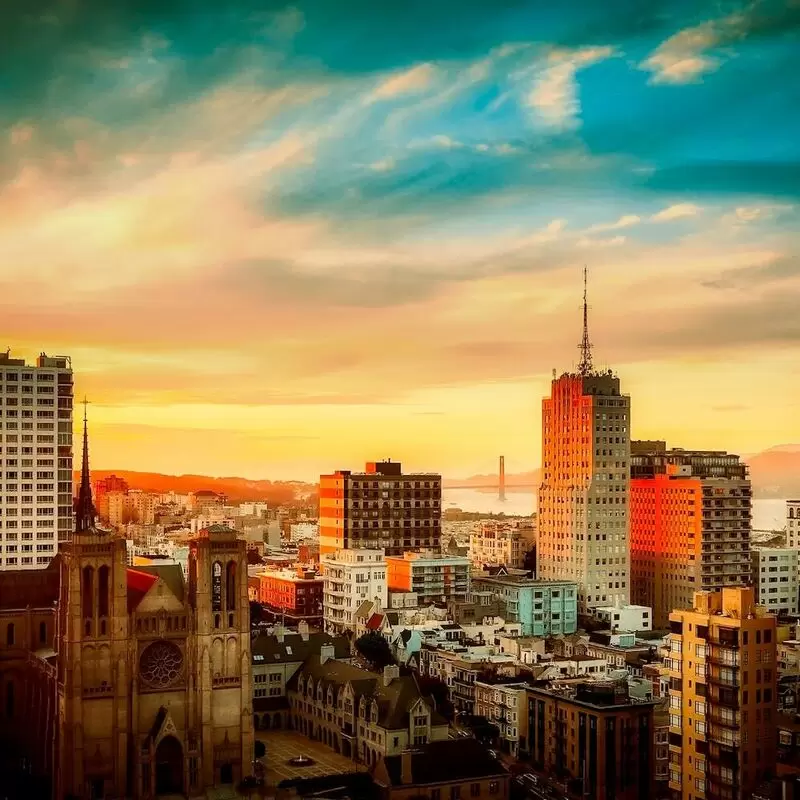 1. National Museum of Costa Rica

Attention all history buffs! Don't miss the opportunity to visit the National Museum of Costa Rica in the heart of San José. Immerse yourself in the rich culture and fascinating history of this beautiful country. Marvel at pre-Columbian artifacts, learn about the colonial era, and discover Costa Rica's biodiversity.

Insider tip: Be sure to check out the butterfly garden, which offers a stunning array of colors. The museum is located near other historic sites such as the Teatro Nacional and Plaza de la Cultura.

National Museum of Costa Rica
Cuesta de Moras, Av. Central, Bella Vista, San José

Monday: Closed
Tuesday - Saturday: 8:30 AM – 4:30 PM
Sunday: 9:00 AM – 4:30 PM
2. La Sabana Park

Are you ready for some outdoor fun in San Jose? La Sabana Metropolitan Park is the perfect destination for jogging, biking, or just having a picnic under a shady tree. This stunning park is also home to the National Stadium, where you can catch a soccer game or a concert. Don't forget to visit the nearby Costa Rican Museum of Art to get a taste of the country's vibrant cultural scene.

Insider tip: At the top of the hill, you can enjoy an incredible sunset view overlooking the city. This is an attraction not to be missed!

La Sabana Park
WVPW+8HH, Av. de Las Américas, Sabana, San José

Monday - Sunday: Open 24 hours
3. Parque Diversiones

Are you looking for an exciting and fun adventure in San José? Then Parque Diversiones is just the place for you! This amusement park has everything you need to make your trip unforgettable, from thrilling roller coasters to water rides that will make you scream. There's also an impressive selection of food stalls and arcades, so you'll have a blast from the moment you arrive.

Insider tip: Be sure to check out the breathtaking views of the city from the Ferris wheel! If you're looking for more attractions in San Jose, check out the nearby National Museum of Costa Rica, just a short distance from Parque Diversiones.

Parque Diversiones
2km oeste del Hospital México Avenida 59, Carvajal Castro, San José

Monday - Thursday: Closed
Friday - Sunday: 9:00 AM – 5:00 PM
4. National Theater of Costa Rica

The National Theater of Costa Rica is a must-see for any visitor to San José. The stunning architecture and opulent interior will take you back in time to the golden age of theater. Be sure to take a guided tour to learn more about the building's history and its important role in Costa Rican culture.

Insider tip: If you have the chance, go see a performance because the atmosphere is truly magical. After the tour, head to the nearby Plaza de la Cultura to be inspired by the city's street vendors and musicians.

National Theater of Costa Rica
Avenida 2, C. 5, Catedral, San José
5. Braulio Carrillo National Park

Get ready for an unforgettable adventure at Braulio Carrillo National Park in San Jose! This magnificent park offers endless natural beauty and exploration opportunities that will amaze you. With over 500 species of birds, you will have the opportunity to observe exotic animals and plants during your hike.

Insider tip: Try hiking up to the headquarters for breathtaking views of the valley. And if you're up for a bit more adventure, you can experience whitewater rafting on the Reventazon River nearby. Don't miss this attraction!

Braulio Carrillo National Park
Quebrada Gonzalez, Carr. San Jose Limon KM 2, Heredia
6. Museo del Jade

A visit to the Museo del Jade in San Jose is an absolute must for anyone interested in Costa Rican culture and history. This museum has one of the largest collections of ancient jade artifacts in the world and offers visitors the opportunity to learn more about the important role jade played in pre-Columbian society. Not only will you see stunningly beautiful jade pieces, but you'll also learn about the techniques used to create these works of art.

Insider tip: Be sure to check out the "hidden" exhibit behind the gift store! Another must-see nearby is the National Museum of Costa Rica.

Museo del Jade
y 13 bis, Av. Central, Bella Vista, San José

Monday - Sunday: 8:00 AM – 5:00 PM
7. Pre Columbian Gold Museum
Are you a history lover? Then you can't miss the Pre-Columbian Gold Museum in San Jose! This museum houses an exquisite collection of gold artifacts from the pre-Columbian era and showcases the remarkable craftsmanship of the indigenous cultures that inhabited Costa Rica before the arrival of Columbus. The museum is located in the heart of San José, near the bustling Central Market, where you can sample delicious local dishes or buy souvenirs. Don't forget to join a guided tour to learn more about the history and significance of each artifact.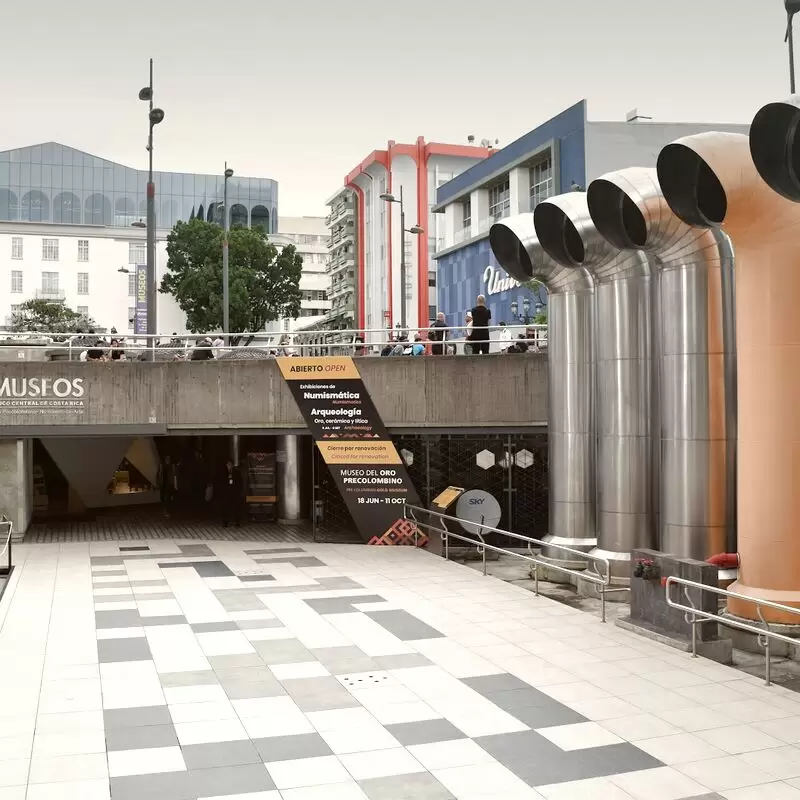 Pre Columbian Gold Museum
Bajos de la Plaza de la Cultura. Avenida Central. Calle 5 San José Centro San José CR 10104, Av. Central, Catedral, San José
Monday - Sunday: 9:15 AM – 4:30 PM
8. Children's Museum
As your guide to San Jose, I highly recommend a visit to the Children's Museum - a must for families and kids of all ages. This interactive museum is housed in a former prison, which makes the experience even more unique. Inside, kids will have a blast exploring the many exhibits, including a giant kaleidoscope, a rainforest treehouse, and a maze. There's even a monster-sized slide that goes from the top to the bottom of the building! Plus, the museum is very close to other popular tourist attractions like the National Museum and the Jade Museum. Don't miss this fun and educational opportunity!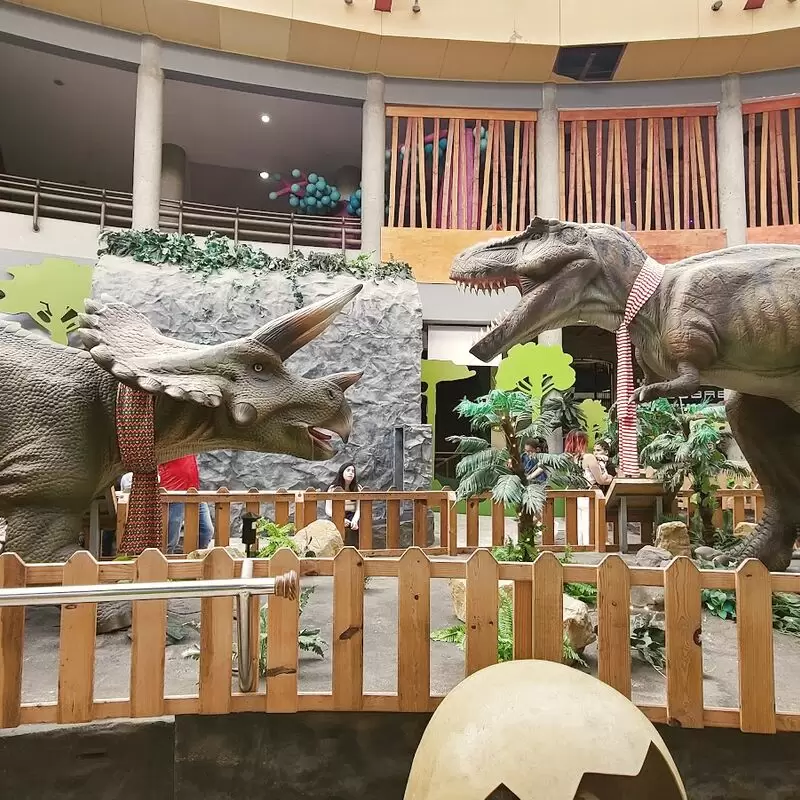 Children's Museum
WWR9+GR4, Av 9, Bajos de La Union, San José
Monday: Closed
Tuesday - Friday: 8:30 AM – 4:30 PM
Saturday - Sunday: 9:00 AM – 5:00 PM
9. San José Central Market

Are you ready for an authentic Costa Rican experience? Then San José's Central Market is the place for you! This bustling market is a must for any traveler who wants to experience the local culture and cuisine. Stroll through the maze of stalls and choose from a wide variety of fresh produce, handmade crafts, and delicious street food.

Insider tip: Pick up a "casado" plate from one of the food vendors to sample a variety of traditional Costa Rican dishes in one meal. Also, the market is very close to other tourist attractions, such as the National Theater and the Gold Museum.

San José Central Market
WWM9+V5F, C. 8, Paso De La Vaca, San José

Monday - Saturday: 6:00 AM – 6:00 PM
Sunday: Closed
10. Museum of Costa Rican Art
The Museum of Costa Rican Art in the trendy La Sabana neighborhood is a must-see for all art lovers in San José. Housed in a former airport terminal, the museum houses an impressive collection of Costa Rican art, including paintings, sculptures and ceramics. A special highlight is the outdoor sculpture garden, which features the works of some of the country's most famous artists. And if you visit on a Sunday, you can also visit the nearby farmer's market - a great place to pick up some souvenirs to take home.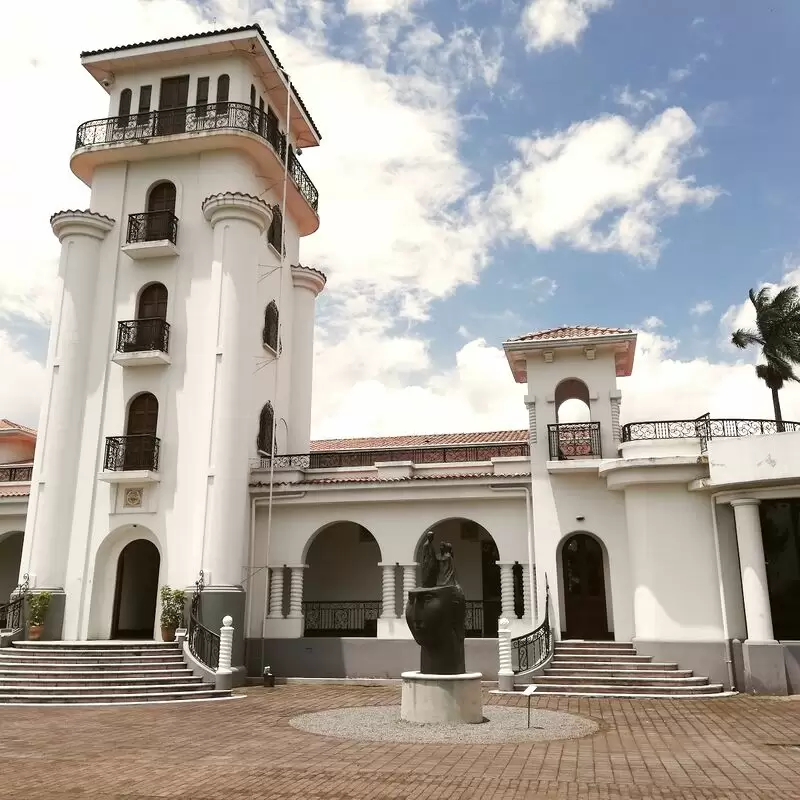 Museum of Costa Rican Art
WWP2+594, C. 42, Sabana, San José
Monday: Closed
Tuesday - Sunday: 9:00 AM – 4:00 PM
11. Hotel Barceló San José

If you're looking for upscale accommodations in the heart of San Jose, the Barceló Hotel is the place for you. With its prime location and luxurious amenities, this hotel is the perfect base from which to explore all that the city has to offer. The rooms are spacious, tastefully decorated, and have all the modern amenities you could want. And the pool area? It's an oasis in the middle of the city. Plus, the hotel is just a stone's throw from beautiful La Sabana Park.

Insider tip: Be sure to try the fantastic breakfast buffet!
12. Hacienda y Beneficio La Chimba

Looking for an authentic experience in Costa Rica? Then Hacienda y Beneficio La Chimba is the place for you! This beautiful coffee plantation in the hills just outside San Jose offers visitors the opportunity to escape the hustle and bustle of the city and enjoy the breathtaking natural beauty of the region. Take a tour of the coffee plantation, learn about the production process, and sample some of the best coffee in the area.

Insider tip: Be sure to try the sweet, rich coffee liqueur made on site. For more nature activities, you can also visit the nearby Poas Volcano National Park.

Hacienda y Beneficio La Chimba
Del Mini Super Rio Oro 1,7 km al sur y 350m oeste, San José, Santa Ana

Monday - Sunday: 8:00 AM – 5:00 PM
13. Children's Eternal Rainforest
Imagine walking through a lush jungle with exotic flora and vibrant fauna, and encountering breathtaking waterfalls and crystal clear rivers. This is what the Children's Eternal Rainforest in San Jose has to offer. It's a paradise for nature lovers, hikers and wildlife photographers. And the best part? It's a conservation project started by kids, so it's a perfect opportunity to learn about conservation. Be sure to bring comfortable shoes, binoculars and a camera to capture the moments. The nearby El Tigre waterfall is also a must see.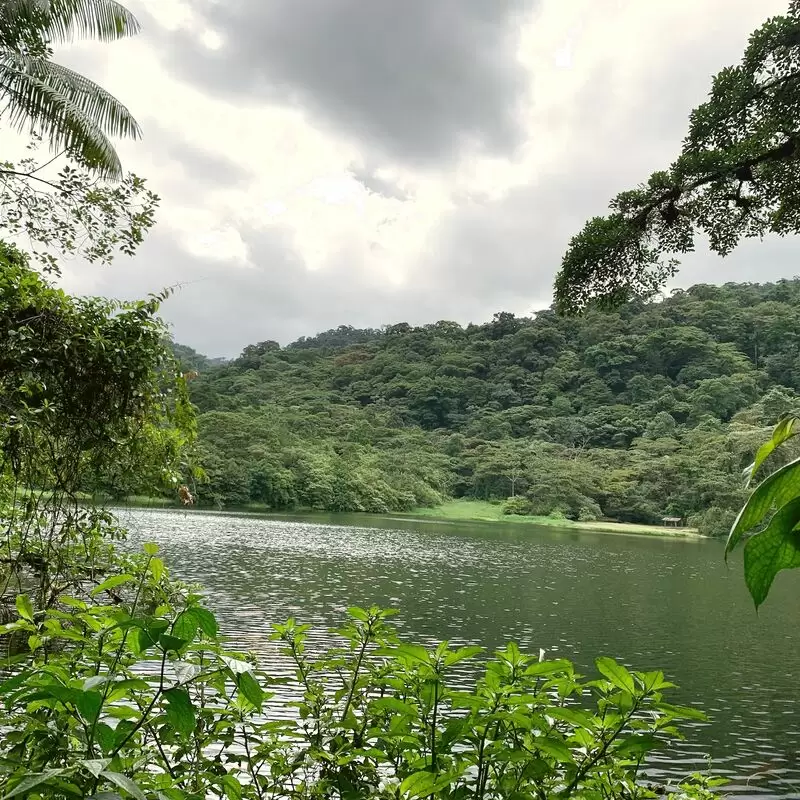 Children's Eternal Rainforest
87RX+2W7, Puntarenas Province, San Ramón
Monday - Sunday: 8:00 AM – 5:00 PM
14. Spirogyra Butterfly Garden

Experience the magical world of butterflies at Spirogyra Butterfly Garden in San Jose! This beautiful garden is home to hundreds of species of butterflies and offers an extraordinary opportunity to observe these delicate creatures up close. Not only will you be surrounded by butterflies, but you'll also see different types of plants and flowers that attract them. Have your camera ready to capture the perfect shot of a butterfly landing on your shoulder.

Insider tip: Don't miss the opportunity to try the delicious coffee and pastries made with local ingredients at the on-site café. Plus, the National Museum of Costa Rica is just a short walk away, making it the perfect addition to your day of exploring.

Spirogyra Butterfly Garden
ruta 108 calle 11 50 m sur iglesia de San Fransisco de Goicoechea San Francisco, Goicochea, Tournón, San José

Monday - Thursday: 9:00 AM – 1:00 PM
Friday - Sunday: 9:00 AM – 2:00 PM
15. Rainforest Adventures Braulio Carrillo
Get ready for an unforgettable adventure amidst the lush greenery of Costa Rica's rainforests! Rainforest Adventures Braulio Carrillo is the perfect place to learn more about the flora and fauna of this extraordinary country. The park offers various activities such as zip lines, suspended railroads, suspension bridges and much more. You can experience the jungle from different angles and heights, giving you an exciting view of the endemic species and panoramic views. And if you're lucky, you might see a sloth or two! Just a short drive from San Jose, this is a great opportunity to experience Costa Rica's natural beauty up close.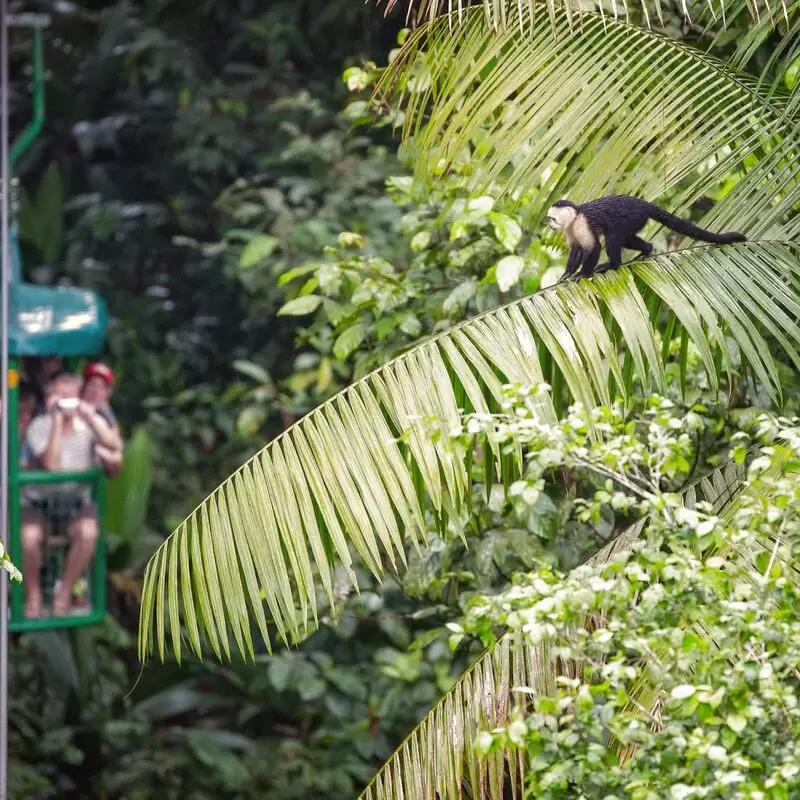 Rainforest Adventures Braulio Carrillo
Ruta 32, junto al Parque Nacional Braulio Carrillo. A 45 mins de San José, Route 32, next to Braulio Carrillo National Park, 45 mins from San José, downtown, Limón, Guapiles
Monday - Sunday: 10:00 AM – 8:00 PM
16. Casa Conde Hotel & Suites

If you're planning a trip to San Jose, Casa Conde Hotel & Suites should be at the top of your accommodation list. This family-run hotel offers spacious and comfortable rooms, a beautiful outdoor pool, delicious on-site restaurants, and friendly and helpful staff. Thanks to its location in the Sabana district, you're just minutes from downtown San José, where you can visit cultural attractions like the National Museum of Costa Rica and the National Theater.

Insider tip: From the rooftop terrace you have a breathtaking view of the city skyline.

Casa Conde Hotel & Suites

17. Municipal Crafts Market

The Municipal Crafts Market in San Jose is a haven for lovers of traditional arts and crafts. This market is a bustling hub for local artisans selling their handmade wares, from beautiful woven textiles to intricate pottery and everything in between. Strolling through the lively stalls, you'll find unique souvenirs and gifts that reflect the essence of Costa Rican culture.

Insider tip: Haggle to get the best price! Nearby, you can also visit the National Museum of Costa Rica to learn more about the country's rich history and culture.

Municipal Crafts Market
Calle 5 y 7, avenida 6, frente al Parque de las Garantías Sociales, 200 metros sur de la Caja del Seguro Social Abrimos todos los días del año incluye feriados y festivos, Dolorosa, San José, Capital

Monday - Sunday: 8:00 AM – 6:00 PM
Best Time to Visit San Jose
The best time to visit San José, Costa Rica, is during the dry season from December to April. The weather is sunny and there is little chance of rain, which is perfect for outdoor activities such as hiking, exploring the city, and visiting nearby national parks. However, this is also the time when most tourists are out, so expect higher hotel rates and larger crowds. The rainy season from May to November is a good time to travel if you don't mind occasional rain showers and want to take advantage of lower prices and fewer crowds.
Annual Weather in San Jose
San Jose 3-Day Forecast
Fri, 22 September
Night
61 °F
16 °C
0%
Morning
60 °F
16 °C
0%
Afternoon
81 °F
27 °C
69%
Evening
64 °F
18 °C
78%
Sat, 23 September
Night
60 °F
16 °C
0%
Morning
59 °F
15 °C
0%
Afternoon
80 °F
27 °C
78%
Evening
63 °F
17 °C
66%
Sun, 24 September
Night
59 °F
15 °C
0%
Morning
61 °F
16 °C
0%
Afternoon
81 °F
27 °C
75%
Evening
63 °F
17 °C
80%
Questions & Answers

Is San Jose safe for tourists?

San Jose, Costa Rica, is generally safe for tourists, but like any city, there are areas that are more dangerous than others. It is important to use caution and be aware of your surroundings, especially at night. Stick to well-lit and busy areas and avoid secluded parks or streets. Also, don't carry too much cash or valuables and prefer to use an official cab rather than a random one on the street. Overall, with proper caution, visitors should have a safe and enjoyable time in San Jose.

How do I get around the city?

San Jose, the capital of Costa Rica, has various means of transportation. Cabs are plentiful and can be easily hailed on the street. Buses are also available and are the least expensive option. Buses are marked with their destination on the windshield. If you prefer a slightly different way of getting around, bicycles are also available for rent in the city. Walking is also a good option, as many attractions in downtown San Jose are within walking distance. Be careful, however, as there are uneven sidewalks and busy streets in the city.

Can I use US dollars in San Jose?

Although many businesses in San Jose accept US dollars, it is generally recommended to use the local currency, the colones. This is especially true for smaller stores, markets and street vendors. Also, some stores will not accept torn, damaged or old U.S. bills. It is also important to know that you may receive a less favorable exchange rate when using US dollars, so it is best to exchange your money at a bank or currency exchange office before your trip.

Are credit cards widely accepted?

Yes, credit cards are widely accepted in San Jose, Costa Rica, especially in larger restaurants, hotels and tourist stores. Most businesses that cater to tourists, such as car rental agencies and travel agencies, also accept credit cards. It is advisable to carry some cash for small purchases or when visiting traditional markets, as some merchants do not accept credit cards. It is also important to inform your credit card company about your travel plans to avoid problems with fraud protection measures.

What are the local customs and culture?

The people of San Jose, Costa Rica, are warm and welcoming and proud of their rich cultural heritage. The country's official language is Spanish, and it is common to greet people with a handshake or a kiss on the cheek. Costa Ricans have a strong sense of community and family values, and they enjoy spending time with loved ones and celebrating special occasions. The country's cuisine is diverse, with an emphasis on fresh, local ingredients. Visitors can experience traditional dances, music and festivals throughout the year, providing a glimpse into Costa Rica's vibrant and colorful culture.

What is the cuisine like?

Costa Rica's traditional cuisine focuses mainly on fresh ingredients such as seafood, tropical fruits, rice and beans. Rice and beans, also known as "Gallo Pinto", are a staple food served for breakfast, lunch and dinner. Other typical dishes include "Casado", a dish with rice, beans, meat, salad and fried plantains, and "Arroz con Pollo", a dish with chicken and rice. Costa Rican cuisine also has influences from other cultures such as Spanish, African and Caribbean, making it a diverse and tasty cuisine.

How do I communicate with locals if I don't speak Spanish?

While it is helpful to know some basic Spanish phrases, if you do not speak the language, it should not be a barrier to communicating with the locals in San Jose. Many people, especially those in the hospitality industry, speak English and are used to helping tourists. It is also common to use hand gestures and body language to get your message across. Don't be afraid to ask for help or clarification when needed, and consider using translation apps on your phone. Above all, meet the locals with respect and a friendly attitude, and you're sure to have a positive experience.

Where can I find the best local markets?

San Jose, Costa Rica, is famous for its lively markets where you can find everything from fresh produce to handicrafts made by local artisans. The Central Market in the heart of the city is a must-see for its lively atmosphere and traditional foods. Another great place is the Mercado de Artesanías, located in the basement of the National Theater, which offers a wide selection of handmade crafts from all over the country. In addition, the Feria Verde de Aranjuez is a farmers' market with organic products and goods from the region.

What outdoor activities are available around San Jose?

San Jose, Costa Rica, offers its visitors a variety of outdoor activities. Nature lovers can explore nearby national parks, including Braulio Carrillo, which features breathtaking waterfalls, nature trails, and abundant wildlife. Adventure seekers can go ziplining, rafting, and hiking in the lush rainforest. For a more relaxed outdoor experience, visitors can stroll through the beautiful botanical gardens, tour the coffee plantations, or take a scenic bike ride along the city's many bike paths. No matter your interests, San Jose has something to offer every outdoor enthusiast.

What is the nightlife like?

San Jose is the capital of Costa Rica and has a vibrant and exciting nightlife. You can explore a range of bars and clubs, from live music venues to trendy lounges. The party starts late, usually around 10pm, and goes well into the night. San Jose is known for its craft beer scene, and you'll find a variety of local and international beers on every corner. From underground clubs to sophisticated rooftop bars, the city has something for everyone, making it the perfect destination for night owls looking for entertainment.

Feedback

I hope you found this article informative and helpful. I'm eager to improve the content and make it even more valuable for you. If you have any feedback or suggestions, I would love to hear from you.

Do you have any tips or hidden gems that you think should be added to the list? Are there any areas that you feel could use more explanation or clarification?

Your input is greatly appreciated and will help us to continue providing high-quality content that meets your needs and interests. Please feel free to share your thoughts.