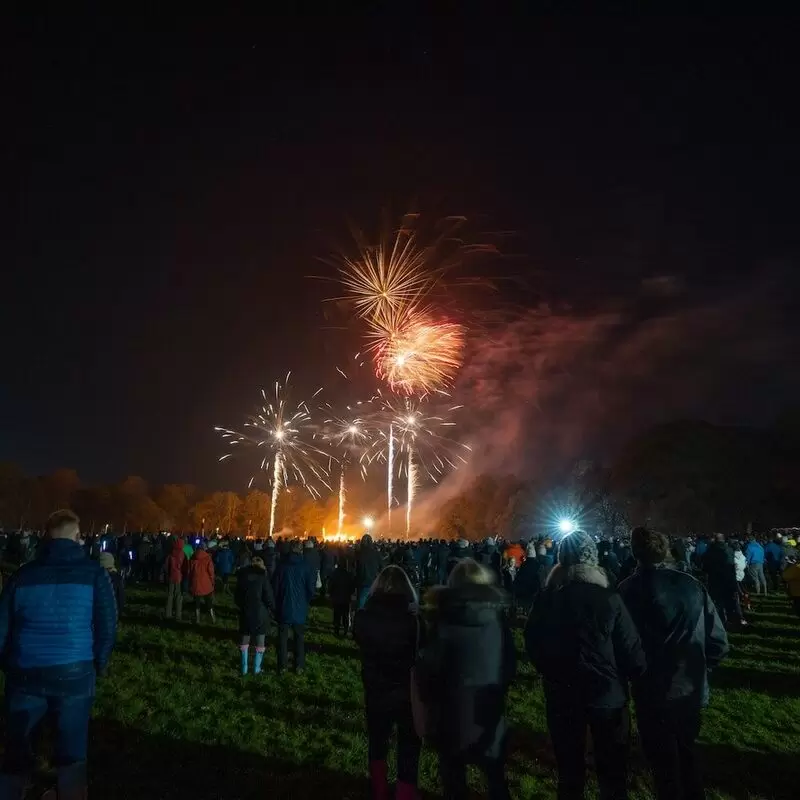 1. Carlisle Castle
Immerse yourself in over 900 years of history and visit the famous Carlisle Castle. Explore the medieval chambers and don't miss the infamous "lickstones" in the prison cells where parched prisoners once licked the walls for moisture. An overlooked gem is Queen Mary's Tower, where Mary Queen of Scots was imprisoned. After marveling at the past, take a peaceful riverside stroll to the stunning Carlisle Cathedral, just a 5-minute walk away. Discover the beauty of Carlisle.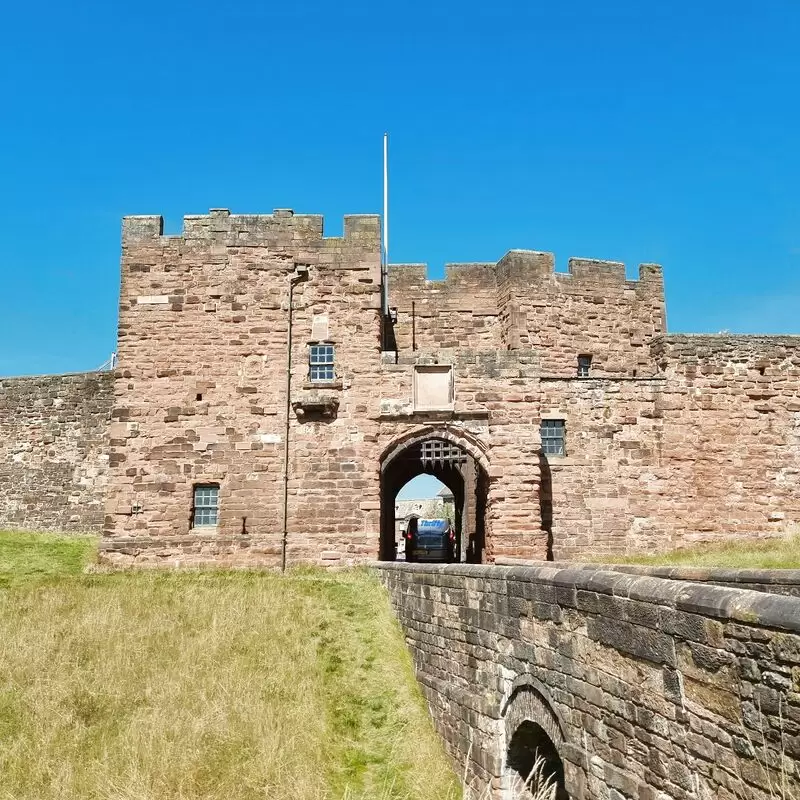 Carlisle Castle
Castle Way, Carlisle
Monday - Sunday: 10:00 AM – 5:00 PM
2. Carlisle Cathedral
Experience the majestic Carlisle Cathedral, a 900-year-old icon resplendent in red sandstone. Be mesmerized by the gilded ceiling dotted with blue stars - the only medieval barrel-vaulted cathedral in existence. Delight in the exquisite, intricate carvings of the Brougham triptych altarpiece. Located in the vibrant center of Carlisle, the hotel is just a stroll from the impressive Carlisle Castle and the fascinating Tullie House Museum, so you can experience plenty of culture in a single day.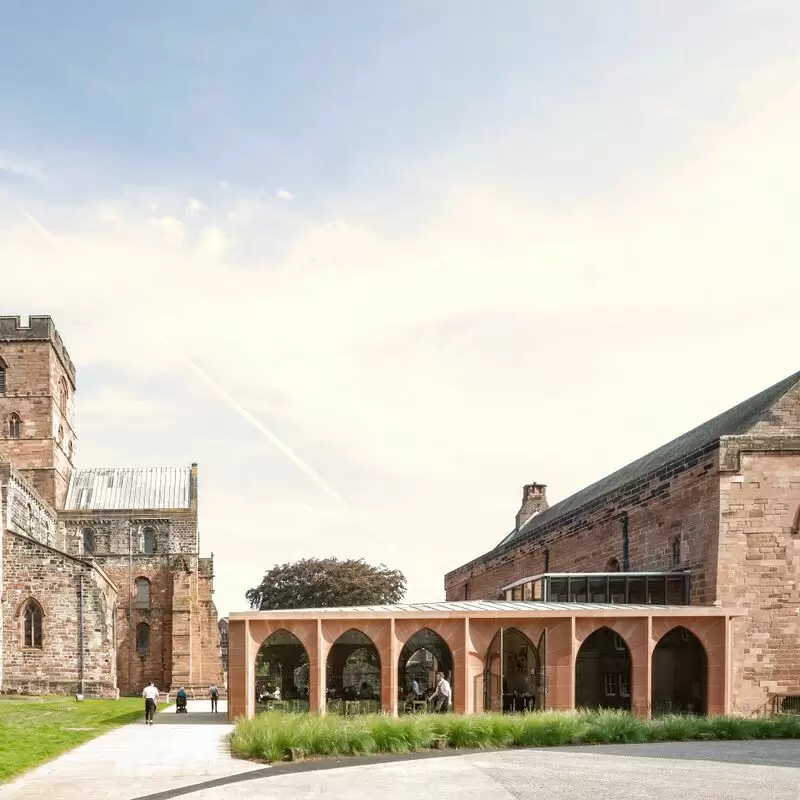 Carlisle Cathedral
7 Abbey Street, Carlisle
Monday - Friday: 7:30 AM – 6:30 PM
Saturday - Sunday: 7:30 AM – 5:00 PM
3. Talkin Tarn Country Park
Discover Talkin Tarn Country Park, where the tranquility of nature meets exciting recreational activities. Explore the glacial lake surrounded by a beautiful mix of forests and meadows. Ideal for water sports enthusiasts, hikers, bird watchers and anyone looking for a quiet retreat. Don't miss the opportunity to sail on the lake or explore the history of the region at the visitor center. The charming village of Brampton, known for its quaint stores and rich history, is just a 10-minute drive away.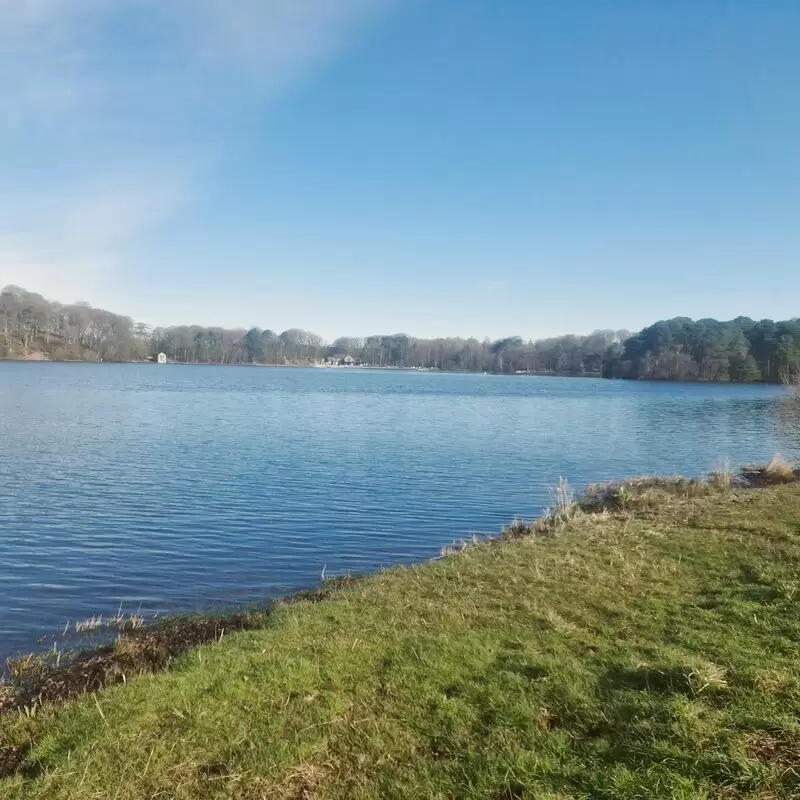 Talkin Tarn Country Park
Tarn Road, Brampton
Monday - Sunday: Open 24 hours
4. Tullie

A visit to "Tullie", the Tullie House Museum and Art Gallery, will give you a deep insight into Carlisle's 2000-year history. From the Romans to the Victorians, you can discover fascinating exhibits and interactive displays. A must-see is the stunning collection of Pre-Raphaelite artwork.

Insider tip: Visit the Secret Garden, a tranquil spot in the city center. Nearby is the magnificent Carlisle Castle, where tales of royal intrigue and border wars unfold.

Tullie
Castle Street, Carlisle

Monday - Saturday: 10:00 AM – 4:00 PM
Sunday: Closed
5. Walby Farm Park
Immerse yourself in a true rural adventure at Walby Farm Park, an award-winning family facility in Carlisle. From animal encounters to exciting outdoor play areas and indoor play barns, your family will be swept up in a whirlwind of fun. Enjoy a refreshing walk in nature or indulge in home-cooked meals at Curly Tails Cafe. Just a stone's throw away is the impressive Hadrian's Wall, a UNESCO World Heritage Site not to be missed.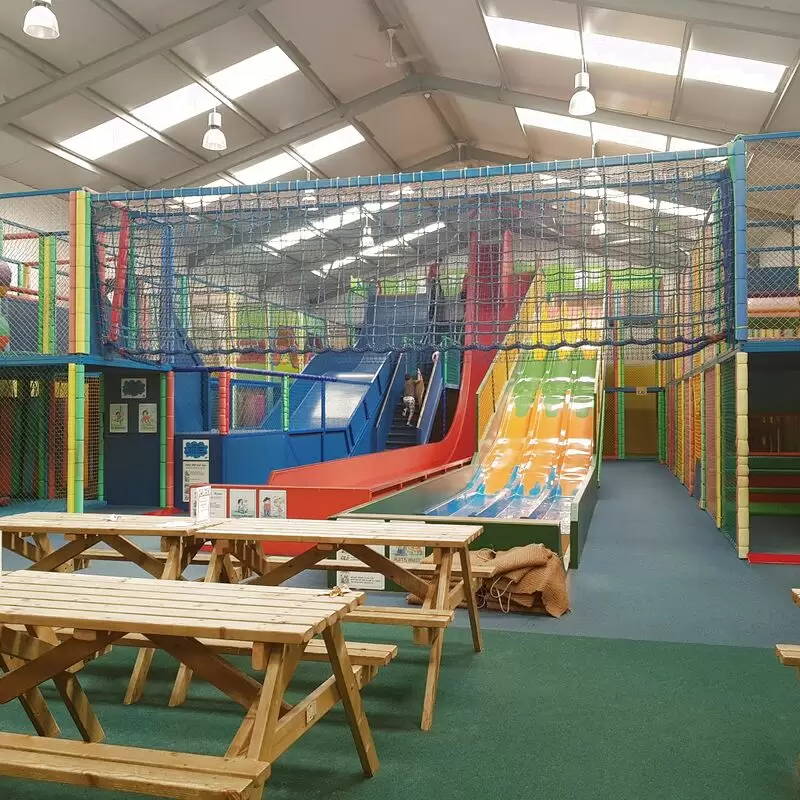 Walby Farm Park
Walby Farm Park, Walby, Crosby-on-Eden, Carlisle
Monday - Sunday: 10:00 AM – 5:30 PM
6. Solway Aviation Museum

The Solway Aviation Museum is a must-see for history buffs, aviation enthusiasts and the curious! With an incredible display of vintage aircraft like the legendary Vulcan bomber, the wonder of flight comes alive right before your eyes. It's not just about marveling here, you can also get hands-on in the cockpit department.

Insider tip: Be sure to check out the Blue Streak Missile! It's also close to Carlisle's vibrant city center, which boasts historic architecture, cafes, and shopping streets.

Solway Aviation Museum
Aviation House, Carlisle Airport, Crosby on Eden

Monday - Thursday: Closed
Friday - Sunday: 10:30 AM – 5:00 PM
7. Watchtree Nature Reserve
Venture into the enchanting Watchtree Nature Reserve, a beautiful testament to natural recreation located on an old RAF airfield. The area is home to diverse wildlife, including rare birds and deer, and invites exploration. The reserve offers unique amenities such as wheelchair-accessible trails and bike rentals. Be sure to visit nearby Thursby, which has a gorgeous mix of red sandstone buildings to offer. Watchtree is not just a destination, it's an experience that connects you to nature. Come visit and create timeless memories!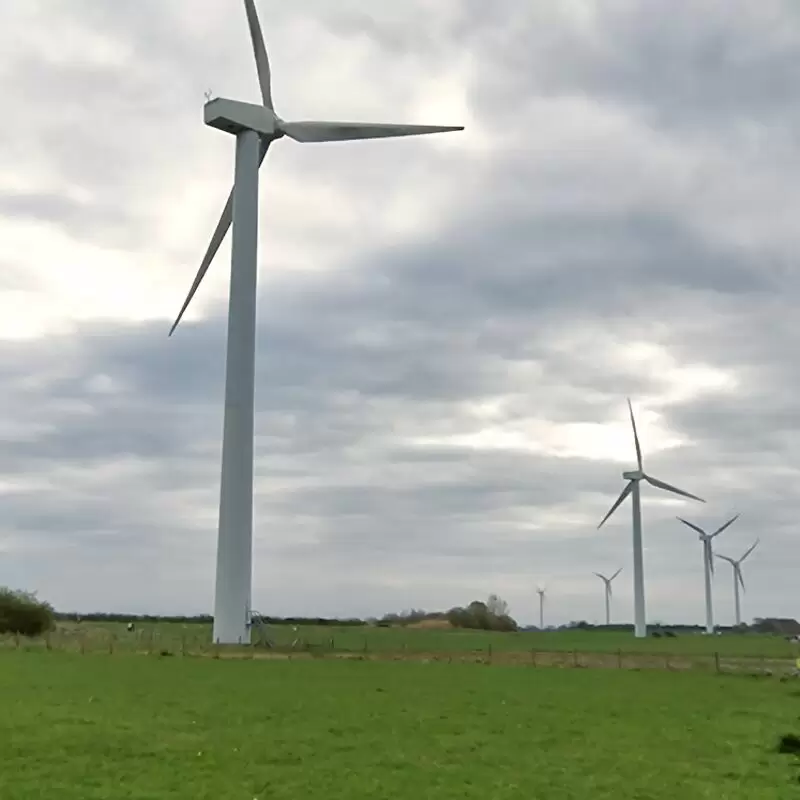 Watchtree Nature Reserve
Nr, Wiggonby, Carlisle
Monday - Sunday: 9:00 AM – 5:00 PM
8. Bitts Park
Bitts Park in Carlisle is the city's green lung, a dreamy romantic Edwardian delight! A walk through the lush flowerbeds and overlooking the river will relieve you of city fatigue. Don't miss the Thai Garden with its exotic flora and the Rotary Club's classic sundial - a real Instagrammer's delight. It's all just a stone's throw from Carlisle Castle, where you can continue your journey back in time. Pack a picnic, it's an oasis in the middle of the urban hustle and bustle!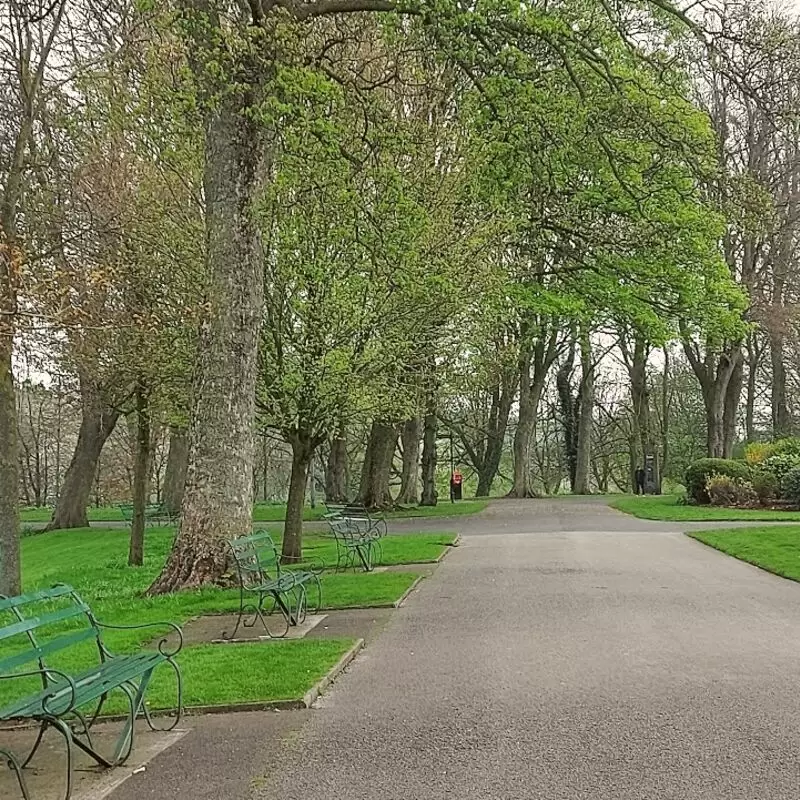 Bitts Park
Dacre Road, Carlisle
Monday - Sunday: Open 24 hours
9. Wetheral Priory Gatehouse
Wetheral Priory Gatehouse is a captivating historical relic - a seductive testament to Carlisle's medieval past. This well-preserved 15th century gatehouse was once the spiritual heart of the village and captures the imagination with its rich history and atmospheric setting. Enjoy a quiet stroll through the beautiful grounds and take memorable photos. And don't miss the nearby Wetheral Viaduct, which offers stunning views of the Eden River. The Wetheral Priory Gatehouse is more than just a visit, it's an enchanting trip back in time!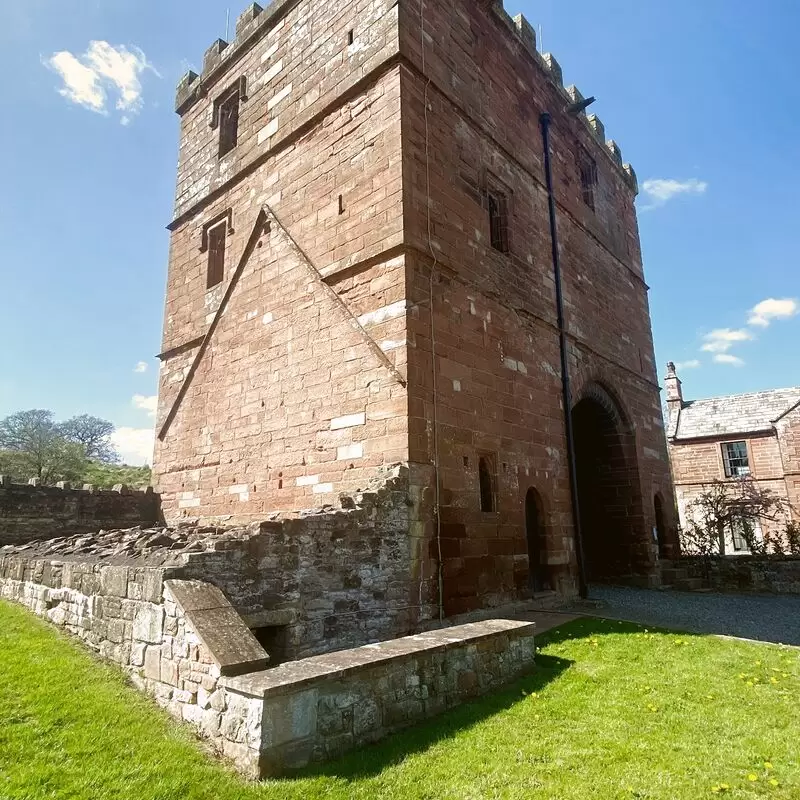 Wetheral Priory Gatehouse

10. Cumbria's Museum of Military Life
Immerse yourself in the unique and compelling history of Cumbria's Museum of Military Life in Carlisle, where stories of bravery, hardship and camaraderie come to life. Housed in the atmospheric Alma Block of Carlisle Castle, the museum offers a fascinating look at regiments. You can trace the stories of the soldiers in the rich collection of artifacts, uniforms and medals. Just a short walk away are Carlisle's stunning cathedral and the charming Tullie House Museum & Art Gallery, which further enhance your visit.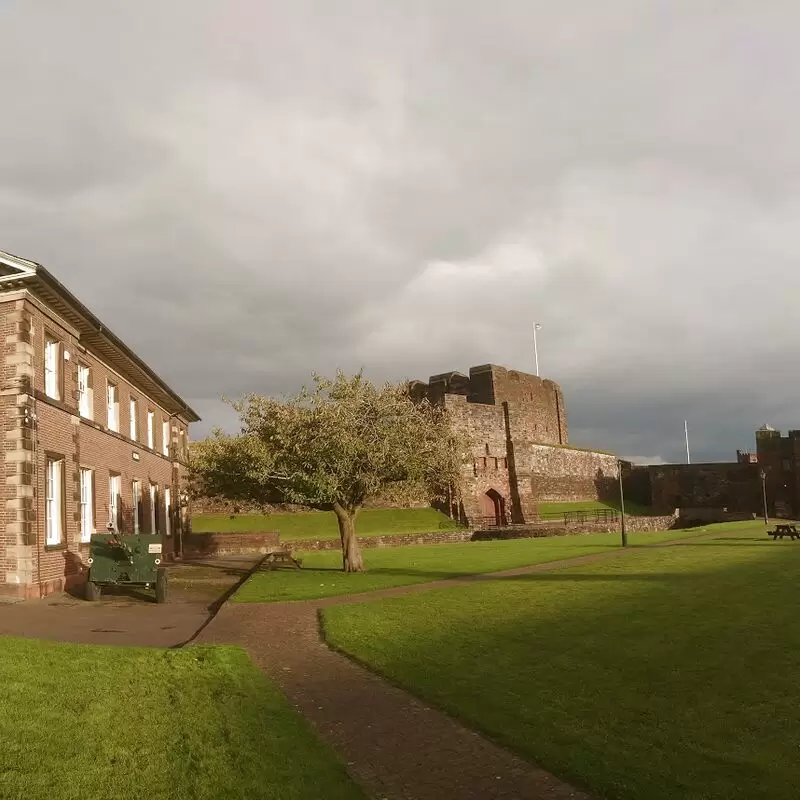 Cumbria's Museum of Military Life
Alma Block, The Castle, Castle Way, Carlisle
Monday - Sunday: 10:00 AM – 5:00 PM
11. The Citadel
Immerse yourself in history at the Citadel in Carlisle. Stand where conflicts were fought and peace was made. Note the remarkable Victorian architecture designed by Sir Robert Smirke, architect of the British Museum. Reflect on the court hearings that took place in the twin towers. Carlisle Castle is just a short walk away, offering history buffs a double dose of culture. Treat yourself to an enriching and visually stunning trip down memory lane at this local gem.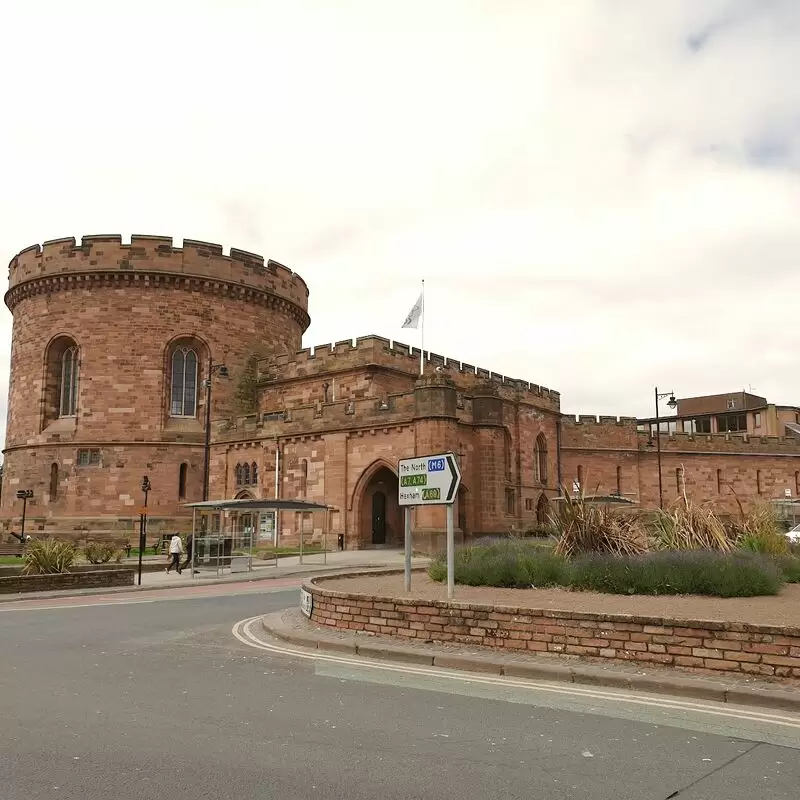 The Citadel
91 English Street, Carlisle
12. Cumberland Bird of Prey Centre
Experience the magic of the Cumberland Bird of Prey Centre, a must-see attraction in Carlisle that offers breathtaking displays and up-close-and-personal encounters with stunning birds of prey. At this hidden gem, ornithology lovers can watch the majestic flight of hawks, eagles, falcons and owls in their natural habitat. This unique experience is just a stone's throw from the picturesque Solway Coast and a stone's throw from Castle Douglas, a charming market town with a rich Scottish heritage. Don't miss this unparalleled glimpse into the realm of birds of prey.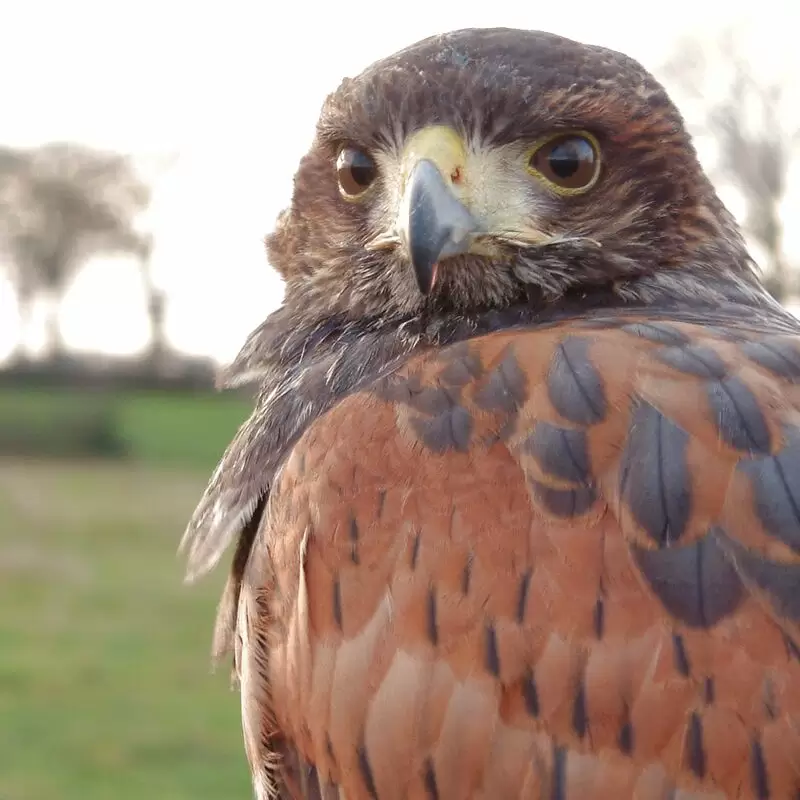 Cumberland Bird of Prey Centre
Moorhouse Road, Thurstonfield, Carlisle
Monday - Sunday: Closed
Tuesday - Saturday: 10:00 AM – 5:00 PM
13. Eden Rock
Experience an adrenaline-filled adventure at Eden Rock, one of the largest bouldering centers in the UK. With over 2400 square meters of climbing space, it offers something for everyone, from beginners to professionals. Don't miss the unique feature - "The Island", a free-standing boulder where you can test your skills. The "Cave Route" is an insider's tip, a hidden challenge for daredevils! Nearby, you can visit the historic Carlisle Castle to slow your heartbeat after the thrill of climbing.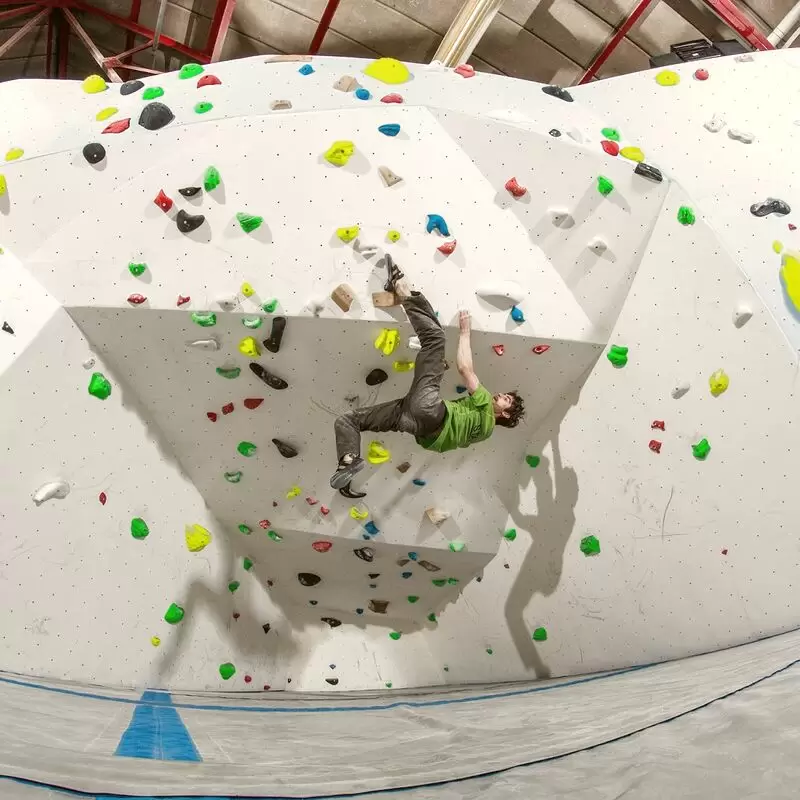 Eden Rock
9 Brunel Way, Carlisle
Monday - Friday: 10:00 AM – 10:00 PM
Saturday - Sunday: 10:00 AM – 8:00 PM
Best Time to Visit Carlisle
The best time to visit Carlisle, United Kingdom, is late spring and summer from May to September. During these months, the weather is pleasant and ideal for exploring historic sites, parks and festivals. However, during the low season in April and October, crowds are smaller and prices are more affordable.
Annual Weather in Carlisle
Carlisle 3-Day Forecast
Wed, 27 September
Night
48 °F
9 °C
60%
Morning
49 °F
9 °C
74%
Afternoon
51 °F
11 °C
69%
Evening
53 °F
11 °C
66%
Thu, 28 September
Night
49 °F
9 °C
0%
Morning
48 °F
9 °C
0%
Afternoon
59 °F
15 °C
0%
Evening
54 °F
12 °C
58%
Fri, 29 September
Night
52 °F
11 °C
60%
Morning
52 °F
11 °C
85%
Afternoon
57 °F
14 °C
52%
Evening
51 °F
10 °C
77%
Questions & Answers

What type of cuisine is Carlisle known for?

Carlisle, United Kingdom, offers a variety of cuisines that reflect its rich cultural diversity. Local delicacies focus primarily on traditional British cuisine, including locally sourced meats, cheeses and fresh seafood. Pubs and inns serve hearty English breakfasts and classic dishes such as fish and chips and shepherd's pie. There is also a vibrant international dining scene with Indian, Chinese and Italian eateries throughout the city. Another culinary specialty is Cumberland sausage, a local specialty known far beyond the city limits.

Is English the main language spoken in Carlisle?

Yes, English is indeed the main language spoken in Carlisle, United Kingdom. As an integral part of England, English is the main language spoken in Carlisle. Due to its geographical location, the local variety of English may contain certain accents and dialectal influences typical of the northern part of England. However, the differences are minimal and do not usually present a barrier to communication for those familiar with the English language.

What is the primary mode of transportation in Carlisle?

Although Carlisle is a smaller city, it has a well-developed transportation system. The main mode of transportation in Carlisle is by road, with a network of buses serving the city and surrounding areas. The city also offers excellent infrastructure for automobiles, with many major roads running through the city. In addition, Carlisle has a well-connected train station from which short trips can be made to other parts of Cumbria and to larger cities throughout the United Kingdom. Walking and cycling are also popular with locals.

Is Carlisle a safe city for solo travelers?

Yes, Carlisle is generally considered safe for solo travelers. The city has a low crime rate compared to other British cities. Most residents are friendly and willing to help tourists when needed. However, as everywhere, it is important for travelers to be vigilant, especially at night, and take the usual precautions, such as not carrying expensive items and being aware of their surroundings. Overall, it is a peaceful and welcoming place, rich in history and culture.

Can I have a guided tour around Carlisle's historical sites?

Certainly! Embark on a tour of historic Carlisle, once a Roman settlement, and experience the grandeur of Carlisle Castle, an important fortress in many wars. Visit Carlisle's magnificent cathedral, which showcases medieval architecture. Delight in the beauty of the Tullie House Museum, which contains a wealth of artifacts that tell of the city's past. The tour ends at the Guildhall Museum, a former medieval town hall, which now features an exciting display of the history of Carlisle's crafts. This evenly paced and insightful tour provides a comprehensive overview of Carlisle through the centuries.

What is the historical significance of Carlisle?

Carlisle is of great historical importance due to its strategic location near the Anglo-Scottish border as a key point for the defense of England against the invasions of Scotland. The city was a stronghold for the Romans and feudal warlords, and still has an almost completely intact medieval city wall and castle, highlighting its historical military importance. Carlisle Cathedral and the Tullie House Museum also testify to the city's rich cultural and religious heritage. It is a city where the traces of its turbulent past are still visible today.

Is there a local dress code in Carlisle?

There is no specific dress code in Carlisle, United Kingdom. In general, dress is casual and people dress according to the weather and the occasion. For sightseeing, comfortable clothing and good walking shoes are recommended. In the evening, dress varies from casual to elegant in restaurants and pubs. In winter it can get quite cold, so warm clothing, a coat and waterproof shoes are recommended. Always remember to pack an umbrella as it can rain frequently.

What's the popular local drink in Carlisle?

A popular local drink in Carlisle is Jennings Cumberland Ale. It is a classic British ale with a blend of English barley malt and hops that produces a golden beer with a well-rounded bitterness and a full, malty flavor. This locally brewed beer is popular with residents and visitors alike. In addition, Carlisle is also known for drinks such as cider and traditional English beer, which are made from English apples and barley from the region.

Are there any popular legends or folklore in Carlisle?

One of the most famous stories from Carlisle is the legend of the Curse Stone, an art installation engraved with a 1,069-word curse originally pronounced by the Archbishop of Glasgow in 1525 against the Reivers, notorious families who caused trouble in the border region. The stone, intended as a testament to the city's turbulent past, sparked controversy as some locals attributed bad luck to the curse.

What's the currency exchange process in Carlisle?

In Carlisle, as in the rest of the United Kingdom, the national currency is the British pound. You can exchange your currency for pounds at banks, post offices and special exchange offices in the city. These establishments may charge different exchange rates and fees, so it is beneficial to compare beforehand. If you have a debit or credit card, you can also use it at ATMs in the city, but again, be aware of possible foreign transaction fees.

Are credit cards widely accepted in Carlisle?

Yes, credit cards are widely accepted in Carlisle, United Kingdom. Most businesses, including hotels, restaurants and stores, accept major credit cards such as Visa, MasterCard and American Express. However, it is always good to have some cash on you for smaller establishments or unexpected situations. Note that some establishments may charge a small fee for credit card transactions. Contactless payments, including mobile payment systems, are also widely available.

How can I get an emergency medical help in Carlisle?

In the event of a medical emergency in Carlisle, please dial the UK emergency number 999 immediately and request an ambulance. The local hospital is Cumberland Infirmary, which maintains an accident and emergency department. For urgent care, Workington Hospital, an urgent care center in Carlisle, is available. Non-urgent health issues can be addressed by calling 111. If you need a specific medication, there are numerous pharmacies in the city.

Are there any local traditions or festivals celebrated in Carlisle?

Carlisle is known for the tradition of the Carlisle Pageant, a large celebration of the city's history with street parades, theatrical performances, food and craft fairs. There is also the annual Carlisle Fringe Festival, which features music, theater and arts performances throughout the city. The city also celebrates the Borderlines Festival - Cumbria's premier literary event that brings readers and writers together to talk about books and stories.

Can I rent a bike for city touring in Carlisle?

Yes, there is a bike rental service in Carlisle, United Kingdom. You can explore the city's beautiful parks and exceptional historical sites, or simply take a tour of the area. Explore the city at your own pace and enjoy the freedom a bike can give you. Many vendors also offer a variety of bicycles to suit the different preferences and needs of riders. Don't miss this opportunity to experience the city of Carlisle in an eco-friendly, personal and up-close way.

Can I volunteer in any local community service during my stay in Carlisle?

Either way, Carlisle offers a variety of volunteer opportunities that allow you to get involved in the local communities. Food Banks in Carlisle are always happy to welcome helping hands, while Animal Rescue Cumbria offers opportunities for animal lovers. You can also volunteer at Tullie House Museum and gain insight into Carlisle's rich history. Environmental enthusiasts could explore opportunities at Eden Rivers Trust. Volunteering is a great way to meet locals while making a positive contribution to the community.

Is there any traditional music form in Carlisle that I should watch?

Carlisle has a rich cultural heritage enriched by traditional folk music that has its roots in the English and Scottish regions. Performances often take place in local pubs, at festivals, and at community events. The highlight is the lively performances by folk bands and solo artists playing the fiddle, bagpipes and accordion. Be sure to enjoy a live session of this authentic Cumbrian music that embodies the history and spirit of the region. Don't miss the traditional Celtic folk tunes that beautifully blend Scottish and English influences.

What mobile network services provide the best coverage in Carlisle?

In Carlisle, United Kingdom, major mobile operators such as EE, Vodafone, and O2 all offer comprehensive coverage and quality service. EE is often considered the network with the most comprehensive coverage, while Vodafone and O2 also have widespread strong signal strength in the city. However, the best service may depend on the exact location in Carlisle, so it is advisable to check the network coverage map of the provider in question.

What type of electric plug or adapter do I need in Carlisle?

In Carlisle, United Kingdom, type G mains plugs and sockets are used. This type of plug has three rectangular pins in a triangular pattern. The standard voltage is 230 V and the standard frequency is 50 Hz. If your device uses a different plug or is not compatible with this voltage, you will need an adapter or voltage converter.

What are the necessary vaccinations needed prior to travelling to Carlisle?

Before traveling to Carlisle, United Kingdom, it is generally advisable to have routine vaccinations such as measles-mumps-rubella (MMR), diphtheria-tetanus-pertussis, chickenpox, polio, and the annual flu shot refreshed. Depending on your health or planned activities, you may also need vaccinations for hepatitis A, hepatitis B or rabies. It is always best to consult a physician for individualized advice based on your travel plans and personal health history.

Is public Wifi easily available in Carlisle?

Yes, public wifi is easily accessible in Carlisle. Many cafes, restaurants, hotels and public buildings like libraries and museums offer free wifi to their visitors. There are also several wifi hotspots in Carlisle city center that allow locals and tourists to stay connected. However, it is advisable to use a VPN when connecting to public wifi to increase security. Please note that service may vary and some establishments may charge for wifi access.

Feedback

I hope you found this article informative and helpful. I'm eager to improve the content and make it even more valuable for you. If you have any feedback or suggestions, I would love to hear from you.

Do you have any tips or hidden gems that you think should be added to the list? Are there any areas that you feel could use more explanation or clarification?

Your input is greatly appreciated and will help us to continue providing high-quality content that meets your needs and interests. Please feel free to share your thoughts.