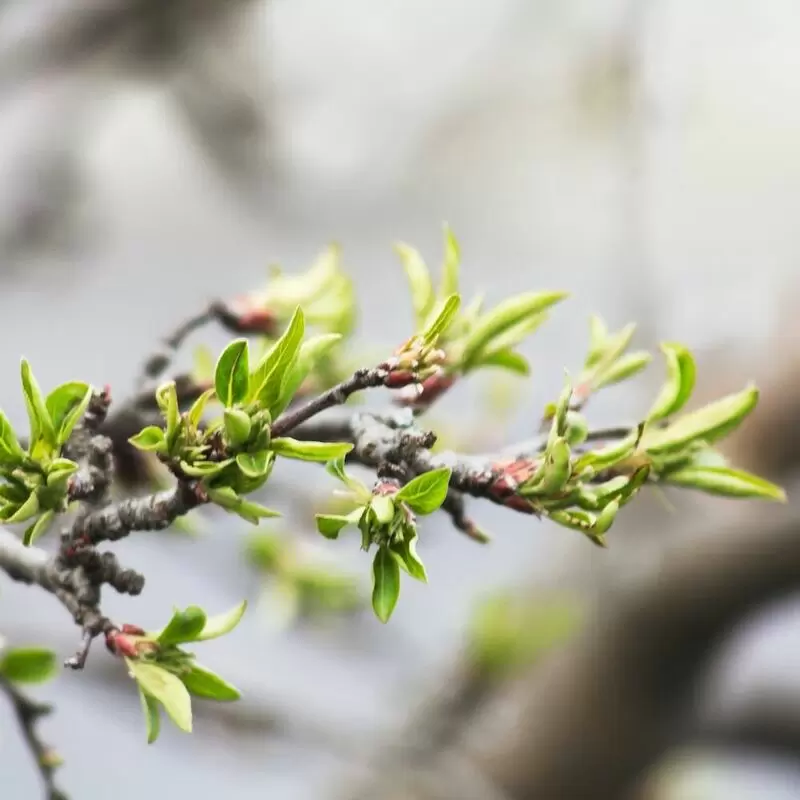 1. Summerleaze Beach
Visiting Summerleaze Beach in Bude (United Kingdom), you'll experience one of the most charming stretches of Cornwall's coastline. Its uniqueness lies in the large Sea Pool, an emerald jewel refreshed by the tides of the Atlantic Ocean. Imagine the sea-sculpted cliffs, iconic breakwater, enticing surf culture and postcard-perfect views! Just minutes away, the Bude Canal offers tranquil strolls along the towpath, abundant wildlife and historic locks. And here's an insider: Summerleaze is home to lively beach huts that offer the quintessential British beach experience!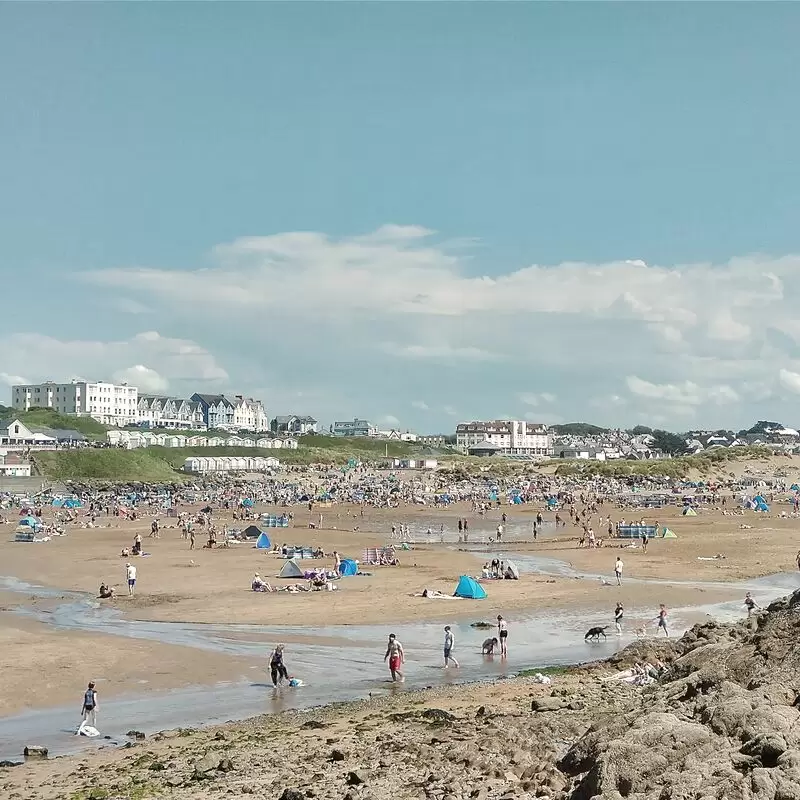 Summerleaze Beach
Summerleaze Beach, Summerleaze Crescent, Bude
Monday - Sunday: Open 24 hours
2. Sandymouth Bay Beach National Trust
A paradise for nature and sea lovers, Sandymouth Bay Beach is set amidst the unique natural wonder of the North Cornwall coast. With its remarkable mix of rocky cliffs, golden sands and dramatic sea views, it is the perfect place for adventure and relaxation. Plan your visit with the low tide to discover the hidden sand dunes. Nearby is the charming Sandymouth Cafe, a local gem serving delicious treats. Just a short drive away is the historic landmark, Bude Sea Pool, another must-see attraction in the area.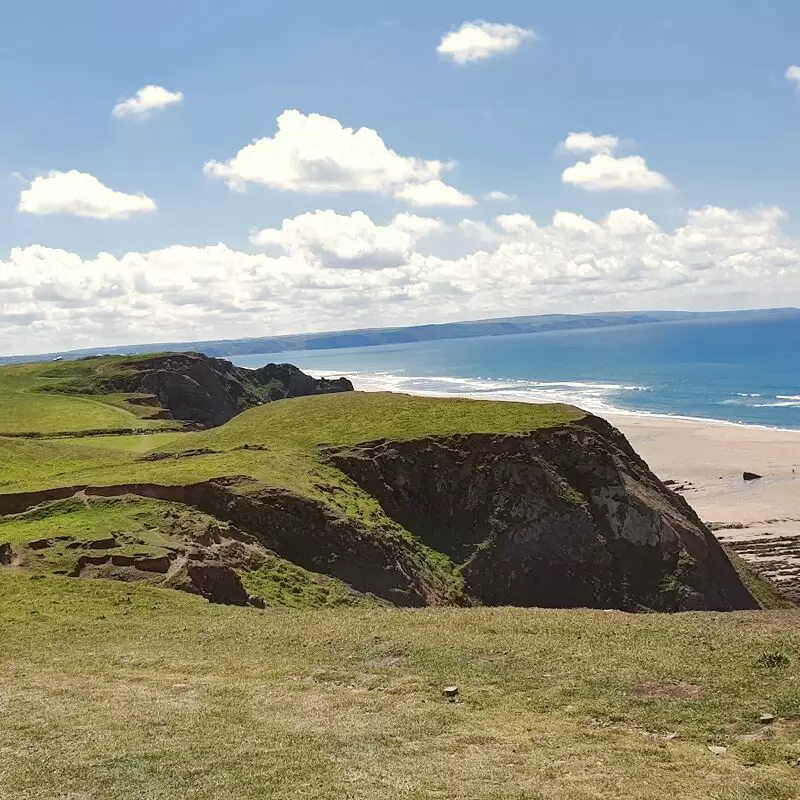 Sandymouth Bay Beach National Trust
Sandymouth, Stibb, Bude
Monday - Wednesday: 9:00 AM – 8:00 PM
Tuesday - Sunday: 9:00 AM – 7:00 PM
3. Crooklets Beach
Immerse yourself in the natural splendor of Bude and visit Crooklets Beach, popular with locals for its golden sand and gentle waves - ideal for surfing enthusiasts! Be sure to explore the fascinating rock pools teeming with marine life at low tide - an ideal kid-friendly activity. Just a stone's throw away is the Bude Sea Pool, a unique, natural pool where you can safely swim in open water. End your day with a snack at the beach cafe, famous for its delicious Cornish Pasties!
Crooklets Beach
Crooklets Beach, South West Coast Path, Bude EX23 8NE
Monday - Sunday: Open 24 hours
4. Bude Sea Pool
A must-see attraction in Bude is the Bude Sea Pool, a charming semi-natural tidal pool set in the rocks at Summerleaze Beach. This 1930s gem retains its old-world charm and offers a safe and unique swimming experience. Admire the mix of fresh ocean water and Atlantic waves - a refreshing reminder to get away from crowded beaches. After swimming, explore nearby attractions such as the Bude Tunnel or Bude Castle and make your stay in Bude extra special.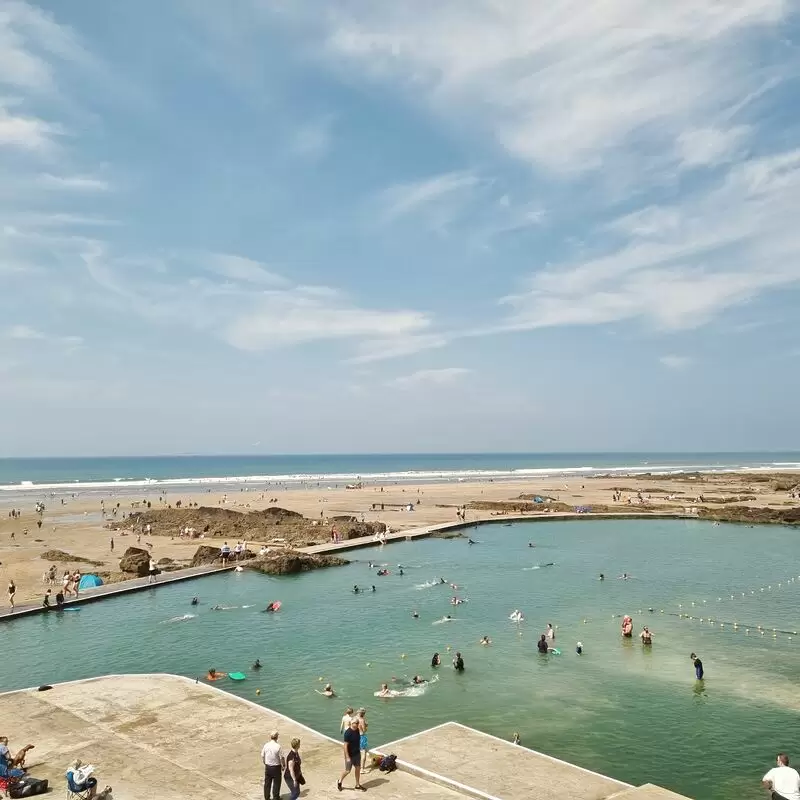 Bude Sea Pool
Bude Sea pool EX23 8HN
Monday - Sunday: 10:00 AM – 6:00 PM
5. National Trust Duckpool
A visit to the National Trust - Duckpool in Bude is a must for nature lovers. The pristine bay, majestic cliffs and rugged coastline offer some of the most beautiful scenery in the UK. As well as being a beach, it is also a gateway to fantastic coastal walks, particularly up to the Coombe Valley or along the coastal path. The less trodden paths lead to secluded spots frequented by seals. Nearby, you can also discover Morwenstow, the 19th-century retreat of Cornish poets, which adds a touch of literary history to your visit.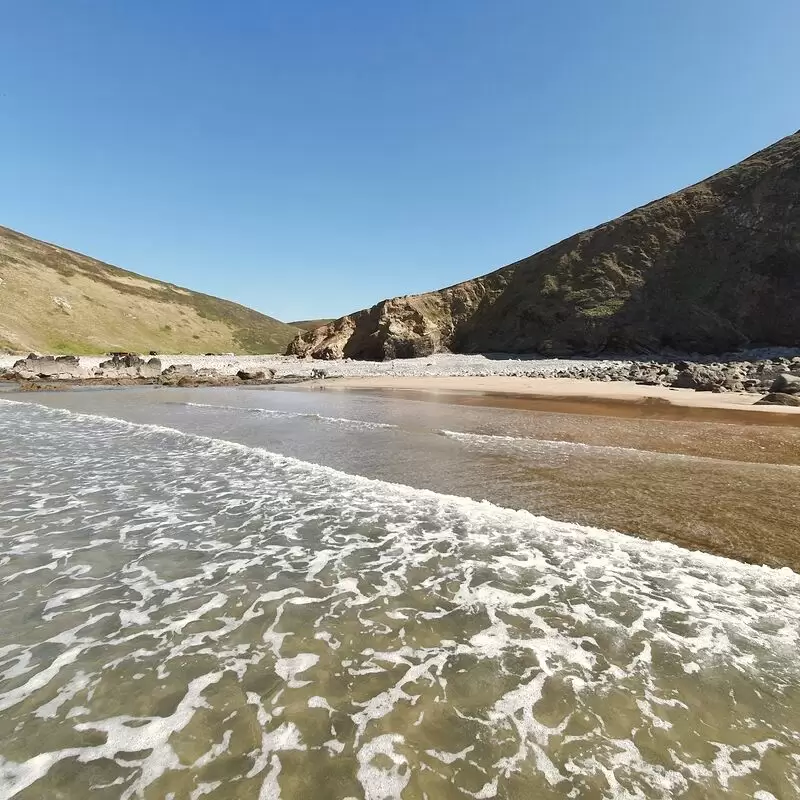 National Trust Duckpool
Bude
Monday - Sunday: Open 24 hours
6. The Castle Bude

Experience "The Castle Bude", a charming structure that has stood since the 1830s! On its walls are fascinating stories about its builder Sir Goldsworthy Gurney! Stroll through the charming Heritage Centre, marvel at the changing art exhibits, or relax in the lovely café overlooking Summerleaze Beach.

And here's an insider tip: Don't miss the Tapestry Room, where Sir Goldsworthy's inventions are projected. Just a short walk away, you can enjoy nature at Bude Canal, a birdwatcher's paradise. Start your Bude adventure with The Castle!

The Castle Bude
The Wharf, Bude EX23 8LG

Monday - Sunday: 10:00 AM – 4:00 PM
7. The Bude Canoe Experience
The "Bude Canoe Experience" is an exciting adventure that awaits you in the picturesque coastal town of Bude. It invites you to paddle up the historic Bude Canal amidst a tranquil landscape filled with wildlife. It's an unparalleled experience of serenity and excitement tailored to your canoeing abilities, from beginner to expert. It's also just a stone's throw from other fascinating sights such as the atmospheric ruins of Tintagel Castle, another jewel on Cornwall's magnificent coastline.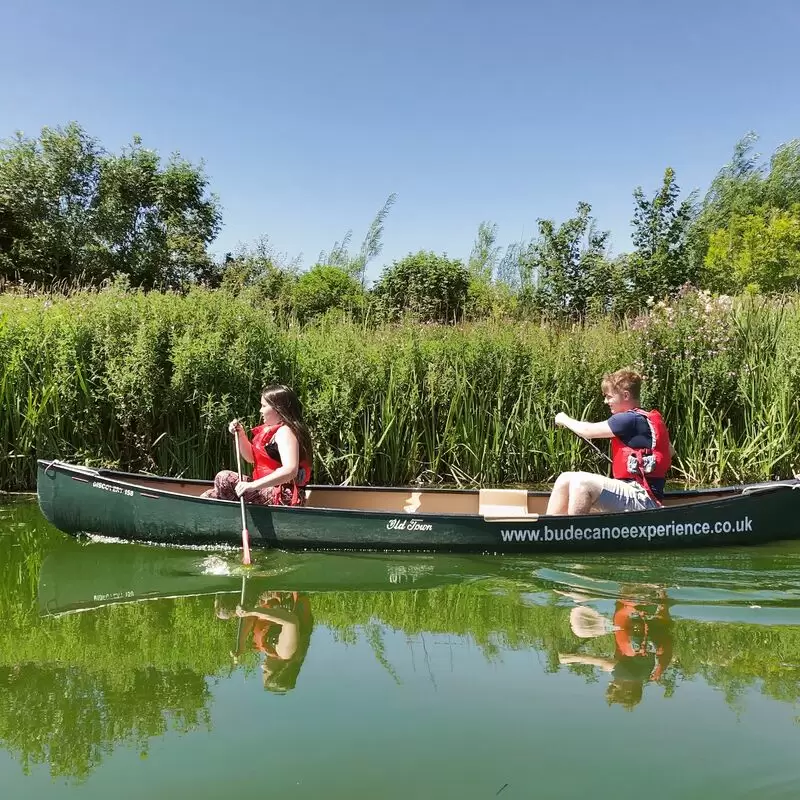 The Bude Canoe Experience
Staddon Road, Bude, Holsworthy
Monday - Sunday: 9:00 AM – 4:00 PM
8. Hawker's Hut
Perched on the craggy cliffs of Bude, Hawker's Hut transports you back to a time of romantic simplicity when Reverend Hawker penned his verse. Britain's smallest National Trust property, this iconic driftwood hut offers breathtaking views of the Atlantic. Don't miss the hidden engraved poems inside. Immerse yourself in the history of King Arthur's legendary Tintagel Castle, just a drive away. Visit Bude and experience history first hand!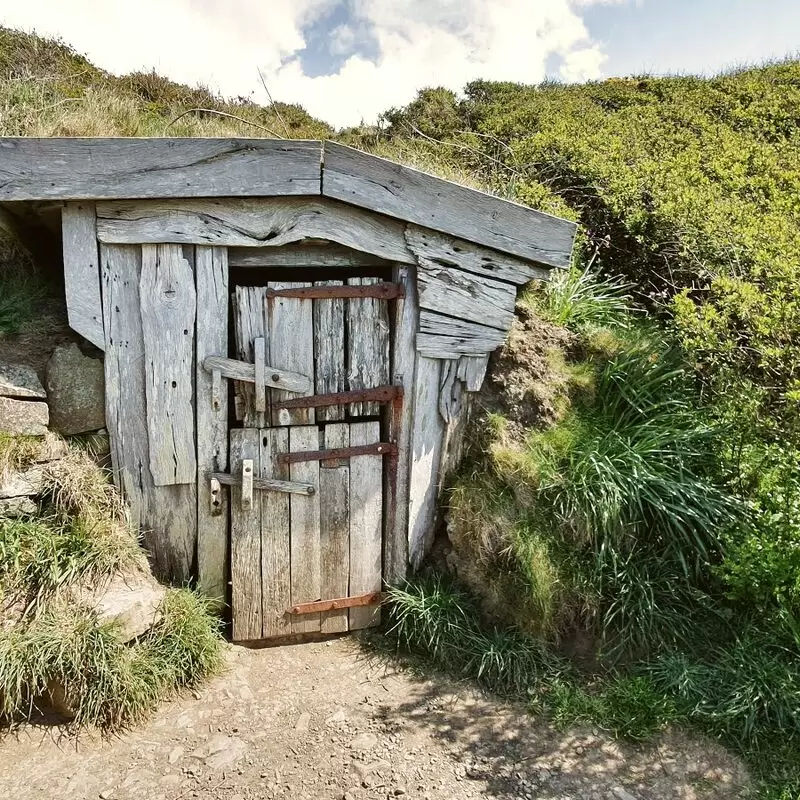 Hawker's Hut
Morwenstow, Bude
Monday - Sunday: Open 24 hours
9. Efford Down Park
A visit to the "Efford Down Park" in Bude is really refreshing. Not only does it offer panoramic views of the coast, but it also has a storied background as a military base during World War II. Be enchanted by the lush, green beauty of the park and enjoy a picnic amidst the tranquility of nature. The park's magnificent sunsets, often overlooked by tourists, are a well-kept local secret. Just a stone's throw away is Summerleaze Beach, Budes popular sandy paradise, perfect for a post-picnic stroll.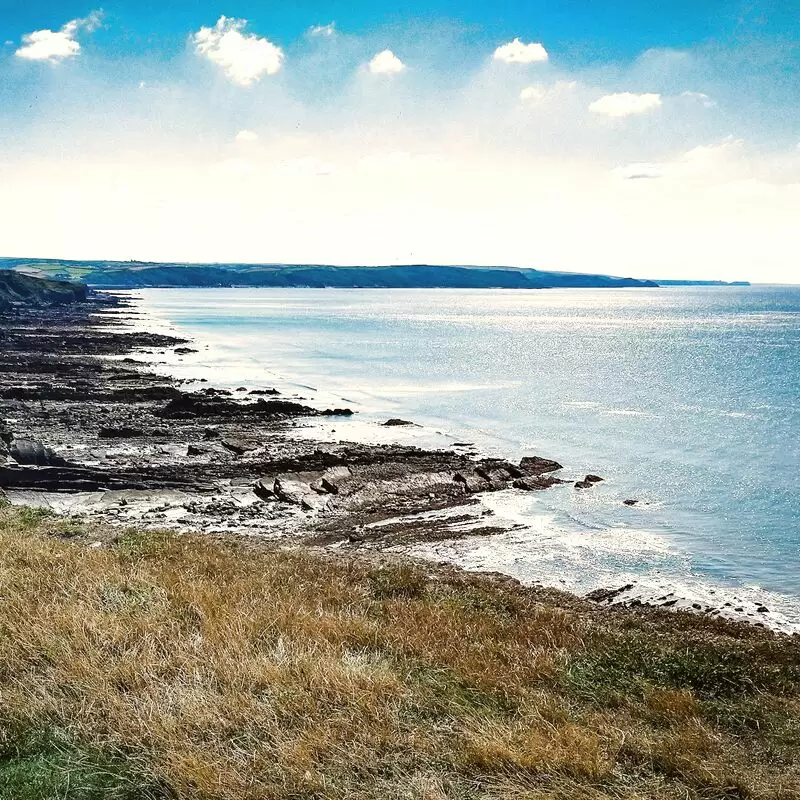 Efford Down Park
22 Belle Vue, Bude
10. Bude Surfing Experience
For those who love thrills and water sports, Bude Surfing Experience is a must! Excellent surfing lessons are offered here for all types of surfers, from beginners to experienced surfers. Learn from professionals who are passionate about teaching the joy of surfing. Enjoy the unique sandy beaches and the magnificent views of the Cornish coast. It is located near Summerleaze Beach, which is famous for its sea pool. A trip to Bude would not be complete without catching a wave here!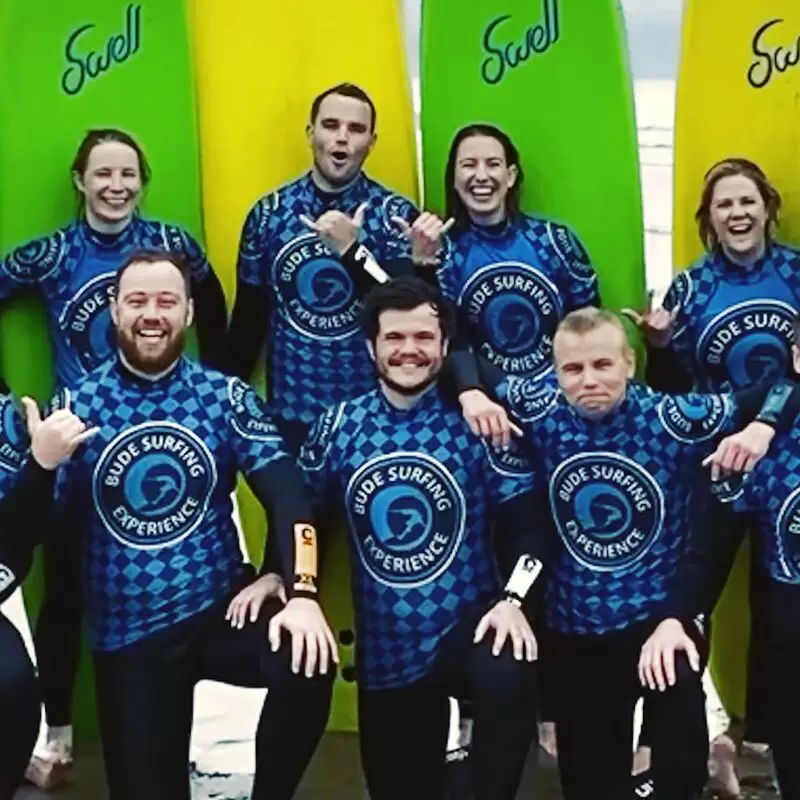 Bude Surfing Experience
Summerleaze Beach, Bude
Monday - Saturday: 8:00 AM – 8:00 PM
Sunday: 9:00 AM – 8:00 PM
11. Bude Tourist Information Centre
Immerse yourself in the heart of Bude at the Bude Tourist Information Centre. It's the perfect starting point for any Bude adventure and an invaluable hub of local knowledge. Here you'll be hosted by friendly locals who will point out hidden treasures that lead to incredible experiences. Head out in search of secret beach spots, the best local restaurants, or hikes off the beaten path. Just a stone's throw away, you can immerse yourself in history at the Bude Castle and Heritage Centre - a window into Bude's rich past, right outside the information center's door!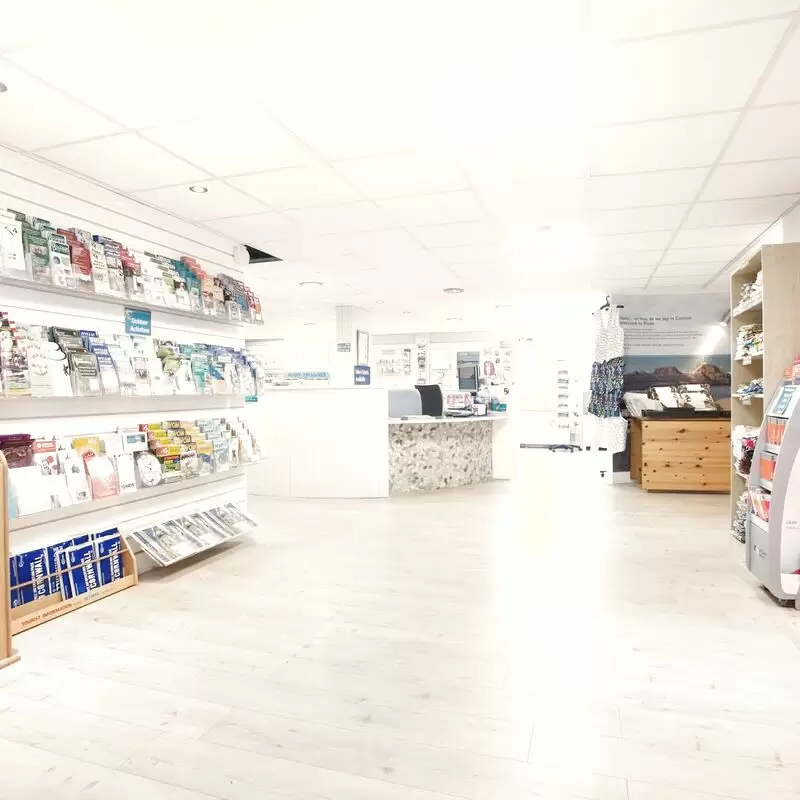 Bude Tourist Information Centre
The Crescent, Bude EX23 8LE
Monday - Sunday: 10:00 AM – 4:00 PM
12. Bude Canal

A visit to the Bude Canal is an absolute must when you are in Bude! This unique two-mile waterway is wonderful to explore on foot, by bike, or a rented boat. Observe various wildlife, go fishing, or simply enjoy the timelessly picturesque surroundings.

An insider tip: visit the charming and picturesque Wharf neighborhood. Nearby is the charming Gildhouse at Poundstock, a 16th century church house steeped in history.

Bude Canal
Bude Canal, Bude
13. Duckpool beach
Duckpool Beach, a wildly romantic cove surrounded by striking cliffs, offers nature lovers a sublime getaway. A hidden gem in Bude, where rock pools teeming with marine life are revealed at high tide. With no beach cafes or stores here, the cove has a cozy, unspoiled feel. Visit it at low tide to discover its secret waterfall! Nearby is Morwenstow's Rectory Farm Tearooms, an idyllic spot for a cream tea after your explorations of the beach. Explore this unique piece of Bude's beauty, where every visit offers a new perspective!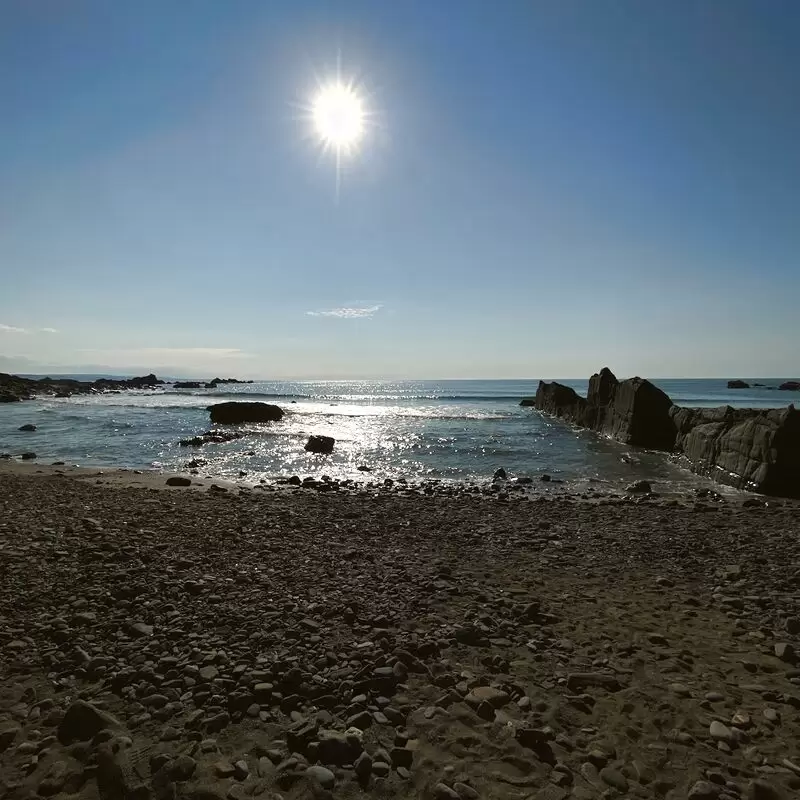 Duckpool beach
VCGV+P7, South West Coast Path, Bude
14. The Bude Tunnel
Escape the ordinary and venture into the Bude Tunnel, a spectacle of tongue-in-cheek humor. This 70-meter plastic tunnel, a mysterious passageway to Bude's Sainsbury, is jokingly referred to as the eighth wonder of the world. It offers a fascinating, quirky British experience and has 5 stars on TripAdvisor! Complement your visit with a detour to nearby Summerleaze Beach, which adds to the charm of Bude's coastline with its seaside swimming pool and scenic beauty.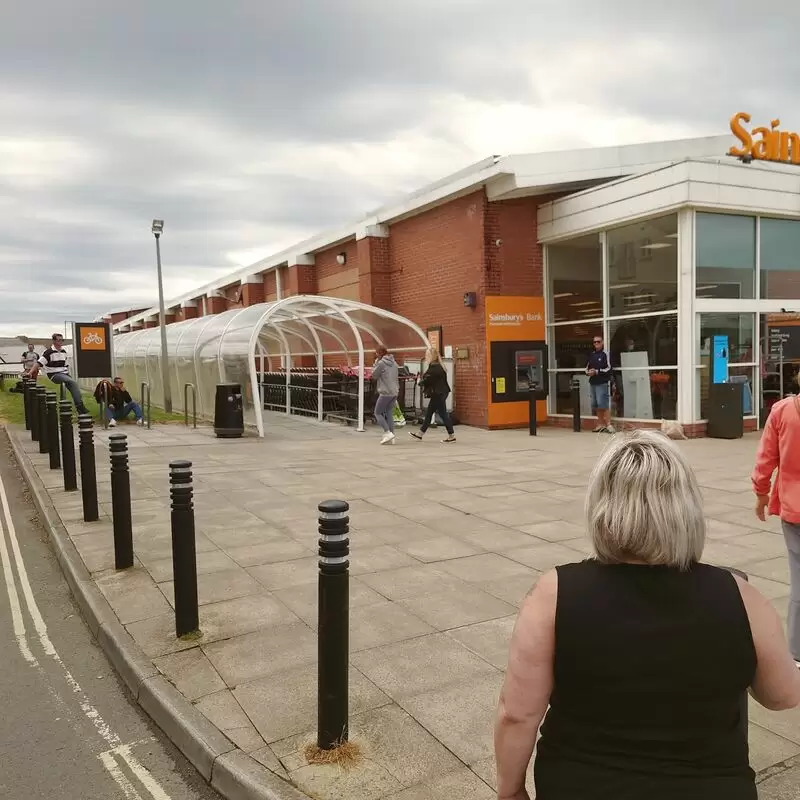 The Bude Tunnel
7 Erdiston Court, Bude
Monday - Sunday: Open 24 hours
15. Adventure Bude
Adventure Bude is a must for adrenaline junkies. Experience exciting outdoor activities such as sea kayaking, rock climbing and abseiling while marveling at the breathtaking Cornish coastline. Tour guides are local and customize each adventure to help you discover secret spots along the dramatic North Cornwall coast. In the mood for a little side trip? You're just a stone's throw from historic Tintagel Castle, associated with the legendary King Arthur: a perfect blend of adrenaline and history!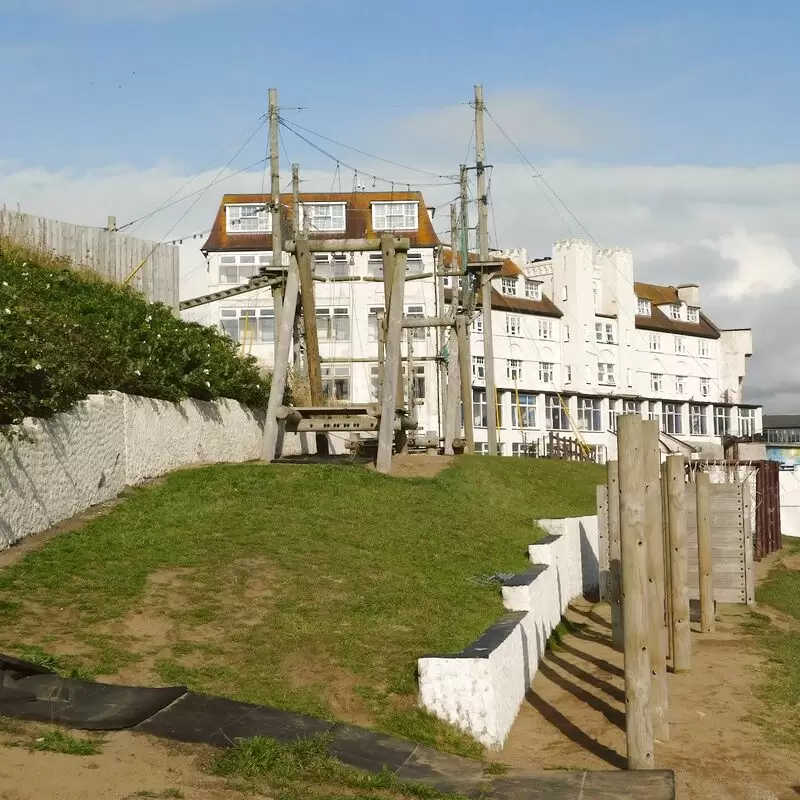 Adventure Bude
Belle Vue, Bude EX23 8JP
Monday: 10:13 AM – 1:30 PM
Tuesday - Sunday: 8:00 AM – 10:30 PM
16. The Monster Slip And Slide Bude Cornwall
Visit "The Monster Slip And Slide Bude, Cornwall" for an adrenaline-filled day of wet and wild fun! This unmissable attraction is set amidst lush green meadows and has been delighting locals and visitors alike for years. Slide down the gigantic slide amidst much laughter and cheering. Suitable for all ages and group sizes, it's an exciting way to create unforgettable vacation memories. Just around the corner, you can also explore historic Bude Castle or relax along the scenic Bude Canal. Life is short, have fun!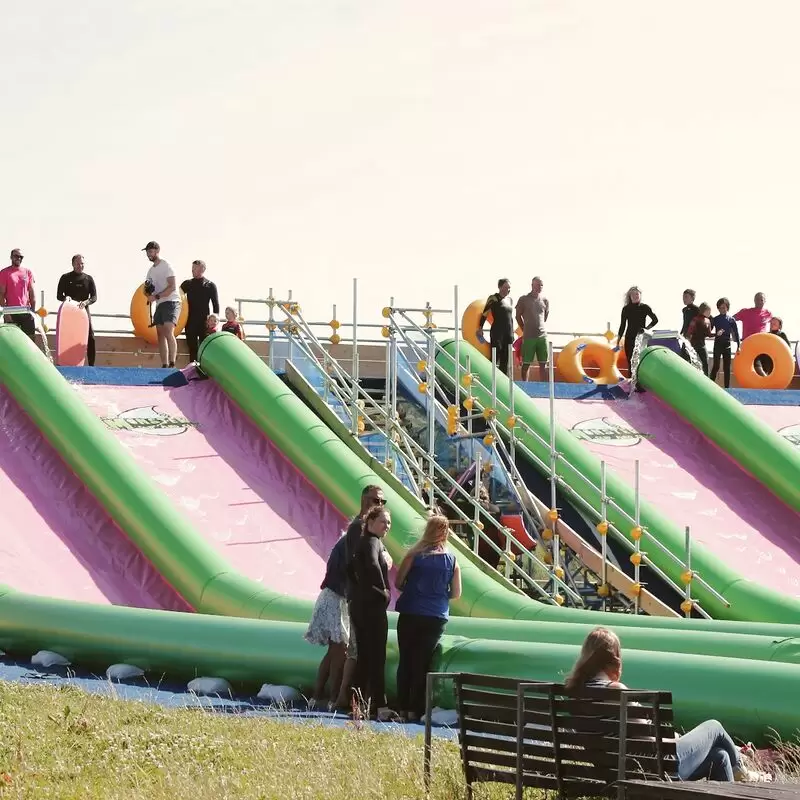 The Monster Slip And Slide Bude Cornwall
The Monster Slip And Slide, Bude
Best Time to Visit Bude
The best time to visit Bude, United Kingdom, is between late spring and early fall, especially from May to September. During this time, the weather is usually warm and sunny, making it ideal for seaside activities, outdoor adventures, and exploring the coastal trails. For surfers, however, autumn offers the best waves.
Annual Weather in Bude
Bude 3-Day Forecast
Tue, 26 September
Night
55 °F
13 °C
0%
Morning
57 °F
14 °C
70%
Afternoon
62 °F
17 °C
71%
Evening
56 °F
13 °C
0%
Wed, 27 September
Night
53 °F
12 °C
0%
Morning
57 °F
14 °C
71%
Afternoon
61 °F
16 °C
69%
Evening
54 °F
12 °C
0%
Thu, 28 September
Night
52 °F
11 °C
0%
Morning
52 °F
11 °C
86%
Afternoon
56 °F
13 °C
0%
Evening
55 °F
13 °C
72%
Questions & Answers

What's the main language spoken in Bude?

The main language spoken in Bude, United Kingdom is English. As an integral part of England, the city is home to mostly English speakers. However, due to the intermingling of numerous cultures by tourists and immigrants, various accents and dialects can occur. Although English is widely spoken, it is not uncommon to occasionally hear Cornish, a regional language from Cornwall, of which Bude is a part. Learning some local slang or idioms could enrich your immersion in this charming coastal town.

Does Bude have a nightlife?

Yes, Bude offers a modest nightlife with a variety of pubs and bars for a relaxed evening program. These laid-back venues often feature live music, trivia nights, and other entertainment. For those who prefer a nighttime stroll, the city's proximity to the sea promises peaceful moonlit walks along the beach. However, if you are looking for a lively nightlife with clubs and parties late into the night, you may find Bude a bit quieter compared to larger cities.

Are the beaches in Bude safe for swimming?

Yes, the beaches in Bude, United Kingdom, are safe for swimming. They are known for their cleanliness and safety, and lifeguards are present at many beaches like Summerleaze and Crooklets during the summer months. However, caution is always advised due to possible rip currents. Visitors are advised to swim in designated swimming areas and always follow beach safety guidelines to ensure a safe and enjoyable stay.

Is Bude a family-friendly destination?

Yes, Bude is an extremely family-friendly destination. It offers stunning sandy beaches that invite sandcastle building, swimming and surfing. Families can also explore historic sites like Bude Castle, spot wildlife along the Bude Canal, or hike the stunning South West Coast Path. The town offers a range of family-friendly restaurants and accommodations to suit every budget. There is something for every member of the family to enjoy in Bude.

Can one surf in Bude?

Bude is definitely a fantastic place for surfing in the UK. There are several sandy beaches here that are able to catch good Atlantic waves that create consistent waves. Popular beaches for surfers are Summerleaze and Crooklets, which offer suitable conditions for both beginners and experienced surfers. There are several surf schools in Bude for those who want to learn to surf or improve their skills. After a long day of surfing, surfers can enjoy a number of cafes on the coast.

Is Bude pet-friendly?

Yes, Bude is a pet-friendly city in the United Kingdom. There are many accommodations such as hotels, cottages and campsites that welcome furry friends. There are also many safe and scenic walking trails, and even some cafes and pubs in the area allow pets. In addition, the numerous sandy beaches around Bude are ideal for dogs to romp around, and there are special areas where they are allowed to run off-leash.

How costly is living in Bude?

Life in Bude, a picturesque town in north Cornwall, is relatively moderate compared to larger British cities. This seaside town offers a budget lifestyle, with housing being the largest expense. Food, dining and transportation costs are average. Property prices can increase if they are on the coast or have ocean views. Overall, Bude offers an affordable cost of living in a stunning location, but it varies depending on individual lifestyles and choices.

Is Bude safe for solo travelers?

Absolutely. Bude is a welcoming, compact city known for its friendly locals. Despite its popularity as a summer destination, Bude retains a pleasant, laid-back atmosphere that is very safe for solo travelers. There are ample opportunities for safe outdoor activities such as hiking and surfing. However, as with anywhere, it is important to take basic safety precautions, such as not leaving items unattended and being cautious when exploring at night. All in all, Bude is a fantastic destination for those traveling alone.

Does Bude have bicycle rentals?

Yes, Bude offers numerous options for renting bikes to explore the beautiful countryside. Bude Bike Hire is a well-known provider. They have a range of bikes suitable for both adults and children, and even offer trailers and trailers for the younger ones. Trails like the Bude Canal and Coast Path are fantastic destinations for a bike ride. The scenic beauty of Bude is what makes biking there so appealing.

Are there any local food specialties in Bude?

Yes, Bude is known for its traditional Cornish cuisine. The most famous local specialty is the Cornish Pasty, a delicious handmade pastry filled with meat, vegetables and spices. Also try Cornish clotted cream, a velvety, sweet treat often used in desserts or served with scones for a classic cream tea. Bude also benefits from its coastal location, offering fresh seafood such as Cornish crab, mussels and oysters caught daily in nearby waters. Local restaurants frequently use these ingredients in their dishes.

Are there services for disabled travelers in Bude?

Yes, Bude offers a range of services to help disabled travelers have a comfortable stay. These include wheelchair-accessible accommodations and attractions, as well as handicapped-accessible beach and canal paths. Additional assistance is offered, such as rental of specialized equipment and facilities with handicapped access. Public transportation also offers accessible options that make traveling in Bude easier for people with mobility impairments.

Are credit cards widely accepted in Bude?

Yes, credit cards are widely accepted in Bude, United Kingdom. Most businesses, including hotels, restaurants and stores, accept major international credit cards such as Visa, Mastercard and American Express. However, smaller establishments or family businesses may prefer cash, so it is advisable to have some British pounds with you as well. Remember that foreign transaction fees may apply when using a credit card abroad.

How crowded does Bude get during the peak season?

Bude is busy in high season, but retains the relaxed atmosphere of a coastal town. The beaches, restaurants and attractions attract a large number of locals and tourists without being overly crowded. Even though some popular areas are busier, there are still plenty of opportunities to find quiet spots. Bude has retained its charm and tranquility despite the summer crowds, making it an ideal destination for those seeking both adventure and relaxation.

Can you drink tap water in Bude?

Yes, you can safely drink the tap water in Bude, United Kingdom. The country has very high standards for water quality, and the water is tested regularly to ensure that it is clean and safe for consumption. However, it is normal for tap water to taste slightly different due to variations in the local water supply. Some travelers prefer bottled water for taste reasons, but this is not necessary for health reasons.

Is Bude suitable for vegetarians and vegans?

Bude is great for vegetarians and vegans alike. The city has several eateries that offer an impressive selection of delicious plant-based dishes. From restaurants specifically designed for vegetarians and vegans to traditional British pubs, there are a variety of dining options. There's also a good selection of vegan and vegetarian products in local stores, so it's effortless to be self-sufficient. Plant lovers, then, can be sure to find plenty to choose from in this charming seaside town.

What cultural etiquettes should a traveler be aware of in Bude?

When visiting Bude, it is important to respect local customs and traditions. The British value politeness, modesty and good manners. Say "please" and "thank you" frequently and respect queues in public places. Always be on time for appointments and meetings. Be careful to maintain a moderate volume in public places, as loud conversations may be considered rude. Also, avoid discussions on sensitive topics such as politics and religion to respect differing views. As for tipping, it is customary to tip 10-15% in cafes and restaurants.

What are some typical local festivals in Bude?

Bude is home to a number of unique local festivals that highlight the city's rich cultural diversity. The Bude Jazz Festival, for example, is a colorful event featuring some of the best traditional and New Orleans jazz bands. A major event is Bude Lifeboat Day, which supports the Royal National Lifeboat Institution with an exciting lifeboat display. Finally, Bude Canal Day celebrates the city's historic waterway with a day of family-friendly activities including boat rides, market booths and more.

How to navigate around Bude?

Bude is quite small, so you can easily get around on foot or by bike. The city is relatively flat, so you can easily walk or drive. There are also local bus lines that serve different parts of Bude and the surrounding areas. If you want to visit nearby cities, a car is more convenient. There are also several cab services available. The South West Coast Path offers breathtaking views for hikers. Exploring by boat or paddle boat can also be an option.

Does Bude have a good healthcare system?

Bude, like most parts of the United Kingdom, has access to the National Health Service, which provides comprehensive and generally high-quality health care to citizens and residents. This includes both emergency and routine medical care. Private health care is also available, and the city has several pharmacies. However, patients may need to travel to larger cities for complex treatments. Overall, Bude's healthcare system is reliable and efficient, providing good healthcare services to its residents and visitors.

Is there a dress code to follow in Bude?

Bude is a casual and relaxed coastal town in the UK with no particular dress code. However, comfortable clothes and shoes are recommended if you want to explore the beautiful beaches, historical sites and long walks. Pack appropriately for the season and remember to bring a raincoat, as showers are common. If you plan to dine at an upscale restaurant, dressy casual attire is appropriate. Always respect the local culture.

Can I drive with my non-UK driver's license in Bude?

Yes, you can drive in Bude with a non-UK driver's license. Tourists can use their non-UK driver's license for up to 12 months from the time you become a resident. However, for longer stays, it is advisable to exchange your license for a local one. Also, make sure your driver's license is in English or, if not, accompanied by an international driver's license.

What is the currency of Bude?

The currency used in Bude, United Kingdom, is the British pound sterling, often referred to simply as the pound. It is identified by the symbol "£". It is always beneficial to have some cash on you, although most places also accept credit or debit cards. Exchange offices are located in major cities and airports, or you can withdraw pounds directly from ATMs in Bude.

Do you need a car to get around in Bude?

No, you don't necessarily need a car to get around Bude, United Kingdom. The city itself is relatively small and manageable, and many of the attractions, restaurants and stores are within easy walking distance. For places further afield, public transportation such as buses are available. In addition, Bude is famous for its scenic cycling and walking trails, which provide a healthy and environmentally friendly alternative for getting around.

Is smoking allowed in public places in Bude?

In Bude, as in the rest of the UK, smoking is prohibited in most enclosed public places and workplaces. This includes bars, restaurants, public transport and stores. However, smoking is usually permitted in outdoor places, although there are restrictions in some parks, beaches or outdoor venues. It is always advisable to look for appropriate signs and follow the guidelines to ensure compliance with local laws and regulations.

Is Bude a good place for hiking?

Yes, Bude is a fantastic place for walking. Its location on the North Cornwall coast offers walkers a number of scenic routes. The South West Coast Path passes dramatic cliffs, secluded coves and sandy beaches, and offers breathtaking views of the rugged North Cornwall coastline. Inland, you'll find a maze of trails through unspoiled landscapes, perfect for leisurely strolls or more challenging hikes. Whether you are an experienced hiker or just want to take a leisurely stroll, Bude has much to offer.

Feedback

I hope you found this article informative and helpful. I'm eager to improve the content and make it even more valuable for you. If you have any feedback or suggestions, I would love to hear from you.

Do you have any tips or hidden gems that you think should be added to the list? Are there any areas that you feel could use more explanation or clarification?

Your input is greatly appreciated and will help us to continue providing high-quality content that meets your needs and interests. Please feel free to share your thoughts.