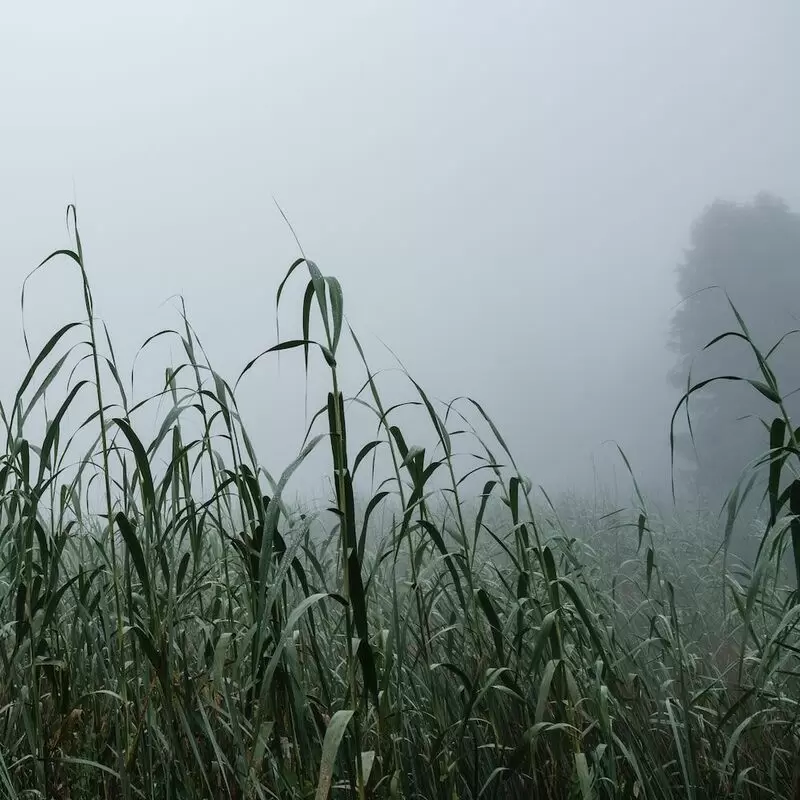 1. Woodbush Forest Reserve
Experience the tranquility of nature and the buzz of native birds at the enchanting Woodbush Forest Reserve in Haenertsburg. It is the largest indigenous forest in the Limpopo Province and boasts a diverse flora and fauna. The reserve is a birdwatcher's dream come true! Did you know that it is home to rare species such as the Narina Trogon? A leisurely drive over the nearby Magoebaskloof Pass with breathtaking views of the valley adds zest to your trip.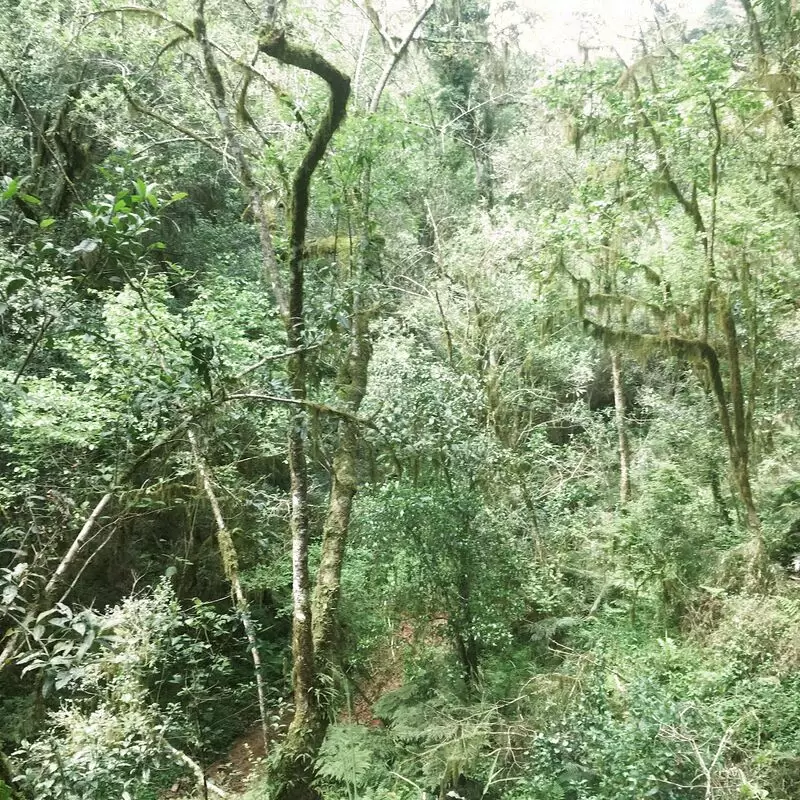 Woodbush Forest Reserve
Capricorn District Municipality
Monday - Sunday: Open 24 hours
2. Cheerio Gardens
A visit to Cheerio Gardens in Haenertsburg is an opportunity not to be missed. With its picturesque beauty of azaleas and old Japanese flowering cherries, it is a true paradise for gardeners. Stroll along the secret woodland paths, feel the tranquility, and spot a radiant sunbird or two. Nearby are the Sequoia Gardens, an eighteen-acre wonderland of ancient Sequoia trees and beautiful views of the landscape. In the spring, join locals and tourists at the exhilarating Spring Azalea and Annual Flower Festival held at the gardens.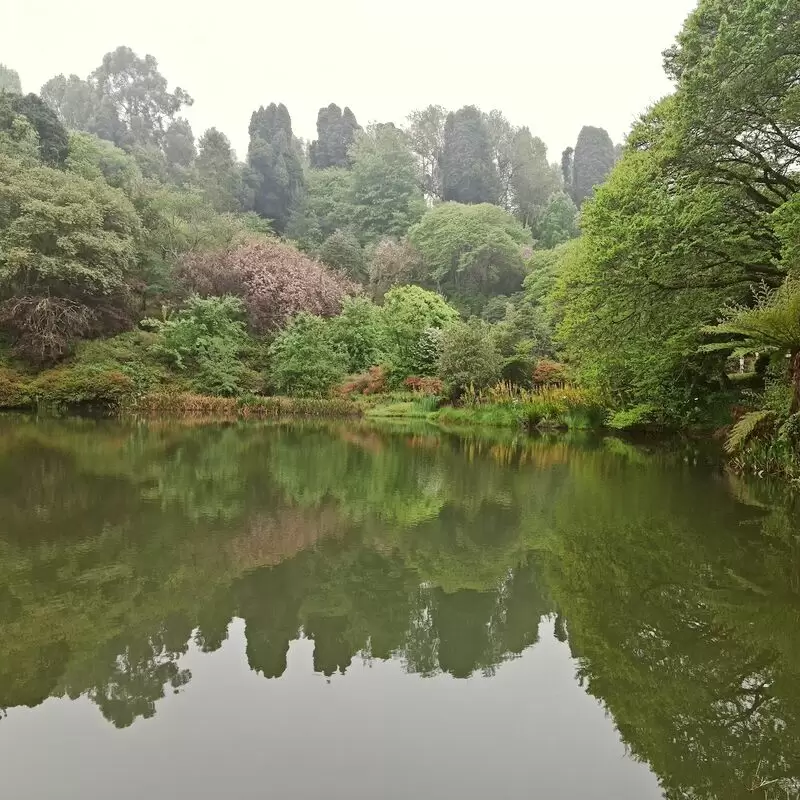 Cheerio Gardens
L4.2, Magoebaskloof, Haenertsburg
Monday - Wednesday: Closed
Thursday - Sunday: 9:00 AM – 5:00 PM
3. Debengeni Falls
A visit to Debengeni Falls is a breathtaking experience. Located in the heart of the lush Magoebaskloof, these beautiful falls offer cascading water surrounded by unique South African foliage. Those seeking tranquility will find picnic areas along the banks, offering a quiet retreat amidst nature. For the adventurous, the swirling waters at the bottom offer a safe place for a refreshing swim. Don't miss the chance to see the elusive Knysna Loerie or the unique Samango monkeys nearby. An added bonus is the nearby Magoebaskloof Raptor Centre, ideal for bird lovers!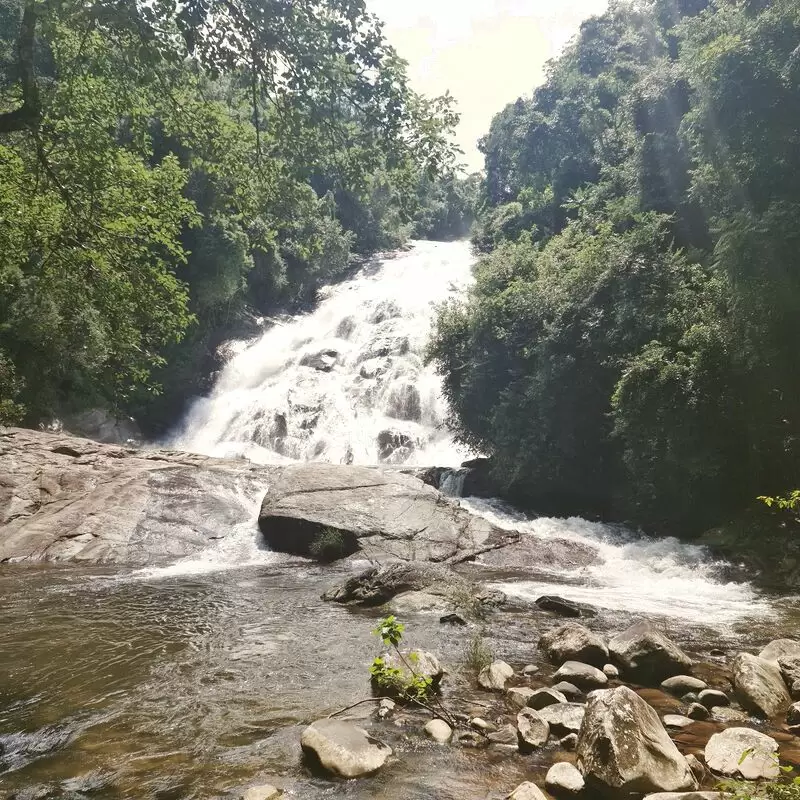 Debengeni Falls
Tzaneen
Monday - Sunday: 8:00 AM – 5:00 PM
4. Zwakala Brewery
Immerse yourself in the ultimate oasis for beer lovers at Zwakala Brewery! Nestled in the pristine mountains of Haenertsburg, this microbrewery brews high-quality craft beers with a distinct African twist. Zwakala emphasizes sustainability and uses fresh mountain spring water, which gives their beers a unique, fresh twist. Not only can you watch them being made, but you can also sample the craft beers paired with local delicacies. And after that, it's just a stone's throw to the picturesque Magoebaskloof, a vast paradise of forests and birdlife.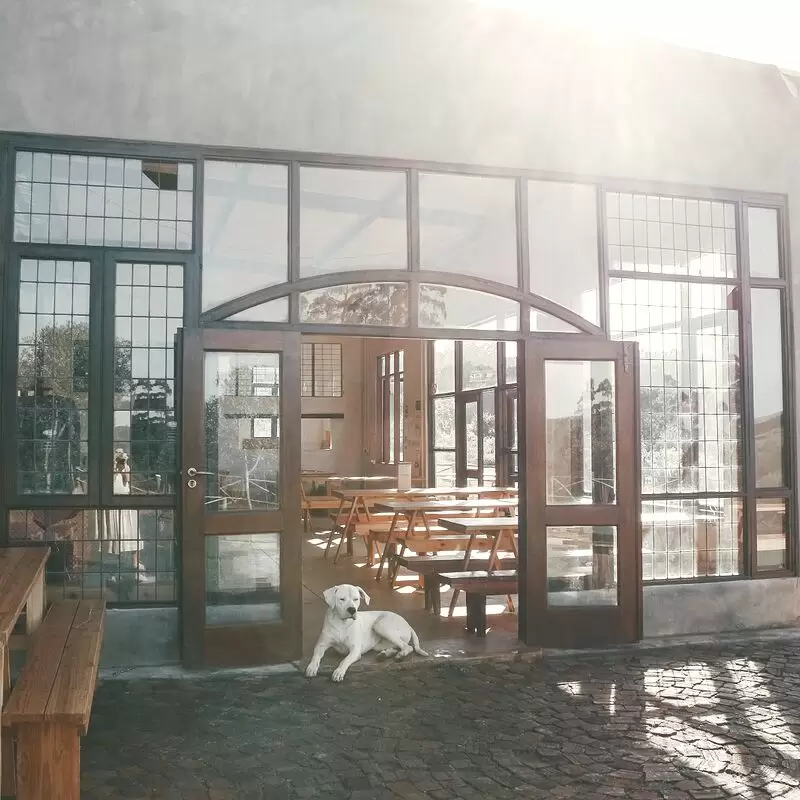 Zwakala Brewery
Cheerio Road, Magoebaskloof, 0730
Monday - Thursday: Closed
Friday - Sunday: 11:00 AM – 5:00 PM
5. Magoebaskloof Mountain Lodge

Nestled in the green mountains of Haenertsburg, Magoebaskloof Mountain Lodge offers an unparalleled escape into the lap of nature. You can bask in the tranquility of the landscape, cozy up in the charming wooden cabins, stimulate your mind with exciting adventure activities, or engage in bird watching.

An insider tip: enjoy the majestic sunset over the mountain range from your private terrace. Just a short drive away is the charming village of Haenertsburg, known for its quaint stores and delicious restaurants.

Magoebaskloof Mountain Lodge
Plot 30 Magoebaskloof Road, R71, Tzaneen

Monday - Sunday: 7:30 AM – 6:00 PM
6. Magoebaskloof Canopy Tours
Treat yourself to an adrenaline-pumping adventure at Magoebaskloof Canopy Tours amidst the breathtaking scenery of Haenertsburg. Experience an exhilarating feeling as you zipline through verdant mountain forests, discovering exotic bird species and fascinating flora. This exciting attraction offers a tantalizing glimpse into the ecological richness of the Limpopo Province. Nearby is the enchanting Dap Naude Dam, a tranquil spot perfect for picnicking and walking among native plants and animals.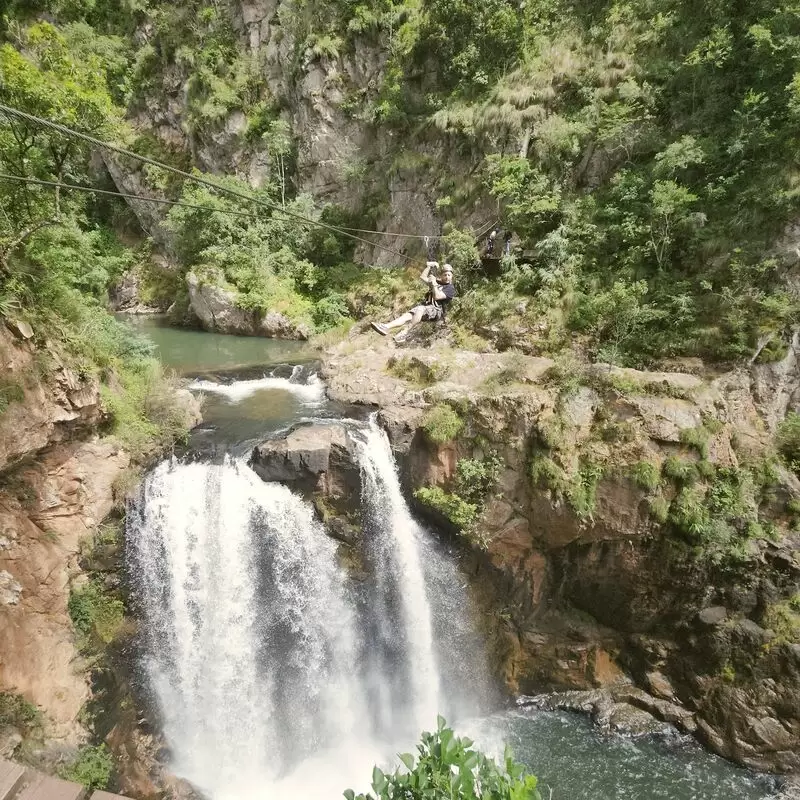 Magoebaskloof Canopy Tours
Georges Valley, R528, 0730
Monday - Sunday: 8:00 AM – 5:00 PM
7. Glenogle Farm
Visit Glenogle Farm in Haenertsburg and experience the bliss of solitude, untouched by the hustle and bustle of city life. Near the majestic Drakensberg Mountains, be enchanted by the elegant barns that have been converted into luxurious suites. Don't miss early morning intimate encounters with nature and witness wildlife sightings. Just 10 minutes away is the mystical Woodbush Forest Reserve, the largest indigenous forest in Limpopo, whose aura is permeated with bird songs. It is a nature lover's paradise!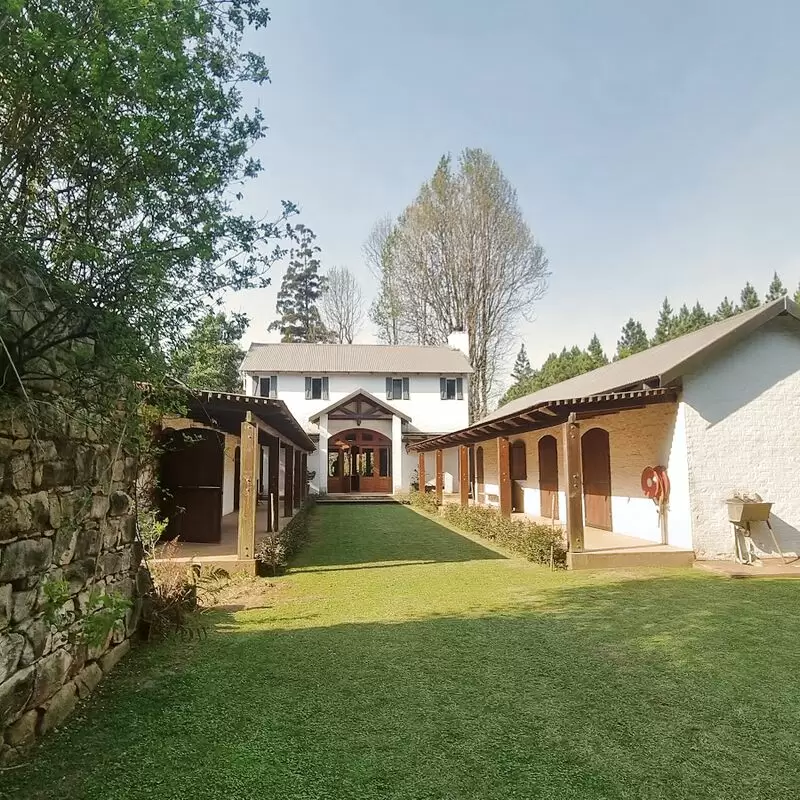 Glenogle Farm
G9, Magoebaskloof St, 2073
8. Silver Mist Resort

Silver Mist Resort in beautiful Haenertsburg beckons with scenic hiking trails that wind through forests.

An insider tip: Ask for the route "The Bat Cave", which is very popular with guests. Wake up to misty mornings, enjoy breathtaking views of Ebenezer Dam and the scent of Afro-montane flora. Nearby is the charming, historic village - a cultural treasure. Don't forget to visit the annual Heanertsburg Food, Wine and Beer Festival. It is a delightful destination for all travelers seeking a unique blend of tranquility and adventure.

Silver Mist Resort
R71 Farm, Haenertsburg
9. Magoebaskloof Birders' Cottages
Enjoy the tranquil beauty of South Africa in the heart of Limpopo at Magoebaskloof Birders' Cottages in Haenertsburg. This peaceful retreat is ideal for wildlife lovers and offers the opportunity to view over 350 species of birds right from your front porch. Don't miss the midday chorus singing! Take advantage of the nearby hiking trails or visit the legendary Haenertsburg Iron Crown mountain, just a stone's throw away. Perfect for recreation, bird watching and reconnecting with nature.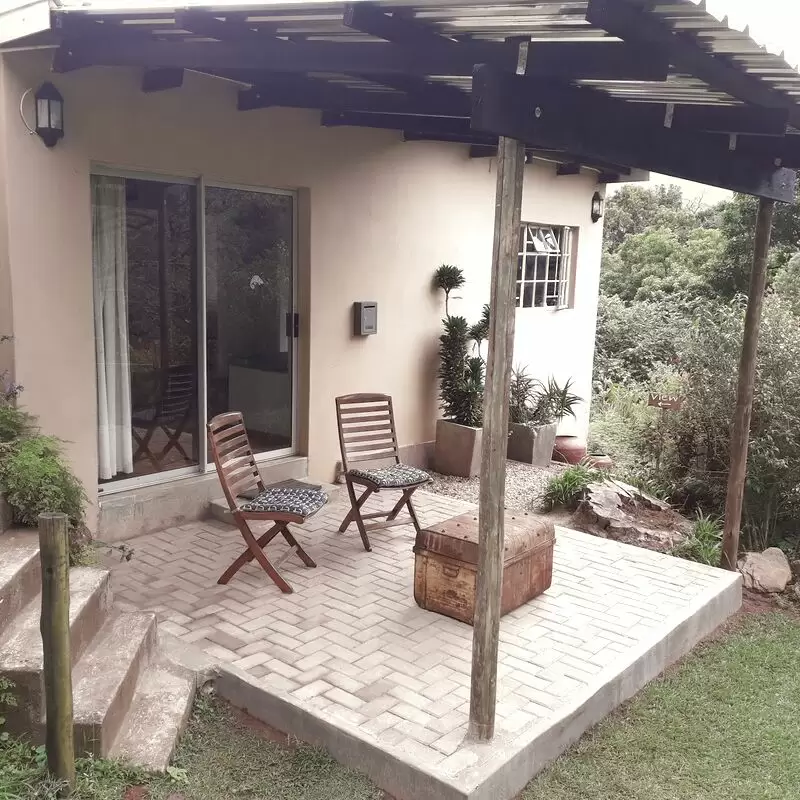 Magoebaskloof Birders' Cottages
A46.5 off, R71, Magoebaskloof, Tzaneen
Monday - Sunday: Open 24 hours
10. Sequoia Garden Retreat
Sequoia Garden Retreat is a tranquil retreat in the heart of Haenertsburg that is a must visit. Known for its breathtaking landscapes, it boasts rare Himalayan and American Redwoods and Dawn Trees - the Sequoias. Explore the enchanting "Woodland Walk" or simply enjoy the mesmerizing views of the Wolkberg Mountains. Nearby is "Ebenezer Dam," a scenic landscape ideal for picnics and boating. Sequoia Garden Retreat is undoubtedly a masterpiece of nature.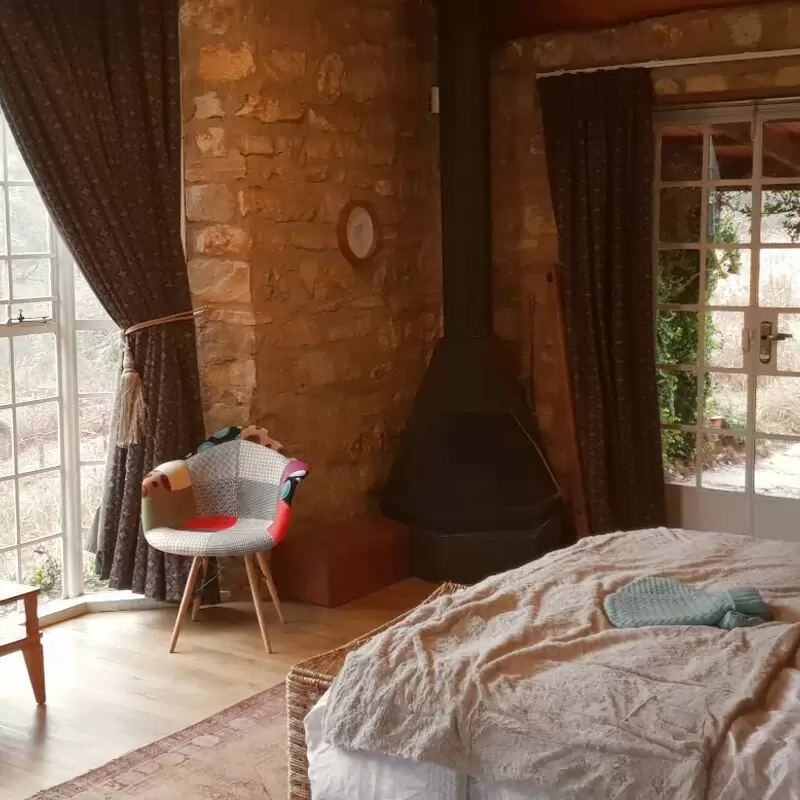 Sequoia Garden Retreat
L6 Cheerio Road, Haenertsburg
Monday - Sunday: 9:00 AM – 4:00 PM
11. Kuhestan Organic Farm Guest Cottages
Experience the essence of the organic lifestyle at "Kuhestan Organic Farm: Guest Cottages". Nestled within the borders of Haenertsburg, this unique farm offers cozy, authentic cottages surrounded by lush avocado and raspberry orchards. Wake up to unspoiled views of the majestic Magoebaskloof Mountains and spend your day spotting numerous bird species. Nearby is the enchanting Debengeni Waterfall, a hidden gem with picturesque picnic areas for an idyllic day of relaxation.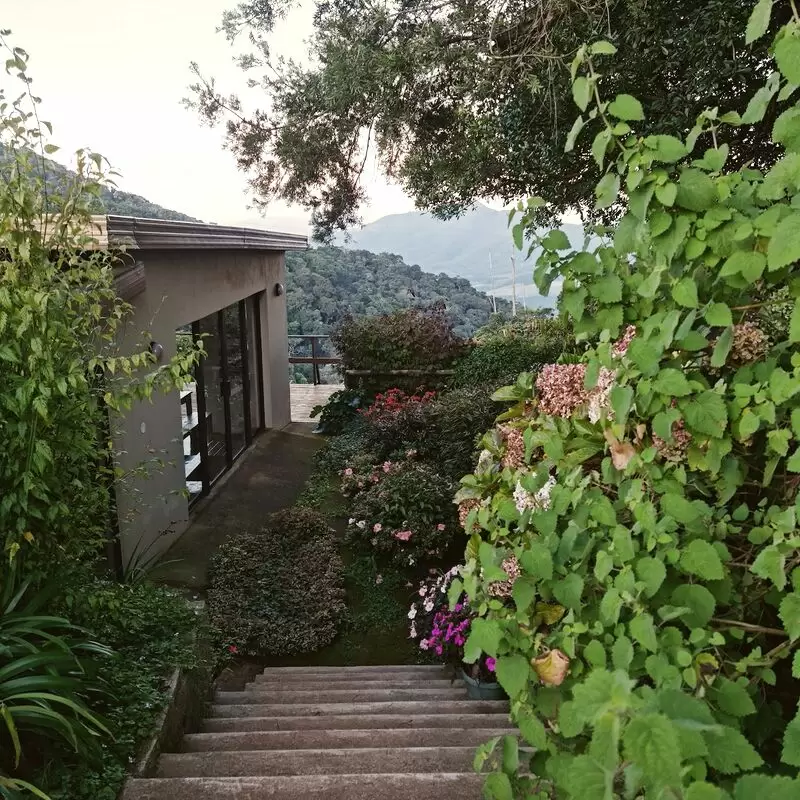 Kuhestan Organic Farm Guest Cottages
J 22 Houtbosdorp Road, 0731
Monday - Sunday: 9:00 AM – 12:00 PM
12. Minas Farm Venue
Minas Farm Venue in Haenertsburg is an enchanting blend of natural beauty and rustic charm. A visit offers breathtaking views of rolling green mountains and shimmering lakes that create perfect moments. The venue is not only a visual delight, but also offers quiet places to relax. The nearby Pot & Plow restaurant is a foodie's delight, offering delicious local dishes with international influences. Hiking enthusiasts should explore the Louis Changuion Trail, which is just a stone's throw from the farm and teems with native flora, fauna and bird species.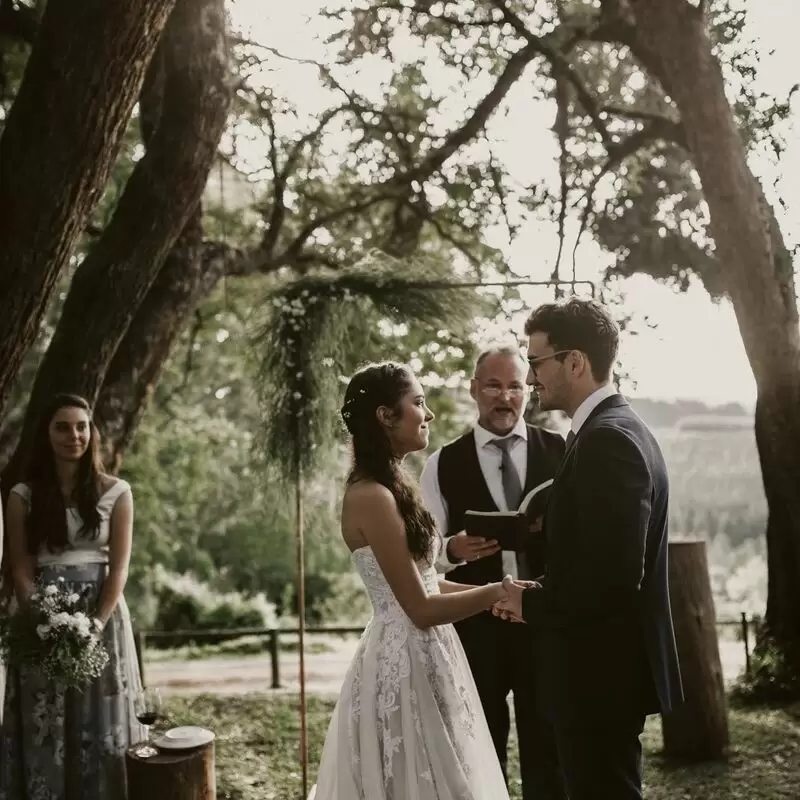 Minas Farm Venue
Cheerio Road, Haenertsburg
Monday - Sunday: Closed
Friday - Saturday: 8:00 AM – 5:00 PM
13. Stanford Lake Lodge
Stanford Lake Lodge, nestled in spectacular Haenertsburg, offers breathtaking lake views and exciting outdoor activities. Soak in the tranquility, canoe or fish for free in the azure lake, hike through the nearby woods or bird watch. Unwind at the mesmerizing sunsets or enjoy the peace and quiet by a cozy fireplace. Just a stone's throw away, the fascinating Ebenezer Dam and "Dap Naude Dam" invite you to explore further. It is an unspoiled paradise that showcases the best of South Africa.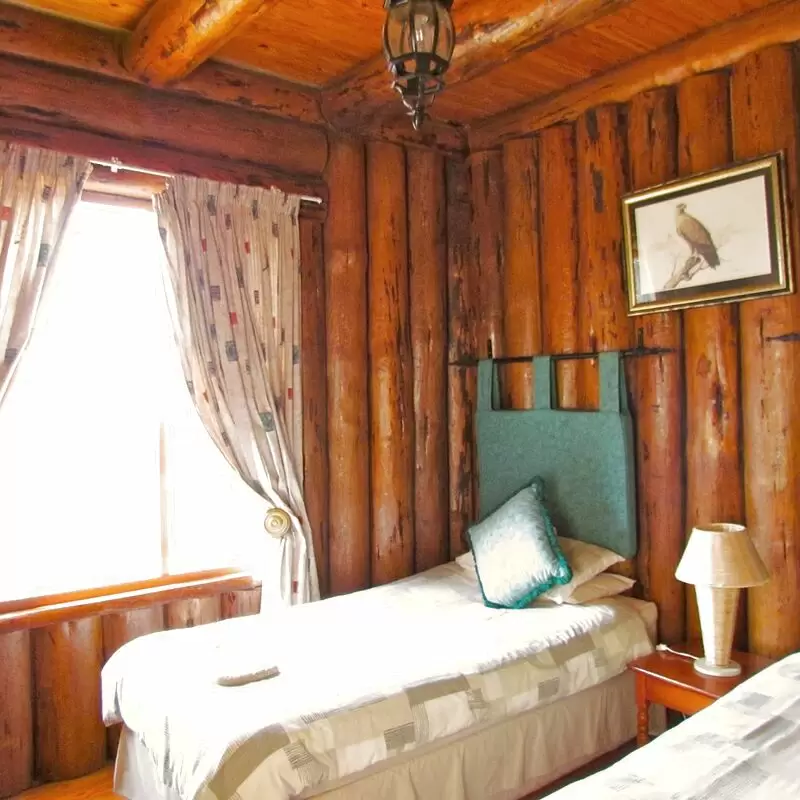 Stanford Lake Lodge
A21 Stanford Farm, Haenertsburg
14. Forest bird lodge
Visit the enchanted Forest Bird Lodge in Haenertsburg, which offers not only accommodation but also an intense nature experience. Surrounded by a pristine native forest, bird lovers can listen to the symphony of bird calls. Guests also have direct access to exclusive hiking and mountain biking trails. A nearby attraction is the famous Iron Crown Mountain, which offers breathtaking panoramic views. Don't forget to try the local delicacies at The Pot 'n Plow, located just a few miles away.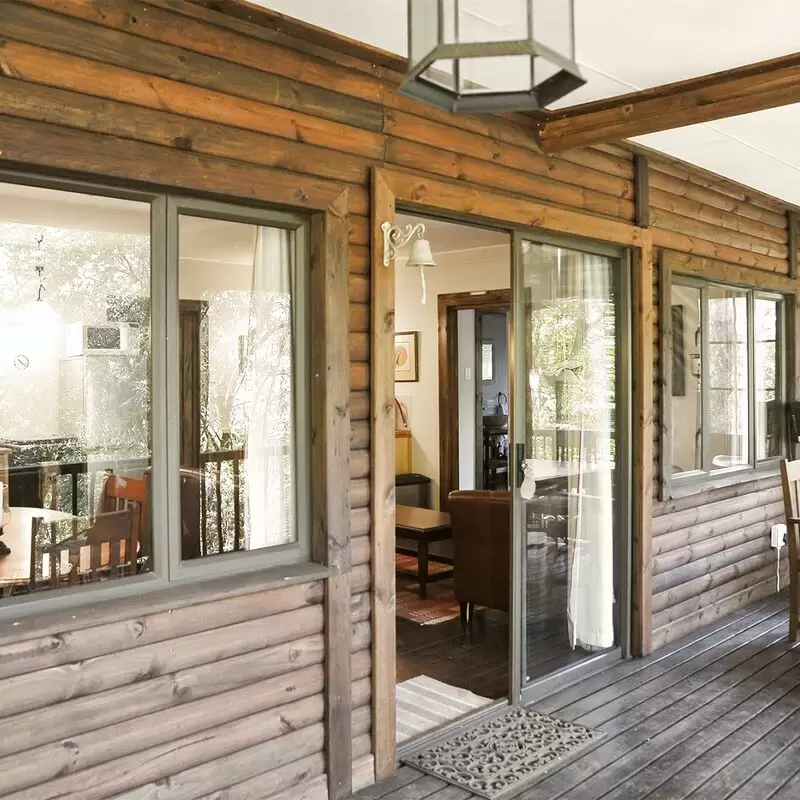 Forest bird lodge
A46.4 Magoebaskloof, 0730
Monday - Sunday: 8:00 AM – 6:00 PM
15. Agatha Crocodile Ranch
For an authentic South African experience, a visit to the Agatha Crocodile Ranch in Haenertsburg is a must. At this unique ranch, you'll have the opportunity to see giant crocodiles up close and learn about their conservation. Watch out for the exciting crocodile feeding shows, which are both educational and thrilling. And be sure not to miss a photo with a baby crocodile! Just a stone's throw away you'll find the famous Debengeni Falls, an equally fascinating natural wonder.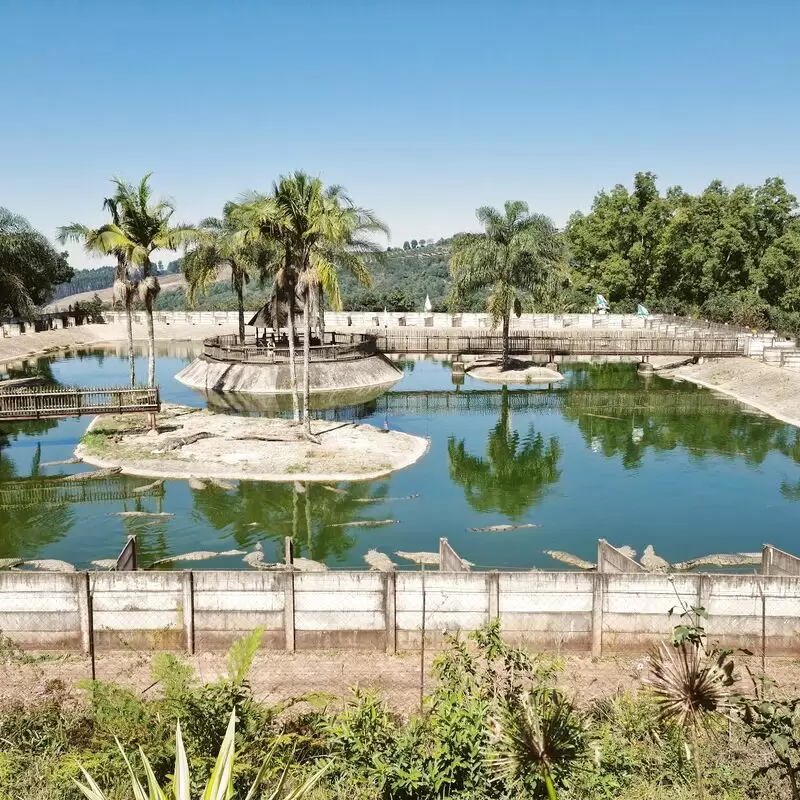 Agatha Crocodile Ranch
AB17, ROAD D523, Agatha St, Tzaneen
Monday - Sunday: 9:00 AM – 3:30 PM
16. Bakone Malapa Open Air Museum
Immerse yourself in the rich traditional culture of the Bakone Malapa Open-Air Museum. This recreated BaSotho village offers a fascinating glimpse into ancient Sotho life dating back 250 years. Marvel at the rustic charm of the huts, artifacts and craft skills on display. It's not widely known, but you can interact directly with the locals who live the traditions. For a comprehensive cultural excursion, combine this visit with a trip to the nearby Modjadji Cycad Reserve, home to the world's largest concentration of a single cycad species.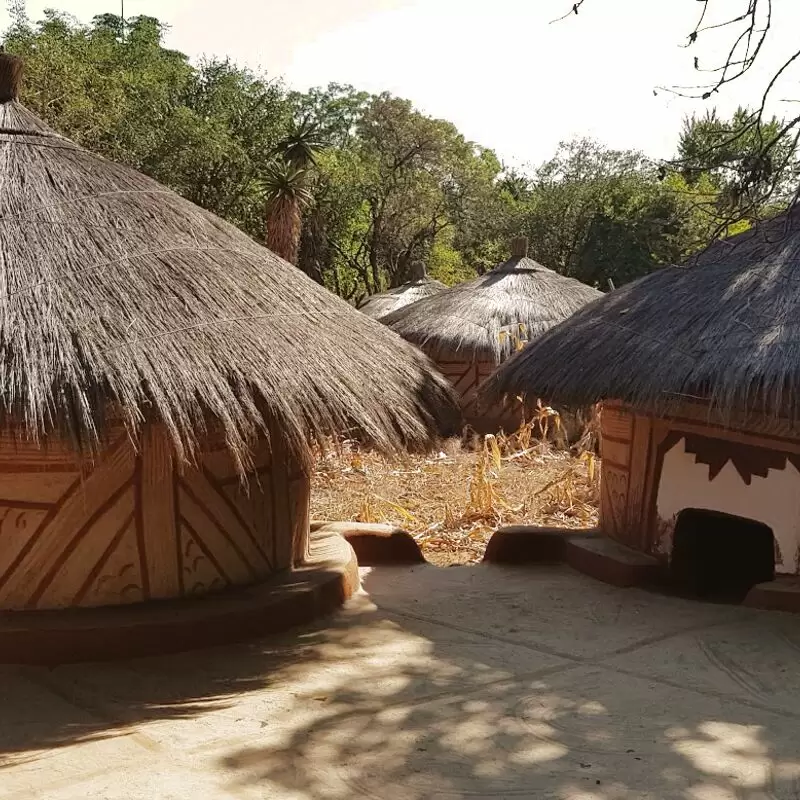 Bakone Malapa Open Air Museum
R37, Chuenespoort Road, Polokwane
Monday - Friday: 8:00 AM – 3:30 PM
Saturday - Sunday: Closed
17. The Louis Changuion Hiking Trail

The Louis Changuion Hiking Trail in Haenertsburg is an unrolled ribbon of pristine nature that offers an exhilarating 10km journey through native forests, grasslands and sparkling streams. Visitors marvel at the exhilarating sight of the Drakensberg escarpment shrouded in delicate mist.

Insider tip: Look out for the rare samango monkey and abundant birdlife. Don't miss nearby Magoebaskloof Adventures, which gets the adrenaline pumping with a ziplining experience. A stay here is balm for the city-weary soul.

The Louis Changuion Hiking Trail
Haenertsburg

Monday - Sunday: 5:00 AM – 6:00 PM
18. Magoebaskloof Getaway
Discover serenity in the heart of nature at Magoebaskloof Getaway in Haenertsburg. Here you will witness Mother Nature's gift of scenic waterfalls and thriving birdlife. Enjoy a variety of activities including hiking, bird watching and trout fishing. Let the locals spoil you with a tour of the organic farm. Nearby is the hidden treasure of Debengeni Waterfall, a pristine swimming spot popular with locals. A vacation in Magoebaskloof is a refreshing retreat from city life.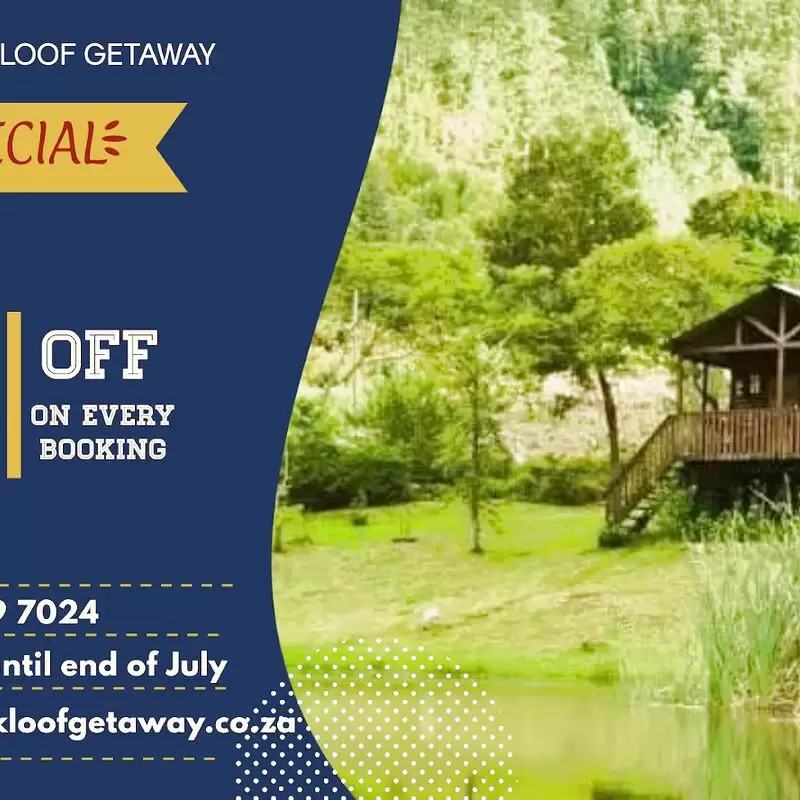 Magoebaskloof Getaway
Magoebaskloof, Haenertsburg
Monday - Sunday: Open 24 hours
19. Magoebaskloof
Magoebaskloof in Haenertsburg is an unspoiled Eden - a nature lover's paradise. Admire the magnificent birdlife in the morning or hike through lush native forests and discover hidden waterfalls. What many don't know: The azalea and cherry blossom festival in spring is a must-see! Don't miss a trip to the nearby Modjadji Cycad Reserve, where one of the oldest and largest cycad species in the world grows.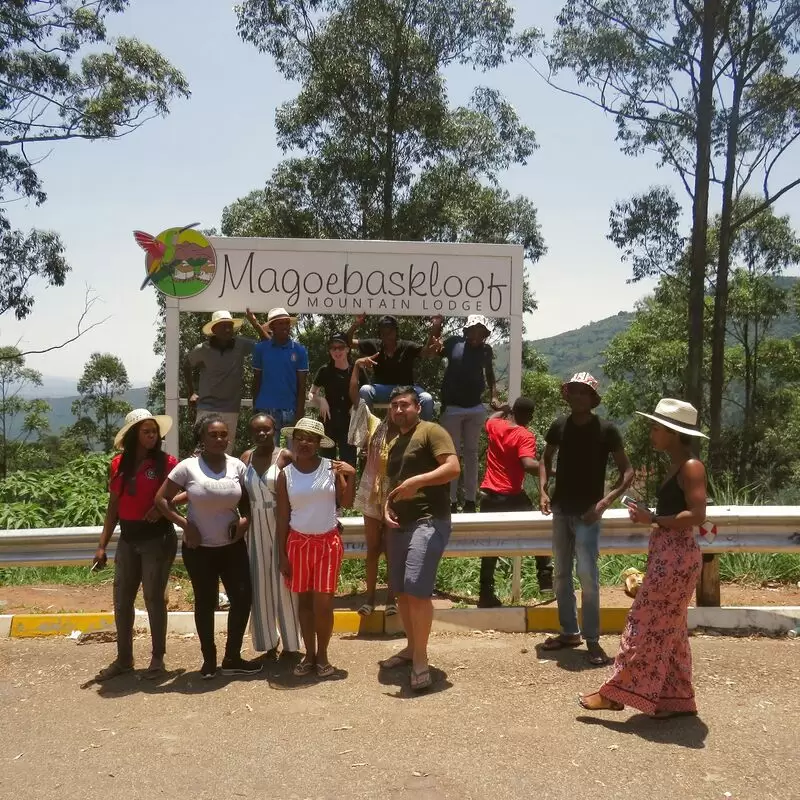 Magoebaskloof
Magoebaskloof
Best Time to Visit Haenertsburg
The best time to visit Haenertsburg, South Africa, is spring (September to November) or fall (March to May), when the weather is mild and pleasant for outdoor activities. These seasons also offer beautiful landscapes with blooming flowers in the spring and vibrant foliage in the fall. However, always be prepared for sporadic rains.
Annual Weather in Haenertsburg
Haenertsburg 3-Day Forecast
Wed, 27 September
Night
62 °F
17 °C
83%
Morning
58 °F
15 °C
71%
Afternoon
58 °F
15 °C
69%
Evening
59 °F
15 °C
67%
Thu, 28 September
Night
60 °F
15 °C
56%
Morning
57 °F
14 °C
63%
Afternoon
66 °F
19 °C
71%
Evening
64 °F
18 °C
0%
Fri, 29 September
Night
59 °F
15 °C
0%
Morning
62 °F
17 °C
0%
Afternoon
81 °F
27 °C
21%
Evening
78 °F
25 °C
0%
Questions & Answers

What is the local language spoken in Haenertsburg?

The language spoken in Haenertsburg, South Africa, is Sepedi, also known as Northern Sotho. However, English is often used in business and tourism. Other regional languages such as Afrikaans, Tshivenda and Xitsonga are also heard. The multicultural South African society, with eleven official languages, has become accustomed to using more than one language in communication.

How safe is Haenertsburg for tourists?

Haenertsburg is generally considered safe for tourists. It is a small village in Limpopo Province, and the crime rate is relatively low compared to major South African cities. As everywhere, however, travelers should take the usual precautions, such as avoiding remote areas after dark and being careful with personal belongings. Medical care is good, and locals are known for their friendliness and willingness to help should you encounter any problems.

What is the local cuisine like in Haenertsburg?

Haenertsburg offers a pleasant blend of local South African cuisine, featuring hearty meat dishes, fresh produce and unique flavors. Popular dishes include boerewors, a type of sausage, and potjiekos, a slow-cooked stew prepared in a cast-iron pot. Influences from other cultures such as British, Dutch and Indian can also be found in dishes such as milk pie and bunny chow. Unique local wines and craft beers are also a staple of the local food culture.

Does Haenertsburg have a local public transportation system?

Haenertsburg, South Africa, is a small village and does not have its own public transport infrastructure. However, due to its close proximity to the town of Polokwane, it is served by cab services, local minibuses and shuttles. Local tourism companies also offer guided tours of the area. However, private transportation, rental cars or bicycles are often the most practical and preferred method of exploring this picturesque landscape. Since this is a rural area, you should always plan your excursions in advance.

Does Haenertsburg have any traditional or cultural customs I should be aware of?

As a visitor to Haenertsburg, you will find that the predominant culture is a mixture of Sotho and African, each with their own customs and traditions. Respect for elders and an appreciation of community life are deeply rooted in Sotho culture. Africans hold their history and heritage dear, which is often expressed in language, food, and music. It is not customary to tip food packers, but tips to restaurant staff and tour guides are appreciated.

What is the currency in Haenertsburg?

The currency used in Haenertsburg, South Africa is the South African Rand, which is often represented by the symbol R. The South African Rand is divided into 100 cents. It is always advisable to have some local currency with you when visiting, as not all places accept foreign credit cards. ATMs are available in most areas. Exchange rates can vary, so it is advisable to check before you travel.

Is it customary to tip in Haenertsburg?

Yes, tipping is common in Haenertsburg, South Africa. It is customary to tip 10-15% of the bill in restaurants. It is also common to tip tour guides, drivers and hotel staff for their service. However, it is not mandatory and tipping should generally be based on the quality of service received. Always make sure that the service charge is not already included in your bill before tipping.

What health precautions should I take before traveling to Haenertsburg?

Before traveling to Haenertsburg, South Africa, make sure you are up to date on routine immunizations, including measles-mumps-rubella (MMR), diphtheria-tetanus-pertussis, varicella (chickenpox), polio, and the annual flu shot. In addition, vaccination against hepatitis A and typhoid is recommended for most travelers, as these diseases can be transmitted through contaminated food or water. Finally, parts of South Africa have mosquitoes that transmit malaria. Therefore, you should consider precautions such as using mosquito repellent and taking anti-malarial medication. As always, consult your doctor before traveling.

What wildlife can be seen around Haenertsburg?

Haenertsburg is an excellent destination for animal lovers. Its diverse ecosystems are home to a variety of majestic creatures. Numerous bird species such as the rare black-fronted shrike and the majestic crowned eagle call the forests and grasslands home. In the nearby Magoebaskloof Mountains you can see vervet monkeys, bushbuck and samango monkeys. Impressive reptiles, such as the endemic Magoebaskloof tree frog, and numerous butterfly species further enrich the city's wildlife panorama.

Does Haenertsburg have any particular rules on dress code?

The Haenertsburg itself does not prescribe any particular dress code for visitors. However, respect for the local culture is always encouraged. While summer clothing is appropriate for the warm season, it is recommended to pack warmer clothing for the cool winter months. For outdoor activities such as hiking and sightseeing, comfortable and durable clothing, including appropriate footwear, is essential. Don't forget to pack a hat, sunglasses and sunscreen for protection from the African sun.

What are the emergency numbers in Haenertsburg?

In emergencies in Haenertsburg, South Africa, dial 10177 for emergency services and 10111 for the South African Police Service. If you need to report a fire, call the local fire department on 015 307 5555. For medical emergencies, dial 082 911. Before you travel, make sure your cell phone is compatible with the South African dialing format. These numbers will ensure that you receive help if needed.

Are there ATMs easily accessible in Haenertsburg?

Yes, ATMs are indeed available in Haenertsburg, South Africa. You can conveniently find them in some shopping malls and gas stations in the city. Some local banks also have branches with ATMs. However, it is always recommended to carry enough cash for small expenses, as some places do not accept card payments. Please also consider your own safety when using an ATM, especially at night.

How is cellphone reception in Haenertsburg?

Cell phone reception in Haenertsburg, South Africa, is generally good, but can sometimes vary. The city receives signals from leading South African providers such as Vodacom and MTN. These providers cover most parts of the city and offer high-quality network coverage suitable for voice calls and web browsing. However, in some remote or hilly areas on the outskirts of Haenertsburg, the connection may be less reliable.

Are English-speaking doctors and healthcare facilities available in Haenertsburg?

Yes, there are English-speaking doctors and health care facilities in Haenertsburg, South Africa. Although it is a small village, medical care is readily available. There are general practitioners, pharmacies and physiotherapists in town. For more specialized treatment, the nearby town of Polokwane, just over an hour's drive away, offers a wider range of medical facilities and hospitals with English-speaking staff.

Does Haenertsburg have a nightlife?

Haenertsburg may be known more for its natural beauty than its nightlife, but there are several pubs and restaurants where visitors can spend an evening. Venues such as The Iron Crown Pub and Bistro offer a relaxed atmosphere in which to unwind and enjoy local food and drink. However, it is more of a quiet and tranquil place for those who prefer a peaceful night under the stars to the hustle and bustle of city life.

Is it easy to get a taxi in Haenertsburg?

Haenertsburg may be a small village in South Africa's Limpopo province, but with some planning it is generally possible to get a cab. Due to the remote location of the village and the relatively limited cab service, it is advisable to book your cab in advance. You can also order a cab through your hotel or local businesses, which often have relationships with local transportation companies. For your safety and comfort, always make sure that the cab service is registered and reputable.

Are credit cards widely accepted in Haenertsburg?

Yes, credit cards are widely accepted in Haenertsburg, South Africa. Most hotels, restaurants and stores in this charming village accept major credit cards, including Visa and MasterCard. However, it is advisable to carry some cash for small stores or local markets where card payments may not be available. Check with your bank before you travel to ensure uninterrupted card service.

What is the drinking age in Haenertsburg?

In Haenertsburg, which is located in South Africa, the legal minimum age for alcohol consumption is 18. This applies to both locals and tourists, for both consumption and purchase of alcohol. It is important to know that it is illegal to provide alcohol to minors. South African laws on alcohol consumption apply to the entire country, so whether you are in Haenertsburg or in other cities, the same rules apply.

Can I drink the tap water in Haenertsburg?

Although the South African Department of Water and Sanitation does its best to ensure safe drinking water, tourists are generally advised to stick to bottled water. While tap water in Haenertsburg is considered safe for locals, it may contain various minerals or parasites that foreign travelers are not accustomed to, which can cause discomfort or illness. Therefore, it is advisable to always drink bottled water, especially when visiting remote areas.

How reliable is the internet access in Haenertsburg?

Internet access in Haenertsburg, South Africa, varies in terms of reliability. Most hotels and accommodations offer WiFi services, often free of charge, for guests. However, speed and connectivity can vary depending on location and number of users. For more reliable and consistent Internet access, consider purchasing a local SIM card with data or a portable WiFi device. However, it is important to have an alternative way of communicating or obtaining information, as the Internet connection can be unreliable.

Are there specific local laws or regulations I should be aware of?

While visiting Haenertsburg, South Africa, visitors must obey local laws. Drug offenses are taken seriously and are punishable by severe penalties, including imprisonment. Drinking alcohol in public places is prohibited. Traffic laws must be obeyed; remember to drive on the left side of the road. Note that smoking is prohibited in public buildings, restaurants and bars. It is also illegal not to carry identification. Culturally, it is important to avoid political conversations with locals as they are very sensitive to political issues.

Is Haenertsburg a family-friendly destination?

Yes, Haenertsburg is a family-friendly destination. It is a tranquil village in South Africa's Limpopo province. Families can enjoy various activities here such as hiking, bird watching and exploring crystal clear streams. Nearby Magoebaskloof offers picturesque scenery that kids will love. There are also several restaurants, stores and accommodations that cater to families. This tranquil destination offers families the opportunity to create unforgettable memories amidst the beauty of nature.

How is the local attitude towards foreigners in Haenertsburg?

In general, foreigners are warmly welcomed in Haenertsburg. The local community, although small, is known to be friendly, hospitable and open to tourists. The cultural diversity is palpable, and locals appreciate visitors' curiosity about their culture and way of life. Although a rural area, the people of Haenertsburg are accustomed to tourists due to the village's unique ecotourism. Therefore, strangers are usually treated with kindness, understanding and respect.

What is the general cost of living in Haenertsburg?

The cost of living in Haenertsburg, South Africa, is relatively inexpensive compared to other major cities. Food and restaurant prices are reasonable, and rents are significantly lower. Health care and utilities are generally inexpensive. However, prices can vary depending on the quality and location of items. Transportation costs are also reasonable, especially if you use public transportation. It is a place where one can live quite comfortably without having to spend an excessive amount of money. As always, individual lifestyles have a big impact on the cost of living.

Are there unique wildlife or environmental laws I should know about?

In Haenertsburg, South Africa, the country's environmental laws are in place to protect wildlife and nature. These regulations facilitate the protection of unique biodiversity. Visitors are prohibited from disturbing or feeding wildlife, picking wildflowers or leaving litter. Appropriate permits are required for all activities in national parks and game reserves, such as camping and photography. In addition, there are laws restricting the movement and possession of certain plant and animal species. Remember that violations of these laws can result in severe penalties.

Feedback

I hope you found this article informative and helpful. I'm eager to improve the content and make it even more valuable for you. If you have any feedback or suggestions, I would love to hear from you.

Do you have any tips or hidden gems that you think should be added to the list? Are there any areas that you feel could use more explanation or clarification?

Your input is greatly appreciated and will help us to continue providing high-quality content that meets your needs and interests. Please feel free to share your thoughts.