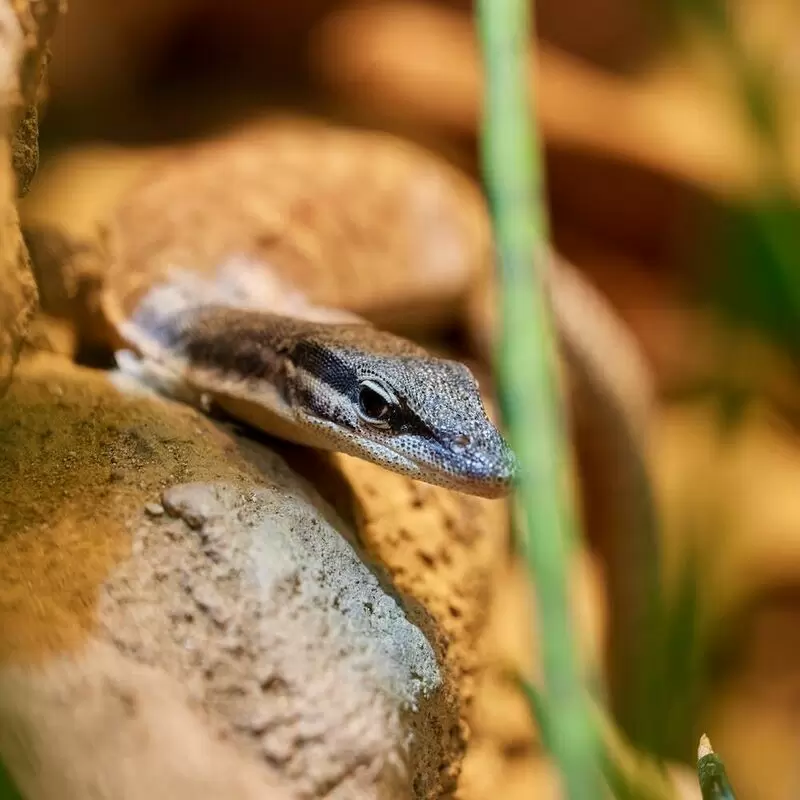 1. The Big Hole

The Big Hole, Kimberley's main attraction, promises an extraordinary, historic sojourn. Descend into the depths of this gaping man-made wonder and marvel at the testament to the heyday of diamond mining. Experience authentic mining where diamonds were once found in abundance. Just a stone's throw away is the Kimberley Mine Museum, a recreated mining town that will take you back in time and enhance your visit to the Big Hole.

An insider tip: Visit the Big Hole in the early morning, because at sunrise the light effects at the Big Hole are spectacular!

The Big Hole
S Circular Rd, Kimberley

Monday - Friday: 9:00 AM – 4:00 PM
Saturday - Sunday: 9:00 AM – 3:00 PM
2. The Big Hole Museum
Discover the glorious past of diamond mining at The Big Hole Museum in Kimberley! Be captivated by the exhibits, tour the fascinating Big Hole and marvel at the Eureka, the first diamond discovered. Fascinatingly, this picturesque man-made wonder is visible from space. End your visit on a high by exploring the reconstructed historic town nearby. Just a stone's throw away is the Kimberley Mine Museum, another gem to satisfy your historical curiosity!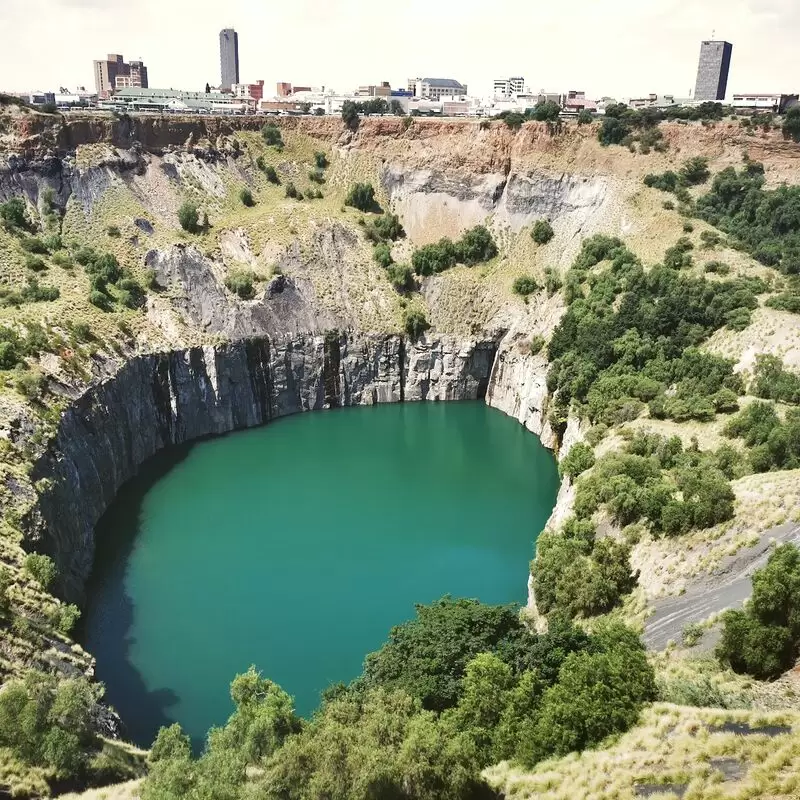 The Big Hole Museum
161, Tucker St, West End, Kimberley
Monday - Sunday: 8:00 AM – 5:00 PM
3. Giftly Surprize Gift And Decor Shop
For curious shoppers with a penchant for unique items, Giftly Surprize Gift And Decor Shop in Kimberley is a must-visit. With a variety of handmade items sourced directly from local artists, every find is a true treasure. Located in the heart of the city, it offers the perfect opportunity to pick up eclectic souvenirs or exquisite decorative items. Just a few meters away is the Diamond Pavilion Mall, an ideal destination for foodies and shopaholics alike.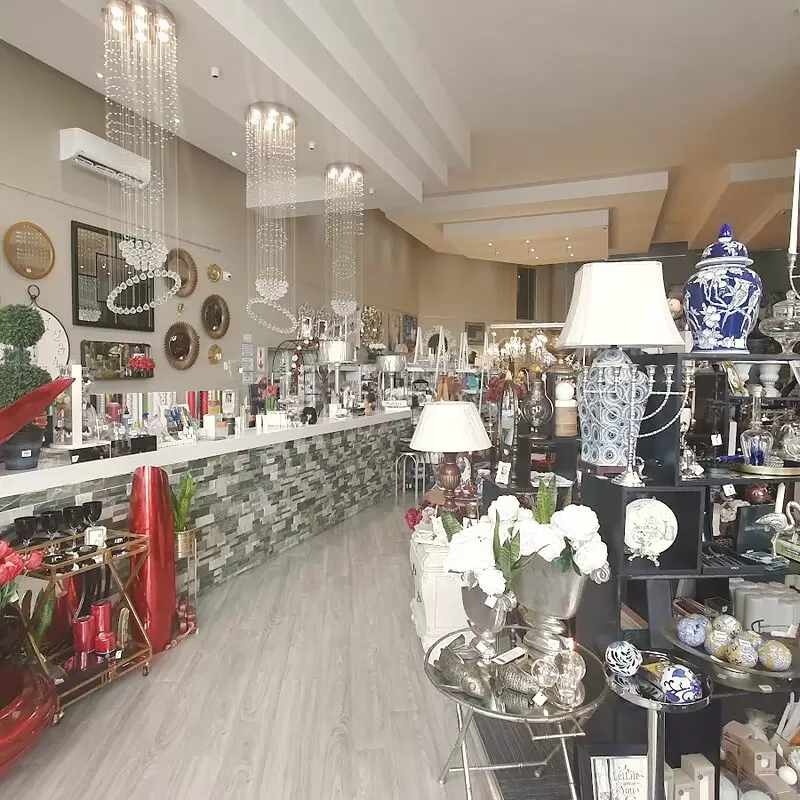 Giftly Surprize Gift And Decor Shop
70 Mac Dougall St, Royldene, Kimberley
Monday - Friday: 8:00 AM – 5:00 PM
Saturday: 8:30 AM – 1:00 PM
Sunday: Closed
4. Felidae Centre A Safe Place For Cats
The "Felidae Centre: A Safe Place for Cats" in Kimberley is a unique sanctuary for animal lovers and cat lovers. Here you can see rescued cheetahs, caracals, servals and other wild cats up close. The center offers informative tours and is a real treat for photographers to snap majestic cat photos. While you're here, you can also visit the nearby Spitskop Nature Reserve to see more wildlife and enjoy a peaceful picnic surrounded by nature. It's a hidden gem!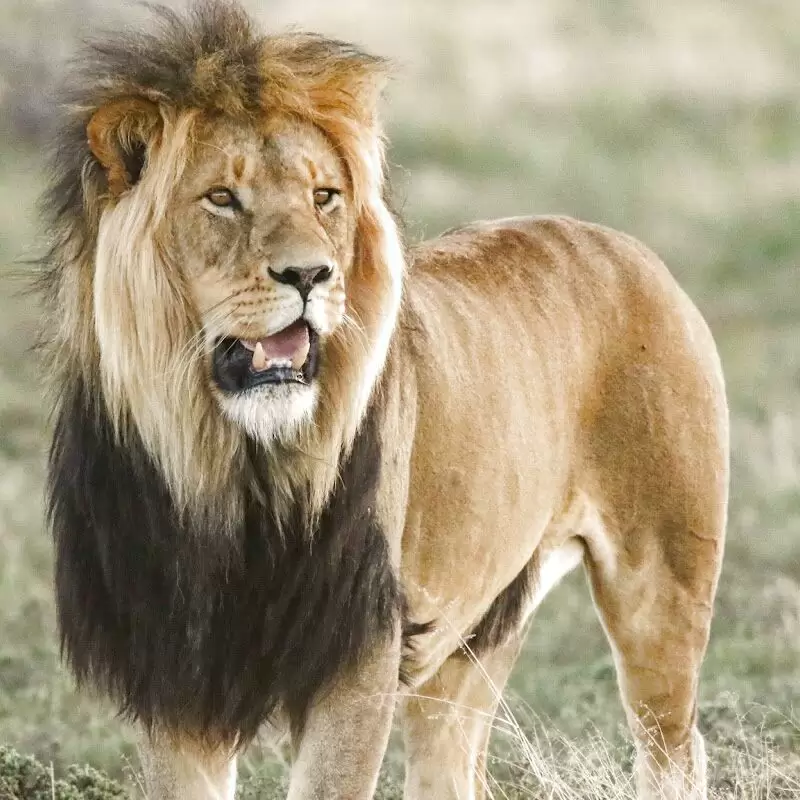 Felidae Centre A Safe Place For Cats
30 km from Kimberley, N8, Kimberley
Monday - Sunday: Closed
Saturday: 10:30 – 11:00 AM
5. McGregor Museum

The McGregor Museum is a must-see in Kimberley and offers you a glimpse into the rich history and culture of South Africa. Stroll through the fascinating exhibits that showcase the history of diamond mining in Kimberley, San heritage, and even local wildlife. The museum was built in 1897 and is an artifact itself!

Insider tip: Don't miss the gorgeous botanical garden. After a visit, The Big Hole, an impressive open pit and underground diamond mine, awaits you just a few miles away!
6. Flamingo Casino
The Flamingo Casino in Kimberley offers more than just gambling. Surrounded by lushly landscaped gardens, it is a nature lover's delight. The casino offers a lively mix of gaming, entertainment and culinary experiences. Take a break between bets at Harvest Charcoal Grill or Bar 129, and don't forget there are discounted rates on Wednesday nights. Nearby, be sure to visit the famous Big Hole - a mining site with a fascinating history, just a short drive away.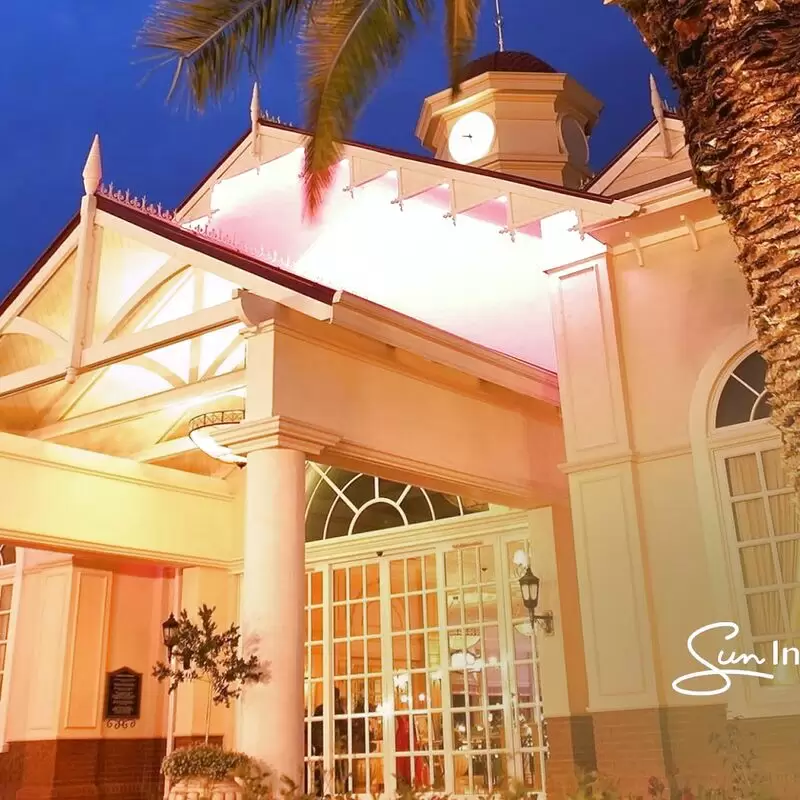 7. Magersfontein Slagveld Museum
When you visit the Magersfontein Slagveld Museum, you will be transported back in time, right to the decisive Second Boer War. Experience the carefully preserved battlefields, shameful monuments and comprehensive exhibitions documenting this epochal event. Stories of heroism are told on the walls - a must-see for history buffs. Don't miss the enlightening film screening, a rousing affair. Just a few miles away, another historical treasure awaits you at the famous Kimberley Mine Museum. In season, bright wildflowers bloom along the roadsides - a lesser-known attraction.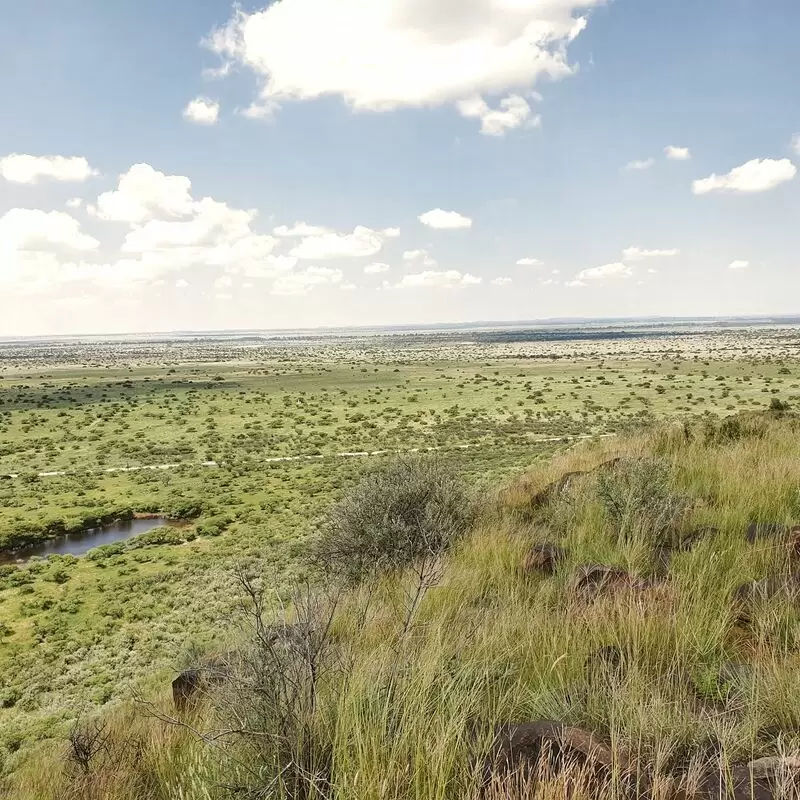 Magersfontein Slagveld Museum
20444 Twaku St, Bunn, Kimberley
Monday - Sunday: 8:00 AM – 4:00 PM
8. Halfway House Hotel Kimberley
Experience the genuine charm of Kimberley at the Halfway House Hotel, Kimberley's oldest, most enchanted pub. Relive the days of the diamond rush with historic artifacts adorning the walls. Soak up the nostalgia, sample authentic South African cuisine, enjoy a cold drink and listen to local stories in the legendary old bar. Just a block away, explore the Big Hole, the largest hand-dug excavation site. A truly enchanting glimpse into the past.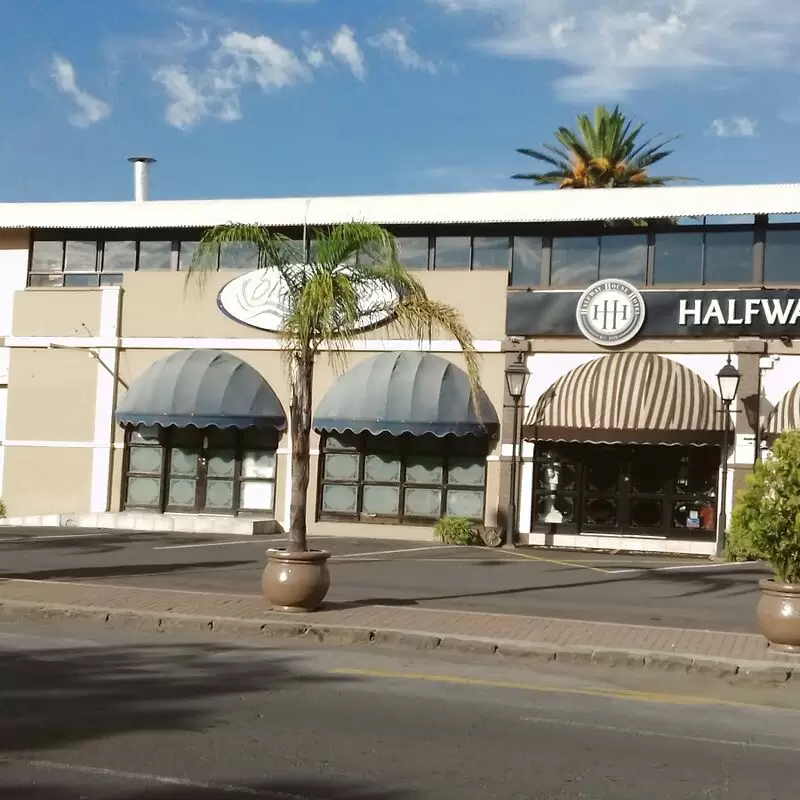 Halfway House Hotel Kimberley
229 Du Toitspan Rd, Belgravia, Kimberley
Monday - Sunday: Open 24 hours
9. William Humphreys Art Gallery.
Experience a cultural oasis at the renowned William Humphreys Art Gallery! A magical journey through European masters, African art and ritual artifacts not to be missed. Did you know that it is one of the most prestigious galleries in the country? It is located in the charming Oppenheimer Gardens, another important site in Kimberley. Don't miss the whimsical Salvador Dali sculpture at the entrance. And don't forget: admission is free on Tuesdays!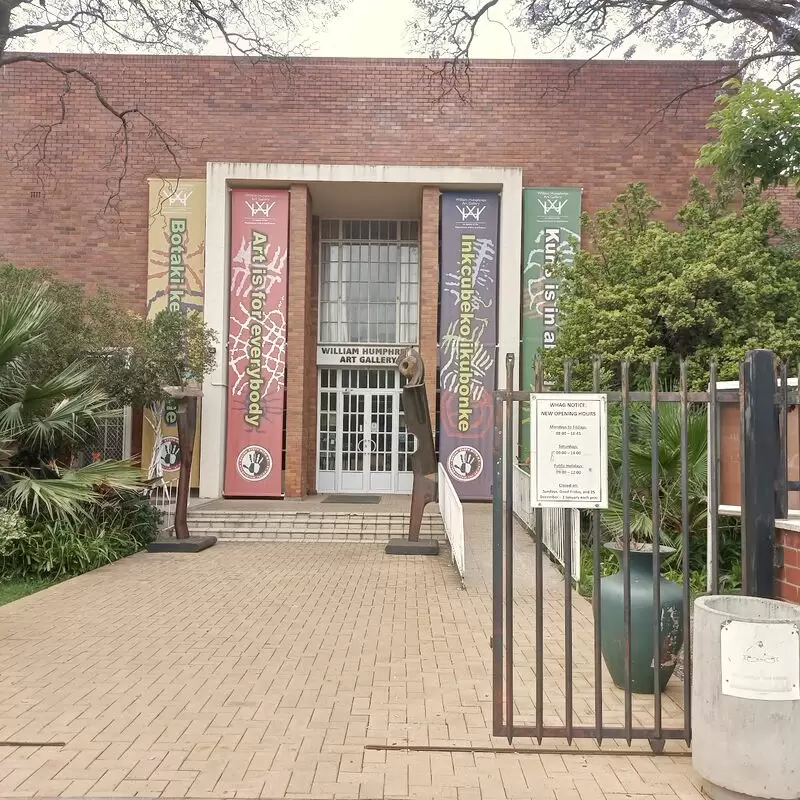 William Humphreys Art Gallery.
1 Cullinan Cres, Civic Centre, Kimberley
10. Windhoek Draught Park
Visit the Windhoek Draught Park in Kimberley, a must for beer lovers! Experience the meticulous process of brewing, where barley and hops come together to brew a full-bodied, velvety beer. Don't miss the insider tour, where you'll learn the secret ingredients that make Windhoek Draught so uniquely refreshing. When you're done, visit the nearby Kimberley Big Hole, a former diamond mine that now houses a fascinating museum and offers insights into the region's glittering history. Make your travel diaries interesting with Kimberley's extraordinary blend of tradition and modernity.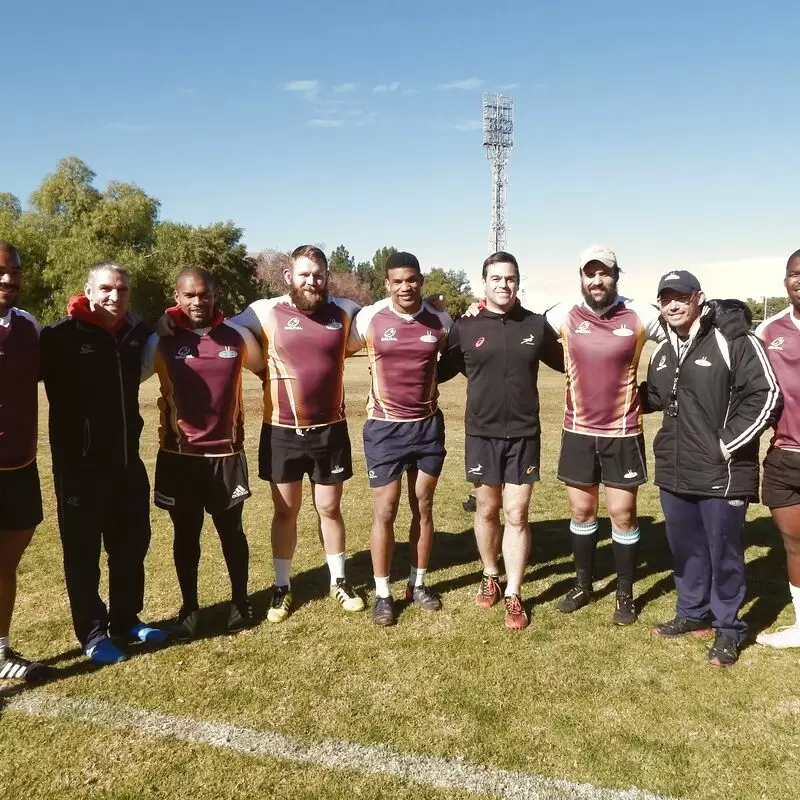 Windhoek Draught Park
20 Jacobus Smit Ave, New Park, Kimberley
Monday - Thursday: 8:00 AM – 4:30 PM
Friday: 8:00 AM – 1:30 PM
Saturday - Sunday: Closed
11. New Rush Guesthouse
Offering a unique blend of history and modern comfort, New Rush Guesthouse is the perfect accommodation for a visit to Kimberley. Located in the heart of the diamond town, it reflects the region's rich past. Known for its friendly staff and delicious breakfasts, it's more than just a guesthouse - it's an experience. Nearby, you can explore The Big Hole and the Kimberley Mine Museum, which are within walking distance and offer a glimpse into the diamond mining era in South Africa.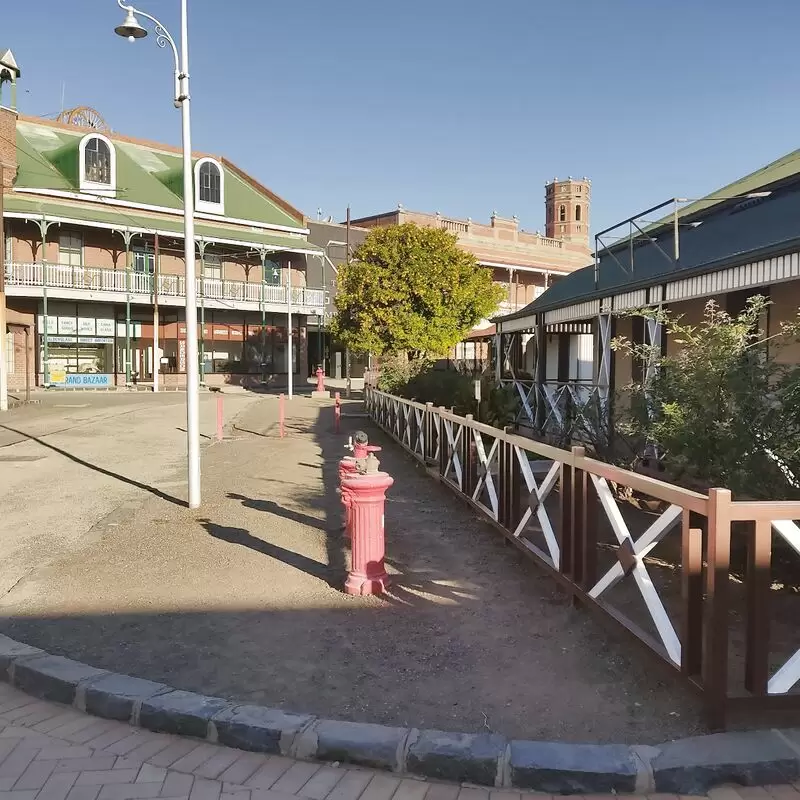 New Rush Guesthouse
Big Hole Complex, 5a Tucker St, West End, Kimberley
Monday - Sunday: 8:00 AM – 6:00 PM
12. Mattanu Private Game Reserve
Unleash your wild spirit at Mattanu Private Game Reserve! Home to 36 species of animals, including the majestic kudu and the rare sable antelope, this sprawling 4900-hectare reserve promises unparalleled wildlife experiences. Witness awe-inspiring wildlife encounters from your private lodge, embark on exciting helicopter safaris, or simply relax under the African sky with night braais. Just 40 minutes away, pay homage to Africa's mining heritage at Kimberley's Big Hole. Create memories here that are as enduring as the diamonds for which this town is famous.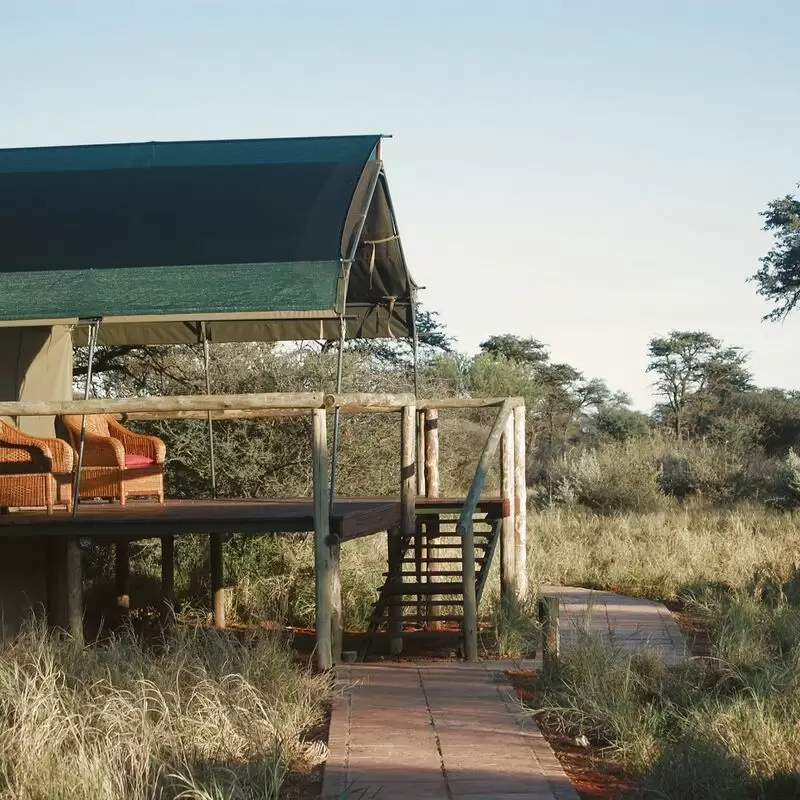 Mattanu Private Game Reserve
Kimberley
Monday - Sunday: 8:00 AM – 5:00 PM
13. Kimberley Golf Club
Kimberley Golf Club is a destination for golf enthusiasts and history buffs alike. In operation since 1890, the club is a melting pot of local culture, and a round here promises more than just sport. Visit the "Halfway House," known for its ghostly apparitions! Located near the famous Big Hole, it offers panoramic views while you perfect your swing. A true experience not to be missed in Kimberley.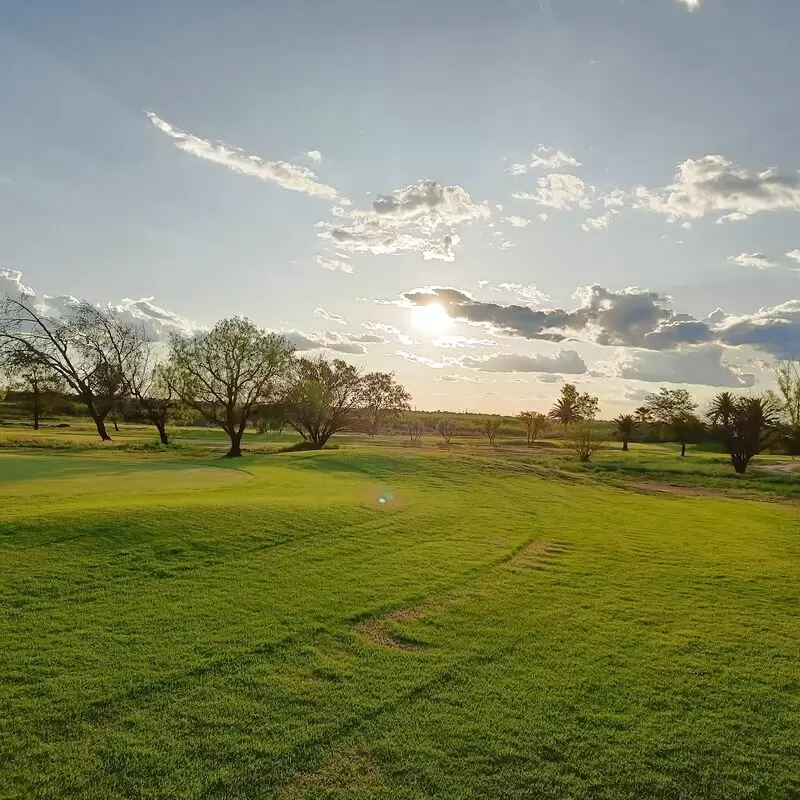 Kimberley Golf Club
N12, Kimberley, 8300
Monday: Closed
Tuesday - Sunday: 7:00 AM – 8:00 PM
Saturday: 7:00 AM – 9:00 PM
14. Wildebeest Kuil Rock Art Centre
Discover the rich tapestry of South African heritage at the Wildebeest Kuil Rock Art Centre. Here you can marvel at over 400 rock engravings that are over 1000 years old and record the deep spiritual experiences of the ancient /Xam and KhoiSan peoples. The huge petroglyph gallery that unfolds under an endless blue sky is manageable and very meaningful. Those who wish to immerse themselves in the past will find an incomparable impression here. Just a stone's throw away is the Sol Plaatje Museum, where the first Secretary General of the African National Congress lived, further enriching your historical journey.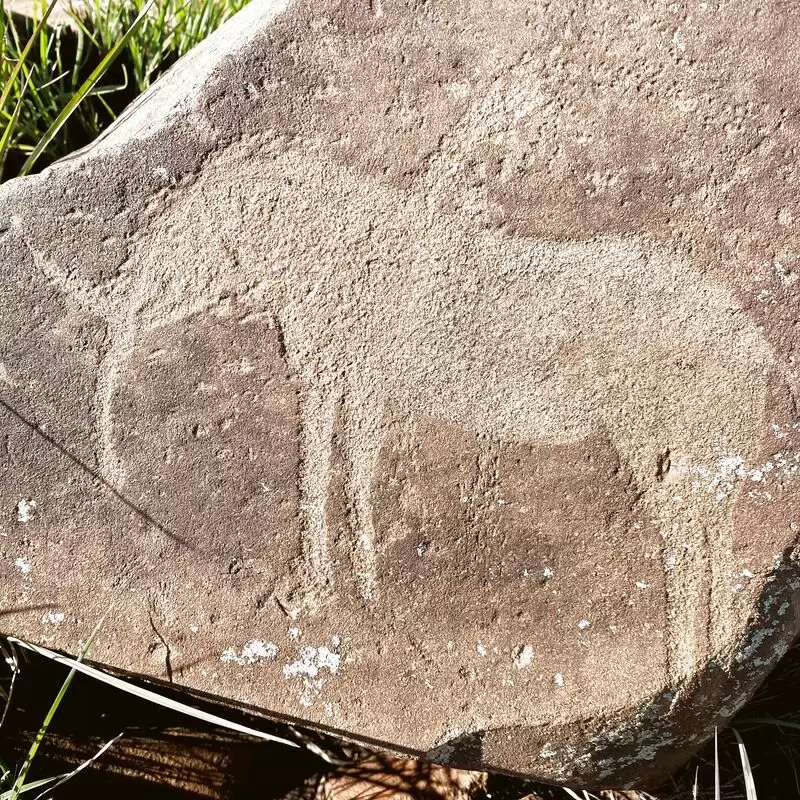 Wildebeest Kuil Rock Art Centre
R31 16 km from, Kimberley
Monday - Friday: 9:00 AM – 4:00 PM
Saturday - Sunday: Closed
15. Oppenheimer Gardens
Experience tranquility amidst the urban hustle and bustle at Kimberley's Oppenheimer Gardens, a green oasis filled with fascinating sculptures and history. Once the private garden of Sir Earnest Oppenheimer, it's a tranquil retreat where locals picnic in the shade of bunya-bunya trees. If you stay a little longer, you can watch colorful birds and a pleasant dusk. Not far away, you can discover Kimberley's turbulent past at the Kimberley Mine Museum and visit the exciting Big Hole - just a stone's throw away!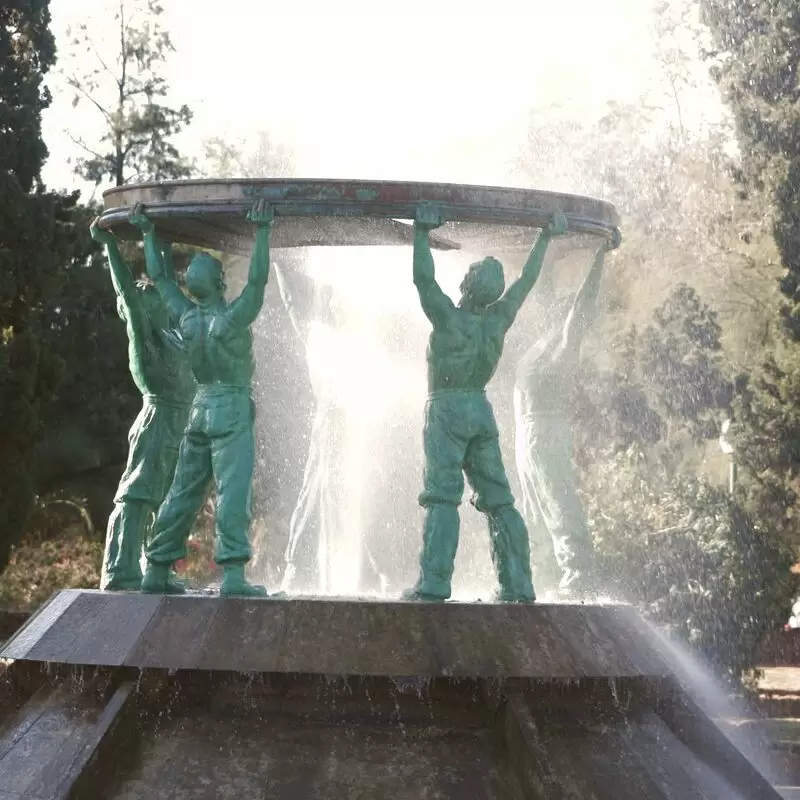 Oppenheimer Gardens
Jan Smuts Blvd, Civic Centre, Kimberley
Monday - Sunday: Open 24 hours
16. Cecil John Rhodes Guest House
The Cecil John Rhodes Guest House in Kimberley is a treat for history buffs, offering an intoxicating blend of opulence, history and heritage. It is located in a Victorian mansion, the former residence of famed British businessman and politician Cecil John Rhodes. The meticulously restored interiors exude timeless charm, and the historic Kimberley Mine Museum and glittering Big Hole are within walking distance, attracting tourists for myriad reasons. The homemade breakfast is a must try!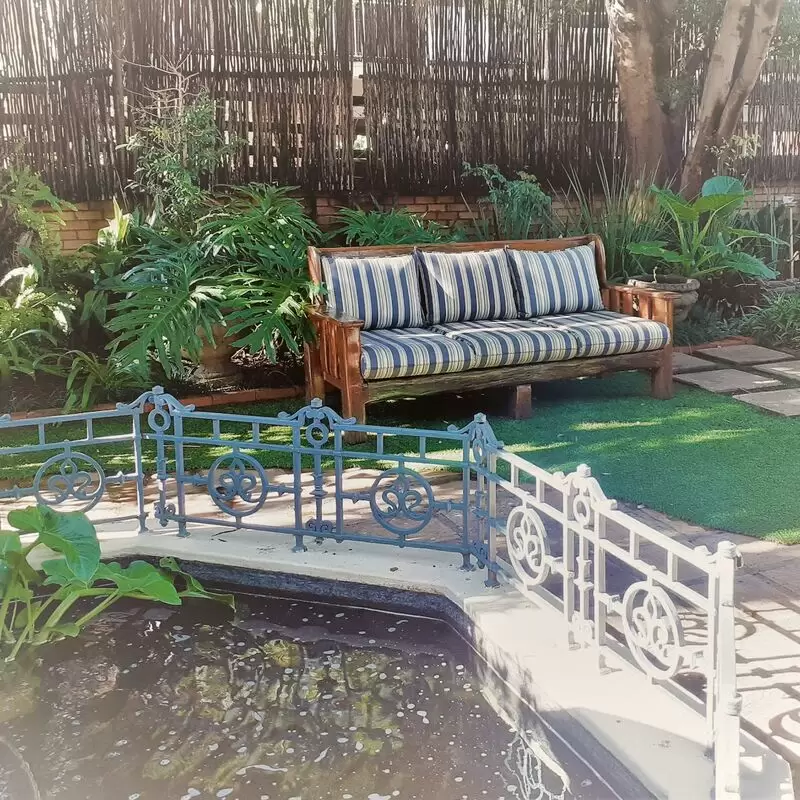 Cecil John Rhodes Guest House
138 Du Toitspan Rd, Belgravia, Kimberley
Monday - Sunday: 7:00 AM – 7:00 PM
17. Queens Park
Experience the tranquility of Queens Park in Kimberley, an intimate oasis in the midst of this bustling city. Admire exotic plants and ancient trees, soak up the warm South African sun and watch native birds flit among the branches. The park is a well-kept secret among locals and offers a relaxing break from the hustle and bustle of the diamond industry. Just a short walk away is the famous McGregor Museum, where Kimberley's rich history is presented in a fascinating exhibition.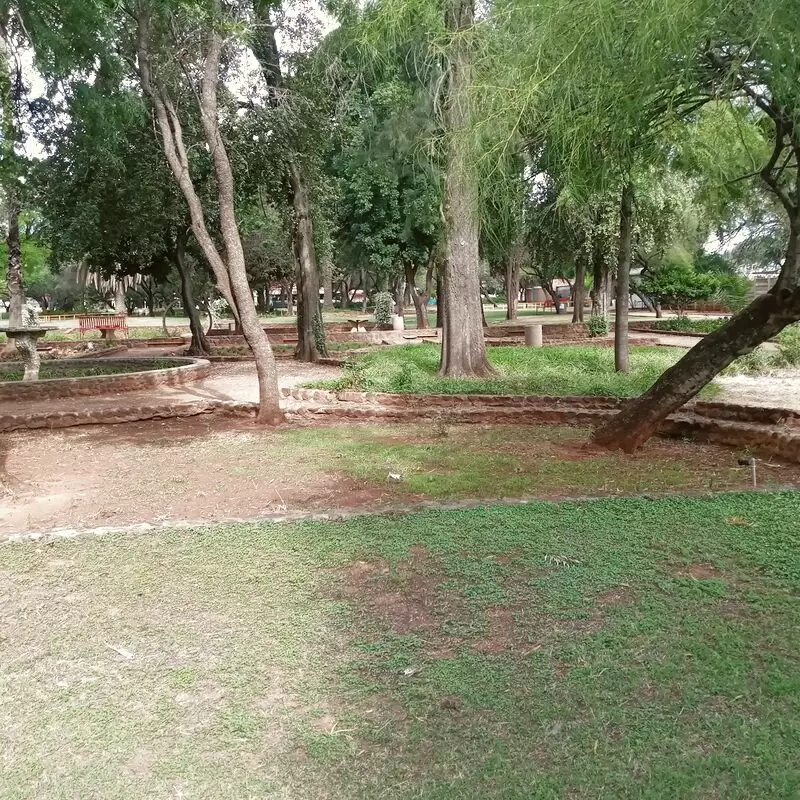 Queens Park
Park Rd, Belgravia, Kimberley
18. Honoured Dead Memorial
The Honored Dead Memorial is not only a statue, but also a poignant history lesson. Designed by Sir Herbert Baker, the memorial pays tribute to those who lost their lives defending Kimberley during the 1899-1900 Siege of the Boer War. The remarkable architectural design and inscriptions penned by Rudyard Kipling are moving. Don't miss the opportunity to walk along the tranquil Kamfers Dam, one of the most important flamingo breeding grounds in South Africa, located just north of Kamfers Dam.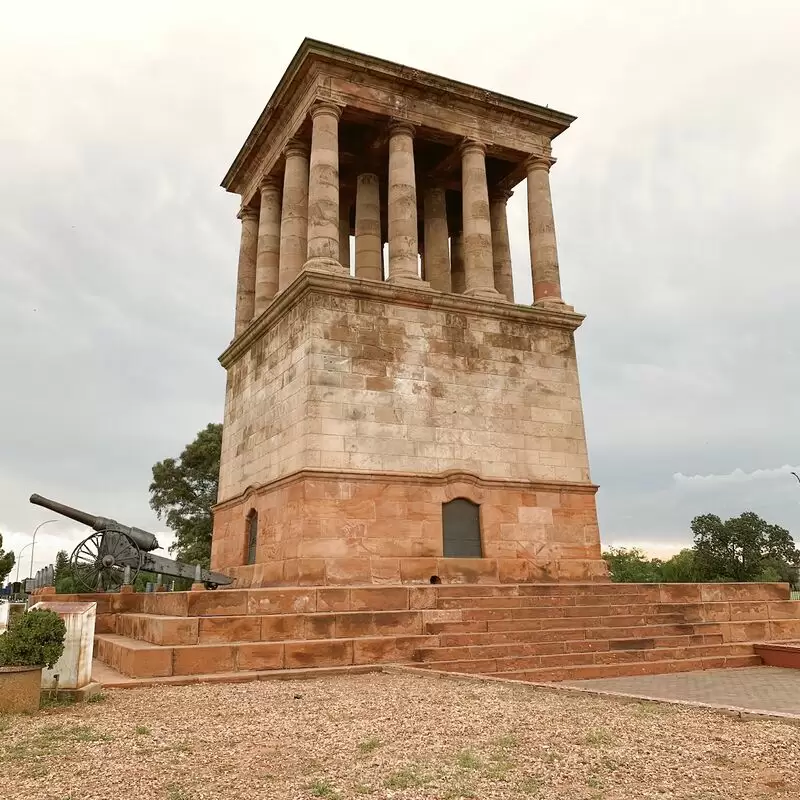 Honoured Dead Memorial
Memorial Road Area, Kimberley
Monday - Sunday: Open 24 hours
19. Biki Plek
A haven for culinary enthusiasts visiting Kimberley, "Biki Plek" provides an intimate setting to enjoy home-cooked local delicacies. It is emblematic of the multicultural heritage reflected in every bite, fostering an appreciation for authentic South African cuisine in an enchanting botanical setting. This hidden gem also hosts unique cooking classes where visitors can learn about their beloved recipes. Nearby is the Duggan-Cronin Gallery, which features stunning ethnographic photographs of local communities. The combination of gastronomy and culture makes "Biki Plek" a must-see.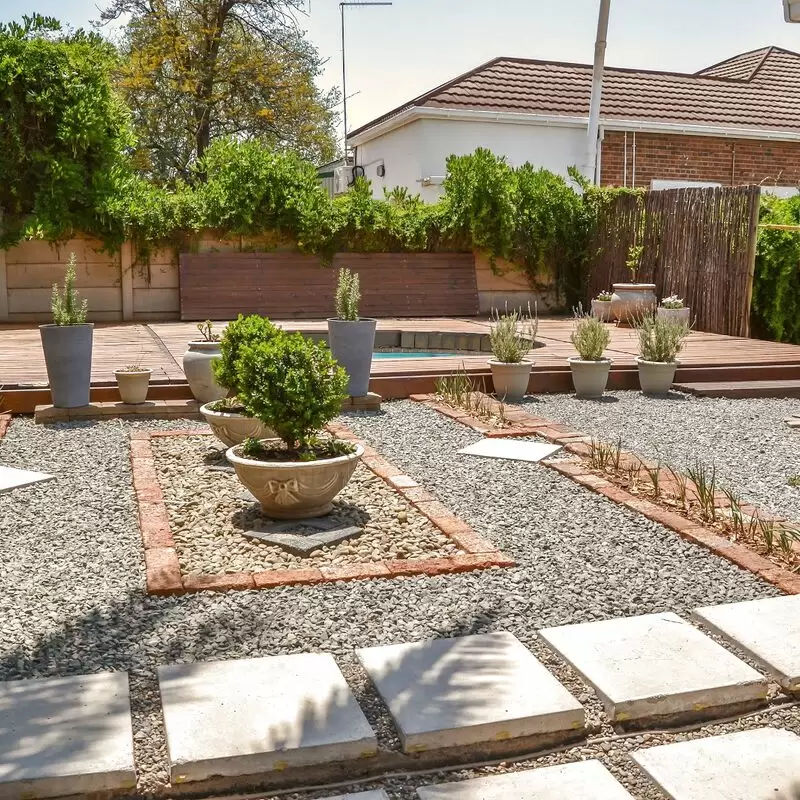 Biki Plek
3 Solomon St, Klisser, Kimberley
20. The Backyard Adventure Centre Kimberley
At the Backyard Adventure Centre in Kimberley, the adrenaline rush is second to none. With extraordinary activities like rock climbing, abseiling and ziplining, there's an outdoor adventure for everyone. Experience the thrill of wall climbing or feel the wind rushing by on a zipline adventure. Enjoy the camaraderie of evening campfires, a favorite among locals. Just a short drive away is the Kimberley Mine Museum, a journey into the history of the diamond rush in the city. Your adventure doesn't end in the backyard!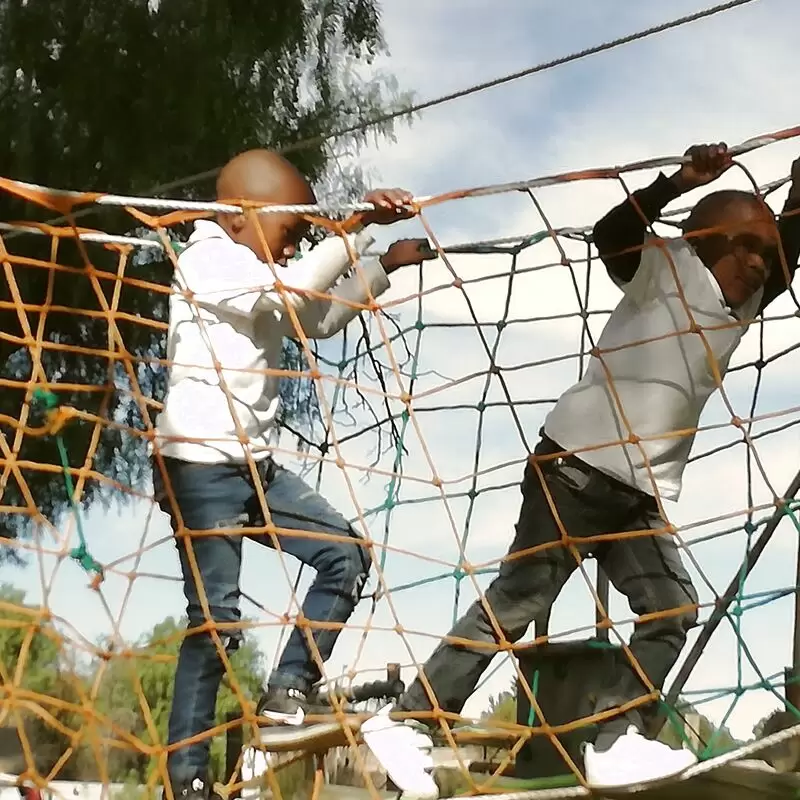 The Backyard Adventure Centre Kimberley
11 Moore Rd, Verwoerdpark, Kimberley
Monday - Friday: 8:00 AM – 4:30 PM
Saturday - Sunday: Closed
21. CRC Kimberley

Make your way through the beautiful city of Kimberley and discover CRC Kimberley, a vibrant church known for its warm community and energetic worship services. Enjoy the acoustics as gospel songs ring out, and engage in conversation with locals over a cup of tea after the service.

Insider tip: Don't miss the annual Thanksgiving Sunday, when a number of exciting activities take place. Relax at nearby Kamfers Dam, a tranquil bird sanctuary where you can spot flamboyant flamingos.

CRC Kimberley
40 Boshof Rd, Ernestville, Kimberley

Monday: 9:00 AM – 4:30 PM
Tuesday - Thursday: 8:00 AM – 4:30 PM
Friday: 8:00 AM – 2:00 PM
Saturday: Closed
Sunday: 8:30 – 10:00 AM, 10:30 AM – 12:00 PM, 6:00 – 8:00 PM
22. Kimberley parkrun
Visit Kimberley parkrun if you're a fitness enthusiast looking to explore the city and stay active. The 5K run starts at the Kimberley Club and follows a scenic route through historic landmarks. It takes place every Saturday and attracts locals and tourists alike. Don't forget to enjoy the beautiful views of the local diamond mines! After the run, visit the nearby McGregor Museum or the Kimberley Mine Museum to delve deeper into the city's rich history.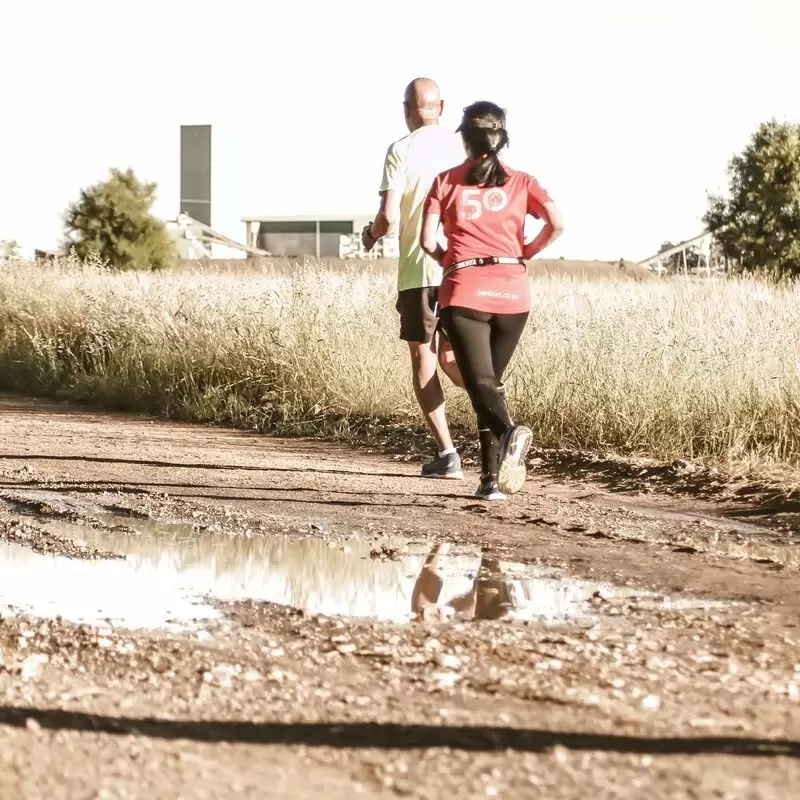 Kimberley parkrun
Kimberley
Monday - Sunday: Closed
Saturday: 7:00 AM – 8:00 PM
23. Africana Library
Visit the "Africana Library" in Kimberley and immerse yourself in the heart of South African history. This carefully curated library houses priceless antiquities, including 14,000 books, manuscripts and special collections, some dating back to the 18th century. Go back as far as the nineteenth century. On every shelf, you'll find compelling stories about South African history, culture and literature. And the icing on the cake? Just around the corner is "The Big Hole," a colossal pit excavated during the diamond rush that offers a rare glimpse into mining history. You don't want to miss it!
Africana Library
65 Du Toitspan Rd, Kimberley
Monday - Friday: 8:00 AM – 4:00 PM
Saturday - Sunday: Closed
Best Time to Visit Kimberley
The best time to visit Kimberley, South Africa, is during the dry winter months from May to August. The weather is pleasantly cool, making it ideal for outdoor activities and wildlife viewing. Avoid the rainy season from October to April if you want optimal weather conditions.
Annual Weather in Kimberley
Kimberley 3-Day Forecast
Wed, 27 September
Night
47 °F
8 °C
0%
Morning
43 °F
6 °C
0%
Afternoon
64 °F
18 °C
0%
Evening
68 °F
20 °C
0%
Thu, 28 September
Night
55 °F
13 °C
0%
Morning
49 °F
9 °C
0%
Afternoon
70 °F
21 °C
0%
Evening
72 °F
22 °C
0%
Fri, 29 September
Night
62 °F
17 °C
0%
Morning
60 °F
16 °C
0%
Afternoon
82 °F
28 °C
0%
Evening
81 °F
27 °C
0%
Questions & Answers

What languages are spoken in Kimberley?

Kimberley, South Africa, is a linguistically diverse city with a variety of languages spoken by its residents. The most commonly spoken language is Afrikaans, followed by Tswana, a language of the Bantu group. English is also widely spoken, especially in business and tourism. In addition, a small percentage of the population speaks Sotho and Xhosa, reflecting South Africa's rich cultural and linguistic landscape.

How to get around in Kimberley?

There are several ways to get around in Kimberley, South Africa. You can rent a car to explore the city on your own, or switch to the numerous minibus cabs that are a popular local mode of transportation. For shorter distances, bicycles are also a popular mode of transportation. For a historic experience, take a ride on the Kimberley streetcar, which will delight you. Be sure to take a walk through The Big Hole or the city's museums to appreciate the historical heritage.

Is Kimberley a safe travel destination?

Kimberley, South Africa, is generally a safe environment for travelers, offering a rich mix of culture, history and natural beauty. As with many urban areas, there are areas of increased crime, but by following standard travel safety precautions, such as avoiding deserted places late at night or avoiding an ostentatious display of wealth, visitors should be able to enjoy a trouble-free trip. As always, it is important for travelers to be aware of the current situation and local customs.

Does Kimberley have an airport?

Yes, Kimberley has an airport, officially known as Kimberley Airport. This airport serves the city of Kimberley and the surrounding areas. It is equipped to handle passenger and cargo flights. Its proximity to the city center makes it very convenient for travelers. The airport offers a number of amenities for passengers, including car rentals, dining facilities, and numerous flights to different parts of the country. It is an ideal base for exploring the attractions in and around Kimberley.

Can I exchange my currency there?

Of course, you can exchange your currency in Kimberley, South Africa. There are a number of banks and bureaux de change in the city where you can safely exchange your foreign currency for South African Rand. It is recommended that you check the exchange rates before making your transaction. Also, most hotels, restaurants and stores accept credit cards and some even accept foreign currency, but it is always handy to have some local currency with you.

How is the food in Kimberley?

The culinary scene in Kimberley, South Africa, offers a variety of flavors and reflects the vibrant South African food culture. Traditional dishes such as boerewors, a type of sausage, and bobotie, a unique meatloaf, are popular. In addition, African, Indian and European influences are notable in the cuisine. Fresh local produce forms the basis of most dishes. Braai, similar to barbecue, is a communal meal not to be missed. Expect a range of flavors, from spicy to sweet, reflecting Kimberley's diverse food culture.

Are there any unique local traditions?

Kimberley, South Africa, is best known for its rich history of diamond mining. The opulence of the mining era lives on today through the tradition of diamond diving. This unique custom involves diving into the waters of the Vaal and Orange Rivers to search for "unmined" diamonds. Another celebrated tradition is storytelling, where local folklore about mining legends and indigenous tribes is passed down through generations. These tales offer a fascinating insight into the cultural fabric of the region.

Is tap water safe to drink in Kimberley?

Yes, tap water in Kimberley, South Africa, is generally considered safe for drinking under local municipal and public health standards. It serves as the main source of drinking water for residents. However, the water can taste different due to the various minerals it contains. Those who are not used to it, such as tourists, should prefer to drink bottled water as a precaution. Always pay attention to the latest local reports and recommendations.

What is the tipping etiquette in Kimberley?

In Kimberley, South Africa, tipping is generally expected and appreciated. It is customary to tip 10-15% of the total bill in restaurants. For cab drivers, it is customary to round up to the nearest rand. Baggage handlers in hotels and at the airport usually receive about 10-20 rand per piece of luggage. However, tips are not mandatory and should reflect the quality of service received. Be sure to always keep small amounts on hand for tips.

Are credit cards widely accepted in Kimberley?

Yes, credit cards are widely accepted in Kimberley, South Africa. You can use them in most hotels, restaurants and stores. Credit cards are also generally available in smaller towns. However, it is advisable to carry some cash to use at small markets or in rural areas where credit cards may not be available. Also remember to inform your bank before traveling to keep your card active abroad.

How should I dress when visiting Kimberley?

Wear light, loose-fitting clothing when visiting Kimberley, South Africa, due to the warm temperatures. Cotton fabrics or breathable fabrics are best for staying cool. Remember to pack a hat, sunglasses and sunscreen to protect yourself from the strong sun. It can get chilly in the evening, so you may need a light sweater or jacket. Also, bring comfortable walking shoes if you plan to explore the area on foot.

How is the nightlife in Kimberley?

Although Kimberley is known for its rich history and adventure tourism, it also offers a lively nightlife. There are a number of bars, pubs and nightclubs where you can listen to local music, dance and have a drink. The city's nightlife also offers casinos for those who want to experience an exciting game. Restaurants serve a variety of dishes that are perfect for a late night meal. So, the nightlife in Kimberley has a lot to offer for locals and tourists alike.

Is there a dress code for restaurants/bars in Kimberley?

In Kimberley, South Africa, there is no specific dress code for restaurants and bars. However, casual attire is generally accepted. Diners generally dress comfortably yet appropriately smart, especially in upscale establishments. Jeans and a nice top or casual dress are perfectly acceptable for women. Men usually wear jeans or khakis, with a crisp shirt or polo shirt. Always remember to dress appropriately for the weather as well.

Are there public wifi hotspots available in Kimberley?

Yes, Kimberley offers public wifi hotspots for tourists and locals. These include popular public places, some cafes and restaurants. Various accommodations such as hotels and guesthouses also offer free internet to their guests. However, it is advisable to consider security factors and protect personal data when using public networks. The general connectivity and speed may vary, so you should check the connection quality.

How to access medical help in Kimberley if needed?

Medical help is readily available in Kimberley, South Africa. The city has several medical facilities such as the Kimberley Hospital Complex and MediClinic Kimberley. In case of emergencies, dial the national emergency number 112 for immediate assistance. It is advisable to purchase travel insurance that covers medical expenses. Many doctors and hospitals prefer advance payment, so you should take this into account when planning your trip. There are pharmacies throughout the city where you can get basic medical supplies and advice. Stay safe and enjoy your stay!

Can I make international calls from Kimberley?

Yes, you can of course make international calls from Kimberley, South Africa. You can use local telecommunication services such as Vodacom, MTN or Telkom. Keep in mind that charges will apply depending on the country you are calling. You can also use online services such as Skype or WhatsApp, for which you will need a stable internet connection. Pay attention to time zones to make sure you call at a convenient time.

Is Kimberley a kid-friendly destination?

Kimberley in South Africa is a kid-friendly destination. It offers a range of activities and attractions that are perfect for children of all ages. Highlights include the Big Hole, a former diamond mine that fascinates children with its history and size, and the McGregor Museum, which exhibits natural and cultural history. For animal lovers, Mokala National Park offers the opportunity to see a variety of wildlife. Kimberley is truly an educational and fun area for a family vacation.

Can I use public transportation in Kimberley?

Kimberley offers a range of public transportation options for residents and visitors. Reliable public buses run throughout the city and are a cost-effective way to explore Kimberley. There are also the widely available minibus cabs, which offer a location-based and versatile travel experience. Rental cars and metered cabs are also readily available. However, it is advisable to always watch your belongings when using public transportation.

Are there any specific local laws tourists should know about?

Although South Africa generally welcomes tourists, it is important to respect the country's laws and culture. Drugs are illegal, and violations can result in severe penalties. Smoking in public is also restricted. Please remember that drinking in public and drunk driving are punishable by law. In addition, fines in South Africa are in the form of photographs, so be sure to follow the Highway Code. Always carry identification as the authorities may ask for it at any time.

How to handle emergencies in Kimberley?

In case of emergencies in Kimberley, South Africa, dial the nationwide emergency number 10111 from any phone to get immediate police assistance. For medical emergencies, dial 10177, which will connect you with emergency medical services. Depending on the urgency of your situation, you can also go to Kimberley Provincial Hospital or local police departments. Be prepared by purchasing travel insurance and providing contact information for your country's embassy or consulate in South Africa.

Are there vegetarian-friendly restaurants in Kimberley?

Yes, Kimberley offers some great options for vegetarians. Popular with locals, the Turkish Delight restaurant offers a great selection of meat-free dishes, while Cafe De La Plage is another eatery that offers several vegetarian-friendly dishes. For those looking for more variety, Panarotti's Kimberley in the North Cape Mall offers a good selection of vegetarian pizzas and pastas. These eateries provide a satisfying meal for vegetarians visiting Kimberley.

What is the average cost of a meal in Kimberley?

In Kimberley, South Africa, the cost of a meal can vary depending on the type of restaurant you choose. On average, a meal at a budget restaurant will cost around R100 - R150. If you choose a mid-range restaurant, a three-course meal for two can cost between R300 and R600. For fast food lovers, a combined meal at a fast food restaurant usually costs between R60 and R80. Please note that these are estimates and actual prices may vary.

How much should I budget per day in Kimberley?

On average, you should budget around R1000-1300 ($70-$90 USD) per day for your stay in Kimberley, South Africa. This estimate includes food, local transportation, lodging, and some sightseeing. However, your daily budget may go up or down depending on your individual travel style, whether you prefer luxury or budget.

Can I rent a car in Kimberley with my license?

Sure, as a visitor to Kimberley, South Africa, you can rent a car if you have a valid driver's license. The condition is that your driver's license is issued in English and accompanied by an international driver's license if not issued in South Africa. Make sure you have these documents with you at all times while driving. Some car rental agencies also require a credit card for security reasons. Remember to follow the local traffic rules to ensure safe driving.

Are local people in Kimberley friendly towards tourists?

The locals in Kimberley, South Africa, are generally warm and hospitable to tourists. They are often proud to share their rich history, especially related to mining and diamonds. Their friendly demeanor and incredible tales of their town's heritage add a unique charm to the entire travel experience. They are also happy to help tourists navigate the city. However, as everywhere, it is advisable that tourists respect local customs and traditions.

Feedback

I hope you found this article informative and helpful. I'm eager to improve the content and make it even more valuable for you. If you have any feedback or suggestions, I would love to hear from you.

Do you have any tips or hidden gems that you think should be added to the list? Are there any areas that you feel could use more explanation or clarification?

Your input is greatly appreciated and will help us to continue providing high-quality content that meets your needs and interests. Please feel free to share your thoughts.