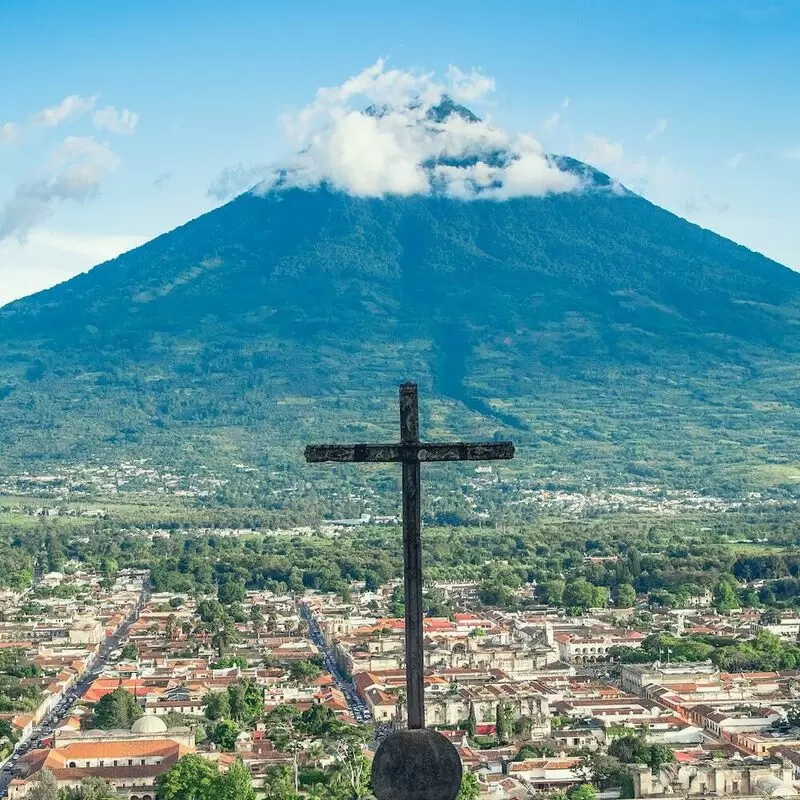 1. La Aurora Zoo
Get ready for an exciting adventure at La Aurora Zoo, a hidden gem in Guatemala City! With a diverse collection of over 200 animal species - including the majestic jaguar, curious spider monkeys, and enchanting toucans - the zoo is all about conservation and education. Stroll through the wildlife-inspired murals painted by local artists and visit the Museum of Marine Biology to learn more about the underwater world. End your trip with a stroll along nearby Avenida La Reforma, a picturesque boulevard lined with art and greenery.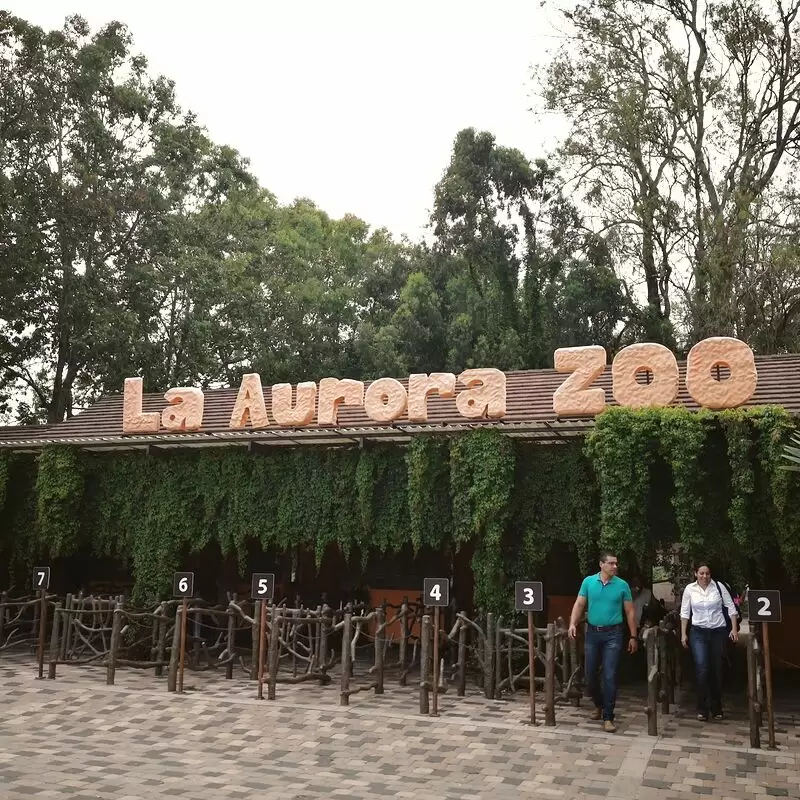 La Aurora Zoo
5ta calle Interior Finca La Aurora Z 13 Ciudad de Guatemala, Guatemala City
Monday: Closed
Tuesday - Sunday: 9:00 AM – 4:00 PM
2. Antigua Guatemala Central Park
A visit to Antigua Guatemala's Central Park is an absolute must when exploring Guatemala City! This vibrant, lively center offers a rich cultural experience with well-preserved colonial architecture surrounding the park. Interact with locals and vendors selling beautiful handicrafts, or simply relax by the iconic fountain. Be sure to check out the charming sights nearby, like the impressive San José Cathedral and the picturesque Arco de Santa Catalina, perfect for an Instagram snapshot.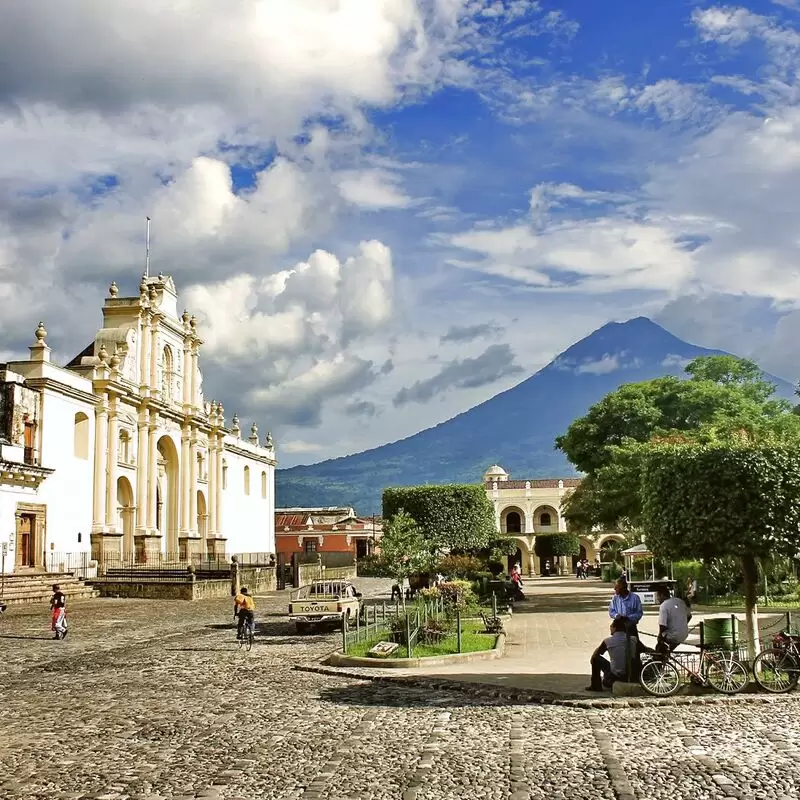 Antigua Guatemala Central Park
H748+QG4, 4 Avenida Sur, Antigua Guatemala
Monday - Sunday: Open 24 hours
3. IRTRA Mundo Petapa
IRTRA Mundo Petapa is a must-see in Guatemala City, offering an exciting mix of amusement park, lush gardens and a mini-zoo all in one place. Experience the adrenaline rush of the thrilling roller coasters and explore the beautifully landscaped green areas that invite you to picnic and relax. Don't miss the opportunity to interact with fascinating native animals, and be sure to catch a lively cultural performance! Nearby, you can also visit the La Aurora Zoo and admire the impressive relief map of Guatemala at the Relief Map Park.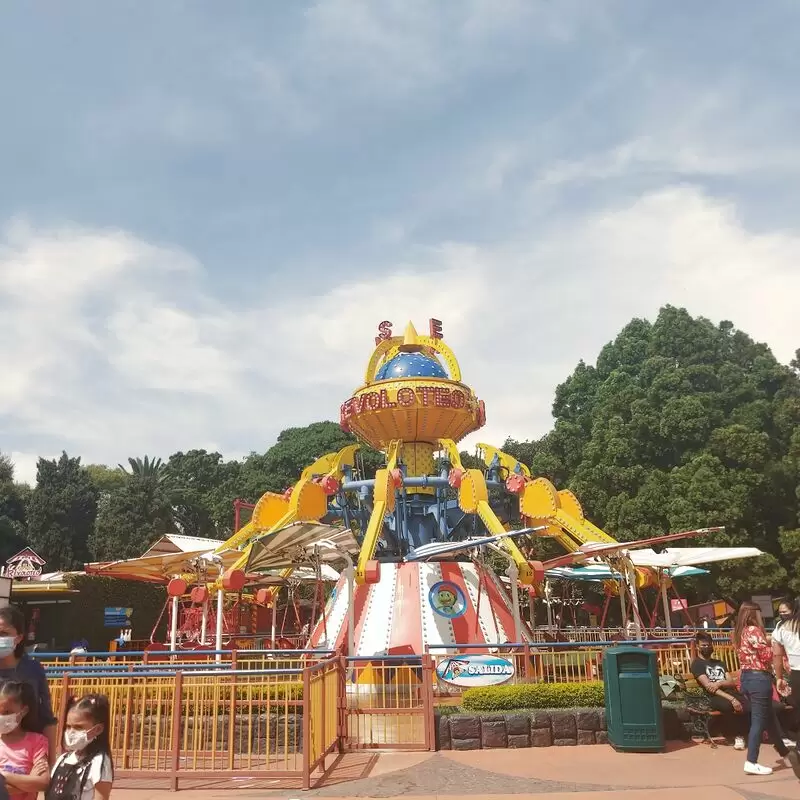 IRTRA Mundo Petapa
Av. Petapa 42-36, Guatemala City
Monday - Wednesday: Closed
Thursday - Sunday: 9:00 AM – 5:00 PM
4. Hill of the Cross

Visit the enchanting "Hill of the Cross" and enjoy a breathtaking panoramic view of Guatemala City, complemented by the green surroundings. This idyllic spot is perfect for picnics, selfies and watching mesmerizing sunsets. Feel the spiritual connection by visiting the picturesque white chapel adorned with unique Guatemalan folk art.

Insider tip: Remember to climb the steps on a Tuesday, it's good luck! Also, the nearby Museum of Archaeology and Ethnology offers fascinating insights into Guatemalan history and culture.

Hill of the Cross
H779+P7H, Antigua Guatemala

Monday - Sunday: 7:00 AM – 6:00 PM
5. Palacio Nacional de la Cultura
A visit to the Palacio Nacional de la Cultura in Guatemala City is an absolute must for any traveler! This stunningly beautiful symbol of national pride, adorned with an eclectic mix of neoclassical and colonial architecture, houses fascinating historical exhibits and spectacular art collections. Stroll through the ornate halls, be dazzled by the stained glass floors, and whisper your secrets in the magical Whispering Arch. And don't miss the picturesque Plaza de la Constitución, just a stone's throw away and perfect for a post-palacio coffee and people-watching.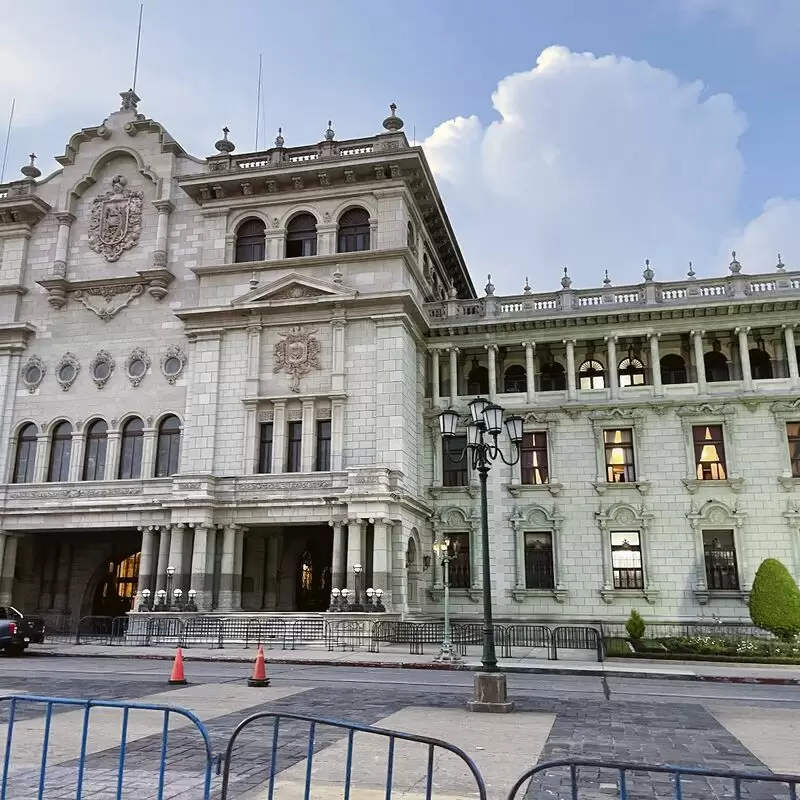 Palacio Nacional de la Cultura
JFVP+3Q2, 6A Calle, Guatemala City
Monday - Friday: 8:00 AM – 4:00 PM
Saturday - Sunday: Closed
6. Iglesia de la Merced
A visit to the Iglesia de la Merced in Guatemala City is a must for any traveler seeking a beautiful and historic experience. This stunning yellow Baroque-style church dates back to 1767 and features an ornately carved facade, charming courtyards, and a peaceful atmosphere. Be sure to visit the church museum with religious artifacts and stroll leisurely through the cozy streets of the surrounding Zone 1. Don't miss the nearby Central Market, where you can find authentic Guatemalan souvenirs and tasty local dishes.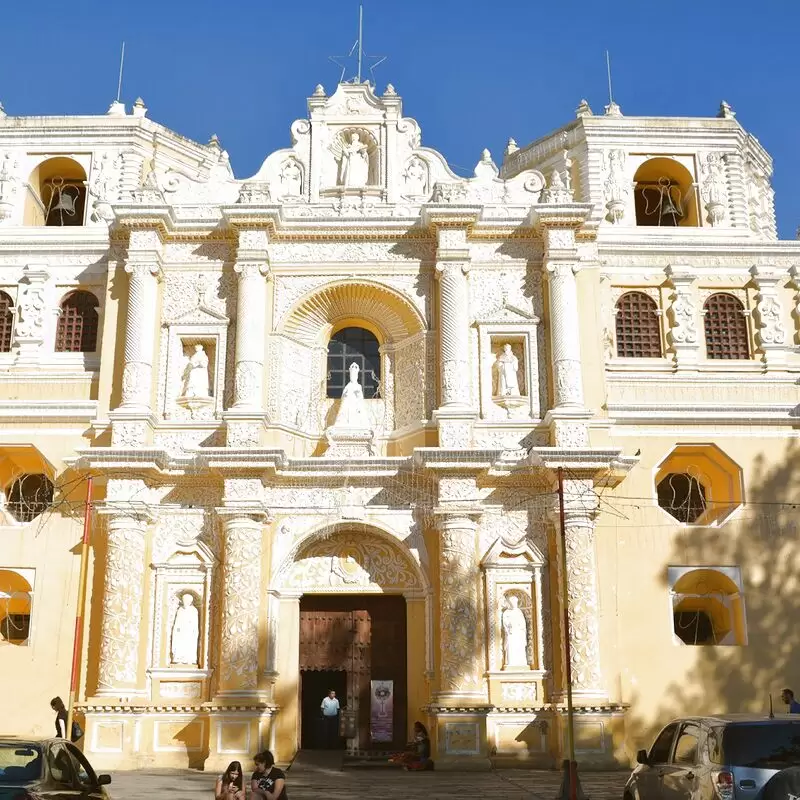 Iglesia de la Merced
1a Calle Poniente & 6a Avenida Norte, Antigua Guatemala
7. Convento Capuchinas
A visit to Convento Capuchinas is a must for any traveler who wants to gain insight into the rich history and architectural splendor of Guatemala City. This beautifully preserved 18th century convent features a unique circular floor plan, lush gardens and hidden underground chambers. Marvel at the intricate hand-carved details, including charming fountains, while immersing yourself in the stories of the nuns who once inhabited these halls. After exploring the Capuchinas, stroll to the nearby La Merced Church, adorned with a bright yellow facade and Baroque-style architectural elements.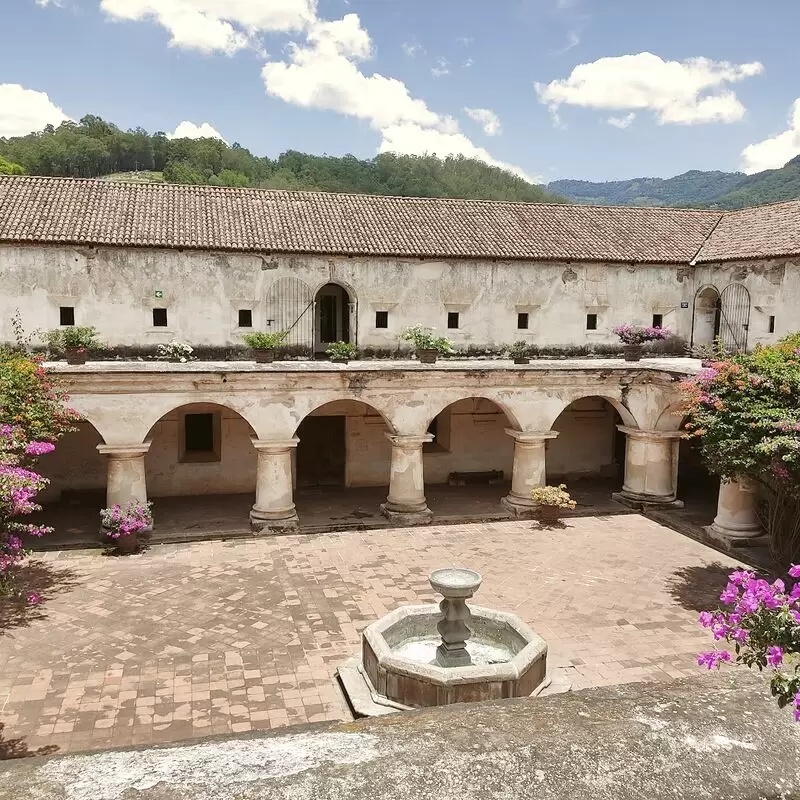 Convento Capuchinas
2a Avenida Norte y 2a Calle Oriente esquina. Antigua Guatemala Sacatepéquez, Antigua Guatemala
Monday - Sunday: 9:00 AM – 5:00 PM
8. Plaza Fontabella
Plaza Fontabella is the ideal destination for those looking for upscale experiences in Guatemala City. A modern and elegant lifestyle center, it offers a remarkable variety of first-class restaurants, trendy boutiques, and a luxurious movie theater. Music lovers will be delighted by the regular live performances in the central courtyard. Its convenient location near Avenida Reforma makes it the perfect place to relax after a visit to the famous La Aurora Zoo or a stroll through the nearby botanical gardens.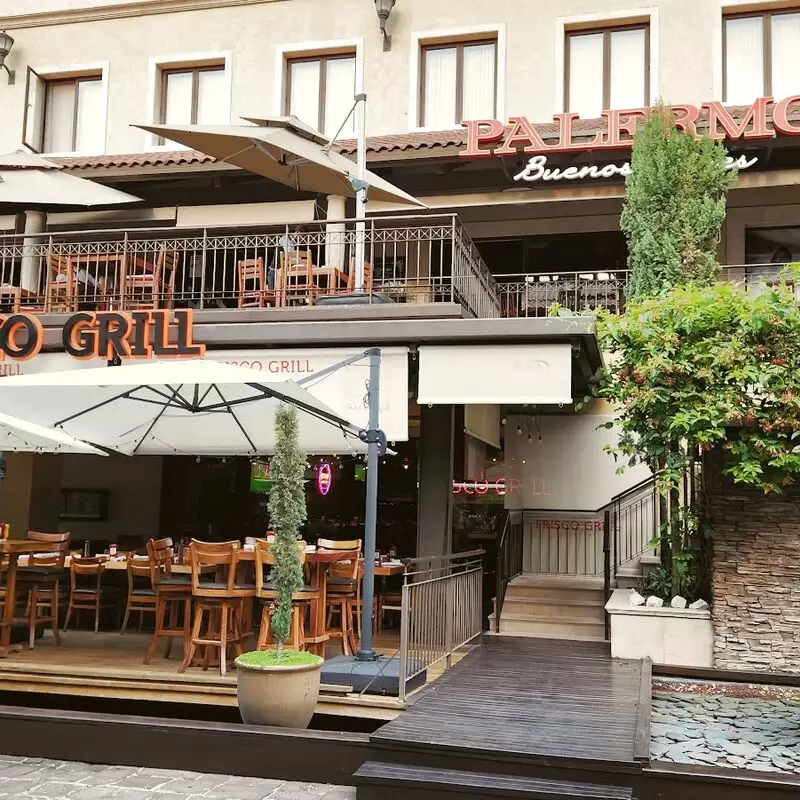 Plaza Fontabella
01010, 4A Avenida 12-59, Guatemala City
Monday - Sunday: 9:00 AM – 10:00 PM
9. Nacional Museum of Archeology and Ethnology

Visit the Nacional Museum of Archeology and Ethnology and be transported back in time! Explore Guatemala's fascinating Mayan past through fascinating artifacts and intricate displays of ancient customs.

Insider tip: Don't miss the eccentric Stele 14, which is notable for its impeccable preservation. Nearby is the "Museo Ixchel del Traje Indígena," which offers an in-depth look at Guatemalan indigenous culture with its colorful textiles and traditional clothing. These visits will satiate your cultural palate!

Nacional Museum of Archeology and Ethnology
6 calle y 7 avenida Zona 13 Edificio No. 5 Finca La Aurora Ciudad de Guatemala, Guatemala City
10. Mercado Central
A vibrant cultural hotspot awaits you at Mercado Central in Guatemala City! This bustling underground market is an explosion of colors, flavors, and textures. Wander the maze-like aisles where friendly locals sell everything from hand-woven textiles, leather goods, and ceramics to fresh produce and traditional delicacies. Don't miss the opportunity to eat trendy street food in the food court! Discover the hidden treasures of the city and take a piece of Guatemala home with you. Just around the corner is the magnificent Catedral Metropolitana, which provides double amazement!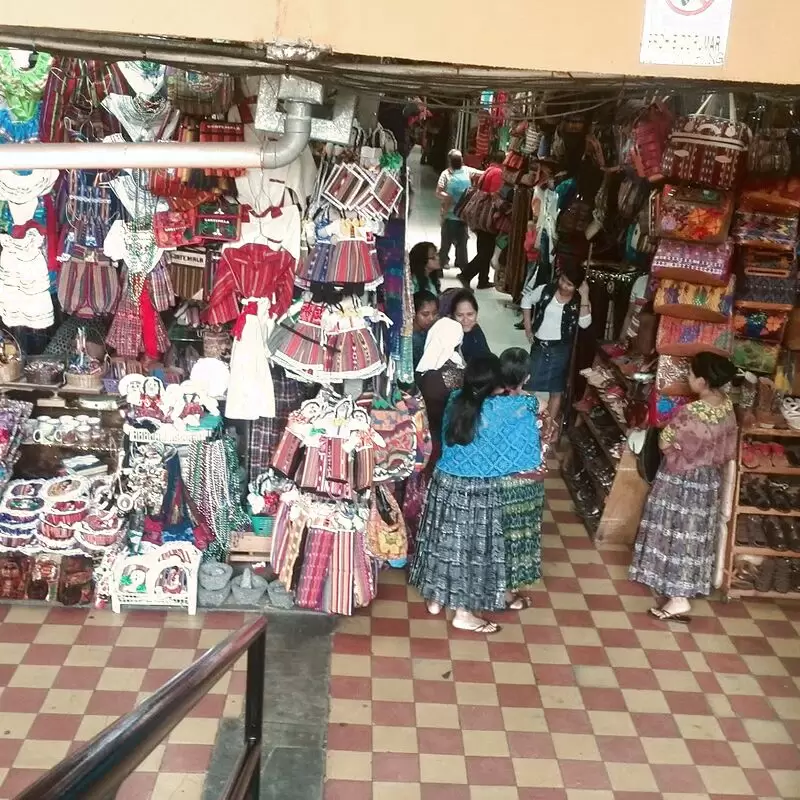 Mercado Central
8 Calle, Guatemala City
Monday - Saturday: 6:00 AM – 6:00 PM
Sunday: 6:00 AM – 2:00 PM
11. Relief Map
Discover the wonder of the relief map, a unique 3D representation of the Guatemalan landscape created in 1904 by Francisco Vela. Located in Parque Minerva, this spectacular cartographic masterpiece allows you to understand the country's geography like never before. Stroll through the impressive map and discover detailed scales of mountains, rivers and lakes. After exploring the relief map, take a relaxing, shaded walk through the park and soak up the local atmosphere before continuing your Guatemala adventure!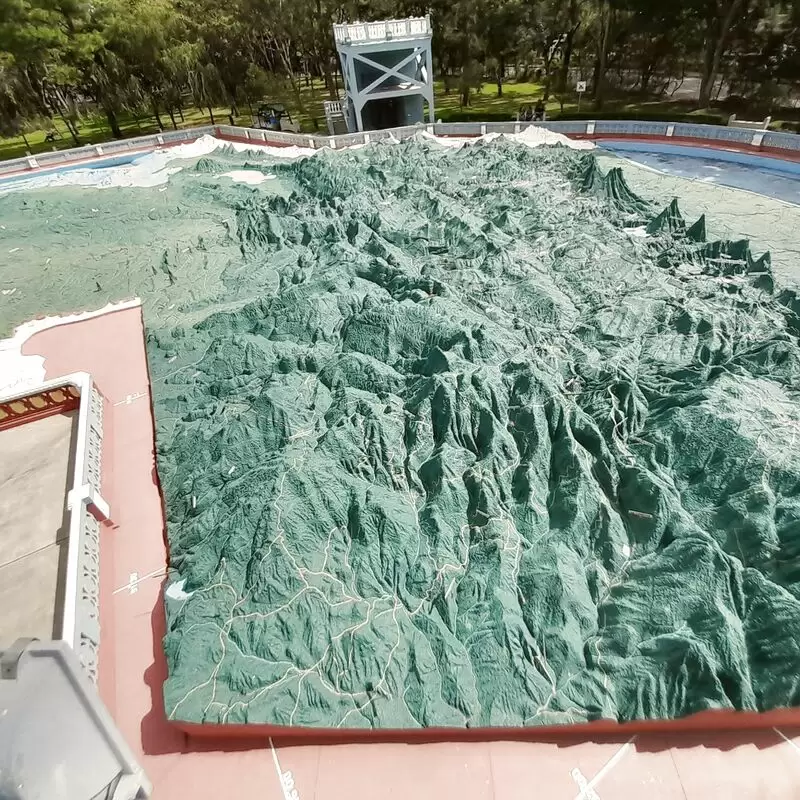 Relief Map
MF6R+8GG Ciudad de, Av. Simeón Cañas, Guatemala City
Monday: Closed
Tuesday - Sunday: 8:00 AM – 4:00 PM
Best Time to Visit Guatemala City
The best time to visit Guatemala City is between November and April, during the dry season, when the weather is pleasant with comfortable temperatures and little rain. This time is ideal for outdoor activities and exploring the city's cultural attractions.
Annual Weather in Guatemala City
Guatemala City 3-Day Forecast
Fri, 22 September
Night
61 °F
16 °C
74%
Morning
60 °F
16 °C
0%
Afternoon
76 °F
24 °C
65%
Evening
65 °F
18 °C
76%
Sat, 23 September
Night
61 °F
16 °C
0%
Morning
59 °F
15 °C
0%
Afternoon
76 °F
25 °C
0%
Evening
66 °F
19 °C
64%
Sun, 24 September
Night
61 °F
16 °C
0%
Morning
60 °F
15 °C
0%
Afternoon
75 °F
24 °C
66%
Evening
64 °F
18 °C
81%
Questions & Answers

Is Guatemala City safe for tourists?

In Guatemala City, as in any large city, there are areas of security concern and areas that are relatively safe for tourists. In general, tourist sites, hotels and restaurants in zones 1, 4, 9, 10 and 14 are relatively safe. However, it is important for visitors to remain vigilant and take standard safety precautions, such as not openly displaying valuables, avoiding poorly lit areas at night, and using reputable transportation. By staying informed and following safety guidelines, tourists can minimize risks and enjoy their visit.

Can I drink tap water in Guatemala City?

It is not recommended to drink tap water in Guatemala City, as it may contain bacteria or contaminants that can cause illness or stomach problems. To be safe, visitors should drink bottled or purified water, which is available in many stores and restaurants. Be sure to avoid using tap water to brush your teeth, and be careful with ice cubes and raw foods that have been washed with untreated water. It is important to drink plenty of clean water to stay hydrated while exploring this beautiful city.

Which currency is used in Guatemala City?

Guatemala City, the capital and largest city of Guatemala, uses the Guatemalan quetzal as its official currency. The quetzal is abbreviated GTQ and is named after the country's national bird, the magnificent quetzal. Banknotes come in denominations of 1, 5, 10, 20, 50, 100 and 200 quetzales, while coins are available in 1, 5, 10, 25 and 50 centavos and 1 and 5 quetzales. It is important that travelers exchange their currency for quetzales so that transactions in the city go smoothly.

What is the local language spoken?

In Guatemala City, the largest city and capital of Guatemala, Spanish is predominantly spoken. Due to Spanish colonization and conquest, it is the official language of the country, but there are regional variations with different accents and slang in the city. Guatemala is also home to several indigenous peoples who speak more than 20 different Mayan languages; however, Spanish remains the primary language for communication and trade in Guatemala City.

How can I get from the airport to the city center?

Upon arrival at La Aurora International Airport, you can reach downtown Guatemala City by cab, shuttle or public transportation. Approved airport cabs are available in front of the terminal and you should use them for a safe trip. You can also book shuttle buses or private transfer services in advance for your convenience. A cost-effective alternative is the Transmetro bus system (line 13), which runs from the airport to various parts of the city center.

Are credit cards widely accepted?

Credit cards are moderately accepted in Guatemala City, especially in large hotels, upscale restaurants and major tourist attractions. Visa and Mastercard are most commonly accepted, while American Express and Discover have limited use. However, many smaller stores, local markets and public transportation still only accept cash. It is advisable to carry both credit cards and cash (preferably in Guatemalan quetzals) to be as flexible as possible during your visit to this vibrant capital.

What is the local cuisine like?

Guatemalan cuisine is a delicious blend of Spanish and Mayan influences and features a variety of fresh ingredients, spices and flavors. Main ingredients include corn, beans and squash, while chicken, beef and pork are among the common proteins. Traditional dishes such as tamales, pepián and kak'ik are full of strong spices like achiote, chili and cilantro. Desserts and drinks such as rellenitos, atol de elote and horchata are popular treats. Street vendors are popular in Guatemala City, serving local specialties such as pupusas, chuchitos and dobladas.

Can I use Uber or other ride-sharing apps?

Yes, you can use Uber and other ridesharing services in Guatemala City. Uber is very popular and offers a convenient way to travel around the city. In addition to Uber, there are local ridesharing apps like InDriver and Taxi Amarillo that can be used for transportation within the city. These apps offer an affordable option with easy smartphone payments, making them an efficient and safe way for travelers to explore Guatemala City.

Do I need a power adapter for my electronics?

Yes, you may need a power adapter for your electronic devices during your stay in Guatemala City. The standard voltage is 120 V, with a frequency of 60 Hz. Outlets in Guatemala accept Type A and Type B plugs, which are mainly used in North America. If you are coming from another region with different plug types or voltages, you should bring a universal power adapter and possibly a voltage converter to ensure compatibility with your electronic devices. Have a safe trip!

How reliable is public transportation?

Public transportation in Guatemala City is not very reliable. The city depends mainly on a chaotic system of old, converted American school buses called "chicken buses" and a recently introduced Transmetro bus system. Chicken bus routes and schedules can be unpredictable, and buses are often overcrowded. Transmetro buses offer better service and greater safety, but serve limited areas. Cabs and ridesharing apps like Uber are popular alternatives due to their reliability and convenience.

Are there ATMs easily available?

Yes, ATMs are readily available in Guatemala City. They can be found in a variety of locations, including shopping malls, banks, supermarkets and other high-traffic areas. Many ATMs accept international debit and credit cards, including Visa, MasterCard and American Express. However, it is advisable to carry some cash in local currency (quetzales) as a reserve, as not all small stores and vendors accept card payments. Inform your bank about your travel plans to avoid problems with your card abroad.

Do I need a visa to visit Guatemala City?

Visa requirements for entry into Guatemala City depend on your nationality. Citizens of most countries, including the United States, Canada, the European Union and Australia, do not require a visa for a stay of up to 90 days. However, you must have a passport that is valid for at least six months upon entry. Visitors from certain countries require a tourist visa, which can be obtained at a Guatemalan embassy or consulate. It is best to check with the nearest embassy or consulate for visa requirements before traveling.

Is the city pedestrian-friendly?

Guatemala City is not entirely pedestrian-friendly, as the infrastructure is primarily geared toward automobile traffic. The city has narrow sidewalks, and in some areas the sidewalks are inconsistent or inadequate. In addition, traffic can be chaotic at times, and there are few crosswalks, making it difficult to traverse the city on foot. However, some neighborhoods and zones, such as Zona 1 and Zona 4, offer walkable areas with parks and pedestrian-only areas where visitors can explore local culture and attractions.

Can I find vegetarian or vegan food options?

Yes, Guatemala City offers a variety of vegetarian and vegan dishes. Many restaurants serve traditional Guatemalan cuisine with vegetarian options such as rice, beans and corn tortillas. There are also a number of vegetarian and vegan eateries that specialize in innovative and delicious plant-based dishes. International cuisines, such as Italian, Asian and Middle Eastern, also offer meatless options. So you can definitely enjoy a diverse and satisfying dining experience while staying true to your vegetarian or vegan lifestyle.

What is the tipping culture in Guatemala City?

Tipping is generally not mandatory in Guatemala City, but it is appreciated, especially in the service sector. In restaurants, it is customary to tip about 10% for good service, although some establishments already include a 10% service charge in the bill. For hotel staff, such as bellhops and maids, a tip of about 10-20 Q (quetzales) is customary. Cab drivers generally do not expect a tip, but it is appreciated if you round up the fare. In general, a small tip for good service is a nice gesture and is well received.

Is WiFi easily accessible throughout the city?

WiFi is quite accessible in various parts of Guatemala City, especially in popular areas such as shopping malls, restaurants, cafes and hotels. Many businesses offer free WiFi to their customers. However, the connection can be unreliable and slow in certain areas. If you need a constant and faster connection, it is advisable to buy a local SIM card and use mobile data. Travelers who need to access the Internet on a regular basis should definitely plan ahead, as some places may experience connection problems.

How do I find a local SIM card for my phone?

To find a local SIM card in Guatemala City, go to a phone provider's store or to an authorized outlet of the main providers Tigo, Claro or Movistar. You can find these stores in large shopping centers such as Oakland Mall, Miraflores or Pradera Zone 10. Be sure to bring your passport and phone to complete the registration process for activation. Depending on your needs and the length of your stay, you can choose between different plans, including prepaid plans with top-up data and calling credit options.

Are there any cultural customs I should be aware of?

In Guatemala City, it is important to know the cultural customs to ensure a smooth visit. Always greet people with a polite "buenos días" (good morning) or "buenas tardes" (good day). Personal space is important, but physical contact such as handshakes is common. Dress modestly, especially in religious settings. Punctuality is appreciated, but don't be surprised if local events start late. Haggling in markets is acceptable, but not in regular stores. Tipping is customary, so show your appreciation for good service by tipping 10%.

What are the emergency phone numbers in Guatemala City?

In Guatemala City, there are a few important emergency numbers to remember. For police assistance, dial 110. For emergencies related to the fire department, dial 122 or 123. If you need an ambulance, dial 128. Also, the Red Cross emergency service can be reached at 125. It is important to know these numbers when traveling in Guatemala City so that you can quickly reach the necessary help in case of emergencies or emergency situations.

Are there any vaccination requirements for visiting?

No vaccinations are required for a visit to Guatemala City. However, it is recommended that tourists have their routine vaccinations refreshed, such as MMR (measles, mumps and rubella) and DPT (diphtheria, pertussis and tetanus). It is also recommended to get vaccinated against hepatitis A and typhoid to avoid food-borne illnesses. A yellow fever vaccination is not required for Guatemala, but may be necessary depending on the countries you visit before or after. Contact your health care provider for individualized advice.

Feedback

I hope you found this article informative and helpful. I'm eager to improve the content and make it even more valuable for you. If you have any feedback or suggestions, I would love to hear from you.

Do you have any tips or hidden gems that you think should be added to the list? Are there any areas that you feel could use more explanation or clarification?

Your input is greatly appreciated and will help us to continue providing high-quality content that meets your needs and interests. Please feel free to share your thoughts.