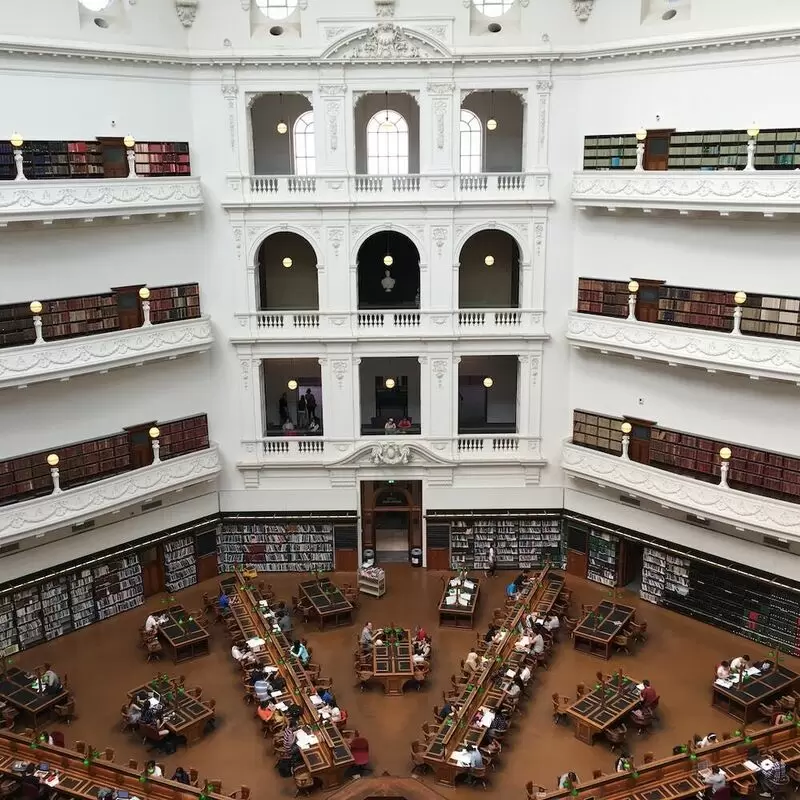 1. Port Arthur Historic Site

Are you looking for a fascinating and spooky experience? Then the Port Arthur Historic Site is just the place for you. This former convict settlement offers a glimpse into Tasmania's past and is considered one of Australia's most significant heritage sites. Take a guided tour or wander the grounds on your own and discover the stories of the prisoners who once called this place home.

Insider tip: Don't miss the nighttime ghost tour, which offers an eerie adventure. And don't forget to visit nearby Tasman National Park, where you'll find breathtaking natural landscapes.

Port Arthur Historic Site
Visitor Centre, Historic Site, Port Arthur

Monday - Sunday: 9:00 AM – 5:00 PM
2. Royal Tasmanian Botanical Gardens

As a guide, I highly recommend a visit to the Royal Tasmanian Botanical Gardens in Hobart, Australia. These magnificent gardens offer visitors an escape into nature, with beautifully landscaped grounds and an extensive collection of native and exotic plants. Take a stroll through the Japanese Garden or admire the colorful blooms in the Conservatory. There's even a food garden where you can learn about sustainable gardening practices.

Insider tip: Be sure to visit the Subantarctic Plant House, which features plants from Macquarie Island and other subantarctic regions. And while you're in the area, be sure to visit Hobart's waterfront for great views and food options.

Royal Tasmanian Botanical Gardens
Lower Domain Rd, Hobart

Monday - Sunday: 8:00 AM – 5:00 PM
3. Mona
No trip to Hobart, Australia, would be complete without a visit to MONA, the Museum of Old and New Art. This remarkable gallery stands out from other more traditional museums with its unique and diverse collection of modern art from all genres. Here you'll find contemporary installations, provocative works, and even ancient relics from Egypt and Greece. Be sure to take a wine tour at the wine bar in the back of the building! Don't forget to grab a coffee and something to eat at the café upstairs. The nearby Moorilla Winery is also a must for wine lovers.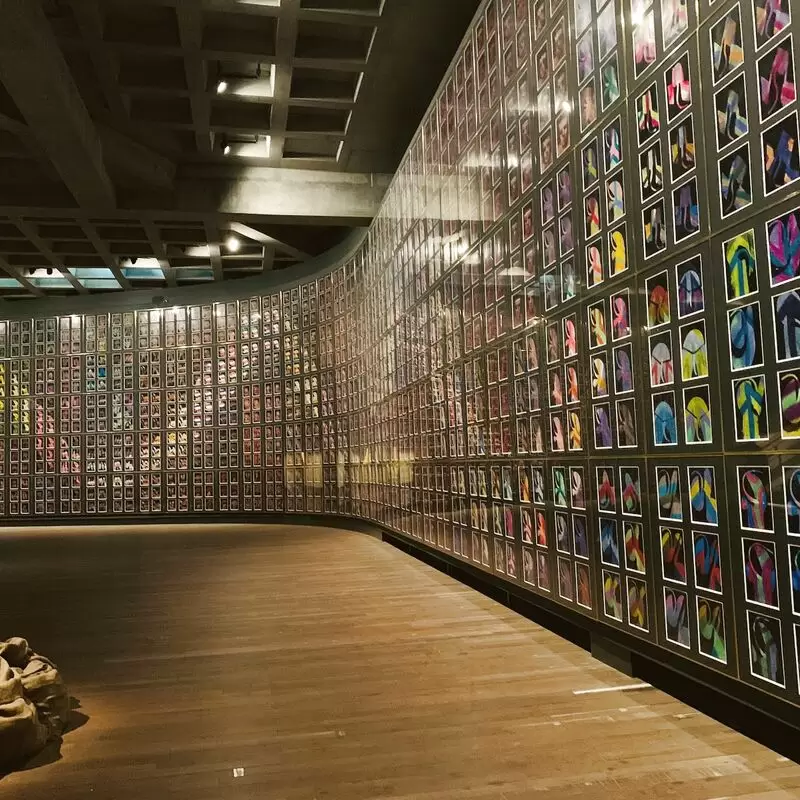 Mona
655 Main Rd, Berriedale
Monday - Sunday: 10:00 AM – 5:00 PM
Tuesday - Thursday: Closed
4. Salamanca Market
An absolute must for any tourist in Hobart is Salamanca Market. This colorful and vibrant market in the heart of the city is a true paradise for foodies, shoppers and art lovers alike. Stroll through the bustling stalls to find unique handmade souvenirs, fresh local produce and delicious street food. Don't forget to try the iconic scallop cakes, a true Tasmanian specialty! After your visit to the market, head down to the picturesque waterfront for breathtaking views of the harbor and surrounding mountains.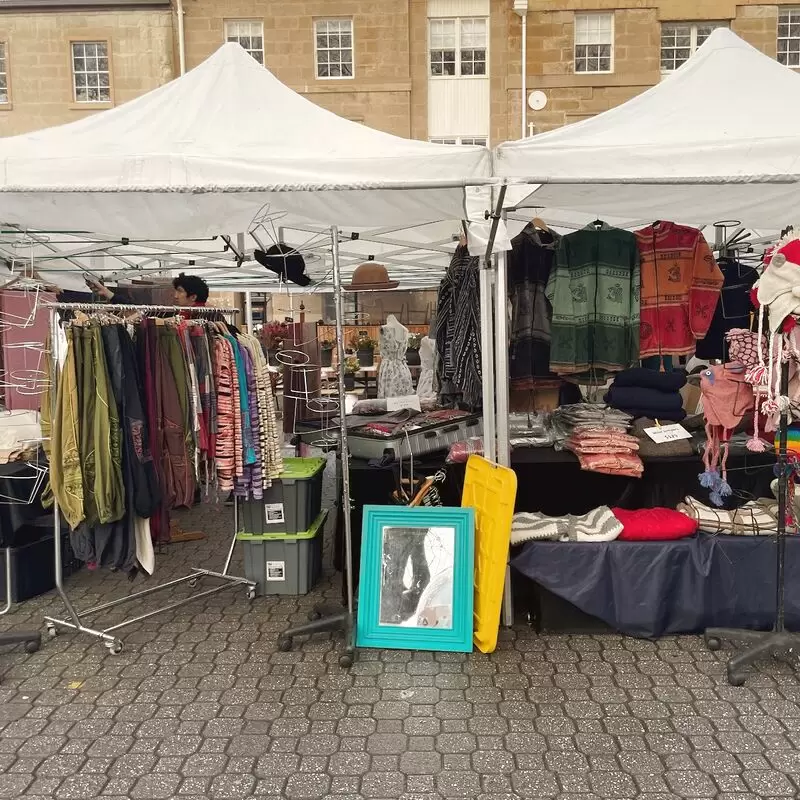 Salamanca Market
Salamanca Pl, Hobart
Monday - Sunday: Closed
Saturday: 8:30 AM – 3:00 PM
5. Tasmanian Museum and Art Gallery

Art and history lovers take note! A visit to the Tasmanian Museum and Art Gallery is a must when in Hobart. Located in the heart of the city, the museum showcases the best of Tasmania's natural and cultural heritage. From preserved specimens of the Tasmanian Tiger to a rare art collection, there's something here for everyone.

An insider tip: don't miss the magnificent bird exhibits in the natural history collection. After your visit, be sure to visit nearby Franklin Square, a public park with lovely gardens and a beautiful fountain.

Tasmanian Museum and Art Gallery
Dunn Pl, Hobart

Monday: Closed
Tuesday - Sunday: 10:00 AM – 4:00 PM
6. Pennicott Wilderness Journeys

Pennicott Wilderness Journeys is located in the heart of Hobart and offers a remarkable experience that will captivate and amaze you. On this tour, you can embark on a journey through Bruny Island or Tasman Island, where the picturesque landscapes and fascinating wildlife will captivate you. Be sure to keep an eye out for playful dolphins, penguins and seals that call these waters home.

Insider tip: Book the tour in the morning to catch the sunrise and ring in an unforgettable day. Another nearby attraction is the Museum of Old and New Art, which houses an impressive collection of contemporary art.

Pennicott Wilderness Journeys
Dock Head Building, Franklin Wharf, Hobart

Monday - Sunday: 7:00 AM – 6:30 PM
7. Old Hobart Town
If you are in Hobart, a visit to "Old Hobart Town" is an absolute must! This is a historic village that recreates the fascinating 19th century penal colony. The village serves as a living museum, displaying numerous artifacts that reflect the earlier times. It is a great opportunity to walk in the footsteps of history and experience convict life in Tasmania. Another nearby attraction is the privately owned Gumboot Gallery, where you can find unusual and quirky souvenirs.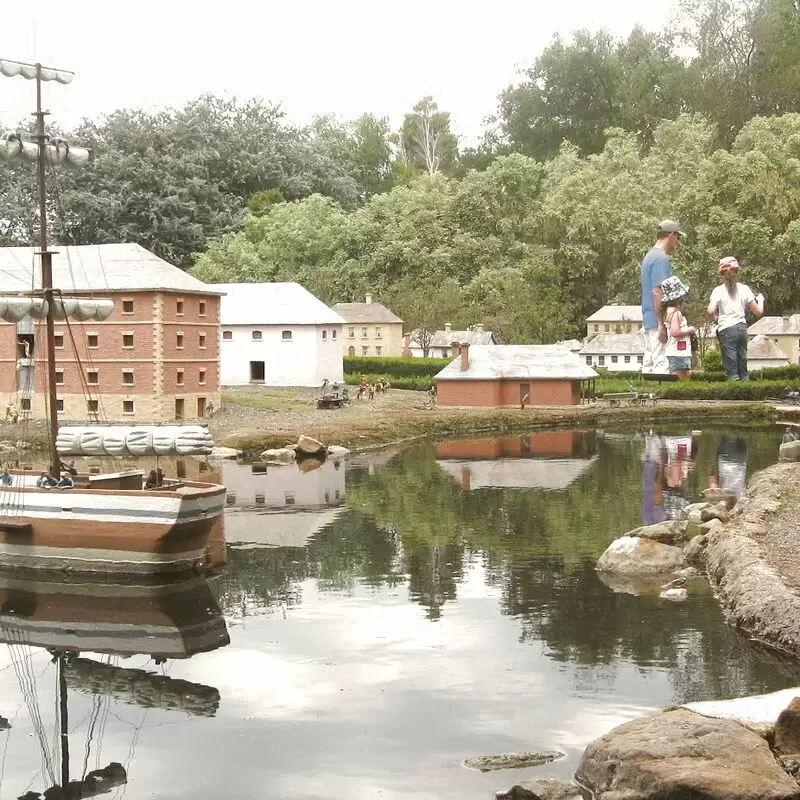 Old Hobart Town
21a Bridge St, Richmond
Monday - Sunday: 9:00 AM – 5:00 PM
8. Farm Gate Market

One of the best things about Hobart is its vibrant and dynamic food culture, and the Farm Gate Market is a must for foodies. Every Sunday, this outdoor market features the best local produce from Tasmania's farms and fields. From organic vegetables and artisan cheeses to freshly baked bread and gourmet meats, there's something here for everyone.

Insider tip: Get there early to avoid the crowds, and try the handmade sausages from local vendors - they're a real treat! Plus, the market is close to the stunning waterfront and Salamanca Square, so you can explore both in the same day.

Farm Gate Market
104 Bathurst St, Hobart

Monday - Saturday: Closed
Sunday: 8:30 AM – 1:00 PM
9. The Shot Tower Historic Site and The Tower Tearoom
Are you looking for a unique and fascinating insight into Hobart's history? Then the Shot Tower Historic Site and Tower Tearoom are for you. This towering structure, once used to manufacture lead shot, has been preserved and transformed into a museum showcasing 19th century architectural and engineering innovations. The Tower Tearoom offers breathtaking panoramic views of the surrounding landscapes - perfect for pondering the rich cultural heritage that surrounds you over a cup of tea. Don't forget to explore nearby Taroona Park for a relaxing picnic or stroll.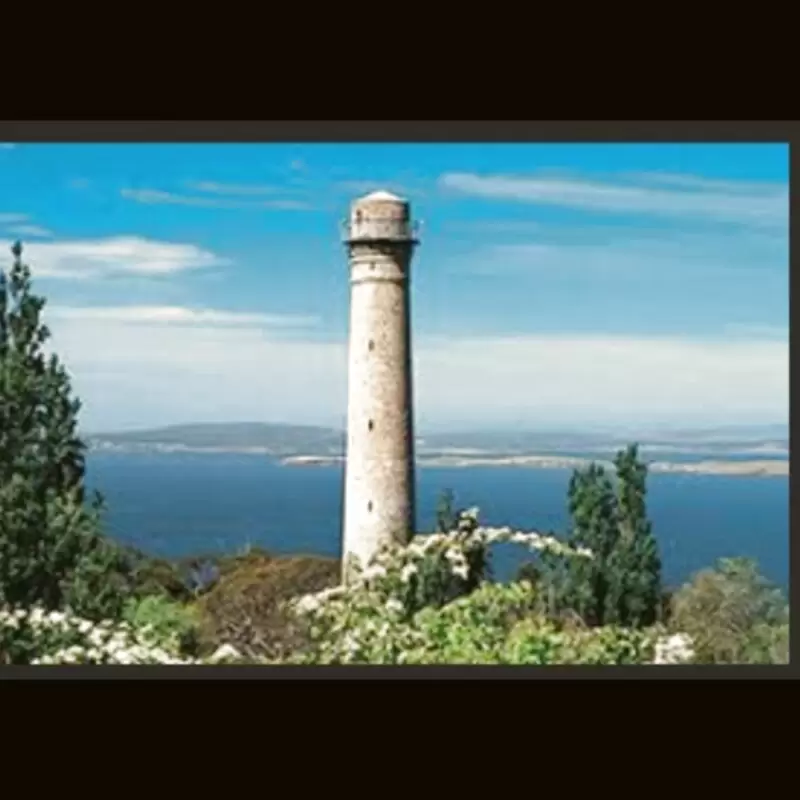 The Shot Tower Historic Site and The Tower Tearoom
318 Channel Hwy, Taroona
Monday - Sunday: 9:00 AM – 5:00 PM
Tuesday: 12:30 – 5:00 PM
Wednesday: 10:00 AM – 4:00 PM
10. Elizabeth Street Pier
Elizabeth Street Pier is a must-see destination on your trip to Hobart. This city landmark offers breathtaking views of the harbor and a variety of tempting dining options while you relax amid the picturesque surroundings. Take a stroll along the pier and visit the fascinating Hobart History Room, which showcases the city's colonial past. Don't miss the trendy cafes and restaurants that offer great water views and exotic culinary delights. Nearby Salamanca Place is also a lively spot, with a weekly market and a variety of galleries and boutiques.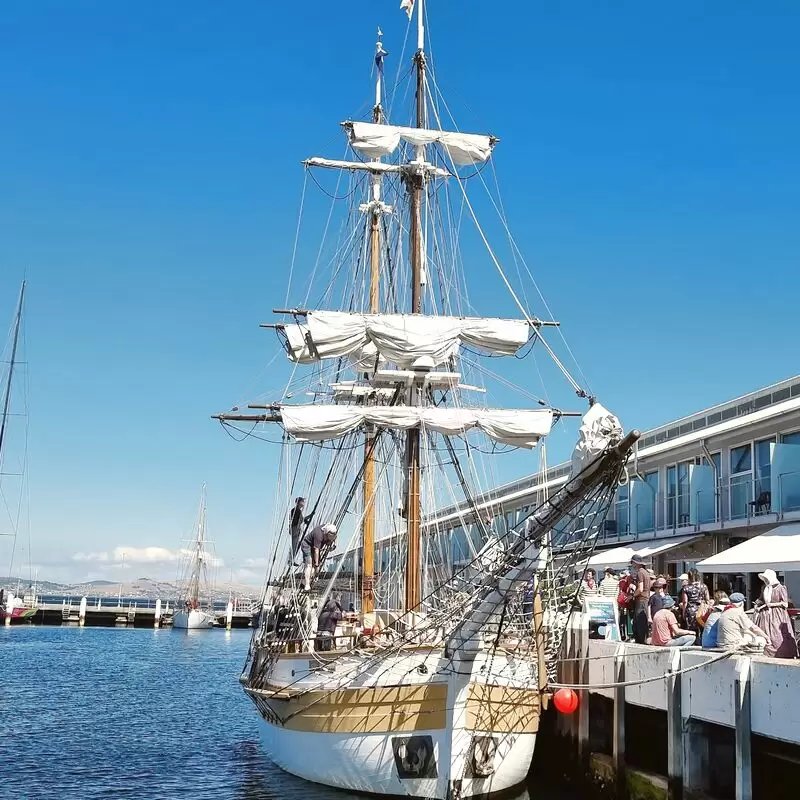 Elizabeth Street Pier
Unit 22/4 Franklin Whrf, Hobart
11. Rosny Hill Lookout
Get ready to admire the panoramic view of Hobart from the top of Rosny Hill Lookout! Admire the breathtaking views that stretch from the Derwent River and Tasman Bridge to the city skyline and beyond. It's a magical place to watch the sunset over the city's mountainous backdrop and enjoy the picturesque surroundings. If you're feeling adventurous, take the hiking trail from the overlook down to the historic Rosny Barn. It's well worth the effort. And if you're looking for even more outdoor adventure, nearby Kangaroo Bay offers a fantastic hiking and biking trail that showcases the natural beauty of the peninsula.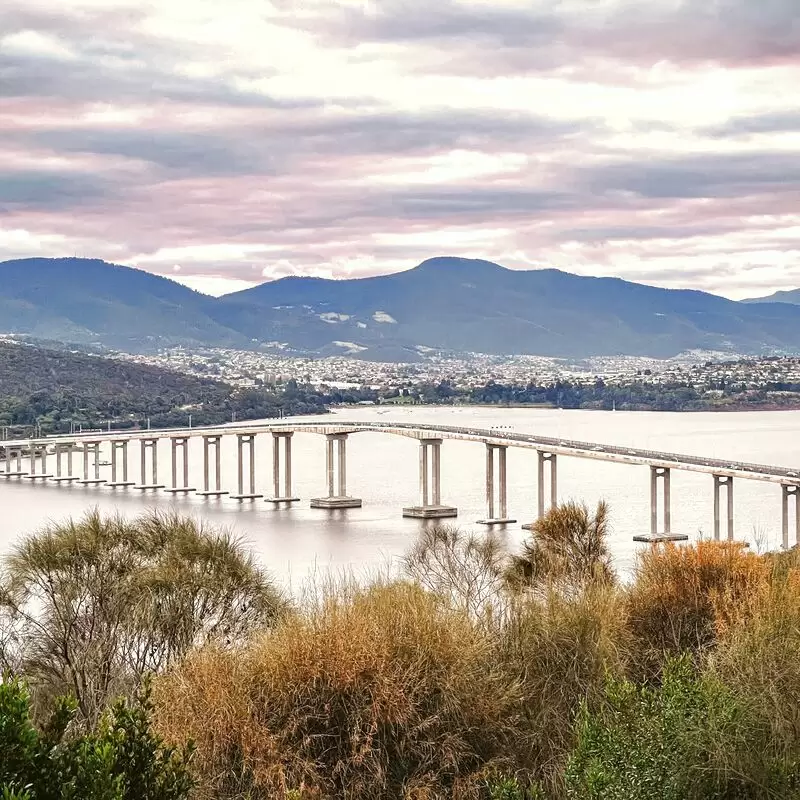 Rosny Hill Lookout
49 Leura St, Rosny
Monday - Sunday: Open 24 hours
12. Constitution Dock
Constitution Dock is the beating heart of Hobart's waterfront. A bustling waterfront area, it offers an abundance of lively eateries, pristine waterfront views and an unparalleled atmosphere. Whether you're admiring the yachts on the water or enjoying some of Tasmania's best seafood at one of the many fantastic bars and restaurants, Constitution Dock is a must-see. Tip. Look out for the local fishing boats unloading their daily catch - it's a fascinating spectacle. If you're visiting in January, don't miss the legendary Sydney to Hobart Yacht Race, which ends right here! Finally, the stunning Salamanca Market is just a short walk away - so be sure to make a trip there!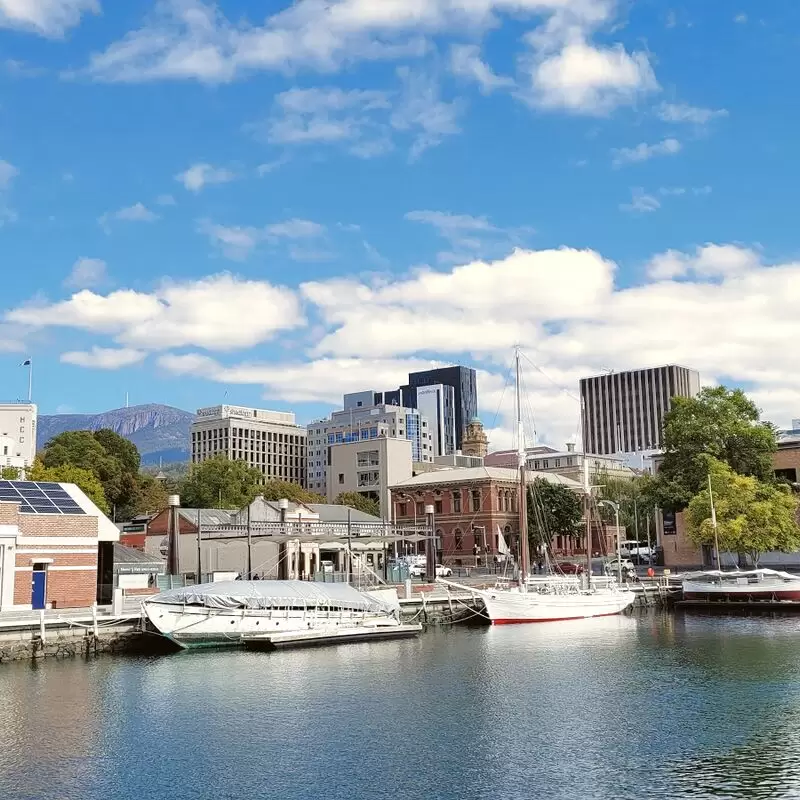 Constitution Dock
1 Franklin Whrf, Hobart
13. Cascades Female Factory Historic Site

Discover the rich history of female convicts in Tasmania with a visit to the Cascades Female Factory Historic Site, one of the city's most fascinating and poignant attractions. This former prison offers a unique glimpse into the harsh lives of the female convicts who were incarcerated here in the 19th century. They were imprisoned here in the 19th century. Walk in their footsteps, explore the fascinating exhibits and hear incredible stories of survival and resilience.

Insider tip: Take a guided tour for an even more immersive experience. And after your visit, head to nearby Salamanca Place to explore the bustling markets and historic buildings.

Cascades Female Factory Historic Site
16 Degraves St, South Hobart

Monday - Sunday: 9:00 AM – 4:30 PM
14. Maritime Museum of Tasmania

Are you a history buff or just looking for a unique experience in Hobart? Then the Maritime Museum of Tasmania is for you. Located in the heart of Hobart's historic waterfront, the museum tells the stories of the state's rich maritime history through interactive exhibits and beautifully preserved artifacts. From displays of early whaling gear to a replica of an 1830s merchant ship, this museum showcases the best of Tasmania's maritime history.

Insider tip: Be sure to visit the nearby Mawson's Hut Replica Museum, which offers a glimpse into the life of Antarctic explorer Douglas Mawson.

Maritime Museum of Tasmania
16 Argyle St, Hobart

Monday - Sunday: 9:00 AM – 5:00 PM
15. Hobart Cenotaph
The Hobart Cenotaph is a must-see for anyone visiting Hobart. This iconic monument in the heart of the city honors the fallen soldiers of World War I and subsequent conflicts. The Cenotaph is not only an impressive tribute to those who fought and died for Australia, but also an impressive piece of architecture. Its towering walls and intricate carvings are a testament to the skill of the craftsmen who created it. While you're in the area, be sure to visit the nearby Royal Tasmanian Botanical Gardens. This lush oasis is the perfect place to relax and enjoy the beauty of nature.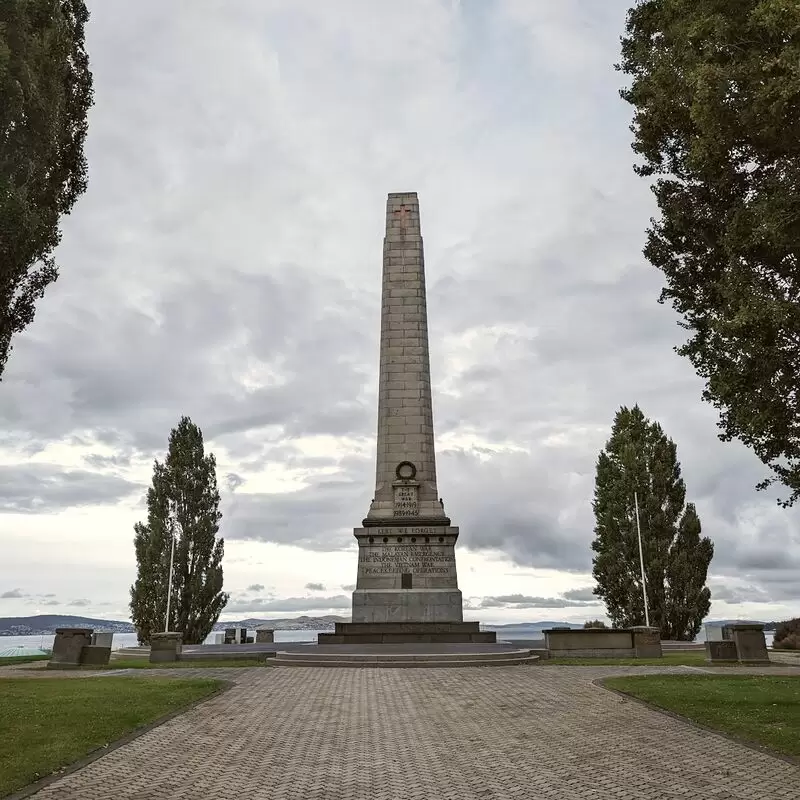 Hobart Cenotaph
Anzac Parade, Queens Domain
Monday - Sunday: Open 24 hours
Best Time to Visit Hobart
The best time to visit Hobart are the summer months from December to February, when the weather is pleasant and numerous outdoor activities and festivals take place. However, autumn from March to May is also a good time to visit, as the weather is mild and the foliage turns beautiful shades of orange and red. Winter from June to August can be chilly, but it is a good time for winter sports and cozy hours in front of the fireplace.
Annual Weather in Hobart
Hobart 3-Day Forecast
Wed, 27 September
Night
36 °F
2 °C
0%
Morning
35 °F
2 °C
0%
Afternoon
62 °F
17 °C
0%
Evening
52 °F
11 °C
0%
Thu, 28 September
Night
41 °F
5 °C
0%
Morning
36 °F
2 °C
0%
Afternoon
64 °F
18 °C
0%
Evening
54 °F
12 °C
0%
Fri, 29 September
Night
48 °F
9 °C
0%
Morning
52 °F
11 °C
38%
Afternoon
56 °F
13 °C
0%
Evening
45 °F
7 °C
58%
Questions & Answers

What is the history of Hobart?

Hobart is the capital of Tasmania, an island nation located south of the Australian mainland. It was founded in 1804 by the British Empire as a penal colony and played an important role in transporting convicts from the United Kingdom to Australia. In the early 20th century, Hobart became an important port for Antarctic research expeditions, and the city has since become a cultural center, attracting visitors with its history, museums, nature and vibrant arts scene. Today, Hobart is a modern city that retains many historic and cultural landmarks.

What is the significance of the Salamanca Market?

Salamanca Market is a popular street market in Hobart, Australia. It is one of the biggest tourist attractions in Tasmania and takes place every Saturday morning. There are about 300 stalls at the market offering a variety of handmade goods, specialty foods and fresh produce. The market takes place against the backdrop of the historic sandstone buildings of Salamanca Place and is a great place to experience local culture and artistic talent. The market has been an integral part of Hobart's history and culture since its beginnings in the 1970s.

What are the best views of Hobart?

Hobart offers some breathtaking views from various points around the city. The most famous and beautiful viewpoint is Mount Wellington, which overlooks the city and offers 360-degree panoramic views of Hobart and beyond. Another great vantage point is located in the suburb of Battery Point and offers a delightful perspective of the city's architecture and waterfront. For a unique perspective on Hobart, head to kunanyi/Mount Nelson for views of the river and city to the east and south, or Cornelian Bay on the tranquil Derwent River.

What wildlife can be seen in Hobart?

Hobart is one of the best places to see wildlife in Australia. Here you can find a wide range of animals such as Tasmanian devils, wallabies, wombats, echidnas, opossums and platypuses. You can see these animals in the wild in various places such as parks, forests and reserves. Hobart is also a great place to spot unique bird species such as the Tasmanian bush wren, green rosella and black currawong. If you're lucky, you may even spot a penguin or two on the beaches.

What is the Museum of Old and New Art?

The Museum of Old and New Art, commonly known as MONA, is a museum in Hobart, Tasmania that displays a diverse collection of contemporary and modern art. Founded in 2011 by David Walsh, MONA features many controversial and thought-provoking exhibits. The architecture and design of the museum itself is also noteworthy. It features underground galleries and unique spaces that are sure to leave a lasting impression on visitors. MONA is widely regarded as one of Hobart's premier destinations and is a popular attraction for art lovers and tourists alike.

What is the local cuisine in Hobart?

Hobart's local cuisine is known for its fresh seafood, including oysters, clams, salmon and scallops. The city also has a thriving farm-to-table food scene, with many restaurants using locally sourced ingredients such as beef, lamb and vegetables. Locally brewed craft beer and Tasmanian whiskey are popular alcoholic beverages. There are also traditional Tasmanian dishes such as wallaby pie, pepper berry crusted wallaby and Tasmanian scallop pie. Hobart's food culture is a reflection of the Tasmanian environment and its rich history.

What are the outdoor activities in Hobart?

Hobart offers its visitors a wealth of outdoor activities. The city is located on the banks of the Derwent River, making it an ideal place for water activities such as kayaking, fishing and boating. There are also several parks and nature reserves that are great for hiking, such as Mount Wellington, which offers spectacular views of the city and surrounding countryside. There are also several pristine beaches for swimming and surfing in Hobart, as well as golf courses, bike trails, and nature and wilderness tours.

What is the best way to get around Hobart?

The best way to explore Hobart is by car or on foot. There are several car rental agencies in the city, but driving can be a challenge due to the narrow streets. Walking is a good way to explore the city center and its attractions, such as Salamanca Market and Battery Point. Hobart also has a reliable public transportation system with buses and ferries that can take you to surrounding areas like Mount Wellington and the MONA Museum.

Feedback

I hope you found this article informative and helpful. I'm eager to improve the content and make it even more valuable for you. If you have any feedback or suggestions, I would love to hear from you.

Do you have any tips or hidden gems that you think should be added to the list? Are there any areas that you feel could use more explanation or clarification?

Your input is greatly appreciated and will help us to continue providing high-quality content that meets your needs and interests. Please feel free to share your thoughts.