1. Hagia Sophia
Get ready to experience one of Istanbul's most spectacular and iconic landmarks - the magnificent Hagia Sophia. This stunning architectural marvel is a must-see for history buffs and art lovers alike. Walk in the footsteps of the Byzantine emperors and explore the fascinating interiors, which are adorned with exquisite mosaics, massive marble columns and breathtakingly beautiful domes. Don't forget to take a look at the small door through which the Sultan entered the mosque - a small but fascinating insider detail. And while you're there, be sure to visit the beautiful Blue Mosque, just a short walk away.
Hagia Sophia
Sultan Ahmet, Ayasofya Meydanı No:1, 34122 Fatih
Monday - Sunday: Open 24 hours
2. Topkapi Palace Museum

Explore the splendor and exquisite beauty of the Topkapi Palace Museum in Istanbul, Turkey - the opulent residence of the Ottoman sultans for more than four centuries! Walk through the palace's sprawling courtyards, intricate rooms, and sumptuous halls for a glimpse into the lives of the kings. Marvel at the priceless works of art, precious jewels, and breathtaking furnishings. Don't forget to visit the harem quarters where the sultans' favorite wives and concubines lived.

Insider tip: The palace gardens offer breathtaking views of the Bosphorus. Visit the nearby Hagia Sophia Mosque to admire the impressive blend of Byzantine and Islamic architecture.

Topkapi Palace Museum
Cankurtaran, 34122 Fatih

Monday - Sunday: 10:00 AM – 4:00 PM
Tuesday: Closed
3. Dolmabahçe Palace

Dolmabahçe Palace is a must-see in Istanbul for anyone interested in the city's rich history and exquisite architecture. This stunning palace served as a residence for the Ottoman sultans in the 19th and early 20th centuries and offers an impressive blend of Ottoman and European styles. Enjoy views of the Bosphorus from the palace's waterfront and don't miss the incredible crystal staircase, which features a stunning chandelier.

An insider tip is the palace's hamam (Turkish bath), which is beautifully preserved. When you're done exploring the palace, be sure to visit the Ortaköy Mosque, which is just a short walk away and offers stunning views of the Bosphorus Strait.

Dolmabahçe Palace
Vişnezade, Dolmabahçe Cd., 34357 Beşiktaş

Monday: Closed
Tuesday - Sunday: 9:00 AM – 4:00 PM
4. Galata Tower

When you visit Istanbul, you can't miss the majestic Galata Tower. This 14th century tower offers an unforgettable panoramic view of the city's breathtaking skyline. Once at the top, you will be overwhelmed by the breathtaking views of the Bosphorus, the Golden Horn and the historic city center.

Insider tip: If you want to avoid the crowds, visit the tower in the early morning when it opens, or at sunset when the city is a glorious shade of gold. And while you're in the area, be sure to check out the trendy Karaköy neighborhood!

Galata Tower
Bereketzade, 34421 Beyoğlu

Monday - Sunday: 8:30 AM – 10:00 PM
5. Suleymaniye Mosque
Suleymaniye Mosque, located on a hill with a magnificent view of the Golden Horn, is undoubtedly one of the most impressive mosques in Istanbul. The mosque was built by Mimar Sinan during the reign of Sultan Suleiman the Magnificent in the 16th century. Inside the mosque you will be amazed by the breathtaking decorations, such as the beautiful İznik tiles, the intricate calligraphy and the impressive marble columns. Don't forget to snap a few photos while enjoying the tranquil atmosphere, and take some time to stroll through the gardens surrounding the mosque. The Grand Bazaar is just a short walk away, so be sure to do some shopping after visiting this stunning mosque.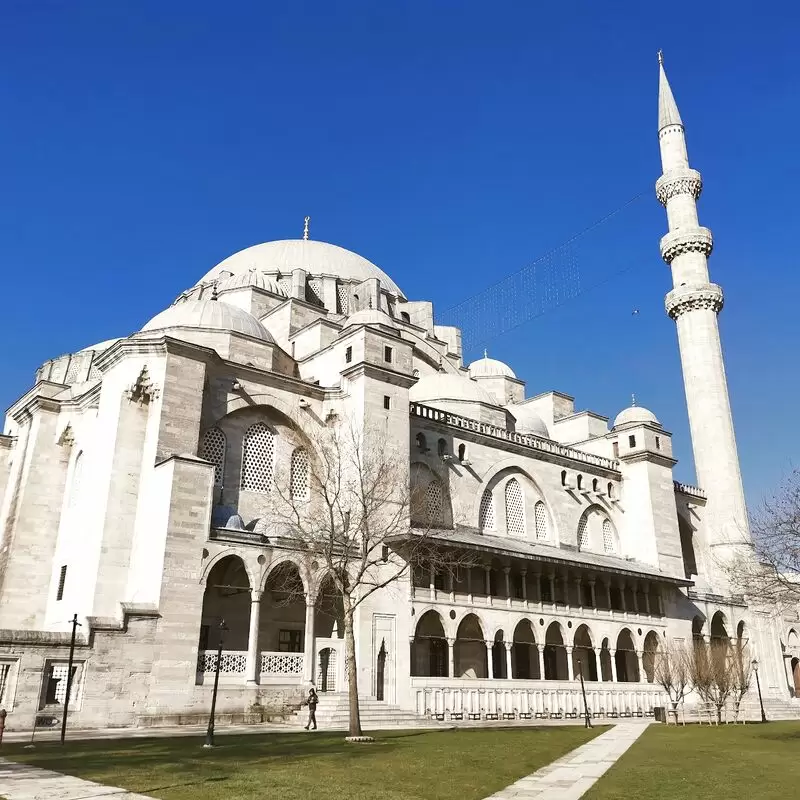 Suleymaniye Mosque
Süleymaniye, Prof. Sıddık Sami Onar Cd. No:1, 34116 Fatih
Monday - Sunday: 8:30 AM – 4:45 PM
Friday: 8:30 AM – 1:30 AM
6. The Blue Mosque

The Blue Mosque, with its breathtaking six minarets and its dome interior decorated with blue tiles, is a must-see for any visitor to Istanbul. It is not only one of the city's most magnificent landmarks, but also an important symbol of Islamic art.

Insider tip: Dress modestly, as the mosque is an active religious site. And after visiting the mosque, head down the street to enjoy the incredible view of the Bosphorus Strait from the waterfront park.

The Blue Mosque
Binbirdirek, At Meydanı Cd No:10, 34122 Fatih
7. Gülhane Park
Gülhane Park is a peaceful retreat in the heart of bustling Istanbul that offers visitors a tranquil environment to relax and enjoy. As you wander through the winding paths of this picturesque park, you will be surrounded by lush greenery and beautiful flowers that create a calming atmosphere worlds away from the vibrant energy of the city. Be sure to visit the nearby Archaeological Museum to catch a glimpse of ancient Turkish artifacts. For a true insider experience, try the traditional Turkish tea and snacks sold by local vendors in the park. Don't miss this hidden gem during your visit to Istanbul!
Gülhane Park
Cankurtaran, Kennedy Cad., 34122 Fatih
8. Basilica Cistern

The Basilica Cistern in Istanbul is an underground masterpiece that has stood the test of time. This impressive cistern was built in the 6th century and is a true jewel of Constantinople's history. The cistern has more than 300 columns supported by elaborate vaults. Some of these columns even bear Medusa heads, which are upside down and are said to ward off evil.

Insider tip: Take a moment to watch the carp swimming in the water below your feet. Hagia Sophia is just a few blocks away and should also be on your must-visit list.

Basilica Cistern
Alemdar, Yerebatan Cd. 1/3, 34110 Fatih

Monday - Sunday: 9:00 AM – 7:00 PM
9. Egyptian Bazaar
The Egyptian Bazaar, also known as the Spice Bazaar, is a must-see for any traveler to Istanbul. This ancient market dates back to the Ottoman Empire and is full of bright colors, exotic scents and traditional Turkish delicacies. Here you will find a wide selection of spices, teas, nuts, Turkish delicacies and other souvenirs. Apart from shopping, the atmosphere is really fascinating - the hustle and bustle of vendors haggling with customers gives you a taste of authentic Turkish culture. Located near the Bosphorus and the famous Sultanahmet Mosque, you are also just a stone's throw away from other fascinating sights of Istanbul.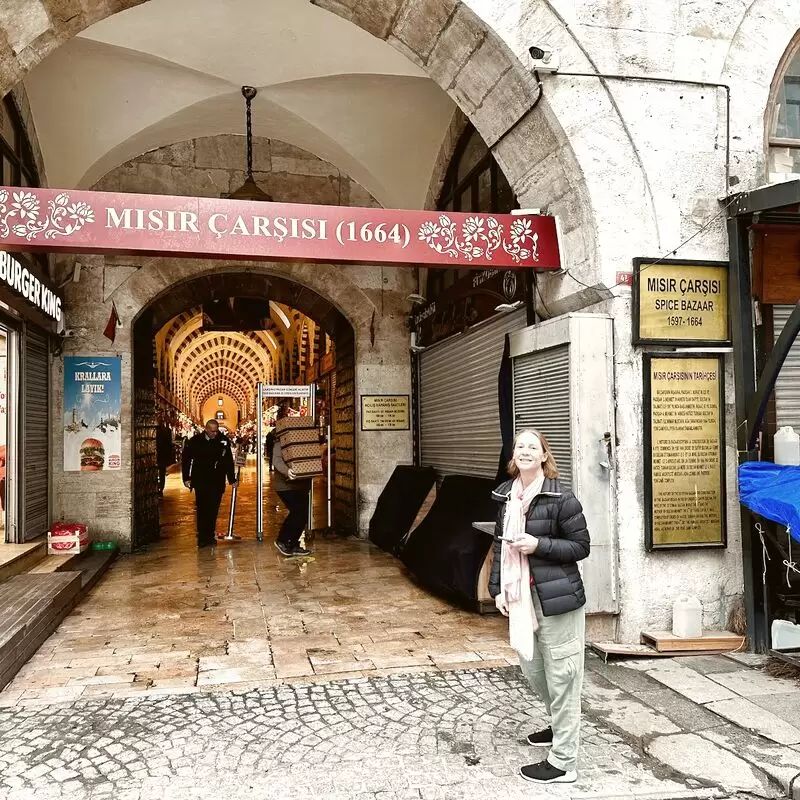 Egyptian Bazaar
Rüstem Paşa, 34116 Fatih
Monday - Sunday: 8:00 AM – 7:30 PM
10. Rumeli Fortress

The stunning Rumeli Fortress in Istanbul is a must-see for anyone traveling to this incredible city. Built in the mid-15th century by Ottoman Sultan Mehmed II, the fortress is a fascinating historical site for visitors. Not only does it offer stunning views of the Bosphorus Strait and the city skyline, but you can also explore the fortress walls, towers and halls.

Insider tip: If you visit during the summer months, you can experience a traditional Ottoman-style concert at the fortress. The fortress is close to other famous attractions like the Bosphorus Bridge and Beylerbeyi Palace, so plan a day trip to see it all!

Rumeli Fortress
Rumeli Hisarı, Yahya Kemal Cd., 34470 Sarıyer

Monday: Closed
Tuesday - Sunday: 9:00 AM – 4:00 PM
11. Grand Bazaar
Are you ready to enter a maze of shopping heaven? The Grand Bazaar, one of the largest covered markets in the world, is a must-see during your visit to Istanbul. With over 4,000 stores spread across 60 streets, you'll find everything from handmade Turkish carpets to intricately designed ceramics and unique Turkish gold jewelry. For the ultimate experience, venture into the quieter side streets to discover hidden treasures like traditional Turkish clothing and rare antique collections. Practice your haggling skills and snag a bargain. Just a short walk away is the stunning Blue Mosque, another Istanbul landmark.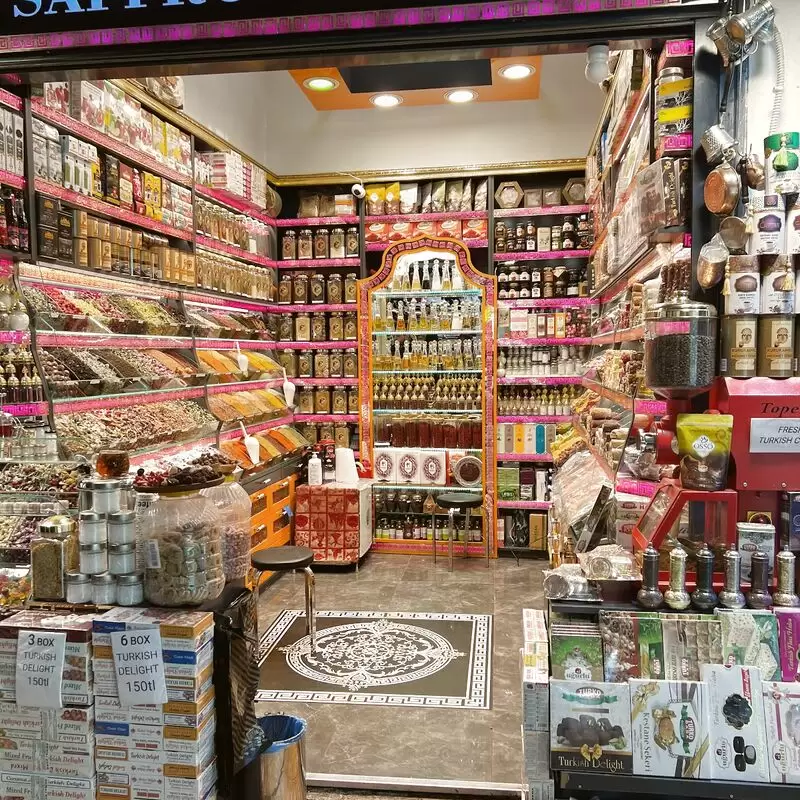 Grand Bazaar
Beyazıt, 34126 Fatih
Monday - Saturday: 8:30 AM – 7:00 PM
Sunday: Closed
12. Istanbul Archaeological Museums

Located in the heart of Istanbul, Istanbul Archaeological Museums is a must-see for history and culture lovers. As one of the largest and oldest museums in Turkey, it houses an impressive collection of artifacts from different civilizations and eras. Here you can immerse yourself in Istanbul's rich history and marvel at the intricate designs of ancient objects such as sarcophagi, mosaics and pottery.

Insider tip: Don't miss a visit to the Tile Kiosk in the museum complex, which is one of the best-preserved examples of Ottoman architecture. The famous Topkapi Palace is also nearby, so a visit to both attractions can be easily combined.

Istanbul Archaeological Museums
Cankurtaran, 34122 Fatih

Monday - Sunday: 9:00 AM – 7:00 PM
13. Galata Bridge
The Galata Bridge, towering over the mighty Golden Horn, is an unmissable landmark on the Istanbul skyline. Not only is it a great place to enjoy views of the city, but it's also a place where locals and tourists alike gather to eat, relax, and have fun. Take a walk across the bridge to discover some of Istanbul's best street food, including freshly caught fish sandwiches. If you're feeling adventurous, head to nearby Karaköy to experience Istanbul's vibrant nightlife, or cross the bridge to explore the historic districts of Sultanahmet and Beyoğlu.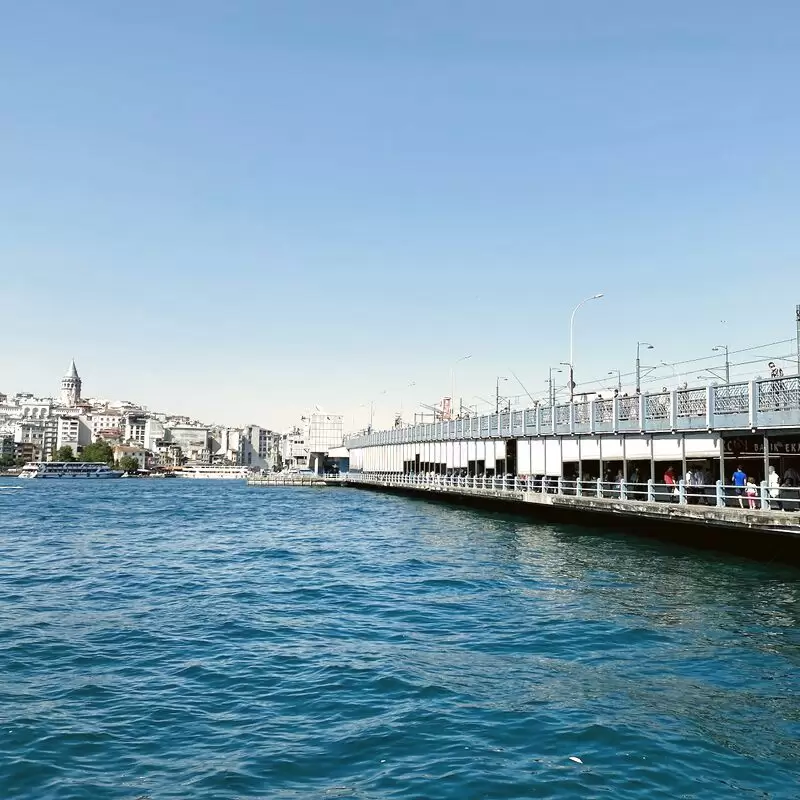 Galata Bridge
Kemankeş Karamustafa Paşa, Galata Köprüsü, 34425 Beyoğlu
Monday - Sunday: Open 24 hours
14. Sultanahmet Square

Sultanahmet Square in the historic district of Istanbul is a must-see for anyone traveling to Turkey's largest city. This open square is home to some of Istanbul's most famous landmarks, including the Blue Mosque, Hagia Sophia and the Cistern Basilica. Visitors can admire the stunning architecture of these historic sites and soak up the lively atmosphere of the bustling square.

Insider tip: The park behind Hagia Sophia offers an excellent view of the dome and minarets. Other nearby attractions include the Grand Bazaar, Topkapi Palace and the Hippodrome. This makes Sultanahmet Square the perfect starting point for a day exploring Istanbul's many cultural offerings.

Sultanahmet Square
Binbirdirek, Sultan Ahmet Parkı No:2, 34122 Fatih
15. Kızkulesi

If you like history, romance and breathtaking views, a visit to the Kızkulesi, also known as the Maiden's Tower, is a must for any visitor to Istanbul. This striking tower was built on a small island in the middle of the Bosphorus and has served as a lighthouse, defense tower and quarantine station over the years. Today, it serves as a museum, restaurant and event venue that offers visitors a unique experience.

Insider tip: Reserve a table at the restaurant and enjoy a scenic dinner with panoramic views of Istanbul. The closest attraction is Üsküdar, an old neighborhood with impressive mosques and historic buildings from the Ottoman period.

Kızkulesi
Salacak, Salacak Mevkii, 34668 Üsküdar

Monday - Sunday: 9:00 AM – 6:30 PM
16. Kariye Mosque
If you are looking for a hidden gem in Istanbul, then you must visit Kariye Mosque. This is one of the most beautiful and unique buildings in the city with a rich and fascinating history. The mosque used to be a church, and its intricate and elaborate artwork and frescoes are remarkably well preserved. It is definitely worthwhile to see these masterpieces up close. Be sure to wear comfortable shoes, as the area around the mosque is quite hilly. If you are looking for another nearby sight, be sure to visit the Istanbul Archaeological Museums.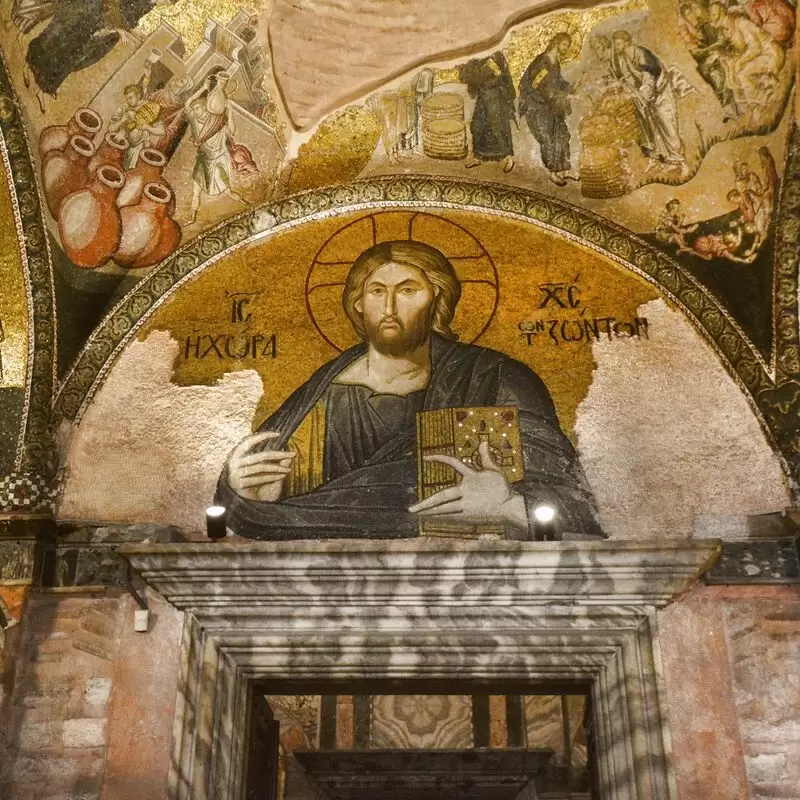 Kariye Mosque
Dervişali, Kariye Cami Sk. No:18, 34087 Fatih
Best Time to Visit Istanbul
The best time to visit Istanbul is during the low season in spring (April-June) and autumn (September-November), when the weather is mild and there are fewer crowds than in the busy summer months. The winter season (December-February) can be cool, yet pleasant, while the peak summer season (July-August) can be hot and crowded.
Annual Weather in Istanbul
Istanbul 3-Day Forecast
Tue, 26 September
Night
70 °F
21 °C
0%
Morning
71 °F
21 °C
0%
Afternoon
78 °F
26 °C
0%
Evening
71 °F
21 °C
0%
Wed, 27 September
Night
70 °F
21 °C
0%
Morning
71 °F
21 °C
0%
Afternoon
78 °F
26 °C
0%
Evening
72 °F
22 °C
0%
Thu, 28 September
Night
70 °F
21 °C
0%
Morning
70 °F
21 °C
86%
Afternoon
77 °F
25 °C
0%
Evening
72 °F
22 °C
0%
Questions & Answers

What is the best way to travel around Istanbul?

The best way to get around Istanbul is by public transport. The city's metro network is extensive and covers most areas of the city, while streetcars and buses are also available. In addition, Istanbul has a ferry system that connects different parts of the city and is a pleasant way to travel the Bosphorus Strait. Cabs are also widely available in Istanbul, but it is important to negotiate a fair price before getting in. You can also walk in some areas of the city, especially in the historic center.

How safe is Istanbul for a solo traveler?

Istanbul is generally considered safe for solo travelers. However, it is important to exercise caution and be aware of your surroundings, especially in crowded areas such as tourist attractions and public transportation. Petty theft can also be a problem. Therefore, keep your valuables safe and avoid showing cash or expensive items. It is recommended to stay in well-lit areas at night and use cabs or ride-sharing services rather than walking alone. Overall, with common sense and some precautions, Istanbul can be a safe and enjoyable destination for solo travelers.

What are the must-try Turkish foods in Istanbul?

Istanbul offers a plethora of amazing Turkish dishes that every foodie must try. One of the most popular dishes is kebab or grilled meat, which comes in different varieties such as kebab, shashlik and adana. Another famous dish is meze, a series of small plates similar to Spanish tapas. Also try pide, a Turkish pizza topped with delicious cheese, beef or vegetables, or lahmajoun, a thin bread dough filled with minced meat. Don't forget to try baklava, a famous Turkish dessert consisting of layers of puff pastry filled with nuts and honey syrup.

How do I haggle when shopping at markets in Istanbul?

Haggling is commonplace in Istanbul markets, and you are expected to negotiate prices with vendors. Start your negotiation with a smile and a friendly tone. Try not to show too much interest in the merchandise, as this will give the seller the upper hand. Always offer a lower price than what is being asked, and don't be afraid to walk away if the seller is not willing to lower their price. Also, remember that if you buy multiple products from the same seller, you may be able to negotiate a better price for all of them.

What is the dress code for visiting mosques in Istanbul?

When visiting mosques in Istanbul, it is important to dress conservatively out of respect for the religious significance of the site. Both men and women should cover their shoulders and knees, and women should also cover their hair with a scarf. Women may be required to wear a long skirt or dress, and men should not wear shorts or sleeveless shirts. Shoes are also not allowed inside mosques, so you should bring a pair of socks instead. These guidelines apply to all visitors, regardless of their religion.

What are the most interesting places to explore off the beaten path?

As a guide to Istanbul, I recommend you discover some of the city's gems off the beaten path. Visit Balat, a colorful and charming old neighborhood with Ottoman-era buildings and street art. Visit Şirince, a stunning hilltop village outside Istanbul known for its well-preserved historic homes and delicious wine. Another fantastic place to visit is the demolished open-air museum of Büyük Valide Han, a former important trading center that was destroyed and is now used as a sunken garden. Finally, don't miss the eerie but fascinating Basilica Cistern, an underground water reservoir from Byzantine times with impressive columns and atmospheric lighting.

How do I get a Turkish visa for my visit to Istanbul?

To visit Istanbul, most foreign nationals must apply for a Turkish visa before arrival. You can apply for a visa online through the official Turkish e-visa website or at a Turkish consulate or embassy near you. You will need to provide personal and passport information and pay the required fee. Processing times and requirements may vary, so it is important to check the current regulations before applying. Make the application well in advance of your planned trip to avoid last minute complications.

How do I use public toilets in Istanbul?

Using public toilets in Istanbul can be quite different from what you are used to. Most public facilities are squat toilets rather than Western-style toilets, meaning you may have to squat over a hole in the floor rather than sit on a seat. It is also important to bring your own toilet paper as it is not always available. Some public toilets charge a small fee, usually around 1 Turkish lira. Note that public toilets are not always well maintained, so make sure they are clean before using them.

What are the customs and etiquette to observe in Istanbul?

In Istanbul, it is important to dress modestly, especially when visiting mosques or other religious sites. It is also customary to remove your shoes before entering a mosque. When greeting people, it is polite to shake hands and use formal titles such as "Hoca" or "Bey" for men and "Hanim" or "Hanımefendi" for women. It is considered rude to point with your finger and it is better to use your whole hand if you need to gesture. Finally, it is recommended to avoid excessive physical contact with the opposite sex in public places.

Where can I exchange foreign currency in Istanbul?

In the tourist areas of Istanbul, such as Sultanahmet, Taksim and the Grand Bazaar, there are numerous exchange offices. Look for stores with signs that say "döviz" or "exchange." Also, many banks offer currency exchange services, and airports usually have exchange bureaus open around the clock. When exchanging currency, pay attention to exchange rates and fees, as they vary widely. It is important to check the rate quoted by the exchange office or bank before exchanging.

Feedback

I hope you found this article informative and helpful. I'm eager to improve the content and make it even more valuable for you. If you have any feedback or suggestions, I would love to hear from you.

Do you have any tips or hidden gems that you think should be added to the list? Are there any areas that you feel could use more explanation or clarification?

Your input is greatly appreciated and will help us to continue providing high-quality content that meets your needs and interests. Please feel free to share your thoughts.