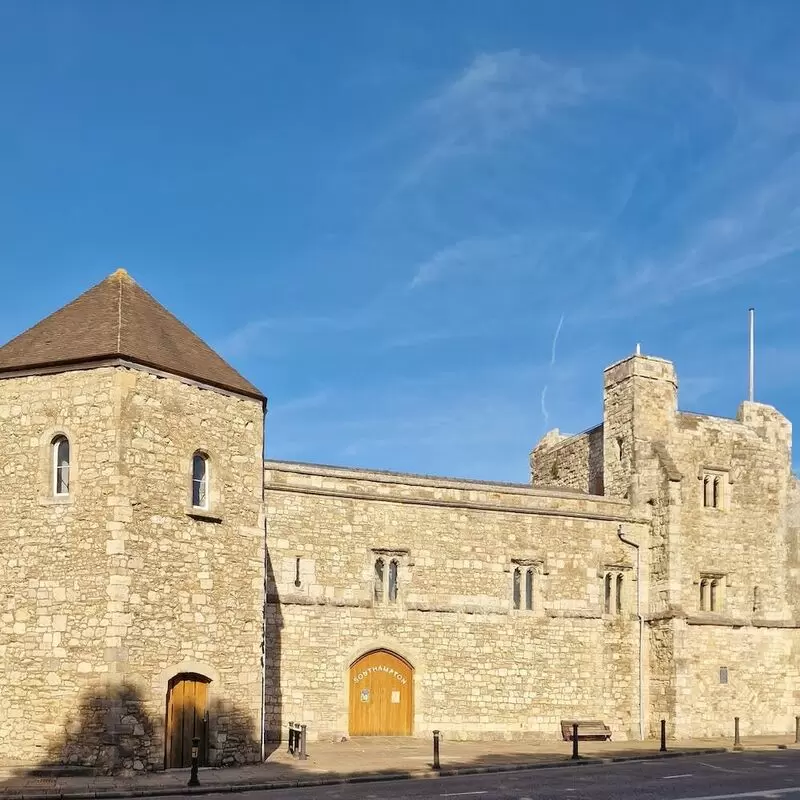 1. National Motor Museum Beaulieu
Are you a car lover? Then you must visit the National Motor Museum in Beaulieu during your stay in Southampton! Located just a short drive from the city, this museum features some of the most famous cars in history, from the earliest vehicles to land speed record holders. Stroll through the impressive collection and learn about the incredible stories behind each vehicle. Don't miss the outdoor display of Top Gear vehicles, including the infamous Reliant Robin Space Shuttle! After your visit, tour the beautiful Beaulieu Palace House and gardens just next door.
National Motor Museum Beaulieu
John Montagu Building, Beaulieu, Brockenhurst
Monday - Sunday: 10:00 AM – 5:00 PM
2. Exbury Gardens & Steam Railway

Exbury Gardens & Steam Railway is a dream come true for nature lovers and outdoor explorers. The gardens are a feast for the eyes, with over 200 acres of vibrant colors and diverse flora and fauna. The miles of walking trails and breathtaking views of the Beaulieu River are made for picnics with loved ones. The highlight of any visit, however, is the steam train that takes you on a scenic ride through the gardens and forests.

Insider tip: Don't forget to bring your camera! Nearby is also Lepe Beach, perfect for a bit of sun, sea and sand.

Exbury Gardens & Steam Railway
Exbury, Southampton

Monday - Sunday: 10:00 AM – 5:30 PM
3. Southampton Common

Southampton Common is a picturesque green space in the heart of Southampton. It is a must for nature lovers, families and also for those who are looking for peace and fresh air. The park has extensive walking trails, a beautiful lake, and plenty of space to relax and have a picnic. For those looking for something more active, there are tennis courts, a skate park and a wading pool for kids.

Insider tip: Be sure to visit the Hawthorns Urban Wildlife Centre, where you can explore the local flora and fauna. If you have time, you can visit the Titanic Trail nearby, where you can learn more about the tragic story of the Titanic.

Southampton Common
The Avenue, Southampton SO15 7NN

Monday - Sunday: Open 24 hours
4. New Forest Wildlife Park

The New Forest Wildlife Park is an absolute must for nature and animal lovers in Southampton! This fantastic park is home to an exciting variety of British wildlife including wolves, lynx, deer, otters and many more. Get up close and personal with these adorable creatures and even feed some of them yourself!

Insider tip: Don't forget to pack a picnic and spend a day with your loved ones. The park is very close to the charming village of Lyndhurst, where you can explore the local boutiques and cafes after your visit.

New Forest Wildlife Park
Deerleap Lane, Southampton

Monday - Sunday: 10:00 AM – 5:30 PM
5. SeaCity Museum
SeaCity Museum is a must-see tourist attraction in Southampton. This fascinating museum offers a glimpse into the city's maritime history and its connection with the ill-fated ocean liner Titanic. You can explore the luxurious furnishings of Titanic's first-class cabins, learn what it was like to work in the ship's galley, and even learn about the tragedy that occurred on the ship's maiden voyage. Don't forget to visit the impressive model of the Titanic outside the museum. Nearby, you can also visit the Tudor House Museum, a beautifully preserved 15th century building steeped in history.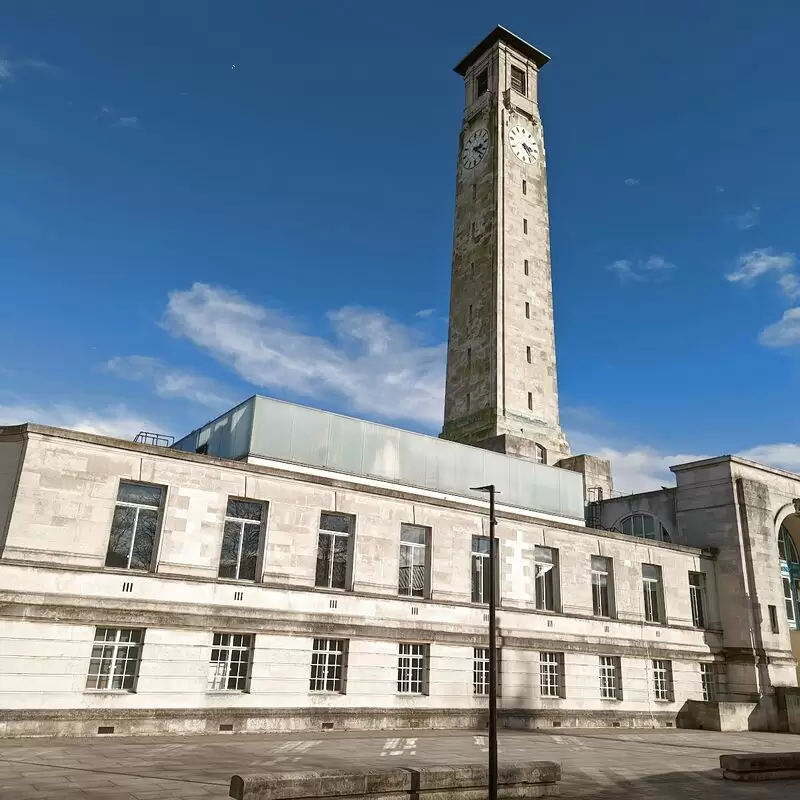 SeaCity Museum
Havelock Road, Southampton
Monday - Sunday: 10:00 AM – 5:00 PM
6. Netley Abbey

Netley Abbey is a must-see for anyone visiting Southampton. This beautifully preserved medieval ruin, located just a few miles outside the city, offers an incredible insight into the rich history of the region. As you explore the ruins of the abbey, you can admire the stunning Gothic architecture and imagine what life was like for the monks who lived and worked here over 700 years ago.

And an insider tip: visit the abbey later in the day to enjoy sunset views over Southampton Water. Nearby, you can also visit Royal Victoria Country Park, which offers over 200 acres of beautiful countryside to explore.
7. Solent Sky
If you're a fan of aviation history, you won't want to miss Solent Sky in Southampton. This aviation museum has an impressive collection of vintage aircraft and interactive exhibits that provide a fascinating insight into the region's rich aviation heritage. You can even take a seat in a replica of the legendary Spitfire and experience what it was like to fly one of these legendary aircraft. In addition, the museum is located near the bustling waterfront district of Ocean Village, where you can grab a bite to eat or enjoy a drink while overlooking the marina.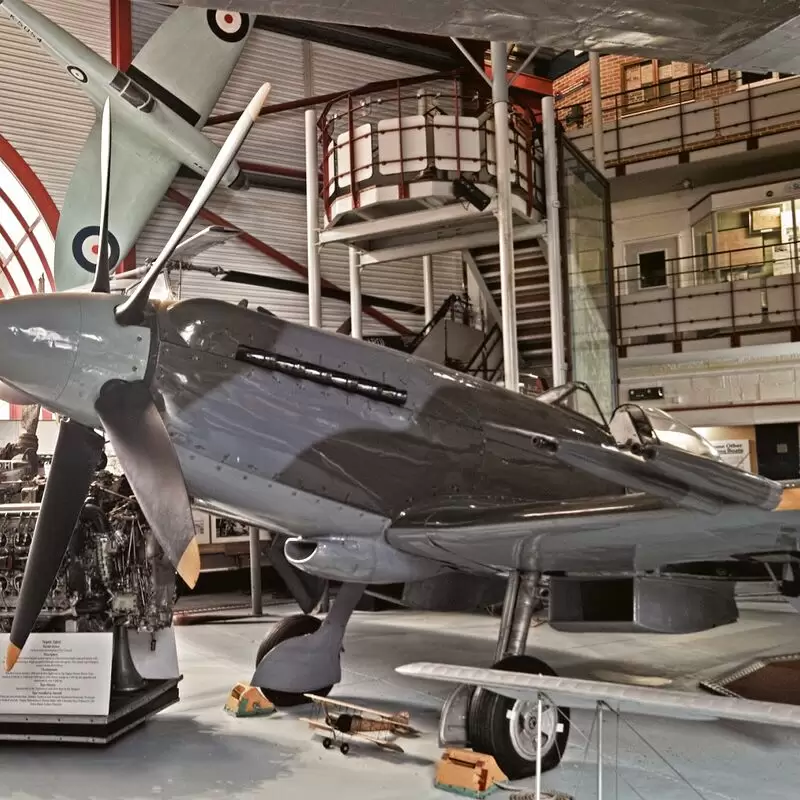 Solent Sky
Albert Road South, Southampton
Monday - Saturday: 10:00 AM – 5:00 PM
Sunday: 12:00 – 5:00 PM
8. Longdown Activity Farm

Are you ready for a unique and fun experience in Southampton? Then you shouldn't miss the Longdown Activity Farm! Here you can get up close and personal with a variety of farm animals, including friendly pigs, lambs, and cows. Visitors can even feed and pet some of the animals.

Insider tip: Don't miss the daily pig races, a fun and exciting activity for all ages. Plus, nearby New Forest National Park offers stunning natural scenery and plenty of outdoor activities. Pack your bags and get ready for a day of fun at Longdown Activity Farm!

Longdown Activity Farm
Deerleap Lane, Ashurst, Southampton

Monday - Sunday: 10:00 AM – 4:30 PM
9. East Park
If you are looking for a quiet oasis in Southampton, East Park is the perfect destination. As you stroll through this charming park, you will be mesmerized by the stunning floral displays and tranquil atmosphere. The park is adorned with several modern art installations, including a bronze statue of young Victoria, as well as beautiful ornamental plants and trees. Don't forget to bring a picnic and relax on the lush green lawn while watching the ducks splashing in the lake. If you want to continue your outdoor adventure, visit nearby Southampton Common, one of the largest urban parks in the UK.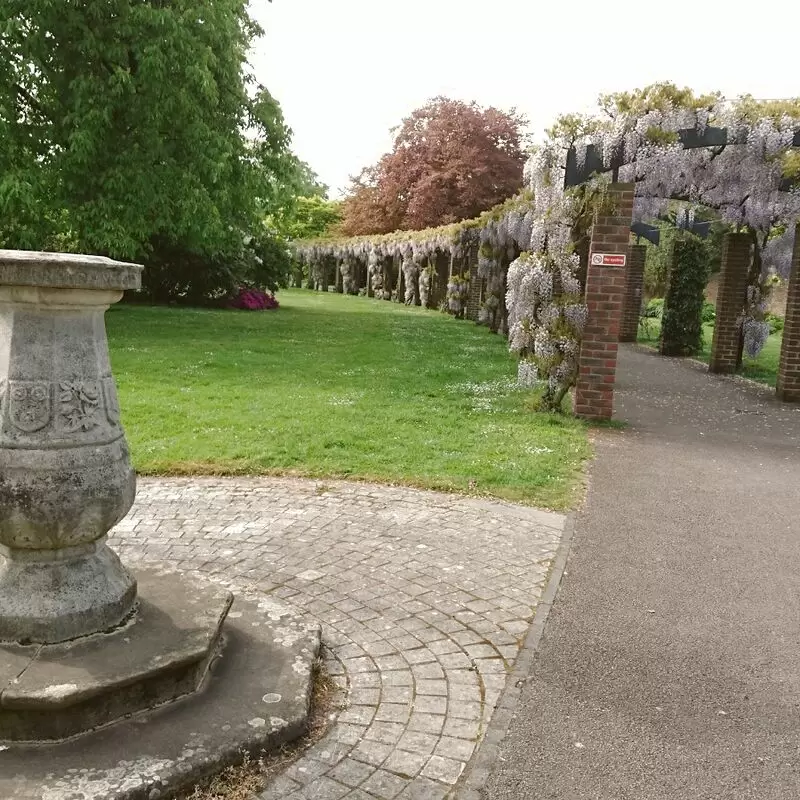 East Park
Above Bar Street, Southampton
Monday - Sunday: Open 24 hours
10. Tudor House & Garden

Step back in time and experience the rich history and culture of the Tudor period with a visit to the impressive Tudor House & Garden in Southampton. The building itself was built over 500 years ago and has been beautifully preserved, giving visitors a glimpse into the past. The interior of the house features a wealth of intricate details, including an impressive oak-paneled hall and ornate Tudor fireplaces. After exploring the house, be sure to take a stroll through the tranquil garden, which features a charming herb garden and exotic plant species.

Insider tip: Don't miss the hidden cellar - it offers a fascinating glimpse into the lives of Southampton's Tudor inhabitants. Another nearby attraction is the Southampton City Art Gallery, which houses some incredible masterpieces.

Tudor House & Garden
Bugle Street, Southampton

Monday - Thursday: 10:00 AM – 3:00 PM
Friday: Closed
Saturday - Sunday: 10:00 AM – 5:00 PM
11. Bargate

The Bargate is a must-see for all visitors to Southampton. This historic landmark dates back to the Norman Conquest in the 11th century and has played an important role in the city's history ever since. The Bargate stands proudly at the northern end of the city's main shopping street and makes for a great photo opportunity with its distinctive clock tower and medieval architecture.

Insider tip: A walk through the archway will take you to one of Southampton's oldest residential streets with hidden pubs and a charming atmosphere. Just a short walk away is the Solent Sky Museum, perfect for airplane fans!

Bargate
High Street, Southampton

Monday - Sunday: Open 24 hours
12. Calshot Castle
Get ready for a glimpse into history at Calshot Castle in Southampton! Built in 1539, this fortress was part of the chain of defenses across the Solent and witnessed many significant events such as the Battle of the Solent. This picturesque castle offers breathtaking views of the Solent and the Isle of Wight. Feel like a king as you explore the castle's many rooms and towers. Don't miss the interactive exhibits and audio guides that bring the castle to life! If you have time, visit nearby Hurst Castle, which you can reach by ferry.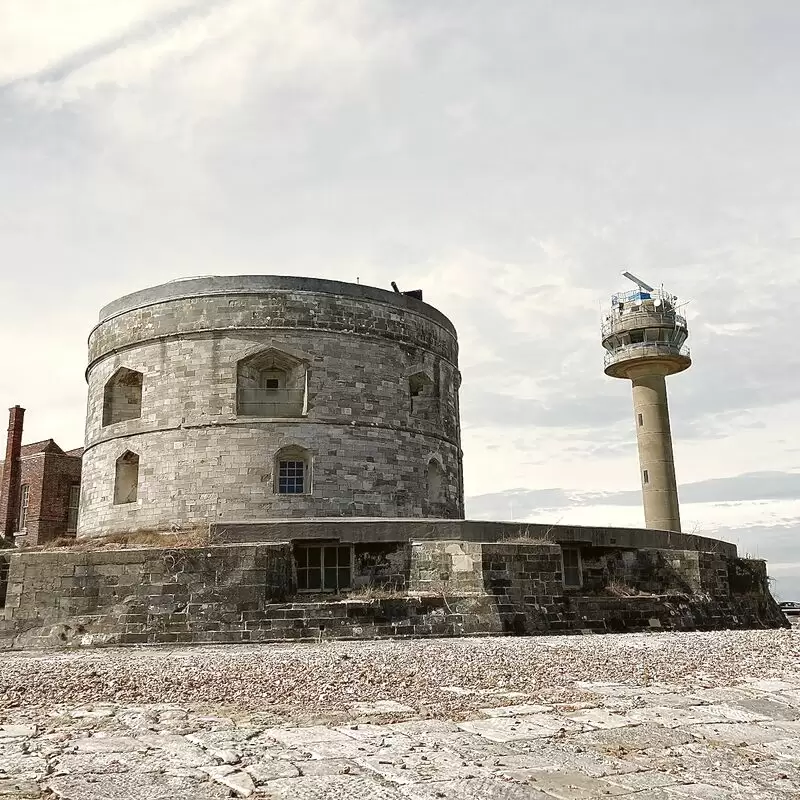 13. Titanic Story
If you're a fan of history or maritime lore, you can't miss the Titanic Story Museum in Southampton. Here you can delve deep into the story of the Titanic, the world's most famous maritime disaster, and explore the city's role as the home port for the ill-fated maiden voyage of the Titanic. Here you'll find interactive exhibits, personal items from passengers and crew, and even have the chance to walk on a replica of the ship's deck. And if you have time, be sure to visit the nearby SeaCity Museum, which highlights Southampton's history and its connection to the sea.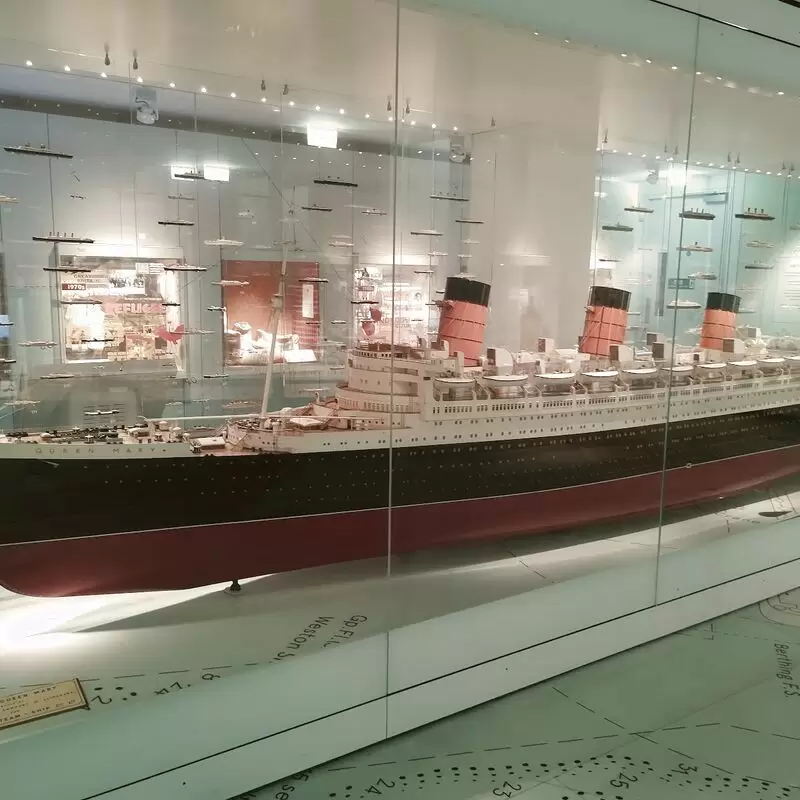 Titanic Story
Havelock Road, Southampton
Monday - Sunday: 10:00 AM – 5:00 PM
14. Southampton City Art Gallery
Art lovers shouldn't miss a visit to the renowned Southampton City Art Gallery in Southampton! With an impressive collection of over 3,500 works of art spanning six centuries, there is something for everyone. The gallery houses an extensive collection of abstract British art and places a special emphasis on works by artists who have a connection to the region. Don't miss the exhibition of John Everett Millais, one of the country's finest Victorian painters. Just a stone's throw away is the fascinating Tudor House and Garden, also worth a visit.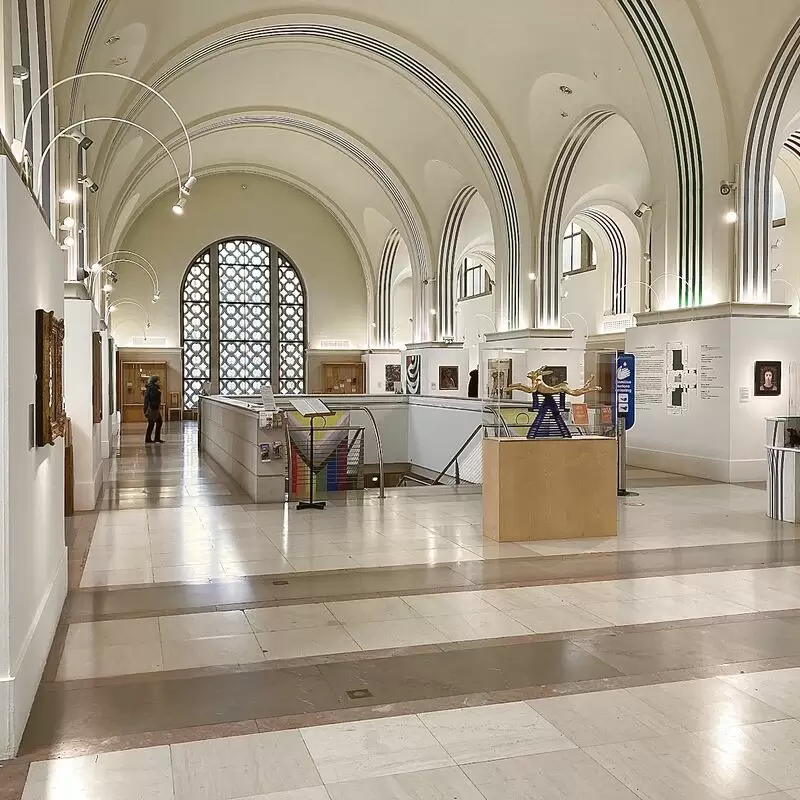 Southampton City Art Gallery
Civic Centre, Commercial Road, Southampton
Monday - Friday: 10:00 AM – 3:00 PM
Saturday: 10:00 AM – 5:00 PM
Sunday: Closed
15. Houndwell Park
If you're looking for a quiet and relaxing place to stay in Southampton, Houndwell Park is the perfect place for you! Located just a short walk from the city center, this lush green space offers a tranquil escape from the hustle and bustle of the city. With its pretty flower beds, beautiful sculptures, and charming pond, Houndwell Park is a real treat for the senses. And if you're lucky, you might catch a glimpse of the squirrels that call the park home! Nearby, you can also visit historic Bargate and the bustling Westquay Shopping Centre.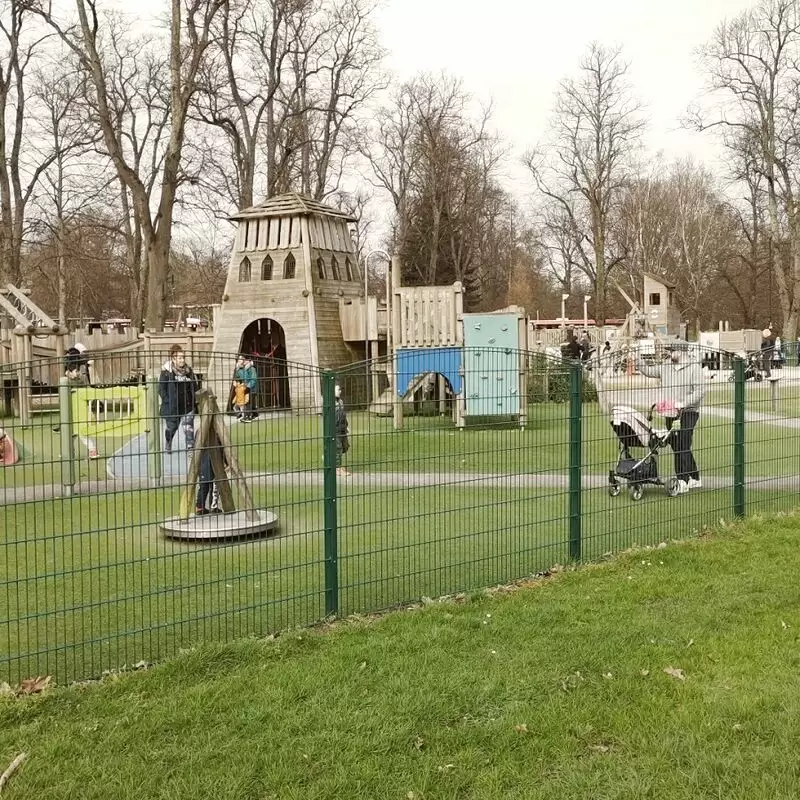 Houndwell Park
563 Vincents Walk, Southampton
Monday - Sunday: Open 24 hours
16. Port of Southampton
If you want to experience Southampton's maritime heritage, the Port of Southampton should be at the top of your list. As one of Europe's busiest and most important ports, this thriving hub has played a major role in shaping the city's history. Take a stroll along the waterfront and watch huge cruise ships dock or sailboats set sail, or catch a ferry to the Isle of Wight. The quay is also home to a number of restaurants, bars and cafes where you can enjoy a refreshing drink or meal while taking in the stunning water views. Nearby is the SeaCity Museum, which tells the fascinating story of Southampton's connections to the Titanic.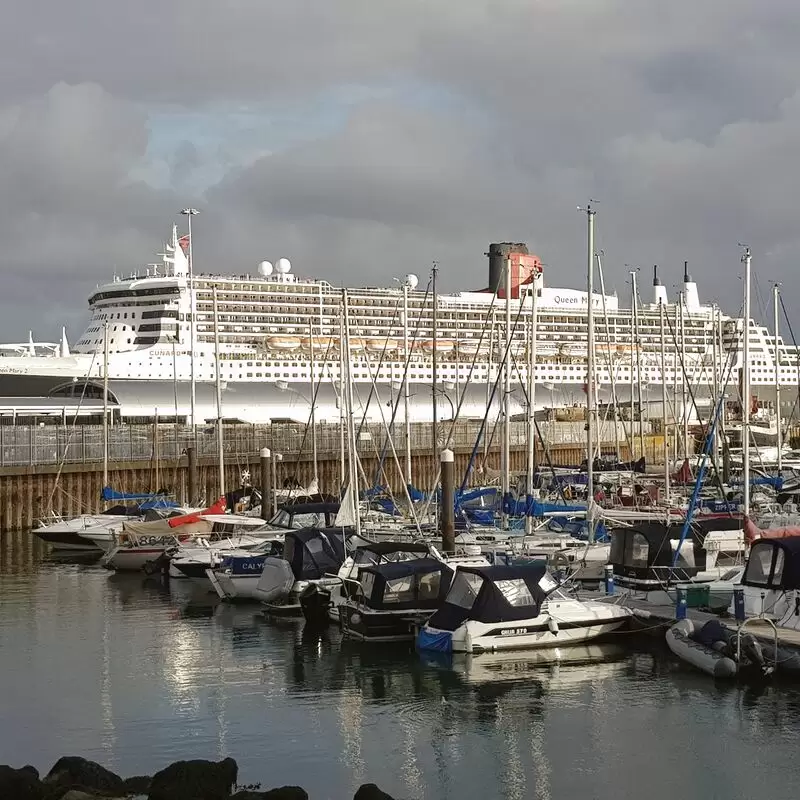 Port of Southampton
Southampton SO15 1HJ
Monday - Sunday: Open 24 hours
Best Time to Visit Southampton
The best time to visit Southampton is during the summer months from June to September, when the weather is warm and sunny. This is the peak tourist season, so there are more activities and events to experience such as the Southampton Boat Show and summer festivals. However, visitors should also be prepared for higher prices and larger crowds. The shoulder seasons of April to May and October to November are also good choices for a quieter stay in milder weather.
Annual Weather in Southampton
Southampton 3-Day Forecast
Thu, 21 September
Night
56 °F
13 °C
0%
Morning
53 °F
12 °C
78%
Afternoon
61 °F
16 °C
60%
Evening
57 °F
14 °C
0%
Fri, 22 September
Night
53 °F
11 °C
60%
Morning
48 °F
9 °C
0%
Afternoon
61 °F
16 °C
75%
Evening
55 °F
13 °C
0%
Sat, 23 September
Night
49 °F
9 °C
0%
Morning
46 °F
8 °C
0%
Afternoon
58 °F
15 °C
0%
Evening
54 °F
12 °C
0%
Questions & Answers

How far is Southampton from London?

Southampton is located about 80 miles southwest of London. Travel time between the two cities can vary depending on the mode of transportation. By car or cab, the trip takes about 1.5 to 2 hours, depending on traffic. By train, the journey from London to Southampton takes about 1 hour and 20 minutes. There are regular connections from several stations in London, including Waterloo, Victoria and Paddington.

Are there any beaches in Southampton?

Yes, there are beaches in Southampton. The most famous is probably Weston Shore, a pebble beach that stretches along Southampton Water and offers views of the Solent and the Isle of Wight. There is also Calshot Beach, which is a popular spot for windsurfing, kitesurfing and other water sports. Netley Beach is a small, quiet spot popular with dog walkers and bird watchers. And if you're willing to drive a little further out of town, you'll find other options like Lepe Beach and Hill Head Beach.

What is the history of Southampton?

Southampton is one of the oldest cities in England with a history dating back to Roman times. In the Middle Ages it played an important role as a major port for trade and military campaigns. It was also the departure point of the Titanic in 1912 and played a crucial role in the D-Day landings in 1944. Today it is a vibrant city with a thriving cruise and shipping industry and an important center for education and culture.

Can I take a cruise from Southampton?

Yes, Southampton is one of the most popular cruise ports in the UK with many cruises departing from it. Major cruise lines operating from Southampton include P&O Cruises, Royal Caribbean and Cunard. The port of Southampton is easily accessible by road, rail and air, making it a convenient starting point for cruise passengers. Many cruises from Southampton sail to destinations in Europe, such as the Mediterranean, the Canary Islands and the Norwegian Fjords, as well as to destinations further afield, such as North America and the Caribbean.

Is it easy to get around Southampton by public transport?

Yes, getting around Southampton by public transport is relatively easy. The city has an extensive bus network that covers most areas and also provides connections to surrounding areas. There are also rail services, and Southampton's main train station provides regular services to London, Brighton, and other destinations. There is also a ferry service to the nearby Isle of Wight. There are a number of ticket options, including day passes and weekly passes, which offer good value for money.

What is the local cuisine in Southampton?

Southampton offers a variety of local culinary options, with many restaurants and cafes preparing traditional British dishes such as fish and chips, shepherd's pie, and sausages and mash. In addition, the city has a strong maritime past, reflected in the abundance of seafood, including fresh fish and shellfish such as oysters and mussels. Southampton also has a diverse range of international cuisine, including Indian, Italian, Chinese and Mediterranean influences.

How far is the New Forest from Southampton?

The New Forest is located about 10 miles west of Southampton and is easily accessible by car or train. The drive by car takes about 20-30 minutes, depending on traffic, while the train takes about 15-20 minutes to reach Brockenhurst, a popular gateway to the New Forest. The New Forest offers visitors a peaceful retreat from city life, with miles of stunning woodland and heathland to explore, as well as a variety of attractions and activities.

Are there any famous landmarks in Southampton?

Yes, there are several famous landmarks in Southampton that are worth visiting. One of the most famous landmarks is the Southampton Old Town, which represents the medieval walls and gates of the city. The Tudor House and Garden is another popular attraction that depicts the history of the city from the 15th century to the present day. The Bargate, a Category I listed building, is also one of the city's famous landmarks. Finally, the SeaCity Museum displays the story of the Titanic and highlights Southampton's maritime history.

What museums are there in Southampton?

Southampton has several museums for different interests. The SeaCity Museum features exhibits that trace the maritime and Titanic history of the city. The Solent Sky Museum shows the history of aviation in Southampton and the Solent region. The Tudor House and Garden in the Old Town shows life in the city from Tudor times to the present. The City Art Gallery has an extensive collection of works by contemporary British artists and regularly hosts special exhibitions.

Can I see the Titanic artifacts in Southampton?

Yes, you can see artifacts from the Titanic in Southampton. SeaCity Museum has a Titanic exhibit with many artifacts from the ship, including a lifeboat and crew uniforms. The museum also tells the story of the people who worked on the ship and those who lost their lives when the ship sank. There are also several monuments and plaques dedicated to the Titanic in the city, including the Titanic Engineers' Memorial and the Titanic Musicians' Memorial.

Feedback

I hope you found this article informative and helpful. I'm eager to improve the content and make it even more valuable for you. If you have any feedback or suggestions, I would love to hear from you.

Do you have any tips or hidden gems that you think should be added to the list? Are there any areas that you feel could use more explanation or clarification?

Your input is greatly appreciated and will help us to continue providing high-quality content that meets your needs and interests. Please feel free to share your thoughts.