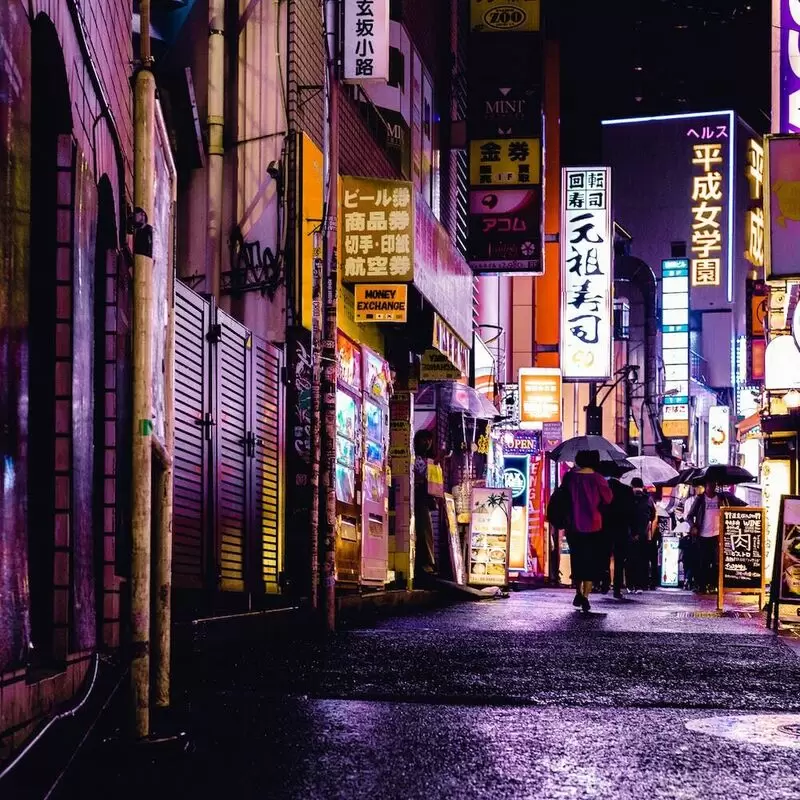 1. Sensō ji

The Sensō-ji is a must-see destination in Tokyo, Japan. This ancient Buddhist temple promises an unforgettable experience for tourists with its impressive architecture and beautiful surroundings. Walk through the iconic Thunder Gate and experience the bustling atmosphere of the Nakamise shopping street leading to the temple. Inside the temple, enjoy the unique atmosphere, explore the beautiful gardens and admire the intricate temple architecture, including the five-story pagoda.

Insider tip: Try the traditional street food offered at Nakamise and take a walk through the nearby Asakusa district for more local experiences.

Sensō ji
2-chōme-3-1 Asakusa, Taito City, Tokyo 111-0032
2. Tokyo Tower
Tokyo Tower is a must-see attraction in Tokyo, Japan. This iconic tower soars 333 meters high, making it even taller than the Eiffel Tower in Paris. From the observation deck 150 meters above the ground, you will have a breathtaking view of the city of Tokyo that will leave you mesmerized. If you are lucky, on a clear day you can also catch a glimpse of Mount Fuji. There are also restaurants, stores and even a wax museum inside the tower. The popular Zojoji Temple is also just a short walk from the tower - a perfect combination for sightseeing. Don't miss out on this incredible experience when you're in Tokyo.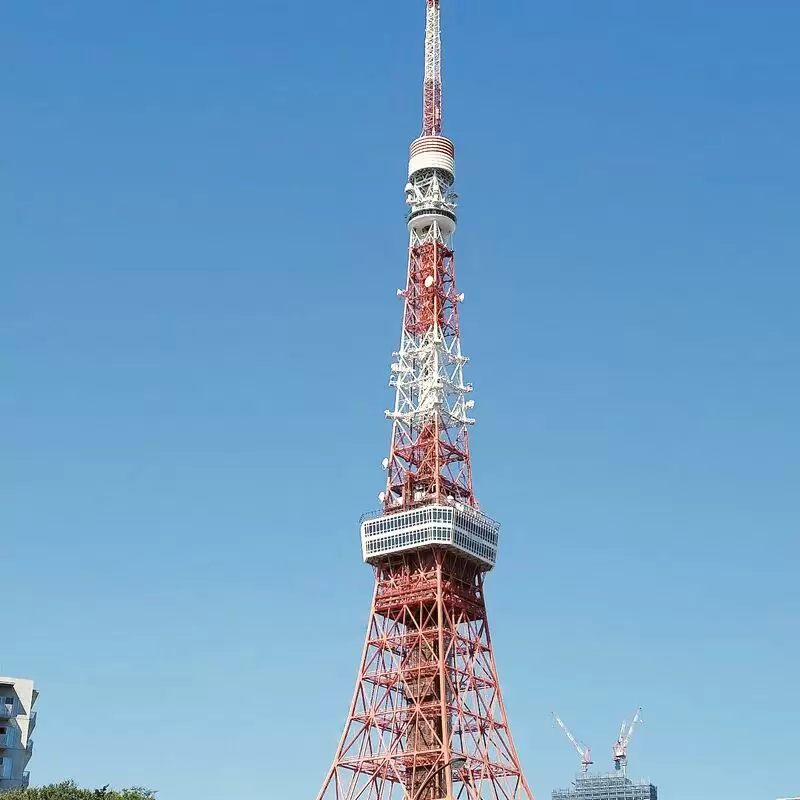 Tokyo Tower
4-chōme-2-8 Shibakōen, Minato City, Tokyo 105-0011
Monday - Sunday: 9:00 AM – 10:30 PM
3. Tokyo Skytree
If you want to experience the best views of Tokyo, a visit to the Tokyo Skytree is an absolute must. This iconic landmark in Japan rises 634 meters in the air and offers a panoramic view of the city, reaching as far as Mount Fuji on a clear day. The observation deck on the 350th floor is certainly the highlight of this tower, offering a bird's eye view of the bustling city. There are also several restaurants and souvenir stores to explore, including a shopping mall at the base of the tower. And if you have a little more time, you can also visit the nearby Asakusa Shrine and Sumida Aquarium.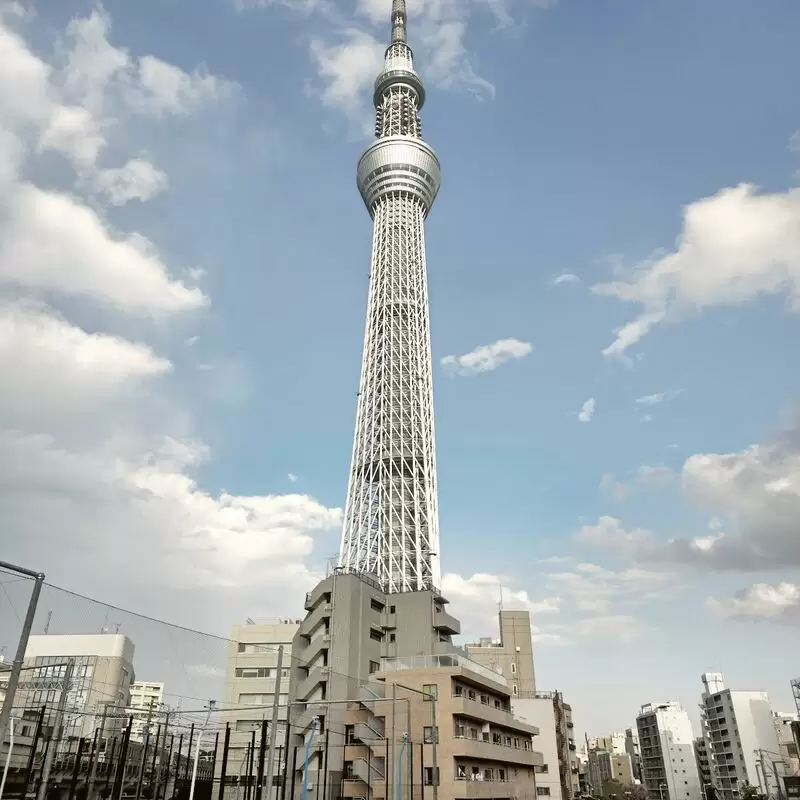 Tokyo Skytree
1-chōme-1-2 Oshiage, Sumida City, Tokyo 131-0045
Monday - Sunday: 10:00 AM – 9:00 PM
4. Meiji Jingu
Immerse yourself in the spiritual and tranquil atmosphere of Meiji Jingu, one of the holiest places in Tokyo. Located in the middle of a dense forest, the shrine features classic Shinto architecture and a tranquil courtyard. If you are lucky, you will witness a traditional wedding or spiritual prayer. After visiting the shrine, take a stroll through nearby Yoyogi Park, where you'll see street performers, food vendors and, in the spring, cherry blossom trees that are Instagram-worthy. Don't forget to bring your camera!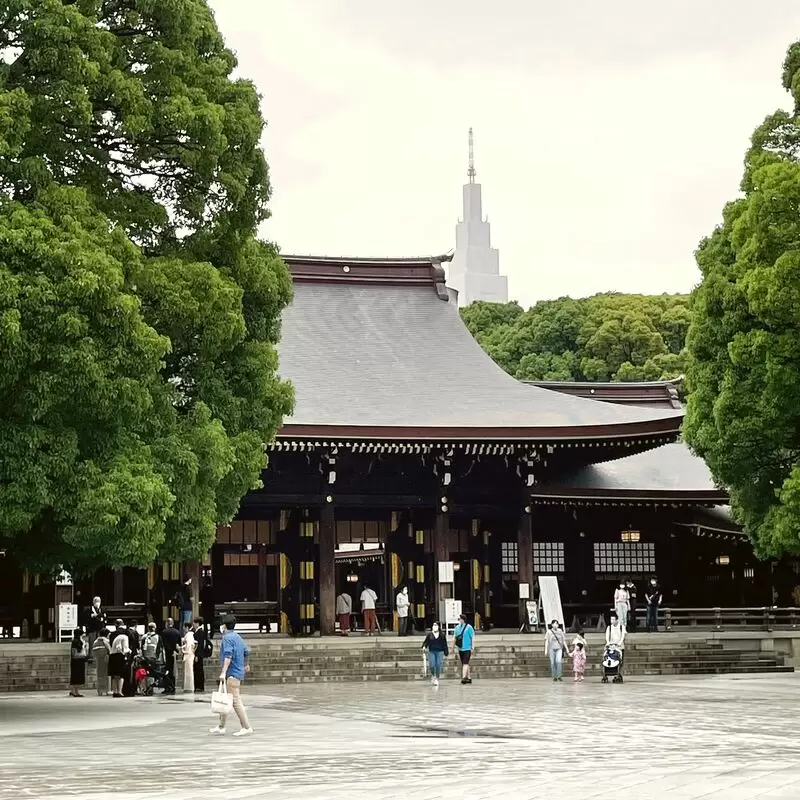 Meiji Jingu
1-1 Yoyogikamizonochō, Shibuya City, Tokyo 151-8557
Monday - Sunday: 5:20 AM – 5:20 PM
5. Ueno Park
Are you a nature lover looking for peace and quiet in the middle of the hectic city? Then Ueno Park is just the place for you! Enjoy a stroll through the sprawling gardens, admire exquisite works of art at the Tokyo National Museum, and enjoy the tranquil scenery on Ueno Hill. Discover cultural treasures at the Shitamachi Museum or enjoy the incredible scenery at Shinobazu Pond. Take a look at the history of Kan'ei-ji Temple and practice your haggling at the famous Ameya Yokocho Market nearby. Ueno Park is the perfect place to relax and explore, with plenty of attractions for all ages!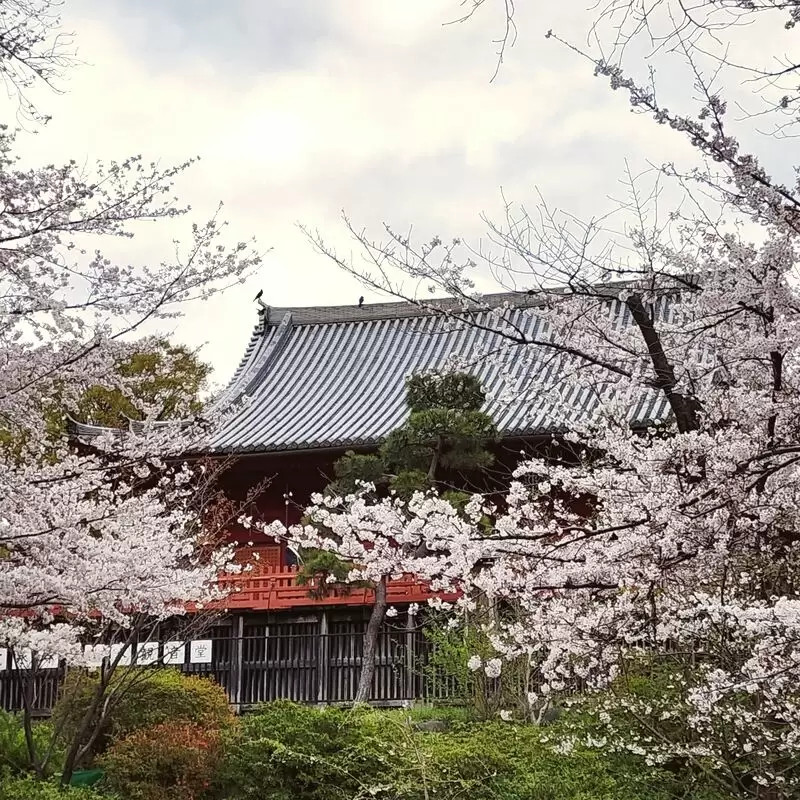 Ueno Park
4 Uenokoen, Taito City, Tokyo 110-0007
Monday - Sunday: 5:00 AM – 11:00 PM
6. Tokyo National Museum
The Tokyo National Museum is a must-see for all culture and history lovers who come to Tokyo. The museum has an extensive collection of Japanese art, with exhibits ranging from ancient pottery and Buddhist sculptures to samurai swords and woodblock prints. You can learn about the country's artistic and cultural traditions in the museum's various sections, some of which are devoted exclusively to traditional performing arts such as Noh and Kabuki. The museum is within walking distance of Ueno Park and Zoo, making it an ideal base for your visit to Tokyo.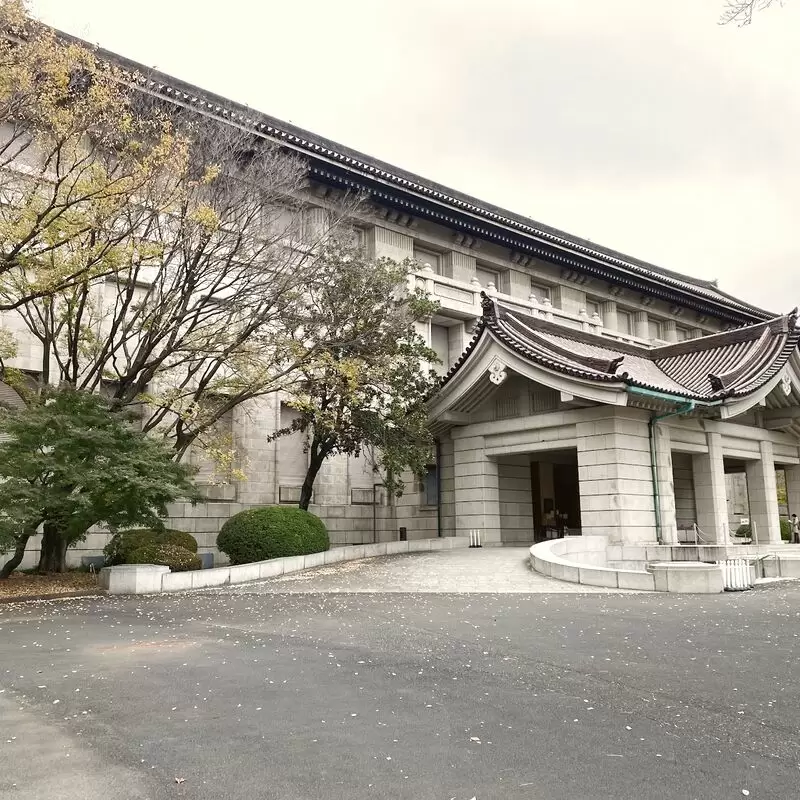 Tokyo National Museum
13-9 Uenokōen, Taito City, Tokyo 110-8712
Monday: Closed
Tuesday - Sunday: 9:30 AM – 5:00 PM
7. National Museum of Nature and Science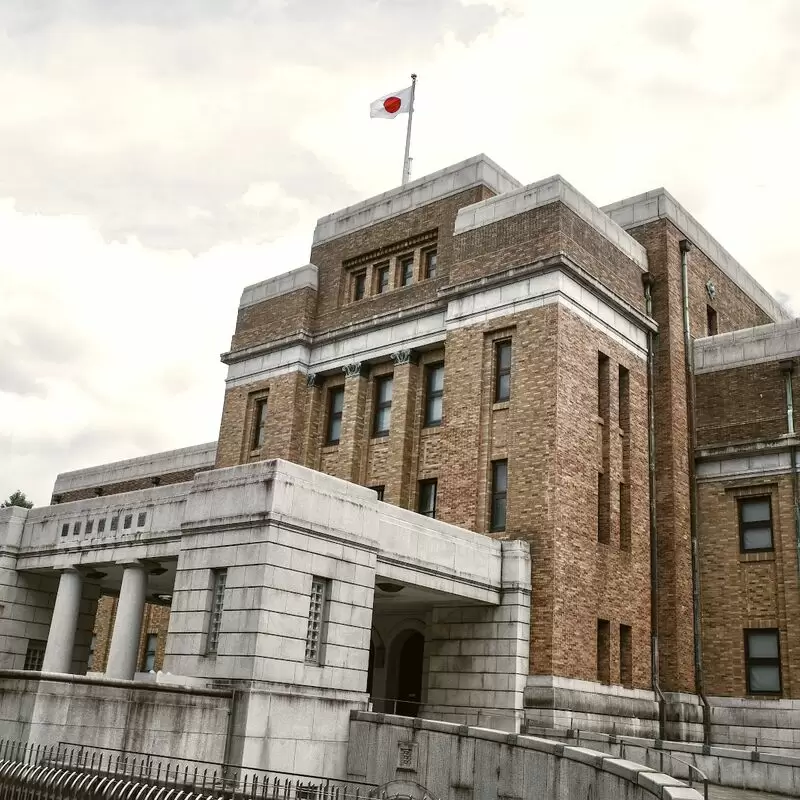 National Museum of Nature and Science
7-20 Uenokōen, Taito City, Tokyo 110-8718
Monday: Closed
Tuesday - Sunday: 9:00 AM – 5:00 PM
8. Ueno Zoo

Located in the heart of bustling Tokyo, Ueno Zoo is a must-see for all animal lovers. This beautiful zoo houses a wide variety of animals including giant pandas, tigers, elephants and many more. In addition to animal exhibits, the zoo also features a lush botanical garden and an aquarium with a variety of marine life.

Insider tip: Visit the zoo in the morning when the animals are most active, or bring a picnic and enjoy a relaxing afternoon in the peaceful surroundings. Nearby is the stunning Ueno Park, a popular place to admire the cherry blossoms in spring.

Ueno Zoo
9-83 Uenokōen, Taito City, Tokyo 110-8711

Monday - Sunday: 9:30 AM – 5:00 PM
9. Tsukiji Outer Market
Are you looking for a unique culinary experience in Japan? Then the famous Tsukiji Outer Market in Tokyo is the place for you! This lively and bustling market promises to delight your senses with exquisite fresh seafood, delicious street food, traditional Japanese sweets, and souvenirs galore. Get lost in a maze of narrow alleys filled with vendors, sample a wide range of delicacies (including freshly shucked oysters and the famous tamagoyaki omelet), and watch skilled chefs at work with knives. And if you're looking for something different, the beautiful Hama-rikyu gardens are just a short walk away. Don't miss this unforgettable Tokyo experience!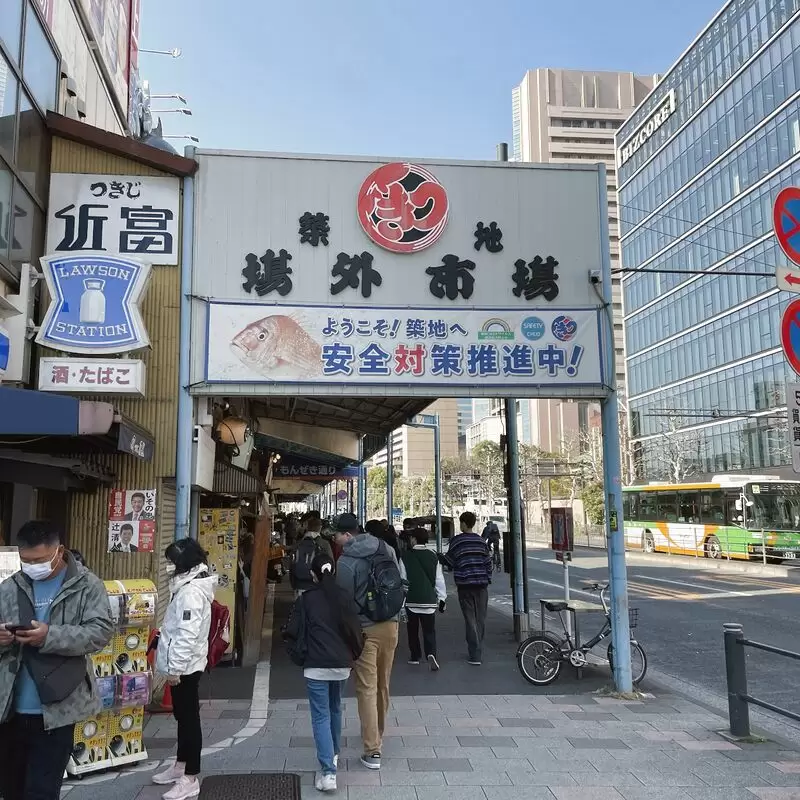 Tsukiji Outer Market
4 Chome-13 Tsukiji, Chuo City, Tokyo 104-0045
Monday - Saturday: Open 24 hours
Sunday: Closed
10. TeamLab Planets TOKYO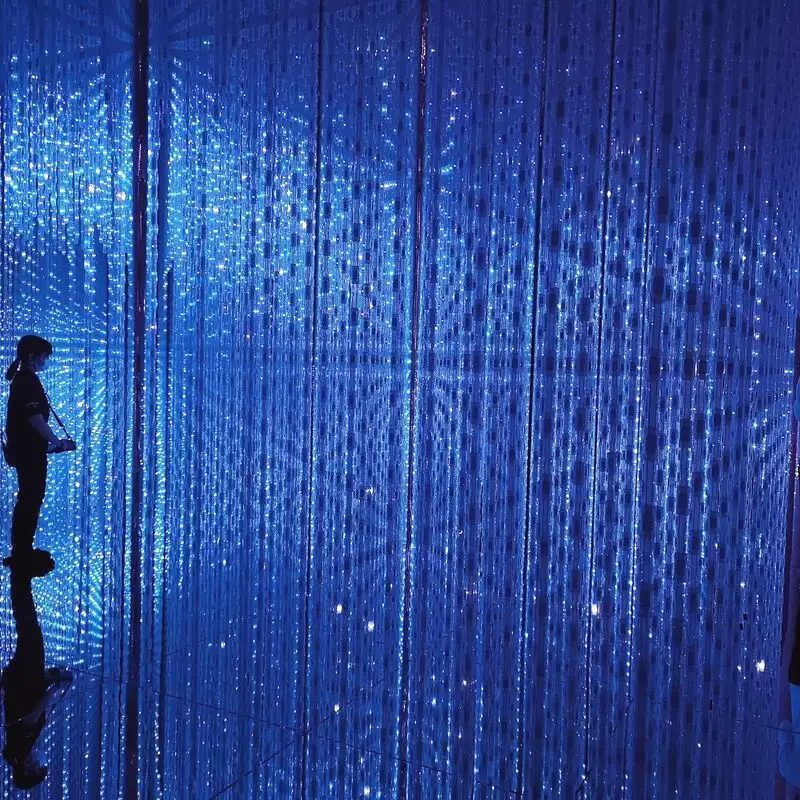 TeamLab Planets TOKYO
6-chōme-1-16 Toyosu, Koto City, Tokyo 135-0061
Monday - Friday: 9:00 AM – 9:00 PM
Saturday - Sunday: 9:00 AM – 10:00 PM
11. Edo Tokyo Museum

Are you ready to immerse yourself in the history and culture of Tokyo? Then the Edo-Tokyo Museum is an absolute must-see for you! This fascinating museum shows the evolution of Tokyo from its humble beginnings as the capital of the Edo period to the vibrant metropolis it is today. Marvel at the stunning life-size replicas of traditional buildings, learn about the city's history through interactive exhibits, and view fascinating collections of sculptures and artwork.

Insider tip: Be sure to visit the rooftop garden for breathtaking views of the surrounding cityscape. And while you're in the area, don't miss the stunning Sumida Hokusai Museum, just a short walk away.

Edo Tokyo Museum
1-chōme-4-1 Yokoami, Sumida City, Tokyo 130-0015
12. The National Art Center Tokyo

Art lovers should definitely visit the National Art Center in Tokyo - one of the largest art museums in the world! The sprawling complex houses an amazing collection of modern and contemporary art and features several impressive exhibitions throughout the year. What makes this museum special is the fact that there are no permanent collections on display here: Each visit is a unique experience.

Insider tip: The building's innovative architecture and its location in the Roppongi district are worth exploring. Don't forget to also pay a visit to the nearby Roppongi Hills for a panoramic view of the city.

The National Art Center Tokyo
7-chōme-22-2 Roppongi, Minato City, Tokyo 106-8558

Monday - Sunday: 10:00 AM – 6:00 PM
Tuesday: Closed
Friday - Saturday: 10:00 AM – 8:00 PM
13. Shibuya Sky
Looking for a breathtaking view of Tokyo that you won't soon forget? Then look no further than Shibuya Sky, located on the top floors of the recently opened Shibuya Scramble Square building. The floor-to-ceiling windows offer panoramic views of the city, letting you spot landmarks like the famous Shibuya Junction, Tokyo Tower, and the beautiful forested hills of Yoyogi Park in the distance. For an added thrill, be sure to visit the rooftop Sky Deck! Don't forget to grab a drink or a bite to eat at the café on the observation deck. Plus, Shibuya Sky is just a short walk from the colorful and bustling streets of Shibuya, so you can easily explore more of Tokyo's exciting offerings.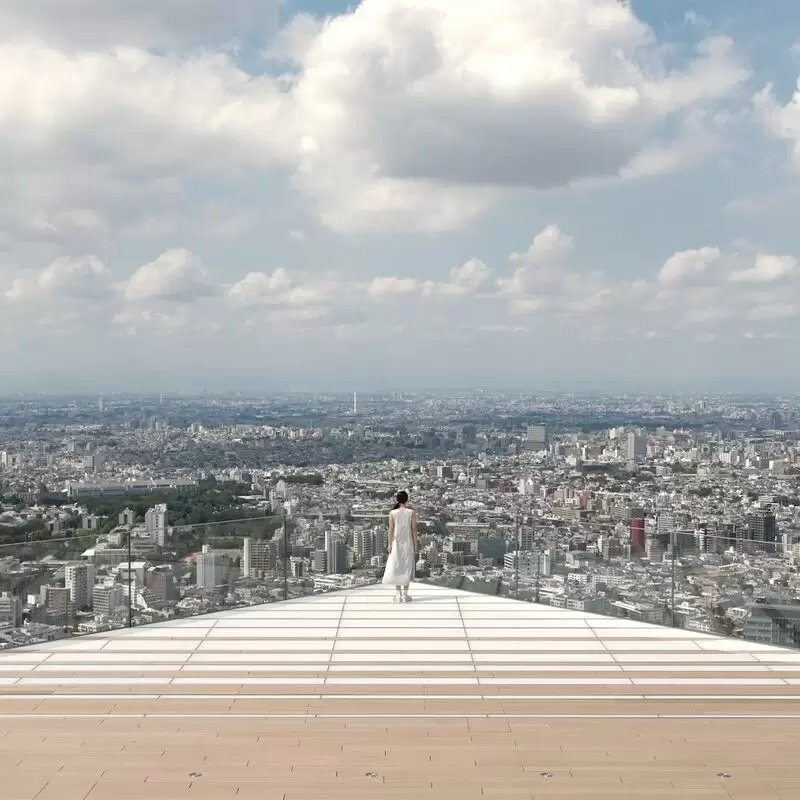 Shibuya Sky
14階・45階・46階・屋上
Monday - Sunday: 10:00 AM – 10:30 PM
14. Shiba Park

If you want to escape the hustle and bustle of Tokyo, Shiba Park should definitely be on your list. This beautifully landscaped park features manicured gardens, tranquil ponds, and stunning views of Tokyo Tower - the perfect place for a relaxing picnic or a romantic stroll.

Insider tip: Visit the park at sunset for breathtaking views of the city under the lights. Nearby is also the world-famous Zojoji Temple, definitely worth a visit when you're in the area.

Shiba Park
4-chōme-10-17 Shibakōen, Minato City, Tokyo 105-0011

Monday - Sunday: Open 24 hours
15. Tokyo Big Sight
Tokyo Big Sight is a must-see for anyone interested in modern architecture and technology. This unique building houses some of Japan's largest and most fascinating exhibitions, making it a hotspot for tourists and locals alike. With its distinctive design reminiscent of a spaceship, Tokyo Big Sight is an impressive sight not to be missed. If you're lucky, you may even catch a glimpse of the famous Tokyo Motor Show, which is held annually at this location. And when you're done exploring, you can treat yourself in the nearby Odaiba district with its many waterfront restaurants and shopping centers.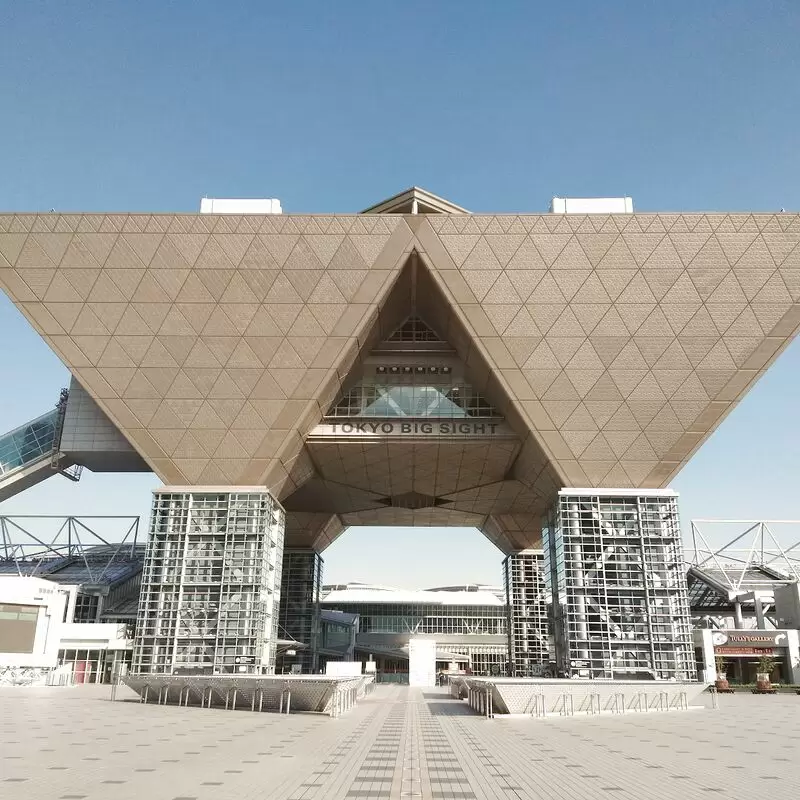 Tokyo Big Sight
3-chōme-11-1 Ariake, Koto City, Tokyo 135-0063
Monday - Sunday: 8:00 AM – 8:00 PM
16. The National Museum of Emerging Science and Innovation

Discover the latest scientific and technological advances at the National Museum of Emerging Science and Innovation in Tokyo. At this museum, visitors of all ages can explore interactive exhibits and learn about physics, robotics, space exploration, and more. Don't miss the popular ASIMO robot demonstration, which showcases the incredible capabilities of this humanoid robot.

Insider tip: Visit the museum on a weekday to avoid crowds, and visit nearby Odaiba Seaside Park for stunning views of Tokyo Bay. This museum is a must-see for any science lover visiting Tokyo!

The National Museum of Emerging Science and Innovation
2-chōme-3-6 Aomi, Koto City, Tokyo 135-0064

Monday - Sunday: 10:00 AM – 5:00 PM
Tuesday: Closed
Best Time to Visit Tokyo
The best time to visit Tokyo is either spring (late March to early May) or autumn (September to November), when the weather is mild and the city is adorned with stunning foliage. Summer (June to August) can be hot and humid, while winter (December to February) is cool with occasional snow. December, however, is a festive month with Christmas lights and markets.
Annual Weather in Tokyo
Tokyo 3-Day Forecast
Tue, 26 September
Night
72 °F
22 °C
0%
Morning
71 °F
21 °C
0%
Afternoon
80 °F
26 °C
0%
Evening
80 °F
27 °C
0%
Wed, 27 September
Night
75 °F
24 °C
0%
Morning
74 °F
23 °C
0%
Afternoon
80 °F
27 °C
0%
Evening
79 °F
26 °C
75%
Thu, 28 September
Night
76 °F
25 °C
79%
Morning
76 °F
24 °C
0%
Afternoon
82 °F
28 °C
0%
Evening
83 °F
28 °C
0%
Questions & Answers

Is Tokyo safe for solo travelers?

Tokyo is widely considered one of the safest cities in the world, and solo travelers should have no problem exploring the city on their own. The crime rate is low, and the city is very well connected with a highly efficient transportation system. However, as in any large city, it is important to take the usual precautions, such as being aware of your surroundings, avoiding crowded areas, and being careful with your belongings in tourist centers such as Shibuya and Shinjuku.

What is the Japanese language greeting I should use?

The most common Japanese greeting is "konnichiwa", which means "hello" or "good day". It is usually used during the day until early evening. Another common greeting is "ohayou gozaimasu" which means "good morning" and is used until about 10 am. "Konbanwa" is used in the evening and means "good evening". Finally, "Arigatou gozaimasu" is a polite way of saying "thank you" and is commonly used when leaving a store or restaurant. Using these greetings is a great way to show respect and converse with the locals during your trip to Tokyo.

Is it customary to tip in Tokyo?

No, in Tokyo and most parts of Japan it is not customary to tip. In fact, in Japanese culture, tipping can be considered rude, as it implies a superiority-inferiority relationship. Japanese service personnel take pride in their work and believe they are paid to provide excellent service without expecting anything extra. Therefore, show your appreciation by saying "arigatou gozaimasu" (thank you very much) or "sumimasen" (sorry) when you need help instead of tipping.

How do I navigate the train system and purchase a transportation card?

The train system in Tokyo can be overwhelming at first, but it is a convenient and inexpensive way to get around the city. You can buy a Suica or Pasmo card, which are smart cards that can be used on trains, subways, buses and even vending machines. These cards can be loaded with money at ticket machines or in stores. Make sure you always have enough money on your card before boarding a train. Pay attention to train schedules and platform numbers, as they can change frequently.

Where can I experience traditional Japanese culture?

To experience traditional Japanese culture in Tokyo, visit Meiji Shrine where you can witness a traditional Shinto wedding ceremony. You can also visit Asakusa, home to the famous Sensoji Temple, known for its classical architecture and bustling shopping street. Attend a tea ceremony at one of the city's many teahouses, or don a kimono and wander the streets of the historic Yanaka district. For something more modern, visit teamLab Borderless, an interactive art museum that combines technology and traditional Japanese aesthetics.

What are some unique foods to try in Tokyo?

Tokyo is a foodie's paradise, with an endless array of unique and delicious dishes to try. Must-try sushi at the famous Tsukiji Fish Market, yakitori (grilled chicken skewers) at Yakitori Avenue, savory okonomiyaki (Japanese pancakes), and ramen at one of Tokyo's legendary ramen stores. Adventurous foodies should try fugu (blowfish), natto (fermented soybeans) and takoyaki (squid balls). Also, don't miss the famous Japanese sweets like mochi (sweet rice cakes) and melon pan (sweet bread with cookie-like crust).

What should I wear when visiting temples and shrines?

When visiting temples and shrines in Tokyo, it is important to wear modest and respectful clothing. This means avoiding revealing clothing such as shorts and tank tops and opting for clothes that cover the shoulders and knees. It is also customary to remove shoes before entering temples and shrines. So, it is recommended to wear shoes that you can easily put on and take off, such as loafers or sandals. It is also advisable to avoid clothing with loud prints or slogans and to keep accessories and makeup to a minimum.

Are there any etiquette rules I should be aware of when dining?

When dining out in Tokyo, there are some important etiquette rules you should follow. First, you should always remove your shoes before entering a traditional Japanese restaurant. Second, it is considered polite to say "Itadakimasu" before eating and "Gochisousama deshita" after eating. In addition, slurping noodles is considered a sign of enjoyment and is therefore acceptable. Finally, it is customary to pour others a drink and wait for them to do the same before pouring your own drink. If you follow these simple rules, you will have a positive dining experience in Tokyo.

How can I exchange currency and where are the best rates?

There are banks, post offices and exchange offices throughout Tokyo where you can exchange money. The rates can fluctuate, but generally banks and post offices offer the best exchange rates. However, it is always a good idea to compare rates in several places before deciding. Also, ATMs are available throughout the city and often offer favorable exchange rates. Many ATMs accept foreign debit cards for cash withdrawals, but it is advisable to check with your bank beforehand to see if your card will work in Japan.

Are there any day trips or excursions from Tokyo worth taking?

Yes, there are several day trips and excursions from Tokyo that are worthwhile. First, you should visit the ancient capital of Kamakura, known for its shrines, temples and monuments. Next, you should visit Nikko National Park to see the beautiful waterfalls and hike through the forest. Another good option is a trip to the hot springs city of Hakone, known for its breathtaking views of Mount Fuji and its relaxing hot springs. Finally, explore the small town of Kawagoe, also known as "Little Edo", with traditional Japanese architecture and stores selling local goods.

Feedback

I hope you found this article informative and helpful. I'm eager to improve the content and make it even more valuable for you. If you have any feedback or suggestions, I would love to hear from you.

Do you have any tips or hidden gems that you think should be added to the list? Are there any areas that you feel could use more explanation or clarification?

Your input is greatly appreciated and will help us to continue providing high-quality content that meets your needs and interests. Please feel free to share your thoughts.