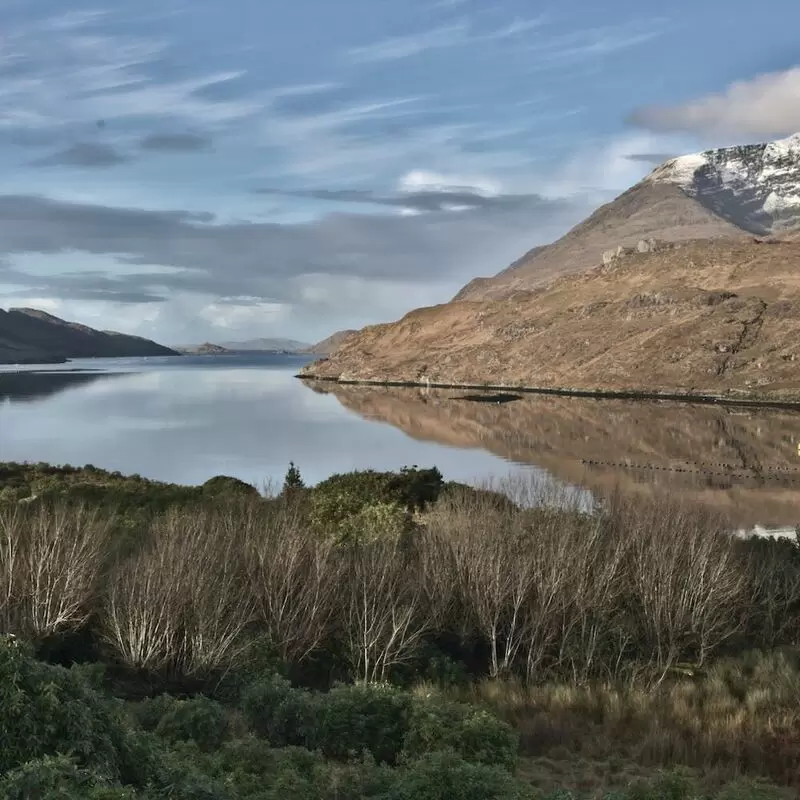 1. Eyre Square
Eyre Square in the heart of Galway City is a must-see for any traveler. This bustling, vibrant square is steeped in history and filled with beautiful sculptures, like the iconic Quincentennial Fountain. The many charming cafes and pubs nearby are the perfect place to enjoy traditional Irish fare or mingle with friendly locals. Also visit nearby Tigh Neachtain, a cozy, atmospheric pub popular with artists and poets from around the world.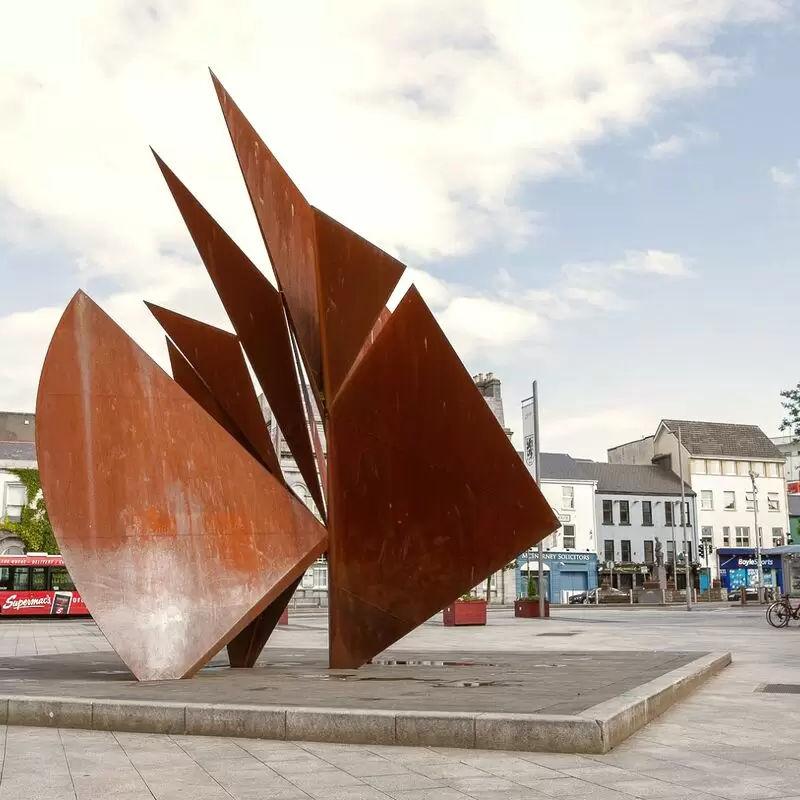 Eyre Square
Eyre Square, Galway
Monday - Sunday: Open 24 hours
2. Galway Cathedral
A visit to Galway is not complete without a trip to the majestic Galway Cathedral! This iconic limestone structure is an architectural marvel that blends Renaissance, Gothic and Romanesque styles. You'll be impressed by the intricate stained glass windows, stunning pipe organ, and breathtaking mosaics. Take a moment to enjoy the peaceful atmosphere overlooking the River Corrib. Pro-tip: Attend an evening service to enjoy the full acoustic experience. Just a short walk away, you can explore the historic Spanish Arch and bustling Quay Street.
Galway Cathedral
Gaol Road, Galway
Monday: 8:30 AM – 9:00 PM
Tuesday - Friday: 8:30 AM – 6:30 PM
Saturday - Sunday: 8:30 AM – 7:00 PM
3. Galway Atlantaquaria National Aquarium of Ireland
Immerse yourself in the wonders of Galway Atlantaquaria, the National Aquarium of Ireland! Discover Ireland's diverse underwater world through more than 70 exhibits featuring marine life from the Atlantic Ocean. Look forward to an interactive experience with touch tanks and feedings. Don't miss the fascinating Ocean Tank, which features sharks and other fascinating sea creatures. Just a short walk away, you'll find the beautiful Salthill Promenade and the iconic Blackrock Diving Tower - perfect for a scenic walk along the coast after your aquatic adventure.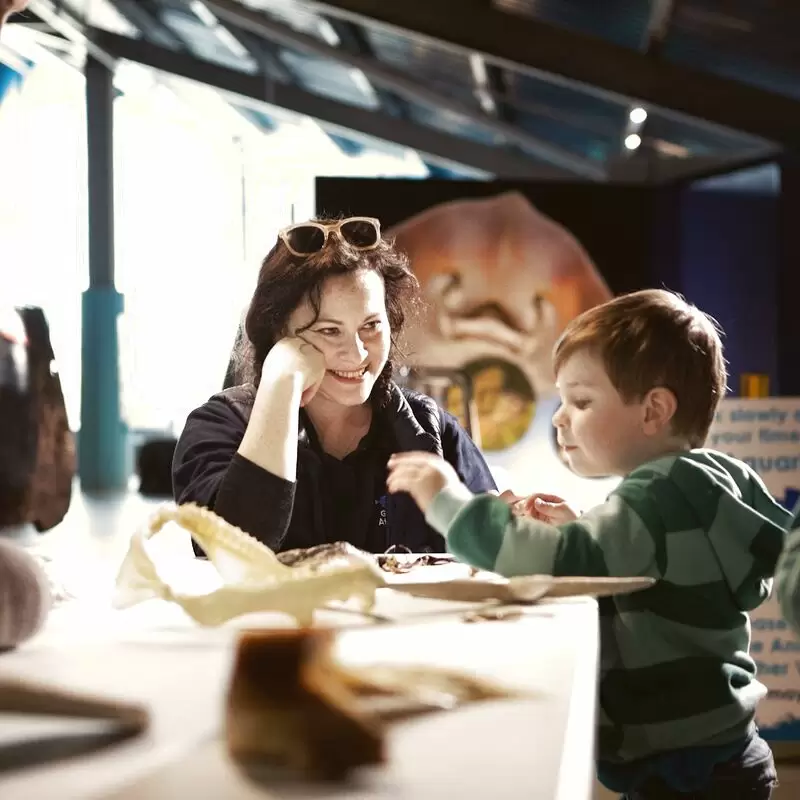 Galway Atlantaquaria National Aquarium of Ireland
Seapoint Promenade, Galway
Monday - Friday: 10:00 AM – 5:00 PM
Saturday - Sunday: 10:00 AM – 6:00 PM
4. Coole Park
Coole Park is a nature lover's dream, a magical place steeped in history and literature. Walk through the enchanting woods where the famous poet W.B. Yeats once found inspiration, and marvel at the 400-year-old autograph tree decorated with the initials of great literary figures. Visit the family-friendly visitor center, don't miss the mesmerizing views of Coole Lake, and try to spot the park's resident wildlife. Plus, it's just a short drive to the charming village of Gort, where a true Irish experience awaits you!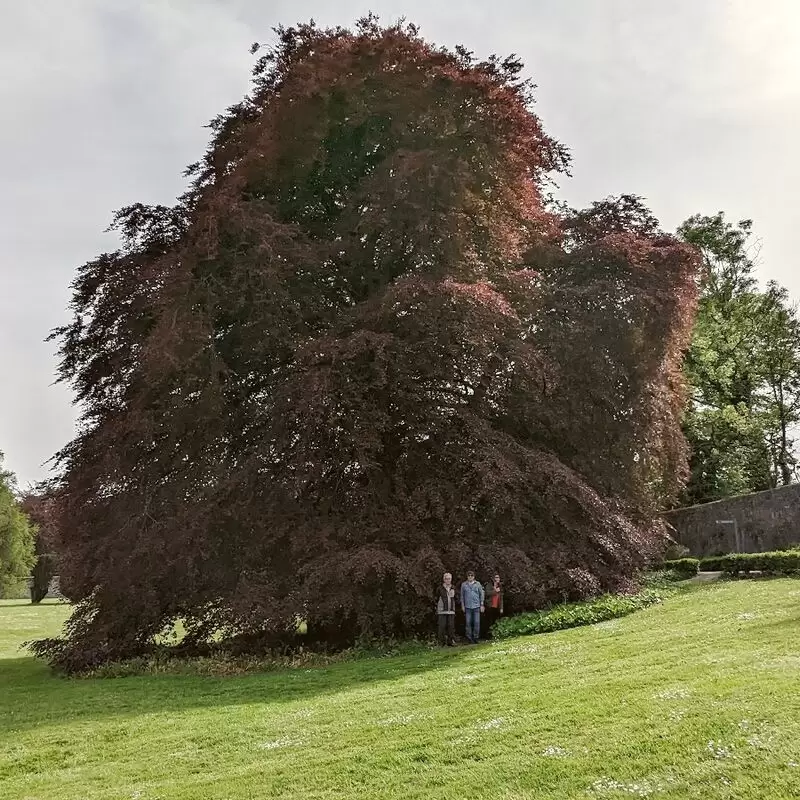 Coole Park
Coole Demesne, Co. Galway
Monday - Sunday: 8:00 AM – 7:30 PM
5. Spanish Arch
A visit to the famous Spanish Arch is a must for any history buff staying in Galway! Once an extension of Galway's ancient city walls, this 16th century monument offers a fascinating glimpse into the city's rich maritime past. Look out for the charming swans near the arch, and from there, stroll along the scenic banks of the River Corrib to the adjacent Galway City Museum to round out your cultural experience while enjoying spectacular views of the Claddagh!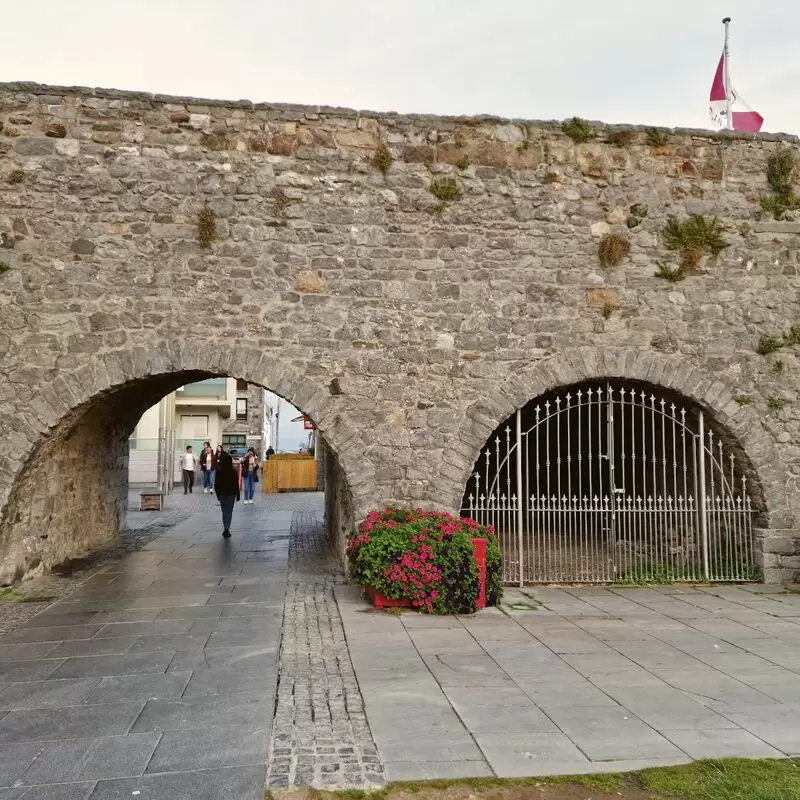 Spanish Arch
2 The Long Walk, Galway
Monday - Sunday: Open 24 hours
6. Barna Woods
Barna Woods offers an enchanting escape into the lush Irish countryside with its nature trails, diverse flora and fauna, and the alluring scent of eucalyptus trees. This wonderful woodland has a magical charm that entices visitors to explore its trails and hidden corners, perfect for unforgettable photos. Don't miss the old ring fort hidden in the woods. Nearby is also Silverstrand, a breathtaking coastline of silver sand that will captivate any visitor.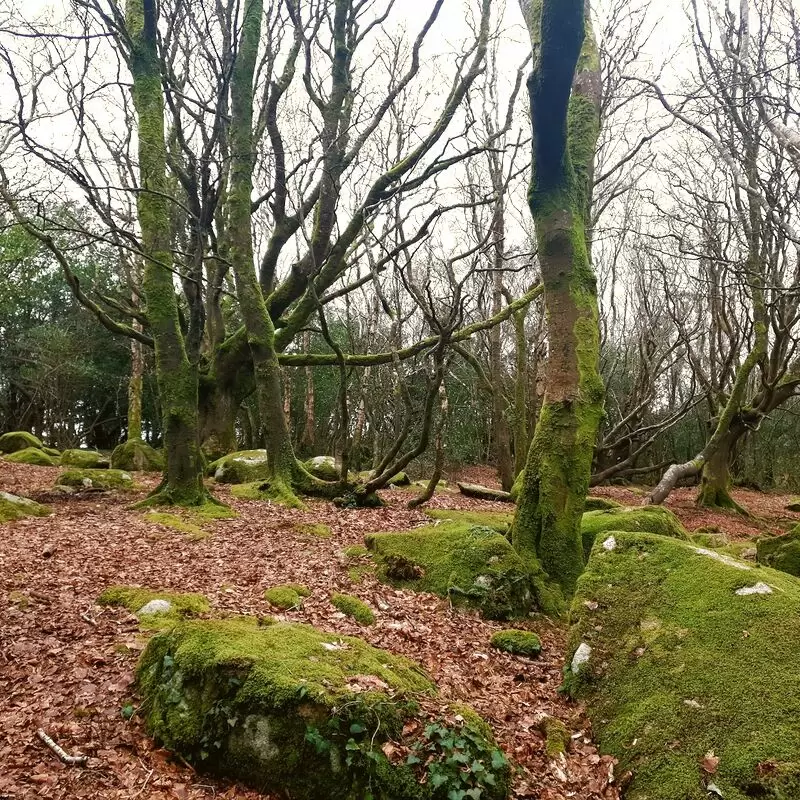 Barna Woods
Cappagh Road, Galway
Monday - Sunday: Open 24 hours
7. Galway City Museum
A visit to Galway City Museum is a must for any history and culture lover! This modern and user-friendly museum features fascinating exhibitions about Galway's rich archaeology, heritage and artistic achievements. Don't miss the unique artifacts from prehistoric eras and the city's medieval past. The museum is located near the famous Spanish Arch and offers breathtaking views of the Corrib River. The museum is just steps from bustling Quay Street, home to Galway's best cafes, pubs and stores.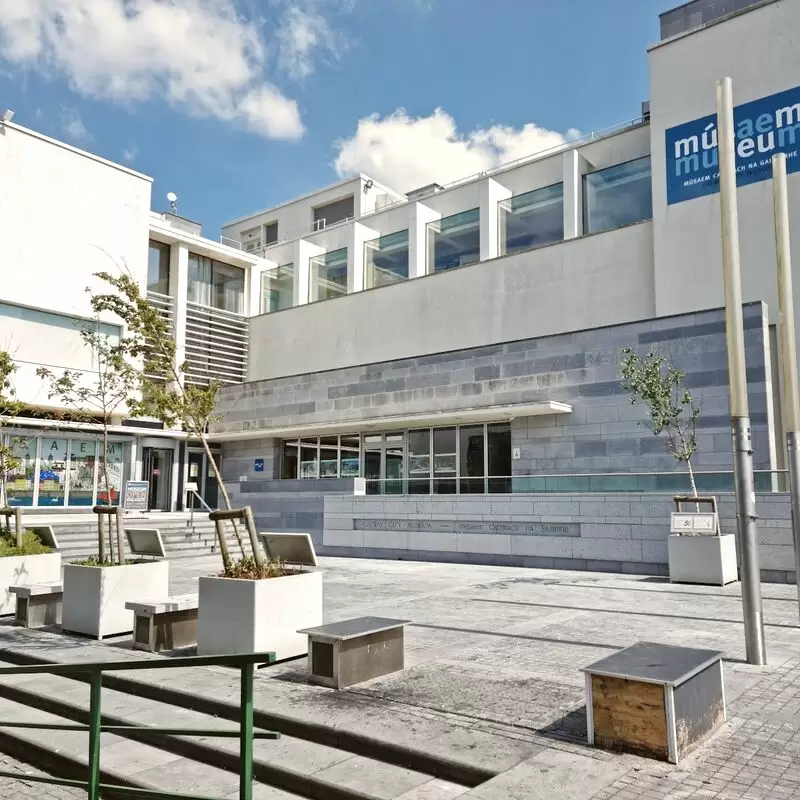 Galway City Museum
Spanish Parade, Galway
Monday - Sunday: Closed
Tuesday - Saturday: 10:00 AM – 5:00 PM
8. Brigit's Garden & Café
Discover a slice of paradise at Brigit's Garden & Café, a hidden gem in the stunning Galway Irish countryside! This enchanting 11-acre site was modeled after Celtic mythology and offers a unique experience through scenic woodland walks, vibrant wildflower meadows and soothing water features. Enjoy delicious home-cooked meals in the café or participate in the offbeat workshops and seasonal events. Nearby, you can also explore historic Ross Errilly Friary, which adds a sense of awe to your magical visit.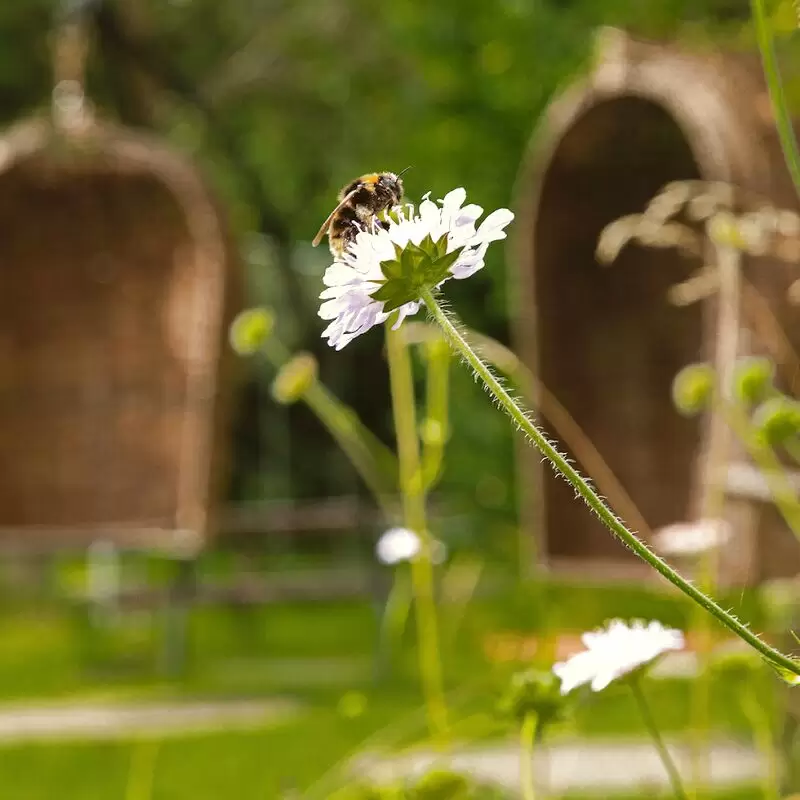 Brigit's Garden & Café
Pollagh, Rosscahill
Monday - Sunday: 10:00 AM – 5:30 PM
9. Menlo Castle
Discover the enchanting Menlo Castle, located on the banks of the River Corrib. This 16th-century ivy-covered castle adds a fairy-tale charm to the picturesque Galway countryside. It's a hidden gem away from the bustling city, where you can relax and admire the history that lies within the castle's walls. Explore the nearby walking trails and discover one of the region's most popular spots, the tranquil Menlo Pier - the perfect place for a leisurely stroll or picnic with mesmerizing views.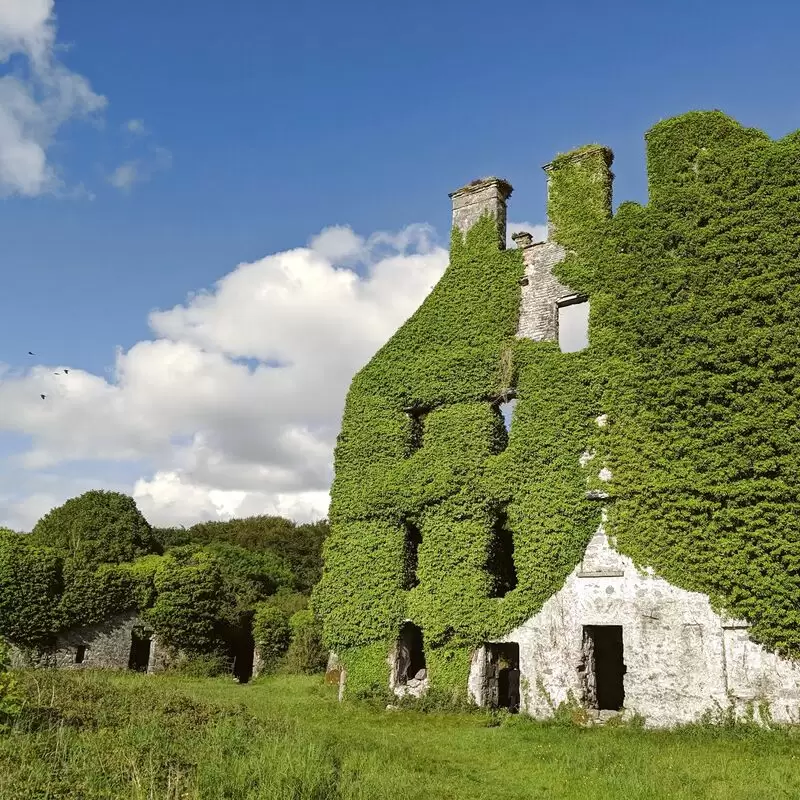 10. Aughnanure Castle
Aughnanure Castle, a 16th-century tower house set amid lush greenery, is a must-see when visiting Galway. A tour of the well-preserved castle brings its rich history to life, with stories of the O'Flaherty clan that ruled the region. Don't miss the atmospheric banquet hall or the picturesque view of Lough Corrib from the fortress walls. While you're in the area, also explore the nearby picturesque village of Oughterard, known for its traditional thatched cottages and tranquil setting.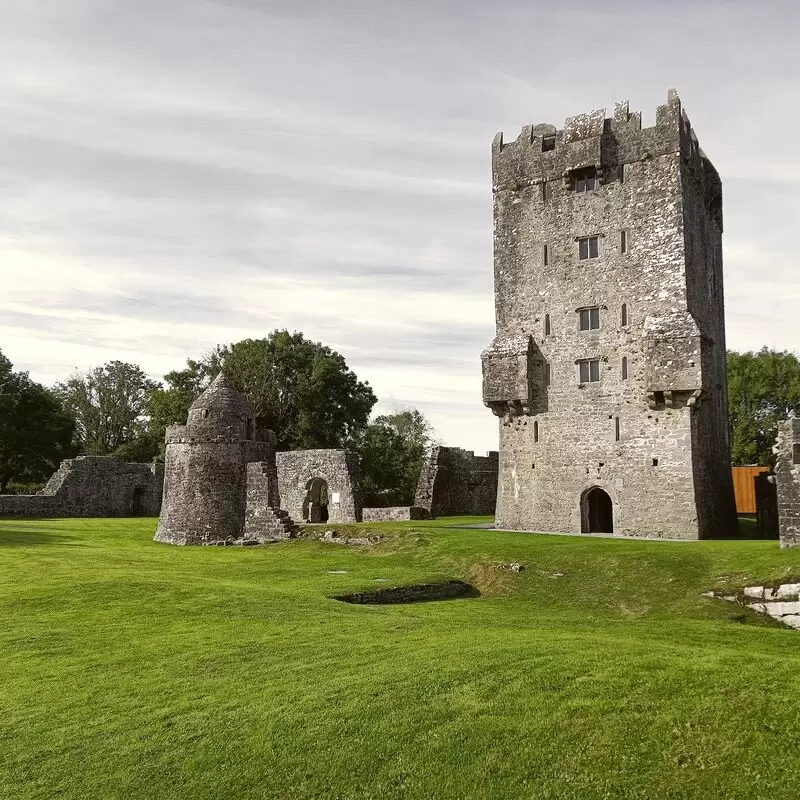 Aughnanure Castle
Aughnanure, Oughterard
Monday - Sunday: 9:30 AM – 6:00 PM
11. The Latin Quarter
Galway's Latin Quarter is a lively and charming neighborhood that reflects the true essence of Irish culture. With its narrow cobblestone streets lined with colorful stores, lively pubs, and exquisite restaurants, it's a haven for tourists and locals alike. Be swept away by the lively street performances and live traditional music that resounds through the streets. Don't miss the famous Hall of Red Earl on Druid Lane, just a stone's throw from the Latin Quarter, an important historical and archaeological site.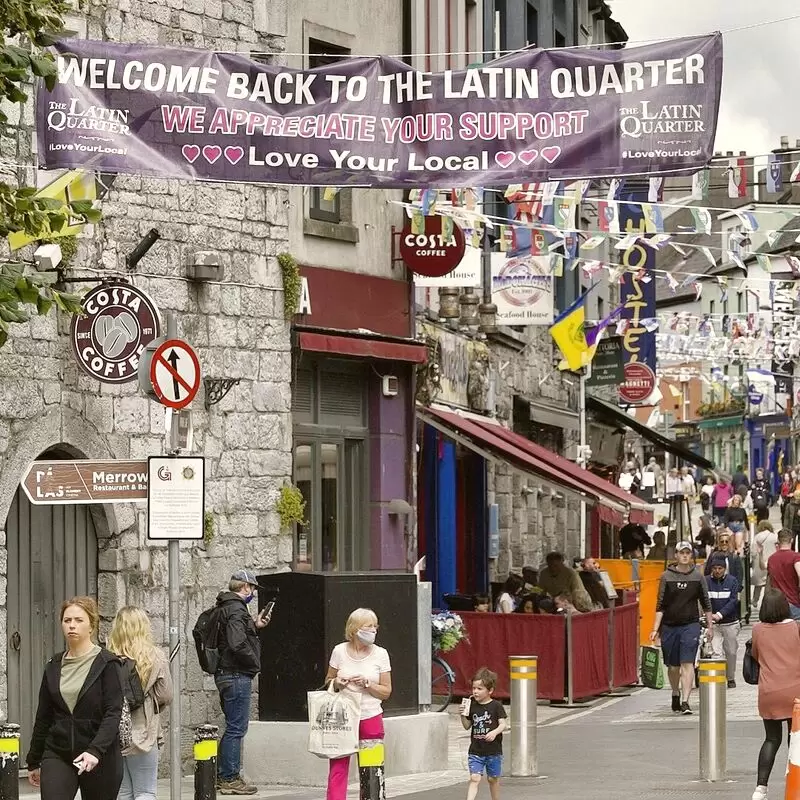 The Latin Quarter
22 High Street, Galway
Monday - Sunday: Open 24 hours
12. Rinville Park
Venture into the serene oasis of Rinville Park, the epitome of Irish beauty! With its rich history and breathtaking views, this coastal gem will captivate you. Stroll the tranquil woodland trails or stroll along the shore as you take in the picturesque panoramas of Galway Bay. You may even be lucky enough to see gray herons, seals and swans in their natural habitat - a wildlife lover's paradise! Before you leave, take a look at the majestic Rinville Castle, a testament to the region's rich history.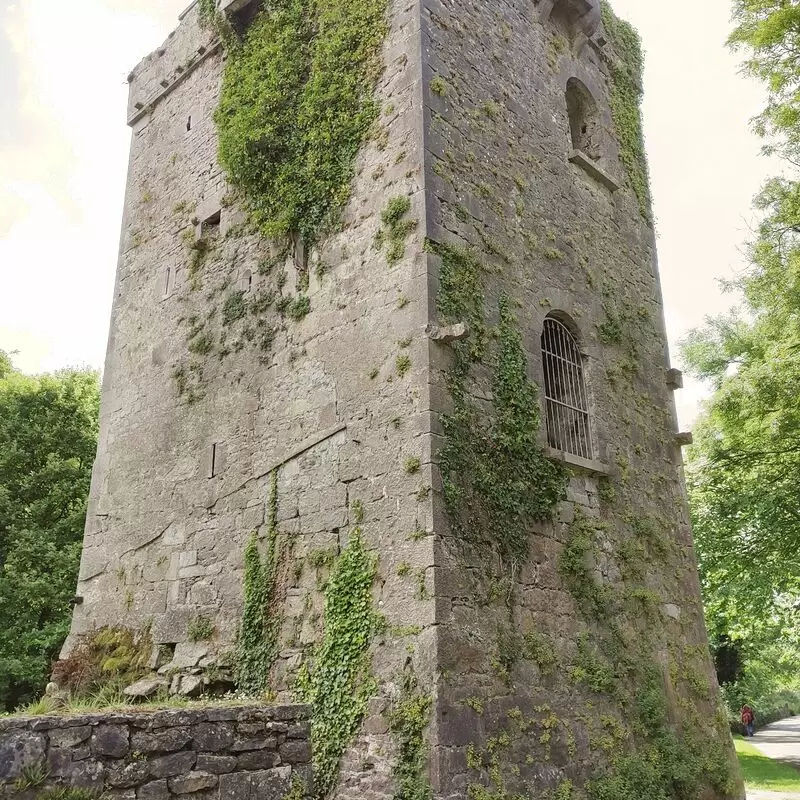 Rinville Park
Marshallspark, Co. Galway
Monday - Sunday: Open 24 hours
13. Athenry Castle
A trip to Galway is incomplete without experiencing the historic charm of Athenry Castle! This beautifully restored 13th century Anglo-Norman fortress offers a rare glimpse into medieval life in Ireland. Marvel at the exhibit that showcases the incredible architectural development of the castle and immerse yourself in the stories of the de Birmingham family. Don't miss the enchanting view from the battlements! Just a short walk away is the nearby Athenry Dominican Monastery with its impressive Gothic architecture.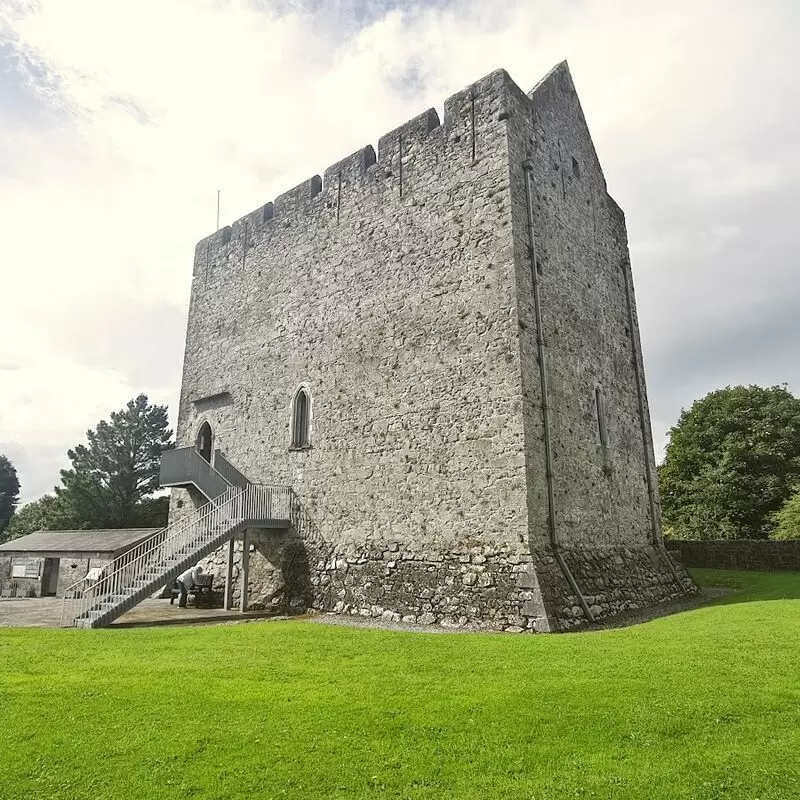 Athenry Castle
Court Lane, Gorteenacra, Athenry
Monday - Sunday: 9:30 AM – 6:00 PM
14. Saint Nicholas' Collegiate Church
Saint Nicholas' Collegiate Church in Galway is a historic gem dating back to the 14th century. This medieval marvel is associated with Christopher Columbus, who is said to have prayed here during his voyage to America. Discover the church's ornate carvings, which depict Ireland's ecclesiastical heritage in intricate detail. Just a stone's throw away, stroll the bustling streets of Galway's Latin Quarter, an ideal place to discover traditional Irish stories, pubs, and authentic crafts.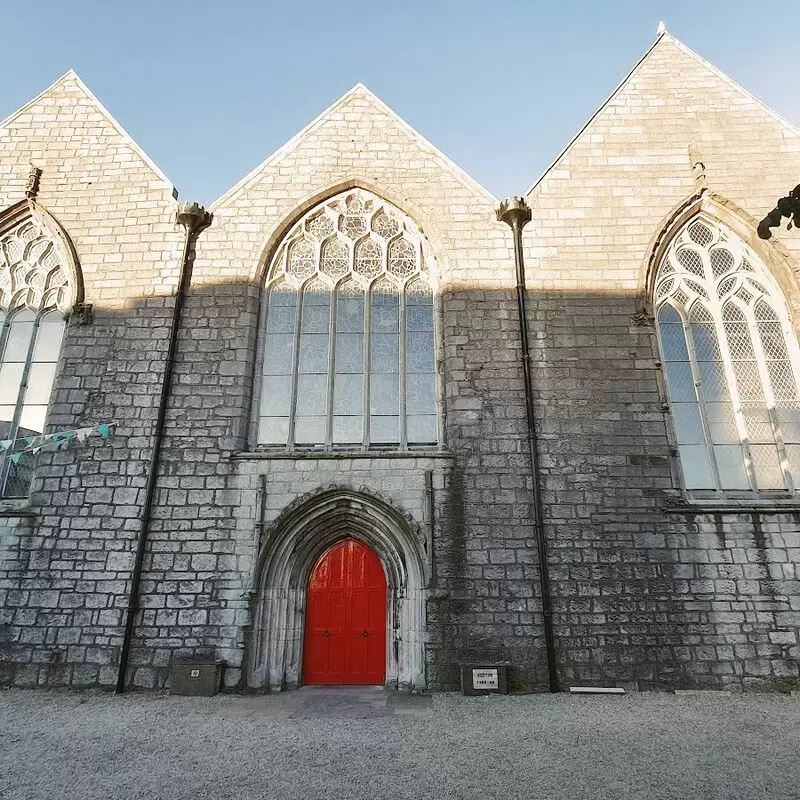 Saint Nicholas' Collegiate Church
St. Nicholas Collegiate Church, Lombard Street, Galway
Monday - Sunday: Closed
Tuesday - Saturday: 10:00 AM – 4:00 PM
Wednesday: 11:00 AM – 4:00 PM
15. Rathbaun Farm
A visit to Rathbaun Farm in Galway is a fantastic opportunity to experience authentic Irish country life! Get up close and personal with the cute sheep, witness demonstrations with sheepdogs, and sample the delicious scones fresh from the farm's oven. The warm, friendly Folan family offers a glimpse into traditional Irish culture, making your visit both educational and memorable. Don't miss nearby gems like beautiful Aillwee Cave and the stunning Cliffs of Moher, just a short drive away!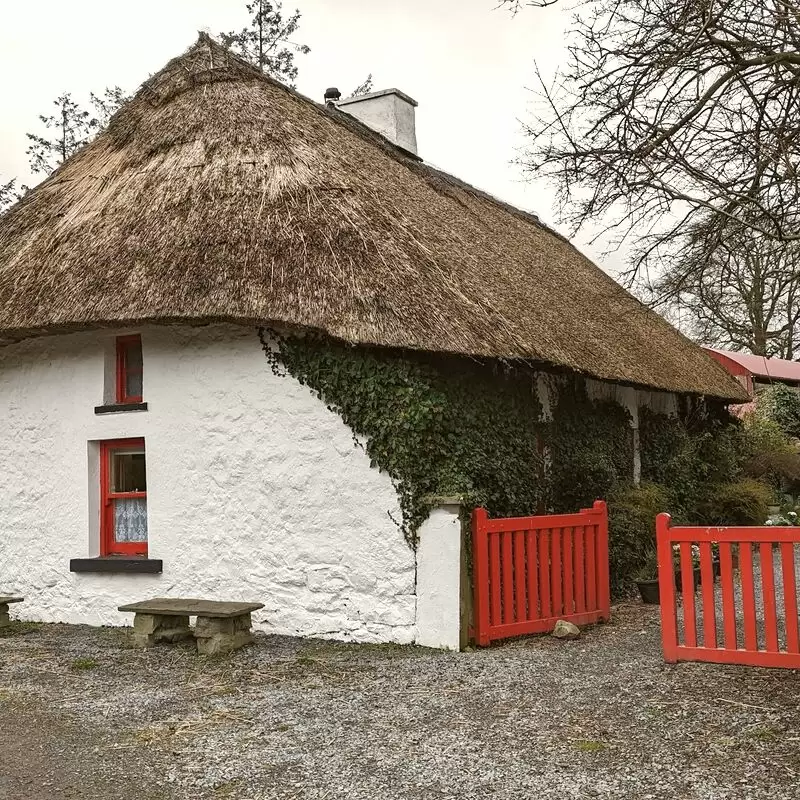 Rathbaun Farm
Rathbane, Ardrahan
16. Glengowla Mines
Venture into the depths of Glengowla Mines, Galway's hidden gem where time stands still. Experience the wonder of Ireland's mining history as you explore the original adits dating back to 1850. Experience living mineral formations and iconic mining relics as you listen to the stories of the brave miners. Just steps away, immerse yourself in Irish farm life by herding sheepdogs, cutting traditional peat and riding Connemara ponies. Experience the captivating blend of history and culture at Glengowla Mines that will stay with you for a long time!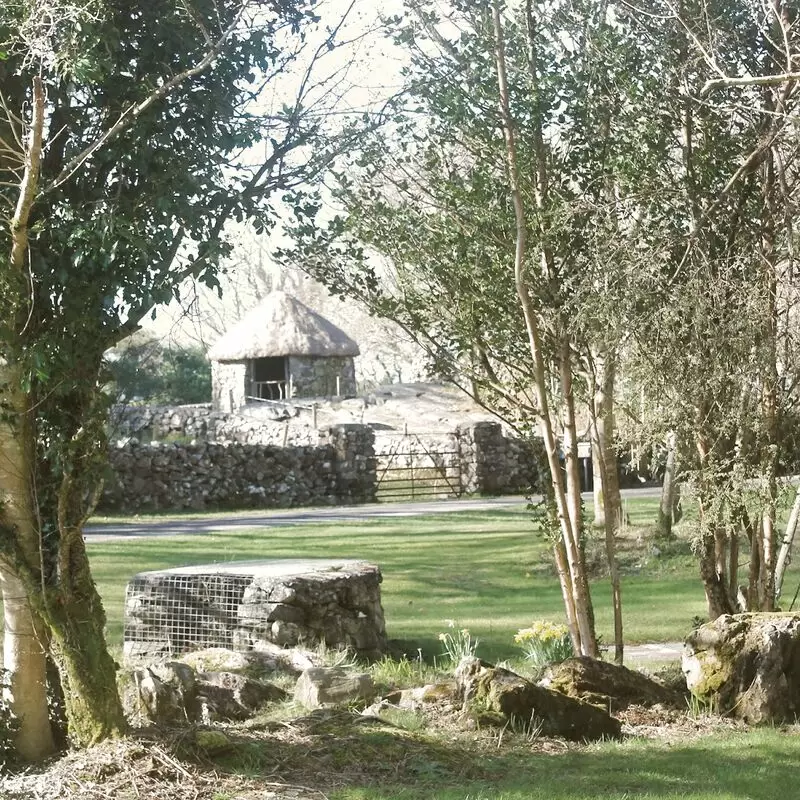 Glengowla Mines
Glengowla, Glengowla East, Oughterard
Monday - Sunday: Closed
Tuesday - Saturday: 10:00 AM – 5:00 PM
17. Loughwell Farm Park
Discover charming Loughwell Farm Park, nestled in the breathtaking Connemara countryside. Experience the best of rural Ireland with family-friendly activities like animal feeding, horse-drawn train rides and indoor play areas. Watch the rare and adorable Connemara pony and indulge in delicious sweets at the on-site tea house. Nearby, explore the majestic Barna Woods or visit Moycullen, the gateway to the Connemara region, where traditional Irish charm comes alive.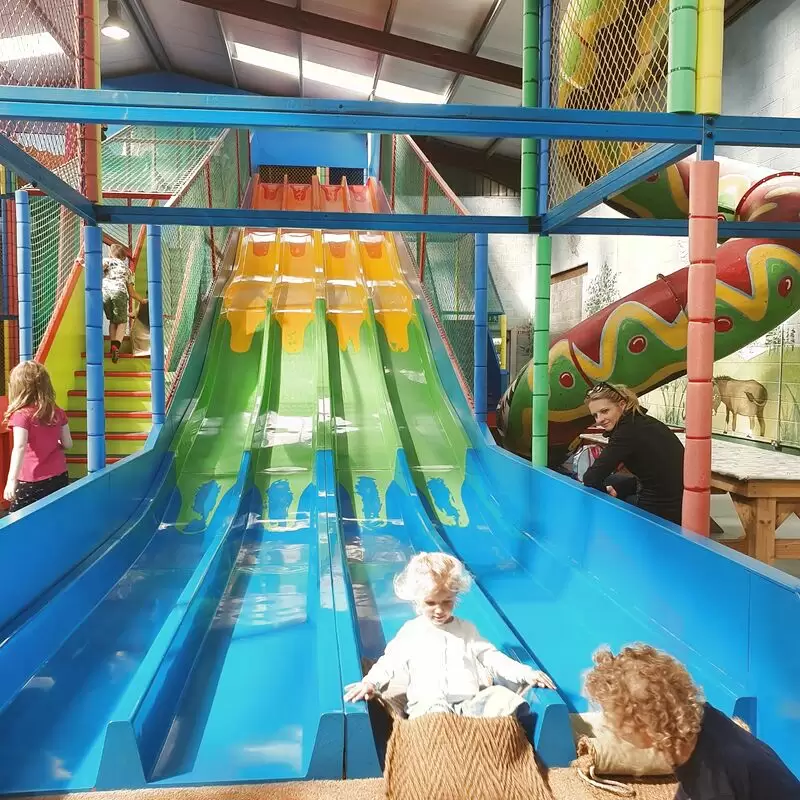 Loughwell Farm Park
Loughwell, Laughil, Moycullen
Monday - Friday: Closed
Saturday - Sunday: 11:00 AM – 5:00 PM
Best Time to Visit Galway
The best time to visit Galway is during the summer months from June to August, when the weather is warmer and drier. This is also the time when many festivals take place, such as the Galway International Arts Festival in July and the Galway Races in August, which offer a lively atmosphere and unique cultural experiences.
Annual Weather in Galway
Galway 3-Day Forecast
Tue, 26 September
Night
60 °F
16 °C
0%
Morning
55 °F
13 °C
71%
Afternoon
57 °F
14 °C
77%
Evening
55 °F
13 °C
62%
Wed, 27 September
Night
52 °F
11 °C
73%
Morning
54 °F
12 °C
71%
Afternoon
53 °F
12 °C
62%
Evening
55 °F
13 °C
88%
Thu, 28 September
Night
51 °F
11 °C
77%
Morning
48 °F
9 °C
0%
Afternoon
55 °F
13 °C
89%
Evening
56 °F
13 °C
60%
Questions & Answers

What is Galway known for?

Galway, a vibrant city on the west coast of Ireland, is known for its lively atmosphere, rich cultural heritage and picturesque surroundings. It is often referred to as the "cultural heart of Ireland" and has a thriving arts scene, numerous festivals and a strong presence of traditional Irish music. The city is also famous for Galway Bay, its charming medieval lanes, and the nearby picturesque landscapes of Connemara National Park and the Cliffs of Moher. The warm and welcoming atmosphere of Galway makes the city a must-see for travelers.

What local dishes should I try?

While in Galway, be sure to sample some of the local delicacies that reflect the region's rich culinary heritage. Enjoy fresh seafood dishes like Galway Bay oysters, Atlantic salmon and seafood chowder. Traditional Irish stew with tender lamb and vegetables is a heartwarming dish not to be missed. A particular specialty is Drisheen, a savory pudding made with sheep or cow's blood. Finally, no trip to Galway would be complete without trying an authentic homemade soda bread, which pairs perfectly with Irish butter.

How do I get around in Galway?

Getting around Galway is relatively easy due to the compact size of the city. Most attractions, restaurants and shopping are within walking distance in the city center. For longer distances, you can use the local Bus Éireann buses or take advantage of Galway's bike-sharing program called Coca-Cola Zero Bikes. Cabs are also readily available in the city, and if you prefer to drive, there are several car rental agencies.

Are there any day trips from Galway?

Yes, there are several fantastic day trips that can be taken from Galway. Visit the picturesque Cliffs of Moher and experience their sheer beauty and rugged coastlines. Explore the breathtaking scenery of Connemara National Park with its picturesque lakes and mountains. For a unique cultural experience, visit the Aran Islands, where Irish traditions are kept alive amid spectacular scenery. Also, the Burren region offers a fascinating mix of flora, fauna and ancient archaeological sites in a unique limestone landscape.

What's the nightlife like in Galway?

Nightlife in Galway is lively and diverse, providing fun for locals and visitors alike. The lively city is home to many traditional Irish pubs, modern bars and vibrant nightclubs. The city is famous for its live music scene with talented local bands and musicians performing in various venues. Quay Street is the heart of Galway's nightlife, where you'll find a mix of cozy, dimly lit venues and lively bars with enthusiastic crowds. The welcoming atmosphere and friendly locals contribute to an unforgettable nightlife experience in Galway.

Can I easily get by speaking English?

Yes, you can easily speak English in Galway, as it is the predominant language in the city and throughout Ireland. Most people in Galway are native English speakers, and Irish, the other official language, is less commonly used in daily life. As a tourist, you will find that communicating in English is easy and comfortable in various activities, such as asking for directions, eating in restaurants, and talking to locals.

What's the best way to exchange currency?

It is best to exchange money in Galway at reputable banks, credit unions or post offices, as they usually offer favorable exchange rates and relatively low fees. Alternatively, you can use your debit or credit card at an ATM to withdraw cash in the local currency EUR (Euro). It is advisable to avoid exchange offices at airports and train stations, as the rates and fees there are less favorable. Always check the current exchange rates and fees before exchanging any currency.

Where is the nearest tourist information center?

The nearest tourist information office in Galway is the Galway Tourist Information Office, located in Aras Fáilte on Forster Street. It is located in the heart of the city, just a short walk from the famous Eyre Square. The center's knowledgeable staff will provide you with maps, brochures, and helpful tips for exploring the city's attractions, arrange tours, and make reservations for accommodations and events.

How do I stay safe as a tourist in Galway?

To stay safe as a tourist in Galway, take general precautions, such as avoiding poorly lit areas at night and keeping personal belongings safe. Be alert when exploring popular tourist sites or crowded areas where pickpocketing may occur. Familiarize yourself with local customs and etiquette to avoid inadvertent violations. Stick to well-visited areas for lodging, food, and entertainment. Finally, respect local laws and always carry identification as proof of your legal residency or travel status.

What's the traditional music scene like in Galway?

Galway boasts a vibrant traditional music scene that thrives in its numerous pubs and live music venues. As a cultural center, the city showcases authentic Irish tunes played by talented local musicians and often accompanied by lively Irish dancing. Visitors can enjoy informal music sessions, or "seisiúns," that take place regularly throughout the city. The energetic atmosphere, warm people and rich musical heritage make Galway a must-visit destination for anyone wishing to experience the true essence of traditional Irish music.

Are there any local superstitions or customs I should be aware of?

In Galway there are some local superstitions and customs that visitors should be aware of. For example, it is bad luck to walk under the Spanish Arch, which was built in the 16th century. In the Aran Islands, locals believe that once you reach the viewpoint overlooking Tra Ban, it is essential to turn around for good luck. Also, it is recommended not to enter the fairy path (a marked path in wooded areas) so as not to anger the fairies, who might curse you if you disturb their land.

Is Galway a walkable city?

Yes, Galway is a city to explore on foot. The compact nature and charming streets make it perfect to explore on foot. Most of the attractions, stores, restaurants and nightlife options are located in the city center, making it easy to get around. Galway's pedestrian-friendly zones, such as Shop Street, Quay Street and the Latin Quarter, invite you to take a pleasant stroll and guide you through the heart of the city's vibrant culture and historic sites. Walking is not only a convenient way to explore Galway, but also offers an intense experience in the city's lively atmosphere.

How much should I tip at restaurants and bars?

In Galway, Ireland, it is not as common to tip in restaurants and bars as it is in other countries. However, it is appreciated when you are served well. In restaurants, it is customary to tip 10 to 15% of the total bill. In bars, the tip depends on the service provided; if you feel that the service was exceptional, you can give a small amount, usually around €1 per drink. Remember that the amount of the tip is a personal decision and should be based on your satisfaction with the service.

Are there any famous festivals celebrated in Galway?

Galway, Ireland, is known for hosting several famous festivals throughout the year. The Galway International Arts Festival attracts visitors from around the world to celebrate the visual and performing arts and showcase a variety of artistic disciplines. The city also comes alive during the Galway Oyster & Seafood Festival, where visitors can enjoy delicious seafood and watch the World Oyster Fishing Championships. The Galway Film Fleadh is another outstanding event where Irish and international films are screened in a unique and vibrant setting.

Is the Claddagh ring unique to Galway?

Yes, the Claddagh Ring is unique to Galway, Ireland. It originates from Claddagh, an old fishing village outside the city walls. The ring has a distinctive design that shows two hands enclosing a heart topped with a crown. This design symbolizes friendship (hands), love (heart) and loyalty (crown). The Claddagh ring has become a symbol of Galway and Irish heritage and is often worn to symbolize a romantic engagement or to represent one's Irish roots.

Can I get a local SIM card for my phone?

Yes, you can get a local SIM card for your cell phone in Galway, Ireland. Several mobile operators, such as Vodafone, Three and Eir, offer prepaid SIM cards for tourists. You can find their stores in the city center or in shopping malls like Eyre Square Centre. Remember that your phone must be unlocked to use a local SIM card. Once purchased, you can top up credit or choose a prepaid plan to use calls, SMS and data services during your stay in Galway.

Are there public Wi-Fi spots in Galway?

Yes, Galway has several public Wi-Fi points where visitors can stay connected while exploring the city. Some popular places include the Galway City Library and the Galway Tourist Information Office. In addition, several cafes, pubs and restaurants offer free Internet access to their patrons. The city government has also set up free Wi-Fi hotspots in some public areas. Remember to exercise caution when using public Wi-Fi networks, as they may not provide reliable security for your personal information.

Do I need an adapter for my electronic devices?

Visitors traveling to Galway, Ireland will likely need a power adapter for their electronic devices. The standard voltage in Ireland is 230 V and the frequency is 50 Hz. A type G plug is used, which has three rectangular pins that form a triangle. Before your trip, make sure your electronic devices are compatible with this voltage and frequency. If not, you may need to purchase a voltage converter to prevent damage to your devices.

How reliable is public transport in Galway?

Public transport in Galway is quite reliable, and a network of bus routes connects different parts of the city and surrounding areas. Bus Éireann and City Direct provide regular services throughout the day to meet the needs of locals and visitors. While public transportation is more frequent in the busy city center, connections to rural areas are sometimes less frequent. Overall, public transportation in Galway is considered efficient, but it is recommended to check schedules and plan trips in advance to ensure smooth travel.

Are there any unique or hidden gems in Galway?

Galway offers some unique and hidden gems with its vibrant arts scene and coastal beauty. The cozy, cobblestone Kirwan's Lane is a charming place to explore local stores, galleries and cafes. For nature lovers, The Claddagh, an old fishing village, offers picturesque views of the Galway Bay coastline and traditional houses. Further out of town is the beautiful Connemara region with its rugged landscapes, pristine lakes and the striking Twelve Bens mountain range.

Feedback

I hope you found this article informative and helpful. I'm eager to improve the content and make it even more valuable for you. If you have any feedback or suggestions, I would love to hear from you.

Do you have any tips or hidden gems that you think should be added to the list? Are there any areas that you feel could use more explanation or clarification?

Your input is greatly appreciated and will help us to continue providing high-quality content that meets your needs and interests. Please feel free to share your thoughts.