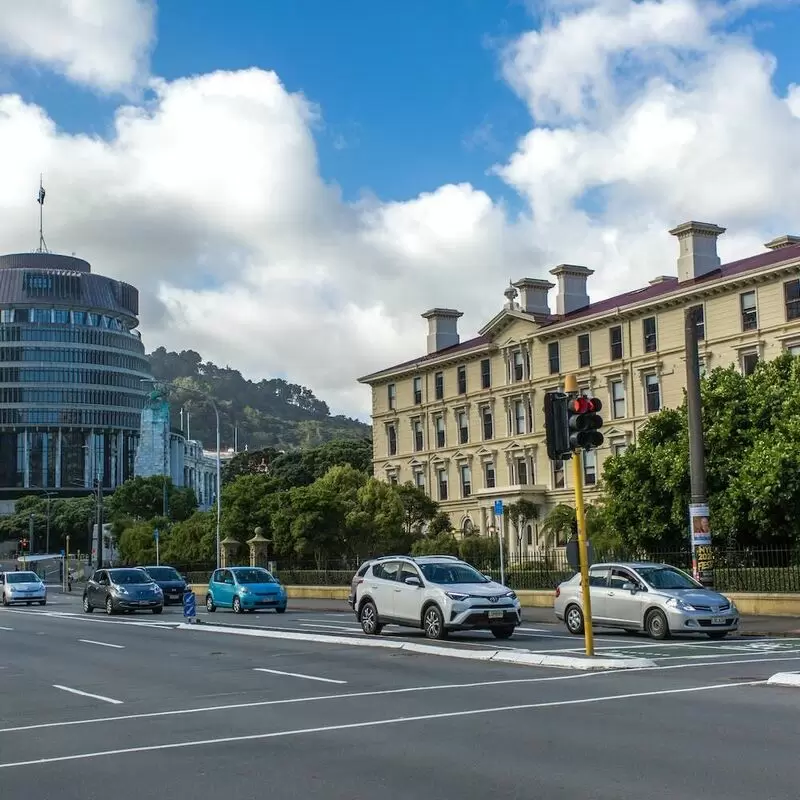 1. Museum of New Zealand Te Papa Tongarewa

Are you ready to experience a must-see highlight of Wellington's cultural scene? Then the Museum of New Zealand Te Papa Tongarewa is for you! The museum features six floors of innovative and interactive exhibits that showcase a wide range of New Zealand's rich history, culture, and natural environment.

Insider tip: Don't miss the exhibit on the giant squid! Its sheer size will leave you in awe. And if you have time, take a stroll along the nearby waterfront and dine on delicious seafood at one of the many lively restaurants.

Museum of New Zealand Te Papa Tongarewa
55 Cable Street, Te Aro, Wellington

Monday - Sunday: 10:00 AM – 6:00 PM
2. Wellington Botanic Garden

The Wellington Botanic Garden is the perfect destination for nature lovers looking to escape the hustle and bustle of the city. Located just a short walk from the heart of Wellington, this stunning garden offers breathtaking views of the city and harbor. Here you'll find an abundance of plants from around the world, from native New Zealand flora to exotic orchids and ferns. Don't miss the picturesque rose garden, the tree ferns in the Lady Norwood Rose Garden, or the scenic cable car ride up to the gardens.

An insider tip is the Begonia House, where you can catch a glimpse of the beautiful flowers. Nearby you'll also find Carter Observatory, the Cable Car Museum, and the Beehive, the seat of the New Zealand government.

Wellington Botanic Garden
101 Glenmore Street, Kelburn, Wellington

Monday - Sunday: Open 24 hours
3. Zealandia
If you're looking for a truly unique experience in Wellington, Zealandia is the place to be! This amazing eco sanctuary is home to a variety of New Zealand wildlife, including some species you won't find anywhere else. Take a guided tour through the lush forest and learn about the efforts being made to protect and preserve these incredible creatures. You may even catch a glimpse of the elusive kiwi bird! After the tour, grab a delicious coffee and bite to eat at the Zealandia Café. And if you're feeling adventurous, take a short walk up nearby Mount Kaukau for stunning views of Wellington Harbor. Don't miss out on this incredible experience!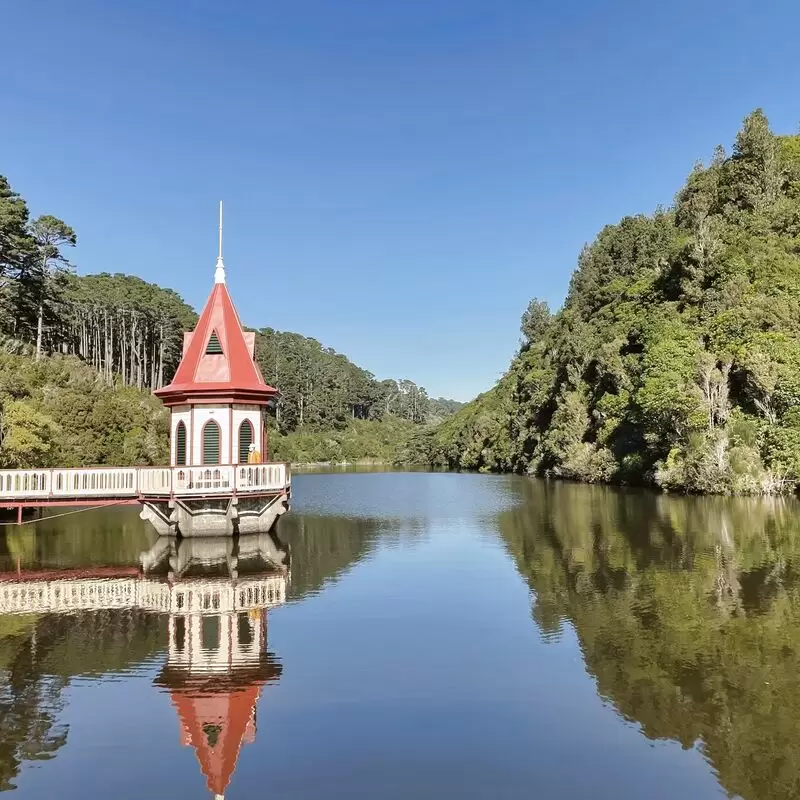 Zealandia
53 Waiapu Road, Karori, Wellington
Monday - Sunday: 9:00 AM – 4:30 PM
4. Mount Victoria Lookout
Are you ready for a breathtaking panoramic view of Wellington? A must-see for all visitors is the iconic Mount Victoria Lookout - a favorite spot for locals and tourists alike! From the highest point of the mountain, which is 196 meters above sea level, you'll have a 360-degree view of Wellington's stunning harbor, city, and hills amidst the natural beauty of the surrounding area. A personal favorite of locals is to visit at sunrise or sunset, when the sky turns into a colorful canvas - an unforgettable experience. Also, be sure to stop by the nearby Wellington Botanic Garden for a relaxing stroll through the native flora and fauna.
Mount Victoria Lookout
Lookout Road, Hataitai, Wellington
Monday - Sunday: Open 24 hours
5. Wellington Zoo
Wellington Zoo is a must for nature lovers. With over 500 animals from all over the world, it is one of the best places to see wildlife up close. You'll get to see some unique species like the Sumatran tiger, red panda, and kiwi bird. The zoo is committed to conservation and has several exciting initiatives such as the groundbreaking Meet the Locals exhibit, which showcases New Zealand's unique wildlife. The zoo is conveniently located in the heart of Wellington and close to other attractions like Zealandia and the Botanic Gardens. So, grab your camera and head to Wellington Zoo for a wild adventure!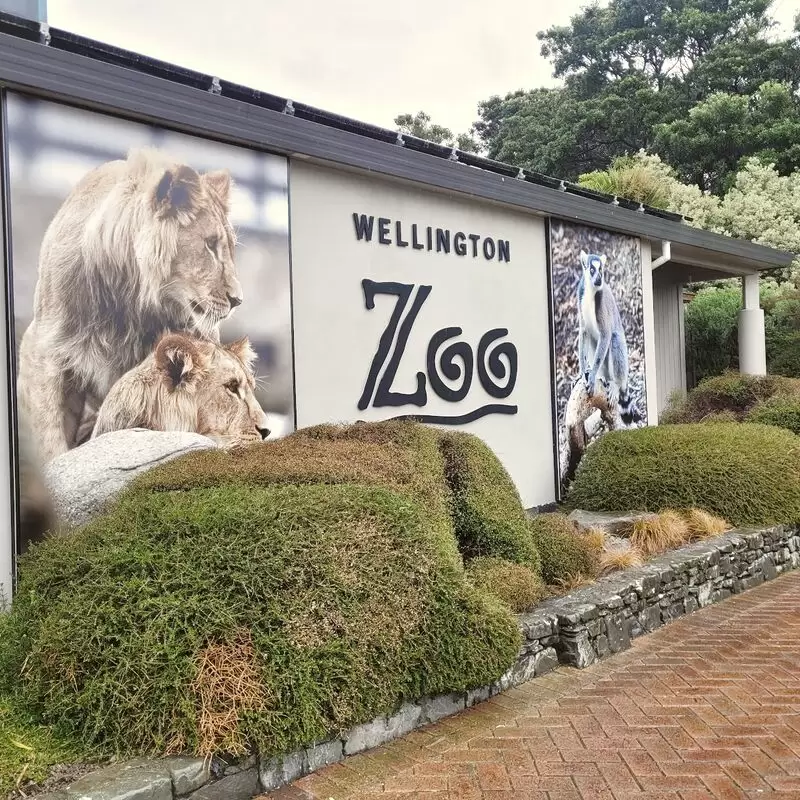 Wellington Zoo
200 Daniell Street, Newtown, Wellington
Monday - Sunday: 9:30 AM – 5:00 PM
6. Weta Cave
If you are looking for a unique and unforgettable experience in Wellington, New Zealand, then you must visit the Weta Cave! This little gem is a must-see for fans of the Lord of the Rings trilogy and The Hobbit. The Weta Cave is the epicenter of Weta Workshop - the design and special effects studio behind these films - and offers visitors an exclusive behind-the-scenes look at the creative process that brought these films to life. You can see some incredible props and collectibles, and even take a tour of the workshop to see where the magic is made. Just a stone's throw away is beautiful Mount Victoria - perfect for a hike and a breathtaking view of the city. So stop by and immerse yourself in the world of Middle Earth!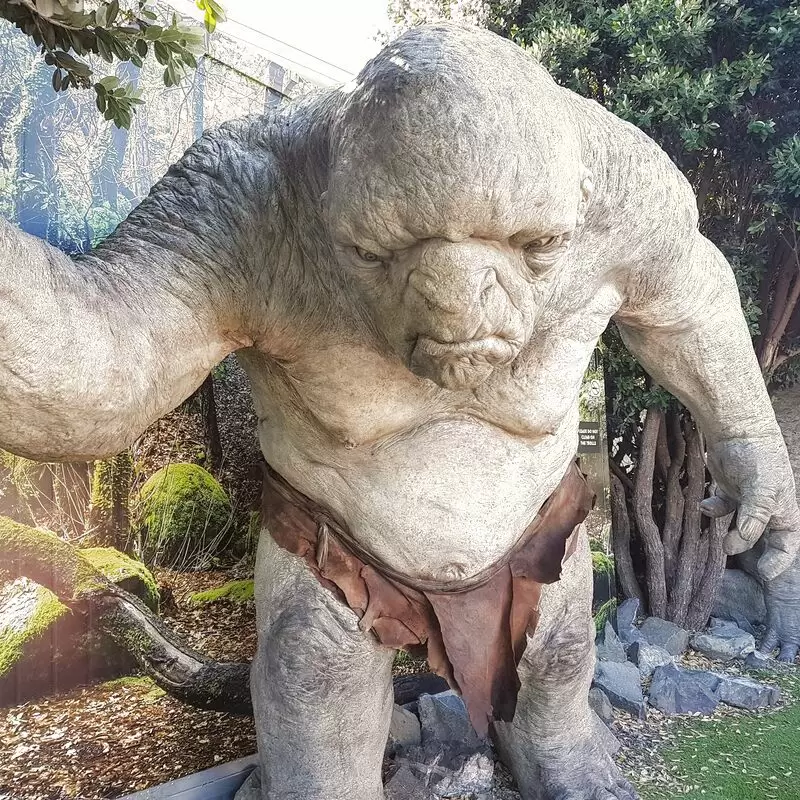 Weta Cave
1 Weka Street, Miramar, Wellington
Monday - Sunday: 8:45 AM – 5:00 PM
7. Wellington Waterfront Walk
Immerse yourself in the heart of the city as you stroll along the picturesque Wellington Waterfront. You'll be captivated by the breathtaking views of the harbor and the beautiful city skyline. On your walk, you'll discover several landmarks, including the historic Te Papa Museum and the popular New Zealand Memorial. Be sure to stop at one of the local cafes for a flat white or hot chocolate and soak up the energetic atmosphere of the city. A hidden gem, Frank Kitts Park Playground, is located nearby and invites children to play. Discover a unique experience while walking along the Wellington Waterfront.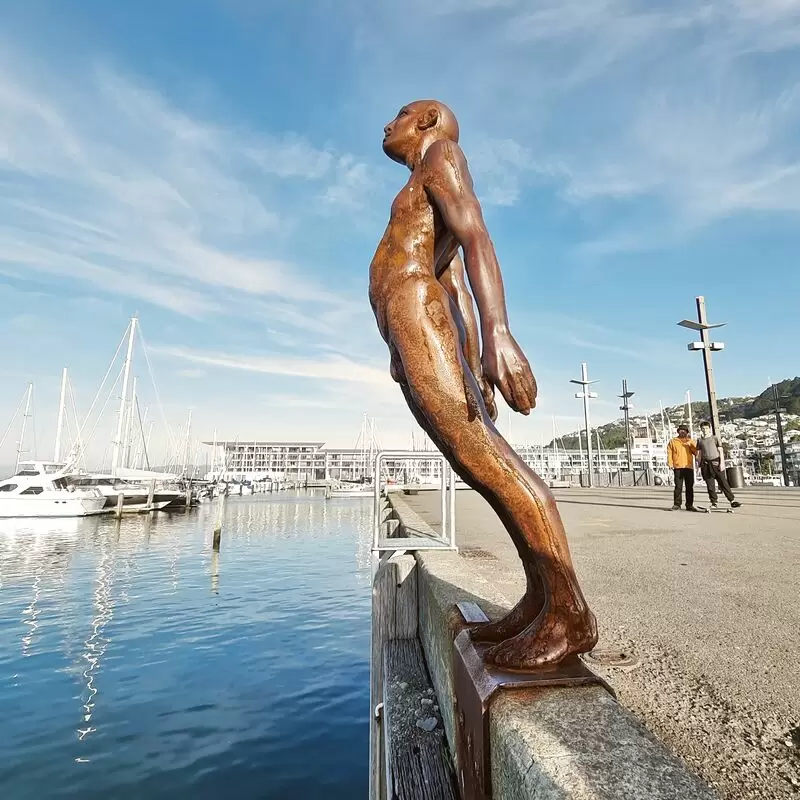 Wellington Waterfront Walk
Te Aro, Wellington
Monday - Sunday: Open 24 hours
8. Cape Palliser Lighthouse
When visiting Wellington, don't miss the opportunity to visit the impressive Cape Palliser Lighthouse. This historic lighthouse at the southernmost point of the North Island is over 100 years old and offers breathtaking views of the rugged coastline and turquoise waters. But the beauty of Cape Palliser is not limited to the lighthouse. You can climb the 250 steps to the top of the lighthouse for the ultimate panoramic view, or take an unforgettable drive along the gravel road that winds along the coast and passes through charming fishing villages. If you're lucky, you may even spot some playful seals sunbathing on the rocks along the way. So pack a picnic and head to Cape Palliser for an unforgettable day trip! And if time permits, don't miss the Pinnacles, a nearby geological formation that is part of the Aoraki/Mount Cook National Park.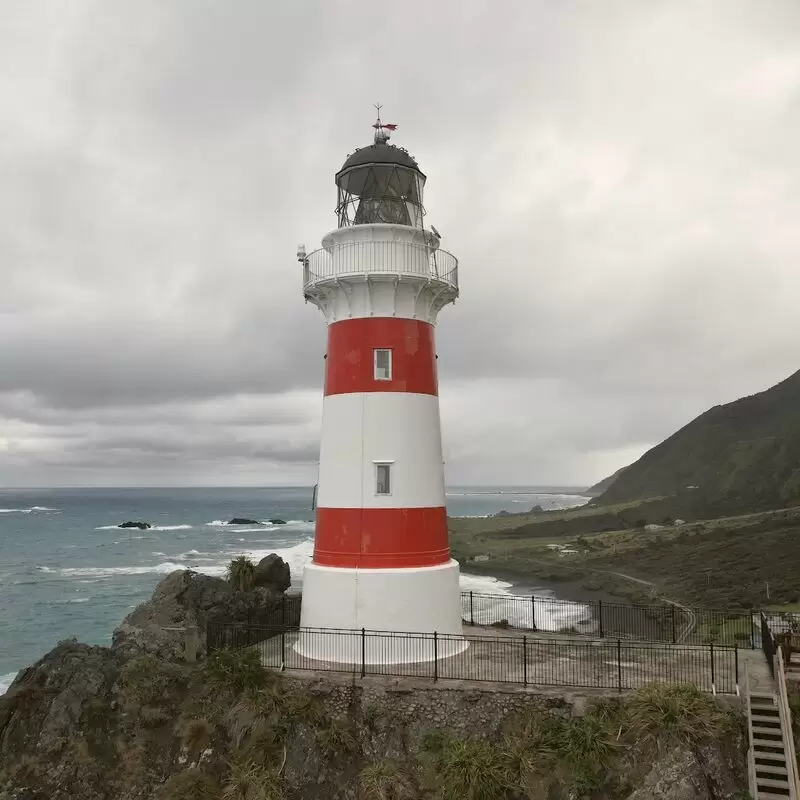 Cape Palliser Lighthouse
Cape Palliser
Monday - Sunday: 9:00 AM – 8:00 PM
9. Wellington Cable Car

Discover the breathtaking views of Wellington from the top of the Wellington Cable Car! This attraction is a must-see and offers you a panoramic view of the city and its surroundings. The ride starts at Lambton Quay and takes you to the top of Kelburn. From there, you will have a magnificent view of the Botanic Gardens, Wellington Harbour and the city skyline.

Insider tip: Visit the Cable Car Museum at the top station to learn more about the history of the cable car. Don't miss this unique experience! Nearby is also Zealandia, a sanctuary for native wildlife.

Wellington Cable Car
280 Lambton Quay, Wellington Central, Wellington

Monday - Thursday: 7:30 AM – 8:00 PM
Friday: 7:30 AM – 9:00 PM
Saturday: 8:30 AM – 9:00 PM
Sunday: 8:30 AM – 7:00 PM
10. Wellington Museum
The Wellington Museum should definitely be on your list of places to visit while in Wellington! This unique museum, located in the historic Bond Store building, explores the social and cultural history of the city through dynamic and interactive exhibits. Take a look at Wellington's past as a bustling port city, learn about Māori heritage, and explore the city's film and creative industries. Don't miss the opportunity to climb to the top of nearby Wellington Iconic City for breathtaking views of the city skyline and harbor.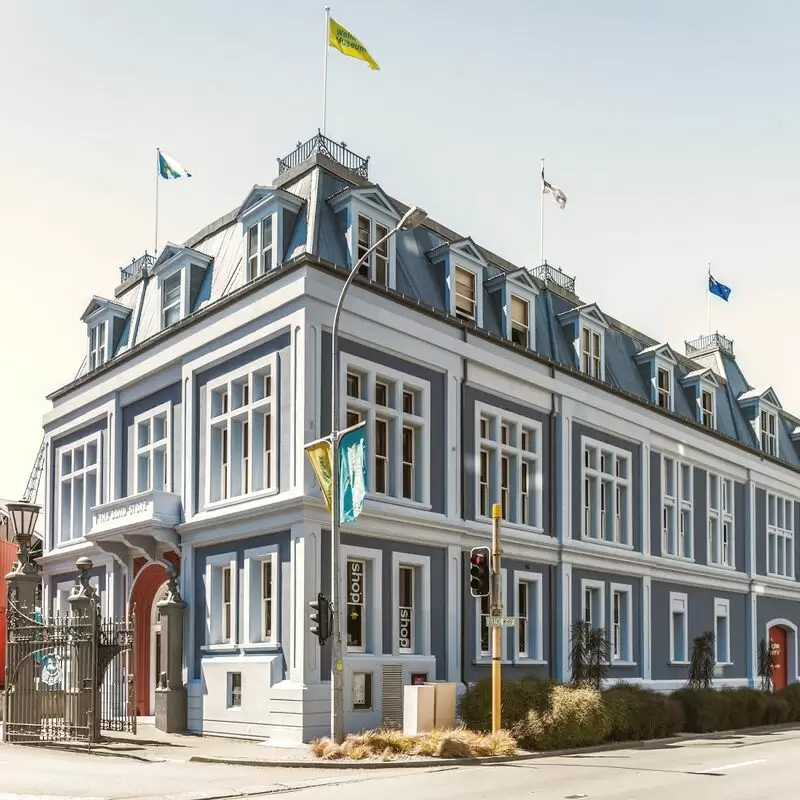 Wellington Museum
3 Jervois Quay, Wellington Central, Wellington
Monday - Sunday: 10:00 AM – 5:00 PM
11. Wellington Wind Turbine

Wellington's wind turbine, located on a hill in the borough of Brooklyn, offers not only a spectacular view of the city, but also a unique opportunity to see renewable energy in action. Built in 1993, the turbine generates electricity for the local grid and is a testament to Wellington's commitment to sustainability.

Insider tip: Take a short walk downhill to the historic Brooklyn Windmill, one of the last remaining in New Zealand. A visit to the Wellington Wind Turbine is a must for anyone interested in green energy and panoramic views.

Wellington Wind Turbine
6012, Owhiro Bay Parade, Brooklyn, Wellington

Monday - Sunday: 8:00 AM – 8:00 PM
12. Matiu Somes Island
A trip to Wellington is simply incomplete without a visit to the enchanting Matiu/Somes Island! This island is an absolute gem for nature lovers and history buffs alike. Take the ferry to this tranquil land and enjoy the breathtaking views of Wellington Harbor. Known for its rich Maori and European history, Matiu/Somes Island is a tranquil bird and wildlife sanctuary where you can see rare and endangered animals up close. Don't forget to pack a picnic basket as there is no café on the island. Also, you can watch the sunset from the east beach, which is just a short 20-minute walk away. Nearby attractions include the popular East Harbour Regional Park and Wellington's famous cable car!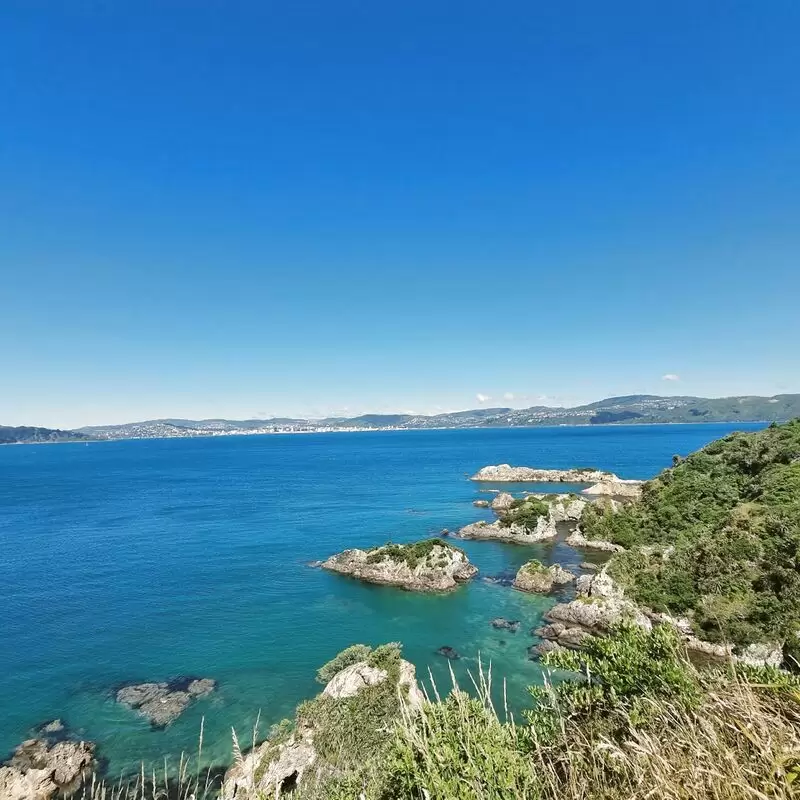 Matiu Somes Island
Matiu / Somes Island, Wellington 5012
13. Putangirua Pinnacles

If you are a fan of the "Lord of the Rings" movies or simply appreciate the beauty of nature, you should definitely visit the Putangirua Pinnacles. These towering rock formations, also known as the "Badlands," served as the filming location for the second movie in the trilogy. The otherworldly landscape is the result of thousands of years of erosion by wind and water, resulting in a stunning collection of hoodoos and gullies.

Insider tip: Hike the Putangirua Stream Track and be sure to bring your camera, for incredible photo opportunities. Nearby, you can also visit Cape Palliser Lighthouse for an even more breathtaking view of the wild coastline.
14. Kaitoke Regional Park
Looking for a piece of paradise in Wellington? Then Kaitoke Regional Park is the place for you! This stunning park offers nearly 3000 acres of pure, untouched wilderness just waiting to be explored. Walk along the crystal clear Hutt River, get lost in the lush native bush, and keep an eye out for the park's adorable kākāriki parrots. And if you're a die-hard "Lord of the Rings" fan, don't miss the opportunity to visit the nearby filming location of Rivendell. There is so much to see and do that Kaitoke Regional Park is a must for any nature lover.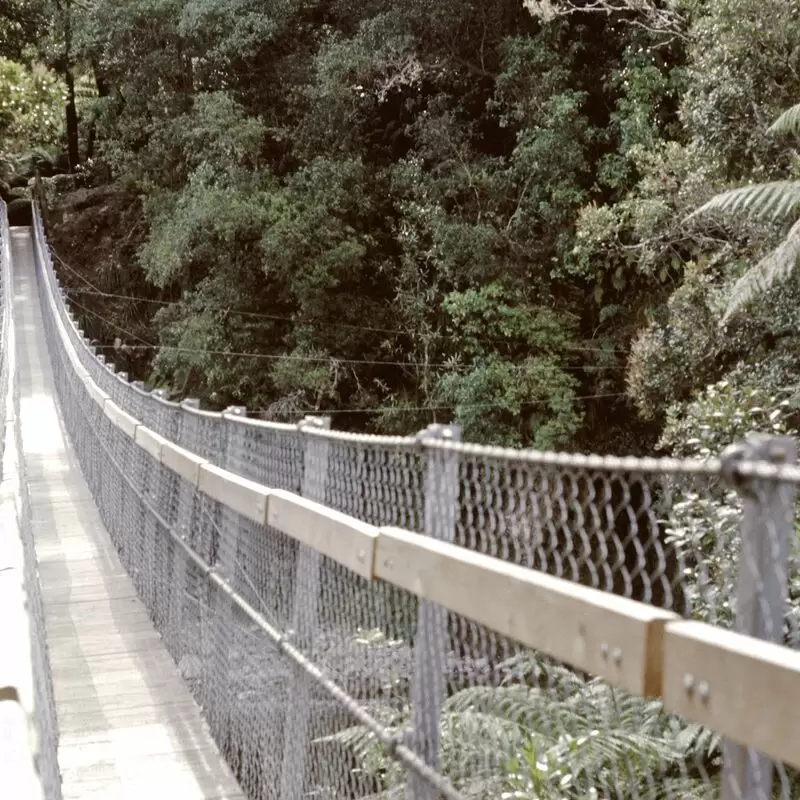 Kaitoke Regional Park
Upper Hutt
15. Percy Scenic Reserve
One of the hidden gems in Wellington is the Percy Scenic Reserve! Located just a short drive from the city center, this reserve offers breathtaking views of Wellington's rugged coastline, diverse flora and fauna, and peaceful hiking trails that will leave you feeling refreshed. Birdwatching enthusiasts will get their money's worth here, as the reserve is home to a variety of native species, including tui, fantail, and multitail. Especially popular with visitors is the beautiful waterfall, perfect for Instagram photos. Bring a picnic and enjoy a relaxing day in nature. Don't forget to keep an eye out for the elusive fireflies! Another nearby attraction is the picturesque Red Rocks Reserve.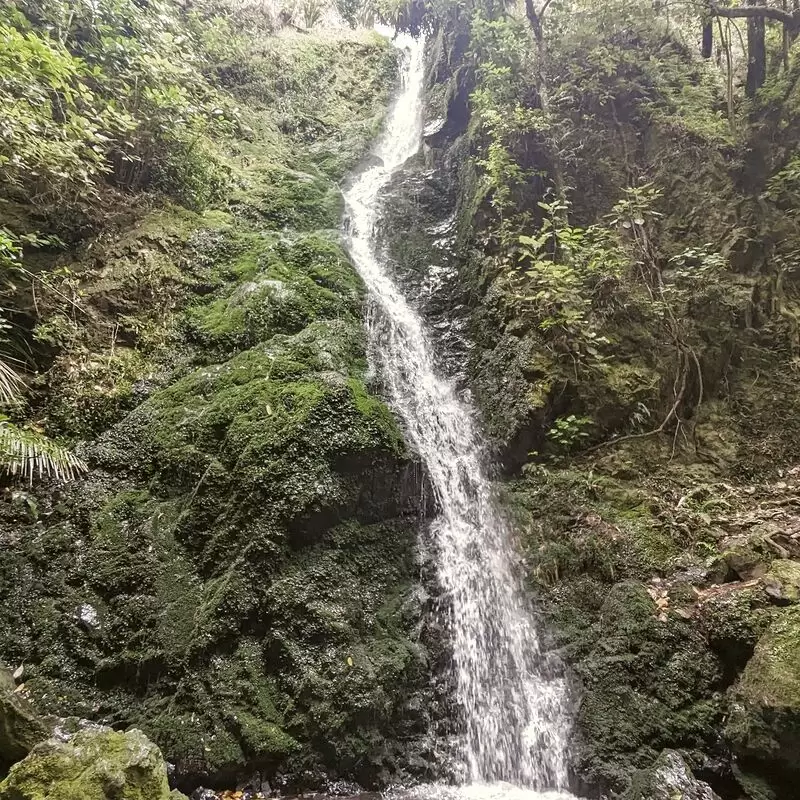 Percy Scenic Reserve
5 Dowse Drive, Maungaraki, Lower Hutt
Monday - Sunday: Open 24 hours
16. Cable Car Museum
Are you ready for a trip back in time? Then you must visit the Cable Car Museum when visiting Wellington! This little gem of a museum offers a fascinating glimpse into the history of the city's legendary cable car system. Learn about the challenges of building the cable car, see memorabilia from days gone by, and even take a look at one of the original cable cars. And the best part? Admission is completely free! Make a day of it and hike down the hill to explore the picturesque Botanical Gardens or take in the incredible views from the lookout.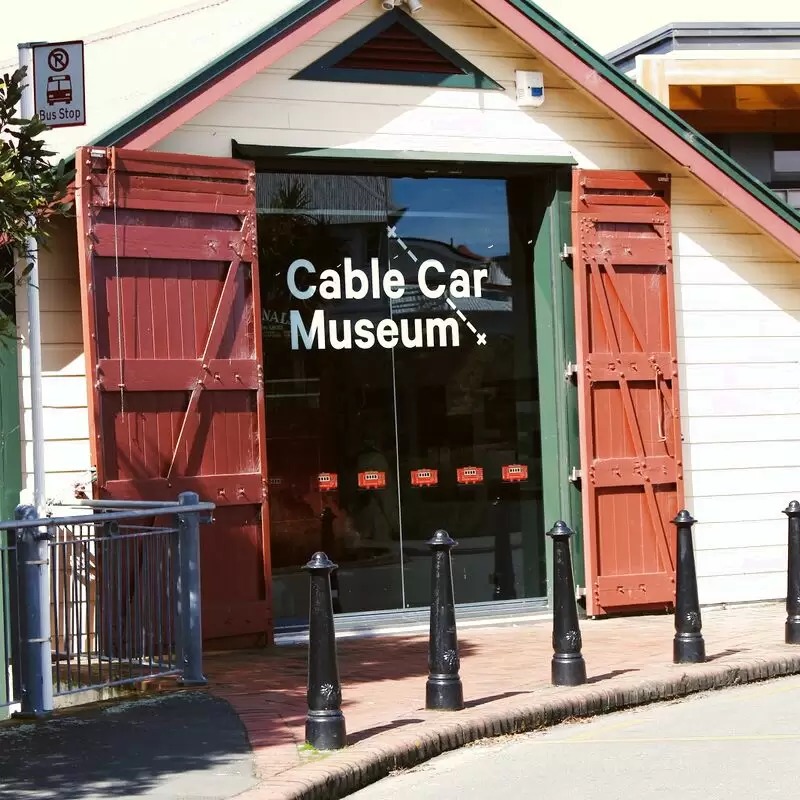 Cable Car Museum
1A Upland Road, Kelburn, Wellington
Monday - Sunday: 10:00 AM – 5:00 PM
17. Akatarawa Forest
Nestled in the rolling hills of Wellington, Akatarawa Forest offers an enchanting getaway for nature lovers seeking a tranquil retreat. Explore the green, dense forests, pristine streams, and vibrant flora and fauna that thrive in this magical, almost fantastical wonderland. Take a calming walk among the towering trees or try your hand at the more challenging mountain bike trails. Adventurers can also camp and enjoy a night under the stars! The site is only a 30-minute drive from Wellington and is a true haven for those seeking tranquility. Another nearby wonderland worth visiting is Kaitoke Regional Park.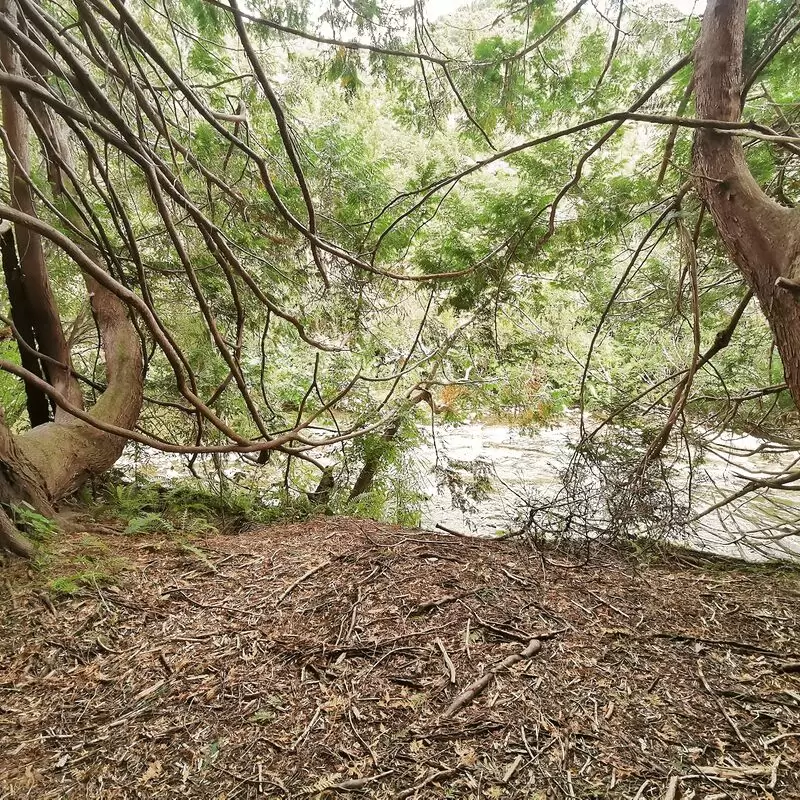 Akatarawa Forest
Karapoti Road, Akatarawa Valley, Upper Hutt
Monday - Sunday: Open 24 hours
18. City Gallery Wellington
Get ready to experience one of New Zealand's most exceptional galleries: City Gallery Wellington! A top destination for contemporary visual art, this gallery offers an innovative and diverse range of exhibitions and events. You'll be blown away by the stunning collections of paintings, installations, sculptures, and photographs on display at this gallery. Be sure to check out the fascinating seasonal exhibitions that feature emerging local and international artists. Insider Information: Don't forget to check out the gallery's store for unique souvenirs and gifts. And if you're hungry, you can grab a delicious lunch or coffee break at Nikau Café, located right next to the gallery. Other nearby attractions include the famous Wellington Cable Car and the lively Te Papa Tongarewa Museum.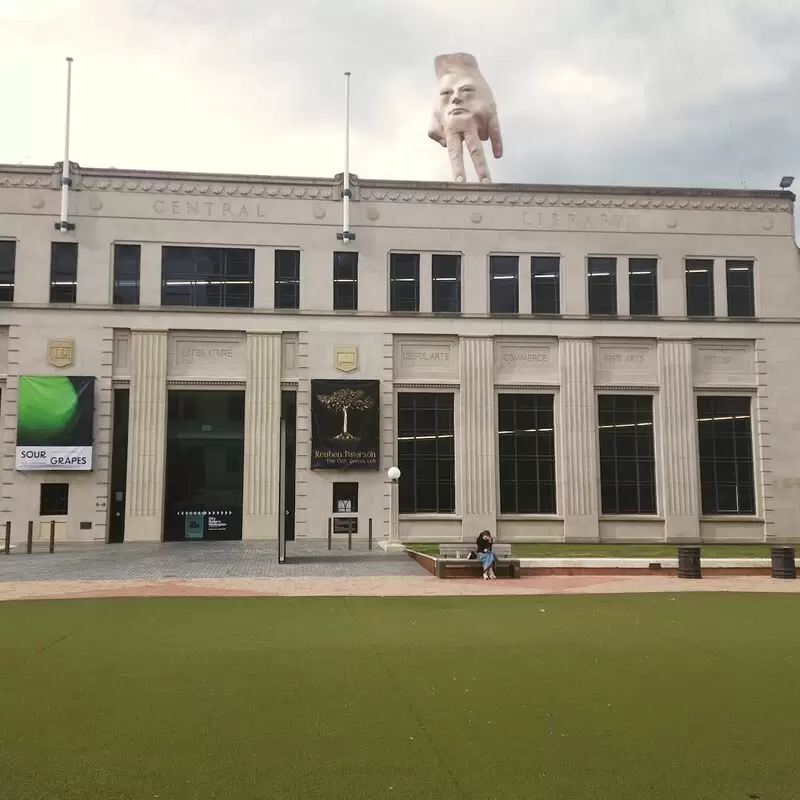 City Gallery Wellington
Te Ngākau Civic Square, Wellington Central, Wellington
Monday - Sunday: 10:00 AM – 5:00 PM
19. Lady Norwood Rose Garden

Lady Norwood Rose Garden is one of the most breathtaking and beautiful places you can find in Wellington, New Zealand. As you walk through the meticulously manicured gardens with thousands of roses, you will be surrounded by the sweet scent of the blooms and the buzz of honeybees. Take a leisurely stroll through the garden and take time to admire the different varieties of roses and their magnificent colors. If you're lucky, you may even observe a wedding or photo shoot!

Insider tip: Stop by the nearby begonia house and admire the magnificent blooms of the begonias.

Lady Norwood Rose Garden
101 Glenmore Street, Kelburn, Wellington

Monday - Sunday: Open 24 hours
20. Space Place at Carter Observatory

Are you ready to explore the vast, beautiful universe in all its glory? Then the Space Place at Carter Observatory in Wellington is the place for you! This unique observatory is located in a landmark building that offers breathtaking views of the city and harbor. Through interactive exhibits and hands-on displays, you'll learn about the night sky, planets, stars, and more.

Insider tip: Don't miss the Space Dome Planetarium show, which takes you into space from the comfort of your seat! And if you're hungry, visit the nearby Cable Car Museum for a bite to eat. Come and discover the wonders of the cosmos with us!

Space Place at Carter Observatory
40 Salamanca Road, Kelburn, Wellington

Monday - Sunday: 10:00 AM – 5:00 PM
Tuesday - Saturday: 10:00 AM – 11:00 PM
21. Te Whiti Riser Entrance
Are you ready for a breathtaking view of Wellington's pristine coastline? Then head to the Te Whiti Riser Entrance! This hidden gem offers a fantastic hiking trail that leads to a lookout point with stunning panoramic views of the city and the sparkling waters beyond. It's a relatively easy hike that showcases the beauty of New Zealand nature and the surrounding areas. Plus, there's a cozy café nearby where you can relax and recharge after your hike. Don't forget your camera to capture the view!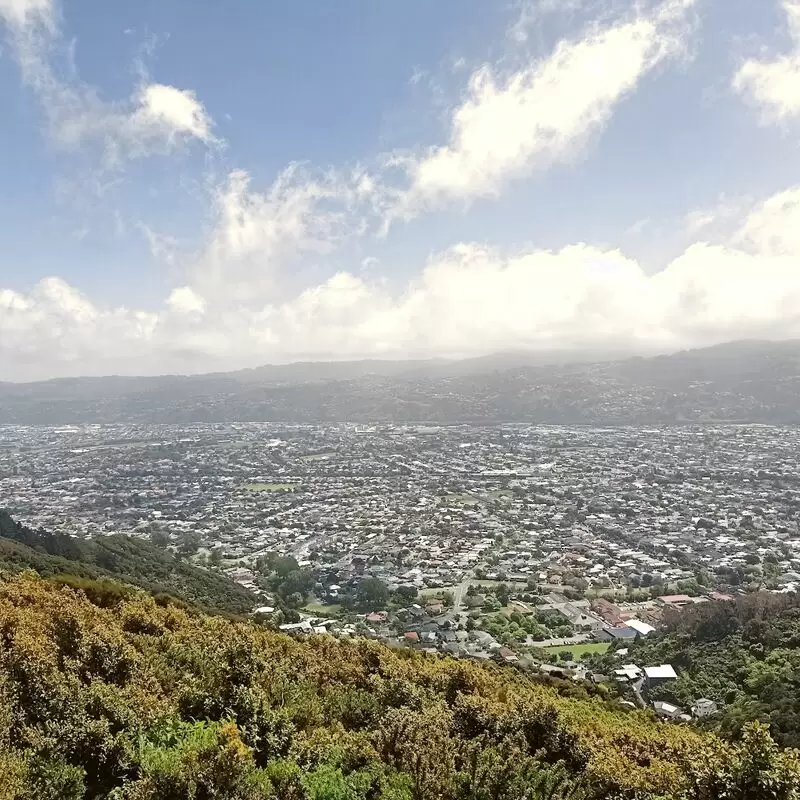 Te Whiti Riser Entrance
Riverside Drive, Waiwhetu, Lower Hutt
Monday - Sunday: Open 24 hours
22. Wrights Hill Fortress

Take a journey through history and visit the incredible Wrights Hill fortress in Wellington, New Zealand. This hidden gem is a must-see for any history lover or anyone who appreciates incredible engineering and architecture. With breathtaking panoramic views of the city below, you'll get a glimpse of the military defenses that once protected Wellington.

Insider tip: Take a guided tour to truly understand the significance of the fortress and its important role in New Zealand's history. And after your visit, don't forget to visit the nearby Karori Wildlife Sanctuary!

Wrights Hill Fortress
Wrights Hill Road, Karori, Wellington

Monday - Friday: Closed
Saturday - Sunday: Open 24 hours
23. Beehive

The Beehive is an iconic landmark in Wellington that you should not miss! It is the name of the executive wing of the New Zealand Parliament building, which resembles a beehive due to its unique shape. You can take a guided tour of the building, which includes the Cabinet Room where important decisions are made.

Insider tip: If you're lucky, you might even see a politician! Also, the stunning Wellington Botanic Garden is just a short walk from the Beehive - it's definitely worth a visit, too.

Beehive
Pipitea, Wellington

Monday - Sunday: 9:30 AM – 5:00 PM
24. Red Rocks Seals

If you love nature and animals, Red Rocks - Seals is a must-do in Wellington. This stunning coastal walk takes you to a colony of New Zealand fur seals where you can watch them basking in the sun, playing in the waves and interacting with each other. The scenery is breathtaking, with waves crashing against the jagged red rocks and the song of seabirds in the air. Be sure to bring a camera, as there are plenty of photo opportunities along the way.

Insider tip: Visit in the late afternoon or early evening, when you'll have the best chance of seeing the seals in action. Another nearby attraction is the Wellington Marine Reserve, a popular place for snorkeling and diving.

Red Rocks Seals
Ōwhiro Bay, Wellington

Monday - Sunday: Open 24 hours
Best Time to Visit Wellington
The best time to visit Wellington is from December to February. During this time, the weather is warm and pleasant, and various outdoor events and festivals take place, such as the Wellington Sevens and the New Zealand Festival. March, April and May also offer pleasant weather for sightseeing and exploring the city, but be prepared for cooler temperatures and occasional rain.
Annual Weather in Wellington
Wellington 3-Day Forecast
Tue, 26 September
Night
49 °F
10 °C
85%
Morning
46 °F
8 °C
74%
Afternoon
50 °F
10 °C
81%
Evening
47 °F
8 °C
73%
Wed, 27 September
Night
47 °F
8 °C
85%
Morning
48 °F
9 °C
68%
Afternoon
49 °F
9 °C
80%
Evening
49 °F
10 °C
0%
Thu, 28 September
Night
48 °F
9 °C
76%
Morning
47 °F
9 °C
71%
Afternoon
54 °F
12 °C
71%
Evening
51 °F
11 °C
0%
Questions & Answers

How can I get around Wellington?

Wellington is a compact city where it is easy to get around on foot. However, if you prefer public transportation, there are many options, including buses, trains, and cabs. The Metlink bus system is affordable and reliable and runs throughout the city and its suburbs. The Wellington Cable Car is another unique option that takes you to the Botanic Gardens and offers great views of the city. If you want to explore the surrounding area, you can rent a car, but traffic can be heavy during rush hours.

What are the best viewpoints in Wellington?

Wellington is a city blessed with numerous breathtaking viewpoints that will leave you spellbound. The most popular of these is Mount Victoria Lookout, which offers a magnificent panoramic view of the city and the surrounding coastline. The Wellington Cable Car also offers a wonderful vantage point as you ride up to the Botanic Gardens, where you can admire the city skyline from a different perspective. Another vantage point is the Red Rocks Reserve, known for its unique geology and breathtaking views of the Cook Strait.

Is Weta Workshop open for tours?

Yes, the Weta Workshop is open for tours. The world-renowned studio offers behind-the-scenes looks at its incredible props, costumes and models used in blockbuster films such as Lord of the Rings, Avatar and The Hobbit, to name a few. Visitors can choose from several tours, including the Weta Cave Workshop Tour, the Miniatures Stage Tour and the Thunderbirds Are Go Behind The Scenes Experience. Each tour offers unique insights into the creative processes behind the films and television shows produced by Weta Workshop.

What is the history of Wellington's cable car?

Wellington's cable car was commissioned in 1902 and was originally used to help residents access the hilly suburbs. The original cable car consisted of a wooden cabin pulled along a 1.2 km route from Lambton Quay to Kelburn. In the 1930s, the original wooden cabins were replaced with larger steel cabins to accommodate the growing number of passengers. Today, the Wellington Cable Car is still a popular tourist attraction, offering breathtaking views of the city from the top of the hill.

Where can I find good coffee in Wellington?

Wellington is known for its coffee culture and has an abundance of excellent coffee shops throughout the city. Some of the most popular spots include Flight Coffee Hangar, The Hangar, Customs Brew Bar and Mojo Coffee at various locations. For a unique experience, visit the iconic Havana Coffee Works, where you can watch the roasting process over a cup of delicious coffee. Don't forget to get off the beaten path and discover hidden gems to find the best coffee spots in Wellington!

What is the Wellington nightlife like?

Nightlife in Wellington is lively and diverse. There is a wide selection of bars, pubs, clubs and live music venues. Visitors can enjoy craft beer at local breweries, catch a movie at an outdoor cinema, or dance the night away at one of the city's many nightspots. Food is also available, with food trucks and restaurants open until the wee hours of the morning. The atmosphere is lively and friendly, making it easy for visitors to meet and mingle with locals.

Does Wellington have any beaches?

Yes, Wellington has a few beaches to offer visitors and locals. Oriental Bay is the most popular in the city center, with a beautiful waterfront, golden sands, and stunning harbor views. Other beaches in the area include Scorching Bay, Lyall Bay and Island Bay, which are great for swimming, surfing and sunbathing. All of these beaches have cafes and restaurants nearby, providing the perfect place to relax and enjoy beach life.

What is the Wellington food scene like?

Wellington has a vibrant food scene that values fresh, local and sustainable produce. From delicious seafood caught in the surrounding waters to artisan cheeses and craft beer, Wellington offers a diverse culinary experience for foodies. The city is known for its coffee culture, and visitors will find many independent cafes and roasters serving excellent coffee. Wellington also hosts a number of culinary festivals and events throughout the year, showcasing local cuisine in all its glory.

Are there any nearby day trips I can take from Wellington?

Yes, there are many great day trips you can take from Wellington. One popular option is a trip to the Wairarapa wine region, where you can visit local wineries and enjoy the picturesque scenery. Another good option is to visit the Kapiti Coast, where you can explore beaches, go hiking and visit the Kapiti Island Nature Reserve. You can also take a day trip to Martinborough, a charming village known for its vineyards, olive groves and gourmet cuisine. Finally, you could explore the Hutt Valley, which offers numerous outdoor activities such as hiking, mountain biking and kayaking.

Feedback

I hope you found this article informative and helpful. I'm eager to improve the content and make it even more valuable for you. If you have any feedback or suggestions, I would love to hear from you.

Do you have any tips or hidden gems that you think should be added to the list? Are there any areas that you feel could use more explanation or clarification?

Your input is greatly appreciated and will help us to continue providing high-quality content that meets your needs and interests. Please feel free to share your thoughts.