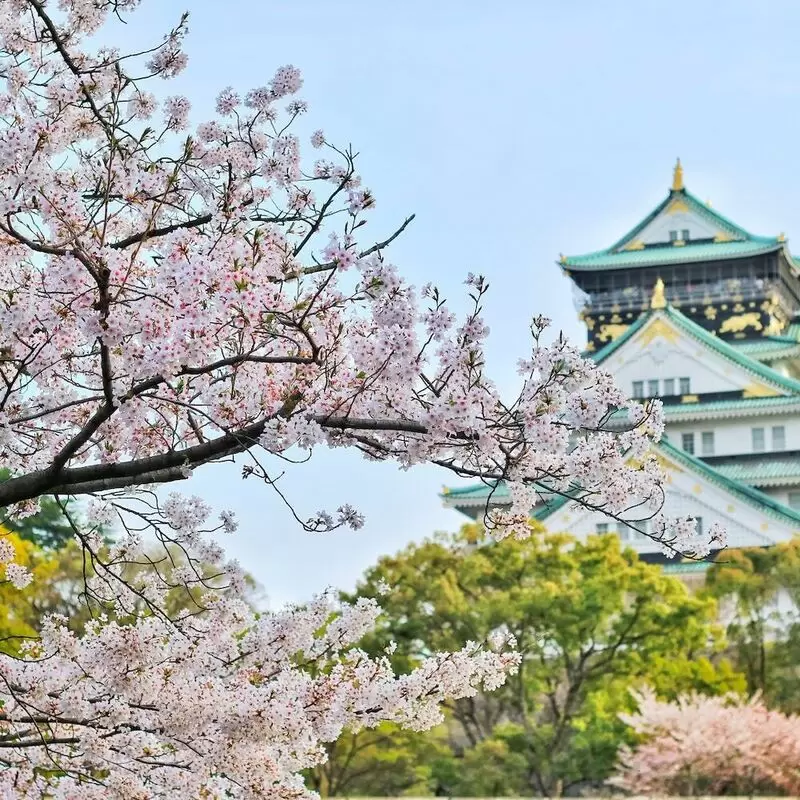 1. Universal Studios Japan
If you are a movie fan or just want to spend an exciting day, Universal Studios Japan in Osaka is the perfect destination for you! With thrilling rides based on famous movie series such as Harry Potter, Jurassic Park and Minions, you can immerse yourself in a world of fantasy and adventure. To have a unique experience, be sure to try the exclusive Japanese snacks and souvenirs that are only available at the park. Fun fact: During special events, you can even see the famous mascots Woody Woodpecker and Snoopy. Plus, the park is very close to the bustling city center and other popular tourist attractions.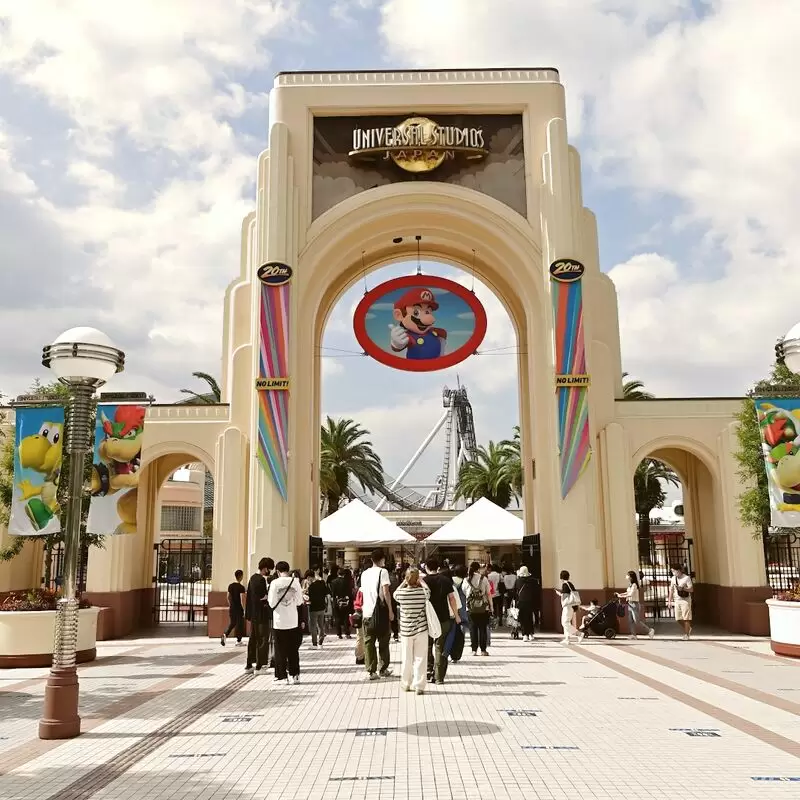 Universal Studios Japan
2-chōme-1-33 Sakurajima, Konohana Ward, Osaka, 554-0031
2. Osaka Aquarium Kaiyukan
Get ready for an unforgettable aquatic adventure at Osaka Aquarium Kaiyukan! With a stunning display of over 30,000 marine creatures and over 620 species, this aquarium is one of the largest in the world. Take a peek at the elusive whale shark or marvel at the cute sea otters. One of my favorite exhibits is the "Pacific Journey" section, where you can see marine life from different regions of the Pacific. After exploring the aquarium, you can climb the nearby Tempozan Ferris Wheel for a breathtaking view of the city skyline.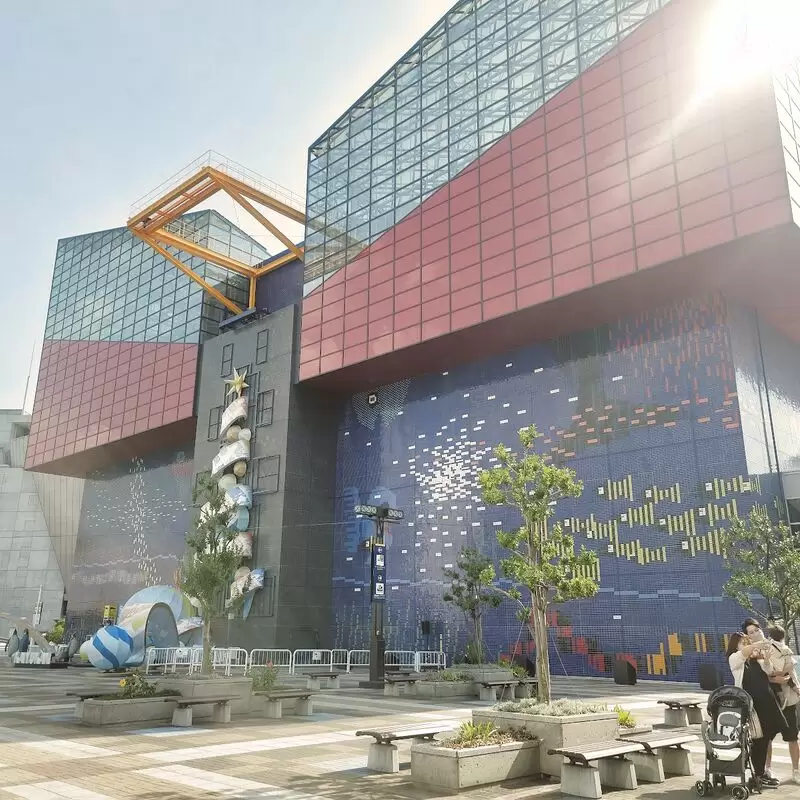 Osaka Aquarium Kaiyukan
1-chōme-1-10 Kaigandōri, Minato Ward, Osaka, 552-0022
Monday: 10:00 AM – 8:00 PM
Tuesday - Friday: 10:30 AM – 8:00 PM
Saturday - Sunday: 9:30 AM – 8:00 PM
3. Osaka Castle Park

Osaka Castle Park is simply breathtaking! With its majestic castle and sprawling gardens, this park is a must-see for any traveler to Osaka. Walking through the park, you will be surrounded by nature and history. The park is full of activities, from picnics to jogging paths, and there is always something to see.

An insider tip: visit the park in spring when the cherry blossoms are in full bloom. Just a short walk from Osaka Castle Park is Nishinomaru Garden, which offers a magnificent view of the castle and its surroundings.

Osaka Castle Park
1-1 Ōsakajō, Chuo Ward, Osaka, 540-0002

Monday - Sunday: Open 24 hours
4. Dotonbori

Dotonbori is a lively neighborhood in Osaka that every tourist should visit. The bright neon lights, unique architecture and delicious food options make it a truly magical experience. Walking along the canal, you can try some of the best street food in Japan, such as takoyaki and okonomiyaki.

A real insider tip is the iconic "Running Man" sign, which has become the symbol of the city. And if you want to explore even more nearby, the nearby Shinsaibashi Shopping Arcade offers even more shopping and dining options. Don't miss out on the vibrant energy of Dotonbori in Osaka!

Dotonbori
1 Chome-9 Dotonbori, Chuo Ward, Osaka, 542-0071

Monday - Sunday: Open 24 hours
5. Umeda Sky Building
The Umeda Sky Building is an absolute must-see for anyone traveling to Osaka. This iconic structure offers breathtaking panoramic views of the city and beyond, making it a popular destination for tourists and locals alike. One of the main attractions of the Umeda Sky Building is the rooftop observatory known as the Floating Garden Observatory. This observatory offers a breathtaking 360-degree view of the surrounding cityscape and is definitely worth a visit. In addition, there are many top-notch restaurants, cafes, and stores in the building that offer a unique and memorable experience. If you have a little more time, you can also visit the nearby Osaka Station City, a huge shopping complex with over 300 stores, restaurants and cafes.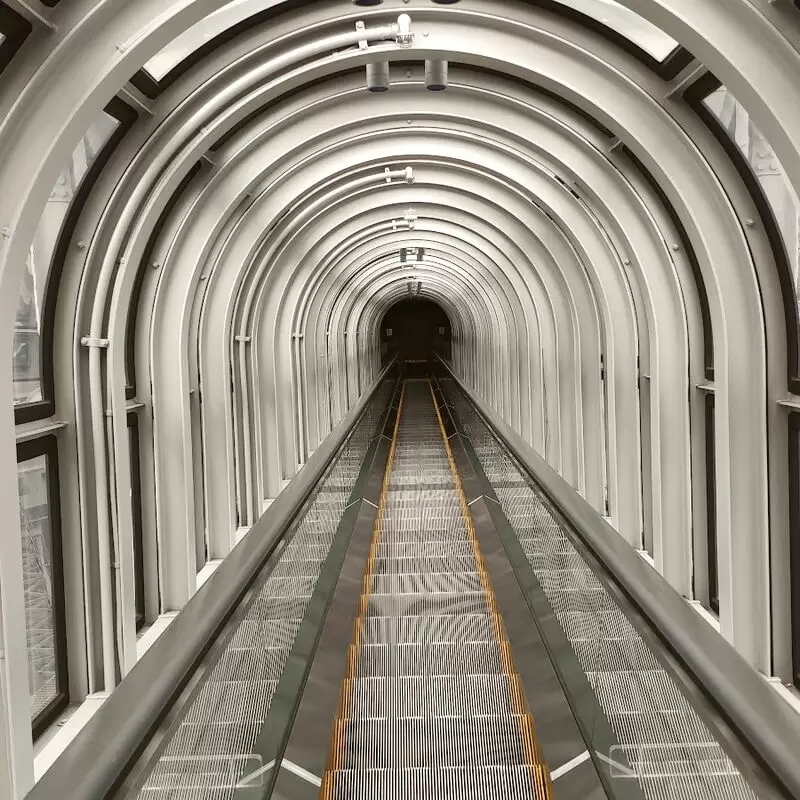 Umeda Sky Building
1-chōme-1-88 Ōyodonaka, Kita Ward, Osaka, 531-6023
Monday - Sunday: 9:30 AM – 10:30 PM
6. Abeno Harukas

The Abeno Harukas is a must-see in Osaka, Japan. As the tallest building in Japan, it stands 984 feet tall and offers a breathtaking 360-degree view of the entire city. After enjoying the breathtaking view, go shopping at the mall inside the building, where there are high-end brands and souvenir stores. Don't forget to try the delicious Japanese cuisine at the restaurants on the upper floors.

Insider tip: Visit the building in the evening to admire the stunning Osaka skyline at night. Nearby attractions include Tennoji Park and Shitennoji Temple, both worth a visit.

Abeno Harukas
1-chōme-1-43 Abenosuji, Abeno Ward, Osaka, 545-6016

Monday - Sunday: 9:00 AM – 10:00 PM
7. Sumiyoshi Taisha

Are you looking for a unique and spiritually uplifting experience in Osaka? Look no further than Sumiyoshi Taisha! As one of Japan's oldest and most revered Shinto shrines, Sumiyoshi Taisha is steeped in history and cultural significance. Visitors can admire the stunning architecture of the shrine's main hall and pray at one of the four side shrines.

Insider tip: Plan your visit around one of the annual shrine festivals for a truly memorable experience. Also, don't miss nearby attractions like Sumiyoshi Park and the Sumiyoshi-zukuri Museum.

Sumiyoshi Taisha
2-chōme-9-89 Sumiyoshi, Sumiyoshi Ward, Osaka, 558-0045

Monday - Sunday: 6:30 AM – 5:00 PM
8. Tsutenkaku

Tsutenkaku, also known as the "Tower of Heaven's Gate", is one of the main attractions in Osaka. This iconic tower has been a symbol of the city for over a century and offers spectacular views of Osaka from its top observation deck. In addition, Tsutenkaku is surrounded by the lively Shinsekai district and perfectly captures the vibrant, bustling atmosphere of Osaka.

Insider tip: Be sure to take a photo with Billiken, the famous statue inside the tower that is said to bring good luck to those who rub its feet. Nearby, you can also visit the bustling Kuromon Ichiba Market, known for its fresh seafood and local specialties.

Tsutenkaku
1-chōme-18-6 Ebisuhigashi, Naniwa Ward, Osaka, 556-0002

Monday - Sunday: 10:00 AM – 8:00 PM
9. Shitenno ji

Shitenno-ji is a must-see for any visitor to Osaka! This ancient Buddhist temple has a rich history and a tranquil atmosphere that will instantly transport you back in time. As one of the oldest surviving temples in Japan, Shitenno-ji is a true masterpiece of early Japanese architecture. Enter the interior of the temple and admire the exquisite detail and craftsmanship of the wooden structures and intricate carvings. Be sure to also explore the surrounding park with its beautifully landscaped gardens.

Insider tip: Don't miss the temple's five-story pagoda, it's an absolute gem! While you're in the area, be sure to also visit the nearby Tennoji Park, a favorite spot among locals for picnicking and relaxing.

Shitenno ji
1-chōme-11-11-18 Shitennōji, Tennoji Ward, Osaka, 543-0051

Monday - Sunday: 8:30 AM – 4:30 PM
10. Tennoji Zoo

Calling all animal lovers! The Tennoji Zoo in Osaka is an absolute must-see. This sprawling zoo in the heart of the city is home to a wide variety of animals from around the world, including giant pandas and white tigers. Immerse yourself in nature and explore the many exhibits designed to teach visitors about the importance of animal welfare.

Insider tip: Visit the zoo in the morning when the animals are most active. After your visit to the zoo, take a quiet stroll through the beautiful gardens in nearby Tennoji Park.

Tennoji Zoo
1-108 Chausuyamachō, Tennoji Ward, Osaka, 543-0063

Monday: Closed
Tuesday - Sunday: 9:30 AM – 5:00 PM
11. Nagai Park
Nagai Park is one of the most beautiful and well-maintained parks in Osaka and a must for nature lovers. The park offers incredible scenery, including a tranquil lake, trees and flowers of all kinds, and a large playground, making it perfect for families. It is also one of the best places to experience Japan's famous cherry blossom season. The park also has a stadium where you can watch exciting sports games and events. After exploring the park, take a short walk to the nearby Nagai Botanic Garden, which is also worth a visit.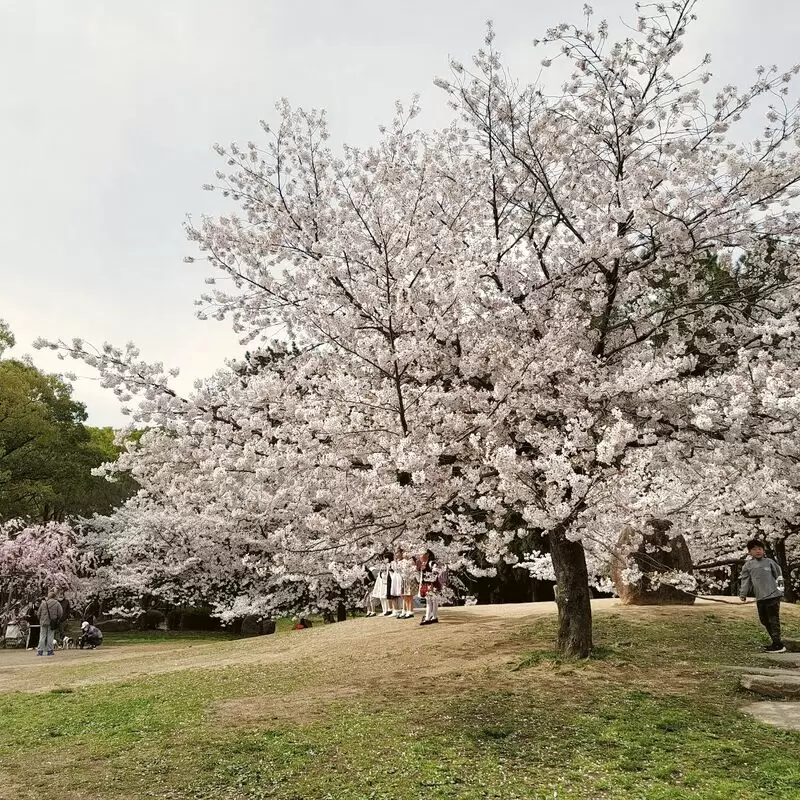 Nagai Park
1-1 Nagaikōen, Higashisumiyoshi Ward, Osaka, 546-0034
Monday - Sunday: Open 24 hours
12. Hogwarts Castle
If you're a fan of Harry Potter, then a visit to Hogwarts Castle in Osaka is an absolute must. This theme park attraction, located at Universal Studios Japan, is a meticulous recreation of the legendary School of Witchcraft and Wizardry from the popular book and movie series. In addition to exploring the castle's impressive structure and grounds, you can also take part in thrilling attractions like the Flight of the Hippogriff roller coaster and the Harry Potter and the Forbidden Journey ride. At nearby Hogsmeade Village, be sure to enjoy a butterbeer and some magical treats. The perfect outing for Potter fans young and old!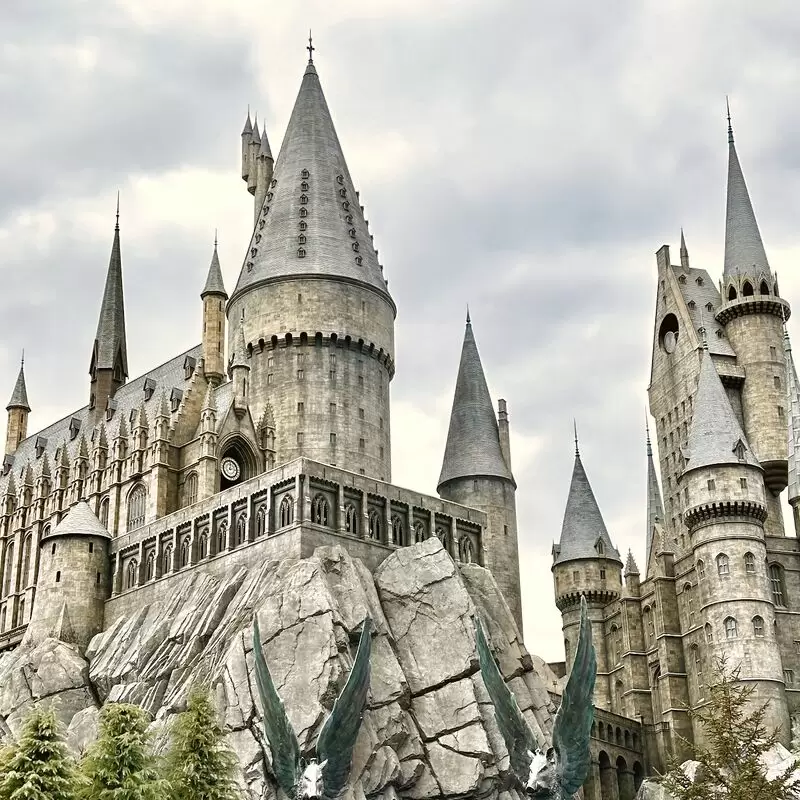 Hogwarts Castle
2 Chome-1 Sakurajima, Konohana Ward, Osaka, 554-0031
Monday - Sunday: 8:30 AM – 9:30 PM
13. Hirakata Park

Are you looking for exciting fun and thrills in Osaka? Then Hirakata Park is definitely a must for you! This amusement park is known for its fast-paced roller coaster rides, water slides, and a variety of other attractions suitable for all ages. Be sure to try out the "Elf" roller coaster, which is very popular with visitors.

Insider tip: Visit the park in the evening to catch a glimpse of the park's stunning light shows. And while you're in the area, check out the nearby ancient ruins of Heijō Palace for a fascinating historical experience.

Hirakata Park
1-1 Hirakatakōenchō, Hirakata, Osaka 573-0054

Monday - Sunday: 10:00 AM – 5:00 PM
Thursday: Closed
14. Osaka Tenmangu

The Osaka Tenmangu is a must-see for anyone exploring Osaka. Dedicated to the Japanese scholar and politician Sugawara no Michizane, this stunning shrine is known for its beautiful gardens and traditional architecture. Visitors can stroll through the peaceful grounds, admire the colorful temples, and participate in the many festivals and events held here throughout the year.

Insider tip: Don't miss the opportunity to try the famous Tenjin Mashu, a delicious sweet made of fried cake and sweet bean paste. And if you have time, be sure to visit the nearby Dotonbori district, known for its vibrant nightlife and delicious street food.

Osaka Tenmangu
2-chōme-1-8 Tenjinbashi, Kita Ward, Osaka, 530-0041

Monday - Sunday: 9:00 AM – 5:00 PM
15. Oizumi Ryokuchi Park

If you want to escape the hustle and bustle of the city, Oizumi Ryokuchi Park is the perfect place to do it. The peace and serenity of this park is unmatched, and you will have the opportunity to breathe fresh air and enjoy the beautiful scenery. Take a walk or rent a bike and cycle around the park. Here you will find a beautiful Japanese garden, a small zoo and a playground for children. If you are lucky, you will also see the famous peacocks.

Insider tip: Visit the park during cherry blossom season for an unforgettable sight. The nearby Hattori Ryokuchi Arboretum is also worth a visit.

Oizumi Ryokuchi Park
128 Kanaokachō, Kita Ward, Sakai, Osaka 591-8022

Monday - Sunday: Open 24 hours
16. Kema Sakuranomiya Park
Are you looking for an enchanting escape from the hustle and bustle of the city? Kema Sakuranomiya Park in the heart of Osaka is the perfect destination for you. In this beautiful park, cherry blossom trees bloom from late March to early April, creating a picturesque backdrop for a picnic or leisurely stroll. Located on a river, the park offers a tranquil atmosphere and fantastic photo opportunities. Be sure to visit nearby Osaka Castle, an impressive historical landmark that offers stunning views of the city. Don't miss this idyllic getaway in Osaka!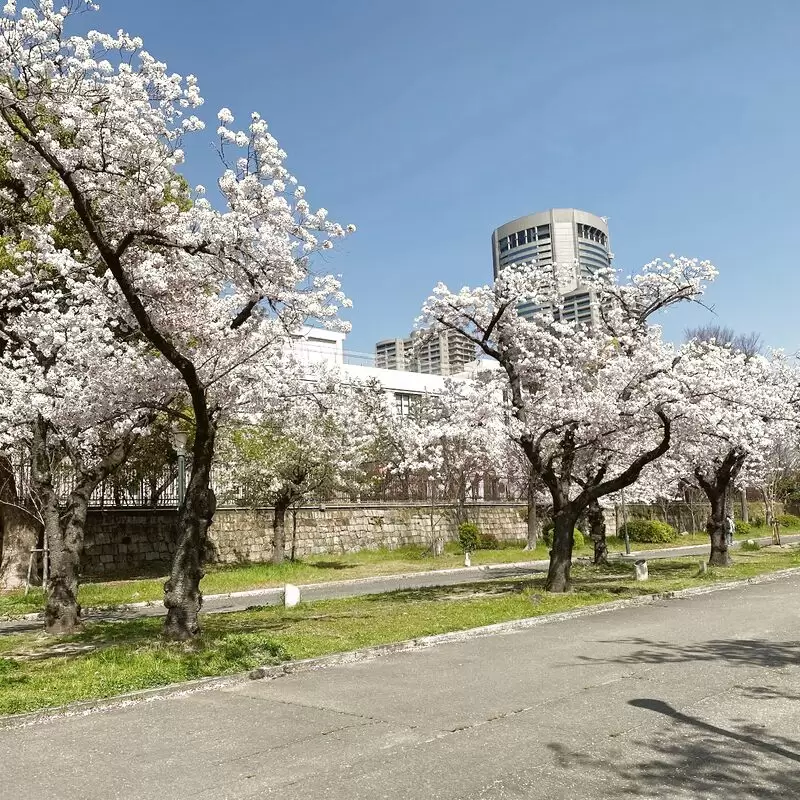 Kema Sakuranomiya Park
5 Chome-12 Nakanocho, Miyakojima Ward, Osaka, 534-0027
Monday - Sunday: Open 24 hours
17. Shin Umeda City

Looking for a spectacular view of the Osaka cityscape? You'll find it at Shin Umeda City! This skyscraper complex has an observation deck on the 39th floor from which you can enjoy breathtaking views of the city and beyond. You'll feel like you're on top of the world while enjoying the breathtaking scenery. Afterwards, shop and dine in the basement.

Insider tip: Be sure to stop by the nearby Hankyu Umeda Station for even more shopping and sightseeing opportunities.

Shin Umeda City
1-chōme-1-88 Ōyodonaka, Kita Ward, Osaka, 531-0076

Monday - Sunday: 9:30 AM – 10:00 PM
18. Minoh Park

Located just outside Osaka, Minoh Park is a must-see for nature lovers. With its winding paths and stunning scenery, it's the perfect place to escape the hustle and bustle of the city. Along the way, be sure to stop at the enchanting waterfalls, enjoy the fresh air, and immerse yourself in the local flora and fauna.

Insider tip: Don't forget to try the park's signature "Momiji" maple leaf tempura, a delicious and unique treat! And if you have a little more time, visit the nearby Katsuo-ji Temple, known for its bright red colors and impressive architecture.

Minoh Park
1-18 Minookōen, Minoh, Osaka 562-0002

Monday - Sunday: Open 24 hours
19. Shinsekai
Shinsekai in Osaka is a fascinating neighborhood that you should not miss. It's a funky mix of restaurants, stores and retro-style entertainment venues, with a lively atmosphere that will leave you spellbound. Tsutenkaku Tower, arguably Osaka's most famous landmark, graces this area. Its curious design and the panoramic view of the surrounding neighborhoods from the observation deck will delight you. Be sure to try the delicious kushikatsu skewers at one of the local restaurants. Don't miss exploring Tennoji Park, a green oasis near Shinsekai that is perfect for a quiet retreat.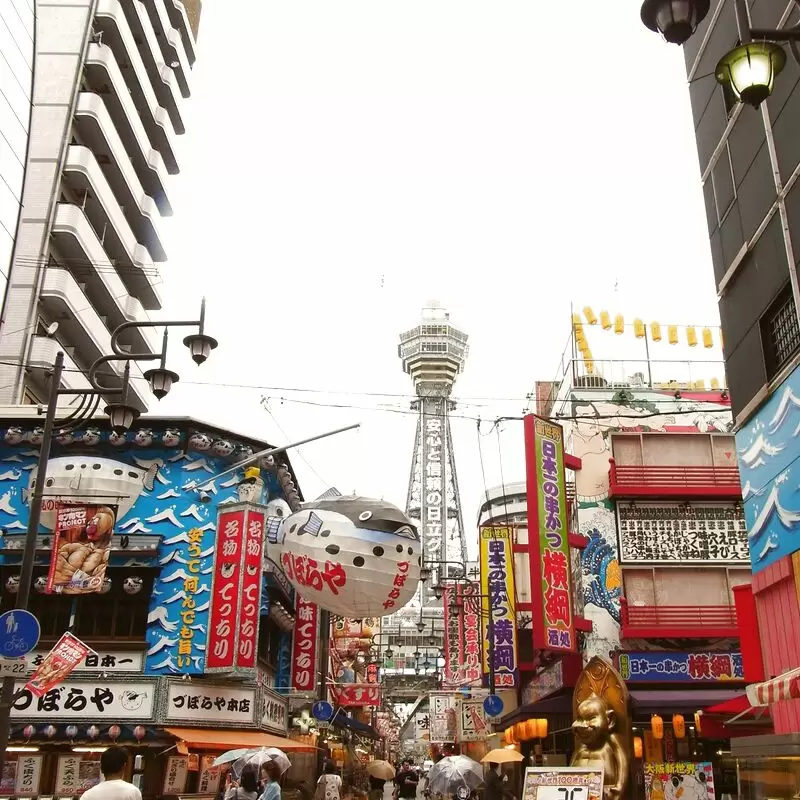 20. Hozenji
If you want to escape the hustle and bustle of downtown Osaka, Hozenji Temple is a must-see. Tucked away in a small alley in the heart of the bustling Dotonbori entertainment district, Hozenji offers a tranquil and captivating atmosphere. The temple houses a moss-covered statue of Fudo Myoo, a powerful Buddhist deity revered for its ability to drive away evil spirits and grant wishes. Don't forget to wash your hands and mouth at the stone water basin, and try your hand at the traditional Japanese art of incense burning at the entrance to the temple. When you're done, stroll through the surrounding alleyways and discover some of Osaka's best-kept secrets - from traditional Japanese restaurants to trendy boutiques and bars.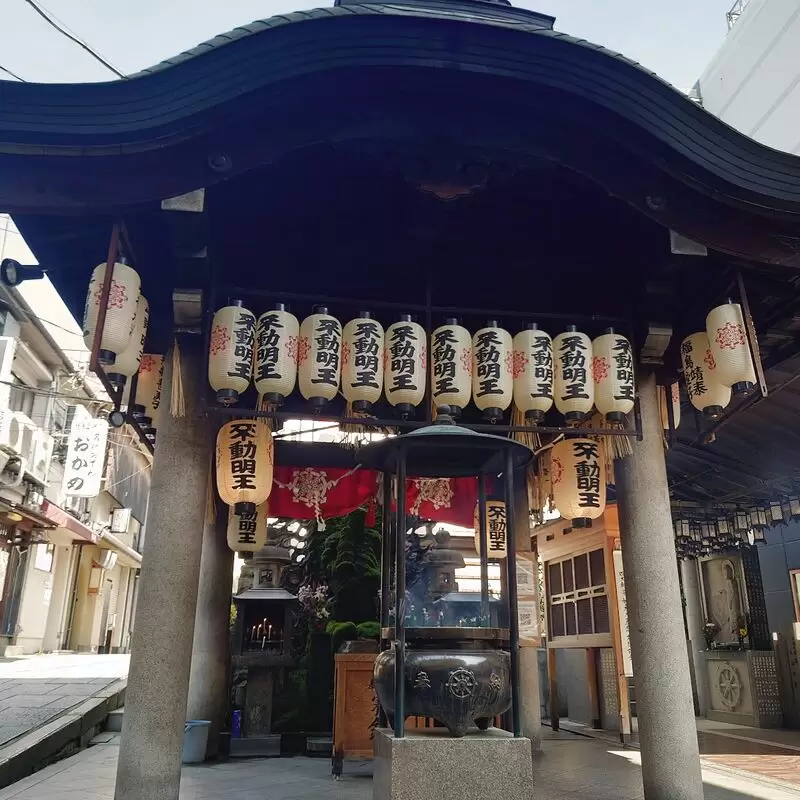 Hozenji
1-chōme-2-16 Nanba, Chuo Ward, Osaka, 542-0076
Monday - Sunday: Open 24 hours
21. Isshin ji

If you're looking for a unique experience off the beaten path, be sure to visit Isshin-ji in Osaka. This temple is unlike any other in Japan, with bright colors and whimsical sculptures that will transport you to a whimsical world. The highlight of Isshin-ji is the 1000-handed Kannon statue, which is truly breathtaking.

Another insider tip is that there is also a flea market and antique store on the temple grounds where you can find unique souvenirs to take home. Also visit the nearby Shinsekai district, known for its delicious street food and lively atmosphere.

Isshin ji
2-chōme-8-69 Ōsaka, Tennoji Ward, Osaka, 543-0062

Monday - Sunday: 5:00 AM – 6:00 PM
22. Osaka Science Museum

Get ready to immerse yourself in the fascinating world of science at the Osaka Science Museum! This interactive museum houses an array of exhibits, 3D models, and virtual reality experiences that explore the wonders of technology, physics, and space. Take a journey through the history of science and discover the fascinating discoveries of Japanese scientists.

Insider tip: Don't miss the planetarium show, which offers a breathtaking view of the cosmos. And after your visit, be sure to visit the nearby Umeda Sky Building for one of the best views of Osaka!

Osaka Science Museum
4-chōme-2-1 Nakanoshima, Kita Ward, Osaka, 530-0005

Monday: Closed
Tuesday - Sunday: 9:30 AM – 5:00 PM
23. Kids Plaza Osaka

If you are looking for an exciting and educational experience in Osaka, Kids Plaza Osaka is the perfect destination. This innovative children's museum offers a variety of interactive exhibits and activities that will delight children and adults alike. From science experiments and crafts to live performances and story hours, there's never a dull moment at Kids Plaza.

Insider tip: Don't miss the "Kids Space" area where kids can climb, slide and crawl through unique obstacles. Plus, the museum is very close to the famous Osaka Castle, so you can spend a whole day in the area!

Kids Plaza Osaka
2-chōme-1-7 Ōgimachi, Kita Ward, Osaka, 530-0025

Monday - Sunday: 9:30 AM – 4:30 PM
24. Tsurumi Ryokuchi Park Windmill
The Tsurumi Ryokuchi Park Windmill is an absolute must-see for tourists in Osaka! This picturesque windmill is located in a spacious park and offers visitors a fantastic view of the scenic surroundings. With its tranquil atmosphere and beautiful flower gardens, the park is perfect for a quiet stroll, a picnic with friends, or a family outing. If you're lucky, you can even see the seasonal flower displays here, which are absolutely stunning! And nearby attractions like the "Japan Folk Crafts Museum" and the "Asahi Beer Oyamazaki Villa Museum of Art" are also worth a visit.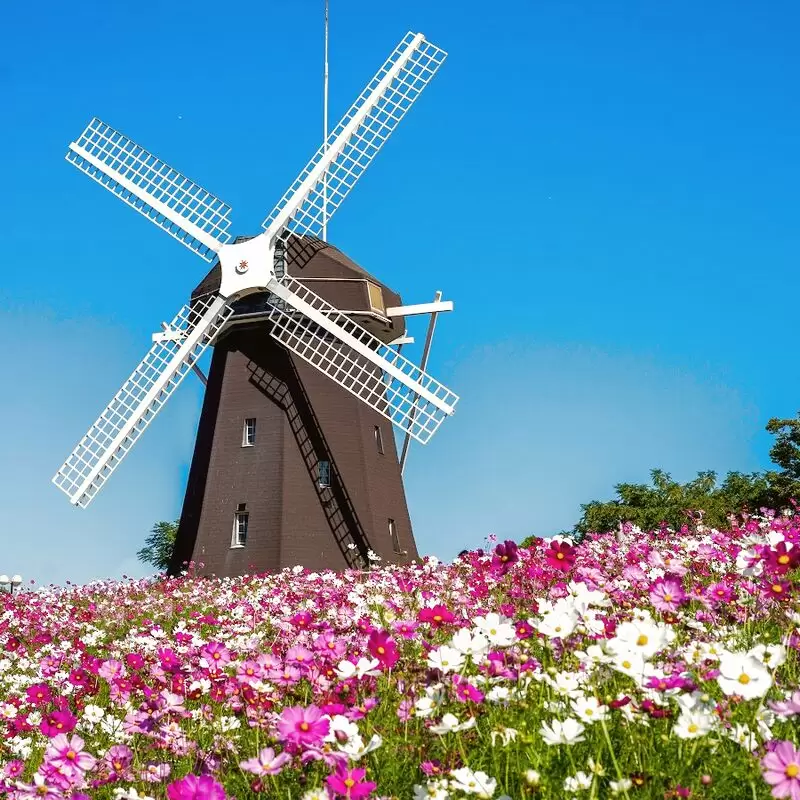 Tsurumi Ryokuchi Park Windmill
2 Ryokuchikoen, Tsurumi Ward, Osaka, 538-0036
Monday - Sunday: Open 24 hours
Best Time to Visit Osaka
The best time to visit Osaka is spring (March to May) or autumn (September to November), when temperatures are mild and the city is less crowded. Cherry blossoms bloom from late March to early April, making it a popular time to visit. If you don't mind the crowds, summer (June to August) can be very pleasant with its many festivals and events. Winter (December to February) can be chilly, but it's a good time to experience the winter lights and hot springs.
Annual Weather in Osaka
Osaka 3-Day Forecast
Tue, 26 September
Night
72 °F
22 °C
0%
Morning
69 °F
21 °C
0%
Afternoon
85 °F
29 °C
0%
Evening
80 °F
27 °C
0%
Wed, 27 September
Night
75 °F
24 °C
0%
Morning
73 °F
23 °C
0%
Afternoon
84 °F
29 °C
0%
Evening
80 °F
27 °C
0%
Thu, 28 September
Night
76 °F
25 °C
0%
Morning
75 °F
24 °C
0%
Afternoon
84 °F
29 °C
72%
Evening
79 °F
26 °C
81%
Questions & Answers

What is the transportation system in Osaka?

Osaka has a well-connected transportation system that includes buses, subways and trains. The Osaka Municipal Subway is the main mode of transportation for locals and tourists and covers the city with 8 lines. In addition, JR West provides train services, including to Kansai International Airport. A variety of bus lines complement the subway lines. Visitors can also take advantage of the Osaka Amazing Pass, a discounted pass for transportation and attractions. Cabs and rental cars are also available if you prefer.

Are there any traditional experiences I can have in Osaka?

Osaka is a city rich in culture and traditions, which means there are many traditional experiences for visitors. One of the most popular experiences is attending a traditional tea ceremony, a formal and ritual event that dates back centuries. You can also try your hand at calligraphy and learn to write Japanese characters using traditional methods, or enjoy local cuisine, such as takoyaki or okonomiyaki, which have been appreciated by locals for generations. Finally, a visit to the numerous shrines and temples in Osaka, such as Shitennoji Temple or Sumiyoshi Taisha Shrine, is a great way to learn more about traditional Japanese religious practices and customs.

What is the food like in Osaka?

Osaka is a center of Japanese food culture and widely known for its diverse culinary scene. The city is famous for dishes such as takoyaki (squid balls), okonomiyaki (Japanese savory pancakes), and kushi-katsu (deep-fried meat and vegetables on skewers). In addition to these popular dishes, Osaka also has a variety of street foods, including yakitori, ramen and udon, which are also popular in the city. Overall, Osaka is a foodie's paradise and offers a wide variety of flavorful dishes to explore and enjoy.

How do I navigate the local language?

Finding your way around Osaka in the local language can be a challenge if you don't speak Japanese. However, with a few basic phrases and some patience, you can easily find your way around. It's always a good idea to download a translation app or take a pocket-sized translation book with you. Learning basic greetings like "hello" (konnichiwa) and "thank you" (arigatou gozaimasu) can be very helpful. Also try to learn culinary expressions, as Osaka is famous for its cuisine. Most importantly, don't be afraid to ask locals for help or try to communicate with hand gestures.

What are the cultural norms and customs of Osaka?

Osaka has a rich cultural heritage and some unique customs. People in Osaka place great emphasis on respect, courtesy and hospitality to others. Bowing is a common practice that signifies respect. It is also considered polite to speak quietly in public places. Osaka is known for its street food culture, and it is common to share food with others. Many festivals are celebrated throughout the year, and people wear traditional clothing on these occasions. Tea ceremonies are also an important part of Japanese culture, and visitors are expected to follow certain rules of conduct during them.

What is the nightlife like in Osaka?

Osaka's nightlife is legendary in Japan, offering everything from traditional izakayas to new and modern clubs. The central district of Dotonbori is a popular spot for tourists with its neon lights and energetic atmosphere. However, Shinsaibashi and Namba are also lively districts with a variety of bars, restaurants and clubs. Popular nighttime activities in Osaka include karaoke, bar-hopping in the alleys, visiting pachinko parlors, and watching the famous takoyaki (octopus dumplings) being prepared on the street.

What are some lesser-known attractions in Osaka?

Known for its dining and shopping scene, Osaka has some lesser-known attractions to explore. One of these is the Maishima Incinerator, an industrial facility that also serves as an art gallery and viewing platform. Another hidden gem is the Nambayasaka Shrine, located in a residential area and home to a temple garden, pond and several cherry blossom trees. Sanko Shrine in the Tennoji district is also worth a visit for its tranquil atmosphere and beautiful architecture. For a fun and whimsical experience, visitors can visit the Glico Museum, dedicated to the history of a popular Japanese candy brand.

Feedback

I hope you found this article informative and helpful. I'm eager to improve the content and make it even more valuable for you. If you have any feedback or suggestions, I would love to hear from you.

Do you have any tips or hidden gems that you think should be added to the list? Are there any areas that you feel could use more explanation or clarification?

Your input is greatly appreciated and will help us to continue providing high-quality content that meets your needs and interests. Please feel free to share your thoughts.