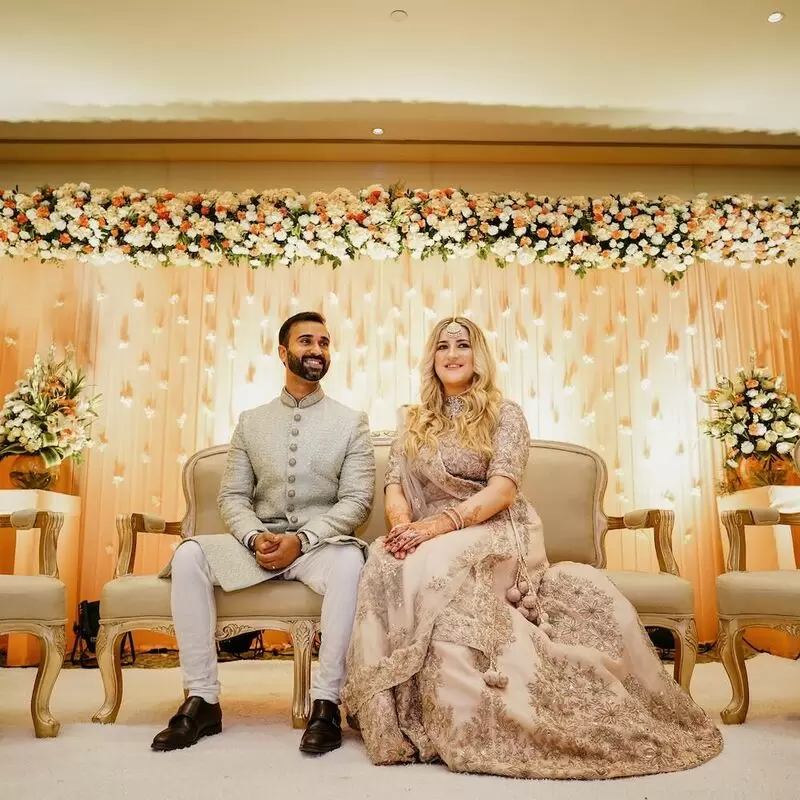 1. Nek Chand s Rock Garden of Chandigarh

Get ready to explore the stunning Nek Chand's Rock Garden in Chandigarh, a true masterpiece of creativity and art! Be enchanted by the unique and stunning sculptures made from waste materials. As you explore the tranquil garden, you will be amazed at the imaginative use of colorful broken bangles, pieces of glass and ceramics, pebbles and recycled materials. It's not just a garden, but an experience that inspires and delights.

Insider tip: Visit the garden at sunset when it comes alive with colorful lights. Don't miss visiting the nearby Sukhna Lake, another popular attraction in Chandigarh.

Nek Chand s Rock Garden of Chandigarh
QR34+52F, Uttar Marg, Rock Garden of Chandigarh, Sector 1, Chandigarh

Monday - Saturday: 9:00 AM – 8:00 PM
Sunday: 9:00 AM – 6:30 PM
2. Sukhna Lake Chandigarh

Sukhna Lake in Chandigarh is a must-see for any visitor to the city. It is a serene and picturesque place that provides the perfect backdrop for a relaxing day. This man-made lake stretches for 3 km and is popular among tourists and locals alike. You can indulge in various activities here, such as boating and cycling, or simply take a stroll around the lake. The sunset view from the lake is absolutely breathtaking and should not be missed!

Insider tip: Try the delicious street food available near the lake. Another nearby attraction is the Rock Garden.

Sukhna Lake Chandigarh
Sector 1, Chandigarh
3. Zakir Hussain Rose Garden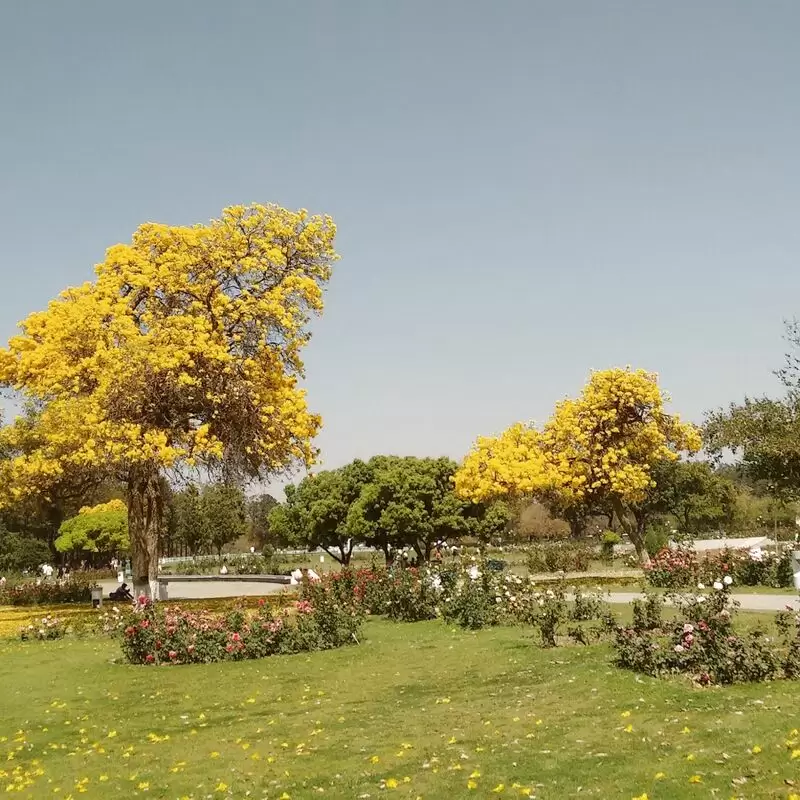 Zakir Hussain Rose Garden
Jan Marg, 16B, Sector 16, Chandigarh
Monday - Saturday: 6:00 AM – 10:00 PM
Sunday: 9:00 AM – 10:00 PM
4. Gurudwara10th Paatshahi Sri Nada Sahib Panchkula
The Gurudwara 10th Paatshahi Sri Nada Sahib is a highly revered place of worship in Panchkula, not far from Chandigarh. The serene and spiritual atmosphere of the Gurdwara combined with its stunning architectural beauty attracts thousands of visitors every year. The interior of the Gurudwara is decorated with beautiful paintings, and the sacred pond is a must-see attraction. The grounds of the Gurudwara also serve langar, a traditional community kitchen that serves all visitors regardless of caste, religion or creed. Don't forget to take a look at the famous Mansa Devi temple located nearby.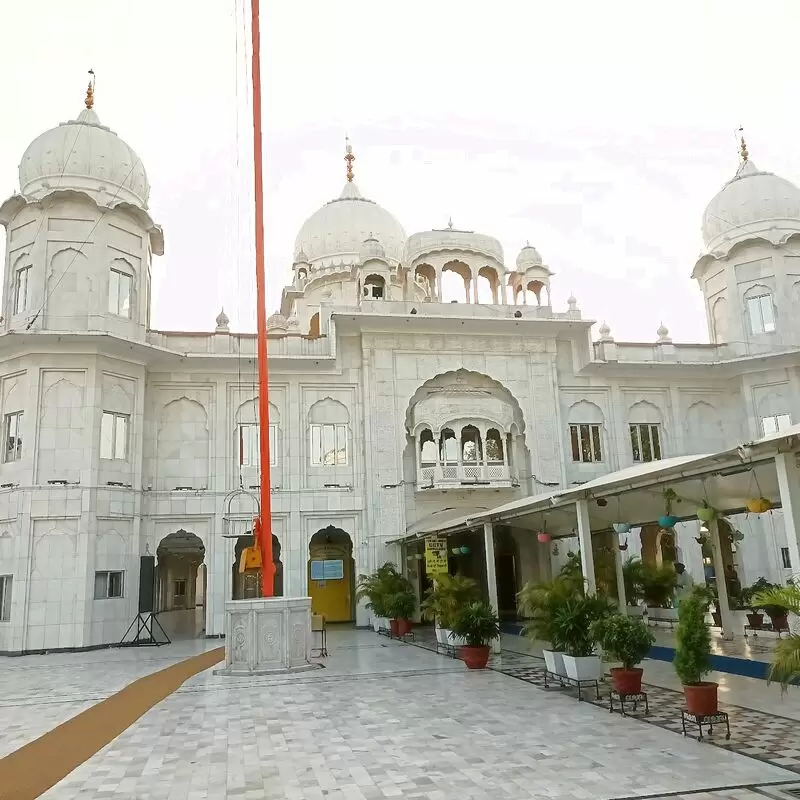 Gurudwara10th Paatshahi Sri Nada Sahib Panchkula
Nada sahib, Panchkula
Monday - Sunday: Open 24 hours
5. Yadavindra Gardens Pinjore
Be transported to a fairytale world at Yadavindra Gardens in Pinjore, just outside Chandigarh. This stunning Mughal-style garden was created in the 17th century by the Maharaja of Patiala and is a real treat for the senses. Stroll through the beautiful terraces, admire the colorful flower beds and fountains, and enjoy the breathtaking view of the surrounding Shivalik hills. Be sure to attend the unique evening sound and light show and learn more about the history of the gardens. Don't miss nearby attractions such as Pinjore Fort and the Cactus Garden.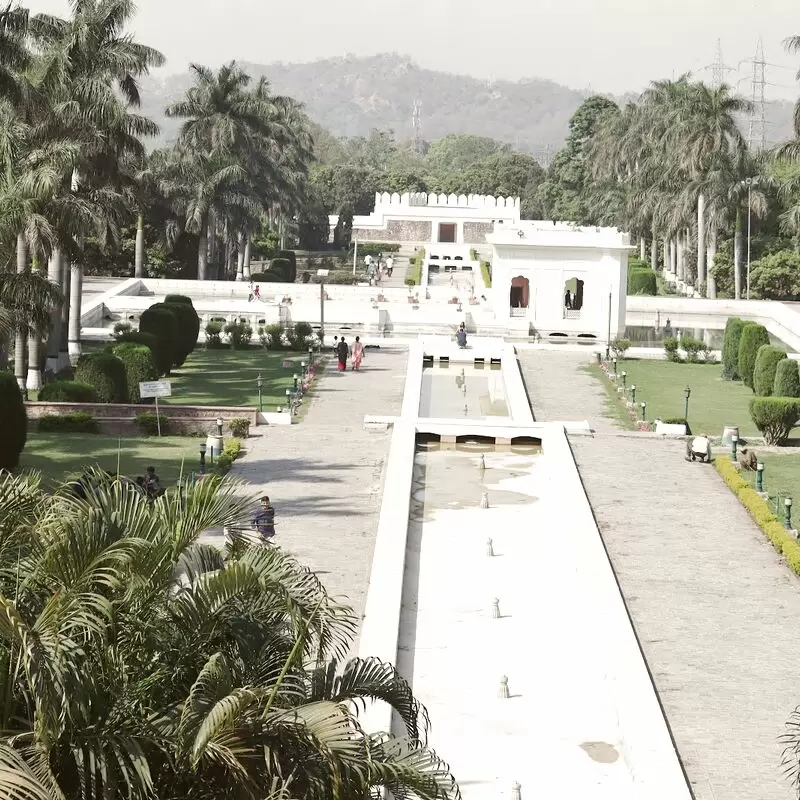 Yadavindra Gardens Pinjore
Ambala, Kalka - Shimla Rd, Pinjore
Monday - Saturday: 7:00 AM – 9:30 PM
Sunday: Open 24 hours
6. ISKCON Temple Chandigarh
Are you looking for a spiritual experience in Chandigarh? Then the ISKCON temple is just the place for you. This magnificent temple is dedicated to Lord Krishna and is a quiet and peaceful place to spend some time. It is located in Sector 36 and is a must-see for anyone interested in Hinduism. The intricate architecture and features of the temple will amaze you, and you can also participate in the daily Hare Krishna chanting and prayers. Don't forget to try the delicious prasadam after your visit. Also visit the nearby rose garden to enjoy the beauty of nature.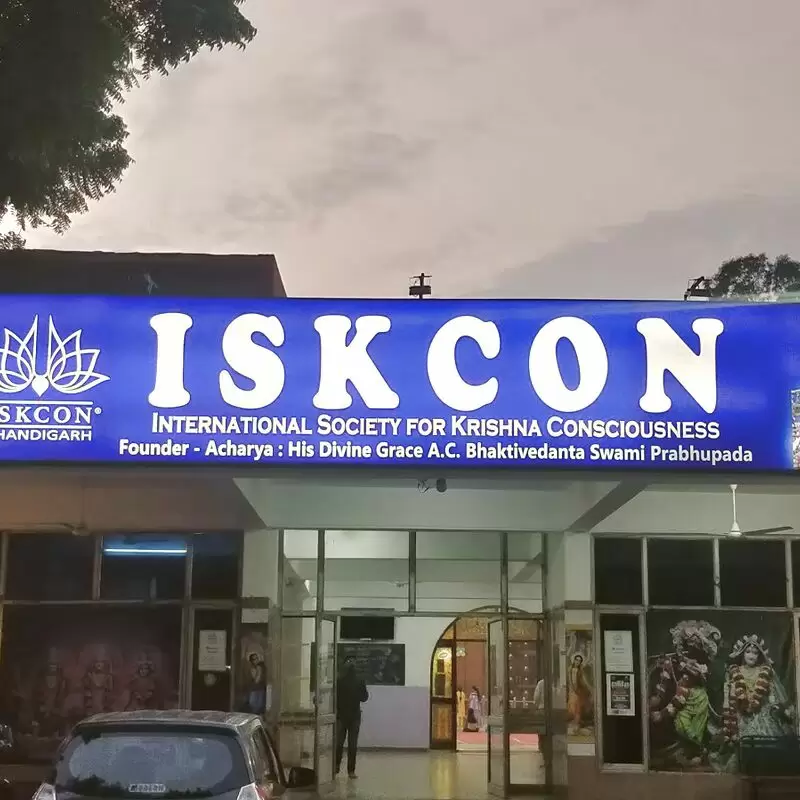 ISKCON Temple Chandigarh
ISKCON Temple, Hare Krishna Dham, PQM6+MF, Dakshin Marg, 36B, Sector-36B, Chandigarh
Monday - Sunday: 4:30 – 7:15 AM, 12:00 – 12:45 PM, 4:15 – 6:30 PM, 7:00 – 8:30 PM
7. Terraced Garden
Located in the heart of Chandigarh, Terraced Garden is a delightful retreat for nature lovers and photography enthusiasts. The garden has numerous terraces, each offering a breathtaking view of the cityscape. Visitors can explore the lush greenery and colorful shrubs that make for stunning photographs. The garden also features a small fountain and several benches that invite you to relax. A perfect end to your visit is the nearby rose garden, where you can admire more than 1,500 magnificent varieties of roses. Don't forget to bring your camera to capture the breathtaking moments!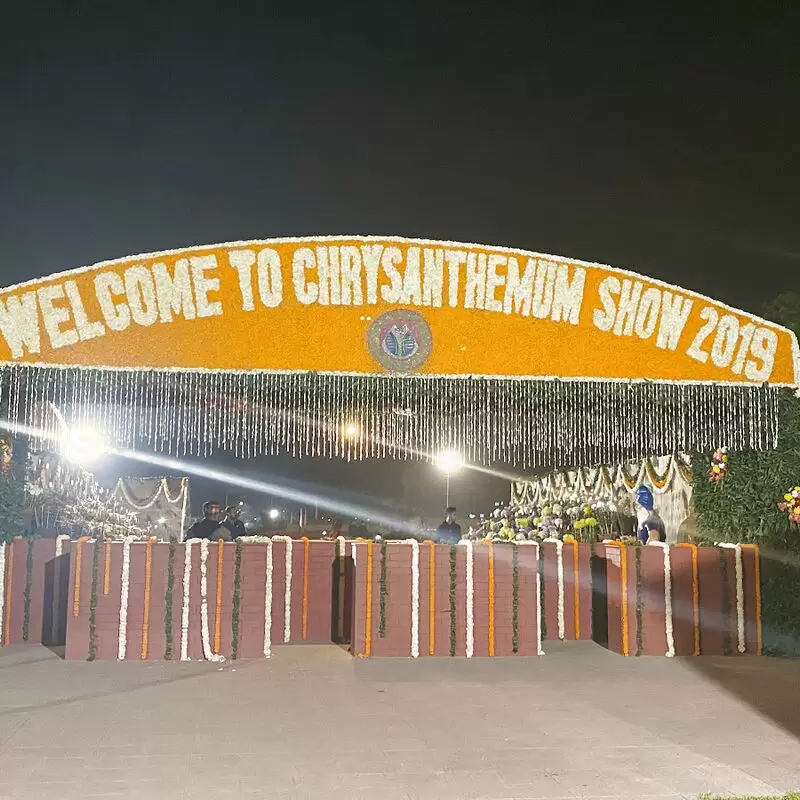 Terraced Garden
33 Market Rd, Sector 33B, Sector 33, Chandigarh
Monday - Sunday: 5:30 AM – 9:00 PM
8. Japanese Garden

The Japanese Garden in Chandigarh is a must-see for travelers seeking a serene and tranquil atmosphere. Designed by renowned architect M. Nari Gandhi, the garden is inspired by traditional Japanese landscaping principles and features a stunning array of sculptures, water features and ornamental trees. Visitors can take a pleasant stroll amid the peaceful surroundings or simply relax by one of the many water pools. The garden also features a traditional Japanese teahouse where you can sample delicious green tea and snacks.

Insider tip: Don't forget to take a look at the magnificent cherry blossom trees that bloom in spring, creating a surreal and enchanting landscape. If you have time, you should also visit the nearby Rock Garden, another popular destination in Chandigarh.

Japanese Garden
PQ3M+RP6, near Japanese Park, Sector 31 A, Sector 31, Chandigarh

Monday - Saturday: 10:00 AM – 9:00 PM
Sunday: 5:00 AM – 9:00 PM
9. Sunset Point

If you want to experience the most breathtaking sunset in Chandigarh, then Sunset Point should be on your list! This popular spot is located in Sector 39 and offers a panoramic view of the city. As the sun sets, the horizon glows with orange hues - a perfect moment for a photo. You can also enjoy a picnic with your loved ones or take a walk on the trails.

Insider tip: Try to get there a little early to get the best spot! Also nearby is the tranquil Sukhna Lake, which is great for boat rides and offers beautiful scenery.

Sunset Point
VXRC+JGR, Kasauli

Monday - Sunday: 8:00 AM – 7:00 PM
10. Government Museum and Art Gallery
Art lovers and history buffs shouldn't miss a visit to the Government Museum and Art Gallery in Chandigarh! Located in the Capitol Complex, the museum displays an outstanding collection of Gandharan sculptures, ancient Indian artifacts and contemporary paintings. The museum also houses a famous miniature painting gallery and a section dedicated to the history of the city of Chandigarh. Besides, you can't get enough of the magnificent rock garden located nearby, where you can see incredible sculptures made of industrial waste and discarded materials. Don't forget to bring your camera!
Government Museum and Art Gallery
Sector, 10C, Sector 10, Chandigarh
Monday: Closed
Tuesday - Sunday: 10:00 AM – 4:30 PM
11. Tagore Theatre

If you are a fan of the performing arts, then a visit to the Tagore Theatre in Chandigarh is an absolute must! This iconic theater was built in the late 1960s and has since hosted some of the most breathtaking cultural events in India. The spacious auditorium can seat more than 600 people and has hosted renowned artists from all over the world.

Insider tip: If you're lucky enough to catch a performance during the annual National Theatre Festival, you'll have the chance to experience some of the country's best theater companies. And when you're done, visit the nearby Rock Garden, a stunning sculpture garden that's a must-see in Chandigarh.

Tagore Theatre
PQMQ+6RQ, Sarovar Path, 18B, Sector 18, Chandigarh
12. Garden of Silence

If you're looking for a peaceful escape from the hustle and bustle of city life, then the Garden of Silence in Chandigarh is for you. This hidden gem is a tranquil oasis with lush greenery, serene water features, and winding paths that invite you to take a peaceful stroll. The garden also features several sculptures and art installations that add to its unique charm.

Insider tip: Visit the garden in the early morning or late afternoon to escape the crowds and fully enjoy the garden's peaceful atmosphere. A visit to the nearby Rock Garden, a stunning sculpture garden made entirely of recycled materials, is an excellent complement to this calming retreat.

Garden of Silence
5, Lake Walking Way, Kishangarh, Chandigarh

Monday - Sunday: 6:00 AM – 10:00 PM
13. Cactus Garden
The Cactus Garden in Chandigarh is a must for all nature lovers. It covers an area of 7 hectares and is home to over 3,500 different species of cacti! The sight of these unique and beautifully designed plants is truly fascinating and offers a glimpse of nature in its purest form. The garden is also home to some rare species of cacti that can't be found anywhere else. So if you're looking for a unique and exotic experience, be sure to visit the Cactus Garden in Chandigarh. And if you're in the mood for even more sightseeing, the famous Rock Garden is just a stone's throw away!
Cactus Garden
Panchkula Urban Estate, Sector 5, Sector 5, Panchkula
Monday - Saturday: 8:00 AM – 6:00 PM
Sunday: 9:00 AM – 6:00 PM
14. Garden of Fragrance

If you love nature, you should definitely make a trip to the Garden of Fragrance in Chandigarh. This beautiful garden is filled with a variety of aromatic plants and flowers that will beguile your senses like never before. As you stroll through the garden's winding paths, you will be surrounded by the sweet scent of jasmine, roses, and many other fragrant flowers. Take a moment to rest on one of the benches in the garden and take in the peaceful surroundings.

Insider tip: Visit the garden in the evening hours to experience a spectacular light and sound show that takes place every day. The Garden of Fragrance is located near the Rose Garden and Punjab University campus and is surrounded by other popular tourist attractions in the city. So be sure to include it in your itinerary when exploring Chandigarh.

Garden of Fragrance
Fragrance Garden Rd, Sector 36B, Sector 36, Chandigarh

Monday - Sunday: Open 24 hours
15. Chandigarh Bird Park
Looking for a quiet getaway amidst the city chaos? Then the beautiful Chandigarh Bird Park is just the place for you! This park is an absolute paradise for bird lovers and is home to a variety of winged creatures. Walk through the lush greenery and spot birds like peacocks, Indian rollers, pheasants, parrots and many more! Want to take your experience to the next level? Ride the toy train that will take you on a fun ride through the park. Don't forget to bring some snacks to feed the birds! And if you feel like exploring more, Sukhna Lake is just around the corner.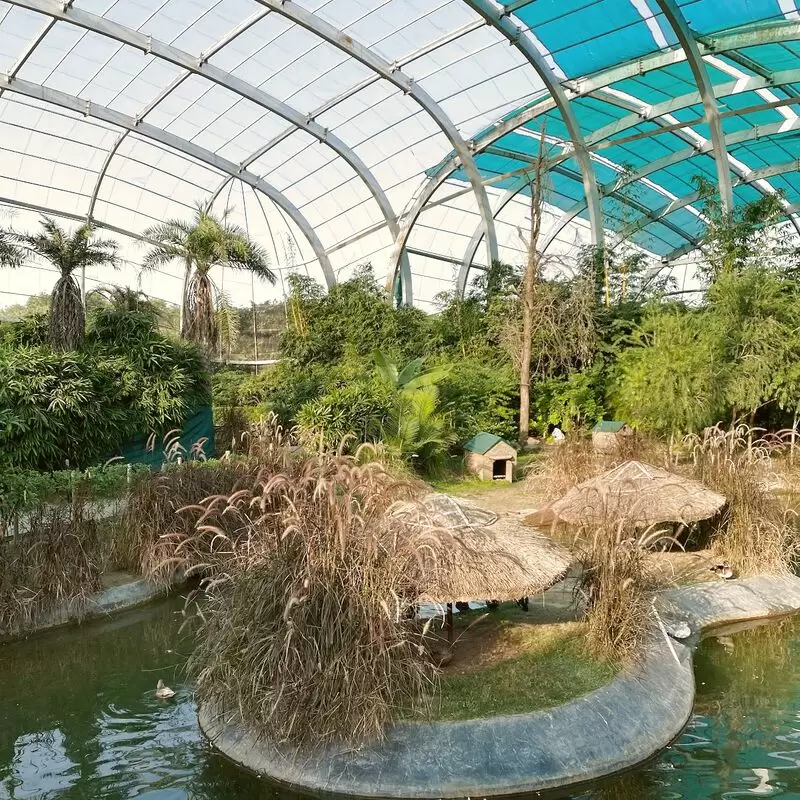 Chandigarh Bird Park
Infront of the Lake Sports Club entry, PRX6+F48, near Rock Garden of Chandigarh, Rock Garden of Chandigarh, Sector 1, Chandigarh
Monday - Tuesday: Closed
Wednesday - Sunday: 10:00 AM – 6:00 PM
16. Tikkar Taal
Located on the outskirts of Chandigarh, Tikkar Taal is a beautiful natural lake surrounded by lush green hills, providing a perfect backdrop for a relaxing day out. With its serene and peaceful surroundings, it is an ideal place for picnics, family outings and nature lovers who want to escape the hustle and bustle of the city. The lake is home to various species of freshwater fish, and occasionally you can see avid anglers trying their luck with a fishing rod. The surrounding hills are an ideal terrain for hikers and cyclists and offer a fantastic opportunity to enjoy the surreal nature of the region. Don't miss the opportunity to visit the nearby ancient cave temple of Bhima Devi, which showcases magnificent medieval Indian art and architecture and adds an extra cultural richness to the already tranquil and picturesque location.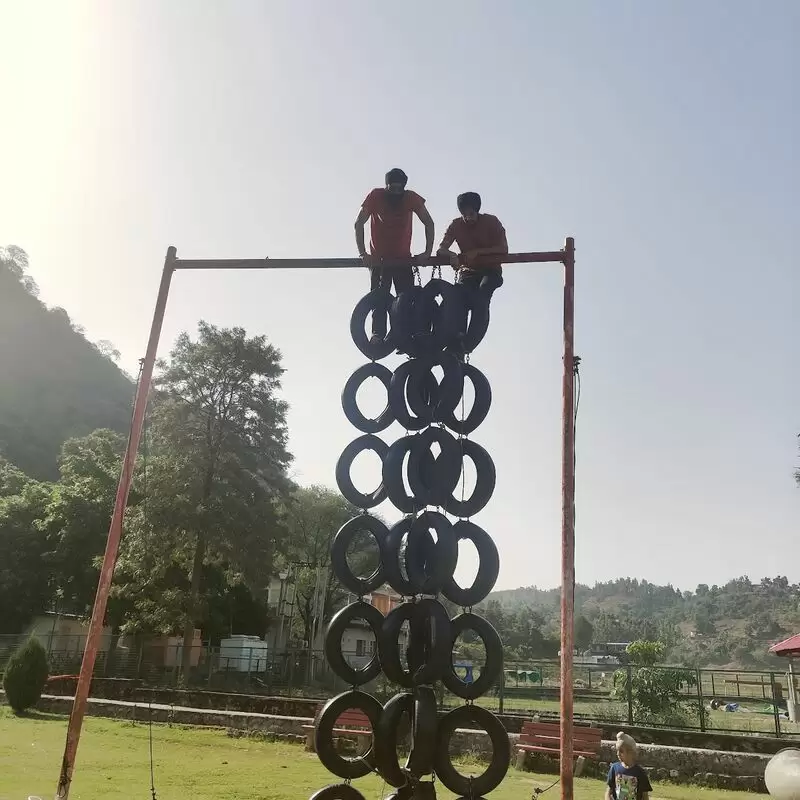 Tikkar Taal
Panchkula, Morni
Monday - Sunday: Open 24 hours
17. Leisure Valley
Immerse yourself in the tranquility of "Leisure Valley," the city's green lung. This green oasis offers a refreshing escape from the hustle and bustle of city life. Take a leisurely stroll along the lush walking paths, explore the tranquil gardens, and indulge in some yoga or meditation in the shade of the towering trees. Be on the lookout for hidden gems like the Garden of Fragrance, where the scent of exotic flowers will lift your spirits. Also, don't miss the charming little oasis of the "Bougainvillea Garden" nearby.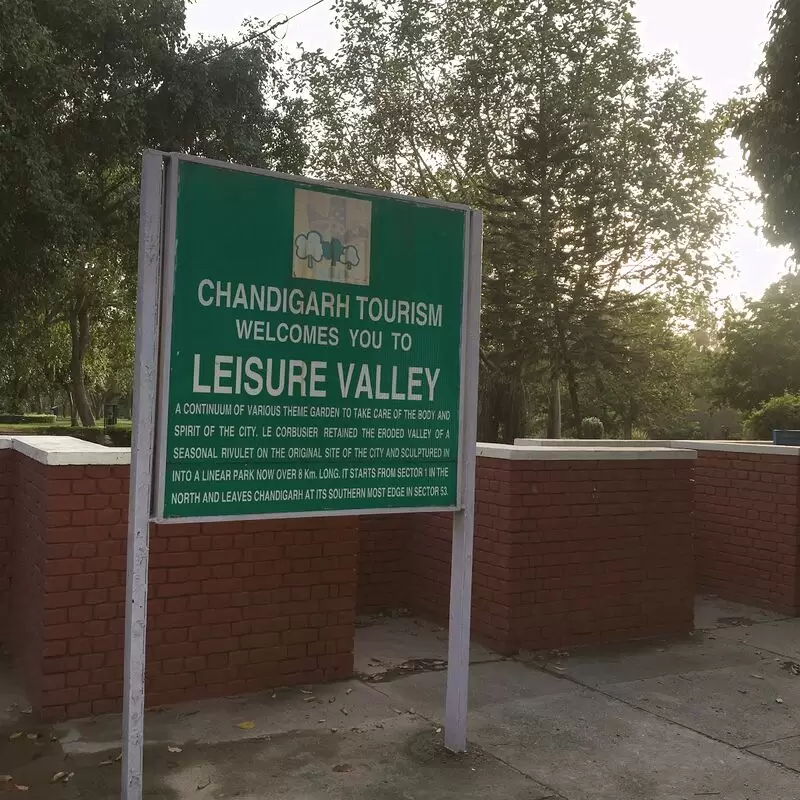 Leisure Valley
QQ3R+4R8, 10B, Sector 10B, Chandigarh
Monday - Sunday: Open 24 hours
18. Rock Garden

Be enchanted by one of the most unique and captivating attractions in Chandigarh - the Rock Garden! Built entirely from discarded materials such as stones, broken tiles and glass bottles, this magnificent sculpture garden is a feast for the eyes. The garden was created by Nek Chand over three decades and features more than 5,000 sculptures, waterfalls and winding paths that will leave you in a world of wonder.

Insider tip: Bring your camera to capture the colorful and intricate designs found throughout the garden. Afterwards, be sure to visit Sukhna Lake near the garden to relax and unwind.

Rock Garden
QR35+573, Rock Garden of Chandigarh, Sector 1, Chandigarh
19. Chandigarh Botanical Garden
Discover the lush greenery and diverse flora of the Chandigarh Botanical Garden, an oasis in the midst of the bustling city. This beautifully maintained garden spans 176 acres and is home to an abundance of plants, flowers and trees. Take a leisurely stroll along the shaded paths and admire the breathtaking nature around you. Don't miss the Japanese Garden, located in the Chandigarh Botanical Garden and known for its serene ambiance and tranquil ponds. This garden is a refreshing escape from the chaos of the city and a must for nature lovers and those seeking peace and relaxation.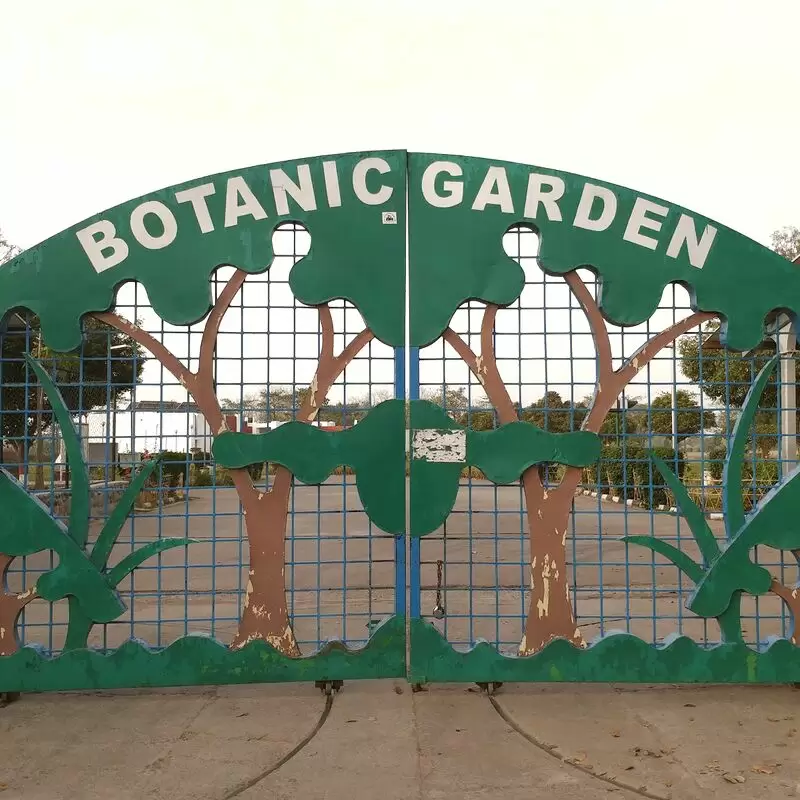 Chandigarh Botanical Garden
QQG5+HW4, Sarangpur, Chandigarh
Monday - Saturday: 4:00 AM – 7:30 PM
Sunday: Open 24 hours
20. Gurudwara Sri Amb Sahib
When you visit Chandigarh, a visit to the Gurudwara Sri Amb Sahib is an absolute must! This historical and spiritual site is dedicated to the memory of Guru Har Rai Sahib, the seventh Sikh Guru who visited Amb Sahib in the 17th century. The Gurudwara's stunning architecture and tranquil atmosphere make it an ideal place for reflection and prayer. Don't forget to try the delicious langar (free communal meal) served here. Nearby is the Elante Mall, where you can buy souvenirs or relax with a cup of coffee.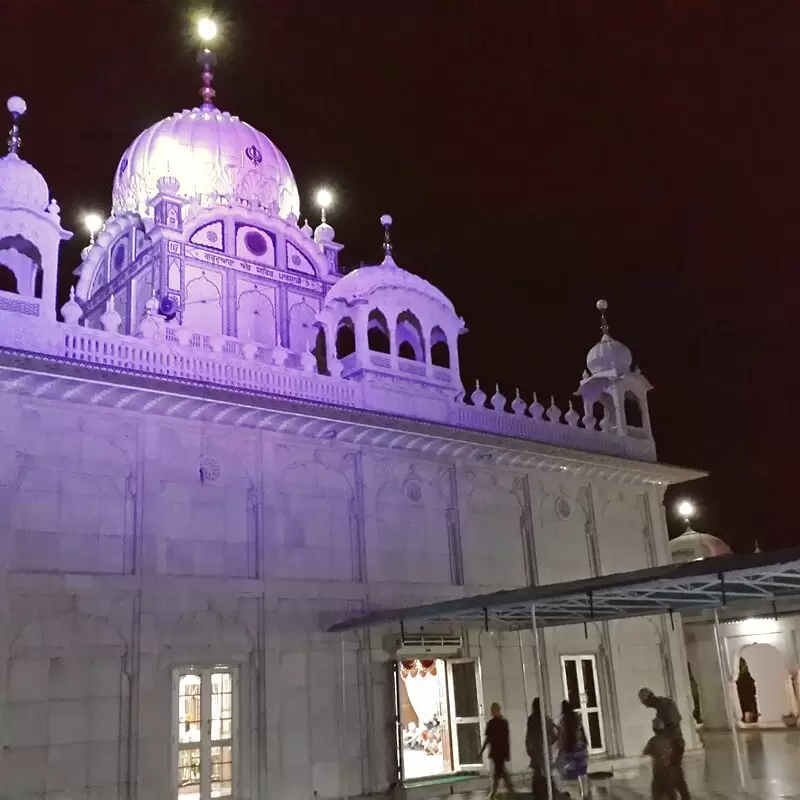 Gurudwara Sri Amb Sahib
Mohali Stadium Rd, Sector 62, Sahibzada Ajit Singh Nagar
Monday - Sunday: Open 24 hours
21. Siswan Dam
Located in the picturesque surroundings of Chandigarh, Siswan Dam is a hidden gem worth exploring for nature lovers. The shimmering waters of the dam, surrounded by lush foliage, is a magnificent sight and provides a perfect escape from the hustle and bustle of the city. Here you can go bird watching, boating and picnicking with your loved ones. If you want to be even more adventurous, you can also take a scenic hike on the nearby trekking trails. Be sure to bring your camera, as the sunset here is an unforgettable sight. Don't forget to explore the lush greenery of the nearby Sukhna Wildlife Sanctuary, which is just a few minutes' drive away.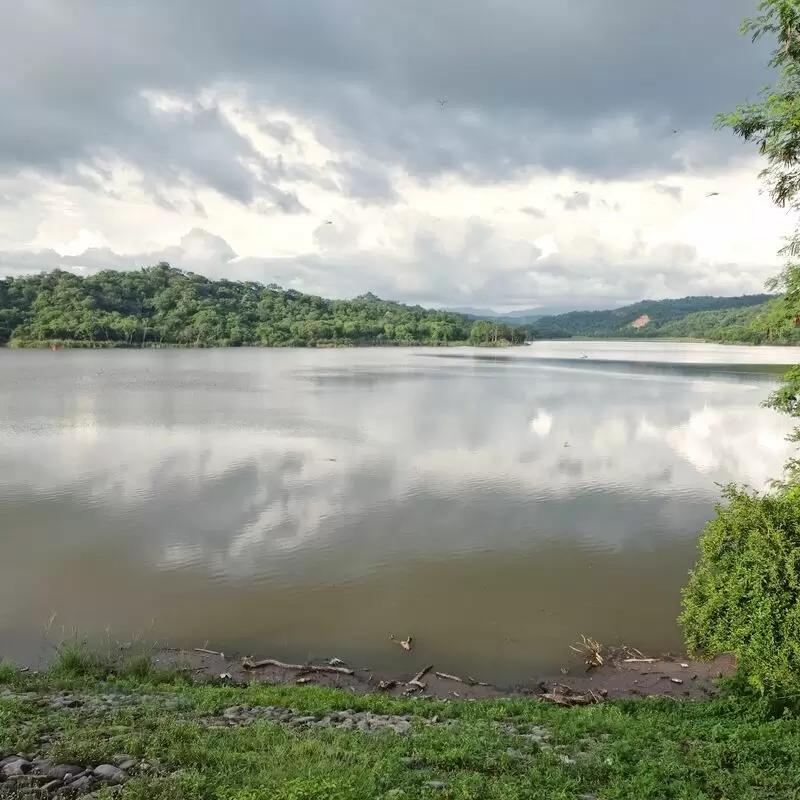 Siswan Dam
VP9W+RC, Siswan
Monday: Closed
Tuesday - Sunday: 7:00 AM – 7:00 PM
22. Saketri Shiv Mandir Panchkula
Get ready to immerse yourself in an awe-inspiring spiritual journey at Saketri Shiv Mandir! This beautiful temple in Panchkula, just a short drive from Chandigarh, is dedicated to Lord Shiva and features intricate architecture with captivating sculptures and carvings. Legend has it that the temple possesses powerful positive energy that can heal the soul and spirit. Take off your shoes to walk through the peaceful gardens of the temple and offer your prayers to Lord Shiva. Near the temple you will also find some delicious street food restaurants and souvenir stores. Don't forget to bring your camera to take great photos!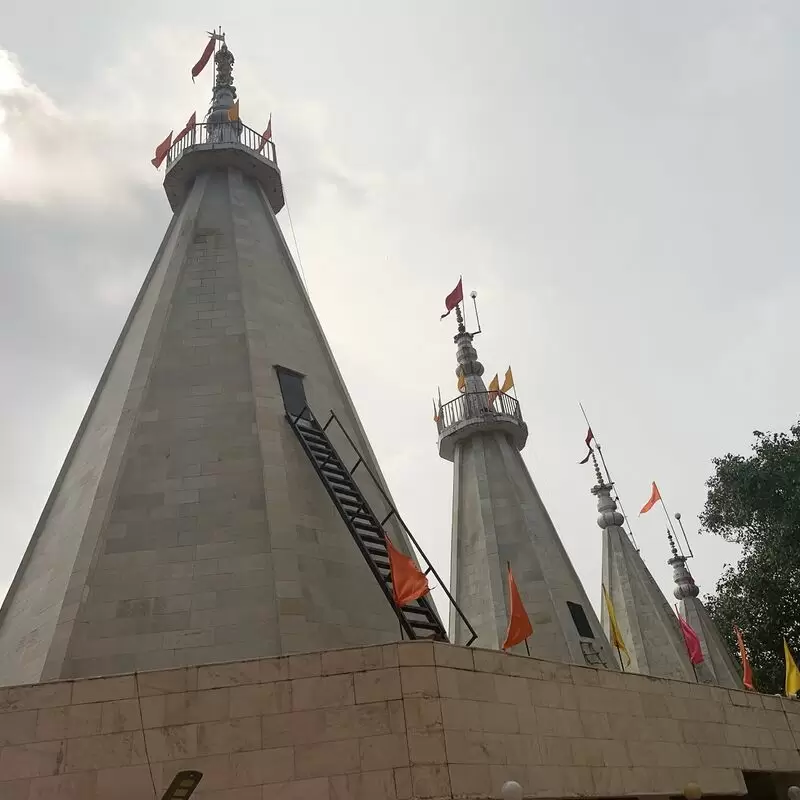 Saketri Shiv Mandir Panchkula
QR2R+QCF, Panchkula
Monday - Sunday: 5:00 AM – 9:00 PM
23. Le Corbusier Centre
Take a journey into the history of Chandigarh's remarkable architecture and visit the famous Le Corbusier Centre. This beautifully designed museum pays tribute to the life of Swiss-French architect Charles-Édouard Jeanneret, better known by his pseudonym Le Corbusier. Inside the museum, you can discover his extraordinary legacy, which includes iconic Chandigarh landmarks such as the Capitol Complex, the High Court and the Secretariat. View drawings, furniture and photographs that provide a unique insight into the design process of this architectural genius. And be on the lookout for the special exhibit areas that also feature other famous architects. Plus, the center is located in Sector 19, where you'll find a lively market and delicious gastronomic offerings. A visit to the Le Corbusier Centre followed by shopping and dining is the perfect way to spend a day in Chandigarh!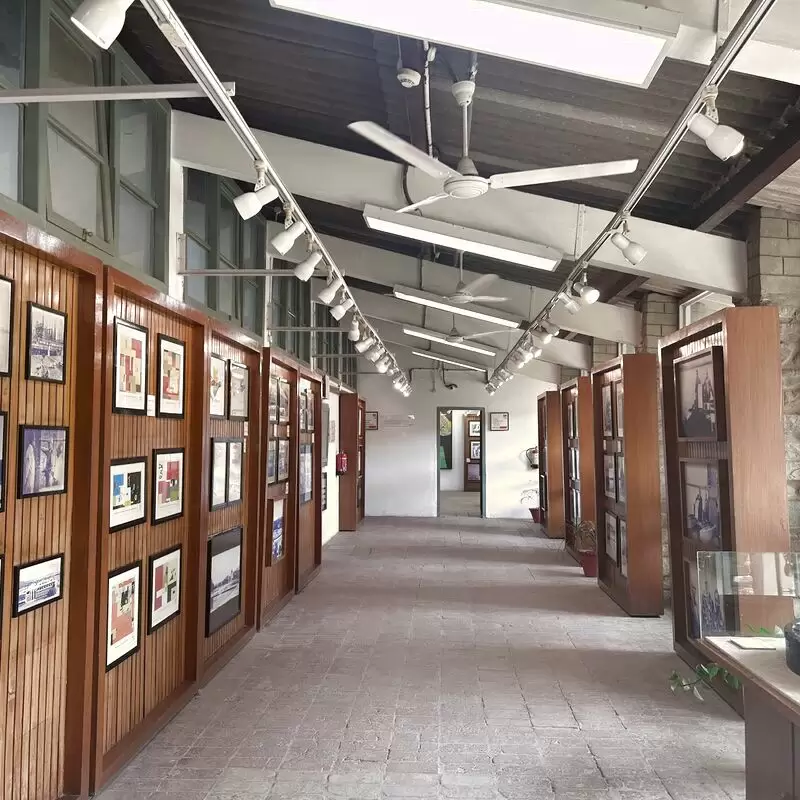 Le Corbusier Centre
Sector 19B Old Architect Building, Madhya Marg, 19B, Sector 19, Chandigarh
Monday: Closed
Tuesday - Sunday: 10:00 AM – 6:00 PM
24. Shanti Kunj Park

Shanti Kunj Park in Chandigarh is a must visit for nature lovers and those seeking some peace and tranquility. The lush greenery, soothing atmosphere and calming aura make it an ideal place for a leisurely stroll or a picnic with family and friends. The park is famous for its beautiful flowers, dense foliage, and scenic walking trails that offer breathtaking views of the surrounding landscape.

Insider tip: Don't miss the musical fountain show that takes place on certain evenings. The charming Rose Garden, a popular tourist attraction, is also nearby and a perfect addition to your itinerary.

Shanti Kunj Park
PQVG+GFW, 16C, Sector 16, Chandigarh

Monday - Sunday: Open 24 hours
25. Capitol Complex Tourist Center

The Capitol Complex Tourist Center in Chandigarh is a must-see for anyone interested in architecture, history and culture. Designed by world famous architect Le Corbusier, the complex is an example of modernity and elegance with its unique blend of geometric shapes, open spaces and water features. Be sure to take a guided tour to see the impressive structures such as the Supreme Court, the Secretariat and the Legislative Assembly. The tallest tower - the 226-foot Open Hand Monument, which is said to symbolize peace, prosperity and unity, is also worth a visit.

An insider tip is the sound and light show at the Open Hand Monument in the evening hours, which is a spectacular experience. The famous Rock Garden, which is only a few kilometers away from the Capitol Complex, should not be missed either. Come and explore the iconic Capitol Complex in Chandigarh and discover the wonders of modernist architecture and design!

Capitol Complex Tourist Center
HIGH COURT, Capitol Complex, सेक्टर 1, Chandigarh

Monday - Sunday: 9:00 AM – 5:00 PM
Best Time to Visit Chandigarh
The best time to visit Chandigarh is during the winter months from November to March when the weather is pleasant and the average minimum temperature is between 6°C and 14°C. It is also a good time to explore nearby hill stations such as Shimla, Kasauli and Manali. The summer months (April-June) are hot and humid, and the monsoon (July-September) brings heavy rains that can make sightseeing difficult.
Annual Weather in Chandigarh
Chandigarh 3-Day Forecast
Thu, 21 September
Night
78 °F
26 °C
70%
Morning
75 °F
24 °C
0%
Afternoon
91 °F
33 °C
0%
Evening
82 °F
28 °C
0%
Fri, 22 September
Night
78 °F
26 °C
0%
Morning
76 °F
24 °C
0%
Afternoon
92 °F
34 °C
0%
Evening
83 °F
28 °C
0%
Sat, 23 September
Night
77 °F
25 °C
79%
Morning
74 °F
23 °C
0%
Afternoon
84 °F
29 °C
0%
Evening
78 °F
26 °C
0%
Questions & Answers

What is the origin of Chandigarh's name?

The name Chandigarh is a combination of the two words "Chandi" and "Garh". Chandi refers to the Hindu goddess Chandi, a form of the goddess Durga, while Garh means fort. According to legends, the temple of Chandi was located nearby, and the fort was built around it to protect the temple. However, historical records indicate that the name originated from the first Indian Prime Minister Jawaharlal Nehru, who named the city after the ancient Chandi Mandir.

Who designed Chandigarh and what was the inspiration behind it?

Chandigarh was designed in the 1950s by the Swiss-French architect Le Corbusier and his team of architects. The city was designed as a modern, planned city with a functional and aesthetic design. Le Corbusier's vision was to create a city that would be self-sufficient and provide a high quality of life for its residents. The design of Chandigarh was inspired by the ideals of the modern movement, which emphasized efficient use of space, simplicity and functionality.

What makes Chandigarh different from other Indian cities?

Chandigarh, often referred to as "The City Beautiful," is different from other Indian cities for several reasons. First, it is a planned city designed by master architect Le Corbusier, which gives it a unique uniformity and modernist aesthetic with wide streets and well-organized sectors. Second, Chandigarh is one of the few Union Territories in India, which makes it a unique administrative and political entity. Moreover, Chandigarh has a high standard of living and is known for its cleanliness, green spaces and quality of life. Finally, the city has a rich cultural heritage with a mix of Punjabi, Haryanvi and Himachali influences reflected in its cuisine, music and literature.

How is the transportation system in Chandigarh?

Chandigarh has an efficient public transport system consisting mainly of buses. The Chandigarh Transport Undertaking (CTU) operates a fleet of local and intercity buses that connect the various parts of the city with each other and with surrounding towns. Auto rickshaws and cabs are also available and are a convenient mode of transportation for tourists. In addition, Chandigarh has a well-developed network of roads and highways that facilitate travel by car or bicycle.

Are there any famous food or drinks I should try in Chandigarh?

Chandigarh is a cultural melting pot and offers a wide range of culinary options. Some of the must-try dishes include Chole Bhature, a popular Punjabi dish served with spicy chickpeas and fried bread. Amritsari Kulcha, a crispy bread stuffed with potatoes and served with chickpeas and spicy chutneys, is also a delicacy in Chandigarh. For a drink, try lassi, a thick, creamy yogurt-based beverage that comes in many flavors, such as mango, strawberry and saffron.

What are some cultural or historical landmarks in Chandigarh?

Chandigarh is a city that reflects the cultural diversity of India. The city was designed by the famous French architect Le Corbusier after the partition of India. An important cultural landmark is the Rock Garden, a sculpture park made of waste material. The Government Museum and Art Gallery houses important collections of Gandharan sculptures, miniature paintings, and contemporary Indian art. Sukhna Lake is an ideal place to watch the sunrise or sunset in all its beauty. Another important landmark is the Capitol Complex - the seat of the government of the two states of Punjab and Haryana.

Is it safe to travel alone in Chandigarh?

Yes, it is generally safe to travel alone in Chandigarh. The city is known for its low crime rate and high security measures. However, as with any destination, it is important to take the necessary precautions, such as avoiding deserted areas late at night, paying attention to your surroundings, and not carrying expensive items. It is also advisable to follow local customs and dress modestly when visiting religious sites. Overall, solo travelers should have a safe and pleasant experience in Chandigarh.

What are some popular activities for tourists in Chandigarh?

Chandigarh, the vibrant city of India, offers its visitors numerous opportunities to explore. One of the most popular tourist attractions is the "Rock Garden", an exquisite garden built entirely from recycled materials. Those seeking tranquility can visit Sukhna Lake, an excellent picnic destination. Shopping enthusiasts can explore Sector 17, a lively marketplace known for branded and local goods. Nature lovers can take a walk in the "Pinjore Gardens", a historic garden consisting of seven terraced levels offering enchanting views of the Shivalik Hills.

Feedback

I hope you found this article informative and helpful. I'm eager to improve the content and make it even more valuable for you. If you have any feedback or suggestions, I would love to hear from you.

Do you have any tips or hidden gems that you think should be added to the list? Are there any areas that you feel could use more explanation or clarification?

Your input is greatly appreciated and will help us to continue providing high-quality content that meets your needs and interests. Please feel free to share your thoughts.