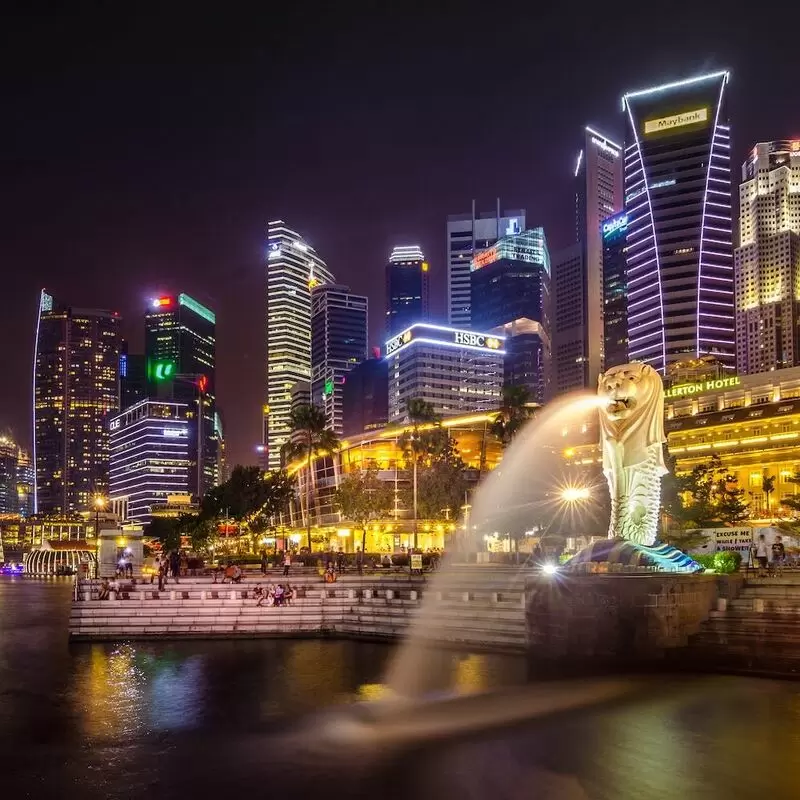 1. Singapore Botanic Gardens

Immerse yourself in the breathtaking beauty of the Singapore Botanic Gardens, a UNESCO World Heritage Site and the only tropical garden on this list. With its picturesque landscapes, tranquil lakes, and abundance of flora and fauna, the gardens offer a perfect escape from the hustle and bustle of the city. Take a morning or evening stroll along the many paths and trails, breathe in the fresh air and enjoy the vibrant colors.

Insider tip: Don't miss the National Orchid Garden, where you can admire over 1000 species and hybrids of orchids. The botanical garden is located near Orchard Road, one of the busiest shopping districts in the city, so you can easily combine a visit to the garden with a shopping trip.

Singapore Botanic Gardens
1 Cluny Rd

Monday - Sunday: 5:00 AM – 12:00 AM
2. Universal Studios Singapore

A visit to Universal Studios Singapore is a must for any Singaporean traveler, especially those who are big fans of exciting theme parks. This exciting destination is home to numerous thrilling rides and shows inspired by blockbuster movies like Transformers, Jurassic Park and Battlestar Galactica. Be sure to take a ride on the world's tallest roller coaster or stroll through Lost World and maybe even be transported to the world of King Kong!

Insider tip: Try to visit the park during off-peak hours to avoid long lines. Another nearby attraction is the S.E.A. Aquarium for marine life lovers.

Universal Studios Singapore
8 Sentosa Gateway

Monday - Sunday: 11:00 AM – 6:00 PM
Tuesday: Closed
3. Merlion Park

If you're looking for the perfect place to snap the iconic Singapore skyline photo, add Merlion Park to your itinerary. Not only is this legendary landmark the symbol of Singapore, but the sculpture that is half lion, half fish will amaze you. Take a walk through the park and learn more about the history and significance of the Merlion.

Insider tip: Visit this attraction at night when the park is beautifully lit. You can also experience the famous Marina Bay Sands light and water show just a short walk away.

Merlion Park
1 Fullerton Rd

Monday - Sunday: Open 24 hours
4. Supertree Grove

Discover a truly magical botanical experience at Supertree Grove in Singapore, where towering vertical gardens and vivid light shows merge to create a spectacle worth seeing. As you stroll through this futuristic garden, you'll marvel at the giant Supertrees, each 25 to 50 meters tall. For a phenomenal view, take the OCBC Skyway, a 128-meter-long aerial tramway with breathtaking panoramas by day and night.

Insider tip: Stay for the "Garden Rhapsody" light and music show, which begins at 7:45 p.m. daily. Located in Gardens by the Bay, just a stone's throw from Marina Bay Sands.
5. Singapore Zoo
Are you an animal lover? Then the Singapore Zoo is a must-see for you! Ranked as one of the best zoos in the world, this zoo offers a truly immersive and interactive experience with more than 300 species of animals and birds, including rare and endangered species. And the best part? You can interact with some of them, such as the friendly orangutans or the adorable penguins! Don't miss the exciting shows with leopards, otters and other animals. Pro-tip: Arrive early for the animal feedings and avoid the crowds. The night safari is nearby and is ideal to continue your animal adventure after sunset!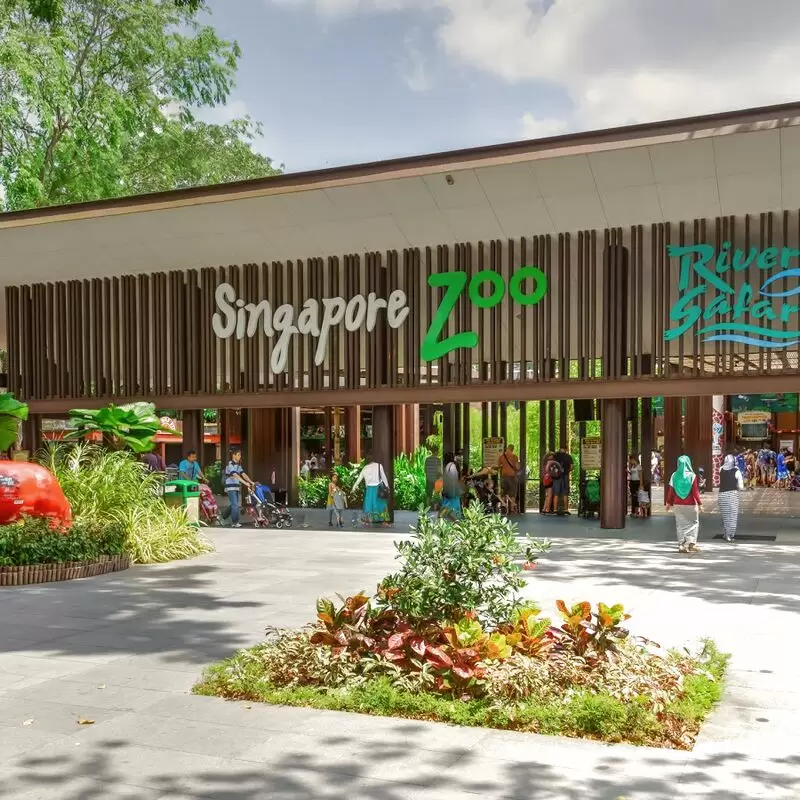 Singapore Zoo
80 Mandai Lake Rd
Monday - Sunday: 8:30 AM – 6:00 PM
6. Marina Bay Sands Singapore

Marvel at one of Singapore's most iconic architectural marvels, the Marina Bay Sands. This towering giant defines Singapore's modern skyline and offers breathtaking views of the city. Step onto the SkyPark Observation Deck to take in the breathtaking panoramic views, or visit the Sands SkyPark Infinity Pool and take a dip with the best view in town. The Shoppes at Marina Bay Sands offer a luxurious shopping experience and are home to some of the city's best restaurants. Don't miss the synchronized light and water show Spectra, which takes place every evening in front of Marina Bay Sands.

Bonus insider tip: Visit the nearby Gardens by the Bay and enjoy nature amidst the bustling city.

Marina Bay Sands Singapore
10 Bayfront Ave
7. Flower Dome
Experience the world's largest glass greenhouse and admire the beauty of over 32,000 plants and flowers from around the world at the Flower Dome in Singapore! The dome is divided into different climate zones, from the Mediterranean to South America, and features seasonal displays throughout the year. Don't miss the stunning baobab trees and bright pink cherry blossoms in spring. An insider's tip is the "Orchid Extravaganza" in summer, which features a stunning orchid show. The Flower Dome is in close proximity to the Cloud Forest, another impressive botanical attraction.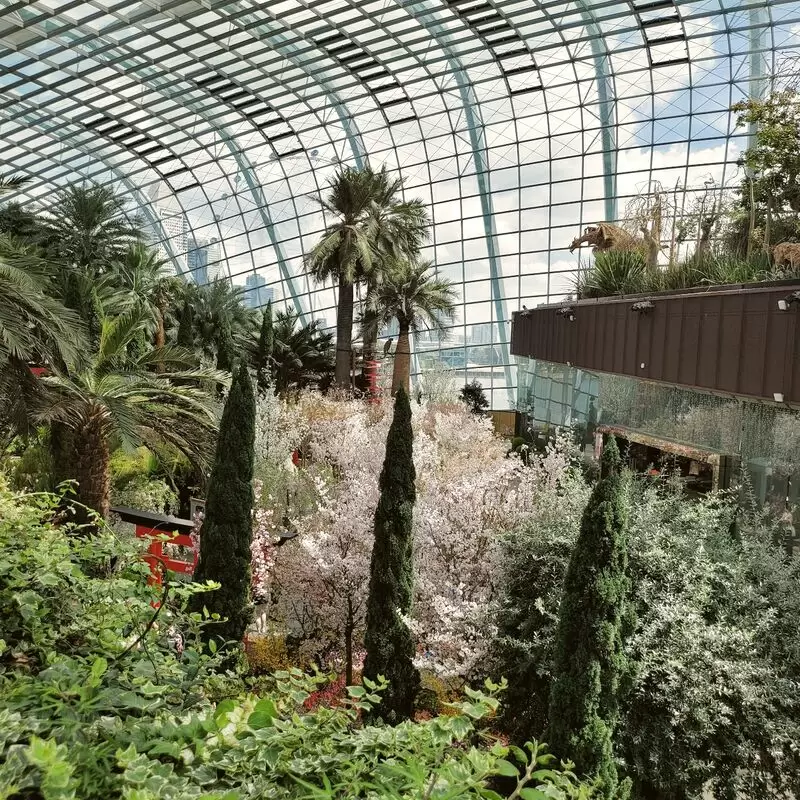 Flower Dome
18 Marina Gardens Dr
Monday - Sunday: 9:00 AM – 9:00 PM
8. Jewel Changi Airport

Jewel Changi Airport is a must-see in Singapore, especially for nature and shopping fans. This stunningly designed complex features the world's tallest indoor waterfall, a spectacular suspension bridge, and a variety of exquisite plants. You can also find some of the best restaurants and shopping in the city.

Insider tip: Visit the waterfall at night when it's lit up and grab some snacks at the famous Shake Shack. Don't miss the nearby Canopy Park, where you can enjoy unique activities like hopping on a giant sky net.

Jewel Changi Airport


Monday - Sunday: Open 24 hours
9. S.E.A. Aquarium
Experience the wonders of the ocean without getting wet at the S.E.A. Aquarium in Singapore. Admire more than 100,000 marine animals from over 1,000 species, including majestic manta rays, hammerhead sharks and colorful coral reefs. The aquarium features the largest observation deck in the world, giving visitors a breathtaking view of the Open Ocean Habitat. Don't miss the opportunity to watch the synchronized swimming of different species in the shipwreck habitat. The aquarium is located adjacent to the Maritime Adventure Museum. Plan to spend an entire afternoon exploring!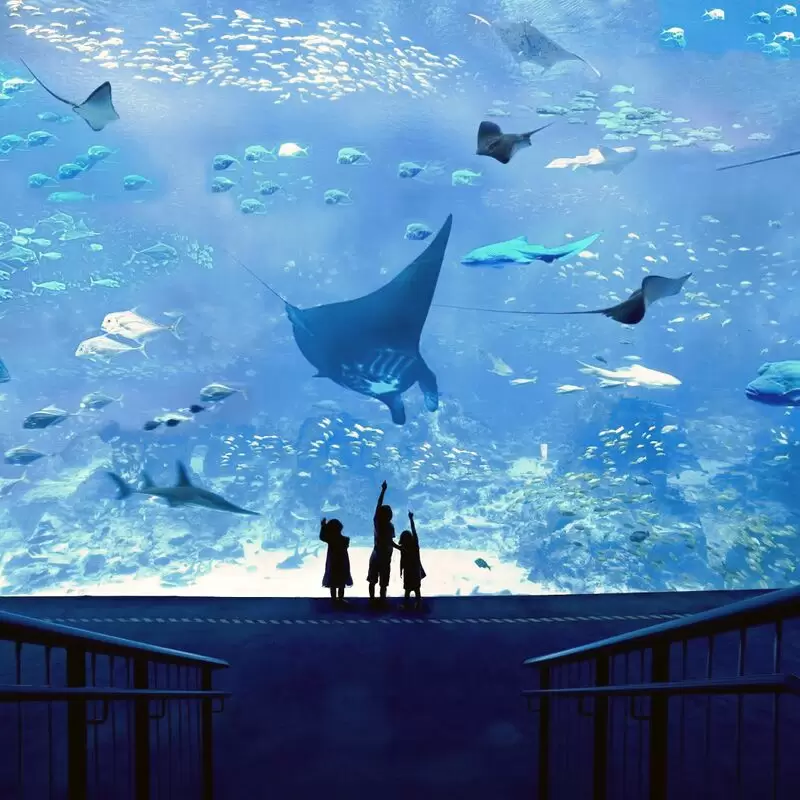 S.E.A. Aquarium
8 Sentosa Gateway, Sentosa Island
Monday - Sunday: 10:00 AM – 5:00 PM
10. Cloud Forest
The Cloud Forest is a must-see for nature lovers visiting Singapore. This stunning indoor garden features breathtakingly high waterfalls, lush vegetation and unique flora from the tropical highlands. Take a walk through the Cloud Walk or enjoy the breathtaking mountain views from the top of Lost World. Don't miss this unique opportunity to walk among rare plants for an unforgettable experience in the heart of Singapore. The Gardens by the Bay are right next door and can easily be combined into a day trip.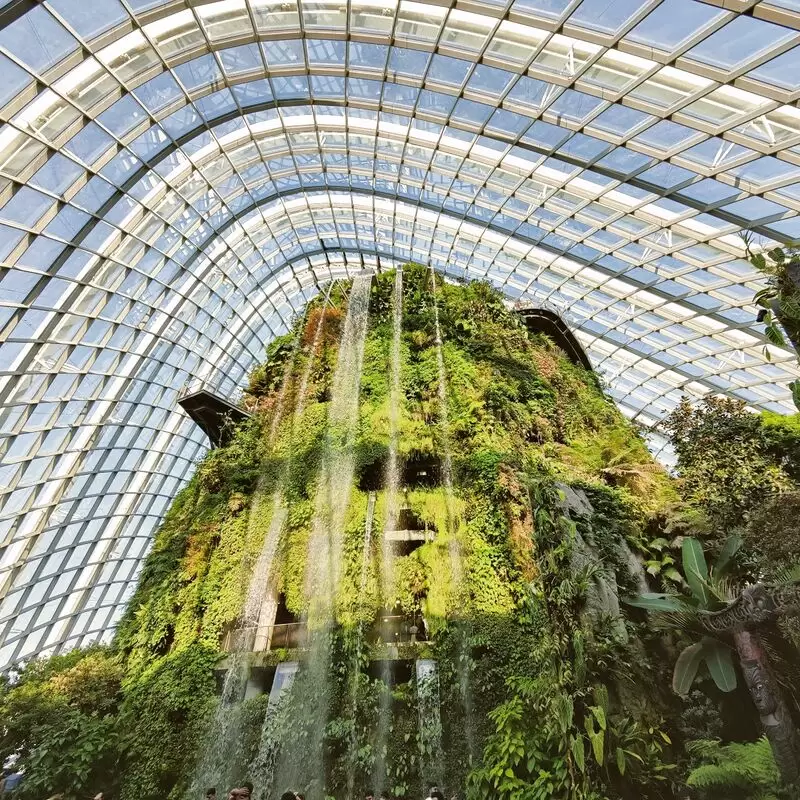 Cloud Forest
18 Marina Gardens Dr, #03-02/03
Monday - Sunday: 9:00 AM – 9:00 PM
11. Singapore Flyer

The Singapore Flyer is a must-see in Singapore and offers one of the most breathtaking and unforgettable experiences in the city. When you board one of the 28 air-conditioned capsules, you will be transported to a height of 165 meters, where a breathtaking panoramic view of the city awaits you. From here, you can get a bird's eye view of the Marina Bay area, including iconic landmarks like Marina Bay Sands and Gardens by the Bay.

Insider tip: The best time to visit is at sunset for a magical experience. And don't forget to visit the nearby Marina Bay Sands Light and Water Show for a spectacular light and water display.

Singapore Flyer
30 Raffles Ave.

Monday - Sunday: 2:00 – 10:00 PM
12. Clarke Quay

If you are looking for a fun nightlife in Singapore, Clarke Quay is the place for you! This vibrant riverside spot is filled with restaurants, bars, and clubs that cater to every taste and budget. Whether you want to sip a cocktail at a rooftop bar, enjoy a delicious meal at a Michelin-starred restaurant, or dance the night away at a lively club, Clarke Quay has it all.

Insider tip: Visit The Clinic for a unique bar experience - bartenders are dressed as doctors and drinks are served in test tubes! And if you fancy a bit of sightseeing, the iconic Merlion statue is just a short walk away.

Clarke Quay
3 River Valley Rd

Monday - Sunday: 10:00 AM – 11:00 PM
13. Esplanade Theatres on the Bay Singapore
If you want to immerse yourself in Singapore's vibrant arts scene, a visit to Esplanade - Theatres on the Bay is a must. This performing arts center, with its iconic double shells reminiscent of durian fruit, has world-class facilities and offers an extensive program of shows throughout the year. Whether you're looking for theater, dance, music or another form of performing arts, you'll find it at the Esplanade. And with stunning views of Marina Bay and the city skyline, this is the perfect place to enjoy culture and take in the mesmerizing scenery. During your stay in Singapore, don't miss the opportunity to visit this local gem! And why not continue your cultural immersion with a stroll through nearby Merlion Park or a visit to the Asian Civilizations Museum?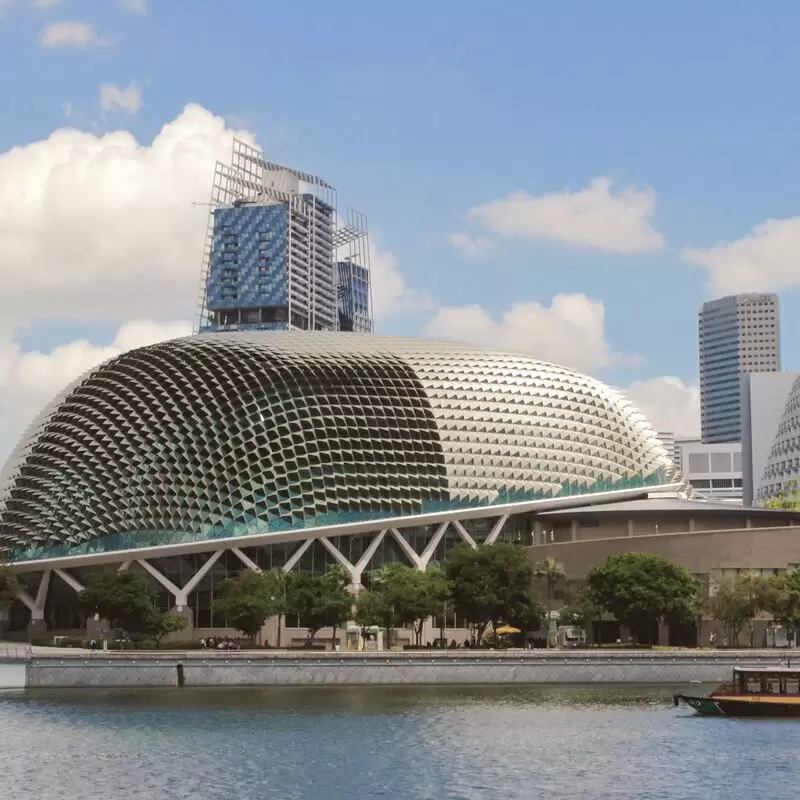 Esplanade Theatres on the Bay Singapore
1 Esplanade Dr
Monday - Sunday: 6:00 AM – 2:00 AM
Thursday - Saturday: 6:00 AM – 3:00 AM
14. National Gallery Singapore

The National Gallery of Singapore is a must-see for art and history buffs alike. Located in the heart of the city, the gallery houses the world's largest public collection of Southeast Asian art, as well as other impressive exhibits showcasing modern and contemporary art. As you tour the stunning galleries, you can admire the building's beautiful architecture while learning about Singapore's rich cultural heritage.

Insider tip: Be sure to visit the rooftop garden for breathtaking views of the city skyline. The nearby Padang and Merlion Park are also worth a visit.

National Gallery Singapore


Monday - Sunday: 10:00 AM – 7:00 PM
15. River Wonders
Discover Singapore's enchanting River Wonders, a spectacular lighting show that illuminates the waters of Marina Bay. As day turns to night, be prepared for a feast for the senses as the light and sound extravaganza takes the stage. The picturesque skyline is the ideal backdrop for the dancing lights, laser effects and accompanying music that will transport you to another world. This must-see attraction is in close proximity to Singapore's other landmarks, such as the Merlion and the Marina Bay Sands. Discover the secret beauty of Singapore on this extraordinary journey.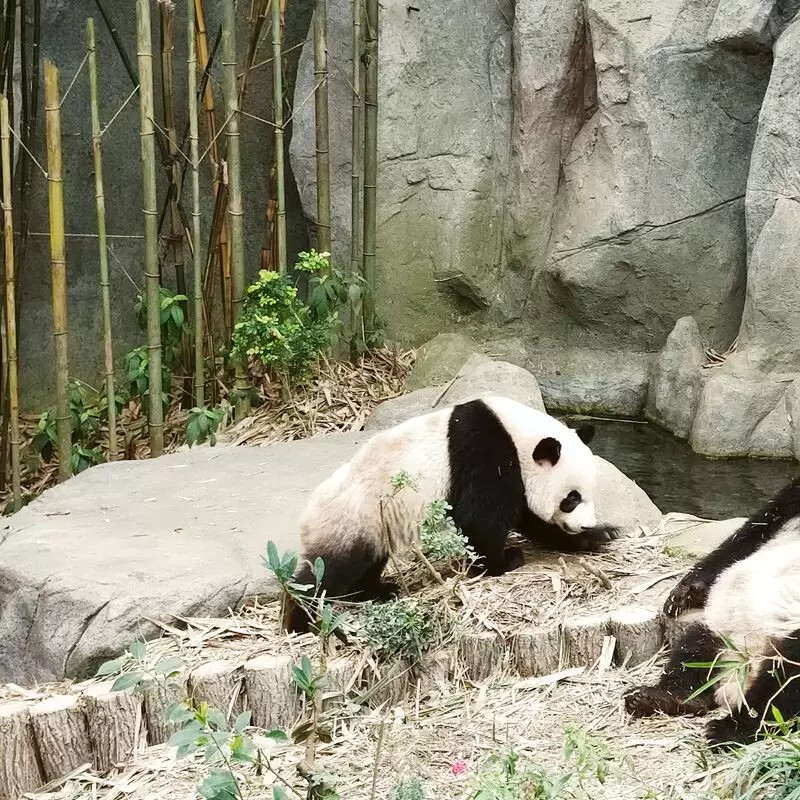 River Wonders
80 Mandai Lake Rd
Monday - Sunday: 10:00 AM – 7:00 PM
16. Buddha Tooth Relic Temple
One of the most fascinating and impressive places to visit in Singapore is the Buddha Tooth Relic Temple. This Buddhist temple is stunningly beautiful with a traditional Chinese design and is said to house one of Buddha's teeth. Walking through the different levels of the temple offers visitors a fascinating experience. An insider's tip is the rooftop garden, which offers a magnificent view of Chinatown. This temple is within walking distance of the Sri Mariamman Temple and other attractions in Singapore's Chinatown district.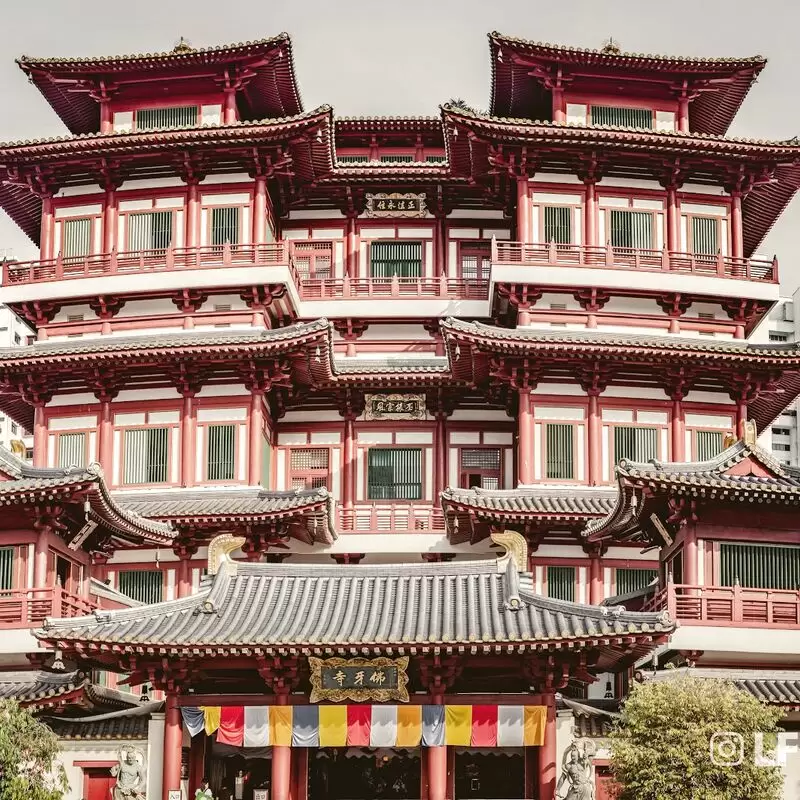 Buddha Tooth Relic Temple
288 South Bridge Rd
Monday - Sunday: 7:00 AM – 5:00 PM
17. Fort Canning Park
When you travel to Singapore, Fort Canning Park is a must-see. This historic park is located in the heart of the city and offers a peaceful escape from the hustle and bustle of the city. Surrounded by beautiful greenery and blossoms, the park has a rich history dating back to the 14th century. In addition to being a peaceful oasis, the park is also the site of numerous exciting events that take place throughout the year. Don't forget to visit the fascinating Battle Box Museum and take a guided tour of the historic World War II bunkers. Nearby attractions include the Singapore Art Museum and the National Museum of Singapore. Come and experience the tranquility and history of Fort Canning Park!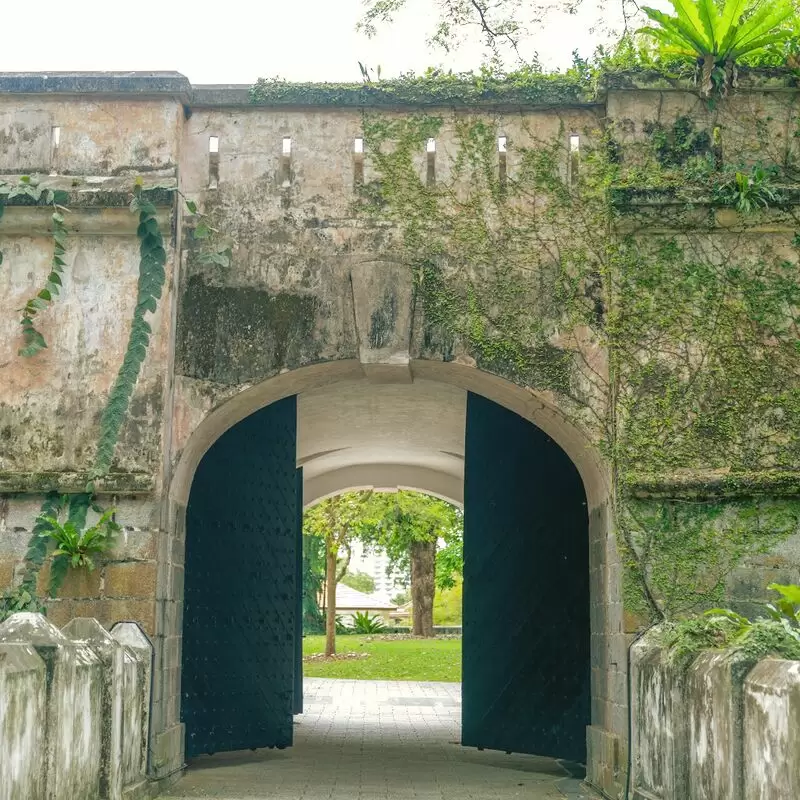 Fort Canning Park

Monday - Sunday: Open 24 hours
18. Sentosa

Sentosa is a must-see destination in Singapore! This island paradise offers a wide range of activities for tourists. Take a walk along the stunning beaches, have an exciting adventure at Universal Studios Singapore or explore the underwater world at the S.E.A. Aquarium. For adrenaline junkies, Sentosa is home to the world's highest bungee jump at AJ Hackett Sentosa.

Insider tip: Visit the Merlion Statue for breathtaking views of the island. Don't forget to visit the nearby VivoCity shopping center before heading back to the mainland.
19. Sungei Buloh Wetland Reserve

Looking for a quiet place to get away from the hustle and bustle of the city? Then the Sungei Buloh Wetland Reserve in Singapore is just the place for you! This stunning nature reserve is a paradise of mangroves, mudflats, and lush forests that is home to a diverse array of flora and fauna. Take a stroll along the boardwalk and observe the myriad species of birds, fish, and insects that call this tranquil sanctuary home.

Insider tip: Don't miss the migratory bird season from September to March for a truly unique and unforgettable experience. Don't forget to also visit the nearby Kranji Marshes for even more natural beauty.

Sungei Buloh Wetland Reserve


Monday - Sunday: 7:00 AM – 7:00 PM
20. Night Safari

Experience the wild side of Singapore at Night Safari, the world's first nocturnal zoo! Plunge into the darkness and explore the park's various exhibits, which feature over 2,500 animals from 130 different species. From majestic tigers to playful otters, you can experience animals come to life in the moonlight. Don't miss the Creatures of the Night show, which showcases the park's wildlife in a captivating performance.

Insider tip: Bypass the queues and book a streetcar ride in advance. Don't forget to check out the River Safari, where you can travel through some of the world's greatest rivers and meet animals from all over the world!

Night Safari
80 Mandai Lake Rd

Monday - Sunday: 7:15 PM – 12:00 AM
21. SkyPark Observation Deck

The SkyPark Observation Deck takes your Singapore sightseeing experience to new heights. Located atop the iconic Marina Bay Sands Hotel, the deck offers panoramic views of the city skyline and beyond - a feast for the eyes! Enjoy breathtaking views of the famous Gardens by the Bay, the Singapore Flyer and the bustling Singapore street.

Insider tip: Visit just before sunset, when the sky turns into a colorful light. Don't miss this unforgettable sight during your visit to Singapore. The ArtScience Museum and Merlion Park are other nearby attractions that you should definitely visit.
22. Asian Civilisations Museum

Immerse yourself in the cultures of Singapore and Asia by visiting the Asian Civilisations Museum. This fascinating museum showcases the diverse cultures of Asia, including Singapore's own multicultural heritage. You will discover impressive collections of Buddhist and Hindu statues, Chinese ceramics, Islamic calligraphy, and many other artifacts that reveal the deep history and cultural richness of the region. Don't miss the opportunity to join a guided tour to get to know the museum's treasures even better.

Insider Tip: After visiting the museum, take a stroll along the scenic Singapore River and enjoy the sights and sounds of this vibrant city.

Asian Civilisations Museum
1 Empress Pl

Monday - Sunday: 10:00 AM – 7:00 PM
Friday: 10:00 AM – 9:00 PM
23. Marina Barrage

Attention all adventurers and sightseeing fans! If you are in Singapore, you can't miss visiting the Marina Barrage. It is an engineering marvel that offers picturesque views that truly take your breath away. Not only does it offer an excellent bird's eye view of the city skyline, but it also serves as a recreational park for picnics and kite flying activities.

Insider tip: Visit the park in the evening when the sunset bathes the sky in myriad colors. Plus, the Gardens by the Bay are just a stone's throw away - the perfect combination for your next day trip!

Marina Barrage
8 Marina Gardens Dr

Monday - Sunday: Open 24 hours
24. Lower Seletar Reservoir Park
Lower Seletar Reservoir Park is a must-see for all nature lovers in Singapore. The tranquil atmosphere of the park offers a perfect escape from the hustle and bustle of the city. You can indulge in numerous recreational activities here such as cycling, jogging and picnicking with your family and friends. Enjoy a quiet boat ride or a relaxing walk along the boardwalk overlooking the beautiful blue waters of the reservoir. A hidden gem in the park is Rower's Bay, where you can rent kayaks and paddle boats to explore the reservoir. Don't miss the opportunity to take in the breathtaking sunset at dusk. Take a break from exploring the city and visit this oasis of relaxation. The famous Hawker Centre, Chong Pang Market and Food Centre, is nearby where you can sample the local delicacies.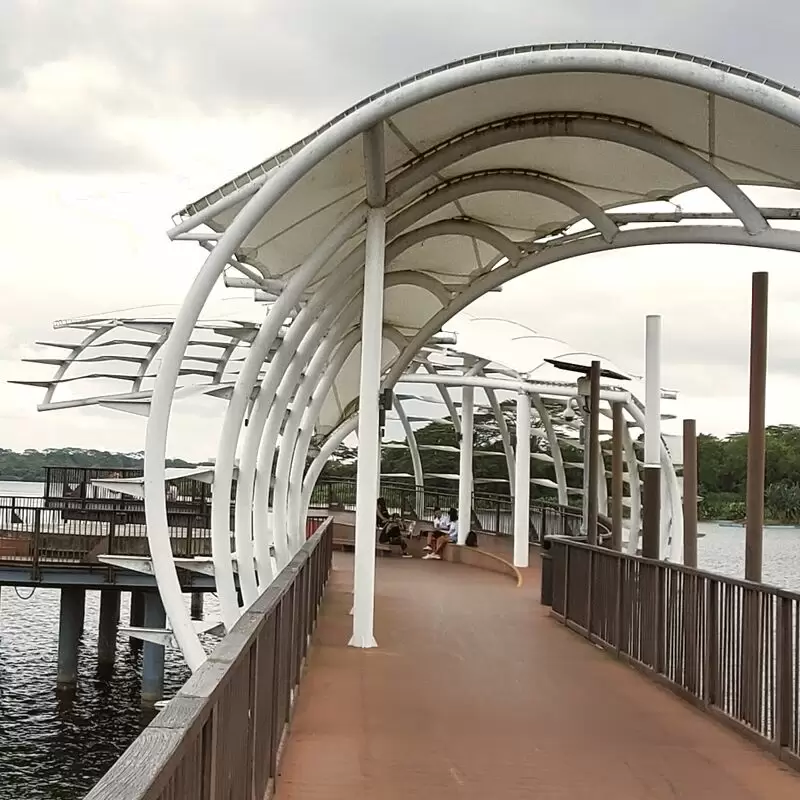 Lower Seletar Reservoir Park

25. Fort Siloso
Explore Singapore's rich history and take a trip to Fort Siloso, located on the stunning Sentosa Island. One of Singapore's most important military bases during World War II, Fort Siloso offers an in-depth look at the country's past with its detailed exhibits and interactive displays. Take a tour of the fortifications and tunnels and get a close-up look at the guns and artillery used during the war. Don't miss the Surrender Chamber, where the British made the decision to surrender to the Japanese. Nearby is the Sentosa Nature Discovery, a perfect addition to your day.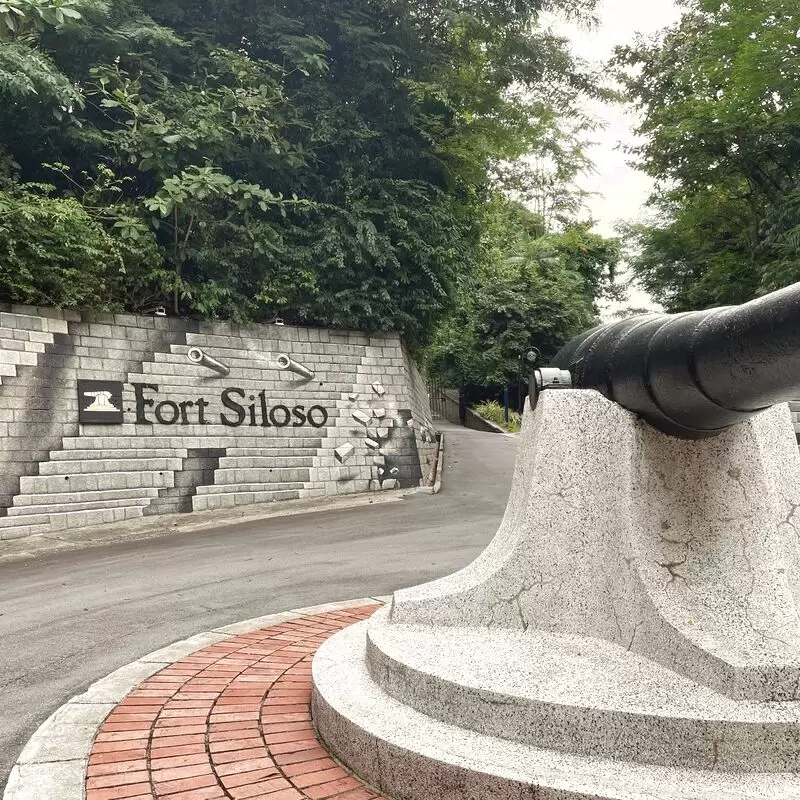 Fort Siloso
Siloso Rd
Monday - Sunday: 10:00 AM – 6:00 PM
26. Haw Par Villa

If you want to experience some of Singapore's most whimsical and colorful cultural attractions, Haw Par Villa should definitely be on your list! This unique attraction depicts the famous Chinese mythology through over 1,000 larger-than-life sculptures and dioramas. Be sure to visit the infamous Ten Courts of Hell exhibit, where you can see scenes of punishment for offenses.

Insider tip: Look for the hidden maze at the back of the mansion for added fun! And don't forget to explore nearby Mount Faber Park for stunning views of the city.

Haw Par Villa
262 Pasir Panjang Rd

Monday - Sunday: 9:00 AM – 8:00 PM
Best Time to Visit Singapore
The best time to visit Singapore is between February and April, when the weather is cool, dry and pleasant. Singapore's tropical climate ensures that it is hot and humid all year round, but during these months visitors can expect less rainfall and cooler temperatures. The low season from August to October is also a good time to visit, as there are fewer crowds and hotel prices are lower, but visitors can expect more rain.
Annual Weather in Singapore
Singapore 3-Day Forecast
Tue, 26 September
Night
83 °F
28 °C
0%
Morning
81 °F
27 °C
65%
Afternoon
86 °F
30 °C
0%
Evening
85 °F
29 °C
0%
Wed, 27 September
Night
82 °F
28 °C
0%
Morning
82 °F
28 °C
0%
Afternoon
86 °F
30 °C
0%
Evening
84 °F
29 °C
0%
Thu, 28 September
Night
82 °F
28 °C
0%
Morning
82 °F
28 °C
0%
Afternoon
86 °F
30 °C
0%
Evening
85 °F
29 °C
0%
Questions & Answers

What language is spoken in Singapore?

The official language of Singapore is English, but Singapore is a multilingual society where Mandarin, Malay, Tamil, and various Chinese dialects are also spoken. English is widely used in business, government, and academia and is the main language of instruction in schools. Malay is the national language and is used in official contexts, while Mandarin and Tamil are also recognized as official languages. Singapore's multilingual environment reflects the country's diverse cultural heritage and its position as a global business and travel destination.

Are there any cultural customs or etiquette I should be aware of?

An important cultural custom to observe in Singapore is the emphasis on respect for elders and people in positions of authority. It is customary to address them by their proper title and to use polite language. Another important custom is to remove one's shoes before entering a person's home or certain public places such as mosques and temples. Also, it is considered impolite to point your feet at someone or touch their head, as the head is considered the most sacred part of the body.

Can I drink tap water in Singapore?

Although Singapore is known for having one of the cleanest tap water systems in the world, visitors are advised to drink bottled or filtered water. This is because water quality can sometimes be affected by changes in the water supply during heavy rains or construction activities. Tap water is suitable for brushing teeth and washing dishes, and is often used for cooking and food preparation, but it is advisable to take extra precautions with drinking water to avoid any risk of illness.

How is the transportation system in Singapore?

Singapore has a comprehensive and efficient public transportation system that includes an extensive MRT (Mass Rapid Transit) network, bus services and cabs. The MRT system covers most of the island and is the fastest and most convenient mode of transportation. Public buses are also available and cover areas not accessible by the MRT system. Cabs are also readily available and can be hailed on the street or booked in advance. In addition, there is an efficient and well-developed network of bike paths and bike sharing services for those who prefer to travel by bike.

What is the currency used in Singapore?

The official currency in Singapore is the Singapore dollar (SGD). One dollar is divided into 100 cents. Banknotes come in denominations of $2, $5, $10, $50, $100, $1,000 and $10,000, and coins are available in denominations of 5, 10, 20 and 50 cents, as well as $1. Visitors can exchange their foreign currency at money changers, banks, and hotels, the latter of which usually offer slightly higher rates but have limited hours. Credit cards are widely accepted, although some smaller merchants prefer cash transactions.

Is Singapore safe to travel to?

Yes, Singapore is generally considered a very safe destination. The country has a low crime rate and strict laws and regulations are in place to maintain public order. However, as in any other city, it is important to exercise caution and use common sense, such as paying attention to your surroundings and property and not carrying large amounts of cash or valuables. In addition, Singapore has taken several measures to combat the COVID-19 pandemic, such as mandatory wearing of masks in public and social distancing guidelines.

What are the rules and regulations around smoking and littering in public places?

Smoking is prohibited in most public places in Singapore, including shopping malls, restaurants and public transportation. However, there are designated smoking areas in certain areas. Littering of any kind is strictly prohibited in public places and can result in fines or even imprisonment. Singapore is known for its highly efficient waste management and clean streets, and the government takes littering seriously to maintain this reputation.

What are the best places to try traditional Singaporean food?

Singapore is a diverse city that offers some of the best culinary creations in Asia. For those seeking Singapore's traditional cuisine, there are many excellent options. Some of the best places to try local dishes are hawker centers like Newton Food Centre, Lau Pa Sat and Maxwell Food Centre. Also, visit traditional restaurants like Jumbo Seafood for chili crab and Tian Tian Hainanese Chicken Rice at Maxwell Food Centre for tasty chicken rice. Savor local cuisine and take in Singapore's vibrant culture.

What is the Dress code for visiting religious sites in Singapore?

It is advisable to dress modestly and conservatively when visiting religious sites in Singapore. Permissive clothing, shorts and sleeveless shirts are generally not permitted. Visitors should cover their shoulders and knees and remove their shoes before entering places of worship. It is always a good idea to find out about the dress code there before visiting a religious site. In addition, wearing a sarong or scarf is a common method of covering oneself at some religious sites.

Are there any festivals or events happening during my visit?

Singapore is a city full of vibrant festivals and events all year round. If you visit in January and February, don't miss the Chinese New Year celebrations, when the city is adorned with colorful decorations. In August, you can experience the Singapore Night Festival, where historic landmarks and streets are transformed into a vibrant outdoor art gallery. The Singapore Food Festival in July is perfect for foodies, offering the chance to sample local delicacies. And in September, the Singapore Formula 1 Grand Prix races through the streets of Singapore.

Feedback

I hope you found this article informative and helpful. I'm eager to improve the content and make it even more valuable for you. If you have any feedback or suggestions, I would love to hear from you.

Do you have any tips or hidden gems that you think should be added to the list? Are there any areas that you feel could use more explanation or clarification?

Your input is greatly appreciated and will help us to continue providing high-quality content that meets your needs and interests. Please feel free to share your thoughts.