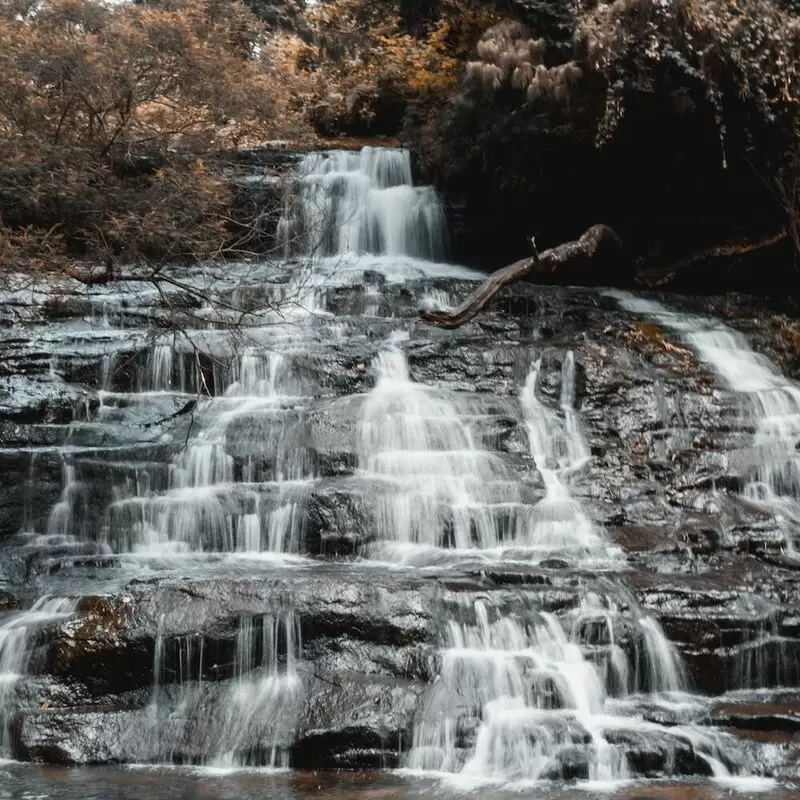 1. Bryant Park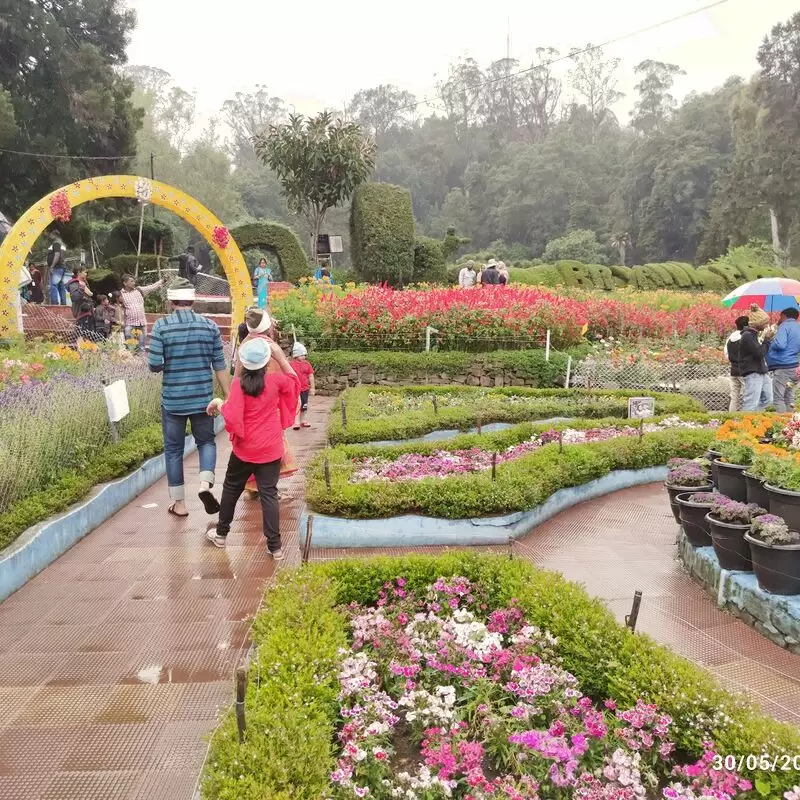 Bryant Park
6FJR+CQ2, Lower Shola Rd, Kodaikanal
Monday - Sunday: 9:00 AM – 6:00 PM
2. Kodaikanal Hill Station
Embark on a refreshing journey to Kodaikanal Hill Station, a fascinating paradise in the lush Western Ghats of India. Explore the jewel of Tamil Nadu where misty mornings, lush landscapes and valleys enclosed by forests greet you with breathtaking beauty. Be mesmerized by the nearby Silver Cascade Falls and enjoy delicious homemade chocolates at the local markets. Delight in the Ceylon grown Kurinji plants in Bryant Park - a sight you only see once every 12 years!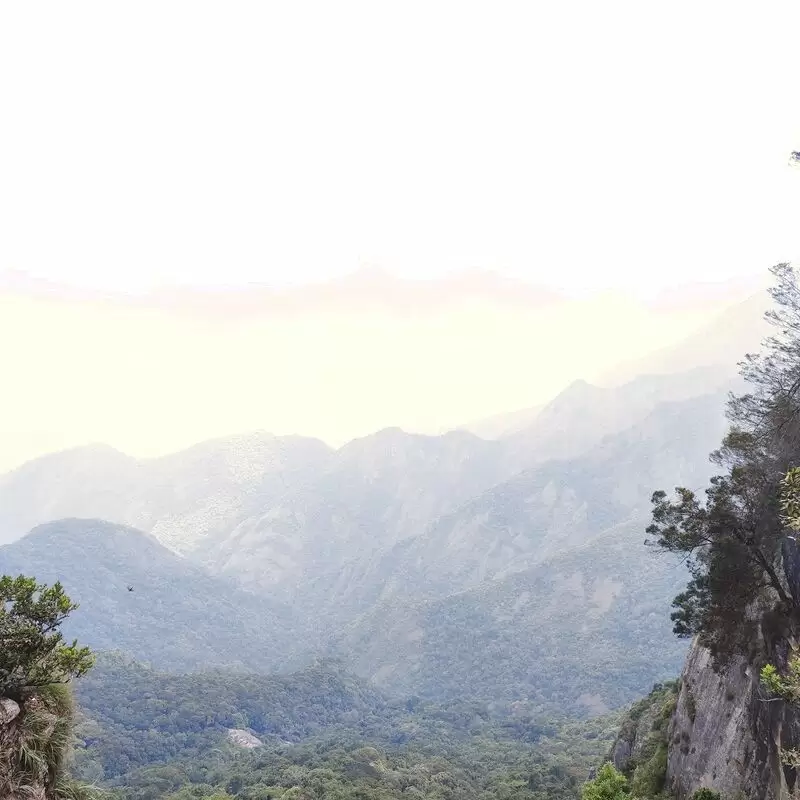 Kodaikanal Hill Station
6FQQ+6MV, Kodaikanal
Monday - Sunday: Open 24 hours
3. Pillar Rocks Viewpoint
A visit to Pillar Rocks Viewpoint in Kodaikanal is a must for nature lovers and photographers! This captivating place offers a breathtaking view of three massive granite pillars that are up to 400 feet high. The clouds often play hide and seek with these pillars, creating an enchanting experience. Be sure to check out Devil's Kitchen, a mysterious cave among the rocks, and the lush green mini garden nearby, perfect for a family picnic. Have your camera ready for some Instagram-worthy moments!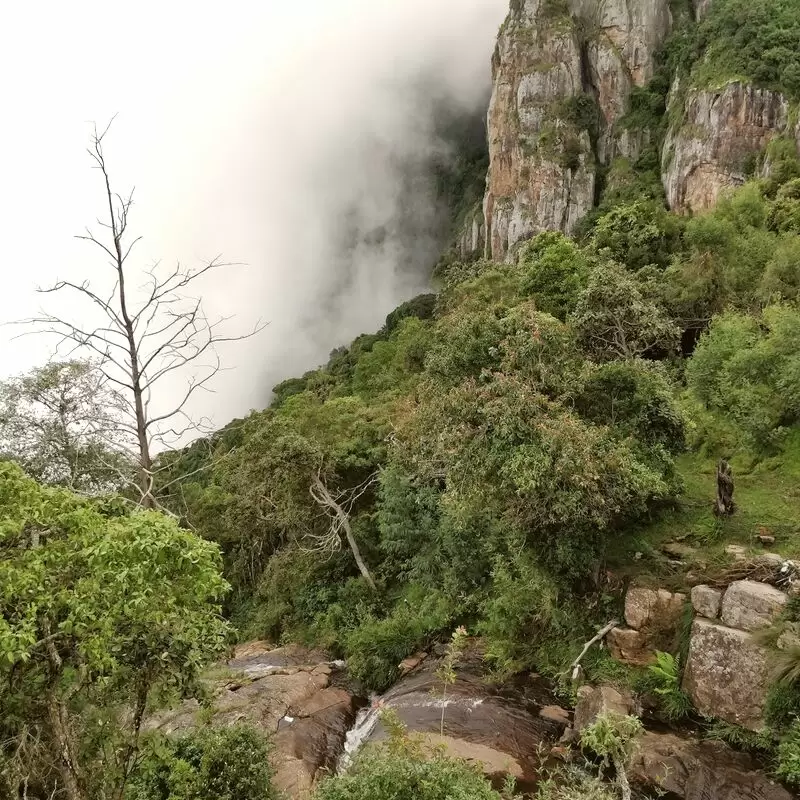 Pillar Rocks Viewpoint
6F58+X33, Pillar Rocks Rd, Kodaikanal
4. Pine Forest
Venture into the enchanting pine forest of Kodaikanal for a heavenly experience amidst towering pines that exude a very special charm. This lush and dense oasis of tranquility seduces nature lovers and photographers with its hypnotic emerald aura. Stroll along the needle-strewn paths, breathe in the soothing scent of the pines, and find unexpected solace under the dense canopy. Nearby, admire the picturesque Guna Caves - a mystical natural wonder with ancient rock formations that will amaze you.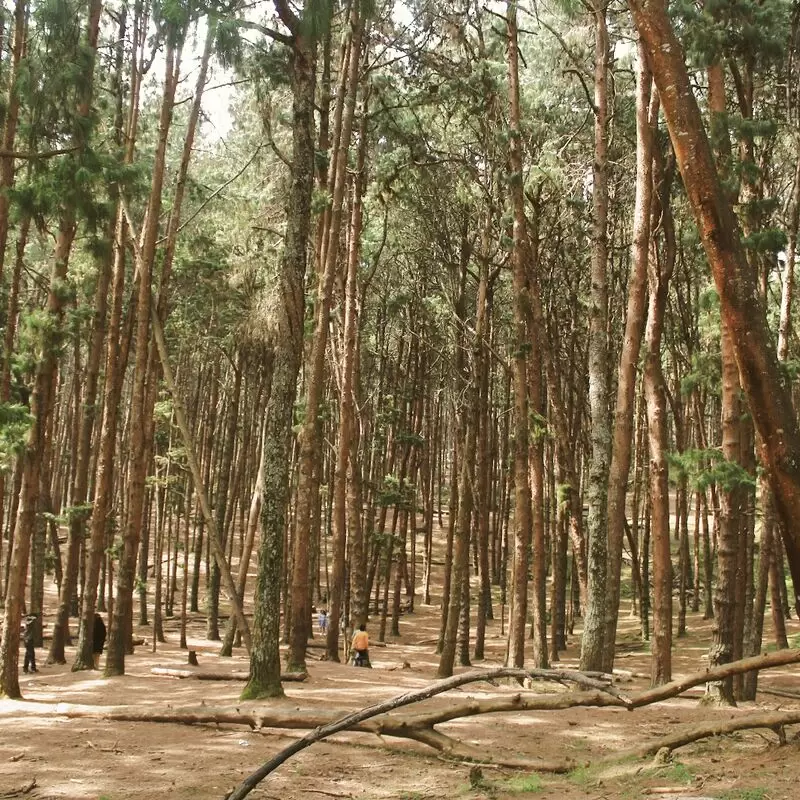 Pine Forest
Berijam, 6F75+FG4, Lake Rd, Kodaikanal
5. Dolphin Nose
A visit to Dolphin Nose in Kodaikanal is a must for any adventure seeker and nature lover! This uniquely shaped rock formation offers spectacular panoramic views of the lush green valleys and breathtaking mountain ranges. The hike to Dolphin Nose is an enchanting experience filled with dense forests, shimmering streams, and an invigorating misty atmosphere. Don't miss the opportunity to spot exotic bird species and lush flora along the way. Nearby, you'll find the fascinating Echo Rock and the tranquil Vattakanal Falls to continue your exploration.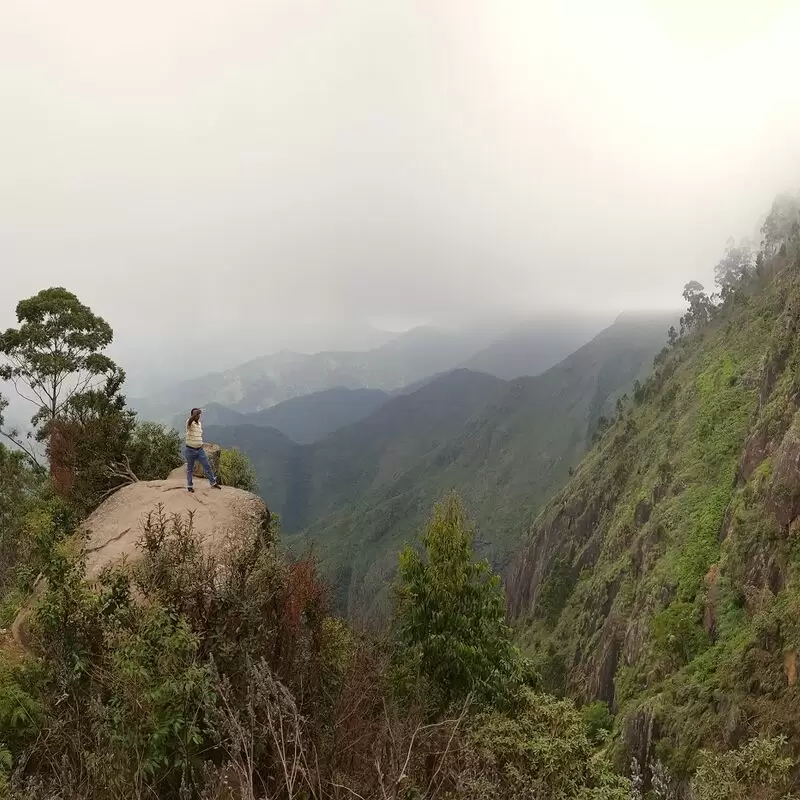 Dolphin Nose
6F5P+JVP, Tamil Nadu 624101
Monday - Sunday: 6:00 AM – 5:30 PM
6. Guna Cave
Get ready to awaken your spirit of adventure at Guna Cave, one of Kodaikanal's most exciting attractions. Explore the mysterious depths of this natural cave, also known as the Devil's Kitchen. Surrounded by towering cliffs and fascinating greenery, the cave beckons curious travelers with its mysterious atmosphere. Challenge yourself to a short hike and don't forget to snap stunning photos along the way. After exploring Guna Cave, be sure to visit nearby attractions like the Pine Forest and Pillar Rocks for an unforgettable day!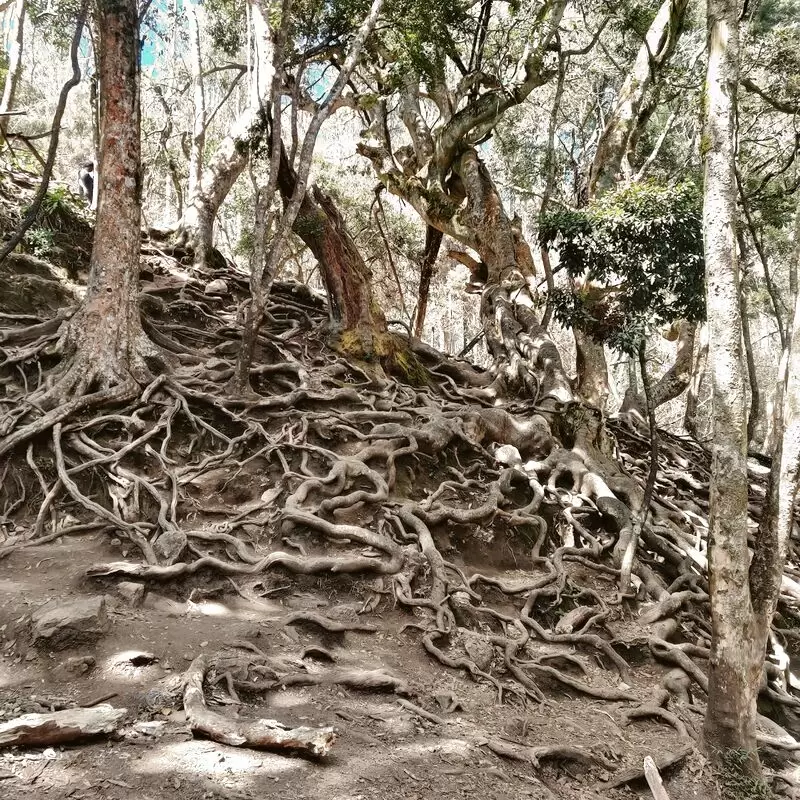 Guna Cave
6F66+4PR, Pillar Rocks Rd, Tamil Nadu 624101
Monday - Sunday: 8:00 AM – 4:30 PM
7. Coakers Walk

A visit to Coakers Walk in Kodaikanal is a must for any traveler who wants to enjoy the splendor of nature. This scenic 1km paved pedestrian walkway offers visitors a breathtaking panoramic view of the valley, enchanting hills and rolling clouds.

An insider tip: come early in the morning to witness the mesmerizing beauty of the sunrise. Nearby, you can explore the charming Bryant Park and the soothing Kodai Lake to further enrich your Kodaikanal experience.

Coakers Walk
6FHV+XGC Coakers Walk, Kodaikanal

Monday - Sunday: 7:00 AM – 7:00 PM
8. Kodaikanal Lake
Kodaikanal Lake is a must-see when visiting Kodaikanal, offering the perfect blend of tranquility, scenic views and recreational activities. This star-shaped man-made lake is ideal for leisurely boat rides, breathtaking views, or simply strolling along the green paths. With horses available for riding, you will really feel the charming atmosphere of the area. Just a stone's throw away is Bryant Park, which has fascinating flora and fauna to offer.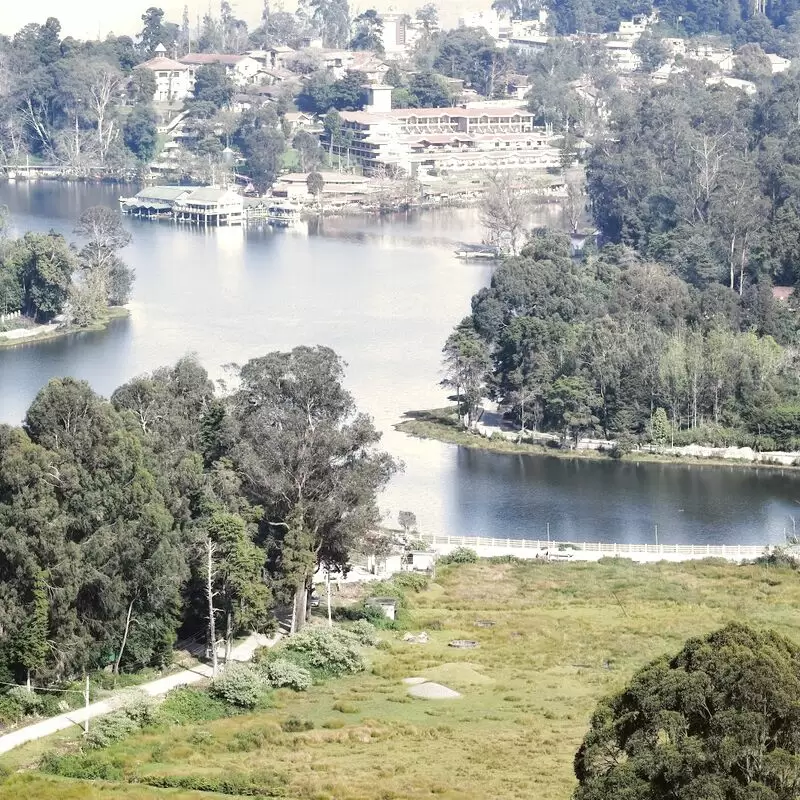 Kodaikanal Lake
Kodaikanal Lake, Kodaikanal
9. Moir Point
A visit to Moir Point in Kodaikanal is a must for nature lovers who want to escape the hectic world. This enchanting viewpoint offers breathtaking views of the mesmerizing valleys, lush greenery and cotton candy clouds playing hide and seek with the mountains. Don't forget to explore the nearby enchanting pine forest, loved by curious wildlife and offering a fragrant and shady retreat. Be inspired by the magical views and untamed beauty of Kodaikanal.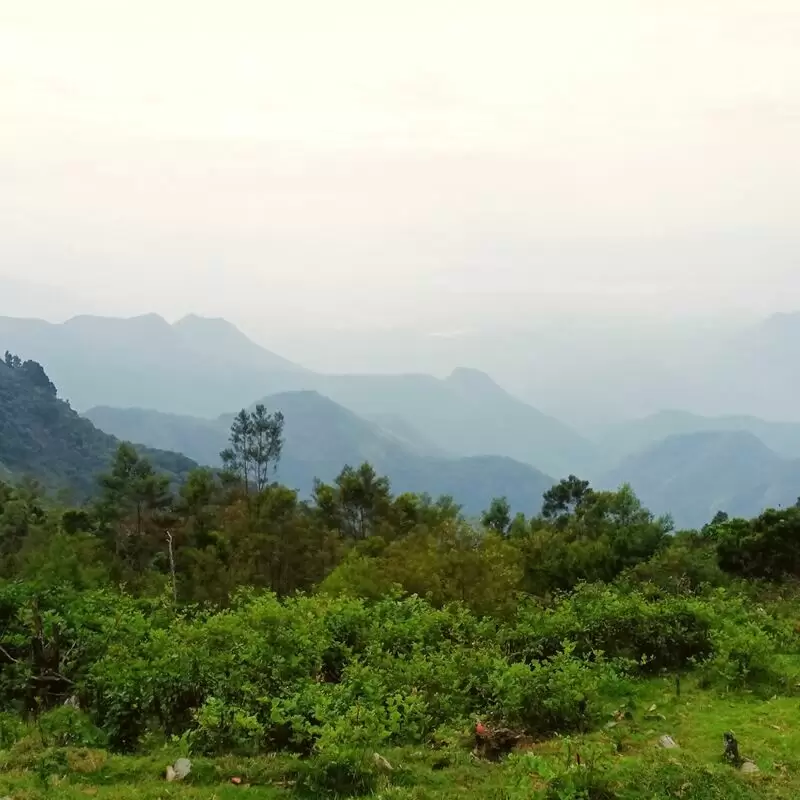 Moir Point
6C6X+57V, Ten Mile Round, Tamil Nadu 624101
Monday - Sunday: 9:00 AM – 5:00 PM
10. Mannavanur Lake
Mannavanur Lake in Kodaikanal is a must-see for nature lovers and photographers alike. The pristine lake is set amidst green hills and offers a breathtaking panoramic view that you should not miss. Experience the thrill of a boat ride through the calm waters or take a leisurely walk around the lake and enjoy the serene atmosphere. Don't forget to explore the charming sheep farm nearby and enjoy the unique sight of the adorable animals grazing freely. Enjoy the happy moments that will be etched in your memories forever!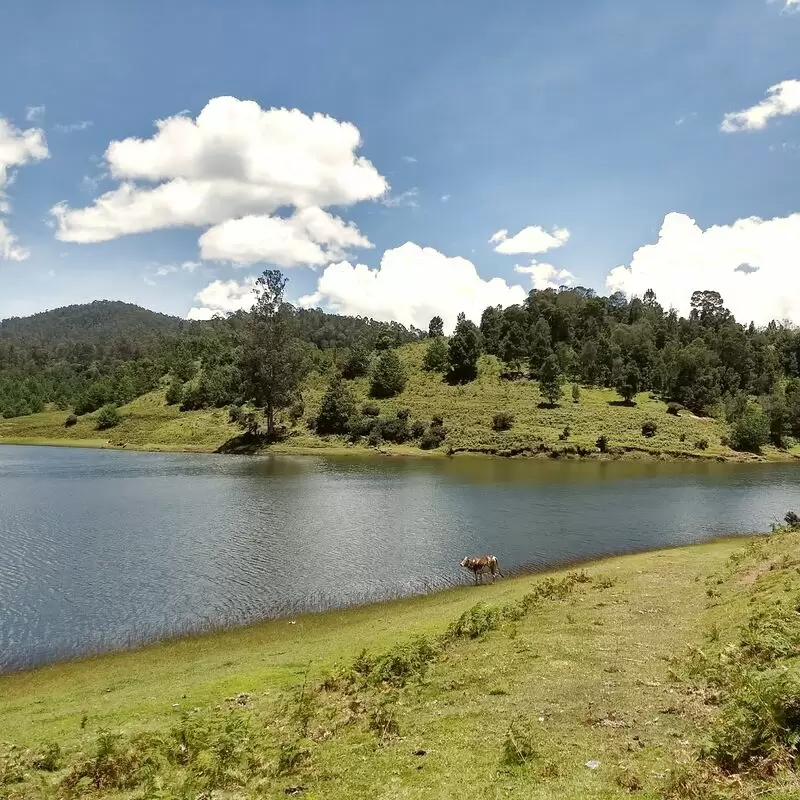 Mannavanur Lake
Elumpallam Lake, 69F6+X6G, Tamil Nadu 624103
Monday - Sunday: 8:00 AM – 6:00 PM
11. Poombarai View Point
Visiting Poombarai View Point in Kodaikanal is a must for nature lovers seeking spectacular views! This breathtaking viewpoint offers a mesmerizing view of Poombarai village, located in the hills of Kodaikanal. The vibrant colors of the terraced farms, the impressive valley landscapes, and the stunning cloud formations are truly a feast for the eyes. After enjoying these magnificent views, visit the nearby Kuzhanthai Velappar Temple to experience its rich cultural and historical significance. Get ready to be enchanted!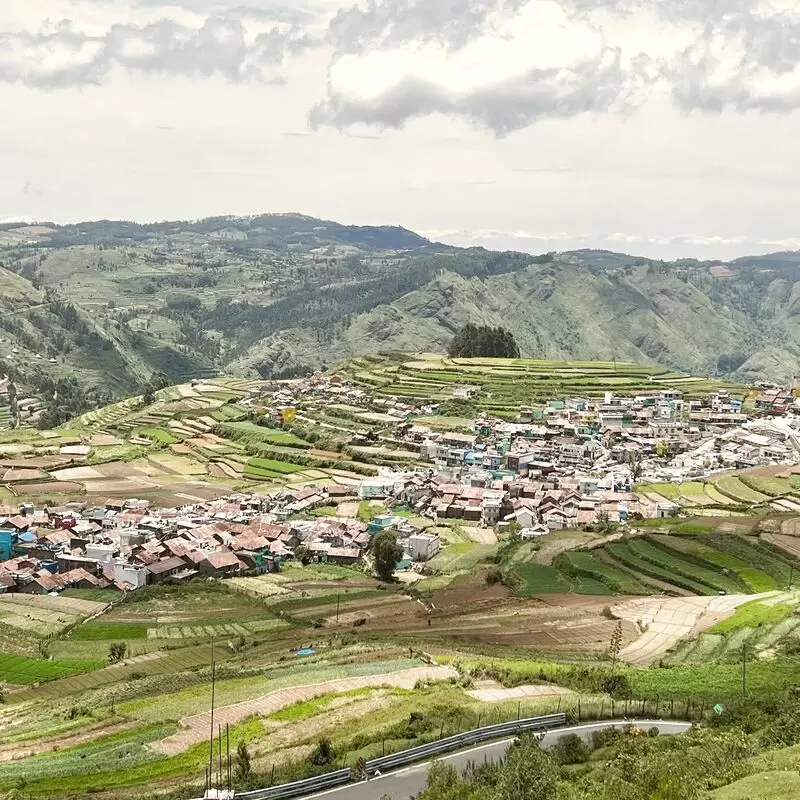 Poombarai View Point
7C25+J55, Mannavanur to Kodaikanal Rd, Tamil Nadu 624103
12. Rajanteastall
A visit to Kodaikanal is not complete without enjoying the authentic flavors of Rajan Tea Stall. Famous for its deliciously aromatic and steaming tea, this quaint stall offers visitors a glimpse into the real Indian tea culture. Surrounded by picturesque scenery, this is the perfect place to watch the mist and strike up a conversation with locals. Be sure to try the elaichi and masala tea - it's a well-kept secret among the regulars! Nearby attractions include Coaker's Walk and Bryant Park for a relaxing stroll after you've fortified yourself with a cup of tea.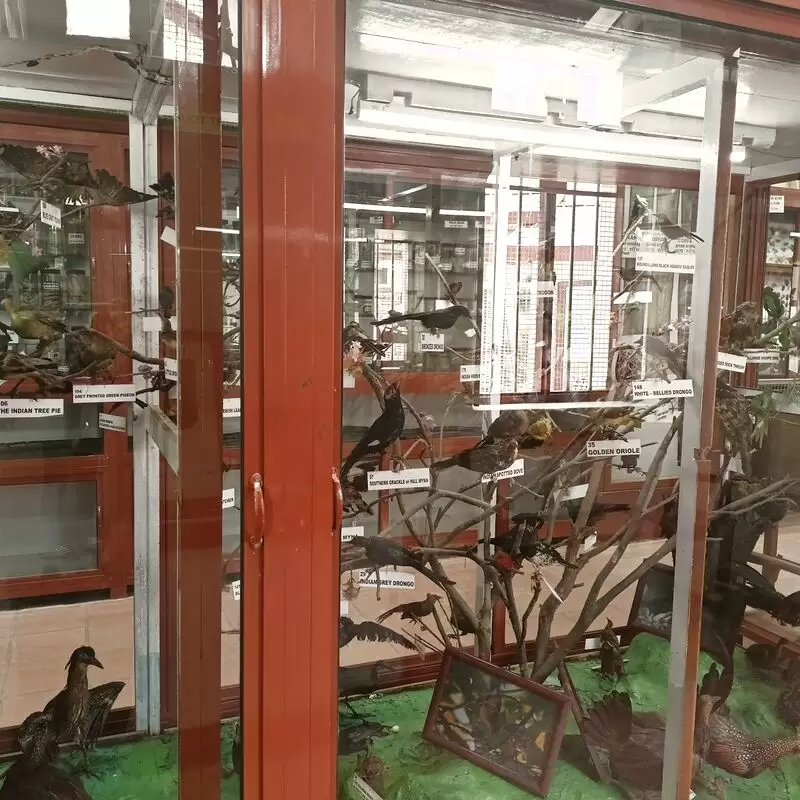 Rajanteastall
Shenbaganur, Senbahanoor, Kodaikanal
Monday - Sunday: 8:30 AM – 6:00 PM
13. Kurinji Andavar Temple
A visit to the Kurinji Andavar Temple in Kodaikanal is a spiritually enriching experience with breathtaking panoramic views of the surrounding valleys and the Palani Hills. This temple is dedicated to Lord Muruga and features the rare Kurinji flowers, which bloom once in 12 years and symbolize divine power. Its soothing atmosphere is steeped in history, as the temple was built in the 1930s by a European woman. Combined with the stunning beauty of nearby Bryant Park and Coakers Walk, this tranquil corner of Kodaikanal is a must-see for any traveler.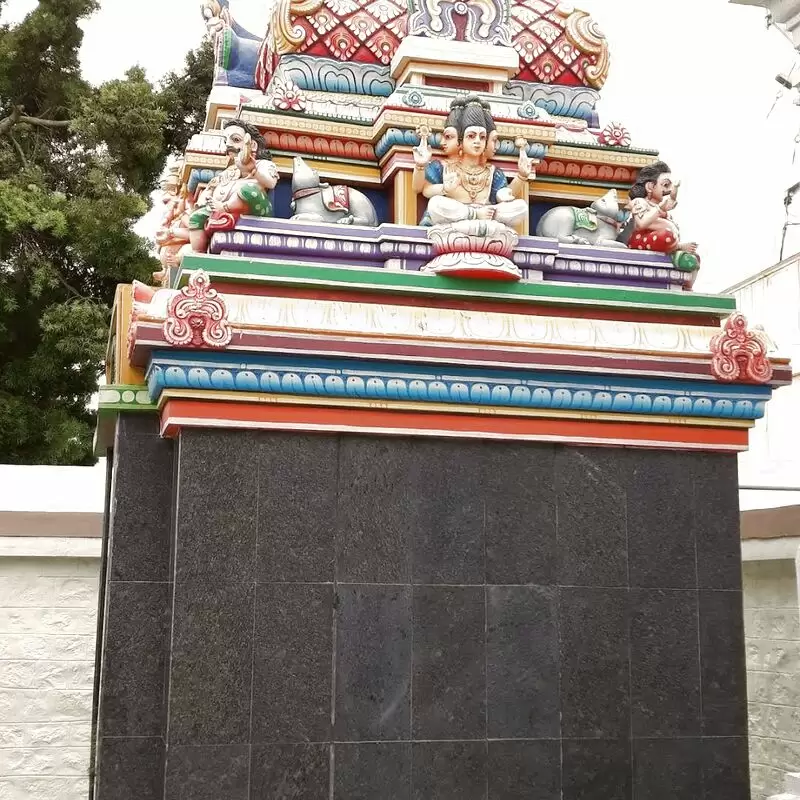 Kurinji Andavar Temple
7G32+7QJ, Kurinji Andavar Temple Road, Kodaikanal
Monday - Sunday: 6:30 AM – 7:30 PM
14. Green Valley Viewpoint
Take a trip to Green Valley Viewpoint in Kodaikanal and experience a breathtaking panoramic view! Experience lush green valleys and the breathtaking view of Vaigai Dam, nestled amidst vibrant flora and fauna. Watch the playful monkeys and sample the delicious homemade chocolates made by local vendors. Just a short walk away, be sure to visit Pillar Rocks and marvel at the towering granite boulders that will make your trip to Kodaikanal truly unforgettable!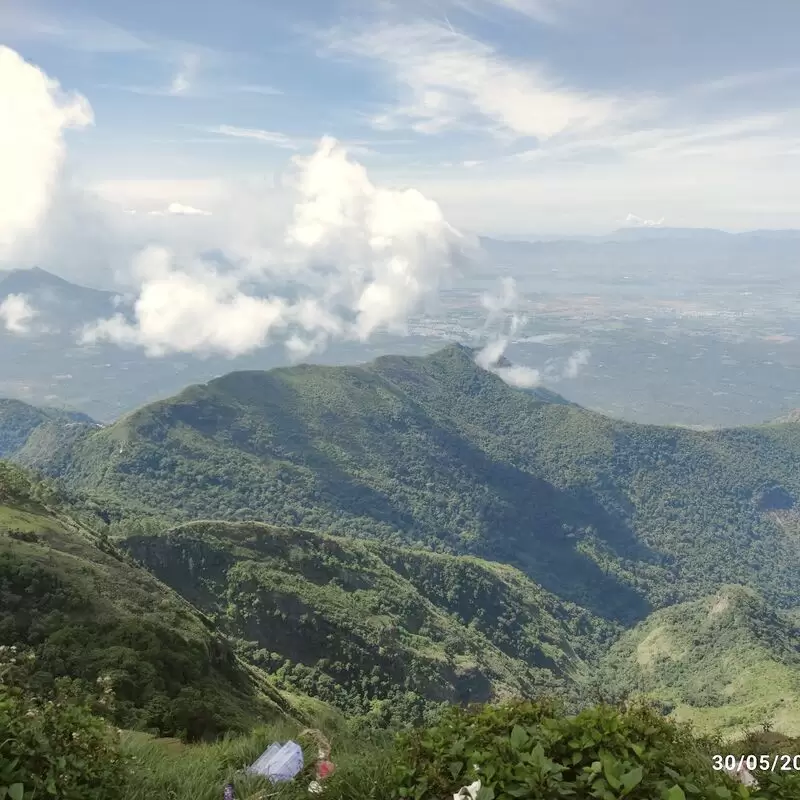 Green Valley Viewpoint
6F6G+29W, Dindigul
Monday - Sunday: 8:30 AM – 6:00 PM
15. Upper Lake View
Upper Lake View in Kodaikanal is a must-visit for breathtaking panoramic views of the serene Kodaikanal Lake and its verdant surroundings. This picturesque spot is also ideal for nature lovers and photographers who want to capture the essence of Kodaikanal. When you're done admiring the scenery, you can take a leisurely walk along the nearby Coaker's Walk, which offers more magnificent views and the opportunity to discover the unique flora and fauna of the region.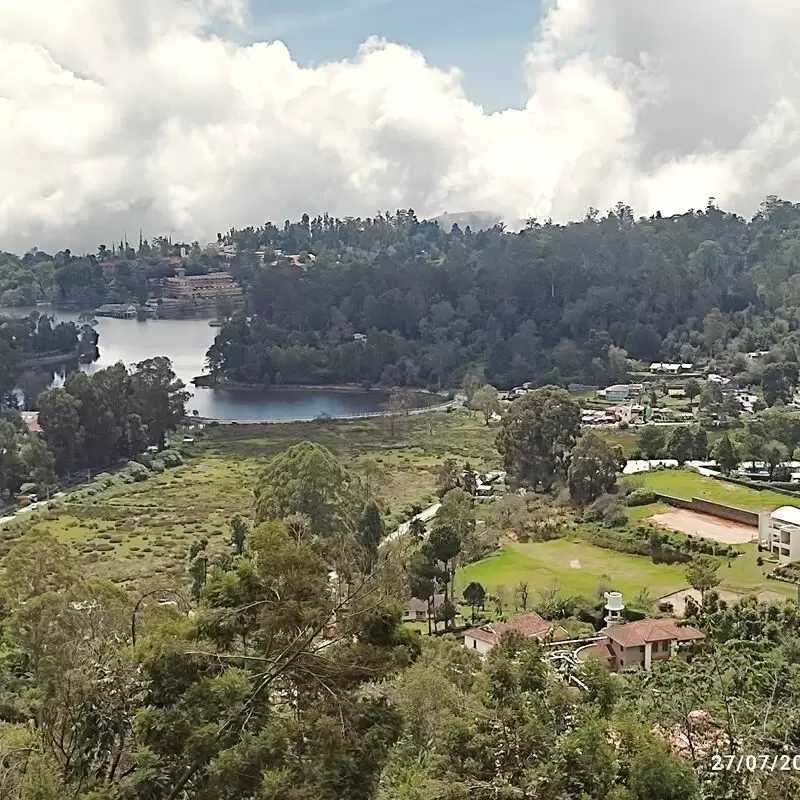 Upper Lake View
6FJG+45X, Upper Lake Rd, Kodaikanal
Monday - Sunday: 7:00 AM – 6:00 PM
16. Old kodai cafe
A visit to the iconic Old Kodai Cafe in Kodaikanal is a must for foodies! This quaint, timeless eatery serves authentic, delicious South Indian dishes that have captured the hearts of countless travelers. Enjoy the signature Puttu Kadala curry or a steaming, aromatic locally sourced coffee. Located just minutes from the tranquil Kodaikanal Lake, the restaurant is an ideal stopover to recharge your batteries and explore other nearby attractions such as Bryant Park and Coaker's Walk.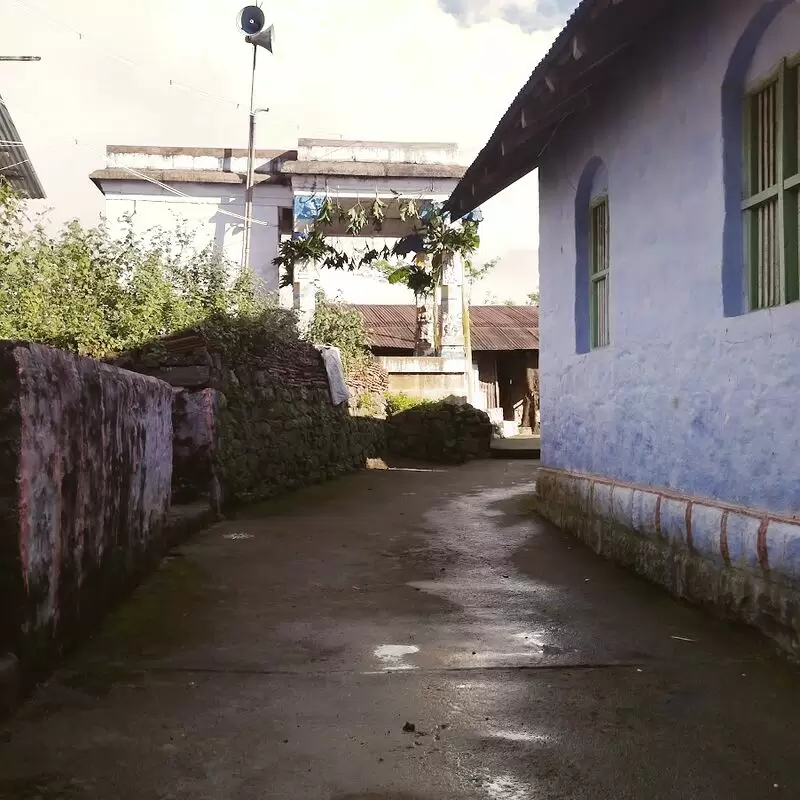 Old kodai cafe
Mele street, Vellagavi - Kodaikanal trail, Tamil Nadu 624101
Monday - Sunday: 7:00 AM – 8:00 PM
17. Kumbakkarai Falls
Immerse yourself in the enchanting beauty of Kumbakkarai Falls, a hidden gem in the lush forests of Kodaikanal. Marvel at the cascading waterfalls that plunge into pristine pools from a remarkable height of 87 feet. Feel the mist caress your face as you take a break amidst nature. Don't miss the unique stone carvings near the base that add a cultural touch to this natural wonder. Another nearby attraction is the fascinating Dolphin's Nose viewpoint, just a short drive away!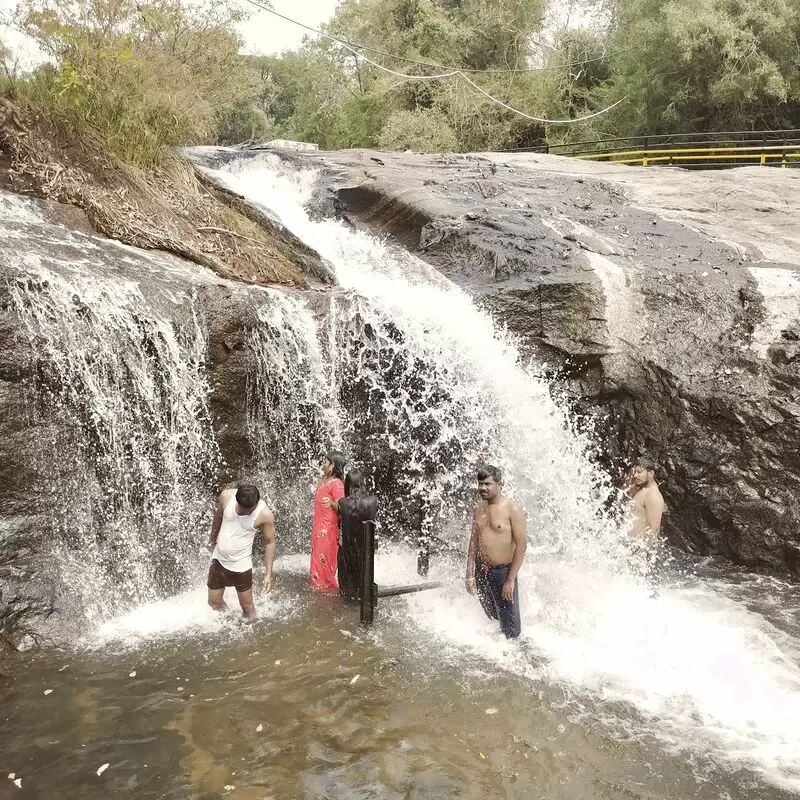 Kumbakkarai Falls
5GJJ+47W, Kumbakarai Road, Tamil Nadu 624101
Monday - Sunday: 8:00 AM – 4:00 PM
18. Silent Valley View
A visit to Silent Valley View in Kodaikanal offers a unique opportunity to experience picturesque panoramas of lush green valleys and steep cliffs. The pristine view is a must-see for nature lovers and photographers alike. The early morning and evening hours offer a mystical experience as the mist envelops the valleys. Don't miss the nearby small hidden trail that leads to a lesser known viewpoint that offers a quiet escape from the usual tourist spots.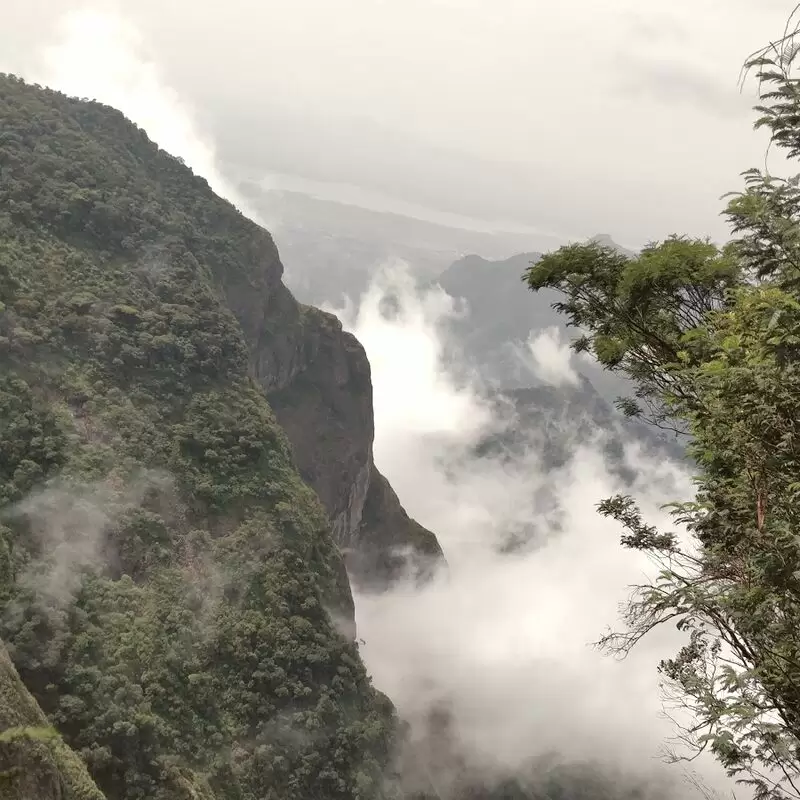 Silent Valley View
5CQG+73C, Berijam Rd, Tamil Nadu 624101
19. Chettiar Park
A visit to Chettiar Park in Kodaikanal is an absolute must for nature lovers and peace seekers! This beautifully maintained park is adorned with vibrant flowers and green lawns, offering a peaceful haven away from the hustle and bustle of the city. Be enchanted by the stunning Kurinji flowers, which bloom only once every 12 years, adding a unique, colorful touch to your memories. Don't miss the enchanting pear orchard near the park, which adds to the charm of this charming place.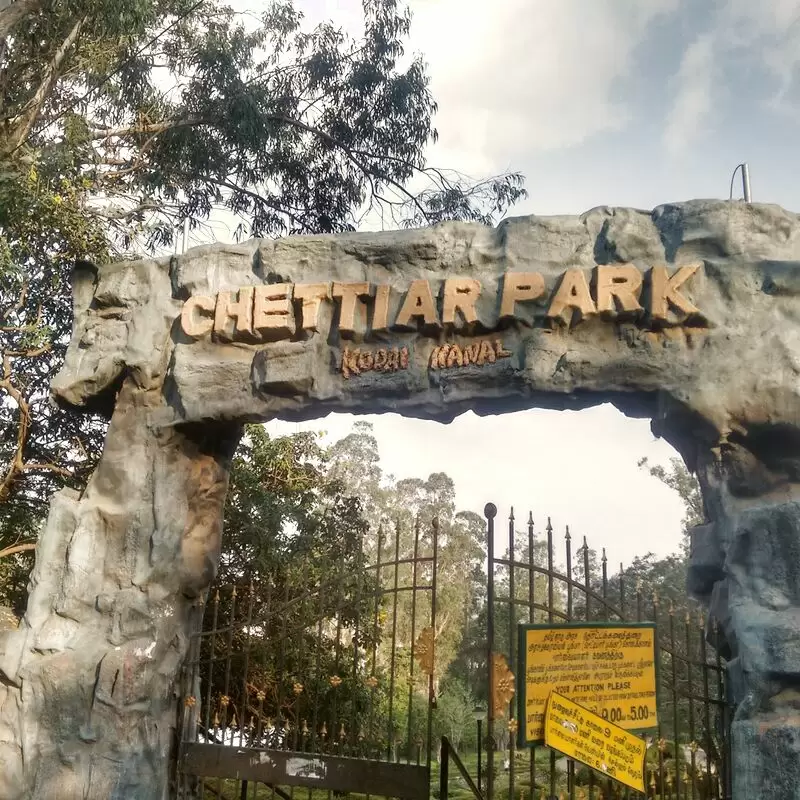 Chettiar Park
Chettiar Park Road, 7F2X+GFQ, Kodaikanal
Monday - Sunday: 9:00 AM – 5:00 PM
Wednesday - Saturday: 9:00 AM – 7:00 PM
20. Kodaikanal Solar Observatory Museum
A visit to the Kodaikanal Solar Observatory is an astronomical delight located at 2,343 meters above sea level! This unmissable attraction has been open since 1899 and offers a fascinating array of telescopes and solar equipment. Witness breathtaking celestial phenomena, take an enlightening guided tour, and be an early riser to witness a rare transit of Mercury across the sun. To sweeten the trip, a 5.9-kilometer hike to the Dolphin's Nose viewpoint offers an unforgettable panorama close by.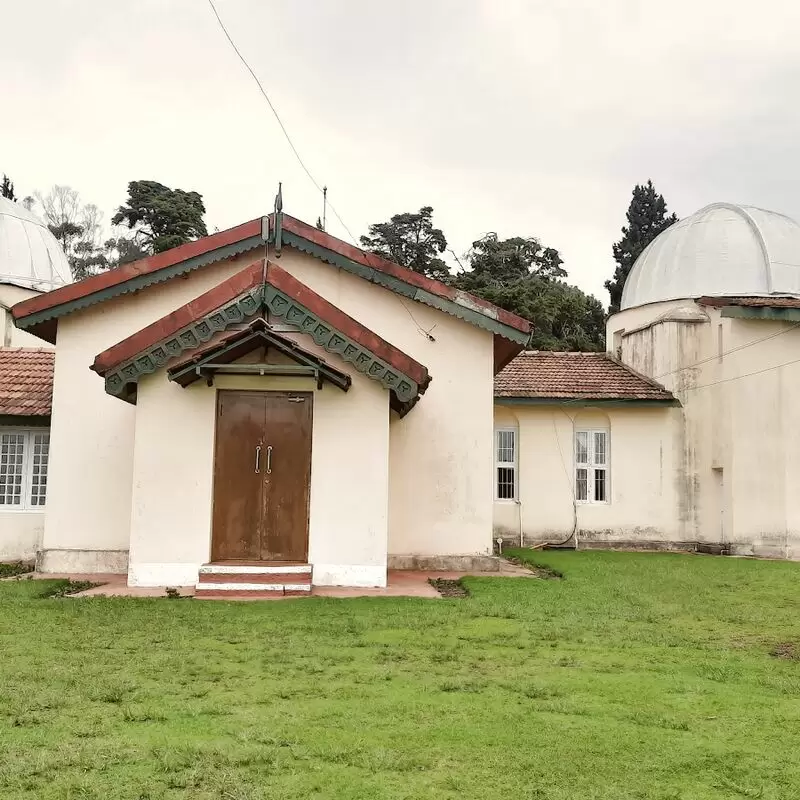 Kodaikanal Solar Observatory Museum
Observatory Rd, near Govt Rose Garden, Kodaikanal
Monday - Saturday: 9:00 AM – 12:00 PM, 2:00 – 4:00 PM
Sunday: 9:00 AM – 12:30 PM
21. Liril Falls
When visiting Kodaikanal, one cannot miss the mesmerizing Liril Falls! A hidden gem amidst lush greenery, its cascading waters and soothing melody attract nature lovers and photography enthusiasts alike. Take a refreshing dip or simply relax in the tranquil setting, away from the bustling crowds. Pro-tip: Visit the place during the monsoon season to experience the waterfalls in their full glory. While you're there, be sure to visit the nearby La Saleth Church with its beautiful stained glass and divine ambiance.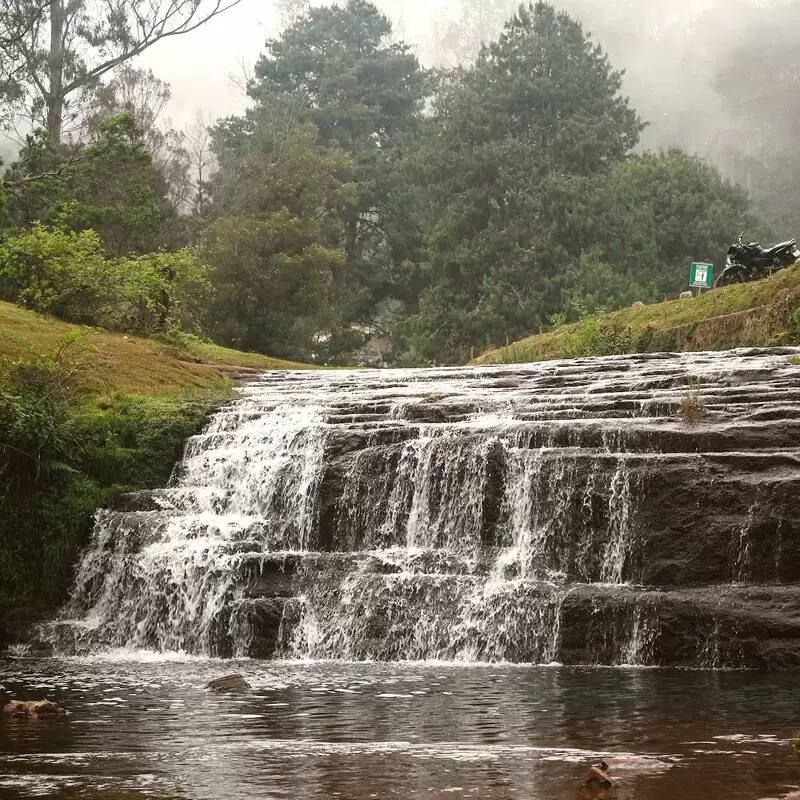 Liril Falls
6FCF+FQC, Golf Links Road, Kodaikanal
Monday - Sunday: 8:30 AM – 8:00 PM
22. Government Rose Garden Kodaikanal
Oh, the charm of Government Rose Garden in Kodaikanal is simply irresistible! This heavenly garden is home to more than 3,000 varieties of roses that are a visual and aromatic delight. Take a stroll along the carefully maintained paths to discover the rare and exotic cultivars, including the famous "Green Rose". Don't miss the lovely nursery where you can purchase enchanting rose seedlings for your home garden. Also take a short walk to the nearby Kodai Lake, where you can experience an unforgettable boat ride amidst tranquil surroundings.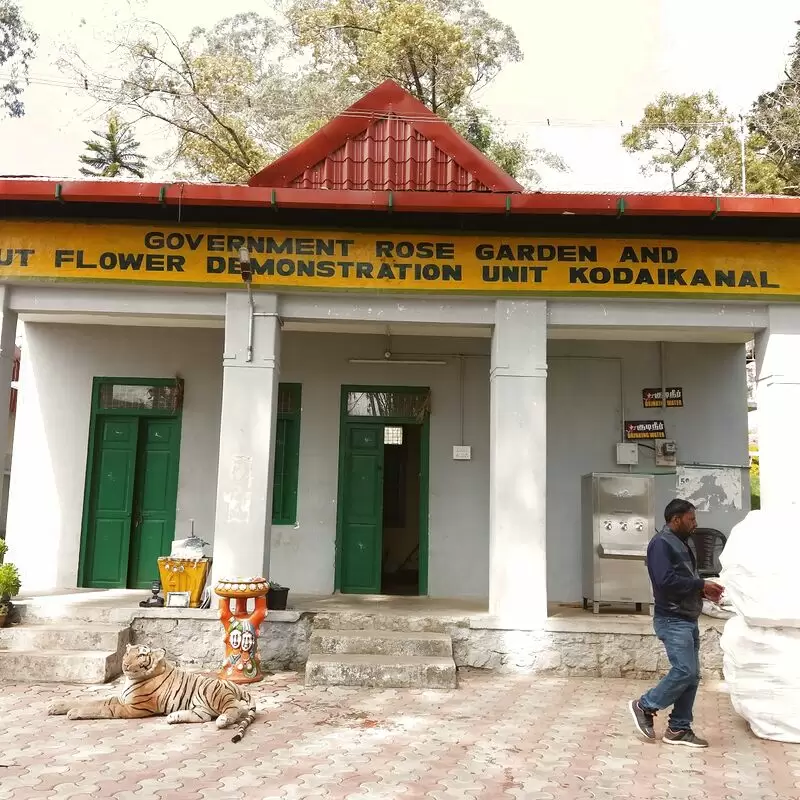 Government Rose Garden Kodaikanal
6FH7+97W Observatory, Kodaikanal
Monday - Sunday: 9:00 AM – 5:00 PM
23. Anju Veedu water Falls
A visit to Anju Veedu Waterfalls in Kodaikanal is a real treat for any nature lover! The cascades of this enchanting waterfall, nestled in tranquil greenery, will leave you spellbound. On the easy hike to Anju Veedu, you can enjoy the beautiful bird songs and explore the rich flora. Many tourists are unaware of this hidden gem, ensuring a peaceful and less crowded experience. Don't miss the fascinating view of the valley from the nearby Poombarai viewpoint.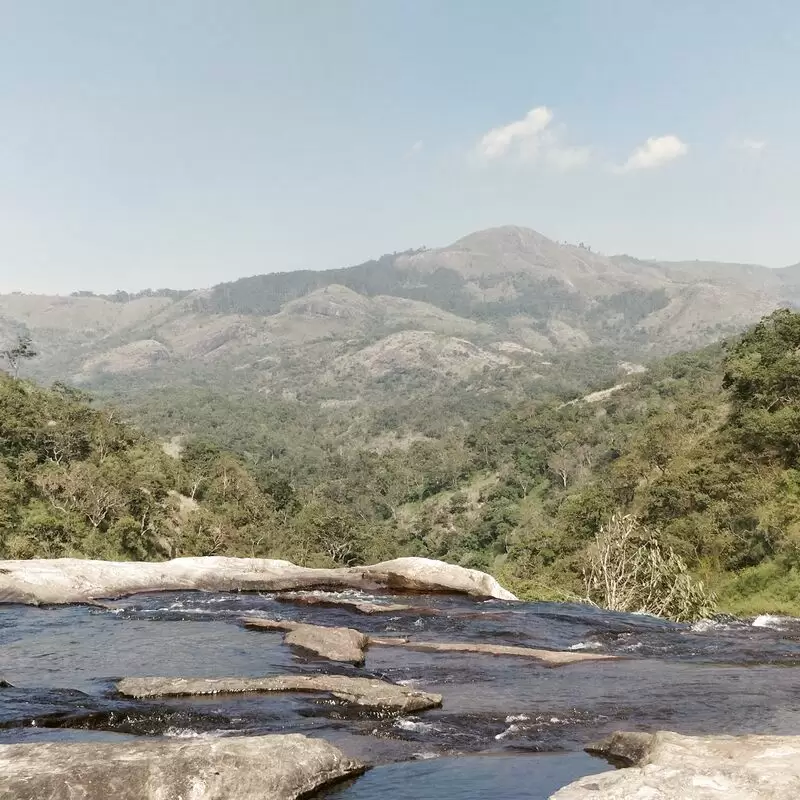 Anju Veedu water Falls
GANESHA PHURAM (ANJU VEEDU), PETHTHU PARAI, PERUMAL MALAI, 8G8C+H2F, Tamil Nadu 624212
Monday - Sunday: 6:00 AM – 6:00 PM
24. Silver cascade falls

A visit to Silver Cascade Falls in Kodaikanal is a must for nature lovers seeking an enchanting experience. This 180-foot waterfall rejuvenates visitors with its mesmerizing beauty and refreshingly cool waters.

A little insider tip: don't miss the bite-sized local snacks from the small stores nearby, which offer a delicious taste of the region. Just 8 km from Kodaikanal, combine your visit with a trip to the amazing Dolphin's Nose viewpoint for an unforgettable day at this enchanting hill station.

Silver cascade falls
6GR6+P9P, Kodaikanal
25. Fairy Falls
Fairy Falls in Kodaikanal is an enchanting experience waiting to be discovered! This magical waterfall, hidden in lush greenery, offers a refreshing escape from the hectic city. Take a dip in the pristine waters or take a mesmerizing walk through nature and enjoy the soothing sound of the falling water. The nearby Pambar River also adds to the wonder! Don't miss to visit the lesser known Vattakanal Falls, which is just a short hike away from Fairy Falls and gives a touch of paradise!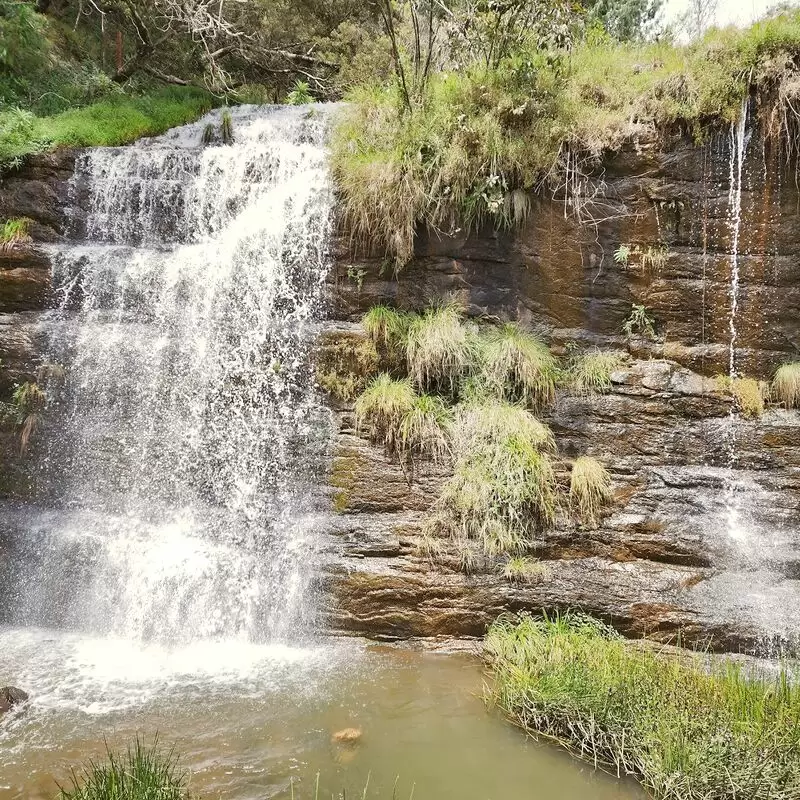 Fairy Falls
Fairy Falls Rd, 6FF8+FQH, Kodaikanal
Monday - Sunday: 9:00 AM – 6:00 PM
26. Mannavannur View
Mannavannur View in Kodaikanal is an exquisite destination that offers visitors a mesmerizing panoramic view of the surrounding valleys and lush green landscapes. Admire the idyllic Mannavannur Lake, a hidden gem, with its tranquil waters and enchanting surroundings. A visit to this unspoiled beauty will allow you to escape the tourist crowds and experience nature up close. Don't miss the nearby Kodaikanal Pine Forest for a leisurely stroll amidst the towering, fragrant pines!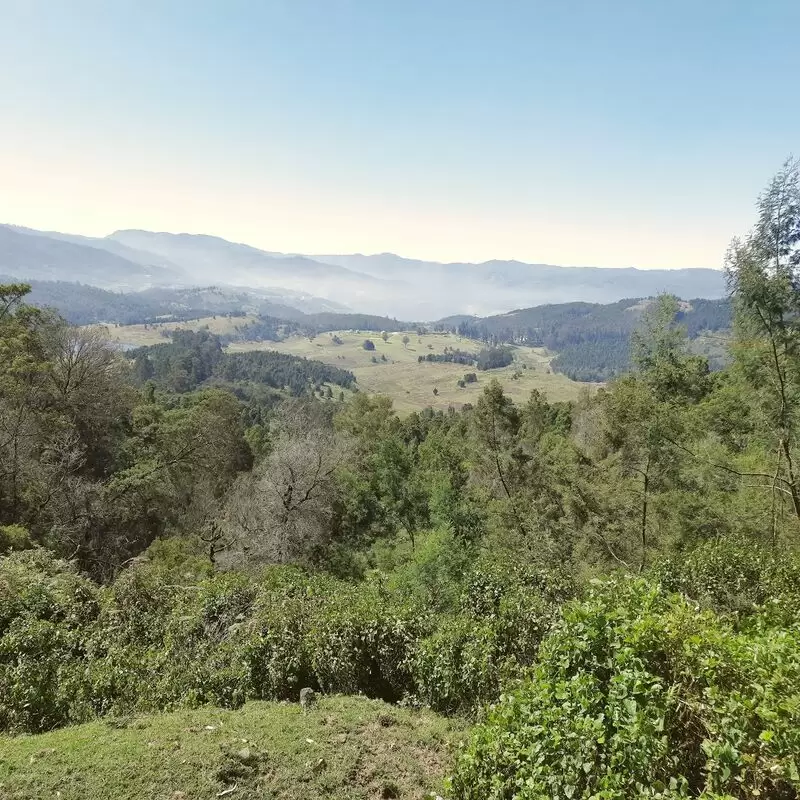 Mannavannur View
69Q8+WMR, Mannavanur to Kodaikanal Rd, Tamil Nadu 624103
Monday - Sunday: Open 24 hours
Best Time to Visit Kodaikanal
The best time to visit Kodaikanal is in the summer from April to June and in the pleasant post-monsoon season from September to October. During these months, temperatures are pleasant and skies are clear, ideal for outdoor activities and sightseeing.
Annual Weather in Kodaikanal
Kodaikanal 3-Day Forecast
Thu, 21 September
Night
74 °F
23 °C
62%
Morning
75 °F
24 °C
0%
Afternoon
86 °F
30 °C
93%
Evening
76 °F
24 °C
90%
Fri, 22 September
Night
71 °F
22 °C
0%
Morning
69 °F
21 °C
62%
Afternoon
85 °F
30 °C
85%
Evening
75 °F
24 °C
81%
Sat, 23 September
Night
71 °F
21 °C
66%
Morning
72 °F
22 °C
0%
Afternoon
87 °F
31 °C
77%
Evening
80 °F
27 °C
75%
Questions & Answers

What is the local language spoken in Kodaikanal?

The language spoken in Kodaikanal, India, is Tamil. As part of the state of Tamil Nadu, many Tamil-speaking people live in the region and use this language for daily communication. However, since Kodaikanal is a popular tourist destination, many people who live and work in the region can also communicate in English or Hindi, especially those who work in tourism-related businesses. This allows tourists from other parts of India and from abroad to easily communicate with the locals during their visit.

Can I find vegetarian food in Kodaikanal?

Yes, there are many eateries and restaurants in Kodaikanal that offer a wide variety of vegetarian dishes. The local cuisine consists of popular South Indian dishes such as dosas, idlis and sambar, which are mainly vegetarian. There are also restaurants that offer Indian, Chinese and continental vegetarian dishes. Many hotels and homestays also offer vegetarian meals. With so many choices, vegetarians can easily enjoy the delicious and diverse flavors of Kodaikanal.

How safe is Kodaikanal for tourists?

Kodaikanal is considered a safe destination due to its peaceful atmosphere and low crime rate. However, it is important that visitors remain vigilant and take the usual safety precautions, such as avoiding poorly lit areas at night, keeping their belongings safe, and being aware of their surroundings at all times. Tourists should also exercise caution when engaging in adventurous activities such as trekking, as accidents can occur in the dense forests and rough terrain. Overall, Kodaikanal offers a welcoming and safe environment for travelers.

What is the best way to travel around Kodaikanal?

The best way to get around Kodaikanal is to hire a cab or an auto-rickshaw, as they offer flexibility and convenience to explore the picturesque city at your own pace. Alternatively, you can rent bicycles to enjoy the breathtaking views as you cycle through the winding streets. For nature lovers and adventure seekers, guided trekking tours are a great way to explore the beautiful hills and visit the major sights in and around Kodaikanal.

Are there ATMs in Kodaikanal?

Yes, there are ATMs in Kodaikanal to cater to the banking needs of both tourists and locals. Major banks like State Bank of India, Canara Bank, HDFC Bank and ICICI Bank have their ATMs in the city. These ATMs are located at strategic locations such as the commercial center around Seven Roads Junction and other busy areas. However, it is advisable to carry enough cash with you as sometimes the ATMs have technical problems or cannot dispense cash due to high demand.

What are the local delicacies in Kodaikanal?

Kodaikanal offers a unique blend of South Indian, North Indian and international cuisine to satisfy a wide variety of taste buds. Local delicacies include homemade milk and dark chocolates with a variety of flavors such as roasted almonds, cashews and fruits. Avarekai, a bean-based dish, is another popular choice, accompanied by the sweet and crunchy treat "halwa." Visitors also enjoy carrot dosa, a specialty made from fermented rice and black lentil paste, served with coconut chutney and sambar. The region is also known for its organic coffee and herbal teas.

Do I need a special permit to visit Kodaikanal?

No, you do not need any special permit to visit Kodaikanal. However, if you are an international traveler, you must have a valid passport and visa to enter India. Once you have obtained an Indian visa, you are free to explore Kodaikanal without any additional permits or authorizations. Check the latest travel advisories and COVID-19 guidelines before planning your trip, as they may affect your travel requirements.

Can I drink tap water in Kodaikanal?

It is not advisable to drink tap water in Kodaikanal as the water supply in the area may be contaminated with impurities and may not be treated to the standards required for safe drinking water. For optimal health and safety, it is best to drink bottled mineral water available at local stores or purified water from reputable sources. Alternatively, you can boil tap water for at least 3 minutes or use a water purifier to ensure it is drinkable.

How is the mobile network coverage in Kodaikanal?

Kodaikanal enjoys moderate mobile coverage, with major carriers such as Airtel, Vodafone Idea, BSNL and Jio offering services. While you can expect good network coverage in popular tourist areas and hotels, network strength may vary when you venture into remote or hilly areas. It is advisable to check with your provider about network coverage before traveling to ensure seamless connectivity during your stay.

Are there any dress code restrictions in Kodaikanal?

In Kodaikanal, a popular hill station in India, there are no strict dress codes for tourists. However, it is important to respect local customs and dress modestly when visiting religious sites such as temples and churches. Lightweight and comfortable clothing is recommended for daytime, while warmer layers, such as a jacket or sweater, are recommended for cooler evenings. Be prepared to remove your shoes when entering certain religious sites, and take a scarf or shawl to cover your shoulders if needed.

Can I find English-speaking guides in Kodaikanal?

Yes, you can find English speaking tour guides in Kodaikanal. Many local guides and tour operators are fluent in English, as Kodaikanal is a popular destination for both domestic and foreign visitors. You can easily book guided tours or hire a personal English-speaking guide through travel agencies, hotels or directly from licensed guides. They can help you explore the beautiful hill station and its natural attractions, and give you insights into the history and culture of Kodaikanal to ensure a memorable experience.

Is Kodaikanal suitable for solo travelers?

Kodaikanal is an excellent destination for solo travelers seeking tranquility and natural beauty in South India. With its picturesque landscapes, pleasant climate and friendly locals, solo travelers will find it easy to get around and explore the area. The tranquil hill station offers a wide range of outdoor activities such as trekking, boating and cycling to suit a variety of interests and preferences. In addition, there is a good selection of budget accommodation and restaurants in Kodaikanal, making it an ideal choice for solo travelers.

Are there any health risks in Kodaikanal?

Kodaikanal is generally considered safe for travelers. However, visitors should beware of altitude sickness as the hill station is located at an altitude of 2,133 meters above sea level. You should also protect yourself from mosquito-borne diseases, such as dengue fever and malaria, by using insect repellent and wearing protective clothing. To avoid waterborne diseases, drink only purified or bottled water and avoid raw, uncooked foods. Consult a physician for medical advice before traveling.

Can I use credit cards in Kodaikanal?

Yes, you can pay by credit card in Kodaikanal at most hotels, upscale restaurants and shopping stores. Visa and Mastercard are the most commonly accepted cards. However, it is advisable to carry cash as well, especially at small stores, street vendors and local restaurants, as they usually handle cash-only transactions. It is also advisable to carry Indian rupees, as foreign currencies are not readily accepted.

Feedback

I hope you found this article informative and helpful. I'm eager to improve the content and make it even more valuable for you. If you have any feedback or suggestions, I would love to hear from you.

Do you have any tips or hidden gems that you think should be added to the list? Are there any areas that you feel could use more explanation or clarification?

Your input is greatly appreciated and will help us to continue providing high-quality content that meets your needs and interests. Please feel free to share your thoughts.