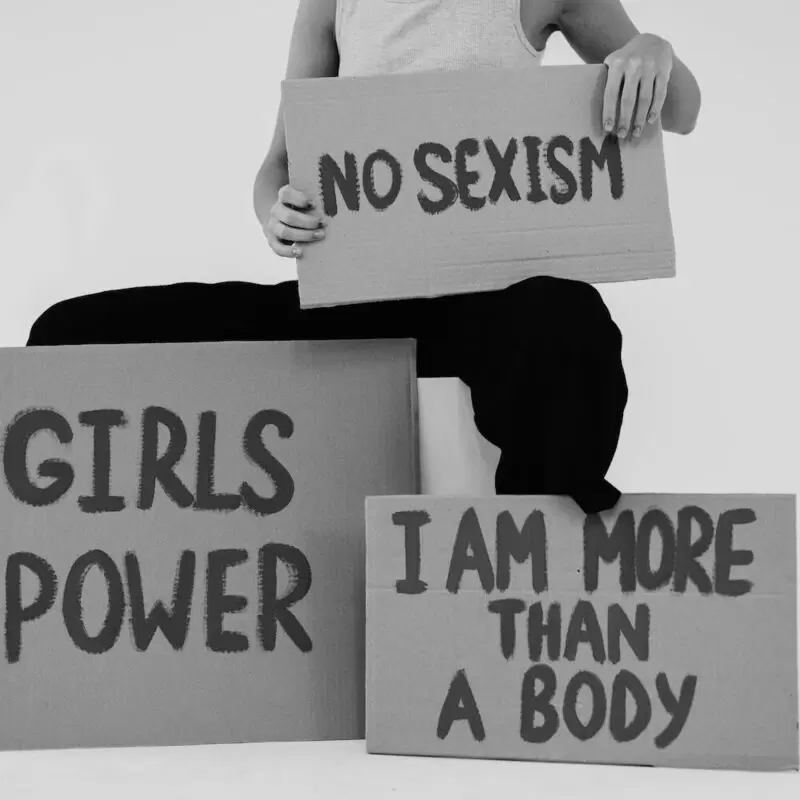 1. Kanheri Caves

Discover a world straight out of an adventure novel when you visit the Kanheri Caves in Thane! Dating back to the 1st century BC, these rock-hewn Buddhist monuments are an architectural marvel. Wind your way through the 109 cave system, admire the ancient scriptures etched into the walls, and experience the tranquility of the Buddhist sanctuaries. Bonus: The park is in the middle of Sanjay Gandhi National Park, so you can combine nature and history in a single trip.

Insider Tip: Don't miss the beautifully carved Chaitya, Cave 3!

Kanheri Caves
Mumbai

Monday - Sunday: 7:30 AM – 5:00 PM
2. Vasai Fort
Immerse yourself in the historical essence of Vasai Fort or Fort Bassein, a symbol of Portuguese domination from the 16th century. Century. Marvel at the architectural fusion of Indian and Portuguese design amidst a tropical paradise of lush greenery surrounding the fort. Relax with a delicious picnic or enjoy the mesmerizing sunset view amidst the church ruins and stone buildings. Not far away, the serene Tungareshwar Temple and the refreshing Tungareshwar Waterfalls are waiting for you to discover. A day at Vasai Fort is a journey through history in its serene form.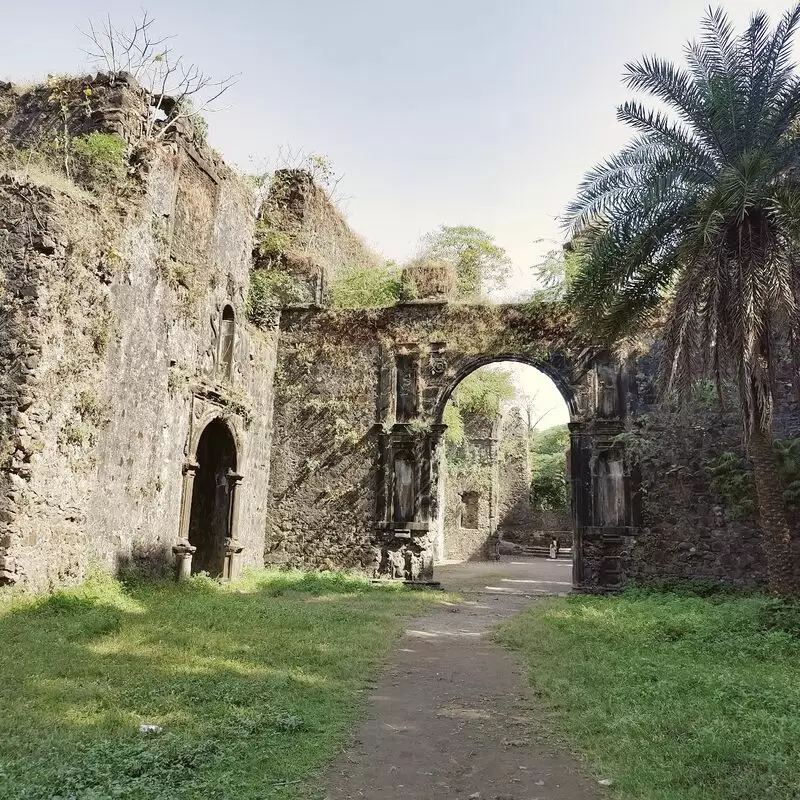 Vasai Fort
8RJ8+668, Killa Rd, Police Colony, Vasai West, Vasai-Virar
Monday - Sunday: 9:00 AM – 6:00 PM
3. Dr. Bhau Daji Lad Museum
Visit the Dr. Bhau Daji Lad Museum, the oldest museum in Mumbai, and get a vivid insight into Mumbai's history, art and culture. Offering a rich array of exhibits, from archaeological finds to historical photographs, the museum is an experience like no other. A special feature of the museum are the intricately designed clay models, which are not to be missed. Located just a stone's throw from Thane, the museum is a majestic beacon of knowledge overlooking the Byculla Zoo, another nearby attraction worth visiting.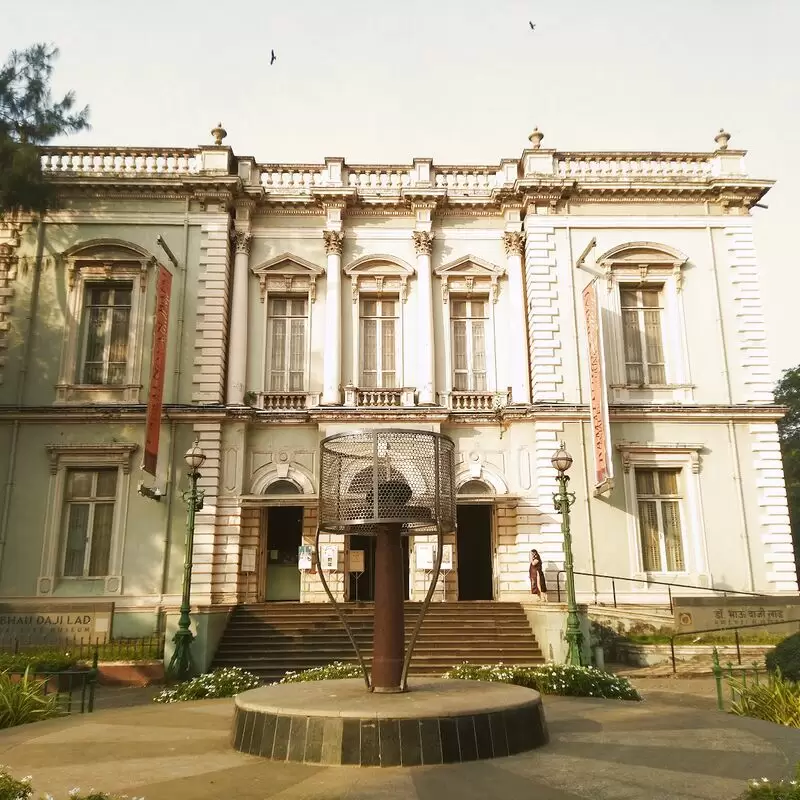 Dr. Bhau Daji Lad Museum
91 A, Rani Baug, Veer Mata Jijbai Bhonsle Udyan, 91 A, Dr Baba Saheb Ambedkar Rd, Byculla East, Byculla, Mumbai
Monday - Saturday: Closed
Sunday: 10:00 AM – 5:30 PM
4. Tungareshwar Wildlife Sanctuary
Immerse yourself in the lush green landscapes of Tungareshwar Wildlife Sanctuary in Thane. A must-see for nature lovers, you can spot a variety of wildlife including leopards, hares and pythons. Immerse yourself in the tranquil atmosphere, enveloped by the peaceful song of birds. This little-known gem is also home to an ancient Hindu temple, which is a wonder in itself. Bonus: The neighboring Vasai Creek offers a mesmerizing sunset - a perfect ending to your adventurous day. Extraordinary experiences are just waiting for you!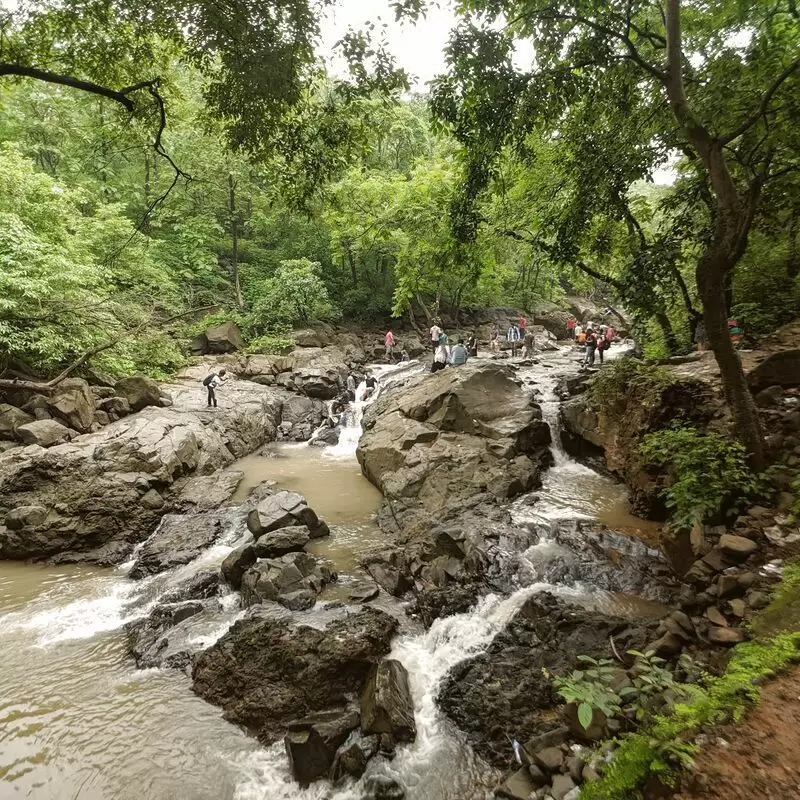 Tungareshwar Wildlife Sanctuary
Tungareshwar Road, CX35+84H, Usgaon
5. Tungareshwar Temple
A visit to the Tungareshwar Temple in Thane is like touching the spiritual heart of India. This revered shrine amidst the lush greenery of the Tungareshwar Wildlife Sanctuary promises a divine experience and a refreshing trek. The festivities during Mahashivaratri are unparalleled. The nearby Tungareshwar Waterfall is the icing on the cake and offers a serene environment. Pro-tip: After visiting the temple and hiking, enjoy a meal at one of the local restaurants serving authentic Maharashtrian cuisine.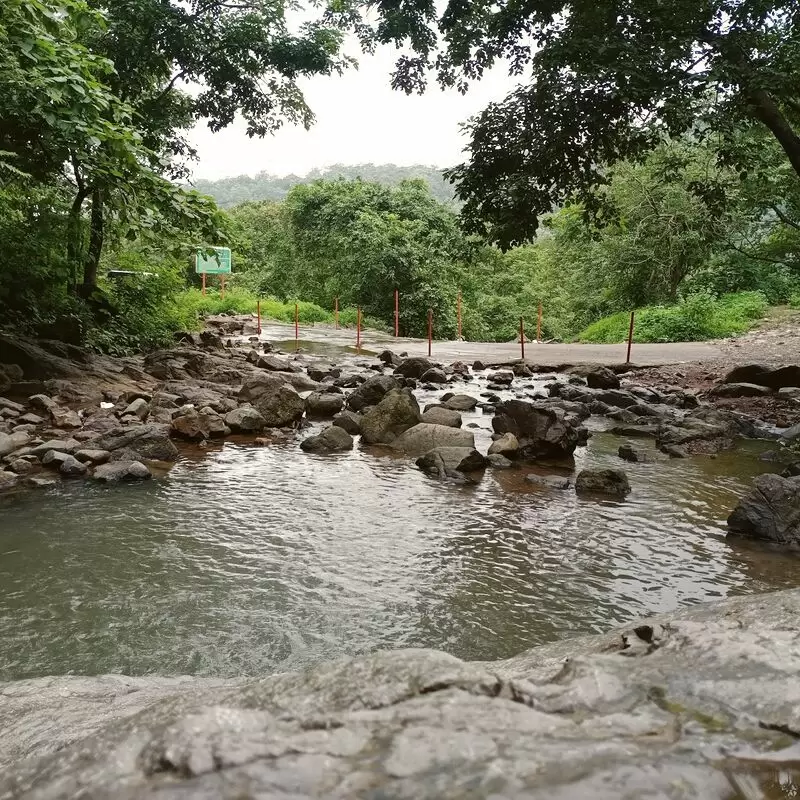 Tungareshwar Temple
CW82+HJ7, Tungareshwar Rd, Thane, sativli
6. BMC Nirvana Park
A visit to BMC Nirvana Park in Thane is a must if you love the tranquility of nature. Known as a paradise for meditation lovers, the park is perfect for getting away from the hustle and bustle. Don't miss out on running on the jogging tracks amidst the lush greenery! Tip. Early mornings are especially quiet here. Nearby are the famous Kopineshwar Temple of Thane and the TMC Biodiversity Park, which offers a blend of spirituality and ecological splendor.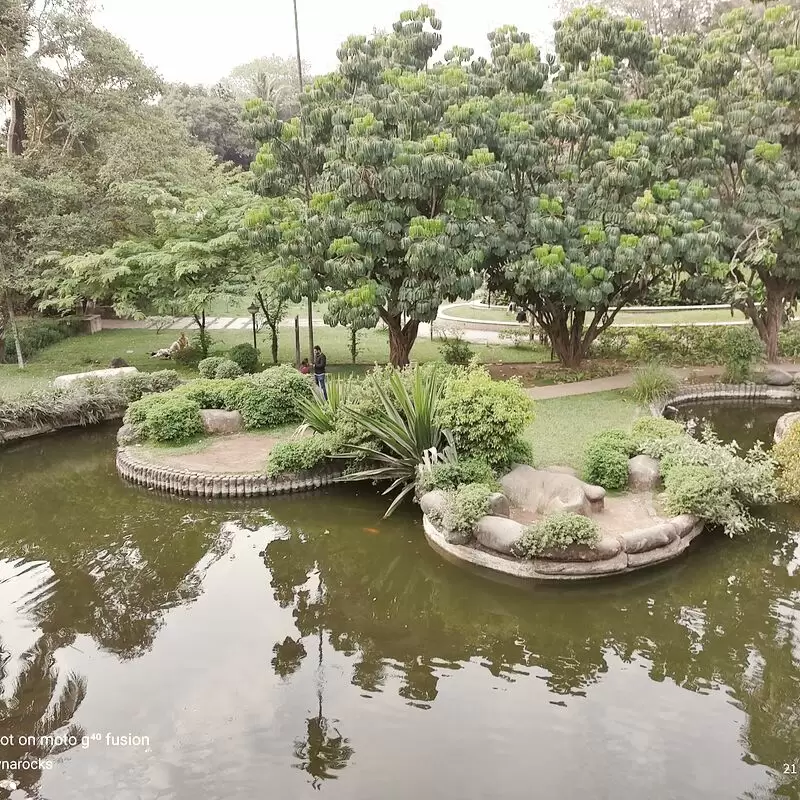 BMC Nirvana Park
2202, Central Ave, Hiranandani Gardens, Panchkutir Ganesh Nagar, Powai, Mumbai
Monday: 10:00 AM – 12:00 PM, 3:00 – 8:00 PM
Tuesday - Saturday: 10:00 AM – 9:00 PM
Sunday: Open 24 hours
7. Coastal & Marine Biodiversity Centre Diva koliwada
Visit the Coastal & Marine Biodiversity Centre in Diva Koliwada, Thane, and gain a comprehensive insight into India's diverse marine world. Showcasing fascinating marine life and plants, the museum offers a captivating educational experience for anyone interested in exploring the sea. Don't miss the interactive virtual reality area - a novel experience that gives you a sense of underwater exploration. The park is adjacent to the vibrant Airoli Mangrove Park, which offers hiking trails and bird-watching opportunities to connect your day out with nature.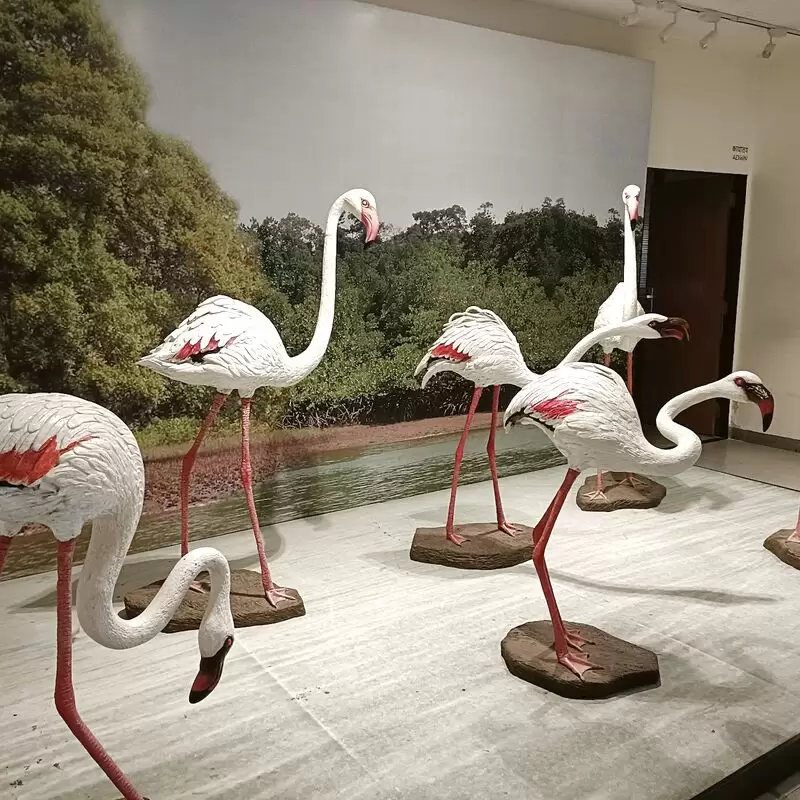 Coastal & Marine Biodiversity Centre Diva koliwada
2, Diva Nagar Rd, Mangrove Forest, Airoli, Navi Mumbai
Monday - Sunday: 9:00 AM – 6:00 PM
8. Snow Kingdom Mumbai)
Visit the "Snow Kingdom (Mumbai)" and live a unique experience where the magic of snow comes alive. An incredible destination for the whole family, where you can have a snowball fight in sub-zero temperatures, build a snowman or just enjoy the snowfall. It is considered one of the largest snow parks in Asia and offers wonderful thrills of ice sliding. Just 10 minutes away is the R City Mall, which offers a perfect mix of fun and amusement. Don't forget your woolens, it's chilly inside!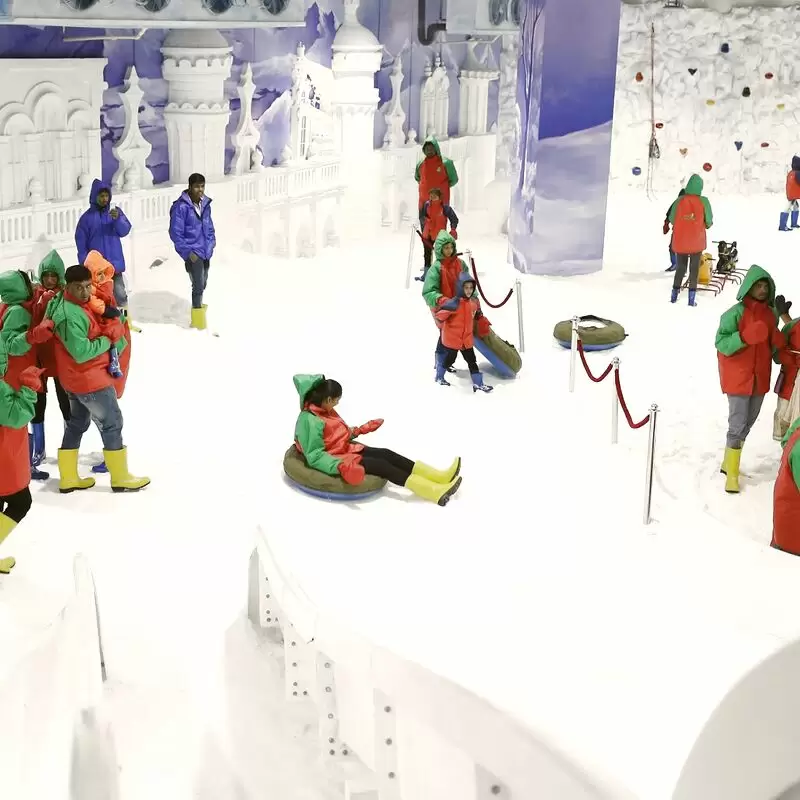 Snow Kingdom Mumbai)
R City Mall, Lal Bahadur Shastri Marg, Amrut Nagar, Ghatkopar West, Mumbai
Monday - Sunday: 11:00 AM – 9:00 PM
9. Mahakali Caves

Explore the mystical aura of the ancient "Mahakali Caves" in Thane. Experience the rich heritage of the 19 rock-cut monuments dating back to the 1st century B.C. These Buddhist caves house ancient scriptures on the walls - a fascinating sight for history buffs.

Insider tip: Don't miss the iconic carving of Buddha's head in Cave 9. Combine this trip with a visit to the nearby "Sanjay Gandhi National Park", home to diverse flora and fauna, promising a day filled with history and nature.

Mahakali Caves
Mahakali Caves Rd, Sunder Nagar, Andheri East, Mumbai

Monday - Sunday: 9:00 AM – 6:00 PM
10. Tikuji ni Wadi
Visit "Tikuji-ni-Wadi" in Thane and experience an extravaganza of fun, water slides and traditional Indian cuisine. Against the backdrop of lush mountains, you can spend the day splashing in huge pools or conquering thrilling water slides. Don't miss the "Lazy River," a delightful ride that lets the water carry you. Nearby attractions include the Yeoor Hills and the Ovalekar Wadi Butterfly Garden - the perfect place for nature lovers. Don't forget to try the famous "Thali" meals that offer an authentic Indian culinary experience.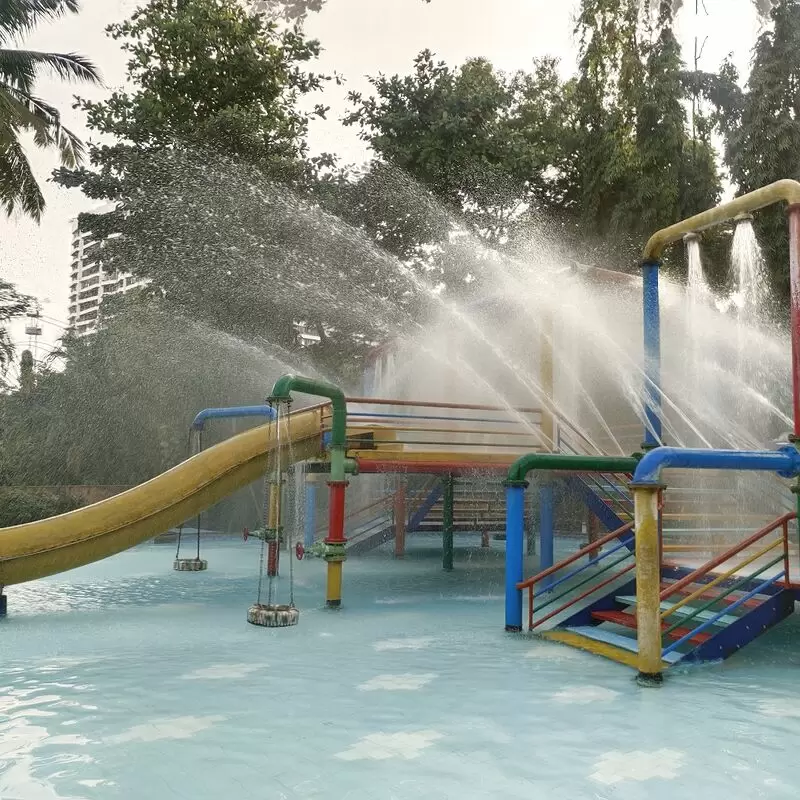 Tikuji ni Wadi
Opp Tata Power House, Manpada, Tikuji Ni Wadi Rd, Chitalsar, Thane West, Thane
Monday - Sunday: 9:00 AM – 6:00 PM
11. Badekar poultry farm Asnoli
Badekar Poultry Farm in Asnoli, Thane, offers a unique experience for all animal-loving tourists. It is a perfect place for children and adults alike, because here you can observe the hustle and bustle of a real poultry farm. One can gain extensive knowledge about poultry farming and animal care. Not far away, you can also explore the beautiful Thane Creek, a bird lover's paradise that is home to countless migratory birds and mangrove ecosystems.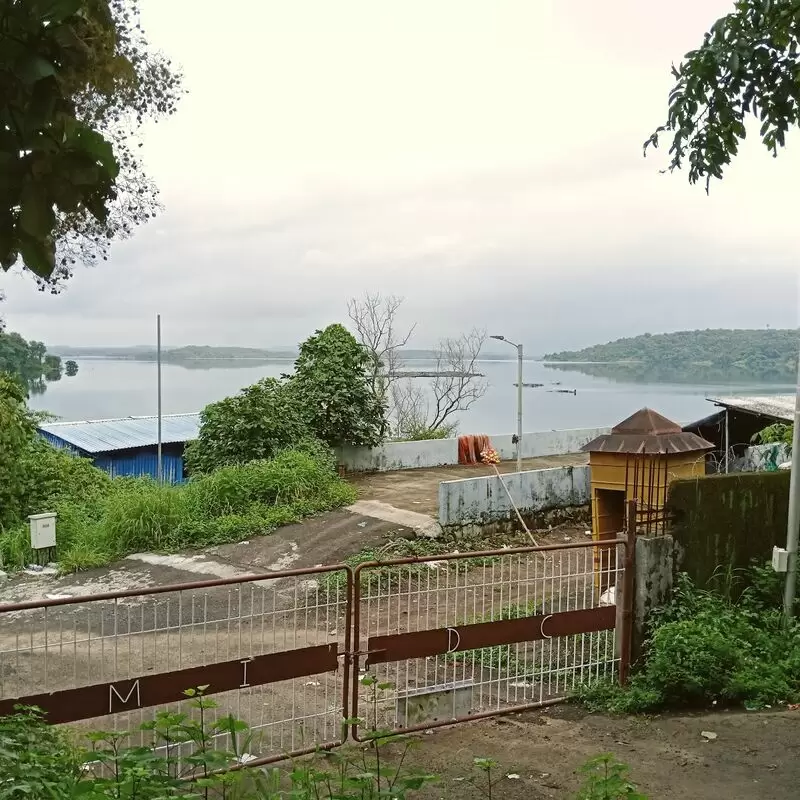 Badekar poultry farm Asnoli
Asnoli, Barvi Dam Rd, Badlapur, Asnoli
12. The Chocolate Bar
The Chocolate Bar" in Thane is a sweet tooth's dream. The place offers a fascinating tour of artisanal chocolate production, where you can watch the fascinating journey from cocoa bean to nibble. Indulge in a delicious selection of chocolates and be impressed by the eclectic menu of divine desserts. You should definitely try the signature chocolate fondue! It's also just a stone's throw from beautiful Lake Masunda, perfect for a walk by the lake after enjoying the chocolate.
The Chocolate Bar
Jambhali Naka,The Chocolate Bar, beside Bhavana Hotel, Talav Pali, Charai, Thane West, Thane
Monday - Sunday: 10:00 AM – 11:00 PM
13. Bird Watching Area Bhandup West
The bird watching area at Bhandup West is a hidden gem in Thane, offering nature lovers a delightful retreat. This lush oasis is a birdwatcher's paradise and is home to a variety of exotic bird species that fill the air with their melodious chirping, providing a captivating spectacle. Located near the Eastern Express Highway, this area is quiet, serene and perfect for a quick escape from city life. Right next door is the enchanting Flamingo Sanctuary, another must-see for avifauna lovers.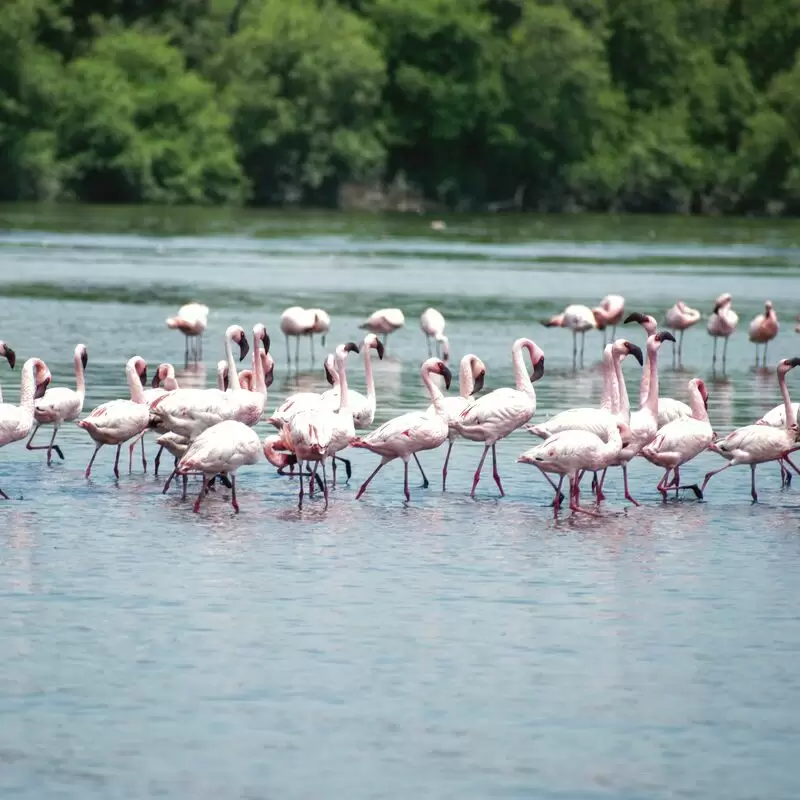 Bird Watching Area Bhandup West
4XR7+QV6, Mulund East, Mumbai
Monday - Sunday: 6:00 AM – 6:00 PM
14. Mandapeshwar Caves
Immerse yourself in the tranquility and ancient charm of the Mandapeshwar Caves in Thane. Dedicated to Lord Shiva, these 10th-century rock-cut cave temples showcase the intricate artistry of past Indian dynasties. Visit them during morning prayers to experience authentic rituals. Tucked away in this suburb, these caves offer a time capsule of a past civilization. And don't miss the famous Mount Mary Church, just 4 km away, which echoes Portuguese influences in India.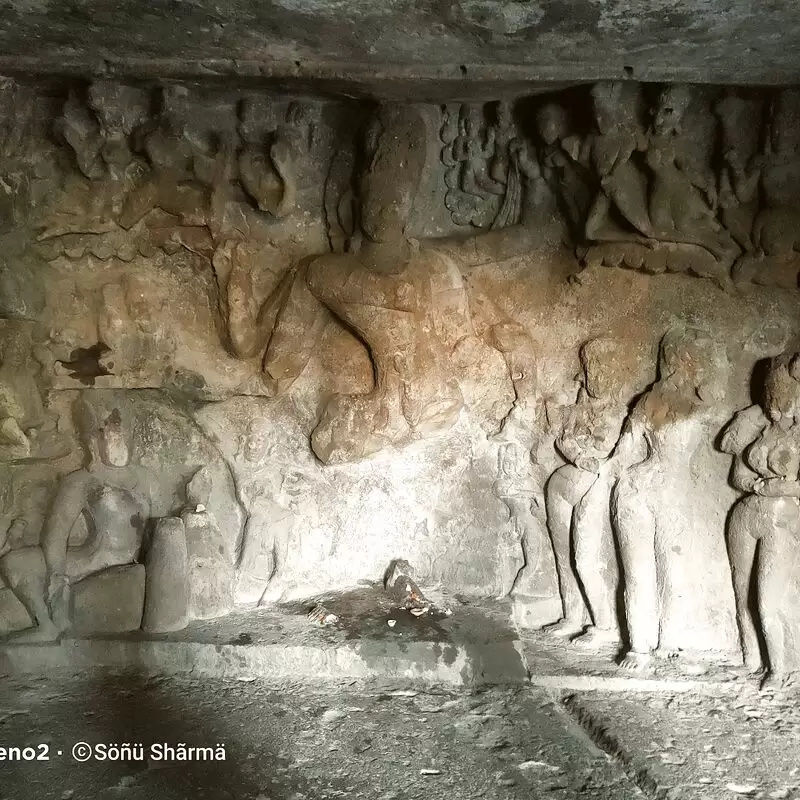 Mandapeshwar Caves
Shivaji Nagar, I C Colony, Marian Colony, Borivali West, Mumbai
15. Chhota Kashmir Boat Club
Breathe in the serenity of Chhota Kashmir Boat Club in Thane, a lovely oasis in the middle of the city. Located in nearby Goregaon, this lush green paradise offers rowing adventures on its tranquil, azure lake. Here, amid bright blossoms and chirping birds, you can forget the hustle and bustle of the city. Have a picnic under the stately trees, a hidden haven frequented by locals. A stunning piece of "Kashmir" right in the heart of Maharashtra. And just a stone's throw away is the bustling Film City, a center of Bollywood glamour.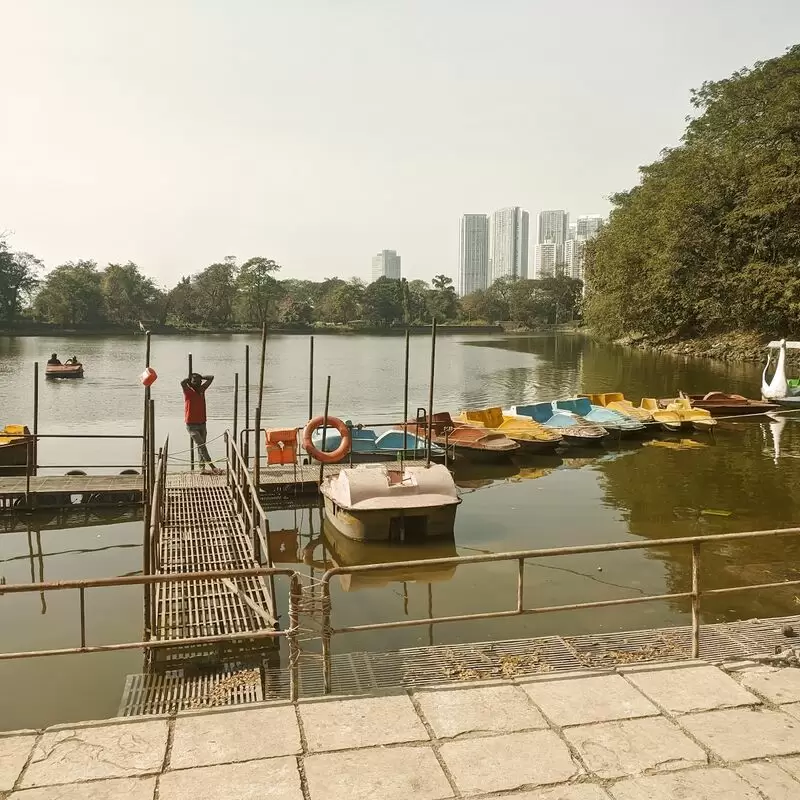 Chhota Kashmir Boat Club
Mali Nagar, Aarey Colony, Goregaon, Mumbai
Monday - Sunday: 9:00 AM – 8:30 PM
16. Suraj Water Park
A visit to Suraj Water Park in Thane is a must for all thrill seekers! This award-winning amusement paradise is a water wonderland that spans 17 hectares and provides endless hours of fun with mesmerizing water slides, an enticing wave pool and an amazing Lazy River. Highlights include Asia's largest fiber cave - Har Har Gange - and a 24-meter-tall Laughing Buddha. Just a short drive away is Tikuji-Ni-Wadi, another delightful amusement and water park that ensures your adventure in Thane is packed with excitement.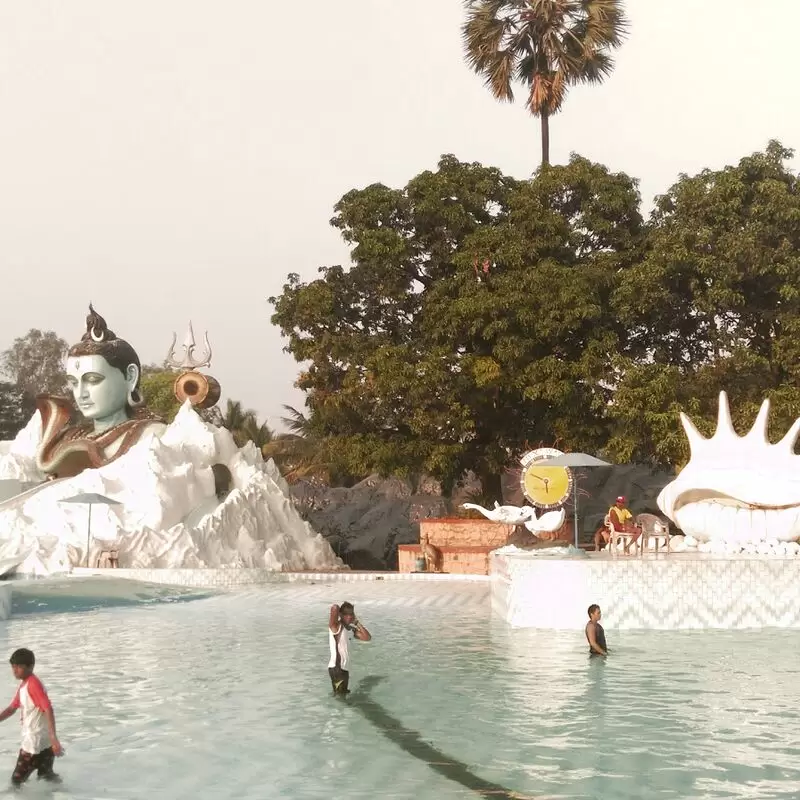 Suraj Water Park
MH SH 42, Dongripada, Thane West, Thane
Monday - Sunday: 10:00 AM – 6:00 PM
17. Ovalekar Wadi Butterfly Garden
Immerse yourself in the magical world of butterflies at Ovalekar Wadi Butterfly Garden - a beautiful paradise in Thane. Awaken your senses with the fluttering of over 500 species. A rare find amidst the concrete desert of the city, showcasing the amazing metamorphosis of nature's colorful insects. Enjoy the delicious breakfast served by the host, Mr. Ovalekar, every Sunday! And since it is located near Ghodbunder Road, you can explore the historical forts nearby as a bonus!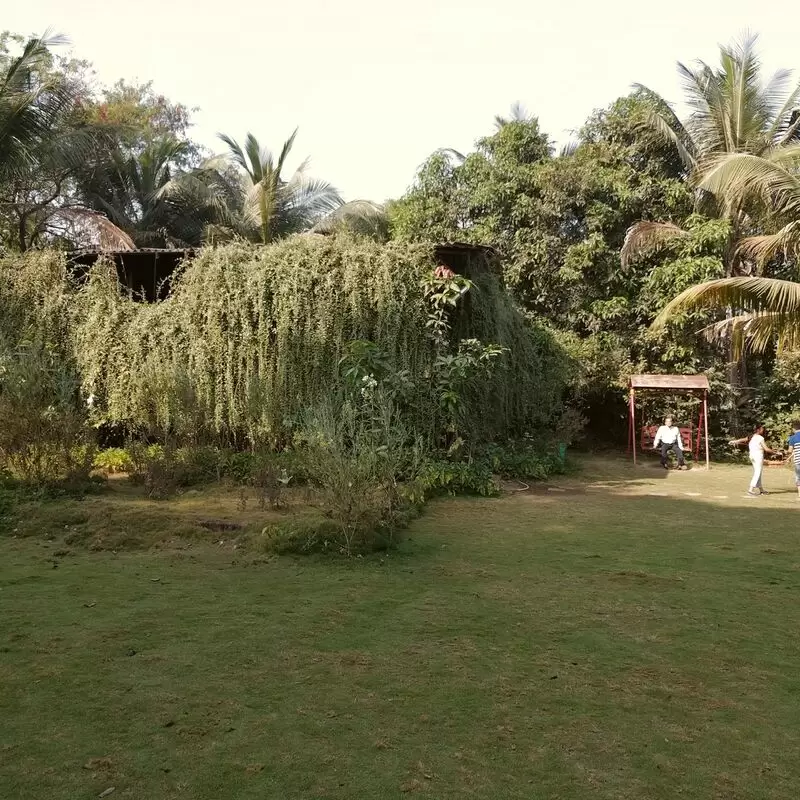 Ovalekar Wadi Butterfly Garden
Ovalekar Wadi,Owala Village,Takkarda Road, 7XC4+25C, Ghodbunder Rd, Gowniwada, Owale, Thane West, Thane
Monday - Saturday: Closed
Sunday: 8:00 AM – 1:00 PM
18. Kolshet Creek
Consider Kolshet Creek in Thane as a rendezvous with nature, away from the hustle and bustle of the city. Experience serenity with a leisurely stroll along the grassy banks or quiet bird watching. The Creek is famous for its flamingos and promises an unobstructed encounter with these vibrant birds. The beauty of the creek is enhanced even more during sunsets, making it a photographer's paradise. Not far from here is the alluring Thane Creek Flamingo Sanctuary, a bird lover's paradise. So a visit to Kolshet Creek is a soothing retreat!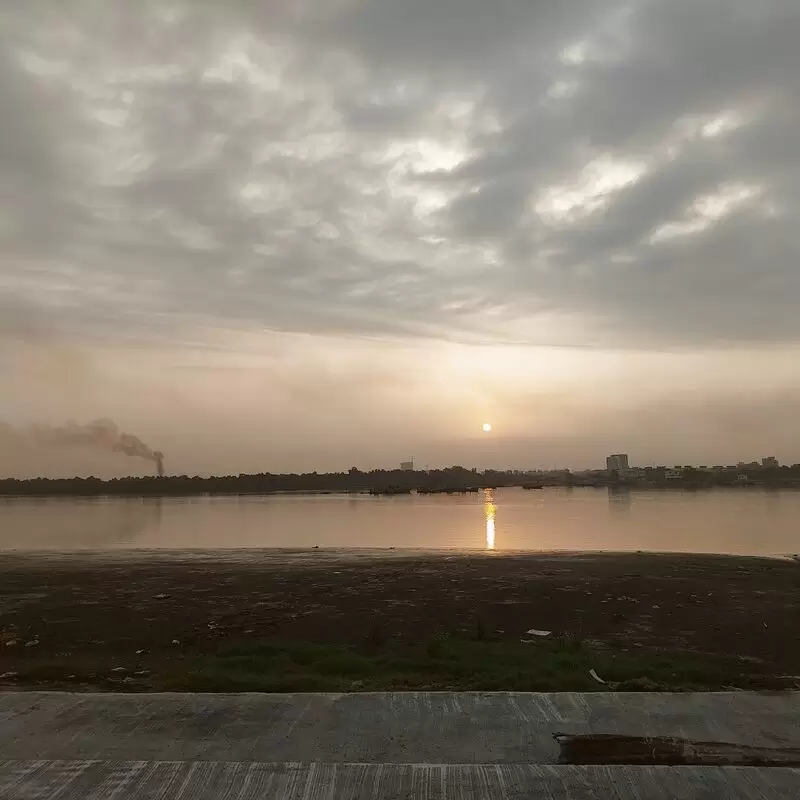 Kolshet Creek
Kolshet Rd, Kolshet, Thane West, Thane
Monday - Sunday: Open 24 hours
19. Ghodbunder Fort
Discover the fascinating echoes of history at Ghodbunder Fort, located in Thane, India. Set against the lush backdrop of the Ulhas River, this former Portuguese citadel is a living testament to bygone majestic eras. Don't miss a glimpse of the unique blend of Portuguese Manueline and Gujarati architectural styles, a relic of historical blending. Nearby is the mesmerizing Ovla hot spring, which offers a retreat to relax and make your trip to Thane an unforgettable blend of adventure, history and relaxation.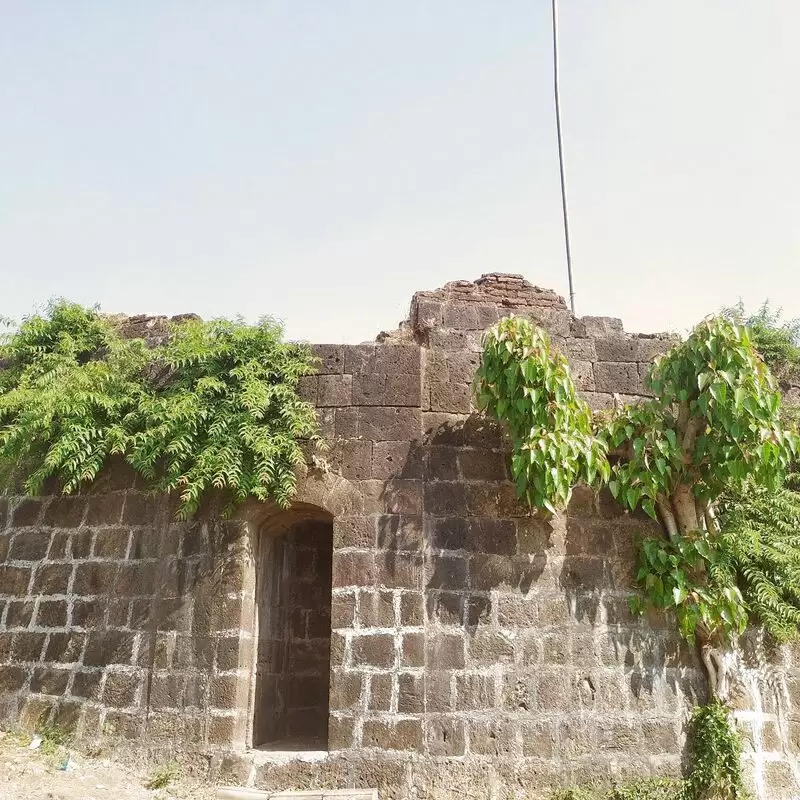 Ghodbunder Fort
Ghodbander Village, Ghodbunder, Mira Bhayandar
Monday - Sunday: Open 24 hours
20. Lodha Dham Simandhar Swami Shwetambar Jain Temple Juchandra

A visit to the Lodha Dham - Simandhar Swami Shwetambar Jain Temple in Thane is like stepping into a world of serenity and spiritual richness. Its geometric grandeur and intricate carvings give it a divine aura and make it a top attraction.

Insider tip: Don't miss the peaceful evening aarti. In the mood for a bit of nature? The nearby Tungareshwar Wildlife Sanctuary is the perfect contrast to your spiritual journey. This visit promises to be enlightening and adventurous in equal measure!

Lodha Dham Simandhar Swami Shwetambar Jain Temple Juchandra
Mumbai - Ahmedabad National Highway, Near Annapurna Hotel, Juchandra,Naigaon (East), Naigaon East, Vasai-Virar, Sasunavghar
21. Kachrali Talav
Kachrali Talav is a spectacular oasis in the heart of Thane city, perfect for a tranquil communion with nature. Gracefully adorned with a stunning water body and lush greenery, it offers breathtaking views for an ideal getaway. With its beautiful jogging track and park, it is popular with health enthusiasts and families alike. The Talav is a well-kept secret and is home to a magnificent temple and boat dock. Just a stone's throw away is the city's nerve center, Talao Pali, known for its cultural events and iconic restaurants!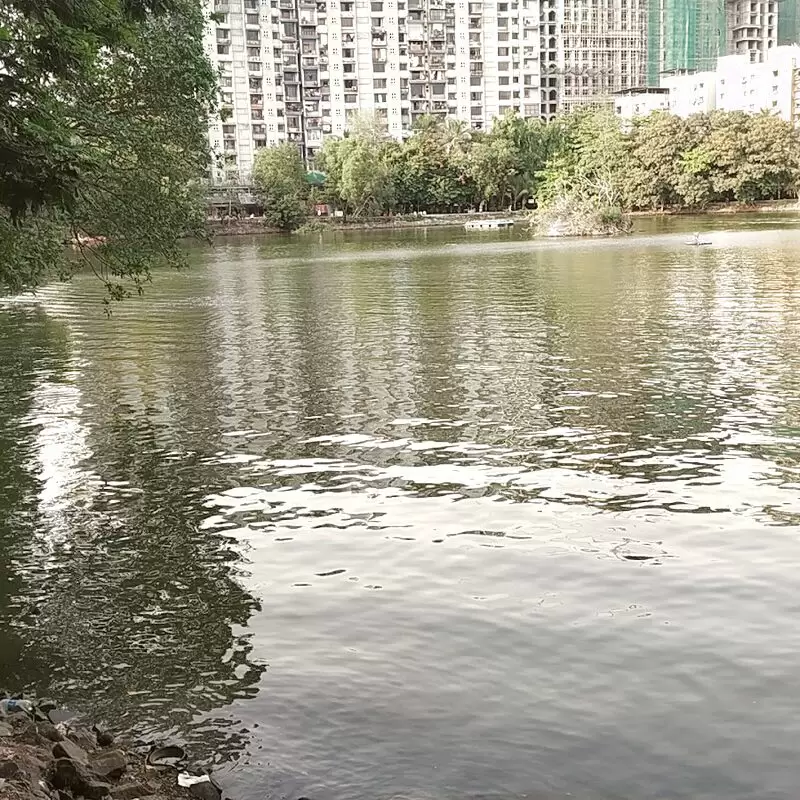 Kachrali Talav
5XW9+F5X, Almeda Rd, Near Mahapalika Bhavan, Panch Pakhdi, Thane West, Thane
22. Thane Creek Flamingo Sanctuary

Experience a unique natural spectacle at Thane Creek Flamingo Sanctuary. It is home to flamingos and many migratory birds and offers bird watching opportunities that are unparalleled in India. Enjoy the sight of these vibrant birds in their natural habitat from the many designated observation sites.

Here's an insider tip: The best time to visit is sunrise or sunset, when the birds are most active. It's only a short drive from the bustling city, yet it feels like another world! Nearby, you can also explore the beautiful, sprawling Ghodbunder Fort.

Thane Creek Flamingo Sanctuary
Coastal marine Biodiversity center, Airoli Creek, Mangrove forest, Diva Nagar Rd, Mulund East, Thane

Monday - Sunday: 9:00 AM – 6:00 PM
23. Talao Pali Lake
Discover the charm of Thane by visiting Talao Pali Lake! Besides the relaxing boat rides, the lake turns into a vibrant center with street stalls and entertainment in the evenings. The jogging track and garden around the lake are popular with locals. And don't miss the opportunity to visit the Kopineshwar Temple nearby, which is over 300 years old. These sights fit together perfectly and offer a piece of tranquility and history in Thane.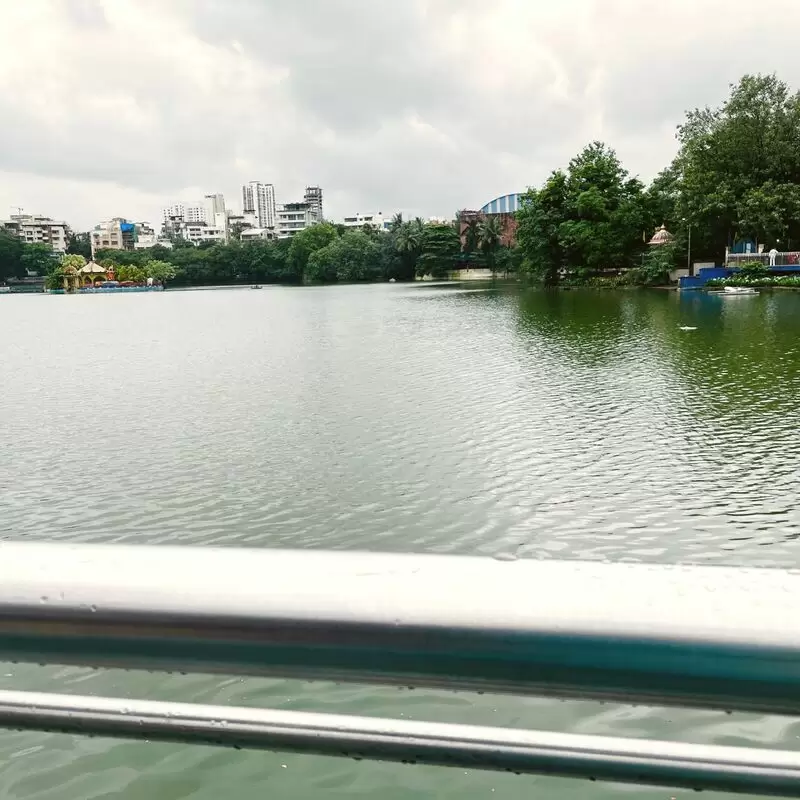 Talao Pali Lake
Talao Pali Lake, Ghantali, Thane West, Thane
24. Chirma Devi Waterfall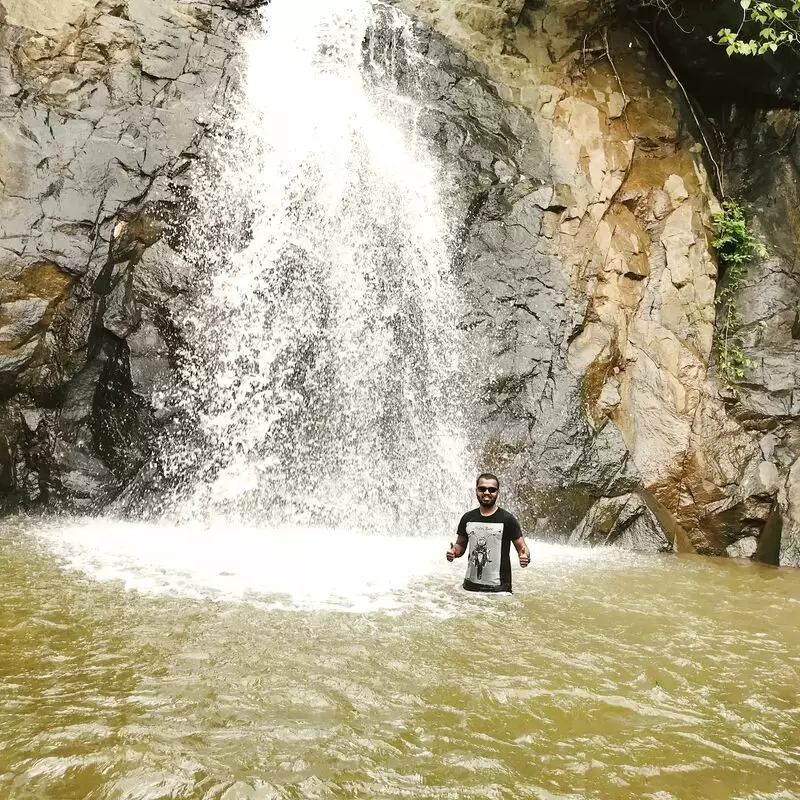 Chirma Devi Waterfall
7X43+43G, Thane, Mumbai
25. Shree Kopineshwar Temple
Discover the spiritual side of Thane at Shree Kopineshwar Temple, the oldest temple in Thane dedicated to Lord Shiva. When visiting this sacred place, you will experience a blend of ancient spirituality and architectural splendor. During Shivratri, locals flock here to participate in enchanting rituals. Tucked away in the hustle and bustle of the city, it is often a peaceful retreat. Just a stone's throw away, you can take a peaceful stroll along Masunda Lake, popularly known as Talao Pali, another gem in Thane worth seeing.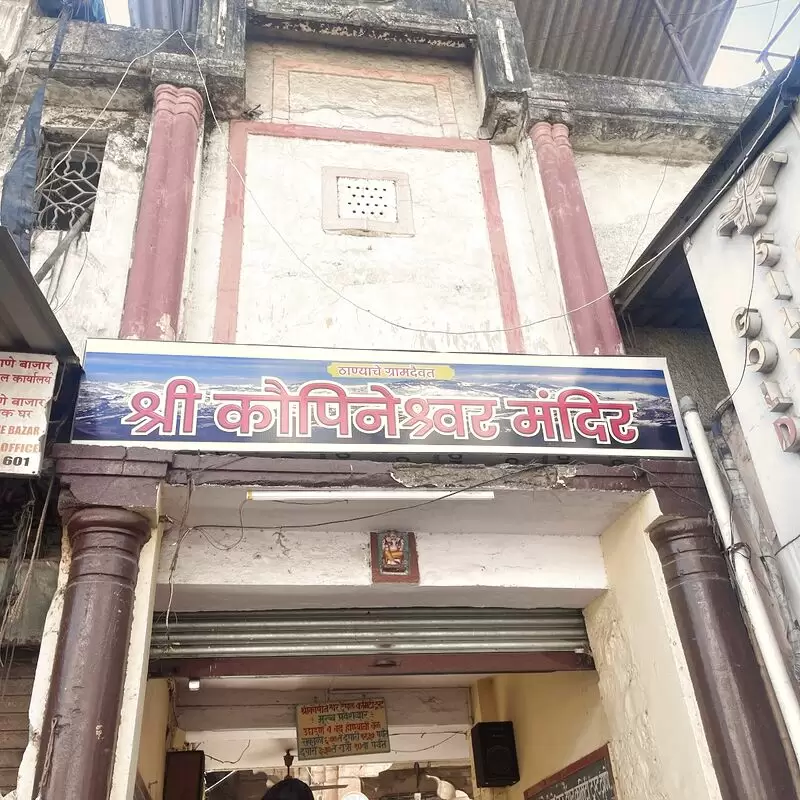 Shree Kopineshwar Temple
Jambli Naka, Thane West, Thane
26. TMC Biodiversity Park
Discover the exotic charm of TMC Biodiversity Park in Thane, an oasis that houses a rich variety of flora and fauna in 5,000 square meters. Witness more than 100 species of colorful butterflies fluttering freely amidst 75 species of medicinal plants. An absolute paradise for eco-lovers! Be enchanted by the butterfly observatory or the medicinal plant garden. The alluring Yeoor Hills are just around the corner for an exciting hike that will make your visit to Thane an unforgettable experience!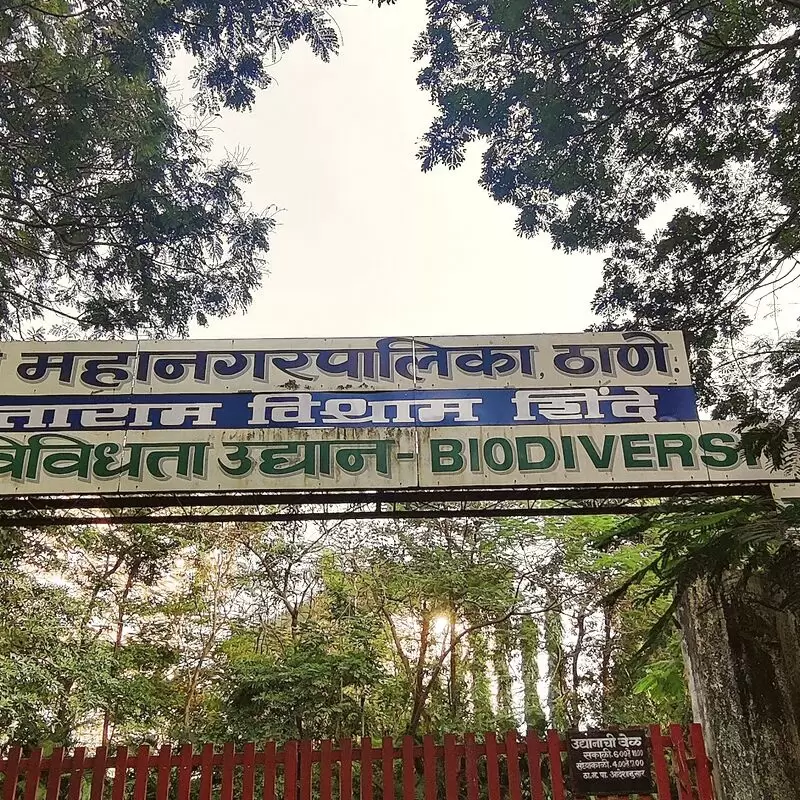 TMC Biodiversity Park
7X87+HMH, Sai Nagar, Anand Nagar, Thane West, Thane
Monday - Sunday: 6:00 – 10:00 AM, 4:00 – 7:00 PM
Best Time to Visit Thane
The best time to visit Thane is during the winter months from October to March. During this time the weather is cool and pleasant, ideal for sightseeing and outdoor activities. Avoid the monsoon season from June to September, when it rains heavily.
Annual Weather in Thane
Thane 3-Day Forecast
Thu, 21 September
Night
78 °F
26 °C
78%
Morning
77 °F
25 °C
68%
Afternoon
87 °F
30 °C
98%
Evening
81 °F
27 °C
96%
Fri, 22 September
Night
77 °F
25 °C
93%
Morning
77 °F
25 °C
91%
Afternoon
79 °F
26 °C
0%
Evening
78 °F
26 °C
0%
Sat, 23 September
Night
78 °F
25 °C
87%
Morning
77 °F
25 °C
83%
Afternoon
83 °F
28 °C
77%
Evening
78 °F
25 °C
79%
Questions & Answers

What is the famous local food in Thane?

Thane, a vibrant city in the Indian state of Maharashtra, has a rich culinary heritage. The most famous local dish is Vada Pav, a delicious street food consisting of a spicy potato-filled deep-fried dumpling (vada) served in a bun (pav). In addition, Thane's culinary scene cannot be without Puran Poli, a sweetened roti filled with a mixture of lentils and jaggery. The city's cuisine also includes a range of spicy seafood dishes, known for their flavor and aroma, from the rich diversity of the Konkan coast.

Is Thane safe for tourists?

Yes, Thane is generally considered safe for tourists. As in any other city, it is important for visitors to be aware of their surroundings and take the usual precautions, especially at night. Thane has a reputation for being relatively free of crime, and the locals are known for their hospitality and helpfulness. Thane offers a mix of cultural, historical and natural attractions and is a pleasant and safe destination. However, beware of rush hour traffic and crowded public transportation.

What are the main transport options in Thane?

In Thane, India, public transportation is abundant and efficient. Major modes of transportation include Thane Railway Station, which is a major junction on the Central Railway Line of the Mumbai Suburban Railway. Buses operated by Thane Municipal Transport (TMT) and Navi Mumbai Municipal Transport (NMMT) run frequently and widely, covering Thane and neighboring areas. Autorickshaws, Ola and Uber cabs are popular for local trips, and bike rental via app is also gaining momentum.

Is English widely spoken in Thane?

Although the main language in Thane is Marathi, a large part of the population can converse in English. Since Thane is an important commercial and IT center near Mumbai, there are many professionals in the population who are familiar with the English language. In addition, all signs and important announcements are often written in English, Hindi and Marathi, making it easy for travelers to find their way around the city.

How is Thane different from Mumbai?

Thane, often referred to as the "City of Lakes," is a major city near Mumbai. It offers a blend of modern life and nature with numerous tranquil lakes, historic forts and nature reserves. In contrast to Mumbai's bustling cityscape, Thane offers a comparatively relaxed and spacious environment. Despite rapid urbanization, Thane has preserved its cultural heritage, making it a peaceful yet vibrant destination that contrasts with Mumbai's fast-paced lifestyle.

Are there any local customs I should be aware of?

In Thane, as in any traditional part of India, it is respectful to greet each other with a namaste - the placing of the palms together without physical contact. Modesty in dress is generally appreciated. It is considered polite to eat with your hands, but to use only your right hand when eating. Always remove your shoes in religious places. Do not touch anyone on the head or point your feet at others, as this is considered disrespectful. Haggling is common in local markets. Alcohol is not part of the traditional culture, so drink it wisely.

How can I respect the local culture in Thane?

When visiting Thane, show respect for the local culture by dressing modestly, especially when visiting places of worship. Understand that head nods and gestures play an important role in communication and can mean "yes," "no," or "maybe." Do not insult or criticize their religious beliefs, traditions, or political system. Always ask permission before taking photos of locals. Remember that Thane is a lively city with different customs and traditions, so be patient and respectful of the locals' way of life.

What local festivals occur in Thane?

Thane, a vibrant city in Maharashtra, celebrates a variety of local festivals with great zeal. Navratri, a nine-night festival to worship Goddess Durga, is marked by music, dance and color. Ganesh Chaturthi, the festival honoring the birth of Lord Ganesh, fills the city with processions and the installation of elaborate idols. For Makar Sankranti, the harvest festival, locals fly colorful kites. Holi, the festival of colors, is another widely celebrated event marked by playful water fights, music and sweets.

Can I drink tap water in Thane?

In general, tourists in India, including Thane, are not recommended to drink tap water, as water treatment processes may differ from those in Western countries. Tourists may also not be accustomed to certain foreign bacteria in the water. To be safe, it is often best to drink bottled water, avoid iced beverages, and make sure that food consumed is fully cooked and served hot. If you can't buy bottled water, consider water purification methods such as boiling or using water purification tablets.

How much should I tip in restaurants at Thane?

Tipping in restaurants in Thane, India, is not obligatory, but is appreciated as a sign of satisfaction with the service provided. It is customary to tip 10-15% of the total bill amount. For example, if the bill is 1000 INR, an appropriate tip would be between 100 and 150 INR. However, always make sure that your bill does not include a service charge, as this charge is the restaurant's way of tipping.

Where can I find medical help in Thane?

Thane, India, is equipped with a variety of medical facilities to meet your healthcare needs. There are many well-known hospitals such as Jupiter Hospital, Bethany Hospital and Horizon Hospital. These are multi-specialty hospitals with highly qualified medical professionals. The city also offers several specialized clinics and pharmacies scattered throughout the neighborhoods. It is always ideal to carry a list of emergency numbers for immediate assistance.

Is there any dress code in Thane?

There is no specific dress code in Thane, India. However, it is advisable to dress modestly and respect local cultural norms. Women are generally advised to avoid overly revealing clothing. Men wear slacks or jeans and shirts or T-shirts in most non-formal situations. For religious visits, it would be respectful to cover shoulders and legs. Seasonal differences should also be considered, with lighter cotton clothing for the hotter months and warmer clothing for the cooler winter season.

Are credit cards widely accepted in Thane?

Yes, credit cards are widely accepted in Thane, including in shopping malls, hotels and most eating establishments. However, when visiting local markets, smaller stores or street vendors, cash is sometimes preferred. It is therefore advisable to always carry a mixture of cash and credit cards. Travelers from abroad should check with their bank about possible fees for foreign transactions.

How to avoid scams in Thane?

Avoid Thane scams by being aware of your surroundings and skeptical of offers that sound too good to be true. Always check the credibility of travel agents and do not provide personal information or payment when receiving unsolicited phone calls or emails. Beware of overly friendly strangers and never exchange money at unofficial exchange bureaus. Educate yourself about common travel scams and familiarize yourself with the local culture and customs to reduce your vulnerability.

What's the cost of living in Thane?

The cost of living in Thane, India, is relatively moderate compared to other major cities in India. The monthly cost of basic utilities and internet services ranges from ₹ 6,000 to ₹ 8,000. The average rent for a one-bedroom apartment in the city center ranges from ₹15,000 to ₹22,000, while outside the city center it can range from ₹10,000 to ₹15,000. Dining out and transportation are also quite inexpensive. Please note that these prices may vary depending on individual lifestyles.

Are public toilets easily accessible in Thane?

There are public toilets in Thane, but their number and condition vary from city to city. They can be found in shopping malls, gas stations, and train stations. However, cleanliness can be a problem in some facilities. It is always better to use toilets in restaurants, shopping malls or hotels whenever possible. Also, there are initiatives like "Swachh Bharat" to improve sanitation, but it is advisable to carefully plan the necessary things for the day.

What are the emergency contacts in Thane?

Travelers in Thane, India should have several emergency contacts available. For medical emergencies, one can dial 108 for quick medical assistance. To reach the police for safety issues, dial 100. For fire-related emergencies, dial 101. For women's safety issues, there is a special helpline number 1091. It is advisable to save these numbers for a safe and worry-free stay in Thane, India.

Is there any wildlife to see in and around Thane?

In Thane, India, there are several regions of rich wildlife for visitors to explore. The Tungareshwar Wildlife Sanctuary is home to magnificent wildlife with species such as hyenas and leopards. Nearby Sanjay Gandhi National Park is known for its dense forests, bird species and spectacular wildlife including deer, monkeys and the rare lion-tailed macaque. For birdwatchers, Thane Creek Flamingo Sanctuary is a must-see with its colorful flamingos during migration season. Thane offers an enriching wildlife experience for any nature lover.

What's unique about Thane's culture and history?

Thane, often referred to as the "City of Lakes," is a vibrant blend of old charm and modernity that highlights the distinctive Maharashtrian culture. Known for its historical significance due to the events of the First War of Independence in 1857, the city offers a cultural richness that is reflected in local festivals such as Ganesh Chaturthi and Durga Puja. Thane also prides itself on local cuisine, traditional Marathi theater, and folklore passed down through generations. The blend of tradition and urbanization makes Thane a cultural mosaic.

How's the nightlife in Thane?

Nightlife in Thane is vibrant and diverse, offering numerous leisure options for all preferences. Night owls can dance the night away in upscale clubs, enjoy live music in trendy bars or indulge in gourmet dishes at the city's specialty restaurants. The city's numerous nightspots offer everything from traditional Indian cuisine to international delicacies. Thane also offers a growing number of microbreweries and rooftop lounges for a unique nighttime experience. Overall, Thane is a nighttime paradise for locals and tourists alike.

Can I rent a vehicle in Thane?

Yes, there are various options for vehicle rentals in Thane, India. There are both self-drive and chauffeur options for cars of different categories such as compact cars, sedans, SUVs and luxury vehicles. Renting a two-wheeler is also available. These services can be booked either online or directly on site. Remember to carry relevant documents such as a driver's license and identification. Rental companies usually offer options for short or long term rentals, depending on your needs.

Are there any dangerous animals in Thane?

While the urban areas of Thane are generally safe, residents and visitors may encounter some potentially dangerous animals in the more rural and forested regions. Leopards have been known to prowl in and around Sanjay Gandhi National Park, which is located nearby. Snakes such as cobras and Russell's vipers are also native to the region. Encounters with these animals are not common, however, and measures are in place to protect residents and tourists.

What is the local language in Thane?

The local language in Thane, India, is Marathi. It is the official language of the state of Maharashtra, of which Thane is a part. This Indo-Aryan language is widely spoken and understood in the city. However, due to Thane's diverse population, other languages such as Hindi and English are also commonly spoken and understood. English is commonly used in business and education.

What are some local arts and crafts of Thane?

The Indian city of Thane is known for its unique arts and crafts that reflect the city's rich cultural heritage, such as exquisite Warli art, a tribal painting style that originated in Maharashtra. This tribal art form uses simple shapes to create beautiful murals. In addition, the famous pottery art of Thane is characterized by its simplicity, variety and vibrant colors. The local craft tradition in Thane also includes the making of intricate jewelry from beads, shells and metals, reflecting the decorative tastes of the locals.

Can I go camping in the areas around Thane?

Yes, there are numerous campgrounds around Thane, India. Many are located near rivers or in quiet, hilly landscapes that are perfect for a peaceful retreat. Some places include Bhandardara, Lonavala, Karnala and Vasind where you can enjoy trekking, campfires and bird watching. These camps offer a great opportunity to get in touch with nature while providing basic facilities for a comfortable stay. The mild climate in Thane is suitable for camping all year round.

Is Wi-Fi widely available in Thane?

In Thane, India, Wi-Fi is becoming more readily available, but is not yet widespread. Many hotels, cafes and restaurants offer free Wi-Fi services for customers. There are also more and more public Wi-Fi spots, for example in large shopping malls and some parks. However, the connection is often unreliable. Therefore, travelers are generally advised to consider buying a local SIM card with a data plan to get more reliable Internet access.

Does Thane have any cinematographic interest?

Yes, Thane, India, with its unique blend of traditional and modern architecture and rich cultural history, is of interest to filmmakers. The city is often chosen as a filming location due to its well-preserved historical sites, vibrant local culture and natural beauty - an ideal backdrop for films and documentaries. Thane is undoubtedly a testament to India's rich film traditions, blending traditional storytelling with modern film techniques.

What's a common traditional breakfast in Thane?

A common traditional breakfast in Thane, India, often includes a platter of delicious Maharashtrian delicacies. Known to be hearty and nutritious, these meals usually consist of poha (rice cooked with turmeric, cumin and mustard seeds and garnished with coriander and lemon), sabudana khichadi (tapioca pearl dish) and a sweet or savory touch of sheera or upma. This is often accompanied by a cup of steaming hot masala chai or coffee, making a complete Thane-style breakfast.

Can I find English books and newspapers in Thane?

Yes, English books and newspapers can definitely be found in Thane. The city hosts several bookstores that offer a plethora of English-language books in various genres. There are also stalls in Thane selling major Indian newspapers in English, e.g. The Times of India, The Indian Express, Hindustan Times etc. In addition, international magazines and novels are sold in several large shopping malls and street stalls in the city, which is beneficial for English-speaking readers.

Feedback

I hope you found this article informative and helpful. I'm eager to improve the content and make it even more valuable for you. If you have any feedback or suggestions, I would love to hear from you.

Do you have any tips or hidden gems that you think should be added to the list? Are there any areas that you feel could use more explanation or clarification?

Your input is greatly appreciated and will help us to continue providing high-quality content that meets your needs and interests. Please feel free to share your thoughts.