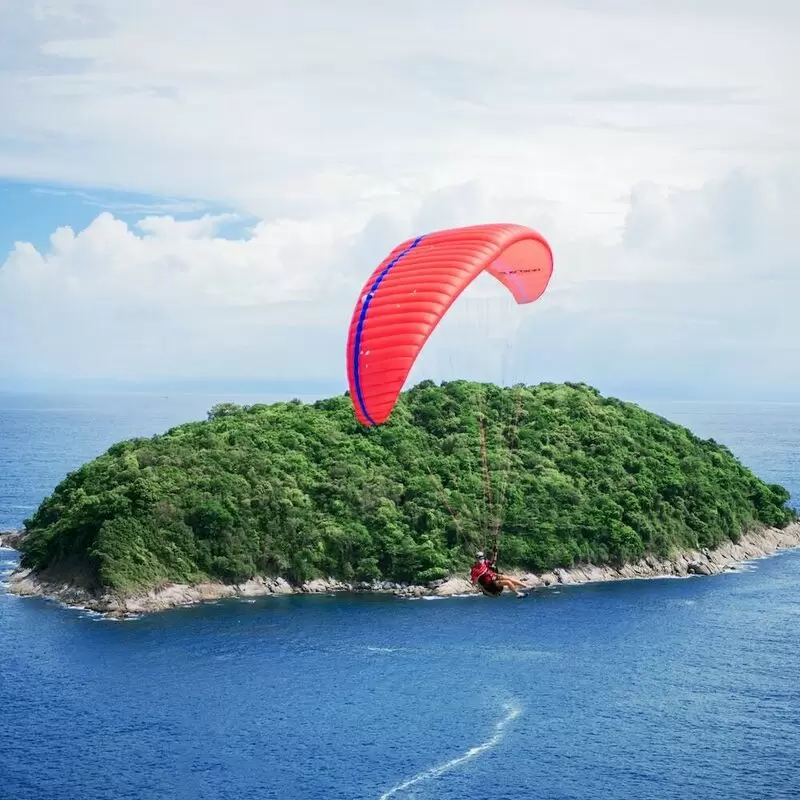 1. The Big Buddha Phuket
One of the must-see attractions in Phuket is the Big Buddha, a 45-meter high statue. This mesmerizingly beautiful landmark offers a breathtaking panoramic view of the island from its hilltop vantage point. You can also admire the intricate details of the statue, which is decorated with 135 tons of white jade marble and sparkling Burmese glass. Walking around the tranquil grounds of the temple, you will also have the opportunity to discover other wondrous religious treasures. Remember to dress modestly and quietly, as this is a place of worship. If you have more time, visit Wat Chalong, a spectacular Buddhist temple nearby.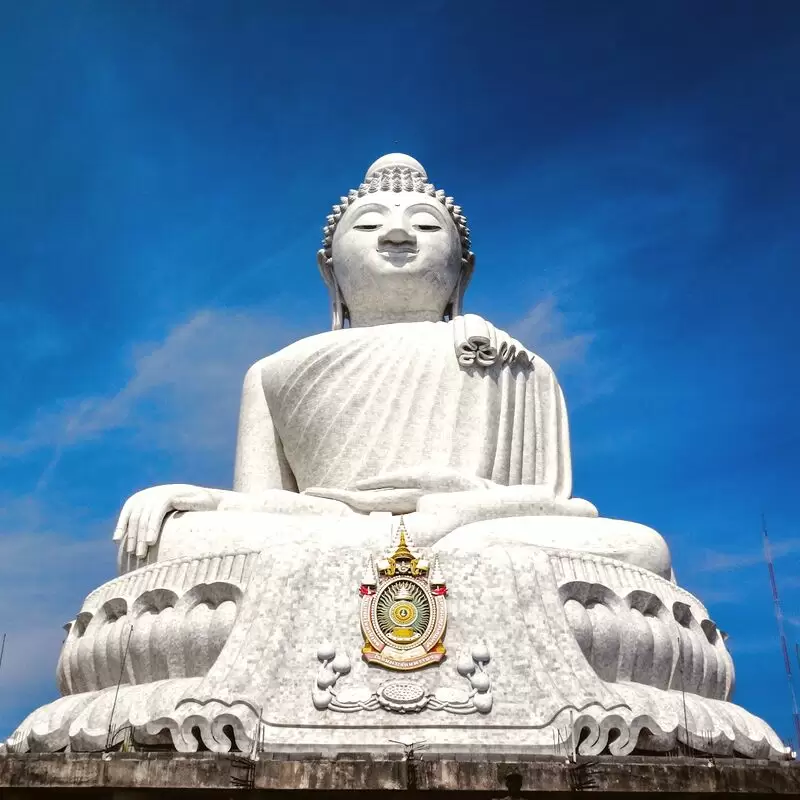 The Big Buddha Phuket
Karon, Mueang Phuket District
Monday - Sunday: 6:00 AM – 6:30 PM
2. Wat Chaithararam Wat Chalong)
If you are heading to Phuket, Thailand, be sure to visit Wat Chaithararam, also known as Wat Chalong. This beautiful and historic Buddhist temple is a popular destination for tourists and locals alike. You can pay your respects at the shrines and admire the intricate architecture of the temple buildings, all decorated with bright colors and golden accents. Don't miss the chance to see some of the most stunning statues and paintings paying tribute to Buddha himself and other Thai deities. There are also various restaurants, souvenir stores and much more to discover in the area. Be sure to bring your camera because the temple complex is very picturesque.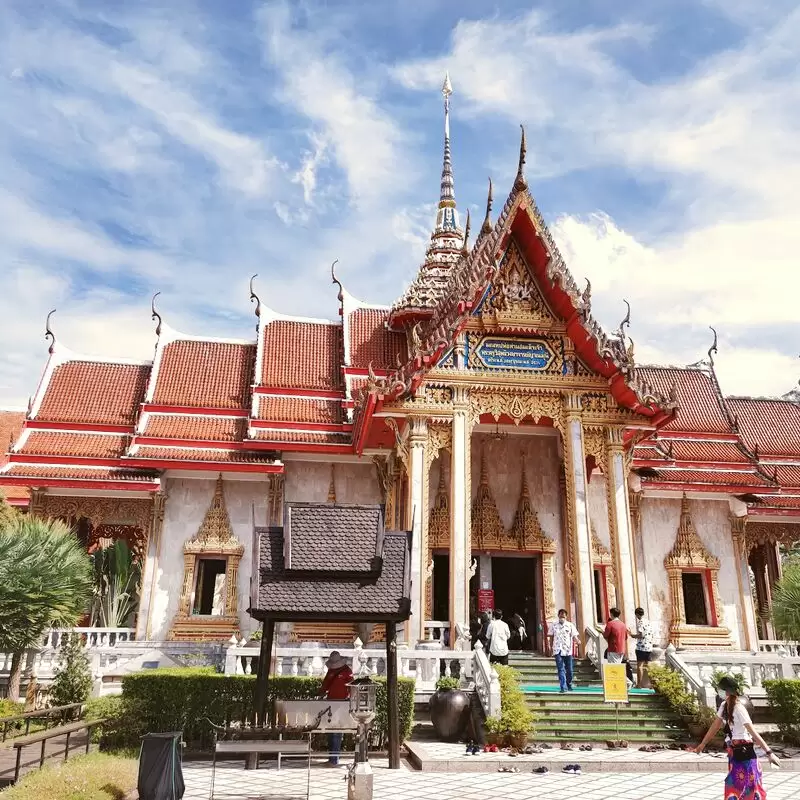 Wat Chaithararam Wat Chalong)
70 หมู่ที่ 6 Thanon Chao Fah Tawan Tok, Tambon Chalong, Mueang Phuket District
Monday - Sunday: 8:00 AM – 5:00 PM
3. Sirinat National Park

Sirinat National Park is a must for all nature lovers and beach vacationers on Phuket! This 90 square kilometer park offers white sandy beaches, crystal clear waters and lush tropical forests. The highlight of the park is undoubtedly Mai Khao Beach, the longest beach in Phuket. Take a walk or a bike ride along the beach, find a shady spot under a tree and read a book or just relax on the soft sandy beach. The park also offers fantastic scuba diving and snorkeling opportunities, where you can explore the rich marine life of the Andaman Sea.

Insider tip: Don't miss the opportunity to visit the stunning Nai Yang Beach, which is just a short drive from Sirinat National Park.

Sirinat National Park
89 Tambon Sa Khu, Thalang District

Monday - Sunday: 6:00 AM – 7:00 PM
4. Princess Cave Railay Krabi
Princess Cave is a unique and fascinating destination not to be missed during your visit to Phuket. This hidden gem on Railay Beach in Krabi houses a multitude of phallus-shaped rocks - an unusual sight that is considered sacred by the locals and is said to bring fertility and good luck. As you make your way through the cave, you'll discover an array of colorful and intricate carvings adorning the walls. Don't forget to bring a small gift to make a wish or leave a good luck charm. While you're in the area, be sure to visit beautiful Railay Beach, popular with climbers for its stunning limestone cliffs and crystal clear waters for swimming and snorkeling. All in all, Princess Cave is a real hidden gem in Phuket that offers a unique cultural experience and should definitely be on your visit list!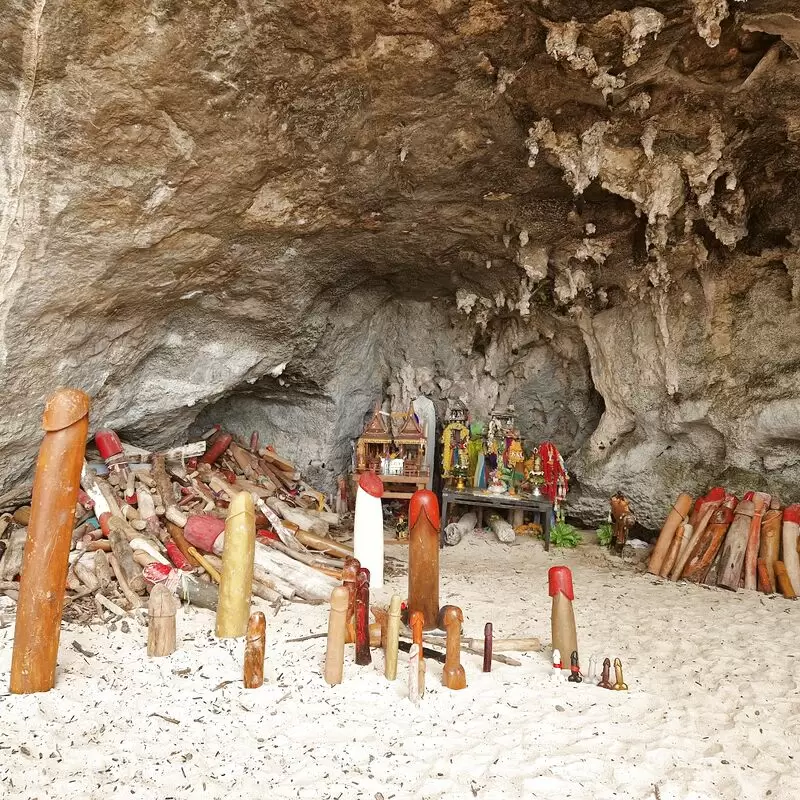 Princess Cave Railay Krabi
2R3R+R4R, Ao Nang, Mueang Krabi District
Monday - Sunday: Open 24 hours
5. Karon View Point
Are you ready to experience breathtaking views of Phuket? Then Karon View Point is a must for you. It is located on a cliff and offers a breathtaking panoramic view of the Andaman Sea, Karon Beach, Kata Beach and the surrounding hills. It is especially beautiful at sunrise or sunset. A photo with the iconic "We Love Phuket" sign is a must, and don't forget to try the delicious coconut ice cream sold by local vendors nearby. Not far from Karon View Point you can also visit the Big Buddha, an impressive 45-meter statue symbolizing peace and happiness.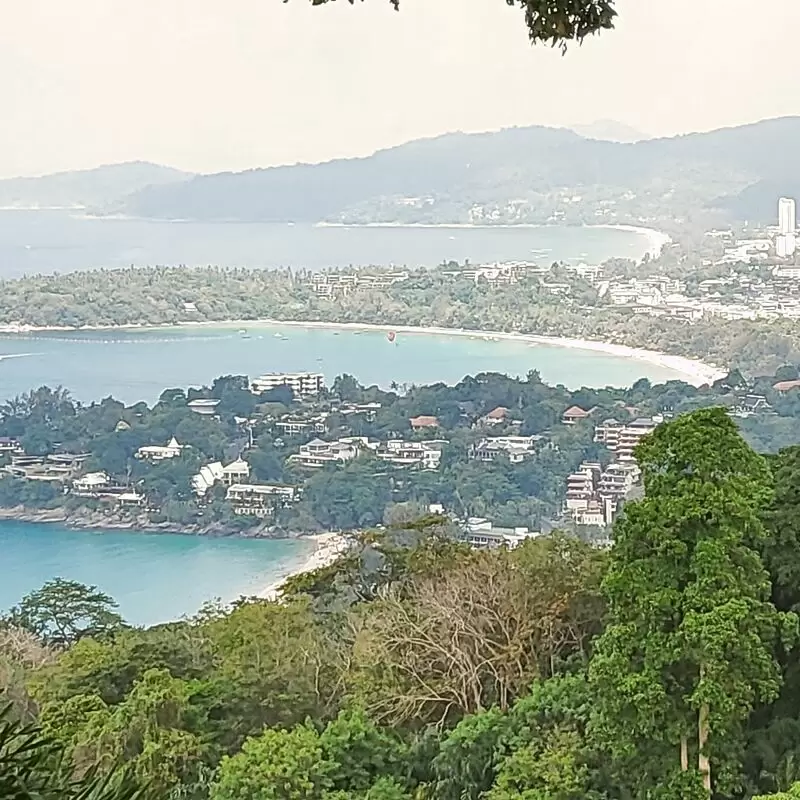 Karon View Point
4233 Tambon Karon, Mueang Phuket District
Monday - Sunday: Open 24 hours
6. Karon Beach
Karon Beach is undoubtedly one of the most beautiful beaches on the island of Phuket, Thailand. With its clear turquoise waters, soft white sand and breathtaking sunset views, it is a must for any beach lover. However, what sets Karon Beach apart from the other beaches on the island is its peaceful atmosphere and lack of crowds. Here you can relax, sunbathe and swim in the calm waters without being disturbed. And if you feel like doing some entertaining activities, just behind Karon Beach you will find some small stores, restaurants and street vendors. It's also just a short walk from the vibrant nightlife of Patong Beach, making it the perfect base from which to explore the island's other attractions. So if you're planning a trip to Phuket, be sure to include Karon Beach in your itinerary!
Karon Beach
Karon Beach, Karon, Phuket 83100
7. Khao Rang
If you are looking for a breathtaking panoramic view of Phuket, then a visit to Khao Rang is an absolute must! Khao Rang is located just a few kilometers from Phuket town and offers a breathtaking view of the whole town, including the famous Big Buddha on the hill. You can visit the viewpoint at any time of the day, but if you plan your visit during sunset, you will witness how the sky changes its colors and creates a magical atmosphere. Don't forget to bring your camera and visit the nearby Tungka Cafe, which offers delicious Thai and international cuisine.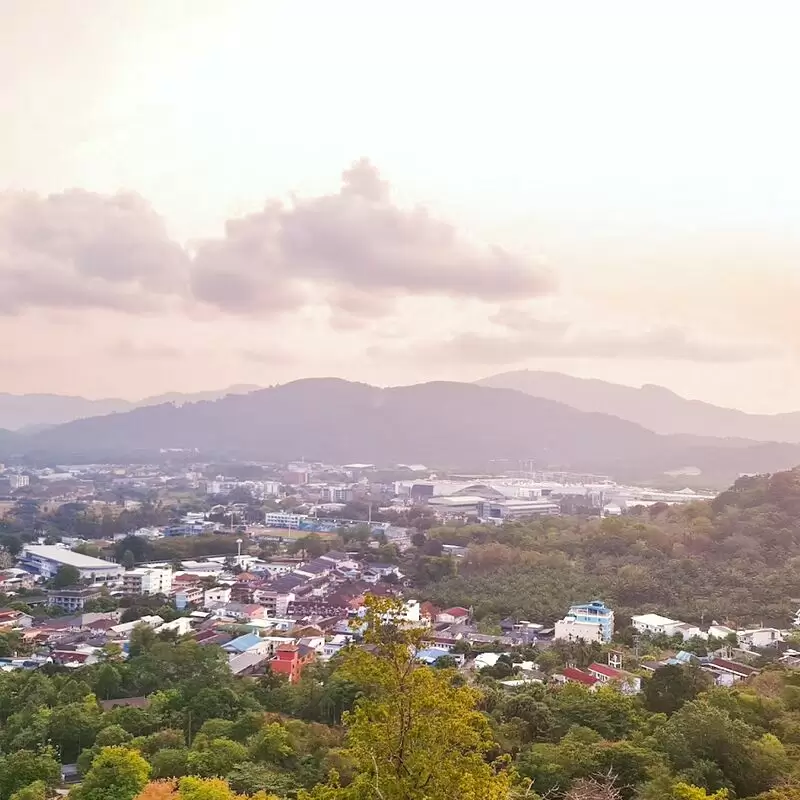 Khao Rang
145/5 Thanon Patiphat, Tambon Wichit, Mueang Phuket District
Monday - Sunday: Open 24 hours
8. Siam Niramit Phuket
Looking for an unforgettable cultural experience in Phuket? Look no further than Siam Niramit! This stunning showcase of Thai culture and heritage features an impressive stage production with over 100 performers and real elephants! Three acts take you on a journey through the history and mythology of Thailand, with elaborate costumes, dazzling special effects and rousing music and dance. Don't miss the pre-show activities, which include a traditional Thai village and the chance to take photos with the elephants! Siam Niramit is located just 15 minutes from Phuket City and is easily accessible from most hotels and resorts. Plan ahead and book your tickets for this must-see attraction.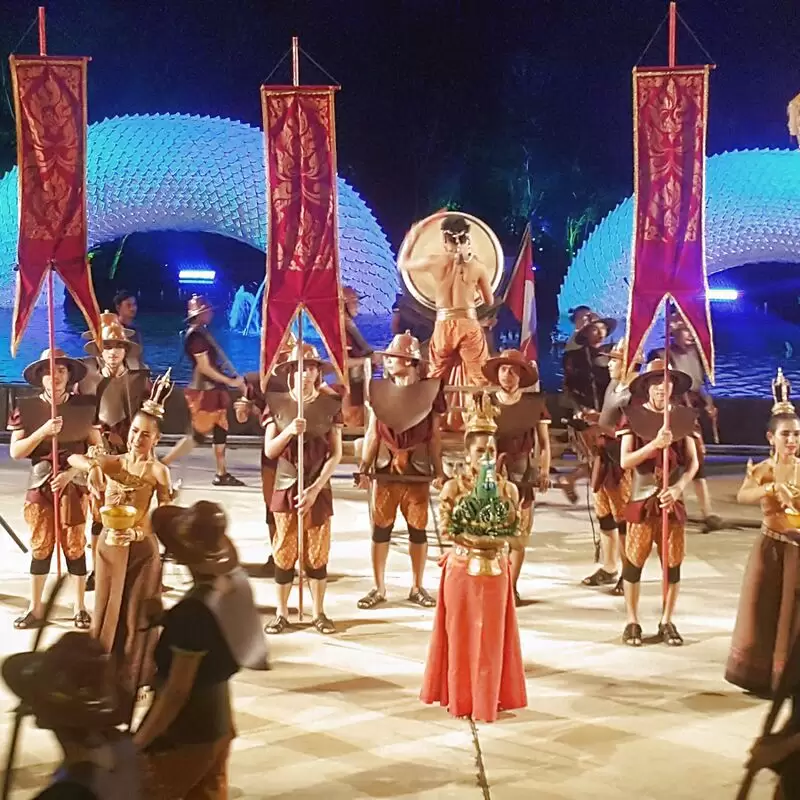 Siam Niramit Phuket
55, 81 หมู่ 5 Chalermprakiat Ratchakan Thi 9 Road, Tambon Ko Kaeo, อ.เมือง
Monday - Sunday: 5:30 – 10:30 PM
Tuesday: Closed
9. Banzaan Fresh Market
Banzaan Fresh Market is a must-see in Phuket for foodies and travelers alike. This bustling market is the perfect place to immerse yourself in the local culture and sample delicious Thai street food. The market offers a wide selection of fresh seafood, tropical fruits, local herbs and spices. Even traditional ingredients like tamarind, kaffir lime leaves and galangal can be found. Don't miss the opportunity to try some famous Thai dishes like Pad Thai, Tom Yang Kung soup and green curry. Besides, the market is very close to Jungceylon Shopping Center, so you can combine your visit with shopping!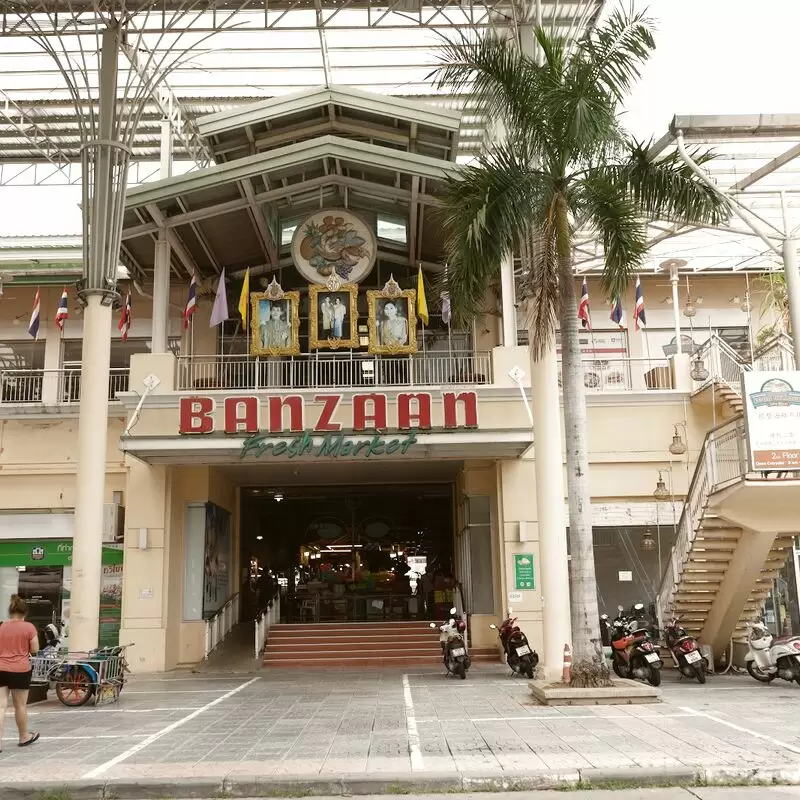 Banzaan Fresh Market
74, 51 Nanai Rd, Tambon Patong, Kathu District
Monday - Sunday: 6:00 AM – 12:00 AM
10. Green Elephant Sanctuary Park

The Green Elephant Sanctuary Park is a must for animal lovers in Phuket! This unique elephant sanctuary offers a rare opportunity to interact with these gentle giants in a natural environment. While feeding, bathing and playing with the elephants, you can learn more about their behavior, needs and habitat. You'll also be able to observe the experienced trainers who care for the elephants.

Insider tip: Remember to wear comfortable clothes and shoes, bring a change of clothes and don't forget the insect repellent. The sanctuary is located near the beautiful Bang Pae waterfall, which is also worth a visit when you are in the area.

Green Elephant Sanctuary Park
No.4, Soi Cherngtalay 1, Tambon Choeng Thale, Thalang District

Monday - Sunday: 8:00 AM – 5:00 PM
11. Aquaria Phuket

Aquaria Phuket is an absolute must for all animal and sea lovers in Phuket. This oceanarium offers an impressive display of marine life, from exotic fish and colorful corals to majestic rays and fascinating sharks. Guests can also experience interactive shows and participate in feeding sessions.

Insider tip: Head to the touch pool and experience sea creatures like starfish and sea cucumbers up close! If you have time, be sure to also visit the adjacent Turtle Village for shopping and dining.

Aquaria Phuket
ตั้งอยู่ชั้น B1 ศูนย์การค้า เซ็นทรัล ภูเก็ต ฟรอเรสต้า 199 Vichitsongkram Rd, Tambon Wichit, Mueang Phuket District

Monday - Sunday: 10:30 AM – 6:00 PM
12. Kata Noi Beach
When you visit Phuket, you can't miss the stunning "Kata Noi Beach"! It is located in a secluded bay and offers the perfect setting for a relaxing day at the beach. The crystal clear waters and white sandy beaches will take your breath away. But that's not all! If you're an adventurer, you'll love the water sports offered here, including paddleboarding and snorkeling. And for those who like to explore, there is a viewpoint nearby that offers panoramic views of the bay. So, pack your sunscreen and head to Kata Noi Beach for an unforgettable day in paradise.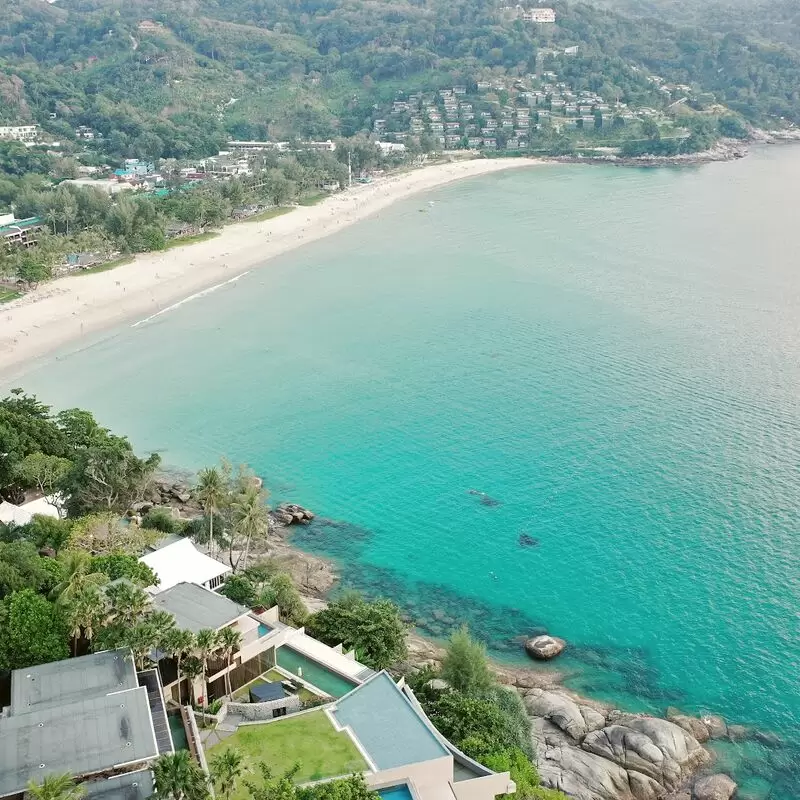 Kata Noi Beach
Kata Noi Beach, Karon, Mueang Phuket District
13. Tiger Kingdom Phuket

Get ready for a once in a lifetime experience at Tiger Kingdom - Phuket! This attraction offers you the incredible opportunity to get up close and personal with some of the world's most majestic big cats. You have the choice to interact with tigers of different ages - from cubs to adults - under the guidance of trained professionals.

Insider tip: Be sure to bring your camera, as there are plenty of photo opportunities with these magnificent creatures. Afterwards, you can visit the Big Buddha, a 45-meter statue at the top of a mountain, where you can enjoy a panoramic view of Phuket.

Tiger Kingdom Phuket
118/88 Moo 7, Kathu, Phuket, Kathu District

Monday - Sunday: 9:00 AM – 5:30 PM
14. Ancient buildings in Sino European style
A trip to Phuket is not just about the stunning beaches and tropical scenery, but also about exploring the island's rich cultural heritage. One of the most fascinating attractions in Phuket are the old Sino-European style buildings that can be found throughout the city. These buildings are a stunning blend of European styles, including Portuguese and Dutch, and Chinese design elements. They provide a glimpse into the island's history and the mix of cultures that have shaped it over the centuries. Don't miss the opportunity to take a walk through the historic streets of Phuket's Old Town, where you can see these beautiful buildings up close. And while you're there, be sure to visit the nearby Chalong Temple, the largest and most famous temple on Phuket.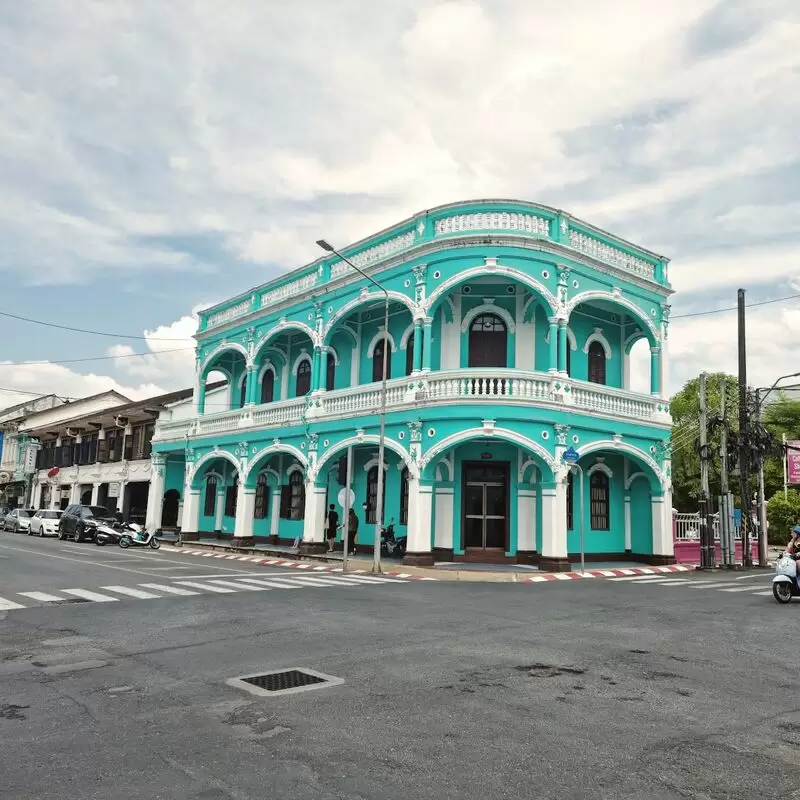 Ancient buildings in Sino European style
V9PQ+H26, Thanon Dibuk, Tambon Talat Nuea, Mueang Phuket District
Monday - Sunday: 9:00 AM – 6:00 PM
15. Phuket Island

Phuket Island is an absolute must see when you are in Phuket, Thailand. The clear waters, soft white sands and stunning views of the limestone cliffs can be enjoyed all year round. The island is also famous for its great nightlife, with numerous bars, restaurants and nightclubs along the beach.

Insider tip: The best time to visit is during the low season, when the island is less crowded. Don't forget to try the seafood on the island, it's fresh and delicious! Another nearby attraction is the Phi Phi Islands, which are only a boat ride away.

Phuket Island
Phuket Island, Phuket
16. Kata Beach

If you are looking for a beautiful beach vacation in Phuket, then Kata Beach is a must visit! This stunning beach is known for its idyllic white sand and crystal clear waters that are perfect for swimming and sunbathing.

An insider tip is to visit Kata Beach early in the morning to avoid the crowds and enjoy the peaceful atmosphere. In close proximity to Kata Beach is the famous Karon Beach, another popular beach destination that you should definitely visit on your trip to Phuket. So don't miss the opportunity to visit this stunning beach oasis and enjoy a day of relaxation and fun in the sun!

Kata Beach
Kata Beach, Karon, Phuket 83100
17. Monkey Hill Viewpoint
Attention all thrill seekers! If you're looking for a unique experience that not only showcases the scenic beauty of Phuket, but also gives you an up-close encounter with some of the island's wildlife, Monkey Hill Viewpoint is a must-see. This hidden gem offers breathtaking views of the island's lush greenery and sparkling blue waters. What sets it apart from other viewpoints, however, is the playful flock of monkeys that call Monkey Hill home. Be sure to take some snacks with you, as these curious animals are known to be very friendly - and hungry! And if you feel like it, hike to the nearby Khao Rang Viewpoint for 360-degree panoramic views of the island.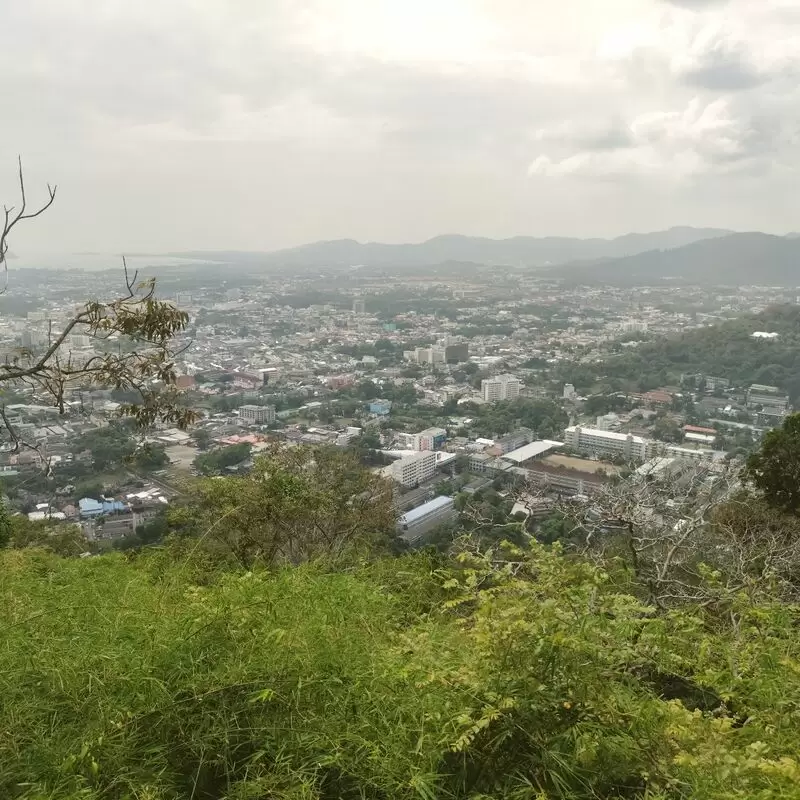 Monkey Hill Viewpoint
Ratsada, Mueang Phuket District
18. Bang Tao Beach
Bang Tao Beach in Phuket is one of the longest and most beautiful beaches in Thailand. Its pristine white sand stretches for 6 kilometers and offers visitors luxurious sunbathing with a breathtaking view of the turquoise waters of the Andaman Sea. In addition to swimming in the cool waters, visitors can participate in various water activities such as jet skiing and kayaking. There are also small shacks on the beach that sell delicious Thai food and drinks, or you can head to the Catch Beach Club for an upscale restaurant. The nearby Laguna Phuket resort complex offers luxurious accommodations and additional recreational facilities such as golf courses and spas for those who want to pamper themselves a bit more on vacation. Bang Tao Beach is a dream destination for those looking for a beach vacation that combines tranquility, beautiful scenery and endless fun.
Bang Tao Beach
Bang Tao Beach, Thalang District
19. Phuket Elephant Sanctuary

The Phuket Elephant Sanctuary is a must-see attraction when visiting Phuket. This sanctuary is a safe haven for elephants where they are rescued from cruel and inhumane treatment. Tourists can take these gentle giants for a walk and observe their natural behavior. Visitors can feed these beautiful animals and give them a mud bath - a once in a lifetime experience.

Insider tip: Make sure to wear comfortable clothes and shoes, as you will be doing a lot of walking. Besides the sanctuary, the nearby Kok Chang Elephant Trekking offers a new perspective on the world of elephants.

Phuket Elephant Sanctuary
100, Moo 2,, Paklok, Thalang

Monday - Sunday: 9:30 AM – 1:00 PM, 1:30 – 5:00 PM
20. Carnival Magic
Located in the heart of Phuket's entertainment district, Carnival Magic is a must for those who want to experience fun, excitement and incredible nightlife. This modern, vibrant club is known for its world-class DJs, impressive light shows, and high-energy atmosphere that will leave you in awe. Get ready to dance the night away with locals and tourists alike while enjoying top-notch drinks and unforgettable memories. And when you've had your fill of the club, be sure to visit the nearby Bangla Night Market for delicious street food and unique souvenirs. Don't miss out on Phuket's nightlife and make "Carnival Magic" your ultimate party destination.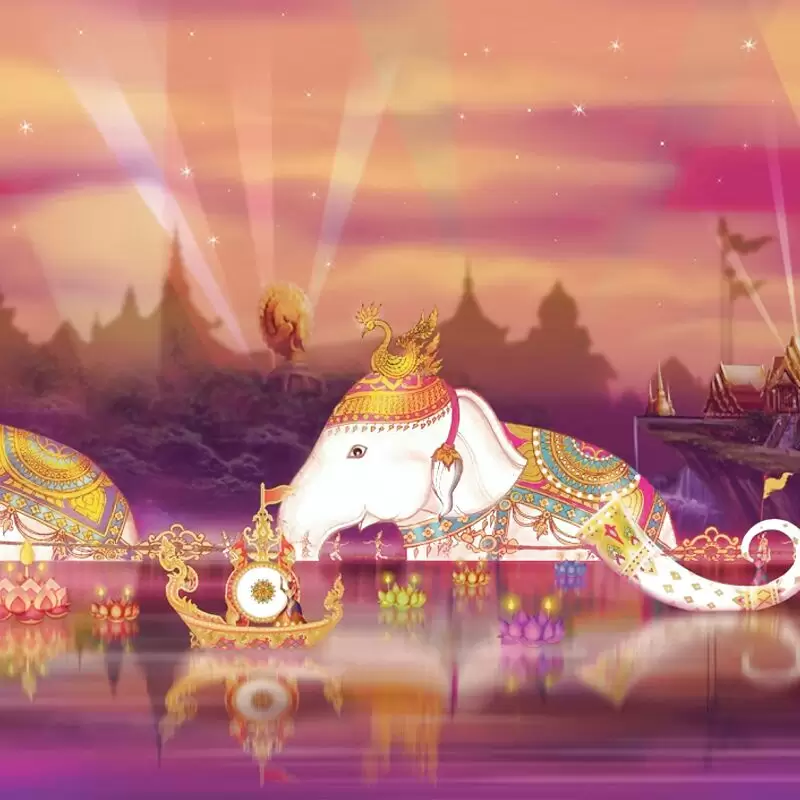 Carnival Magic
999, ตำบล กมลา Kathu
Monday - Saturday: 5:30 – 11:30 PM
Tuesday - Sunday: Closed
21. Splash Jungle Water Park

Are you looking for a fun, action-packed adventure? Then Splash Jungle Water Park in Phuket is for you! This water park offers an incredible variety of slides and attractions for all ages and adventure levels. From the thrilling Big Wave to the twisting Aqua Tube, there is something for everyone.

Insider tip: Visit early in the day to avoid the crowds, or spend the entire day enjoying the water park's many offerings. And be sure to visit nearby Mai Khao Beach to relax after all the fun!

Splash Jungle Water Park
65 179 Soi Mai Khao 4, Tambon Mai Khao, Thalang District

Monday - Sunday: 10:00 AM – 5:45 PM
22. Wat Phra Thong
If you are looking for a unique cultural experience in Phuket, a visit to Wat Phra Thong is a must. This fascinating temple houses a golden Buddha statue that is partially buried underground, with only the top of the head sticking out of the ground. Legend has it that anyone who tries to dig up the statue will be cursed for seven years. Take a walk through the temple complex and admire the intricate architecture and colorful statues. After your visit, sunbathe and enjoy the crystal clear waters at Nai Yang Beach, just a short drive away.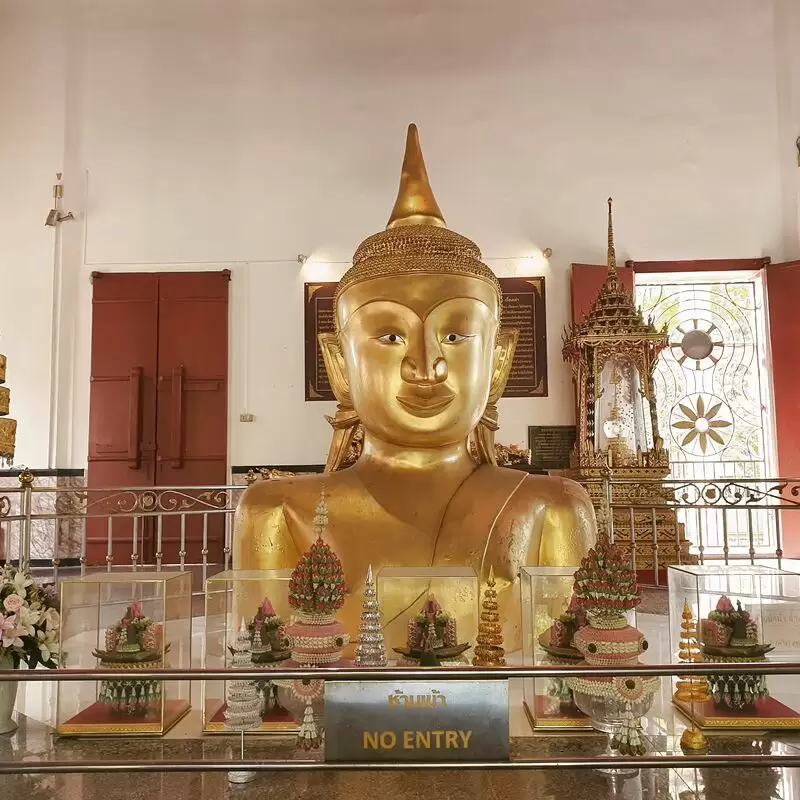 Wat Phra Thong
172/2​ Nanai Rd, Tambon Thep Krasatti, Thalang District
23. Soi Dog Foundation
Animal lovers and travelers who want to make a difference must visit the Soi Dog Foundation in Phuket. You'll witness the wonderful work the team does to help stray dogs and cats in Thailand. As you tour the facility, you'll learn about the rehabilitation efforts, adoptions, and sterilization programs that have already saved thousands of animals. You can also interact with the friendly dogs and cats in their care. After visiting the Soi Dog Foundation, head to the nearby Wat Chalong Temple, one of the most beautiful temples in Phuket.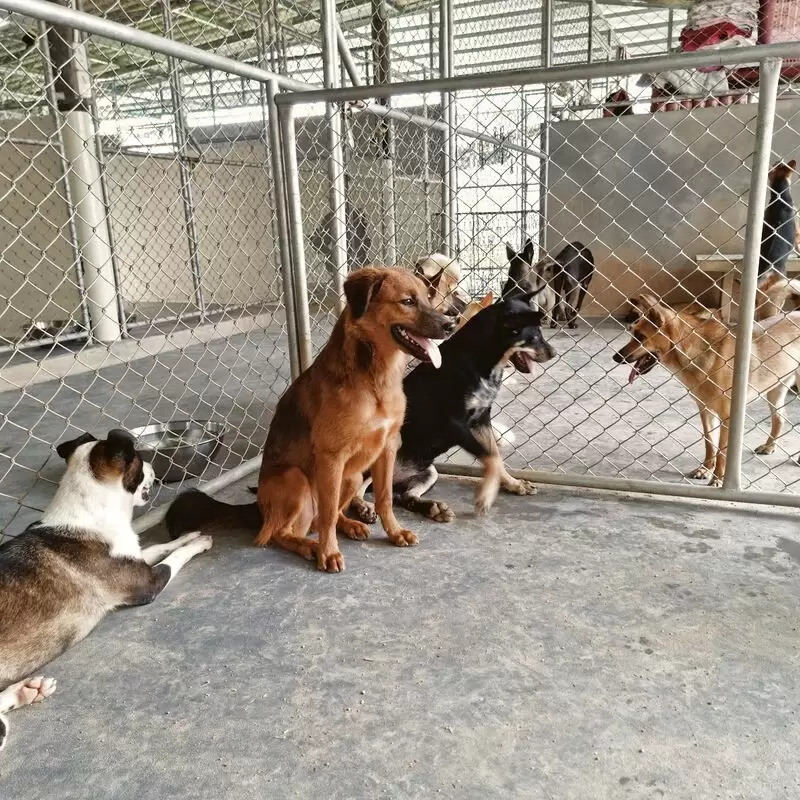 Soi Dog Foundation
167/9 หมู่ที่ 4 Mai Khao 10, Tambon Mai Khao, Thalang District
Monday - Friday: 9:00 – 11:30 AM, 1:00 – 3:30 PM
Saturday - Sunday: Closed
24. Simba Sea Trips Co Ltd Phuket Boat Tours

Are you ready for an eventful day and an unforgettable experience in Phuket, Thailand? Then you shouldn't miss Simba Sea Trips Co; Ltd - Phuket Boat Tours! This tour operator offers a variety of boat tours that will take you to some of the most beautiful and secluded beaches and islands around Phuket. The boats used are comfortable and well-equipped, so the ride is smooth and enjoyable. During your tour, you can swim in the turquoise waters, snorkel with tropical fish and explore hidden caves.

Insider tip: Don't forget to bring your camera to take photos of the breathtaking scenery. Nearby, you can also visit the famous Big Buddha statue for a panoramic view of the island.

Simba Sea Trips Co Ltd Phuket Boat Tours
Boat Lagoon (Coco Club Pool Cafe, 23A Thep Krasattri Rd, Tambon Ko Kaeo, Phuket

Monday - Sunday: Open 24 hours
25. Bang Pae Waterfall

If you are looking for a tranquil and natural oasis amidst the bustling scene of Phuket, Bang Pae Waterfall is the perfect destination for you. It is a must for nature lovers who want to experience the tranquil beauty of Phuket's jungle and waterfalls. In addition to the breathtaking natural scenery and refreshing pool, the place also hosts a gibbon rehabilitation project.

Insider tip: Bring some bananas to feed the gibbons if you see one during your visit. For more nature experiences, head to nearby Khao Phra Thaeo National Park.

Bang Pae Waterfall
Bangpae waterfall, ตำบล ป่าคลอก Thalang District

Monday - Sunday: 9:00 AM – 5:00 PM
26. Phuket FantaSea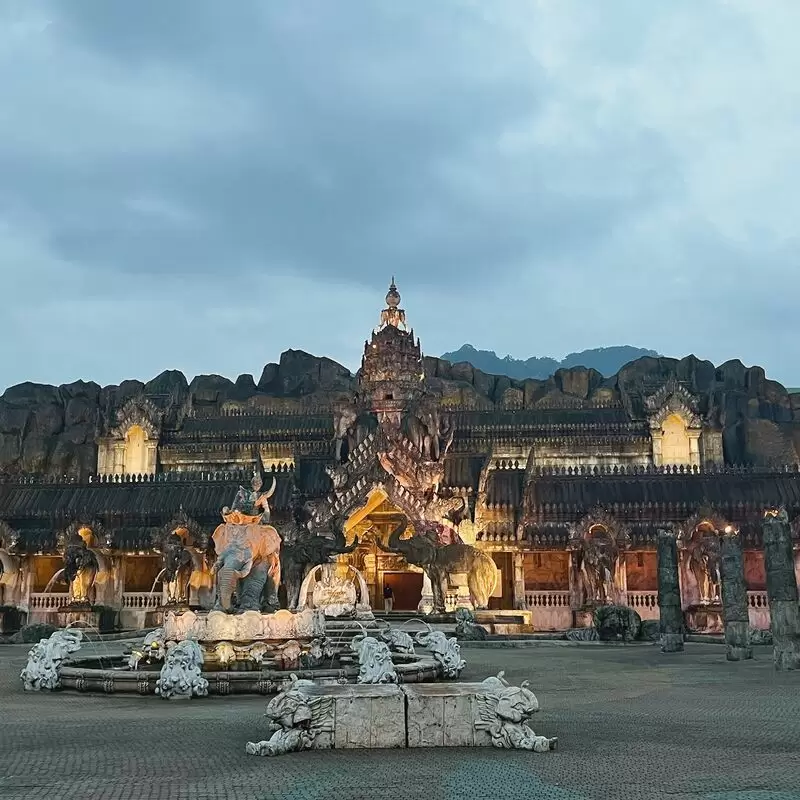 Phuket FantaSea
99, Tambon Kamala, Kathu District
Monday - Saturday: Closed
Tuesday - Sunday: 5:30 – 11:30 PM
27. Jui Tui Shrine
If you want to experience the authentic cultural and spiritual side of Phuket, a visit to Jui Tui Shrine is a must. The bustling and colorful temple in the heart of Phuket Town is dedicated to the Nine Emperor Gods and is said to bring good luck to the locals. Don't be surprised to see worshippers performing elaborate rituals such as firewalking and body piercing during the annual Vegetarian Festival. The shrine is also located near the famous Rasada pier, from where you can take a boat to the nearby islands.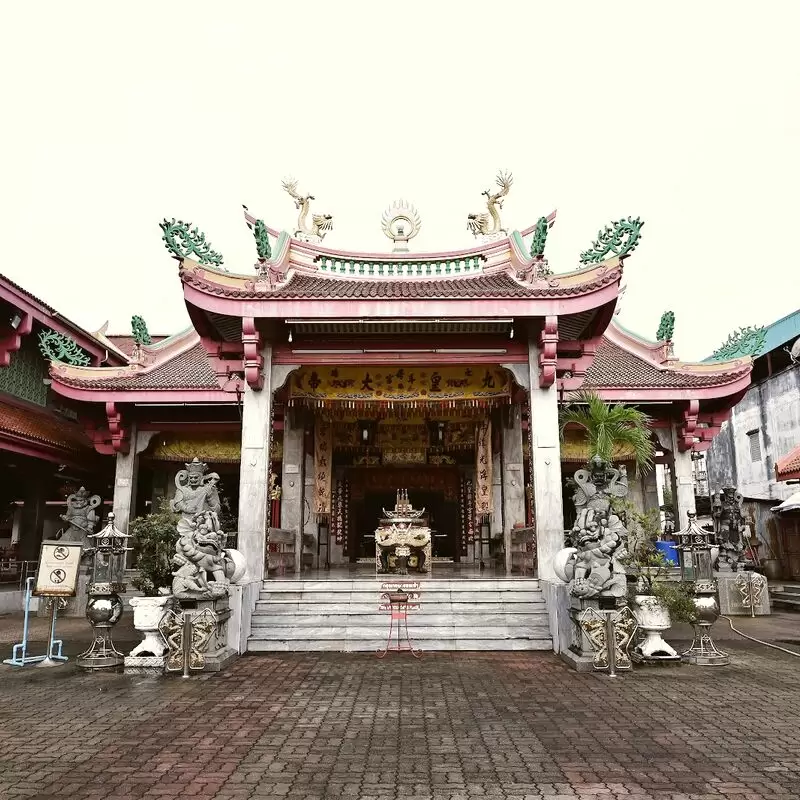 Jui Tui Shrine
283 Soi Phutorn, Tambon Talat Nuea, Mueang Phuket District
Best Time to Visit Phuket
The best time to visit Phuket is the dry season, which lasts from December to March. The weather is sunny and pleasant, with a cool breeze at night. However, this is also the peak travel season, so expect higher prices for accommodations and activities. The rainy season from May to October can be unpredictable with frequent downpours, but prices are lower and crowds are less numerous during this time.
Annual Weather in Phuket
Phuket 3-Day Forecast
Tue, 26 September
Night
83 °F
28 °C
80%
Morning
82 °F
28 °C
78%
Afternoon
81 °F
27 °C
67%
Evening
79 °F
26 °C
77%
Wed, 27 September
Night
80 °F
26 °C
75%
Morning
79 °F
26 °C
73%
Afternoon
80 °F
26 °C
71%
Evening
81 °F
27 °C
69%
Thu, 28 September
Night
82 °F
28 °C
60%
Morning
83 °F
28 °C
80%
Afternoon
82 °F
28 °C
63%
Evening
82 °F
28 °C
50%
Questions & Answers

Do I need a visa to visit Phuket?

It depends on your country of origin. Visitors from many countries can enter without a visa for up to 30 days if arriving by air and up to 15 days if arriving by land. However, citizens of some countries must apply for a visa in advance. It is best to check with your local Thai embassy or consulate if you need a visa for your planned visit to Phuket.

How do I get to my hotel from the airport?

Phuket International Airport is located at the northern end of the island, about 32 kilometers from the popular beach resorts on the west coast. The easiest way to get to your hotel depends on various factors such as your budget, location and preferences. There are cabs, private transfers, shared minibuses and airport buses to take you to your hotel. Cabs are available outside the arrivals hall and usually cost between 600-900 THB, depending on your destination. Private transfers can be booked in advance and prices vary depending on the number of passengers and type of vehicle. Shared minibuses and airport buses are also available at lower prices.

Can I use my credit card everywhere?

Credit cards are accepted in most of the larger stores on Phuket, e.g. in hotels, restaurants and shopping centers. However, it is advisable to carry cash with you as some smaller stores only accept cash as payment. Also, some stores charge a credit card surcharge of up to 3%, so it is best to check with the merchant before paying. ATMs are easily accessible throughout the island, so you can easily withdraw cash if needed. It is also advisable to inform your bank about your travel plans to avoid problems with blocked transactions.

What is the local currency in Phuket?

The national currency in Phuket, as in the rest of Thailand, is the Thai baht. The baht is available in bills of 20, 50, 100, 500 and 1,000 baht, as well as coins of 1, 2, 5 and 10 baht. It is recommended that you exchange your currency at authorized exchange bureaus or banks to ensure that you receive the official exchange rate. Many stores in Phuket, especially in the tourist areas, also accept major foreign currencies such as US dollars and euros.

Is it safe to swim in the beaches?

Phuket has a number of beautiful beaches where tourists can swim and enjoy the turquoise waters. However, it is important to be careful as there can be strong currents on certain beaches, especially during the monsoon season. It is recommended to swim only in areas where lifeguards are present and follow their instructions. Also, stay away from jellyfish and other dangerous sea creatures that may be in the water. Overall, visitors can safely enjoy the beaches if they follow safety protocols and are aware of their surroundings.

What popular local dishes should I try?

Phuket is famous for its unique and tasty cuisine influenced by Thai, Chinese, Malaysian and Indian cultures. Try Phuket-style Hokkien noodles, a stir-fried dish with pork, vegetables and egg noodles, to get a taste of the local cuisine. Gaeng Tai Pla, a spicy curry with fish, is a signature dish of the Raancha Chin community on Phuket. Another must-try is Mee Ton Pho, a creamy pork noodle soup with crispy wonton topping. Don't forget to indulge in seafood such as grilled squid or shrimp in Phuket-style chili sauce.

How much should I tip at restaurants?

Tipping is a common practice in Phuket, especially in restaurants. In general, it is customary to tip about 10% of the total bill. However, some restaurants charge a service fee of 10-15%, so you should check your bill before tipping. It is also polite to round up the bill or leave change as an additional gesture of appreciation for the service received.

Can I bargain at markets and street vendors?

Yes, haggling is common in the markets and street vendors in Phuket. However, it is important to be respectful and polite when negotiating prices. Ask for a lower price first and be prepared to walk away if the seller refuses to take you up on your offer. It's also helpful to do your research beforehand to get an idea of a fair price for the item you want to buy. Remember to have fun and enjoy shopping in the lively markets and streets of Phuket.

What cultural etiquette should I be aware of?

When visiting Phuket, it is important to respect the Thai culture. Some cultural rules of conduct should be observed: - Dress appropriately and cover your shoulders and knees when visiting temples or sacred areas. - Remove your shoes before entering houses, temples or some stores. - Avoid touching a person's head as it is considered the most sacred part of the body. - Maintain a calm and respectful demeanor and avoid showing affection or anger publicly. - When giving or receiving something, do so with your right hand, as the left hand is considered unclean.

What type of clothes should I pack for my trip?

When packing for your trip to Phuket, keep the tropical climate in mind. The weather is hot and humid all year round, so take light and breathable clothes such as loose shirts, shorts, dresses and skirts. Don't forget to pack swimwear if you plan to visit the beach or swimming pool. If you plan to visit temples or religious sites, bring light and conservative clothing that covers shoulders and knees. Also bring a light sweater or jacket for the cooler evenings.

Feedback

I hope you found this article informative and helpful. I'm eager to improve the content and make it even more valuable for you. If you have any feedback or suggestions, I would love to hear from you.

Do you have any tips or hidden gems that you think should be added to the list? Are there any areas that you feel could use more explanation or clarification?

Your input is greatly appreciated and will help us to continue providing high-quality content that meets your needs and interests. Please feel free to share your thoughts.