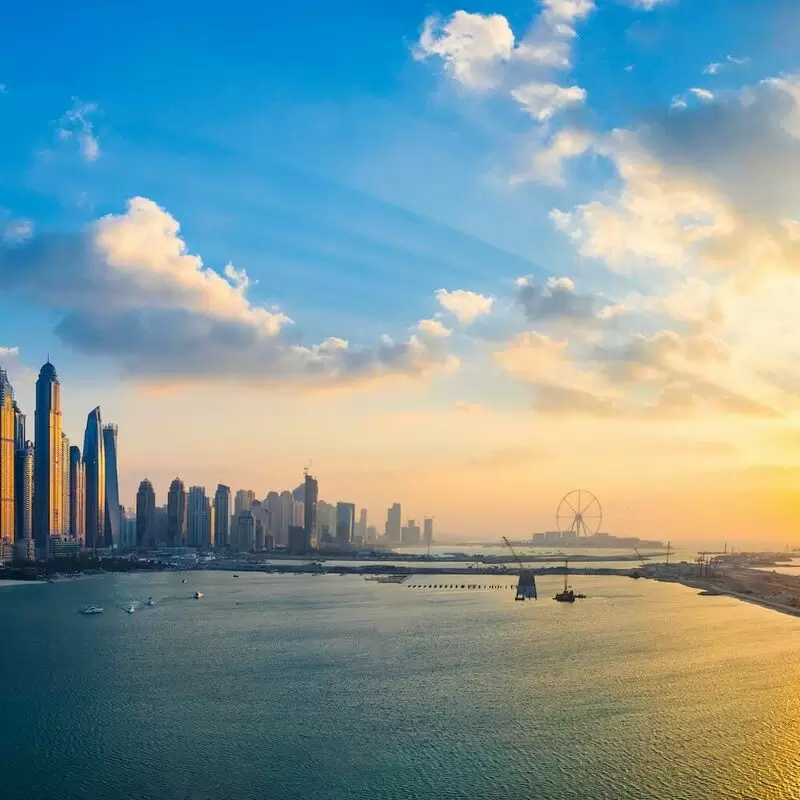 1. Pilanesberg National Park

Get ready for an epic safari adventure in Pilanesberg National Park, one of the most impressive game reserves in Sun City, South Africa. With over 50 species of large mammals, including the famous Big Five, you'll have the once-in-a-lifetime opportunity to see lions, elephants, rhinos, buffalo and leopards. But that's not all - the park offers breathtaking landscapes with extinct volcanic craters, rugged mountain ranges and vast savannahs.

Insider tip: Visit the park in the early morning or late afternoon, when you'll have the best chance of seeing wildlife in action. And if you have a little more time, be sure to visit the nearby Madikwe Game Reserve, which has even more wildlife species and ecotourism experiences to offer.

Pilanesberg National Park
Bojanala, North West

Monday - Sunday: 6:30 AM – 6:00 PM
2. Sun City Resort
Experience the ultimate South African vacation at Sun City Resort, where luxury meets adventure! This world famous resort has everything you need for an unforgettable vacation. Enjoy the exciting water slides, scenic golf courses, and luxurious hotels that will make your stay unforgettable. And for those who want to get away from the crowds, the nearby Pilanesberg National Park is ideal for a safari adventure. Don't miss the nightlife in Sun City, including the iconic Sun City Theatre with its unforgettable live shows. Visit us and experience the magic for yourself!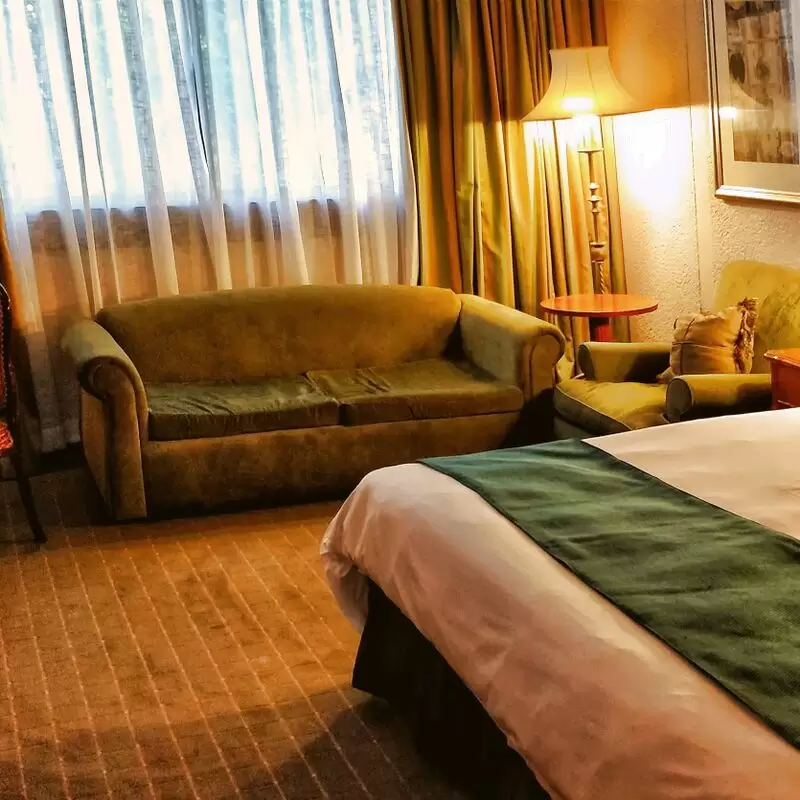 Sun City Resort
R556, Sun City
Monday - Sunday: 4:00 AM – 12:00 PM
3. Valley of Waves

If you're looking for an exciting water adventure, then the Valley of the Waves in Sun City is an absolute must. With its impressive wave pool, exciting water slides, and even a Lazy River for those who want to relax, this water playground has something for everyone. Try out the Temple of Courage slide, which offers a 17-meter free fall and a breathtaking plunge into the pool below.

Insider tip: Get there early to avoid the crowds and grab a good spot on the sand! And if you have time, be sure to visit the nearby Palace of the Lost City for even more luxury and entertainment.

Valley of Waves
Sun City Resort, Sun City, 0316

Monday - Sunday: 9:00 AM – 6:00 PM
Friday: 9:00 AM – 8:00 PM
Saturday: 9:00 AM – 9:00 PM
4. Entrance To The Maze Of The Lost City Sun City

If you are a lover of adventure and mystery, then you must visit the entrance to the Lost City Labyrinth in Sun City. This impressive labyrinth is as big as a soccer field and promises a challenging but exciting experience. Embark on a quest to uncover the labyrinth's secrets and admire the breathtaking view from the top once you've negotiated it.

Insider tip: Take a bottle of water with you and wear comfortable shoes, because you'll work up quite a sweat trying to find your way through the maze. When you're done, be sure to visit the nearby Waterworld and take a refreshing dip.

Entrance To The Maze Of The Lost City Sun City
R556, Sun City, North West

Monday - Sunday: Closed
Tuesday - Friday: Open 24 hours
5. Lost City Golf Course
Prepare to be transported to a breathtaking oasis of beauty and luxury at Lost City Golf Course in Sun City, South Africa! This exquisite golf course is a golfer's dream come true with its breathtaking scenery, magnificent greens and world-class facilities. Designed by the legendary Gary Player, the course is surrounded by nature and offers an unparalleled golfing experience with every shot. After a game of golf, take a stroll at the nearby Palace of the Lost City, a fascinating luxury hotel with a variety of restaurants, a jungle-themed water park, and a casino. Travel to Sun City and enjoy the beauty of the Lost City Golf Course for an unforgettable vacation experience!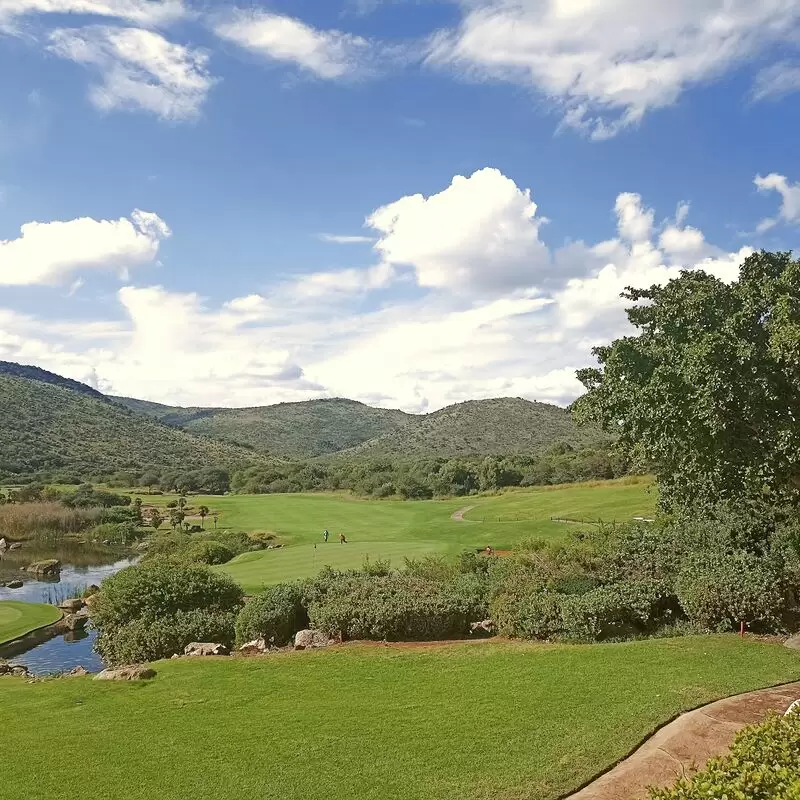 Lost City Golf Course
Sun City
Best Time to Visit Sun City
The best time to visit Sun City is during the dry season from May to September, when the weather is cooler and less humid. This is also a good time to observe wildlife. However, if you want to enjoy water activities or temperatures above 30°C, you should take advantage of the hot and humid summer season from November to March. Remember that December and January are the peak travel months, so expect higher prices and larger crowds.
Annual Weather in Sun City
Sun City 3-Day Forecast
Wed, 27 September
Night
61 °F
16 °C
0%
Morning
52 °F
11 °C
73%
Afternoon
78 °F
25 °C
0%
Evening
66 °F
19 °C
0%
Thu, 28 September
Night
57 °F
14 °C
0%
Morning
58 °F
14 °C
73%
Afternoon
70 °F
21 °C
0%
Evening
74 °F
23 °C
0%
Fri, 29 September
Night
64 °F
18 °C
0%
Morning
62 °F
17 °C
0%
Afternoon
80 °F
27 °C
0%
Evening
82 °F
28 °C
0%
Questions & Answers

Can I spot the Big Five animals in Sun City?

Yes, Sun City is close to the Pilanesberg Game Reserve, home to the Big Five: Lions, leopards, elephants, rhinos and buffalo. The reserve is about a 30-minute drive from Sun City and offers numerous options for safari tours, including self-drive tours, guided tours and hot air balloon rides. Visitors to Sun City can easily arrange a visit to the Pilanesberg Game Reserve for a chance to see these famous African animals in their natural habitat.

Is it possible to go on a hot air balloon ride in Sun City?

Yes! Visitors to Sun City can enjoy a breathtaking hot air balloon ride over the Pilanesberg National Park, with magnificent views of the surrounding landscapes and wildlife. The ride usually takes about an hour and offers a unique perspective of the African bushveld. The hot air balloon ride can be booked with various tour operators in Sun City and is a popular activity for those looking for an exciting adventure and a peaceful escape from the hustle and bustle of everyday life.

What is the best way to get around Sun City?

The best way to get around Sun City is by shuttle bus or on foot. Sun City offers a free shuttle service that runs every 15-20 minutes and stops at all major attractions in the resort. This is a convenient and easy way to get around without having to worry about driving or parking. Alternatively, Sun City is a pedestrian-friendly destination where you can stroll through the lush gardens and enjoy the beautiful surroundings. A stroll is a great way to discover hidden treasures that you might otherwise overlook.

Can I swim in the ocean in Sun City?

Sun City is located in the northern region of South Africa, about an hour and a half from the nearest ocean. There are no beaches or shorelines in the immediate vicinity of Sun City, limiting opportunities for ocean swimming. However, visitors to Sun City can enjoy a variety of water activities, including swimming pools, water parks, and water sports on nearby dams and rivers. Nearby Pilanesberg National Park also offers opportunities for wildlife viewing and outdoor adventures.

Is Sun City a good place for a family vacation?

Yes, Sun City is a great destination for a family vacation! There are plenty of activities for kids of all ages, including water parks, animal encounters, and zipline adventures. The resort also offers a wide variety of dining and entertainment options, including a casino and theater. Parents can also relax and unwind at the resort's spa or golf course. With its warm climate and beautiful surroundings, Sun City is a great choice for families looking for a fun and relaxing vacation.

Can I go on a safari tour in Sun City?

Yes, Sun City offers a variety of safari tours that are a highlight for many visitors. You can join a guided game drive in Pilanesberg National Park, which is home to the "Big Five" (elephant, lion, leopard, buffalo and rhino) and many other species of wildlife. Alternatively, you can opt for a hot air balloon safari over the park, which offers a unique perspective of the animals and their habitat. Some tours also include a visit to an animal sanctuary or the opportunity to interact with elephants.

Are there any casinos in Sun City?

Yes, Sun City is known for its exciting casinos. Sun City Casino is one of the largest casinos in South Africa with over 850 slot machines and 40 different table games including blackjack, roulette and poker. In addition, visitors can also enjoy the luxurious atmosphere and amenities of the Palace of the Lost City Casino, which offers a wide selection of slot machines and table games, as well as a high-limit area for VIP players.

Is it safe to walk around Sun City at night?

Although there is no significant crime history in Sun City, it is always safer to be cautious at night. It is recommended that you do not walk alone, especially in remote areas, and stay in well-lit areas where there are many people. Sun City has a 24-hour security service and it is advisable to use it if you feel unsafe. If you plan to go out at night, arrange transportation beforehand and avoid drunk or suspicious people.

Are there any good restaurants in Sun City for vegetarians?

Yes, there are several restaurants in Sun City that cater to vegetarians. The Raj is a popular Indian restaurant that has a variety of vegetarian options on its menu. Legends is another good choice as it offers a vegetarian buffet. Crystal Court at the Palace of the Lost City also has vegetarian options on its menu. In addition, many cafes and smaller restaurants in Sun City also offer vegetarian dishes.

Feedback

I hope you found this article informative and helpful. I'm eager to improve the content and make it even more valuable for you. If you have any feedback or suggestions, I would love to hear from you.

Do you have any tips or hidden gems that you think should be added to the list? Are there any areas that you feel could use more explanation or clarification?

Your input is greatly appreciated and will help us to continue providing high-quality content that meets your needs and interests. Please feel free to share your thoughts.