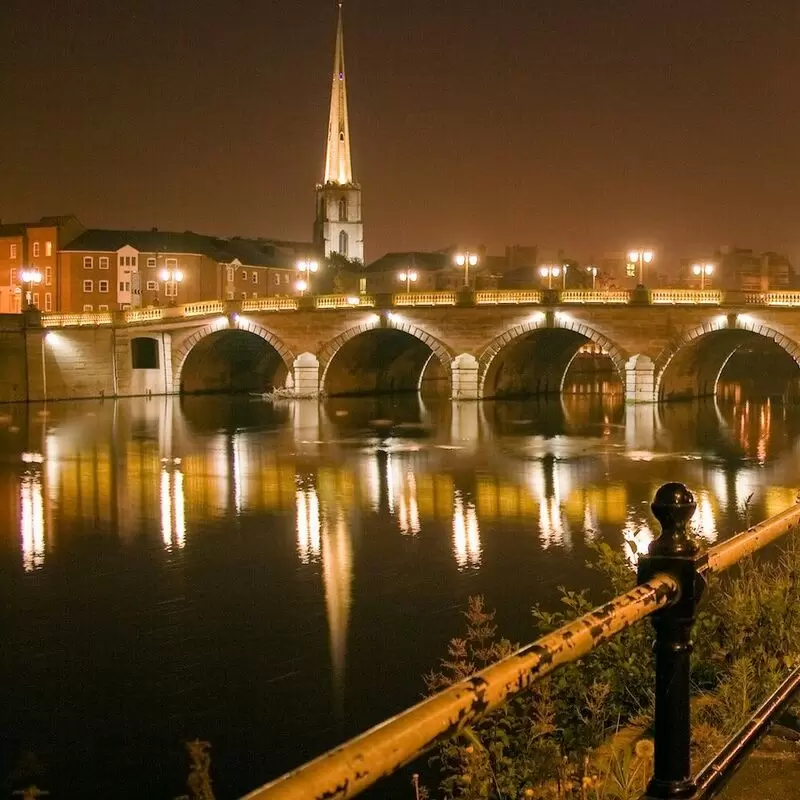 1. Witley Court and Gardens English Heritage)
Discover the splendor of Witley Court and Gardens, an impressive 19th century mansion turned ruin, adorned with spectacular gardens and fountains. The majestic Perseus and Andromeda Fountain is an unforgettable sight. Discover the secrets of the ruins with a visual guide and enjoy enchanting walks in the forest. Just a short drive away is Great Malvern Priory, a marvel of medieval architecture. Witley's Tea Room, an unsung hero, will delight you with its delicious scones and tea.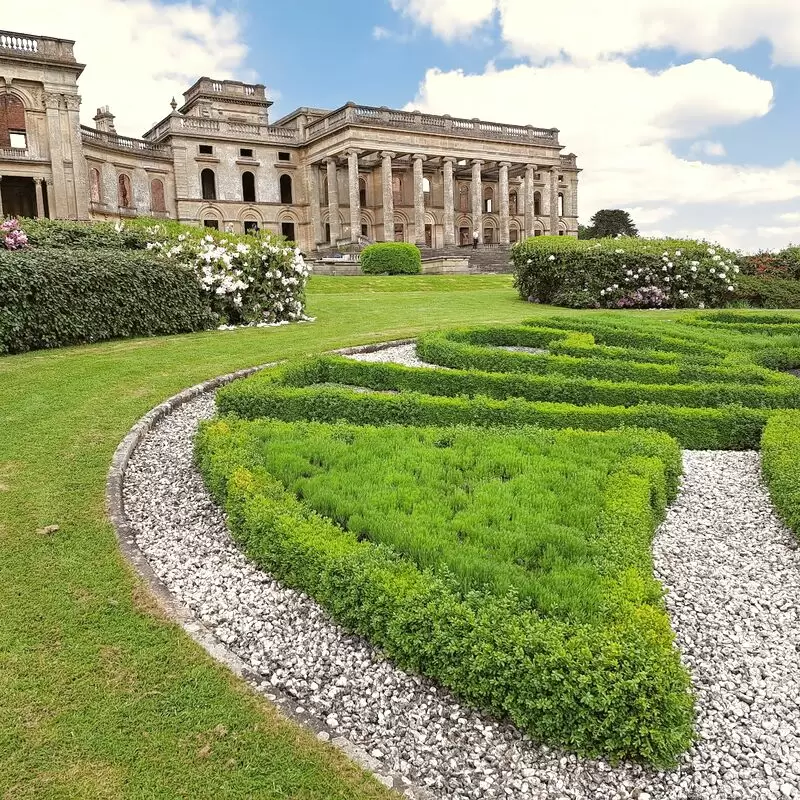 Witley Court and Gardens English Heritage)

2. Worcester Cathedral
Immerse yourself in a thousand years of fascinating history at Worcester Cathedral. Be impressed by the magnificent Norman architecture, the ancient crypt and the tomb of King John. Climb the 235-step tower for panoramic views of the city. Enjoy a rare treat when the resident choir gives intimate performances. Just a stone's throw away is the historic Greyfriars' House, a magnificent half-timbered building worth visiting to experience 15th century England. Worcester is a treasure to be discovered!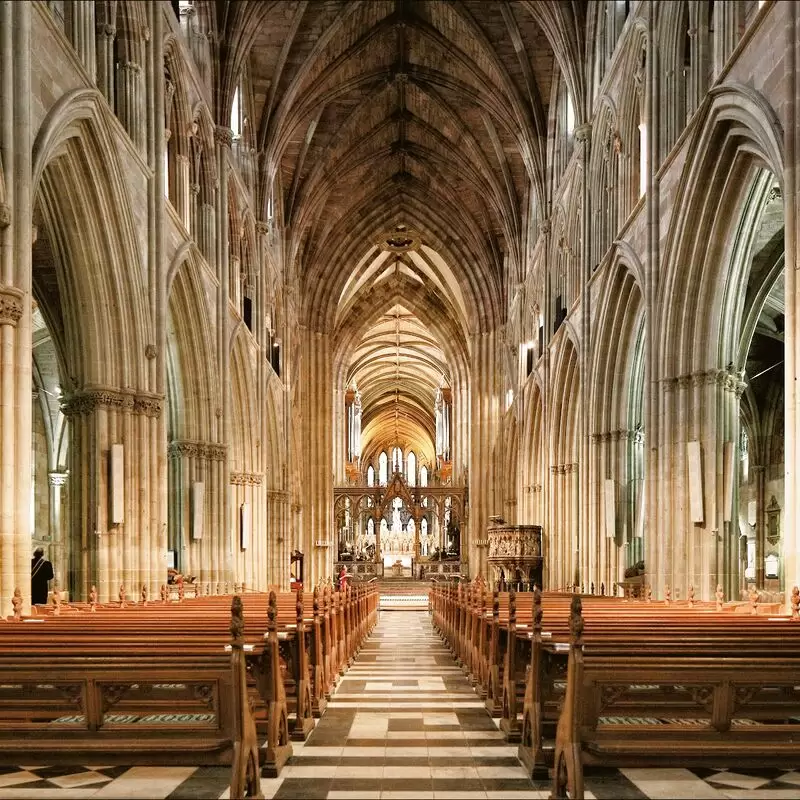 Worcester Cathedral
8 College Yard, Worcester
Monday - Saturday: 10:00 AM – 5:00 PM
Sunday: 1:00 – 3:00 PM
3. Spetchley Park Gardens

Spetchley Park Gardens is a hidden gem in Worcester, full of dazzling floral displays and breathtaking scenery. Enjoy the tranquility of a stroll through the 30 acres of enchanting gardens, each with its own charm and allure.

Don't miss the striking "Red Border" and the soothing "Ghost Pond." As an insider tip, pack a picnic to enjoy on the grounds. From here, it's just a stone's throw to Greyfriars' House, a charming Tudor-style home set in a pretty walled garden.

Spetchley Park Gardens
The Estate Office, Spetchley, Worcester

Monday - Tuesday: Closed
Wednesday - Sunday: 10:30 AM – 5:00 PM
4. Gheluvelt Park
A visit to Worcester is not complete without experiencing tranquil Gheluvelt Park, a unique riverside city park with stunning flora and fauna. Located on the north side of Worcester, the park highlights the city's history with its 1922 war memorial. Delight in the wading pool or explore the picturesque sensory garden. A short walk leads to the Pump House Environment Centre - a highlight known for its eco-friendly architecture and educational environmental exhibits. Be sure to observe the native wildlife at Duck Brook.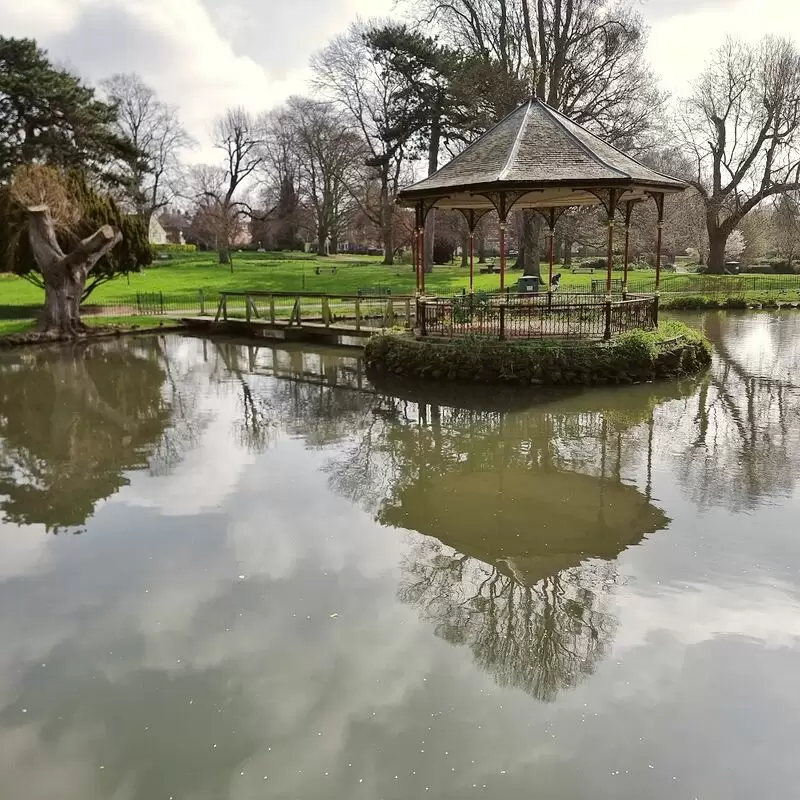 Gheluvelt Park
69 Waterworks Road, Worcester
Monday - Sunday: 7:00 AM – 9:00 PM
5. National Trust The Firs Elgar's Birthplace
A visit to the National Trust - The Firs: Elgar's Birthplace, offers a fascinating insight into the life of England's greatest composer, Edward Elgar. Discover the fascinating stories of his musical journey in the beautiful Worcestershire countryside. Don't miss the cottage's enchanting garden, organically tended and preserving the spirit of Elgar. Just a stone's throw away is Lower Broadheath, Elgar's favorite idyllic village, perfect for a country walk.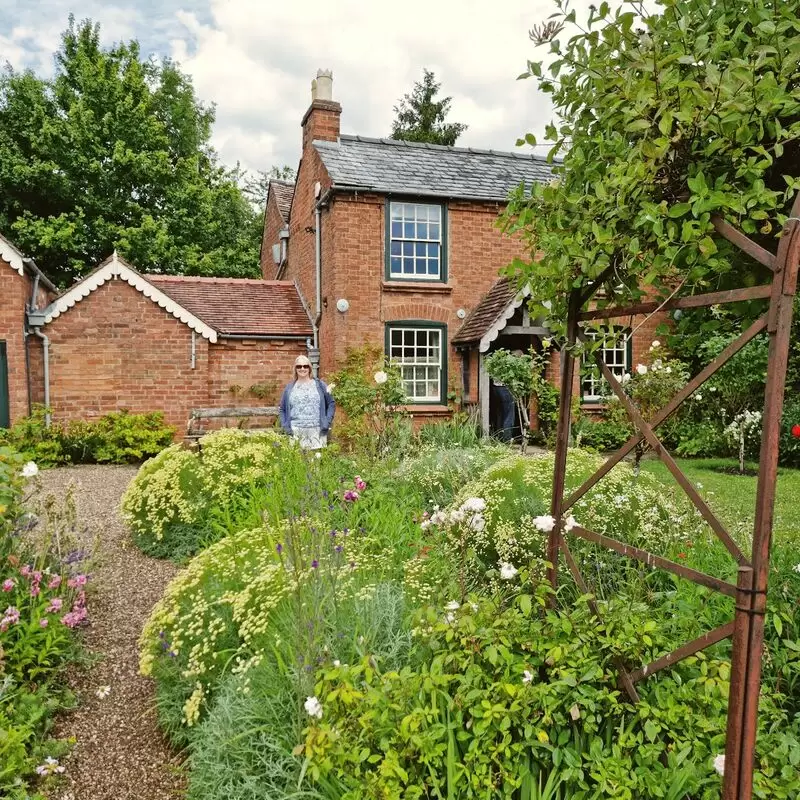 National Trust The Firs Elgar's Birthplace
Crown East Lane, Lower Broadheath, Upper Broadheath, Worcester
Monday - Sunday: 11:00 AM – 5:00 PM
Tuesday - Thursday: Closed
6. Worcester Racecourse
Unleash your spirit of adventure at Worcester Racecourse, which boasts adrenaline-pumping races, a lively atmosphere, and a rich history. Marvel at the breathtaking, illuminated racetrack that offers a unique atmosphere. Don't forget to show off your best dress at Ladies Day! Just around the corner is the imposing Worcester Cathedral, a delightful juxtaposition of thrills and serenity that makes for an exciting and diverse experience in Worcester.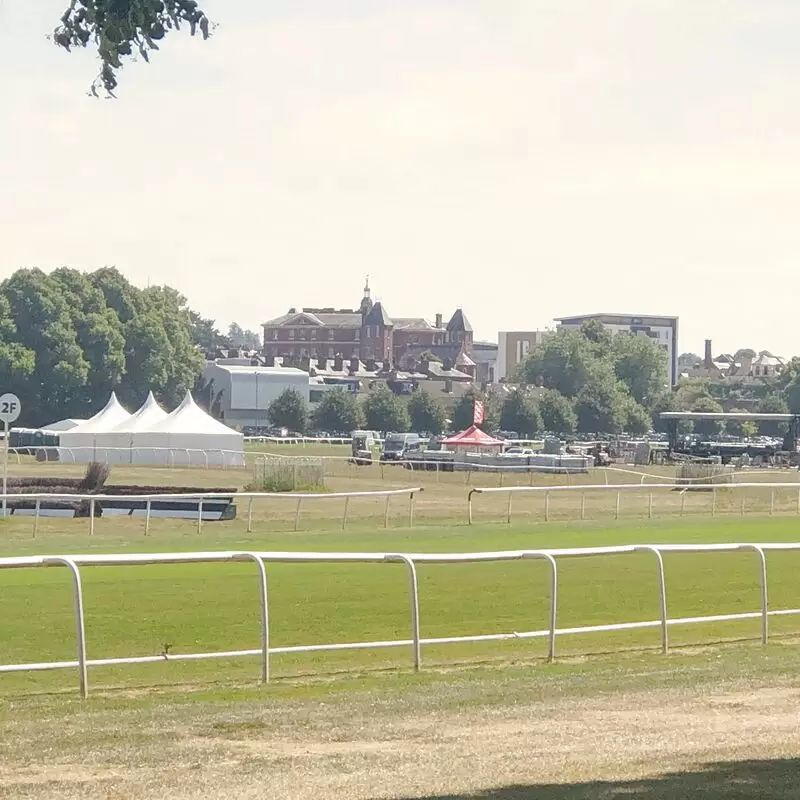 Worcester Racecourse
Grand Stand Road, Worcester WR1 3EJ
Monday - Saturday: 9:00 AM – 5:00 PM
Sunday: Closed
7. Worcester Woods Country Park
Visit Worcester Woods Country Park and experience a blend of natural beauty and peaceful outdoor atmosphere. The 100-acre park is home to a vibrant mix of wildlife and ornamental trees that line scenic trails perfect for leisurely walks or extensive jogs. Children will love the adventure playground and watching the woodpeckers in the old oak forest. Just a short walk away, you can explore the sensory delights of the local nature reserve. End your visit with a delicious meal at Orchard Café, which serves delicacies from the region.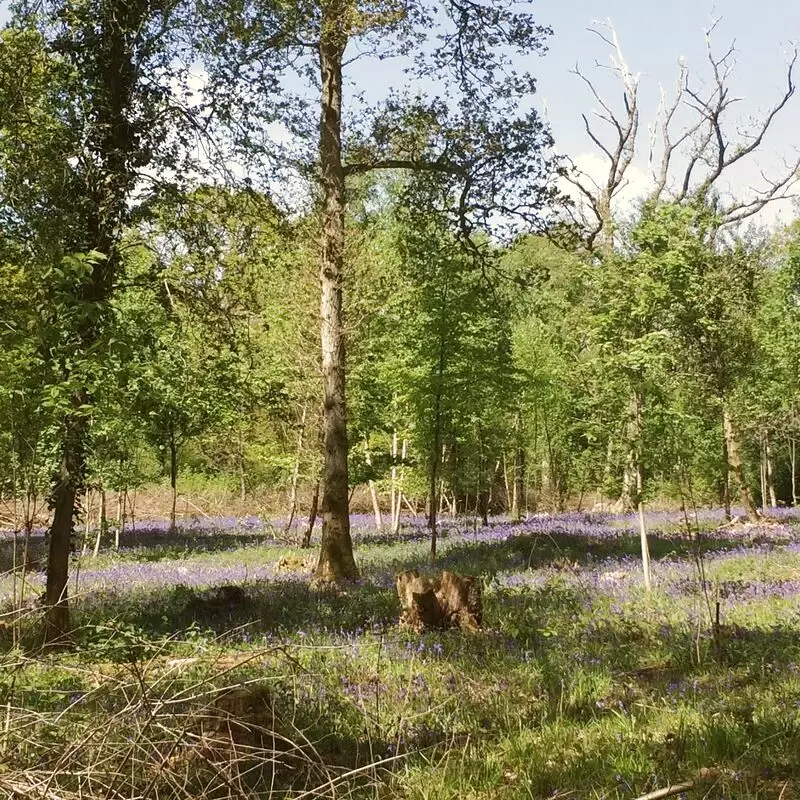 Worcester Woods Country Park
Wildwood Drive, Worcester
Monday - Thursday: 8:30 AM – 5:30 PM
Friday - Sunday: 8:30 AM – 6:00 PM
8. National Trust Greyfriars House and Garden
National Trust - Greyfriars House and Garden is a beautifully restored 15th century half-timbered house with picturesque manicured gardens in the heart of Worcester that is a must visit. Detailed wooden structures, a rich history, and secret alcoves like the Wishing Gate create an aura of times gone by. Just a stone's throw away are the quintessentially English Tudor House Museum and magnificent Worcester Cathedral, perfect for a day exploring Worcester's rich heritage.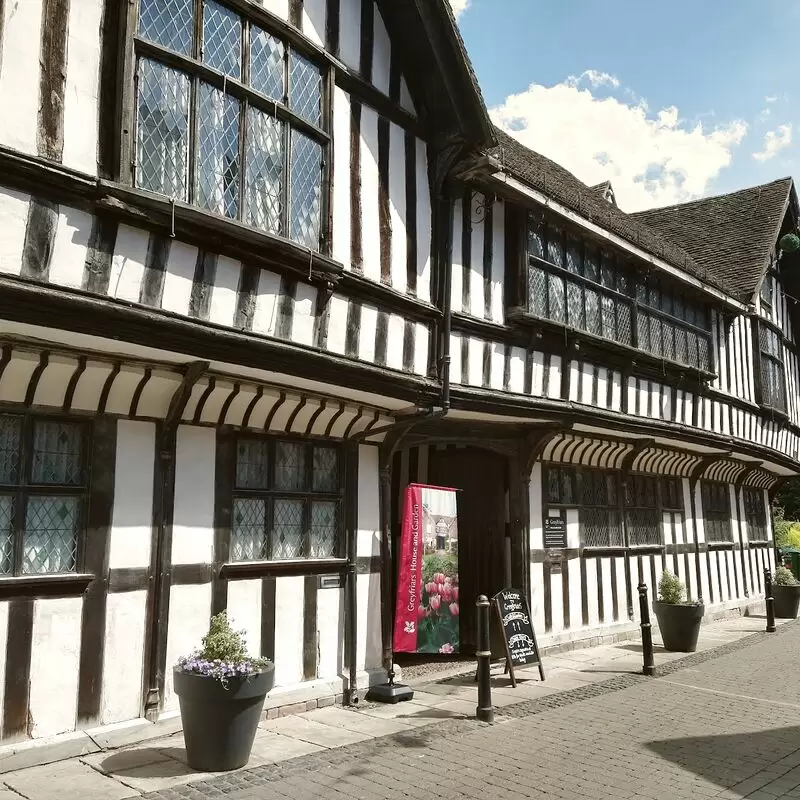 National Trust Greyfriars House and Garden
Friar Street, Worcester
Monday - Friday: 10:00 AM – 4:00 PM
Saturday - Sunday: 10:30 AM – 4:00 PM
9. The Commandery
The Commandery in Worcester has over a thousand years of history. Originally a medieval hospital, it has recently come to life as a Civil War museum packed with interactive and engaging exhibits. Here, you'll walk the halls where Oliver Cromwell once walked, explore the Great Medieval Hall, and put yourself in the middle of a fierce battle. Just a stone's throw away is the majestic Worcester Cathedral, another gem worth seeing. For sports enthusiasts, Worcestershire County Cricket Club is also nearby.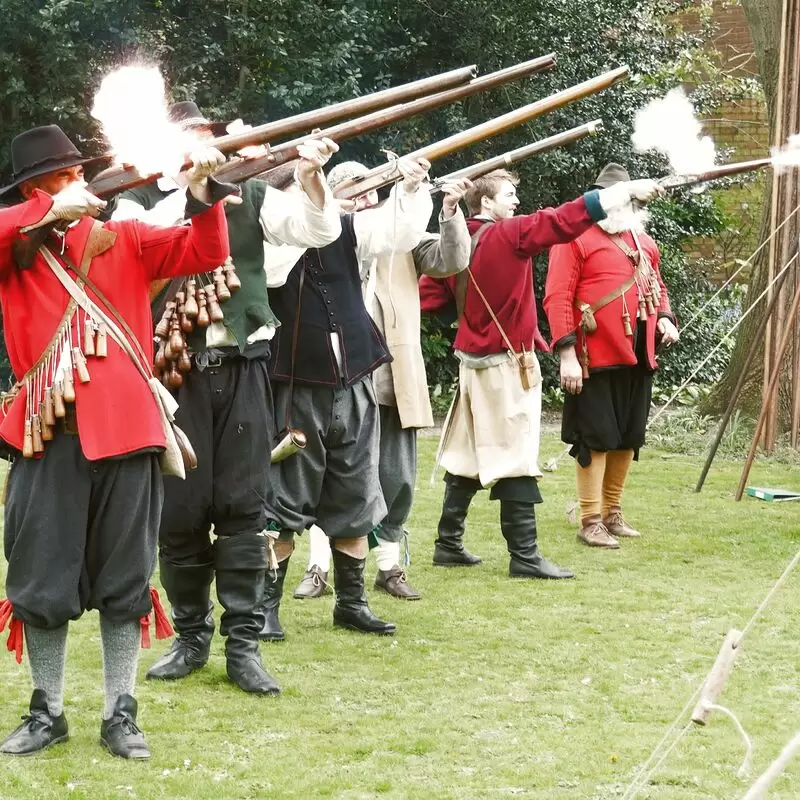 The Commandery
Sidbury, Worcester
Monday: Closed
Tuesday - Saturday: 10:00 AM – 5:00 PM
Sunday: 11:00 AM – 3:00 PM
10. Fort Royal Park
Fort Royal Park in Worcester is a hidden gem that is well worth a visit. The historically interesting site was the scene of the decisive Battle of Worcester in 1651, and strolling through the park you can imagine the drama of this pivotal event in the English Civil War. Today it is a tranquil green space with breathtaking views of the city and the Malvern Hills. The nearby Commandery, a medieval building, offers a deep insight into the history of the city.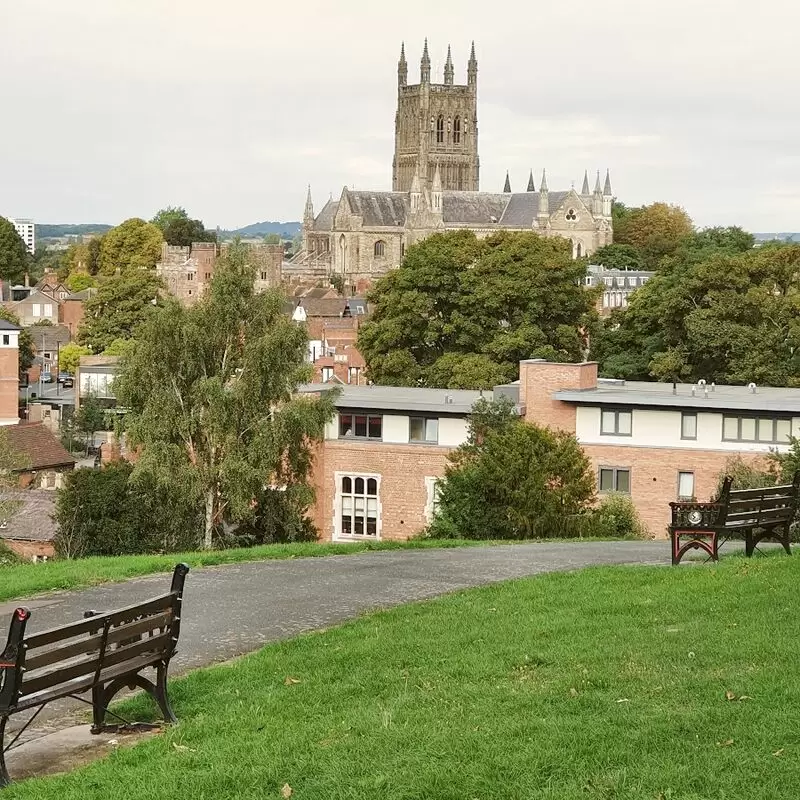 Fort Royal Park
Wyld's Lane, Worcester WR5 2DJ
Monday - Sunday: Open 24 hours
11. Cripplegate Park
Cripplegate Park is a true gem in downtown Worcester and a place of tranquility amidst the hustle and bustle of the city. The beautifully landscaped gardens with a bowling green, playground and tennis courts offer relaxation and recreation for all ages. Local events and musical bands add variety to an otherwise quiet day. Just a stone's throw away is the famous Worcestershire County Cricket Club, a haven for sports enthusiasts! Enjoy the picturesque sight of ducks lazily paddling in the park's pond - a delightful local secret.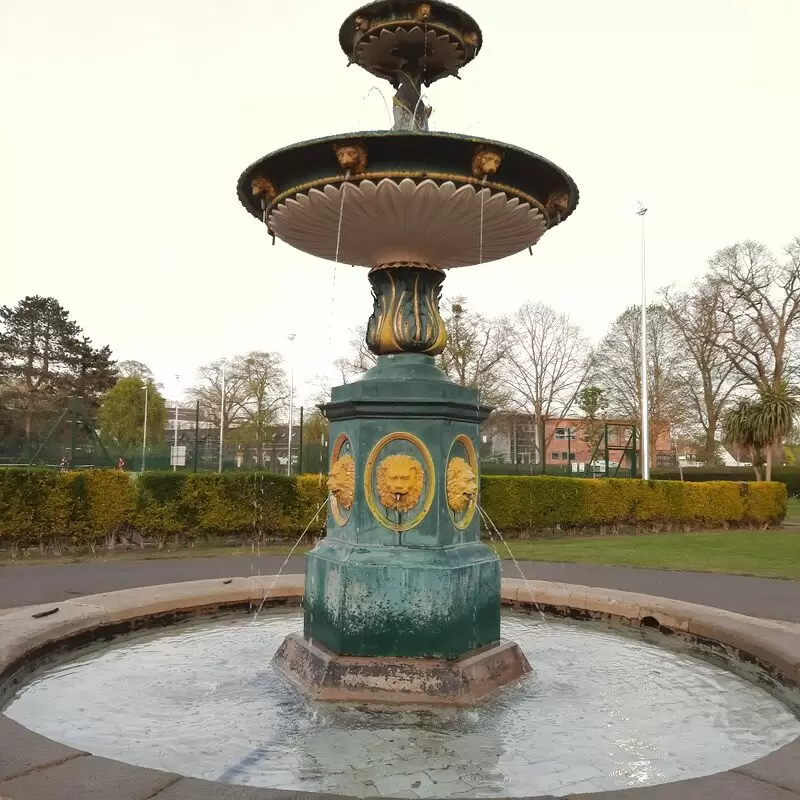 Cripplegate Park
45 Tybridge Street, Worcester
12. Worcester City Art Gallery and Museum
One destination not to be missed when visiting Worcester is the Worcester City Art Gallery and Museum. It's a cultural treasure trove with captivating collections of everything from traditional to contemporary art and historical artifacts that reflect Worcester's vibrant past. A highlight is the Worcestershire Sauce Archive, a nod to Worcester's worldwide culinary influence. And, it's free! Located on historic Foregate Street, the museum is just a walk from the famous Worcester Cathedral - perfect for a day of cultural exploration.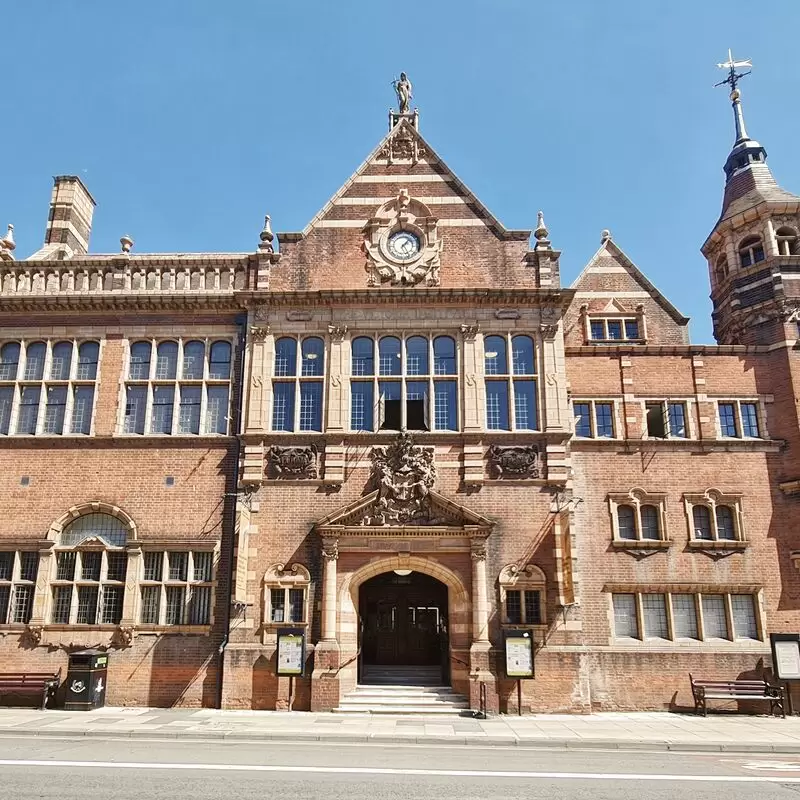 Worcester City Art Gallery and Museum
Foregate Street, Worcester
Monday - Saturday: 10:30 AM – 4:30 PM
Sunday: Closed
13. Tudor House Museum
Step back in time with a visit to the Tudor House Museum in Worcester. Housed in a charming 16th-century building, this museum gives you a glimpse into 500 years of family life in the city. Enjoy the picturesque Tudor setting and discover fascinating artifacts, from old toys to an air raid shelter. Don't miss the Victorian Classroom, which gives you a glimpse into 19th-century education. Just a short walk away is the historic Greyfriars' House and Garden, which makes a perfect cultural day trip.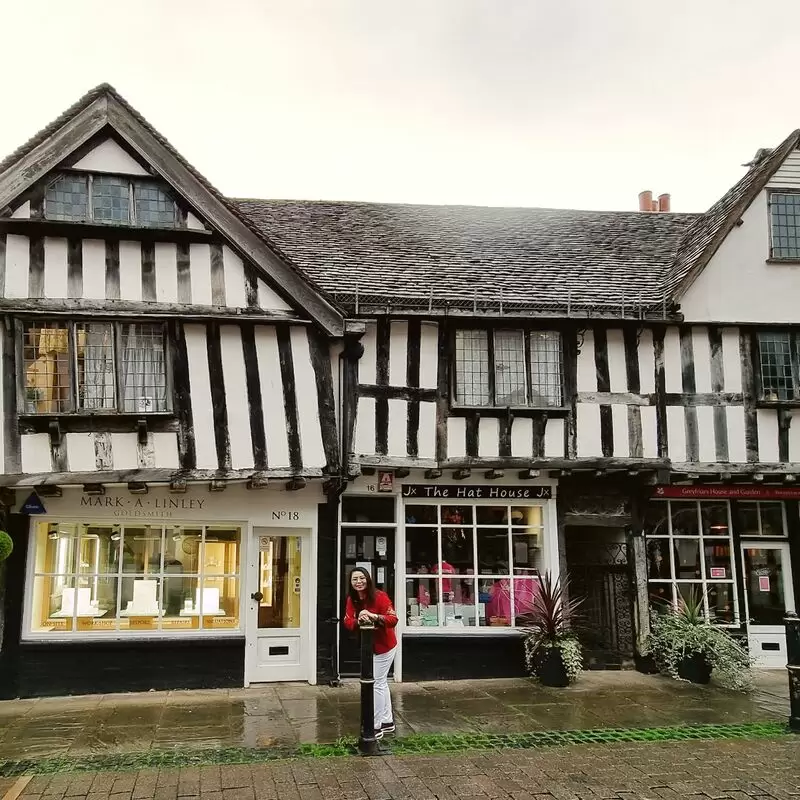 Tudor House Museum
38 Friar Street, Worcester
Monday - Sunday: Closed
Wednesday - Saturday: 10:00 AM – 4:00 PM
14. Museum of Royal Worcester
The Museum of Royal Worcester is packed with 250 years of world-class craftsmanship and offers a wonderful journey through the history of porcelain making. It's not just a museum, but a treasure trove, with thousands of fine ceramics on display. Here you can admire the artistry evident in the exquisite painted details. Children will be fascinated by the tactile exhibits in the interactive gallery. Just around the corner, you can take a scenic walk along the River Severn or visit neighboring Worcester Cathedral. Worcester shines in all its glory in this museum!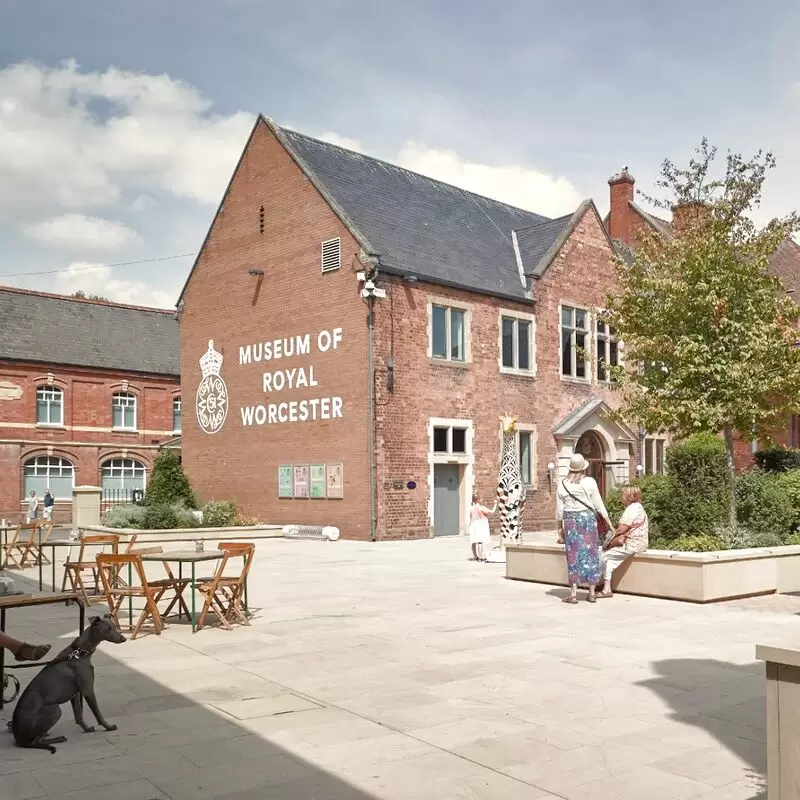 Museum of Royal Worcester
Severn Street, Worcester
Monday: Closed
Tuesday - Saturday: 10:00 AM – 5:00 PM
Sunday: 10:00 AM – 4:00 PM
15. Chapter Meadows
Get ready to explore the heart of Worcester's natural beauty at Chapter Meadows. Home to a diverse array of wildlife, this tranquil riverside site is perfect for birdwatchers and nature lovers alike. Immerse yourself in its beauty on a peaceful morning stroll or catch the scarlet hues of the setting sun. Just moments from Worcester's impressive cathedral, this is an ideal place to find some peace and quiet after an exciting exploration of the city's rich history. You will never forget this quaint and tranquil retreat.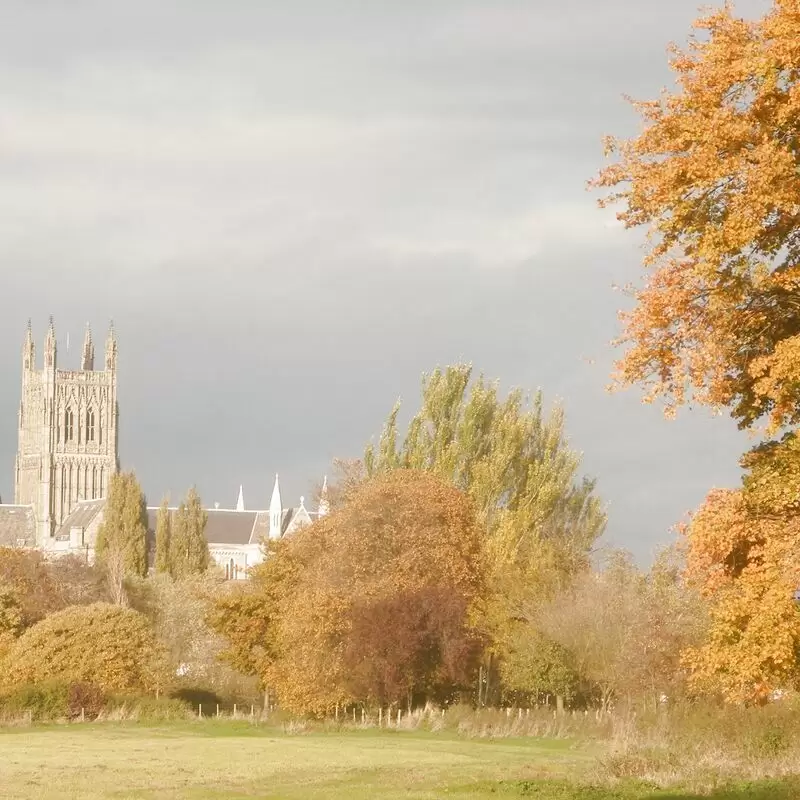 Chapter Meadows
Bromwich Road, Worcester
Monday - Sunday: Open 24 hours
16. The Hive
Visit The Hive, Worcester's award-winning, state-of-the-art library and history center. The UK's first joint public and university library, The Hive is an architectural marvel that glitters golden at dusk. Take part in engaging workshops, meet prolific authors, or delve deep into history through thousands of original documents. Don't miss the breathtaking view of the city from the library's rooftop! Just a stone's throw away, Worcester's medieval cathedral sits right on the riverfront. The history and literature of a city in a modern marvel - you have to see it.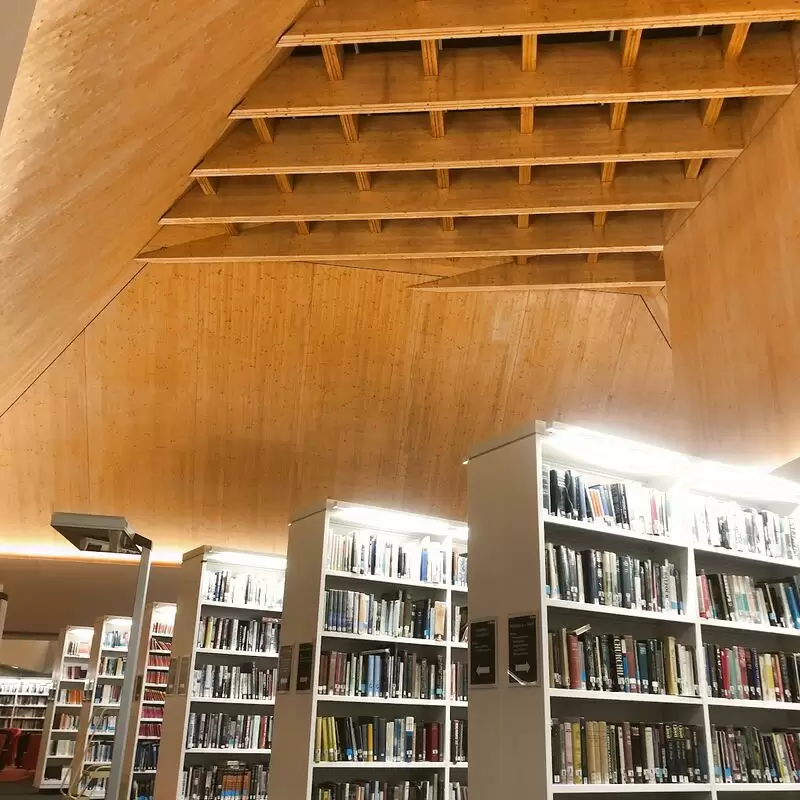 The Hive
Sawmill Close, The Butts, Worcester
Monday - Sunday: 8:30 AM – 10:00 PM
17. The Guildhall Worcester
Immerse yourself in history at the Guildhall Worcester! The incredible architecture dating back to 1721 will transport you back in time when you visit. Marvel at the stunningly detailed Assembly Room, the impressive Queen Anne's Arms collection, and get a unique glimpse into how the city was governed in centuries past. Discover the history behind the hidden prison cells. Just a short walk away is Friar Street with its charming half-timbered houses and the Coventry Arms. Don't miss the quaint cafes nearby!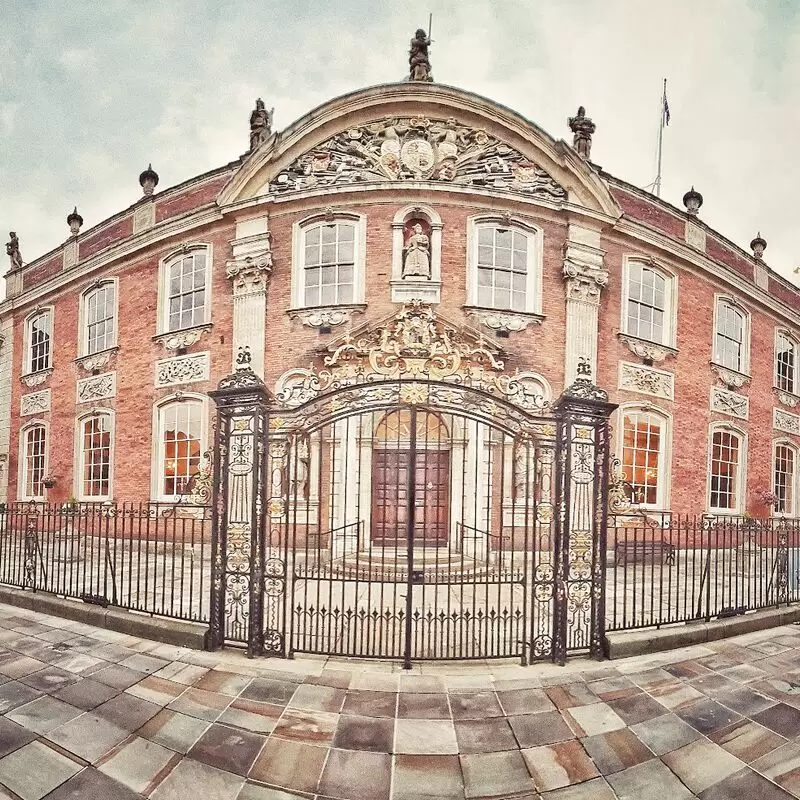 The Guildhall Worcester
High Street, Worcester
Monday - Friday: 9:00 AM – 4:30 PM
Wednesday: 9:30 AM – 4:30 PM
Saturday: 9:30 AM – 4:00 PM
Sunday: 10:00 AM – 3:00 PM
18. Perry Wood Local Nature Reserve
Immerse yourself in the beauty of Perry Wood Local Nature Reserve, a hidden gem in Worcester! Here, nature lovers will find diverse wildlife, winding woodland trails, and panoramic views of the city. Relax near the tranquil ponds, which are a haven for aquatic life. For history buffs, the 18th-century St. Mary's Chapel is nearby with its fascinating myths. Locals also enjoy unwinding here, as watching green woodpeckers is a local pastime. A visit here offers a glimpse into Worcester's natural roller coaster ride.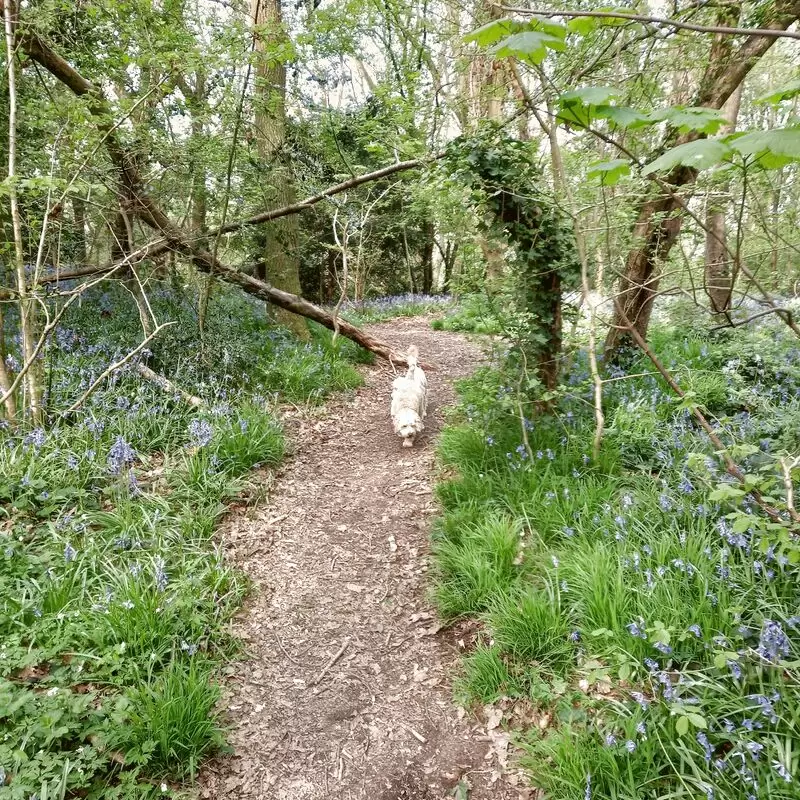 Perry Wood Local Nature Reserve

Best Time to Visit Worcester
The best time to visit Worcester, United Kingdom, is late spring and summer, between May and September. During these months the weather is usually warm and pleasant, ideal for outdoor activities. Also, several events and festivals take place during the summer, such as the Worcester Festival and the Worcester Beer, Cider, and Perry Festival.
Annual Weather in Worcester
Worcester 3-Day Forecast
Wed, 27 September
Night
51 °F
10 °C
0%
Morning
52 °F
11 °C
0%
Afternoon
60 °F
16 °C
69%
Evening
54 °F
12 °C
0%
Thu, 28 September
Night
47 °F
9 °C
0%
Morning
51 °F
10 °C
0%
Afternoon
56 °F
13 °C
0%
Evening
54 °F
12 °C
0%
Fri, 29 September
Night
50 °F
10 °C
0%
Morning
47 °F
9 °C
0%
Afternoon
63 °F
17 °C
0%
Evening
55 °F
13 °C
0%
Questions & Answers

What is the main language spoken in Worcester?

The main language spoken in Worcester, United Kingdom, is English. Since it is a historically English city, the language culture primarily reflects the English language. Although the city is very diverse, meaning that a variety of languages are used in the different communities, English is still the main language for communication, both in personal and professional settings. Even tourists visiting Worcester will find that English is used extensively in all services and facilities.

Is it safe to walk around Worcester at night?

Worcester is generally considered a safe city and has a lower than average crime rate compared to other British cities. However, like anywhere, you should take precautions, especially if you are out alone at night. Stick to well-lit, high-traffic areas, and be alert and aware of your surroundings. Police officers (Community Support Officers) patrol the downtown area to provide additional security. Always plan your way home in advance and take an approved cab for nighttime trips.

What is unique about Worcester's history?

Worcester, a city with a rich history, is known for its pivotal role in the English Civil War with the Battle of Worcester. The city's past is interwoven with relics from the Roman, medieval and Tudor periods, reflected in the magnificent cathedral and the Worcester Porcelain Museum - home of the world-famous Royal Worcester Porcelain. The city's most famous product, Worcestershire sauce, is still prepared in the city and helps Worcester maintain its gastronomic importance.

Is Worcester a family-friendly city?

Worcester is definitely an extremely family-friendly city. It hosts several attractions for all ages, such as Worcester Cathedral and the interactive artifacts at Tudor House Museum. Families can enjoy scenic walks in Gheluvelt Park. The Worcestershire Wildlife Trust is also known for its wildlife. The city is safe, clean and incredibly welcoming, making it a great destination for a family day out.

What local delicacies should I try in Worcester?

When in Worcester, be sure to try the world-famous Worcestershire sauce, known for its unique spicy flavor. Enjoy local specialties such as Ploughman's Lunch, a traditional dish featuring local cheese, apples, celery and crusty bread. Don't miss the locally made Elgar Mature Cheese, named after the famous Worcestershire composer. Finally, treat yourself to a serving of Malvern Pudding, a roasted field dessert with creamy custard that comes from the nearby town of Malvern.

Are there local customs or traditions I should be aware of?

Although there are no strict customs in Worcester, courtesy and etiquette are highly valued, as they are everywhere in the United Kingdom. The city offers a mix of old and new, with a rich history of traditions such as cider and pear making and the world-famous Worcestershire sauce. Festivals such as the Worcester Festival and the Worcester Victorian Christmas Fayre are major annual events that showcase local customs, traditions and culture. It is always a good gesture to participate and respect these traditions.

What's Worcester's public transportation like?

Worcester, United Kingdom, has an efficient public transport system consisting of buses, trains and cabs. The bus network provides regular services within the city and to outlying areas. Worcester has two main train stations, Worcester Foregate Street and Worcester Shrub Hill, which provide connections to larger cities such as Birmingham and London. Cabs are widely available and can be a convenient option for tourists. However, for those who prefer to explore the city on foot, it is easily accessible.

Can I rent a bike or car in Worcester?

Of course, there are several options for renting both bikes and cars in Worcester. Numerous car rental companies, including major international chains, offer a wide range of vehicles to choose from. If biking is more to your liking, the city offers several bike rentals. This is a fantastic way to explore this picturesque city with its well-maintained bike paths and scenic routes. Remember to always book in advance to ensure availability.

What is the average cost for a meal in Worcester?

The cost of a meal in Worcester depends on the type of restaurant you choose. A meal in a budget restaurant will cost on average around £10 - £15. In mid-range restaurants, a three-course meal for two people will cost around £50 - £70. Prices in upscale restaurants are much higher. For cheaper options, there are numerous gastropubs and takeaways. It's always worth checking menus online for current prices before you go.

Are credit cards widely accepted in Worcester?

Yes, credit cards are widely accepted in Worcester, United Kingdom. Most businesses, including restaurants, hotels and stores, accept major credit cards such as Visa, MasterCard and American Express. However, it is also advisable to carry some cash for small merchants, such as street markets or independent stores, which may not offer card payments. There are also ATMs throughout the city where you can withdraw cash. Don't forget to inform your bank about your travel plans to avoid security blocks on your card.

Are there any famous people from Worcester?

In fact, several notable figures have their roots in Worcester, UK. One important name is Sir Edward Elgar, a revered composer known for groundbreaking works such as the "Enigma Variations" and the "Pomp and Circumstance Marches." Another esteemed figure is Stanley Baldwin, who served three terms as Prime Minister of the United Kingdom. He was instrumental in the renegotiation of the United Kingdom's debt repayment after World War I. Worcester was also the birthplace of Charles Hastings, founder of the British Medical Association.

What's the healthcare situation in Worcester?

Worcester has a robust healthcare system that provides quality healthcare services to residents and visitors. The city's primary healthcare facility is Worcester Royal Hospital, which offers a wide range of services from emergency care to specialty care. In addition, there are numerous physician offices, clinics, and local health services throughout the city. The health care system also includes mental health and social welfare facilities. Services are usually funded by the National Health Service (NHS), making health care accessible to all.

Is it customary to tip in Worcester?

Tipping is not mandatory in Worcester, but is often appreciated as a gesture of satisfaction with the service provided. In restaurants, it is customary to tip around 10-15%, while cab drivers usually receive around 10%. In cafes or similar establishments, it is customary to put some change in the tip jar. Remember that tipping is discretionary, not mandatory.

What is the political climate like in Worcester?

Worcester in the United Kingdom often serves as an indicator of the general political mood in the country, reflecting a mix of urban and rural, young and old, and a balance between traditional and progressive views. Politics here is generally moderate, with occasional tendencies toward the Conservative Party. The city's diverse socioeconomic landscape contributes to an engaged dialogue during election periods, with issues such as education, health care and housing often at the forefront.

How far is Worcester from London?

Worcester is located in the West Midlands, about 130 miles (209 kilometers) northwest of London. If you are traveling by car, the drive usually takes about 2.5 to 3 hours, depending on traffic and the exact starting and ending points of your trip. Alternatively, you can take the train from London Paddington to Worcester, which takes about 2 hours. Please note that travel times may vary.

Does Worcester have vegan or vegetarian food options?

There are many vegetarian and vegan dining options in Worcester, UK. There are restaurants that specialize exclusively in plant-based diets, such as The Green Room and Happy Cow. Many cafes and restaurants also offer vegan and vegetarian options on their menus. In addition, Worcester has a food market that sells local fruits, vegetables, and vegan delicacies. It is certainly a city where vegan and vegetarian foodies will get their money's worth.

Is English afternoon tea popular in Worcester?

Yes, the tradition of English Afternoon Tea is very popular in Worcester, United Kingdom. There are numerous quaint tea rooms and cafes in the city where you can indulge in this popular British custom. Often, finely sliced sandwiches, scones with clotted cream and jam, sweet pastries and cakes are served with a pot of tea. Beautiful places like The Chestnut Tree or Bolero Bar and Kitchen are the ideal places to spend a relaxing afternoon enjoying this traditional fare.

What wildlife can I expect to see in Worcester?

Worcester in the United Kingdom has a lush biodiversity and offers a mix of urban and rural wildlife. The canals, rivers, woodlands and meadows are a haven for a variety of species. You may see otters, badgers and foxes. Bird lovers can see kingfishers, herons and various species of birds at Worcester Woods Country Park. You can also spot a variety of insects, such as butterflies, and diverse flora.

Can I drink tap water in Worcester?

Of course, tap water in Worcester, United Kingdom, is absolutely safe to drink. It is subject to strict quality standards and is regularly tested for safety and cleanliness. It is consumed by locals and tourists alike. Moreover, its quality is comparable to, if not better than, most bottled waters. It is also more environmentally friendly. So feel free to fill up your water bottle directly from the tap.

Are there hiking trails near Worcester?

Absolutely. There are several hiking trails near Worcester. The Malvern Hills offer incredible views of the River Severn. Wyre Forest offers a tranquil woodland trail with a variety of wildlife. For a longer hike, take the Worcestershire Way, which passes through scenic landscapes and along the River Severn. The Worcester and Birmingham Canal Walk offers a balance of city and countryside. Remember to pack comfortable shoes and a waterproof jacket, as the weather can be unpredictable.

What is Worcester known for?

Worcester, a charming city in the United Kingdom, is best known for its impressive cathedral, which houses the tomb of King John. It is famous for the original Worcestershire sauce, which has been produced since 1837, and its porcelain - Worcester Porcelain. The city also has a rich history related to the English Civil War. It is a city full of culture, scenic beauty, sporting events such as cricket and rugby, and lively festivals such as the Victorian Christmas Market.

Are there any breweries or vineyards that I can visit in Worcester?

Of course, Worcester offers a selection of winery and brewery experiences. Hop lovers can visit "The Pope's Brewing Company," a small independent brewery known for its craft beers. For wine lovers, "Astley Vineyard" is a must, offering English wines in a picturesque setting. Tours with tastings are offered at both locations, giving visitors a behind-the-scenes look at the manufacturing process.

Does Worcester have a nightlife?

Yes, Worcester has an active nightlife that appeals to a variety of tastes and preferences. From cozy pubs for a relaxing evening to high-energy nightclubs where you can dance the night away, the city offers a variety of options for nighttime entertainment. In addition to live music and comedy clubs, there are also plenty of trendy cocktail bars and wine bars. For a more cultural evening, the city's theaters and cinemas offer a varied program.

Are there any famous movies or books set in Worcester?

Yes, Worcester, United Kingdom, is of great literary importance. The city is the setting for parts of "The Maiden in the Ice," a historical mystery novel by Ellis Peters in the Brother Cadfael series. In cinema, Worcester was the setting for the filming of Mike Leigh's award-winning film "Another Year," although the city itself was not directly featured in the film.

Can I swim in the River Severn?

The River Severn, which flows through Worcester and is a picturesque sight, is not normally used for swimming due to its strong current and occasional hazards. Boating is a popular activity on the river, but for swimming it is recommended that you use the local recreation centers or take a short drive to the nearby shores. Please remember that safety should always be the first priority for all water activities.

Feedback

I hope you found this article informative and helpful. I'm eager to improve the content and make it even more valuable for you. If you have any feedback or suggestions, I would love to hear from you.

Do you have any tips or hidden gems that you think should be added to the list? Are there any areas that you feel could use more explanation or clarification?

Your input is greatly appreciated and will help us to continue providing high-quality content that meets your needs and interests. Please feel free to share your thoughts.