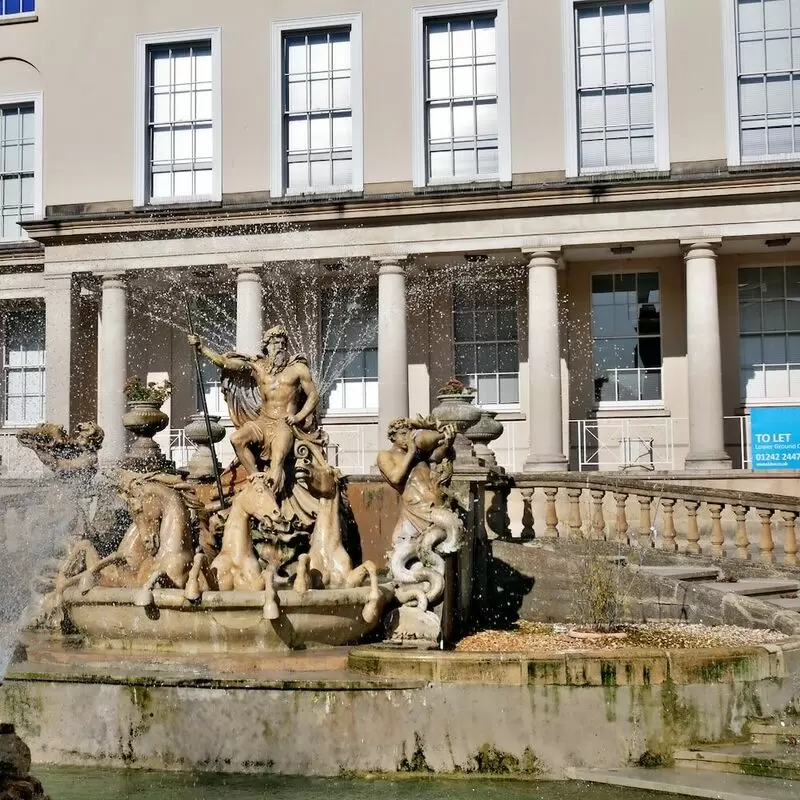 1. Gloucester Cathedral
Immerse yourself in the millennia-old majesty of Gloucester Cathedral, just a few miles from charming Cheltenham. Admire the cathedral's stunning Gothic architecture and walk the same ancient stone floors as Harry Potter - parts of the film series were shot here! Delight in the cloisters that epitomize divine serenity. Afterwards, make your way back via the historic Gloucester Docks, which offer a charming glimpse into the city's maritime past.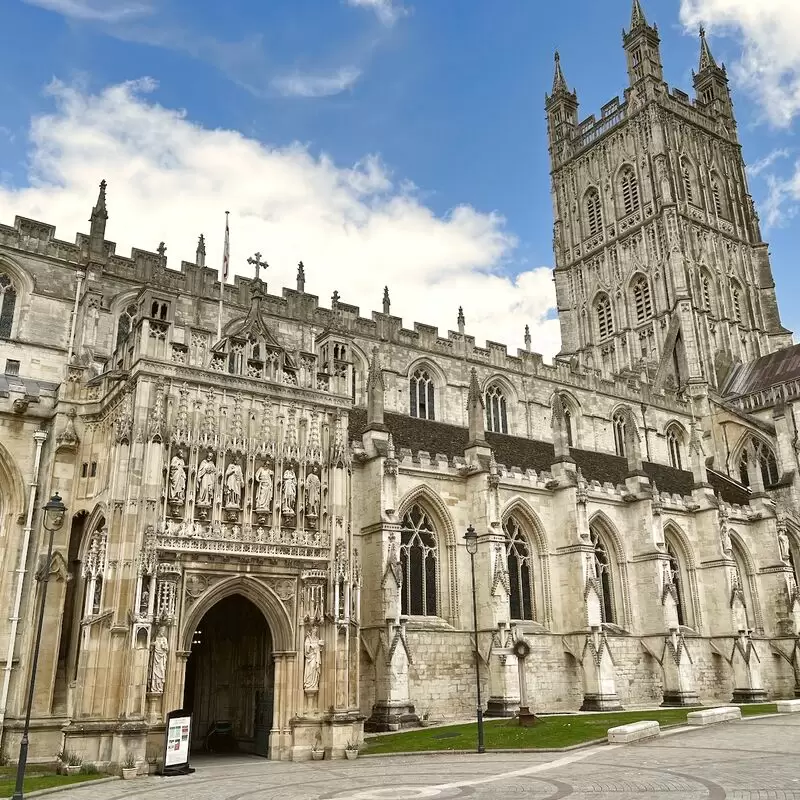 Gloucester Cathedral
12 College Green, Gloucester
2. Sudeley Castle
Venture to Sudeley Castle, an unforgettable, charismatic fortress set amid the charming Cotswold Hills. Step back in time by walking through the historic halls, where stories of the royals' past are still told. Marvel at the 10 award-winning gardens, each a unique testament to nature's majesty. Unlock thousand-year-old secrets, view artwork, treasures and the beautifully preserved tomb of Katherine Parr. Just a stone's throw away is the quaint village of Winchcombe, steeped in history and charm. Be enchanted by the indescribable aura of Sudeley Castle and its surroundings. A delight for history buffs and explorers alike!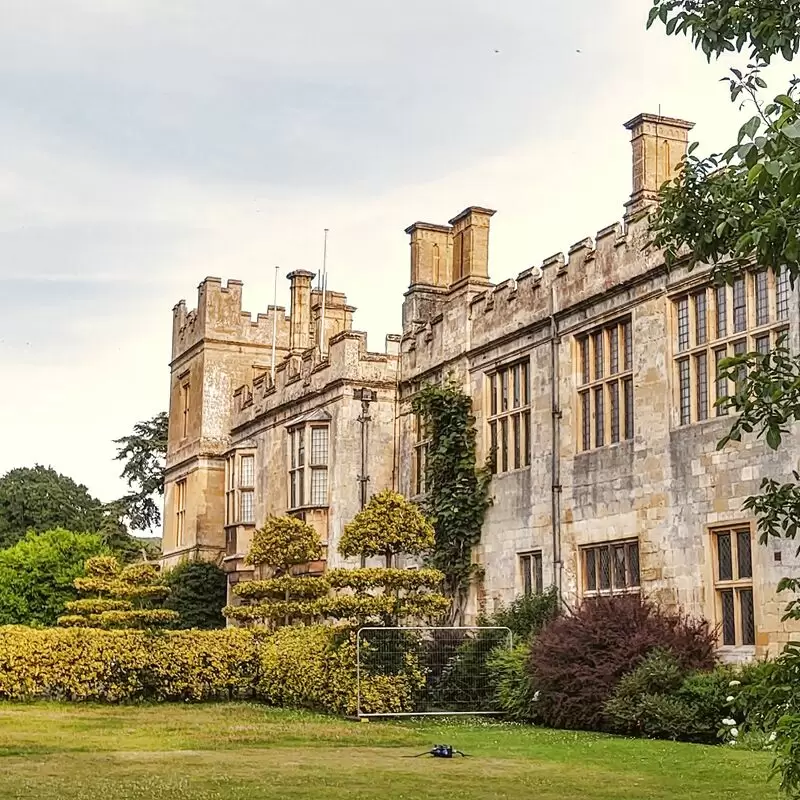 Sudeley Castle
Winchcombe, Cheltenham
Monday - Sunday: 10:00 AM – 4:00 PM
3. Cotswold Motoring Museum & Toy Collection
Immerse yourself in the history of the British automobile at the Cotswold Motoring Museum & Toy Collection. This nostalgic gem in the heart of Cheltenham is filled with fascinating exhibits, from vintage cars to classic toy collections. Don't forget to visit 'Brum', the children's television star of the 1960s! It's an idyllic trip down memory lane for all ages. It's also just a stone's throw from the picturesque village of Bourton-on-the-Water, perfect for an afternoon stroll.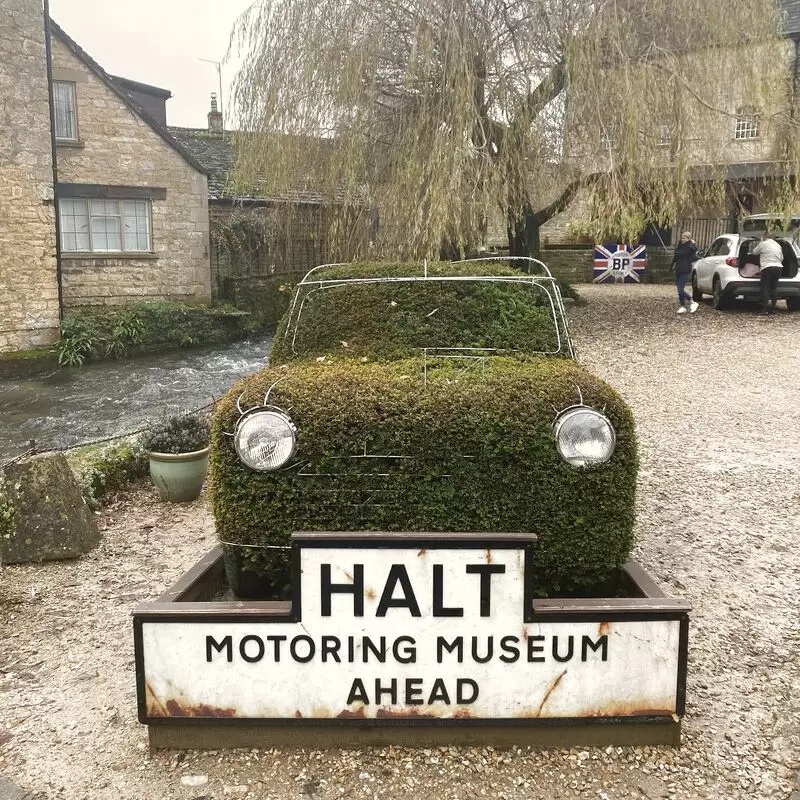 Cotswold Motoring Museum & Toy Collection
The Old Mill, Sherborne Street, Bourton-on-the-Water, Cheltenham
Monday - Sunday: 10:00 AM – 6:00 PM
4. Birdland Park & Gardens

Venture into the serene paradise of Birdland Park & Gardens! Here you'll find a colorful variety of bird species, including parrots, flamingos and the UK's only king penguin colony.

An insider tip? Watch out for the penguins' feeding times for the coolest encounter! If you're in the mood for even more natural beauty, stunning Bourton on the Water, with its charming Cotswold stone cottages and meandering River Windrush, is just a short walk away.

Birdland Park & Gardens
Rissington Road, Bourton-on-the-Water, Cheltenham

Monday - Sunday: 10:00 AM – 4:00 PM
5. Pittville Park
At Pittville Park, Cheltenham's largest ornamental park, you can enjoy nature's symphony as you row across the tranquil lake. Known for its landmark pump house and charming aviaries, the park offers a charming English setting. With boating, fishing and playgrounds for children, the lake is a place for everyone. Tucked away is a hidden gem, Central Island, a haven for local wildlife. Not to be missed is the Wishing Fish Clock, located just a short walk away in the Regent Arcade Shopping Centre.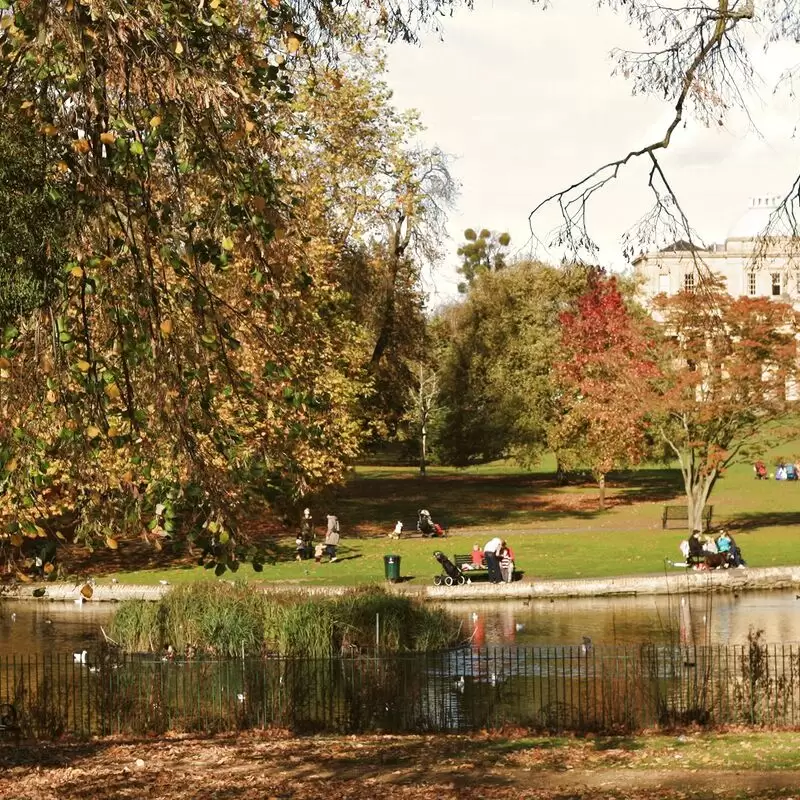 Pittville Park
Prestbury, Cheltenham GL50 4SH
Monday - Sunday: Open 24 hours
6. Cheltenham Racecourse
Cheltenham Racecourse hosts the Gold Cup, the pinnacle of horse racing, during the Cheltenham Festival in March. Immerse yourself in the electrifying atmosphere with racing enthusiasts. Visit the Hall of Fame to get an inside look! Just a few miles away is Sudeley Castle with its magnificent Elizabethan gardens. Definitely worth a detour!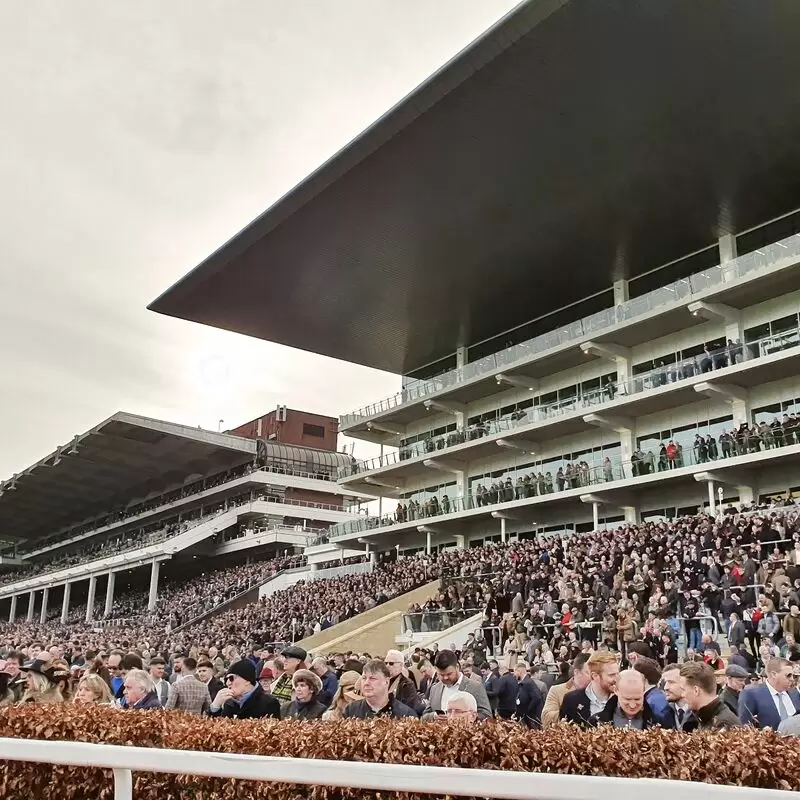 7. The Model Village
Visiting "The Model Village" is like a time machine that whimsically recreates 1930s Britain. It is a captivating miniature realm with a complexity that will amaze you. You can follow miniature trains as they crisscross between quaint houses, or witness a tiny wedding in the micro-church. As a bonus, Cheltenham's famous Sandford Parks Lido is nearby - perfect for a refreshing swim after your little adventure. A must for any modeling enthusiast!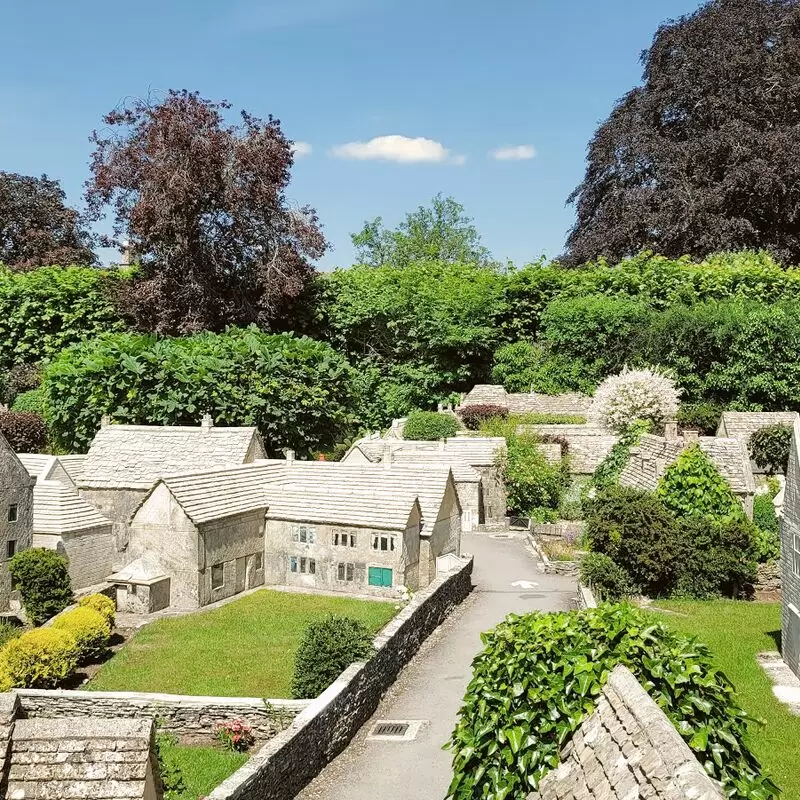 The Model Village
Bourton-on-the-Water, Cheltenham
Monday - Sunday: 10:00 AM – 5:45 PM
8. National Trust Chedworth Roman Villa
Step back in time at the National Trust - Chedworth Roman Villa. Just a short drive from Cheltenham is one of Britain's largest Roman villas. Marvel at the mosaics, bathhouses and museum artifacts - a spectacular glimpse into Roman life! Exclusive tip: Book a guided tour for deeper insights. Nearby, explore the stunning countryside on the Cotswold Way or visit the charming town of Cirencester with its own Roman amphitheater. The perfect historical day trip is waiting for you!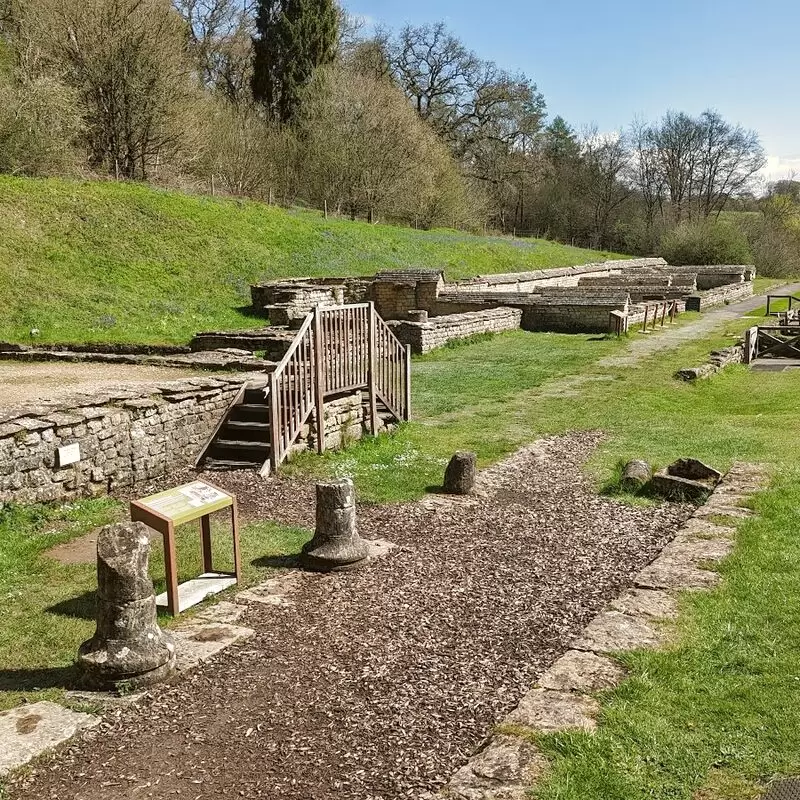 National Trust Chedworth Roman Villa
Chedworth Roman Villa, Cheltenham
Monday - Sunday: 10:00 AM – 5:00 PM
9. Cotswold Farm Park
Visit Cotswold Farm Park to experience first-hand the diversity of British farm animals in a tranquil, beautiful setting in the rolling hills of Cotswold. An educational yet fun experience for all, you'll have the opportunity to feed and pet the animals and participate in seasonal demonstrations such as lamb feeding and shearing. A ride on a tractor and a walk around the famous "Adam's Farm" are a real treat for insiders and should not be missed. Nearby, the venerable Sudeley Castle awaits you, just a short drive away.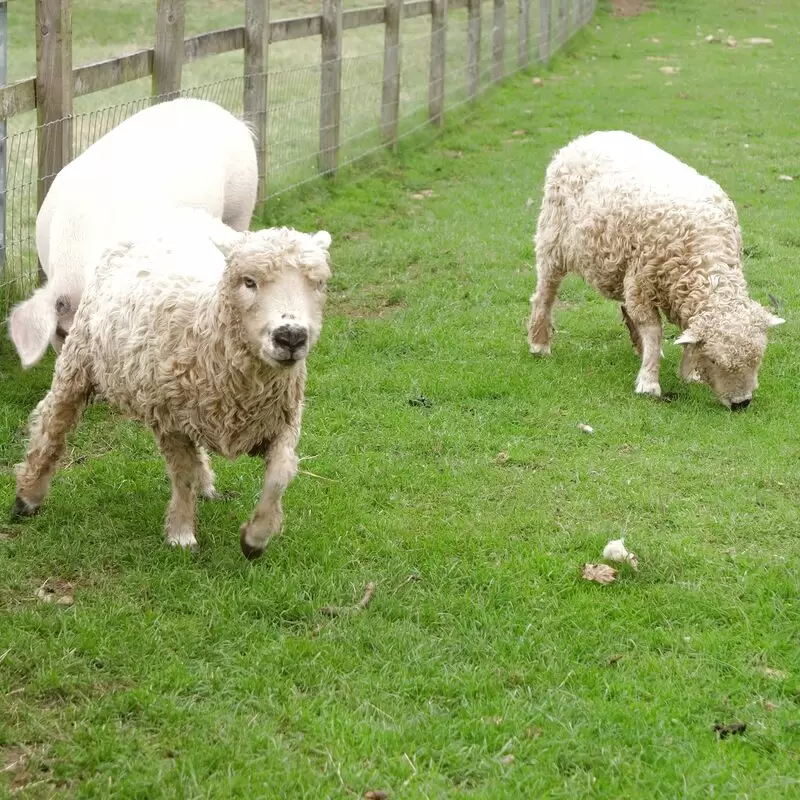 Cotswold Farm Park
Guiting Power, Cheltenham
Monday - Sunday: 9:30 AM – 5:00 PM
10. Gloucestershire Warwickshire Steam Railway
The Gloucestershire Warwickshire Steam Railway is not only a mode of transport, but also a journey into the past. Enjoy the romance of classic steam trains as they chug through the tranquil Cotswolds countryside. Don't miss the Greet Tunnel, one of Britain's longest preserved railroad lines. Be sure to make a detour to Hailes Abbey, just a stone's throw from Winchcombe Station. This atmospheric ruin offers glimpses of monastic life in Britain from centuries past.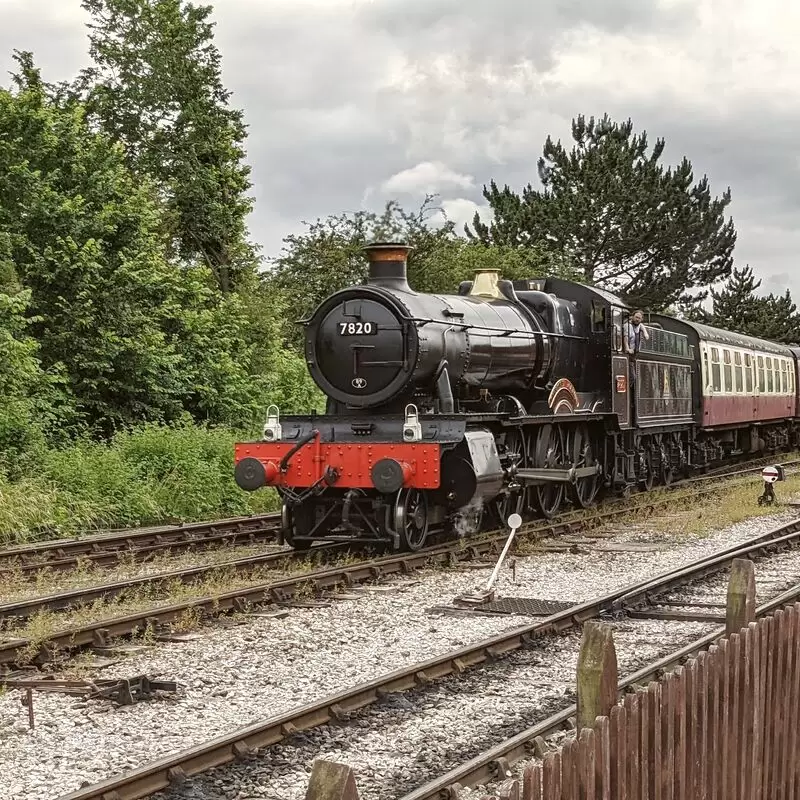 Gloucestershire Warwickshire Steam Railway
Churchward House, Winchcombe, Cheltenham
Monday - Friday: Closed
Tuesday - Sunday: 9:30 AM – 5:15 PM
11. Hailes Abbey
Located in the picturesque Cotswolds, Hailes Abbey offers a glimpse into medieval monastic life. You can explore the atmospheric ruins, discover the rare artifacts in the museum, and take a quiet stroll through the peaceful grounds. Don't miss the medieval murals at nearby Hailes Church. And just a few miles away is the charming village of Winchcombe, with its welcoming traditional pubs and stunning Sudeley Castle - a perfect day trip filled with history and beauty.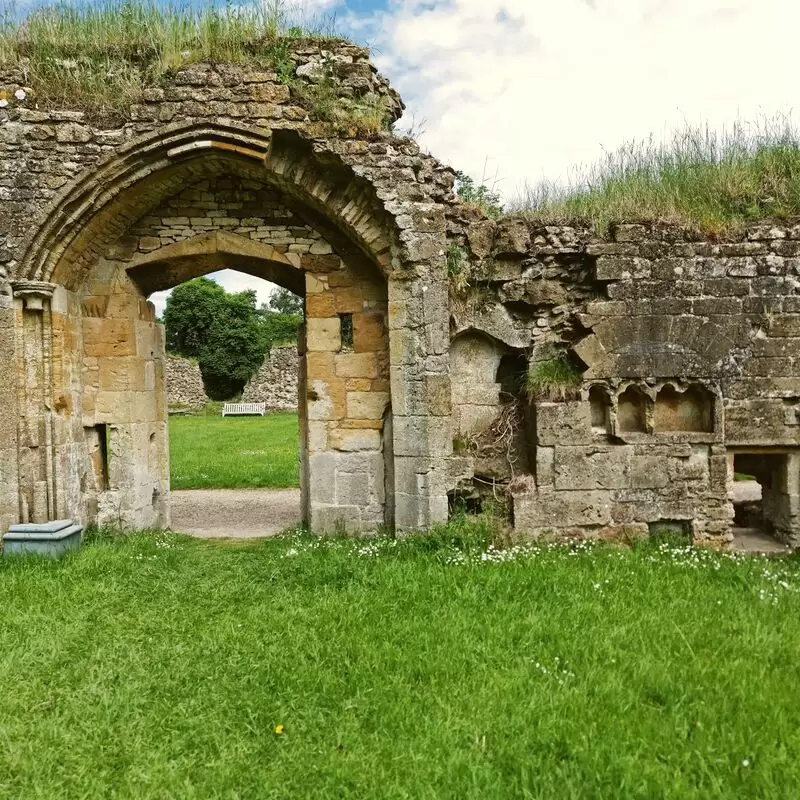 Hailes Abbey
Hailes, Cheltenham
Monday - Tuesday: Closed
Wednesday - Sunday: 10:00 AM – 5:00 PM
12. Montpellier Gardens

Experience the serene beauty of Montpellier Gardens. Located in the heart of Cheltenham, these gardens offer a tranquil oasis amid vibrant cultural venues and lively cafes. Enjoy breathtaking floral walks and delight in outdoor performances during the summer.

The center of Flora is the lungs of our city; an insider tip is the "Bandstand", a perfect place for Instagram photos! Don't miss nearby Cheltenham Town Hall, just a short stroll away and decked out in Edwardian splendor.

Montpellier Gardens
24 Montpellier Spa Road, Cheltenham

Monday - Sunday: Open 24 hours
13. Crickley Hill Country Park
Crickley Hill Country Park is a must-see in Cheltenham! Marvel at the breathtaking panoramic views over the Severn Vale and the Cotswold Escarpment. Discover the area's ancient historical roots with remains from the Iron Age and Roman times. Birdwatching enthusiasts will love spotting rare species. Don't miss the lovely café either. A short detour to the historic Roman villa of Great Witcombe is just 3 miles away. Cultural immersion, fresh air, and breathtaking views - Crickley Hill is a picturesque spot on your trip around the UK!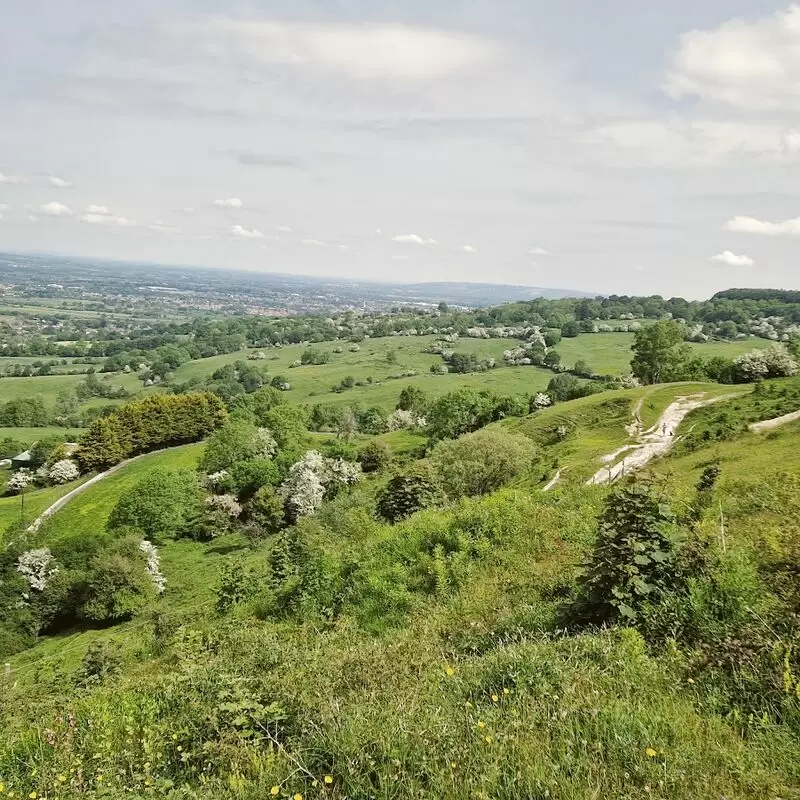 Crickley Hill Country Park
Crickley Hill, Birdlip, Gloucester
Monday - Sunday: 6:00 AM – 9:00 PM
14. Belas Knap Long Barrow
Belas Knap Long Barrow is a fascinating 5,000-year-old Neolithic burial site that offers a journey back in time to the mystical past. Spectacularly nestled in the lush Cotswolds countryside, the unusual horseshoe shape attracts explorers, archaeology enthusiasts and history buffs. During your visit, don't miss the opportunity to whisper secrets into the "false entrance" - according to local folklore, they are carried to the ancestors. Afterwards, take a short scenic drive to Sudeley Castle for more historical discoveries. You will create memories that will penetrate into the depths of time!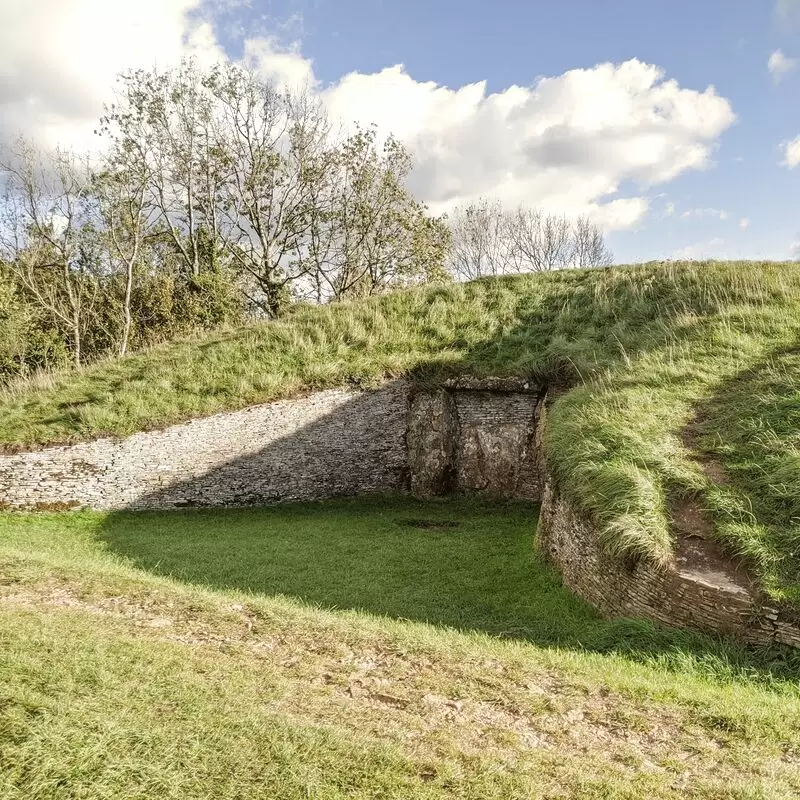 15. Devil's Chimney
Visit the fascinating Devil's Chimney in Cheltenham! It is not a classic chimney, but an enigmatic limestone formation mysteriously shaped by time. Its peculiar shape has given rise to countless urban legends that lend it an exhilarating aura. The leeward side holds a surprise: hidden coins jammed by visitors for good luck. Just a stone's throw away is the charming Lineover Wood nature reserve, where you can walk among rare butterflies and ancient trees. It's definitely a worthwhile pastime!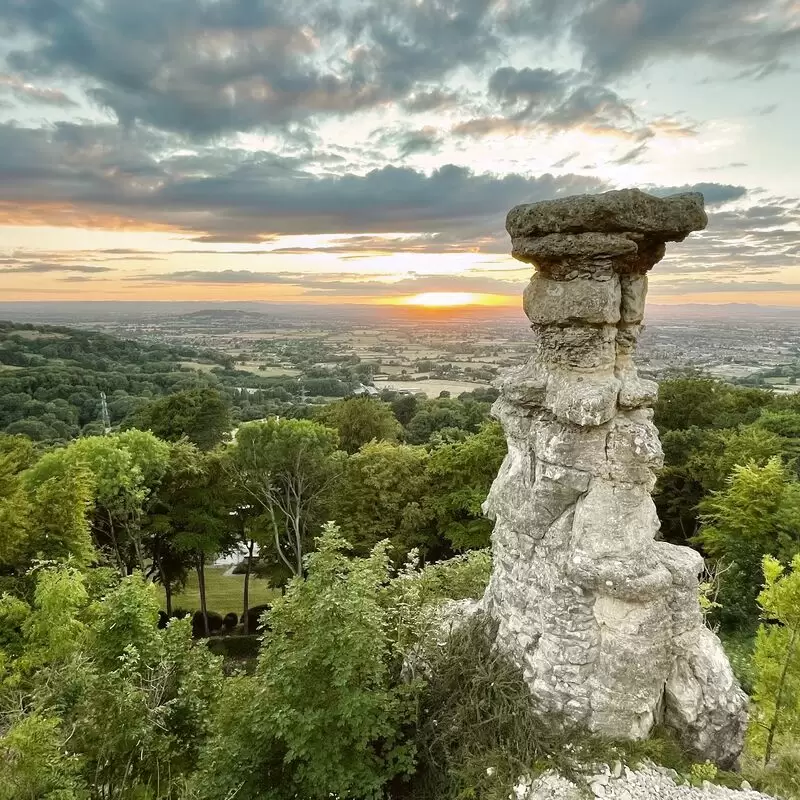 Devil's Chimney
Shurdington, Cheltenham
Monday - Sunday: Open 24 hours
16. Jet Age Museum
A hidden gem for aviation enthusiasts, the Jet Age Museum in Cheltenham offers a comprehensive experience of British aviation history. Here you can admire the iconic Gloster Meteor or climb into the cockpit of a Vulcan bomber for an exhilarating pilot experience. Discover the story of Sir Frank Whittle, whose genius paved the way for modern aviation. Just a short drive away, enjoy the tranquility of Robinswood Hill or marvel at the historic docks of Gloucester.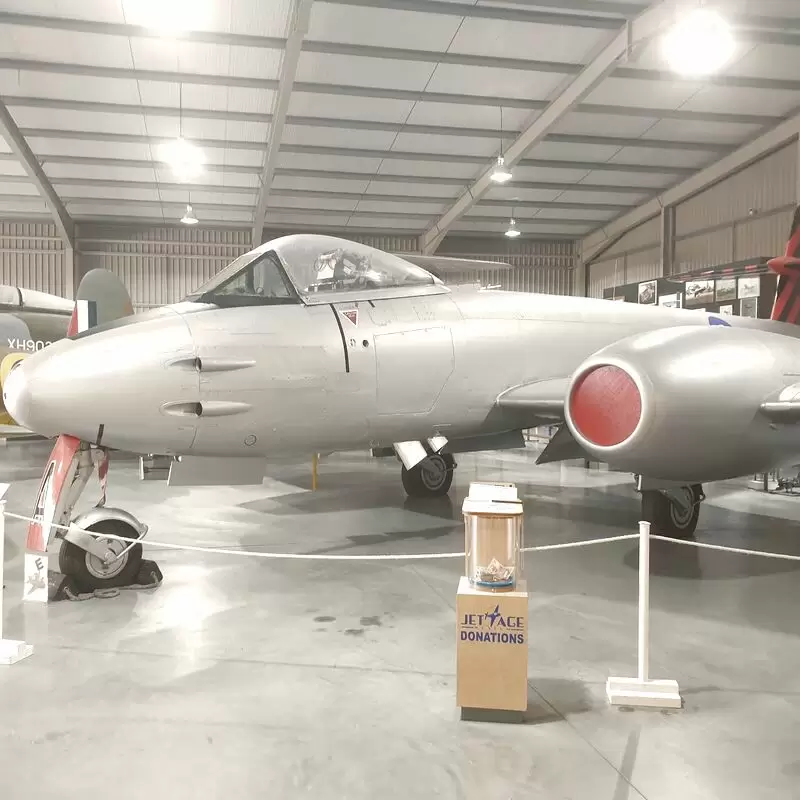 Jet Age Museum
Meteor Business Park, Cheltenham Road East, Gloucester
Monday - Friday: Closed
Saturday - Sunday: 10:00 AM – 4:00 PM
17. Everyman Theatre
Experience the cultural heart of Cheltenham at the Everyman Theatre, a Victorian-era architectural marvel with a long theatrical history. Experience amazing performances ranging from drama to comedy to musical delights. Little known is that this theater features stunning murals by Pre-Raphaelite artist Henry A. Payne. Just steps away are the spectacular Imperial Gardens, an ideal place to relax after an unforgettable theater experience.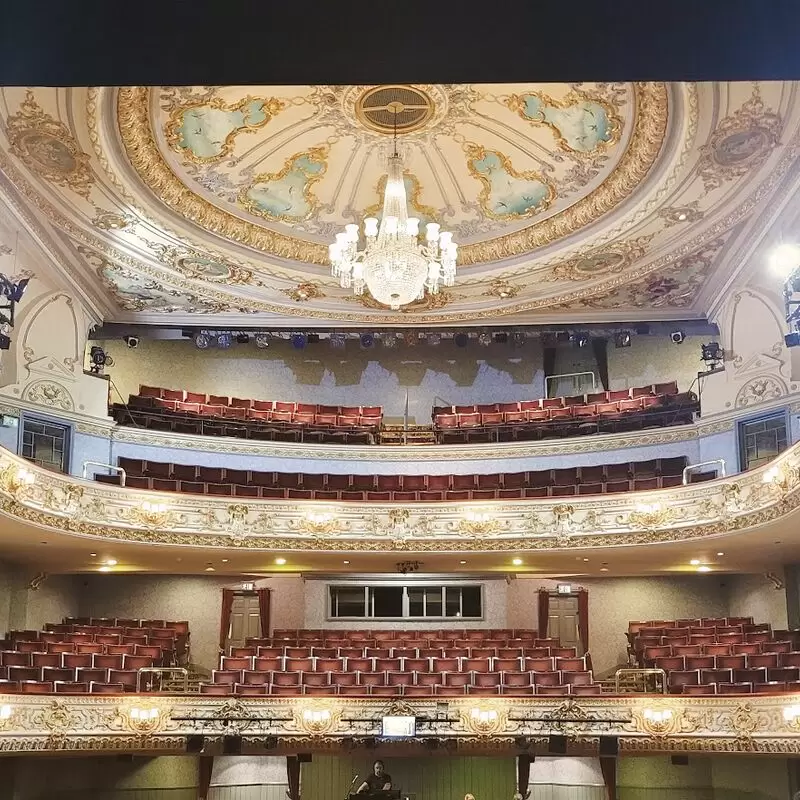 Everyman Theatre
7, Everyman Theatre, 10 Regent Street, Cheltenham
18. Lower Slaughter Museum
A visit to the Lower Slaughter Museum in Cheltenham is like a trip back in time. The museum is housed in a 19th century flour mill and displays an impressive collection of old machinery and vehicles. The Cotswold stone architecture alone is a feast for the eyes! A hidden gem is the mill's original gearbox, a marvel for technology enthusiasts. After your visit, don't miss charming Bourton-on-the-Water, just a ten-minute drive away! Discover the heart and history of Cheltenham and beyond in the tranquil setting of Lower Slaughter.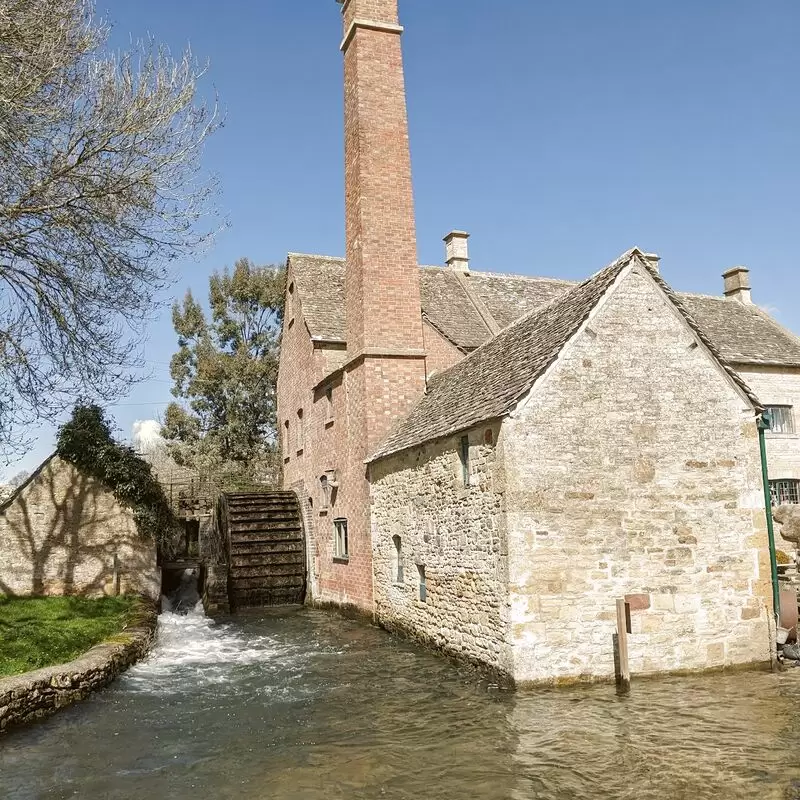 Lower Slaughter Museum
14 Mill Lane, Lower Slaughter, Cheltenham
19. Sandford Parks Lido

Experience a refreshing swim at Sandford Parks Lido, an outdoor swimming facility in Cheltenham. This oasis features a 50-meter pool, a children's pool, and a wading pool, all heated and fed by filtered water from a natural spring. The manicured gardens and on-site café invite sunbathing and picnicking.

Insider tip: Visit early in the morning to avoid crowds. After swimming, be sure to head to nearby Pittville Park for stunning views of the lake and historic Pump Room.

Sandford Parks Lido
Keynsham Road, Cheltenham

Monday: 6:30 – 9:00 AM, 11:00 AM – 7:30 PM
Tuesday - Thursday: 6:30 – 9:30 AM, 10:00 AM – 7:15 PM
Wednesday - Friday: 6:30 – 9:30 AM, 11:00 AM – 7:30 PM
Saturday: 11:00 AM – 7:30 PM
Sunday: 7:30 – 9:30 AM, 11:00 AM – 7:15 PM
20. The Brewery Quarter
Step into the vibrant heart of Cheltenham in the "Brewery Quarter," a modern urban development with a variety of restaurants, cinemas, bars and stores. The neighborhood hosts the annual "Balloon Fiesta" and features live outdoor music and spectacular nighttime light shows. In the mood for a craft beer? Discover the Brewhouse & Kitchen with its own microbrewery. For Hollywood glamour, the art deco Cineworld is a must. Just a short walk away, you'll find the Regency Buildings and the pretty Montpellier Gardens, another Cheltenham gem.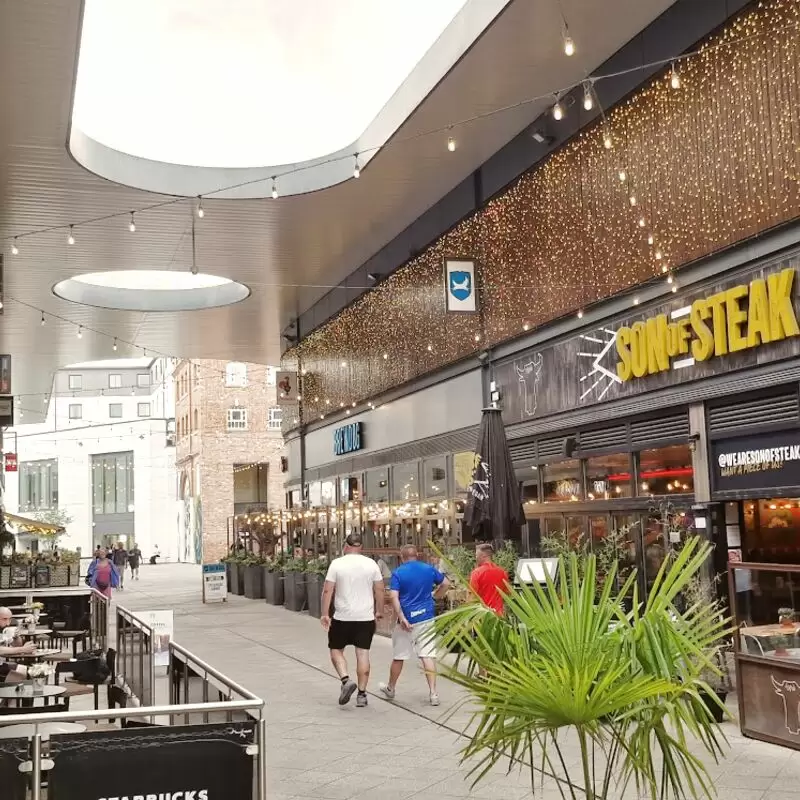 The Brewery Quarter
Henrietta Street, Cheltenham
Monday - Sunday: 9:00 AM – 12:00 AM
Thursday: 9:00 AM – 1:00 AM
Friday - Saturday: 9:00 AM – 2:00 AM
21. Hatherley Park
A visit to Hatherley Park is like a visit to a living painting. It is a charming urban oasis with beautiful flower borders, tranquil ponds and an adorable play area for children. It is the perfect place for a quiet picnic and a memorable photo shoot. Don't miss the "rock garden" popular with locals. Just a stone's throw away is the Jet Age Museum, where you can gain insight into the history of aviation.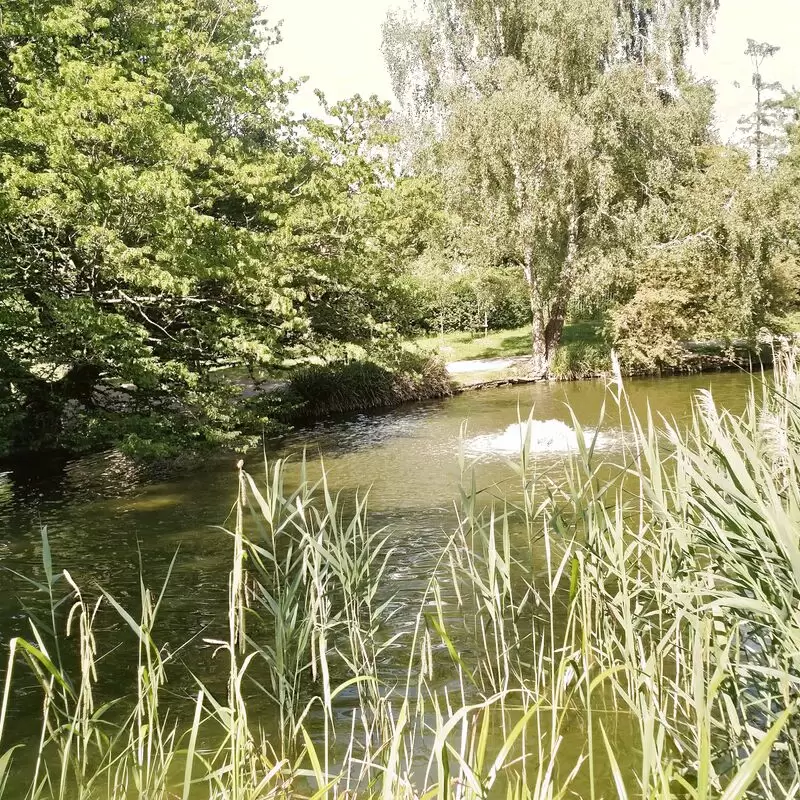 Hatherley Park
Bournside Road, Cheltenham GL51 3AL
Monday - Sunday: Open 24 hours
Best Time to Visit Cheltenham
The best time to visit Cheltenham is between late May and early September, when weather conditions are most favorable with moderate temperatures and minimal rainfall. The Cheltenham Jazz Festival in May and the Literary Festival in October are also popular times to visit.
Annual Weather in Cheltenham
Cheltenham 3-Day Forecast
Tue, 26 September
Night
52 °F
11 °C
0%
Morning
52 °F
11 °C
0%
Afternoon
57 °F
14 °C
87%
Evening
57 °F
14 °C
0%
Wed, 27 September
Night
51 °F
11 °C
0%
Morning
52 °F
11 °C
0%
Afternoon
61 °F
16 °C
69%
Evening
54 °F
12 °C
0%
Thu, 28 September
Night
48 °F
9 °C
0%
Morning
51 °F
11 °C
82%
Afternoon
54 °F
12 °C
60%
Evening
53 °F
12 °C
0%
Questions & Answers

Is Cheltenham safe for tourists?

Cheltenham is generally a safe city for tourists with a low crime rate compared to other British cities. However, as with any destination, tourists should still be vigilant, especially in busy areas and at night. The city's well-lit streets, patrolling police and video surveillance all contribute to safety, while locals are known for their friendly nature. The city is known as a health resort and for its cultural events, such as music and literary festivals and prestigious horse races.

How do I navigate public transportation in Cheltenham?

Public transportation in Cheltenham, UK, is facilitated by the extensive bus and rail network. The main public bus hub is the Promenade, which is close to most major attractions. Trains run regularly from Cheltenham Spa station to major cities. For convenience, it is advisable to use a contactless bank card or buy an all-day ticket if you plan to make several trips in one day. Don't forget to check the latest timetables and routes online or at the station's information desks.

Is Cheltenham expensive?

Cheltenham, known for its Regency architecture and horse racing track, can be considered mid- to high-priced in terms of cost in the United Kingdom. The cost of dining, shopping and entertainment is slightly higher than the national average. Accommodation can also be expensive, especially during peak travel periods or during the Cheltenham Festival. However, there are options for every budget, from luxury hotels to affordable guesthouses and from upscale restaurants to inexpensive cafes.

What local delicacies should I try in Cheltenham?

Cheltenham, in the heart of the Cotswolds, offers a delightful selection of typical English delicacies. Be sure to try the traditional cream tea, which consists of a warm scone with clotted cream and strawberry jam, often accompanied by a pot of locally blended tea. Also, don't miss the Cheltenham sausages, known for their special blend of herbs and Gloucester Old Spot pork. Finally, try the local artisan gins or ciders to get a taste of Cheltenham's countryside.

What is the local language?

The language spoken in Cheltenham, United Kingdom is English. It is the official and predominant language throughout the United Kingdom. However, you can also hear different accents and dialects that reflect the different regions and cultures of the country. Even in Cheltenham, which is in the southwest, the local accent can be slightly different from that in other parts of England. However, this is not a major communication problem, as Standard English is widely understood and spoken.

How friendly are the locals in Cheltenham?

The people of Cheltenham are known for their warmth and friendliness. Locals enjoy sharing the beauty and culture of their town with visitors. Whether it's tips for visiting attractions, recommendations for restaurants, or just friendly banter, they are happy to help and make guests feel welcome. The social culture in Cheltenham and the community-oriented nature of the town result in a friendly atmosphere that makes every stay a pleasant experience.

Is it easy to rent a car in Cheltenham?

Yes, it is quite easy to rent a car in Cheltenham. There are several reputable car rental companies, including major international and local agencies. With most companies, you will need a valid driver's license and a credit card for payment. If you are flying into Cheltenham, you can rent a car directly at the airport or make an appointment in the city center. It is often better to book online in advance to guarantee availability, especially in high season.

What type of power plugs and sockets are in Cheltenham?

In Cheltenham, United Kingdom, the power plugs and sockets are type G. This type is only found in the United Kingdom and some of its former colonies. You will need a plug adapter if your appliances use a different type of outlet. The standard voltage is 230 V and the standard frequency is 50 Hz. If your appliances use a different voltage or frequency, you will also need a voltage converter.

What's the local drinking age?

In Cheltenham, United Kingdom, the legal drinking age is 18. This age is the same throughout the United Kingdom. It is legal for someone under the age of 18 to consume alcohol at home or other private premises with permission, but buying alcohol or drinking in pubs and restaurants is only allowed for people who are 18 or older. Always remember to carry valid ID for age verification, as many establishments strictly enforce the law.

Can I get around Cheltenham speaking only English?

Absolutely, because Cheltenham is in the United Kingdom, where English is the native language. From restaurants to stores, from hotels to public transport - everyone speaks English. Many of the information signs for tourists are also in English. Therefore, you should have no problem finding your way around the city and communicating in English only.

Is tap water safe to drink in Cheltenham?

Yes, the tap water in Chelham, United Kingdom, is absolutely safe to drink. The country has some of the highest standards for tap water in the world. It undergoes rigorous testing and purification procedures, so there is no need to boil or filter it before drinking. However, some will notice a slight chlorine taste, common in many industrialized countries. It is recommended to let the water stand for some time to allow the chlorine smell to dissipate.

Is it customary to tip in Cheltenham?

In Cheltenham, similar to the rest of the UK, tipping is common but not obligatory. In restaurants, it is customary to tip around 10-15% of the bill if the service charge is not already included. Cab drivers and hairdressers are also happy to receive tips, but this is not a hard and fast rule and depends on how satisfied you were with the service. However, in pubs and at snack bars, tipping is not expected.

Are credit cards widely accepted in Cheltenham?

Yes, credit cards are widely accepted in Cheltenham, United Kingdom. Most businesses, including hotels, restaurants, stores and tourist attractions, accept major credit cards such as Visa, Mastercard and American Express. However, it is always a good idea to carry some cash for smaller establishments that may not accept card payments. When using a card abroad, foreign transaction fees often apply, so it is advisable to use a credit card that does not charge these fees.

Where can I access free Wi-Fi?

In Chelham, you can enjoy free Wi-Fi in many public areas, such as Cheltenham Library and several cafes, including The Soho Coffee Co. and Starbucks. Free Wi-Fi is also available at many restaurants, such as Ask Italian. For shoppers, the Regent Arcade Shopping Centre and the Brewery Quarter offer Wi-Fi for customers. Most hotels, guesthouses and some pubs, such as The Jolly Brewmaster, also offer free Internet access. Please note that the speed and security of public Wi-Fi can vary.

What are some local customs I should be aware of?

In Cheltenham, as in the rest of the United Kingdom, it is customary to queue or wait properly. Courtesy and punctuality are valued in social interactions and business meetings. Tipping of 10-15% is common in restaurants, but not a strict rule. If you are invited to a local's home, bring a small gift for the host. Unlike other countries, it may be considered rude to start eating before all guests have been served.

Is Cheltenham a family-friendly destination?

Cheltenham in the United Kingdom is indeed a family-friendly destination. The city offers several kid-friendly attractions, including the Wilson Art Gallery & Museum and Sandford Parks Lido, an outdoor pool complex. There are also numerous parks that are perfect for a family picnic, such as Pittville Park and Montpellier Gardens. In addition, Cheltenham hosts family-friendly festivals such as the Literary Festival and the Music Festival, making the town even more attractive to families.

Where to find vegan or vegetarian food?

Cheltenham offers a variety of venues for vegan or vegetarian dining. The Veggie Deli in the city center serves delicious plant-based dishes. The Coconut Tree is a good place to go for Sri Lankan vegan dishes. A little further away, WoodKraft and The Curry Corner offer vegan options on their menus. Roots Cafe is also a popular spot known for its organic menu, while Vinnie's Eatery is a city favorite for vegan pizzas and delicious plant-based dishes.

How reliable is the public transport in Cheltenham?

The public transport system in Cheltenham, England, is quite reliable and efficient. The city is well served by buses that regularly serve different parts of the city and connect Cheltenham with other cities in the area. There is also a train station with direct connections to major cities such as London, Birmingham and Bristol. It is easy for residents and tourists to find their way around the city. Punctuality and a comfortable journey are guaranteed by the local transport companies.

Can I bike around Cheltenham?

Yes, cycling is a wonderful way to explore Cheltenham, United Kingdom. The town has excellent bike paths with scenic views, historic sites and charming cafes. You can cycle through the charming town center, explore parks like Pittville, or venture into the surrounding Cotswolds countryside. If you don't have your own equipment, you can rent a bike locally. Whether you are an experienced cyclist or a leisurely cyclist, Cheltenham offers a wonderful cycling experience.

What is the health care system like in Cheltenham?

In Cheltenham, health care is provided primarily by the United Kingdom's National Health Service (NHS). Residents have access to high-quality, publicly funded health care, including primary care, inpatient care, long-term care, eye care and dentistry. Private healthcare providers are also available for services not covered by the NHS or for those who prefer it. Cheltenham General Hospital is a major healthcare provider in the region and offers a variety of specialty services.

Are there any areas or places to avoid?

Although Cheltenham is generally a safe and lively city, it should be noted that anti-social behavior can occasionally occur in certain areas, especially late at night. In areas with a busy nightlife, such as the city center, there can be tumult when clubs and pubs close. Therefore, tourists are advised to be careful during this time. However, most visitors enjoy a pleasant and trouble-free stay in Cheltenham.

How close is Cheltenham to other popular cities in UK?

Cheltenham, located in Gloucestershire, is in the southwest of the United Kingdom. It is just over 40 miles from Bristol and about 50 miles from Birmingham. If you want to visit the capital city of London, you will have to travel about 95 miles to the east. Oxford, known for its prestigious university, is closer, about 40 miles away. So, Cheltenham not only offers local attractions, but is also close to other popular cities in the United Kingdom.

Where can I buy a SIM card?

In Chelham, UK, you can buy a SIM card in numerous places. Major service providers like Vodafone, EE and O2 have stores in the city center where you can buy a SIM card. Alternatively, you can buy them from electronics stores like Carphone Warehouse. Supermarkets like Tesco and Sainsbury's have their own range of SIM cards that you can buy at a great price. Remember that you need an unlocked phone to use a UK SIM card.

What emergency numbers should I know?

In Chelham, United Kingdom, as in the rest of the country, the main emergency number is 999, which is used to call the police, ambulance and fire department quickly. If you need less urgent medical help, you can dial 111, a free NHS emergency number. For reports of traffic accidents, call Highways England on 0300 123 5000. Remember that misuse of these phone numbers can be considered a criminal offense.

Is Cheltenham accessible for someone with disabilities?

Cheltenham is easily accessible for people with disabilities. Most public areas, businesses and popular attractions have accessible facilities such as ramps, lowered counters and accessible restrooms. Public transportation also has accessible facilities and services. However, it is recommended to contact specific establishments or public services in advance to ensure they can accommodate special needs. Please note that some of the older or historic buildings have limited accessibility due to their age and architecture.

What is Cheltenham famous for?

Cheltenham, located in the heart of the Cotswolds, is a quintessentially English town famous for its Regency architecture. It is particularly famous for the Cheltenham Festival, a four-day horse racing event. The town also hosts the famous Cheltenham Literature Festival, a haven for literature lovers with author talks and workshops. In addition, the city has a distinct gastronomic scene with an annual food and drink festival celebrating local produce.

What unique experiences will I find in Cheltenham?

Cheltenham, also known as "The Festival Town", is famous for cultural activities and horse racing. You can also explore Regency architecture, visit the Wilson Art Gallery and Museum, or enjoy a picnic on Cleeve Hill with panoramic views of the city. Dinner at a Michelin-starred restaurant and a stroll through the Montpellier district of boutiques and cafes offer urban delights. For a unique experience, relax at Sandford Parks Lido outdoor pool or take a steam train ride on the Gloucestershire Warwickshire Railway.

Do most people in Cheltenham speak English?

Yes, English is the predominant language in Cheltenham, United Kingdom, and is spoken fluently by a large majority of the population. The city is located in the heart of England and is largely monolingual. However, since Cheltenham is a vibrant and multicultural city, you will also hear a variety of languages spoken by its diverse population and international tourists. If you speak English, you should have absolutely no problems communicating in Cheltenham.

Are there any dress codes or etiquette rules in Cheltenham?

Cheltenham, the United Kingdom, is a blend of traditional and modern culture. Generally, no particular dress code is prescribed, but smart casual attire is preferred when visiting finer restaurants or attending events such as the Cheltenham Festival. As for etiquette, British standards apply: Courtesy is appreciated, tipping is common but not required, and queuing is expected. However, always check the dress code of the specific event or the venue's policies to ensure it is appropriate.

Can I use Uber in Cheltenham?

Yes, Uber is available in Cheltenham. You can easily request a ride using the Uber app on your smartphone. Since Cheltenham is a relatively small town with numerous local cab services, Uber may not be as widely available as in larger UK cities. Still, Uber is a reliable and convenient option, especially for travelers seeking familiarity and convenience. With Uber, you also get a quote before confirming your ride, which can help with budgeting.

Feedback

I hope you found this article informative and helpful. I'm eager to improve the content and make it even more valuable for you. If you have any feedback or suggestions, I would love to hear from you.

Do you have any tips or hidden gems that you think should be added to the list? Are there any areas that you feel could use more explanation or clarification?

Your input is greatly appreciated and will help us to continue providing high-quality content that meets your needs and interests. Please feel free to share your thoughts.