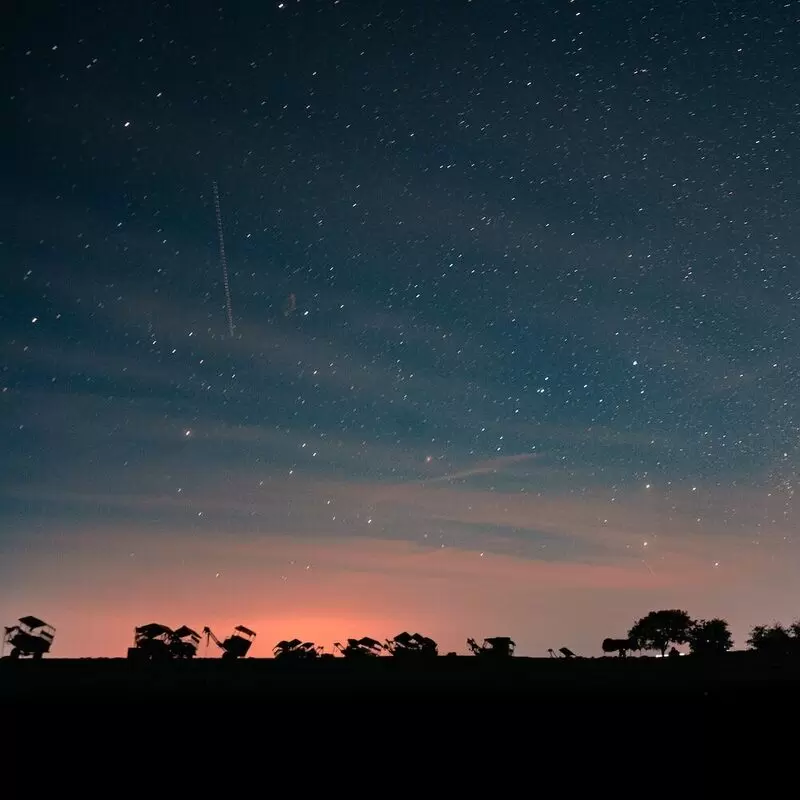 1. Mapro Garden

Mapro Garden in Panchgani is an absolute delight for lovers of food, nature and shopping. Taste the freshest strawberries, enjoy homemade chocolates and sample a range of Mapro products in the enchanting atmosphere of this garden.

Insider tip: Be sure to try the house specialty - strawberries with cream. Also, don't forget to pack a picnic, the green lawn is the perfect place for it! Nearby you can explore another jewel: the Kaas Plateau, a UNESCO World Heritage Site.

Mapro Garden
15/1B, Gureghar, Panchgani - Mahabaleshwar Rd, Mahabaleshwar

Monday - Sunday: 8:00 AM – 11:00 PM
2. Table Land Lake

Table Land Lake is a magnificent spectacle in Panchgani that is a must visit for its mesmerizing sunset panoramas. This shallow mountain peak, the second highest in Asia, offers a seductive panoramic view of Rajpuri Caves and Devil's Kitchen. Its mystical appeal intensifies during the monsoon season, when it is garnished with lush greenery and chirping birds. Try horseback riding here, a crowning experience!

Insider tip: Don't miss the "Pandav's footprint", a unique local landmark. Not far from this beauty, you can discover the enchanting "Sydney Point", from where you can enjoy a wide view.

Table Land Lake
WRH4+9P6, Godavali, Panchgani

Monday - Sunday: 6:00 AM – 8:00 PM
3. Harrisons Folly

Harrison's Folly in Panchgani is a must visit for its breathtaking panoramic view of Panchgani and nearby Wai. Ideal for adventurous travelers are the paragliding opportunities offered by this viewpoint. Enjoy the colorful sunsets that transform the sky into a palette of fiery hues.

An insider tip: the perfect place for a picnic! If you're in the mood for more, the tranquil Krishna River flowing through the picturesque backdrop of the Dhom Dam is within reach.

Harrisons Folly
WRVJ+WG2, Dandeghar

Monday - Sunday: Open 24 hours
4. Parsi Point

Immerse yourself in the panoramic view at Parsi Point, one of the main attractions of Panchgani. Be overwhelmed by the sight of the dense Krishna Valley, the glittering Dhom Dam and the lush flora in all shades of green.

An insider tip is to visit at sunrise to witness a magical spectacle. Combine the visit with a side trip to nearby Sydney Point, which is only about 2 km away and offers additional picturesque views! Panchgani is not just a destination, but an experience waiting to unfold.

Parsi Point
Ganeshpeth, Panchgani

Monday - Sunday: 8:30 AM – 7:30 PM
5. Sydney Point
Sydney Point is popular with travelers and offers panoramic views of Krishna Valley, Dhom Dam and the lush forests of Panchgani. The timeless beauty of the place, born out of the whispers of colonial aesthetics, stands out. Don't miss the mesmerizing sunrise! Just a short drive from here are the Rajpuri Caves, which promise a spiritual excursion full of history and legends. Panchgani's best kept secrets make for an exciting day of exploration.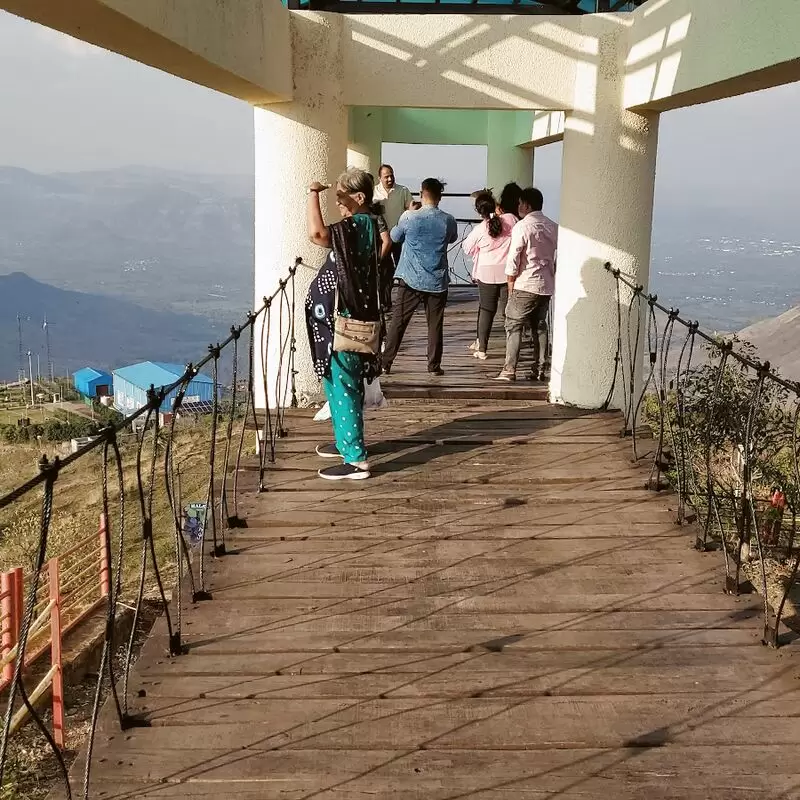 Sydney Point
WRP4+M87, Dhandeghar, Panchgani
Monday - Sunday: Open 24 hours
6. Devrai Art Village
Experience the wonderful blend of art and culture at Devrai Art Village in Panchgani. Experience a rare blend of tribal art from locals and artisans from Chhattisgarh and Odisha. Explore the fascinating process of making artifacts using the dhokra method. Reveal the beauty of nature through its metal and stone artworks. The Ravine Hotel, a short walk away, is a well-kept secret and offers a panoramic view of the Dhom Dam, the perfect end to a culture-filled day.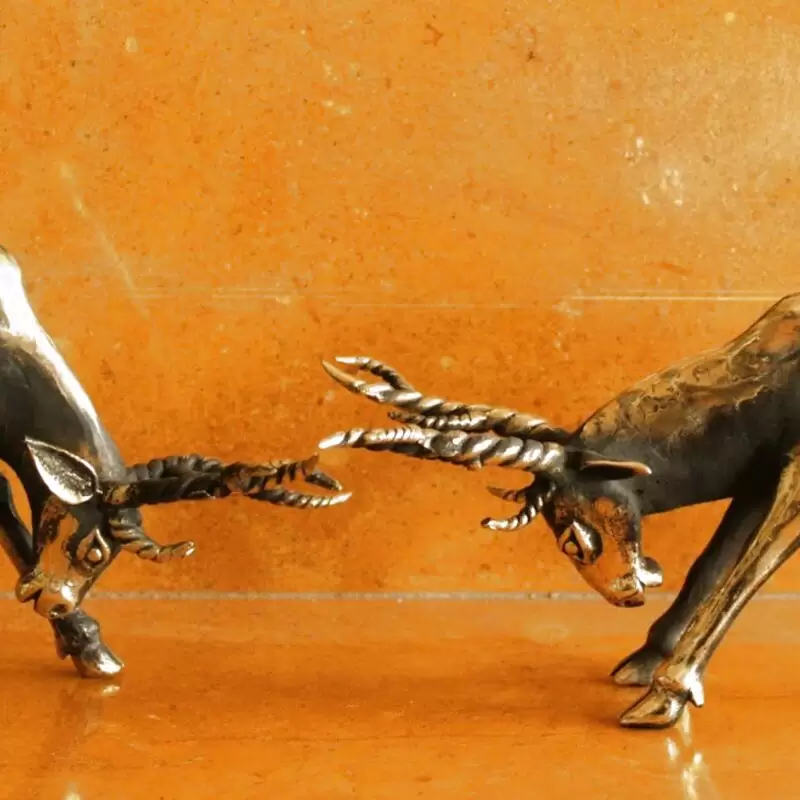 Devrai Art Village
Devrai, panchgani CHS, opposite On Wheelz Amusement Park, Ganeshpeth, Panchgani
Monday - Sunday: 10:30 AM – 5:30 PM
7. Bhilar Water Fall Point
Bhilar Water Fall Point in Panchgani is a spectacular natural spectacle where water cascades down amidst lush greenery, offering a mesmerizing sight! The point offers a panoramic view of the picturesque landscapes that will completely enchant your senses. The soft murmur of the falling water is an invigorating experience, suitable for both experienced hikers and leisure travelers, and a must-see. Just a short walk away is Kates Point, which offers further fascinating glimpses of Panchgani's natural beauty.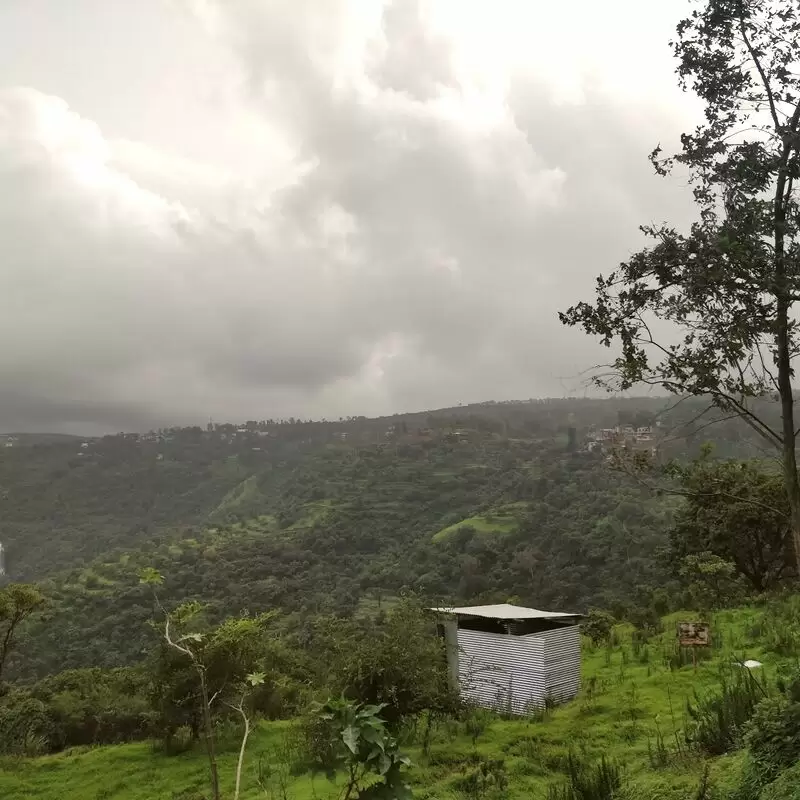 Bhilar Water Fall Point
WQFF+QG7, Panchgani - Mahabaleshwar Rd, Mahabaleshwar
Monday - Sunday: Open 24 hours
8. Tiger Cave Panchagani
The Tiger Cave in Panchgani is an exciting excursion for adventure seekers and history buffs. Located amidst dense forests, it offers fascinating rock formations reminiscent of bygone eras. The cave is a hidden gem that is surrounded by many legends associated with the Pandavas from the Mahabharat epic. Don't miss the opportunity to hike up to the cave and enjoy the panoramic view it offers. Nearby, you can breathe in the refreshing air of the Lingmala Waterfall, which adds another shimmering jewel to your Panchgani experience!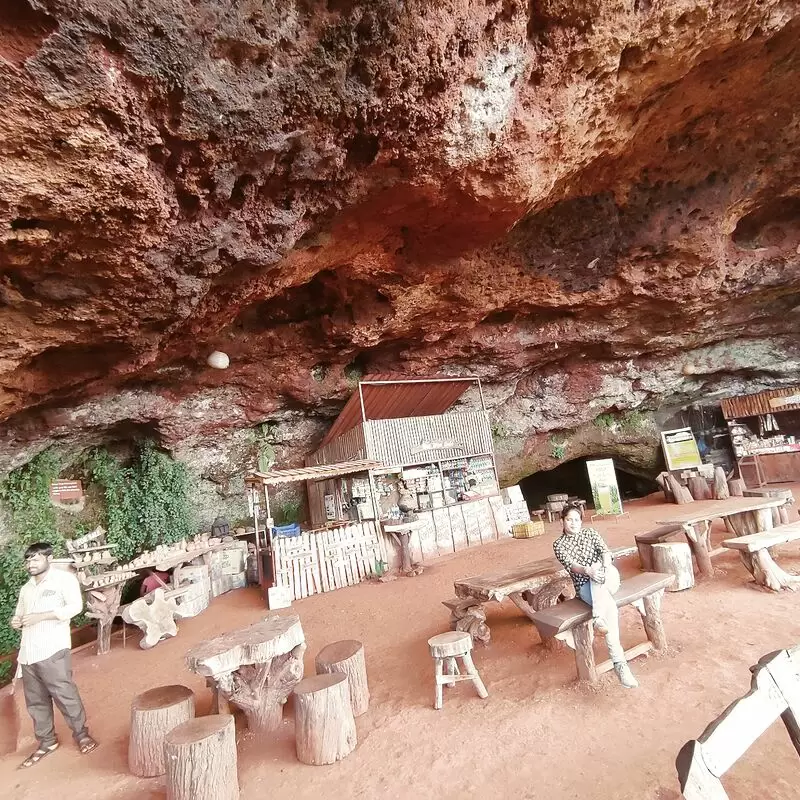 Tiger Cave Panchagani
Table Land Toll Booth, cave, Table Land Rd, near st. Josephs convent school, Bhim Nagar, Panchgani
Monday - Sunday: 8:00 AM – 7:00 PM
Wednesday: 8:00 AM – 5:00 PM
9. Tate Point Panchgani
Embark on an exciting journey to Tate Point in Panchgani to admire the mesmerizing scenery of Krishna Valley and Dhom Dam. This viewpoint is especially enchanting at sunrise and sunset, when the light bathes the landscape in vibrant colors. Admire the art of local tribes who make artifacts crafted from straw, which are sold here. Just a short distance away, Sydney Point offers equally breathtaking views of the countryside and picturesque images of the Pandavgadh and Mandhardeo hills.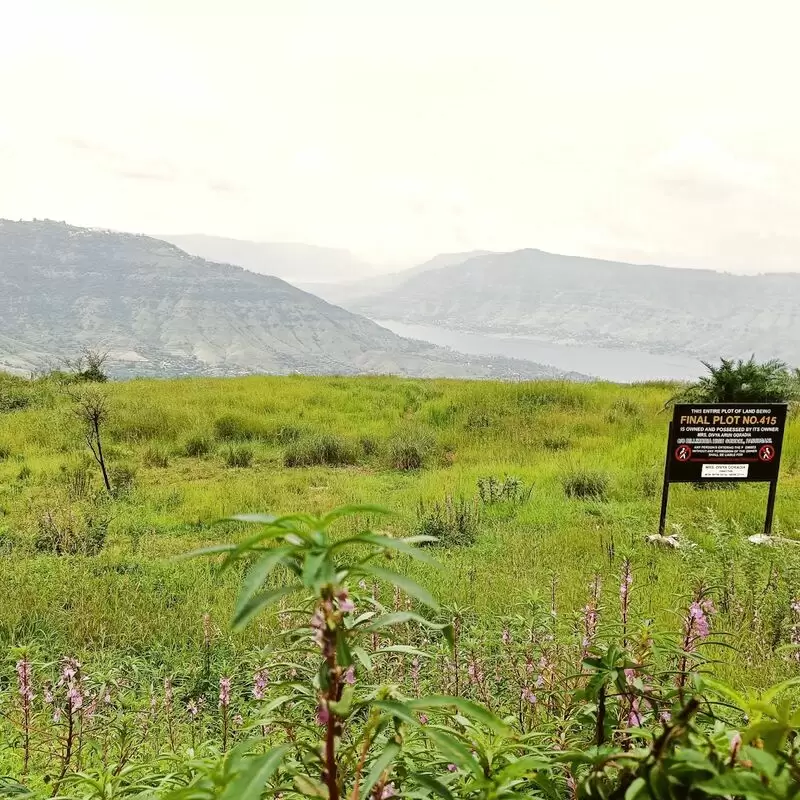 Tate Point Panchgani
WRM3+CXF, Dhandeghar, Panchgani
Monday - Sunday: Open 24 hours
10. On Wheelz Amusement Park
Enter a world of laughter and hilarity found only at On Wheelz Amusement Park in Panchgani, where fun and excitement meet at every turn. Located in the serene surroundings of the hill station, the park not only offers adrenaline-pumping rides for all ages, but also promises a view of the beauty of the hill station from the Ferris wheel. Visit the mini train, a hidden gem guaranteed to go over well with the kids. Just a few kilometers away, you can also explore the fascinating Sydney Point, which offers unobstructed views of the Krishna Valley.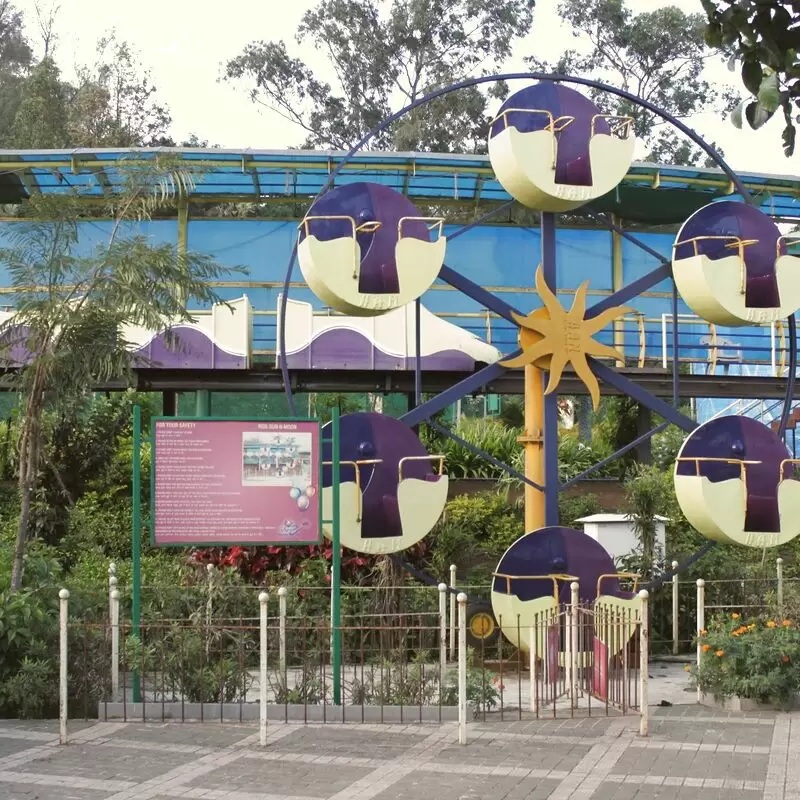 On Wheelz Amusement Park
Survey No.7,Near Sanjeevan School, Taighat, Ganeshpeth, Panchgani
Monday - Sunday: 10:00 AM – 9:00 PM
11. Swachha Bharat Point Panchgani
Swachha Bharat Point in Panchgani offers a breathtaking panoramic view that will stay in your memory. Standing here amidst the cool whispering breeze, you can enjoy mesmerizing views of misty mountain ranges blending with the horizon. An insider's tip is to experience the mesmerizing sunset from this vantage point when the sky is bathed in vibrant colors. Moreover, this point is located near other fascinating attractions such as Sydney Point and Parsi Point, offering a fabulous nature experience.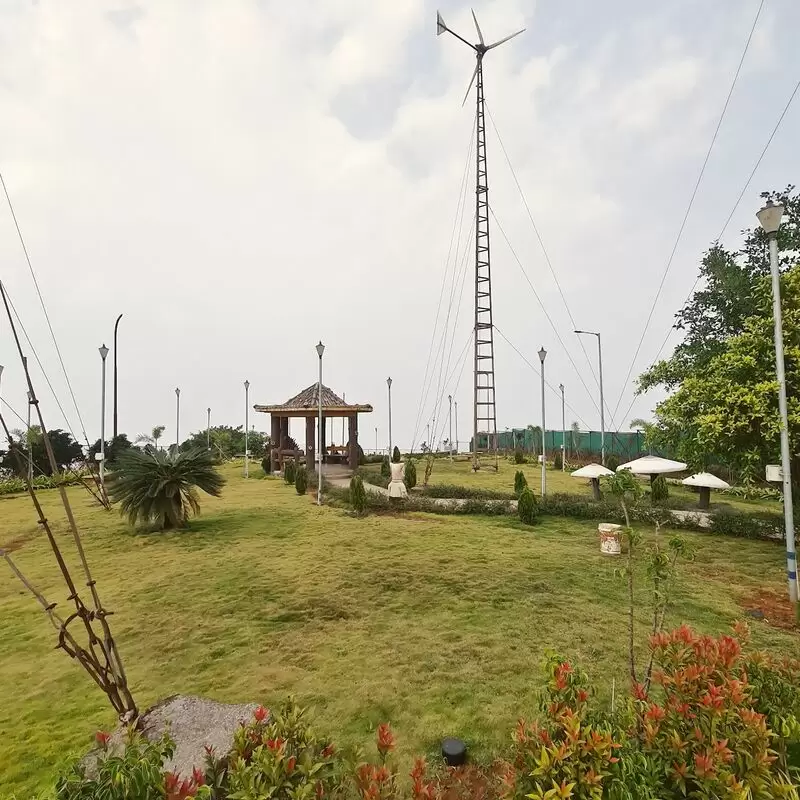 Swachha Bharat Point Panchgani
Dumping Aria, Dhandeghar, Panchgani
Monday - Sunday: Open 24 hours
12. Panchgani Adventure
Visit Panchgani Adventure to explore the beauty of nature with adrenaline! This outdoor paradise beckons thrill-seekers with exhilarating paragliding, daredevil mountain biking, and scenic horseback rides. Descend into a raging river on a raft or abseil across the valley on a zip line - experience this unadulterated, unbridled thrill! Pro-tip: Make a quick stop at nearby Sydney Point for breathtaking views of Krishna Valley and the Dhom Dam - scenery you won't soon forget.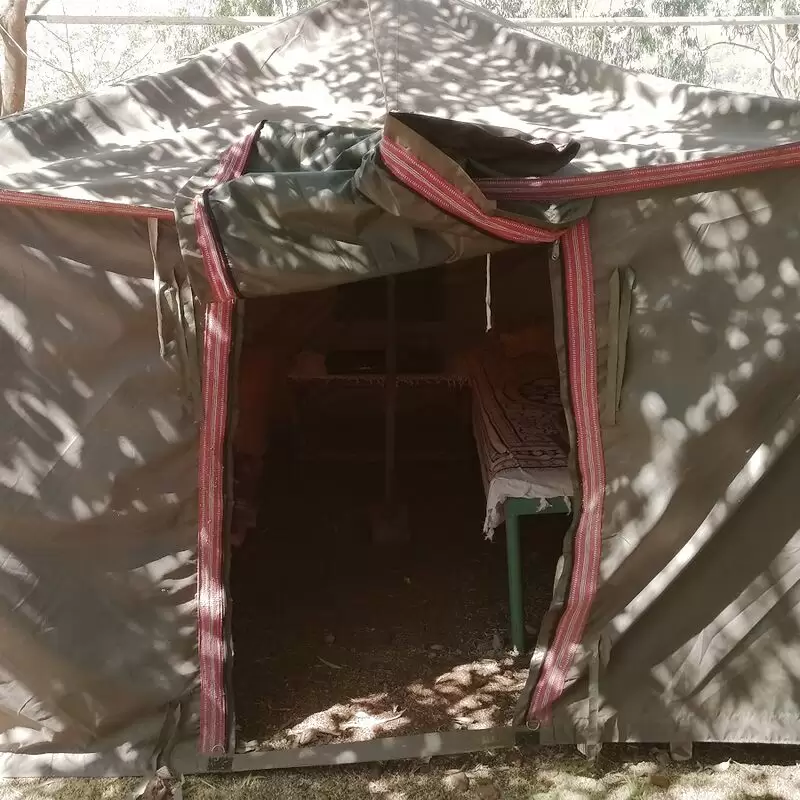 Panchgani Adventure
Khinger Rd, Panchgani
13. Rathore Adventures
Venture into the exciting world of Rathore Adventures in Panchgani for an unforgettable outdoor experience. This place is a treat for adrenaline junkies and offers activities like trekking, paragliding and even horse riding. Strap on a backpack and spend a day hiking through the scenic area, known for its dawn views and lush trails. Just a stone's throw away is tranquil Lake Venna, a perfect place for boating and relaxing after an adventure accompanied by picturesque views.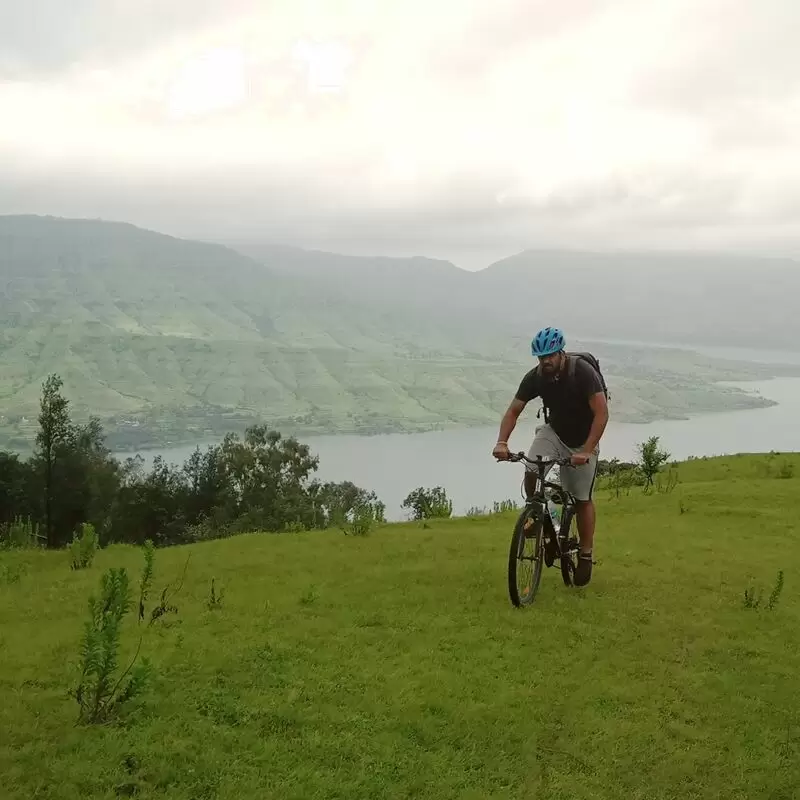 Rathore Adventures
Cheese Factory courtyard, Panchgani Mahabaleshwar Road, Bhose, Panchgani
Monday - Sunday: 8:00 AM – 9:00 PM
Best Time to Visit Panchgani
The best time to visit Panchgani, India, is from September to May, when the weather is pleasant and ideal for sightseeing and outdoor activities. The summer months (March to June) are also popular for fruit tasting.
Annual Weather in Panchgani
Panchgani 3-Day Forecast
Thu, 21 September
Night
71 °F
22 °C
86%
Morning
71 °F
22 °C
71%
Afternoon
76 °F
25 °C
65%
Evening
72 °F
22 °C
72%
Fri, 22 September
Night
71 °F
21 °C
75%
Morning
70 °F
21 °C
86%
Afternoon
76 °F
24 °C
67%
Evening
72 °F
22 °C
89%
Sat, 23 September
Night
69 °F
21 °C
0%
Morning
68 °F
20 °C
0%
Afternoon
78 °F
25 °C
64%
Evening
71 °F
22 °C
65%
Questions & Answers

What is the local language spoken in Panchgani?

The local language mainly spoken in Panchgani is Marathi, as the city is located in the Indian state of Maharashtra. However, due to the city's popularity as a tourist destination, a large percentage of people also speak Hindi and English. Marathi, the regional language, is the predominant language and is used by locals for daily communication. Nevertheless, most of the population is multilingual, which allows for smooth conversation with tourists from different parts of the world.

What type of food is Panchgani famous for?

Panchgani is known for its traditional Maharashtrian cuisine. The region is particularly famous for its unique supply of fresh strawberries and a range of strawberry-based treats, including jams, jellies and ice creams, as many strawberry farms are located here. Panchgani is also known for other local delicacies such as vada pav, poha and puran poli. Panchgani's local cuisine combines vibrant flavors with a blend of spices that offers an unforgettable culinary experience.

Is Panchgani safe for tourists?

Yes, Panchgani is considered safe for tourists. It is a popular tourist destination known for its pleasant climate, peaceful environment and scenic beauty. The local authorities and the tourism department provide a safe environment for the visitors. However, as in any other tourist destination, it is advisable to be careful with personal belongings. The locals are also friendly, which makes the situation even more pleasant for tourists. The emergency services are easily accessible in case of need.

What unique cultural traditions exist in Panchgani?

In Panchgani, India, a blend of Marathi and Parsi traditions shapes the city's unique cultural fabric. Local festivals such as Navroze and Gudi Padwa are a testament to this fusion and are filled with community celebrations, lively processions, traditional music and dance, and prayers. Strawberry cultivation is an integral part of the local lifestyle and is reflected in various culinary practices and markets. The strong colonial influence is evident in the historic British-era buildings and Parsi houses, whose architecture symbolizes a fascinating cultural dialogue.

How can I travel around within Panchgani?

Traveling in Panchgani, India, is a delightful experience, largely because of the city's compact size. Major modes of transportation include cabs and auto-rickshaws, which are easy to find in the central areas. You can also rent bicycles to explore the city's tranquil landscapes at your own pace. Alternatively, you can also hire a private cab for a more convenient and easy way to get around the city. Another way to explore the breathtaking landscapes of this picturesque hill station is by hiking.

Are there any dress code norms to respect in Panchgani?

Panchgani, India, is relatively liberal when it comes to dress code. However, being a diverse country with deep cultural roots, modest dress is generally recommended, especially when visiting religious sites. Be sure to avoid overly revealing clothing such as short shorts or crop tops. Given Panchgani's semi-tropical climate, focus on comfort. Light cotton clothing, hats, and sunglasses are the perfect daytime attire. Remember to remove your footwear before entering temples or religious buildings.

How can I access Wi-Fi or Internet in Panchgani?

During your stay in Panchgani, India, you can access WiFi or the Internet through various methods. Many hotels and restaurants offer free Wi-Fi services to their guests. However, this is not always reliable. You can also get an Indian sim card from local operators such as Airtel, Vodafone and Jio, which offer internet data packages suitable for tourists. You can also access the Internet in other places, such as Internet cafes, for a small fee.

Is it easy to find vegetarian or vegan food options?

Yes, it is quite easy to find vegetarian or vegan food in Panchgani, India. There are numerous restaurants and takeaways in the area that specialize in vegetarian and vegan dishes. Indian cuisine, in particular, offers an abundance of vegetarian dishes prepared from fresh, locally sourced ingredients. Vegan options are also increasingly available, though it is always advisable to check with restaurants about their specific offerings.

What kind of local transport is available?

In Panchgani, local transportation options are relatively limited due to the small size of the city. The most common mode of transportation is auto-rickshaws, which are ideal for short distances within the city. For longer distances or sightseeing, hiring a cab or private vehicle is the best option as it allows you to explore the scenic beauty of Panchgani at your own pace. Alternatively, you can explore the city by bike or on foot, which brings a refreshing and intimate touch to your trip.

What is the common method of payment in Panchgani?

The most common form of payment in Panchgani, India, is cash in Indian Rupees (INR). However, credit and debit cards are also widely accepted, especially in upscale restaurants, hotels and stores. Digital payment methods such as UPI or Paytm have also gained popularity in recent years. However, it is advisable to carry enough cash, especially when visiting local markets or rural areas where plastic cards or digital payment systems may not be available.

How is the local hospitality towards tourists in Panchgani?

The hospitality of the locals towards tourists in Panchgani, India, is truly warm and welcoming. As a popular tourist destination, the locals are used to dealing with tourists and are often very friendly and helpful. Many residents even speak English, which makes it easier to communicate with foreign tourists. Tourists can be assured that they will be treated with respect and will find excellent service at local accommodations, restaurants and attractions. The general atmosphere gives visitors a sense of security and comfort.

Are there any health precautions to observe in Panchgani?

If you are traveling to Panchgani, make sure you have up-to-date routine vaccinations such as MMR, DTP, chicken pox, polio and the annual flu shot. It is safe to consume local food and water. Since this is a hilly region, people with respiratory problems should carry the necessary medications. Also, don't forget to carry mosquito repellent, as diseases can be transmitted by mosquitoes. If you are planning a hike, prepare for the sun and take sunscreen with high SPF to avoid sunburn.
Can I drink tap water in Panchgani?
How is the nightlife in Panchgani?
In Panchgani there is no vibrant nightlife like in the big cities. The city is known for its tranquility, clean air and lush greenery. The quiet evenings are mostly spent enjoying local food, taking a quiet walk under the stars or attending early evening cultural events. Although there are no nightclubs or late night parties here, the tranquility and serene beauty of this place at night offer a unique and relaxing experience for travelers. It is an ideal destination for nature lovers and those seeking tranquility.
Are credit cards widely accepted in Panchgani?
Although Panchgani is a popular tourist destination, credit card acceptance may not be as widespread as you would expect, especially in smaller stores, street vendors and rural areas. It is highly advisable to carry enough cash for daily expenses. Larger hotels, restaurants and stores may accept credit cards, but it would always be a good idea to check beforehand to avoid inconvenience. There are ATMs in the city where you can withdraw cash.
What type of electric outlets are used in Panchgani?
In Panchgani, India, the sockets and plugs are type D and M. The standard voltage is 230 V and the frequency is 50 Hz. Type D has three round pins in a triangular pattern, while type M is like type D, but its pins are much larger. You may need a voltage converter or plug adapter if the plugs and voltage in your country are not compatible with the Indian power system. It is advisable to check this before your trip to avoid any inconvenience.
What important numbers should I know for emergencies?
If you are in Panchgani, India, you should know a few important emergency numbers. The number for the police is 100 and for the fire department is 101. For medical emergencies, dial 108 for ambulance services. These numbers are toll-free and available throughout India. It is also a good idea to have the numbers of your country's consulate or embassy ready in case you need consular assistance.
What are the typical costs for meals in Panchgani?
Prices for meals in Panchgani can vary depending on the restaurant. However, usually a meal at a budget restaurant costs around INR 150 to 250. If you choose to eat at a mid-range restaurant, a three-course meal for one person can cost between INR 400 and INR 1000. Street food, popular with tourists for its authentic Indian flavors, is even cheaper.
Any famous events or festivals to experience in Panchgani?
The annual strawberry festival is held in Panchgani and the town becomes a paradise for tourists and fruit lovers. The hill town explodes with brightly colored strawberries, which the locals turn into various delicacies such as syrup, ice cream, jelly and even traditional sweets. Other cultural events such as Marathi theater performances, traditional dance shows and music concerts are also frequently on the program of the festival, which is an exciting mix of cultural and culinary experiences for visitors.
Are pets allowed in public areas in Panchgani?
Yes, pets are generally allowed in public areas in Panchgani, India. However, it is important to keep your pet under control at all times, especially because of the large population of free-roaming cattle and wildlife in the city. Some parks, markets and other public places may have restrictive rules to ensure cleanliness and safety, and not all accommodations are suitable for pets. It is therefore advisable to check the rules in advance before taking your pet to a public place.
Is it customary to tip in restaurants or taxis in Panchgani?
In India, including Panchgani, tipping is not obligatory, but it is very much appreciated. In restaurants, depending on the service, you can tip about 10-15% of the bill. Cab drivers, on the other hand, do not usually expect a tip, but rounding up the fare or giving a small amount is a nice gesture and is often appreciated. It is a good way to thank service providers for their hard work and dedication.
Can I access medical facilities easily in Panchgani?
Yes, Panchgani is not only a quiet hill station but also has good medical facilities for locals and tourists alike. The town has several hospitals and clinics with 24-hour emergency services. There are also several pharmacies easily accessible in case you need something urgently. Whether it is a minor health problem or a more serious ailment, the medical facilities in Panchgani can handle it efficiently. However, for complex medical emergencies, the sufferers may have to be taken to bigger cities nearby like Pune.
How popular is Panchgani as a tourist destination internationally?
Panchgani, India, is moderately popular as an international destination. The enchanting natural beauty, pleasant weather and colonial charm attract both domestic and international tourists. However, the city is best known among nature lovers and adventurers for offering activities such as trekking, camping and paragliding. History buffs who appreciate the architecture of the British era will also enjoy their time here. Even though it is not as well known worldwide as destinations like Goa or Jaipur, it is definitely gaining recognition in the international travel community.
Are there rules for photography in public places in Panchgani?
In Panchgani, as in many parts of India, there are no specific laws prohibiting photography in public places. However, it is good to follow basic etiquette when taking photos. Always ask permission before photographing locals, especially at places of worship or culturally sensitive sites. At some landmarks or historic sites, photography may be prohibited or there may be an additional fee for camera use. It is therefore always advisable to check with local authorities or signage before you go ahead.
What local laws should tourists be aware of in Panchgani?
Visitors to Panchgani, India, should be aware that the use and possession of drugs is highly illegal and punishable severely. There are also laws against disturbing the peace, especially in religious institutions such as temples and mosques. Dress modestly, especially at these sites, to respect the local culture. Indian citizens and foreigners must carry identification at all times. In addition, litter is not tolerated and tourists should dispose of their trash responsibly; pollution can result in significant fines. Be aware of the ban on photography, especially at military and government buildings.
Are there any nearby towns or cities worth visiting from Panchgani?
Yes, there are several interesting places to visit near Panchgani. The enchanting hill station of Mahabaleshwar, known for its panoramic landscapes and located just 20 km away, should be on every traveler's list. Satara, known for its historical significance and architectural splendor, is less than an hour's drive away. You can also explore the vibrant city of Pune, rich in culture and cuisine, about 100 km away.
What type of clothing should I pack for a visit to Panchgani?
When packing for Panchgani, it is advisable to bring both light, airy clothing for the day and warm clothing for the cooler nights. The climate is generally mild to warm, but it can get quite chilly after sunset. Rainwear is also recommended if you are traveling during the monsoon. As for footwear, comfortable walking shoes are ideal given the hilly terrain. Don't forget sunscreen, hat and sunglasses to protect yourself from the sun. Pack your swimsuits for the hotel pools.
How easy is it to communicate in English in Panchgani?
It is relatively easy to communicate in English in Panchgani, especially in popular tourist areas. Staff in hotels, restaurants and tourist attractions often speak English to accommodate international visitors. However, not everyone in Panchgani speaks fluent English, especially in less touristy areas. You may encounter locals who speak only Marathi, the regional language. Nevertheless, the main instructions and signage in tourist areas are often in English.
What is the best way to exchange currency in Panchgani?
In Panchgani, it might be a bit difficult to find special exchange offices due to the small size of the city. It is advisable to exchange your currency in the bigger cities like Mumbai or Pune before reaching Panchgani. You will get the best rates and the highest reliability at banks or authorized exchange offices. There are also ATMs in Panchgani. These machines dispense Indian currency and can be a convenient way to get cash, but be aware of possible fees charged by your bank.
Is Panchgani a kid-friendly destination?
Panchgani is indeed a kid-friendly destination. It offers various attractions like the entertaining Mapro Garden, the adventurous On Wheelz amusement park and the enlightening Parsi Point that are sure to please the kids. There are also strawberry farms where kids can pick their own strawberries. Table Land offers panoramic views that kids will appreciate. Places like Sydney Point and Devil's Kitchen are also fun and educational destinations for kids. The mild climate adds to the overall experience.
Feedback

I hope you found this article informative and helpful. I'm eager to improve the content and make it even more valuable for you. If you have any feedback or suggestions, I would love to hear from you.

Do you have any tips or hidden gems that you think should be added to the list? Are there any areas that you feel could use more explanation or clarification?

Your input is greatly appreciated and will help us to continue providing high-quality content that meets your needs and interests. Please feel free to share your thoughts.