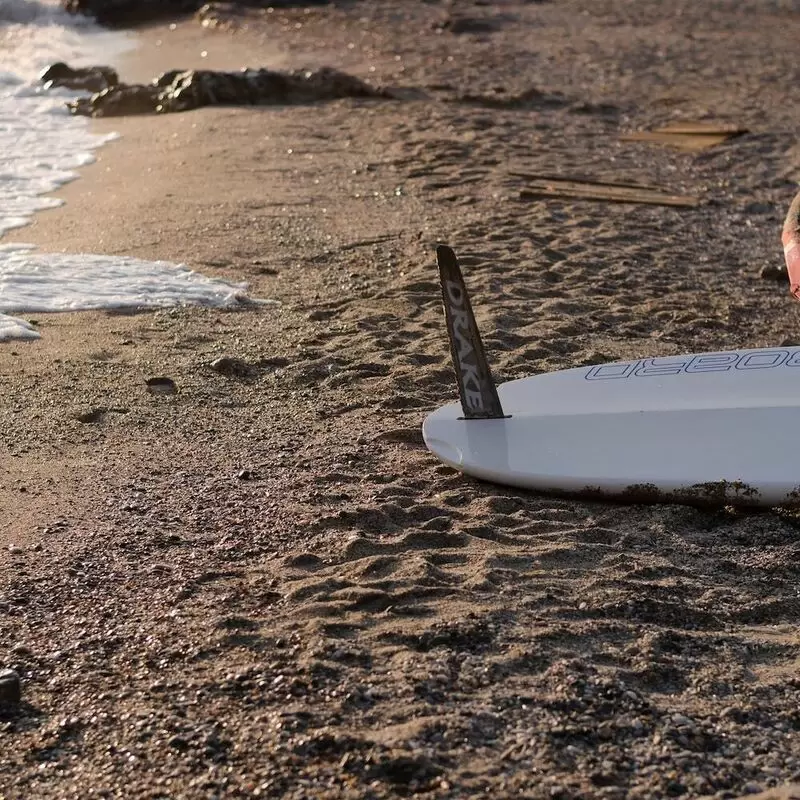 1. Natureland Seal Sanctuary Skegness)

Natureland Seal Sanctuary is the quintessential place in Skegness for animal lovers. It is both a spectacular entertainment venue and a rescue center dedicated to the rescue, rehabilitation and release of seals! The meerkat enclosure and tropical butterfly house are also worth a visit. Plus, it's just a short walk from Skegness Pier - a key item on your excursion list for the day.

Top it all off with the ice cream parlor, which is quintessentially British and a local insider tip! Prepare to delve into all things delightful, furry and feathered!

Natureland Seal Sanctuary Skegness)
North Parade, Skegness

Monday - Sunday: 10:00 AM – 4:00 PM
2. Fantasy Island
Experience the magic of Fantasy Island, an adrenaline-filled oasis in Skegness that offers breathtaking roller coasters, thrilling water rides and captivating live events for all ages. Experience an unforgettable bird's eye view on the Millennium roller coaster and enjoy unique shopping opportunities at the market. A little known fact is that this is the largest seven-day market in Europe! Just a stone's throw away, you can explore the beautiful Gibraltar Point Nature Reserve, which offers a tranquil contrast to your adventurous excursion.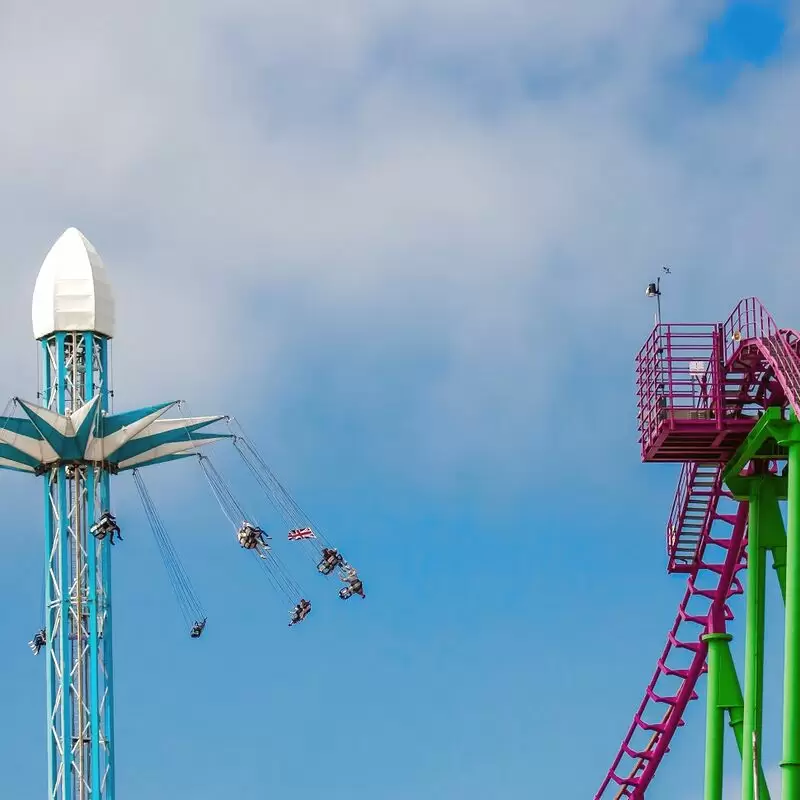 Fantasy Island
Sea Lane, Ingoldmells, Skegness
Monday - Friday: 11:00 AM – 5:00 PM
Saturday: 11:00 AM – 9:00 PM
Sunday: 11:00 AM – 6:00 PM
3. Gibraltar Point National Nature Reserve
A visit to Gibraltar Point National Nature Reserve is a must for any nature lover in Skegness. This wild and picturesque place is home to diverse wildlife, an idyllic lighthouse, and dynamic sand dunes. The visitor center, modeled after a soaring bird, offers breathtaking views. Off the beaten path, you'll experience an authentic piece of undisturbed British coastline. Nearby, you can visit the Lincolnshire Aviation Heritage Centre, which gives you a glimpse into the history of the war.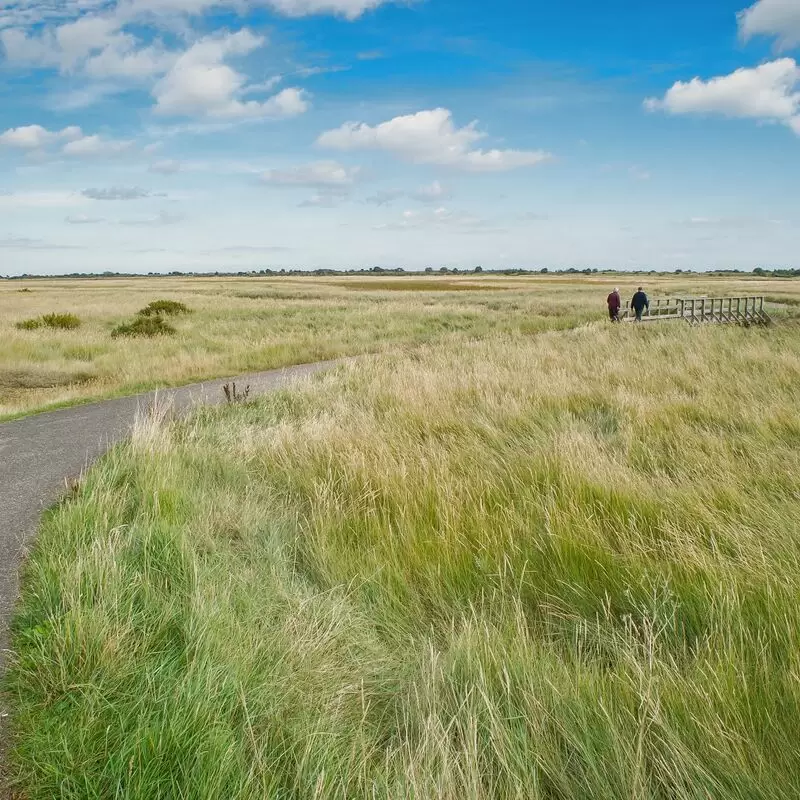 Gibraltar Point National Nature Reserve
Gibraltar Point National Nature Reserve, Gibraltar Road, Skegness
Monday - Sunday: 10:00 AM – 4:00 PM
4. Skegness Aquarium
Discover the wonders of the underwater world at Skegness Aquarium! With an abundance of marine life from around the world, it's a feast for the eyes. But it's not just about looking: Get up close and personal in the touch tank or become an explorer in the plunge pool! The more adventurous can even swim with sharks. Nearby, there's the Tower Cinema for movie buffs, and it's just a short walk to Skegness Pier for some classic swimming fun.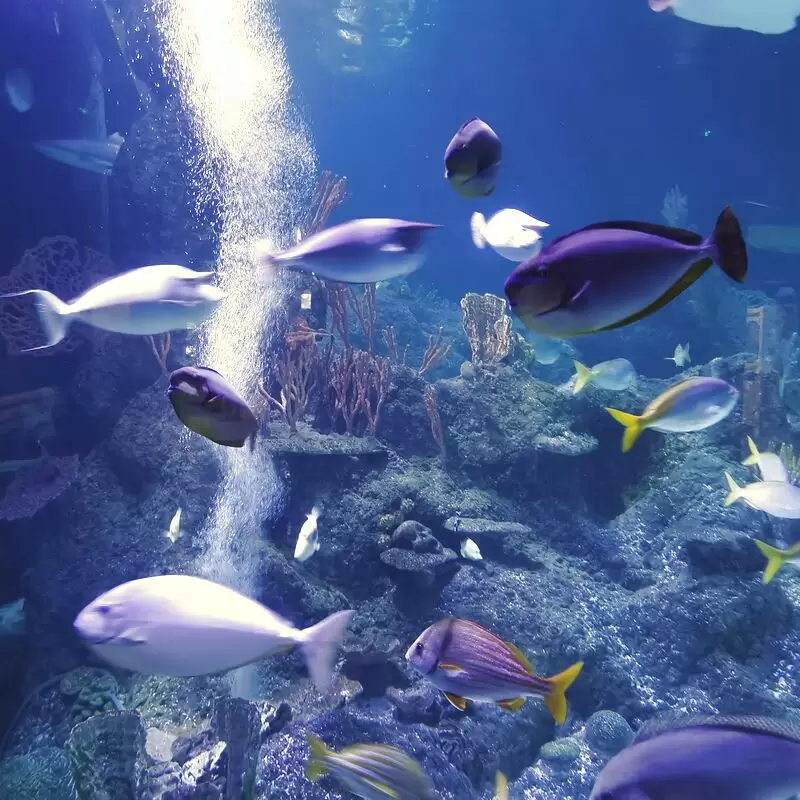 Skegness Aquarium
Tower Esplanade, Skegness PE25 3HH
Monday - Sunday: 10:00 AM – 5:00 PM
5. Skegness Pier

A visit to Skegness Pier is a must when in Skegness. This Victorian landmark, steeped in history and magnificently restored, offers fun traditional swimming with a modern twist. Try out the exciting bowling alley, escape rooms or retro arcade. Treat yourself to delicious fish & chips or simply enjoy the panoramic sea view.

Insider tip: Don't miss the beautiful sunsets. Nearby, explore the fascinating Natureland Seal Sanctuary or the lively Skegness Aquarium. It's a treasure trove of seaside treasures waiting for you to discover.

Skegness Pier
Grand Parade, Skegness

Monday - Thursday: 11:00 AM – 9:00 PM
Friday - Saturday: 10:00 AM – 9:00 PM
Sunday: 10:00 AM – 8:00 PM
6. Skegness Beach
Skegness Beach is a delightful blend of golden sand and sparkling sea, an epitome of classic British coastal charm. Known for its cleanliness and numerous amenities, the beach is perfect for a family day out. Step onto the iconic Skegness Pier, enjoy a traditional donkey ride, or sample delicious fish and chips. Right next to the beach is the Fairy Dell paddling pool - a hidden gem for kids. And just a walk away, Skegness Aquarium offers a glimpse into the underwater world - a real treat for the curious!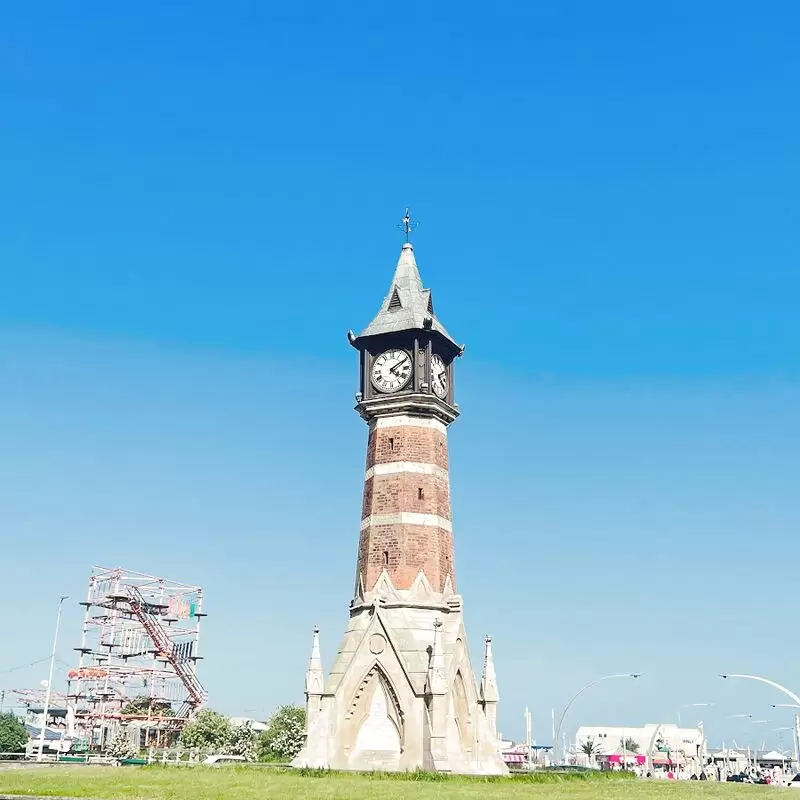 Skegness Beach
Promenade, Skegness
Monday - Sunday: Open 24 hours
7. Hardy's Animal Farm
A visit to Hardy's Animal Farm is a must when staying in Skegness. The sprawling, 7-acre site takes you into the heart of a real farm. Meet a variety of animals, explore the farm machinery, and get hands-on with feeding and handling the animals yourself. This experience is a great change from the usual beach hustle and bustle. Plus, it's just a stone's throw from the beautiful Gibraltar Point National Nature Reserve, another great destination for nature lovers.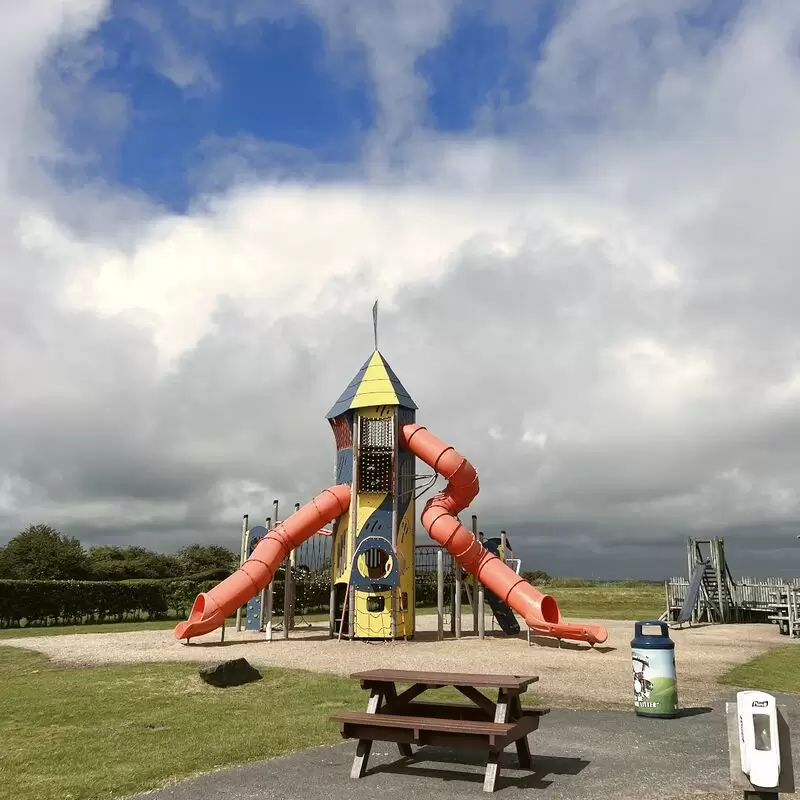 Hardy's Animal Farm
Anchor Lane, Ingoldmells, Skegness
Monday - Sunday: 10:00 AM – 5:00 PM
8. The Village Church Farm Skegness
Experience the rich British heritage at The Village Church Farm Skegness, an open-air museum showing life on a Victorian-era farm. The preserved farmhouses, traditional windmills and ancient barns give a sense of times gone by. The attraction is complete with animals that kids will love. Need a break from the rural idyll? Skegness Pier, a lively entertainment center, is just a stone's throw away and offers an entertaining boardwalk with classic arcade games and delicious restaurants.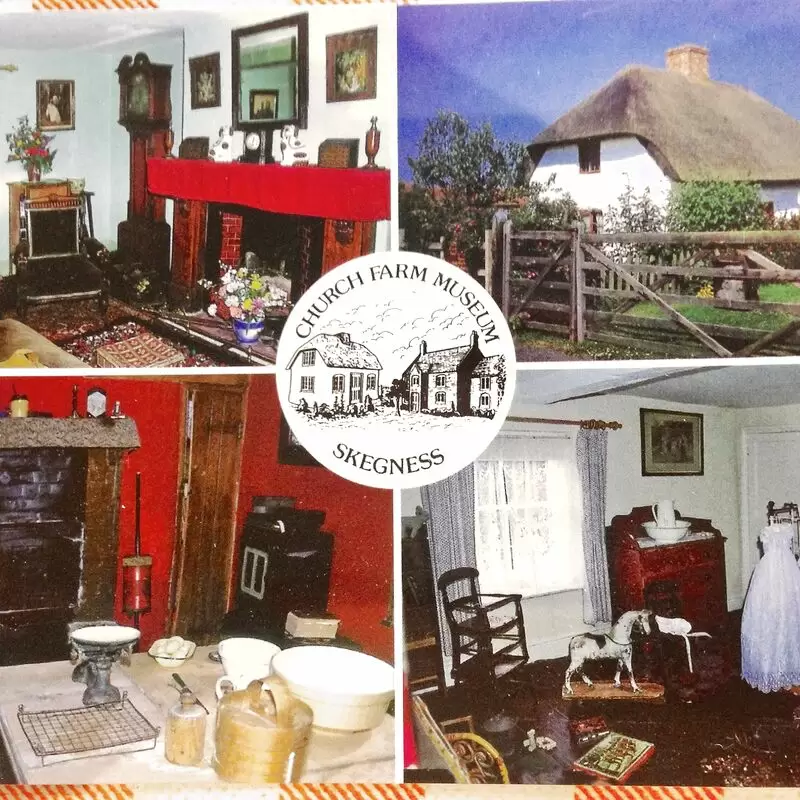 The Village Church Farm Skegness
The Village Church Farm, Church Road South, Skegness
Monday - Sunday: 10:00 AM – 4:00 PM
Thursday: Closed
9. Skegness Clock Tower
Skegness's clock tower is the town's landmark, a historic monument dating back to 1898. It's hard to miss this Victorian landmark in the heart of the town's hustle and bustle. The clock tower is a piece of living history and always there to set the rhythm of Skegness. You can also take a refreshing stroll in nearby Compass Gardens, and Tower Gardens are just a short walk away, offering peaceful parkland and charming squirrels. A must for any Skegness visit!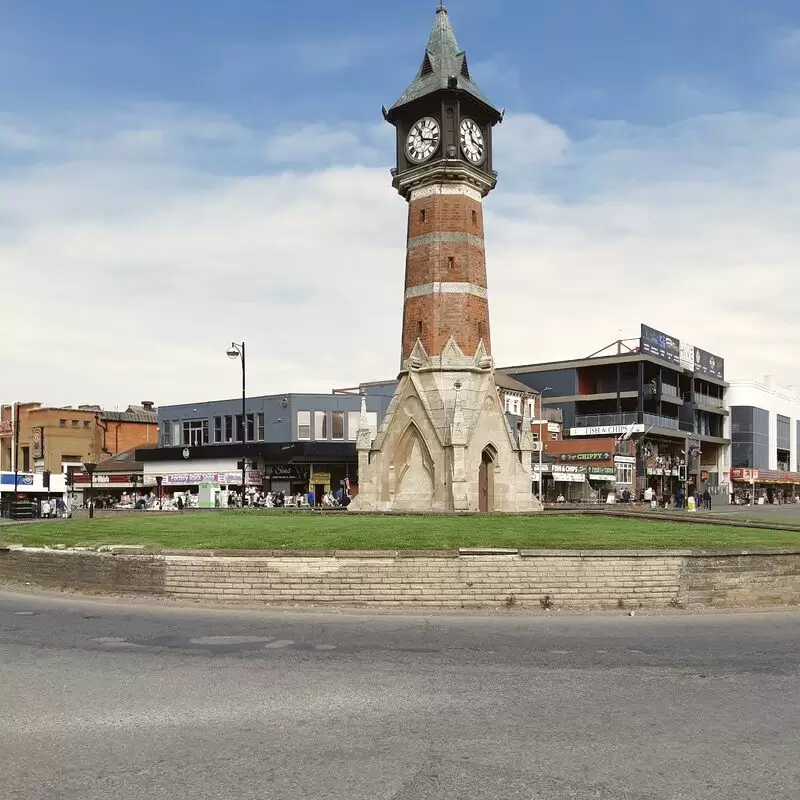 Skegness Clock Tower
Lumley Road, Skegness
Monday - Sunday: Open 24 hours
10. Tower Gardens
Immerse yourself in the tranquility of Tower Gardens, the vibrant heart of Skegness! This verdant landscape offers a stunning array of colorful flora, a playground for children, and inviting picnic areas. Experience fun summer events or just stroll around and enjoy the natural beauty. Skegness' iconic clock tower is just a stone's throw away and an absolute photo op. Nearby is also the famous Skegness Pier, where you can enjoy classic seaside amusements. Discover the magic of Skegness at your own pace!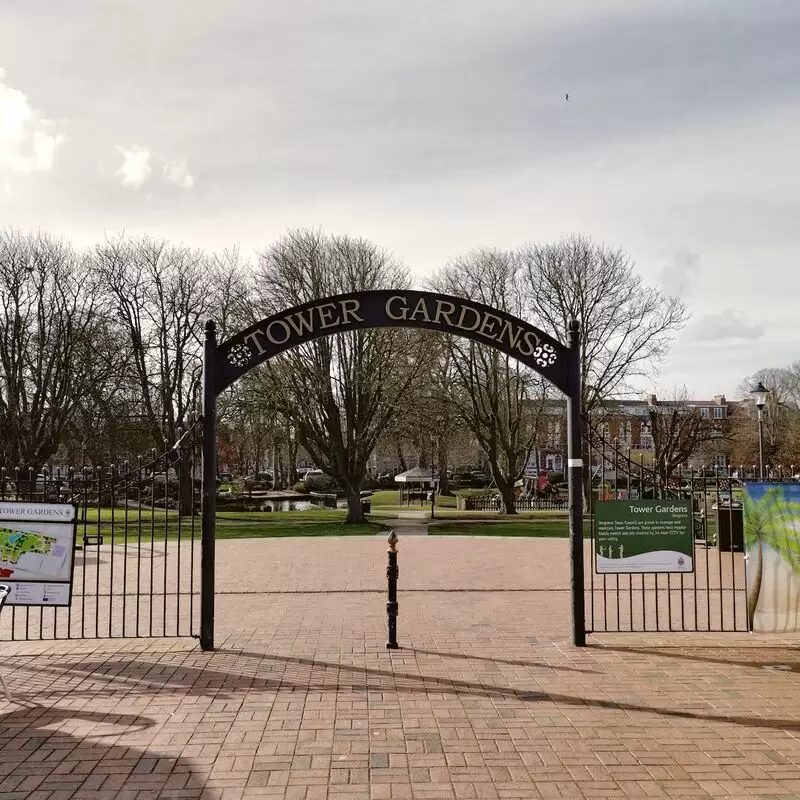 Tower Gardens
111 Lumley Road, Skegness
Monday - Sunday: Open 24 hours
Best Time to Visit Skegness
The best time to visit Skegness in the UK is from the end of June to the beginning of September. During this time the weather is warm, so you can enjoy the beaches and outdoor attractions. However, if you prefer less crowds, consider visiting in late spring or early fall. Winter is quieter, but many attractions may be closed.
Annual Weather in Skegness
Skegness 3-Day Forecast
Wed, 27 September
Night
57 °F
14 °C
0%
Morning
56 °F
13 °C
0%
Afternoon
60 °F
15 °C
69%
Evening
60 °F
16 °C
85%
Thu, 28 September
Night
54 °F
12 °C
0%
Morning
53 °F
12 °C
0%
Afternoon
55 °F
13 °C
50%
Evening
53 °F
12 °C
0%
Fri, 29 September
Night
54 °F
12 °C
0%
Morning
53 °F
11 °C
0%
Afternoon
62 °F
16 °C
0%
Evening
59 °F
15 °C
0%
Questions & Answers

What is the local food in Skegness?

Located on the Lincolnshire coast, Skegness is a hotspot for traditional British coastal dishes such as fish and chips, often enjoyed while walking along the beach. Locally sourced seafood is a must, and Lincolnshire sausages, which originated in the region, are a staple of local cuisine. Another favorite is the classic British afternoon tea, where visitors can enjoy an array of delicious pastries and sandwiches, perfectly paired with a freshly brewed cup of English tea.

What is the main local language spoken in Skegness?

The main language spoken in Skegness, United Kingdom is English. It is a coastal town in Lincolnshire, where the vast majority of residents are native English speakers. The local accent, known as the "Lincolnshire dialect," is a form of English that differs only slightly from the country's standard. Although other languages are encountered due to tourism, English remains the most important and widely spoken language.

Is it easy to access public transportation in Skegness?

Yes, public transportation in Skegness is not only convenient, but also quite easy to get to. The area is served by an efficient bus network that covers both the city and the surrounding areas. In addition, the Skegness train station provides regular services to the surrounding towns. For a faster and more personalized service, one can also opt for a cab. With these public transportation options, getting around Skegness is basically quite easy.

How safe is Skegness for tourists?

Skegness is generally a safe destination for tourists. As with any popular vacation spot, there is some petty crime such as pickpocketing, especially in busy areas. However, violent crime is relatively low. Authorities are vigilant and responsive, giving visitors a sense of security. As always, it is advisable to take the usual precautions, such as locking your car and hotel room and watching your belongings. The locals are friendly and open-minded towards tourists, which adds to the feeling of safety in the region.

How can I get medical help in case of any emergencies?

For emergencies in Skegness, you can dial 999, the national emergency number in the United Kingdom, to get immediate help from medical services. Pilgrim Hospital in Boston, about 22 miles west of Skegness, is the nearest major hospital. There is also Skegness Hospital, which provides local medical care. Most pharmacies and general practices in town can help with minor health problems and prescription medications.

What are some typical local customs or traditions?

In Skegness, locals have stayed true to British coastal traditions. It's quite common to enjoy fish and chips wrapped in paper while sitting on the boardwalk, or to indulge in a sweet treat of cotton candy or sticky rock. Amusements on the pier are a classic pastime, while playing beach cricket and building sandcastles are among the typical beach activities. The annual Skegness Carnival, with its floats, parades and competitions, is the highlight of the year and reflects the community's shared heritage and festive spirit.

What type of clothing is suitable for Skegness?

Due to the temperate maritime climate in Skegness, you can expect mild, rather rainy weather all year round. During the summer months, comfortable clothing such as shorts, T-shirts and summer dresses are suitable. A light jacket is also useful for cooler evenings. In the winter, warmer clothing such as sweaters, coats and scarves are recommended. Always remember that Skegness is a seaside town and it can be windy at times. Therefore, it is advisable to take windproof clothes and good walking shoes.

What festivals or cultural events occur in Skegness?

Skegness is home to a variety of cultural events and festivals that cater to a wide range of interests. One of the highlights is the Skegness Carnival, a week-long extravaganza of parades, competitions and exhibitions. Another must-attend event is the SO Festival, an incredible outdoor arts festival that offers free entertainment and showcases local talent. More traditional is the annual Skegness Scooter Rally, which brings together enthusiasts with a passion for classic scooters.

Is it customary to tip in Skegness, and if so, how much?

Tipping is not mandatory in Skegness, United Kingdom, but it is a friendly gesture to acknowledge satisfactory service. In many restaurants and bars, a tip of about 10-15% of the bill amount is expected, unless a service charge is already included. With cab drivers or hotel staff, smaller tips of £1-£2 for good service are common. Remember that tipping is a voluntary matter, not a must.

Are credit and debit cards widely accepted in Skegness?

Yes, credit and debit cards are widely accepted in Skegness, United Kingdom. Most businesses, including hotels, restaurants and stores, accept these forms of payment. There are also numerous ATMs throughout the city if you need cash. However, it is always a good idea to have some cash on you, especially for small purchases or in places like market stalls where card payments are not always possible.

Is the water from the tap safe to drink in Skegness?

Yes, the tap water in Skegness, like the rest of the United Kingdom, is safe to drink. Strict regulations ensure that the quality of the water supply is maintained throughout the country to ensure that the water is safe for public consumption. However, some may find that the water has a slightly different taste than they are used to due to the treatment process that removes harmful bacteria and chemicals. Bring a reusable water bottle that you can refill throughout your trip.

How expensive is Skegness compared to other UK cities?

Skegness is a seaside town and generally less expensive than many major cities in the UK. Overall, the cost of accommodation, food, tourist attractions and local transport tends to be lower than in cities such as London, Edinburgh or Manchester. However, as with any tourist area, prices can fluctuate significantly, especially during the high season. Nevertheless, Skegness remains a popular and affordable vacation destination for families and individual travelers alike.

How to navigate around Skegness for a non-native speaker?

Skegness is relatively compact, so it is easy to explore on foot or by bike. The main sights of the town are well signposted in English. There are also local cabs and a reliable bus service that runs throughout the day. For assistance, several mobile apps offer navigation and translation services. Locals are friendly and often willing to help with directions. Most stores in tourist centers have multilingual staff. Finally, train and bus stations offer information in different languages to make transferring easier.

What are the emergency numbers in Skegness?

In Skegness, United Kingdom, you can use the usual emergency numbers for immediate help. Dial 999 for all emergencies, including police, fire and ambulance. If you need less urgent medical help, dial 111 to reach the NHS emergency service. It is also advisable to have the contact number for your accommodation and the emergency number for your travel insurance ready. Be sure to use these numbers only in real emergencies and responsibly.

Can I drive in Skegness with a foreign license?

Yes, you can drive in Skegness, UK with a foreign driver's license. The laws of the United Kingdom allow any visitor to drive with a foreign driver's license for up to 12 months from the last date of entry. However, this rule only applies if the license is issued in English or accompanied by an international driver's license. Otherwise, a UK driver's license is required. Make sure you are familiar with UK traffic rules to ensure safe driving.

Are there any peculiar local laws or restrictions in Skegness?

Skegness, like the rest of the United Kingdom, is subject to national laws and regulations. There are no specific local laws that apply only to Skegness. However, please note that consuming alcohol in public places can be punishable by a fine, as this is regulated by the Designated Public Place Orders. Feeding seagulls is also prohibited in some areas as it causes nuisance and risks due to aggressive behavior of the birds. It is always recommended to check and follow the public notices and guidelines issued by the local government.

Are there wildlife areas near Skegness?

Yes, there are several nature reserves in Skegness. Gibraltar Point Nature Reserve is known for its coastal habitats and diverse wildlife. Skegness Natureland Seal Sanctuary offers a unique opportunity to see finfish up close. Birdwatchers can see an impressive variety of wetland birds at the Freiston Shore RSPB Reserve. Gamston Wood, a nature reserve known for its wildflowers and butterflies, offers tranquil walking trails. These wilderness areas offer visitors numerous opportunities to experience nature in Skegness.

How can I respect the local culture and traditions?

When you travel to Skegness (UK), you should respect the local culture and traditions. This seaside community values courtesy and punctuality. Please speak softly in public areas so as not to disturb others. Be aware of queues and wait patiently for your turn. Also, respect historical landmarks, don't litter, and respect local festivals. Finally, greet locals in a friendly manner and respect their personal space. Be aware that some residents are more reserved than you are used to.

Are there areas or neighborhoods to avoid in Skegness?

Skegness is generally a safe and friendly coastal town in the UK, popular with tourists. However, as in any other town, it is always advisable to exercise the usual caution, especially at night or in less well-lit areas. During high season, the city center can get quite crowded, resulting in crowded places. Certain areas to avoid can change daily, so it is advisable to keep up with local news and developments.

How to access internet or Wi-Fi in Skegness?

Access to the Internet in Skegness, United Kingdom is quite convenient. Free Wi-Fi is available in many public places such as libraries, cafes and restaurants. You can also purchase a local SIM card with data plans from local telecom providers for Internet access on the go. If you are staying at a hotel, they often offer free Wi-Fi services for their guests. Don't forget to ask for the network name and password at the reception desk.

What is the average price of a meal in Skegness?

The cost of a meal in Skegness can vary depending on whether you dine in a casual establishment or an upscale restaurant. However, on average, you can expect to pay around £10-£15 for a main course in a mid-range restaurant. For a three-course meal in an upscale restaurant, prices are usually between £25 and £35 per person. Please note that these are approximate values and prices may vary.

How to handle minor health issues like cold, allergies in Skegness?

When visiting Skegness, be sure to pack any necessary medications for minor ailments like colds and allergies. Local pharmacies like Boots often have a good stock of over-the-counter medications and are happy to offer advice. For more serious symptoms, you can visit the nearest NHS clinic or hospital. Remember that it is important to take out adequate travel insurance before your trip to cover minor health problems. Always pay attention to daily weather forecasts to avoid allergens or harsh weather conditions.

Are there any sporting events in Skegness?

Yes, Skegness offers various sporting events throughout the year. The town is known for its local soccer club Skegness Town FC, which plays regular matches. If you are interested in water sports, you will enjoy the sailing events organized by Skegness Yacht Club. The town also has a championship standard golf course, where tournaments are held regularly. In addition, the town has family-friendly running and cycling events that offer fun for the whole family.

What is Skegness famous for?

Skegness is a popular seaside resort on the North Sea coast of Lincolnshire in England. It is best known for its stunning beaches, lively pier, and bustling promenade with its many activities and amenities. The town is home to Fantasy Island amusement park and Natureland Seal Sanctuary, both popular destinations for families. Skegness is also a symbol of the British seaside vacation, with donkey rides and fish-and-chips eating.

How to book local tours in Skegness?

There are several ways to book local tours in Skegness. One of the most convenient methods is to visit travel agency websites such as TripAdvisor and Viator, where you can explore a variety of tour options and easily book online. Alternatively, upon arrival, you can visit the local tourist information center in Skegness, where staff will be on hand to offer advice and assistance in booking suitable tours. Some hotels also offer a tour booking service to their guests.

How late do public transport run in Skegness?

In Skegness, the operation of public transport such as buses usually ends in the early evening, around 6 pm. This may vary slightly depending on the route and day of the week. However, it is advisable to check the relevant timetable for your travel plans. In addition, there are also local cab services that run into the night for more flexibility.

What are some traditional Souvenirs I can take home?

In Skegness, you'll find a whole range of locally made souvenirs that reflect the charm of this seaside town. You might want to pick up the Lincolnshire Plum Loaf, a traditional local bread made with dried fruit. Skegness is known for its beautifully crafted ceramics, especially those with marine motifs. Handmade jewelry, often inspired by the coast, is another fantastic option. Finally, no visit would be complete without purchasing a classic Skegness Pier souvenir.

Is there a dress code I should be aware of in Skegness?

There is no specific dress code in Skegness. As a popular seaside resort, casual dress is perfectly acceptable, especially beachwear during the summer months. For a restaurant outing in the evening, smart casual attire is best. The weather can be very changeable, so it is always advisable to have a sweater or waterproof jacket with you. Comfortable footwear is recommended for exploring the city and the beautiful sandy beach.

What local newspapers or magazines are in Skegness?

In Skegness, the main local newspaper is the Skegness Standard, which provides local news, sports and events coverage. The Lincolnshire Echo is another newspaper that covers the entire Lincolnshire area, including Skegness. Lincolnshire Today is a popular local magazine that offers more in-depth regional stories, lifestyle features and insightful reports. If you are interested in tourism or business, Visit Lincs Coast and Business Times respectively are a good read, focusing on local tourism and business issues in Skegness and the surrounding region.

What is the voltage used in Skegness?

In Skegness, United Kingdom, the standard voltage is 230 volts with a frequency of 50 Hz, as in the rest of the country. The plugs and outlets are type G. International travelers may need a voltage converter or travel adapter if their appliances use other standard voltages or plug types. It is always advisable to check before traveling to avoid damage to your equipment or possible safety issues.

Feedback

I hope you found this article informative and helpful. I'm eager to improve the content and make it even more valuable for you. If you have any feedback or suggestions, I would love to hear from you.

Do you have any tips or hidden gems that you think should be added to the list? Are there any areas that you feel could use more explanation or clarification?

Your input is greatly appreciated and will help us to continue providing high-quality content that meets your needs and interests. Please feel free to share your thoughts.