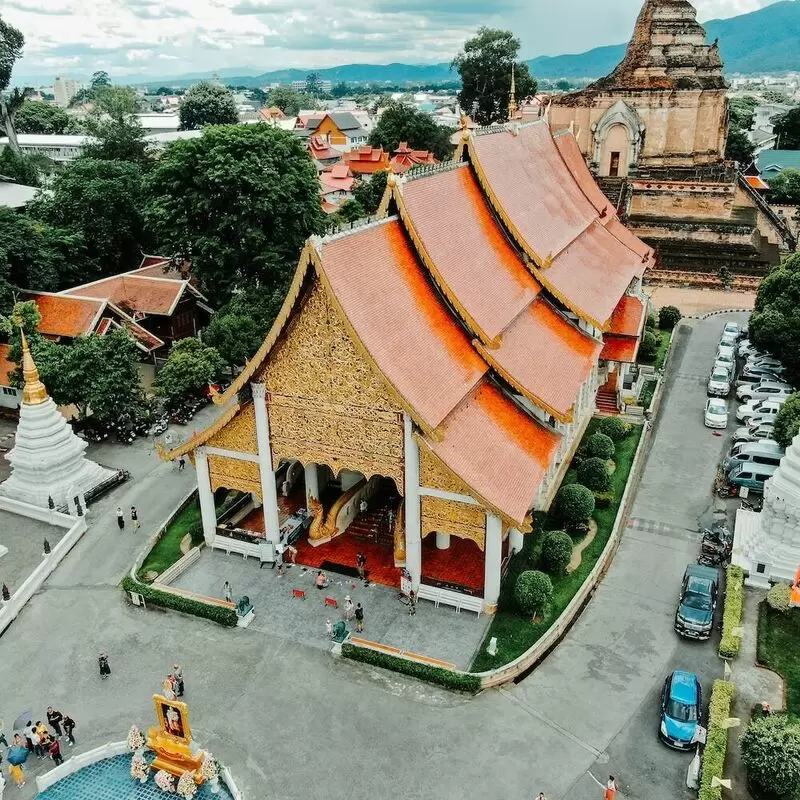 1. Wat Chedi Luang

Experience the majesty and grandeur of ancient Thailand with a visit to Wat Chedi Luang temple in Chiang Mai. This site features a massive chedi (stupa) built in the 14th century that served as the center of religious life during the Lanna Kingdom. As you explore the temple, you will discover intricate carvings, well-preserved ruins, and fascinating historical artifacts. Don't miss the opportunity to see the towering Buddha statue recently erected on the temple grounds.

Insider tip: Visit the temple at night to see it in beautiful light. The nearby temple "Wat Phan Tao" is also worth a visit to see the impressive teak interior.
2. Doi Suthep Pui National Park
Doi Suthep Pui National Park is an absolute must-see when visiting Chiang Mai. Experience the stunning natural beauty of northern Thailand while enjoying breathtaking views of the city from the summit. The highlight of the park is the impressive Wat Phra That Doi Suthep, perched on a hilltop overlooking the city. Bring comfortable shoes, as there are many walking trails to explore, and don't forget your camera, as there are excellent photo opportunities. If you are traveling with children, they will love the nearby Bhubing Palace and Mae Sa Waterfall.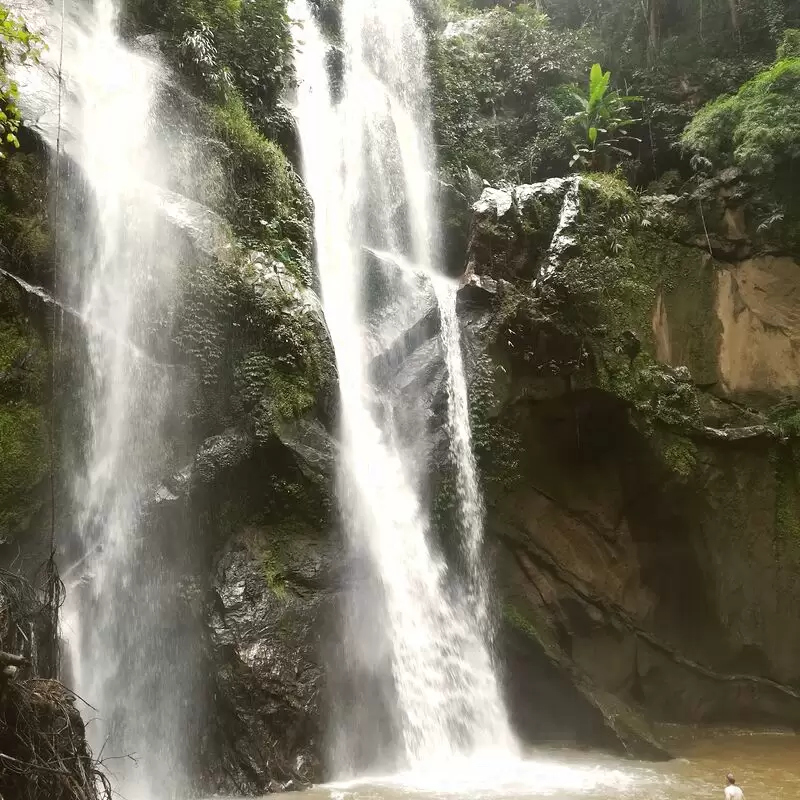 Doi Suthep Pui National Park
RW48+RC4, Soi Sriwichai, Mueang Chiang Mai District
Monday - Sunday: 8:30 AM – 4:30 PM
3. Wat Phra That Doi Suthep

A visit to Chiang Mai would not be complete without a detour to Wat Phra That Doi Suthep, a breathtaking temple perched atop a mountain and offering stunning views. Legend has it that a white elephant carried a sacred relic to this location, which led to the creation of the temple. The ornate, gilded chedi, adorned with numerous parasols, is a real feast for the eyes. Don't miss the opportunity to spin the prayer wheels for good luck!

Insider tip: Arrive early to avoid the crowds and be sure to visit the nearby Hmong village for unique shopping opportunities.

Wat Phra That Doi Suthep
Suthep, Mueang Chiang Mai District

Monday - Sunday: 6:00 AM – 8:00 PM
4. Bhubing Palace
Explore the exquisite and breathtakingly beautiful Bhubing Palace, located just a short drive from the heart of Chiang Mai. The palace offers an excellent insight into Thai royal life and architecture. With its magnificent gardens and picturesque mountain views, this destination is a little paradise on earth, perfect for those who crave some peace and quiet away from the hustle and bustle of the city. Don't miss strolling through the castle park, which is dotted with gorgeous flowers and unusual plants. If you have time, you should also visit the Doi Suthep Temple, just a few kilometers away.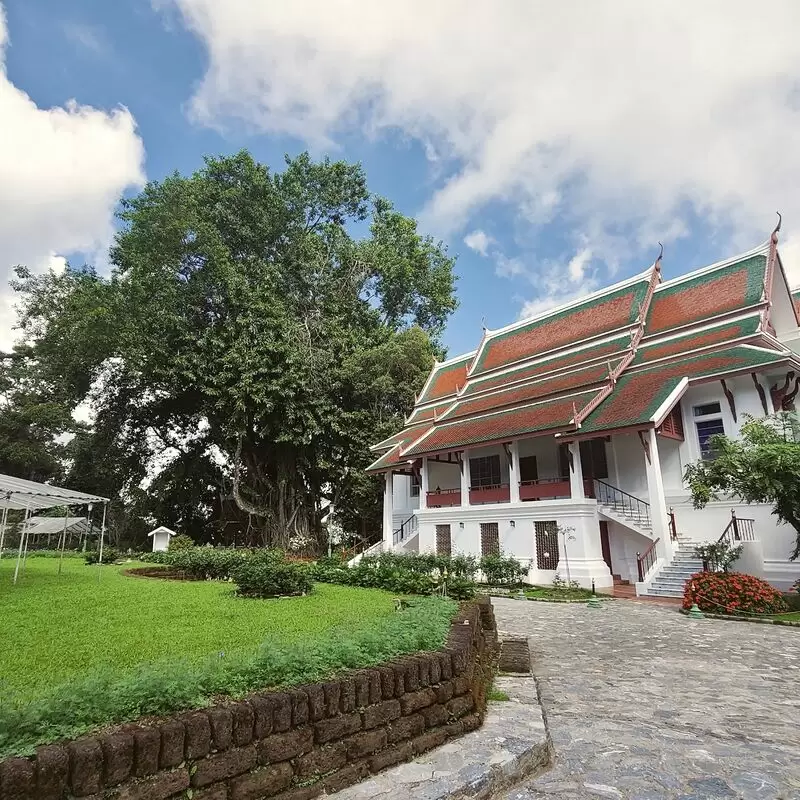 Bhubing Palace
RV3W+QJ, 1223 Soi Sriwichai, Tambon Su Thep, Mueang Chiang Mai District
5. Namtok Bua Tong Nam Phu Chet Si National Park

Are you looking for a unique and unforgettable nature experience during your trip to Chiang Mai? Then be sure to visit Namtok Bua Tong-Nam Phu Chet Si National Park! Known for its stunning waterfall and remarkable limestone formations, the park also offers an exciting activity: climbing the sticky waterfall! Take on the challenge of climbing up the cascading limestone, or just relax and enjoy the beauty of this tranquil natural landscape. Don't forget to bring your swimwear for a refreshing dip in the crystal clear waters.

Insider tip: Pack a picnic and enjoy it at one of the park's scenic picnic spots. And if you have time, don't miss the nearby Mae Ngat Dam, which offers stunning views of the reservoir and surrounding mountains.

Namtok Bua Tong Nam Phu Chet Si National Park
หมู่ที่ 8 ตำบล แม่หอพระ Mae Taeng District

Monday - Sunday: 8:00 AM – 5:00 PM
6. Hmong Doi Pui Village
If you want to experience the authentic life of the hill tribes in Chiang Mai, a visit to the Hmong village of Doi Pui is a must! This picturesque village is located at the top of Doi Pui Mountain and gives a glimpse into the traditional and colorful ethos of the Hmong people. You can stroll through the lush greenery of the village, observe their way of farming, interact with the Hmong people, discover their local handicrafts and souvenirs, and sample their delicious cuisine, such as spicy Hmong sausages and sticky rice. If you feel like a little hike, you will find a beautiful waterfall nearby, Mae Sa Waterfall, which is worth a trip with its breathtaking views of the surrounding countryside. It is best to visit the village between 9 and 10 am to enjoy the peaceful atmosphere this village has to offer without being disturbed by the crowds.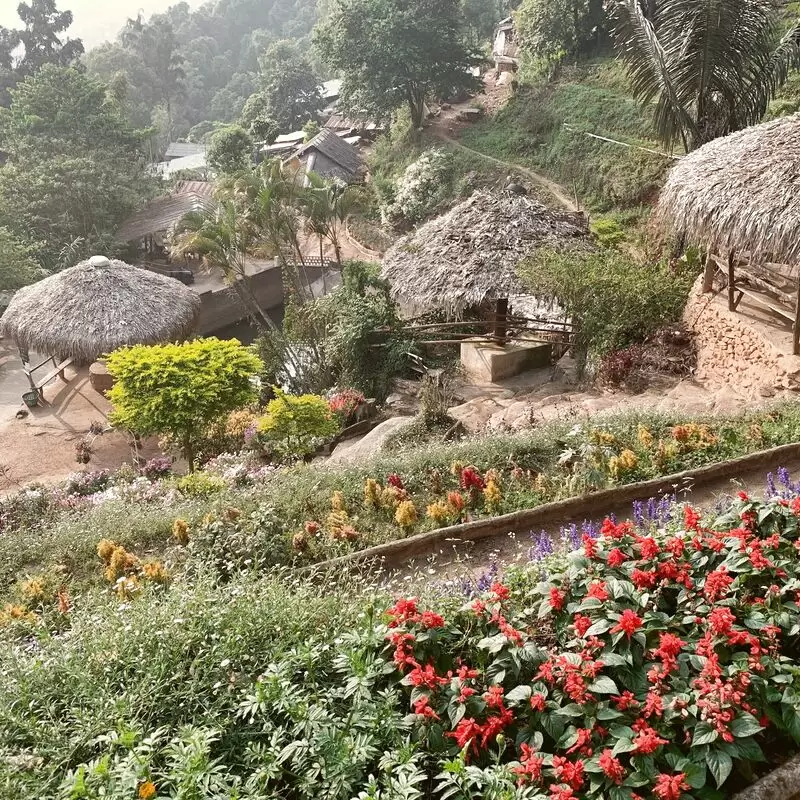 Hmong Doi Pui Village
หมู่ที่ 11 อุทยานแห่งชาติดอยสุเทพ-ปุย Tambon Su Thep, Mueang Chiang Mai District
Monday - Sunday: 8:00 AM – 5:00 PM
7. Chiang Mai Night Bazaar

Chiang Mai's night bazaar is a must-see for any visitor to the city. This bustling market is a veritable fireworks display of sights, sounds and smells. Here you will find everything from beautiful handmade crafts and clothing to delicious street food and refreshing cocktails. Be sure to save some room in your suitcase for the unique souvenirs you'll find here.

Insider tip: Haggle for the best prices! And when you're done shopping, be sure to take a short walk to the nearby Wat Chedi Luang temple.

Chiang Mai Night Bazaar
Changklan Rd, Tambon Chang Moi, Mueang Chiang Mai District

Monday - Sunday: 5:00 PM – 12:00 AM
8. Chiang Mai Gate Market

When you visit Chiang Mai, you can't miss Chiang Mai Gate Market! This bustling, colorful market is a true feast for all the senses. From fresh, juicy fruits to local specialties like grilled meats and sticky rice, the aromas and flavors are simply divine. Also, don't forget to shop for the handmade crafts and souvenirs offered by local vendors, the perfect souvenir of your visit to Chiang Mai.

Insider tip: Be sure to try the pork skewers - they are a real highlight! The market is also located near the historic Chiang Mai Gate, a gate of the old city wall that offers great photo opportunities.

Chiang Mai Gate Market
Thanon Bumrung Buri, Tambon Phra Sing, Mueang Chiang Mai District

Monday - Sunday: 4:00 PM – 2:00 AM
9. Bai Orchid Butterfly Farm
If you love nature, a visit to Bai Orchid Butterfly Farm in Chiang Mai is a must! This hidden gem offers a tranquil escape from the bustling city and immerses you in the beauty of nature. Walk through lush, tropical gardens that are home to over 50 species of butterflies and be enchanted by the vibrant colors of over 1,000 orchids. With a knowledgeable guide to provide you with insider information, you'll leave feeling enlightened and inspired. If you have more time, you should also visit the nearby Queen Sirikit Botanical Garden.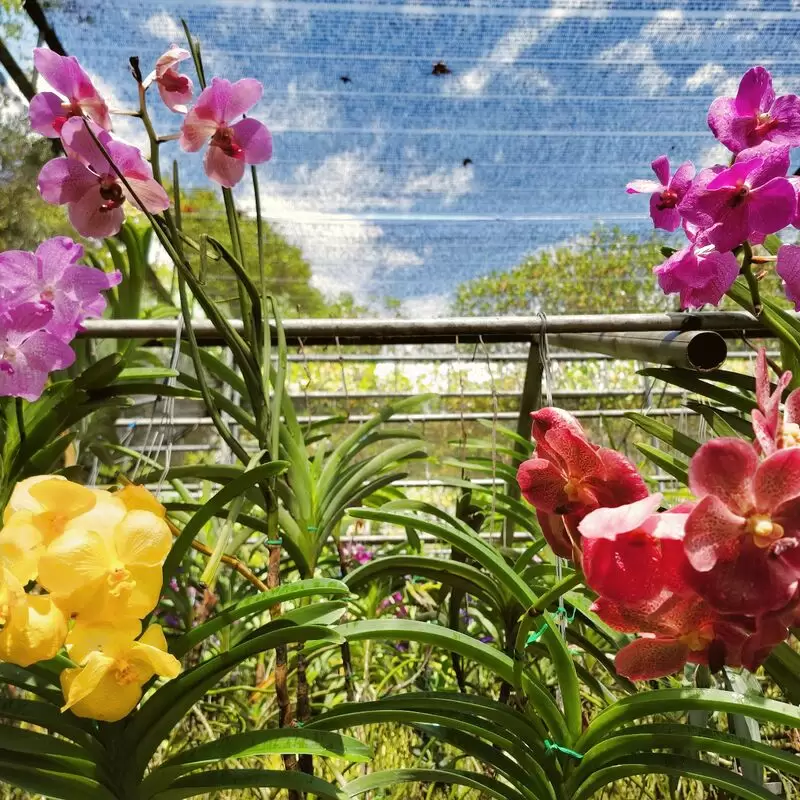 Bai Orchid Butterfly Farm
WW9M+FMV, Mae Raem, Mae Rim District
Monday - Sunday: 7:30 AM – 5:00 PM
10. Huay Tueng Thao Reservoir
If you are in Chiang Mai and want to experience a bit of nature, be sure to visit Huay Tueng Thao Reservoir. This stunning reservoir is located just a few kilometers from the city center and offers breathtaking views of its clear blue waters surrounded by rolling green hills. Whether you want to take a dip in the water, picnic on the shore, or even take a horseback ride around the reservoir, there are plenty of ways to enjoy yourself here. A little insider detail: be sure to come here during sunset for one of the most beautiful views you'll ever see! Nearby is also the artist village of Baan Kang Wat, which you should visit if you are interested in local arts and crafts.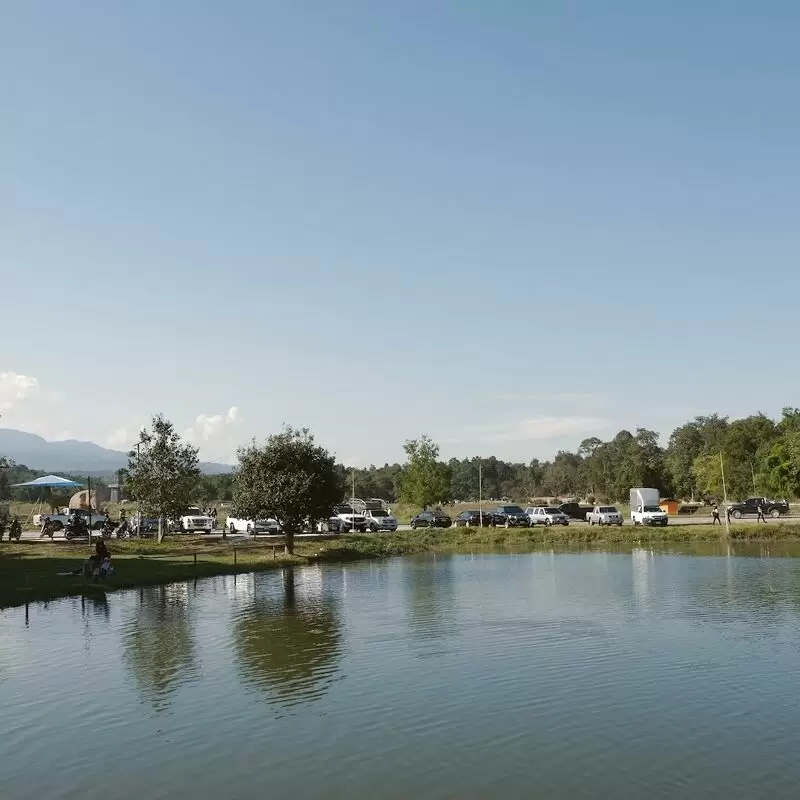 Huay Tueng Thao Reservoir
283 ม.3 ดอนแก้ว Mae Rim District
Monday - Sunday: 6:30 AM – 8:00 PM
Best Time to Visit Chiang Mai
The best time to visit Chiang Mai is from November to February, during the cool and dry season. The weather is pleasant, with little to no rain and temperatures averaging around 25 °C. This is also a popular time for festivals and events, such as the famous Yi Peng Lantern Festival in November. If you want to save money on accommodation, visiting in the low season from June to October is also a good option.
Annual Weather in Chiang Mai
Chiang Mai 3-Day Forecast
Tue, 26 September
Night
73 °F
23 °C
0%
Morning
77 °F
25 °C
57%
Afternoon
89 °F
32 °C
62%
Evening
80 °F
26 °C
60%
Wed, 27 September
Night
75 °F
24 °C
77%
Morning
73 °F
23 °C
60%
Afternoon
83 °F
28 °C
60%
Evening
76 °F
25 °C
0%
Thu, 28 September
Night
72 °F
22 °C
0%
Morning
72 °F
22 °C
0%
Afternoon
79 °F
26 °C
75%
Evening
72 °F
22 °C
0%
Questions & Answers

How do I get around in Chiang Mai?

Chiang Mai is a relatively small city that is easy to explore on foot or by bicycle. However, if you prefer to travel further afield, there are a variety of transportation options. Tuk-tuks and songthaews (red shared cabs) are a convenient and affordable alternative for shorter distances. Motorcycles and scooters can be rented from numerous vendors in the city. Grab, a ride-sharing app, is also widely available and often cheaper than traditional cabs. For those who want to travel in comfort, there are private cars and vans with drivers for rent.

What should I wear in Chiang Mai?

When visiting Chiang Mai, it is recommended to dress modestly and respectfully, especially when visiting temples. Lightweight and breathable fabrics such as cotton are ideal due to the hot and humid climate. Avoid tight or revealing clothing. Footwear should be comfortable, as you will be doing a lot of walking while exploring the city. During the rainy season (May to October), it is also advisable to bring a raincoat or umbrella, as sudden downpours are not uncommon.

Where can I find authentic Thai food?

Chiang Mai is famous for its diverse and delicious Thai cuisine, and there are many places where you can find authentic dishes. One of the best ways is to explore the local street food scene, where you can try dishes like Khao Soi, a spicy and creamy coconut curry noodle soup that is a northern Thai specialty. You can also visit local markets like Warorot Market, where you'll find a wide selection of fresh ingredients and prepared foods. For a more upscale experience, visit restaurants such as Huen Phen or Tong Tem Toh, which offer traditional dishes with high-quality ingredients.

What are some cultural customs I should be aware of?

When visiting Chiang Mai, it is important to respect local customs and traditions. Bowing is a sign of respect and greeting, and it is customary to remove shoes before entering temples and houses. Modest dress is important, with knees and shoulders covered. Buddhist temples are sacred sites, so visitors should be careful not to disturb the worshippers. Also, it is considered impolite to touch a person's head, as it is considered the most sacred part of the body.

What are some unique experiences I can have in Chiang Mai?

Chiang Mai offers some unique experiences not found in other parts of Thailand. A must-do is attending a monk chat, where you can learn more about Buddhism and practice English with local monks. Another experience is visiting local hill tribes, such as the Karen and Hmong, and observing their traditional way of life. You can also join a cooking class to learn how to prepare authentic Thai dishes with local ingredients. Finally, exploring the ancient city walls and ruins in the Old Quarter is a great way to discover Chiang Mai's rich history.

Is it safe to drink the tap water in Chiang Mai?

It is not recommended to drink tap water in Chiang Mai, Thailand. The quality of tap water in most areas is not suitable for consumption and may contain harmful bacteria and chemicals. It is recommended to drink only bottled or filtered water to avoid health problems. Most hotels and restaurants offer bottled or filtered water to their guests. It is also recommended not to use tap water for brushing teeth or making ice.

What are some good places to shop for local goods?

Chiang Mai is a shopper's paradise with many places to buy local goods. The Night Bazaar is a famous market offering everything from handicrafts to clothing. The Walking Street Market, held on Sundays, offers a wide range of products such as home decor, ceramics and clothing. For more traditional and authentic products, the Warorot Market is the place to go, where locals shop for fresh produce, spices and textiles. In addition, the various local stores and boutiques in Chiang Mai offer unique and special items that are perfect for gifts or personal souvenirs.

What is the currency in Chiang Mai?

The currency in Chiang Mai, as in the rest of Thailand, is the Thai Baht (THB). It is advisable to have the local currency on hand, as not all places accept credit cards or foreign currencies. ATMs are widely available in the city and currency exchange bureaus can be found at the airport and in popular tourist areas. It is important to note that some small stores may not have change for large bills, so it is advisable to carry smaller denominations if possible.

How much should I tip in Chiang Mai?

Tipping is not expected in Chiang Mai, but it is appreciated. Generally, rounding up the bill or leaving some change is sufficient to show your gratitude for the service. However, if you receive exceptional service at a restaurant or from a tour guide, a tip of 10-20% of the total bill is considered generous. It is best to tip in cash, as not all establishments have the option of adding the tip to the bill.

Are there any specific rules or laws I should know about?

As a guide to Chiang Mai, it is important to know some of the local rules and laws. First, it is illegal to disrespect or insult the Thai monarchy in any way, and doing so can result in jail time. Also, it is important to dress modestly, especially when visiting religious temples. Public displays of affection are generally frowned upon, and smoking is prohibited in public places. Finally, drug use and possession can result in severe penalties, including imprisonment or even the death penalty.

Feedback

I hope you found this article informative and helpful. I'm eager to improve the content and make it even more valuable for you. If you have any feedback or suggestions, I would love to hear from you.

Do you have any tips or hidden gems that you think should be added to the list? Are there any areas that you feel could use more explanation or clarification?

Your input is greatly appreciated and will help us to continue providing high-quality content that meets your needs and interests. Please feel free to share your thoughts.