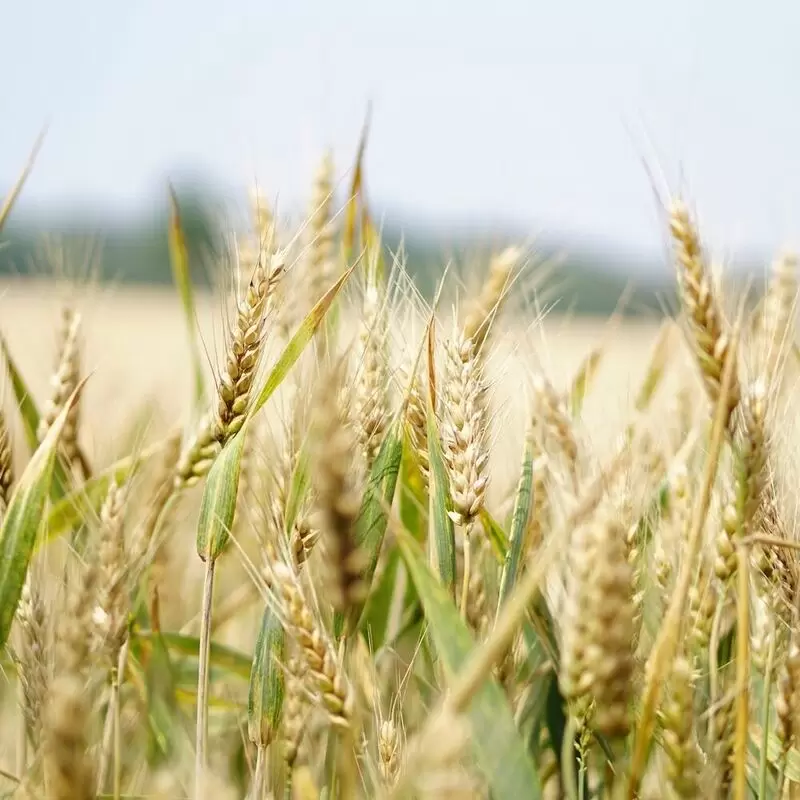 1. Great Dixter House & Gardens
Great Dixter House & Gardens is a tranquil oasis steeped in history. Full of enchanting surprises, you'll be captivated by the blooming flora and distinctive architecture. You'll literally walk in the footsteps of famed horticulturist Christopher Lloyd - a real treat for garden lovers. Looking for an extra dose of serenity? Nearby are Fairlight Hall Gardens, a majestic Victorian mansion set in beautiful rolling parkland. Make Rye your stop to visit such unspoiled jewels of the United Kingdom.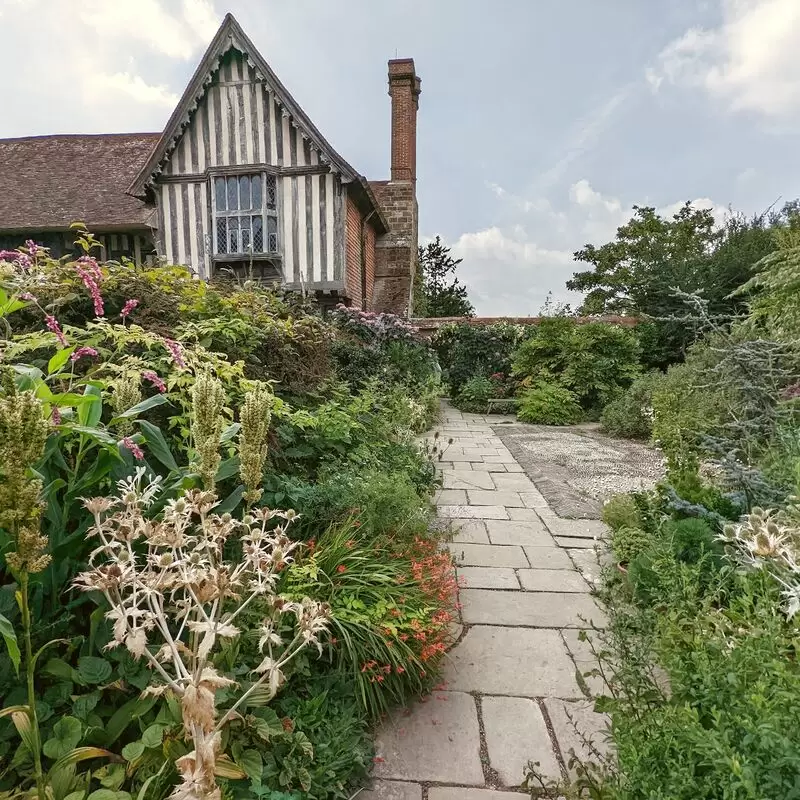 Great Dixter House & Gardens
Northiam, Rye
Monday: Closed
Tuesday - Sunday: 11:00 AM – 5:00 PM
2. Rye Harbour Nature Reserve
Be enchanted by the splendor of nature at Rye Harbour Nature Reserve. This pristine, wild landscape is known as a haven for a stunning variety of birds and offers visitors a unique combination of inland, marine and riverine habitats. Experienced birders will appreciate the tranquility of the secluded hide, and many rare species can be seen here during migration season. The breathtaking view of the 19th century Camber Castle, just a stone's throw away, is a truly unique sight not to be missed.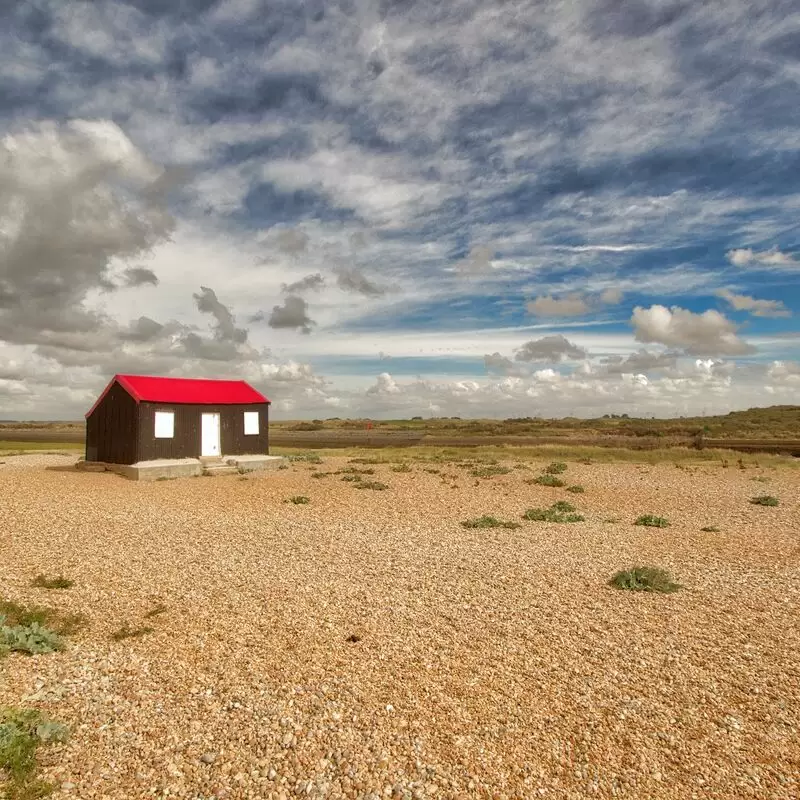 Rye Harbour Nature Reserve
Harbour Road, Rye Harbour, Rye
Monday - Sunday: Open 24 hours
3. Church of Saint Mary Rye
Saint Mary Church, Rye, is a must-see for its rich history dating back to 1100, exquisite architecture, and stunning panoramic views of Rye and the coast from the bell tower. You may even recognize the famous clock face known as "Old Jack" from a 1960s BBC film adaptation. Nearby, you can also visit Ypres Tower and Rye Castle Museum, another fantastic historical treasure.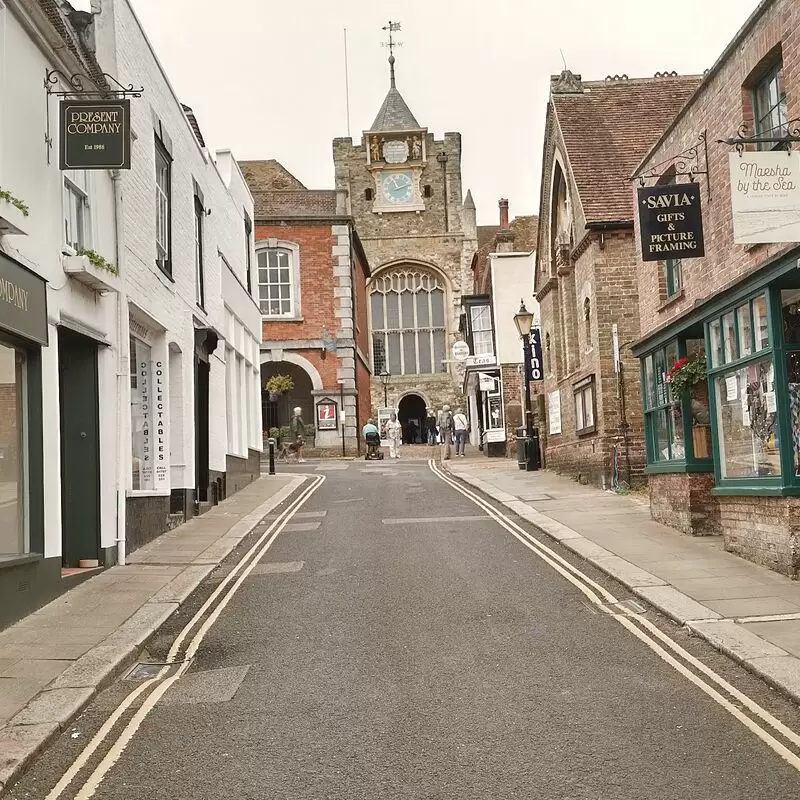 Church of Saint Mary Rye
Church Square, Rye
Monday: 10:30 AM – 5:00 PM
Tuesday - Saturday: 10:30 AM – 4:30 PM
Sunday: 9:00 AM – 4:30 PM
4. Rye Castle Museum Ypres Tower
Immerse yourself in history at Rye Castle Museum - Ypres Tower, a fascinating 13th century fortress towering over the charming town of Rye! Century. Be enchanted by the ancient artifacts that tell stories of Rye's rich past and enjoy the breathtaking panoramic views from the tower. Don't miss the medieval cellar prison - an unadulterated glimpse into the reality of the Middle Ages. Afterwards, stroll to nearby Mermaid Street, known for its charming cobblestones and time-honored half-timbered houses.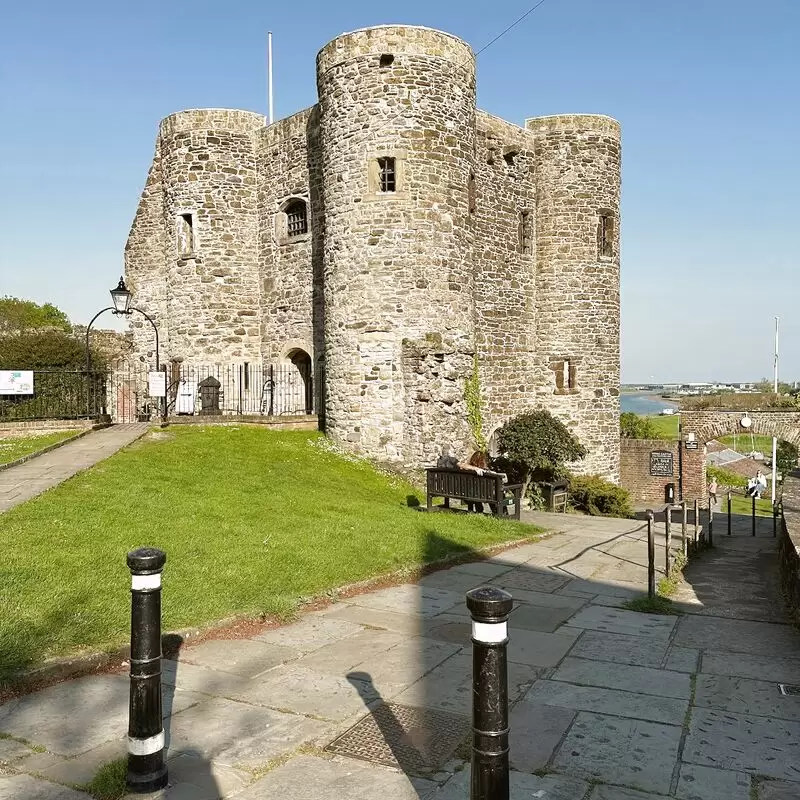 Rye Castle Museum Ypres Tower
Gungarden, Rye
Monday - Sunday: 10:30 AM – 5:00 PM
5. Rye Waterworks Micropub
Make your visit to Rye a unique experience and visit the Rye Waterworks Micropub! With its intimate atmosphere in the oldest building in Rye, you will be enveloped by a cozy feeling of history and charm. It's a charming spot for beer lovers with an extensive selection of local beers and ciders. The fabulous gin selection is also not to be missed. And it's just a stone's throw from historic Mermaid Street - a picturesque avenue dating back to medieval times. Rye's past, presented with a pint!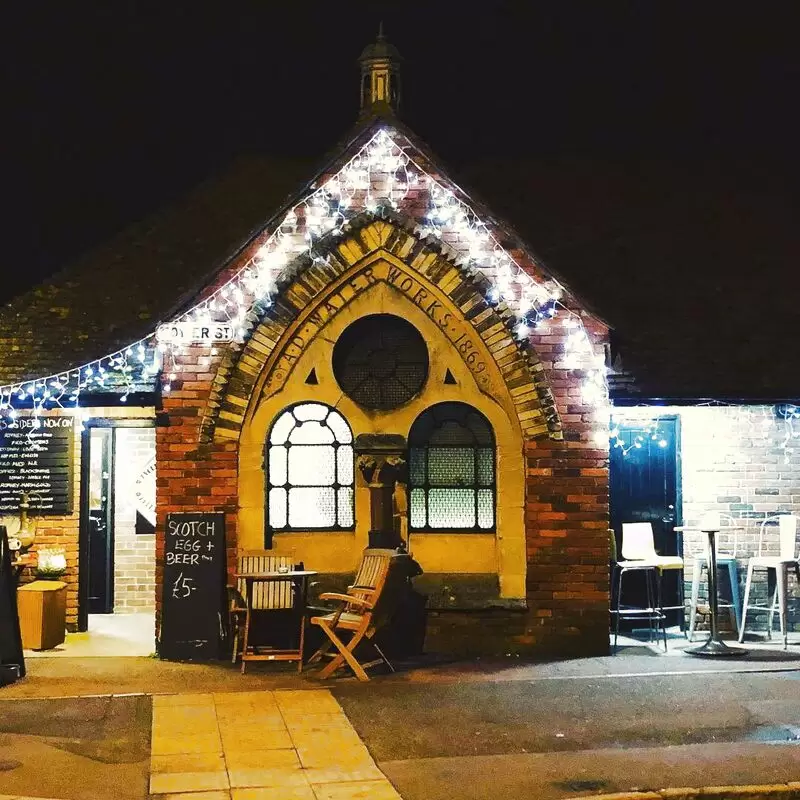 Rye Waterworks Micropub
Tower Street, Rye TN31 7AT
Monday - Thursday: 2:00 – 10:00 PM
Friday: 2:00 – 11:00 PM
Saturday: 12:00 – 11:00 PM
Sunday: 12:00 – 10:00 PM
6. Camber Castle
A visit to Camber Castle in Rye means a journey into the heart of Tudor history! The unique design of the castle, commissioned by Henry VIII, has an undeniable historic charm. Explore the corridors, which are full of centuries-old stories tucked into the stones. And, whisper it quietly, but many miss the pristine scenic path behind the castle that leads to breathtaking views over the Rother Valley. Plus, Rye Nature Reserve is just a short walk away and offers a variety of bird-watching opportunities.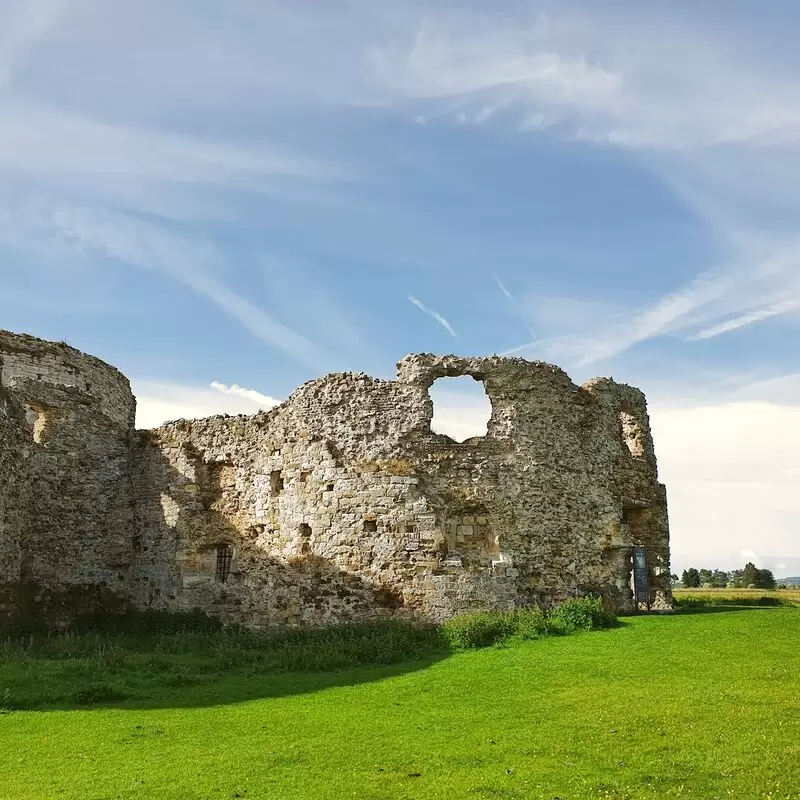 7. National Trust Lamb House
Immerse yourself in literary history at the National Trust - Lamb House, the former home of famous authors Henry James and E.F. Benson. As you stroll through the picturesque walled garden, the stories come to life. Don't miss the "Ghost Room," where unpublished manuscripts are kept. Nearby Rye Castle Museum showcases local history and features from the top of the 13th-century Ypres Tower. Both places make a walk through Rye an unforgettable experience.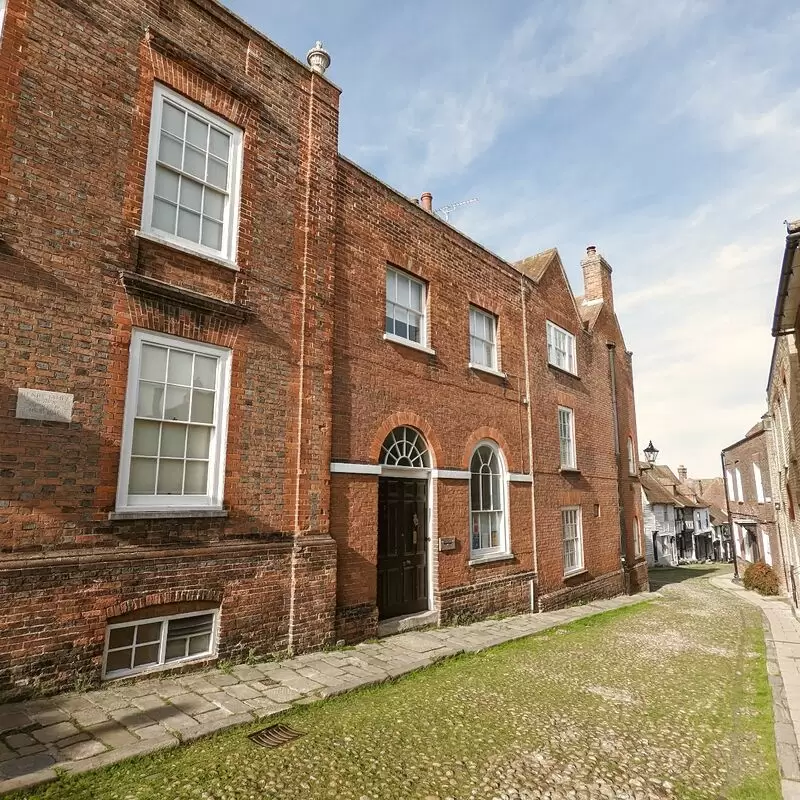 National Trust Lamb House
National Trust - Lamb House, West Street, Rye
Monday - Sunday: 11:00 AM – 5:00 PM
Wednesday: 11:00 AM – 4:00 PM
Thursday: Closed
8. Rye Heritage Centre
Visit the Rye Heritage Centre to awaken your historical senses. This treasure trove is full of charm and houses an impressive model of Victorian Rye, depicting the past in minute detail. Listen to the 18th-century tower clock chime every quarter hour. Century. Don't miss the authentic old penny amusement machines - a delightful rarity. Nearby is Rye Castle, an equally impressive display of medieval architecture that you should add to your itinerary.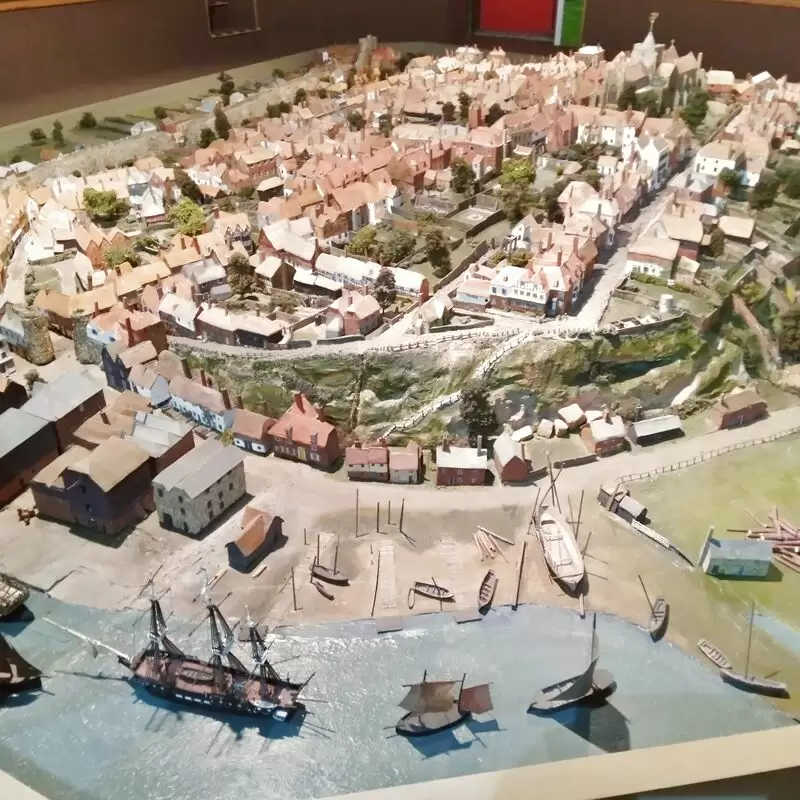 Rye Heritage Centre
The Old Sail Loft Rye, Strand Quay, Rye TN31 7AY
9. Mary Stanford Lifeboat House
Immerse yourself in maritime history at the Mary Stanford Lifeboat House in Rye. Known as a haunting yet beautiful monument to bravery, the house commemorates those who perished in a 1928 tragedy at St. Dunes. Marvel at the pristine time capsule with the boat's name and launch instructions still visible on the boathouse wall. Just a short walk away is the picturesque Rye Harbour Nature Reserve, teeming with unique birdlife - a perfect juxtaposition of history and natural beauty.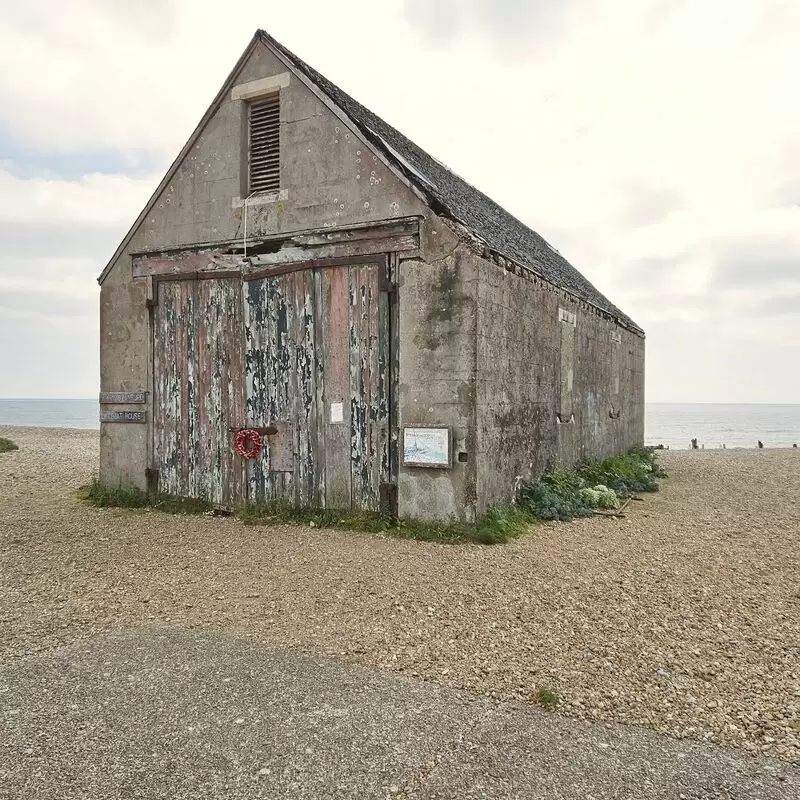 Mary Stanford Lifeboat House
Harbour, Winchelsea, Rye
Monday - Sunday: Open 24 hours
10. Rye Harbour Discovery Centre
The Rye Harbour Discovery Centre is a must for nature lovers. It's the gateway to Rye Harbour Nature Reserve, home to 4,275 species of plants and animals, including rare sea clover species and yellow horned poppies. Here you'll find exciting interactive exhibits, breathtaking walks and brilliant, informative guides. The panoramic wildlife garden is a hidden gem. And don't forget that Camber Sands, with its expansive, beautiful beach, is just a few minutes away. This is Rye in a nutshell!
Rye Harbour Discovery Centre
Harbour Road, Rye Harbour, Rye
Monday - Sunday: 10:00 AM – 4:00 PM
Best Time to Visit Rye
The best time to visit Rye, United Kingdom, is between May and September. During this time the weather is at its warmest and provides perfect conditions for exploring the city's outdoor attractions. The Rye Jazz Festival in August is a highlight. However, Rye is always beautiful, especially during the Christmas season when it transforms into a festive wonderland.
Annual Weather in Rye
Rye 3-Day Forecast
Wed, 27 September
Night
61 °F
16 °C
0%
Morning
61 °F
16 °C
0%
Afternoon
64 °F
18 °C
0%
Evening
66 °F
19 °C
67%
Thu, 28 September
Night
57 °F
14 °C
0%
Morning
56 °F
13 °C
62%
Afternoon
66 °F
19 °C
50%
Evening
65 °F
18 °C
58%
Fri, 29 September
Night
56 °F
13 °C
0%
Morning
57 °F
14 °C
82%
Afternoon
63 °F
17 °C
0%
Evening
60 °F
16 °C
0%
Questions & Answers

How do I get to Rye from London?

Getting from London to Rye is straightforward. You can take a direct train from St Pancras International station to Ashford International and then take another short train ride to Rye. Alternatively, you can travel from London via the M20 and the A2070, a journey that takes around 2 hours. If you prefer the road, you can catch a bus from Victoria Coach Station. Check with your preferred choice for any schedule changes.

Is Rye a safe place for tourists?

Yes, Rye is generally considered a safe place for tourists. This charming medieval town in East Sussex, England, is known for its quaint and quiet atmosphere. Visitors should feel safe there as they explore the cobbled streets, historic landmarks, and unique stores and cafes. As with anywhere, it is advisable to use common sense, secure your belongings, and be aware of your surroundings.

What's the local food I should try in Rye?

Rye, United Kingdom, is known for its seafood due to its coastal location. Dishes like the crispy-skinned scallops from Rye Bay and the hearty Rye Bay fish stew are a must-try. Romney Marsh lamb is also a regional specialty. Be sure to leave room for the region's traditional English desserts like Sticky Toffee Pudding and Sussex Pond Pudding, a steamed dessert filled with a whole lemon.

Does Rye have a local market?

Yes, Rye has a lively market that brings the town to life. With a variety of stalls, it offers everything from fresh produce to baked goods to unique crafts and much more. This charming market is not only a place to buy everyday necessities, but also provides a glimpse into the community spirit of Rye. It is a major focal point for tourists and locals alike, and is a great place to shop and explore the city.

Can I get around Rye on foot?

You bet! Rye is a compact and picturesque town, perfect for exploring on foot. You can stroll the cobblestone streets, visit historic sites like Rye Castle and St. Mary's Church, and enjoy the charming atmosphere. The town has a number of unique stores and local restaurants. The marsh and nature preserves near the town also offer excellent walking trails. All in all, Rye is a very pedestrian-friendly town.

Is it easy to find vegetarian/vegan food in Rye?

Finding vegetarian and vegan food in Rye, UK, is relatively easy. There are a number of restaurants in the city that offer plant-based menus, and many restaurants are careful to cater to different dietary needs. While the city is not a paradise for vegans and vegetarians, it does offer enough options to satisfy your needs. However, it is always a good idea to check the menus or call ahead to ask about your special dietary needs.

Does Rye have any peculiar local customs I should be aware of?

Rye in the UK may not have any special customs, but it is known for its unique atmosphere and distinctive Tudor-style charm. The locals are proud of their historical heritage and will appreciate it if you show childlike curiosity and respect for their iconic landmarks. Most importantly, it is common practice in typical English pubs to order your drinks at the bar instead of waiting for your table. Always remain polite and enjoy the local hospitality.

How long does it take to explore Rye?

Exploring Rye can usually take a full day if you want to see all the major sights at your leisure. This includes exploring the charming cobblestone streets, visiting the historic Rye Castle, enjoying the local cuisine and visiting the unique stores. However, if you are in a hurry, you can also explore the city within a few hours. It all depends on your pace and interests.

How friendly are the locals in Rye?

The people of Rye, United Kingdom, are known for their warmth and hospitality. Visitors often feel at home because of the hospitality and friendliness of the residents. Whether you're exploring the quaint, winding streets, enjoying a meal in a cozy pub, or browsing the local stores, you can count on friendly conversation and good-natured help. This gracious community spirit adds greatly to Rye's appeal as a destination.

Are there any local English language tours in Rye?

Yes, Rye, United Kingdom, offers several guided tours in English. One popular option is the Rye Heritage Centre, which offers audio tours that explain Rye's rich history and unique charm. Another option is the guided tour of Rye Castle Museum, which explores the medieval fortifications and historic landmarks. And for literature lovers, there is the Haunting of Meryon Hall Tour, a ghost experience based on local folklore and the stories of Rye's famous authors.

Can I find good seafood in Rye?

Absolutely! Rye is known for its array of fresh and delicious seafood. Some of the local specialties include freshly caught fish, shellfish and seaweed - a testament to its coastal location. You can sample local seafood in the town's traditional pubs, upscale restaurants and quaint cafes. Rye Bay scallops and delicious fish and chips are especially popular. In Rye, you can be sure to experience an unforgettable seafood meal.

Are the ancient buildings in Rye open for visitation?

Yes, Rye is a treasure trove of historical sites to visit. This timeless jewel of the United Kingdom has charming medieval buildings such as Rye Castle and Ypres Tower, a former fortification that now serves as a museum. St. Mary's Church also offers panoramic views from its bell tower, and Lamb House, an 18th-century home, has a rich literary history. The 18th century house, has a rich literary history. It's truly like stepping back in time, as Rye's centuries-old character and charm have been wonderfully preserved.

What public transport options are available in Rye?

Rye, a charming town in East Sussex, has good public transport links for locals and visitors. The town has a train station that connects it to Ashford International, Brighton and Hastings. There are also regular local and regional bus services operated by Stagecoach South East and Hastings Buses. The town does not have an airport, but the nearest airports are in London and Gatwick, which can be reached by train or cab.

Is Rye a picturesque place for photography?

Yes, Rye is indeed a picturesque place to photograph. This charming medieval town in East Sussex features cobbled streets lined with historic buildings, a fairytale castle, and quaint churches. The town's rural setting, surrounded by rolling hills and beautiful coastlines, provides photographers with stunning backdrops that make a visit to the town a must. Around every corner hides a new visual treat that promises fantastic photo opportunities. Rye embodies quintessential English charm in every image.

Can I find decent Wi-Fi in Rye?

There is definitely decent Wi-Fi in Rye. Many of the town's charming cafes, pubs, and hotels offer free Wi-Fi to their guests. The local library is also equipped with free Wi-Fi. Alternatively, you can purchase a local SIM card with a data plan if you prefer your own reliable connection while exploring Rye's historic sights and scenic vistas.

Is English widely spoken in Rye?

Yes, English is the main language spoken in Rye, United Kingdom. As a historic English town, it is the native language of most residents. Even if you encounter residents or visitors who speak other languages, understanding and speaking English is sufficient for visiting Rye. Tourist facilities, signposts and information are also available in English.

Does Rye have a nightlife?

Rye, United Kingdom, offers a quaint but engaging nightlife. The town may not be known for lively clubs or all-night parties, but there are a number of charming English pubs and cozy restaurants. These venues have a lively atmosphere with live music, especially on weekends. In addition, there are several theaters and movie theaters in Rye, where various shows and film screenings are held regularly. At night, you can walk along the beautiful cobblestone streets or along the historic city walls under the starry sky.

How are the medical facilities in Rye?

Rye, United Kingdom, has reliable and modern medical facilities. The city hosts an NHS-run family practice, Rye Medical Centre, with high-quality services. In addition, the nearby larger towns of Hastings and Ashford have fully functional hospitals. Pharmacies in Rye also provide medical consultations. The City's overall medical support system and public health maintenance efforts contribute to efficient and quality health care. However, residents often must travel to larger cities for specialized medical procedures.

Does Rye get very crowded?

Rye is a popular tourist destination, especially in the summer and vacation season, attracting numerous tourists with its charming medieval streets, historical sights and breathtaking nature. Despite the influx of visitors, the town generally manages to maintain its peaceful atmosphere. However, certain areas, such as the Rye Castle Museum and Mermaid Street, may experience an increased volume of visitors. If you plan your visit for the early morning or late afternoon, you can avoid the crowds.

Is parking easy in Rye?

Parking in Rye can be somewhat difficult due to the narrow, medieval streets. However, there are designated parking lots around the town, the main ones being Rope Walk, Market Car Park and Rye Station Car Park. These offer a reasonable number of parking spaces, but can get quite crowded, especially at peak times. It is therefore advisable to arrive early or use alternative transport if possible.

Are there any unique festivals or traditions in Rye?

Yes, Rye has several unique traditions. One notable event is Rye Bonfire Night, a spectacular celebration with a torchlight procession, bonfire and fireworks in honor of the Battle of Hastings. Another major event is the Rye Jazz & Blues Festival, which features a mix of established and up-and-coming artists on the Bank Holiday weekend in August. Finally, Rye Scallop Week is a culinary extravaganza that celebrates the local scallop harvest with a variety of themed dishes and events.

Are there public restrooms in Rye?

Yes, there are public toilets in Rye, United Kingdom. You can find the facilities at Gun Garden, Strand Quay and Rye Train Station. They are conveniently located and easily accessible for visitors exploring the city. The toilets are regularly maintained to ensure cleanliness and hygiene for users. Note, however, that hours of operation may vary. When visiting, look for appropriate signs or ask locals for more details and directions to the nearest facility.

Are credit cards widely accepted in Rye?

Yes, credit cards are widely accepted in Rye, United Kingdom. You can use them at most hotels, restaurants, stores and tourist attractions. It's always a good idea to have some cash on you as well, especially for smaller establishments or places like farmers markets. However, you should be able to rely on your credit card for most transactions during your stay in Rye.

Can I bring my pet to Rye?

Yes, you can bring your pet to Rye. The city is very pet-friendly, and pets are welcome in various accommodations, parks, and some restaurants. There are beautiful outdoor areas like the Rye Harbour Nature Reserve that are great for walks. However, it is always advisable to check beforehand the specific pet policies of the places you plan to visit or stay in.

Does Rye have child-friendly attractions?

Absolutely. Rye offers some great family-friendly attractions. The Rye Heritage Centre offers interactive historical exhibits, while the Rye Castle Museum gives a glimpse of medieval life. Kids will love exploring the winding streets at the Rye Town Model Sound and Light Show. For nature lovers, the Rye Harbour Nature Reserve offers wildlife viewing. Rye also has beaches nearby that are ideal for families. Not to be forgotten is Knoops Chocolate Shop, where you can indulge after an eventful day.

Feedback

I hope you found this article informative and helpful. I'm eager to improve the content and make it even more valuable for you. If you have any feedback or suggestions, I would love to hear from you.

Do you have any tips or hidden gems that you think should be added to the list? Are there any areas that you feel could use more explanation or clarification?

Your input is greatly appreciated and will help us to continue providing high-quality content that meets your needs and interests. Please feel free to share your thoughts.