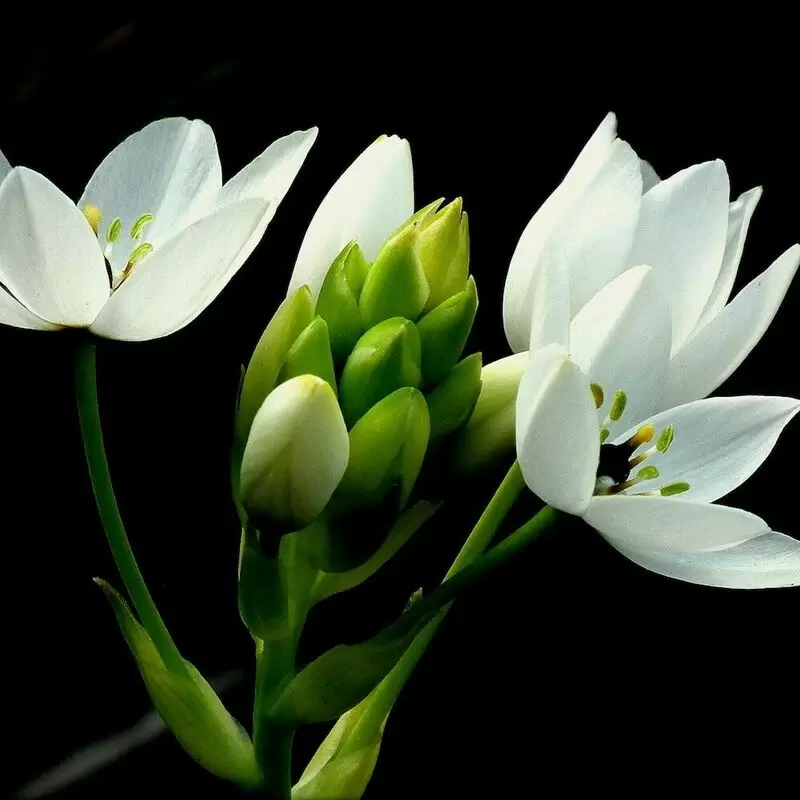 1. Greyton Nature Reserve Start of Boesmanskloof Trail

Visiting Greyton Nature Reserve and the start of the Boesmanskloof Trail is like entering an enchanting paradise of rich biodiversity. Nestled between the Riviersonderend Mountains, this reserve is the magical green heart of Greyton. The trail offers breathtaking views, unique fynbos vegetation and streams that invite you to take a refreshing dip.

An insider tip: a hotspot for bird lovers! Nearby, you can explore the quaint, historic village of McGregor, just a few steps away.

Greyton Nature Reserve Start of Boesmanskloof Trail
1 Hoof St, Greyton, 7233
2. The Post House
An integral part of Greyton's history, the Post House was built in 1860 and served as a trading post and lodging. Today it is a charming boutique hotel offering a unique experience of beautifully preserved heritage and modern comfort. Relax in the rustic pub, a favorite hangout for locals. A secret treat in each room is a testament to its postal heritage. And if you feel like exploring, the picturesque Gobos River is just a short walk away. Whether you're looking to relax or unwind, the Post House offers true Greyton charm.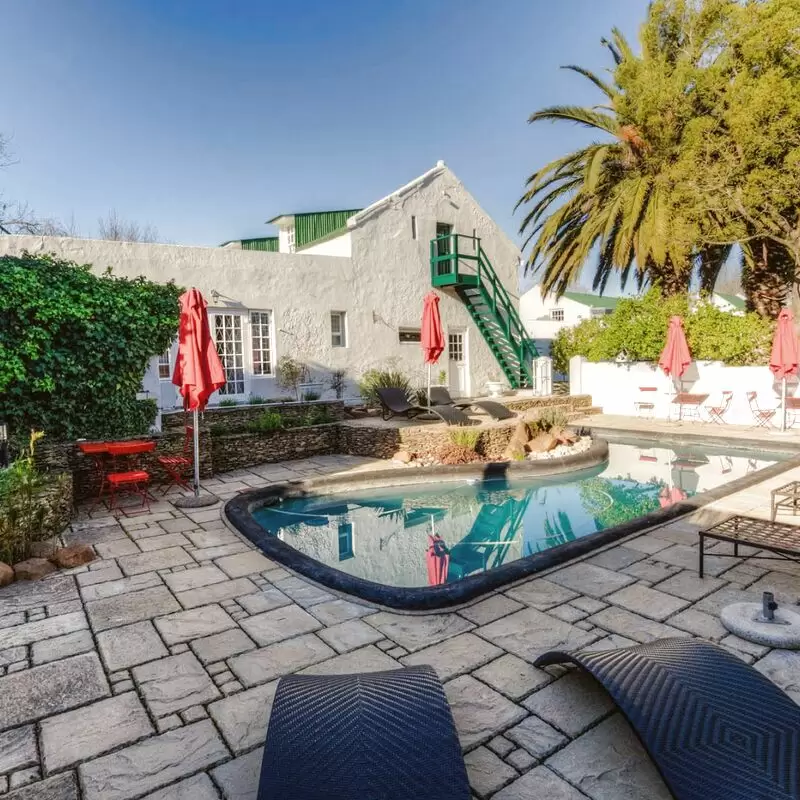 The Post House
22 Main Rd, Greyton
Monday - Sunday: Open 24 hours
3. Old Potter's Inn And Brewhouse
Old Potter's Inn and Brewhouse in Greyton is not just an inn, it's an experience. One of the oldest pubs in town, it exudes charm and history. The microbrewery serves unique craft beers that are not to be missed. It also serves delicious culinary dishes prepared exclusively from locally sourced ingredients. Plus, the pub is close to beautiful hiking trails and the Greyton Nature Reserve - perfect for an after-dinner adventure! Enjoy the relaxed ambiance, and don't forget to try the famous Potters Platter!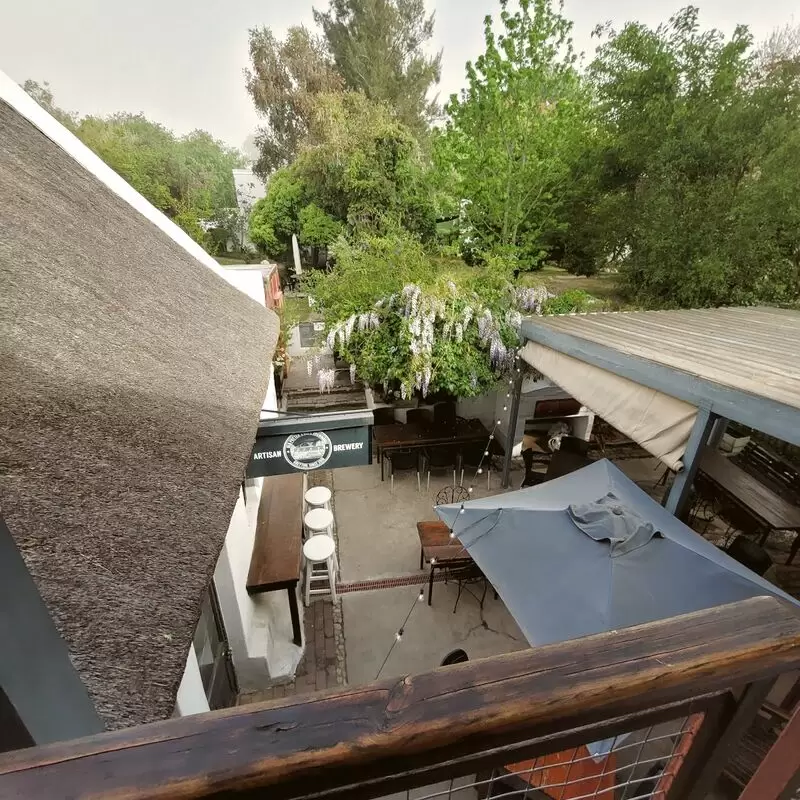 Old Potter's Inn And Brewhouse
16 Main Rd, Greyton, 7233
Monday - Sunday: Closed
Wednesday - Saturday: 11:00 AM – 9:00 PM
4. Greyton Twin Rivers Campsite
Greyton Twin Rivers Campsite is the home of tranquility and offers refreshing outdoor living. Located on two rivers, it lets you immerse yourself in nature's playground. Sleep under the stars, wake up to birdsong and spend your day fishing, hiking or biking. Not to mention: The campground is pet-friendly, so your furry friends can join in on the adventure. A quick, scenic drive to the spectacular hiking trails of the Riviersonderend Mountains will provide a shot of adrenaline. Don't miss visiting the unique Greyton Rose Garden nearby. Pure magic awaits you in Greyton!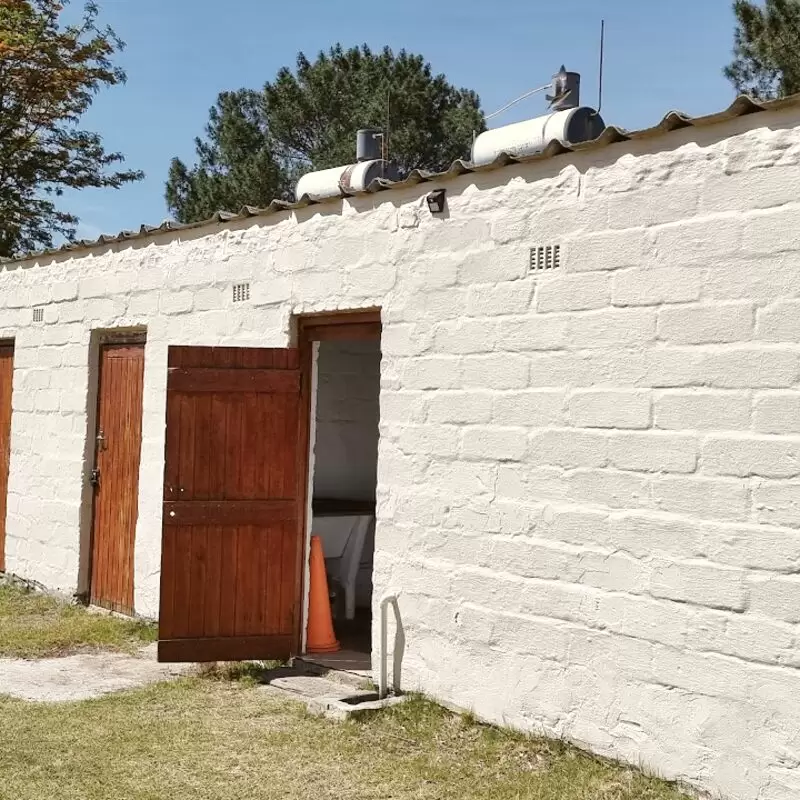 Greyton Twin Rivers Campsite
Greyton, 7233
Monday - Sunday: Open 24 hours
5. Oewerzicht Farm Cottages & Campsite Greyton
Oewerzicht Farm Cottages & Campsite Greyton offers an authentic country escape. Nestled in the Riviersonderend Mountains, it is a nature lover's paradise. Scenic hiking trails lead you to hidden waterfalls and lookouts with breathtaking views. It is the perfect place for bird watching or star gazing. Make yourself comfortable in the rustic stone cabins or venture out on a camping trip. Visit the charming town of Greyton or the Genadendal Mission and Museum to learn more about local history. Enjoy the tranquility of farm life, wonderful hospitality and breathtaking scenery.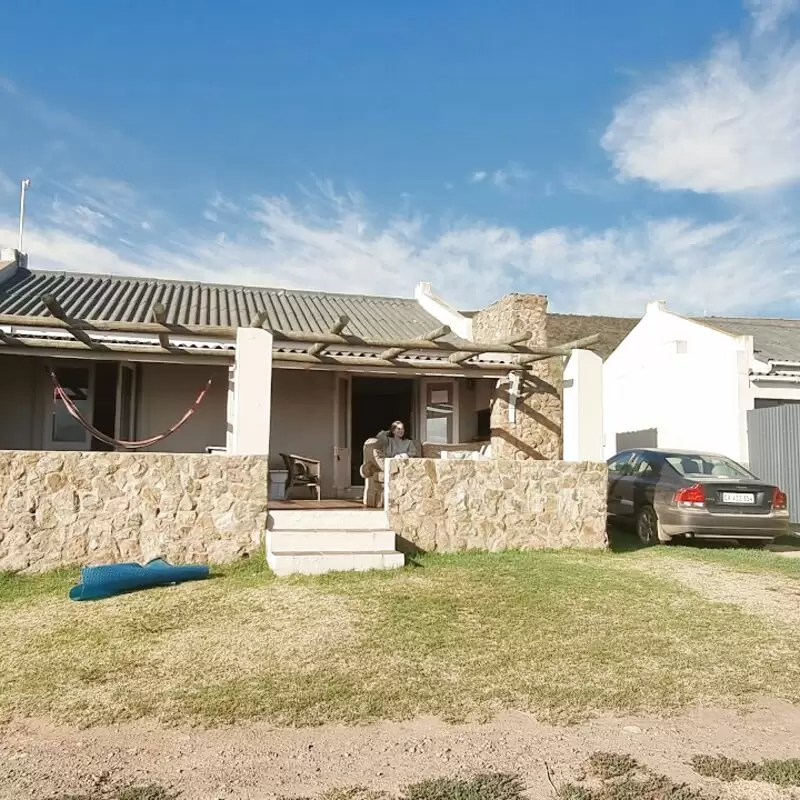 Oewerzicht Farm Cottages & Campsite Greyton
Oewerzicht Farm, Greyton
Monday - Friday: 8:00 AM – 5:00 PM
Saturday - Sunday: Closed
6. Greyton Saturday morning Market
Immerse yourself in the hustle and bustle of the Greyton Saturday Morning Market! This vibrant local epicenter is full of artisan foods, unique crafts and delightful vendors. Whether it's handmade soaps, farm fresh cheeses or vintage collectibles, everyone will find something here. Be sure to treat yourself to a hot cup of specially brewed Greyton coffee while you stroll. Just a stone's throw away is the stunning Greyton Nature Reserve, which offers breathtaking flora and fauna as well as hiking trails. Tourists often combine these two places for a memorable day trip!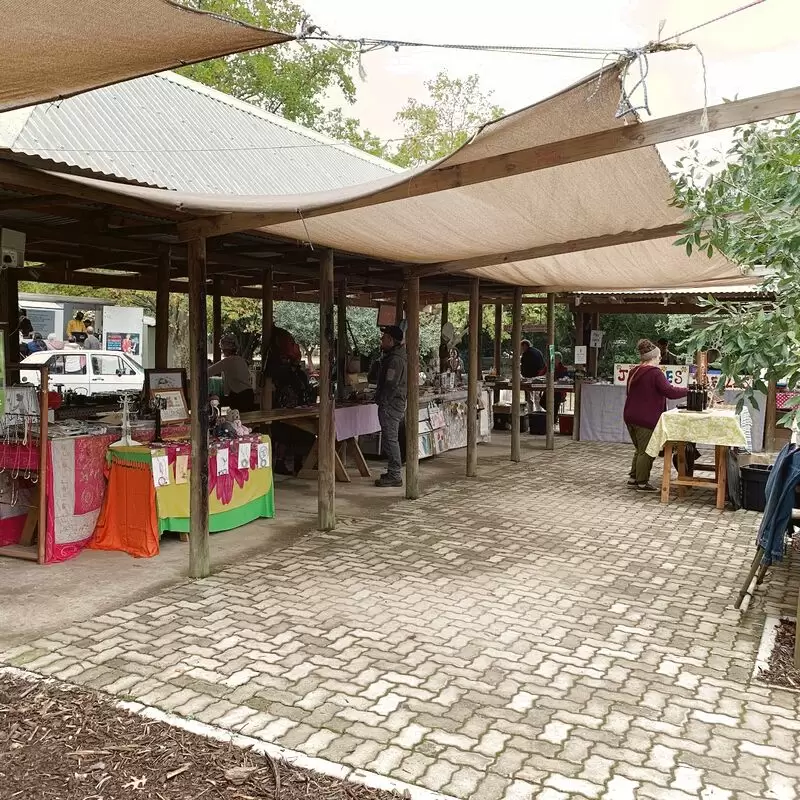 Greyton Saturday morning Market
Main Rd, Greyton, 7233
Monday - Sunday: Closed
Saturday: 9:00 AM – 12:00 PM
7. Greyton Lodge
Greyton Lodge, in the heart of Greyton, is a must for lovers of serenity and elegance. This historic and charming lodge has elegantly furnished rooms and tranquil gardens that provide a blissful escape from city life. It's just a stone's throw from exciting hiking trails like the Gifkloof Trail and the picturesque Greyton Market. Host Melané is known for her gourmet breakfasts, making Greyton Lodge a remarkable local secret worth discovering.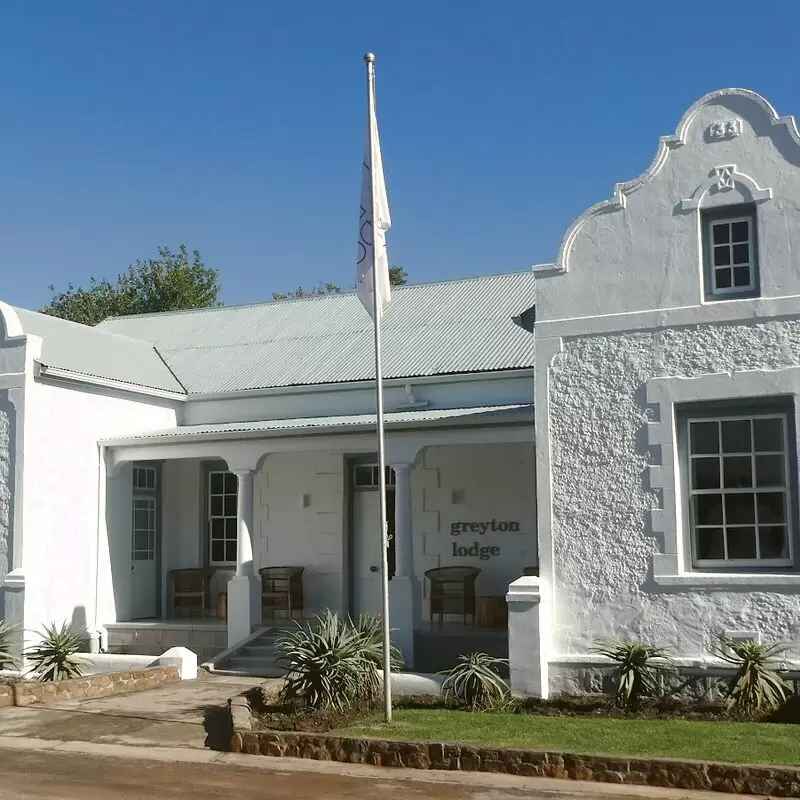 Greyton Lodge
52 Main Rd, Greyton
Monday - Sunday: 7:30 AM – 10:00 PM
8. The Oaks Estate Greyton
Immerse yourself in the serene tranquility of The Oaks Estate, Greyton. Enjoy breathtaking mountain views, lush vineyards and crystal clear streams. Experience farm-to-table cuisine and sample exquisite wines made on site. Traditional Cape Dutch buildings and charming farm animals make a visit to The Oaks Estate a truly authentic South African adventure. Nearby, take a leisurely stroll through Greyton Nature Reserve to observe the spectacular local flora and fauna. Don't miss the secret waterfall - the locals know the way!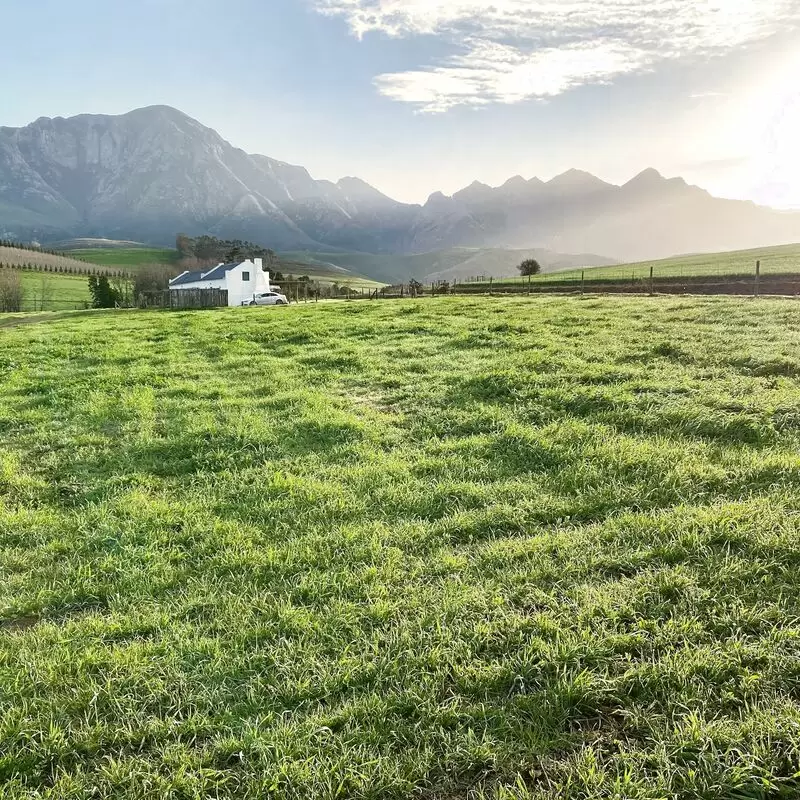 The Oaks Estate Greyton
R406, Riviersonderend Road, Greyton
9. Kleine Eike Greyton

Surrounded by majestic mountains and bright green landscapes, Little Eike Greyton is a pristine oasis of tranquility that offers an escape from the urban hustle and bustle. Enjoy the tranquility as you explore the lush rose gardens, or relax with a good book in the shade of the 100-year-old oaks. Just a stone's throw away is Greyton Nature Reserve, the perfect place for unforgettable hikes.

Insider tip: Try the homemade pastries served with excellent local coffee.

Kleine Eike Greyton
R406 Road. S34.1037318, E19.6691651, Greyton
10. Greyton Tourism Bureau
A visit to the Greyton Tourism Bureau encapsulates the essence of South Africa in a nutshell. Here you'll learn all about Greyton's hidden treasures. Discover scenic hiking trails, charming cafes and historic attractions like the Moravian Mission Station. Don't miss learning about the weekly Saturday market. Just a stone's throw away is the enchanting Greyton Nature Reserve, waiting to be discovered in all its magnificent biodiversity. This is your ticket to an authentic Greyton adventure!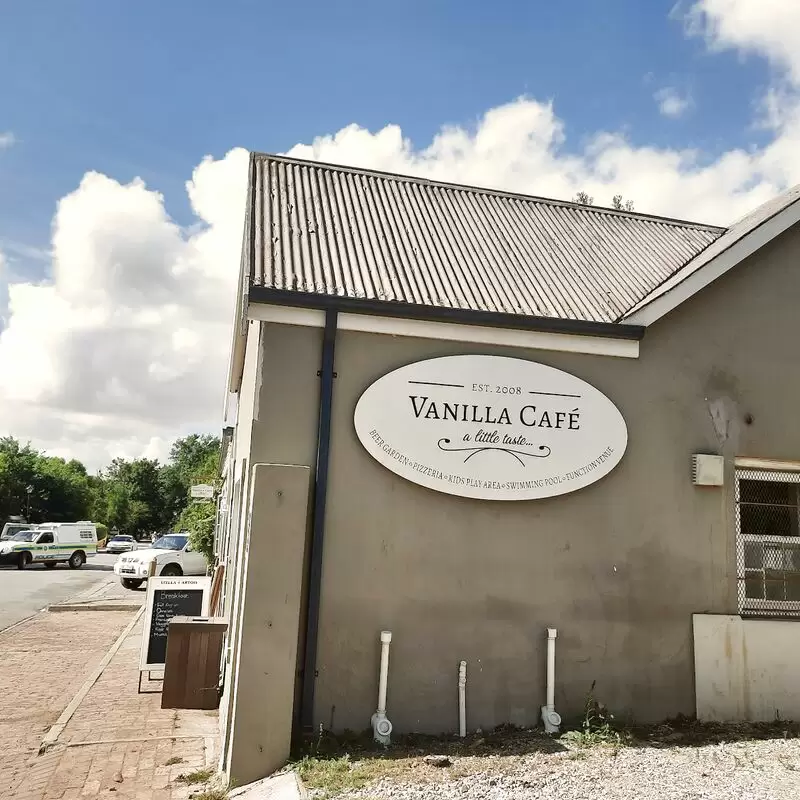 Greyton Tourism Bureau
29 Main Rd, Greyton
Monday - Sunday: Closed
Tuesday - Friday: 9:00 AM – 5:00 PM
Saturday: 10:00 AM – 1:00 PM
11. Swallow Hill Wine Estate Dwarskloof Farm Krige Road Nr Greyton
Swallow Hill Wine Estate is a must-visit for wine lovers in Greyton. Tucked away in Dwarskloof Farm, it offers an intimate experience where nature and wine are intertwined. A walk through the enchanting vineyards, mesmerizing views from the terrace, a wine-to-wine tour and exceptional artisan wines promise an enchanting South African experience. The rustic beauty of the property, often overlooked by casual tourists, makes for unforgettable memories. Nearby, the majestic Riviersonderend Mountains offer breathtaking hiking trails for adventure seekers.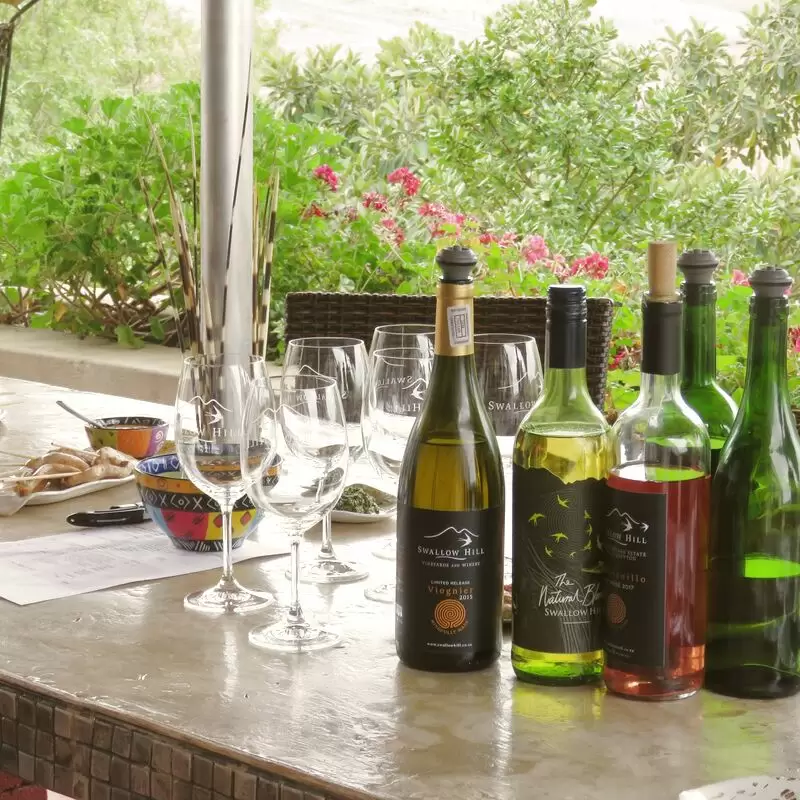 Swallow Hill Wine Estate Dwarskloof Farm Krige Road Nr Greyton
Krige Road, Greyton
Best Time to Visit Greyton
The best time to visit Greyton, South Africa, is during the spring and autumn months (September - November and March - May) when the weather is pleasant and the great summer heat is avoided. During this time, the city's beautiful flora is in full bloom and the climate is perfect for outdoor activities.
Annual Weather in Greyton
Greyton 3-Day Forecast
Wed, 27 September
Night
46 °F
8 °C
0%
Morning
44 °F
7 °C
0%
Afternoon
64 °F
18 °C
0%
Evening
61 °F
16 °C
0%
Thu, 28 September
Night
47 °F
8 °C
0%
Morning
45 °F
7 °C
0%
Afternoon
73 °F
23 °C
0%
Evening
72 °F
22 °C
0%
Fri, 29 September
Night
57 °F
14 °C
0%
Morning
58 °F
15 °C
0%
Afternoon
75 °F
24 °C
0%
Evening
67 °F
20 °C
0%
Questions & Answers

Is Greyton safe for tourists?

Greyton is generally considered safe for tourists. It is often described as a peaceful and friendly village whose residents are welcoming to visitors. However, as with any destination, it is recommended that tourists follow basic safety practices, such as not carrying valuables and taking care of personal belongings. It is always advisable to be aware of local customs and rules to ensure a safe visit.

How do I get around within Greyton?

Greyton is a small village in the Overberg region of South Africa. Therefore, it is best to explore the town on foot. You can leisurely stroll through the picturesque streets while admiring the rural architecture, gardens and breathtaking mountain views. For destinations further afield, bicycles or rental cars are also an option. You can also explore the area on one of the horseback rides offered.

What is the local cuisine like?

Greyton, South Africa, boasts a delicious blend of local African and colonial Dutch influences in its cuisine. Signature dishes include hearty stews known as potjiekos, biltong, a dried, cured meat, and boerewors, a unique South African sausage. On the sweet side, traditional specialties such as koeksisters, twisted, syrupy doughnuts, and malva pudding are enjoyed. Restaurants and home cooks often use locally sourced products, giving dishes an authentic and fresh flavor.

Are there medical facilities available?

Yes, Greyton, South Africa, is equipped with the necessary medical facilities to ensure the health and safety of residents and visitors. The town has a local clinic that provides general medical services. For specialized treatment, Caledon Hospital is available about an hour's drive away and is home to a variety of medical specialists. There are also a number of pharmacies offering over-the-counter and prescription medications.

What language is spoken?

The main language spoken in Greyton, South Africa is Afrikaans. This language is derived from Dutch and is widely spoken throughout most of the country. However, most of the population is also fluent in English, as this language is taught in schools and is the most important language in business and politics in South Africa. You should have no problems communicating in Greyton if you speak English.

What is the local culture like?

The local culture in Greyton, South Africa, is a blend of African and European influences with a relaxed rural charm. Locals are warm and friendly and foster community cohesion through weekly markets and local events such as the annual Rose Fair. The area is populated by artists and nature lovers who foster a culture of creativity, environmental awareness and exploration. Traditional African culture is also evident in music, dance and crafts.

Can I pay with credit card in shops and restaurants?

Yes, most establishments in Greyton, South Africa, accept credit card payments. Major credit cards such as Visa and MasterCard are accepted at many stores, hotels and restaurants. However, it is always a good idea to carry some cash for smaller stores or markets that only accept cash transactions. Since fees may apply when exchanging currencies and for foreign transactions, it is advisable to check with your bank before traveling.

How expensive is it to eat out?

Dining out in Greyton, South Africa, offers a range of options for different budgets. For a casual meal or fast food, you can spend around R80-R200 per person. For an upscale meal, expect to pay between R250 and R500 per person, excluding drinks. Prices vary depending on the restaurant and the selection of food. Despite the price differences, lovers of local specialties and international dishes can not stretch the budget.

What wildlife can I see here?

In Greyton, South Africa, you can have amazing encounters with various wildlife. Large predators are not found here, but a variety of birds are, including sunbirds, weaver birds and kingfishers. On the nature trails, you have a good chance of seeing species such as bushbuck, mongoose, baboons and even Cape clawed otters. The unusual Cape mountain leopards are elusive, but you can see signs of their presence on guided walks.

Are there any dress code rules to follow?

There is no strict dress code to follow when visiting Greyton, South Africa. However, as with any place, it is advisable to wear appropriate clothing for the activities and areas involved. If you plan to hike or engage in other outdoor activities, you should wear comfortable clothing that is appropriate for the weather. For fine dining or visiting upscale establishments, dressy casual attire is appropriate. However, the general atmosphere in Greyton is casual and informal.

How reliable are local taxis?

Local cabs in Greyton, South Africa, are generally reliable. They do not usually operate on a fixed schedule, but are usually available when needed. However, it can sometimes take a while for a cab to arrive, especially at peak times. Drivers usually know the area well and can give helpful tips. The fare should always be negotiated before the trip, as cabs are not metered. Overall, they offer a convenient way to get around the city and surrounding areas.

Is tap water safe to drink?

While tap water in Greyton, South Africa is generally safe for locals who are used to it, it is recommended that tourists drink bottled water. This is because the water may contain different minerals and microbes than what foreigners are used to, potentially causing mild digestive problems. Bottled water is available everywhere in Greyton and is a safe and convenient way to hydrate.

What kind of clothes should I pack?

The weather in Greyton, South Africa, is usually mild and pleasant all year round. It is advisable to pack light clothing for warm days, such as breathable shirts, shorts and dresses, and a hat for sun protection. In the evening, temperatures may drop, so it is advisable to pack a light jacket or sweater. For outdoor activities such as hiking, pack light, quick-drying clothing and comfortable walking shoes.

Is there a local SIM card I can buy?

In Greyton, South Africa, you can of course buy a local SIM card. Go to the nearest supermarket or grocery store where they are usually sold. The main providers are Vodacom, MTN and Cell C. Remember that you need to provide identification and address details for RICA registration (Regulation of Interception of Communications and Provision of Communication-Related Information Act), which is mandatory in South Africa.

Are there any cultural etiquettes I should be aware of?

When visiting Greyton or any other part of South Africa, remember that locals value a respectful approach to their diverse culture and history. When greeting, a firm handshake is the norm, sometimes followed by an exchange of simple pleasantries. It is important to avoid discussions about apartheid or racial tensions. Always ask permission before photographing people, and show respect for elders. South Africans value punctuality, but they also have a relaxed attitude toward time known as "African time."

Do people speak English?

Yes, people in Greyton, South Africa speak English as it is one of the 11 official languages of the country. English is widely used in commerce, government, education and the media. However, visitors may also encounter residents who speak Afrikaans or Xhosa, two other predominant languages in the region, as South Africa is culturally and linguistically diverse.

How far is Greyton from Cape Town?

Greyton is located about 140 kilometers northeast of Cape Town, South Africa. It takes about two hours by car on the preferred route. This quaint little village in the Overberg region of the Western Cape offers a peaceful escape from the hustle and bustle of city life. Keep in mind that traffic conditions and mode of transportation may affect travel time.

Can I rent a bike to explore the town?

Yes, you can rent a bike to explore Greyton, South Africa. There are several bike rentals in town that offer different types of bikes suitable for leisurely rides through the charming village as well as adventurous mountain bike rides through the surrounding nature reserves. Cycling is one of the best ways to enjoy the scenic beauty of Greyton's rolling hills, open fields and quaint architecture. Always remember to wear your helmet and obey local traffic laws.

Where can I go to meet locals?

A great opportunity to mingle with locals in Greyton, South Africa, is at The Oak and Vigne Cafe. It's known for its welcoming atmosphere and is the preferred gathering place for members of the community. Here, you can sample locally sourced food while engaging in conversation with residents. Alternatively, the Saturday Morning Market is a lively event where locals sell or buy organic produce, homemade goods and crafts.

Are there any local sports that I can watch?

Absolutely. Greyton is a center of sports, where you can feel the true energy of South Africa at cricket and soccer matches. Thanks to its beautiful surroundings, Greyton also offers a variety of endurance sports such as mountain biking, trail running and hiking that attract both local and international sports enthusiasts. Don't forget to check out the local dates.

What is Greyton famous for?

Greyton is known for its picturesque landscapes, charming Cape Dutch architecture and numerous outdoor activities. It is an ideal retreat for nature lovers and offers wonderful hiking and biking trails in the surrounding Riviersonderend Mountain Range. Greyton is also known for its thriving market selling fresh organic produce and handmade goods. The town's tranquil ambiance and charming landscape are a magnet for artists, photographers, and anyone seeking a quiet retreat.

Is there a pharmacy in Greyton?

Yes, there is a pharmacy in Greyton, South Africa. It is called Greyton Pharmacy and is located in the heart of the village. There you will find various medical products. In addition to prescription and over-the-counter medications, health products and advice are also offered there. The staff is well trained and knowledgeable. Check in advance about the opening hours, as they may vary. The pharmacy is a valuable resource for medical needs in this charming rural community.

Does Greyton have internet and Wi-Fi access?

Yes, Greyton has Internet and Wi-Fi connections. As in many other cities in South Africa, there are public and private Internet access points. Many local establishments such as restaurants, cafes and accommodation usually offer Wi-Fi to their guests. However, keep in mind that permanent connections and high-speed Internet can depend on location and service provider. It is always good to check internet availability and speed when booking your accommodation.

Are the locals friendly and welcoming to tourists?

Definitely! The people of Greyton, South Africa, are known for their warm hospitality and friendly demeanor. They genuinely enjoy welcoming visitors, providing them with a comfortable environment and information about the best local destinations. They are proud of the impressive beauty of their region and its distinctive cultural heritage, which they are happy to share with tourists. Overall, visitors to Greyton often comment on the friendliness and hospitality of the locals.

Are there any national parks or reserves nearby?

Yes, Greyton is ideally located near several stunning national parks and reserves. These include Kogelberg Nature Reserve, a UNESCO World Heritage Site known for its remarkable fynbos vegetation. In addition, Marloth Nature Reserve offers scenic hiking and walking trails, while Stony Point Nature Reserve is a great place for penguin watching. A little further afield, the expansive Agulhas National Park offers the unique sight of the confluence of the Indian and Atlantic Oceans.

Feedback

I hope you found this article informative and helpful. I'm eager to improve the content and make it even more valuable for you. If you have any feedback or suggestions, I would love to hear from you.

Do you have any tips or hidden gems that you think should be added to the list? Are there any areas that you feel could use more explanation or clarification?

Your input is greatly appreciated and will help us to continue providing high-quality content that meets your needs and interests. Please feel free to share your thoughts.