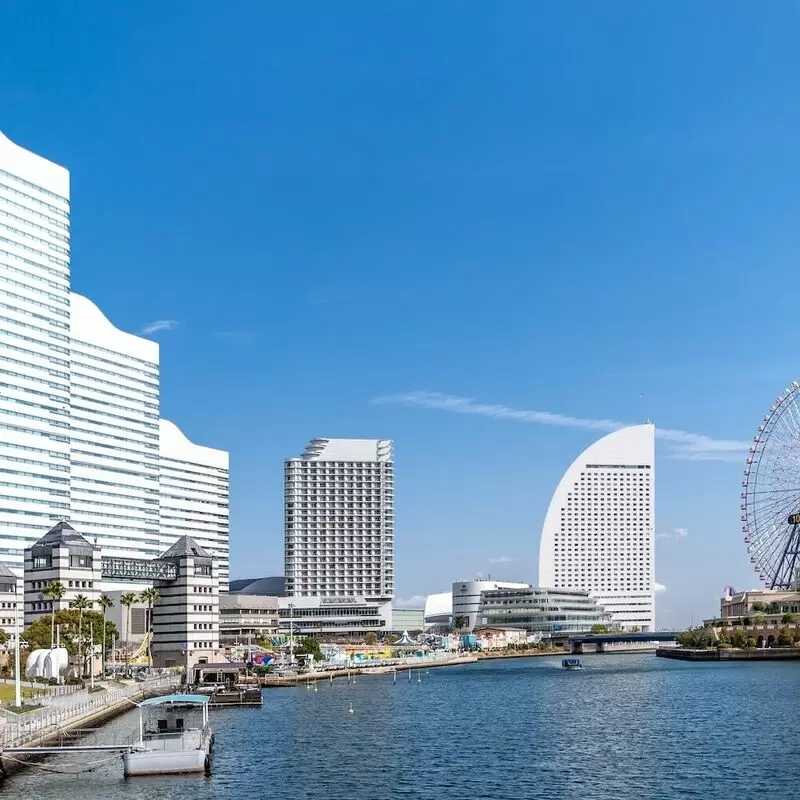 1. Yamashita Park
Head to the alluring Yamashita Park and enjoy the breathtaking views of the sea and lush greenery. Enjoy panoramic views of the Yokohama Bay Bridge and the iconic Marine Tower. The park, with its public artworks, blooming roses and fascinating boardwalk, is a tranquil oasis in bustling Yokohama. Don't miss the Girl in Red Shoes statue, a beloved symbol of the city. Take a short walk to nearby China Town or Minato Mirai, both spectacular attractions that will add a special charm to your trip.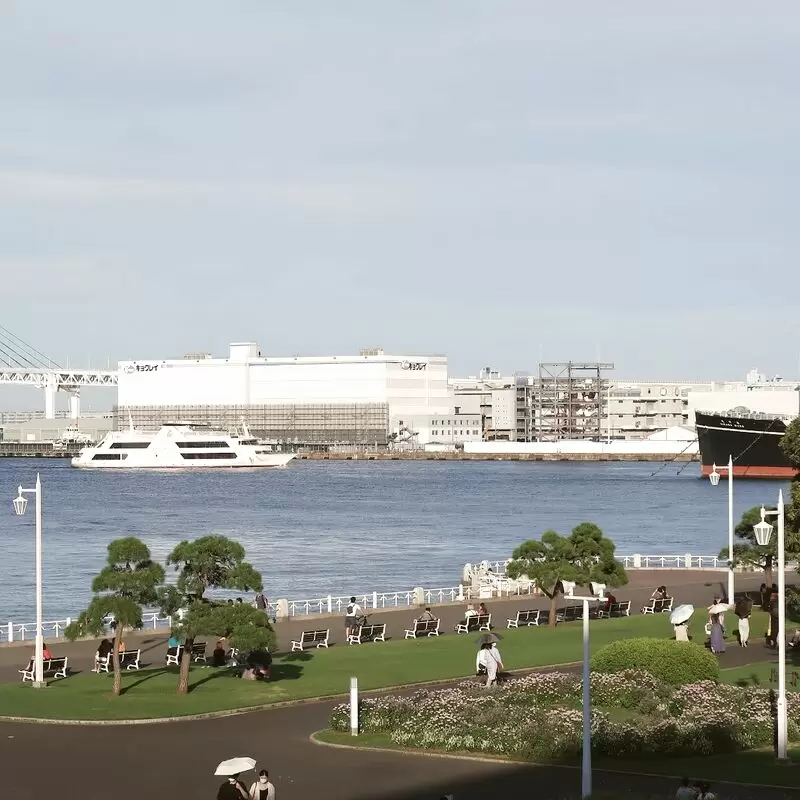 Yamashita Park
279 Yamashitachō, Naka Ward, Yokohama, Kanagawa 231-0023
Monday - Sunday: Open 24 hours
2. Gundam Factory Yokohama
A visit to Gundam Factory Yokohama is a must for any anime and robotics fan. Marvel at a colossal 18-meter tall moving Gundam robot replica, a true engineering marvel. Take a tour of the Gundam Lab to learn more about the technology behind the behemoth. Have your picture taken at the photo stations and even adopt your own mini Gundam at the gift store! After this unique experience, you can visit nearby Yamashita Park or the Yokohama Red Brick Warehouse for some food, shopping and entertainment.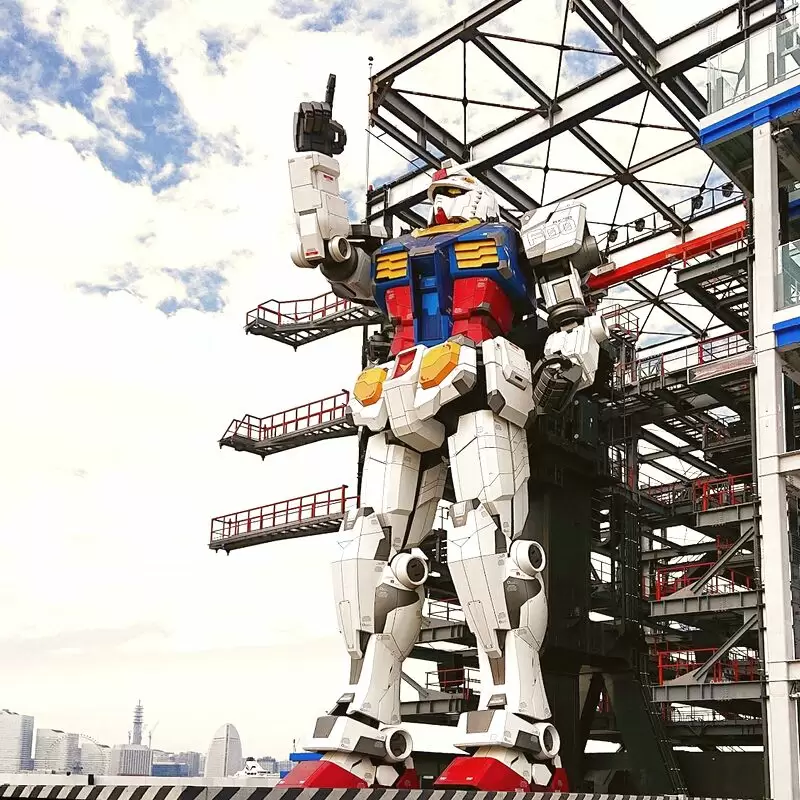 Gundam Factory Yokohama
279-25 Yamashitachō, Naka Ward, Yokohama, Kanagawa 231-0023
Monday - Friday: 11:00 AM – 8:00 PM
Tuesday: Closed
Saturday - Sunday: 10:00 AM – 8:00 PM
3. Yokohama Red Brick Warehouse
Steeped in history, where vintage meets modern, the Yokohama Red Brick Warehouse is a must-see. Once a customs house, these charming renovated warehouses now house boutiques, delicious restaurants, and special events year-round. Every winter, they even host an enchanting Christmas market. Its location on the eye-catching waterfront of the Minato Mirai district is a real plus for tourists. Stop by at sunset for views of the illuminated skyline and the nearby Cosmo Clock Ferris wheel. Another place to enjoy the soul of Yokohama!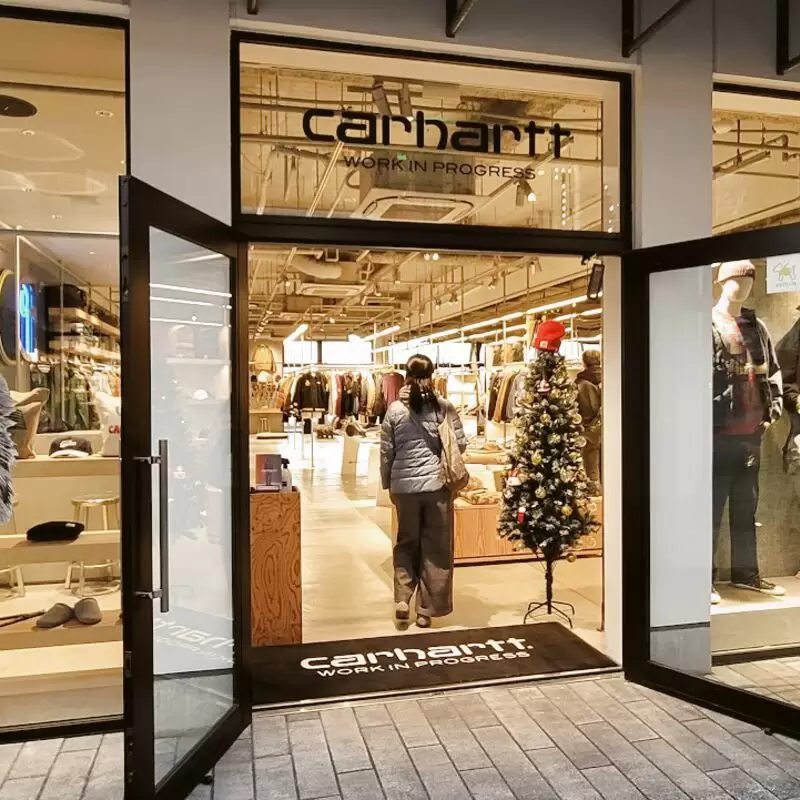 Yokohama Red Brick Warehouse
1 Chome-1 Shinko, Naka Ward, Yokohama, Kanagawa 231-0001
Monday - Sunday: 11:00 AM – 8:00 PM
4. Yokohama Landmark Tower
Dive into the clouds at the Yokohama Landmark Tower - the second tallest building in Japan. The Sky Garden on the 69th floor promises breathtaking views of Mount Fuji on a clear day. Be sure to walk on the glass panels that offer views of the streets 273 meters below. Don't miss out on shopping at Landmark Plaza. Right next door is the whimsical Yokohama Cosmo World amusement park with its iconic Ferris wheel.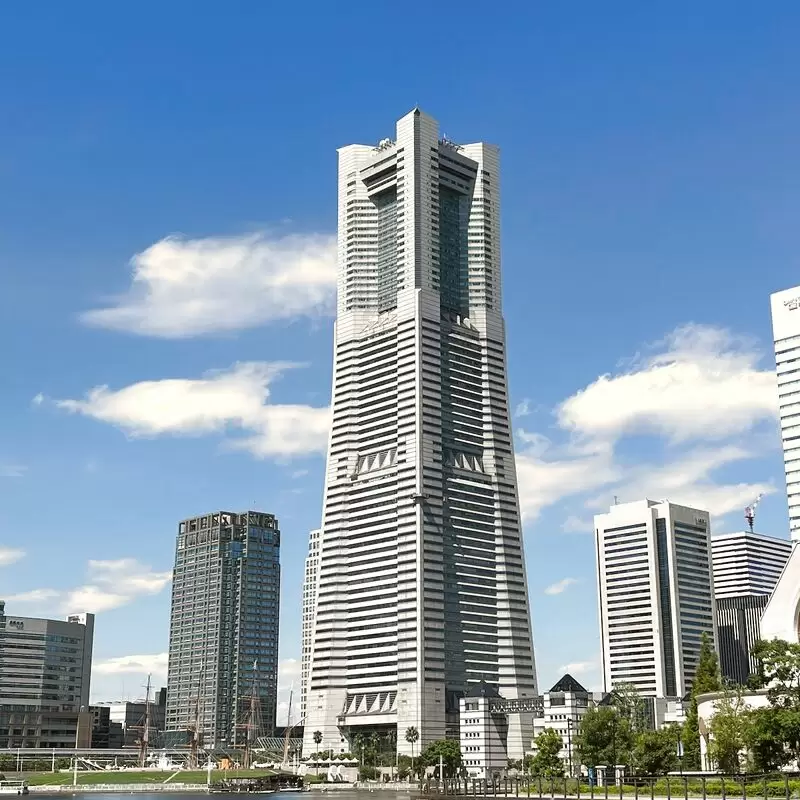 Yokohama Landmark Tower
2-chōme-2-1 Minatomirai, Nishi Ward, Yokohama, Kanagawa 220-0012
Monday - Sunday: Open 24 hours
5. Sankeien Garden
Immerse yourself in Imperial Japan at Sankeien Garden, a vast, historic Japanese garden in Yokohama. Originally created by a wealthy businessman who collected architectural pieces from around the country, it features elegant historic buildings, a pond full of koi, and a variety of flowers that are a different color each season. To avoid the crowds, go early on a weekday and enjoy the tea ceremony at Rinshunkaku Villa. The beautiful Honmoku Fishing Harbor is also nearby and offers a magnificent view of the sea.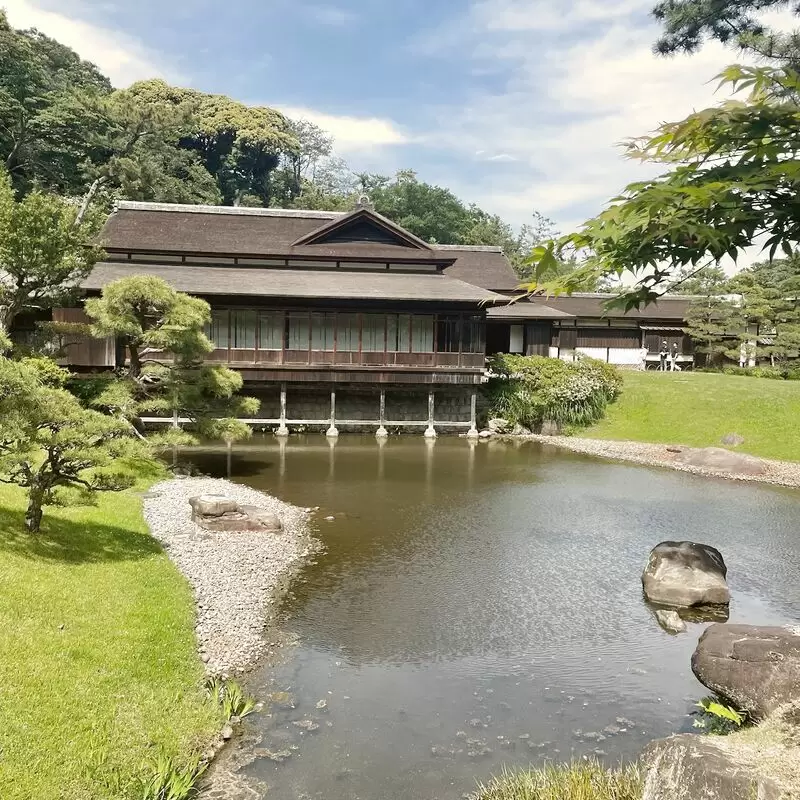 Sankeien Garden
58-1 Honmokusannotani, Naka Ward, Yokohama, Kanagawa 231-0824
Monday - Sunday: 9:00 AM – 5:00 PM
6. Yokohama Hakkeijima Sea Paradise
Yokohama Hakkeijima Sea Paradise, a magnificent water theme park, is not to be missed. Here you can admire the enchanting light shows of the Aqua Theater, get up close and personal with cute sea creatures, or simply enjoy the water-themed roller coaster rides. An added bonus is that your ticket often includes the breathtakingly romantic Sky Walk with ocean views. Don't miss the rare opportunity to hug penguins up close at the aquarium! If you're in the mood for even more ocean thrills, the equally exciting Kanazawa Zoo is just a short drive away.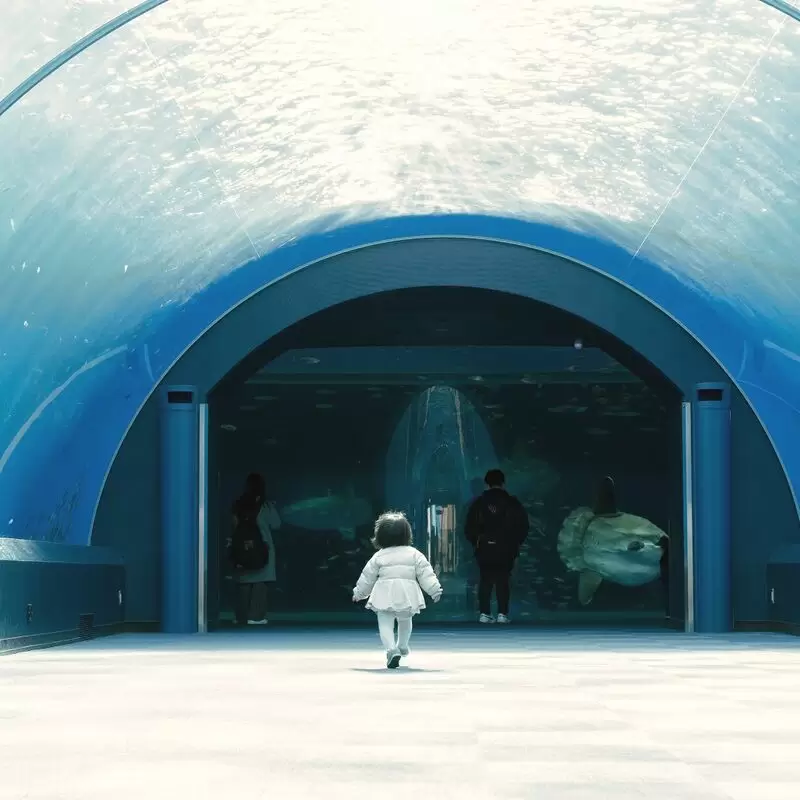 Yokohama Hakkeijima Sea Paradise
Hakkeijima, Kanazawa Ward, Yokohama, Kanagawa 236-0006
Monday - Friday: 10:00 AM – 5:00 PM
Saturday - Sunday: 10:00 AM – 7:30 PM
7. Cup Noodles Museum Yokohama Momofuku Ando Invention Memorial)
Discover the fascinating legacy of Momofuku Ando, the inventor of instant ramen, at Cup Noodles Museum Yokohama! Here you can witness a ramen-making workshop, design your own cup noodle package, and explore a replica of the humble shed where Ando developed his world-changing invention. Just a stone's throw away is the iconic Yokohama Cosmo World, a waterfront amusement park with one of the world's largest Ferris wheels, which you can explore further.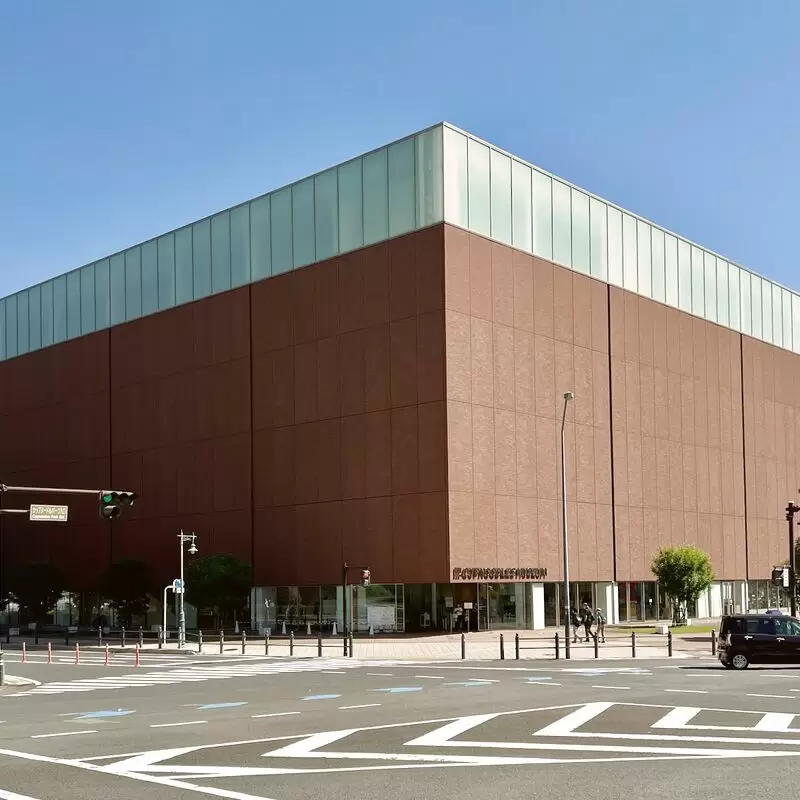 Cup Noodles Museum Yokohama Momofuku Ando Invention Memorial)
2-chōme-3-4 Shinkō, Naka Ward, Yokohama, Kanagawa 231-0001
Monday - Sunday: 10:00 AM – 6:00 PM
Tuesday: Closed
8. Yokohama Chinatown
Immerse yourself in the lively, bustling streets of Yokohama Chinatown, Japan's largest Chinatown. The 500 or so stores and restaurants offering delicious Chinese cuisine and souvenirs are a must-see. Be sure to try the legendary nikuman (steamed buns) and explore the narrow, hidden alleys for an authentic experience. Just a short walk away is Yamashita Park, which offers a magnificent view of Yokohama's waterfront.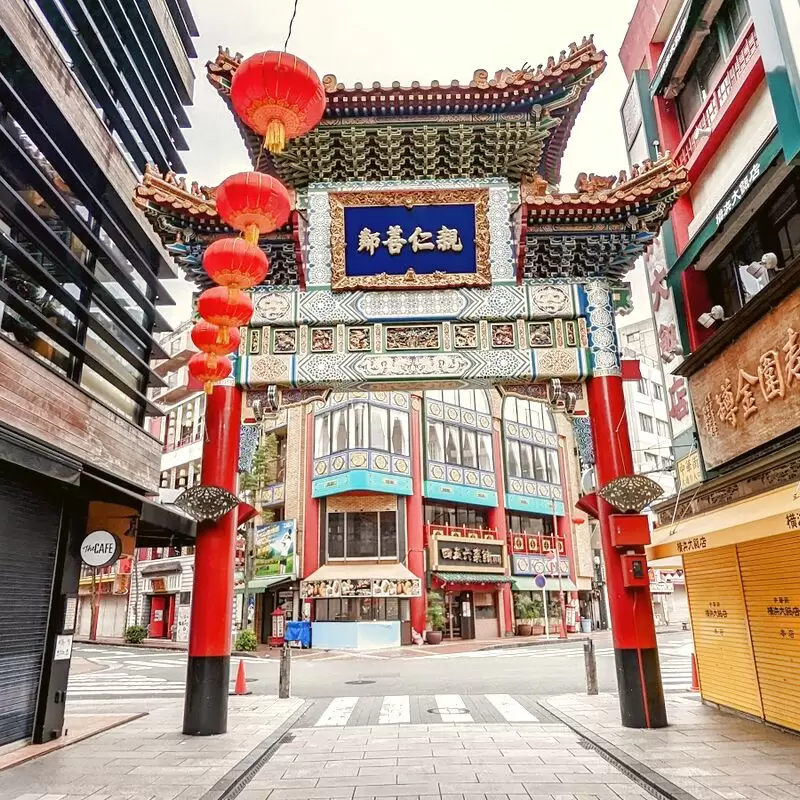 Yokohama Chinatown
Yamashitacho, Naka Ward, Yokohama, Kanagawa 231-0023
Monday - Sunday: Open 24 hours
9. Shin Yokohama Ramen Museum
Immerse yourself in the delicious world of ramen at the Shin-Yokohama Ramen Museum. It's not just a culinary journey, but basically a nostalgic trip to Showa-era Japan. Sample ramen dishes from all over Japan in just one visit. Ramen lovers will love this experience. While you're there, don't forget to take a peek at the old-fashioned candy store on the first floor. Just a stone's throw away is the famous Nissan Stadium, a mecca for sports fans. Don't miss this unique gourmet paradise!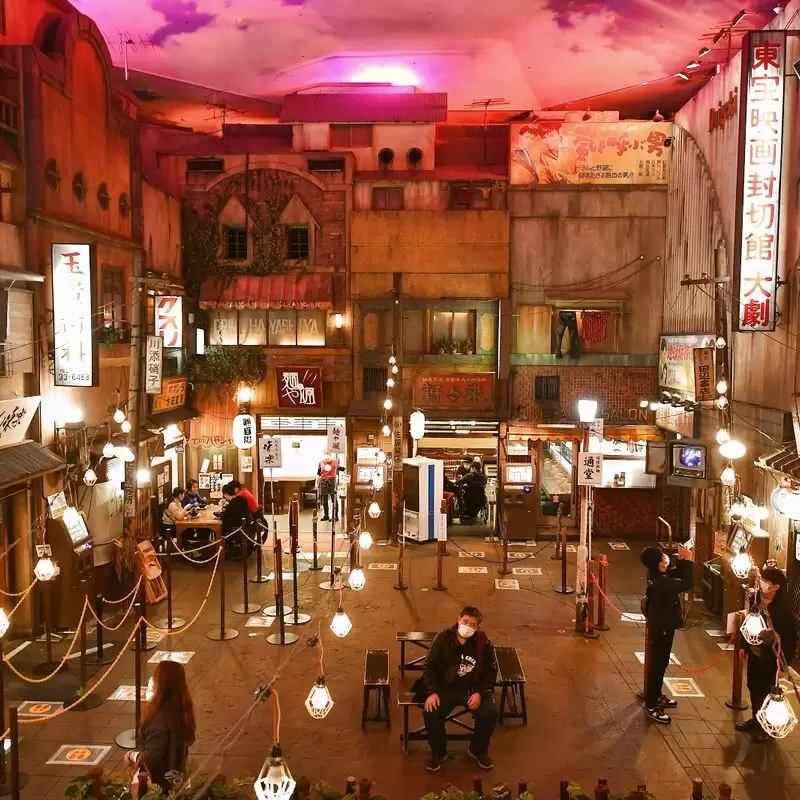 Shin Yokohama Ramen Museum
2-chōme-14-21 Shinyokohama, Kohoku Ward, Yokohama, Kanagawa 222-0033
Monday - Friday: 11:00 AM – 9:00 PM
Saturday - Sunday: 10:30 AM – 9:00 PM
10. NYK Hikawa Maru
The NYK Hikawa Maru is a maritime gem, perfect for history buffs. Converted into a museum, the ocean liner offers a rare glimpse into 1930s seafaring with luxuriously preserved guest rooms and engine room. It is not only a piece of history, but also a remnant from World War II. This ship, once boarded by celebrities such as Charlie Chaplin, captivates with its timeless charm. After exploring, you can take a nice seaside walk to nearby Yamashita Park or enjoy Yokohama's rich Chinatown, both within walking distance from the ship.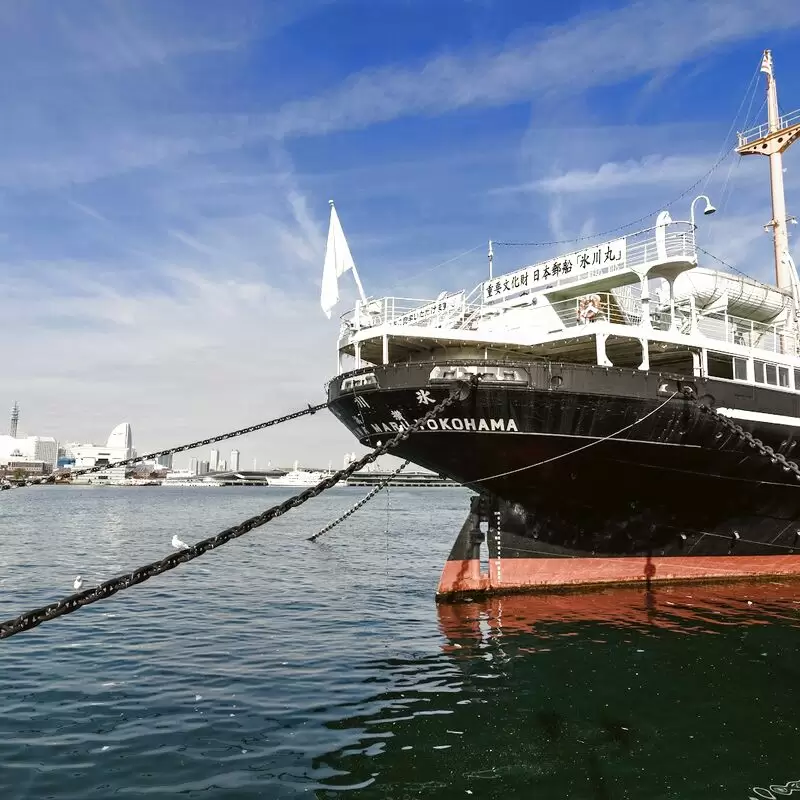 NYK Hikawa Maru

Monday: Closed
Tuesday - Sunday: 10:00 AM – 5:00 PM
11. Yokohama Cosmoworld
Marvel at the spectacular neon lights of Yokohama Cosmoworld! Located in the Minato Mirai 21 district of Yokohama, this amusement park is a thrill-seeker's paradise and is home to the famous Cosmo Clock 21 Ferris wheel, which also doubles as a clock! Experience a breathtaking view of the Yokohama skyline illuminated at night. Don't miss the "Diving Coaster: Vanish," a roller coaster that mysteriously disappears into an underwater tunnel. And remember, the park doesn't charge admission, you just pay for the rides! Nearby you can visit the Yokohama Museum of Art.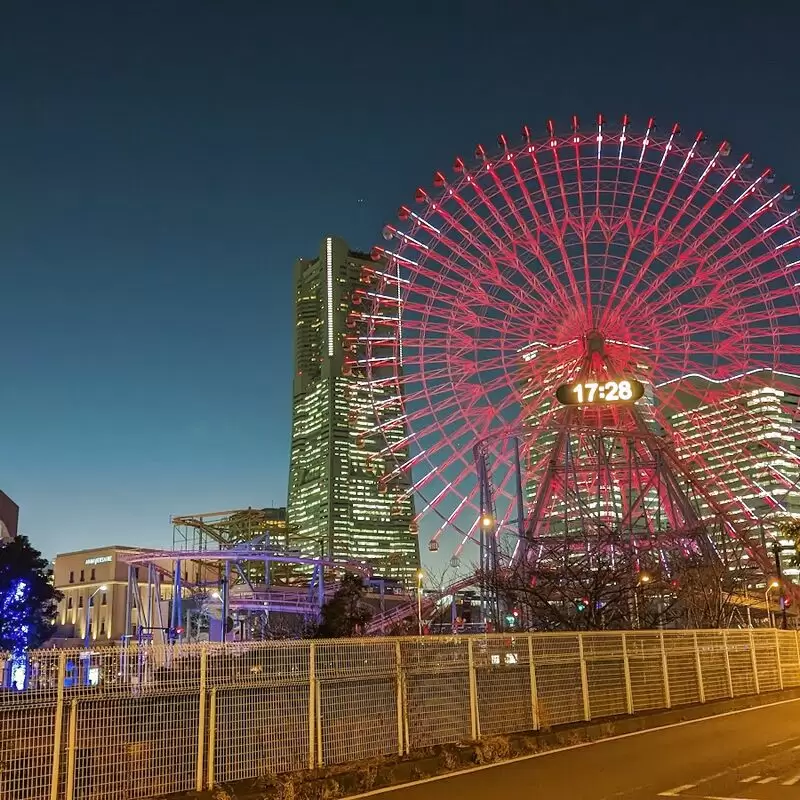 Yokohama Cosmoworld
2-chōme-8-1 Shinkō, Naka Ward, Yokohama, Kanagawa 231-0001
Monday - Friday: 11:00 AM – 9:00 PM
Thursday: Closed
Saturday - Sunday: 11:00 AM – 10:00 PM
Best Time to Visit Yokohama
The best time to visit Yokohama is spring (March-May) and autumn (September-November). During these seasons, the weather is mild and the city is adorned with cherry blossoms in spring and colorful foliage in autumn. Avoid the rainy season in early summer (June) and the typhoon season in late summer (July-August).
Annual Weather in Yokohama
Yokohama 3-Day Forecast
Tue, 26 September
Night
73 °F
23 °C
0%
Morning
71 °F
22 °C
0%
Afternoon
77 °F
25 °C
0%
Evening
79 °F
26 °C
0%
Wed, 27 September
Night
74 °F
24 °C
0%
Morning
73 °F
23 °C
0%
Afternoon
78 °F
25 °C
0%
Evening
78 °F
25 °C
67%
Thu, 28 September
Night
76 °F
24 °C
71%
Morning
76 °F
24 °C
0%
Afternoon
81 °F
27 °C
0%
Evening
82 °F
28 °C
0%
Questions & Answers

What dishes should I try in Yokohama?

In Yokohama, try the city's iconic dish, Yokohama Iekei Ramen, which combines a soy sauce-based broth with rich pork bone broth. Enjoy the negiyaki, a regional version of okonomiyaki with green onions. For seafood lovers, the Sakuragai, a local variety of clam, is a must. Also, don't miss the city's Chinatown, the largest Chinatown in Japan, where you can enjoy authentic Chinese cuisine such as Peking duck and Xiao Long Bao.

How can I get around the city?

In Yokohama, there are various means of public transportation, including city buses, cabs and the subway, which can be used to conveniently travel around the city. The train system and the Minato Mirai subway line are most commonly used, especially for direct access to tourist attractions. In addition, Yokohama is a pedestrian city with convenient pedestrian streets and bicycle paths. However, if you are looking for a special sightseeing experience, be sure to try the Sea Bass ferry at the port.

Is Yokohoma safe for tourists?

Yes, Yokohama is generally considered very safe for tourists. Like many Japanese cities, the city has a low crime rate and the locals are respectful and friendly. Pickpocketing and other petty crimes are quite rare. However, it is always recommended to take basic precautions, such as not leaving valuables unattended and being aware of your surroundings, especially at night or in less crowded areas. Emergency services are efficient and available around the clock in case of need.

Can I get by with English in Yokohama?

Although Yokohama is one of Japan's most international cities, English is not spoken everywhere on a conversational level. However, major tourist attractions, restaurants, and hotels in Yokohama often have English-speaking staff and signs. Using translation apps can also be helpful. To fully enjoy Yokohama, it is advisable to know some basic Japanese phrases or have a guide who can communicate effectively.

What customs should I be aware of?

In Japan, respect for others is paramount, so it is important to mind your manners. Bow when greeting people, avoid loud voices in public, and remember that tipping is not customary. When visiting shrines or temples, follow the appropriate rituals, such as washing your hands and mouth before entering. Shoes must be removed when entering a person's home or certain traditional places such as ryokans. Receiving and giving objects with both hands shows respect. Finally, chopsticks should never be placed upright in a rice bowl, as this is reminiscent of a funeral ritual.

Are there any local festivals to experience?

Yokohama is definitely home to several lively festivals. The biggest is the Yokohama Port Festival, an annual event celebrating the opening of Yokohama Port. Here, there are colorful parades, traditional dances, food stalls and a huge fireworks display. Another notable event is the tea ceremony at Sankeien Garden, which showcases traditional Japanese culture. Also a must is the Kanagawa Shimbun Fireworks Festival, which draws crowds with its spectacular fireworks show at the harbor.

How is the nightlife in Yokohama?

The nightlife of Yokohama is lively and captivating. The city is beautifully lit at dusk and offers a stunning cityscape. There are numerous bars, clubs and venues to suit all preferences. Live music venues and jazz clubs like Motion Blue offer a unique experience for music lovers. The city's waterfront district, with its picturesque views and cheerful atmosphere, comes alive at night. The Minato Mirai district, in particular, is a popular meeting place for all ages to enjoy the nightlife.

Does Yokohama have a dress code?

No, there is no particular dress code in Yokohama. As in other cosmopolitan cities in Japan, people in Yokohama dress according to their personal taste, from casual to business attire. However, you should dress according to the weather, as it can vary greatly depending on the season. When visiting religious sites or traditional institutions, it is advisable to dress conservatively. It is important to note that most Japanese place great importance on cleanliness and neatness in personal appearance.

What's the cost of living in Yokohama for the duration of a vacation?

The cost of living while on vacation in Yokohama, Japan, depends largely on your lifestyle and the activities you plan to do. However, on average, tourists spend about 10,000 to 15,000 yen per day. This estimate includes meals, public transportation, and entertainment. Please note that the cost of lodging is shown separately and can vary significantly depending on the type of lodging you prefer.

Where can I find the best views in the city?

The Yokohama Marine Tower offers a truly spectacular view of this vibrant city. At 106 meters, the observation deck offers panoramic views of the bustling harbor, the breathtaking skyline, neighboring Tokyo, and even Mount Fuji on a clear day. Another must-see is the Sky Garden on the 69th floor of the Yokohama Landmark Tower, the second tallest building in Japan, from which you can enjoy 360-degree views of the city and beyond.

Are there any significant historical sites in Yokohama?

One of Yokohama's outstanding historical sights is undoubtedly the Sankeien Garden, a sprawling traditional Japanese garden with several historic buildings from all over Japan. Also of note is the historic Yokohama Red Brick Warehouse, a former customs building now converted into a shopping complex. The Yokohama Port Opening Memorial Hall, also known as "Jack's Tower," commemorates the city's history as one of the first ports open to foreign trade.

Do I need a visa to travel in Yokohama?

Whether you need a visa to enter Yokohama, Japan, depends on your nationality and the purpose and duration of your visit. Citizens of 68 countries, including the United States, the United Kingdom, Canada, and Australia, can enter Japan without a visa for short-term stays under a reciprocal visa waiver agreement. However, a visa is required for work purposes or long-term stays. It is recommended that you check with the Japanese Embassy in your country for specific information.

Can I drink tap water in Yokohama?

Yes, the tap water in Yokohama, Japan, is safe to drink. The city has strict water quality and treatment standards that ensure both cleanliness and taste. The water is regularly tested for contaminants and often exceeds international safety standards. However, if you have a sensitive stomach or are not used to local water, you should drink bottled water for safety reasons.

Is it easy to find vegetarian or vegan food in Yokohama?

Finding vegetarian or vegan food in Yokahama can take a bit of research, as Japanese food culture is predominantly based on fish and meat. However, there are a growing number of restaurants offering vegetarian and vegan options as the global trend increases. Traditional Japanese dishes such as tempura, sushi and ramen can also be prepared in a vegan way. It is recommended to use a translation app to communicate your dietary preferences. It is always best to check ahead of time to ensure a smooth experience.

Is Yokohama child-friendly?

Yes, Yokohama is very child-friendly. The city offers numerous parks, zoos and interactive museums suitable for children of all ages. The very popular Yokohama Hakkeijima Sea Paradise and Cup Noodles Museum offer both educational and entertaining experiences. In addition, the Yokohama Anpanman Children's Museum & Mall is a hit with younger children. With its clean and safe environment, numerous family activities, and easily accessible public transportation, Yokohama is definitely a great destination for families.

Is there free WiFi in Yokohama?

Yes, Yokohama offers free public WiFi in many areas. You can access Internet services at major tourist sites, city facilities, and some public transportation areas. The public WiFi service in Yokohama is called "YOKOHAMA Wi-Fi". You need a Wi-Fi enabled device and registration to use it. Also, many cafes, hotels and shopping malls offer free WiFi. I recommend checking in advance for specific locations to ensure coverage.

How do you pay for public transport in Yokohama?

In Yokohama, public transportation fares can be paid with cash. However, for frequent trips, it is recommended to use a rechargeable prepaid IC card such as PASMO or Suica. These cards can be purchased and topped up at machines in train stations. Similar to a debit card, fares are automatically deducted from the card's balance when scanned upon entering and leaving the station or boarding the bus.

How popular is bicycle rental in Yokohama?

Renting bikes is quite popular in Yokohama, especially among tourists who want to explore the city on their own. The city is mostly flat and has numerous scenic bike paths, making it ideal for cycling. Many hotels offer bike rentals, and there are also designated kiosks in popular areas. Bicycles make it easy to explore areas such as Yokohama's beautiful harbor, historic buildings, and shopping districts. However, bicycles are less common among locals due to efficient public transportation.

Can I visit Yokohama's port?

Yokohama's impressive harbor is a place not to be missed during your visit to the city. The waterfront invites you to take a leisurely stroll and offers a magnificent view of the skyline and the Bay Bridge. The harbor is also home to unique attractions such as Osanbashi Pier and Minato Mirai, where high-rise buildings are combined with entertainment facilities and shopping. A trip up the famous Yokohama Marine Tower is a must for a panoramic view of the beautiful port city.

Where can I find classes to learn traditional Japanese arts in Yokohama?

In Yokohama, the Hakuju Institute for Health Science offers courses in traditional Japanese arts, including tea ceremony and ikebana. The Yokohama International School also offers several community classes, including courses in calligraphy, origami, and other traditional arts. You may also want to visit the Yokohama Noh Theater to learn more about Noh and Kyogen plays, two important forms of classical Japanese musical drama.

Are there any hidden gems in Yokohama?

The New York Lamp Museum and the Fukutomicho Warehouse District are completely off the beaten path and are definitely the hidden gems of Yokohama. Located in a residential area, the New York Lamp Museum has an impressive collection of antique lamps and offers its visitors a unique escape from the hustle and bustle of the city. The Fukutomicho Warehouse District has been transformed into a trendy hub of local boutiques, craft breweries and restaurants, offering visitors a glimpse into Yokohama's burgeoning urban culture.

What do students do in Yokohama for fun?

Students in Yokohama often enjoy the city's rich cultural and recreational offerings. They love to explore the huge Yokohama Cosmo World amusement park and visit the Yokohama Museum of Art for a taste of culture. They also stroll along the scenic Minato Mirai waterfront, where shopping and restaurants abound. Visiting the CupNoodles Museum and Sankeien Garden is also a great way to spend your free time. Although Yokohama is the second largest city in Japan, it offers a quiet and relaxed atmosphere that is much appreciated by students.

How busy are the streets of Yokohama?

As the second largest city in Japan, Yokohama has a dynamic and lively street life. The streets are often teeming with locals and tourists, especially on weekdays. Areas around popular attractions such as Yamashita Park, Chinatown and Minato Mirai are particularly busy. There is also a constant stream of commuters in the city's business districts. Yet despite the hustle and bustle, the streets remain neat and clean, reflecting Japanese discipline and respect for common spaces.

Can I see Mount Fuji from Yokohama?

Yes, on clear days it is possible to see Mount Fuji from Yokohama. Some of the best views are from the Yokohama Landmark Tower and Harbour View Park in the Minato Mirai district. This spectacular sight is usually better seen in the colder months. It is an enchanting sight to experience when visiting Yokohama.

What unique experiences can I get in Yokohama?

In Yokohama, you can enjoy a mix of modern and traditional Japanese culture. See a spectacular cityscape at night from the Yokohama Skywalk, immerse yourself in history at the Yokohama Museum of Art, and enjoy the classic Japanese gardens at Sankeien. For a unique experience, visit the Cup Noodles Museum, where you can design and make your own cup of ramen. For beer lovers, a visit to the Yokohama Brewery is a must. The city's vibrant Chinatown is also worth a visit, known for its authentic cuisine and lively markets.

Where can I see cherry blossoms in Yokohama?

In Yokohama, you can admire the fascinating cherry blossoms at Negishi Shinrin Koen, a park with around 1400 cherry blossom trees. Other popular destinations include Mitsuike Park, with its three ponds surrounded by cherry blossom trees, and Sankeien Garden, which features historic buildings surrounded by blossoming trees. Yamashita Park on the waterfront also offers magnificent cherry blossoms in spring.

How friendly are the locals in Yokohama?

The locals in Yokohama are generally very friendly and helpful. They are known for their open-mindedness and eagerness to help visitors. Most are able to communicate in plain English and are patient when it comes to language barriers. The crime rate is low, which speaks to the overall sense of respect and civility in the community. Although Yokohama is the second largest city in Japan, it retains a neighborly charm that makes it a welcoming destination for travelers.

What festivals are celebrated in Yokohama?

Yokohama hosts several lively festivals throughout the year, showcasing the city's rich culture and tradition. These include the Yokohama Sparkling Twilight, which features stunning fireworks and night markets. The Kanagawa Shimbun Fireworks, another popular event, lights up the sky in dazzling colors. The Yokohama Parade, an international parade showcasing different cultures, and the Yokohama Port Festival, celebrating the opening of the port, are major attractions. In addition, Yokohama hosts unique events such as the Pikachu Outbreak, where numerous Pikachus flood the city and create a playful atmosphere.

How accessible are healthcare services in Yokohama?

Healthcare in Yokohama is readily accessible, with a large number of hospitals, clinics and pharmacies spread throughout the city. Services range from basic medical care to specialized treatments. The city is home to several leading hospitals equipped with advanced technology and bilingual staff, making access easier for tourists and expatriates. While emergency treatments are available to everyone, non-emergency treatments may require health insurance. For specialists, an appointment is usually required. However, availability may vary.

Can I use my credit card frequently in Yokohama?

Yes, you can use your credit card at many places in Yokohama, Japan. Large retailers, department stores, hotels and restaurants often accept credit cards. However, smaller local stores or street vendors may only accept cash. There are numerous ATMs in the city where you can withdraw Japanese yen if needed. It is advisable to take some cash with you for small expenses.

Feedback

I hope you found this article informative and helpful. I'm eager to improve the content and make it even more valuable for you. If you have any feedback or suggestions, I would love to hear from you.

Do you have any tips or hidden gems that you think should be added to the list? Are there any areas that you feel could use more explanation or clarification?

Your input is greatly appreciated and will help us to continue providing high-quality content that meets your needs and interests. Please feel free to share your thoughts.