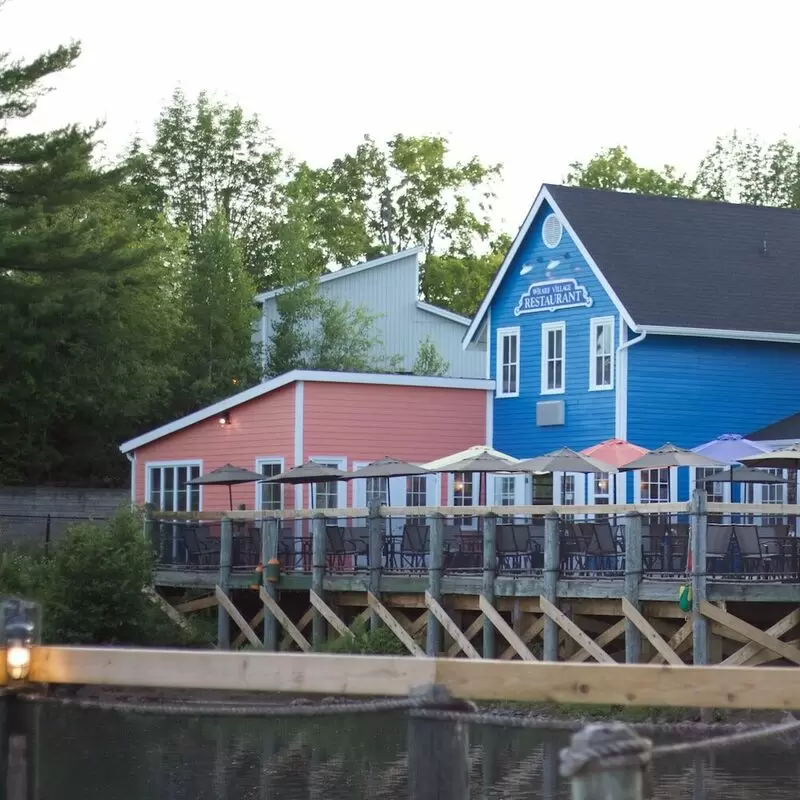 1. Magnetic Hill Zoo

Magnetic Hill Zoo in charming Moncton, Canada, offers an unbeatable experience for animal lovers. Travelers can observe over 625 animals from 77 different species here.

An insider tip is the endangered Amur leopard. The zoo's commitment to species conservation is what makes it so appealing. Nearby, the fascinating Magic Mountain water park and the mystical gravity-defying Magnetic Hill provide further enchantment. So get ready to discover the wild and wonderful side of Moncton!

Magnetic Hill Zoo
125 Magic Mountain Rd, Moncton

Monday - Sunday: 9:00 AM – 5:00 PM
2. Irishtown Nature Park

A visit to Irishtown Nature Park offers an escape to the tranquility of nature in the heart of Moncton, Canada. Walk through 250 acres of lush forest, wetlands and a tranquil lake. Try bird watching - the park is home to over 100 species of birds. Don't miss the Boardwalk Trail, which offers panoramic views.

A little insider tip: come at dawn to witness an enchanting sunrise. Nearby, Mapleton Park is another beautiful natural paradise.

Irishtown Nature Park
1155 Elmwood Dr, Moncton
3. Centennial Park
A must-see destination in Moncton, Centennial Park offers 230 acres of pure adventure. From the tranquil beauty of peaceful forest trails perfect for snowshoeing or cross-country skiing in the winter, to playgrounds and wading pools for kids in the summer. Don't forget to try out the well-maintained bike trails. Enjoy the beauty of the man-made lake, which invites you to paddle or skate. Just a stone's throw away is the famous Tidal Bore Park, where you can watch the impressive tidal phenomenon.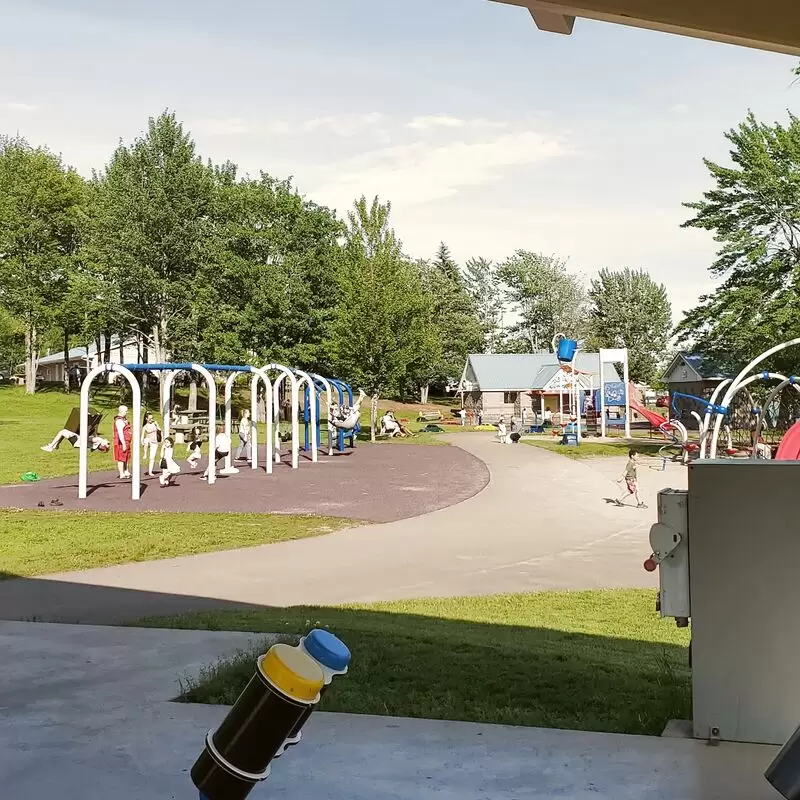 Centennial Park
811 St George Blvd, Moncton
Monday - Sunday: 10:00 AM – 8:00 PM
4. Riverfront Park
Riverfront Park in Moncton is a nature lover's paradise! Hike the tree-lined trails, observe native wildlife, or relax with a picnic by the Petitcodiac River. The park also features unique art installations. Bonus: Each evening, experience the natural spectacle of the Tidal Bore, a wave that springs from the changing tides in the Bay of Fundy! For those interested in culture, the nearby Capitol Theatre offers a variety of local performances. Get ready for an unforgettable mix of nature and culture!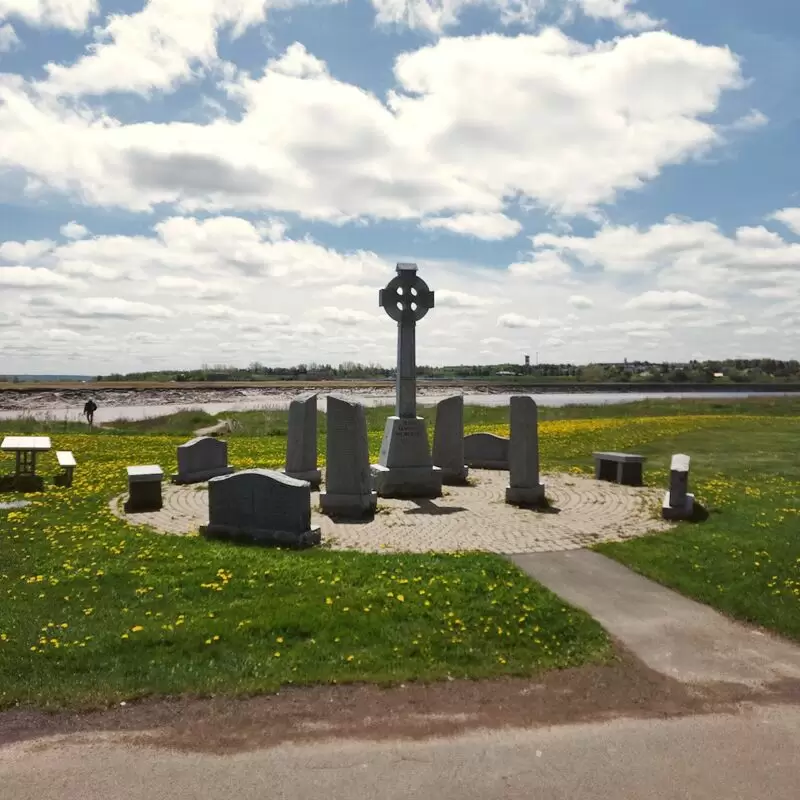 Riverfront Park
Assomption Blvd, Moncton
Monday - Sunday: Open 24 hours
5. Bore Park

Discover the unique magic of Bore Park in Moncton, where you can observe the amazing phenomenon of tidal flow. This phenomenon occurs twice a day when the tides in the Bay of Fundy rise so high that they reverse the flow of the Petitcodiac River. Be sure to stay for the popular pastime, surfing the Bore.

Insider tip: Get there early to get a good viewing spot. Visit the nearby Resurgo Place Museum and Science Center for a glimpse of local history and culture.

Bore Park
11 Bendview Ct, Moncton

Monday - Sunday: Open 24 hours
6. Magic Mountain SplashZone

A visit to the Magic Mountain SplashZone is an absolute must when you're in Moncton. It is considered the largest water park in the Atlantic region and offers turbulent escapades for all ages with its thrilling water slides and giant wave pool. The paddling pool for children makes the park a perfect place for families.

A real insider tip: try the legendary Tornado Alley slide! Magnetic Hill, a natural wonder, is also just an arm's length away - a fantastic experience for two!

Magic Mountain SplashZone
150 Magic Mountain Rd, Moncton

Monday - Sunday: 10:00 AM – 7:00 PM
7. Resurgo Place
For history buffs, Resurgo Place in Moncton is a must-see with its eye-opening local history and transportation exhibit that captivatingly reflects the spirit of Moncton. Did you know that "Resurgo" is Latin for "I rise again" and symbolizes the resilience of the city? Don't miss the Transportation Discovery Centre with interactive exhibits that are especially interesting for children. Nearby, the Magnetic Hill Zoo attracts animal lovers, making it an excellent day trip.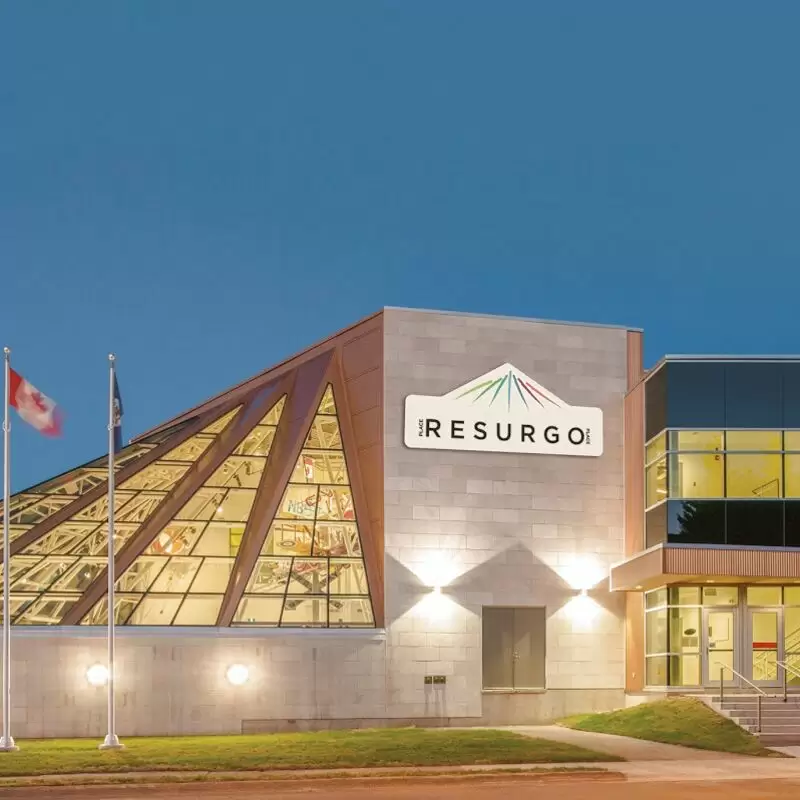 Resurgo Place
20 Mountain Rd, Moncton
Monday - Saturday: 10:00 AM – 5:00 PM
Thursday: 10:00 AM – 8:00 PM
Sunday: 12:00 – 5:00 PM
8. Mapleton Park
Mapleton Park, a sprawling green space in Moncton, is simply unbeatable with its breathtaking landscapes, scenic hiking trails and quietly grazing deer. It will refresh your senses like no other. Birdwatchers will appreciate the park's diverse bird species. Just a stone's throw away is Resurgo Place, a must-see with its captivating historical and cultural exhibits. Remember, the park's "Rotary Lodge" is a great place for a picnic, so bring your favorite foods!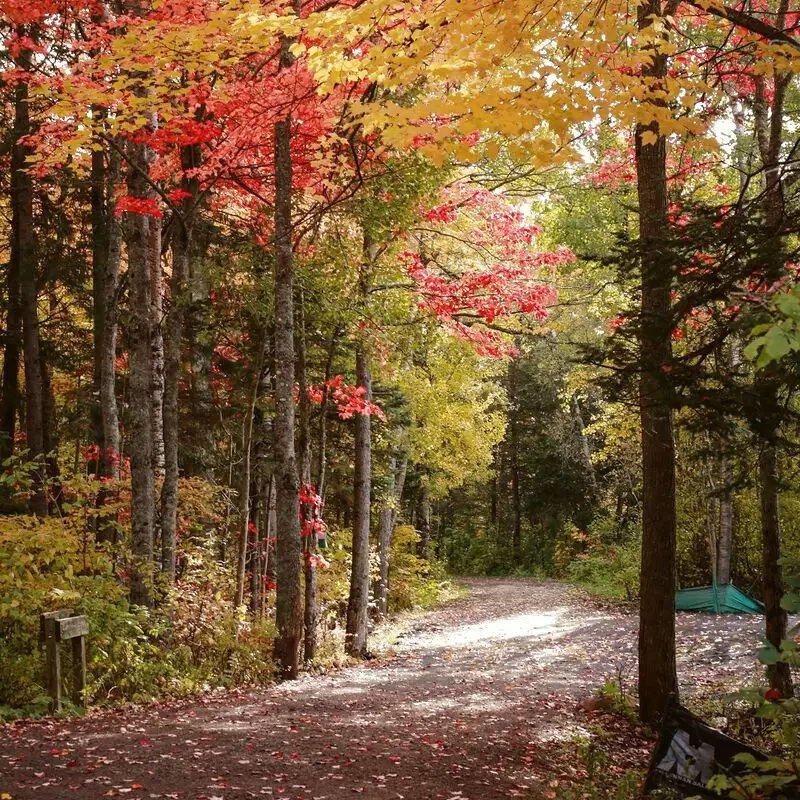 Mapleton Park
600 Mapleton Rd, Moncton
Monday - Sunday: 6:00 AM – 10:00 PM
9. The Magnetic Hill
Be enchanted by the captivating illusion of Magnetic Hill, a Moncton gem not to be missed. Experience the amazing phenomenon of your car appearing to roll uphill while idling! Nearby, the Magnetic Hill Zoo beckons you into the wild with over 400 animals. Immerse yourself in the magic of the tides, another insider wonder that occurs twice daily on the Petitcodiac River, just a short drive away. Moncton is a treasure trove of wonders if ever there was one!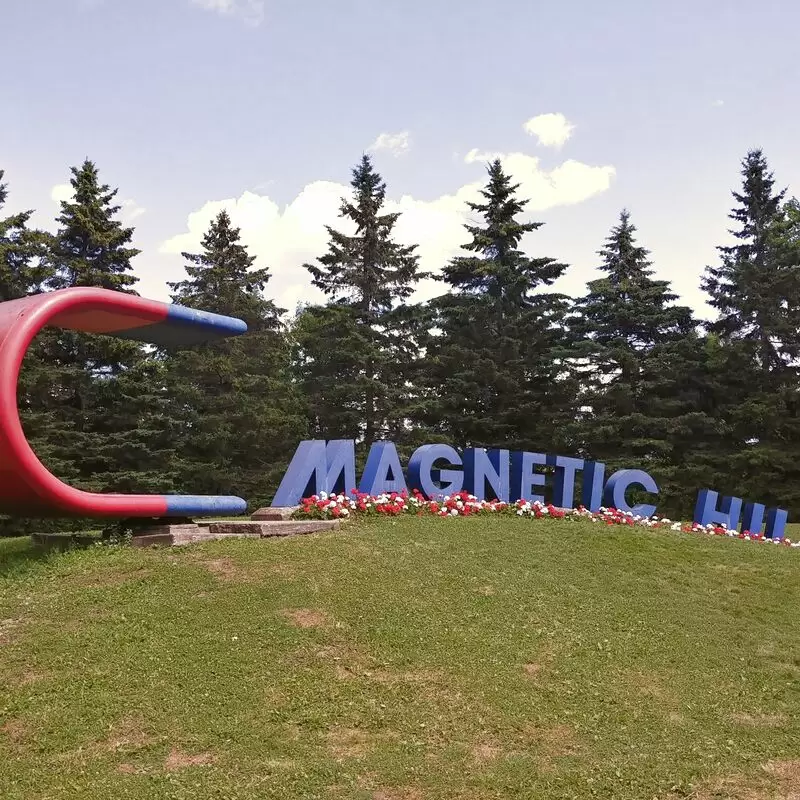 The Magnetic Hill
2846 Mountain Rd, Moncton
Monday - Sunday: 10:00 AM – 4:00 PM
Tuesday - Wednesday: Closed
10. Casino New Brunswick
Casino New Brunswick in Moncton offers an exciting entertainment experience. Besides high-stakes games and slot machines, it is known for its buffet restaurant with delicious dishes, a cozy bar for your favorite cocktails, and a relaxing spa. Concerts by top artists are held here regularly. For a refreshing stroll, nearby Mapleton Park is known for its tranquility and beautiful walking trails - a hidden gem much appreciated by locals.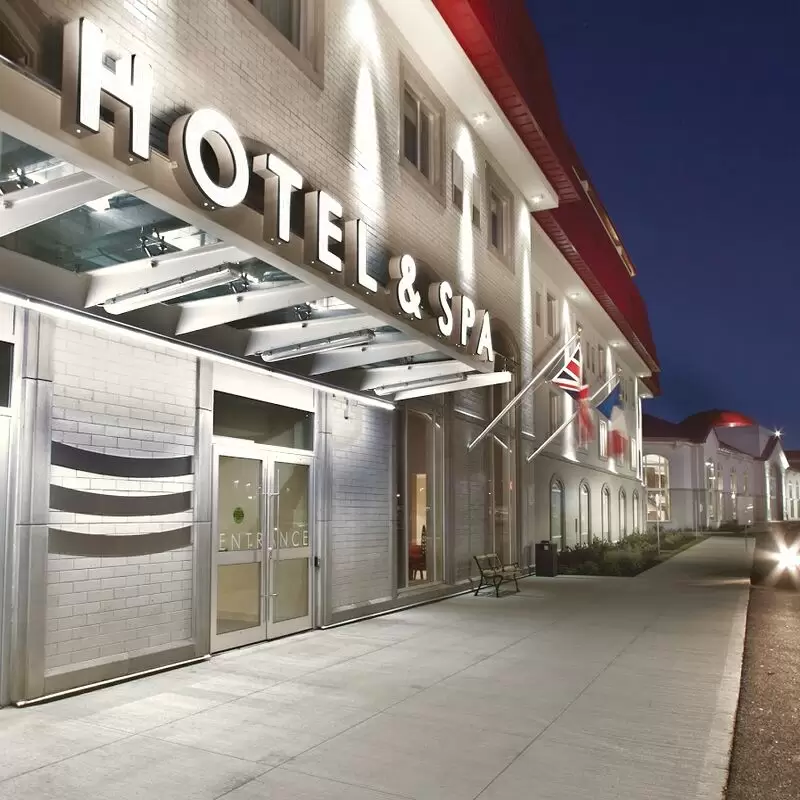 Casino New Brunswick
21 Casino Dr, Moncton
Monday - Sunday: 10:00 AM – 2:00 AM
Friday - Saturday: 10:00 AM – 3:00 AM
11. Sky Zone Trampoline Park
Sky Zone Trampoline Park is no ordinary trampoline park, it's an exhilarating experience! With wall-to-wall trampoline courts, ninja warrior courses and dodgeball arenas, hours of fun and adrenaline are guaranteed for all ages. Get an endorphin rush while burning off those unwanted vacation calories. Just a stone's throw away is the Magnetic Hill Zoo, the ideal place to unwind after bouncing and learn about Canada's diverse wildlife. Such a combination of entertainment is rare, don't miss it!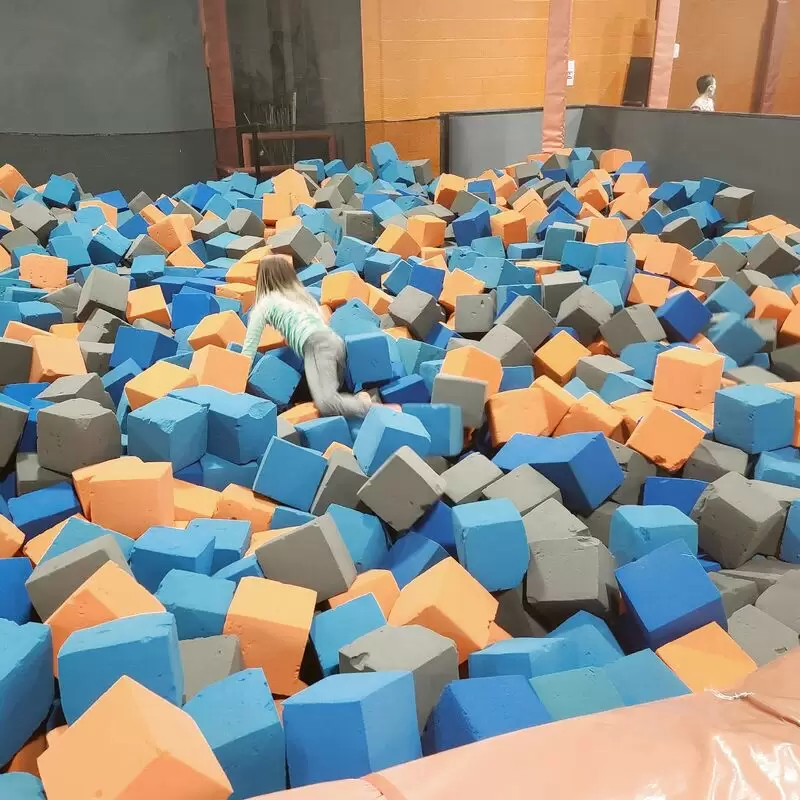 Sky Zone Trampoline Park
615 St George Blvd, Moncton
Monday - Thursday: 12:00 – 8:00 PM
Friday: 12:00 – 10:00 PM
Saturday: 10:00 AM – 10:00 PM
Sunday: 10:00 AM – 6:00 PM
Best Time to Visit Moncton
The best time to visit Moncton, Canada, is during the summer months of July and August, when the weather is warm, outdoor activities like kayaking and hiking are available, and festivals like the Acadian Festival are in full swing.
Annual Weather in Moncton
Moncton 3-Day Forecast
Thu, 21 September
Night
58 °F
15 °C
0%
Morning
53 °F
12 °C
0%
Afternoon
58 °F
15 °C
0%
Evening
57 °F
14 °C
0%
Fri, 22 September
Night
50 °F
10 °C
0%
Morning
37 °F
3 °C
0%
Afternoon
61 °F
16 °C
0%
Evening
55 °F
13 °C
0%
Sat, 23 September
Night
47 °F
8 °C
0%
Morning
44 °F
7 °C
0%
Afternoon
63 °F
17 °C
0%
Evening
55 °F
13 °C
0%
Questions & Answers

What local delicacies should I try in Moncton?

While in Moncton, be sure to try the local Acadian cuisine, which combines French and Canadian influences. Start with poutine râpée, a unique potato dumpling with a meat filling. Then try fricot, a homey, one-pot soup with seafood or meat. A crowd favorite is the Lobster Rolls with fresh Atlantic lobster. To finish, there's Pets-de-Nonne, a fried pastry traditionally served with molasses for a sweet ending. On this unique culinary exploration, you're sure to appreciate Moncton's rich culinary diversity.

What are Moncton's customs and traditions?

The Canadian city of Moncton has a variety of traditions that stem from its diverse cultural heritage. The area is heavily influenced by English, French and Indigenous cultures. The English and French languages are ubiquitous, reflecting the city's linguistic duality. Traditional Acadian music and cuisine are important cultural staples. Powwows, an indigenous tradition involving dancing, singing, and eating, are also common. Local customs include ceildihs, social events featuring folk music and honoring field hockey, a central part of Canadian culture.

Can I easily use English in Moncton?

That's right! Moncton is a truly bilingual city where both English and French are widely spoken. Although the city has a rich Acadian and French heritage, you'll find that most locals can easily switch between the two languages, so English-speaking visitors won't have any language problems. Rest assured that the locals are friendly and accommodating, making communication quite easy.

How can I travel around the city?

In Moncton, you can easily get around by various means of transportation, such as city buses (Codiac Transpo), which operate throughout the city and surrounding areas. For shorter distances, there are also cabs and car rentals. Many locals and tourists enjoy exploring the city on foot or by bicycle, especially along the scenic riverfront path, as the city is very pedestrian-friendly. Regardless of how you get around, you're never too far from popular spots.

Is Moncton safe for tourists?

Yes, Moncton is generally safe for tourists. As with any city, there are some areas that are safer than others, but overall it is a welcoming city with a low crime rate. As a visitor, you should take regular precautions such as securing valuables, being aware of your surroundings, and avoiding less crowded areas at night. Local authorities and fellow citizens are generally helpful and friendly to travelers. The city is an excellent destination for tourists looking for a quiet and relaxing stay.

What is the currency and how can I exchange it?

The currency in Moncton, Canada, is the Canadian dollar (CAD). You can exchange your currency upon arrival at the airport or at most banks in the city. Many hotels also offer a currency exchange service. It is advisable to compare exchange rates before making a transaction. Also remember that credit cards are widely accepted, so you may not need large amounts of cash. Make sure your bank is aware of your travel plans to avoid unexpected problems with your credit or debit cards.

How is the nightlife in Moncton?

Moncton's nightlife is a big draw for visitors and locals alike. As one of Canada's liveliest cities, Moncton offers a diverse range of evening entertainment. From casual pubs like the Old Triangle Irish Alehouse to upscale wine bars like Gusto Italian Grill & Bar, there's something for everyone. The city's nightlife isn't all about food and drink - the live music scene and performances at the Capitol Theatre keep the city buzzing into the wee hours of the morning.

How do I use public transportation?

In Moncton, public transportation is mainly operated by Codiac Transpo. The buses serve most areas of the city and its surroundings. Tickets and passes can be purchased at various locations, including City Hall and the bus station. Punctuality is important, as the buses strictly adhere to their schedules. Alternatively, you can use Moncton's cab services, which are more flexible but also more expensive. Plan your route in advance with the help of Codiac Transpo's route map and timetable.
Can I easily find Wi-Fi spots in the city?
Are there any etiquettes I should be aware of?
Are credit cards widely accepted in Moncton?
What is the cost of living like in Moncton?
Can I drink the tap water in Moncton?
What national parks are near Moncton?
Are there any famous artists from Moncton?
Do I need a visa to visit Moncton?
How can I access medical services in case of an emergency?
What is the dress code in Moncton?
Can I rent a car in Moncton?
Which part of the city should I explore for arts and culture?
Feedback

I hope you found this article informative and helpful. I'm eager to improve the content and make it even more valuable for you. If you have any feedback or suggestions, I would love to hear from you.

Do you have any tips or hidden gems that you think should be added to the list? Are there any areas that you feel could use more explanation or clarification?

Your input is greatly appreciated and will help us to continue providing high-quality content that meets your needs and interests. Please feel free to share your thoughts.