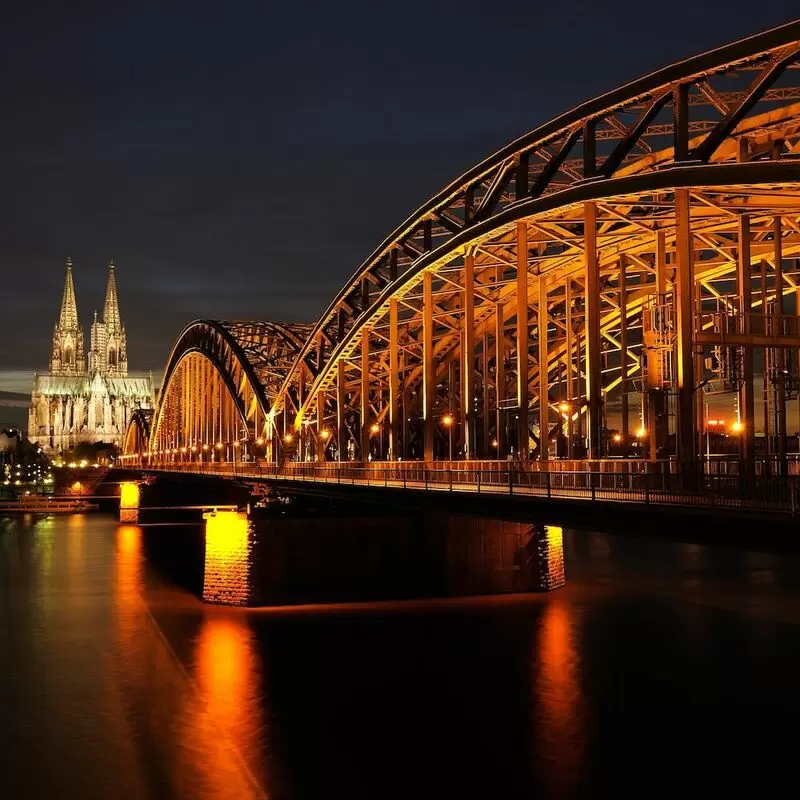 1. Cologne Cathedral
Immerse yourself in the history of Cologne's towering cathedral. Declared a UNESCO World Heritage Site, the cathedral is not only stunningly Gothic, but also houses the Shrine of the Magi, a reputed relic of the biblical Magi. Admission is free, but you'll have to pay a small fee to climb 533 steps and take in the breathtaking views of the city. Afterward, delve into Roman history at the Roman-Germanic Museum, just steps away, or stroll through the nearby picturesque Old Town. A walk into the past that you will not forget!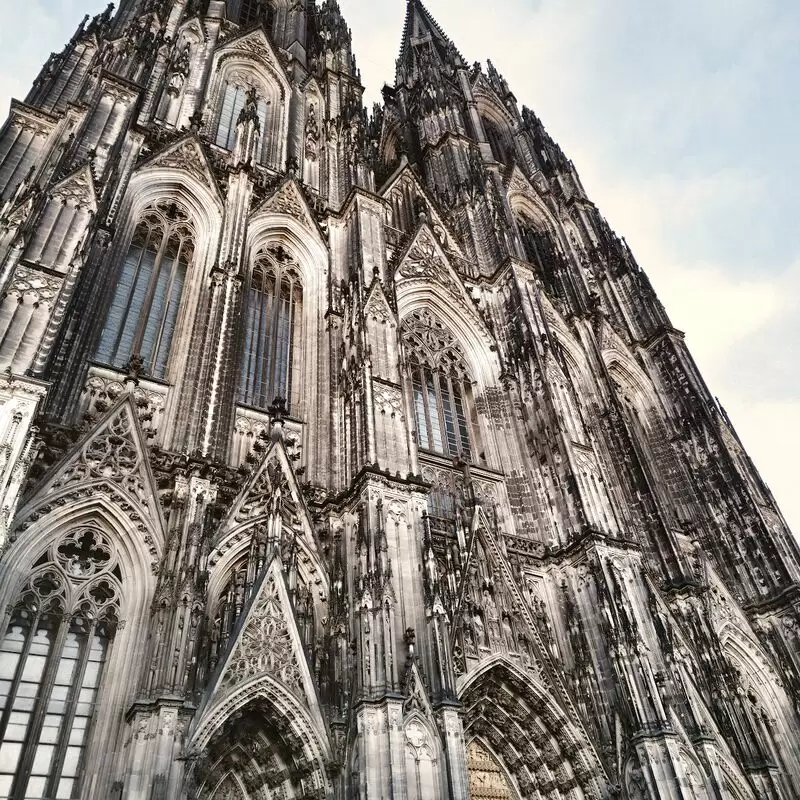 Cologne Cathedral
Domkloster 4, 50667 Cologne
2. Cologne Zoological Garden

Discover the enchanting world of Cologne Zoo, home to over 10,000 animals from 850 species! Get up close and personal with the otters in the Meerkat Café or say hello to our elephants in Northern Europe's largest elephant park. Don't forget to visit the nearby Flora and Botanical Garden, a green oasis with over 10,000 plant species just a short walk away.

Find inner peace in the Japanese Garden, a real insider tip for those seeking tranquility.

Cologne Zoological Garden
Riehler Str. 173, 50735 Cologne

Monday - Sunday: 9:00 AM – 6:00 PM
3. Cologne Chocolate Museum
Experience a delightful journey into the world of cocoa at the Cologne Chocolate Museum. Housed in a ship-like building floating on the Rhine, it offers fascinating insights into the 3,000-year history of chocolate, from Aztec drinks to modern brands. Don't miss the 3-meter-high chocolate fountain, where visitors can sample fresh Lindt chocolate! It's also just a short walk to the famous Cologne Cathedral, which is a double feast for the senses!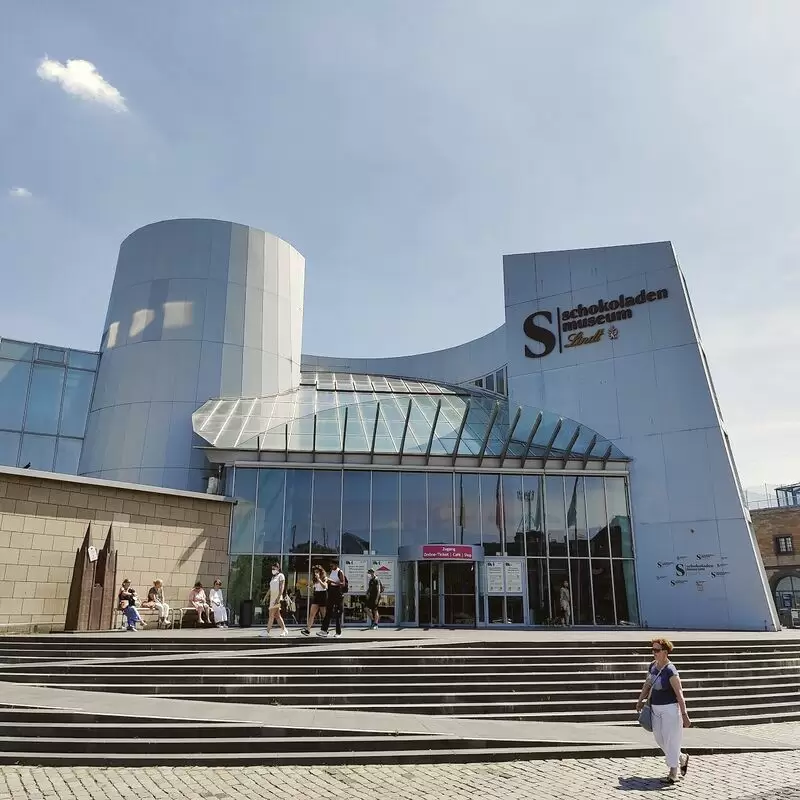 Cologne Chocolate Museum
Am Schokoladenmuseum 1A, 50678 Cologne
Monday - Sunday: 10:00 AM – 6:00 PM
4. Flora und Botanischer Garten Köln

A visit to the Flora and Botanical Garden Cologne is an absolute must! This garden is a green oasis in the middle of the big city hustle and bustle and offers exotic plants from all over the world on 11.5 hectares. The magnificent 19th century Flora conservatory also serves as a venue for art exhibitions and concerts. Admire the breathtaking water lily pond or sip a coffee on the first floor.

Insider tip: Don't miss the Japanese garden! Fun Facts: The zoo and the Rhine cable car are just a few steps away.

Flora und Botanischer Garten Köln
Alter Stammheimer Weg, 50735 Cologne

Monday - Sunday: 8:00 AM – 9:00 PM
5. Rheinpark
Immerse yourself in the beauty of Rheinpark, a tranquil oasis in the heart of bustling Cologne. The park's breathtaking river views and lush green landscapes perfectly embody Germany's natural splendor. Enjoy leisurely walks or a relaxing jog along the extensive trails. Don't miss the park's charming miniature golf course, a favorite among locals. Next to the Rhine Park is the impressive "Cologne Cable Car", which offers a panoramic view of the Rhine and provides unforgettable moments!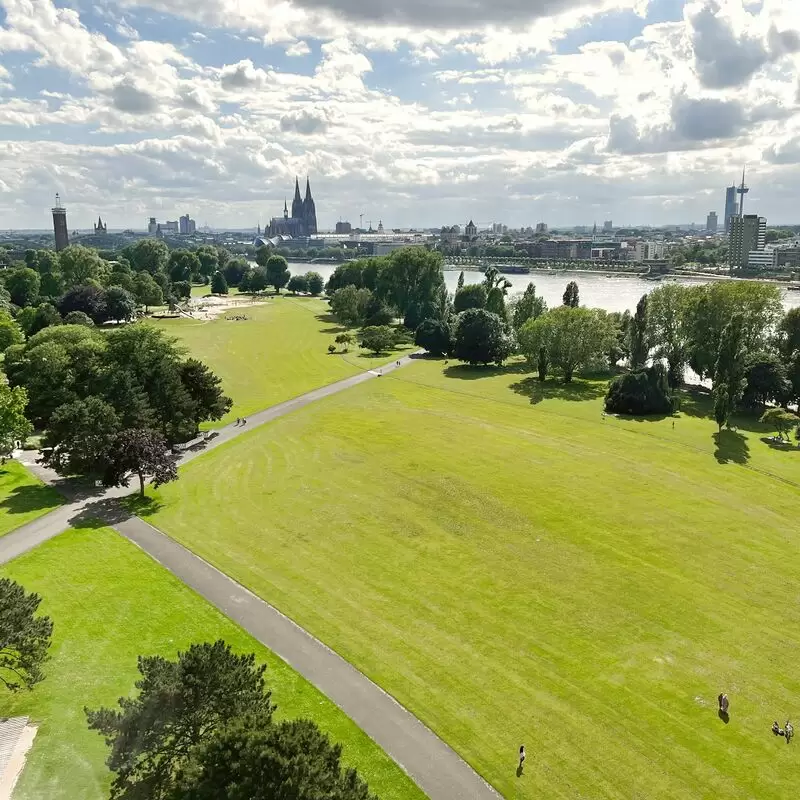 Rheinpark
Auenweg Rheinpark, 50679 Cologne
Monday - Sunday: Open 24 hours
6. Museum Ludwig
Imagine walking among art from Pop to Surrealism - that's the Ludwig Museum for you. Not only does it house the largest Picasso collection in Europe, but it also features masterpieces by Warhol and Lichtenstein. Located near Cologne Cathedral, the unbeatable combination of modern art and ancient architecture offers a unique experience. Don't miss the extraordinary view of the city from the roof terrace - few people know it, but it's really worth it!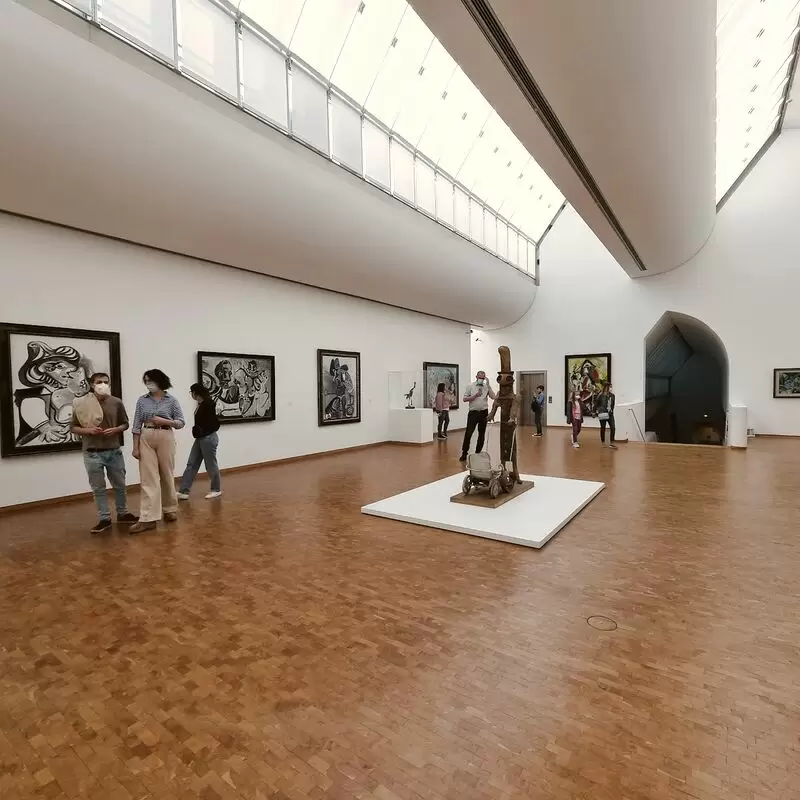 Museum Ludwig
Heinrich-Böll-Platz, 50667 Cologne
Monday: Closed
Tuesday - Sunday: 10:00 AM – 6:00 PM
7. Cologne Triangle
The Cologne Triangle is a must-see! Imagine being able to take in the entire panorama of the city of Cologne, the majestic cathedral, the pulsating Rhine and the picturesque old town in a single glance. Enjoying this view from 100 meters above the ground is a breathtaking experience. Remember to come in the late afternoon for an unforgettable sunset view! Cross the Hohenzollern Bridge and you are at your destination - don't forget that it is a bridge of lovers, decorated with love locks; a romantic and heartfelt sight.
Cologne Triangle
Ottopl. 1, 50679 Cologne
Monday - Sunday: 11:00 AM – 8:00 PM
Friday - Saturday: 11:00 AM – 10:00 PM
8. Old Market
Immerse yourself in vibrant Cologne and explore the heart of the city at the Alter Markt. Awaken your senses with the tantalizing scents of bratwurst and chocolate wafting from quaint eateries. Explore the surrounding narrow streets where history echoes off the cobblestones. Look out for the secret legend of the bronze statue "Who Touched Saint Minster?" in the square. Just steps away, the majestic Cologne Cathedral impresses with its towering Gothic splendor. A must for anyone interested in history and culture.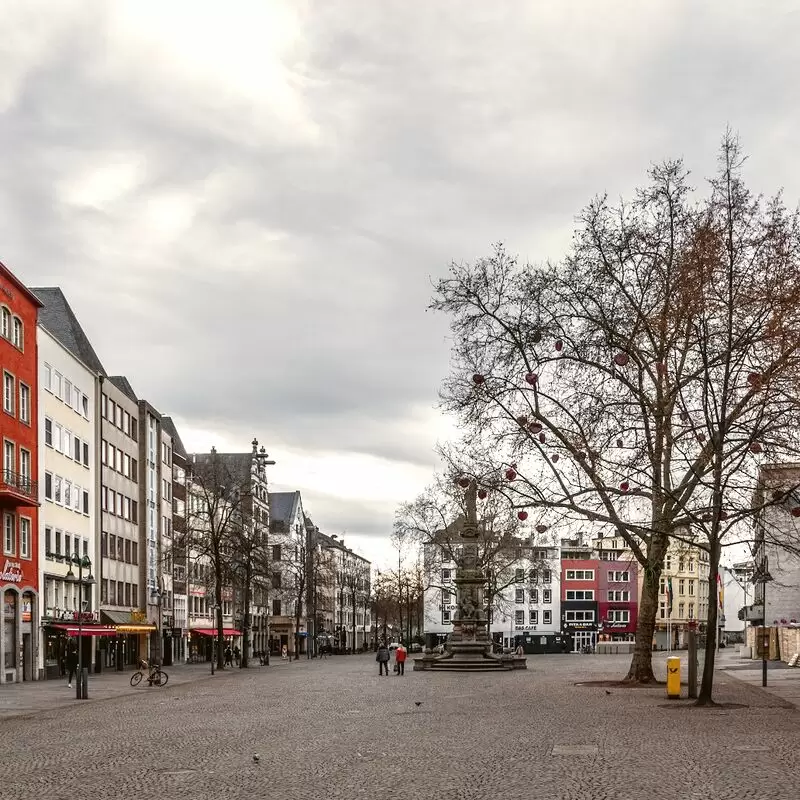 Old Market
Alter Markt 18, 50667 Cologne
Monday - Sunday: Open 24 hours
9. PollerWiesen
Get off the beaten path and discover the PollerWiesen, a hidden green refuge in the vibrant city of Cologne. A place of tranquility that offers a breathtaking panoramic view of the city skyline. During the summer months, open-air techno festivals are held here - an ideal opportunity to immerse yourself in the authentic Cologne scene. Just a stone's throw away, you can indulge in fresh seafood at the Poller fish market - a fantastic way to round off your visit.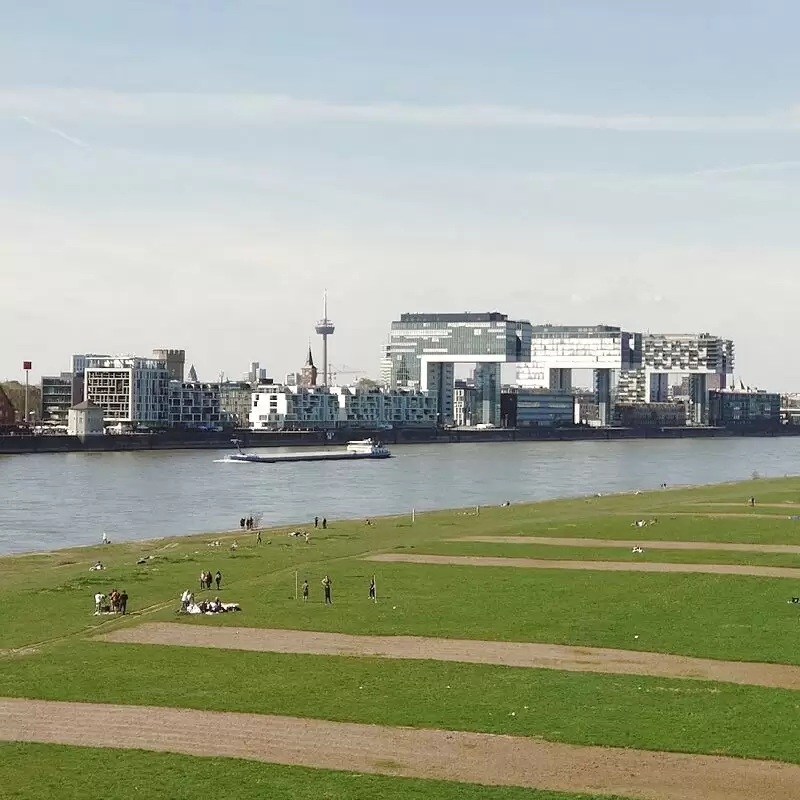 PollerWiesen
Alfred-Schütte-Allee 20A, 50679 Cologne
Monday - Sunday: Open 24 hours
10. Altenberger Dom
Discover Altenberg Cathedral, a breathtaking High Gothic masterpiece in Cologne. Enjoy the brilliant sunlight filtering through the stunning stained glass windows, illuminating the ancient religious art inside. Treat yourself to some quiet moments in the fragrant monastery garden, a secret place no tourist should miss! And don't forget the nearby Altenberg Fairytale Forest, just a stone's throw away, which will take you back to your childhood. Immerse yourself in history, art and spirituality that will enrich your Cologne experience.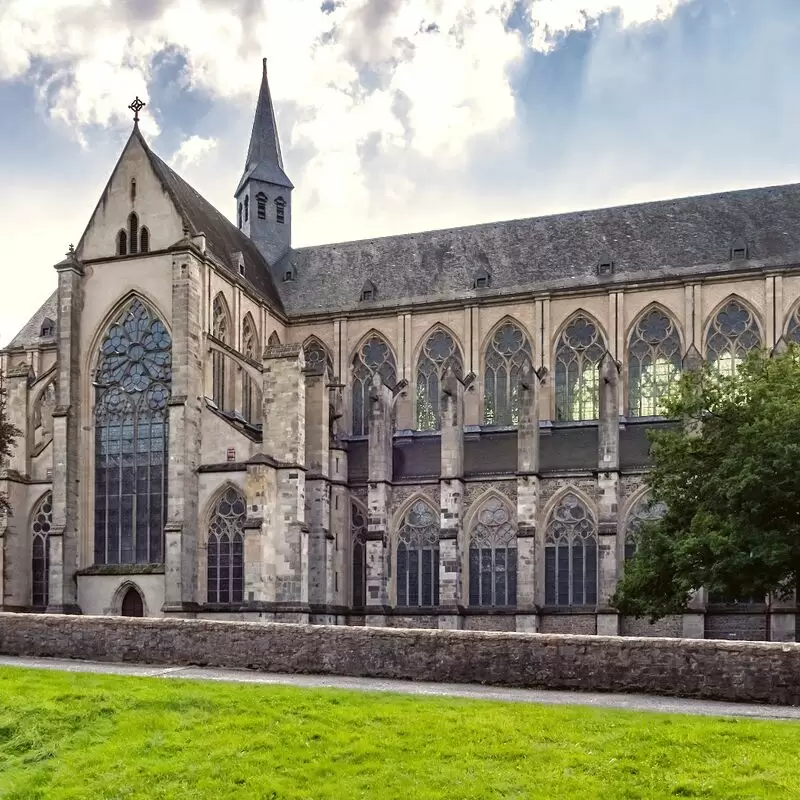 Altenberger Dom
Eugen-Heinen-Platz 2, 51519 Odenthal
Monday - Friday: 10:00 AM – 5:00 PM
Saturday: 10:00 AM – 6:00 PM
Sunday: 9:00 AM – 6:00 PM
11. Wallraf Richartz Museum
A visit to the Wallraf-Richartz Museum is like a trip back in time. This museum, one of the oldest in Germany, houses an impressive art collection that ranges from the Middle Ages to the early 20th century. Century. Marvel at the fascinating Gothic and Renaissance masterpieces and experience Impressionist paintings up close. The museum's manageable size means fewer crowds and allows for leisurely exploration. Located near Cologne Cathedral and the bustling Alter Markt, it's a perfect addition to your Cologne tour.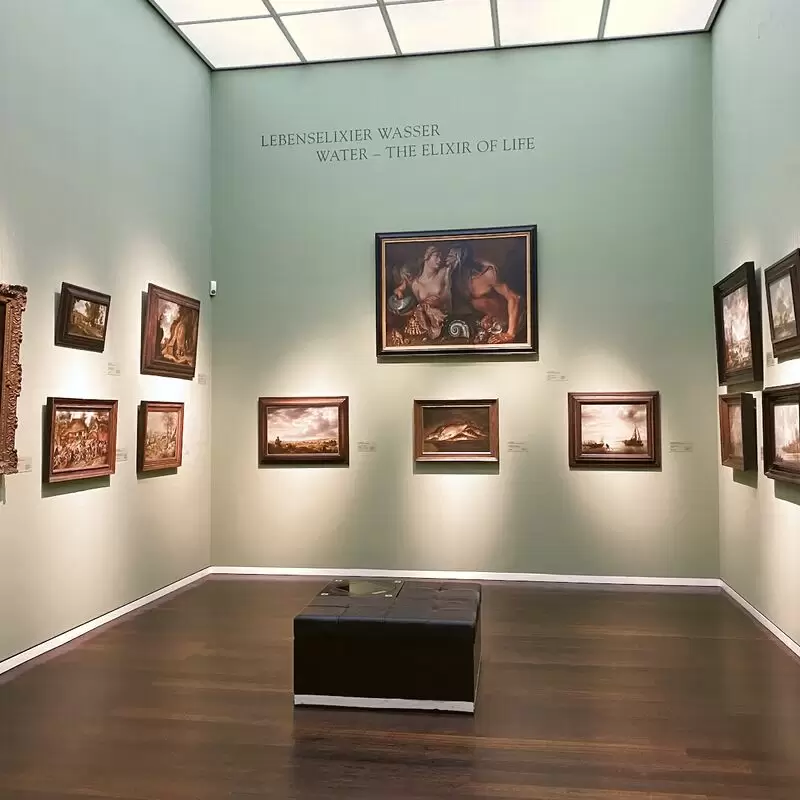 Wallraf Richartz Museum
Obenmarspforten 40, 50667 Cologne
Monday: Closed
Tuesday - Sunday: 10:00 AM – 6:00 PM
12. Great St. Martin Church

The majestic Great Church of St. Martin, a prominent feature of Cologne's Old Town, is an unmissable landmark. This 12th-century Romanesque architectural jewel survived World War II and is a symbol of resilience. Explore the impressive interiors, where the magnificent artwork and fascinating crypt take center stage. Just a few steps away is the banks of the Rhine, where you'll have a panoramic view of Cologne's famous cathedral.

An insider tip: visit the church just before sunset for an unforgettable experience.

Great St. Martin Church
An Groß St. Martin, 50667 Cologne
Best Time to Visit Cologne
The best time to visit Cologne, Germany is during the summer months from May to September when the weather is warm and there are many outdoor festivals. Another good time is during the winter months for the famous Cologne Christmas markets.
Annual Weather in Cologne
Cologne 3-Day Forecast
Tue, 26 September
Night
56 °F
13 °C
0%
Morning
53 °F
12 °C
0%
Afternoon
71 °F
22 °C
0%
Evening
68 °F
20 °C
0%
Wed, 27 September
Night
59 °F
15 °C
0%
Morning
57 °F
14 °C
0%
Afternoon
74 °F
23 °C
0%
Evening
70 °F
21 °C
0%
Thu, 28 September
Night
64 °F
18 °C
0%
Morning
63 °F
17 °C
0%
Afternoon
77 °F
25 °C
0%
Evening
73 °F
23 °C
0%
Questions & Answers

What is the best way to get around the city?

Cologne has an extensive public transportation system with buses, streetcars and subways operated by the Kölner Verkehrsbetriebe (KVB). It provides a fast and reliable way to get around the city. Because of the city's compact size and pedestrian-friendly layout, it is also easy to get around on foot, especially in the Old Town area. For short distances, a rental bike can be a fun and environmentally friendly way to explore the city. Cabs are readily available, but they tend to be a more expensive mode of transportation.

How walkable is Cologne?

Cologne is great for exploring on foot, especially in the city center, where many of the main sights are located. The pedestrian shopping streets, the historic Old Town and the famous Cologne Cathedral are all within easy walking distance. Public transportation, including streetcars and buses, are also very efficient if you want to explore the city further. Cologne is a sprawling city, but its importance as a cultural center makes it a pleasure to explore on foot.

Which neighborhood is best to stay in?

Altstadt is an excellent neighborhood to stay in Cologne, Germany. This area offers a mix of picturesque architecture, living history, and a warm atmosphere. The city's most famous landmark, Cologne Cathedral, and other attractions like Museum Ludwig are within walking distance. There are a variety of restaurants and shopping options, as well as excellent transportation links. The Altstadt has a friendly, welcoming atmosphere that makes it an ideal base for exploring the rest of the city.

Is Cologne safe for tourists?

Yes, Cologne is generally considered safe for tourists. As in any large city, there are areas where caution is advised, especially at night. Tourists are encouraged to be aware of their surroundings, especially pickpocketing in crowded areas or public transportation. However, violent crime is relatively low in the city. The local police are helpful, and emergency services are reliable. Overall, the friendly atmosphere and preventive measures make Cologne a safe destination for travelers.

Can I visit Cologne on a budget?

Cologne is definitely quite affordable. There are plenty of affordable accommodations like youth hostels and cheap hotels for a budget stay. You can also explore a variety of free attractions such as Cologne's parks, the historic Cologne Cathedral, and the picturesque banks of the Rhine River. There are also many affordable restaurants in the city that serve traditional German food. To get around, public transportation is convenient and inexpensive.

Is Cologne family-friendly?

Yes, Cologne is indeed family-friendly. The city offers a wide range of attractions for all ages, from a visit to the famous Cologne Cathedral to a visit to the Ludwig Museum. The Chocolate Museum and the Cologne Zoo are sure to be a hit with the kids. The city also has numerous parks and green spaces that invite outdoor activities. Regardless of the season, Cologne offers a welcoming and safe environment for families.

Are there any local customs I should be aware of?

As a traveler in Cologne, Germany, it is important to understand some important local customs. Germans place a high value on privacy, punctuality and following rules, so be sure to adhere to these standards. When entering a store or restaurant, it is customary to greet with "Guten Tag." In pubs, you formally toast by clinking glasses and maintaining eye contact. This is especially true in beer halls, where the local Kölsch is popular. After all, Germans usually want a "meal" before they eat.

What traditional German food should I try in Cologne?

In Cologne, you should definitely try Sauerbraten, a pot roast traditionally made of beef and marinated before slow cooking. The marinade, usually a mixture of wine, water, vinegar and spices, gives it a strong flavor. It is served with red cabbage, potato dumplings or spaetzle. Another local specialty is Halver Hahn, a rye roll with a thick slice of aged Gouda cheese, usually accompanied by a local beer, such as Kölsch. Indeed, the city's penchant for hearty and substantial meals is reflected in its cuisine.

Where is the best local place to try Kolsh beer?

The Päffgen Brauhaus is a must for anyone who wants to experience the true taste of Kölsch in Cologne. It was founded in 1883 and is one of the few breweries in the city that still brews its own beer. The rich tradition, cozy atmosphere and authenticity make it an excellent place to enjoy the famous local beer straight from the wooden barrel, paired with a traditional hearty Cologne dish.

How much German do I need to know?

Although it is always helpful to know some basic phrases in the local language when traveling, it is not necessary to be fluent in German to enjoy your trip to Cologne. Most locals in Cologne speak English easily, especially those who work in popular tourist areas, hotels and restaurants. However, knowing simple German greetings and common phrases can enhance your experience and interaction with locals. But even without this knowledge, you should be able to get around the city just fine.

Is English widely spoken in Cologne?

Yes, English is widely spoken in Cologne, especially among the younger generation and those who work in the tourism sector. Many locals, especially in restaurants, bars, stores and hotels, can converse in English, which makes it easier for tourists who do not speak German. However, it would be an advantage to understand a few basic German phrases. Public signs and notices, including those on public transportation, are often in both German and English.

What is the tipping culture in Cologne?

In Cologne, Germany, tipping is considered a sign of appreciation for good service. A service charge is usually included in restaurant bills, but it is customary to leave a small additional tip of about 5-10% for the waiter. Round up to the nearest euro for cab fares, and tip hotel staff as you see fit. Unlike other countries, tipping is not mandatory, but is appreciated as a gesture of satisfaction with the services provided.

Are the sites easily accessible by public transportation?

Yes, the sights in Cologne are easily accessible by public transport. The city has a well-connected network of streetcars, buses and trains that serve major sights such as Cologne Cathedral, Museum Ludwig and the Old Town. Cologne's public transportation system (KVB) covers the main areas, and you can get on and off all lines with a single ticket. The city also promotes sustainable travel with its bike- and pedestrian-friendly routes.

Can I use credit cards everywhere?

Yes, you can use credit cards in many places in Cologne, Germany. It is common to pay by credit card in hotels, restaurants and larger stores. However, it is important to remember that smaller establishments, bars, cafes or local markets may only accept cash. Therefore, it is always a good idea to carry some cash, preferably in euros, to cover smaller expenses.

Are there any tourist passes for public transport?

Yes, in Cologne tourists can purchase the KölnCard, which allows unlimited travel on the city's public transportation system. The card also offers up to 50% discount in many museums, cultural institutions and gastronomic establishments. Available for 24 or 48 hours for individuals or groups, the KölnCard is a convenient and affordable way to explore Cologne. You can purchase it at tourist information offices, ticket machines or online.

Is it easy to navigate Cologne as a non-German speaker?

Yes, it's pretty easy to find your way around Cologne, even if you don't speak German. Many locals and most employees in stores, restaurants and at sights speak English. In addition, public transportation such as buses, streetcars and subways provide information in English. English-language guided tours are offered for a more personal experience. Signs and maps are also often bilingual, making it easier to explore Cologne.

Can I drink tap water in Cologne?

Yes, in Cologne the tap water is not only safe to drink, but also of high quality. The city's tap water is tested regularly and meets strict EU standards, making it absolutely drinkable. In addition, Cologne's water is known for being particularly soft, meaning it has a low mineral content, which has a positive effect on your health. You can drink comfortably and without hesitation directly from the tap.

Is there free Wi-Fi in Cologne?

Yes, there is free Wi-Fi in Cologne. The city offers a public network called "Wifi@Koeln" that can be accessed at various locations around the city, including the main train station and several city parks. Several cafes, restaurants and hotels also offer free Wifi to their guests. However, it is advisable to have a local or international data plan as a backup, as public wifi can sometimes be unreliable or unavailable in certain locations.

What is the local emergency number?

The local emergency numbers in Cologne, Germany, are 112 and 110. Dial 112 in case of a medical emergency or fire. This number will be answered by the fire department, which will call for an ambulance if needed. For police assistance, dial 110, which is the police emergency number throughout Germany. Please note that English-speaking staff are not always available, so be prepared to describe your situation in simple terms.

Are the museums in Cologne free?

Cologne has several outstanding museums, but not all of them offer free admission. Many, such as the Museum Ludwig, the Wallraf-Richartz-Museum or the Roman-Germanic Museum, charge admission fees. However, there may be discounts for students, children or seniors. It may also be that reduced or free admission is granted on certain days or at certain times. Therefore, it is advisable to check the official websites of the museums for up-to-date information on prices and offers.

Do I need vaccinations to travel to Cologne?

As a rule, no special vaccinations are required for travel to Cologne, Germany. This applies to most travelers from countries with advanced health care systems. However, it is recommended to ensure that routine vaccinations are up to date before traveling, such as measles, mumps and rubella (MMR), diphtheria-tetanus-pertussis and the annual flu shot. It is best to consult a physician for the most accurate information tailored to your personal health circumstances.

Is Cologne a bike-friendly city?

Yes, Cologne is indeed a bike-friendly city. There are numerous traffic-free bike paths, especially along the Rhine. The city also has a convenient bike rental system where you can easily rent a bike. In addition, Cologne has a special cycling infrastructure integrated into the city, with road crossings and dedicated bike lanes. The flat terrain makes cycling a pleasant experience, making it an ideal way to explore the city.

Are there any River Rhine cruises departing from Cologne?

Yes, Cologne offers several Rhine cruises that allow tourists to explore the city and its charming landscape from the water. Several companies, including KD Rhine and Colonia Dignidad, offer a wide range of cruises from Cologne. These range from leisurely sightseeing tours lasting several hours to extended cruises lasting several days to highlights along the Rhine such as the Loreley Rock, castles and vineyards. The ships are equipped with all amenities and offer an on-board restaurant for a comfortable trip.

What are unique activities to do in Cologne?

In Cologne you can visit the imposing Cologne Cathedral, which is a UNESCO World Heritage Site. Try the traditional Kölsch beer in one of the city's breweries. Immerse yourself in art at the Museum Ludwig or explore Roman history at the Roman-Germanic Museum. A stroll through the colorful streets of Ehrenfeld or a tranquil boat trip on the Rhine are also unique offerings. A visit to the Fragrance Museum offers an interesting insight into the birthplace of Eau de Cologne.

How prevalent is tipping in restaurants or cafes in Cologne?

Tipping is quite common in Cologne, as in the rest of Germany, but it is not mandatory. It is customary to give a tip of about 10-15% in restaurants or cafés if you were satisfied with the service. Usually, you round up the amount or tell the waiter the total amount you want to pay, including the tip. It is not considered rude not to tip, but the staff does appreciate it for good service.

Feedback

I hope you found this article informative and helpful. I'm eager to improve the content and make it even more valuable for you. If you have any feedback or suggestions, I would love to hear from you.

Do you have any tips or hidden gems that you think should be added to the list? Are there any areas that you feel could use more explanation or clarification?

Your input is greatly appreciated and will help us to continue providing high-quality content that meets your needs and interests. Please feel free to share your thoughts.