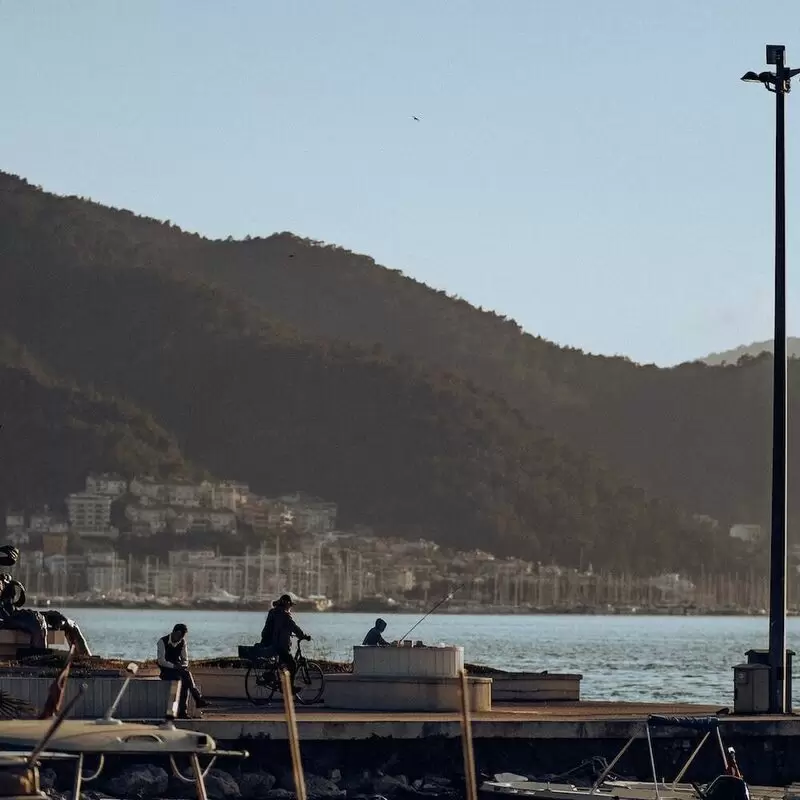 1. Oceana Beach and Wildlife Reserve
Imagine immersing yourself in the unspoiled beauty of nature at Oceana Beach and Wildlife Reserve in Port Alfred. This coastal paradise offers breathtaking ocean views and abundant wildlife for unforgettable experiences, such as up-close encounters with over 220 species of birds. For hikers, the reserve's well-maintained trails offer unparalleled scenery just waiting to be explored. And just a stone's throw away, you can marvel at the famous Kowie River Swing Bridge or enjoy a scenic boat ride on the river. The perfect escape into nature awaits you.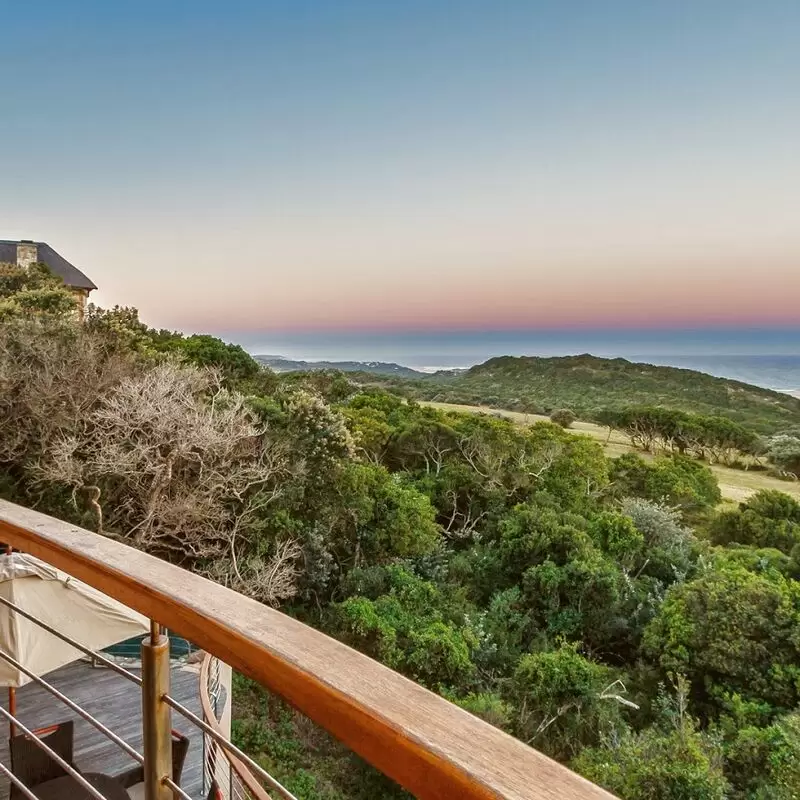 Oceana Beach and Wildlife Reserve
R72 Coastal Road Between Port Alfred and, Port Alfred, East London
2. Kap River Conservancy
For nature lovers, the Cape River Conservancy is a must-see in Port Alfred. This ecological sanctuary is home to abundant birdlife and diverse flora, spread across a tranquil landscape with breathtaking views. Delight in the area's unspoiled beauty while taking unforgettable hikes and horseback rides. Nearby, you'll find the pristine beaches of Riet River, a hidden gem for travelers seeking peace and seclusion. Don't miss the seasonal whale watching - a truly unforgettable experience!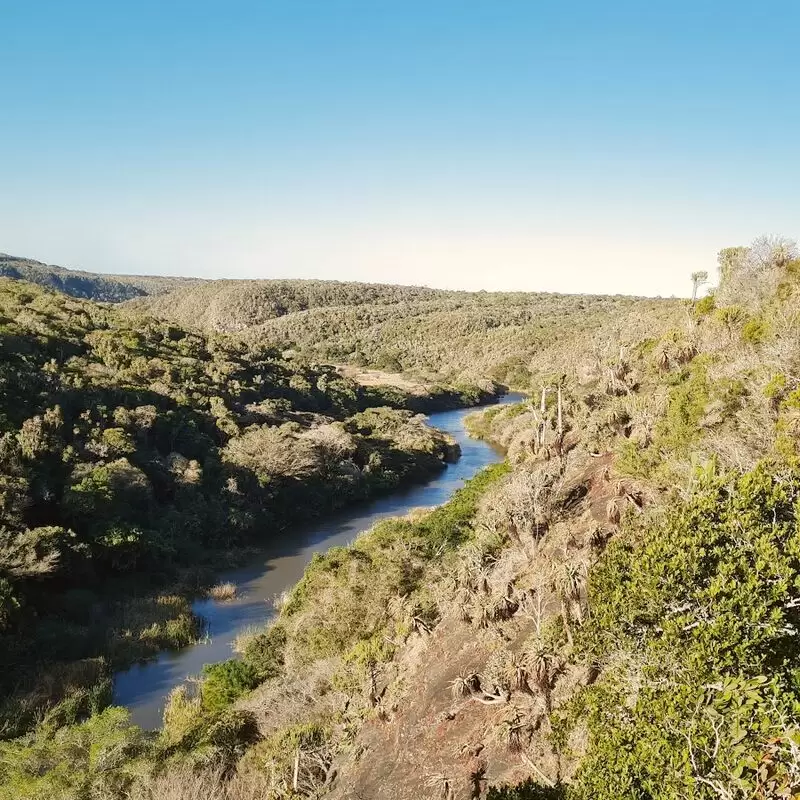 Kap River Conservancy
Farm 3 South Seas, Port Alfred
Monday - Sunday: 9:00 AM – 5:00 PM
3. Kelly's Beach
A visit to Kelly's Beach in Port Alfred is an absolute must for sun worshippers and water lovers! This Blue Flag beach offers pristine golden sand, warm Indian Ocean waters, and spectacular sand dunes. Lifeguards are always on duty to ensure a safe swimming experience. Enjoy dolphin and whale watching from the nearby viewing platform, or explore the secret rock pools at low tide where you'll encounter marine life. Just a short walk away is the Kowie River for unforgettable river cruises and canoe adventures.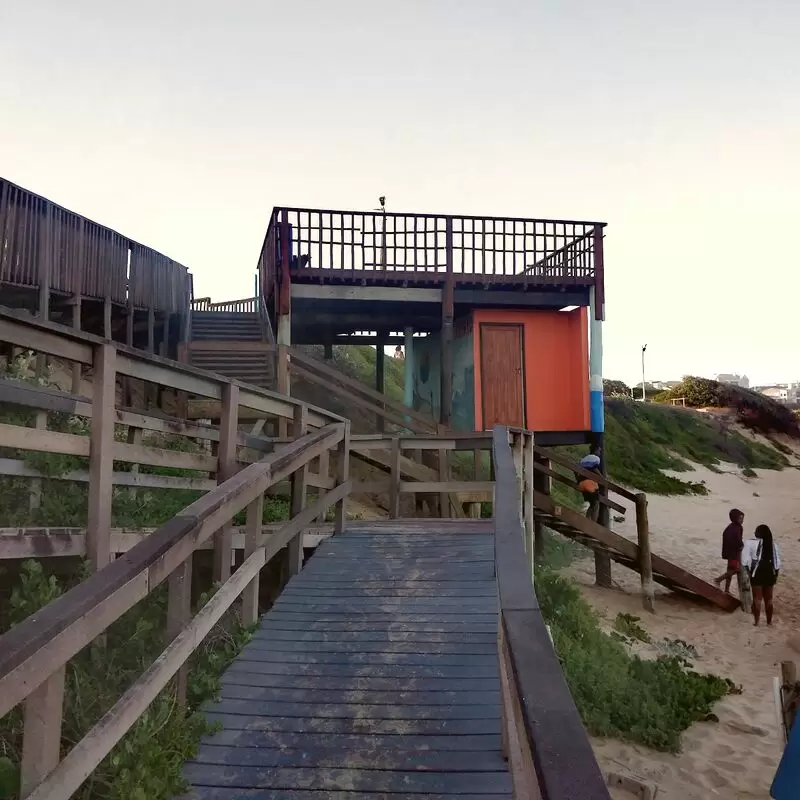 Kelly's Beach
Port Alfred, 6170
Monday - Sunday: Open 24 hours
4. The Lookout Guest House
A visit to Lookout Guest House in Port Alfred is an experience not to be missed. This charming accommodation offers stunning views of the Kowie River, Royal Alfred Marina and the Indian Ocean. The tranquil setting and warm hospitality make it an ideal place for a short break. Plus, the Blue Flag Kelly's and East Beaches are just a stone's throw away, providing a perfect retreat. Sample the delicious languostines at the fine local restaurants for a true culinary experience in Port Alfred. You will treasure every moment you spend here.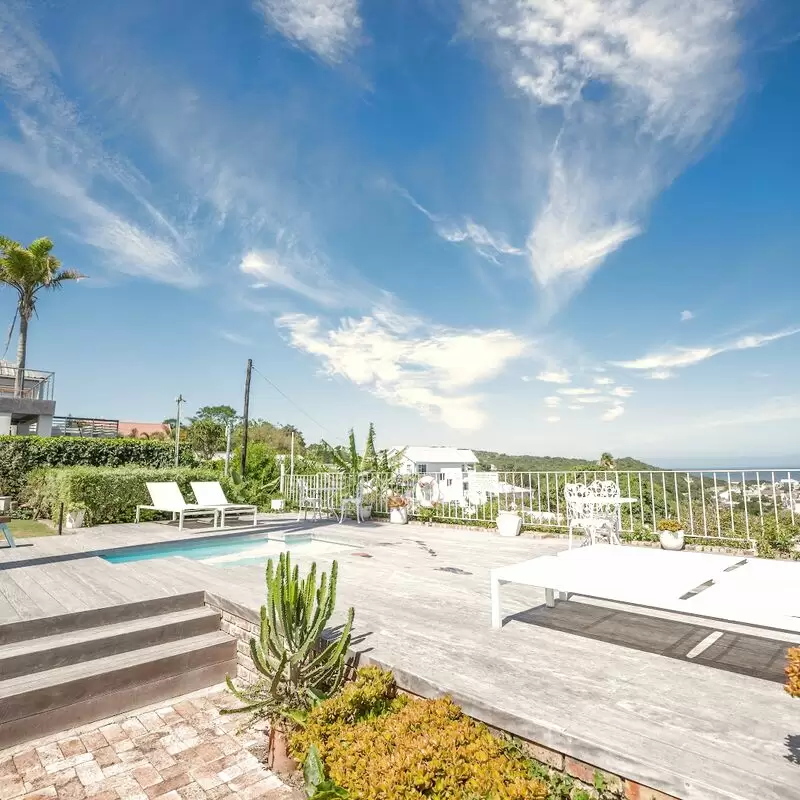 The Lookout Guest House
24 Park Rd, Port Alfred
Monday - Sunday: 8:00 AM – 7:00 PM
5. Great Fish Point Lighthouse

A visit to the Great Fish Point Lighthouse in Port Alfred is a must for history and nature lovers alike. This lighthouse, which has been standing since 1898, enchants visitors with its picturesque view of the Indian Ocean. Feel the refreshing sea breeze as you climb the lighthouse and admire the breathtaking landscapes of the surrounding area.

Insider tip: Don't miss the tranquil Seal Point Beach nearby, a hidden gem where you might even see playful dolphins frolicking in the waves!

Great Fish Point Lighthouse

6. The Big Pineapple
The Big Pineapple in Port Alfred is a whimsical and iconic attraction with an impressive height of 16.7 meters. It pays homage to local pineapple farming and houses an interesting pineapple museum that offers fascinating insights into the journey of this juicy fruit from farm to table. Take memorable photos at this unique place and don't forget to sample some delicious pineapple products like chutneys, jams and juices. Pro tip: Enjoy the magnificent panoramic view from the observation deck. Nearby, you can take a leisurely stroll through the picturesque Waters Meeting Nature Reserve.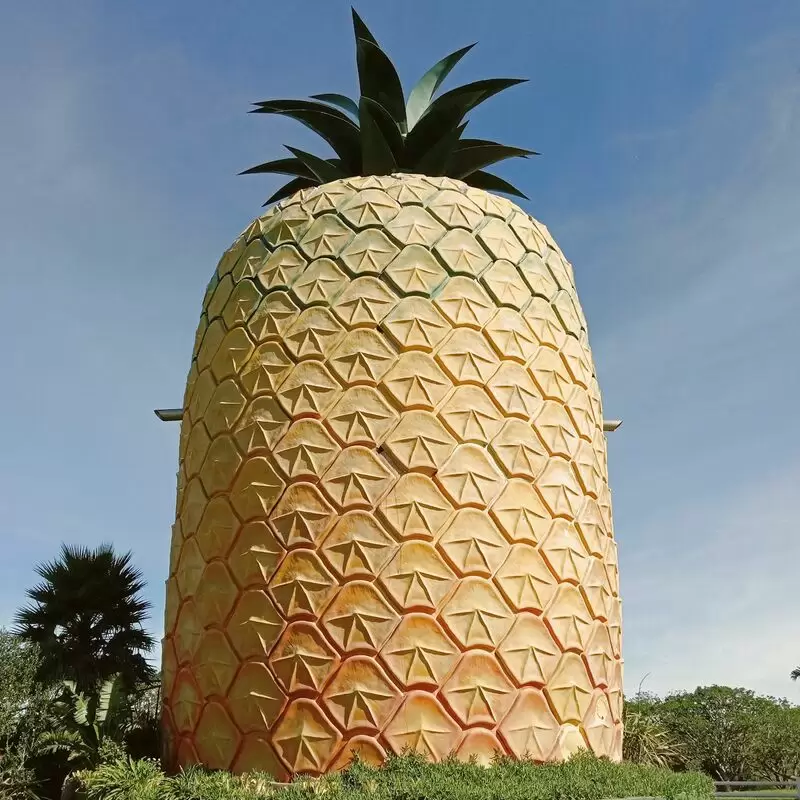 The Big Pineapple
summerhill farm, R67, Bathurst
Monday - Friday: 8:00 AM – 4:00 PM
Saturday: 8:00 AM – 3:00 PM
Sunday: 8:00 AM – 2:00 PM
7. Harcourts Port Alfred
A visit to Harcourts Port Alfred should be on your must-do list in this charming coastal town. As a top-notch real estate agency, Harcourts Port Alfred offers visitors an inside look at luxury vacation homes and investment opportunities. The experienced agents will show you the hidden treasures of this picturesque town. Also, inquire about nearby attractions like the Kowie River and the famous Royal Port Alfred Golf Course to complete your authentic Port Alfred experience.
Harcourts Port Alfred
Shop 4, Duckpond Centre, Gluckman Rd, Port Alfred
Monday - Friday: 8:30 AM – 5:00 PM
Saturday: 8:30 AM – 12:00 PM
Sunday: Closed
8. Green Fountain Farm Caravan Park
Experience the tranquil Green Fountain Farm Caravan Park in Port Alfred for a relaxing getaway! This gem of a park offers lush, expansive lawns and well-maintained grounds - perfect for nature lovers and bird watchers. Both camping and caravanning vacationers will find top-notch facilities and a friendly community feel. Explore the nearby Kowie River watersports hotspot or head to the pristine beaches and golf courses. This is a must stay for any adventurous traveler looking for peace and outdoor activities.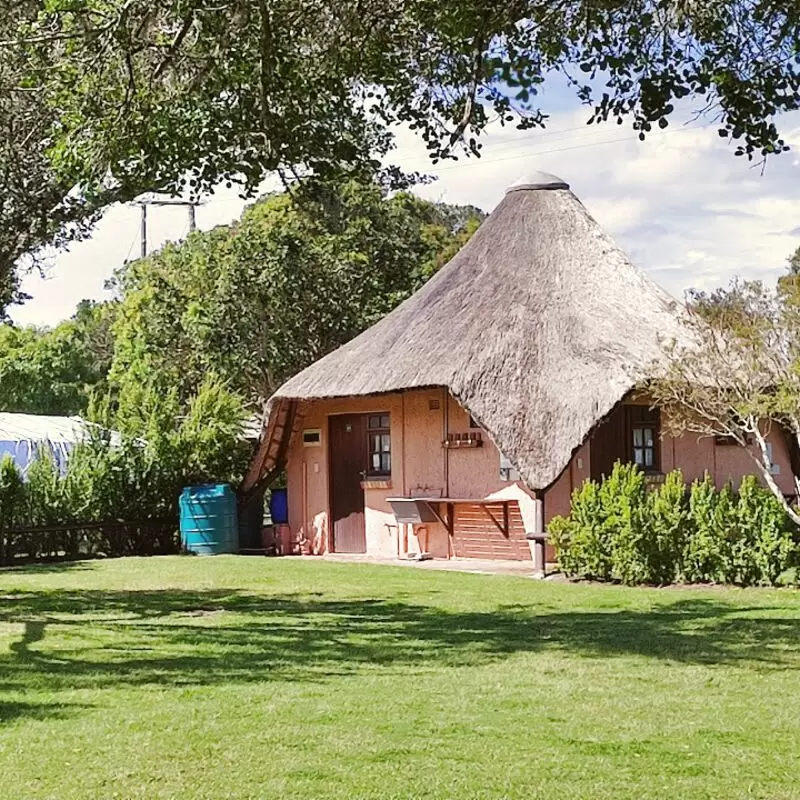 Green Fountain Farm Caravan Park
R72 Coastal Road, Between Port Alfred &, East London
Monday - Sunday: 8:00 AM – 1:00 PM
9. The Beach House

Beach House in Port Alfred is a charming haven for a relaxing vacation by the sea. This cozy accommodation offers stunning panoramic views of the Indian Ocean, just steps away from the pristine sandy beach. Treat yourself to warm, friendly hospitality, tantalizing local cuisine, and unforgettable sunrises and sunsets.

As an insider tip, don't forget to explore the fascinating shipwrecks nearby, and the renowned Royal Port Alfred Golf Club also invites you to enjoy a relaxing game.

The Beach House
80 W Beach Dr, Port Alfred

Monday - Sunday: 8:00 AM – 6:00 PM
10. Bretton Beach Crest
A visit to Bretton Beach Crest in Port Alfred guarantees a refreshing stay on the Sunshine Coast. This hidden gem offers stunning ocean views, charming fully equipped self-catering cottages and a private beach for a tranquil swimming experience. Strolling through the lush coastal forest with its native flora and birdlife, you'll come across the fascinating Fish River Lighthouse - a true wonder to behold! The famous Wharf Street and Kowie River attractions are also just a short drive away, completing your picturesque stay in Port Alfred.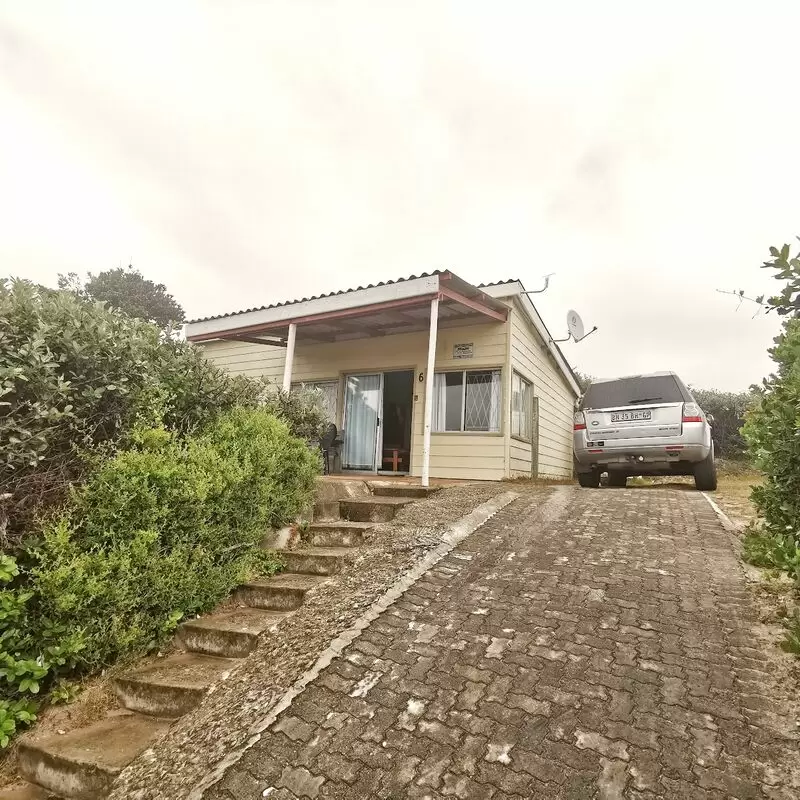 Bretton Beach Crest
Freshwater Rd, Port Alfred, Port Alfred,south Africa
11. Houseboats Port Alfred
Discover a unique and unforgettable experience on Port Alfred's houseboats, where you can stay in luxury while cruising along the breathtaking Kowie River. Immerse yourself in nature and tranquility as you meander through the scenic Eastern Cape coastline, exploring the beautiful waterways and birdlife. Observe the local wildlife, from playful otters to curious dassies. Don't miss a visit to nearby historic Fort D' Acre and picturesque Fisherman's Village for an authentic taste of South African culture and heritage.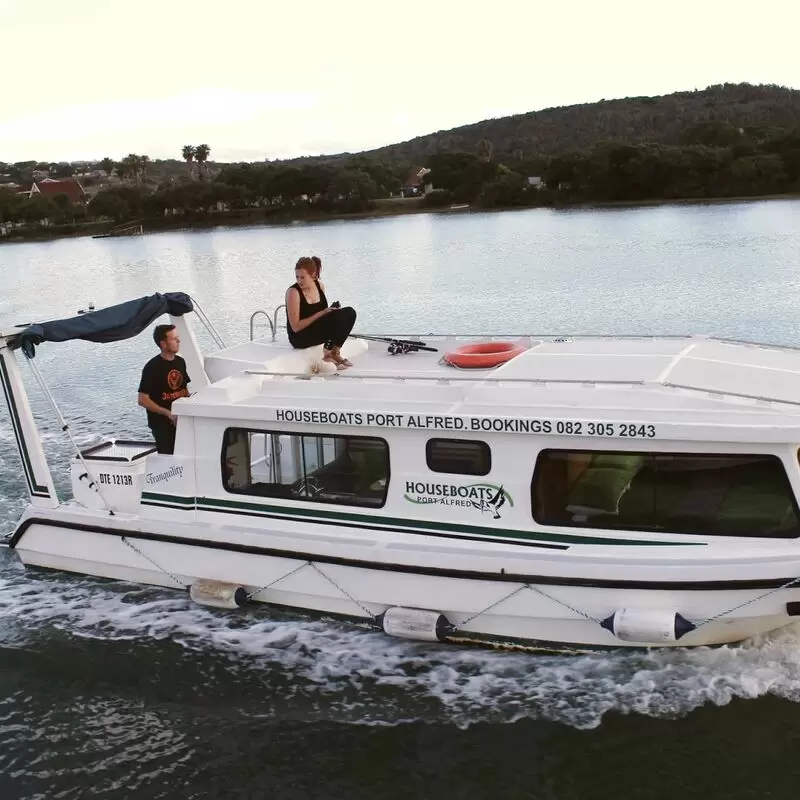 Houseboats Port Alfred
Halyards Hotel, Small Boat Harbour, 1 Albany Rd, Port Alfred
Monday - Sunday: 8:00 AM – 5:00 PM
12. East Beach
East Beach in Port Alfred offers a pristine, golden sand beach with crystal clear waters for sunbathing, swimming and surfing. This Blue Flag beach is surrounded by lush vegetation and offers stunning dune landscapes and a beautiful boardwalk for leisurely afternoon strolls. Just a stone's throw away is the beautiful Kowie River estuary for kayaking and bird watching. Don't forget to check out the famous ski boat club that overlooks the beach and hosts numerous events throughout the summer.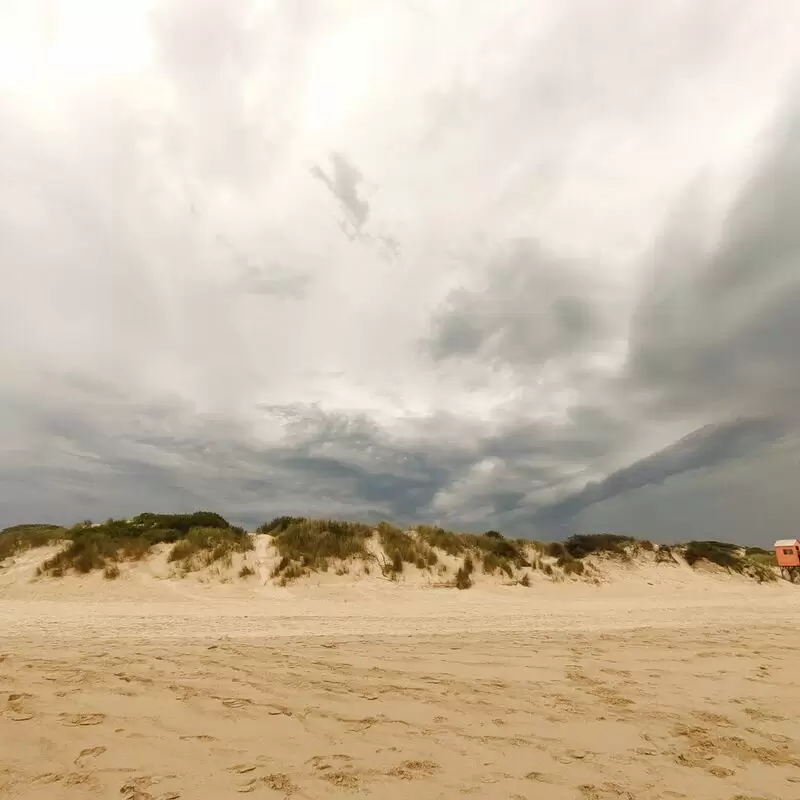 East Beach
East Beach, Port Alfred
Best Time to Visit Port Alfred
The best time to visit Port Alfred is during the warm months from October to April. During this time, temperatures are pleasant, the sun is shining and the beaches are ideal, allowing visitors to enjoy the outdoor activities prevalent in the area, such as beaches, water sports and wildlife watching. However, be prepared for occasional rain showers. Remember to plan and book your accommodation in advance as this is also the peak travel season.
Annual Weather in Port Alfred
Port Alfred 3-Day Forecast
Wed, 27 September
Night
60 °F
15 °C
74%
Morning
58 °F
14 °C
71%
Afternoon
60 °F
15 °C
69%
Evening
60 °F
16 °C
64%
Thu, 28 September
Night
59 °F
15 °C
65%
Morning
58 °F
15 °C
54%
Afternoon
67 °F
20 °C
80%
Evening
65 °F
18 °C
0%
Fri, 29 September
Night
62 °F
17 °C
48%
Morning
61 °F
16 °C
0%
Afternoon
75 °F
24 °C
0%
Evening
72 °F
22 °C
0%
Questions & Answers

What language is spoken in Port Alfred?

In Port Alfred, a small coastal town in the Eastern Cape province of South Africa, English is the main language of communication. However, since the city is part of South Africa, other languages such as Afrikaans, Xhosa and Zulu are also spoken by some residents. English is widely understood by the various ethnic groups, making it an easy language to understand for tourists visiting the city.

Are there any safety concerns for tourists?

Tourists visiting Port Alfred should take the general safety precautions that apply to any destination. Petty crimes such as pickpocketing and bag snatching can occur in busy areas, while crimes of opportunity can target unattended items. Avoid quiet and poorly lit areas at night, and use caution when using ATMs. When exploring the country, it is advisable to join an organized tour or travel in a group. Stick to main roads and well-populated areas to ensure a safe and enjoyable visit to Port Alfred.

What is the local currency?

The local currency in Port Alfred, South Africa, is the South African Rand (ZAR). The Rand is abbreviated as "R" and has the symbol "R" in front of the amount. It is also divided into 100 cents (c). Banknotes come in denominations of R10, R20, R50, R100 and R200, while coins are available in denominations of 1c, 2c, 5c, 10c, 20c, 50c, R1, R2 and R5. It is recommended that travelers keep some local currency on hand for small transactions and local transportation.

Can I use my credit card in Port Alfred?

Yes, you can pay with your credit card in Port Alfred, South Africa. Most hotels, restaurants and stores in town accept major credit cards such as Visa and Mastercard. However, it is always advisable to carry some cash for smaller establishments, street vendors or in case of technical problems with card machines. Also, there are ATMs everywhere in Port Alfred, so you can easily withdraw cash if needed. Remember to inform your bank about your travel plans to avoid problems with transactions.

Is tap water safe to drink?

In Port Alfred, South Africa, tap water is generally considered safe to drink. The water quality is monitored and maintained by the local municipality to ensure that it meets the required safety standards. However, it is always a good idea to check with your accommodation provider or local residents about the current water situation, as there can be occasional fluctuations in quality. If you have concerns, it is recommended that you boil the tap water, use water purification tablets, or purchase bottled water.

How popular is Port Alfred for tourists?

Port Alfred is a moderately popular destination in South Africa. Its idyllic location on the east coast, in the heart of the Sunshine Coast, attracts visitors seeking a relaxed atmosphere and beautiful scenery. The area is known for its pristine beaches, water sports, fishing and golfing. Port Alfred also serves as a gateway to nearby attractions, including game reserves and the historic town of Grahamstown. While not as bustling as other tourist hotspots, the town offers a charming and relaxing stay.

What are the local delicacies?

Port Alfred, South Africa, offers a diverse and delicious array of local delicacies that will delight your taste buds. Savor the aromatic flavors of Cape Malay cuisine with dishes like bobotie, a spiced mince pie topped with a savory egg paste, or the popular Malay curry, an exotic blend of spices, meats and vegetables. Enjoy wonderfully grilled meats with traditional side dishes such as pap (corn porridge) and chakalaka (spicy vegetable sauce). Seafood lovers can enjoy freshly caught oysters from Knysna or succulent crayfish, and don't forget to try the sweet, rich and sticky malva pudding for dessert.

Are there any local customs I should know about?

In Port Alfred, South Africa, locals value politeness and therefore greet with a smile and a handshake. It is customary to begin a conversation by inquiring about the other person's well-being. Tipping is customary for good service, usually 10-15% of the bill. Public displays of affection may be frowned upon by conservative locals. It is important to respect different cultural and religious backgrounds. Therefore, it is advisable to dress modestly and avoid sensitive topics such as politics or religion when talking to someone.

What is the best mode of transportation?

The best way to get around Port Alfred is a combination of rental car and walking. A rental car offers the flexibility to explore nearby areas, attractions and neighboring towns at your own pace, as public transportation is limited. However, to explore the city itself, enjoy its scenic beauty and pristine beaches, and visit local stores and restaurants, a walking tour is ideal. If you want to visit nearby nature reserves or national parks, organized tours with local guides are also a good option.

Do I need to tip at restaurants?

In South Africa, tipping is customary and appreciated. In general, it is recommended to tip between 10 and 15% of the bill in restaurants. Port Alfred is no exception and it is customary to tip the waiter for his service. However, keep in mind that the tip should be based on the quality of service you received. If you feel that the service was particularly good, you can tip more generously, while if the service was not convincing, you should tip less or not at all.

Feedback

I hope you found this article informative and helpful. I'm eager to improve the content and make it even more valuable for you. If you have any feedback or suggestions, I would love to hear from you.

Do you have any tips or hidden gems that you think should be added to the list? Are there any areas that you feel could use more explanation or clarification?

Your input is greatly appreciated and will help us to continue providing high-quality content that meets your needs and interests. Please feel free to share your thoughts.