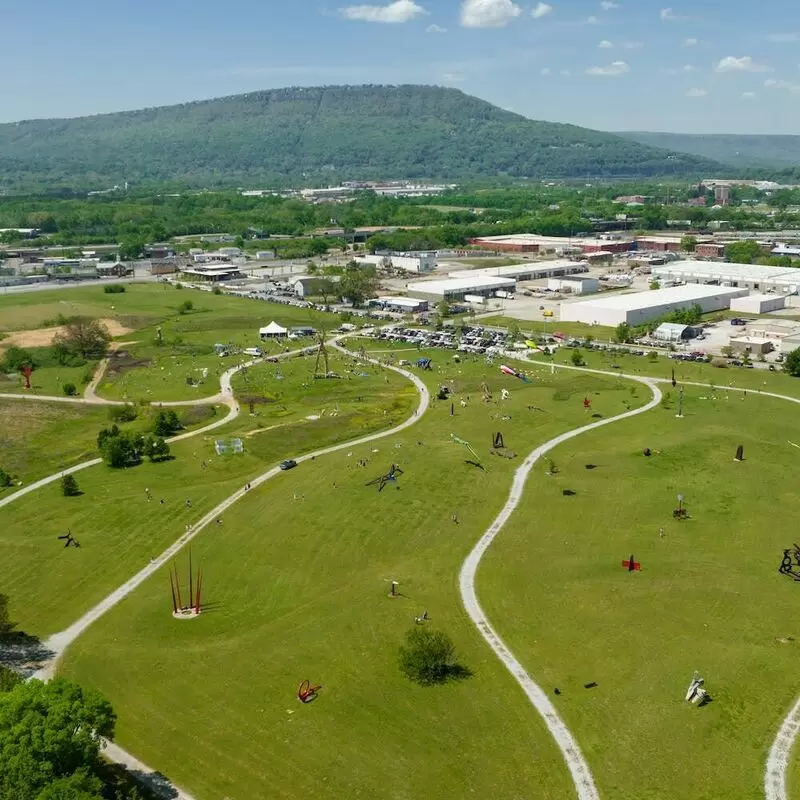 1. Protea Farm Tractor Rides and Potjie Kos Lunch
A visit to Protea Farm tractor rides in Montagu will undoubtedly give you unforgettable memories! Drive through the picturesque landscape of the Koo Valley while enjoying the breathtaking views of the mountains. This once-in-a-lifetime experience allows you to get up close and personal with the local flora and fauna, making it a perfect experience for nature lovers. The icing on the cake is the delicious traditional Potjie Kos lunch waiting for you at the end of the ride. Nearby are the famous hot springs of Montagu, where you can relax wonderfully after the day's adventures.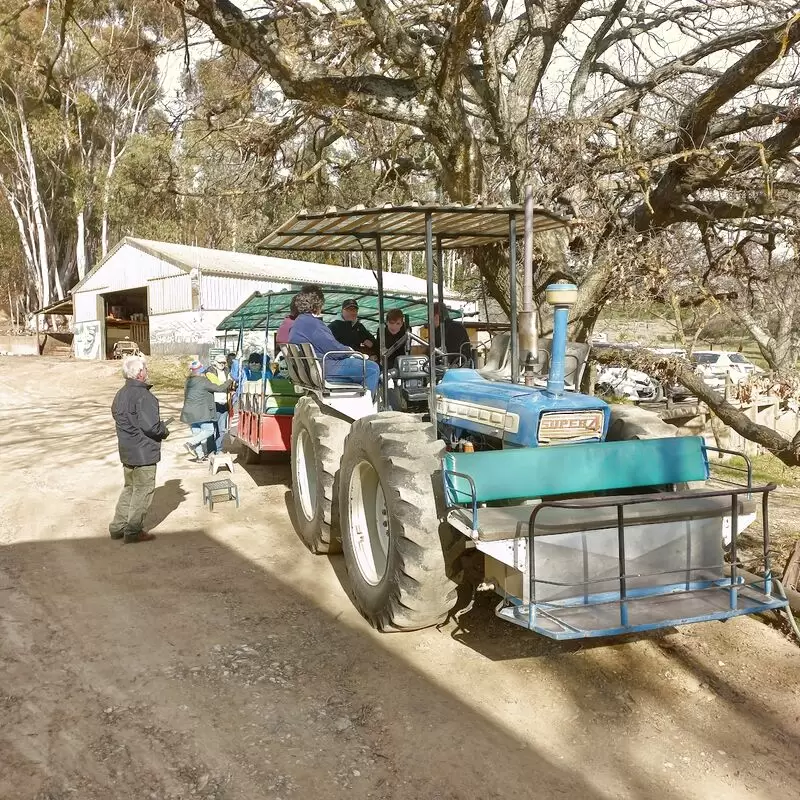 Protea Farm Tractor Rides and Potjie Kos Lunch
Protea Farm, Koo Valley, Montagu
2. Montagu Guano Cave Resort
Venture to the enchanting Montagu Guano Cave Resort, a charming oasis surrounded by serene mountains, native flora and diverse birdlife! Experience the adrenaline rush of ziplining through the breathtaking scenery or enjoy horseback rides and quad bike tours. Relax in the luxurious spa or cool off in the sparkling pools. Surprise your taste buds at the gourmet restaurant as you delve into the fascinating history of the resort, which once mined guanos. Discover nearby Avalon Springs, which will delight you. This hidden gem awaits your arrival!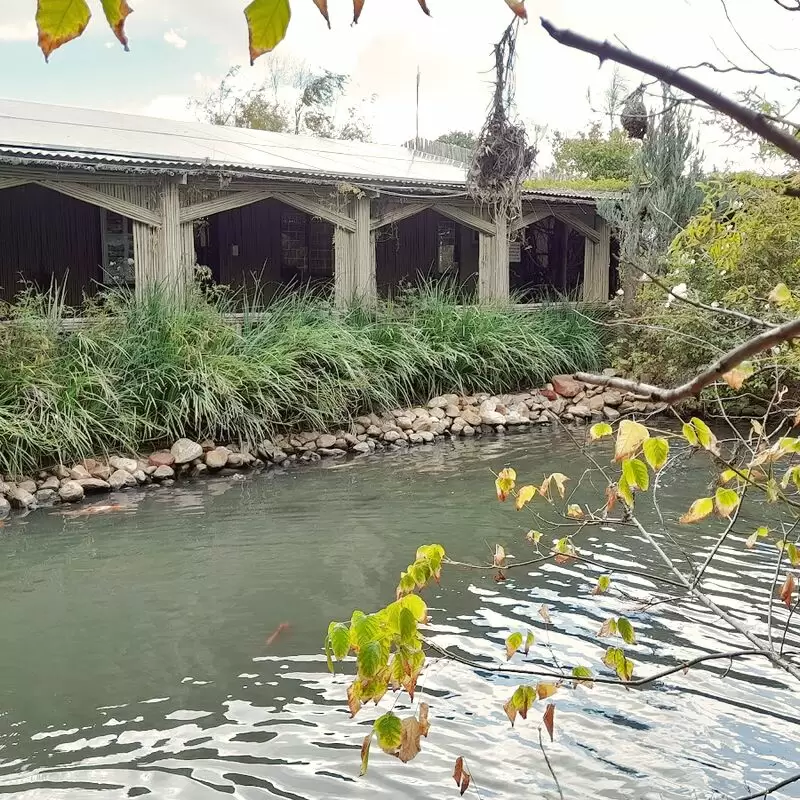 Montagu Guano Cave Resort
9600
Monday - Sunday: 8:00 AM – 5:00 PM
Friday: 8:00 AM – 10:00 PM
Saturday: 8:00 AM – 6:00 PM
3. Doringlaagte Camping & Chalets
Discover the charm of Montagu at Doringlaagte Camping & Chalets, a hidden gem amidst the unspoiled beauty of the Klein Karoo. Relax in the cozy chalets or experience the great outdoors at the well-maintained campsites. Adventure seekers will get their money's worth with activities such as hiking, mountain biking and fishing. Don't miss the private picnic areas along the river, perfect for a charming afternoon. A short drive will take you to the famous hot springs and historic sites of Montagu!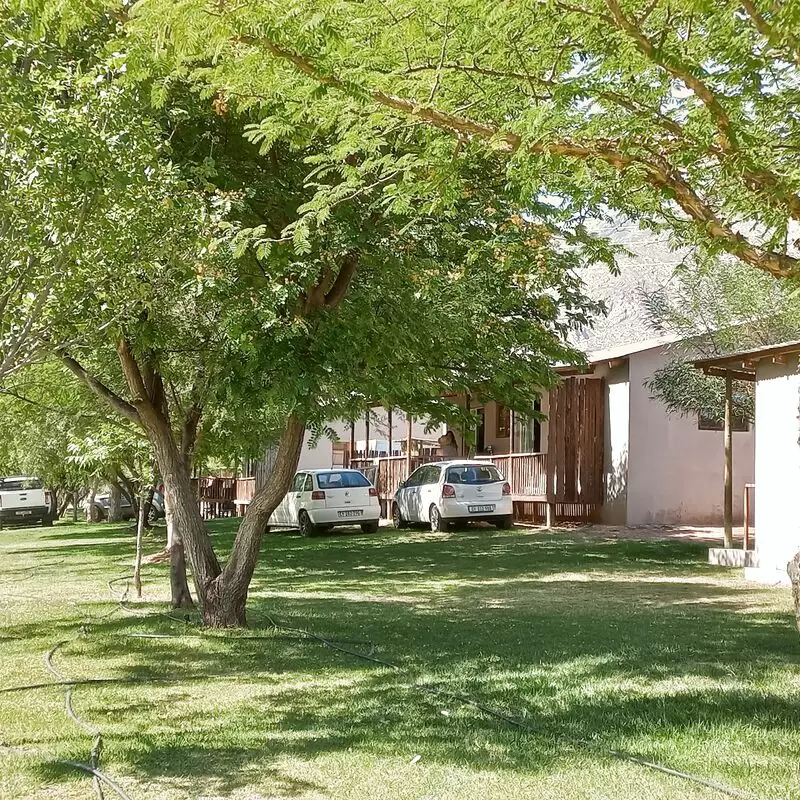 Doringlaagte Camping & Chalets
Derde Heuwel, Montagu, Winelands
4. Sanbona Wildlife Reserve
A visit to the fascinating Sanbona Wildlife Reserve in Montagu is a once in a lifetime experience! Encounter the Big Five, majestic white lions and colorful bird species in the 58,000 hectare landscape just 3 hours from Cape Town. Discover ancient Khoisan rock carvings, traverse spectacular landscapes and relax in tranquil lodges. Wine lovers shouldn't miss the nearby Rosa Kruger wine estate - a hidden gem that grows remarkable grape varieties. Discover the magic of Montagu, a true South African treasure.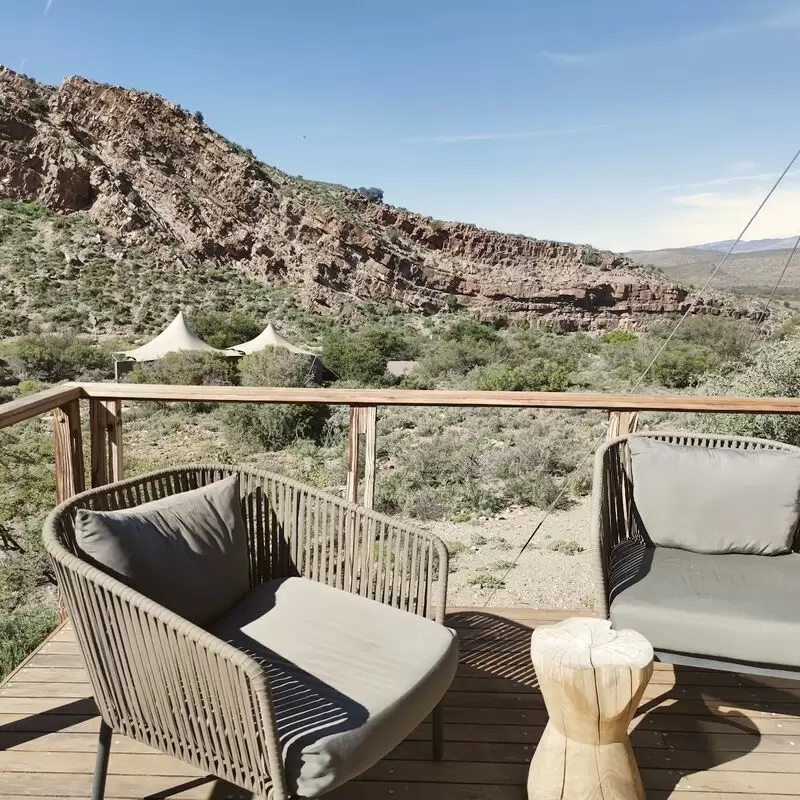 Sanbona Wildlife Reserve
R62, Montagu
Monday - Sunday: 6:00 AM – 6:00 PM
5. Montagu Nature Garden
Montagu Nature Garden is an oasis worth visiting in the picturesque town of Montagu and offers an incredible variety of native flora and fauna. Visitors enjoy hiking the well-maintained trail network that leads to breathtaking views of the surrounding Langeberg Mountains. Discover hidden treasures like the picturesque tea garden, where you can enjoy light refreshments in a tranquil setting. After exploring this botanical paradise, be sure to take a relaxing dip in the nearby natural hot springs.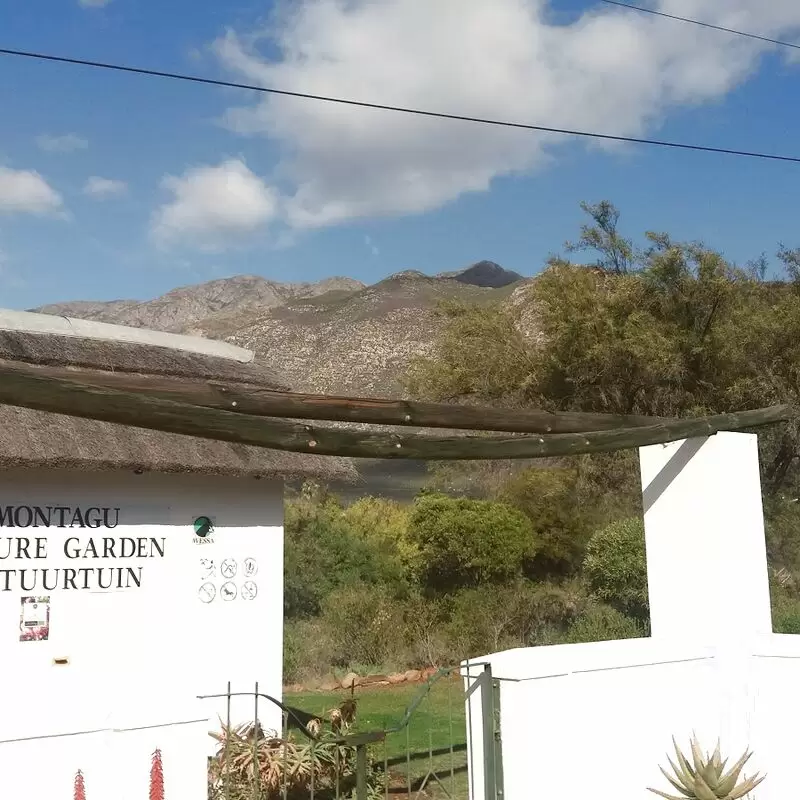 Montagu Nature Garden
40 Van Riebeeck St, Montagu, 6720
Monday - Sunday: 8:00 AM – 5:00 PM
6. R62 Adventure Tours
Experience the thrill of a lifetime at R62 Adventure Tours in Montagu! This unforgettable escapade promises extraordinary off-road adventures on the legendary Route 62. With adrenaline-pumping quad bikes, thrilling 4x4 trails and breathtaking scenery, it's no surprise that R62 Adventure Tours is at the top of the must-visit list for intrepid travelers. And while you're there, don't miss the opportunity to explore the nearby world-famous Montagu Hot Springs, just a stone's throw away! The perfect blend of adventure and relaxation awaits you.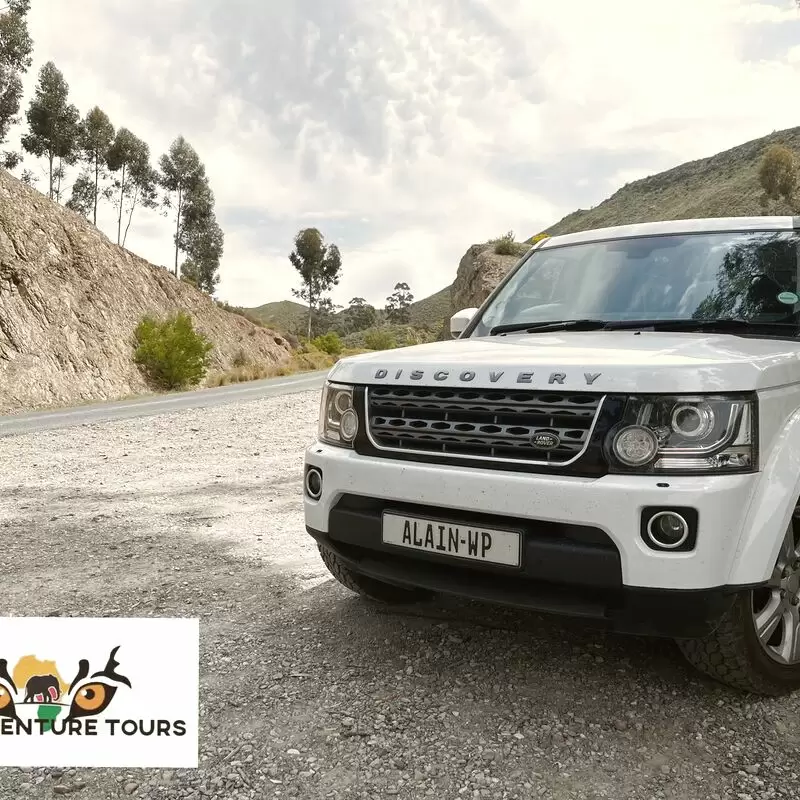 R62 Adventure Tours
33 Kohlerstreet, Bergsig, Montagu
Monday - Sunday: Open 24 hours
7. De Bos Backpackers and Camping
De Bos Backpackers and Camping in Montagu is a charming gem that offers a unique stay amidst picturesque mountain and vineyard views. The family-friendly atmosphere attracts both locals and travelers in search of adventure. Unique insider activities like petanque competitions and communal barbecues turn strangers into friends. In addition, nearby Montagu Springs and the famous climbing routes in Truitjieskraal offer exceptional outdoor experiences, making De Bos a can't-miss place for nature lovers and adventurers.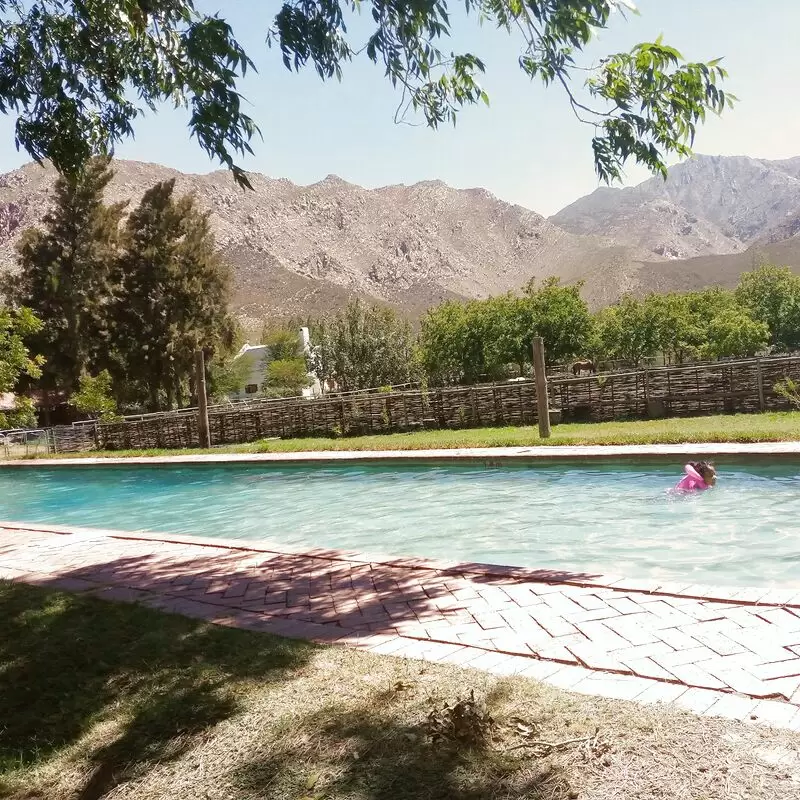 De Bos Backpackers and Camping
De Bos Backpackers & Camping, West, 8 Brown St, Montagu, 6720
Monday - Sunday: 8:00 AM – 7:00 PM
8. Kogmanskloof Mountain Pass
A visit to the Kogmanskloof Mountain Pass in Montagu is an absolute must for nature lovers and adventure seekers! As you drive or hike along this scenic route, you'll be mesmerized by the dramatic rock formations, lush fynbos vegetation, and breathtaking views. Don't miss walking across the historic 1899 suspension bridge, designed by famed architect and engineer Charles Michell. While you're in the area, make a detour to the nearby Montagu Hot Springs for a refreshing dip.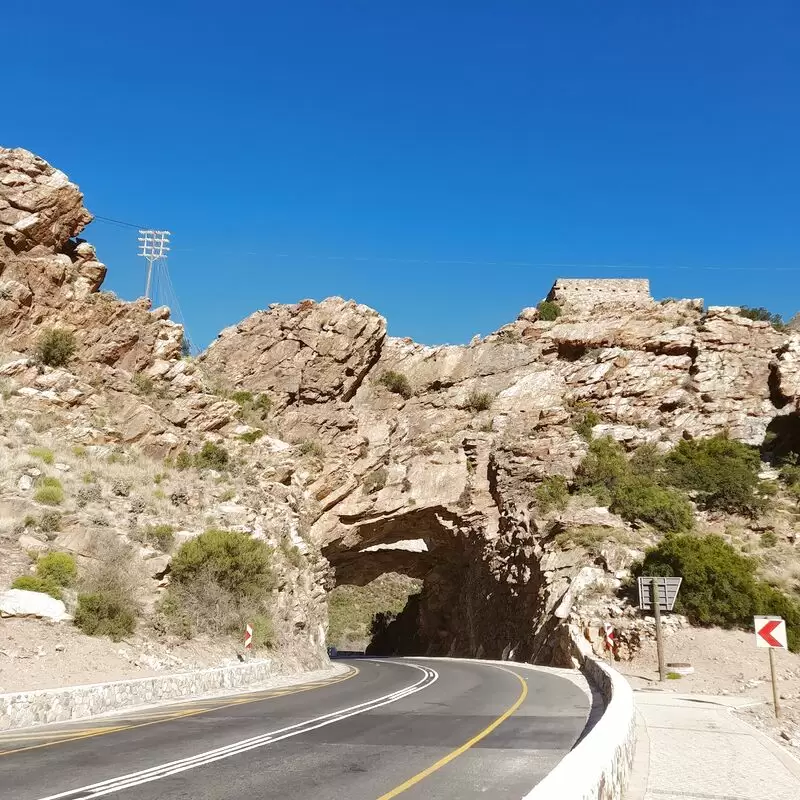 Kogmanskloof Mountain Pass
R62, Montagu, 6720
Monday - Sunday: Open 24 hours
9. Old English Fort 1899
A visit to the "Old English Fort 1899" in Montagu is a must for history buffs! This well-preserved fort, built during the Anglo-Boer War, is a testament to the region's rich military and colonial past. Take a leisurely stroll to the fort, which nestles against Montagu's stunning mountain backdrop. Observant visitors may even spot original Boer War graffiti etched into the walls by soldiers. Just a stone's throw away are the historic Montagu Museum and Joubert House, giving you a comprehensive look at Montagu's heritage.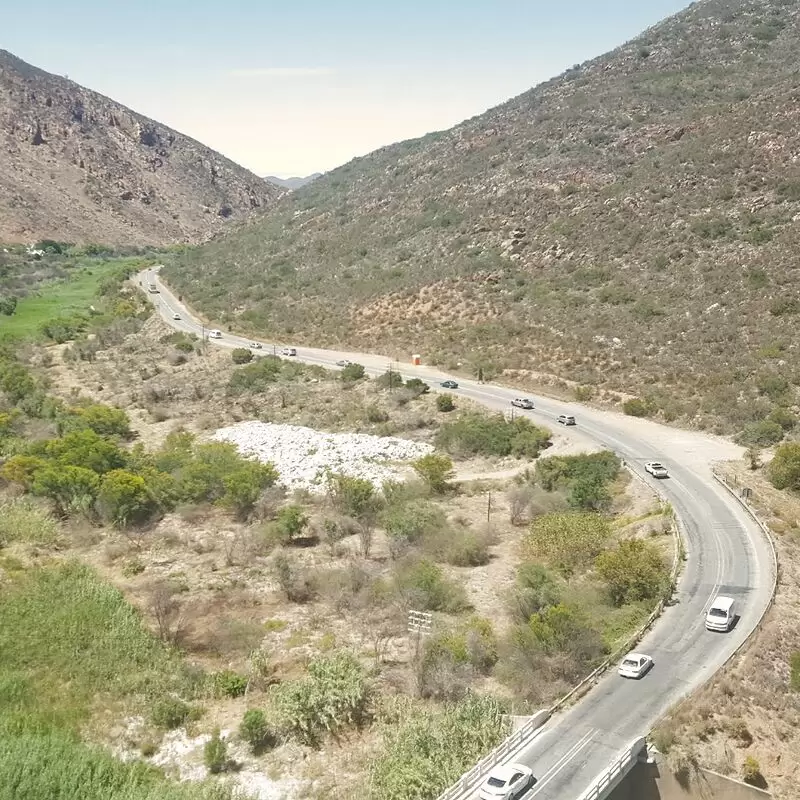 Old English Fort 1899
Montagu
10. Badskloof Trail
Venture out on the remarkable Badskloof Trail, nestled in the picturesque Montagu Mountains. Experience the breathtaking scenery as you traverse the tranquil trails with their towering rock formations and lush vegetation. Be enveloped by the exotic scents of the native fynbos flora and catch a glimpse of the elusive Cape Mountain Leopard. After your invigorating hike, relax at the adjacent Avalon Springs and soak in the hot mineral pools to enjoy the tranquility of this unforgettable adventure.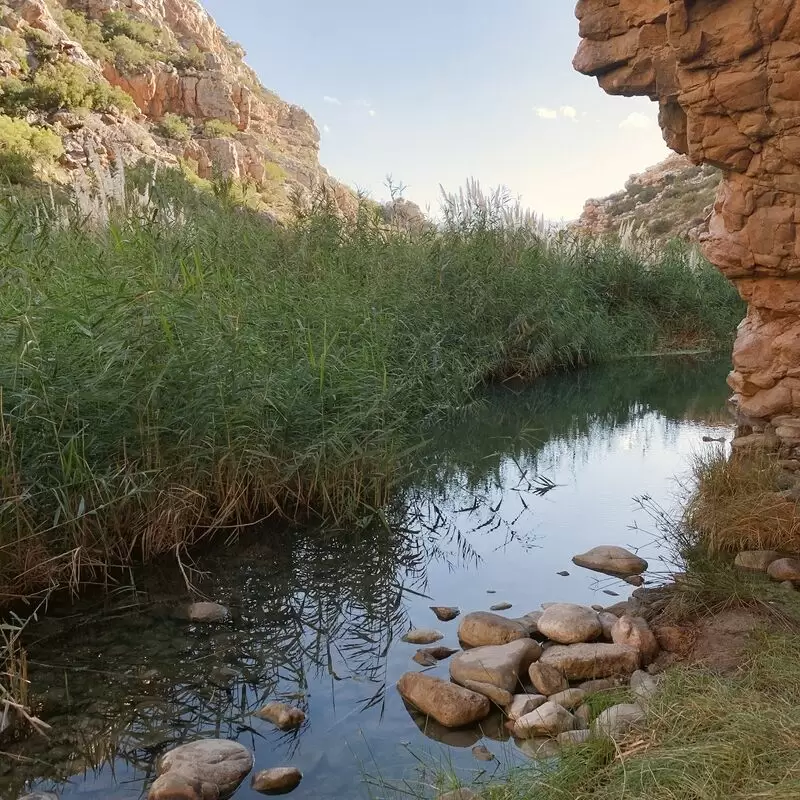 Badskloof Trail
Tanner St, Montagu, 6720
Monday - Sunday: 7:00 AM – 6:00 PM
11. Joubert House
Steeped in history, Joubert House is a must-see when visiting Montagu. This lovingly restored Cape Dutch-style home houses a fascinating collection of 19th-century furniture and artifacts that provide a snapshot of life in that era. Explore the beautiful indigenous medicinal herb garden, which is an exceptional example of traditional Cape herbal remedies. Located near the picturesque Lovers Walk and a stone's throw from Montagu's charming town center, Joubert House offers a delightful glimpse into the town's culture and history.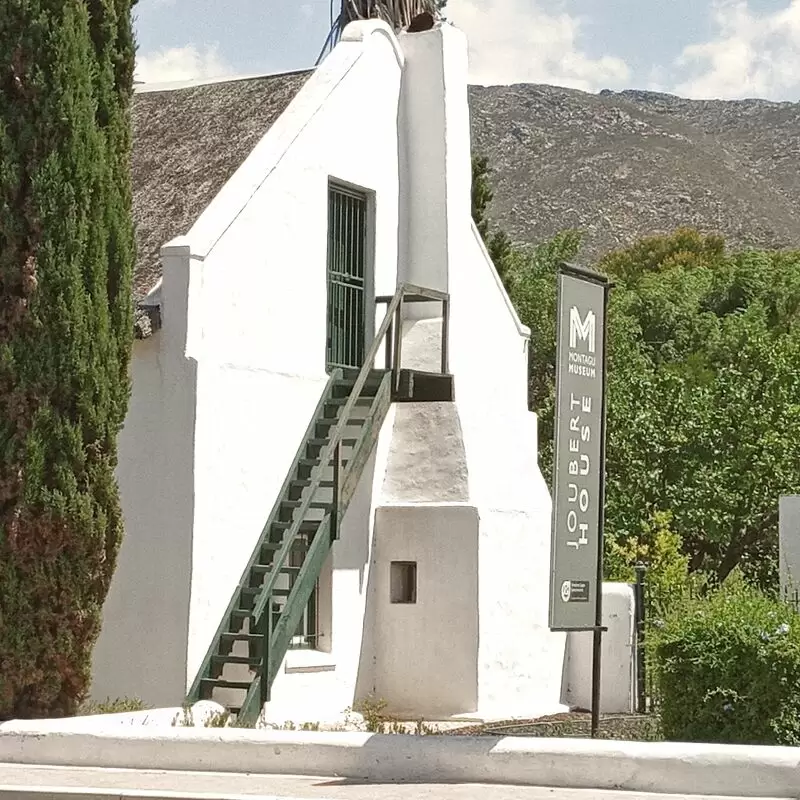 Joubert House
25 Long St, Bergsig, Montagu
Monday - Friday: 8:00 AM – 5:00 PM
Saturday - Sunday: 10:00 AM – 12:00 PM
12. Montagu Museum
The Montagu Museum is a must-see, offering a fascinating glimpse into Montagu's rich history and local culture. Here you'll find carefully preserved artifacts, stunning art exhibits, and compelling stories that show the enduring spirit of the town. A special insider detail is the original 1931 Model A Ford, a true gem. Just a stone's throw away you'll find the charming Joubert House, a beautifully restored Cape Dutch home with herb garden, and the equally impressive Old Mission Church, the perfect cultural trail for your Montagu experience.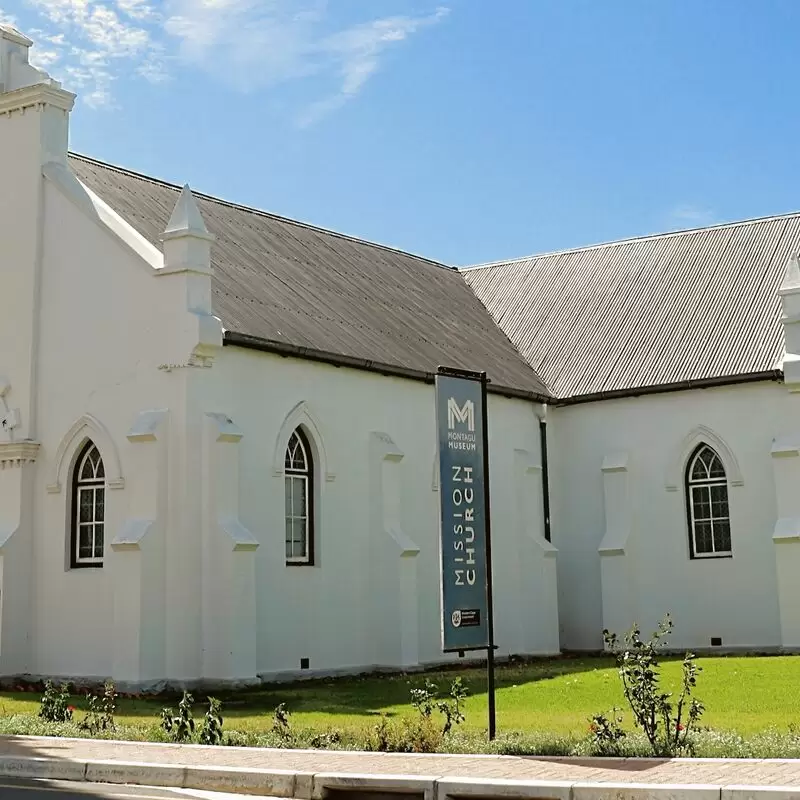 Montagu Museum
41 Long St, Bergsig, Montagu
Monday - Friday: 9:00 AM – 5:00 PM
Saturday - Sunday: 10:00 AM – 12:00 PM
13. Flying Feet
Visit Flying Feet in Montagu and embark on an adrenaline-pumping zipline experience unlike any other! Feel the thrill as you soar above the breathtaking scenery and enjoy panoramic views of the majestic Langeberg Mountains and surrounding vineyards. This exhilarating activity is perfect for the adventurous and even gives you a unique view of the well-preserved Victorian homes that grace the city. After your exciting experience, you can relax on nearby Baden Powell Drive.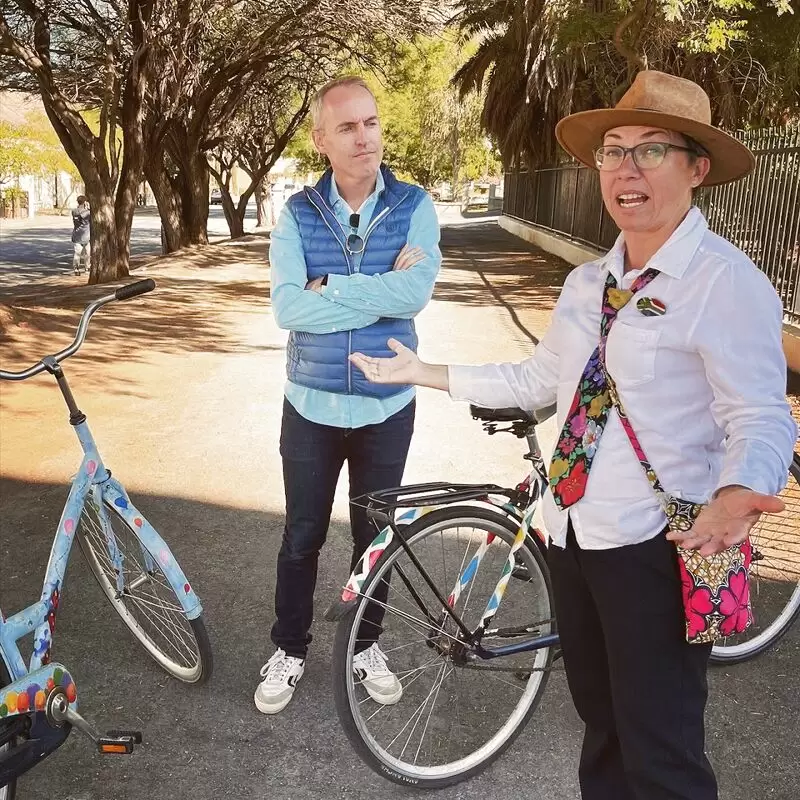 Flying Feet
27 Bath St, Bergsig, Montagu
Monday - Friday: 8:00 AM – 4:00 PM
Saturday: 10:00 AM – 2:00 PM
Sunday: 10:00 AM – 1:00 PM
Best Time to Visit Montagu
The best time to visit Montagu is between September and May, during the South African spring, summer and early autumn. During this time, temperatures are pleasant, there is hardly any rain and there are optimal opportunities for outdoor activities such as hiking, climbing and wine tasting.
Annual Weather in Montagu
Montagu 3-Day Forecast
Wed, 27 September
Night
48 °F
9 °C
0%
Morning
43 °F
6 °C
0%
Afternoon
61 °F
16 °C
0%
Evening
62 °F
17 °C
0%
Thu, 28 September
Night
50 °F
10 °C
0%
Morning
49 °F
9 °C
0%
Afternoon
71 °F
22 °C
0%
Evening
72 °F
22 °C
0%
Fri, 29 September
Night
60 °F
15 °C
0%
Morning
59 °F
15 °C
0%
Afternoon
73 °F
23 °C
0%
Evening
70 °F
21 °C
0%
Questions & Answers

Is Montagu safe for tourists?

Montagu, South Africa, is generally considered safe for tourists. This picturesque town is known for its charming atmosphere, breathtaking landscapes and friendly locals, making it a popular destination for visitors. However, as with any destination, it is essential to take general safety precautions, such as taking care of your belongings, avoiding poorly lit areas at night, and being aware of your surroundings. If you follow these basic safety measures, you should have an enjoyable and safe visit to Montagu.

What is the local cuisine like?

Montagu, South Africa, boasts delicious local cuisine that features both traditional African dishes and Cape Malay influences. Look forward to delicious hearty dishes like potjiekos (slow-cooked stew), bobotie (seasoned minced meat with an egg-based topping) and sosaties (meat skewers marinated in curry spices). There are also sweet treats such as koeksisters (deep-fried doughnuts coated in syrup) and milk cake, a creamy custard dessert. Fresh local produce, including fruits and almonds, are often incorporated into these dishes, making Montagu's culinary scene a treat for the senses.

Can I drink tap water in Montagu?

In Montagu, South Africa, tap water is generally considered safe because it is treated and meets national standards. However, sensitive travelers or those unfamiliar with local water sources are advised to take extra precautions, such as using a water purifier or opting for bottled water to avoid possible stomach upset. Always pay attention to local instructions regarding water quality, as it may vary from place to place.

What is the local currency?

The local currency in Montagu, South Africa, is the South African Rand (ZAR), often referred to by the symbol "R". One South African Rand is divided into 100 cents. Banknotes in circulation are in denominations of R10, R20, R50, R100 and R200, while coins are available in denominations of R1, R2, R5, 5c, 10c, 20c and 50c. When visiting Montagu, be sure to have some local currency with you for your purchases, as not all stores accept credit cards.

Are credit cards widely accepted?

Credit cards are generally accepted in Montagu, South Africa, especially in hotels, guesthouses and popular tourist establishments such as restaurants and stores. However, in smaller stores, local markets and some rural areas, credit cards may be accepted on a limited basis or only in cash. In these cases, it is advisable to carry some South African Rand (ZAR) with you. It is always a good idea to check with individual establishments in advance about payment options and keep cash on hand for emergencies.

Is English widely spoken in Montagu?

Yes, English is widely spoken in Montagu, South Africa. South Africa has 11 official languages, and English is one of them. Although Afrikaans is the most commonly spoken language in Montagu, locals are usually fluent or proficient in English. Since Montagu is a popular tourist destination known for its attractions such as hot springs and hiking trails, most establishments and service providers can easily communicate with visitors in English, ensuring a pleasant stay in the city.

What is the best mode of transportation?

The best way to get around Montagu, South Africa is to do a combination of car rental and walking. Renting a car offers the most flexibility and convenience to explore the breathtaking scenery, nearby attractions, and the Route 62 wine route. In Montagu itself, you can easily explore the charming streets, historic buildings and local stores on foot, soaking in the relaxed atmosphere of the town and enjoying the scenic beauty of the surrounding mountains.

Do I need a visa to visit Montagu?

Whether you need a visa to visit Montagu, South Africa depends on your nationality. South Africa has agreements with many countries that allow their citizens to enter without a visa for a certain period of time, usually up to 90 days. Be sure to check with the South African consulate or embassy about visa requirements for your country before you travel. Also, make sure your passport is valid for at least 30 days beyond your intended stay and has at least two blank pages for entry and exit stamps.

Are there any local customs I should be aware of?

When visiting Montagu, South Africa, be sure to behave respectfully and observe local customs. Be mindful of your personal space when interacting with locals, as physical contact during conversation is not common. In restaurants, it is customary to tip for good service, usually around 10-15% of the bill. Tipping is also appreciated for other services such as tour guides and hotel staff. Finally, it is always polite to greet people with a friendly "hello" ("hello" in Afrikaans) and a handshake when you meet them for the first time.

Can I easily access Wi-Fi?

Yes, you can easily access Wi-Fi in Montagu, South Africa. Many accommodations, restaurants and cafes offer free Wi-Fi for their guests. There are also several hotspots throughout the city where you can connect to the Internet. It is advisable to have a local SIM card for mobile data as a backup, as Wi-Fi signals may not be as strong in some areas or during peak hours. Overall, staying connected to the Internet during your visit to Montagu should not be a problem.

How far is Montagu from Cape Town?

Montagu is about 180 kilometers (112 miles) from Cape Town, South Africa. The drive along the scenic Route 62, which passes beautiful mountain ranges, vineyards and orchards, usually takes about 2 to 2.5 hours. Montagu is known for its hot springs, rock climbing and hiking opportunities, making it the perfect place for outdoor enthusiasts looking to explore a picturesque small town in the Western Cape.

Are there any local festivals?

Montagu, South Africa, hosts a variety of local festivals throughout the year that showcase the region's rich culture, history and natural beauty. Popular events include the Montagu Makiti Family Festival, featuring live music, food stalls and children's activities; the Montagu Art Association's annual art exhibition featuring the work of local artists; and the Montagu Youth Arts Festival, which promotes young talent in various art forms. In addition, the Montagu-Ashton Wine & Food Festival celebrates the region's delicious cuisine and fine wines from local wineries.

Is Montagu a family-friendly destination?

Montagu is a family-friendly destination in South Africa that offers a variety of activities for all ages. This picturesque town is nestled in the Langeberg Mountains and is known for its natural beauty, hot springs, and historic architecture. Families can hike, climb, bird watch, explore art galleries, or discover charming little museums on a leisurely stroll through town. Montagu is also home to some excellent wineries and local restaurants that appeal to a variety of palates and offer an experience for the whole family.

What are some Montagu-specific travel tips?

When visiting Montagu, South Africa, pack comfortable clothes and shoes to hike the scenic Montagu Mountains, climb Montagu's famous rock formations, and visit the surrounding wineries. Plan time to explore the historic architecture, soak in the natural hot springs and visit the Montagu Museum. Enjoy the warm and friendly atmosphere of this beautiful town, and don't forget to try some delicious traditional South African dishes at the local restaurants.

Are there any nearby natural reserves for hiking?

Montagu, South Africa, is an ideal destination for nature lovers, as there are numerous hiking opportunities nearby. One notable nature reserve is the Montagu Nature Garden, which offers scenic hiking trails through native flora. Another excellent hiking option is Montagu Pass, which traverses a historic pass with breathtaking views. A little further from town, the Marloth Nature Reserve offers several scenic trails through fynbos vegetation, mountain landscapes and native forests.

Can I find vegetarian or vegan food options?

Montagu, South Africa, offers its visitors a variety of vegetarian and vegan food options. The city is home to several restaurants and cafes that serve delicious plant-based dishes, appealing to a wide variety of palates and dietary preferences. Many establishments use fresh, local ingredients and promote a healthy and eco-friendly lifestyle. So you can be sure to enjoy delicious vegetarian and vegan dishes without any hassle when you visit Montagu.

Is Montagu LGBTQ+ friendly?

Montagu, South Africa, is a small, charming town with a friendly atmosphere. While there is no distinct LGBTQ+ scene or special venues, the general atmosphere and community are welcoming and relaxed. Book accommodations and activities without worrying about discrimination. As with any destination, be respectful and aware of cultural sensitivities and local customs. Overall, Montagu can be a pleasant destination for LGBTQ+ travelers who want to explore authentic South African culture and natural beauty.

Are there medical facilities available?

Yes, Montagu has medical facilities to take care of the health needs of residents and visitors. Montagu Hospital, a public health facility, is well equipped to treat emergencies and general health problems. In addition, there are several private health care providers in the area, including general practitioners, dentists, and physical therapists. It is advisable to purchase travel health insurance to facilitate access to these services, especially if you are coming from abroad.

How can I find a local tour guide?

To find a local tour guide in Montagu, South Africa, you can start by asking the staff at your hotel or guesthouse for recommendations, as they usually have good contacts with reputable tour guides in the area. Another option is to visit the Montagu Tourism Information Office, which has information on available local guides. You can also search online platforms and social networks dedicated to Montagu travel for reviews, suggestions and contact information of experienced tour guides.

Are there any unique outdoor activities?

In Montagu, South Africa, visitors can indulge in unique outdoor activities such as rock climbing in the Montagu Mountains, which are known for their picturesque rock formations. Another popular activity is exploring the Montagu Nature Garden, which offers various hiking trails amidst native flora. Hot springs lovers can relax at Avalon Springs Resort, which offers rejuvenating, mineral-rich waters. Wine lovers can sample award-winning wines amid the stunning Langeberg Mountains at Montagu Wine Valley.

Feedback

I hope you found this article informative and helpful. I'm eager to improve the content and make it even more valuable for you. If you have any feedback or suggestions, I would love to hear from you.

Do you have any tips or hidden gems that you think should be added to the list? Are there any areas that you feel could use more explanation or clarification?

Your input is greatly appreciated and will help us to continue providing high-quality content that meets your needs and interests. Please feel free to share your thoughts.