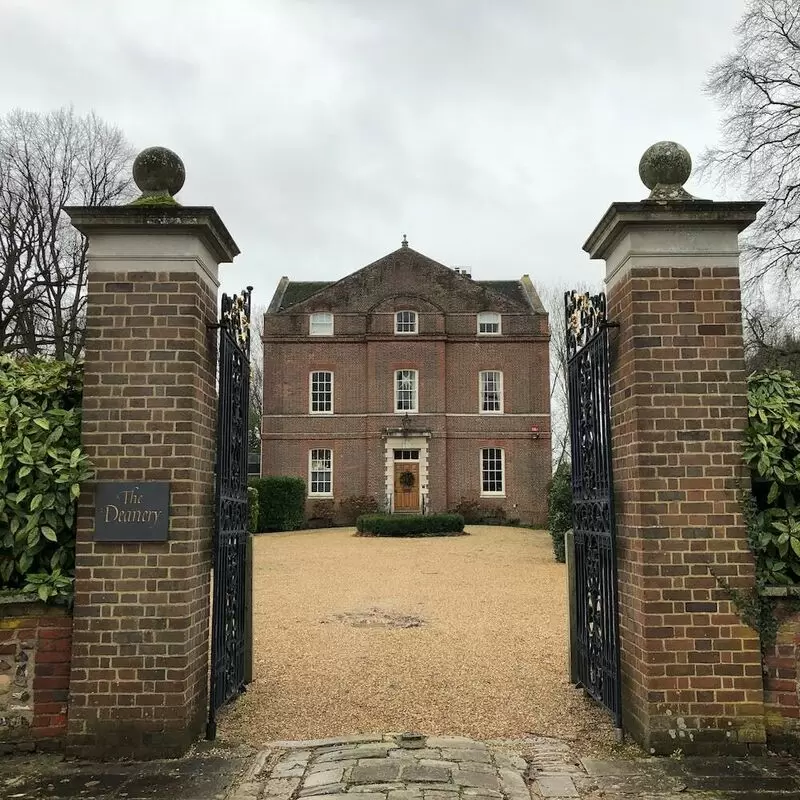 1. Chichester Harbour AONB

A visit to Chichester Harbour AONB is a must! Located on the south coast, this picturesque harbor invites you to linger with its tranquility. Enjoy breathtaking views of the sparkling waters, lush greenery, and native birdlife. But not only nature lovers will get their money's worth here, the harbor also offers opportunities for sailing and fishing. And don't forget that the pristine beauty of East Head Beach is just a stone's throw away.

Insider tip: Bird lovers should time their visit to coincide with migration season - a spectacle worth capturing.

Chichester Harbour AONB
Harbour Office, Itchenor, Chichester

Monday - Friday: 9:00 AM – 5:00 PM
Saturday: 9:00 AM – 1:00 PM
Sunday: Closed
2. Goodwood House
Be transported to the splendor of British aristocracy at Goodwood House, a royal estate and centerpiece of the idyllic Goodwood Estate. Discover an exquisite art collection, Georgian architecture, lavish decorations, and experience history in every corner. Admire the ceiling paintings by famed artist James Thornhill and don't miss the stunning Tapestry Room. Nearby is Goodwood Racecourse, an exciting day out and a spectacle of world-class horse racing!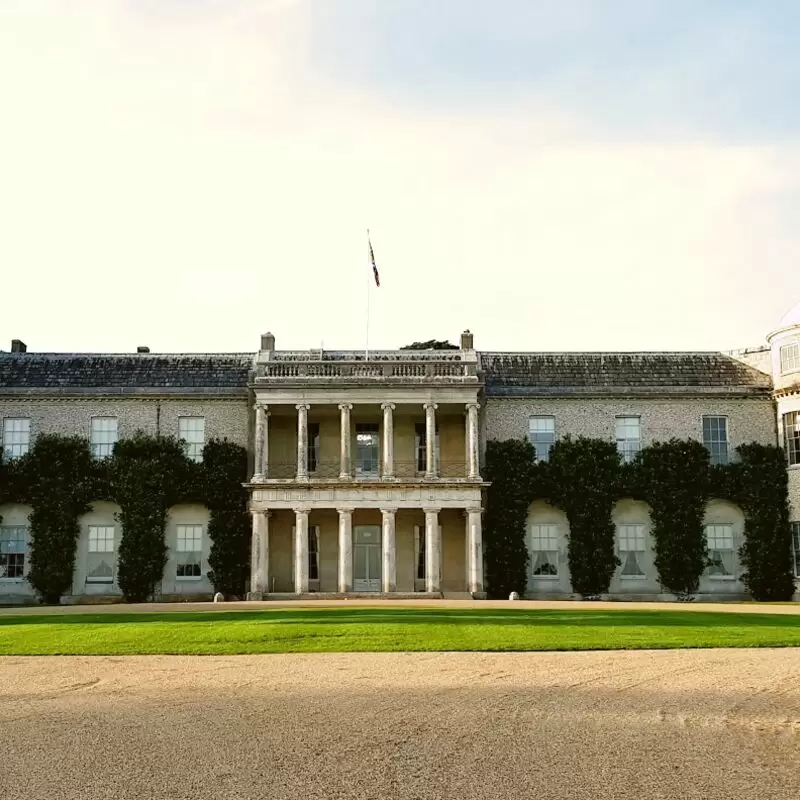 3. Weald & Downland Living Museum
Discover the rich history of rural England at the Weald & Downland Living Museum in Chichester. Experience authentic buildings dating back more than 1,000 years, brought to life by craftsmen demonstrating long-forgotten trades. Meet the heavy horses, a favorite of insiders! Get acquainted with traditional gastronomy at the Café am Mühlenteich. A few kilometers away, be sure to visit Chichester Harbour, a place of natural beauty perfect for a picnic after your historical journey.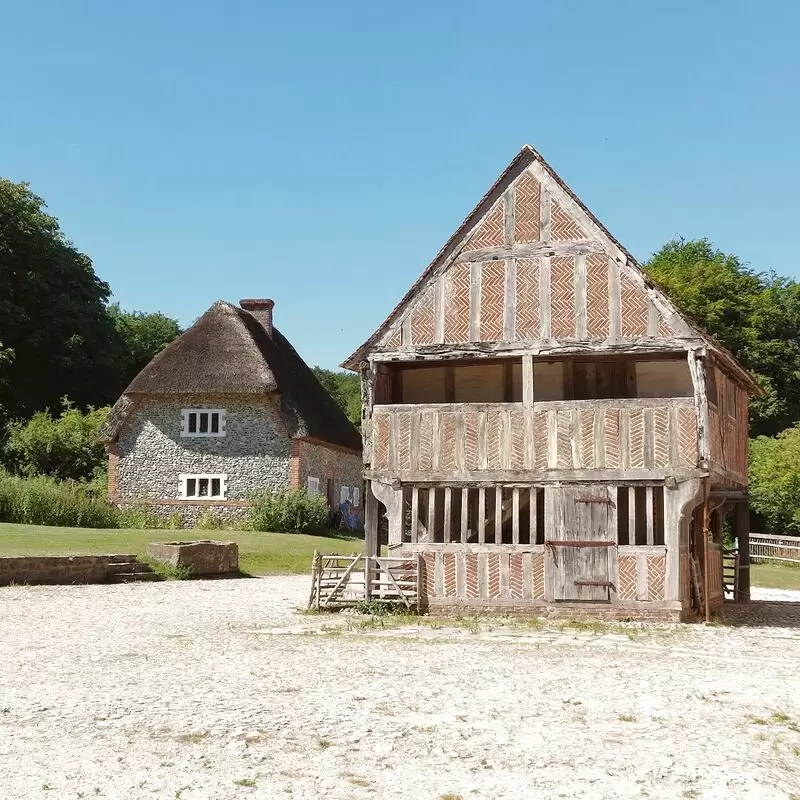 Weald & Downland Living Museum
Town Lane, Chichester
Monday - Friday: 9:00 AM – 3:00 PM
Saturday - Sunday: Closed
4. Chichester Cathedral
Chichester Cathedral, an architectural masterpiece, beckons visitors with its quiet charm and dramatic spire. Admire the exquisite frescoes, marvel at the rare Romanesque sculptures, and explore a peaceful cloister. Encounter artwork by such greats as Graham Sutherland and Marc Chagall. It's also one of the few cathedrals that offer free admission - a privilege not to be missed. Just a stone's throw away are Bishop's Palace Gardens, a hidden gem perfect for a quiet picnic or leisurely stroll.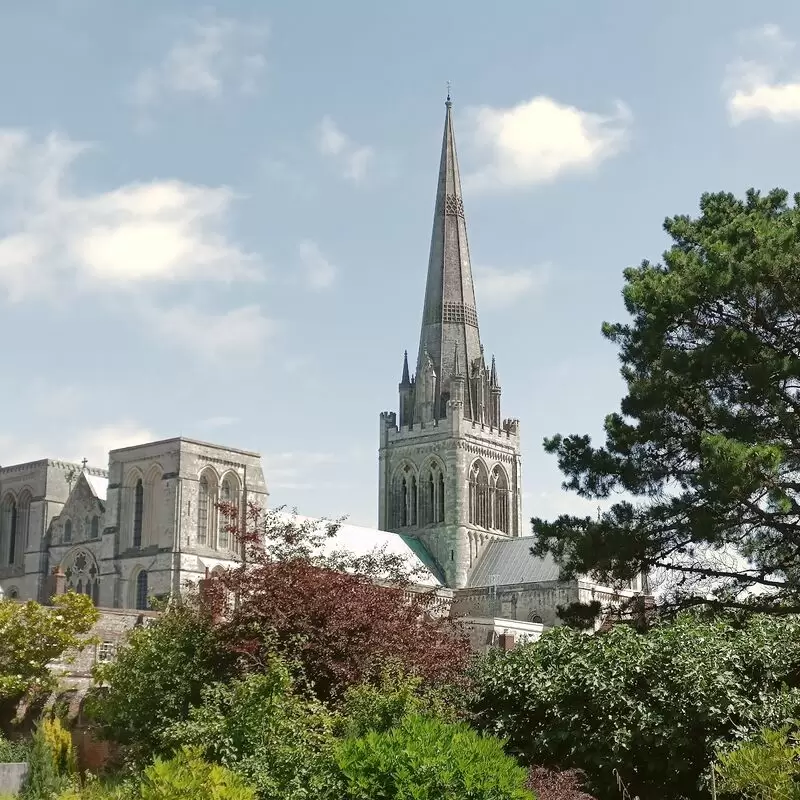 Chichester Cathedral
Chichester
Monday - Saturday: 9:00 AM – 5:00 PM
Sunday: 12:00 – 2:00 PM
5. West Dean Gardens
Discover the splendor of West Dean Gardens and experience an unforgettable stay in Chichester. Explore the 100-acre park, marvel at the Victorian greenhouses, or relax under the sun-drenched pergola. Don't forget to find the hidden gem - a charming loop trail known for its tranquil charm. Also enjoy the various seasonal events such as the Chili Fiesta and the Arts Festival. And just minutes away is the impressive Chichester Cathedral, where you can experience a wealth of history. A piece of paradise in the middle of the English countryside awaits you!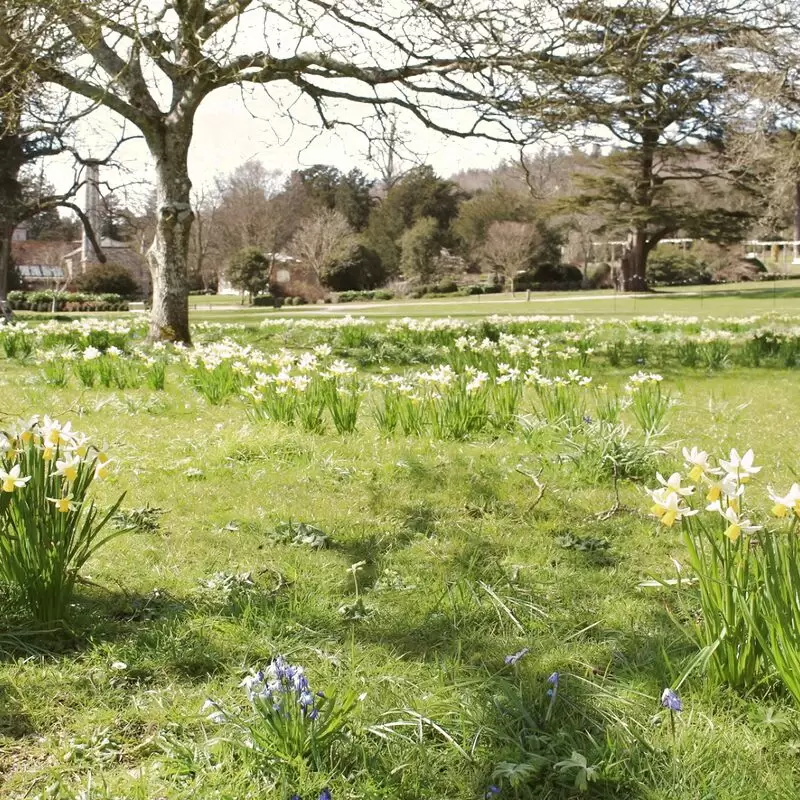 West Dean Gardens
West Dean, Chichester, West Sussex
Monday - Friday: 10:30 AM – 5:00 PM
Saturday - Sunday: 9:00 AM – 5:00 PM
6. Tangmere Military Aviation Museum
The Tangmere Military Aviation Museum is an exciting trip back in time! Be transported back to World War II and marvel at historic aircraft, including the fascinating Spitfire and Hurricane. Learn about the SOE's secret operations and the colorful stories of RAF pilots. Don't miss the personal touch of letters from colonial-era aviators! Just a stone's throw away, explore Arundel Castle, which offers a mix of medieval history and stunning architecture.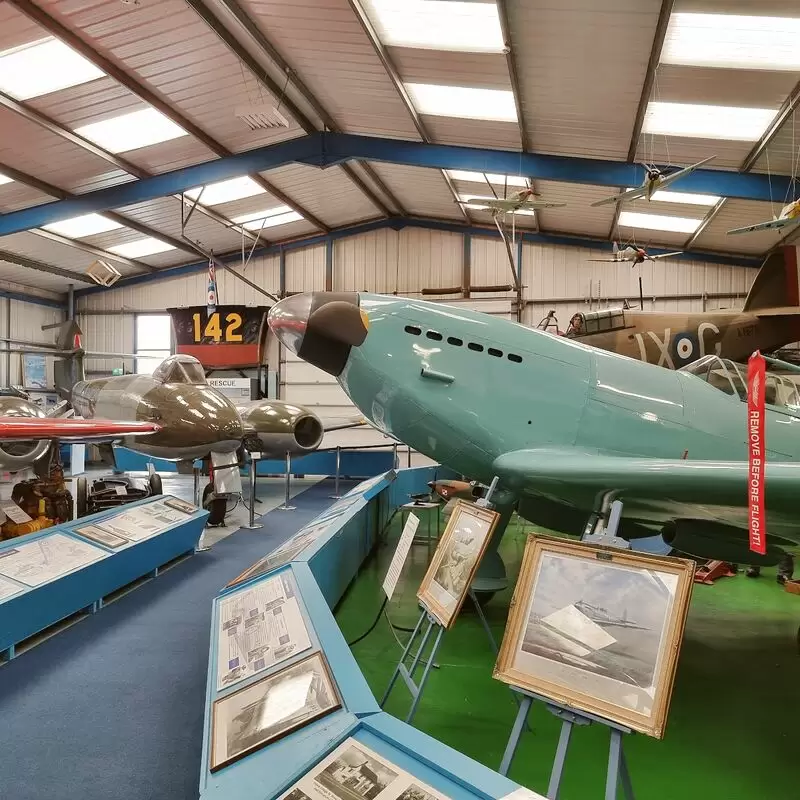 Tangmere Military Aviation Museum
Gamecock Terrace, Tangmere, Chichester
Monday - Sunday: 10:00 AM – 5:00 PM
7. Bosham Quay
Immerse yourself in the typical English charm of Bosham Quay! This picturesque harbor village with its yachts and traditional cottages is a paradise for artists, photographers and nature lovers. Stroll along the waterfront, admire the beautiful St. Nicholas Church, and enjoy fresh seafood at one of the local pubs. Don't miss when the tide comes in and floods the lower streets, reminiscent of the old fishing tradition. Nearby Chichester Harbour, an Area of Outstanding Natural Beauty, is just a stone's throw away and offers more nature.
Bosham Quay
Quaymasters Office, Bosham, Bosham Quay, Chichester
Monday - Friday: 9:00 AM – 5:00 PM
Saturday - Sunday: Closed
8. Fishbourne Roman Palace
Steeped in history, the Roman Palace of Fishbourne offers an exciting glimpse into the ancient Roman world, with mosaics that impressively reflect the palace's glorious past. Walk in the footsteps of the Romans and explore the sprawling quarters adorned with exquisite artwork. Don't miss the beautiful, archaeologically accurate garden, which is a true gem. The site was accidentally discovered during pipe-laying work! Nearby is the pretty seaside town of Bosham, well worth a visit with its winding streams and charming houses.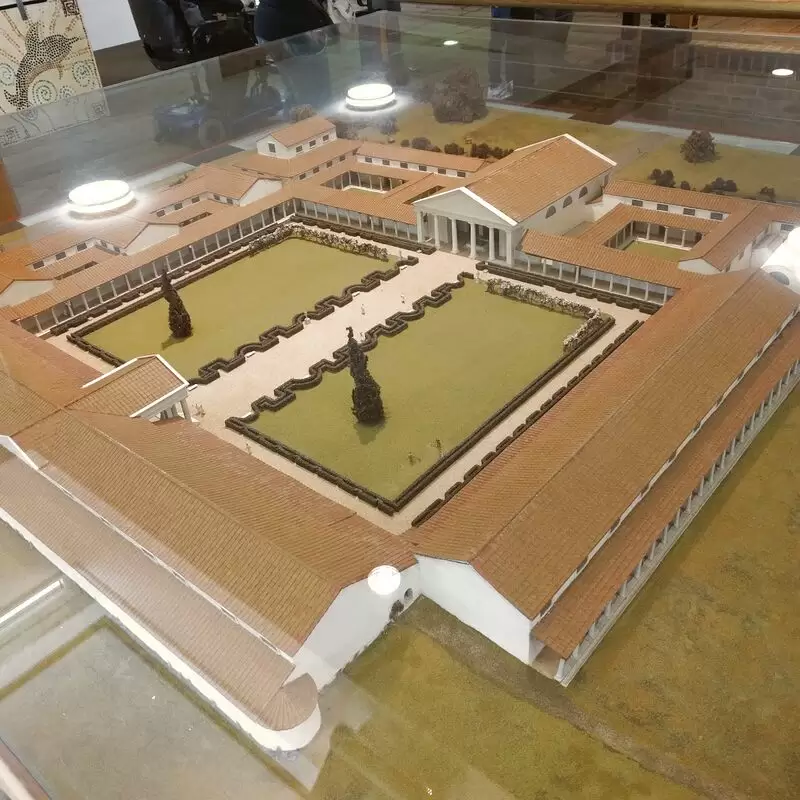 Fishbourne Roman Palace
Roman Way, Chichester PO19 3QR
Monday - Sunday: 10:00 AM – 5:00 PM
9. Bishop's Palace Garden
A visit to Bishop's Palace Garden in Chichester is an absolute delight for nature lovers. Its brilliant roses, elm grove, and enchanting royal ferns offer a peaceful retreat from city life. This walled garden is also rich in history, having existed since Roman times. Don't miss the adjacent Chichester Cathedral and its famous artwork. Pro-tip: Look out for the Secret Garden, a hidden gem that offers even more tranquility and is less known by tourists. A true natural paradise right in the heart of the city.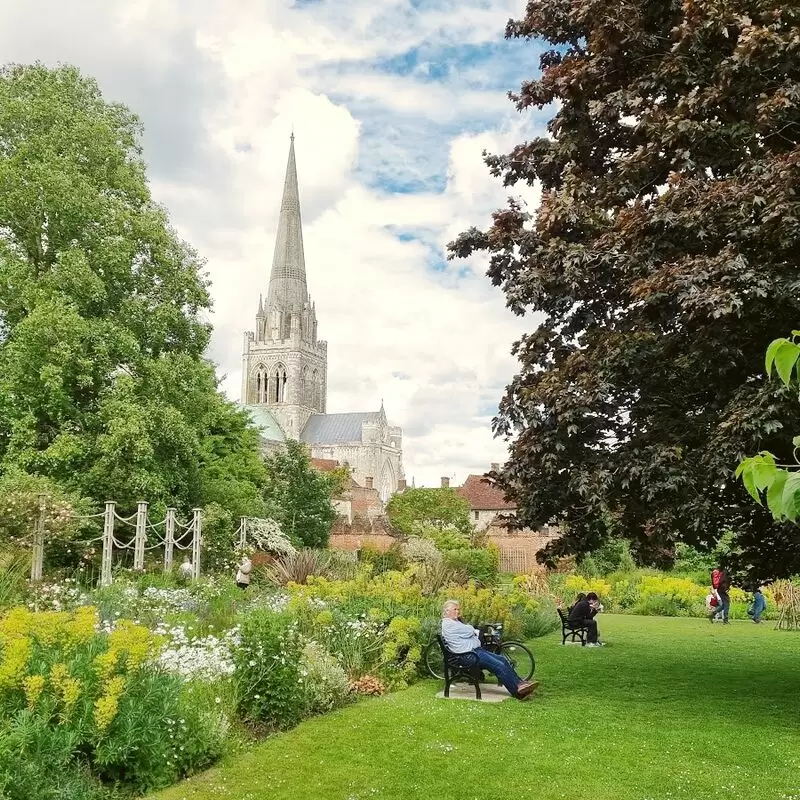 Bishop's Palace Garden
4 Canon Lane, Chichester
Monday: Closed
Tuesday - Saturday: 9:00 AM – 5:00 PM
Sunday: 12:00 – 6:00 PM
10. Priory Park
Priory Park is a historic oasis in the heart of Chichester, surrounded by medieval city walls and a must-visit. Its showpiece, the Guildhall, is a stunning 13th century structure used for special events. The park offers relaxing walks and playgrounds that are much appreciated by children. Take a short walk to nearby impressive Chichester Cathedral, rich in art, history and architectural wonders. Also, don't miss the lively cricket matches in the park - a truly British spectacle!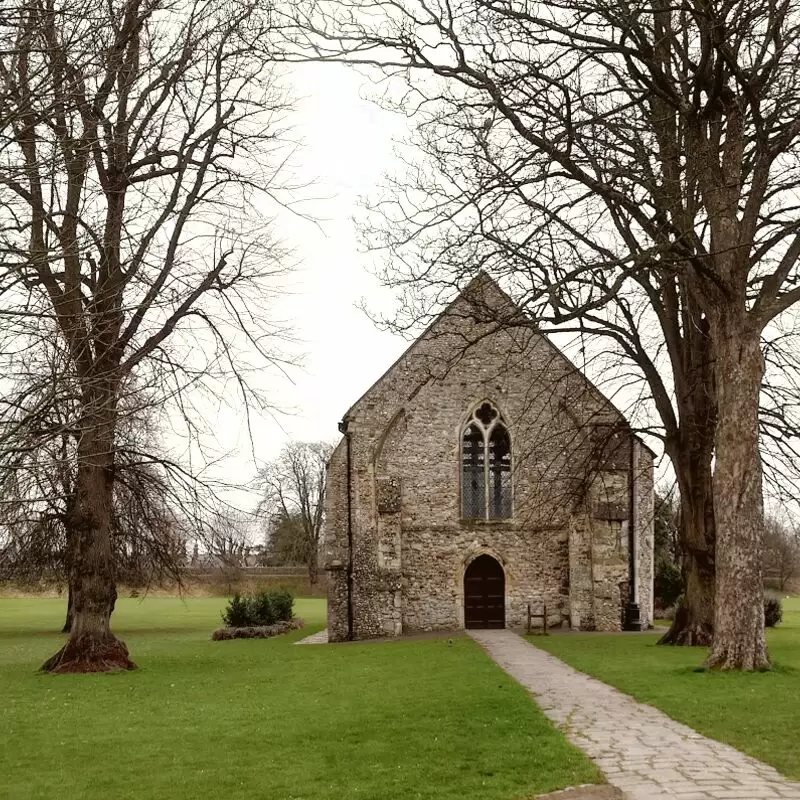 Priory Park
Chichester PO19 1NS
Monday - Friday: 8:30 AM – 5:30 PM
Saturday: 9:00 AM – 5:00 PM
Sunday: 8:00 AM – 6:00 PM
11. Chichester Festival Theatre
The widely known Chichester Festival Theatre promises a captivating cultural experience. Home to spectacular shows and household names, the theater prides itself on its high-quality productions, from classics to musicals to new works. The stage design is such that you are very close to the action and can feel the echo of every line. Nearby is Pallant House Gallery, featuring modern British art - a perfect side trip. Chichester Cathedral, with its medieval architecture, is just a short walk away - another must-see!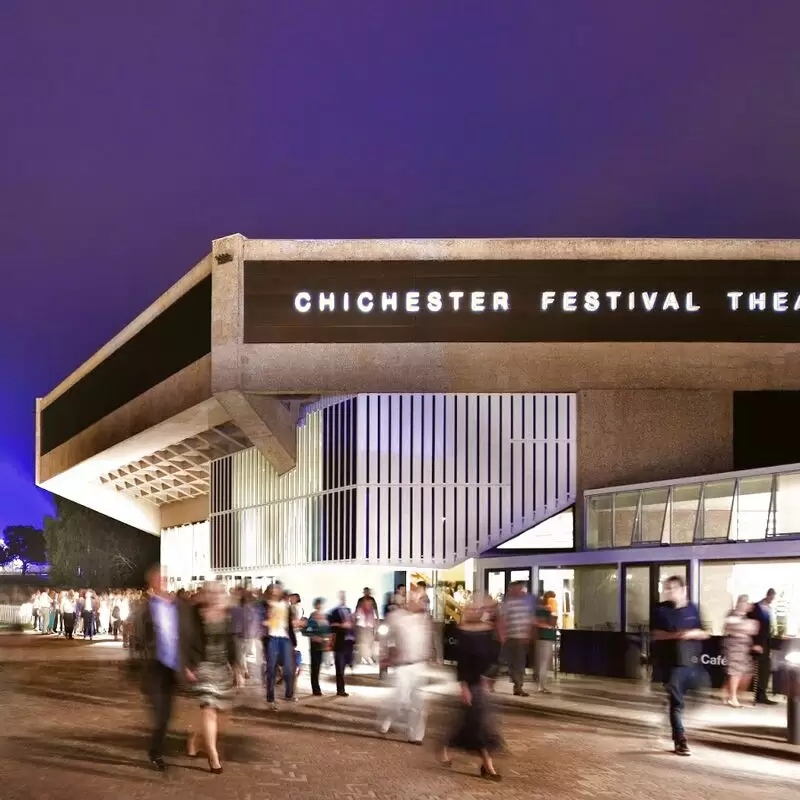 Chichester Festival Theatre
Oaklands Way, Chichester
Monday - Friday: 10:00 AM – 6:00 PM
Saturday: 9:00 AM – 6:00 PM
Sunday: Closed
12. Boxgrove Priory
A visit to Chichester is not complete without a tour of Boxgrove Priory, an impressive historical marvel. Imagine going back in time as you visit the tranquil, ancient church with its exquisite 12th century architecture. This place is not a typical tourist trail, but a hidden gem with peaceful grounds perfect for a picnic. Nearby is the Tangmere Military Aviation Museum, an excellent destination that offers a glimpse into the fascinating history of British aviation.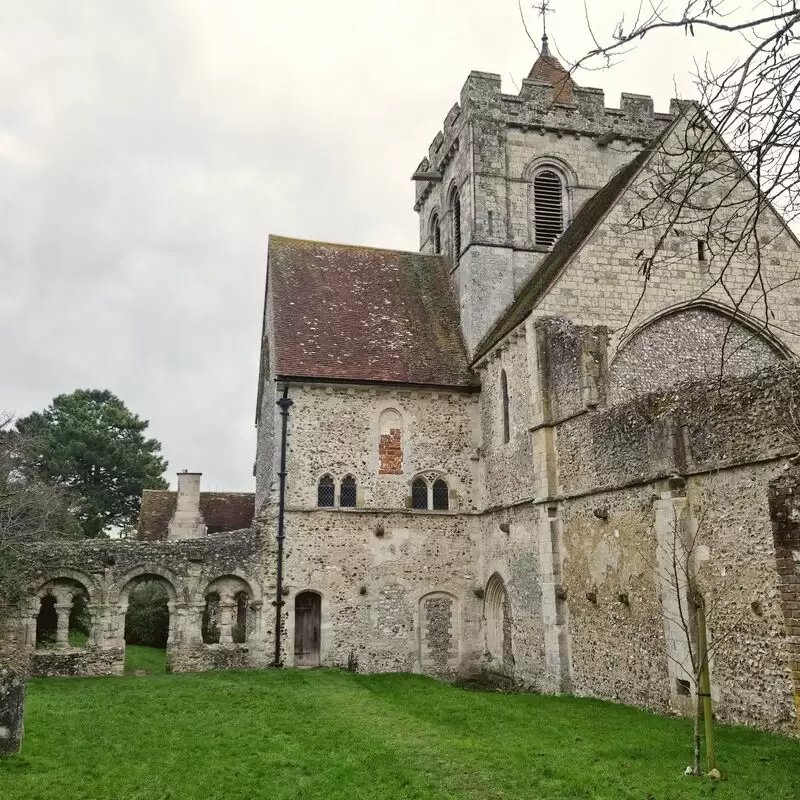 13. The Novium Museum
Experience a portal to the past at the Novium Museum, Chichester's treasure trove of history! Delve into the stories of Roman life, with remnants of the ancient city beneath your feet. Watch the stars at the Astronomy Gallery, a local secret. See geological and natural history exhibits. Just seven steps from Chichester's ancient cathedral, you can visit the Novium on Tuesday with free admission - a lesser-known treat. Bring your curiosity and leave with lots of memories!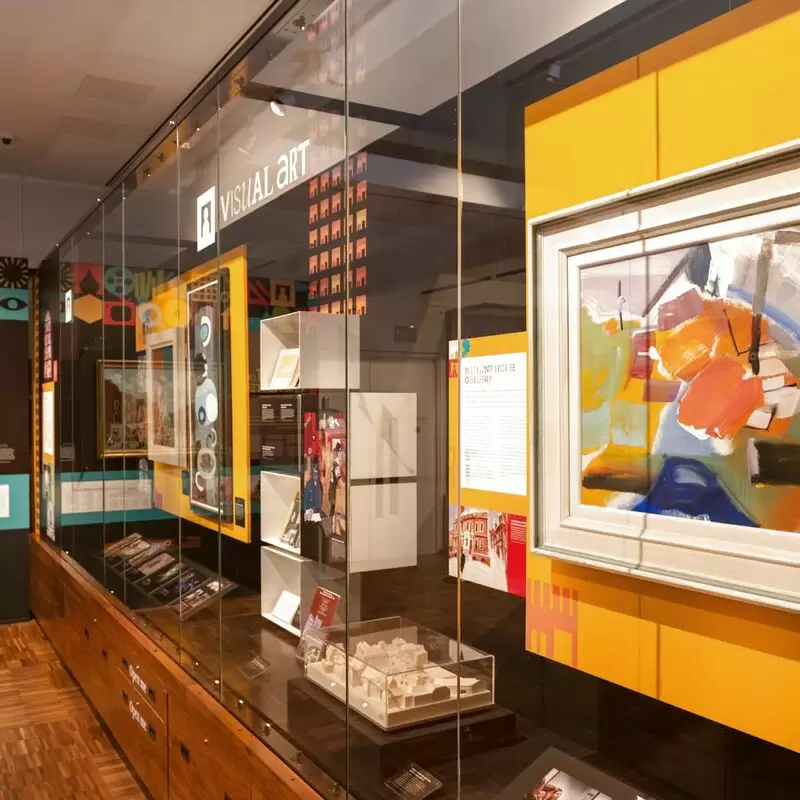 The Novium Museum
1 Tower Street, Chichester
Monday: Closed
Tuesday - Friday: 10:00 AM – 4:30 PM
Saturday: 10:00 AM – 5:00 PM
Sunday: 10:00 AM – 4:00 PM
Best Time to Visit Chichester
The best time to visit Chichester is late spring and the summer months (May through September), when the weather is warm, the gardens are in full bloom, and local events like the Chichester Festival Theatre season are in full swing.
Annual Weather in Chichester
Chichester 3-Day Forecast
Wed, 27 September
Night
60 °F
16 °C
0%
Morning
61 °F
16 °C
0%
Afternoon
64 °F
18 °C
72%
Evening
63 °F
17 °C
67%
Thu, 28 September
Night
56 °F
14 °C
0%
Morning
55 °F
13 °C
62%
Afternoon
64 °F
18 °C
60%
Evening
59 °F
15 °C
0%
Fri, 29 September
Night
57 °F
14 °C
0%
Morning
55 °F
13 °C
0%
Afternoon
62 °F
17 °C
0%
Evening
60 °F
16 °C
0%
Questions & Answers

How can I get around in Chichester?

The most convenient way to get around Chichester is on foot, by bike or by car. The size of the city makes it compact and easy to navigate on foot. For longer distances, bicycles are widely available for rent from a variety of vendors. Car rentals and cabs are also available, and there is a good public bus network. For those who wish to explore the idyllic countryside, there are a number of beautiful hiking and biking trails.

Can you suggest any local delicacies to try in Chichester?

While in Chichester, be sure to try the local seafood dishes, especially the Selsey Crab and Manx Queenies. You can also try the traditional British afternoon tea with a touch of Sussex in the local tea rooms. West Sussex is famous for its cheese, so don't miss the Sussex Charmer. With your meal, enjoy a real ale from local microbreweries like Langham Brewery or a glass of sparkling wine from the vineyards of the South Downs.

Are there any local customs I should be aware of?

While there are no particular local customs in Chichester that you must strictly adhere to, it is important to know that general British customs apply. Locals are generally very polite and value good manners. Waiting in line is commonplace here, and saying "please" and "thank you" is also common. It is customary to tip 10-15% in restaurants. Punctuality is highly valued, so try to be on time for appointments or reservations.

What is Chichester famous for?

Chichester in West Sussex is known for its rich history and architectural beauty. The city is known for its Chichester Cathedral, famous for its medieval artwork, and the Chichester Festival Theatre, a center of British theater. The city is famous for its Roman past, which is reflected in the preserved Chichester Walls. Pallant House Gallery houses an impressive collection of modern British art, adding to the city's cultural offerings. The city's proximity to the sea and the South Downs countryside also makes it attractive to nature lovers.

Is it safe to walk around Chichester at night?

Yes, Chichester is a relatively safe place to roam at night. The city has a lower crime rate than the UK average. However, it's always important to take the usual precautions - stick to well-lit areas, avoid walking alone in less crowded places, and stay alert. Downtown, with its many restaurants and entertainment options, is especially active at night and generally safe. Enjoy your evening walks through this beautiful historic city.

How far is Chichester from London?

Chichester, a cathedral city in West Sussex, is located about 83 miles (about 133.5 kilometers) southwest of London, United Kingdom. The distance may vary depending on the route you choose. The drive by car can take about two hours without traffic, while the train ride from London Victoria or London Waterloo to Chichester takes about an hour and forty minutes, depending on the train service. The ride offers views of the beautiful English countryside.

What language is spoken in Chichester?

The main language spoken in Chichester in the United Kingdom is English. As a culturally vibrant city, it attracts tourists from different parts of the world, so it is common to hear other languages as well, especially during the peak tourist season. However, in everyday communication, English is the most widely spoken language, both in written and oral form. Cheers!

Can you drink tap water in Chichester?

Yes, you can drink tap water in Chichester, as in most parts of the UK, without hesitation. Local water companies adhere to strict standards to ensure the safety and quality of their drinking water. However, individual taste preferences and sensitivity to minerals can vary, so bottled water is always an alternative for those who prefer it. Remember that it is important to stay hydrated, especially when sightseeing in the city.

What's the population of Chichester?

Chichester, a cathedral city in West Sussex, England, is home to a relatively small population. The city is home to about 26,000 residents, which contributes to its charming, cozy atmosphere. Despite its size, its rich heritage and vibrant cultural scene attract numerous visitors each year. Both locals and tourists enjoy the city's unique blend of urban, coastal and countryside attractions. The city is picturesque, historic and undeniably British.

Are credit cards widely accepted in Chichester?

Yes, credit cards are widely accepted in Chichester, United Kingdom. Larger stores, restaurants, hotels and tourist attractions in this city probably accept most major credit cards such as Visa, MasterCard and American Express. However, in smaller stores, local markets or rural areas, it is always advisable to carry some cash in case cards are not accepted there.

Are there any off the beaten path spots in Chichester?

Indeed, there is. The picturesque Halnaker Windmill, set amid lush meadows and ancient footpaths, is a lesser-known spot that offers breathtaking panoramic views of the coast and South Downs. Another hidden gem is Oaklands Park, a beautiful and peaceful retreat that is home to the Chichester Festival Theatre. The Weald & Downland Living Museum, while not so much off the beaten path, offers an immersive journey into England's rural past without the typical crowds.

Is there a reliable taxi service in Chichester?

Yes, there are several reliable cab services available to visitors to Chichester. Starline Taxis, for example, is an established local company known for its reliability and quality service. Other popular local cab services include Premier Taxis and Chichester Taxis Ltd, all of which offer convenient and timely door-to-door cab transfers that are suitable for both short local trips and longer distances.

Do you have to tip in restaurants in Chichester?

Tipping in restaurants in Chichester, as in the rest of the UK, is not mandatory, but is generally expected for good service. It is usual to tip around 10-15% of the total bill. However, check your bill beforehand as some establishments automatically add a service charge. If the service was not satisfactory, you may as well not tip. It is also less common to tip in pubs unless you are dining or the bar staff has been particularly helpful.

Can I rent a bicycle in Chichester?

Yes, you can rent a bike in Chichester. There are a few establishments, such as Summit Bikes and South Coast Bikes, that offer bike equipment and bike rentals. The city is well-equipped with bike paths and routes, so it is a great place for cycling enthusiasts. It is a great way to explore the beautiful countryside of the city, its historic center and the surrounding Sussex countryside.

How prevalent is free Wi-Fi in Chichester?

Like many urban areas in the UK, Chichester is well equipped with free Wi-Fi spots. These are mainly located in hotels, cafes, restaurants and other public places such as libraries and popular tourist spots. Free public Wi-Fi is also available in Chichester city center. However, the quality of the connection can vary and it is advisable to use alternative data options if high-speed internet is required.

What is a famous dish in Chichester?

Chichester, a charming town in West Sussex in the United Kingdom, is known for its delicious seafood, largely due to its proximity to the coast. One particularly famous dish is the locally caught Chichester Harbour oysters. Known for their exceptional quality and distinctive flavor, freshly caught Atlantic oysters are often served raw on the half shell with a simple squeeze of lemon or cooked in rich, creamy sauces. For seafood lovers visiting Chichester, they are a delicacy that must be sampled.

What kind of street foods are there in Chichester?

In Chichester, foodies can enjoy a wide range of delicious street food. The city's markets are full of vendors selling local British specialties like fish and chips, Cornish pasties, and sausage sandwiches. But you'll also find international dishes like flavorful Thai curries, Mexican tacos and Italian pizzas. For dessert, be sure to try the sweet and savory crepes or the classic British dessert Eton mess. Each bite offers a taste of Chichester's cosmopolitan culinary scene.

What are some must-see architectural gems in Chichester?

Chichester Cathedral, ancient and modern, is a must-see with its Gothic spires and stunning stained glass. The Novium Museum contrasts the surrounding historic architecture with its contemporary design. Pallant House Gallery, a Queen Anne-style townhouse, retains 18th-century charm. Last but not least, don't miss Chichester's Roman walls - one of the best-preserved examples in southern England, they offer wonderful walking trails and views of the city.

How far is Chichester from the sea?

Chichester is about 6 miles from the nearest coast. It is very close to The Witterings, which is known for its beautiful sandy beaches. It is also within easy reach of several charming coastal towns in West Sussex, including Bognor Regis and Littlehampton. The close proximity to the sea makes Chichester an ideal location for those interested in various water sports and seaside activities.

What are the parking regulations in Chichester?

In Chichester, both on-street and off-street parking are regulated. On-street parking usually requires metered tickets or resident parking permits, and the maximum length of stay varies. Off-street parking, such as in parking garages, usually requires payment, although some parking is free. Parking regulations and restrictions are strictly enforced, so be sure to check local signage. Overnight parking in parking garages is usually allowed, but may incur additional fees. Disabled parking is also available citywide for Blue Badge holders.

Is public transportation reliable in Chichester?

Yes, public transportation in Chichester is reliable. The city has an extensive network of buses and trains that connect it with surrounding areas and major cities such as London, Brighton and Portsmouth. The city's main train station provides regular services, and buses are also punctual. Due to Chichester's compact size, shorter distances can be easily covered on foot or by bicycle. Cabs and ride services such as Uber are also available for added convenience and flexibility.

Is Chichester a good place for walking tours?

Yes, Chichester is ideal for walking. The compact structure of the city makes it easy to explore on foot. Visitors can admire the rich historic architecture, including the impressive Chichester Cathedral, the city walls, and the gardens of the Bishop's Palace. The beautiful countryside surrounding Chichester, including the South Downs National Park and Chichester Harbor, offers numerous scenic routes for walkers. Whether you are interested in history or nature, Chichester is a true walker's paradise.

Which part of Chichester is the most picturesque?

The most picturesque part of Chichester is the historic city center. It is lined by the impressive Chichester Cathedral and a maze of quaint, narrow streets with well-preserved Georgian buildings. The central crossroads, marked by the old Chichester Cross, provides a charming backdrop, while the Bishop's Palace Gardens, with their colorful floral displays, are a lovely green space for peaceful strolls. It is a feast for the eyes of those who appreciate British architecture and charming landscaping.

Are there any walking trails in Chichester?

Absolutely! Chichester offers a variety of walking trails to enjoy nature and scenery. One notable trail is the Chichester Circular Walk, an 8.5-mile route that offers a delightful mix of urban, woodland, and riverside landscapes. History buffs can walk around the city on the 1.5-mile City Walls Walk for a glimpse of Chichester's rich past. Nearby South Downs National Park offers more stunning routes amid rolling hills and beautiful scenery.

Is Chichester easy to navigate for English speakers?

Yes, Chichester is quite easy to explore for English speakers. It is a small, charming city with a simple layout and clear signage everywhere. Most attractions, such as the stunning Chichester Cathedral or the Chichester Festival Theatre, are within easy walking distance. Locals are generally friendly and happy to help travelers if needed. Since Chichester is part of the United Kingdom, English is the main language spoken, which makes communication easier.

Can I use Uber in Chichester?

Yes, Uber is available in Chichester, United Kingdom. It's a convenient way to get around the city, especially if you're not familiar with the public transportation system or if you prefer personal ride services. Simply download the Uber app, specify your location and destination, and wait for a driver to pick you up.

Are there any vineyards around Chichester?

Yes, Chichester is surrounded by beautiful wineries, most notably Tinwood Estate Vineyard and Upperton Vineyards. Tinwood Estate offers wine tours and tastings and offers stunning views of the South Downs National Park. Upperton, on the other hand, prides itself on its sparkling wine. It is a scenic location with an exquisite tasting room. Both places are perfect for a day trip where you can not only taste wine but also experience the tranquil English countryside.

What's the city's policy on littering?

Like most cities in the UK, Chichester takes a strict approach to littering. Littering is considered a criminal offense, and anyone caught doing it can be fined. The city urges citizens to dispose of their waste responsibly in the numerous garbage cans located throughout the city. This applies to all types of waste, including cigarette butts, chewing gum and food wrappers. Chichester is committed to preserving its distinctive beauty, so you are encouraged to meet these expectations.

Are public restrooms easily available in Chichester?

Public restrooms are not plentiful in Chichester, but they can be found in key locations. The facilities are usually located in larger establishments such as shopping malls, large parks, and train stations. There are also restrooms at major landmarks such as Chichester Cathedral. Many cafes and restaurants allow the use of restrooms, although it is common courtesy to purchase something. Nevertheless, it is advisable to plan ahead for toilet use, as availability may vary.

How much should I budget for meals in Chichester?

The cost of meals in Chichester can vary depending on where you choose to eat. For a budget meal, you should plan on around £10 to £15 per meal at inexpensive restaurants. If you prefer mid-range restaurants, expect to pay between £20 and £30 per meal. For an upscale meal, you can spend between £40 and more. Keep in mind that these prices do not always include drinks. Don't forget that many pubs offer hearty meals at reasonable prices.

Feedback

I hope you found this article informative and helpful. I'm eager to improve the content and make it even more valuable for you. If you have any feedback or suggestions, I would love to hear from you.

Do you have any tips or hidden gems that you think should be added to the list? Are there any areas that you feel could use more explanation or clarification?

Your input is greatly appreciated and will help us to continue providing high-quality content that meets your needs and interests. Please feel free to share your thoughts.