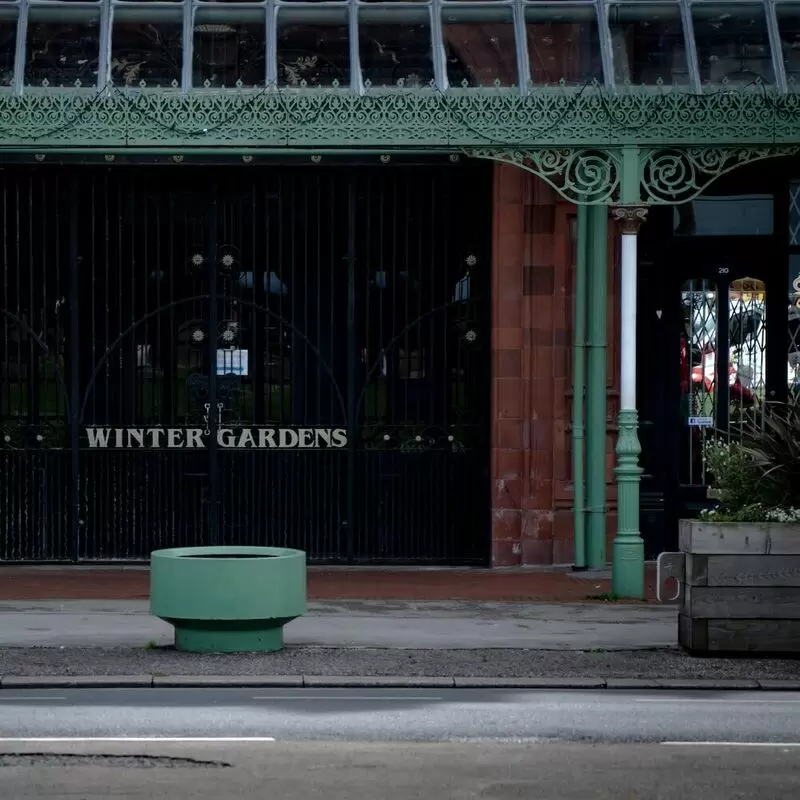 1. Williamson Park
Immerse yourself in the enchanting beauty of Williamson Park, Morecambe. This 54-acre gem is home to enchanting butterflies, exotic birds and meandering mini-animals in its mini-zoo. Roam the gorgeous woods or marvel at the Ashton Memorial, affectionately known as the "Taj Mahal of the North." Climb to the top and enjoy panoramic views of Morecambe Bay. And don't forget nearby Lancaster Castle, a historic fortress with fascinating stories just a 10-minute drive away. A magical day is in store for you!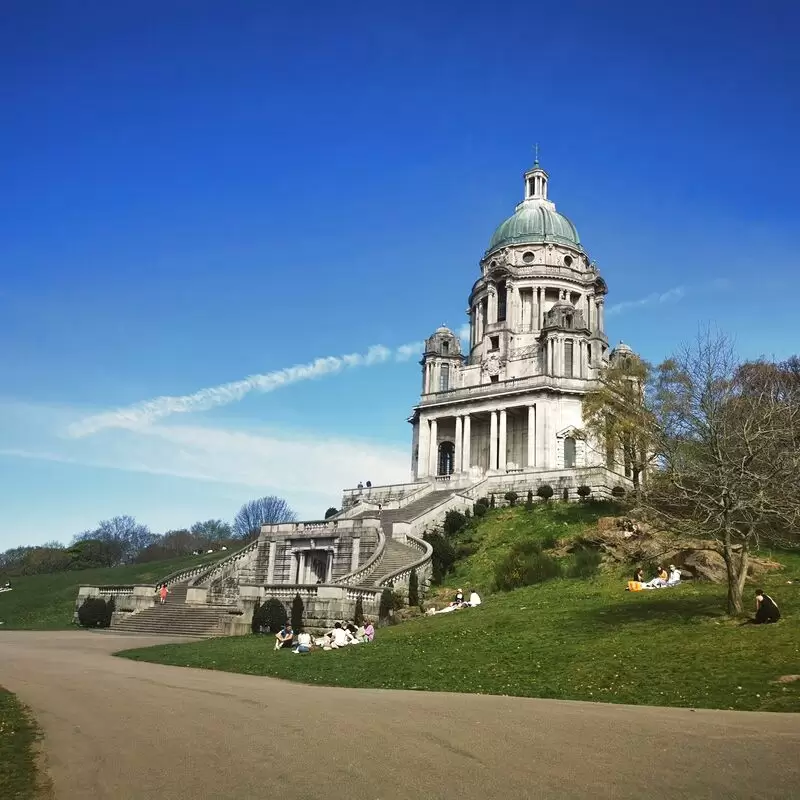 Williamson Park
Quernmore Road, Lancaster
Monday - Sunday: 10:00 AM – 4:00 PM
2. Lancaster Castle
A visit to Lancaster Castle is like stepping into a rich tapestry of history and heritage. This imposing medieval landmark holds many stories, from the royal fortress to the infamous Pendle Witch trials. Take a guided tour to uncover the castle's secrets, and don't miss Well Tower, infamous for its medieval dungeons. Just a short walk away is the Lancaster Museum, which displays interesting artifacts that give further insight into the city's past.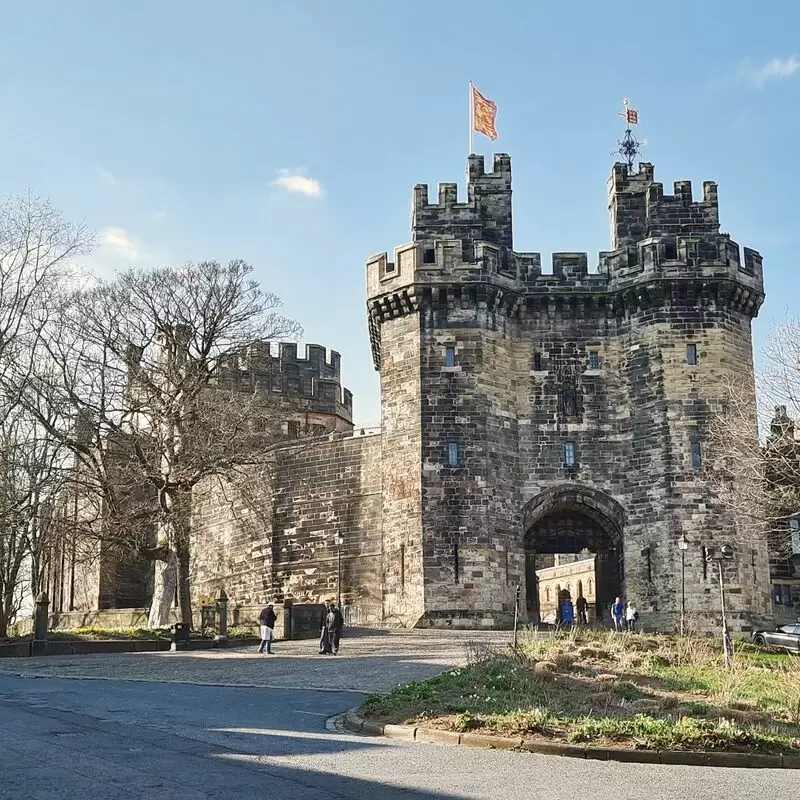 Lancaster Castle
Castle Grove, Lancaster
Monday - Sunday: 9:30 AM – 5:00 PM
3. St Patrick's Chapel Heysham
Visit St. Patrick's Chapel in Heysham and immerse yourself in a history buff's paradise. This charming 8th century chapel with its atmospheric ruins and ancient rock tombs will transport you back in time. With its panoramic views over Morecambe Bay, it is a photographer's paradise. The relatively undiscovered site is ideal for those seeking tranquility and unique local stories. Don't miss the Heysham Heritage Centre and the picturesque St. Peter's Church, just a stone's throw away.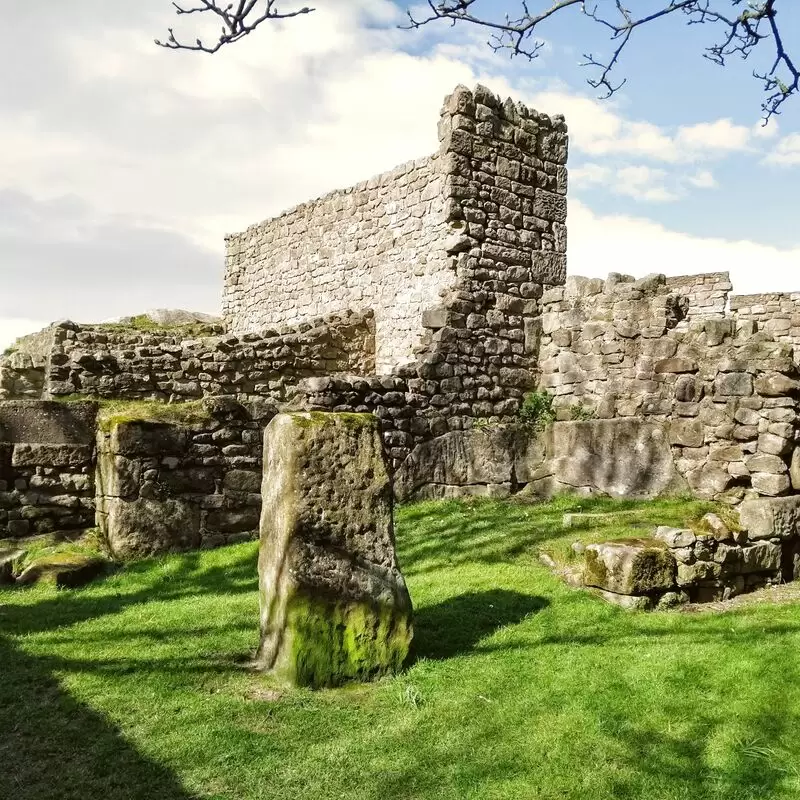 St Patrick's Chapel Heysham

4. Eric Morecambe Statue

Just a stone's throw from refreshing Morecambe Bay stands the endearing Eric Morcambe statue, an iconic tribute to the city's beloved son. This interesting monument offers excellent photo opportunities and is accompanied by a row of "Bring me Sunshine" signs on the sidewalk.

An insider tip: don't miss the beautiful sunset behind the statue, it's breathtaking! Nearby you can visit the magnificent Midland Hotel, an architectural gem that exudes the elegance of the 1930s.

Eric Morecambe Statue
Marine Road Central, Morecambe

Monday - Sunday: Open 24 hours
5. The Midland Hotel
Experience the elegance of a bygone era at The Midland Hotel, Morecambe's iconic Art Deco masterpiece. Treat yourself to a unique stay with breathtaking views of Morecambe Bay and enjoy regional cuisine at the hotel's renowned restaurant. Don't forget to visit the chic Rotunda Bar, once frequented by celebrities such as Coco Chanel. This conveniently located hotel is just minutes from the charming Morecambe Promenade and the statue of the town's famous son, comedian Eric Morecambe.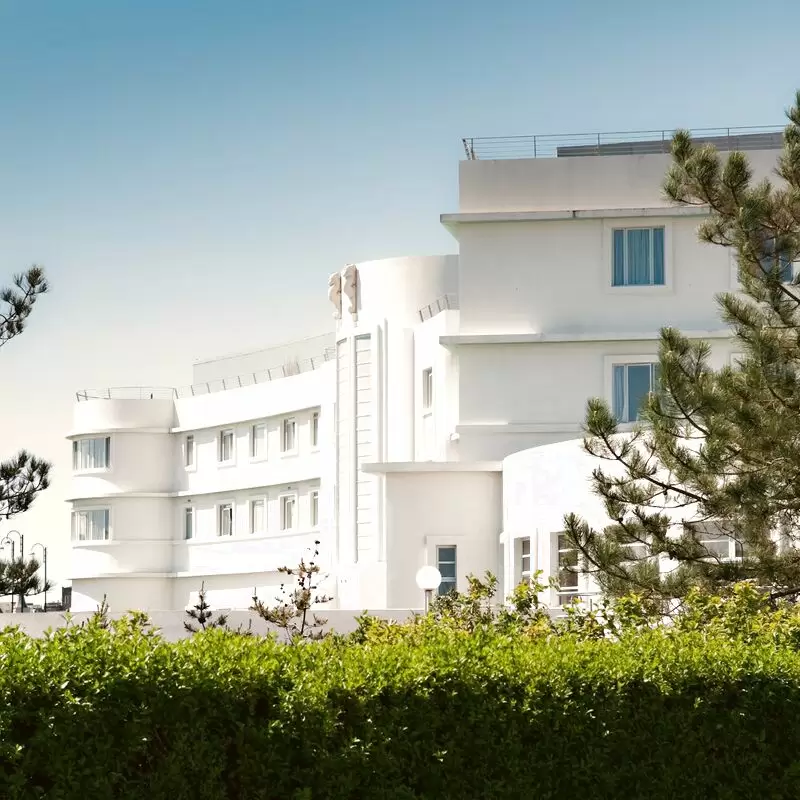 The Midland Hotel
Marine Road West, Morecambe
Monday - Sunday: 10:00 AM – 10:00 PM
6. Happy Mount Park
Located in the beautiful coastal town of Morecambe, Happy Mount Park offers an amazing range of activities for all ages. It beautifully combines the appeal of a traditional park with the thrill of a family fun area. Be enchanted by the beautiful rock gardens, enjoy the challenge of the Splash Park, or simply play a round of miniature golf! Don't miss the special hitchhiking program, which is a real challenge for those with limited mobility. A short trip south will also take you to the historic Lancaster Castle!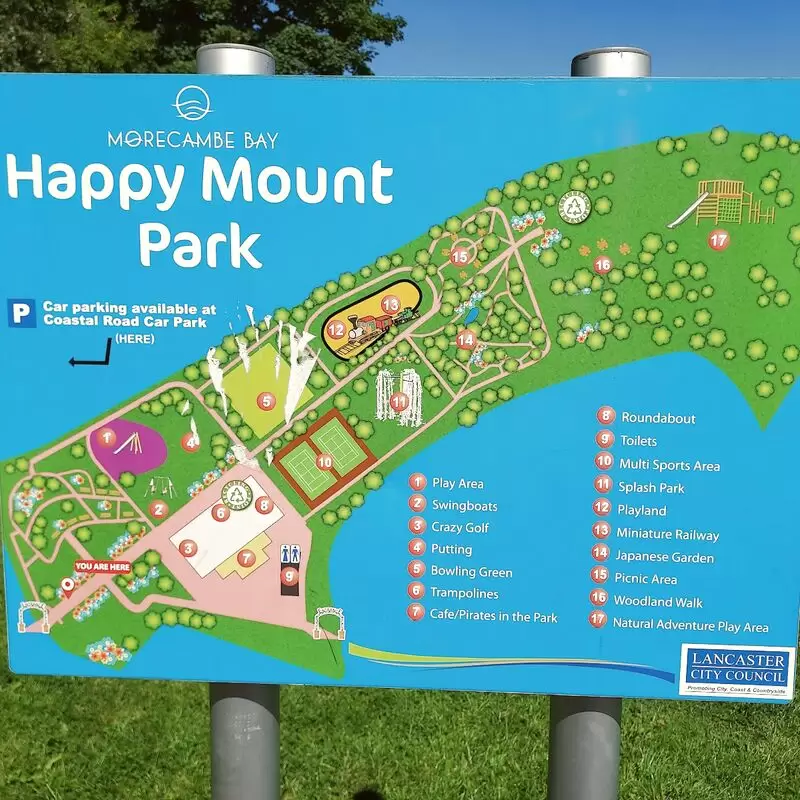 Happy Mount Park
Marine Road East, Morecambe
Monday - Sunday: 8:30 AM – 8:30 PM
7. Morecambe Promenade
Morecambe Promenade is a charming seafront with breathtaking views of the Irish Sea and the mountains of the Lake District. Enjoy a quintessentially British coastal experience with breathtaking sunsets, leisurely strolls or a bike ride along the promenade. Don't miss the iconic "Eric Morecambe" statue - a perfect spot for a selfie! Just a short walk away are the well-preserved Midland Hotel, a fine example of Art Deco architecture, and the Stone Jetty, perfect for a quiet picnic.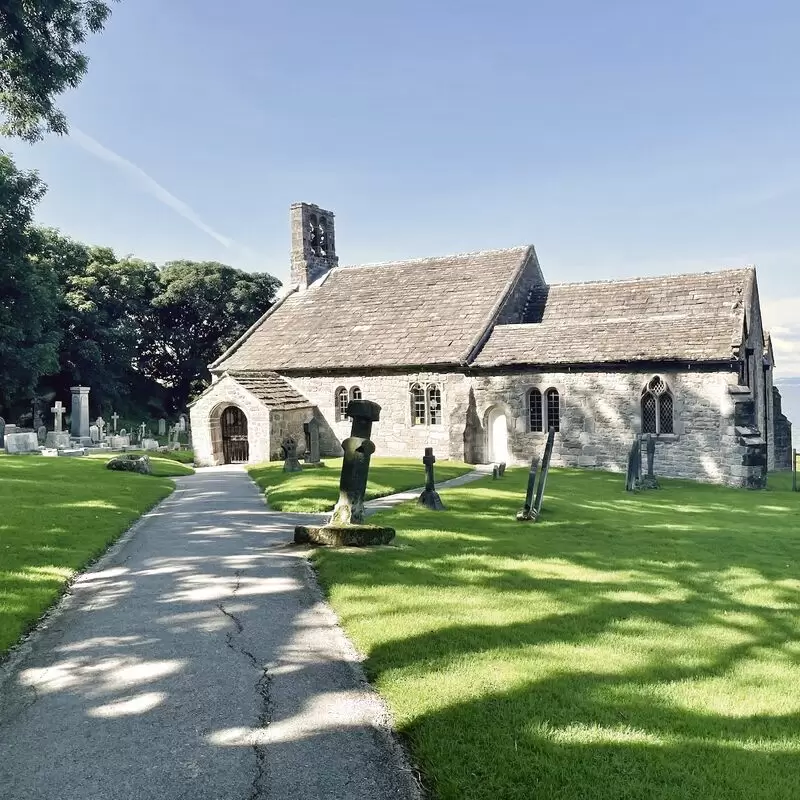 Morecambe Promenade
Unnamed Road, Morecambe LA4 4DB
Monday - Sunday: Open 24 hours
8. Lancaster City Museum

A visit to the Lancaster City Museum in Morecambe means entering a historic Georgian building that preserves the city's rich past. It houses a collection of archaeological finds dating back to Roman times, as well as an extensive collection of artifacts from the region. It also hosts special events on a regular basis!

And here's another insider tip: take a short walk to nearby Lancaster Castle, another must-see attraction. A real treat for culture and history enthusiasts!

Lancaster City Museum
Market Street, Lancaster

Monday: Closed
Tuesday - Sunday: 10:00 AM – 5:00 PM
9. Morecambe Winter Gardens
A visit to Morecambe Winter Gardens is a trip back in time. Once a charming Edwardian theater, the landmark building now houses ghosts from past performances. Go on a ghost hunt or marvel at the stunning architectural features, both charmingly restored and mysteriously scarred by time. The centrally located theater is just steps away from the famous Eric Morecambe statue and enchanting views of Morecambe Bay - a cultural excursion you'll never forget!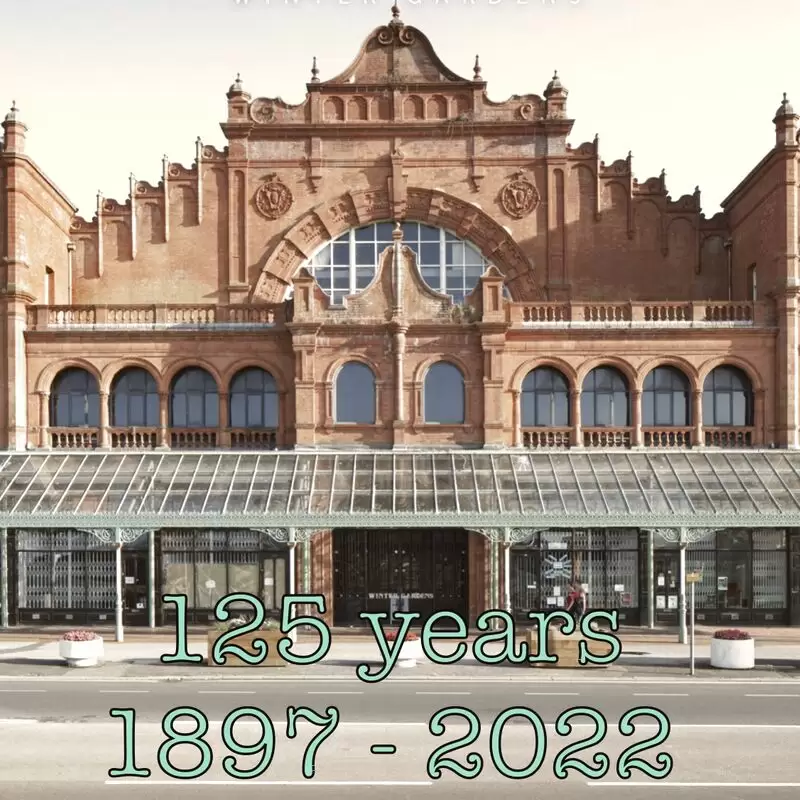 Morecambe Winter Gardens
209 Marine Road Central, Morecambe
Monday - Friday: Closed
Saturday: 12:00 – 4:00 PM
Sunday: 11:00 AM – 4:00 PM
10. Lancaster Maritime Museum
Immerse yourself in the Lancaster Maritime Museum, a fascinating exhibit tucked away at St. George's Quay. Learn about Morecambe's maritime past, discover the town's role in the slave trade, and explore the historical importance of fishing and shipping. Discover quirky details like the "Lune Aqueduct" - a waterway that floats above the town. And just around the corner, tour the fascinating Old Custom House, built in the 1760s.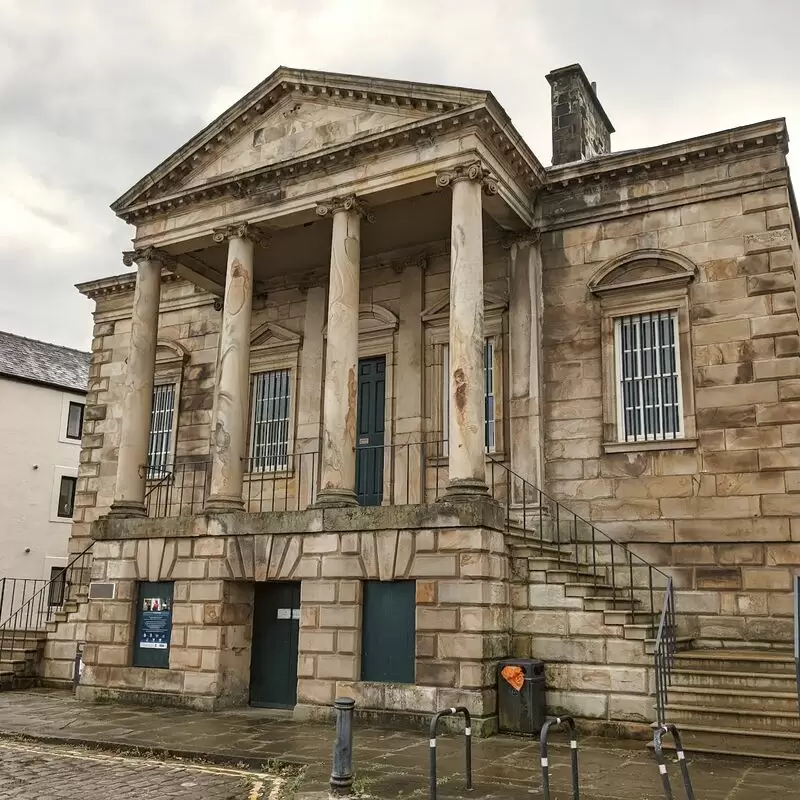 Lancaster Maritime Museum
Custom House, Saint George's Quay, Lancaster
Monday - Sunday: 10:00 AM – 4:00 PM
11. Morecambe Beach
Experience the tranquil beauty of Morecambe Beach, where the golden sands are a perfect spot for a quiet day out. Marvel at the breathtaking views of the Lakeland Fells and admire the Stone Jetty, which marks the beach with its striking presence. Don't miss the famous "Tern Project" art installations that gracefully line the boardwalk. Just a stone's throw away is vibrant Morecambe, with its fish and chip stores and vintage stores. A day in Morecambe is not complete without trying the famous pickled shrimp!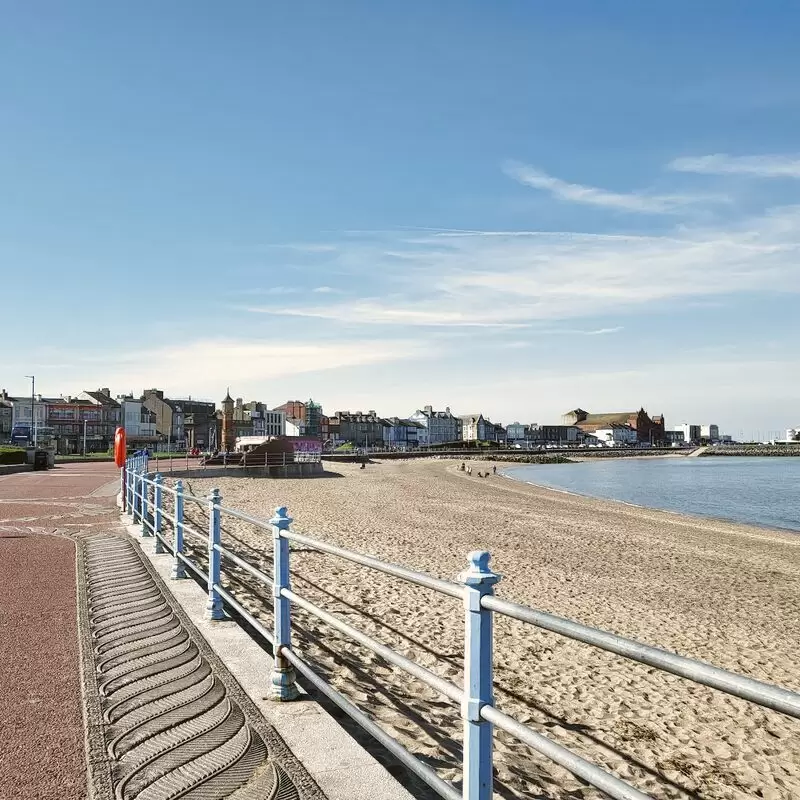 Morecambe Beach
Morecambe LA4 5BY
Monday - Sunday: Open 24 hours
12. Stone Jetty
Immerse yourself in Morecambe culture at Stone Jetty, an iconic landmark with stunning views of the bay. This revamped pier glows magically at night thanks to modern mosaics depicting local wildlife and the solar system. There's something therapeutic about the lapping of the waves. Test your puzzle skills at the unique pavement games. Just a short walk away, you'll find the charming statue of Eric Morecambe, the town's famous son. The Jetty is an unmissable gem!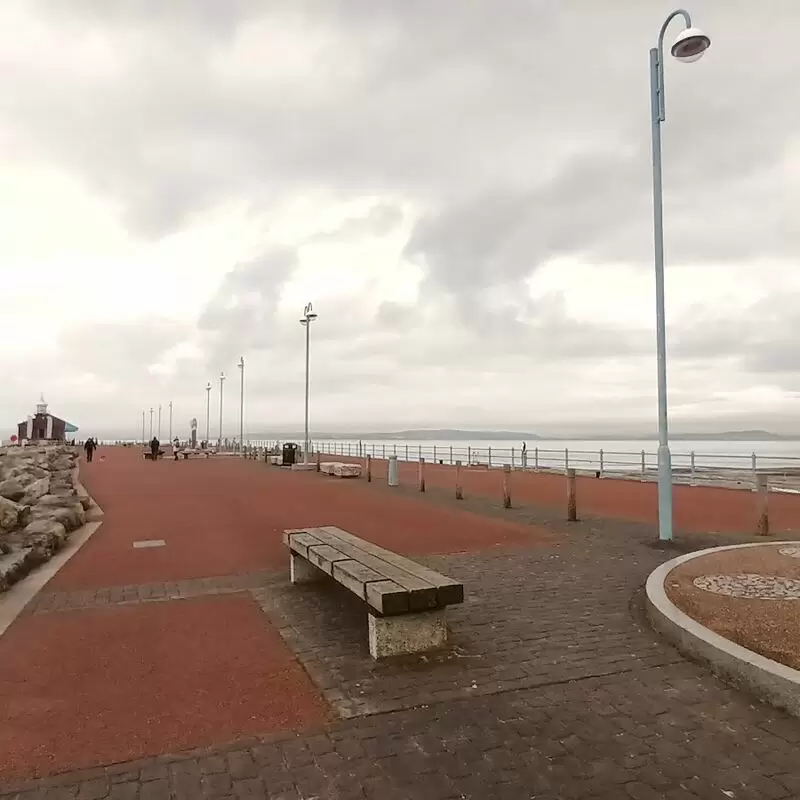 Stone Jetty
Morecambe
Monday - Sunday: Open 24 hours
13. Soul Bowl
Experience the fun and energetic ambiance of Soul Bowl, the premier bowling alley in Morecambe. With its vibrant retro décor and state-of-the-art bowling lanes, Soul Bowl promises an unforgettable experience. Enjoy not only bowling, but also delicious meals from the on-site American Diner. Enjoy spectacular views of Morecambe Bay from the lane. Just a stone's throw away, you can visit the iconic Eric Morecambe statue and Morecambe's beautiful promenade. A day at Soul Bowl is a day well spent!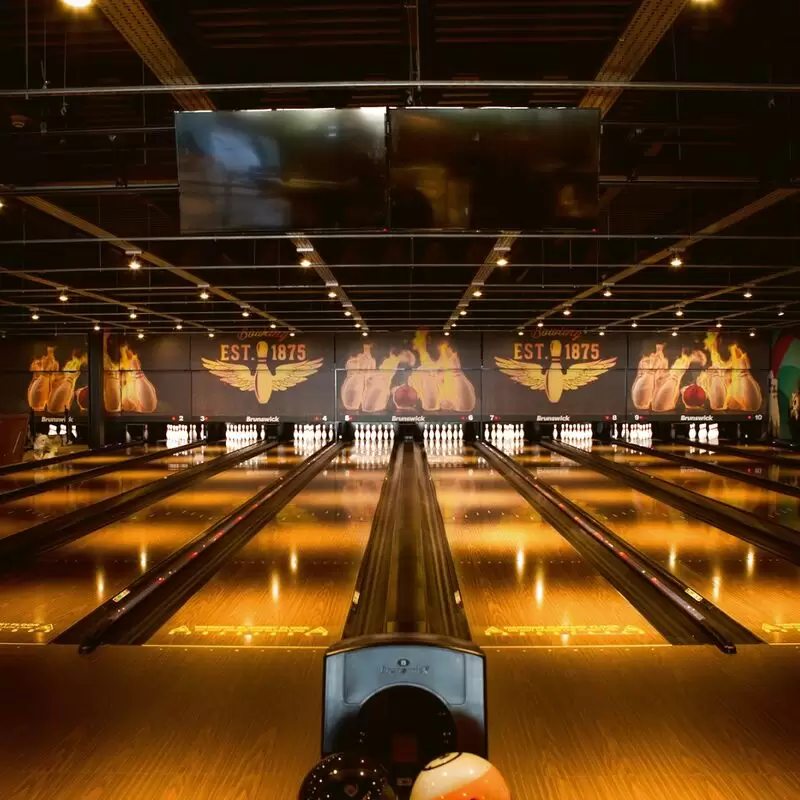 Soul Bowl
Central Promenade, Morecambe LA4 4BU
Monday - Thursday: 9:00 AM – 11:00 PM
Friday - Saturday: 9:00 AM – 1:30 AM
Sunday: 9:00 AM – 10:00 PM
14. Festival Market

The bustling Festival Market is a must-see in Morecambe and offers an authentic taste of local culture. With over a hundred indoor and outdoor stalls, it's a shopper's paradise! Here you'll find unique arts and crafts, fresh local produce, and delicious homemade delicacies. Live entertainment makes shopping a lively experience.

And an insider tip: don't miss the artisan cheese stand, it's simply delicious! Plus, it's just a walk from picturesque Morecambe Bay - perfect for winding down at the end of the day!

Festival Market
Marine Road Central, Morecambe LA4 4DW

Monday - Friday: Closed
Tuesday - Sunday: 9:00 AM – 5:00 PM
Best Time to Visit Morecambe
The best time to visit Morecambe, UK, is late spring and summer from May to September when the weather is warmer and the beaches, promenade and Morecambe Bay can be explored. The Morecambe Carnival in August is a particularly nice time to visit.
Annual Weather in Morecambe
Morecambe 3-Day Forecast
Wed, 27 September
Night
53 °F
12 °C
70%
Morning
51 °F
10 °C
67%
Afternoon
55 °F
13 °C
69%
Evening
55 °F
13 °C
67%
Thu, 28 September
Night
54 °F
12 °C
78%
Morning
51 °F
11 °C
82%
Afternoon
59 °F
15 °C
0%
Evening
57 °F
14 °C
50%
Fri, 29 September
Night
54 °F
12 °C
56%
Morning
54 °F
12 °C
50%
Afternoon
57 °F
14 °C
87%
Evening
55 °F
13 °C
62%
Questions & Answers

What is the local language in Morecambe?

The local language in Morecambe, United Kingdom, is English. As the city is part of England, the native and most commonly spoken language is English with a British accent. However, the dialect may vary slightly depending on the geographical area, including Lancaster and Morecambe. Despite regional differences, English remains the primary means of communication in Morecambe. The city is also multilingual due to its diverse population with different cultural backgrounds.

Is Morecambe safe for tourists?

Morecambe, like many other British cities, is generally safe for tourists. However, as everywhere, general vigilance and common sense should be exercised, especially when traveling at night and handling personal belongings. The town is small and welcoming, with friendly locals who are used to tourists. The town attracts mostly peaceful, nature-loving visitors, as it offers a tranquil and safe environment for travelers with its stunning coastal views and wildlife.

What type of food is Morecambe known for?

Morecambe in the United Kingdom is widely known for its fresh seafood, especially cockles and shrimp. Morecambe Bay shrimp, a local delicacy, is highly sought after, and Morecambe's potted shrimp, flavored with mace, nutmeg and black pepper, is renowned throughout the country. In addition, the seaside town is also known for its pies, locally brewed beer and traditional British cuisine served in local pubs and restaurants.

What is the local currency in Morecambe?

The local currency in Morecambe, a city in the United Kingdom, is the British pound sterling. This currency is often denominated with the pound sign (£) and is divided into 100 pence. Coins come in denominations of 1p, 2p, 5p, 10p, 20p, 50p, £1 and £2, while banknotes are available in denominations of £5, £10, £20 and £50. Credit and debit cards are accepted everywhere in Morecambe.

What's the history of Morecambe?

Morecambe, named after Morecambe Bay, was originally a small fishing village. In the 19th century, with the advent of the railroad, the town developed into a bustling seaside resort. The height of its popularity was reached with the opening of the magnificent Morecambe Promenade and the famous Morecambe Winter Gardens. However, the decline of the British seaside vacation led to the decline of the town. Today, Morecambe is being revived and is once again attracting visitors with its history and charm.

How do I get around in Morecambe?

There are plenty of ways to get around in Morecambe. You can take advantage of the local buses that crisscross the entire area. Biking and walking are also popular ways to explore the beautiful coastal town. If you prefer, you can rent a car to be even more flexible. Another option is to take the train, as Morecambe's train station is very centrally located. Please remember that cab services are also available.

Where can I find the best local cuisine in Morecambe?

One of the best places to experience local cuisine in Morecambe is the iconic Midland Hotel. Its Art Deco design provides a beautiful ambiance, and the hotel restaurant boasts a menu full of fresh, locally sourced dishes. Try the traditional Lancashire hotpot, Morecambe Bay pickled shrimp, or a variety of seafood from the nearby Irish Sea. Alternatively, grab a hearty home-cooked meal at one of the many traditional pubs along the promenade.

How to interact with locals in Morecambe?

Interacting with locals in Morecambe, UK is a pleasure due to their friendly and approachable nature. Greet everyone you meet warmly and with respect. You can break the ice with small conversations about the weather, local cuisine or landmarks like the Eric Morecambe statue. Discuss soccer if you feel comfortable, as many locals are Lancashire sports fans. A keen interest in customs and a positive attitude will help you have good conversations with locals.

Are there any local customs or cultural nuances I need to be aware of?

Although Morecambe is generally a very relaxed and welcoming town, there is still a strong sense of British etiquette. Expect to be greeted in a friendly manner by locals, and behave properly in all public places. As in much of the UK, queues are taken very seriously, so it is important to wait your turn. Tipping in restaurants is common but not mandatory, usually around 10% if you were satisfied with the service. The local pub culture is very popular in Morecambe, so it could be a fun cultural experience to partake.

Are credit cards widely accepted in Morecambe?

Yes, credit cards are generally accepted in Morecambe, United Kingdom. Most establishments such as hotels, restaurants and stores accept major credit cards like Visa, MasterCard and American Express. However, smaller stores or market stalls may only accept cash. It is always advisable to ask in advance or carry some cash for such cases. There are also ATMs available for cash withdrawals throughout the city.

What is the tipping culture like in Morecambe?

In Morecambe, as in the rest of the UK, tipping is not obligatory, but quite common. For good service in restaurants, a tip of 10-15% of the total bill is considered a polite gesture. The tip is usually given in cash, even if you pay by card. It is also common to tip cab drivers, usually rounding up the fare. However, tipping is not as common in pubs and bars. For other services, such as hairdressers or hotel staff, small tips are appreciated for exceptional service.

How can I access the internet in Morecambe?

In Morecambe, several places such as cafes, restaurants and hotels offer free Wi-Fi. The local library also offers free or paid Internet access. Public areas such as Arndale Shopping Centre and Morecambe Superbowl offer free Wi-Fi. Alternatively, you can purchase a local SIM card with data at nearby stores. This will give you unlimited access to the internet during your stay in Morecambe.

How is the nightlife in Morecambe?

Morecambe has a quiet yet lively nightlife to offer. It is not a center for dance clubs, but offers a number of stylish pubs, bars and restaurants where locals and visitors can enjoy their evenings. The city's Pier Hotel offers the best in local beers and spirits with a fantastic view of the sea. Theaters such as Morecambe Winter Gardens and The Platform regularly host a variety of performances and concerts, adding a cultural touch to the night scene.

What is the best way to know about the history of Morecambe?

A great way to explore Morecambe's history is to walk along the promenade, admiring the Victorian architecture and iconic statue of comedy legend Eric Morecambe. The Morecambe Heritage Centre offers insightful displays about the town's past, from the fishing industry to its transformation into a lively seaside vacation destination. A conversation with locals or a tour of the medieval St. Peter's Church also provides a comprehensive understanding of this charming seaside town.

What are some unique experiences or tours only Morecambe can offer?

In Morecambe, you can walk along stunning Morecambe Bay, known for its beautiful sunsets and breathtaking views. Enjoy a trip back in time at the Midland Hotel, a thrilling ride on the antique carousel at Morecambe Festival Market, or a tour of the preserved art deco Winter Gardens theater. Bird lovers will appreciate the Leighton Moss RSPB Reserve with its rare species. A cruise on the Lancaster Canal aboard the Kingfisher is a true Morecambe experience not available anywhere else.

What are the local delicacies of Morecambe?

Morecambe, located on the northwest coast of England, is known for its fresh seafood, especially shrimp. Morecambe Bay shrimp is a local delicacy, traditionally marinated in butter and served on hot toast. The region also offers local dishes made from lamb that has grazed in the salt marshes of Morecambe Bay. Morecambe's seaside location also means you'll find plenty of fish and chip shops serving this classic British dish at its freshest. Don't forget to try the delicious English pasties you'll find in the local bakeries.

Is it safe to drink tap water in Morecambe?

Yes, it is generally safe to drink tap water in Morecambe, United Kingdom. Tap water throughout the United Kingdom is subject to high safety standards set by the Drinking Water Inspectorate. It is thoroughly tested and monitored to ensure safety and quality. However, because taste can vary due to regional differences in water treatment, some visitors prefer to drink bottled water for personal reasons.

How do I save money while traveling in Morecambe?

You can save money in Morecambe by taking advantage of the city's inexpensive public transportation or exploring the sights on foot, as it's a relatively small city. Opt for local eateries instead of high-end restaurants and take advantage of free or low-cost attractions like Morecambe Beach, the iconic Eric Morecambe statue or Happy Mount Park. The city also has budget accommodations to suit all types of travelers.

What should I wear when visiting Morecambe?

When visiting Morecambe, be sure to pack several layers to adapt to the changeable British weather. In winter, a warm coat, scarf, gloves and boots are necessary. In spring and fall, lighter jackets and umbrellas are necessary as it can rain. In the summer, a light jacket for the evenings and comfortable clothing for the warmer daytime temperatures would be ideal. Since Morecambe is a seaside town, you should also pack beachwear for the sunny days.

Is there any tourist information centre in Morecambe?

Yes, Morecambe has a tourist information center, the Morecambe Visitor Information Centre. It is a valuable resource for visitors, providing a wealth of information about the town's attractions, events, accommodation and dining options. Staffed by knowledgeable locals, the center also offers maps, guidebooks and brochures to help tourists make the most of their visit to Morecambe.

Are there any unique etiquettes I need to follow in Morecambe?

Although Morecambe is a more relaxed city in the UK, basic British manners still apply. These include saying "please" and "thank you," respecting queues, and maintaining personal space. Being a coastal city, cleanliness is highly valued on the beaches and in public areas. Typically, tipping in restaurants is 10-15%, but this is not a strict rule. Since Morecambe is a small community, locals place a high value on friendliness and respect, so polite conversation and good manners go a long way.

Are there any medical facilities or pharmacies close by?

Yes, Morecambe has several well-equipped medical facilities and pharmacies that provide quality healthcare. Morecambe Health Centre is a major facility, while Queen Victoria Hospital is responsible for emergency care. For prescriptions and pharmacy services, Boots Pharmacy on Central Drive and Cohens Chemist on Yorkshire Street are accessible. It is advisable to check the hours of operation as needed.

What kind of emergency services are available in Morecambe?

Morecambe, United Kingdom, has several emergency services. These include Morecambe Police Station and Lancashire Constabulary for law enforcement, while medical emergencies can be dealt with by the Royal Lancaster Infirmary, Morecambe Health Centre or local doctors' surgeries. Morecambe also has a fire station for emergencies involving fires. The UK emergency number 999 can be dialed for immediate assistance. For medical emergencies that are not, you can dial 111.

Can I rent a car in Morecambe?

Yes, you can rent a car in Morecambe, United Kingdom. There are several established car rental companies in and around Morecambe, offering a range of vehicles to suit your needs. Whether you're planning a short trip or a longer stay, these companies offer flexible options on duration and pick-up/drop-off locations. Check out the requirements and road regulations in the UK before you start your trip.

What is the driving etiquette in Morecambe?

In Morecambe, safety, courtesy, and following the rules are at the forefront of traffic regulations. Drivers drive on the left side of the road and have right of way at traffic circles. Seat belt use is mandatory and cell phone use while driving is prohibited. Speed limits are strictly observed. When changing lanes or turning, the correct timing of signals is crucial. Parking regulations must also be observed, and parking spaces, including those for the disabled, are clearly marked. Residents are generally courteous and respectful of other motorists.

Are there any biking or hiking trails in Morecambe?

Yes, Morecambe offers numerous opportunities for cycling and walking. One of the notable routes is the Morecambe Bay Cycleway, a scenic path that runs along the spectacular coastline. For walkers, the Lancashire Coastal Way offers a delightful route with panoramic views of Morecambe Bay. In addition, the surrounding countryside and nearby Lake District offer numerous trails for avid walkers and cyclists to explore.

Can I use public transport without knowing the local language?

Yes, using public transport in Morecambe, United Kingdom, is very easy, even if you don't speak the local language (English). Signage on buses, trains and streetcars is mostly in English, but clear and easy to understand. Apps like Google Maps can guide you with schedules, routes and stops in your preferred language. Also, English is widely spoken and understood, so help is usually available.

Is Morecambe kid-friendly?

Morecambe is definitely an extremely child-friendly destination. The coastal town offers beautiful beaches where children can build sandcastles, explore rock pools or fly kites. There is also Happy Mount Park here, with a water park, playgrounds and a miniature golf course. In addition, the town is home to the Reel Cinema, which shows popular family movies. A must-see is the Eric Morecambe Statue, which is perfect for family photos. The safe environment of the city makes it an ideal place for a family vacation.

Are there any dress code restrictions in Morecambe's religious or historic sites?

Morecambe, United Kingdom, is generally quite liberal and does not enforce a strict dress code at its religious or historic sites. However, as with any religious site or significant historical site, visitors are asked to dress modestly and respectfully. However, each site may have its own recommendations, so it is always a good idea to inquire in advance or observe the general dress of other visitors when you are on site.

Can I bring my pet to Morecambe?

Yes, you can bring your pet to Morecambe. It is a very pet-friendly destination with plenty of accommodations, restaurants and attractions that welcome pets. There are many beautiful walks in the area that your dogs will enjoy, especially along Morecambe Bay. Dogs are allowed at certain times on some beaches in Morecambe. However, it is recommended that you check their pet policies before booking.

Feedback

I hope you found this article informative and helpful. I'm eager to improve the content and make it even more valuable for you. If you have any feedback or suggestions, I would love to hear from you.

Do you have any tips or hidden gems that you think should be added to the list? Are there any areas that you feel could use more explanation or clarification?

Your input is greatly appreciated and will help us to continue providing high-quality content that meets your needs and interests. Please feel free to share your thoughts.