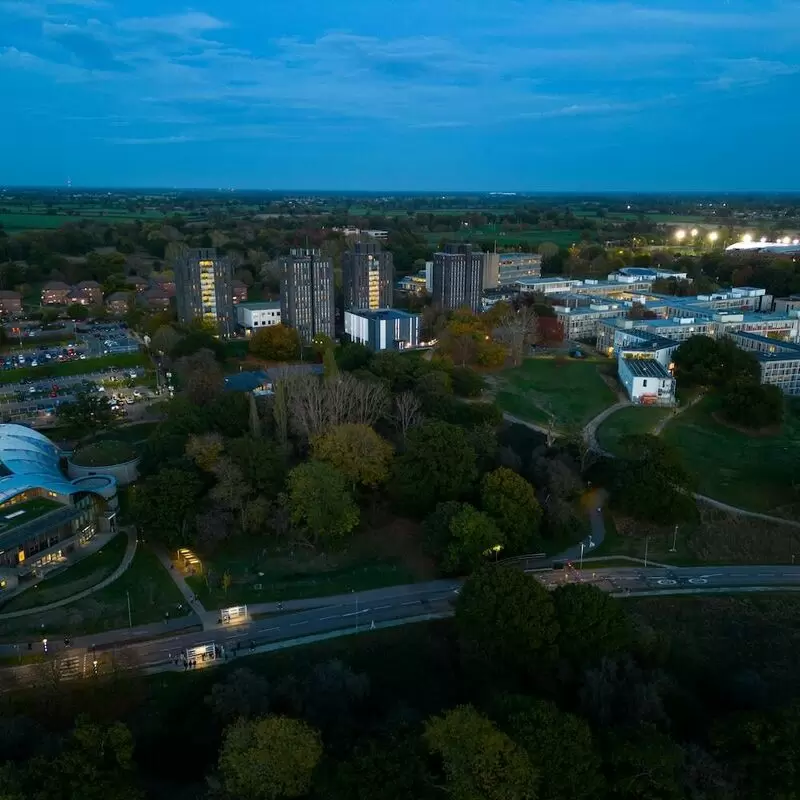 1. Colchester Zoo
Immerse yourself in the wild at Colchester Zoo, a must for any visitor who wants to experience exotic species up close, from the majesty of lions to the charm of penguins. The unique Edge of Africa exhibit transports you right to the savannah, and you can feed elephants and giraffes for a truly unforgettable experience. Don't miss the Playa Patagonia Sea Lion Pool, where you can get up close and personal with the underwater world! Just a short drive away is classic Mersea Island, an idyllic destination with sandy beaches and fresh seafood.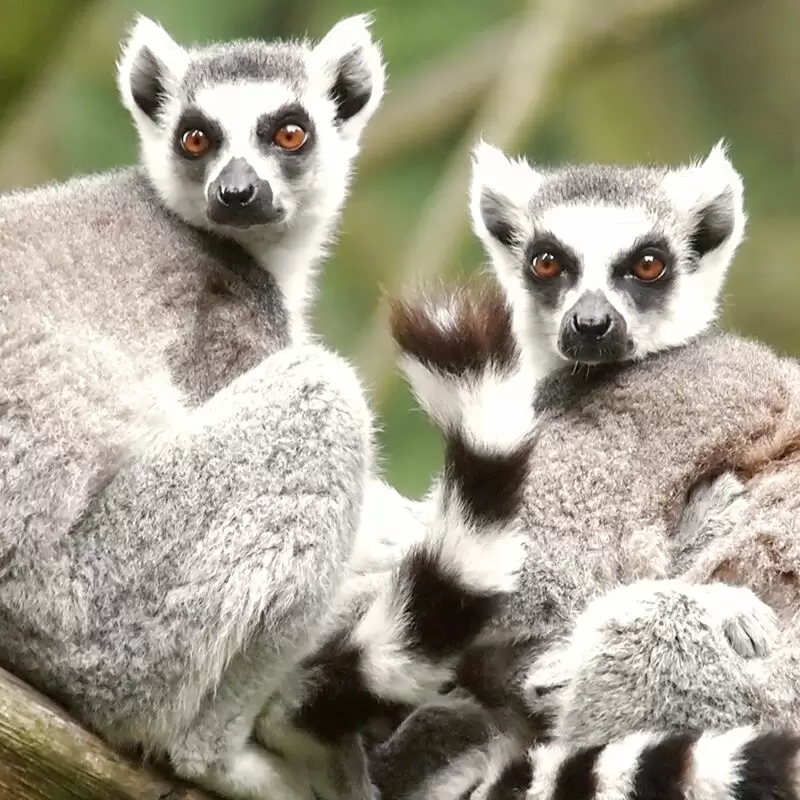 Colchester Zoo
Maldon Road, Stanway, Heckfordbridge, Colchester
Monday - Sunday: 9:30 AM – 5:30 PM
2. Colchester Castle Park
Experience the heartbeat of Colchester at Colchester Castle Park, a place steeped in history. Walk through this 11th-century Norman keep, the largest ever built in Britain. Delve into the fascinating history of the Roman conquest with interactive exhibits. A can't-miss insider detail: try to decipher the mysterious "Inscription of Pompy Proculus." After your visit, visit Hollytrees Museum in the park to further explore the rich past of England's oldest documented city!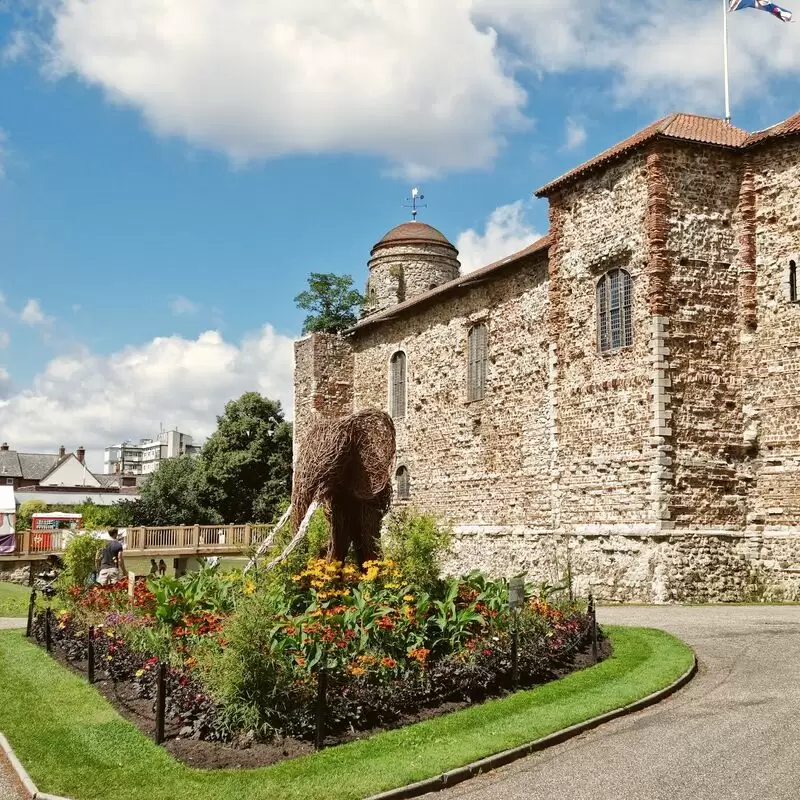 Colchester Castle Park
High Street, Colchester
Monday - Sunday: 7:30 AM – 9:00 PM
3. Highwoods Country Park
Discover Highwoods Country Park in Colchester! This sprawling natural paradise is ideal for a refreshing walk or a leisurely picnic. Here you can discover a medieval fishpond, the elusive badgers, or an Iron Age fort. Look out for the stunning mix of marshes, grasslands and the impressive variety of birdlife. Just a stone's throw away is the River Colne, offering refreshing views and birdwatching opportunities. Immerse yourself in Colchester's impressive history and unique biodiversity!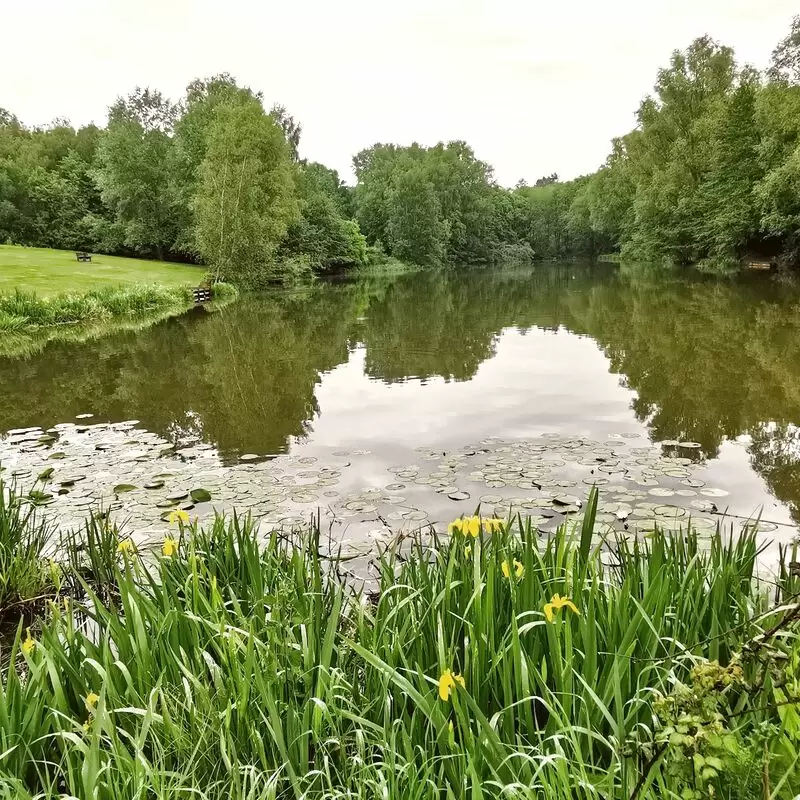 Highwoods Country Park
174 Turner Road, Colchester
Monday - Sunday: 7:00 AM – 10:00 PM
4. Markshall Estate
Markshall Estate, a hidden gem in Colchester, offers a charming stroll through its 200-acre arboretum adorned with rare trees from around the world. It's also home to a World War II airfield, a revealing historical site. Enjoy delicious scones in the café and admire the charming 18th-century Coach House. Just a short drive away, you can discover Coggeshall Grange Barn, a majestic 13th-century monastic barn.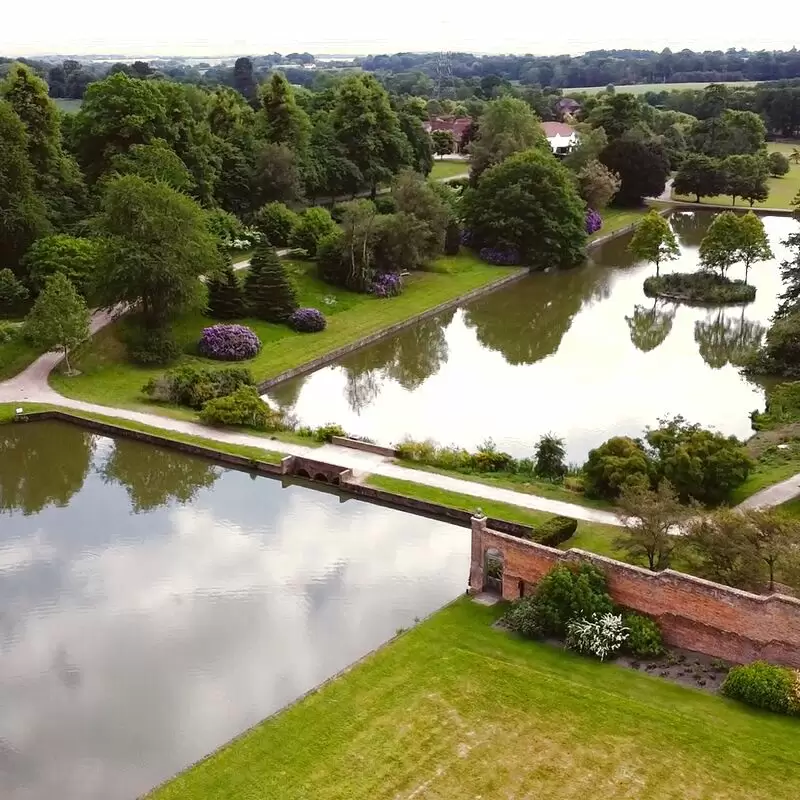 Markshall Estate
Coggeshall, Colchester
Monday: Closed
Tuesday - Sunday: 10:00 AM – 5:00 PM
5. East Anglian Railway Museum
The East Anglian Railway Museum in Colchester is an experience in living history. Here you can explore beautifully restored vintage trains, immerse yourself in the fascinating heritage of Britain's railroads, and even enjoy the thrill of a steam train ride. The museum frequently hosts themed events that make each visit unique. Not far from the museum, you can also visit the charming Coggeshall Grange Barn and Paycocke's House and Garden, which reflect Colchester's rich history.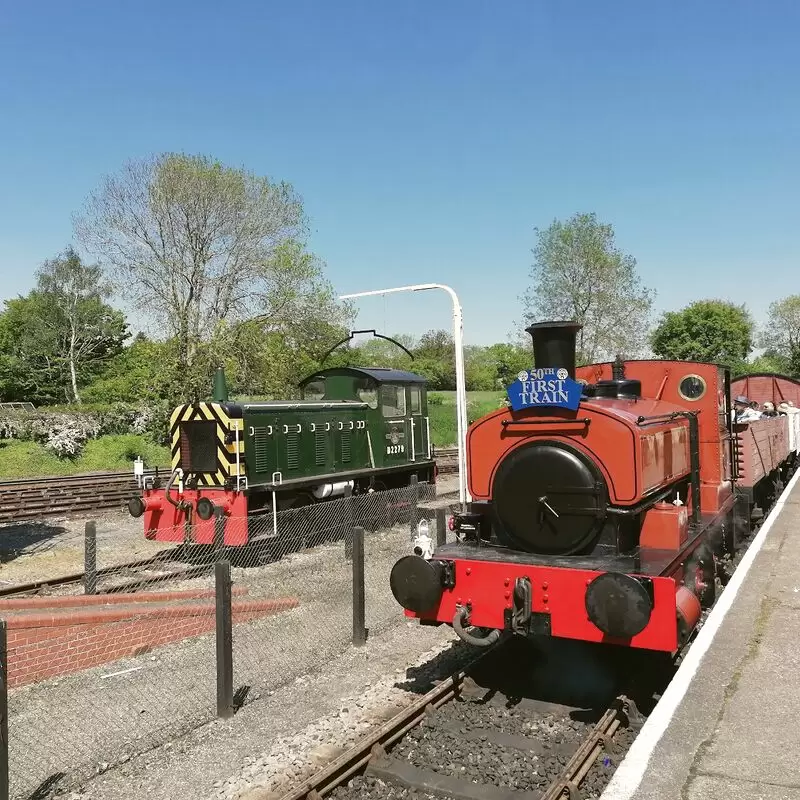 East Anglian Railway Museum
Station Road, Wakes Colne, Colchester
Monday - Friday: Closed
Wednesday - Sunday: 10:00 AM – 5:00 PM
6. Beth Chatto's Plants & Gardens
Immerse yourself in the tranquil world of "Beth Chatto's Plants & Gardens," a horticultural oasis known for its unique, drought-resistant plants. Exploring the enchanting gravel garden, lush water garden and tranquil woodland garden takes visitors on a spectacular journey through nature. Don't forget to learn about Beth Chatto's famous philosophy of "the right plant in the right place," an important design principle. The nearby historic village of Elmstead Market adds a charming touch to your day.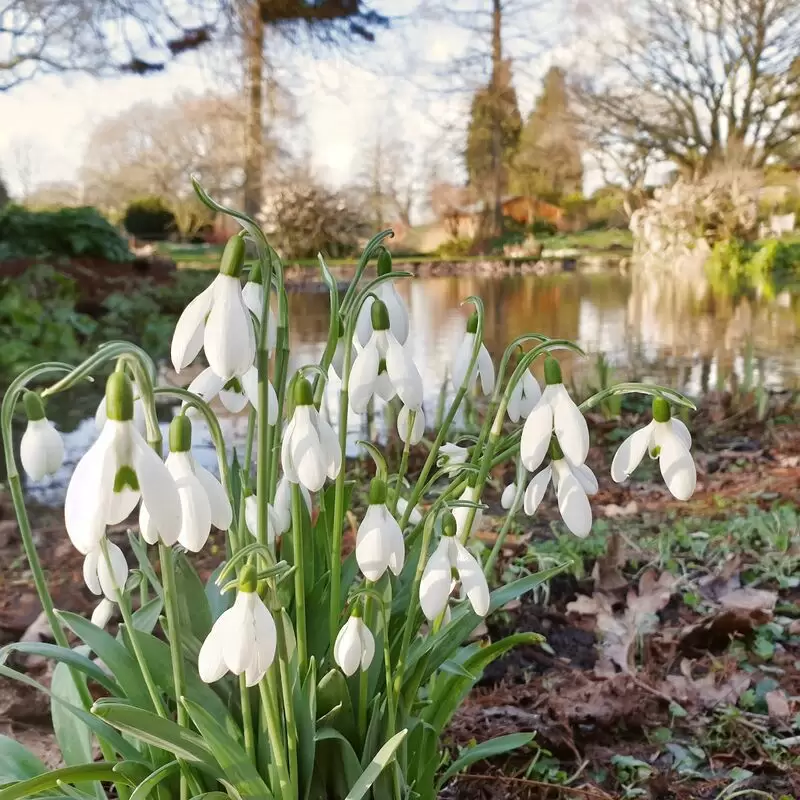 Beth Chatto's Plants & Gardens
Clacton Road, Elmstead Market, Elmstead, Colchester
Monday - Sunday: Closed
Tuesday - Saturday: 10:00 AM – 5:00 PM
7. Cudmore Grove Country Park
Cudmore Grove Country Park is a natural paradise where you can live out your spirit of discovery! Enjoy a picturesque landscape with a variety of wildlife. The park is a birdwatcher's paradise and offers roosting areas for Brent Geese. The park is not only of natural beauty, but also holds a bit of Roman history. A short walk will take you to the charming St. Edmund's Church in East Mersea. The park's tranquil beach offers stunning sea views and is ideal for a relaxing swim or picnic.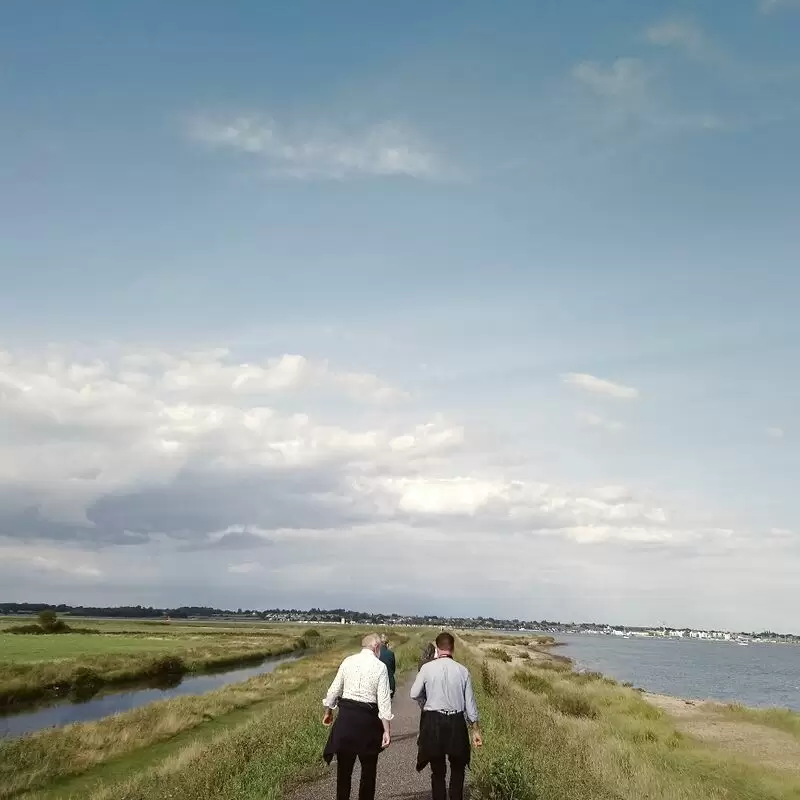 Cudmore Grove Country Park
Broman's Lane, East Mersea, Colchester
Monday - Sunday: 8:00 AM – 9:30 PM
8. Colchester Arts Centre
Immerse yourself in Colchester's vibrant arts scene at Colchester Arts Centre, a fascinating venue housed in an old church. With its diverse range of performances and exhibitions, from modern art to indie music, it's the cultural hub of the town. Plus, there's a selection of real ales here! Just a stone's throw away is Firstsite, an architectural gem that exhibits contemporary fine art. Together, they make Colchester an art lover's paradise.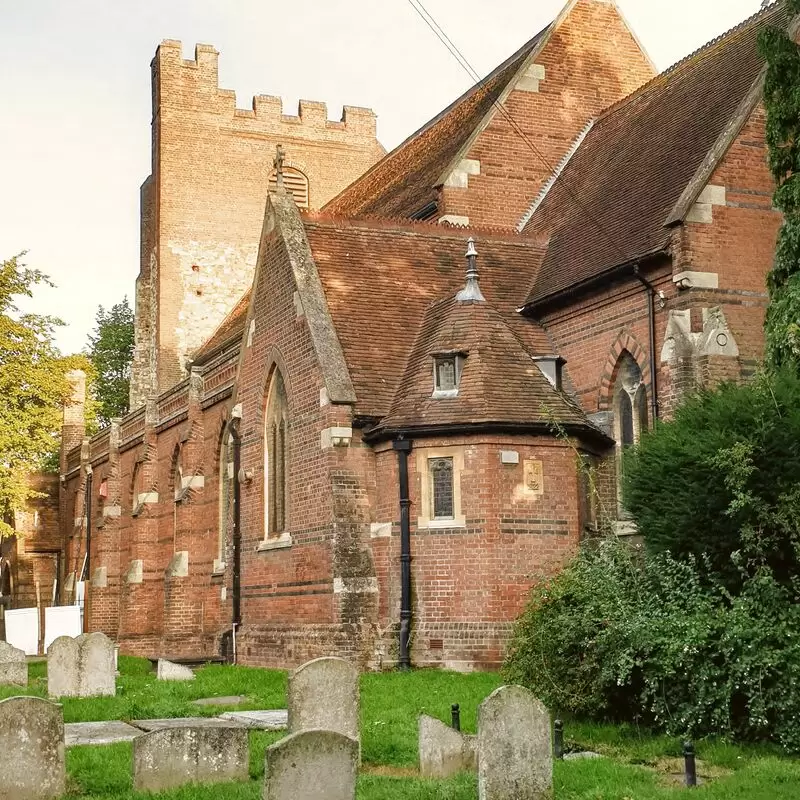 Colchester Arts Centre
Church Street, Colchester
Monday - Saturday: 10:00 AM – 11:00 PM
Sunday: 10:00 AM – 10:30 PM
9. Cymbeline Meadows
Cymbeline Meadows, one of Colchester's hidden gems, offers a breath of fresh air in the city center. With its picturesque riverside setting, fields of wildflowers and a variety of bird species, it's a nature lover's paradise. Stroll along the winding paths and discover the exclusive sculpture trail, which is a delight for art lovers. The park, adjacent to the historic Roman walls, is the perfect place for a relaxing day out. Don't forget to feed the ducklings at the swan pond, which is very popular with the locals!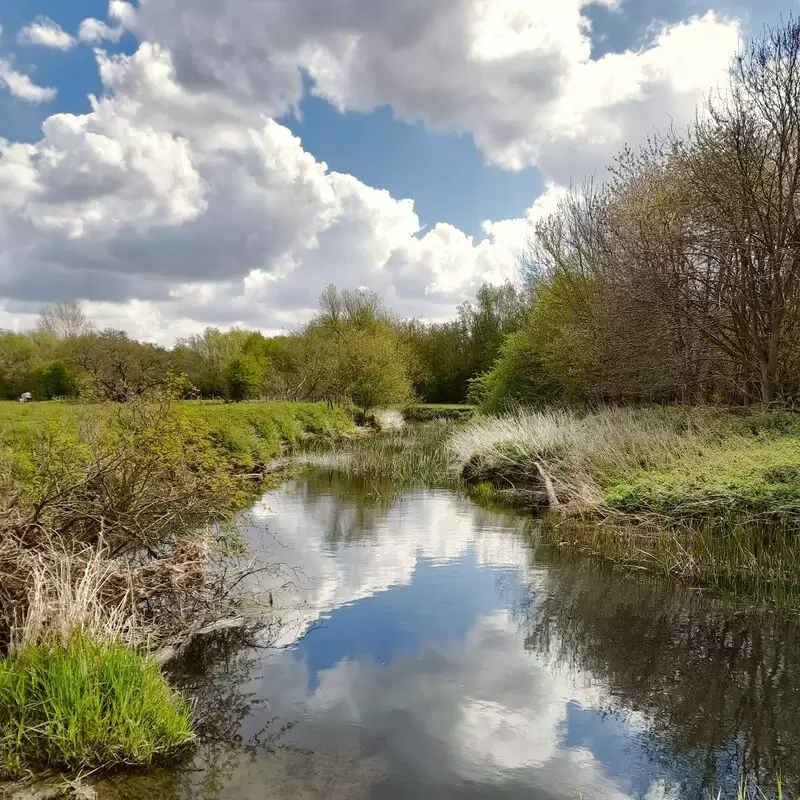 10. National Trust Paycocke's House and Garden
Immerse yourself in Colchester's rich history at the National Trust - Paycocke's House and Garden! This 16th-century house exudes Tudor charm and houses a collection of intricately carved woodwork. The living gardens are a delightful destination for nature lovers. This hidden gem shows how wealthy merchants lived in Tudor times. Just 10 minutes away, the impressive Colchester Castle awaits - well worth a visit to this landmark after Paycocke's!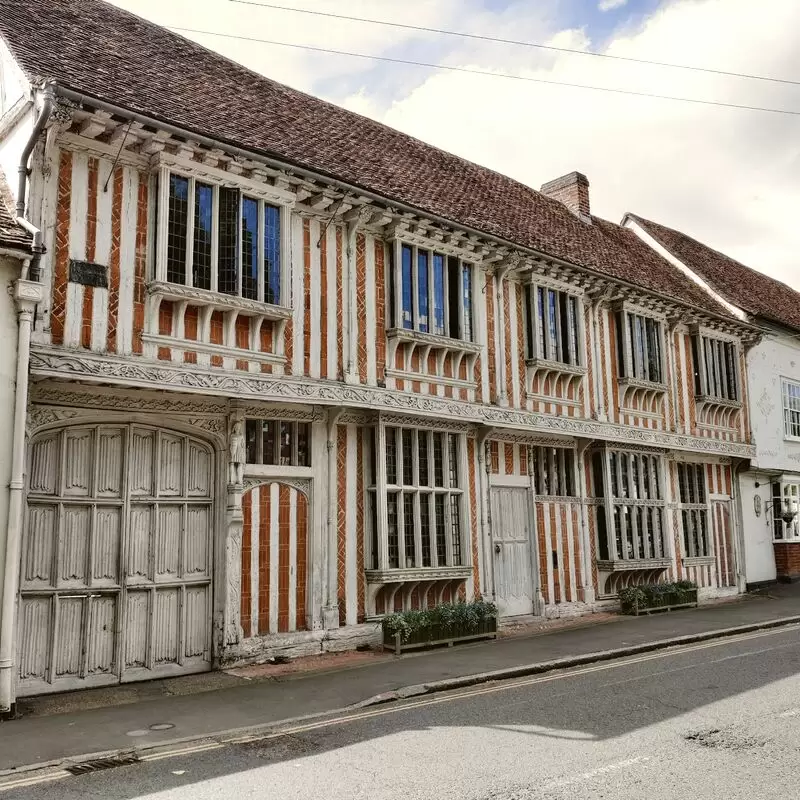 National Trust Paycocke's House and Garden
25 West Street, Coggeshall, Colchester
Monday - Sunday: 10:45 AM – 4:00 PM
11. Essex Wildlife Trust Fingringhoe Wick Nature Discovery Park

Explore Essex Wildlife Trust's magnificent Fingringhoe Wick Nature Discovery Park, a gem in Colchester. This protected area offers habitats that attract a variety of spectacular wildlife - birds, butterflies, dragonflies - an absolute delight for nature lovers! Relax in cozy tea rooms after a scenic walk through the charming landscape.

Insider tip: Visit the place in May for the best observations. Don't miss the nearby island of Mersea, known for its fresh oysters and beautiful beaches.

Essex Wildlife Trust Fingringhoe Wick Nature Discovery Park
South Green Road, Fingringhoe, Colchester

Monday - Sunday: 10:00 AM – 5:00 PM
12. Firstsite
Unleash your creative side at Firstsite, Colchester's contemporary art center! This iconic golden building regularly hosts numerous exhibitions, film screenings, and workshops. Check out the Berryfield Mosaic, an impressive Roman relic on display inside. A lesser-known gem, the Minories Galleries, is just around the corner and also worth a visit. Don't miss the beautiful garden and locally made art store - an art lover's paradise!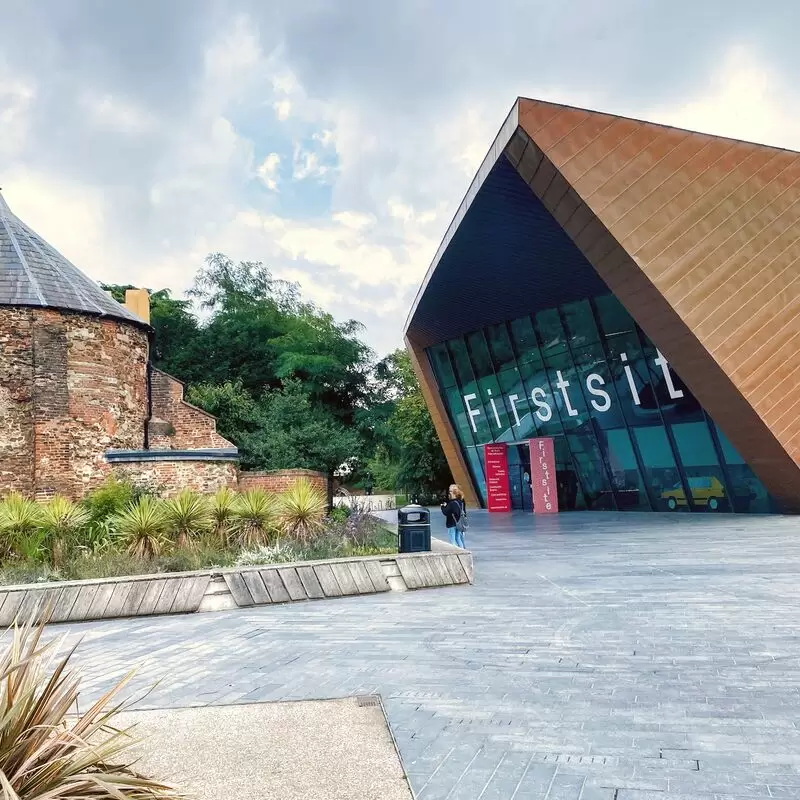 Firstsite
Lewis Gardens, High Street, Colchester
Monday: Closed
Tuesday - Sunday: 10:00 AM – 5:00 PM
Thursday - Saturday: 10:00 AM – 10:00 PM
13. St Botolph's Priory
Visiting St. Botolph's Priory in Colchester is like stepping back in time - the impressive ruins tell of the first Augustinian priory in England. Although time and the dissolution of the monasteries have left only a trace of its former glory, St. Botolph's offers a unique, tangible connection to the past. Don't miss the intricately carved stonework - a testament to the craftsmanship of the time. Nearby, Colchester Castle and the Colchester Roman Circus add even more historical flair to your visit to Colchester.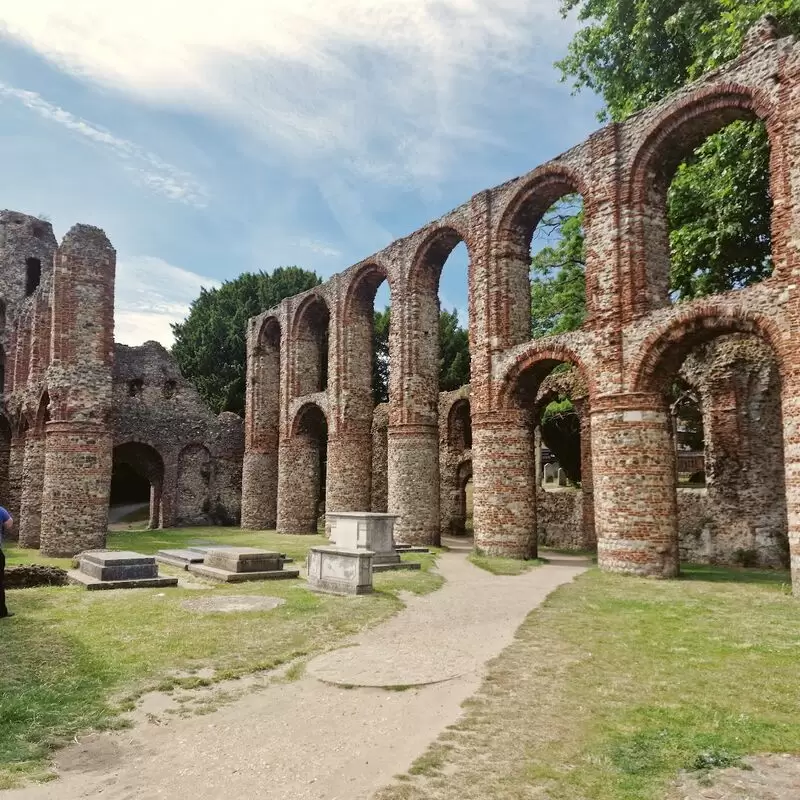 14. Dedham Vale AONB
Take a journey into the heart of the British countryside with a visit to the Dedham Vale AONB (Area of Outstanding Natural Beauty) in Colchester. Once depicted in the paintings of Gainsborough, this picturesque panorama now beckons nature lovers with idyllic riverside walks, sublime scenery and quaint English villages. An insider's tip is a leisurely row on the River Stour, where you can take in the breathtaking views. Nearby is Flatford Mill, the setting for John Constable's famous painting "The Hay Wain," not to be missed.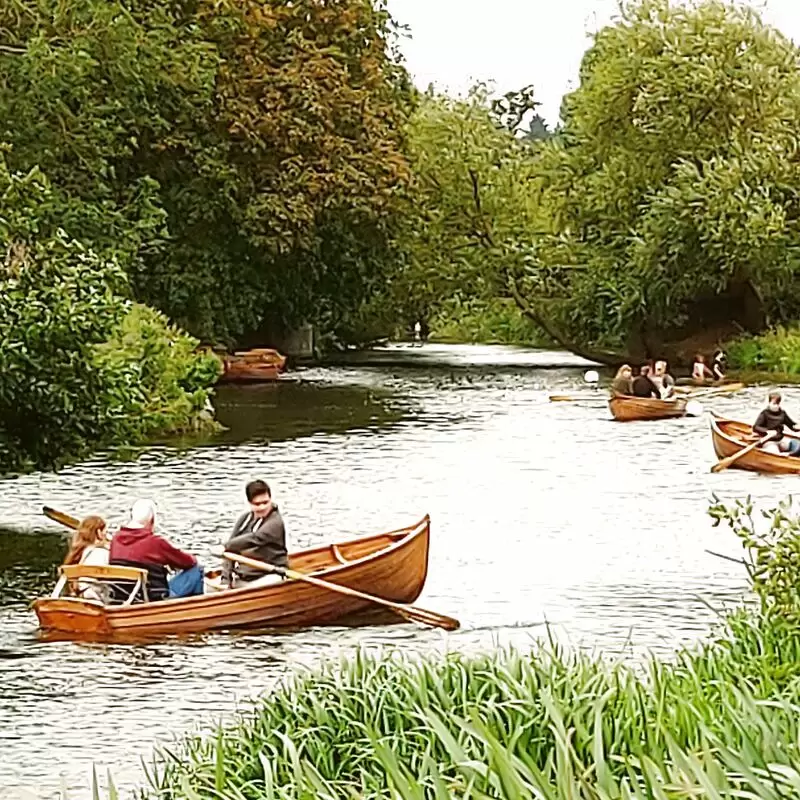 Dedham Vale AONB
Dedham Road, Dedham, Colchester
Monday - Sunday: Open 24 hours
Best Time to Visit Colchester
The best time to visit Colchester is from late spring to early fall (May to September), when the weather is usually warm and pleasant. This is also the time when many of the town's outdoor festivals and events take place. However, many indoor attractions, such as Colchester Castle and the zoo, are open year-round.
Annual Weather in Colchester
Colchester 3-Day Forecast
Wed, 27 September
Night
57 °F
14 °C
0%
Morning
57 °F
14 °C
0%
Afternoon
65 °F
18 °C
89%
Evening
64 °F
18 °C
67%
Thu, 28 September
Night
53 °F
12 °C
0%
Morning
54 °F
12 °C
71%
Afternoon
55 °F
13 °C
50%
Evening
57 °F
14 °C
82%
Fri, 29 September
Night
52 °F
11 °C
0%
Morning
51 °F
11 °C
0%
Afternoon
63 °F
17 °C
0%
Evening
58 °F
15 °C
0%
Questions & Answers

What is Colchester famous for?

Colchester, the oldest documented town in Britain, is known for its rich Roman heritage. It is famous for Colchester Castle and has historical landmarks from the Roman, Medieval and Victorian eras. The city is home to the famous Colchester Zoo, which attracts animal lovers from all over the world. Colchester is also a center for arts and culture with galleries such as Firstsite and Mercury Theatre. The lively café and shopping scene adds to its charm. Not to mention, the town is known for the production of the famous Colchester oysters.

How can I get around Colchester?

Colchester offers several public transportation options for convenient travel. You can hop on a local bus to explore the city and surrounding regions at a reasonable price. If you prefer convenience and speed, cabs and Uber services are readily available. For cyclists, there are numerous bike rentals and bike trails. By exploring the city center on foot, you can take in the charm of Colchester at your leisure.

Is it safe to walk around Colchester at night?

Yes, Colchester is generally considered safe to walk around at night. As with any urban area, there are some parts that are less safe than others, but overall the city is well lit and the central areas are often busy with locals and tourists. However, it is always important to take the usual safety precautions - stay in populated areas, be aware of your surroundings, and avoid poorly lit or deserted areas.

Are there tours in Colchester?

In any case, Colchester offers a variety of exciting tours for visitors. The Colchester Castle Tour offers a fascinating insight into Roman and medieval history, while the Colchester Food and Drink Tours offer a delicious journey through local cuisine. There are also ghost tours for those who want to discover the town's ghostly past. In addition, you can explore the city's charming Georgian architecture and vibrant arts scene on a walking tour.

What is the local cuisine like in Colchester?

Colchester, one of the oldest cities in the United Kingdom, offers solid traditional British cuisine. Some of the main dishes include "bangers and mash" (sausages and mashed potatoes), roasts, and the indispensable British scones. Because of its coastal location, the town is also known for its fresh seafood offerings, especially Colchester oysters, which many consider among the best in the world. Local restaurants often offer farm-to-table produce and great steam-brewed beers.

What kind of wildlife can I expect to see in Colchester?

Colchester is a lush and diverse town that is home to a variety of wildlife. In the park you can see various species of birds such as robins, kingfishers and swans. Deer and foxes are occasionally seen in the woods, while squirrels, rabbits and hedgehogs are common in the open spaces. The waters of the city teem with fish such as trout, perch and pike. Not to mention the numerous species of butterflies that flutter about.

Which neighbourhoods should I explore in Colchester?

Be sure to explore the Castle District, the heart of Colchester, where you'll find Colchester Castle and the leafy Castle Park. The Dutch Quarter, with its 16th-century buildings and quaint alleys, is a must-see. You can also admire the eighteenth-century buildings. For shopping and dining, visit Culver Square in the city center. The University District offers modern culture and art scenes, while the Hythe District, a historic seafaring neighborhood, exudes a charming atmosphere with its repurposed industrial buildings.

Are there any unique traditions or festivals in Colchester?

Colchester hosts the lively Colchester Carnival, a large parade with magnificently decorated floats, dance groups, bands and participants from various communities. Another unique tradition is the annual Roman River Music Festival, which features a variety of genres including jazz, classical and folk. Another unique feature is the Oyster Festival, where residents of the town gather to enjoy local Colchester oysters that mark the beginning of the oyster season.

How can I go to Colchester from London?

From London, the easiest way to reach Colchester is by train. You can take a train from London Liverpool Street station that goes directly to Colchester. The trip usually takes about an hour, so it's quick and easy. Be sure to check train schedules in advance. Alternatively, you can drive to Colchester via the A12 freeway, but be aware of possible traffic congestion.

Can I find vegetarian/vegan restaurants in Colchester?

Of course, there are a number of vegetarian and vegan-friendly restaurants in Colchester. These restaurants offer varied cuisine, ranging from British to Asian, and emphasize local and organic ingredients. Local favorites include The Den at Twenty Three, a bistro specializing in creative vegan and gluten-free dishes, and The Green Room, which offers a wide selection of plant-based dishes. Many eateries in Colchester also offer "Meat Free Mondays" to expand the choices for vegan and vegetarian diners.

Is it easy to find Wi-Fi in Colchester?

Yes, finding Wi-Fi in Colchester is pretty easy. Most hotels, cafes and restaurants offer free Wi-Fi to their guests. In addition, the city is equipped with several Wi-Fi hotspots, especially in the city center. Public libraries also offer free Internet access. Whether you are having a coffee, shopping or just strolling around, you will usually have no trouble finding an Internet connection.

Can I cycle around Colchester?

Absolutely. Colchester is a bike-friendly town with numerous bike paths, both on-road and off-road. You can explore the town's historic sites or cycle into the picturesque Essex countryside. The "Wivenhoe Trail" is particularly beautiful, taking you along the River Colne towards the charming village of Wivenhoe. Another popular trail is the "Layer Breton Circular" which takes you through quiet lanes and valleys. Just be sure to obey the traffic rules and be considerate of pedestrians and motorists.

Are the locals friendly towards tourists in Colchester?

Definitely! Colchester residents are usually warm, friendly and hospitable to tourists. They are proud of their town's rich history and are happy to share it with visitors. Many locals are actively involved in the tourism industry and customer service, so they have experience dealing with tourists' needs and requests. Overall, the friendliness and hospitality of Colchester residents help to enhance the tourist experience in this charming English town.

Do I need a car in Colchester?

A car is not necessary in Colchester. The city center is compact and easily accessible on foot, and public transportation is reliable and well developed. Local buses serve the town and surrounding areas, and the town's train station provides easy access to London, Norwich, and other British cities. For those wishing to explore the surrounding areas of Essex, a car might be practical, but it is not essential for general tourism.

Where can I find tourist information in Colchester?

For information on tourist activities in Colchester, you can visit Colchester Visitor Centre. It is a one-stop shop with all the information you need to explore the city, its attractions, events and accommodations. The friendly staff will help you plan your visit, provide you with maps and guides, and give you the best tips to make the most of your stay. Colchester Visitor Centre will ensure that you have a memorable and enjoyable stay.

What type of accommodation options are there in Colchester?

Colchester, the oldest documented town in the UK, offers a variety of accommodation options for travelers. In the city you will find luxurious boutique hotels and traditional bed & breakfasts for a romantic weekend. There are also a variety of self-catering hotels and budget guesthouses for family vacations or group travelers. For a unique experience, there are country house hotels and camping or glamping sites. Hotels near the university cater to business travelers and academic visitors.

Do people in Colchester speak English?

Yes, English is the main language spoken in Colchester, United Kingdom. As a historic town with Roman origins and a diverse population, you'll also hear other languages, such as Polish, Punjabi, and Urdu. However, most residents are fluent in English. Whether you are asking for directions, looking for local attractions, or ordering food, you can be sure that you will be able to communicate well in English in Colchester.

What kind of clothes should I pack for my visit to Colchester?

Pack a mix of casual and dressy casual clothes for your visit to Colchester. The weather can be quite fickle, so pack rain gear like a waterproof coat and umbrella. Also pack warmer clothing such as sweaters and scarves, especially if you are arriving in the colder months. In the summer, temperatures are mild, so T-shirts, shorts and breathable fabrics are appropriate. Don't forget to bring comfortable shoes for exploring the beautiful historical sites and landscapes.

Are there any wellness centers or spas in Colchester?

Yes, Colchester is home to some wonderful wellness centers and spas to help you relax and rejuvenate. Bannatyne Health Club & Spa is a haven with spa treatments and a state-of-the-art gym. You might also consider Kingsford Park Spa, where you can enjoy treatments amid parkland. In addition, Greyfriars Health & Beauty Spa offers a range of beauty therapies, and The Body Bliss Yoga offers wellness through yoga. Each location offers a distinct experience that caters to different wellness needs.

Should I tip in restaurants in Colchester?

But be sure! Tipping is common in Colchester, as it is everywhere in the UK. If you have been well served in a restaurant, it is customary to tip around 10-15% of the bill. Some establishments automatically add a service charge to the bill, especially for larger groups, so it is worth checking the bill for this. However, the amount of the tip is at your discretion and is not required by law.

Is Colchester child-friendly?

Colchester is indeed a kid-friendly destination. The city is full of child-friendly attractions such as Colchester Zoo, which is ideal for animal lovers, or Colchester Castle Museum, which provides a bit of history. There are also numerous parks and playgrounds where children can play and enjoy the outdoors. Leisure World Colchester also offers a variety of sports facilities and a water park. With kid-friendly restaurants and safe pedestrian walkways, families can easily explore this charming town.

Can I drink tap water in Colchester?

Yes, the tap water in Colchester, like the rest of the United Kingdom, is safe to drink. The water supply is tightly regulated and monitored to ensure it meets strict European Union and World Health Organization quality standards. However, some people may notice a slight chlorine taste or hard water, due to the geological nature of the chalk and limestone in the region. However, these aspects do not make the water unsafe. Please remember to stay hydrated during your visit!

Can I find international cuisine in Colchester?

Absolutely. Colchester offers a rich variety of international dishes in the city's many restaurants. From Spanish to Italian, Indian to Thai, there's something for every palate. You can discover delicacies from all over the world, whether you're looking for tapas, sumptuous pasta dishes, spicy curries or savory stir-fry. In addition, there are a number of restaurants that boast a casual atmosphere, as well as takeaway restaurants, so you'll be spoilt for choice when it comes to dining out in Colchester.

Are credit cards widely accepted in Colchester?

Yes, in Colchester most businesses such as hotels, restaurants and stores accept credit cards without any problems. These include the major card providers such as Visa, MasterCard and American Express. However, it may be wise to keep some cash on hand for small businesses, outdoor markets, or in case of problems with card terminals. It is always a good idea to check with individual stores if you are unsure.

Where can I find the best view of Colchester?

Castle Park offers the best view of Colchester. From the slopes near Colchester Castle, visitors can enjoy panoramic views of the historic town center with its Roman walls, the bustling High Street and the tranquil River Colne. The park's verdant landscapes, framed by a beautiful backdrop of medieval and Victorian architecture, offer an unparalleled view of Colchester's rich heritage. A late afternoon visit guarantees an enchanting sunset view.

Feedback

I hope you found this article informative and helpful. I'm eager to improve the content and make it even more valuable for you. If you have any feedback or suggestions, I would love to hear from you.

Do you have any tips or hidden gems that you think should be added to the list? Are there any areas that you feel could use more explanation or clarification?

Your input is greatly appreciated and will help us to continue providing high-quality content that meets your needs and interests. Please feel free to share your thoughts.