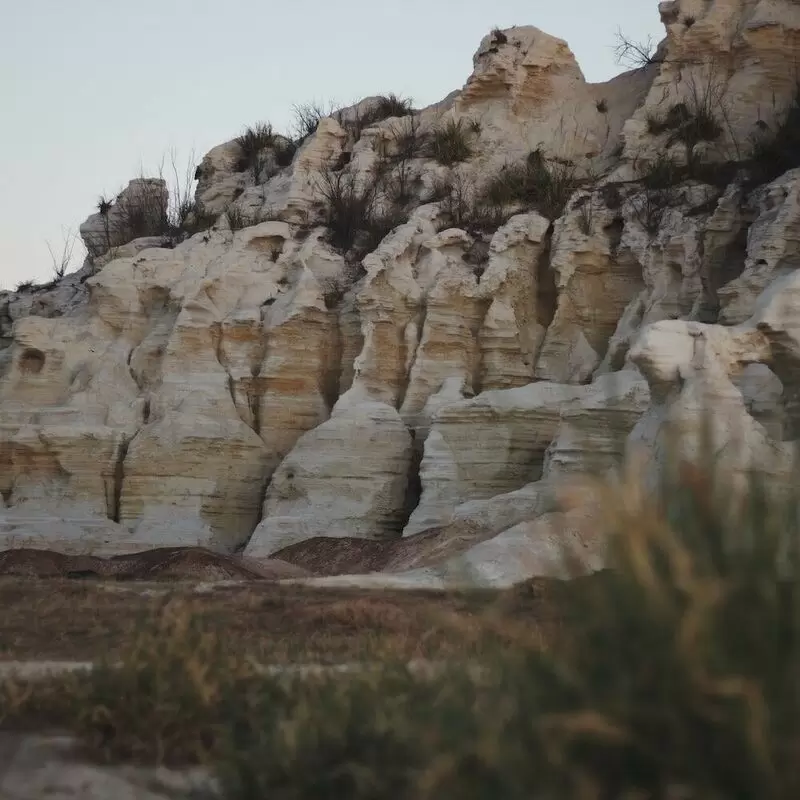 1. Benoni Monkey And Bird Park
Venture into the heart of Benoni and explore the fascinating "Benoni Monkey And Bird Park". The park is a true paradise for animal lovers and is home to an incredible variety of exotic birds and playful primates. Enjoy a peaceful boat ride on a lake with Japanese koi or relax in the tea garden. The atmosphere of this charming retreat is truly unique. And just around the corner is the equally impressive Bunny Park, home to herbivores of all shapes and sizes.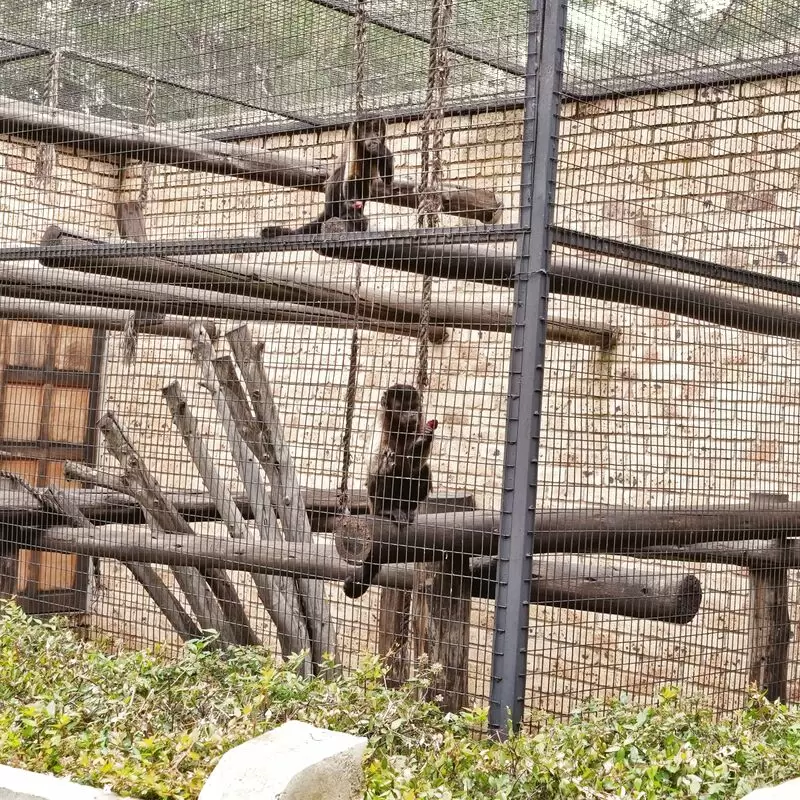 Benoni Monkey And Bird Park
244 Swallow Rd, Rynfield AH, Benoni
Monday - Sunday: 9:00 AM – 4:30 PM
2. Korsman Bird Sanctuary
Experience the magic of nature at Korsman Bird Sanctuary, the vibrant bed of bird diversity in the heart of Benoni. Not only is it a birdwatcher's paradise with over 60 species of birds, it is also a visual delight with breathtaking sunset views. Enjoy a peaceful walk with panoramic views or a picnic by the waterhole. Just a stone's throw away, you can enjoy a shopping spree in the lively atmosphere of Lakeside Mall. A true blend of tranquility and urban flair!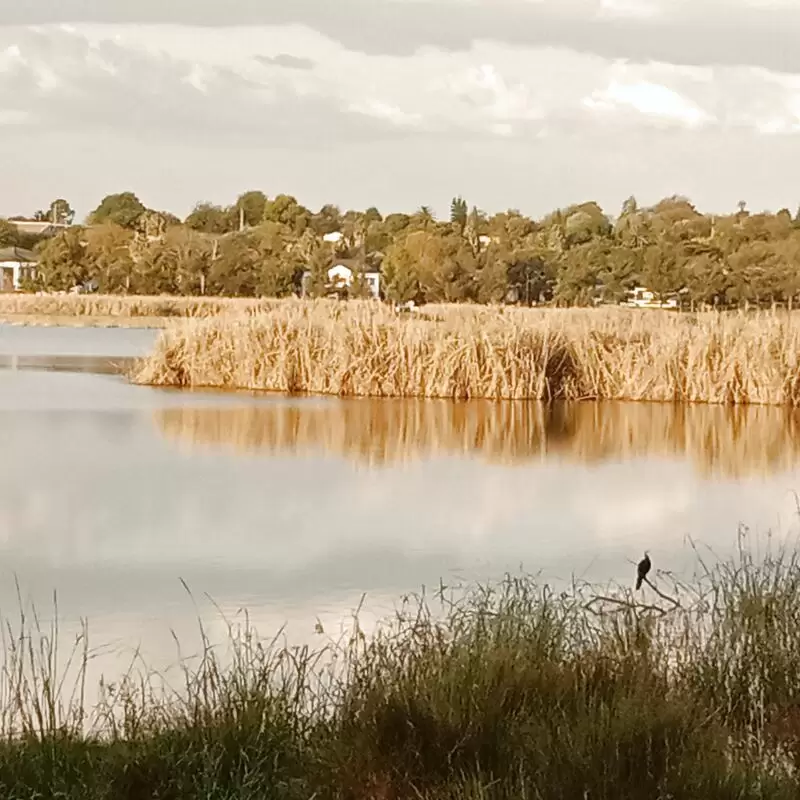 Korsman Bird Sanctuary
The Dr, Westdene, Benoni
Monday - Sunday: Open 24 hours
3. Lakeside Mall
Overlooking the beautiful man-made lake in Rynfield, Lakeside Mall offers more than just a shopping spree. It's a shopper's paradise, with over 130 stores and a variety of restaurants. It also houses a musical fountain that is a spectacle at night. A ride on the mini-train is a delight for children. Just a stone's throw away is Willowmoore Park, a first-class cricket stadium that offers a mix of shopping and sports fun.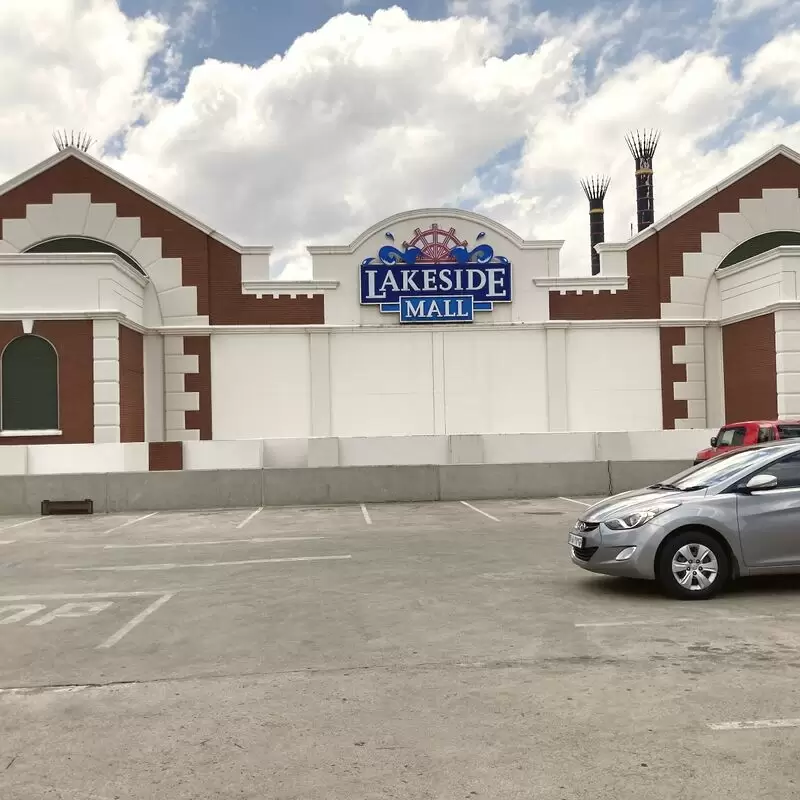 Lakeside Mall
18b Tom Jones St, Benoni
Monday - Friday: 9:00 AM – 6:00 PM
Saturday: 9:00 AM – 5:00 PM
Sunday: 9:00 AM – 2:00 PM
4. Bokkie Park

The "Bokkie Park" in Benoni is an enchanting haven that is home to a variety of domestic animals. Here children can experience nature up close and feed the rabbits and goats. Parents can enjoy a relaxing picnic while the little ones frolic.

Insider tip: Stock up on vegetables and fruit to feed the animals. Also, take a leisurely walk around the adjacent lake. Nearby is the charming Korsman Bird Sanctuary, a birdwatcher's paradise.

Bokkie Park
38 Southvale Rd, Leeuwpoort 113-Ir, Boksburg

Monday - Sunday: 8:00 AM – 5:30 PM
5. Uncle Tim's Centre
Uncle Tim's Centre is a unique cultural gem in Benoni. Immerse yourself in local history by touring the landmark buildings, strolling through the fascinating antique stores for a nostalgic stroll, or enjoying a meal at the charming restaurant. There are even classes offered in creative arts that will be an unforgettable experience. Nearby, on Glynn Street, is the Benoni Museum, which offers an in-depth look at the city's history and culture. Feel like a local and capture memories in the timeless atmosphere of Benoni!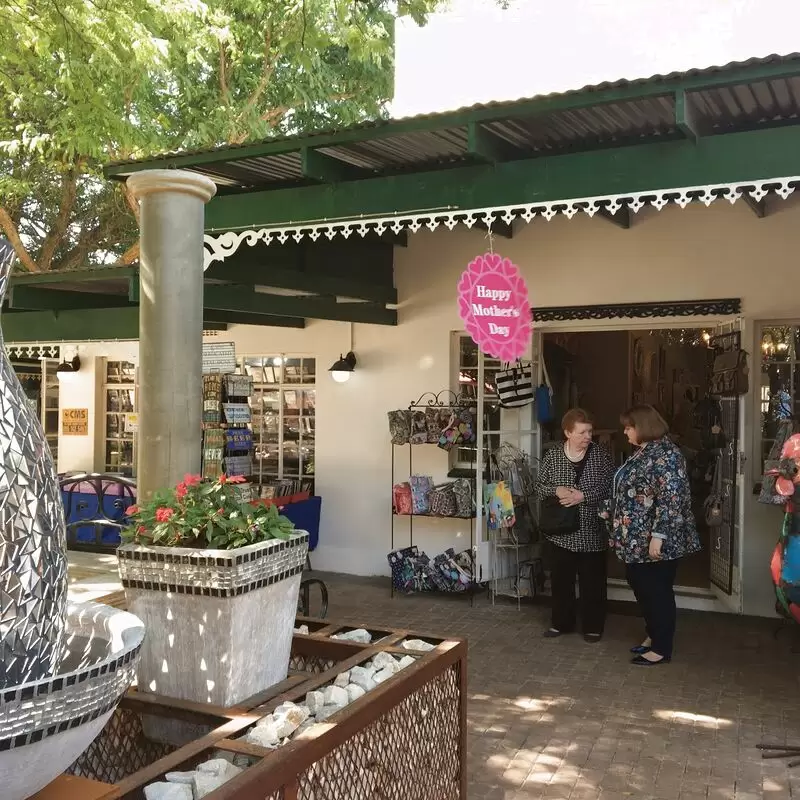 Uncle Tim's Centre
40 High Rd, Brentwood Park, Benoni
Monday - Sunday: 9:00 AM – 5:00 PM
6. Homestead Dam

Discover the tranquil oasis of Homestead Dam. This emerald jewel in Benoni invites you to scenic picnic areas and picturesque hiking trails. Don't miss the sight of vibrant waterfowl and local fishermen fishing in the background.

Insider tip: Bring a good book, as this place is an avid reader's paradise! Another place of interest is Bunny Park, just a short drive away, an ideal destination for family fun.

Homestead Dam
78 Wilge Rd, Kleinfontein AH, Benoni

Monday - Sunday: Open 24 hours
7. Marievale Bird Sanctuary

Marievale Bird Sanctuary is a feathered paradise that offers a tranquil retreat to nature lovers in Benoni. This bird sanctuary is known to be home to an impressive 280 species of birds, making it a prime spot for birdwatchers. Whispering reeds, sparkling water and melodious bird calls create a mesmerizing atmosphere.

Here's an insider tip: go early to catch a spectacular sunrise amidst birdsong. Nearby, the quaint town of Nigel is waiting for you to explore for a dose of charming South African culture and hospitality.

Marievale Bird Sanctuary
Nigel Delmas Rd, Greater Nigel, Nigel

Monday - Sunday: 6:00 AM – 6:00 PM
8. Northmead Square
Northmead Square is the heart of Benoni's local flavor! With a mix of over 50 stores, it's a hive of activity filled with captivating retail offerings, diverse dining options and entertainment venues. Don't miss the eclectic "Music Kitchen," a hidden gem that features heartwarming performances by local artists. Just ten minutes away, you can immerse yourself in the tranquility of Homestead Lake, an idyllic recreational oasis. A visit to Northmead Square makes every moment in Benoni a celebration.
Northmead Square
Fourteenth Ave, Northmead, Benoni
Monday - Friday: 9:00 AM – 6:00 PM
Saturday: 9:00 AM – 5:00 PM
Sunday: 9:00 AM – 1:00 PM
9. OR Tambo Cultural Precinct
A must-see for history buffs, the OR Tambo Cultural Precinct honors the life of anti-apartheid politician Oliver Tambo. Delve into South Africa's captivating past through an impressive display of artifacts and exhibits. Busts of other anti-apartheid activists offer a rare glimpse into South Africa's struggle for freedom. In addition, the district goes beyond history, with a sculpture park and a charming bird sanctuary nearby making the visit even more rewarding and interesting.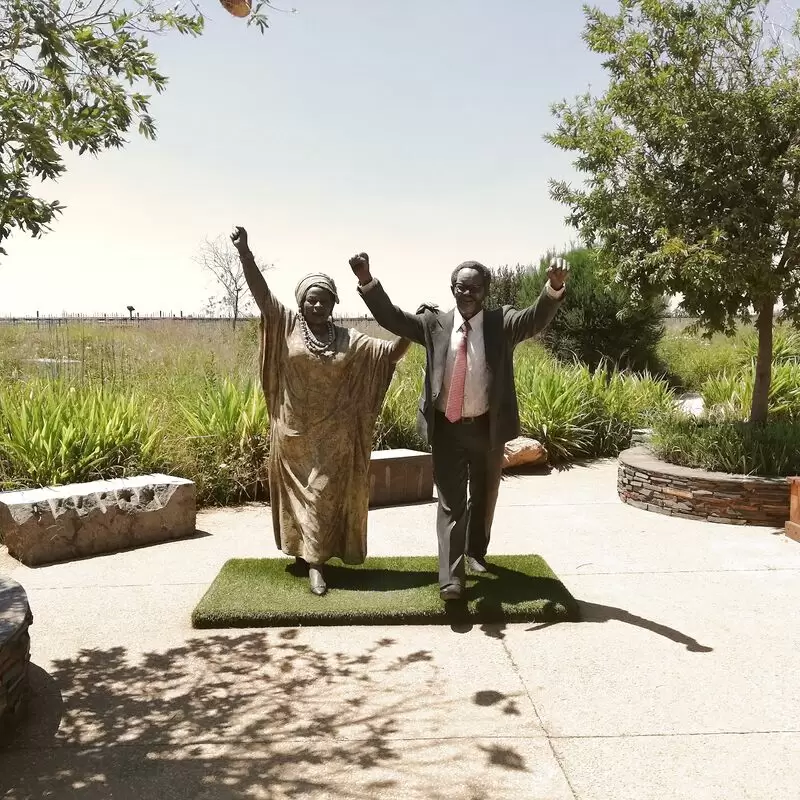 OR Tambo Cultural Precinct
3061 Tame Ave, Wattville, Benoni
Monday - Sunday: 8:00 AM – 5:00 PM
10. Homestead Lake parkrun
Homestead Lake parkrun is set amidst serene surroundings and offers 5k of invigorating fun. This weekly timed run invites everyone to run through rolling terrain with scenic views. The opportunity to view wildlife and the groomed trails add to the thrill of the run. After this adrenaline-pumping adventure, plan a visit to the nearby Bunny Park, which is home to an array of friendly animals and will enhance your authentic Benoni experience. Don't miss the fantastic café, known only to locals for its delicious food and pleasant ambiance.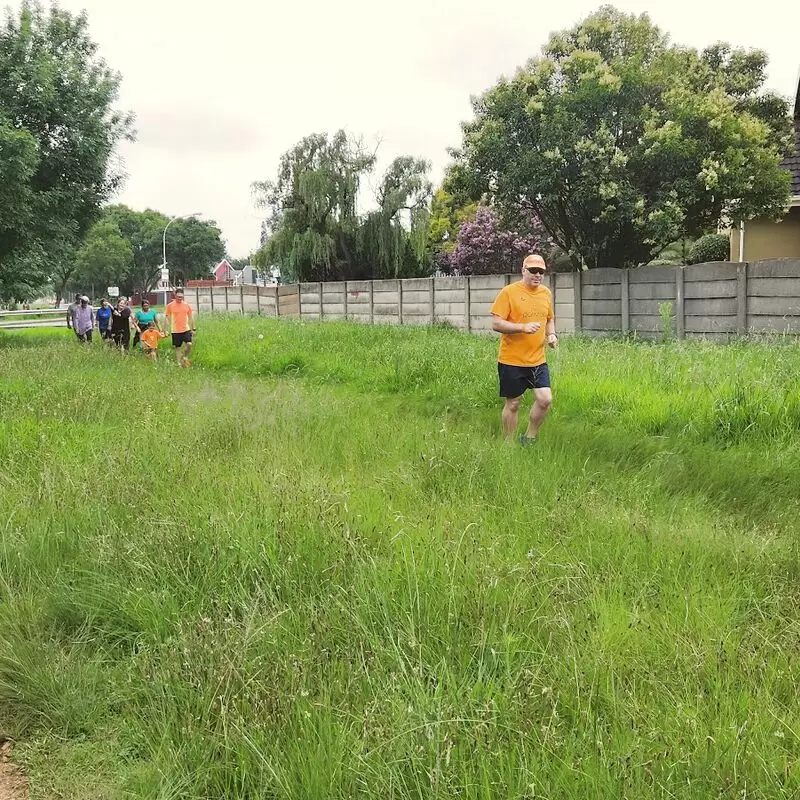 Homestead Lake parkrun
Corner Kei &, Wilge Rd, Farrarmere, Benoni
11. Bunny Park
Bunny Park in Benoni is a happy haven where cuddly bunnies roam freely. A visit guarantees the joy of interacting with these adorable creatures amidst a picturesque landscape. There are hidden areas in the park where the friendly fur balls love to hop around. Little tip: buy tasty carrots at the entrance gate to become the rabbits' best buddy! Near the park, the Vesco Tennis Club and the bustling Lakeside Mall offer a unique blend of recreational and shopping experiences.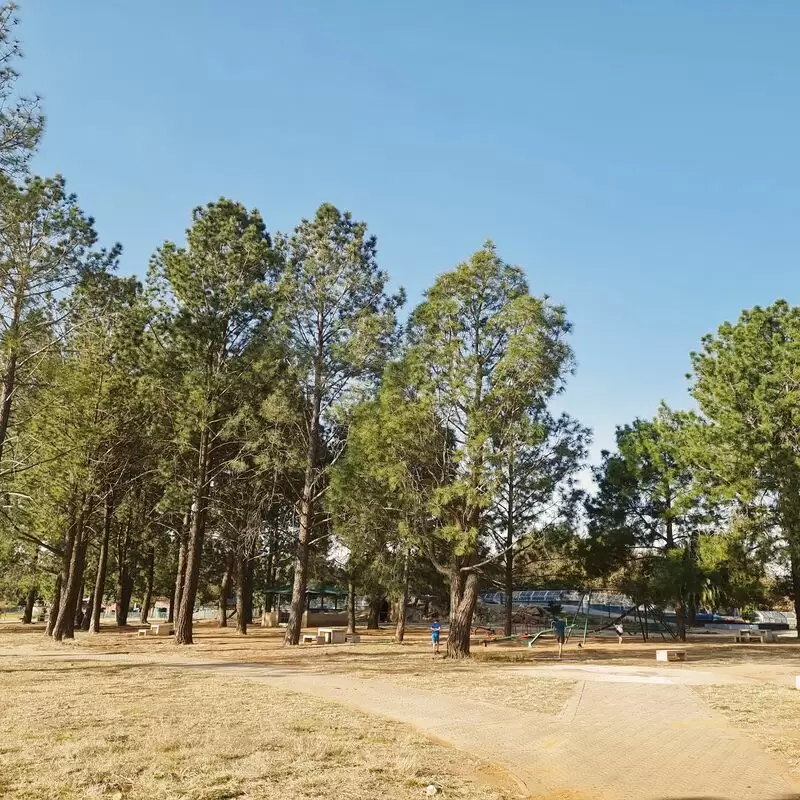 Bunny Park
80 Pretoria Rd, Rynfield, Benoni
Monday - Sunday: 9:00 AM – 4:00 PM
12. Mazaar of Hazrat Khalid Shah Bawa R.A.
Discover the serenity of Hazrat Khalid Shah Bawa R.A.'s Mazaar, a sacred shrine bursting with spirituality and deep-rooted history. Surrounded by lush, green landscapes, it is a haven for those seeking inner peace. Meet local believers and experience the heritage. After your visit, be sure to explore the nearby Bunny Park. This petting zoo with hundreds of rabbits, picnic areas and tranquil lakes is a delightful contrast to your spiritual journey. Benoni has surprises around every corner!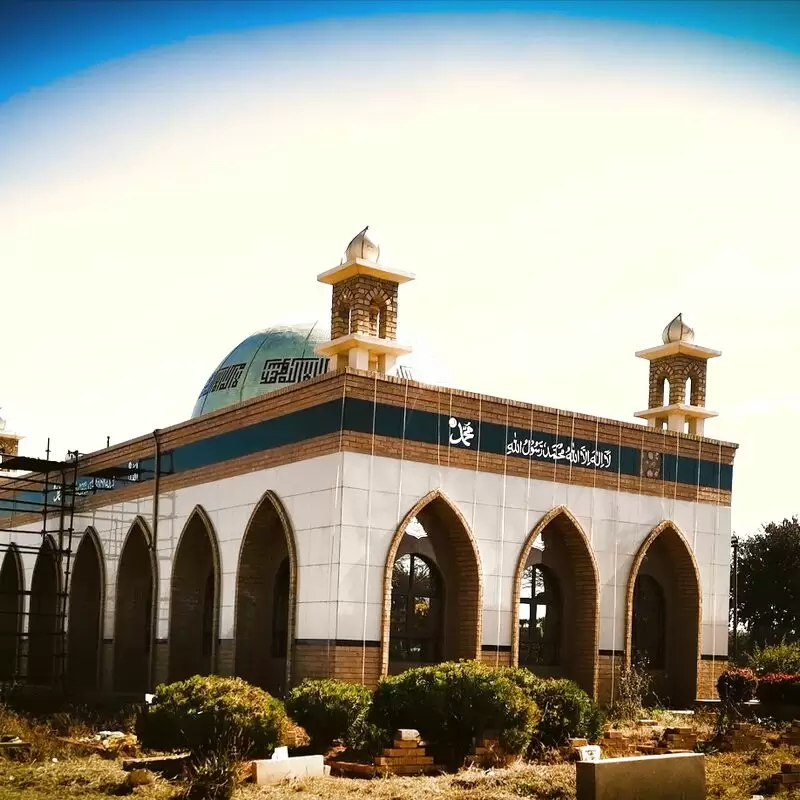 Mazaar of Hazrat Khalid Shah Bawa R.A.
3007 Mamkele St, Wattville, Benoni
13. MoAfrika Tours
MoAfrika Tours offers an authentic African experience. They take you off the typical tourist routes to the hidden gems of South Africa. You'll roam the rugged bushveld, experience wildlife up close and absorb the local culture. What sets them apart are their well-informed tour guides, who creatively weave together historical and current events. Nearby attractions include the Cradle of Humankind, a UNESCO World Heritage Site just a short drive away. So begin your South African adventure with MoAfrika Tours and immerse yourself in untamed Africa.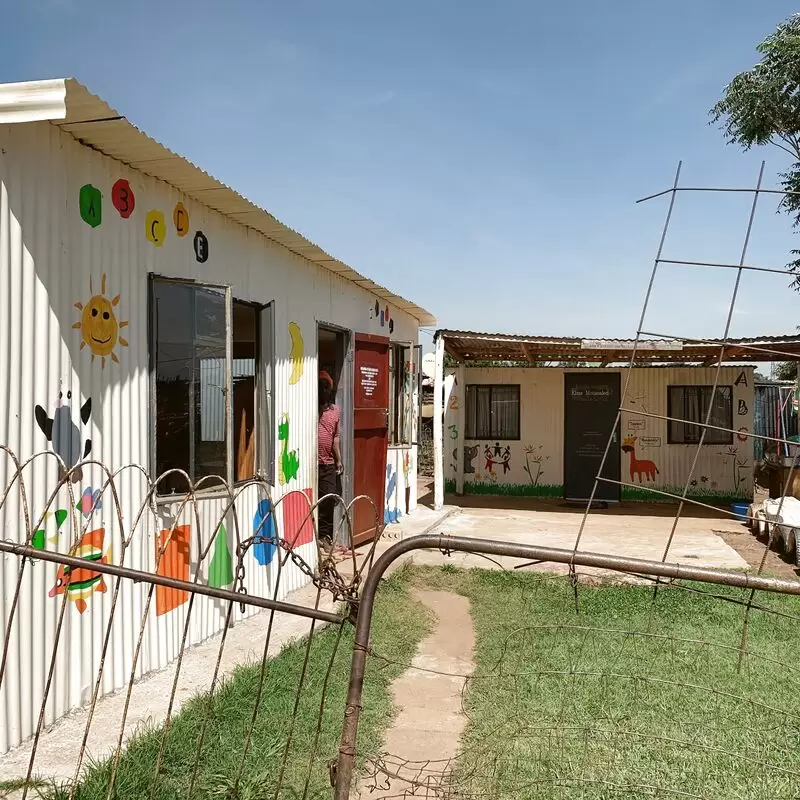 MoAfrika Tours
122 Sandham Rd, Norton's Home Estates, Benoni
Monday - Sunday: 6:00 AM – 11:30 PM
14. Mufasa Backpackers
Make your South African adventure richer with a stay at Mufasa Backpackers in Benoni. This lively, budget hostel offers a unique experience with clean, comfortable accommodations and a warm local touch. You can meet in the common room, relax in the lush garden, or share stories around the fire pit under the starry African sky. Just 5 km away, be sure to visit the tranquil Korsman Bird Sanctuary, home to over 250 species of birds - a hidden gem that many tourists don't know about.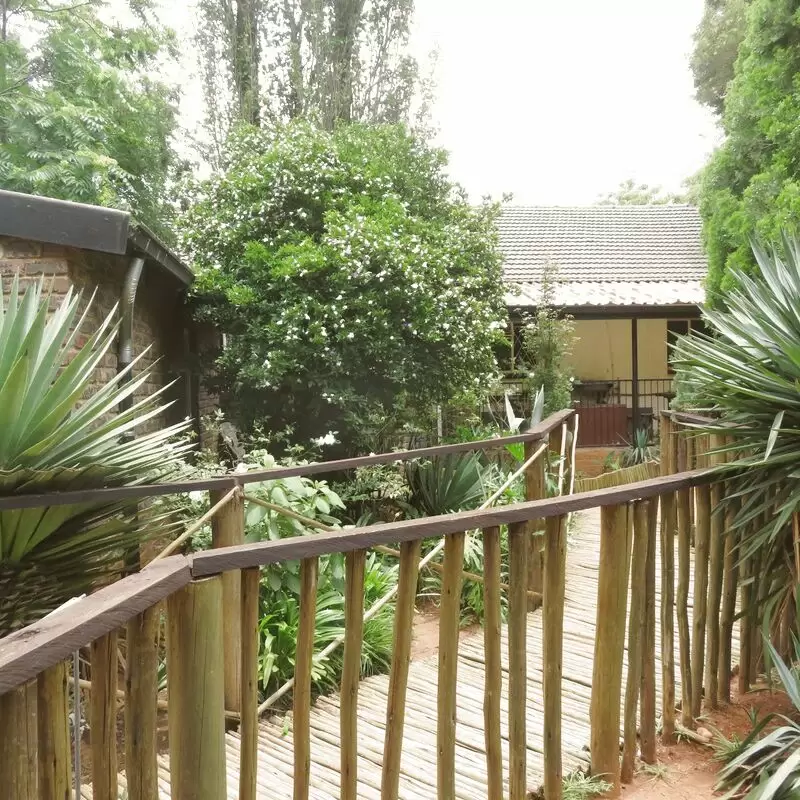 Mufasa Backpackers
21 4th Rd, Van Ryn SH, Benoni
Monday - Sunday: 8:00 AM – 5:00 PM
Best Time to Visit Benoni
The ideal time to visit Benoni, South Africa, is during the dry winter months, from May to September. The weather is often sunny and warm during the day, while temperatures drop at night - ideal for wildlife viewing and outdoor activities.
Annual Weather in Benoni
Benoni 3-Day Forecast
Wed, 27 September
Night
57 °F
14 °C
0%
Morning
54 °F
12 °C
0%
Afternoon
66 °F
19 °C
69%
Evening
56 °F
13 °C
67%
Thu, 28 September
Night
54 °F
12 °C
64%
Morning
54 °F
12 °C
0%
Afternoon
64 °F
18 °C
0%
Evening
67 °F
20 °C
0%
Fri, 29 September
Night
61 °F
16 °C
0%
Morning
60 °F
16 °C
0%
Afternoon
75 °F
24 °C
0%
Evening
75 °F
24 °C
0%
Questions & Answers

What is the local language in Benoni?

The local language spoken in Benoni, South Africa, is Zulu. However, due to the multicultural nature of the city, English and Afrikaans are also widely spoken and understood. In addition, there are several other Afrikaans languages spoken by different ethnic communities in the city, including Xhosa and Sotho. It is a melting pot of different languages, reflecting South Africa's rich cultural heritage.

Is it safe to travel around Benoni?

In Benoni, as in many other cities, there are areas that are perfectly safe for tourists and others that could be rather risky. It is generally safe to move around, especially during the day, but as in any other destination, it is advisable to take the usual precautions. Avoid secluded areas and do not walk alone at night, and always take care of your personal belongings. Enjoy the city's quiet natural parks, the various stores and try the local cuisine for an unforgettable experience.

What is the local cuisine like?

Benoni, South Africa, boasts a vibrant local cuisine that is often described as a blend of different cooking traditions, including African, European and Asian influences. The region is known for its bold flavors, which include dishes such as boerewors, a traditional sausage, and biltong, a dried and salted meat. Fresh seafood, hearty stews, corn-based dishes and sweet treats like milk cakes are also common in Benoni's gastronomic offerings. Vegetarian and vegan options are increasingly offered in this diverse culinary landscape.

Are there any local customs or traditions I should be aware of?

When traveling in Benoni, South Africa, mutual respect is essential. The traditional greeting in Zulu or Xhosa is a firm handshake. English is widely spoken, but speaking a few words in local languages such as Zulu or Xhosa is appreciated. In restaurants and with cab drivers, it is customary to tip for good service. It is also considered polite to offer food or drinks when visiting. South Africans are very appreciative of their culture and traditions; avoid negative remarks.

Is there any public transport available?

Yes, there is public transportation in Benoni, South Africa, mainly in the form of minibus cabs, which are common throughout the country. They operate on specific routes and can be stopped at the roadside. Gautrain buses also connect Benoni with Johannesburg and Pretoria. However, there is no comprehensive public transport network in the region, so it is often advisable for tourists to rent a car or use ride services such as Uber to ensure maximum comfort and mobility.

What's the currency used in Benoni?

The currency in Benoni, as in the rest of South Africa, is the South African Rand. Its sign is "R" and its ISO 4217 code is ZAR. Coins and bills come in denominations of R1, R2, R5, R10, R20, R50, R100 and R200. It is advisable that travelers carry some local currency for small transactions, although credit cards are widely accepted.

Can I drink tap water in Benoni?

Tap water is safe in most regions of South Africa, but can vary in quality depending on the region. In Benoni, tap water is generally considered safe for consumption. However, due to occasional problems with water quality, it is advisable to drink bottled water or use water purification tablets, especially if you have a sensitive stomach.

Are credit cards widely accepted?

Yes, credit cards are widely accepted in Benoni, South Africa. Common cards such as Visa, MasterCard, Discover and American Express can be used in most stores, hotels, restaurants and larger stores. However, cash may be preferable at small local markets, street vendors or in rural areas. Be sure to inform your bank of your travel plans to avoid problems with international transactions.

How can I get a local SIM card?

When you arrive in Benoni, South Africa, you can buy a local SIM card in numerous stores such as cell phone stores, supermarkets or at the airport. It is advisable to choose one of the popular telecom providers such as Vodacom, Cell C or MTN. To activate your SIM card, you will need your passport to identify yourself according to local regulations. It is advisable to purchase prepaid plans based on your data or call requirements. Before your trip, make sure your cell phone is unlocked.

Is Wi-Fi easily accessible in Benoni?

Wi-Fi in Benoni, South Africa, is readily accessible, although it is mainly available in urban areas and tourist centers such as hotels, restaurants, cafes and shopping malls. Some public places also offer public Wi-Fi. However, the speed and reliability can vary. For tourists, it is recommended to buy a local SIM card with a data plan to get a more reliable internet connection.

Are there any specific dress codes in Benoni?

There is no formal dress code in Benoni, South Africa, and locals generally wear Western clothing. In general, it is recommended to dress modestly and comfortably to respect the cultural and religious diversity in the region. Appropriate clothing is summer clothing for the warm months and a light jacket for the cooler evenings. Remember to wear appropriate clothing for wildlife viewing when visiting the Korsman Bird Sanctuary or similar sites.

What's the healthcare system like in Benoni?

In Benoni, as in the rest of South Africa, there are both public and private health care systems. The public system primarily serves the low-income population, but is often overburdened and less well equipped than the private system. The private health care system in Benoni provides a high standard of care with modern facilities and well-trained medical professionals, but is generally more expensive and used primarily by middle- and high-income people. Health insurance is often purchased to cover these costs.

Are there any unique laws or rules in Benoni?

In Benoni, South Africa, laws and regulations are generally aligned with the national laws of South Africa. Therefore, it is important to respect local customs and traditions, always ask before photographing locals, and ensure appropriateness when visiting religious or historical sites. South Africa has strict rules about smoking in public places, and drug use, possession, and trafficking are illegal. Follow traffic rules closely, as South Africa has a major road safety problem.

Is tipping expected in Benoni?

Yes, tipping is generally expected in Benoni, South Africa, similar to other places in the country. It is customary to tip about 10 to 15 percent of the total bill in restaurants. It is also common to tip cab drivers, hotel staff, tour guides and hairdressers. However, tipping is not obligatory and is at your discretion, depending on the quality of the service provided.

Can I rent a car in Benoni?

Yes, you can definitely rent a car in Benoni, South Africa. This city offers several reputable car rental agencies where you can choose from different types of vehicles depending on your budget and preferences. To rent a car, you must present a valid driver's license and sometimes an international driver's license is also required. Remember that you drive on the left side of the road in South Africa.

Is Benoni a family-friendly place?

Yes, Benoni is very family friendly and offers a range of activities for all ages. The city offers several parks, nature reserves and lakes that are perfect for family outings. Children will love the Bunny Park, which is home to various species of animals. Water sports enthusiasts can visit Homestead Lake, while history buffs can explore the local museums. Benoni also offers kid-friendly restaurants and shopping centers that guarantee a healthy travel experience for the whole family.

Where can I find emergency services?

In Benoni, you will find several emergency services that provide immediate assistance. Kempton Park Hospital and Life The Glynnwood Hospital are some of the main healthcare providers. In case of fire disasters, you can rely on the Benoni Fire Station. The Benoni South Africa Police Service (SAPS) takes care of all security issues. It is recommended that you keep police contact details handy during your stay in Benoni.

Are there any wildlife reserves near Benoni?

Yes, there are several game reserves near Benoni. The Rietvlei Nature Reserve near Pretoria is home to a wide variety of wildlife, including zebra, buffalo and several species of antelope. Suikerbosrand Nature Reserve, south of Johannesburg, is home to an abundance of bird species and mammals such as wildebeest and brown hyena. Visitors can join guided safari tours or go on self-drive tours to explore this beautiful area at their own pace.

What is the average cost of a meal out in Benoni?

Prices for a meal in Benoni can vary greatly depending on which restaurant you choose, from basic cuisine to upscale restaurants. However, on average, you can expect to pay between R100 and R200 (about $7-$14) per person for a meal at a mid-range restaurant. This price usually includes an appetizer and a drink. A three-course meal for two at an upscale restaurant can cost between R500-R800 ($35-$55). Please note that these prices do not include a tip, which you may wish to give for good service.

Are there any annual traditions or festivals?

Yes, Benoni hosts various events and traditions throughout the year. One of them is the Benoni Art Route, which celebrates local arts and crafts and gives visitors the opportunity to discover the creative side of the city. The city also participates in the global Earth Hour initiative to raise awareness about environmental issues. There's also the annual Summer Festival, with live music, food stalls and family-friendly activities, which offers a real taste of the local community spirit.

Can I use my driving license from my home country in Benoni?

Yes, foreign visitors can drive in Benoni, South Africa with their driver's license, provided it is in English and has a photo. If your license is not in English, you will need to obtain an International Driving Permit (IDP) in your home country before traveling. Remember that you should always have your passport with you when driving, as it may be requested for identification purposes.

Is there an airport in Benoni?

Yes, there is an airport near Benoni, South Africa. O.R. Tambo International Airport, located about 16 km west of Benoni, is the main airport serving the city. This airport is one of the busiest in Africa and offers both domestic and international flights. It is well connected to Benoni, making it very easy for tourists to arrive and depart.

How can I get from the airport to the city center?

Benoni, South Africa, is located near the O.R. Tambo International Airport. The easiest way to reach the city center is by cab or a ride-sharing service like Uber, which should take about 15 to 20 minutes. Alternatively, there are car rental agencies at the airport. Public transportation such as buses or trains are limited and may not be the most convenient solution, especially if you have luggage.

What is the prevalence of English speakers?

English is widely spoken and understood in Benoni, South Africa. It is one of the eleven official languages spoken in the country and is widely used in businesses, schools and the media. Although it is not the native language for many locals, it is usually the second or third language they learn. Foreign visitors will therefore not have major problems with the language barrier when communicating or seeking information in English.

How diverse is Benoni's population?

Benoni is located in the Gauteng province of South Africa and has a diverse population that reflects the multicultural character of South Africa. The majority of Benoni's residents are black Africans, representing a wide range of ethnic groups. However, there are also significant numbers of white, colored, Indian and Asian residents. English and Afrikaans are widely spoken, along with Zulu and other African languages. This rich mix of races and cultures contributes to Benoni's dynamic and vibrant atmosphere.

Feedback

I hope you found this article informative and helpful. I'm eager to improve the content and make it even more valuable for you. If you have any feedback or suggestions, I would love to hear from you.

Do you have any tips or hidden gems that you think should be added to the list? Are there any areas that you feel could use more explanation or clarification?

Your input is greatly appreciated and will help us to continue providing high-quality content that meets your needs and interests. Please feel free to share your thoughts.