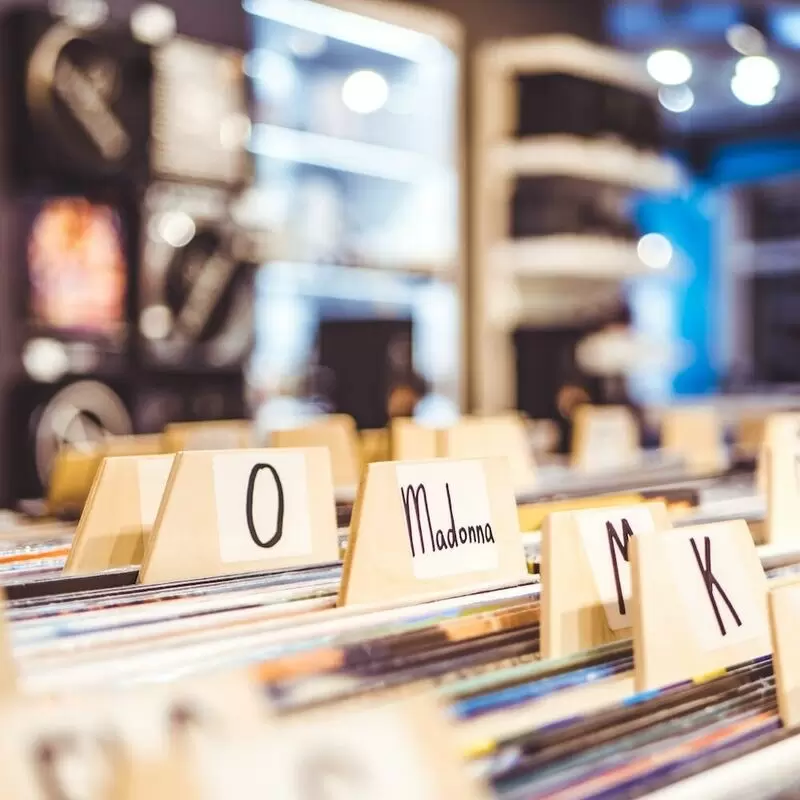 1. Scarborough Castle
Scarborough Castle is a fortress steeped in history, perched on a rocky precipice above the sea. Breathe in royal stories wrapped in dynamic vistas from Scarborough to Filey. Step on ancient Roman signal stations and feel the reverberations of Viking invasions. Indulge your taste buds at the Master Gunner's House Tearoom - a true hidden gem. Nearby, don't miss the breathtaking views of Filey Brigg or the tranquility of Filey Bird Garden and Animal Park.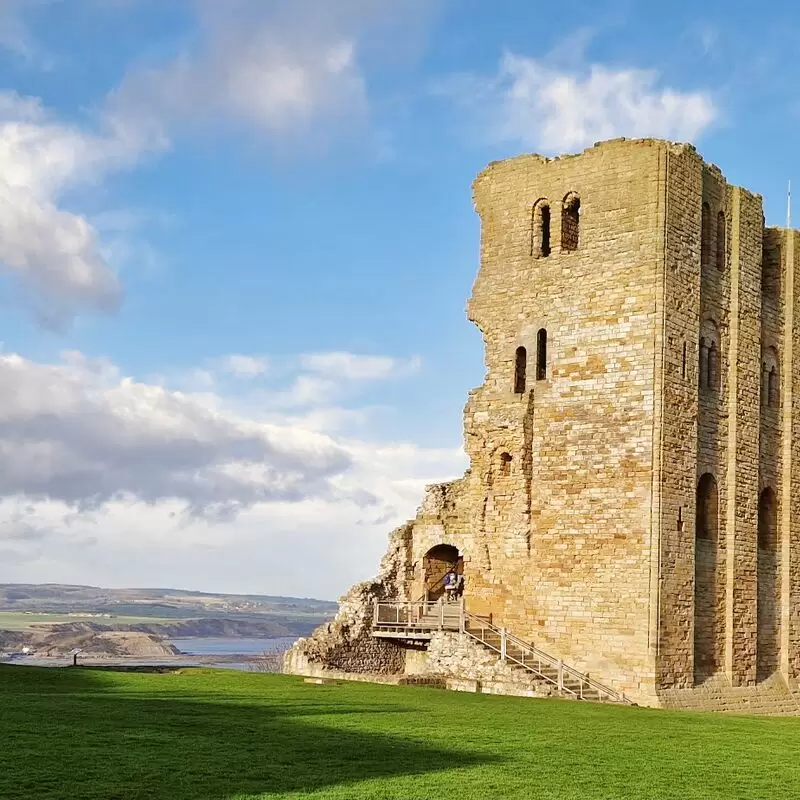 Scarborough Castle
Castle Road, Scarborough
Monday - Sunday: 10:00 AM – 5:00 PM
2. RSPB Bempton Cliffs

A visit to RSPB Bempton Cliffs is a must for nature lovers visiting Filey. The cliffs are considered the best place in England to see seabirds. In high season, you can see 250,000 birds here - imagine puffins, gannets and kittiwakes filling the air with their calls!

Insider tip: Bring binoculars to see the birds up close. It's also just a short, scenic drive from the fascinating Filey Museum, which offers a glimpse into local history.

RSPB Bempton Cliffs
Cliff Lane, Bempton, Bridlington

Monday - Sunday: 9:30 AM – 5:00 PM
3. Filey Brigg Country Park
Filey Brigg Country Park is the ultimate oasis for nature lovers! With its vast array of flora and fauna, stunning coastal paths and panoramic sea views, your camera will hardly find a moment's rest. Take the trail to Carr Naze for a look at the fascinating Roman signal station. Also, don't miss the nearby Filey Bird Garden and Animal Park, a delightful destination for spotting unique bird species and friendly wildlife. A true natural paradise this side of the UK!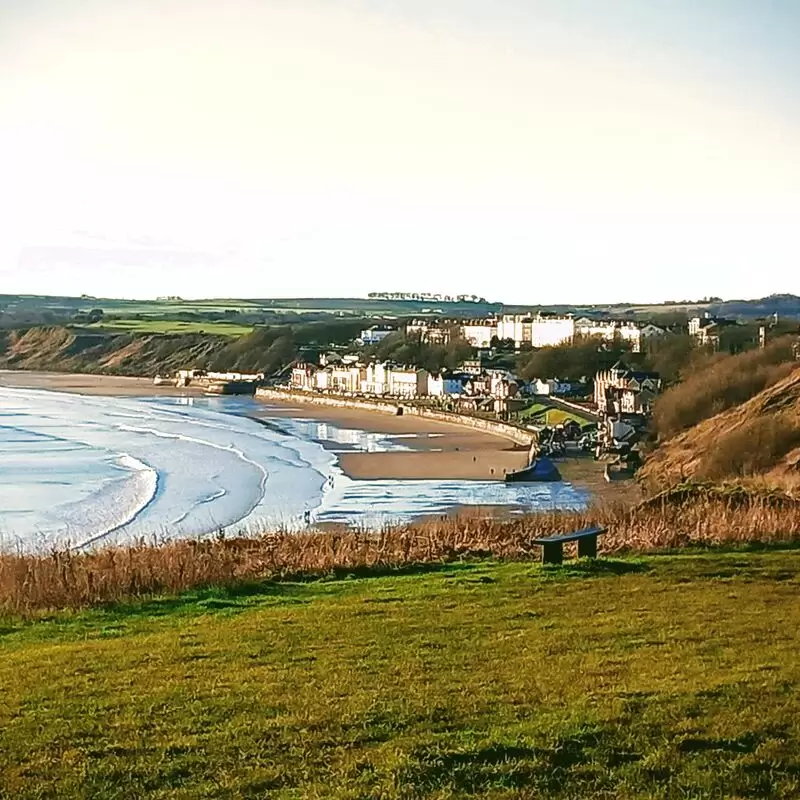 Filey Brigg Country Park
Country Park Caravan Site, Filey
Monday - Sunday: Open 24 hours
4. SEA LIFE Scarborough
Experience a magical underwater adventure at SEA LIFE Scarborough. Get up close and personal with over 1,000 sea creatures, including rays, sharks and cute penguins. Take a walk under the marine tunnel and observe the underwater world above your head. You can touch crabs and starfish in the Interactive Rockpool. Just 10 miles from Filey, make a pit stop at the magnificent Scarborough Castle, which offers breathtaking views of the sea and has historical sights as the icing on the cake.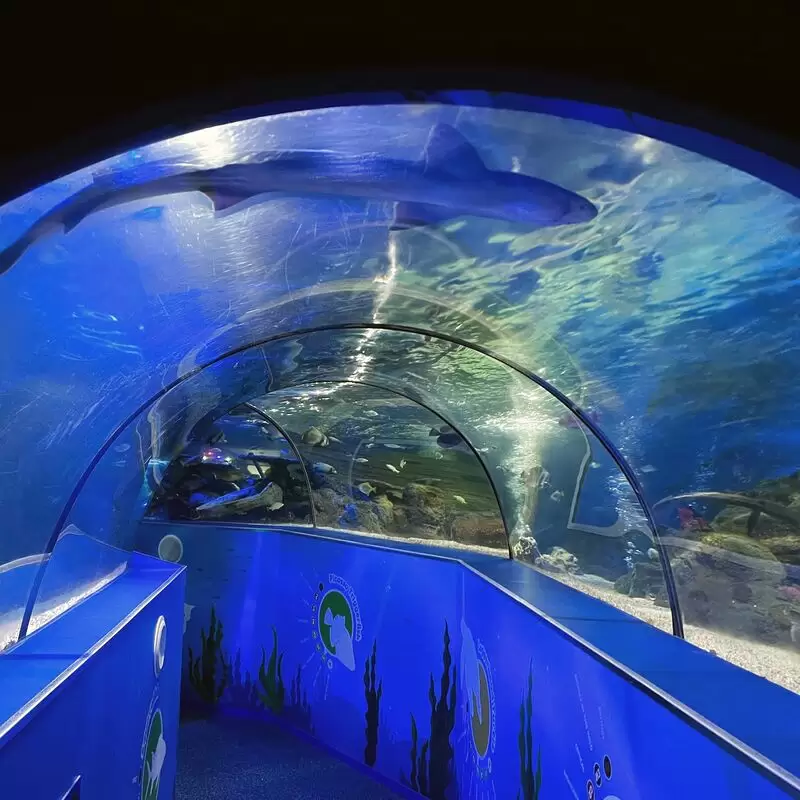 SEA LIFE Scarborough
Scalby Mills Road, Scarborough
Monday - Sunday: 10:00 AM – 3:00 PM
5. Scarborough Fair Collection & Vintage Transport Museum
The Scarborough Fair Collection & Vintage Transport Museum is a must-see for classic car lovers. Step back in time and marvel at countless perfectly preserved rides, vintage cars and mechanical organs. Don't miss the unique experience of a nostalgic music show put on by the "Mighty Wurlitzer." Located in Lebberston, a stone's throw from Filey, and just a stone's throw from the spectacular Flamborough Head lighthouse, the museum offers a blend of historic charm and natural beauty.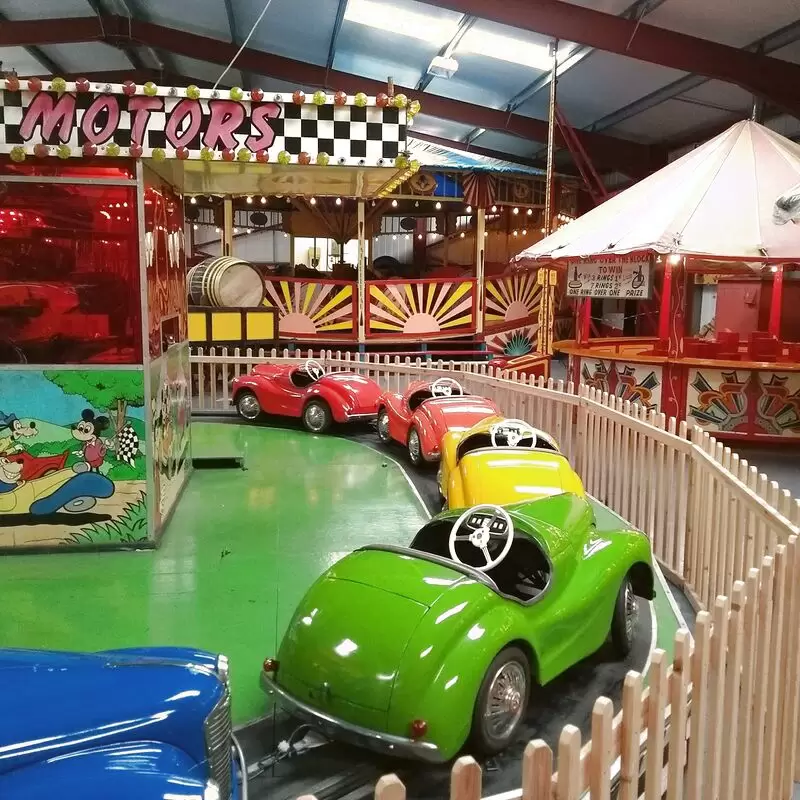 Scarborough Fair Collection & Vintage Transport Museum
Flower of May Holiday Park, Stone Pit Lane, Scarborough
Monday - Sunday: Closed
Wednesday - Saturday: 10:00 AM – 4:00 PM
6. Filey Beach
Be seduced by the enchanting Filey Beach, a rare jewel of the Yorkshire coast! Enjoy the serenity of the five-mile golden sand beach, perfect for stunning sunsets and enchanting cliff-top walks. Filey Beach is also home to timeless natural treasures like the Brigg, where you can discover fascinating rock pools. Nearby is the Filey Bird Garden and Animal Park, a delightful side trip for animal lovers. Experience the magic of an authentic British seaside resort at Filey Beach!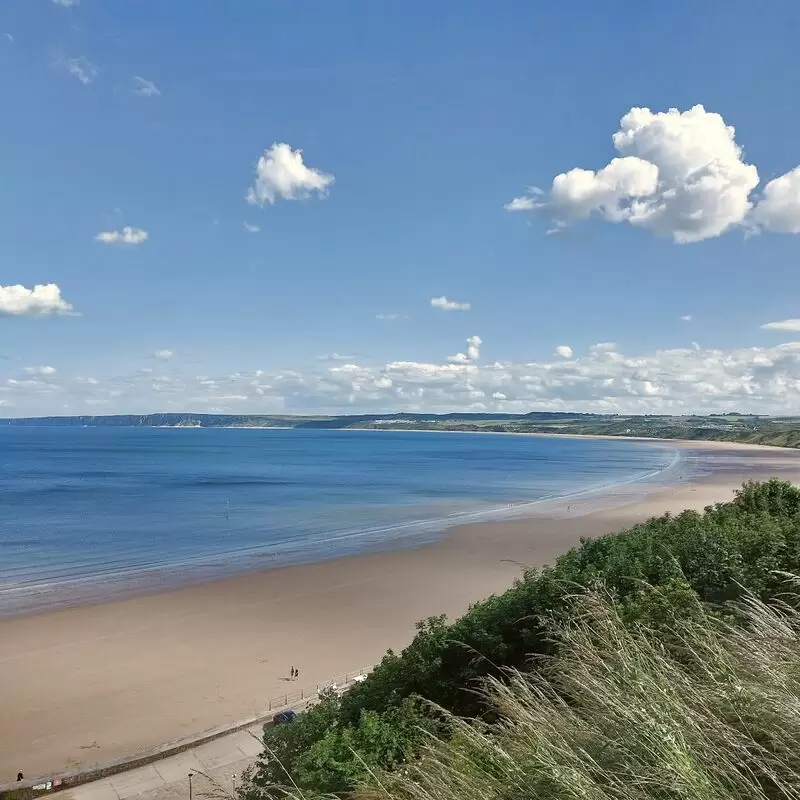 Filey Beach
Filey Beach, 1 Flat Cliffs, Filey
Monday - Sunday: Open 24 hours
7. Filey Bird Garden and Animal Park
Immerse yourself in the natural beauty of Filey Bird Garden and Animal Park - a delightful haven for animal and nature lovers. Meet charming alpacas, see exquisite peacocks and experience the fascinating life of meerkats. Don't forget the bird garden - it's a paradise for winged ones! For an insider's tip, try the park's homemade cream tea. Nearby, continue your outdoor adventure at Playdale Farm Park, just a 15-minute drive away.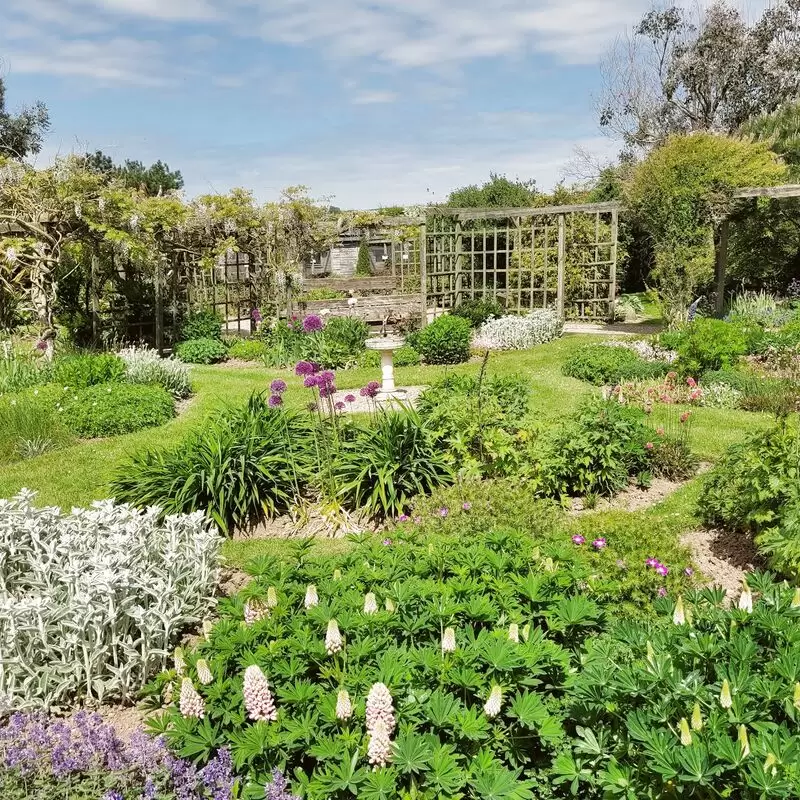 Filey Bird Garden and Animal Park
Scarborough Road, Filey
Monday - Sunday: 10:00 AM – 5:00 PM
8. Playdale Farm Park
Playdale Farm Park is an unbeatable destination for families in Filey. This farm offers up-close encounters with a variety of charming animals, milking demonstrations, and tractor trailer rides! An added adventure awaits at the straw barn playground, a favorite with the kids. Even the pickiest eaters will be happy with freshly prepared meals at the on-site café. Take a trip to the Scarecrow Festival in Muston, just around the corner, for a touch of local tradition and creativity!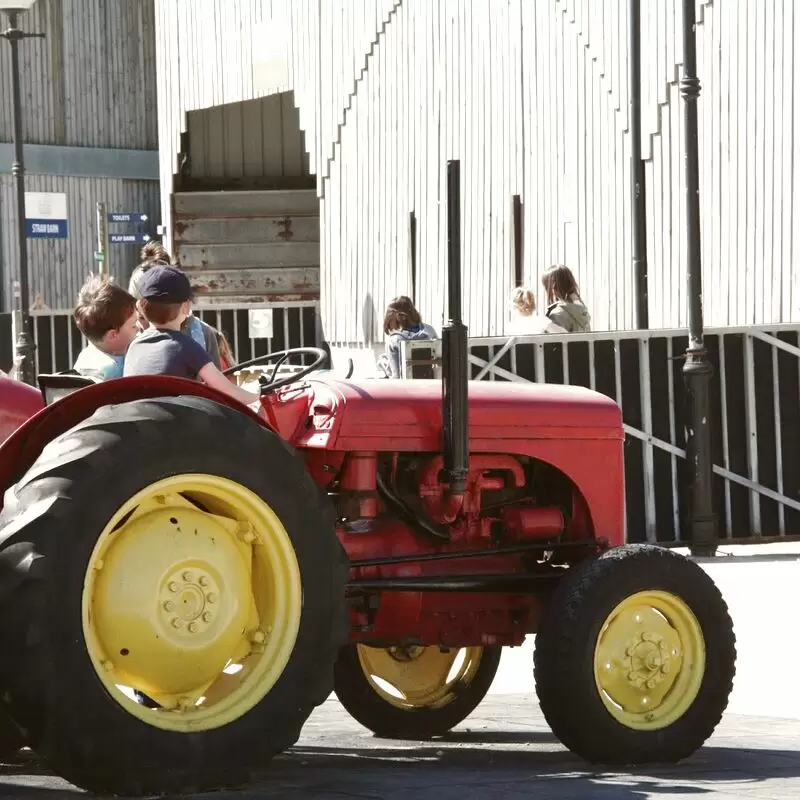 Playdale Farm Park
Carr Lane, Cayton, Scarborough
Monday - Sunday: 10:00 AM – 5:00 PM
9. Glen Gardens
A visit to Glen Gardens is a must for any Filey visitor. It is a spacious park with a variety of flowers, a boating pond and even a miniature railroad. Picturesque duck ponds and well-kept playgrounds make it an ideal picnic spot for the whole family. Observing the wildlife adds a touch of realism to nature. A short walk east will take you to Filey's unique "Sea Arch," sculpted by the mighty North Sea.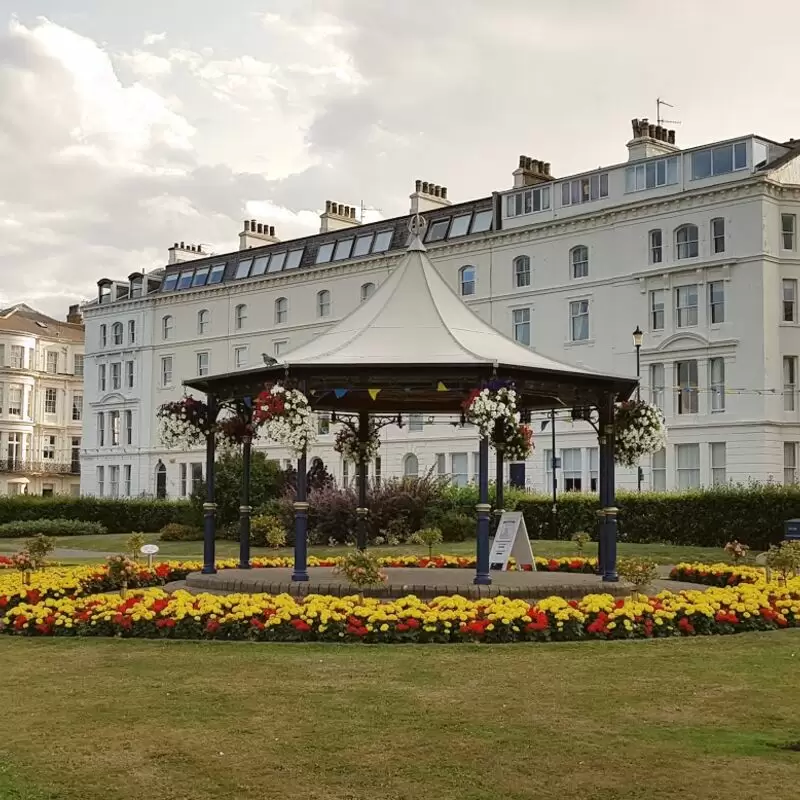 Glen Gardens
38 The Crescent, Filey
Monday - Sunday: Open 24 hours
10. Filey Brigg
Visit Filey Brigg and experience an exciting blend of natural beauty and local history. This stunning peninsula offers panoramic views and wildlife viewing, from seabirds to seals. Walk the peninsula at low tide and explore the rock pools full of marine life, or hike the beach trail through the rugged landscape. Nearby, you'll find the remains of a Roman signal station that offers a glimpse into Filey's past. Remember to time your visit with the tides and wear sturdy shoes for this unforgettable adventure! Just a short drive away is the picturesque Filey Bird Garden and Animal Park.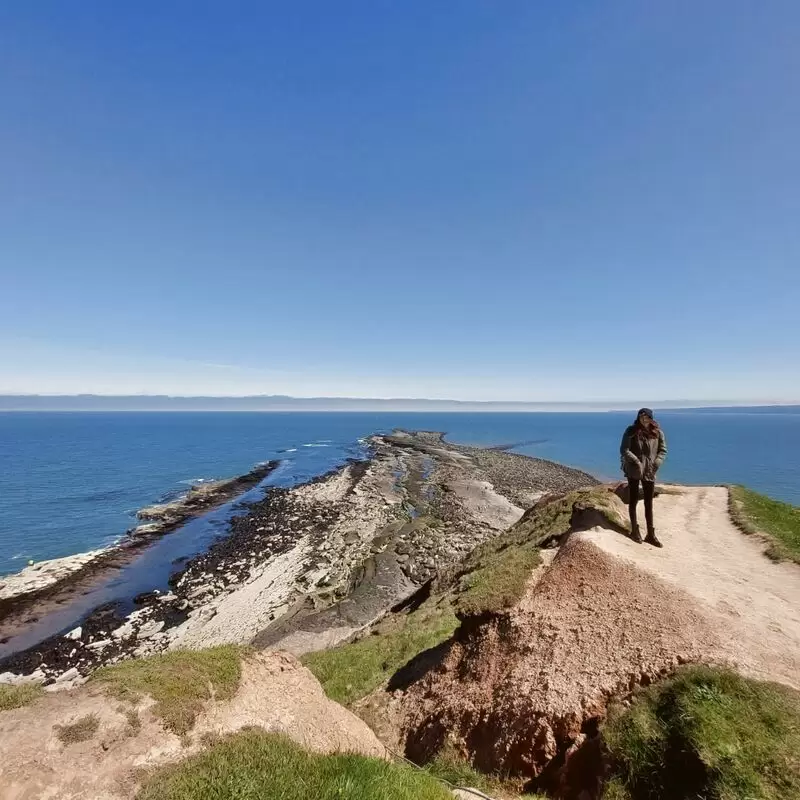 11. Filey Brigg Cliffs & Viewpoint.
Filey Brigg Cliffs & Viewpoint is an amazing wonder that offers you breathtaking panoramic views of Filey Bay and the North Sea. The brig is a perfect place for bird watching, seal spotting and sometimes even whale watching. Known for its unique rock formations and rich marine life, it is a real treat for nature lovers. Don't miss the tidal rock pools, a unique freak of nature. Nearby, the historic Filey Museum and Crescent Gardens offer additional cultural discovery.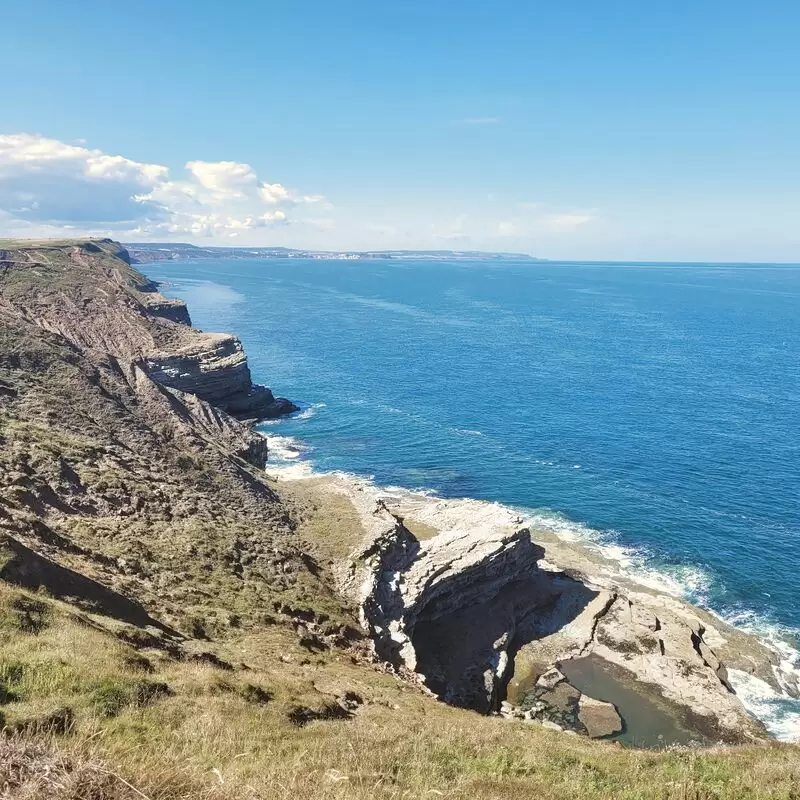 Filey Brigg Cliffs & Viewpoint.
Cleveland Way, Filey
12. RNLI Filey Lifeboat Station
Visit the RNLI's Filey Lifeboat Station and learn firsthand about the bravery of lifesavers. Witness the rigorous training of lifeboat crews and discover their rescue equipment. The station offers an exciting glimpse into the workings of marine rescue. It is not only educational, but also a moving tribute to all who serve at sea. Just a stone's throw away is RSPB Bempton Cliffs, a birdwatcher's paradise where you can spot puffins in spring and summer.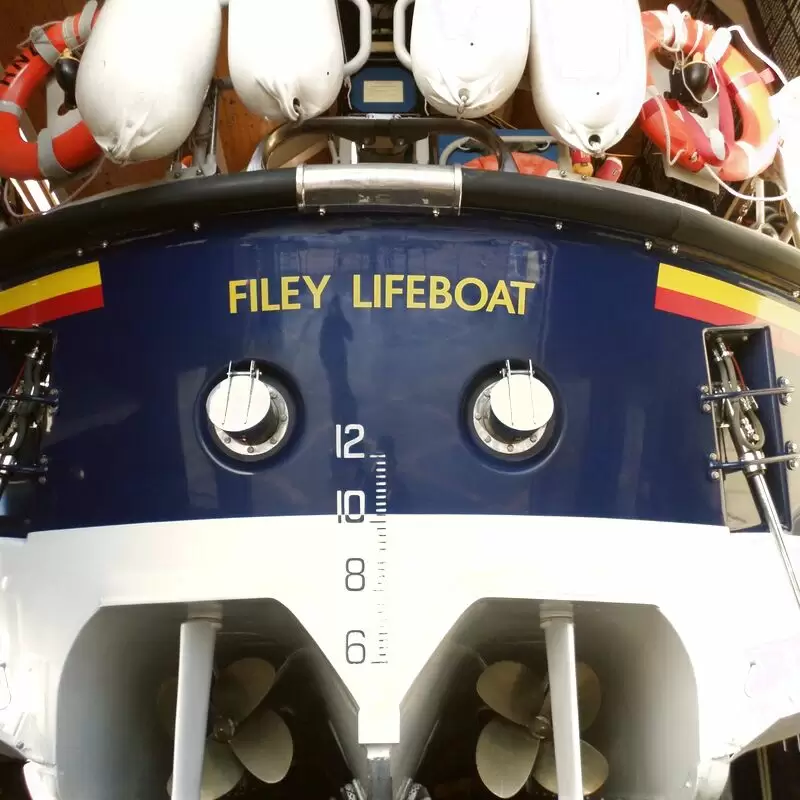 RNLI Filey Lifeboat Station
Coble Landing, Filey
13. Centenary Way Camping and Caravan Park
For a tranquil nature experience, Centenary Way Camping and Caravan Park is an essential destination. This well-maintained site offers first-class facilities amidst Yorkshire's breathtaking nature. The park is ideal for bird watching enthusiasts as it is a refuge for numerous bird species. Nearby, you can visit the fascinating Filey Bird Garden and Animal Park. A hidden gem is the park's proximity to the Cleveland Way - a hiking trail that rewards with breathtaking coastal views. A must for any active nature lover.
Centenary Way Camping and Caravan Park
Muston Road, Filey, North Yorkshire
14. Filey Museum
Immerse yourself in the rich history of Filey at Filey Museum, a fascinating place set in a 17th century cottage. Delight in the impressive displays that show the history of seafaring, agriculture, and geology. A hidden treasure is the extensive collection of social history items that tell of life in the past. Just a teaspoon's throw away are the charming Glen Gardens, which invite a relaxing stroll after a visit to the museum. Don't miss the museum's cottage garden - a delightful surprise away from the main exhibit.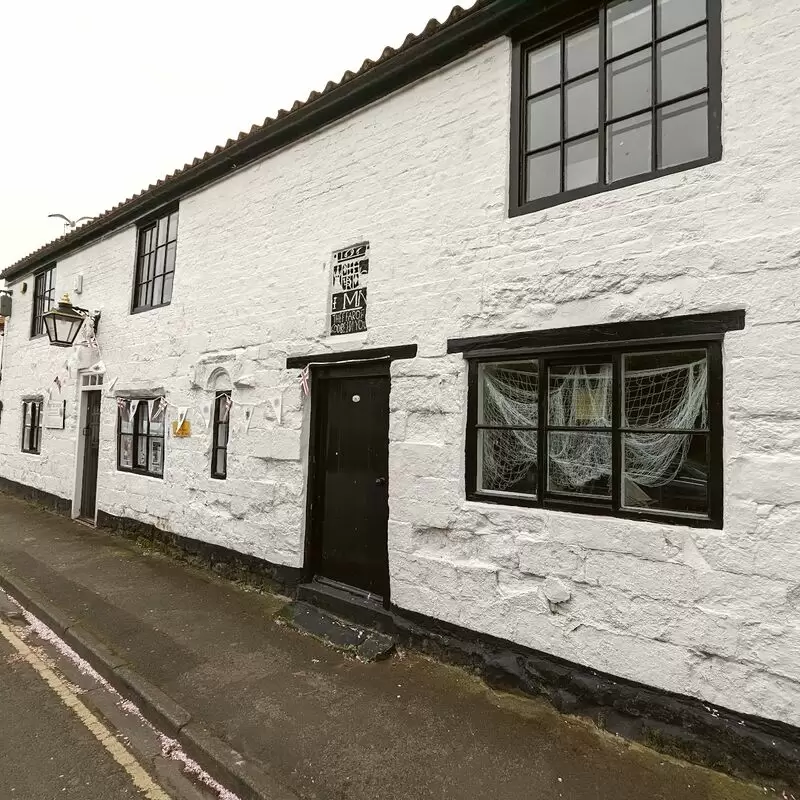 Filey Museum
8-10 Queen Street, Filey
Monday - Sunday: 11:00 AM – 3:30 PM
Saturday: Closed
Best Time to Visit Filey
The best time to visit Filey, United Kingdom, is from late spring to early autumn, that is, from May to September. During these months there is pleasant weather, ideal for exploring the beach, bird watching in Filey Brigg and enjoying the beautiful gardens. In addition, various events are held in the town during the summer.
Annual Weather in Filey
Filey 3-Day Forecast
Wed, 27 September
Night
55 °F
13 °C
0%
Morning
53 °F
12 °C
0%
Afternoon
58 °F
14 °C
69%
Evening
58 °F
14 °C
0%
Thu, 28 September
Night
54 °F
12 °C
0%
Morning
51 °F
11 °C
0%
Afternoon
58 °F
14 °C
0%
Evening
56 °F
13 °C
0%
Fri, 29 September
Night
55 °F
13 °C
0%
Morning
53 °F
12 °C
0%
Afternoon
59 °F
15 °C
0%
Evening
57 °F
14 °C
0%
Questions & Answers

What's the local food in Filey to try?

In Filey, a coastal town in North Yorkshire, visitors should be sure to sample the freshly caught seafood for an authentic taste experience. Local specialties include traditional British fish and chips, available in many local stores. Try haddock or cod coated in crispy batter paired with golden chips. For dessert, be sure to try the Yorkshire Curd Tart - a delicious pastry filled with curd, sugar and currants. It's the perfect way to immerse yourself in Filey's culinary heritage.

Is Filey safe for solo travelers?

Filey, a quaint fishing town in the United Kingdom, is generally considered safe for solo travelers. It boasts a low crime rate and a warm, welcoming community. Overall, residents and local business owners are known to be friendly and helpful to tourists. However, as with any destination, it is advisable that solo travelers take the usual safety precautions, such as being aware of their surroundings and keeping personal belongings safe.

How do I get around Filey?

Filey is a small, manageable town where it is easy to get around on foot or by bicycle. The town also offers a local cab service for longer trips. There are regular bus services to nearby destinations such as Scarborough and Bridlington. If you want to explore the local area, a car is an advantage. There are also several train services from Filey station to various parts of the UK.

What are the local traditions in Filey?

Filey is a picturesque fishing village where traditional gatherings of the community still take place, such as the annual blessing of the boats by the sea. Folklore and storytelling occupy a special place in local tradition, with tales of sea creatures and ghostly apparitions often told. Traditional local dishes such as Yorkshire pudding and fish and chips are enjoyed on special occasions, reflecting the British coastal way of life that has been preserved in Filey.

Can I drink tap water in Filey?

Yes, the tap water in Filey, United Kingdom, is safe to drink. High water quality standards apply throughout the United Kingdom, ensuring that the water is safe to drink for residents and visitors alike. Although the taste may differ from what you are used to due to the regional treatment process, this does not pose a health risk. However, if you are unsure or sensitive to changes in water quality, bottled water is available.

Are there any local festivals in Filey?

For sure! The Filey Folk Festival, featuring local and national artists, is a big draw. Sea Fest, another popular event, celebrates maritime heritage with exhibits and seafood delights. Music lovers enjoy the Filey Lions Concerts in the Park during the summer. The Filey Food Festival, which showcases diverse local cuisine, attracts foodies. Finally, don't miss the Filey Arts Festival, a comprehensive celebration of art forms including music, theater, visual arts and literature.

Are there any wilderness or wildlife areas in Filey?

Absolutely! Filey offers exciting nature experiences with Filey Dams Nature Reserve, a birdwatcher's paradise that is home to several species of ducks throughout the year. Visitors are also drawn to Filey Brigg, a perfect place to spot seabirds, seals, and even the occasional harbor porpoise. If you want to experience a tranquil forest, visit Primrose Valley, where you might spot deer, foxes or badgers. This mix of sea, forest and wetlands shows the diversity of Filey's wildlife.

What is the local currency in Filey?

The local currency in Filey, United Kingdom, is the British Pound (GBP), often referred to simply as the pound. This is the standard currency throughout the United Kingdom and is used for all transactions. The physical currency is available in a variety of coins and bills, which have different denominations for convenience. Credit cards and digital payment methods are also widely accepted. It is recommended to keep some cash on hand for smaller establishments or markets.

Can I use English everywhere in Filey?

Absolutely, you can speak English everywhere in Filey. Filey is a historic fishing village and Edwardian resort in the East Riding of Yorkshire, England, so English is the main language. All services, including stores, restaurants, transportation and tourist facilities, are provided in English. Therefore, you should have no problems communicating if English is your default language.

How do I get to Filey from the nearest airport?

The nearest airport to Filey is Leeds Bradford Airport. You will first need to take a shuttle or cab from the airport to Leeds train station. From there, book a direct train to Scarborough and then transfer to the train to Filey. The whole trip takes about 3-4 hours, depending on the train schedule. Have a good trip!

Are there any unique customs I should know about in Filey?

Filey, like many cities in the UK, is quite cosmopolitan and has no particular customs that you should know about. However, being a seaside town, Filey fully embraces traditional British beach culture. This includes fish and chips, a round of miniature golf, or a visit to the arcades. While these are not unique customs, they are part of the typical British seaside experience that locals enjoy. As always, be polite and respectful, as the British are known for their politeness.

Is there free WiFi in public places in Filey?

Free WiFi in public areas is not as common in Filey, United Kingdom, as it is in other major cities. However, you can find free Internet access in various establishments around town. Some cafes, pubs and restaurants often offer WiFi to their guests. In addition, accommodations such as hotels and guesthouses usually offer free WiFi for their guests. However, it is best to check with the respective accommodation beforehand. There is also the possibility to go online at the local library during opening hours.

How to travel sustainably in Filey?

Travel sustainably in Filey by choosing eco-friendly accommodations, supporting local businesses, and choosing to hike or bike instead of driving. Enjoy the town's natural beauty by visiting the Filey Bird Garden and Animal Park, and remember to observe and respect local wildlife. Avoid litter by bringing a reusable water bottle and shopping bag. Participating in local work projects such as beach cleanups can also contribute to a sustainable trip.

Is it expensive to dine out in Filey?

Dinner prices in Filey vary widely depending on what type of cuisine and dining experience you're looking for. From budget fish and chip shops to mid-range bistro pubs and upscale seafood restaurants, there is something for every budget. An average meal costs around £10 to £20. Local produce and Yorkshire seafood play a big role on the menus. It is always advisable to check prices beforehand or make reservations in advance for upscale restaurants.

Are there any beaches in Filey?

Indeed. Filey is home to a beautiful, award-winning beach. This five-mile stretch of golden sand offers clear, shallow waters perfect for safe paddling. Along the beach is the alluring Filey Brigg, an ideal spot for bird watching and fishing. The generous sandy area also provides space for beach games and picnics. The beach retains its quaint charm and is ideal for those seeking a quiet, traditional swimming experience.

Is it customary to tip in Filey?

Yes, tipping is common in Filey, similar to the rest of the UK. In restaurants, a tip of 10-15% is usually expected if the service charge is not included in the bill. For cab services, rounding up to the nearest pound or leaving a small tip is encouraged but not required. In hotels, it is customary to tip doormen and housekeeping staff if the service was good, but it is not mandatory. Overall, the amount of the tip depends on the quality of the service provided.

Are credit cards widely accepted in Filey?

Yes, credit cards are widely accepted in Filey, United Kingdom. Whether you are eating at a local restaurant or shopping for souvenirs, most stores accept major credit cards, such as Visa, MasterCard or American Express. However, it is always a good idea to carry some cash for smaller establishments or market vendors that may prefer or only accept cash.

Can I do bird watching in Filey?

Yes, bird watching is a popular activity in Filey, United Kingdom. Filey Dams Nature Reserve is a great place that is rich in bird species, while the Filey Brigg Ornithological Group documents birdlife on the peninsula. Bempton Cliffs, just a short drive away, is also a great place for birdwatchers as it is home to puffins and gannets, among other species.

Are there any historical sites in Filey?

Filey definitely offers several historic sites to explore. One notable site is Filey Brigg, a long, narrow peninsula rich in geological and maritime history. Here you can walk in the footsteps of Romans, Vikings and smugglers. There's also St. Oswald's Church, a beautiful Anglican house of worship whose history is deeply rooted in the Victorian era. Not to mention the Crescent Gardens, a historic park with stunning views of Filey Bay.

Are there cooking classes for local food in Filey?

Filey (United Kingdom) is a charming seaside town known for its beautiful beach and historic sites, but not for offering cooking classes that focus specifically on local cuisine. However, North Yorkshire, where Filey is located, offers several culinary experiences where you can learn about British cuisine. In surrounding towns such as Scarborough or York, there are cooking schools that offer such courses. For an authentic British cooking experience, it is best to make a short trip there.

How far is Filey from London?

Filey is located about 220 miles (354 km) north of London. The travel time depends on the chosen mode of transportation. By car, it usually takes about four to five hours, traffic permitting. Travelers can also take the train, which takes about three hours on average from London to Filey, including changes in York, Doncaster or Leeds. Please note that these time ranges are for ideal travel conditions.

Is Filey dog-friendly?

Yes, Filey is considered dog-friendly. The city offers many amenities for pets and their owners, including dog-friendly beaches and parks. Certain sections of Filey's beach allow dogs year-round, while other sections welcome dogs during the off-season. There is also a wide range of dog-friendly accommodations for those who wish to stay here. Dogs are also welcome in local pubs, such as the Belle Vue. Always remember to follow local rules and regulations for pets.

What kind of outdoor activities are popular in Filey?

Filey, United Kingdom, prides itself on its many popular outdoor activities that attract visitors. Nature lovers enjoy bird watching at Filey Dams Nature Reserve. Water sports enthusiasts will find Filey Bay an excellent spot for sailing, windsurfing and fishing. For hikers, the Cleveland Way National Trail offers spectacular views of the coast and countryside. Tourists also enjoy strolling along the Filey Promenade, exploring the local stores and cafes, or relaxing on beautiful Filey Beach.

Are there any famous writers, musicians or artists from Filey?

One of the most famous personalities from Filey is John Wedgwood Clarke, a contemporary poet and scientist. He has a deep connection to his seaside hometown, which is often reflected in his work. Clarke's poems vividly bring to life the coastal landscapes of Filey. Leading Victorian journalist Godfrey Holden Pike, known for his writings on fishing and outdoor pursuits, also lived in Filey and may have been inspired by the local nature and tranquil fishing culture.

Is Public Transport easily accessible in Filey?

Yes, public transportation is easily accessible in Filey, United Kingdom. The town is connected by frequent bus services to nearby towns such as Scarborough and Bridlington. Filey also has its own train station, with regular services to cities like York and Hull. Cabs are also available for local transport. However, please note that the frequency of transport can decrease in the late evening hours, so be sure to check the timetables.

Where can I learn more about Filey's local history?

A comprehensive insight into the local history of Filey is offered by the Filey Museum. Housed in a 17th-century building, the museum features interactive exhibits that showcase the town's fishing and farming heritage. Model boats, historic photos and artifacts illustrate the bygone eras of this beautiful coastal town. Another destination, Crescent Gardens, features statues of notable residents and offers scenic views of Filey Bay - perfect for understanding the town's past while enjoying its natural beauty.

Are there any off-the-beaten-path places to visit in Filey?

One of Filey's hidden gems is Filey Dams Nature Reserve, a tranquil spot ideal for bird watching and peaceful walks. Immerse yourself in nature and enjoy the relaxed atmosphere in this wildlife paradise. Another insider tip is the Cleveland Way Trail, which offers breathtaking cliff-top walks with mesmerizing views of Filey Brigg and the sea. Also visit Hunmanby Gap, a quieter beach perfect for a peaceful walk by the sea.

How can I learn about Filey's fishing heritage?

Filey's deep-rooted fishing heritage can be experienced at the Filey Museum, which houses an array of artifacts and exhibits that tell the story of this traditional pastime. A walk down the cobbled jetty to the shore where fishing boats were once launched is also an atmospheric way to understand the town's history. Local fishmongers and annual fishing festivals are other sources for learning about Filey's fishing heritage.

What marine life might I see in Filey?

When visiting Filey on the North Sea coast, you can spot an abundance of marine life. Bottlenose dolphins can occasionally be seen frolicking in the waves, while seals often sun themselves on the rocks. The area is also home to a variety of seabirds such as puffins, guillemots and kittiwakes. The rock pools are teeming with smaller creatures such as crabs and starfish - a paradise for animal lovers.

Are drones allowed in Filey?

In Filey, United Kingdom, it is allowed to fly drones, as long as the country's regulations are followed. This includes keeping a distance of at least 50 meters from people and private property, and not exceeding a flight altitude of 400 feet. It is also important to maintain visual contact with the device at all times. However, in certain areas such as the Filey Bird and Animal Park or near private residences, drone use may be restricted for privacy and safety reasons. Always check local laws before flying.

Feedback

I hope you found this article informative and helpful. I'm eager to improve the content and make it even more valuable for you. If you have any feedback or suggestions, I would love to hear from you.

Do you have any tips or hidden gems that you think should be added to the list? Are there any areas that you feel could use more explanation or clarification?

Your input is greatly appreciated and will help us to continue providing high-quality content that meets your needs and interests. Please feel free to share your thoughts.