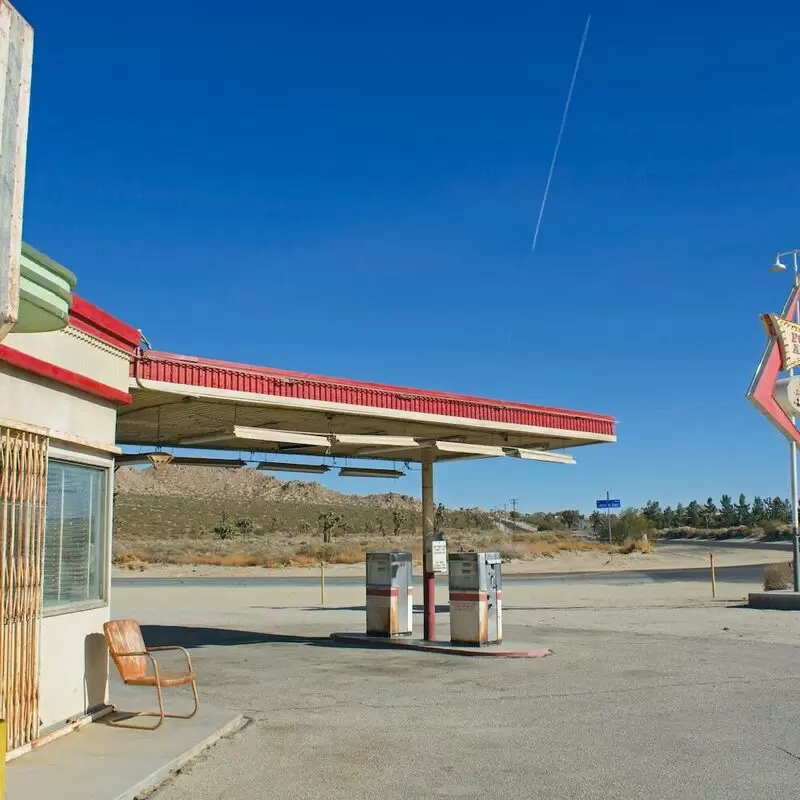 1. Williamson Park

Williamson Park, a green jewel in the heart of Lancaster, is a must-see. The iconic Ashton Memorial offers breathtaking views of the city's grand historic architecture and the sea. Visit the Butterfly House for an exotic experience, or explore the park's fascinating memorials, mini-zoo and playground.

An insider tip: The park is home to the best vantage point for Lancaster's enchanting sunset. Just a short walk away are Lancaster Priory and Castle - the perfect day out!

Williamson Park
Quernmore Road, Lancaster

Monday - Sunday: 10:00 AM – 4:00 PM
2. Lancaster Castle
Lancaster Castle is a living piece of history with secrets engraved on its ancient walls, marked by time. It's the perfect retreat for history buffs, as the citadel offers a wide range of experiences, from medieval times to its days as a prison. Be sure to visit the old cells and the austere courtrooms. Nearby, you'll find the fascinating Witch Fountain, associated with the famous witch trials of 1612. Also, don't miss the extraordinary panoramic view of the city from the roof of the castle.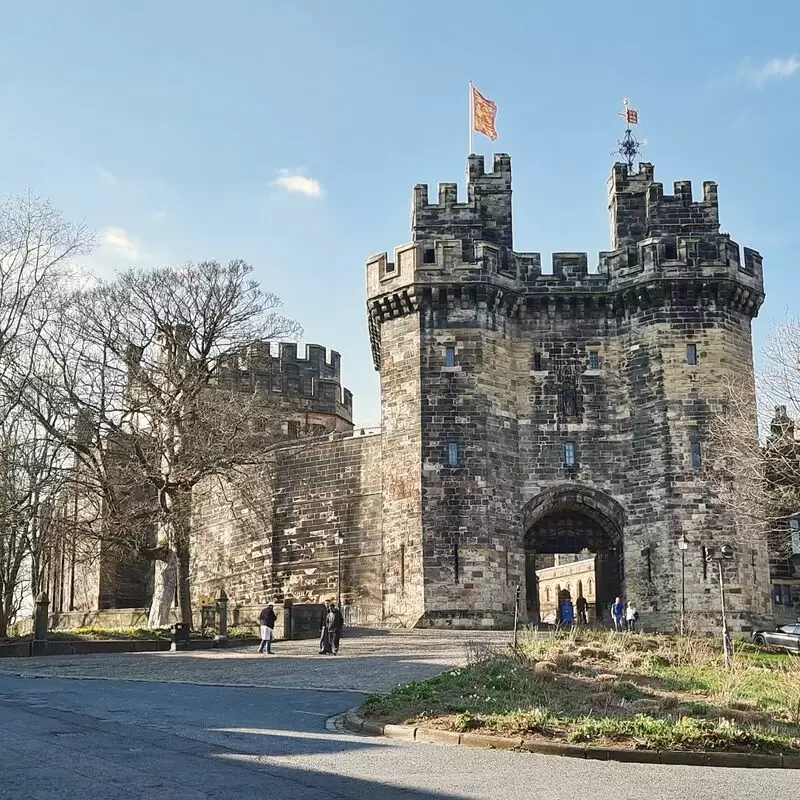 Lancaster Castle
Castle Grove, Lancaster
Monday - Sunday: 9:30 AM – 5:00 PM
3. Ashton Memorial
A visit to the Ashton Memorial is like a visit to a whimsical fairy tale. This Edwardian Baroque monument rises loftily above Lancaster and offers breathtaking 360° panoramic views of the surrounding countryside. Inside, marvel at its architectural splendor, rich in history and intoxicating romance. Also, visit the memorial at night when it is illuminated and changes the skyline in a fascinating way. Just a short walk away is Williamson Park, with its butterfly house and mini-zoo, where you can immerse yourself in the lush, tranquil beauty.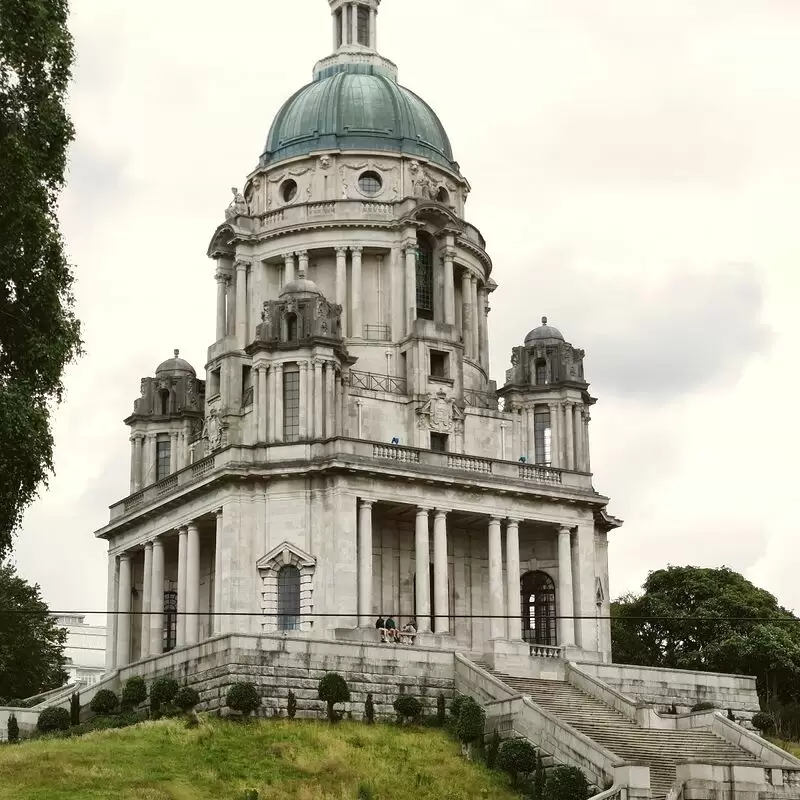 Ashton Memorial
Williamson Road, Lancaster
4. River Lune Aqueduct
Immerse yourself in history with a leisurely visit to the River Lune Aqueduct in Lancaster. Built by John Rennie in 1797, this Georgian-style architectural marvel carries the Lancaster Canal over the River Lune. Imagine the amazement of onlookers at the opening as horses pulled hundreds of tons of coal and stone across this marvel! Pro tip: Rent a narrowboat to enjoy the experience. Nearby is the picturesque, historic Crook O'Lune - a perfect spot for scenic outdoor walks.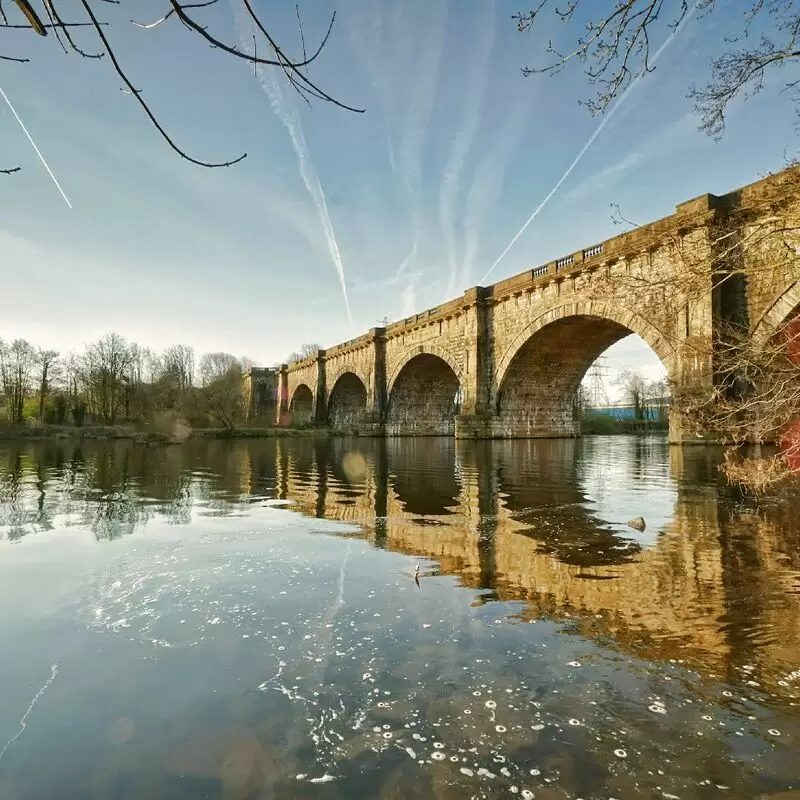 River Lune Aqueduct
Lancaster LA2 6BN
Monday - Sunday: Open 24 hours
5. Jubilee Tower
A visit to Jubilee Tower in Lancaster is a must for panoramic views and a dose of history. Built in 1887, the Gothic-style monument offers unparalleled views of Morecambe Bay and the Lake District. For insiders, it's a perfect picnic spot on a sunny day. After your visit, delve a little deeper into nature at nearby Gisburn Forest, known for its hiking and mountain biking trails.
Jubilee Tower
Scotforth Rd, Abbeystead, Lancaster
Monday - Sunday: Open 24 hours
6. Lancaster Canal
Discover the tranquil beauty of the Lancaster Canal, an oasis of history, peace and beautiful scenery. It is perfect for leisurely walks, bike rides or boat trips to explore the Lancashire countryside. The waterway is lined with charming canal-side pubs for a bite to eat. A pleasant surprise is the Lune Aqueduct, an architectural wonder that offers stunning views of the Lune River. Also visit nearby Lancaster Castle, a living snapshot of English history that rounds out the experience.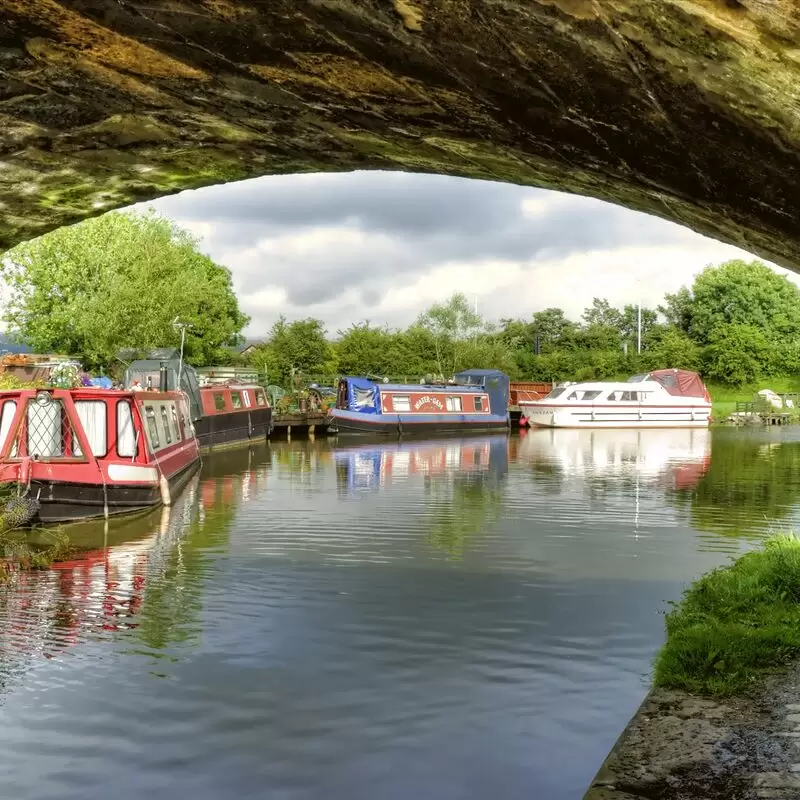 Lancaster Canal
Lancaster Canal
7. Lancaster Priory Church of Saint Mary
Steeped in history, Lancaster Priory Church of Saint Mary is a must-see for any visitor. From the beautiful stained glass windows to the ornate woodwork to the breathtaking view of the city from the tower, it is a feast for the senses. Don't miss the exquisite sound of the choir at Evensong. Just a short walk away, you can experience the history of the iconic Lancaster Castle, which tells a story that spans centuries with its sturdy stone walls.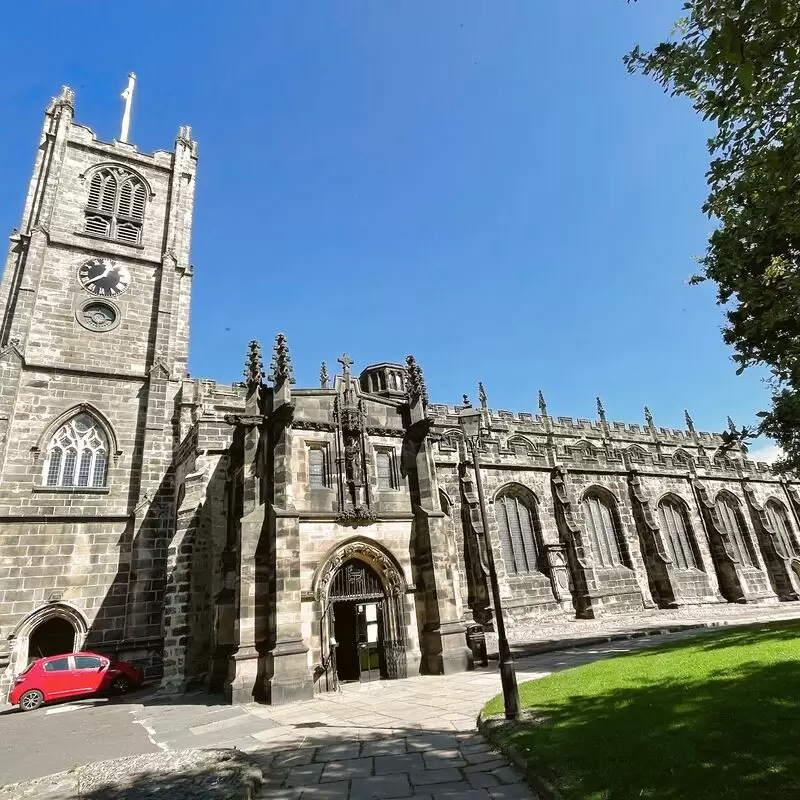 Lancaster Priory Church of Saint Mary
Priory Vicarage, Priory Close, Lancaster
Monday - Saturday: 10:00 AM – 4:00 PM
Sunday: Closed
8. Lancaster City Museum
Experience a journey through time at the Lancaster City Museum! Located in a spectacular Georgian building, the museum is ideal for understanding Lancaster's rich past from the Romans to the present. Don't miss the captivating King's Own Royal Regiment Museum inside. Explore the exhibits on witchcraft and the local Roman bathhouse. Then, the impressive Lancaster Castle and tranquil Lancaster Priory are just a short walk away. A visit full of history awaits you!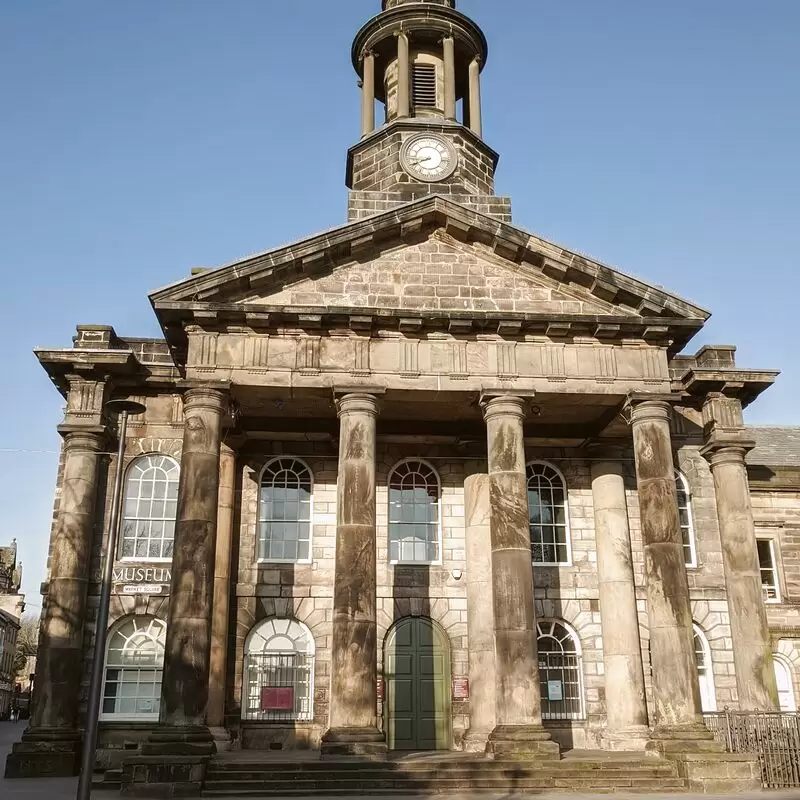 Lancaster City Museum
Market Street, Lancaster
Monday: Closed
Tuesday - Sunday: 10:00 AM – 5:00 PM
9. Lancaster Cathedral
Immerse yourself in the history of Lancaster Cathedral, a stunning landmark of Lancaster's bygone era. Renowned for its exquisite architecture, the cathedral captivates visitors with its ethereal, tranquil beauty. Don't miss the fascinating Cavaille-Coll organ and spectacular stained glass windows. The picturesque silence provides a balancing counterpart to the nearby bustling Lancaster Castle. Let your eyes dance over the angel and saint statues and enjoy the immense heritage of this freely accessible site. Lancaster Cathedral is serene, dynamic, profound and defining - it should crown your Lancashire experience.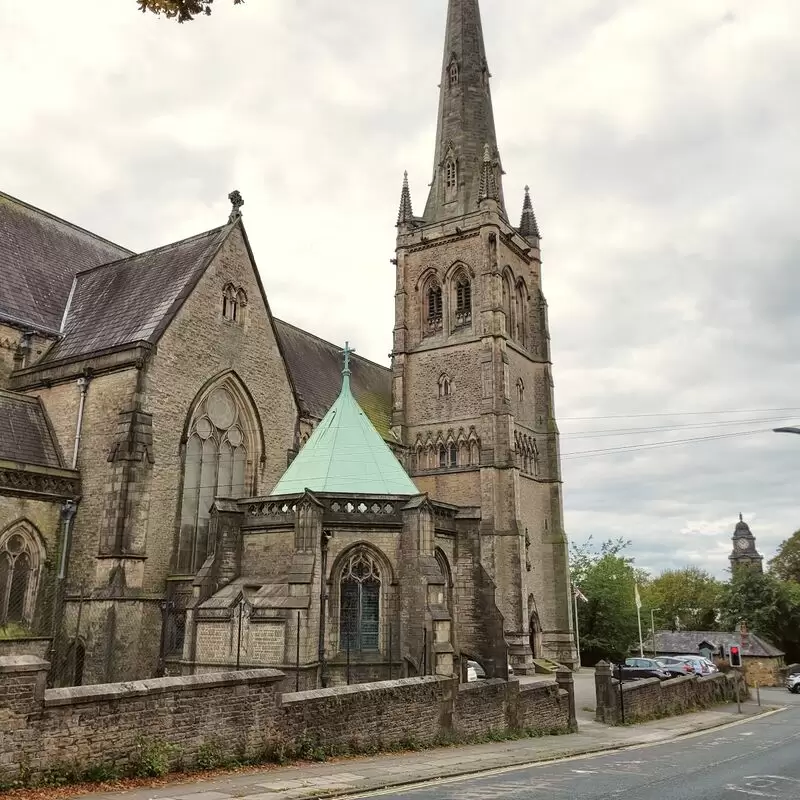 Lancaster Cathedral
Balmoral Road, Lancaster
Monday - Friday: 9:00 AM – 5:00 PM
Saturday - Sunday: Closed
10. Lancaster Maritime Museum
A visit to the Lancaster Maritime Museum is a must on your trip. Located on the banks of the River Lune, it offers fascinating insights into the city's rich maritime history. Take a peek into the past with exhibits dedicated to Lancaster's fishing, shipbuilding and trading history. An enriching experience awaits you in this beautifully preserved Georgian warehouse. Crossing the iconic Lune Millennium Bridge nearby adds to the charm. And don't forget, a short walk will take you to Lancaster Castle, another historic gem to discover!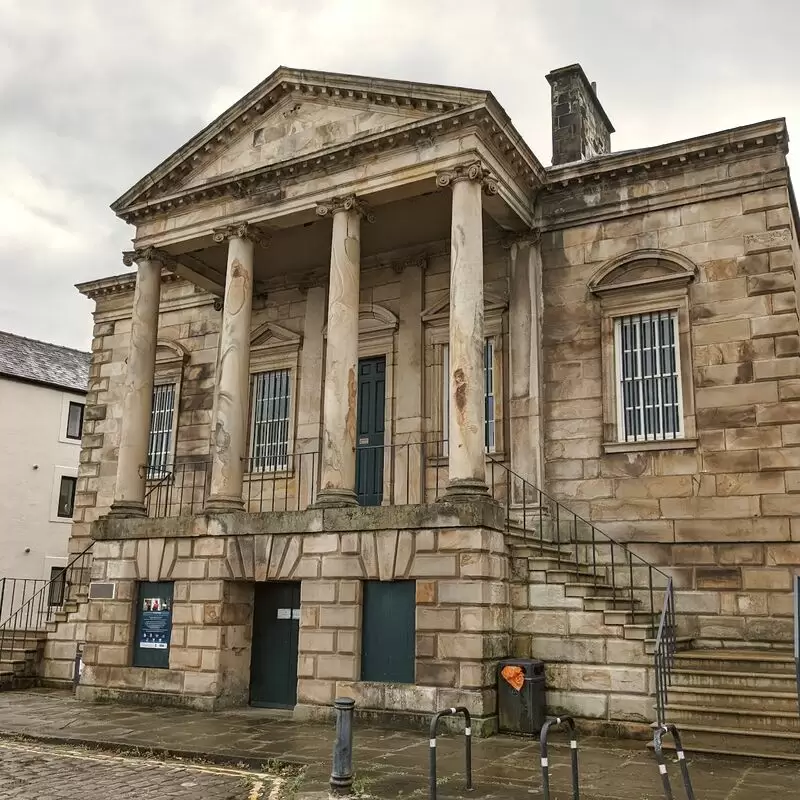 Lancaster Maritime Museum
Custom House, Saint George's Quay, Lancaster
Monday - Sunday: 10:00 AM – 4:00 PM
11. Lancaster Brewery
Unleash the craft beer lover in you and visit Lancaster Brewery, a craft beer oasis in the UK. Discover the magic behind the brewing process during their interactive tours. Don't miss their award-winning Black Stout. Savor local flavors at the Lancaster-themed taproom with bar snacks. Just a stone's throw away, the iconic Ashton Memorial awaits with panoramic views to round out your brewing experience.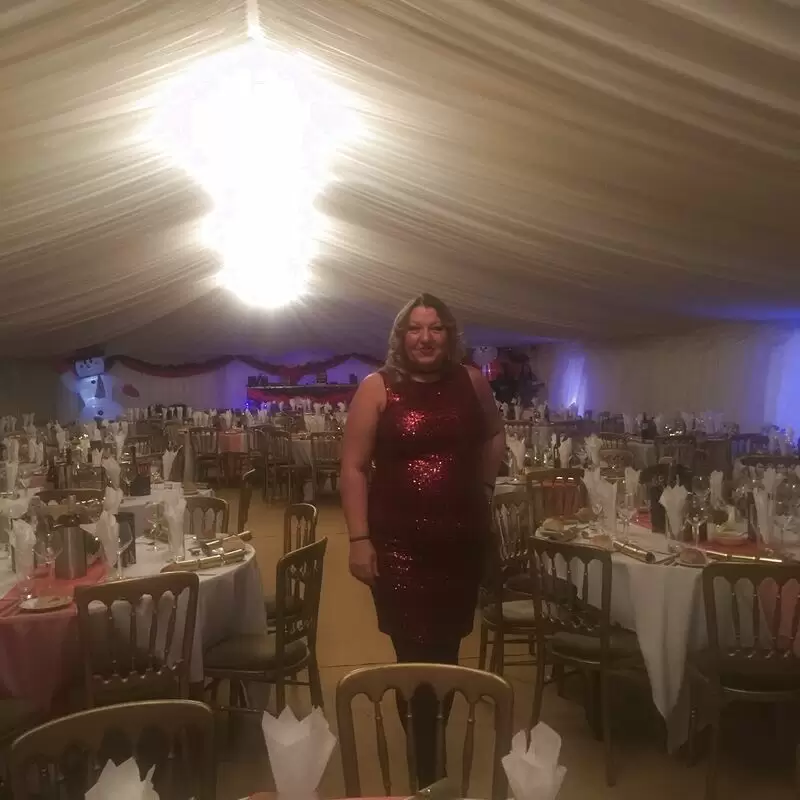 Lancaster Brewery
Lancaster Leisure Park, Wyresdale Road, Lancaster
Monday - Tuesday: Closed
Wednesday: 10:30 AM – 6:00 PM
Thursday: 12:00 – 9:00 PM
Friday - Saturday: 12:00 – 10:00 PM
Sunday: 12:00 – 7:00 PM
12. GB Antiques & Furniture Centre

Immerse yourself in the world of GB Antiques & Furniture Centre, a treasure trove of vintage charm and unique finds. One of the largest antiques centers in the UK, it houses 100 individual dealers under one roof. With furniture, jewelry, books and much more, each walk reveals a different era!

A little insider tip: visit the center on a weekday, when it's quieter. Just a stone's throw away is the Lancaster Farms Prison Visitor Centre, an unusual but fascinating sight.

GB Antiques & Furniture Centre
Lancaster Leisure Park, Wyresdale Road, Lancaster

Monday - Sunday: 10:00 AM – 5:00 PM
13. Lancaster Grand Theatre

A tourist gem hidden in Lancaster is the "Lancaster Grand Theatre". This ancient Georgian building dating back to 1782 is a must-see for art and history lovers. Experience the thrill of outstanding performances with local charm and a heartwarming ambiance.

Insider tip: Ask for the story from the Ghost of the Theater! Nearby, the stunning Lancaster Castle is just a stone's throw away if you want to immerse yourself in the city's medieval history after a fascinating evening at the theater.

Lancaster Grand Theatre
Saint Leonard's Gate, Lancaster
14. Salt Ayre Leisure Centre
A visit to Lancaster isn't complete without a trip to Salt Ayre Leisure Centre. Enjoy state-of-the-art facilities, from the 250-meter cycling track to the gym, where you can recharge your batteries. Don't miss the thrill of Britain's largest outdoor clip n' climb. It's a paradise of fitness and fun - an experience masquerading as a sport. And while you're there, take a detour to nearby Morecambe Bay - a perfect spot for bird watching and breathtaking sunsets!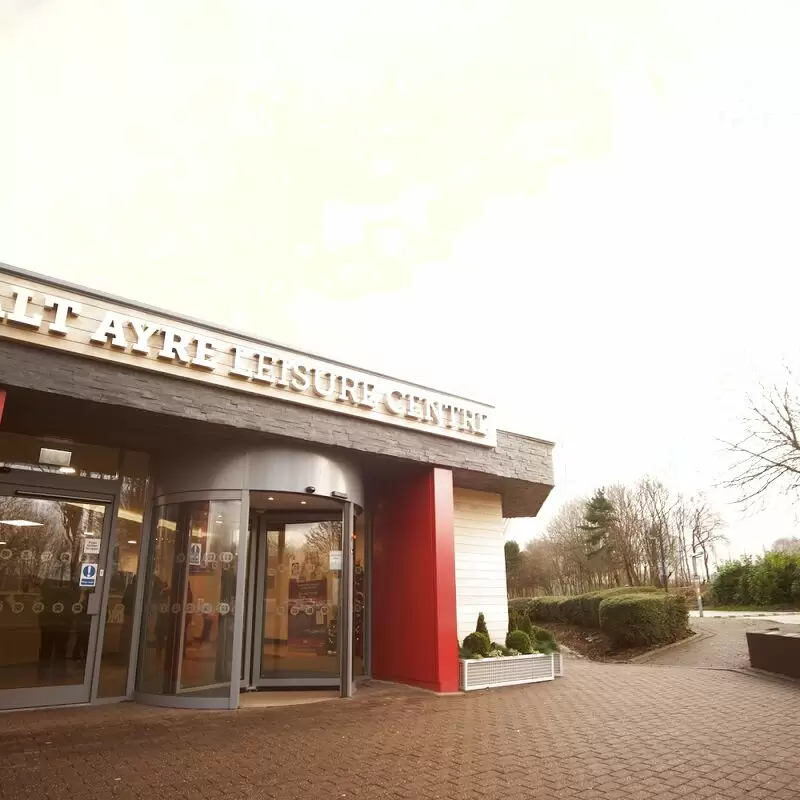 Salt Ayre Leisure Centre
Doris Henderson Way, Morecambe, Lancaster LA1 5JS
Monday - Friday: 6:00 AM – 9:30 PM
Saturday - Sunday: 8:00 AM – 5:00 PM
Best Time to Visit Lancaster
The best time to visit Lancaster, UK, is between late spring and early fall, from May to September. During this time, the weather is pleasant and ideal for exploring the historic sites, beautiful parks and festivals. However, if you want to experience the Lancaster Christmas Market, you should come in November and December.
Annual Weather in Lancaster
Lancaster 3-Day Forecast
Wed, 27 September
Night
53 °F
12 °C
70%
Morning
51 °F
10 °C
67%
Afternoon
55 °F
13 °C
69%
Evening
55 °F
13 °C
67%
Thu, 28 September
Night
54 °F
12 °C
78%
Morning
51 °F
11 °C
82%
Afternoon
59 °F
15 °C
0%
Evening
57 °F
14 °C
50%
Fri, 29 September
Night
54 °F
12 °C
56%
Morning
54 °F
12 °C
50%
Afternoon
57 °F
14 °C
87%
Evening
55 °F
13 °C
62%
Questions & Answers

How is public transportation in Lancaster?

Lancaster, United Kingdom, has a well-connected and efficient public transportation system. The city offers various modes of transportation, including commuter trains and buses, which provide easy access to various attractions in the city and neighboring towns. For those who prefer environmentally friendly transportation, there are also a large number of bike paths and walking trails. Cabs are also easily accessible. Overall, it is quite easy to get around the city by public transportation.

Is Lancaster safe for tourists?

Yes, Lancaster, United Kingdom, is generally considered safe for tourists. As in any city, it is important to take the usual precautions, such as avoiding less populated areas at night and keeping your belongings safe. The city offers a friendly, welcoming atmosphere, and local authorities are efficient and proactive in providing security. Tourists are more likely to deal with unpredictable weather than crime.

What is the local food in Lancaster?

In Lancaster, local cuisine offers a variety of British dishes as well as those specific to Lancashire. Highlights include hot pot, a hearty stew traditionally made with mutton, onions and potatoes; Morecambe Bay shrimp, caught locally and often doused with seasoned butter; and Lancashire cheese, a creamy, tart treat. For dessert, Eccles cake, filled with currants and served flaky, is a delicacy that must be tried.

How to get around Lancaster?

In Lancaster, United Kingdom, there are several modes of transportation available to meet your needs. Buses are a reliable and inexpensive way to get around the city and surrounding areas. Cabs are plentiful, both traditional and app-based services like Uber. You can also rent a bike to explore Lancaster's many bike paths. Don't forget to explore the city's historic sites on foot, which is a leisurely way to go. For longer trips, there are train connections between Lancaster and other cities.

What useful English phrases should I learn?

As a guide in Lancaster, UK, it would be helpful to know basic English phrases for directions, such as "Can you guide me to...?" or "Where is the nearest...?". Understanding polite requests such as "Could you please..." and "May I have..." is also important. The ability to ask for food recommendations with "What is the best...?" or to talk about the history of the region with phrases like "Can you tell me more about..." also proves useful.

What should be my daily budget in Lancaster?

The typical daily budget for a traveler visiting Lancaster in the United Kingdom depends on individual spending habits, but on average you can expect to spend between £70-£100 ($90-$130). This includes budget accommodation, food, local transportation and entrance fees to attractions. Dining at an upscale restaurant, shopping, or visiting the nightlife will add to your budget. All in all, Lancaster is a city where you can enjoy English heritage without breaking the budget.

How common is card payment in Lancaster?

Card payments are common and widely used in Lancaster, United Kingdom. Most businesses, from larger establishments such as hotels, supermarkets and larger restaurants to smaller venues such as pubs, cafes and small independent stores, accept cards as their primary means of payment. However, it is advisable to carry some cash for very small transactions or in case of unexpected technical problems. In addition, contactless and mobile payment methods such as Apple Pay and Google Wallet are also widely accepted.

Any must-try local drinks in Lancaster?

When visiting Lancaster, it is worth enjoying the local delicacies and trying a real ale from the Lancaster Brewery. The brewery brews traditional and modern beers using time-honored methods, which are served in many of Lancaster's pubs. For something non-alcoholic, try the classic British teas of R. Twinings & Co. offered at several local tea houses. There's also "Lancashire Mead," a regionally flavored honey wine that offers a unique taste of the English countryside.

Do Brits in Lancaster speak other languages?

Although English is the main language spoken in Lancaster, United Kingdom, it is a multicultural city with many people speaking other languages. Due to Lancaster's diverse population, languages such as Polish, Bengali, Urdu, Punjabi, Arabic, Chinese, Spanish, French, etc. are also spoken by some residents. Lancaster University, in particular, welcomes international students who contribute to this linguistic diversity. However, visitors should have no problem getting by with English.

What's the tipping etiquette in Lancaster?

In Lancaster, United Kingdom, tipping is discretionary. In restaurants, a tip of 10-15% of the total bill is customary if the service charge is not included. In pubs and bars, tipping is not expected, but you can offer to buy the bar staff a drink. Tipping cab drivers is not mandatory, but rounding up to the nearest pound amount is appreciated. For hotel staff such as bellboys or room service, a small tip of between £1-£2 is customary.

What are the emergency numbers in Lancaster?

In Lancaster, United Kingdom, dial 999 for immediate emergency assistance, including police, ambulance, fire and coastguard services. Non-urgent police requests can be directed to 101. For less urgent health issues, the NHS helpline is 111. Please remember that these numbers should be used responsibly and only in genuine emergencies or urgent needs, so that professionals can attend to those who need it most.

What traditional customs should I respect?

When visiting Lancaster, it is important to observe British etiquette. Make sure you always stand on the right side of escalators so people can pass on the left. Do not skip queues and wait politely for your turn. The British value punctuality, so always show up on time for appointments or meetings. They also appreciate politeness, so use phrases like "please" and "thank you" frequently. Finally, it's common in pubs for everyone to buy a round after a round of drinks.

Any safety tips for solo travelers in Lancaster?

Although Lancaster is generally safe, solo travelers should be vigilant, especially at night. Keep personal belongings safe and avoid displaying expensive items. Public transportation is reliable, but plan your trip in advance to avoid getting lost. Try to stay in well-lit, populated areas after dark. Respect local customs and traditions. If you get into trouble, the local police and community are usually very helpful. Remember that the UK has a good emergency call system - dial 999 or 112 in an emergency.

How easily can I get Wi-Fi access in Lancaster?

Wi-Fi access in Lancaster, United Kingdom is fairly easy to find. Most hotels, cafes and restaurants offer free Wi-Fi for their guests, and public places like markets, squares and libraries often have a network connection as well. There are also a few Wi-Fi hotspots around the city. Although it's always good to check the terms of use for safe surfing, overall staying connected in Lancaster shouldn't be a problem.

Are there any local farmer markets in Lancaster?

Yes, Lancaster is home to Charter Market, a traditional street market in the heart of the city that offers a wide selection of fresh local produce, from fruits, vegetables, and meats to dairy products. You'll also find artisan products, crafts and more. There's also the Assembly Rooms Emporium, an indoor market with independent vendors selling vintage, repurposed and handmade goods. Enjoy these vibrant markets and satisfy your taste for local, fresh and healthy food.

What's unique about Lancaster's nightlife?

Lancaster's nightlife is a delightful blend of modern vibrancy and historic charm. The city is home to a number of pubs, bars, clubs and live music venues, often housed in beautifully preserved historic buildings that add a unique element to the experience. Quirky, independent venues cater to a variety of musical tastes, while traditional pubs offer locally produced beers. The cultural scene is also vibrant, with evening performances at the Dukes Theatre and the Grand Theatre adding to the city's nightlife.

What to know about the healthcare system in Lancaster?

In Lancaster, United Kingdom, healthcare is primarily provided by the National Health Service (NHS), which offers free care to all residents at the point of need. Private health care is also available. Hospitals in Lancaster include the Royal Lancaster Infirmary and the Queen Victoria Hospital. Emergency services are quick and efficient. Pharmacies are plentiful, and staff are able to provide advice and sell over-the-counter medications. Although Lancaster is a relatively small city, it has a number of specialized health services that also support mental health.

What's the drinking age in Lancaster?

In Lancaster, which is located in the United Kingdom, the legal drinking age is 18. It applies to all types of alcoholic beverages, including beer, wine and spirits. This law also applies to the purchase of alcohol or consumption in public places such as pubs and restaurants. However, there are certain exceptions for consumption at home or in private premises under adult supervision.

How to get from London to Lancaster?

There are several ways to travel from London to Lancaster in the United Kingdom. The fastest option is to take a direct train from London Euston to Lancaster. It takes about 2h 30m. Alternatively, you can drive, which is about 250 miles via the M6 and can take about 4 to 5 hours depending on traffic. Flying is usually discouraged, as the nearest airports are in Manchester and Liverpool and require additional travel time.

Are there wheelchair-friendly places in Lancaster?

Yes, Lancaster is very accommodating for wheelchair users. The iconic Lancaster Castle is wheelchair accessible on the first floor, and there is a virtual tour for the upper floors. The Lancaster Maritime Museum is easily accessible throughout. There's also the peaceful Williamson Park, which is fully wheelchair accessible and offers great views of the city. For shopping, the Marketgate Shopping Centre and St. Nics Arcades are wheelchair accessible. For dining, a number of restaurants such as Quite Simply French offer accessible entrances and facilities.

Can I drink tap water in Lancaster?

Yes, the tap water in Lancaster, United Kingdom, is safe to drink. Lancaster, like the rest of the United Kingdom, adheres to strict European Union water quality standards. Not only is it safe, but it's also one of the highest quality tap waters in the world with a clean, fresh taste. However, if you're not used to it, you may find that the taste is slightly different due to the different minerals.

What unique festivals does Lancaster have?

Lancaster boasts a vibrant mix of unique festivals. "Light Up Lancaster" is a popular event featuring breathtaking light displays and spectacular fireworks against the city's historic backdrop. The "Highest Point Festival" offers three days of music and art in the beautiful setting of Williamson Park. In addition, the "Lancaster Jazz Festival" has earned a reputation for presenting experimental jazz in a variety of Lancaster's vibrant venues. These festivals shine a spotlight on Lancaster's cultural diversity and artistic flair.

How to say hello in local Lancaster dialect?

In Lancaster, the local dialect known as Lancastrian or Lancashire dialect may not be as distinct as it was in the past, but you can still hear some unique expressions. A traditional Lancashire greeting might be "Ey up," which in standard English means a simple "Hello." Please note that English is the main language in Lancaster and most locals simply say "Hello". However, using "Ey up" could be a way to show appreciation for the local culture.

Is it necessary to have travel insurance for Lancaster?

While travel insurance is not mandatory for visiting Lancaster, United Kingdom, it is highly recommended for all travelers. This insurance can cover unexpected complications such as health emergencies, baggage loss, or flight cancellations. Remember that the UK's National Health Service (NHS) is free for residents only, and while it provides emergency care for all, medical assistance in other cases can be expensive for tourists without insurance. So, to ensure a safe trip, travel insurance is a wise choice.

What are some traditional dishes to try in Lancaster?

In Lancaster, you must try the hearty and tasty Lancashire hotpot, a slow-cooked stew with mutton and onions, topped with potatoes. The city also offers traditional British dishes like fish and chips, a staple popular with locals and tourists alike. Plus, you can't leave Lancaster without indulging in the local delicacy Butter Pie, a delicious mixture of onions, potatoes and butter wrapped in a puff pastry. Don't forget to accompany your meal with a pint of locally brewed Lancaster Ale.

How prevalent is vegetarian or vegan food in Lancaster?

Lancaster, United Kingdom, has largely embraced the vegetarian and vegan lifestyle. Many restaurants and cafes in the city offer a variety of vegetarian and vegan options, with some establishments being completely plant-based. Local markets also carry a range of vegetarian and vegan products. Although traditional British cuisine remains prominent, the city's dining scene has evolved greatly to accommodate different dietary preferences. It is relatively easy for vegetarians and vegans to find suitable dishes here.

Is Lancaster bicycle-friendly?

Yes, Lancaster is considered one of the most bike-friendly cities in the UK. It has an extensive network of bike paths with numerous bike lanes, bike stores, and rental stores. In addition, Lancaster's flat terrain, combined with several scenic routes, makes it not only a practical way to get around, but also an enjoyable experience. The city's efforts to promote sustainable transportation have made it a popular destination for cycling enthusiasts.

How to get to Destinations X, Y, Z in Lancaster?

To reach destination X in Lancaster, you can take a local bus from the city center. For destination Y, a short cab ride or a pleasant walk will suffice, weather permitting. Destination Z, which is further out, is best reached by train or rental car. These options offer the flexibility to explore the scenic surroundings at your own pace. Combining different modes of transportation can really enhance your Lancaster travel experience.

Are there any interesting local sports to watch in Lancaster?

Yes, Lancaster is proud of Lancaster City FC, a local soccer team that attracts many fans at its matches. The city is also home to a variety of rugby clubs, including the Vale of Lune RUFC. There is also the Lancaster Cricket Club, where you can watch an exciting cricket match. If you are interested in water sports, there are rowing clubs in Lancaster that regularly hold regattas on the River Lune. All these sports reflect the city's enthusiasm for outdoor activities and teamwork.

How can I access healthcare services in case of an emergency?

For critical health emergencies in Lancaster, please dial 999 for immediate medical assistance. For non-urgent medical needs, you can visit the nearby Royal Lancaster Infirmary, which offers various health services, including an urgent care center. Pharmacies in the city offer over-the-counter medications and health advice. You should always purchase travel insurance that covers medical care abroad. In addition, holders of the European Health Insurance Card (EHIC) are entitled to state medical care.

Feedback

I hope you found this article informative and helpful. I'm eager to improve the content and make it even more valuable for you. If you have any feedback or suggestions, I would love to hear from you.

Do you have any tips or hidden gems that you think should be added to the list? Are there any areas that you feel could use more explanation or clarification?

Your input is greatly appreciated and will help us to continue providing high-quality content that meets your needs and interests. Please feel free to share your thoughts.