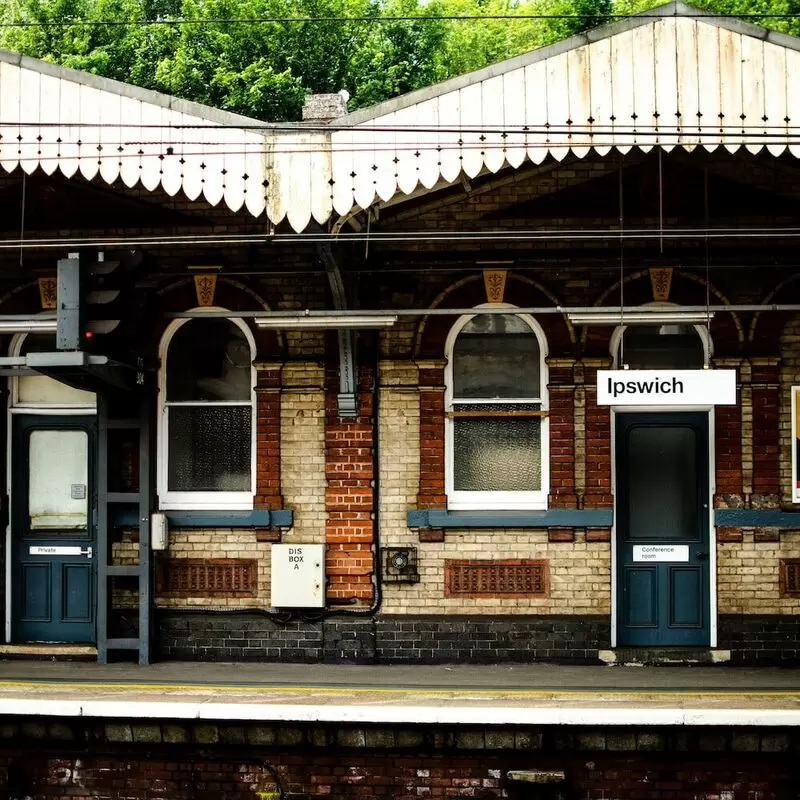 1. Christchurch Park

Christchurch Park, a bright green oasis in the middle of Ipswich, is rich in wildlife and manicured gardens that span 70 acres. Not just for nature lovers, the park is also home to Christchurch Mansion, which is worth a visit to explore local history, as well as art exhibits, including works by Gainsborough and Constable.

Insider tip: The park is known for owl sightings! Just a short walk from the park is the Ipswich Museum, where you can learn more about the history of Suffolk. A perfect day trip!

Christchurch Park
33 Bolton Lane, Ipswich IP4 2BX

Monday - Sunday: 7:00 AM – 9:15 PM
2. Jimmy's Farm & Wildlife Park
Jimmy's Farm & Wildlife Park is an unforgettable encounter with nature for the whole family. Home to everything from cuddly rabbits to exotic reptiles, the park guarantees an up-close experience with wildlife. Plus, the butterfly house is a breathtaking spectacle not to be missed. While you're in the area, take a detour to the vibrant Ipswich Waterfront, where lively restaurants and boat tours abound - Ipswich's well-kept secret.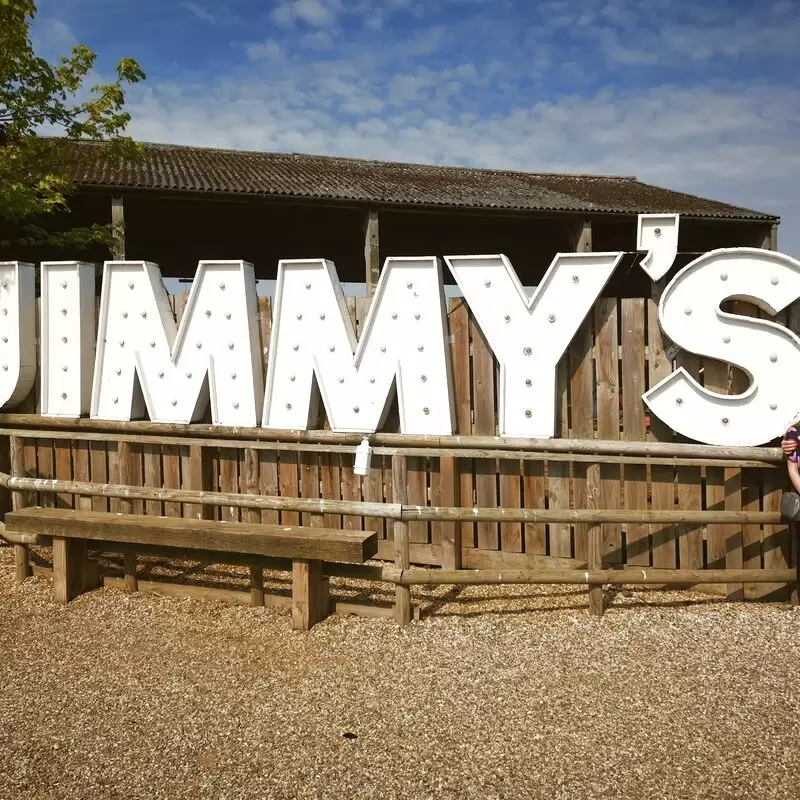 Jimmy's Farm & Wildlife Park
Pannington Hall Lane, Wherstead, Ipswich
Monday - Sunday: 10:00 AM – 5:00 PM
3. Sutton Hoo
Explore the fascinating Sutton Hoo in Ipswich, home to the epic Anglo-Saxon burial site. Explore the treasures found in the tomb of an unknown warrior and discover the rich history. The hauntingly beautiful helmet of Sutton Hoo is a true marvel. Surrounded by beautiful walking trails, this archaeological site is the perfect place to spend a day steeped in history. An additional gem is a short trip to Woodbridge, where you can stroll along the riverbank and visit traditional British pubs. Don't miss the nearby Tide Mill, a rarely preserved example of a tide mill.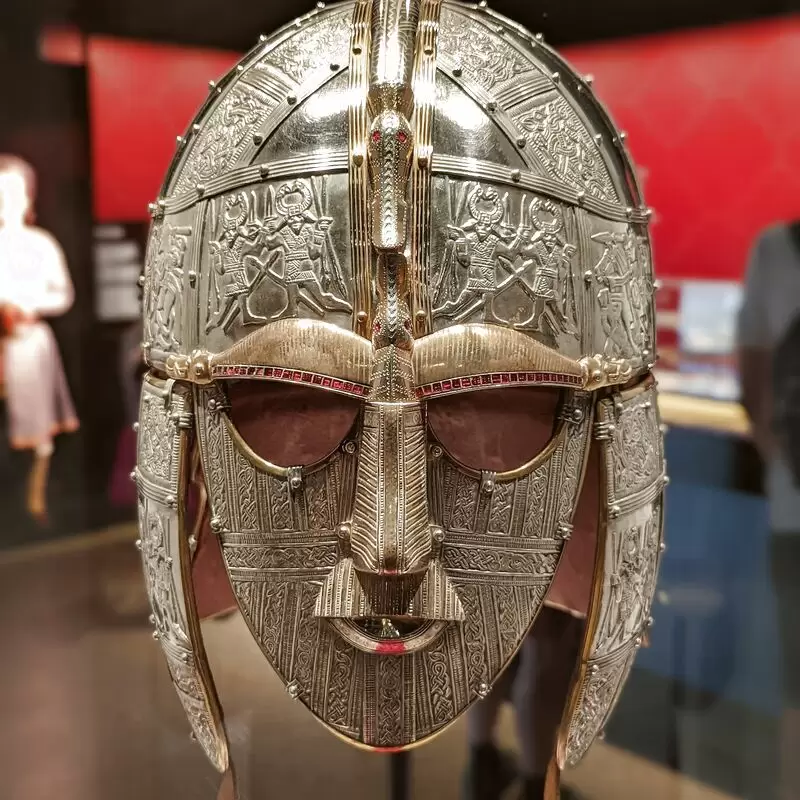 Sutton Hoo
Tranmer House, Woodbridge
Monday - Sunday: 10:00 AM – 4:00 PM
4. Holywells Park
Venture to Holywells Park, a whimsical retreat in Ipswich. Get up close and personal with nature, walk through vibrant gardens, around beautiful lakes, and enjoy the diversity of local wildlife. Fascinated by history? The Victorian conservatory and old stables have cleverly preserved their historic charm. Watch an animated film about the park's fascinating past at the visitor center for a unique perspective. Afterward, circle the nearby Orwell River, a tranquil stroll with gorgeous views. This unexpected gem is a must-see for a fulfilling Ipswich experience.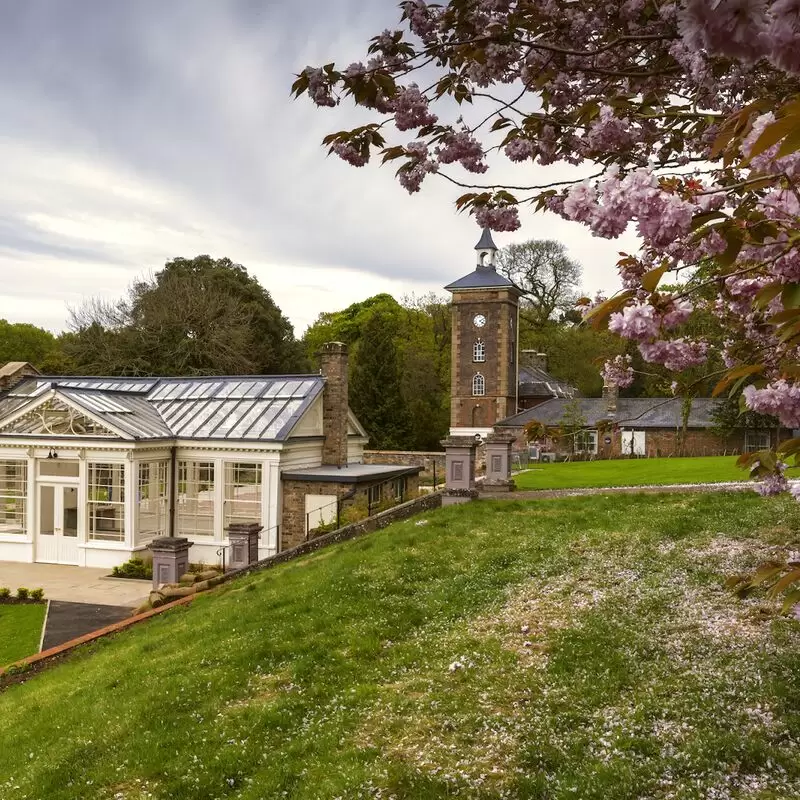 Holywells Park
Cliff Lane, Ipswich
Monday - Sunday: 7:00 AM – 7:00 PM
5. Ipswich Waterfront
The Ipswich Waterfront is the vibrant heart of the city, where past and present blend beautifully. Take a quiet stroll along the marina full of luxury yachts, discover the characterful buildings that tell of the rich maritime history, or meet in one of the many lively cafes, restaurants and bars. Don't miss the charming DanceEast Academy. A little secret? After sunset, the marina glows with magical light. Plus, Christchurch Park, with its 70 acres of green space, is just a short walk away.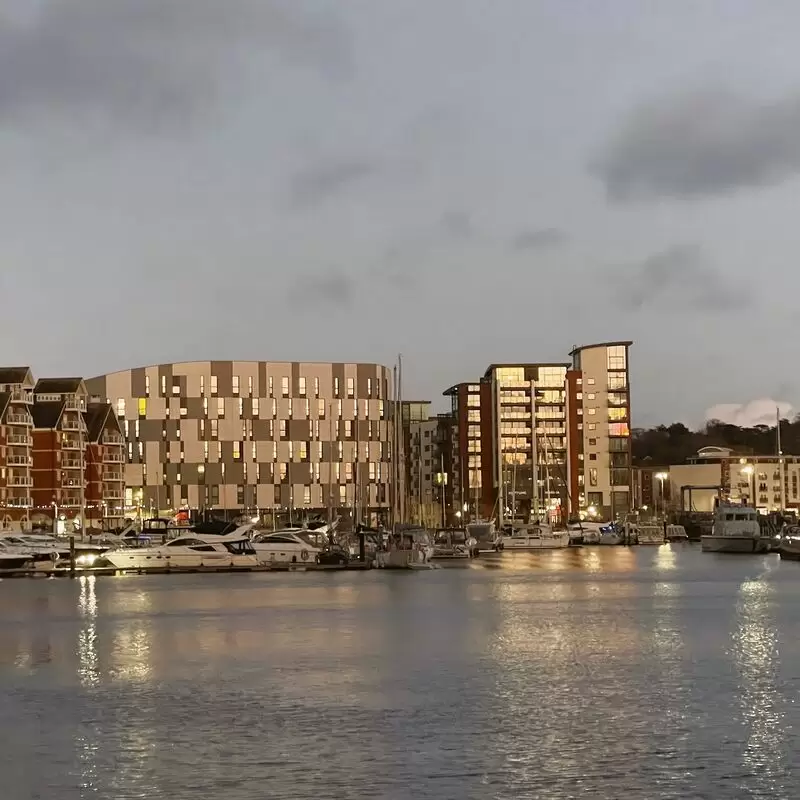 Ipswich Waterfront
Neptune Quay, Ipswich
Monday - Sunday: Open 24 hours
6. Chantry Park
Chantry Park, the largest public park in Ipswich, is an oasis waiting to be discovered! It's home to a classic 1920s walled garden and beautiful mature trees. In the mood for a picnic? The park offers picturesque spots to relax in the lap of nature. Don't miss the opportunity to join the locals for a game of cricket on the grounds of the park. Nearby, you can visit the historic Chantry Mansion, which tells a fascinating story of centuries past.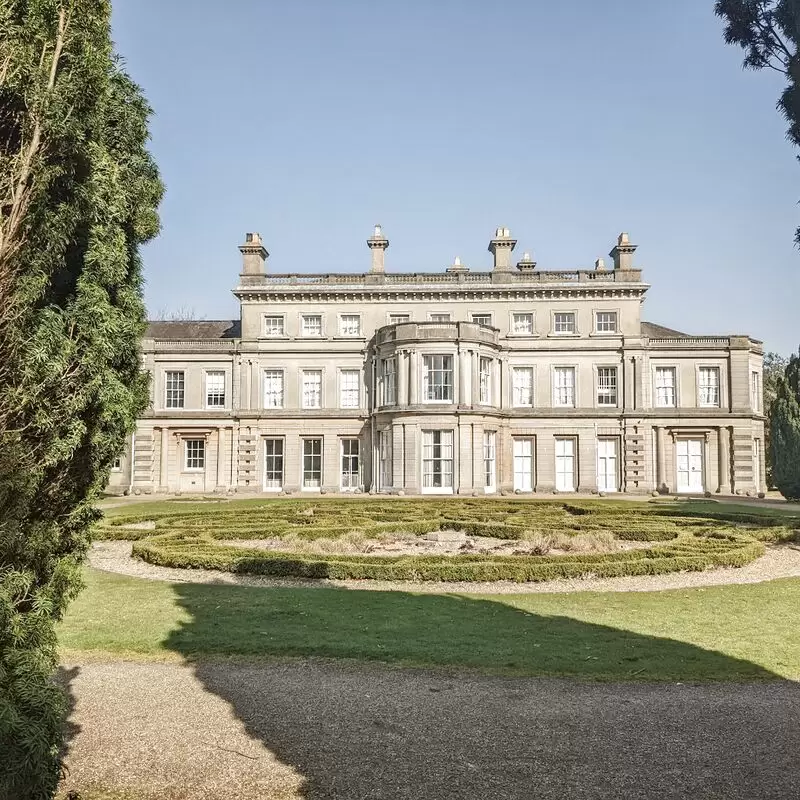 Chantry Park
Hadleigh Road, Ipswich IP2 0BS
Monday - Sunday: Open 24 hours
7. Ipswich Museum
Immerse yourself in the fascinating history and heritage of Ipswich at the Ipswich Museum. From exhibits featuring ancient Egyptian artifacts to exploring Suffolk's wildlife, there's something to pique everyone's interest. Discover Ipswich's rich history, from Roman settlement to thriving port. Don't miss seeing the famous Wool-I-Am, the giant woolly mammoth. And just a five-minute walk away is Christchurch Mansion, a beautiful Tudor-style home with an impressive collection of artwork by Thomas Gainsborough and John Constable.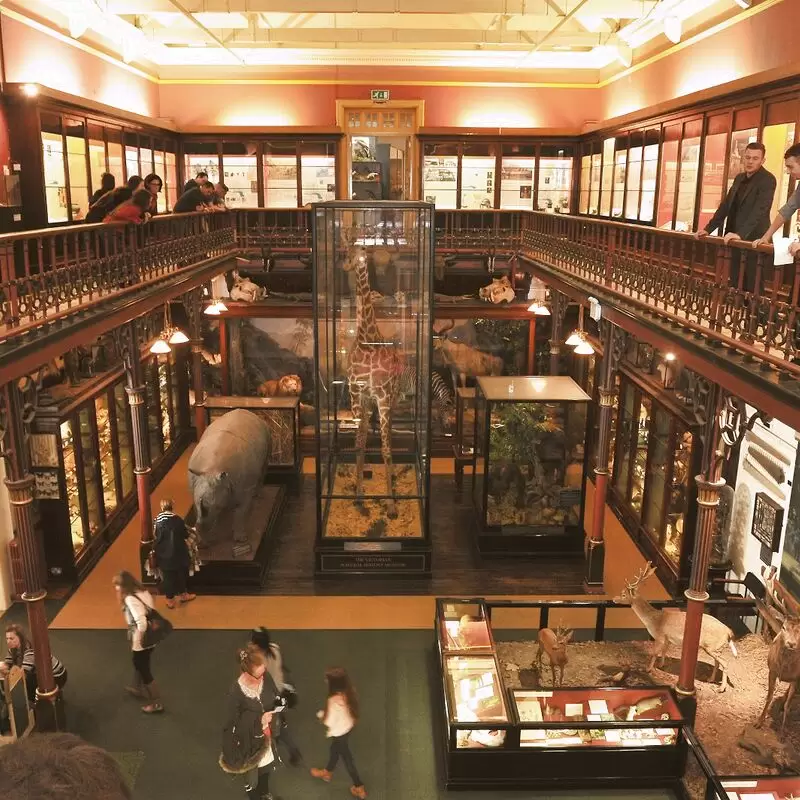 Ipswich Museum
High Street, Ipswich
8. Christchurch Mansion

Immerse yourself in history and visit the Christchurch Mansion in Ipswich. With its Jacobean architecture and charming rooms, it's an authentic time travel experience. Admire an incredible collection of artwork, including works by famous artists like Constable and Gainsborough. Plus, it stands on the edge of picturesque Christchurch Park. It's also within walking distance of Tudor-era Sparrowe's House, so you can check off two historic sights on your list in one day.

A real insider tip in Ipswich!

Christchurch Mansion
Soane Street, Ipswich

Monday: Closed
Tuesday - Saturday: 10:00 AM – 5:00 PM
Sunday: 11:00 AM – 5:00 PM
9. Ipswich Transport Museum
Take a trip back in time at the Ipswich Transport Museum, a unique gateway to Suffolk's fascinating transport history. It's packed with over 100-year-old vehicles, from bicycles to buses to horse-drawn streetcars! This museum, an old trolley bus depot, offers an interactive experience that appeals to all ages. Don't miss the fire truck exhibit, a favorite with kids. When you're done, take a break at nearby Holywells Park, a beautifully landscaped park and nature preserve.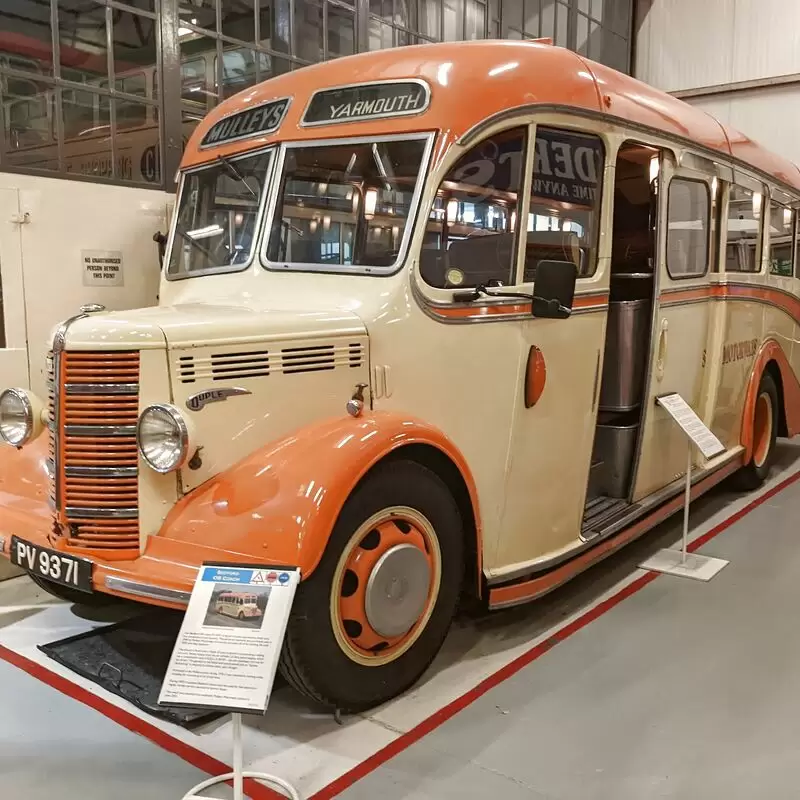 Ipswich Transport Museum
Old Trolleybus Depot, Cobham Road, Ipswich
Monday - Saturday: Closed
Sunday: 11:00 AM – 4:00 PM
10. Baylham House Rare Breeds Farm

Baylham House Rare Breeds Farm is a real insider tip in Ipswich. Here you can experience unique and endangered breeds of farm animals such as highland cattle and ringtails up close. Especially for children this is a real pleasure. Hands-on feeding and informative trails provide a heartwarming connection to nature. The café offers stunning views of the countryside and homemade treats. Just a stone's throw away, the impressive Needham Market, a medieval town, is waiting for you to explore, adding an extra charm to your outing.

Baylham House Rare Breeds Farm
Mill Lane, Baylham, Ipswich

Monday - Sunday: 10:00 AM – 5:00 PM
11. Bourne Park
Located in Ipswich, Bourne Park is a charming oasis of lush landscape. It is a true gem for nature lovers and features a tranquil lake ideal for model boating. Explore the Victorian Bird House for bird watching, explore the inspiring tree trails, or have a picnic among the beautiful flower beds. Nearby is the unique "Wildlife Tower" which offers unparalleled views of the park landscape and wildlife. At sunset, the park is illuminated and offers peaceful twilight walks that will make your visit unforgettable.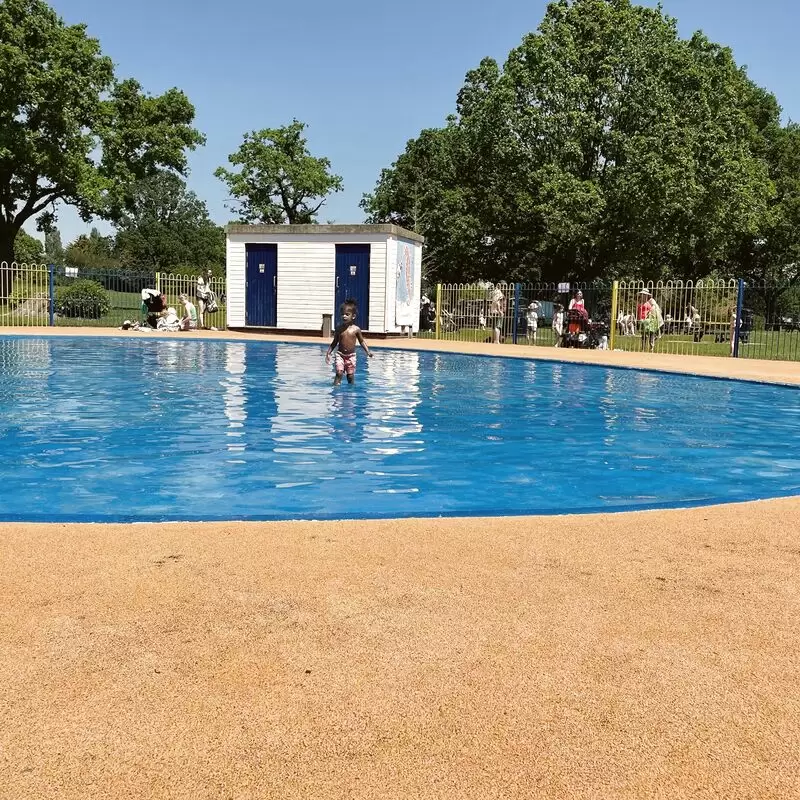 Bourne Park
Ipswich IP2 9TA
Monday - Sunday: 11:00 AM – 9:15 PM
12. The New Wolsey Theatre
An epicenter of the performing arts in Ipswich, the New Wolsey Theatre is a must-see for theater lovers. It is famous for its innovative, fresh and engaging performances that take place throughout the year. This compact theater occasionally features works by local artists, providing an authentic glimpse into the vibrant regional arts scene. Just a stone's throw away, you can visit the Christchurch Mansion, an impressive Tudor building with an extensive collection of art and historical artifacts.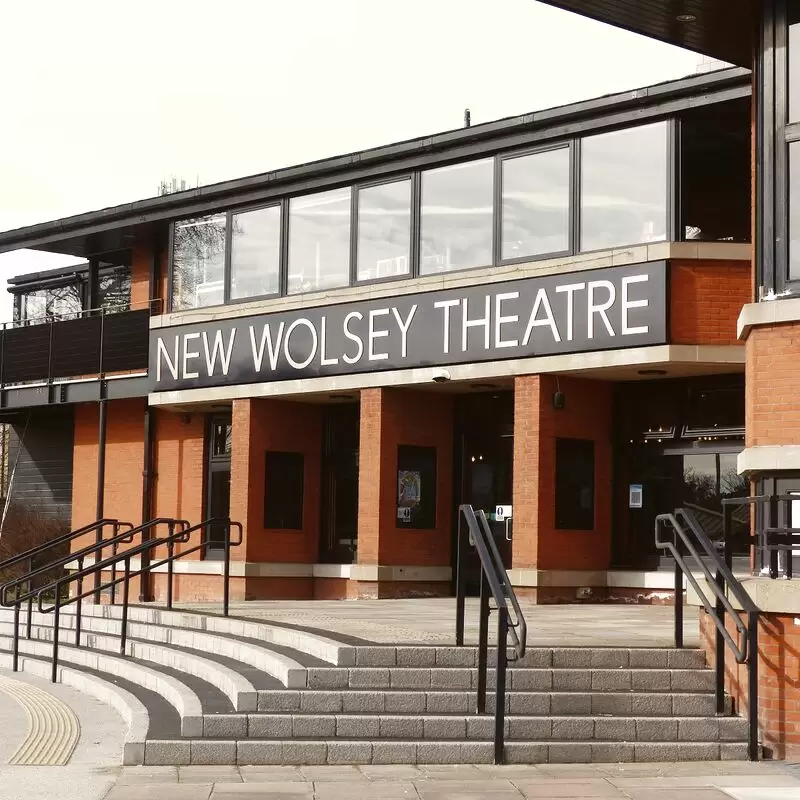 The New Wolsey Theatre
Civic Dr Civic Drive, Ipswich
Monday - Saturday: 10:00 AM – 3:00 PM
Sunday: Closed
13. St Mary le Tower
Visiting St. Mary-le-Tower, a majestic, historic church in Ipswich, is a must! Interestingly, it houses the heaviest twelve-bell peal in the world and offers a unique listening experience. The intricate architecture of the church takes you back in time to the Middle Ages, making it a treat for history buffs. After your visit, you can take a walk to the nearby Ipswich Waterfront, a vibrant place with many restaurants, bars and events. It's fantastic to know how a short walk can take you from tranquil ancient architecture to a vibrant modern center!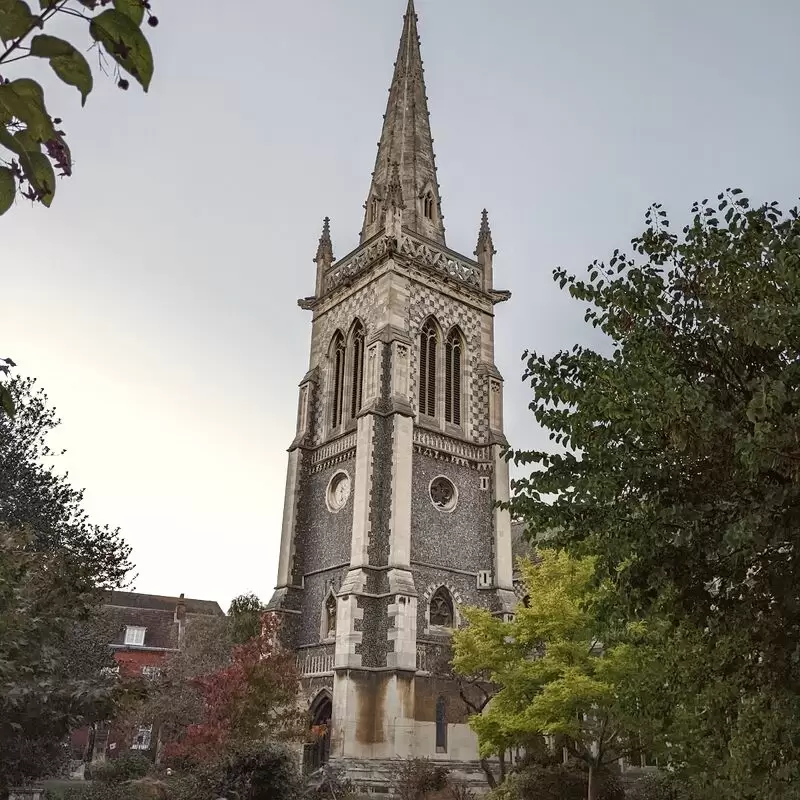 St Mary le Tower
Tower Street, Ipswich
Monday - Thursday: 9:30 AM – 5:00 PM
Friday - Sunday: Closed
14. The Cornhill
Discover the heart of Ipswich at The Cornhill, a town square steeped in history. Be captivated by the Cornhill's impressive architecture, dynamic sculptures like the Four Bronze Horses, café culture, and lively market. Numerous events are held here, from craft fairs to music festivals. Don't miss the neighboring City Hall and Post Office, both architectural marvels. A not-so-familiar fact: The Cornhill was recently renovated and presents an incredible new look. Just around the corner is the vibrant Buttermarket Shopping Centre.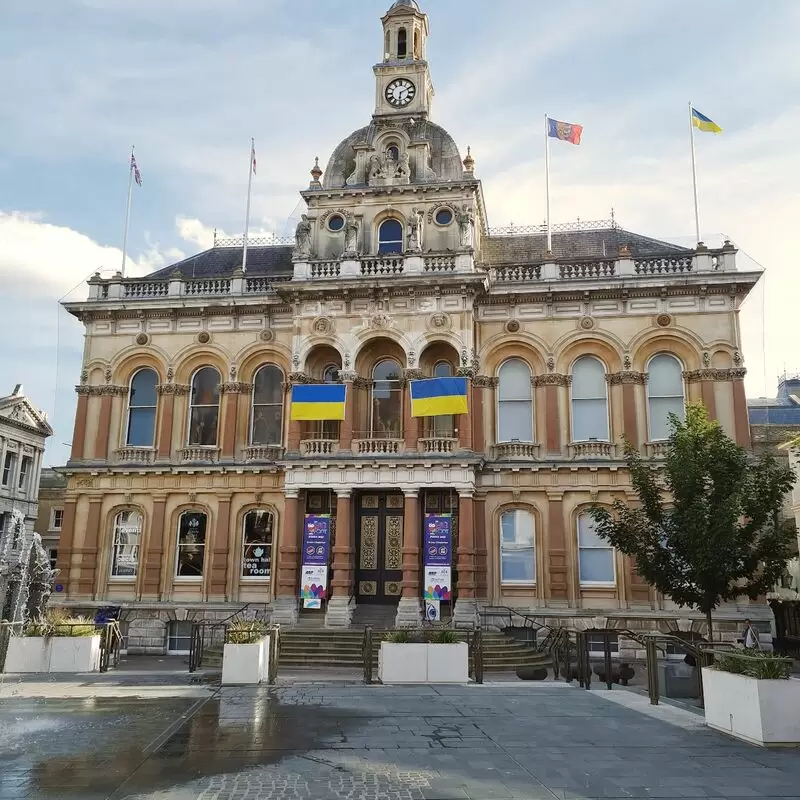 The Cornhill
Ipswich IP1 1DH
Monday - Sunday: Open 24 hours
15. Pipers Vale
Discover Pipers Vale, a secret gem of Ipswich. This charming nature reserve offers quiet woodland trails, scenic views of the Orwell River, and an abundance of wildlife. Amateur photographers, nature lovers, and quiet seekers will appreciate this pristine oasis. Watch out for the mysterious deer! Just a stone's throw away is historic Orwell Country Park, where the backdrop changes from forests to captivating coastal vistas.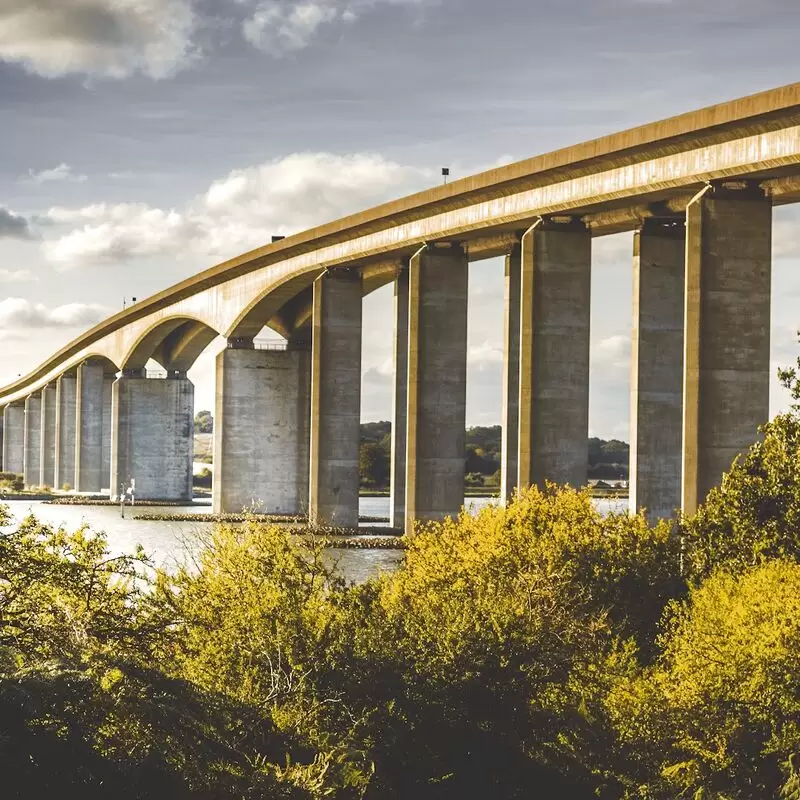 Pipers Vale
Gainsborough Lane, Ipswich
Monday - Sunday: Open 24 hours
Best Time to Visit Ipswich
The best time to visit Ipswich, United Kingdom, is between late spring (May) and early fall (September), when the weather is generally warmer and there is less chance of rain. The summer months, especially July and August, are the peak tourist season with longer daylight hours and many special events.
Annual Weather in Ipswich
Ipswich 3-Day Forecast
Wed, 27 September
Night
58 °F
14 °C
0%
Morning
57 °F
14 °C
0%
Afternoon
64 °F
18 °C
0%
Evening
65 °F
18 °C
67%
Thu, 28 September
Night
53 °F
12 °C
0%
Morning
54 °F
12 °C
67%
Afternoon
55 °F
13 °C
50%
Evening
57 °F
14 °C
61%
Fri, 29 September
Night
52 °F
11 °C
0%
Morning
51 °F
10 °C
0%
Afternoon
63 °F
17 °C
0%
Evening
58 °F
15 °C
0%
Questions & Answers

What is the local cuisine like in Ipswich?

The cuisine of Ipswich is characterized by traditional British dishes. You'll find classics like fish and chips, meat pies and sausages with mashed potatoes, often accompanied by regional beers or ciders. Suffolk, where Ipswich is located, is known for locally produced meats, seafood and cheeses. There is a strong emphasis on fresh, local ingredients in both home kitchens and restaurants in the region. For dessert, indulge in traditional English desserts like Sticky Toffee Pudding or Fruit Crumbles. Every meal is usually accompanied by a traditional British tea.

Are there public transport options available in Ipswich?

Certainly! Ipswich, United Kingdom, has excellent public transportation. The city is served by a number of bus routes that cover all major attractions and residential areas. Ipswich's main train station also connects the city with cities across the country. Cabs and rental cars are available for longer trips or direct connections. This makes travel in and around Ipswich convenient and efficient, taking visitors and locals to the city's many attractions.

How safe is Ipswich for tourists?

Ipswich, like many cities in the United Kingdom, is generally safe for tourists. However, as in any urban area, visitors should still exercise regular caution, especially when walking alone at night or in less populated areas. The crime rate in Ipswich is comparatively low, and the town, with its historic sites and charming streets, offers a welcoming atmosphere for tourists. It is recommended that you be aware of your surroundings, keep valuables safe, and maintain a certain level of vigilance, as you would in any new place.

Is Ipswich a walkable city?

Yes, Ipswich is indeed a very pedestrian town. The city center is relatively compact, so you can quickly stroll through the stores, the historic landmarks, such as the Tudor-era Christchurch Mansion, and the waterfront with several bars and restaurants. There are also many green spaces, including beautiful parks and gardens that invite you to take peaceful walks. Ipswich is a town that invites you to explore on foot, so you can fully enjoy its architecture, history and atmosphere.

What languages are commonly spoken in Ipswich?

The predominant language spoken in Ipswich, United Kingdom, is English. As a multicultural city, there are also a significant number of people who speak Polish, which is due to the large Polish community in Ipswich. Other languages spoken include Portuguese, Lithuanian, and languages from various parts of Asia and Africa, reflecting the diversity of the population living in the city. It is important to note, however, that English is widely understood and spoken by virtually everyone.

What are the unique cultural experiences in Ipswich?

Ipswich in the United Kingdom is a vibrant coastal town that offers unique cultural experiences. The Ipswich Maritime Museum showcases the history of seafaring, while the Christchurch Mansion is full of art and history. The New Wolsey Theatre offers contemporary and traditional performances, while the popular Ipswich Waterfront offers a colorful mix of old and new with a variety of restaurants, bars and artisanal cafes. Don't miss the opportunity to visit Jimmy's Farm, a real farm and wildlife park.

How easy is it to get around Ipswich?

Getting around Ipswich is quite easy and convenient. The city has an efficient public transportation system with frequent bus and train services between different areas. If you prefer to walk or bike, Ipswich offers a safe and extensive network of trails. Cabs are also readily available. Those traveling by car will find it easy to navigate the well-marked roads. To explore the surrounding countryside, rent a car.

Are credit cards widely accepted in Ipswich?

Yes, credit cards are widely accepted in Ipswich, United Kingdom. Common credit and debit cards such as Visa, MasterCard and American Express can be used for transactions in most stores, restaurants, pubs and hotels. However, for smaller stores or outdoor markets that do not accept credit cards, it is advisable to carry some cash.

What are the common customs of Ipswich?

In Ipswich, it is customary to greet everyone politely, and punctuality is highly valued. Locals value manners and it is common to say "please" and "thank you." It is also customary to tip for good service, especially in restaurants, and afternoon tea is a popular social activity. Whether in a pub, walking along the waterfront, or at a soccer game, cozy, friendly conversation is an essential part of the Ipswich way of life.

What's the general cost of living in Ipswich?

The cost of living in Ipswich, United Kingdom, is quite affordable compared to other parts of the United Kingdom, especially London. Ipswich offers affordable housing, though the average cost of renting a one-bedroom apartment varies significantly. The cost of groceries, transportation, utilities, and restaurant meals is also comparatively low. However, personal lifestyle and spending habits have a large impact on the cost of living. The lower than average cost of living makes the city a budget-friendly option for residents.

How can a tourist stay safe in Ipswich?

Tourists in Ipswich can ensure their safety by following general security measures. It is recommended to be vigilant in busy areas and keep your belongings safe, as pickpocketing can occur. It is always advisable not to travel alone at night, but instead use reliable transportation or cabs. Also be aware of local customs and norms. Emergency services are quick and effective in case of unforeseen events.

Are there any local markets in Ipswich?

Yes, Ipswich hosts several markets throughout the week. The Ipswich Market is a popular draw and offers a variety of goods, including locally grown produce and food, handmade crafts, and antiques. At the Ipswich Antique Centre Market, you'll find eclectic antiques. In addition, Cornhill Market, with its artisan food stalls and unique wares, offers a unique opportunity to enjoy local flavors and craftsmanship. These markets offer a taste of Ipswich's vibrant community and diverse retail scene.

What is the art scene like in Ipswich?

Ipswich, United Kingdom, has a vibrant art scene that encompasses both history and contemporary expressions. The city is full of art galleries such as the Ipswich Art Gallery, offering an exciting mix of exhibitions featuring works by local and international artists in a variety of media. In addition, Ipswich is also home to several street art and sculpture trails that highlight the creative spirit of the town. A plethora of workshops and local events underscore the town's commitment to the arts. Ipswich is a truly engaging destination for all art lovers.

Can I bike around in Ipswich?

Ipswich is definitely a bike-friendly town. You can explore the city's historic sites, bustling downtown, and quiet parks at your own pace. There are numerous bike paths, including riverside trails, dirt roads, and city streets. Bike rentals are also available. When biking, be sure to follow local rules and regulations to ensure safety. The town of Ipswich offers a unique perspective from the saddle, making it an ideal destination for a cycling vacation or day trip.

What is the architecture like in Ipswich?

Ipswich has a rich architectural heritage that spans the medieval, Georgian and modern eras. The town is distinguished by its medieval half-timbered houses and Georgian facades, which provide a picturesque snapshot of the past. Major landmarks include the Ancient House, a beautiful example of Tudor-style architecture, and the Willis Building, an outstanding example of modernist design. Overall, Ipswich's architecture is a delightful blend of old-fashioned aesthetics and modern elements.

Are there any beaches in Ipswich?

Ipswich, located in the heart of Suffolk, does not have its own beaches as it is not a coastal town. However, it is surrounded by several beautiful coastal towns such as Felixstowe, Aldeburgh, and Southwold, which are home to some beautiful beaches. These quaint coastal towns offer everything from sandy beaches to charming pebble beaches, and are all just a short drive from Ipswich, making them popular destinations for day trips.

Is tap water safe to drink in Ipswich?

Yes, tap water in Ipswich, like the rest of the UK, is generally safe to drink. It is treated to a high standard and subjected to rigorous testing to ensure it meets legal requirements and safety standards set by the Drinking Water Inspectorate (DWI). However, if you live in an old building or are sensitive to minor changes in water, stick to bottled water. Always consider your personal health needs when drinking tap water.

What is nightlife like in Ipswich?

Ipswich, UK, offers a diverse nightlife with a number of bars, pubs and clubs offering live music, DJ sets and dance floors for revellers. For theater lovers, there's the popular Regent Theatre, which hosts a range of performances from plays to musicals. Wine bars and breweries adorn the city's historic waterfront, inviting visitors to relax. Despite its modest size, Ipswich offers a lively nightlife to suit a variety of tastes.

Are locals welcoming to tourists in Ipswich?

Absolutely! The people of Ipswich, UK, are known for their warmth and hospitality. They are usually happy to give directions, recommend local restaurants, or tell interesting stories about the town's history. This friendly atmosphere is part of what makes Ipswich such a charming and welcoming place to visit. Whether you're just passing through or planning a longer stay, you'll feel right at home in this quaint English town.

Are there any unique festivals in Ipswich?

Indeed, Ipswich is home to unique festivals that showcase the town's rich culture and heritage. One of the most popular is the Maritime Ipswich Festival, which celebrates Ipswich's maritime history and its strong connection to the water. Visitors can enjoy a variety of ship-themed activities, live music, and a variety of food and drink stalls. The Ipswich Jazz Festival is also a highlight of the cultural calendar, featuring local and international jazz artists.

How's the fashion scene in Ipswich?

The town of Ipswich has a vibrant fashion scene that exudes both contemporary and vintage charm. Numerous boutiques line the streets, offering the latest trends that captivate the fashion world. Vintage clothing stores add a touch of retro, offering something for those seeking the style of bygone eras. In addition, fashion events are held regularly in Ipswich, helping to promote local design talent. From mainstream to alternative fashion, Ipswich's fashion landscape offers something for every style lover.

Are local parks worth visiting in Ipswich?

Absolutely! Ipswich has beautiful local parks that are well worth a visit. Christchurch Park, with its stunning manor house, offers tranquil walks and diverse wildlife on its 70-acre grounds. Holywells Park, a fascinating historical site, is also a must-see with its scenic beauty and entertainment options for children. Finally, Chantry Park, the city's largest park, offers open spaces and woodlands perfect for leisurely walks and picnics. Each park offers its visitors a unique, relaxing experience.

Are there any local music bands to watch out for in Ipswich?

Certainly! Ipswich has a vibrant music scene with numerous up-and-coming bands. Bands like War Waves and Basement have gained a large local following with their unique sound. War Waves is known for its infectious indie rock music, while Basement has gained popularity with their melodic punk tunes. Their performances at well-known venues such as The Smokehouse or The Curve Bar are sure to be a listening pleasure for music lovers.

Is there a popular sport in Ipswich?

Yes, Ipswich is known for its great love of soccer. Ipswich Town Football Club is at the center of the town's sporting life, with a loyal fan base and historic triumphs in national and international league matches. As Portman Road is the club's home stadium, it is common for locals and visitors to cheer on the team during the soccer season, making soccer the most popular sport in Ipswich.

Can you swim in the river Orwell in Ipswich?

While the River Orwell is a scenic spot in Ipswich, it is not recommended for swimming. The river has strong tidal currents and is not monitored for water quality, which can pose health risks. It is always advisable to swim in approved and designated areas. There are many other water-based recreational activities around the river, including boating and riverside walks, which are a safe and enjoyable way to explore the beautiful Ipswich countryside.

Feedback

I hope you found this article informative and helpful. I'm eager to improve the content and make it even more valuable for you. If you have any feedback or suggestions, I would love to hear from you.

Do you have any tips or hidden gems that you think should be added to the list? Are there any areas that you feel could use more explanation or clarification?

Your input is greatly appreciated and will help us to continue providing high-quality content that meets your needs and interests. Please feel free to share your thoughts.