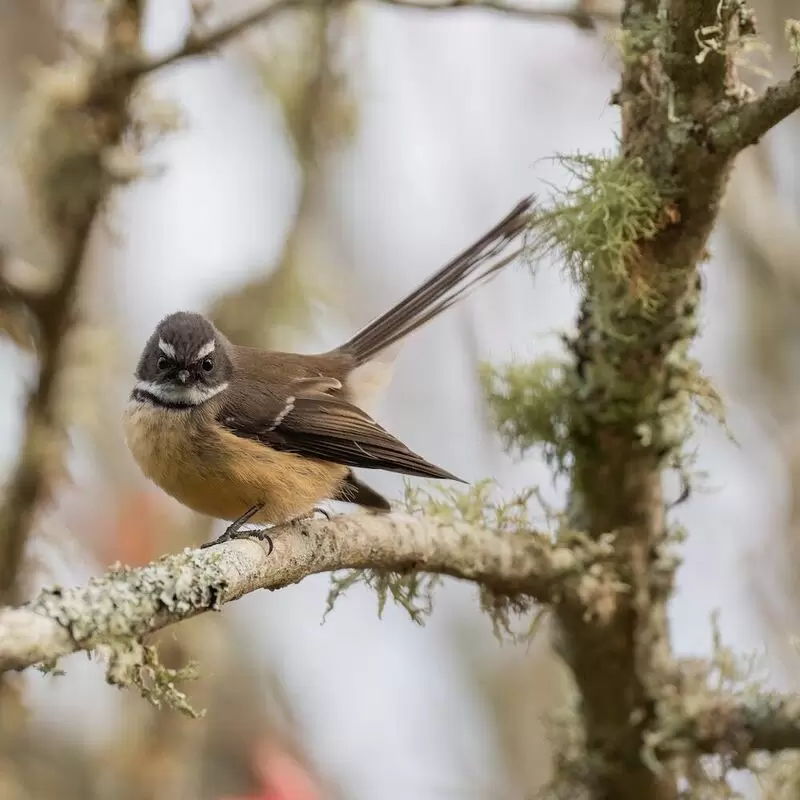 1. Pukekura Park
A visit to Pukekura Park in New Plymouth promises a magical experience that will not disappoint! This stunning 128-acre oasis is a botanical wonderland of lush gardens, tranquil lakes, and enticing hiking trails. Visit Brooklands Zoo, a must-see for animal lovers, or admire the famous light displays during the annual Festival of Lights. Take a leisurely stroll to the nearby Bowl of Brooklands, which hosts open-air concerts, performances, and a lively amphitheater!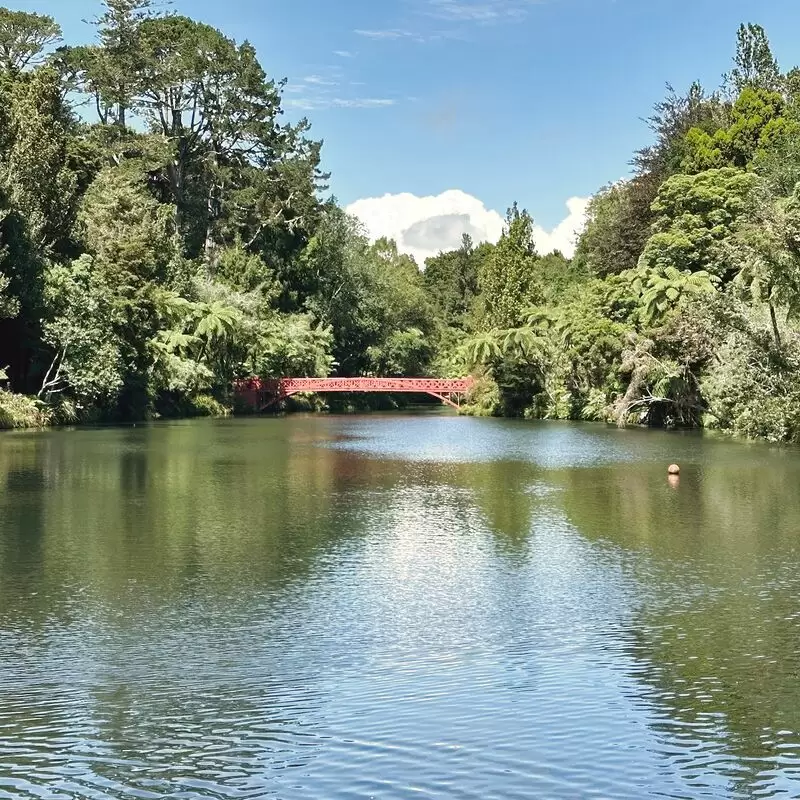 Pukekura Park
10 Fillis Street, New Plymouth Central, New Plymouth
Monday - Sunday: Open 24 hours
2. Egmont National Park
Egmont National Park is an absolute must-see in New Plymouth! This lush haven surrounding the famous Mount Taranaki offers breathtaking scenery and a wide variety of native plant and animal species. Adventures await on the many breathtaking trails, ranging from short walks to challenging full-day hikes. Don't miss soothing Dawson Falls and the mysterious Goblin Forest, hidden treasures you'd only find in a native guidebook. Take a side trip to the fascinating Taranaki Falls or the tranquil Wilkies Pools - a trip you'll never forget!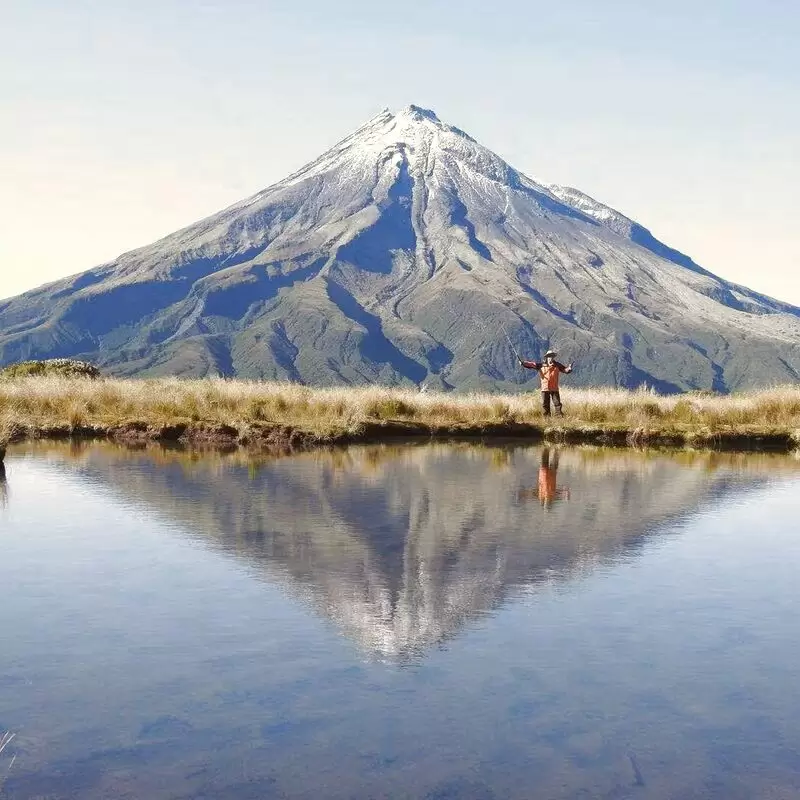 Egmont National Park
Taranaki
3. Mt. Taranaki
A visit to New Plymouth would not be complete without exploring the breathtaking Mt. Taranaki! This iconic volcanic peak, also known as "Egmont", dominates the landscape with its picture perfect symmetry. Adventure seekers will delight in the challenging hikes that reward with panoramic views, while nature lovers will marvel at the abundant wildlife, scenic waterfalls, and lush forests of the surrounding Egmont National Park. Don't miss visiting Mokau and its fascinating Whitecliffs formations, a true geological treasure north of New Plymouth.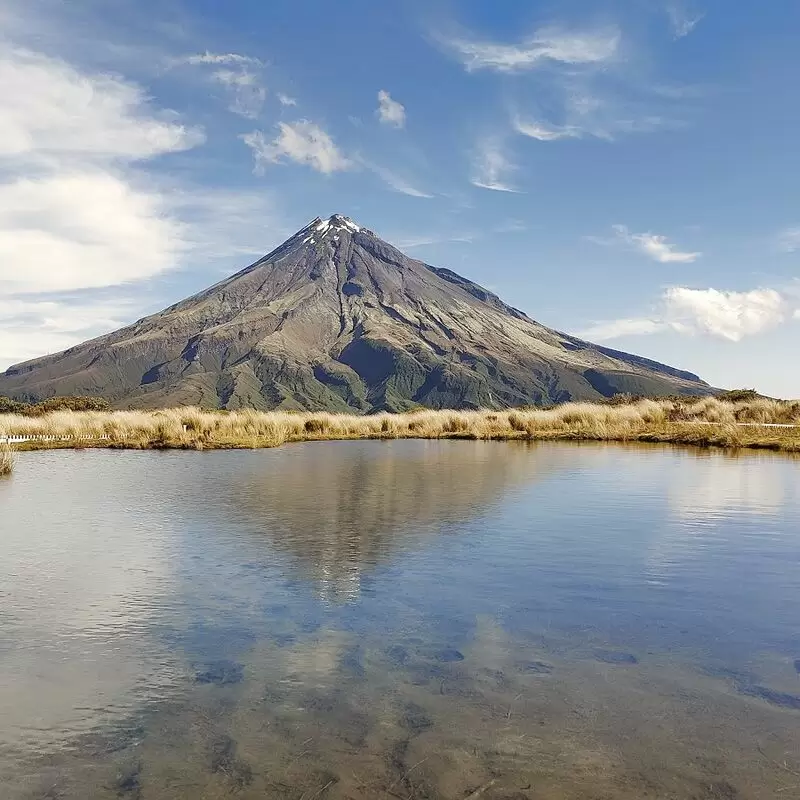 Mt. Taranaki
Mt. Taranaki, Taranaki 4386
4. Coastal Walkway Foreshore
The Coastal Walkway Foreshore in New Plymouth is a must-see for its mesmerizing views and invigorating energy. This scenic, 12.7-kilometer boardwalk not only offers breathtaking views of the ocean, but also an impressive work of art, the famous Wind Wand. If you're walking or biking, be sure to explore the nearby Te Rewa Rewa Bridge, which frames majestic Mount Taranaki. The trail also passes the fabulous Pukekura Park and the recently revived Ngamotu Beach - perfect spots for picnics and sunbathing.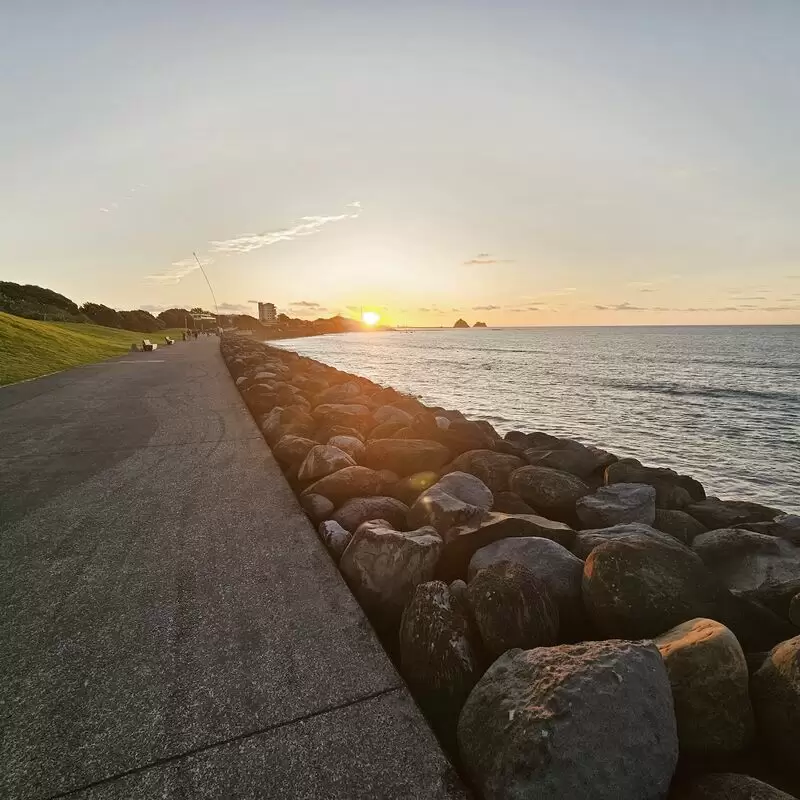 Coastal Walkway Foreshore
New Plymouth
Monday - Sunday: Open 24 hours
5. Tupare
Immerse yourself in the enchanting world of Tupare, a hidden gem on the banks of the Waiwhakaiho River in New Plymouth. This heritage property is famous for its exquisite landscaping, distinctive homestead and lush gardens. Marvel at the architectural beauty of Sir Russell Matthews' residence, soak in the tranquil atmosphere, and stroll through the woods with their exotic plants. Just a short drive away, admire the majestic views of Mount Taranaki and the lush Pukeiti Rhododendron Gardens. A visit to Tupare is undoubtedly an unforgettable experience!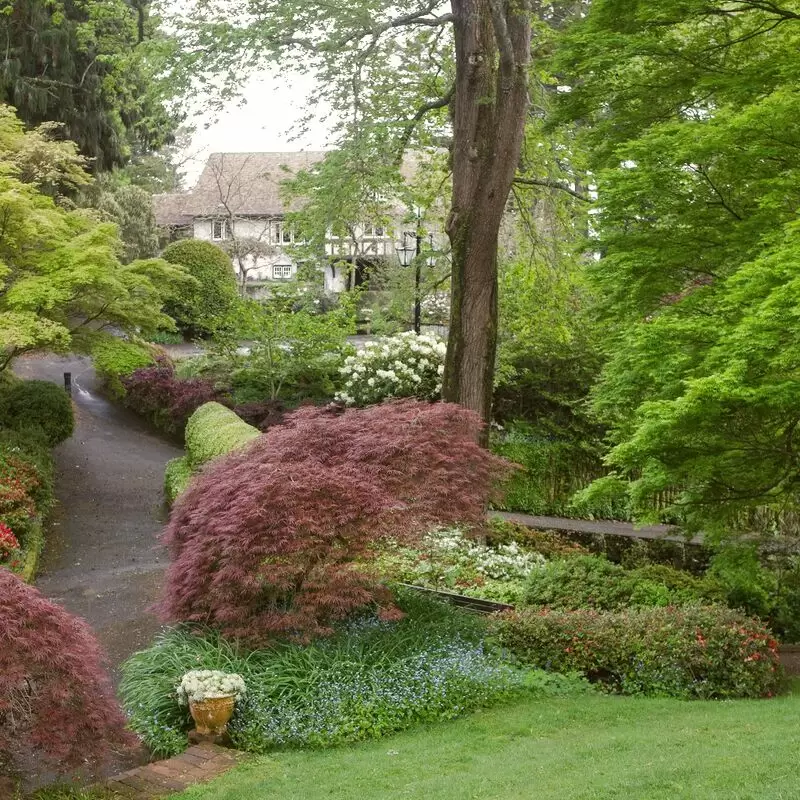 Tupare
487 Mangorei Road, Highlands Park, New Plymouth
Monday - Sunday: Open 24 hours
6. Te Rewa Rewa Bridge
A visit to the Te-Rewa-Rewa Bridge in New Plymouth is an unforgettable experience in itself. This remarkable structure not only serves as a pedestrian and bike path bridge, but also offers a mesmerizing view of Mount Taranaki. If you catch the perfect frame while crossing the bridge, this is an Instagram-worthy hotspot. Plus, the bridge's unique curvaceous design is said to resemble a breaking wave or the skeleton of a whale. Nearby is the scenic Coastal Walkway, a perfect spot for leisurely strolls or picnics.
Te Rewa Rewa Bridge
Fitzroy, New Plymouth
Monday - Sunday: Open 24 hours
7. Pukeiti
Discover enchanting Pukeiti, a hidden gem in the lush rainforest of New Plymouth's Egmont National Park. With over 360 acres of tranquil gardens, vibrant rhododendrons and enchanting walking trails, Pukeiti offers a relaxing escape into nature. Walk the lush Canopy Walkway and be enchanted by the songs of birds and the beguiling scent of native plants. Nearby, explore the fascinating Dawson Falls or the picturesque Wilkies Pools - a perfect blend of adventure and relaxation.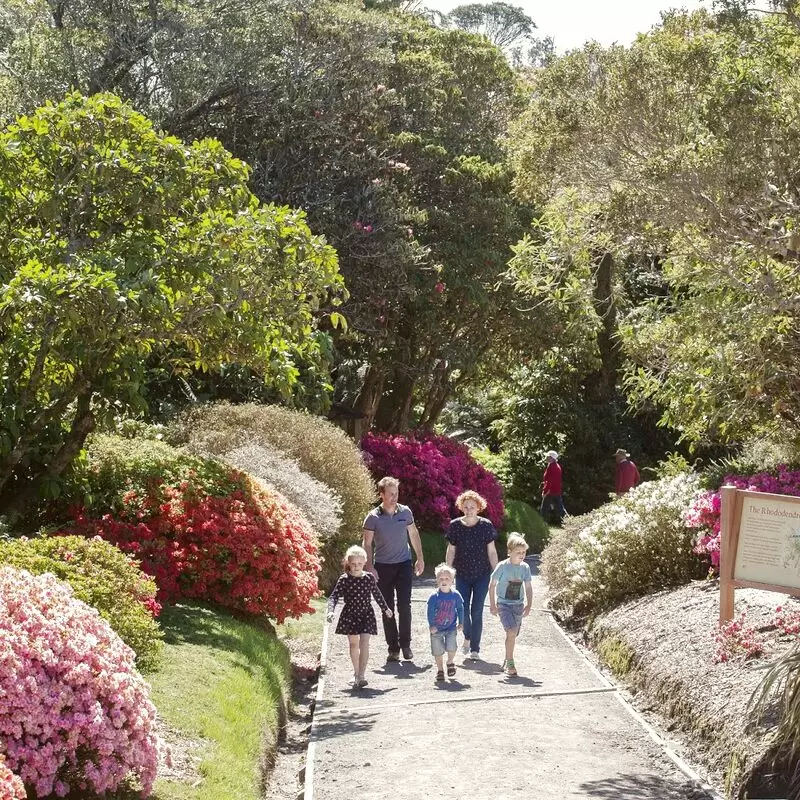 Pukeiti
2290 Carrington Road, New Plymouth
Monday - Sunday: Open 24 hours
8. Paritutu Rock
A visit to Paritutu Rock in New Plymouth is a must for adventure seekers and nature lovers! This dramatic volcanic rock offers an exhilarating climb and rewards you with a breathtaking 360-degree view of the Taranaki Coast. As an added perk, reserved for locals and informed visitors only, after your hike you can descend a wooden staircase to the hidden Back Beach to relax. This natural gem is also just a stone's throw from the famous Sugar Loaf Islands, which offer another spectacular sight.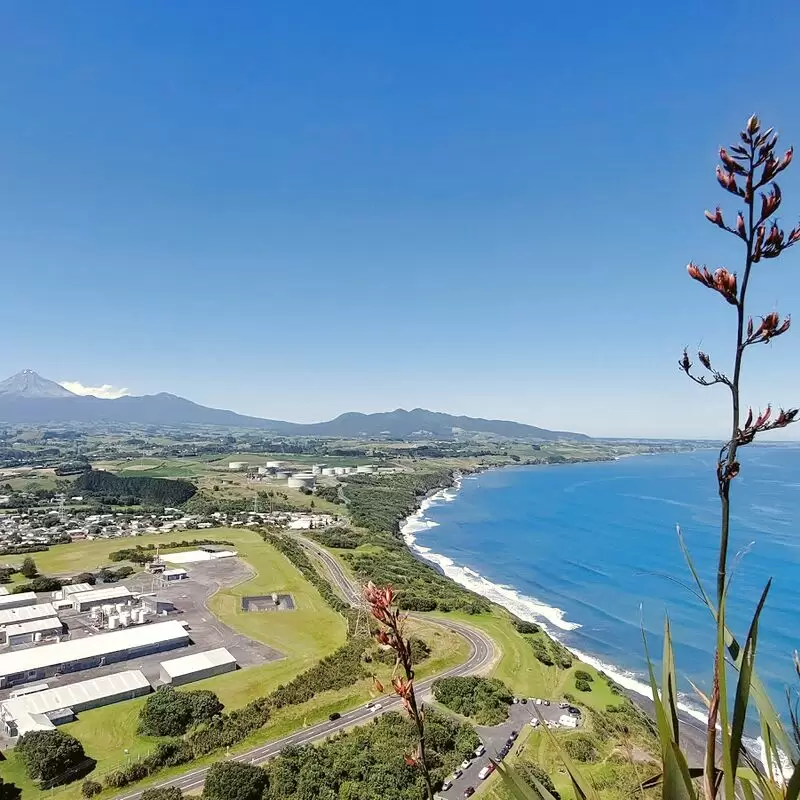 Paritutu Rock
Centennial Drive, Spotswood, New Plymouth
Monday - Sunday: Open 24 hours
9. Dawson Falls
Take a trip to the fascinating Dawson Falls in New Plymouth for an unforgettable nature experience! This breathtaking 18-meter waterfall in Egmont National Park is a hidden gem that is easily accessible via a short, scenic walk. Feel the refreshing spray and listen to the sound of the water cascading down, surrounded by lush brush. Extend your adventure with a visit to the nearby Wilkies Pools - a series of fascinating glacier-carved pools connected by natural water slides: the perfect place for a cool dip after your hike.
10. Recreation Reserve
Explore the vibrant Recreation Reserve in New Plymouth, a paradise for nature lovers and sports enthusiasts alike! Spanning 46 acres of lush landscapes, rolling hills, and breathtaking ocean views, this vibrant park is a picturesque destination for a leisurely stroll or picnic with loved ones. The preserve offers a special treat for insiders - the famous Bowl of Brooklands and the exquisite TSB Festival of Lights in the summer months. And nearby Pukekura Park, with its enchanting trails and exotic flora, adds a touch of magic to your getaway.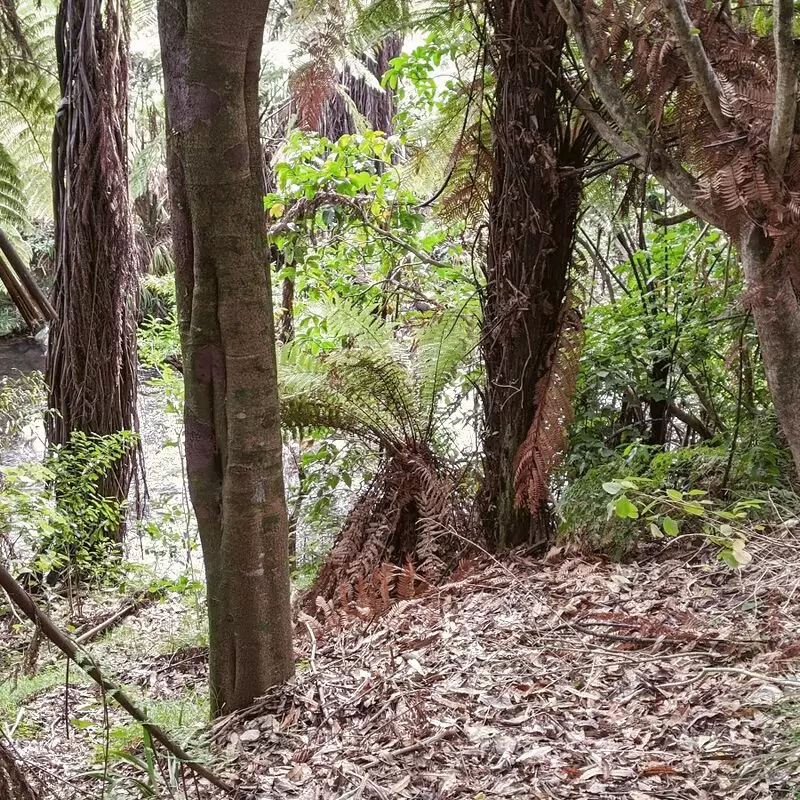 Recreation Reserve
Strandon, New Plymouth
Monday - Sunday: Open 24 hours
11. Brooklands Park
Discover charming Brooklands Park, a lush oasis in New Plymouth where locals and visitors alike can relax. With its stunning flora, winding paths, and charming bridges, this park offers a tranquil retreat from the hustle and bustle of city life. Experience the canopy walk, a unique treetop adventure, and delight in the enchanting rhododendron Dell. Right next to Brooklands Park is the famous Pukekura Park, an ideal place to enjoy enchanting light shows during the Festival of Lights.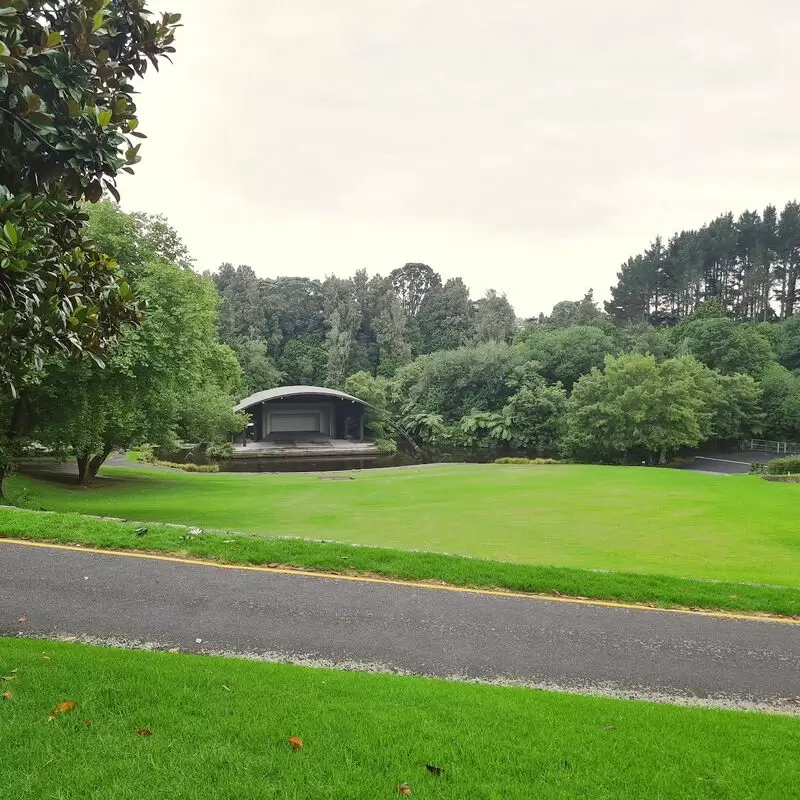 Brooklands Park
Brooklands Park Drive, Brooklands, New Plymouth
Monday - Sunday: Open 24 hours
12. Dawson Falls Visitors Centre
Make your way to the Dawson Falls Visitors Centre, located in the middle of the lush Egmont National Park, to experience the mighty and impressive Dawson Falls. This 18-meter-high marvel offers fantastic photo opportunities, invigorating nature walks, and a soothing soundtrack of water cascading down. Be sure to take the 10-minute Wilkies Pools Loop Track, where you can marvel at the unique pools formed from lava. Unleash your spirit of adventure and enjoy the rich biodiversity in this enchanting forest retreat.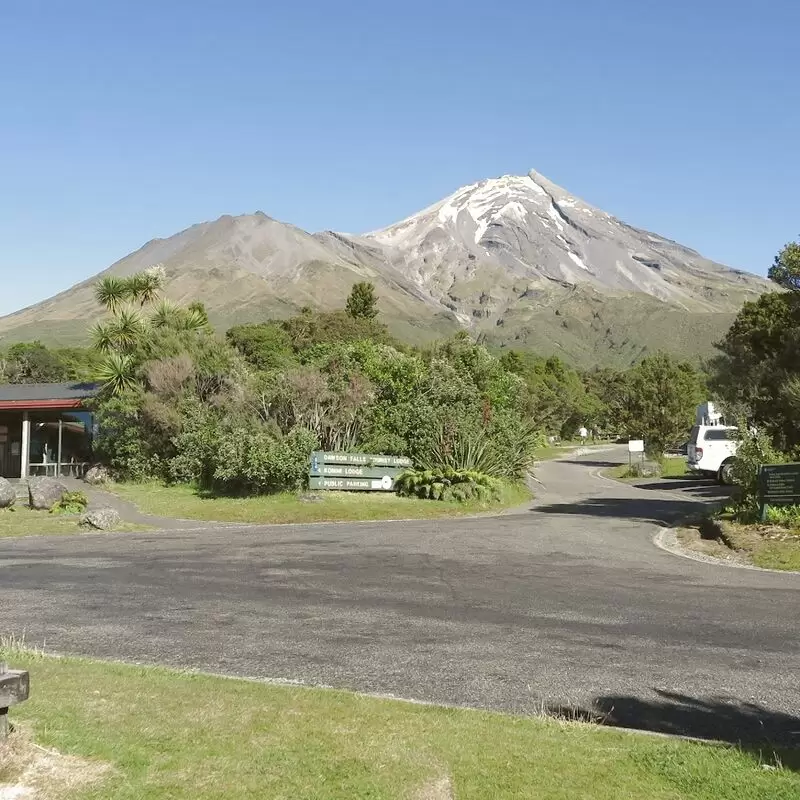 Dawson Falls Visitors Centre

13. Brooklands Zoo
Discover the hidden gem of New Plymouth - Brooklands Zoo, perfect for a fun family outing! This intimate gem with free admission houses an impressive variety of animals, from playful farm animals to exotic reptiles and showy birds. The newly renovated walk-through aviary and engaging conservation programs make this a unique and educational experience. Just a short walk from scenic Pukekura Park and the TSB Bowl of Brooklands, you can immerse yourself in nature and make unforgettable memories at Brooklands Zoo!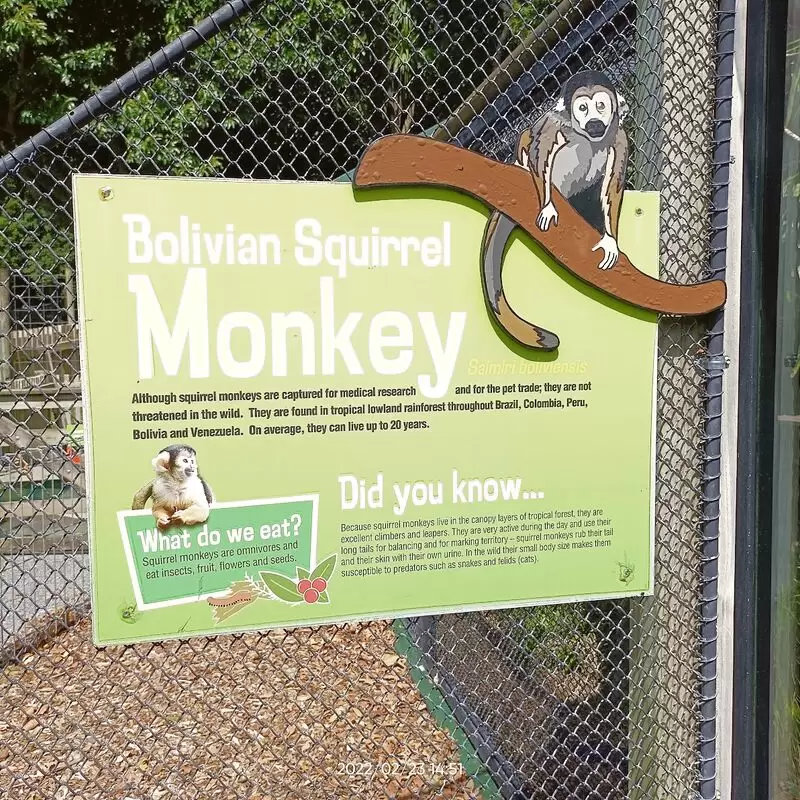 Brooklands Zoo
30 Brooklands Park Drive, Brooklands, New Plymouth
Monday - Sunday: 9:30 AM – 4:00 PM
14. Puke Ariki
Discover Puke Ariki, New Plymouth's fascinating cultural gem where history and nature come alive! This award-winning museum, library and information center will take you on a captivating journey through Taranaki's past, art and environment. Discover unique exhibits, including Te Takapou Whāriki o Taranaki - the impressive floor-to-ceiling carved pataka. Don't miss the beautiful life-size Moa skeleton. After your visit, simply stroll across the street to enjoy the picturesque coastal promenade and marvel at the impressive wind wall sculpture!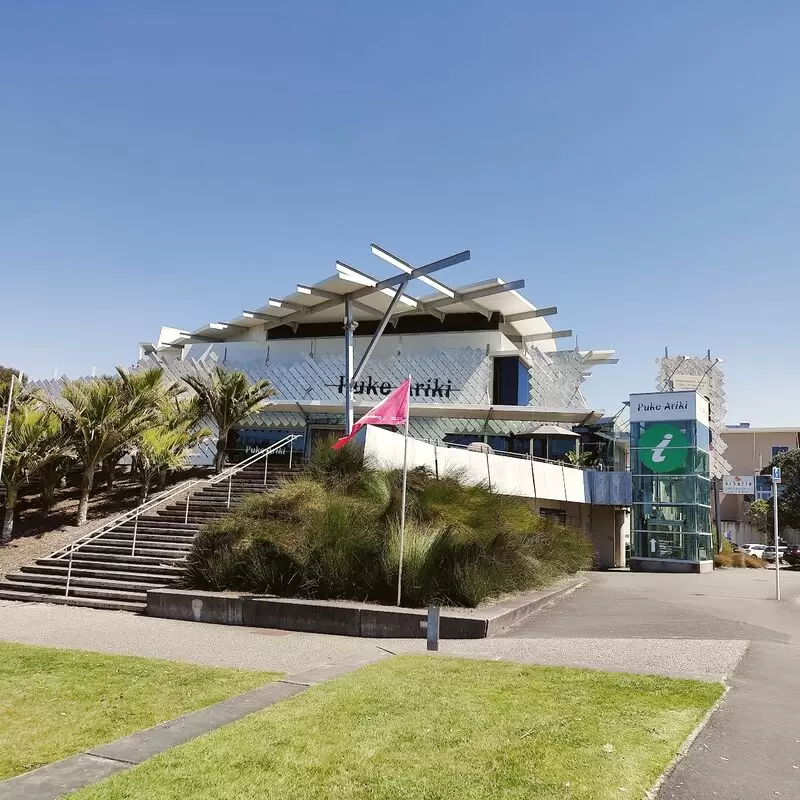 Puke Ariki
1 Ariki Street, New Plymouth Central, New Plymouth
Monday - Sunday: 10:00 AM – 5:00 PM
15. Wilkies Pools
Discover the enchanting Wilkies Pools in New Plymouth, a natural wonder with breathtaking views and a tranquil atmosphere. Formed thousands of years ago by volcanic lava, these enchanting glacial pools are the ideal place for a refreshing swim amidst lush flora and fauna. Take time to explore the unique surroundings on the famous Goblin Forest Walk, and if you're lucky, catch a glimpse of the fascinating Dawson Falls nearby. Be enchanted by this magical world that will refresh your spirits and quench your wanderlust.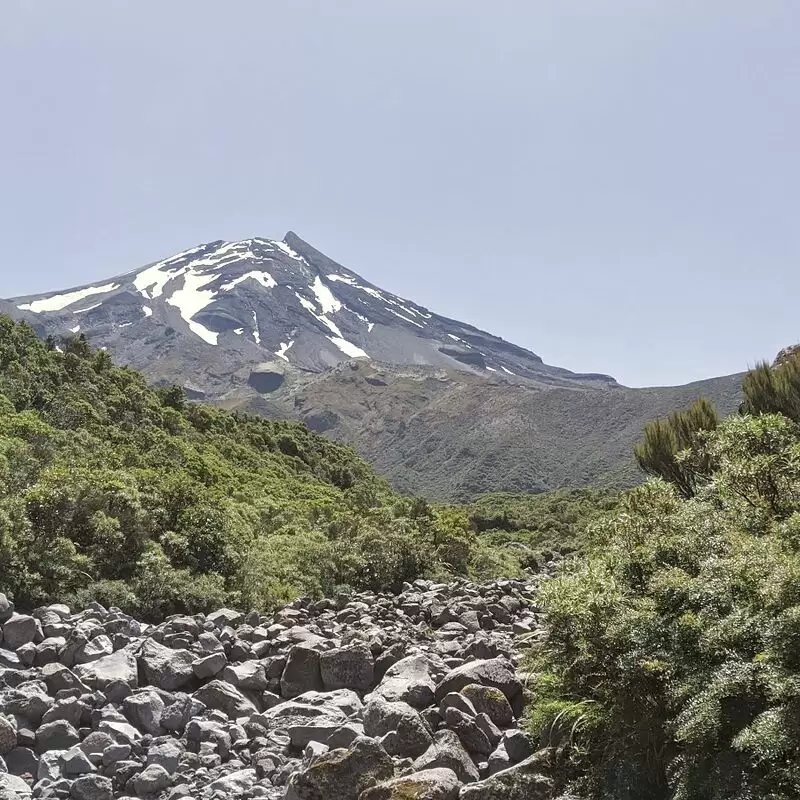 Wilkies Pools
Taranaki 4391
Monday - Sunday: Open 24 hours
Best Time to Visit New Plymouth
The best time to visit New Plymouth is during the summer months from December to February, when temperatures are warm and rainfall is low. This is ideal for outdoor activities, festivals and exploring the scenic coastline. However, the mild climate makes New Plymouth a delightful year-round destination that is less crowded in the off-season (March-May and September-November).
Annual Weather in New Plymouth
New Plymouth 3-Day Forecast
Fri, 22 September
Night
54 °F
12 °C
0%
Morning
55 °F
13 °C
94%
Afternoon
57 °F
14 °C
92%
Evening
58 °F
14 °C
57%
Sat, 23 September
Night
57 °F
14 °C
75%
Morning
57 °F
14 °C
85%
Afternoon
55 °F
13 °C
83%
Evening
51 °F
11 °C
81%
Sun, 24 September
Night
48 °F
9 °C
79%
Morning
48 °F
9 °C
63%
Afternoon
52 °F
11 °C
62%
Evening
51 °F
11 °C
86%
Questions & Answers

What is the local currency?

The local currency in New Plymouth, New Zealand is the New Zealand Dollar (NZD). It is the official currency for the entire country. Banknotes come in denominations of $5, $10, $20, $50 and $100, while coins come in denominations of 10, 20 and 50 cents, as well as $1 and $2 coins. It is important to check the current exchange rates if you wish to exchange your home currency into NZD and make transactions while in New Plymouth.

How do I access public transport?

In New Plymouth, public transport consists mainly of the Citylink bus service, which connects different parts of the city and nearby suburbs. Schedules, routes and fares can be found on the Taranaki Regional Council website. Bus stops can be identified by the Citylink logo with the blue and white dragon. You can pay the fare with a smart card or cash when boarding the bus. Cabs and ride-sharing services such as Uber are also available to get around the city.

Are there bike rental services available?

Yes, there are several bike rental services in New Plymouth, New Zealand. These services offer a range of options, including mountain bikes, road bikes, and e-bikes, which are great for exploring the city and its scenic surroundings. Popular destinations for bike tours include the Coastal Walkway, Pukekura Park, and Te Rewa Rewa Bridge. If you want to rent a bike, visit one of the local bike rental shops or visit online platforms that offer bikes for rent so you can easily explore New Plymouth on two wheels.

What local foods should I try?

In New Plymouth, be sure to try the traditional New Zealand dish hangi, where food is cooked in an underground oven with heated stones. Seafood lovers should try the freshly caught green-lipped mussels and whitebait fritters, a unique local delicacy. For dessert, be sure to try the hokey pokey ice cream, a vanilla ice cream with honeycomb chunks. Enjoy a delicious meat pie from a local bakery or try a tasty sausage roll, both popular Kiwi dishes.

Where can I find a local SIM card?

In New Plymouth, you can buy a local SIM card from a variety of outlets, including electronics stores, supermarkets, and grocery stores. Popular places to go are Countdown Supermarket on Courtenay St. and The Warehouse and Noel Leeming on Leach St. In addition, mobile providers such as Spark, Vodafone and 2degrees have stores in the city where you can buy SIM cards and get assistance with any questions you may have.

Is tap water safe to drink?

Yes, the tap water in New Plymouth, New Zealand is safe to drink. New Plymouth's water supply comes from fresh sources and undergoes rigorous treatment and monitoring processes to ensure it meets New Zealand drinking water standards. New Plymouth's water is clean, fresh and of high quality, making it suitable for drinking, cooking and other household uses. However, if you have concerns about the taste or quality of tap water, you can always use a filter or opt for bottled water.

Are there any safety tips for tourists?

When visiting New Plymouth, New Zealand, tourists should follow basic safety precautions. Stick to well-traveled areas and avoid walking alone at night, especially in unfamiliar parts of the city. Keep valuables safe and out of sight, and do not leave personal items unattended. Pay attention to the weather forecast and dress appropriately, especially when exploring natural attractions. Always follow safety guidelines when engaging in water activities and remember to apply sunscreen and stay hydrated throughout the day.

What are some popular local festivals?

In New Plymouth, New Zealand, one of the most popular local festivals is the famous TSB Bank Festival of Lights, a dazzling light show in Pukekura Park with entertainment and night markets. Another well-known event is the WOMAD (World of Music, Arts, and Dance) Festival, which features various international and local artists with a mix of music, culture, and workshops. In addition, the Powerco Taranaki Garden Spectacular features beautiful gardens, art and related workshops that captivate both locals and visitors.

Can I find vegan/vegetarian dining options?

Yes, New Plymouth offers visitors several vegan and vegetarian dining options. One of the most popular options is The Loving Hut, which serves plant-based cuisine with a variety of Asian and Western dishes. Another great place to eat is the Plantation Porch Café, where you can find a variety of vegan and vegetarian dishes in a cozy setting. In addition, many cafes and restaurants in the city have vegetarian and vegan dishes on their menus, so it's easy to find meat-free meals while exploring New Plymouth.

How can I travel sustainably in New Plymouth?

To get around New Plymouth sustainably, explore the city on foot or by bike, as there are numerous walking and biking trails in the city. Use public transportation such as buses to reduce your carbon footprint. Support local businesses by staying in eco-friendly accommodations and buying locally made products. Engage in responsible tourism by respecting the environment, following Leave No Trace principles, and participating in conservation efforts or environmentally conscious activities during your stay.

Are English-speaking doctors available?

Yes, English-speaking doctors are readily available in New Plymouth, New Zealand. The city has numerous medical centers, primary care facilities and private practices that cater to the health needs of locals and tourists. Many medical professionals in New Zealand, including doctors and nurses, are native English speakers or have an excellent command of English, so communication is not a barrier for patients in need of medical assistance. Remember to take your medical or travel insurance information with you when visiting a doctor.

Should I tip in restaurants or other services?

Tipping is not common in New Plymouth, New Zealand, as service and hospitality personnel are generally paid a reasonable wage. However, if you feel that the service provided was exceptional, you may tip at your discretion. There is no specific percentage that must be met; a small token of appreciation is sufficient. In addition, tipping is common in upscale establishments. For services such as cabs or hairdressers, tipping is not expected, but you can round up the amount or give a small tip if you wish.

Are there reputable tattoo studios around town?

Yes, there are several reputable tattoo studios in New Plymouth, New Zealand. Some popular options include Otautahi Tattoo, Powerhouse Tattoos, and The Tattooed Heart. These studios employ experienced and talented artists who are proficient in various tattoo styles such as traditional, tribal tattoos, and modern designs. Before choosing a particular studio, you should research the artists, read reviews and look at their portfolios to find the best fit for your desired tattoo.

Are there any hiking or walking trails nearby?

Yes, near New Plymouth there are several walking and hiking trails suitable for all levels. The famous Coastal Walkway stretches for 12.7 km and offers breathtaking views of the Tasman Sea coastline. If you're looking for something more challenging, you can explore the Mount Taranaki Trails in Egmont National Park, which offer a variety of routes from short walks to full-day hikes. Don't miss the scenic Pouakai Crossing, a 19km hike that takes you through various landscapes and offers magnificent views of the region.

Is New Plymouth LGBTQ-friendly?

New Plymouth is LGBTQ-friendly and known for its welcoming atmosphere. The city offers a safe and inclusive environment for all visitors, including LGBTQ travelers. There are cafes, bars, and other places where locals and tourists alike can socialize and enjoy the beautiful surroundings. Annual events like the Taranaki Pride Festival showcase New Plymouth's commitment to diversity and equality. With its beautiful outdoor attractions and vibrant cultural scene, New Plymouth is a delightful destination for LGBTQ visitors.

Where can I attend a Māori cultural experience?

In New Plymouth, you can take part in a Maori cultural experience at Te Rewa Rewa Marae. At this marae, a meeting place, visitors can learn about traditional Maori customs, stories and cuisine. During your visit, you will be greeted with a traditional powhiri ceremony, learn about Maori history and legends, participate in interactive workshops such as weaving and carving, and enjoy a delicious hangi meal. This immersive experience teaches guests about the rich heritage of Maori while creating an unforgettable memory.

Can I swim at the local beaches?

Yes, you can swim at the beaches in New Plymouth, New Zealand. Some popular beaches are Fitzroy Beach, Oakura Beach and Back Beach. These beaches are known for their beautiful scenery, clean water and family-friendly atmosphere. Surfing, swimming and sunbathing are popular activities for locals and tourists alike. However, be sure to observe safety precautions and pay attention to swimming conditions, as rip currents can sometimes occur. Lifeguards are on duty during the summer months to ensure the safety of swimmers.

Does New Plymouth have any weekend markets?

Yes, New Plymouth has weekend markets that provide a lively atmosphere for locals and visitors alike. Popular markets include the Seaside Market at Ngamotu Beach and the Huatoki Plaza Market in the city center. These markets offer a variety of products, such as fresh produce, handmade crafts, vintage items and delicious street food. There is also live music and entertainment, making for a lively and fun experience for all visitors. So, if you are in New Plymouth on a weekend, don't miss visiting these wonderful markets.

How do I access emergency services?

In New Plymouth, New Zealand, you can reach the emergency services by dialing 111. This number connects you to the police, fire and ambulance services, all of which are serviced by a central communications center. When you call, you must explain the nature of your emergency and give your exact location. It is important that you remain calm and follow the dispatcher's instructions. For less urgent situations, there are also non-emergency numbers, such as for inquiries to hospitals and local police departments.

Are there any luggage storage options?

Yes, there are luggage storage options for travelers in New Plymouth, New Zealand. A popular choice is the New Plymouth i-SITE Visitor Information Centre, located in the city center. For a small fee, secure luggage storage is offered there. In addition, some accommodations and transportation hubs in the area offer storage facilities for their guests. We recommend that you inquire with your accommodation or transportation company about their respective luggage storage options.

Feedback

I hope you found this article informative and helpful. I'm eager to improve the content and make it even more valuable for you. If you have any feedback or suggestions, I would love to hear from you.

Do you have any tips or hidden gems that you think should be added to the list? Are there any areas that you feel could use more explanation or clarification?

Your input is greatly appreciated and will help us to continue providing high-quality content that meets your needs and interests. Please feel free to share your thoughts.