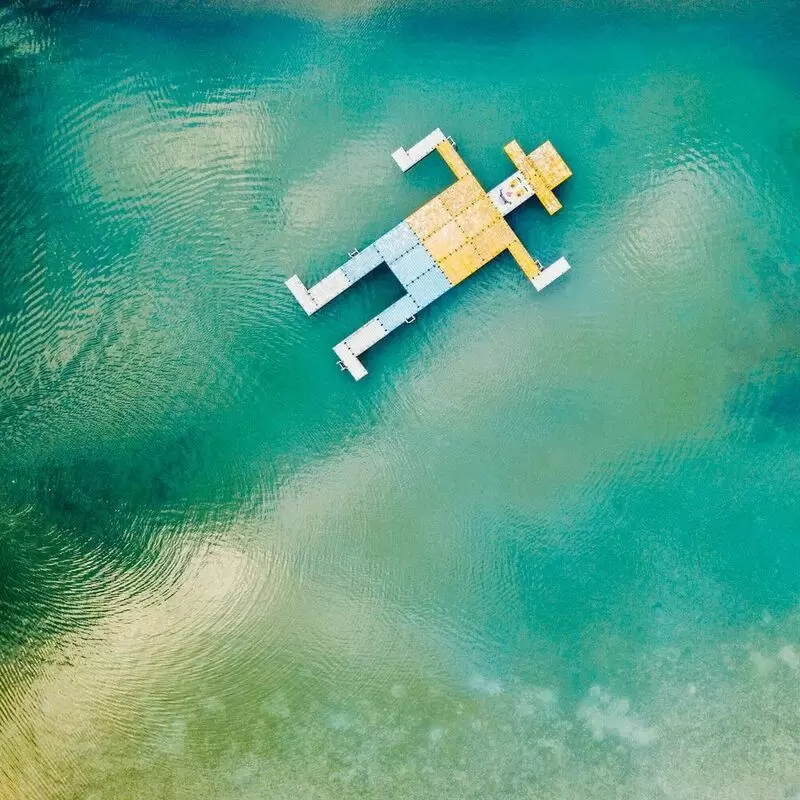 1. National Trust Formby
Experience the tranquil beauty of the British coast at the National Trust - Formby. This nature reserve offers stunning dune beaches, secluded woodlands, and the chance to see the area's unique red squirrels. The nearby Victorian-era Fernley Observatory is another must-see. Let the scenery take your breath away - for explorers and nature lovers, this is a sight not to be missed.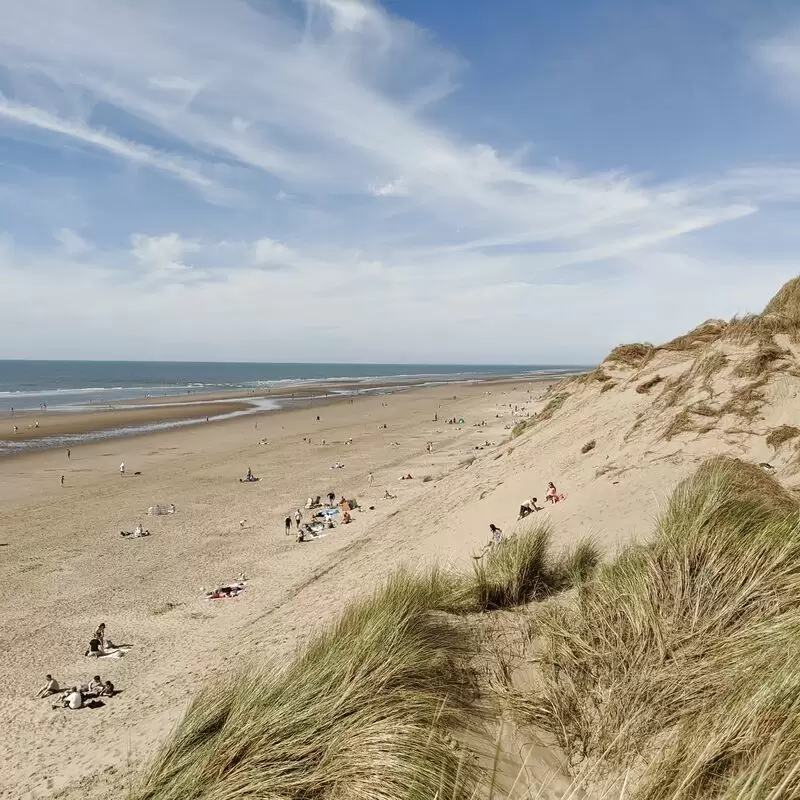 National Trust Formby
Victoria Road, Formby, Liverpool
Monday - Sunday: Open 24 hours
2. Botanic Gardens
Indulge your senses at the lush Southport Botanical Gardens. Marvel at the Victorian-era charm and enjoy colorful floral displays, lake views, and a miniature train. A plant lover's paradise, the greenhouse displays a variety of rare species. The adjacent Botanic Gardens Museum will transport you to another time with its eclectic collection. Just a stone's throw away is Churchtown, a picturesque village with thatched roofs and traditional English pubs that give it a historic feel. Discover the unexpected in every corner!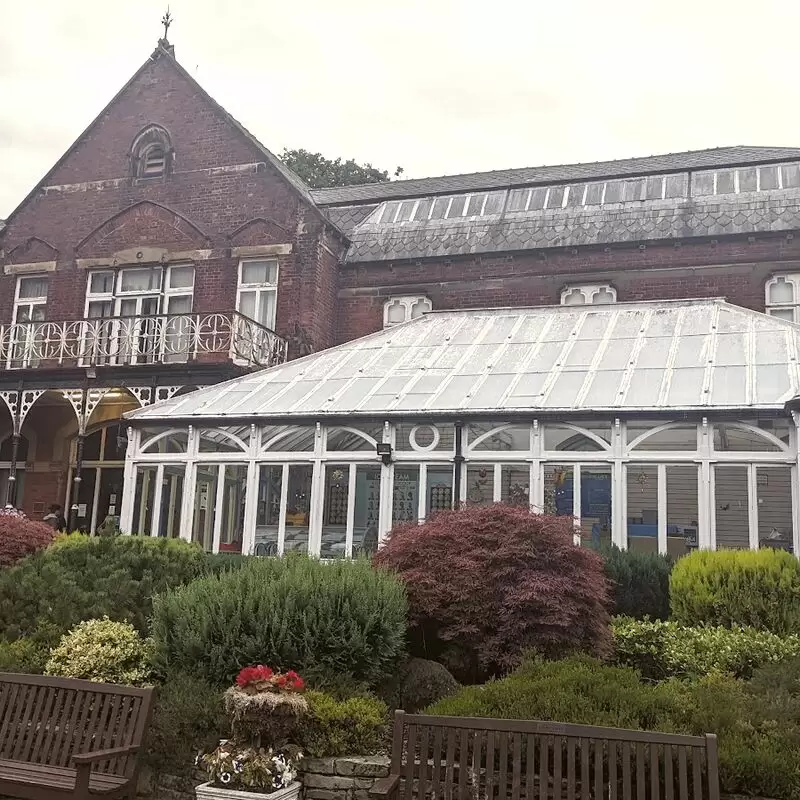 Botanic Gardens
40 Bankfield Lane, Southport
Monday - Sunday: 10:00 AM – 8:00 PM
3. Princes Park
A visit to Princes Park in Southport is a wonderful way to relax surrounded by nature! This beautifully landscaped park prides itself on its tranquil lake lined with lush flora. Not to be overlooked is the charming Victorian bandstand and café, which overlooks the lake. The atmospheric Monument of War, a short walk away, is a reminder of the city's rich history. Little known is that the park is a favorite spot for local artists who capture their picturesque surroundings here.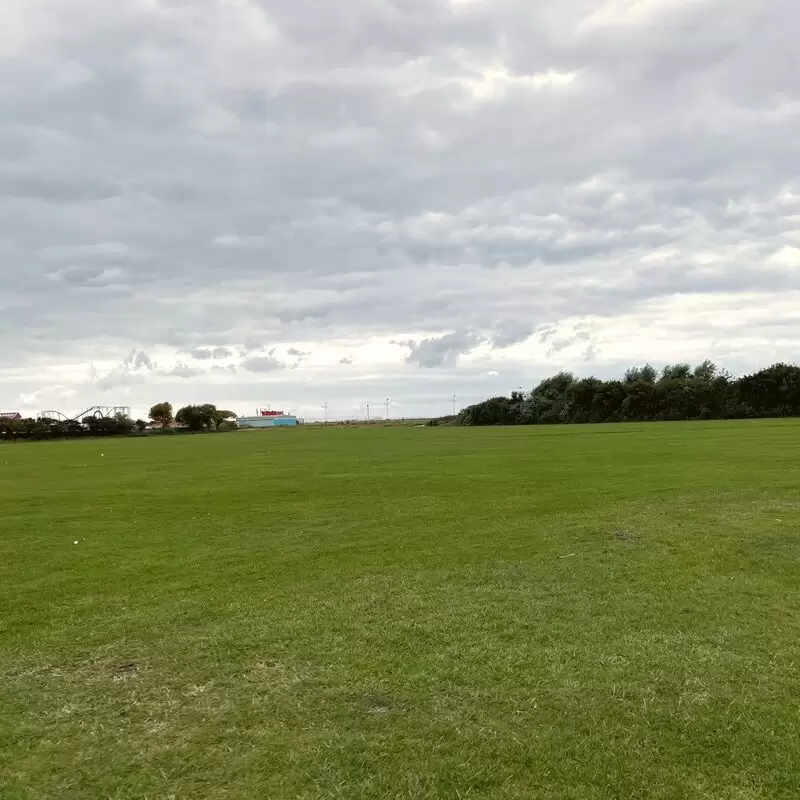 Princes Park
50 Marine Drive, Southport
Monday - Sunday: Open 24 hours
4. Southport Pier
Embark on a refreshing walk along Southport Pier, the oldest iron pier and the second longest in the country. Enjoy the breathtaking panoramic views of the coastline and historic beauty. Visit the charming traditional Victorian Penny Arcade or enjoy a warm drink at the café at the end of the pier while watching the sun set over the sea. Nearby are the charming Kings Gardens, local stores and the interactive British Lawnmower Museum, making for a varied day out.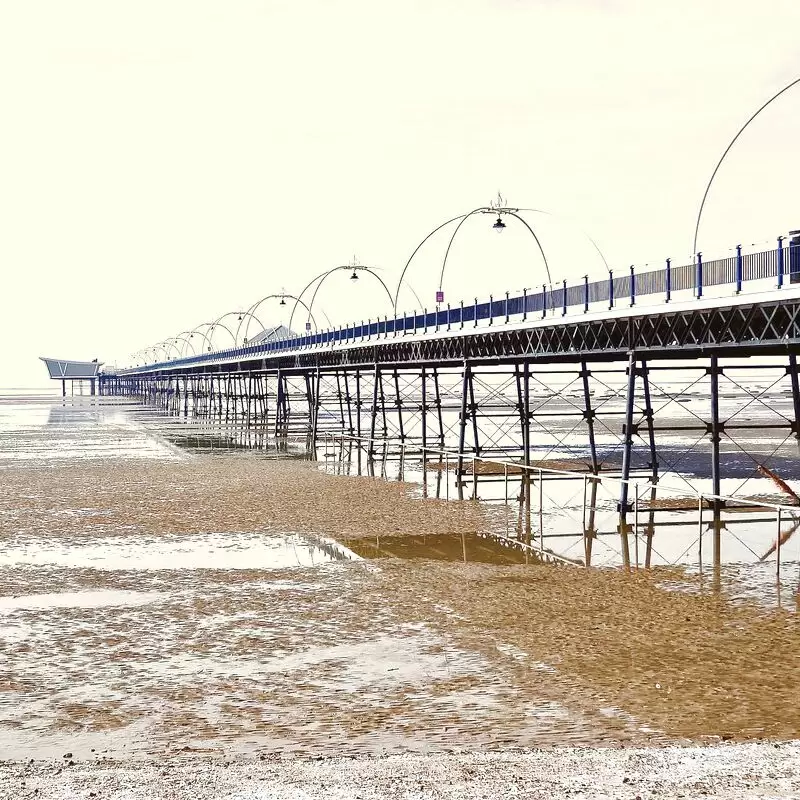 Southport Pier
Promenade, Southport
5. Hesketh Park
Located in the heart of Southport, Hesketh Park offers a dizzying array of colorful flowers and serene views of the lake - an oasis of calm for a leisurely stroll. Discover the park's hidden gem, the Victorian Conservatory, where exotic plants from around the world grow. Afterwards, take a break at one of the charming cafes. Just a short walk away, the golden sandy beach of Southport awaits you - a perfect combination for nature lovers. This park is truly Southport's big secret!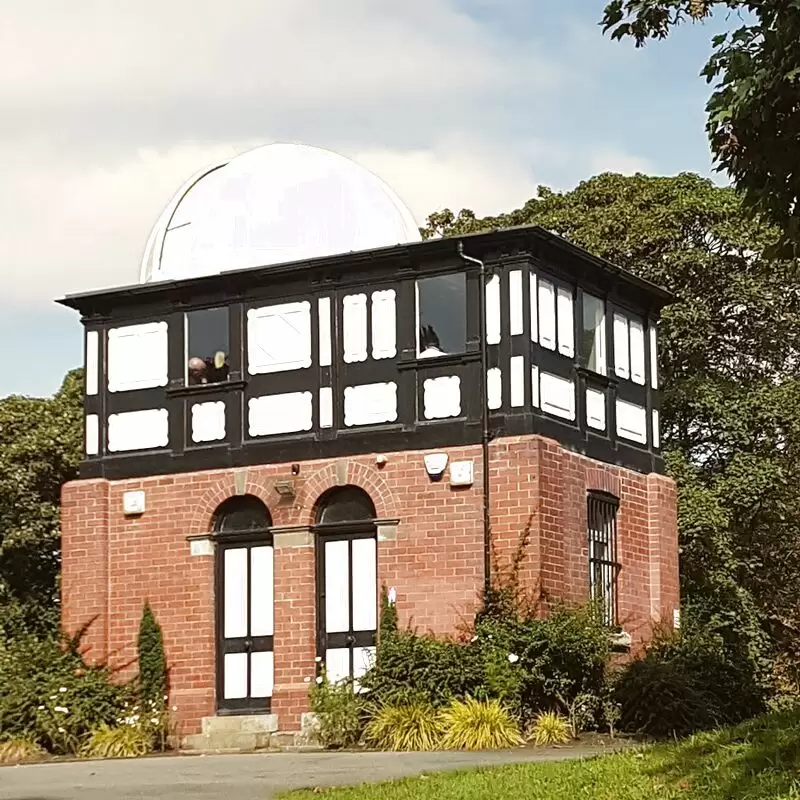 Hesketh Park
17 Park Crescent, Brentwood Court, Southport
Monday - Sunday: Open 24 hours
6. King's Gardens
Experience the timeless charm of King's Gardens, an iconic green space in Southport. This century-old urban oasis, with its distinctive blend of horticultural styles, is perfect for a leisurely stroll or a fun picnic. Don't miss the historic Venetian Bridge and Victorian-era shelters. Have your camera ready to admire the colorful flowers and rare wildlife. Just a stone's throw away is Southport Pier, the oldest iron pier in the country, which offers breathtaking views of the river. A real treat for those who want to see something!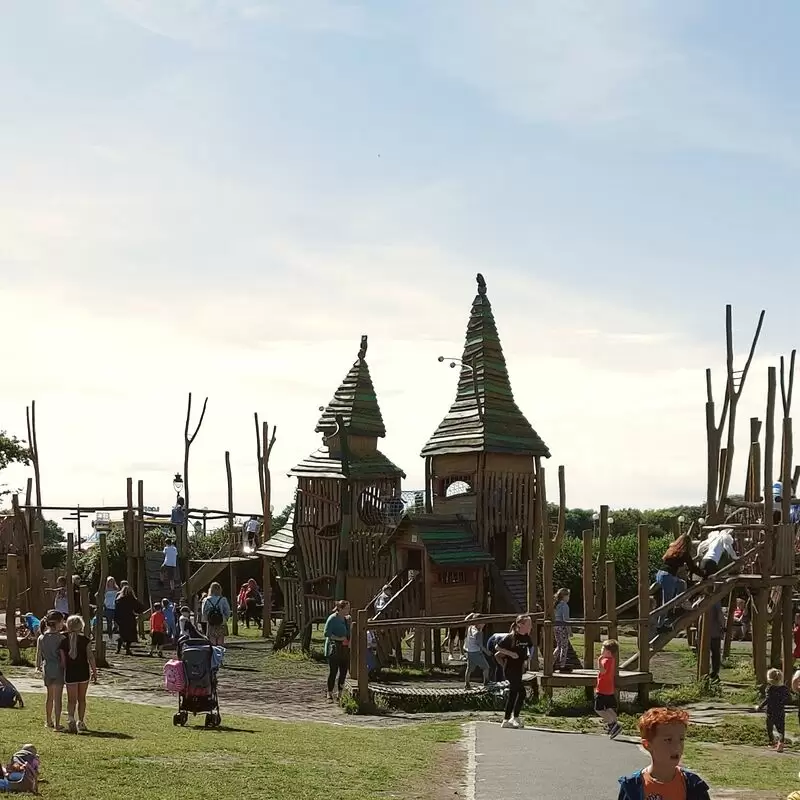 King's Gardens
Lower Promenade, Southport
7. Victoria Park Southport
Explore the green oasis of Victoria Park, Southport's gathering place for world-class events, most famous for the annual Flower Show - a spectacle not to be missed. Stroll the scenic paths, delight in the beautiful floral displays, or enjoy a picnic by the tranquil lake. Don't miss the distinct bird population - it's a birdwatcher's paradise. Nearby, take a nostalgic ride on the Lakeside miniature train or visit the model train village - perfect side trips to please all ages.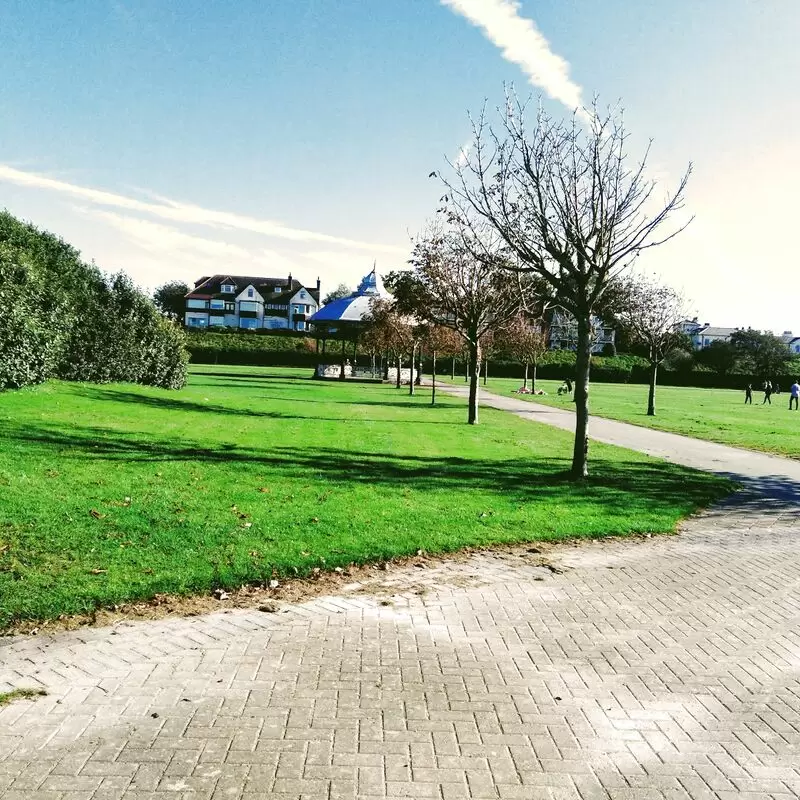 Victoria Park Southport
victoria park, The Esplanade, Southport
Monday - Sunday: 8:00 AM – 5:00 PM
8. Southport Pleasureland
Experience the magic of Southport Pleasureland, where family-friendly fun meets high-energy thrills. Ideal for adrenaline junkies, the park offers thrilling rides paired with classic carnival games. The park is also known for its events like magic shows and live concerts that provide non-stop entertainment. Insiders shouldn't miss the Ghost Train, a local favorite and the oldest ride in the world. Just a short walk away is Southport's charming pier and promenade, the second longest in the UK, which offers stunning sea views.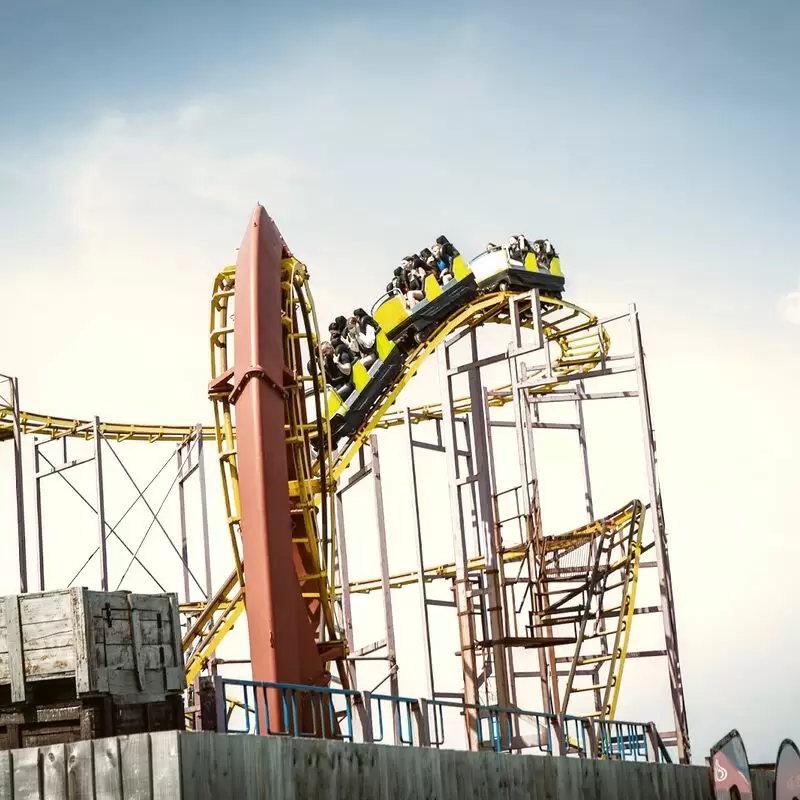 Southport Pleasureland
Marine Drive, Southport PR8 1RX
Monday - Friday: Closed
Saturday - Sunday: 11:00 AM – 5:00 PM
9. Southport Beach
Southport Beach, undeniably one of Southport's gems, is a vast, tranquil, golden sand beach lapped by the calming waves of the Irish Sea. Perfect for a leisurely stroll or a family picnic, the beach offers unparalleled views of the northwest sunset. Just a stone's throw away is the Victorian Southport Pier, bursting with nostalgic charm. Don't miss the mysterious wild dunes just beyond the beach, a pristine birdwatcher's paradise. Your trip to Southport is not complete without taking in the serenity of Southport Beach.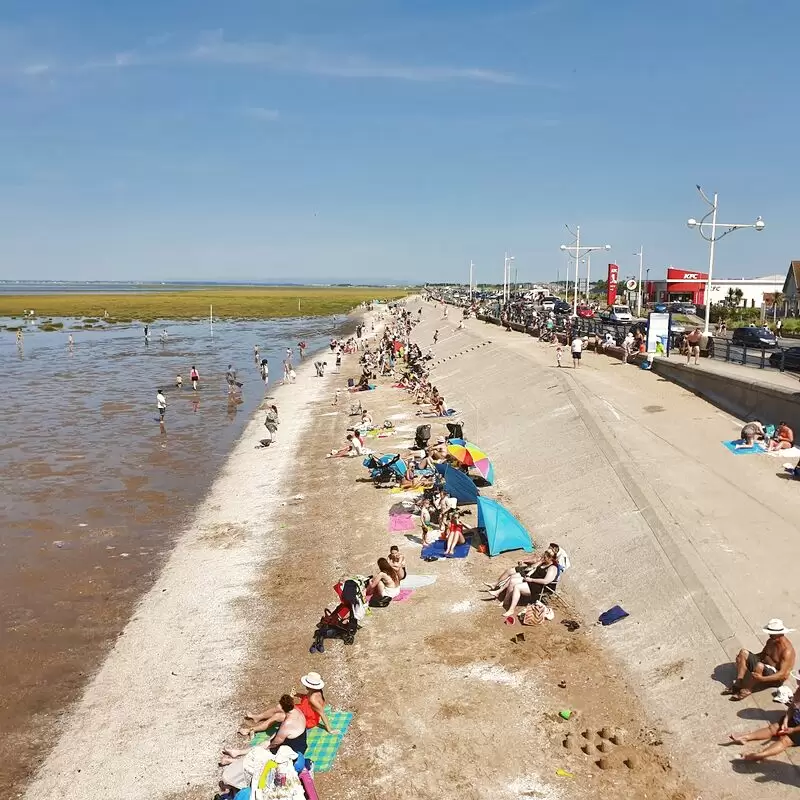 Southport Beach
Southport Beach, Southport
Monday - Sunday: Open 24 hours
10. Ocean Plaza Retail & Leisure Park

Ocean Plaza Retail & Leisure Park is your one-stop shopping, dining and entertainment destination in Southport. With a variety of brand name merchandise, delicious restaurants, and a movie theater, it offers a complete package for thrills and relaxation.

A little insider tip is to watch the sunset near the beautiful marina, which offers an unforgettable sight. The famous Southport Pleasureland and Southport Beach are also just a stone's throw away - a perfect end to a day of fun.

Ocean Plaza Retail & Leisure Park
Marine Drive, Southport

Monday - Saturday: 9:00 AM – 8:00 PM
Sunday: 10:00 AM – 4:00 PM
11. Southport Model Railway Village
A visit to Southport Model Railway Village is a must when visiting Southport! This hidden gem transports visitors to an enchanting miniature world with five working model railroads chugging through typical English landscapes. A delight for children and adults alike, the village charms with its detailed models of buildings, bridges and streams. And just beyond the village? Kings Gardens, a perfect place for a relaxing stroll after your miniature adventure, capturing the spirit of Southport's diverse attractions.
Southport Model Railway Village
King's Gardens, Lower Promenade, Southport
Monday - Sunday: 10:30 AM – 5:00 PM
Friday: Closed
12. Hillside Golf Club
Experience the vigor and finesse of British golfing tradition at Hillside Golf Club, a renowned hotspot among golf lovers set amid the beautiful sand dunes of Southport. Breathtaking views of the Irish Sea and varied holes make every swing a thrill. Did you know. Many claim that the quality of Hillside's back nine surpasses that of Royal Birkdale, the nearby venue for the Open Championship, making it an unmissable hidden gem of British golf.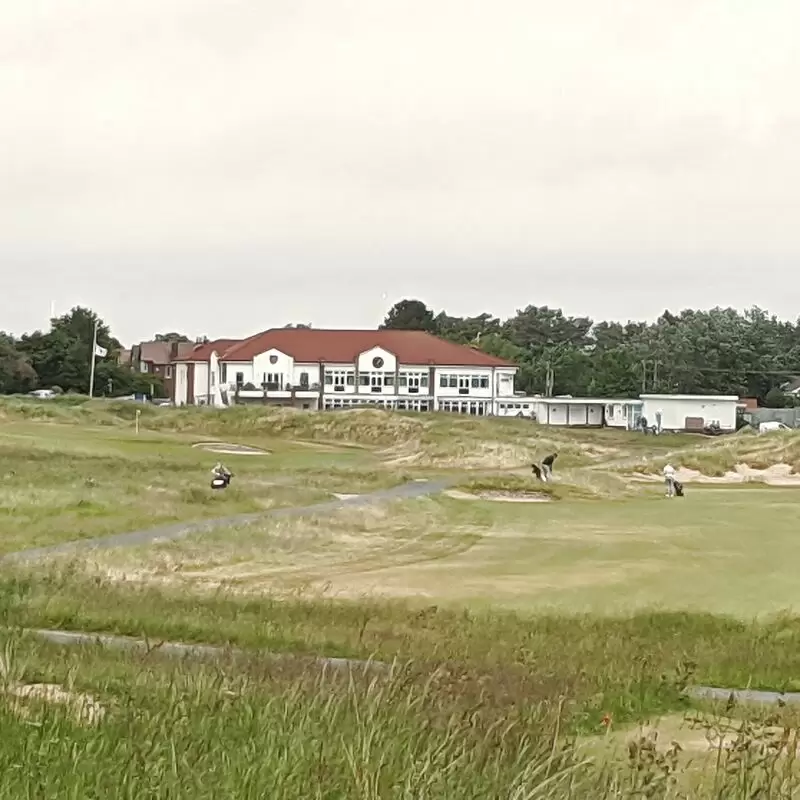 Hillside Golf Club
Hastings Road, Southport
13. Southport Air Show
The "Southport Air Show" is an unmissable spectacle that dominates the sea. Experience an array of fantastic flying machines, from vintage cars to daring acrobatic displays. You can also experience the world-famous Red Arrows flying their signature maneuvers over the Southport skyline. Don't miss the explosions on the beach - they're timed just right! Pro tip: Book tickets to the pier in advance for the best view. Nearby is also the beautiful Botanical Gardens, which offer a quiet retreat amidst all the hustle and bustle.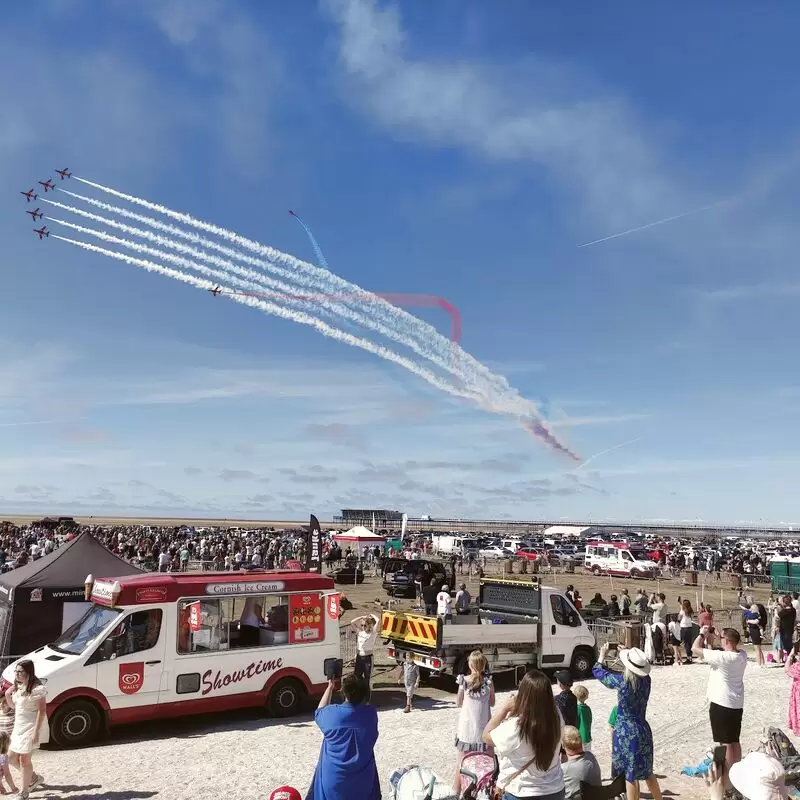 Southport Air Show
Southport Seafront, Southport
14. The Atkinson
The Atkinson in Southport is a cultural treasure that is a must visit for art and history lovers. This grand Victorian building with a museum, galleries, a theater, and a beautiful café offers a rich mix of visual and performing arts and heritage. You'll be enthralled by the museum's stunning Egyptian collection and Southport history. Plus, the museum is just a short walk from Southport's iconic Marine Lake - perfect for further enjoying your trip. Be sure to secure tickets early for the exclusive shows and performances for a truly unforgettable experience!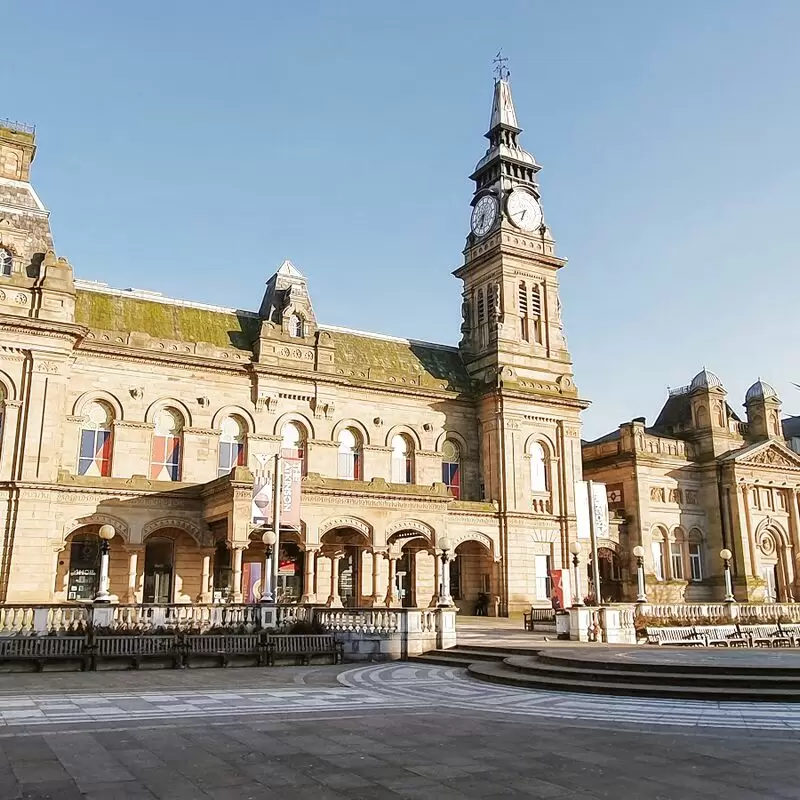 The Atkinson
The Atkinson, Lord Street, Southport
Monday - Saturday: 10:00 AM – 4:00 PM
Sunday: Closed
15. Wayfarers Arcade
Immerse yourself in the Victorian splendor of Wayfarers Arcade, an opulent shopper's paradise in Southport. Under the glass domed roof, stroll through the many boutiques selling everything from antiquarian books to delicious chocolates. Don't forget to take a look at the fine architectural details! This charming arcade is just a stone's throw away from the stunning Southport Pier and offers you an enchanting view of the sea, so it's a perfect day out! So don't miss this spectacular piece of historic retail spectacle.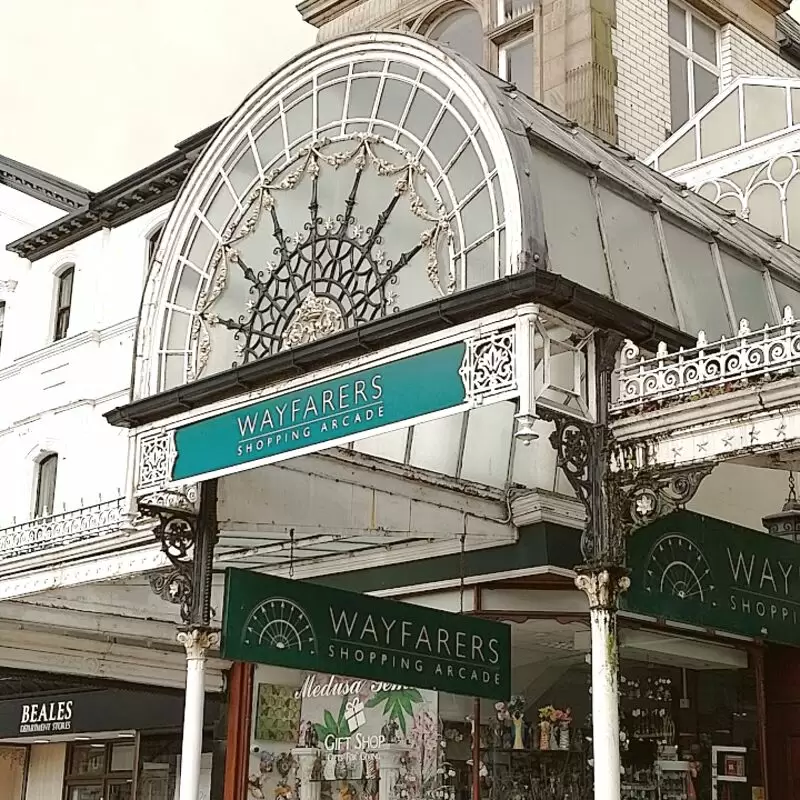 Wayfarers Arcade
311-317 Lord Street, Southport
Monday - Saturday: 9:00 AM – 5:30 PM
Sunday: 10:00 AM – 5:00 PM
Best Time to Visit Southport
The best time to visit Southport in the United Kingdom is from late spring to early autumn, especially between May and September. Mild temperatures prevail during these months, ideal for outdoor activities and sightseeing. In addition, the Southport Flower Show and the British Musical Firework Championship take place in August and September.
Annual Weather in Southport
Southport 3-Day Forecast
Wed, 27 September
Night
56 °F
13 °C
0%
Morning
53 °F
12 °C
62%
Afternoon
57 °F
14 °C
69%
Evening
56 °F
13 °C
86%
Thu, 28 September
Night
55 °F
13 °C
88%
Morning
51 °F
10 °C
64%
Afternoon
61 °F
16 °C
0%
Evening
58 °F
15 °C
78%
Fri, 29 September
Night
56 °F
14 °C
89%
Morning
56 °F
13 °C
87%
Afternoon
59 °F
15 °C
79%
Evening
57 °F
14 °C
0%
Questions & Answers

Is Southport a safe place to visit?

Yes, Southport is considered quite safe for tourists. As with any destination, it is important to use common sense and pay attention to your surroundings. Southport is known for its friendly and welcoming atmosphere, and the local police go to great lengths to ensure the safety of residents and visitors. It is a charming coastal town with a low crime rate, and its tourist attractions, stores and hotels are well policed for the comfort and safety of all.

What is the local cuisine in Southport?

In Southport, seafood is a local staple due to its coastal location. Crab and fresh fish dishes are particularly popular, often served with locally harvested vegetables. Traditional British dishes such as pies, sausages with mashed potatoes and fish and chips are also popular. For dessert, there are classics such as Sticky Toffee Pudding and Eccles Cakes. Many restaurants and cafes in Southport put a modern twist on these traditional dishes and serve gourmet versions for foodies.

Are public transportation options easily accessible in Southport?

Yes, Southport in the UK has a well accessible public transport system. The city is well connected to several UK cities by trains and buses. In addition, many major attractions, restaurants and hotels in Southport are within walking distance. There is also the option of renting bicycles to explore the city. This makes getting around Southport easy and convenient for both residents and tourists.

How is the nightlife in Southport?

Southport offers a diverse nightlife for all tastes. From traditional pubs to wine bars to nightclubs, the city has something for everyone. Many of the city's venues feature live music, and you can dance the night away at local nightclubs. If you're looking for a quiet and relaxing night out, Southport's bars and pubs offer a warm atmosphere, good beers and the chance to unwind. Whether you prefer a lively nightlife or a cozy evening, Southport offers the perfect setting.

Do many locals speak other languages besides English?

Although English is the predominant language spoken in Southport, the United Kingdom is a multicultural nation, so you will find some locals speaking other languages as well. These include languages like Polish, Bengali, Punjabi, and other Asian and African languages. However, language barriers are minimal as almost everyone speaks English. In most cases, communication should not be a problem for tourists.

Can I rent a bike in Southport?

Certainly. Southport is a bike-friendly destination and offers bike rentals at several locations. This allows visitors to explore the beautiful coastal town at their own pace. Bike rentals often offer a range of bike types for different needs, from road bikes to family-friendly models. Be sure to check the age and safety policies of each provider and always book in advance, especially during peak vacation periods.

Where can I find local arts and crafts?

In Southport, you can discover local arts and crafts at the Atkinson. This cultural center houses an art gallery, museum and library. It houses an extensive collection of artwork and regularly exhibits works by local and regional artists. Market Street and Wesley Street are also known for their independent boutiques that offer handmade items. Another place to experience local creativity is Southport Contemporary Arts, a network of artists making everything from pottery to textiles.

Can I find vegan or gluten-free meal options in Southport?

Yes, Southport offers a variety of dining options that cater to dietary preferences and restrictions. You'll be happy to find restaurants and cafes that offer vegan and gluten-free alternatives. They use fresh, locally sourced produce to create healthy, flavorful dishes. From gourmet vegan cuisine to gluten-free bakeries, Southport guarantees an enjoyable dining experience for all. You'll find vegetarian, vegan and gluten-free dishes at places like The Fig Bistro and The Aubergine.

How can I reach the beach from the city center?

Southport Beach is located near the city center, less than a mile away. You can reach it on foot in 15-20 minutes. Exit downtown west on Neville Street and walk straight until you see Marine Lake on your right. Cross the Marine Lake Bridge, follow the esplanade to the left and you'll be at the beach. Enjoy the panoramic ocean view before you even arrive!

Is it customary to tip in Southport?

Tipping in Southport, United Kingdom, is generally based on general British norms. It is customary to tip waitresses in restaurants 10-15% of the bill if the service charge is not included. Similarly, it is polite to tip cab drivers, usually rounding up to the nearest pound. However, tipping is not obligatory and is at personal discretion, depending on the quality of the service.

Are there any beautiful parks or gardens to visit in Southport?

In fact, Southport has several beautiful parks and gardens that are worth visiting. Botanic Gardens is a beautiful Victorian park with a museum, café, and lake. Hesketh Park, another Victorian park, offers lovely landscaped gardens and a fascinating observatory. Another popular destination is the Southport Botanical Gardens, home to a variety of beautiful plant species. These grounds offer a tranquil atmosphere for walks, picnics, and relaxing in nature's embrace.

What are the emergency contact numbers in Southport?

In Southport, an emergency can be reported by dialing 999. This number will connect you to the police, fire or ambulance services. In non-urgent cases, contact the police on 101. If you need medical help that is not life-threatening, you can dial the NHS emergency number 111. It is important to know these numbers. However, non-locals are reminded to also have the contact information for their embassy or consulate handy to get help in case of an emergency.

Can I find any type of outdoor adventure or sporting activities in Southport?

Absolutely. Southport offers a range of outdoor adventures and sporting activities. You can visit the renowned Royal Birkdale Golf Club for a round of golf. Sand lovers can go kite surfing or windsurfing at Ainsdale Beach. Nature lovers can go bird watching at Marshside RSPB Nature Reserve or wander through the Botanical Gardens. Finally, adrenaline junkies could opt for paintball or Skydive Northwest for a thrilling experience.

Are there any local festivals or traditions that I should be aware of?

Southport hosts a variety of events throughout the year, including the Southport Flower Show, the largest independent flower show in the United Kingdom. This delightful event features stunning garden displays and celebrity guests. Another main attraction is the Southport Air Show, where visitors can experience breathtaking aerobatic flights over the lake. Finally, don't miss the Southport Comedy Festival, a citywide event featuring well-known and up-and-coming comedians that promises laughter and fun.

Is it easy to navigate around Southport by foot?

Southport is definitely a very pedestrian friendly city. The main attractions such as Southport Pier, the beautiful gardens and the Lord Street shopping district are all within easy walking distance. Walking is often the best way to explore the city, as it allows you to really enjoy the charm of the city and soak up the relaxed but lively atmosphere. However, for longer distances, there is an efficient public transport system.

Does Southport have any significant historical sites?

Yes, Southport is home to several significant historic sites. Old Lord Street is a Victorian-era boulevard adorned with beautiful glass canopies and iron porches. There is also the legendary Southport Pier, the second longest pier in Britain. The British Lawnmower Museum is another unique place that focuses on the history of this garden tool. Also visit the Botanic Gardens Museum in Churchtown Village, which offers a glimpse into Southport's old days.

Are there any notable architectural buildings in Southport?

Southport is home to several architectural gems. Southport Pier, the second longest pier in Britain, is a stunning Victorian structure that offers fascinating views of the coastline. The Botanic Gardens Museum in nearby Churchtown houses a fascinating variety of artifacts in a charming Victorian building. Another must-see is the Wayfarers Arcade, an elaborately decorated shopping arcade full of character, and the classic Atkinson Art Gallery, which features an elegant architectural style.

What is Southport known for?

Southport, in the northwest of the United Kingdom, is a charming seaside town known for its Victorian-era splendor. It is famous for its expansive beach, the second longest pier in the country, and a vibrant town center adorned with classical architecture. Southport's beautifully preserved botanical gardens, excursion steamers on Marine Lake, and the annual Southport Flower Show also attract visitors' attention. In addition, the city is a popular destination for golf lovers, as the Royal Birkdale Club hosts the Open Championship.

Are there any filming locations in Southport?

In any case, Southport has been the setting for numerous film and television productions. One of the most notable is the series "Peaky Blinders", which featured Southport's grand Victorian architecture and characteristic wide streets. In addition, the waterfront locations, botanical gardens and Southport Pier have been featured in several other productions, giving viewers a taste of the seaside town's charm.

Is medical assistance readily available in Southport?

Yes, Southport, United Kingdom, has a solid healthcare infrastructure that provides the highest level of medical assistance. Southport District General Hospital is a primary medical facility that offers a variety of services, from emergency care to specialty treatments. There are also numerous private clinics, health centers and pharmacies scattered throughout the city. The availability of emergency services ensures that medical assistance is easily accessible to both residents and visitors.

Can I use my credit card at most places in Southport?

Yes, most businesses in Southport, including restaurants, retail stores, and hotels, accept credit cards with ease. However, smaller stores or market vendors may only accept cash or have a minimum amount for card payments. It is advisable to have both cash and a major credit card with you during your visit for maximum convenience.

Are there areas in Southport that are not recommended for tourists?

Although Southport is generally safe for tourists, it is recommended that you take the usual precautions when driving into residential areas, especially during the night. The area around Eastbank Street and some parts of the city center can be a bit more lively, as there are many nightclubs there, but these areas are not necessarily dangerous - just possibly noisier and more crowded. Be aware of your surroundings and personal belongings, as you would in any other city.

Can I take a cooking class for local cuisine in Southport?

Yes, there are opportunities in Southport for those interested in cooking classes to learn about local cuisine. The Southport Community Center offers a number of cooking classes where you can learn about traditional British dishes as well as international flavors. In these classes, you will learn new skills, learn about local products and recipes, and have fun preparing delicious meals. It's a fun way to immerse yourself in local culture and cuisine.

Is there a dress code to be aware of in Southport?

There is no specific dress code to follow when visiting Southport, United Kingdom. However, it is advisable to dress appropriately for the season. The weather can often be unpredictable, so dress with multiple layers. In most places, appropriate casual clothing is acceptable. For finer restaurants and more formal occasions, dressier attire may be required. Be sure to pack rain gear and wear comfortable shoes for sightseeing.

Are there opportunities for bird watching in Southport?

Southport definitely offers numerous opportunities for bird watching. Because of its location on the northwest coast, it offers access to a variety of ecosystems for different species. One important place is the Marshside RSPB Nature Reserve, which is known for its hovering marsh harriers, colorful avocets and other wading birds. Martin Mere Wetland Centre is another haven for birders, where thousands of migratory birds can be seen during the winter months.

Feedback

I hope you found this article informative and helpful. I'm eager to improve the content and make it even more valuable for you. If you have any feedback or suggestions, I would love to hear from you.

Do you have any tips or hidden gems that you think should be added to the list? Are there any areas that you feel could use more explanation or clarification?

Your input is greatly appreciated and will help us to continue providing high-quality content that meets your needs and interests. Please feel free to share your thoughts.