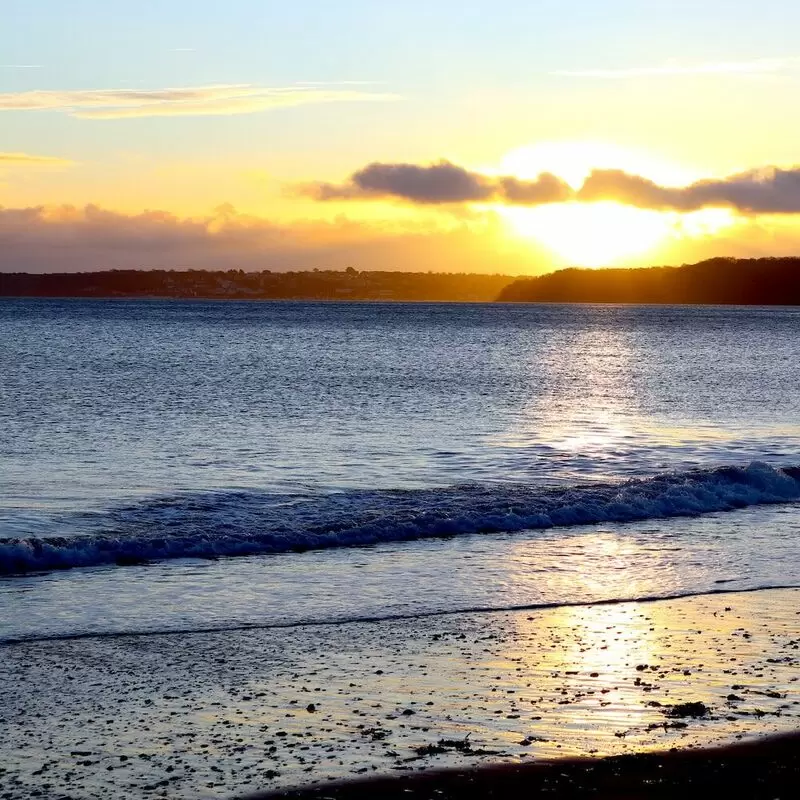 1. Paignton Zoo Environmental Park
Paignton Zoo Environmental Park is a must-see - it's home to over 2,500 animals across 80 acres. From gorillas to giraffes, you'll encounter a new world at every turn. Don't miss the Desert House, home to unique reptiles. Kids will be thrilled with the interactive education center. And guess what? The scenic Goodrington Sands beach is just a 10-minute drive away and offers a maritime atmosphere. Paignton is a delightful mix of wildlife and nature.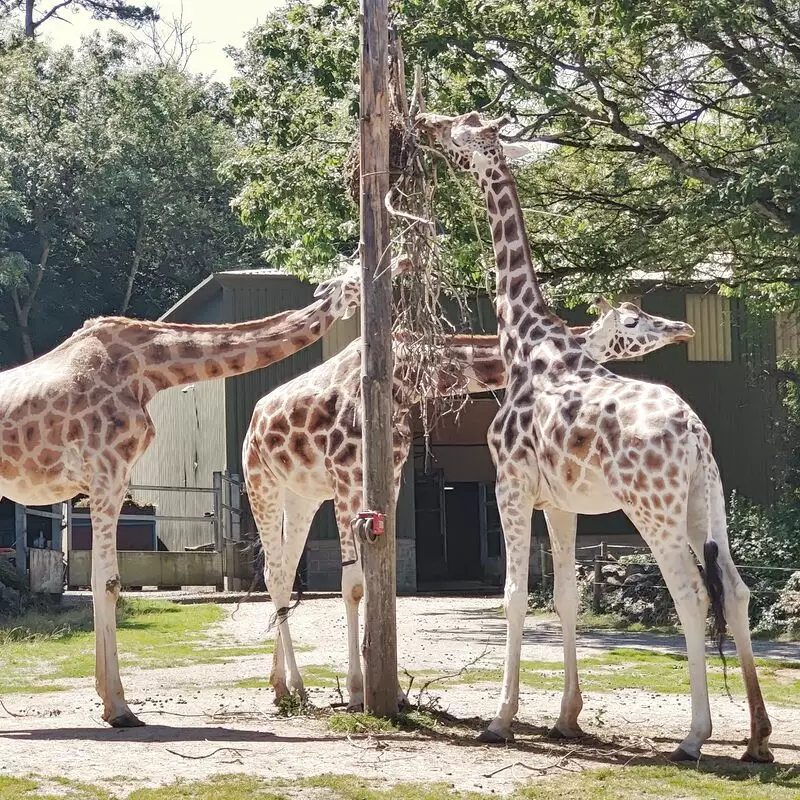 Paignton Zoo Environmental Park
Totnes Road, Paignton TQ4 7EU
Monday - Sunday: 10:00 AM – 6:00 PM
2. Dartmouth Steam Railway Paignton Station)

Immerse yourself in the nostalgia of a trip to the old world at the Dartmouth Steam Railway in Paignton. The Art Deco-style steam train ride offers unparalleled views of the South Devon coast.

An insider tip: try to grab a left window seat and you're guaranteed a breathtaking view of the sea. Not far from this historic trip is Greenway House and Garden, once the vacation home of famed mystery writer Agatha Christie. It is the perfect blend of history, culture and breathtaking scenery.

Dartmouth Steam Railway Paignton Station)
Queen's Park Road, Paignton

Monday - Sunday: 9:00 AM – 5:30 PM
3. Cockington Country Park
A visit to Cockington Country Park in Paignton is a must! This charming, picturesque village offers a charming mix of ancient cottages, lush green meadows, and quiet woodland walks. You'll be delighted by the traditional tea rooms and quaint craft studios - all in a remarkably unspoiled Domesday village. Don't forget to visit the unique thatched cricket pavilion. When you've had your fill, it's just a short trip to the captivating Paignton Zoo Environmental Park nearby.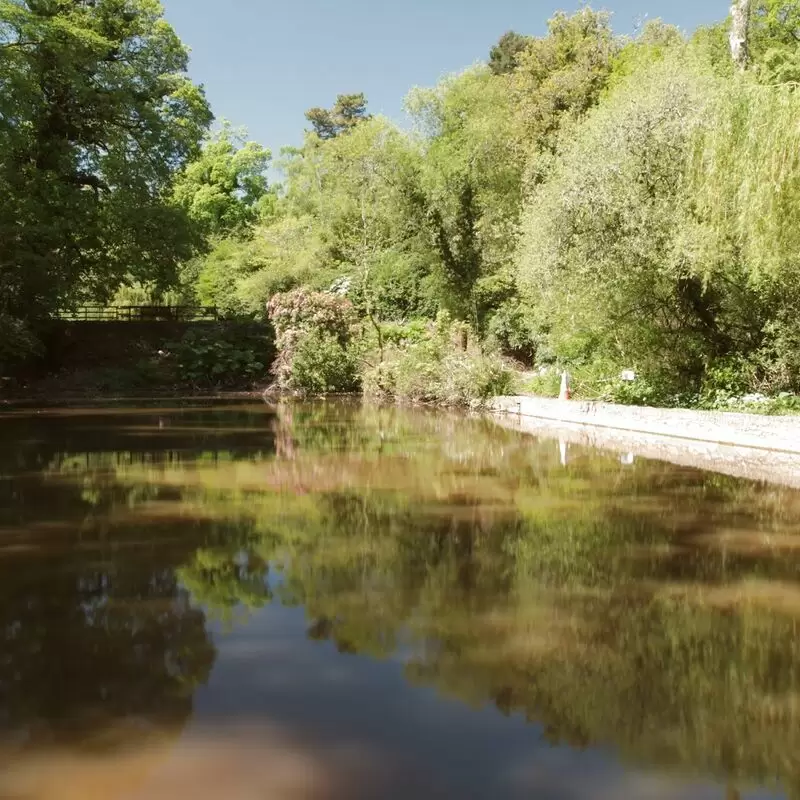 Cockington Country Park
Cockington Lane, Torquay
Monday - Sunday: Open 24 hours
4. Young's Park

Young's Park in Paignton offers an intense nature and play experience for all ages. Its fabulous wading pool is very popular in the summer. Fascinating sculptures are scattered throughout for all to admire. The park is also home to the tranquil Paignton Green, a hotspot for picnics.

Insider tip: Don't miss the breathtaking water fountain show, it's mesmerizing! Nearby, you can discover the old-fashioned charm of Kirkham House, a historic site just a short walk away.

Young's Park
18 Young's Park Road, Paignton

Monday - Sunday: Open 24 hours
5. Paignton Pier
Experience the charm of the old British coastline at Paignton Pier, a must-see for all visitors. This Victorian structure offers numerous attractions including amusement arcades, kiosks and stunning panoramic views of Torbay. Don't forget to visit the coin toss games popular with the locals! Just steps away is Paignton Beach, famous for its colorful beach huts and soft sandy beach - the perfect place for a relaxing day out.
Paignton Pier
South Sands, Paignton
Monday - Sunday: 9:00 AM – 10:00 PM
6. Paignton Beach

Visit Paignton Beach for an authentic British coastal experience! Soft sandy beaches meet sparkling turquoise waters, perfect for swimming and water sports. Near the beach is Paignton Pier - a playground for kids and adults with its amusement arcades.

An insider tip: take a walk towards Roundham Head at the end of the day for breathtaking sunsets. Just a stone's throw away is Paignton Zoo, home to over 2,000 of the world's most enchanting animals.

Paignton Beach
Paignton Beach, Paignton
7. Preston Sands
Experience the true charm of Paignton at Preston Sands, a stunning sandy beach known for its red sand that comes from the cliffs. Not only is it perfect for sunbathing and water sports, but it's also wheelchair accessible! Don't forget to take a look at the charming beach huts and green areas, perfect for a picnic. Just a short walk away, you can explore the Victorian Paignton Pier with its many amusements and attractions and enjoy traditional British fish and chips!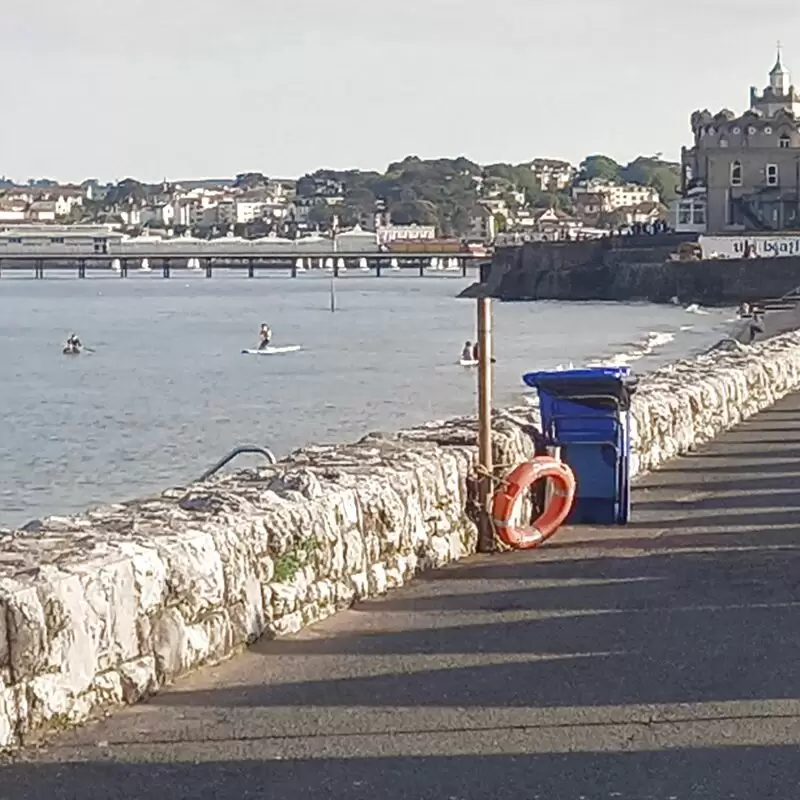 Preston Sands
Preston Sands, Marine Drive, Paignton TQ3 2NJ
Monday - Sunday: Open 24 hours
8. Paignton Sands

Paignton Sands, an iconic jewel of the English Riviera, is a must-see! Its crystal clear waters and golden sands will captivate any beach lover. It is famous for its historic pier, which offers endless fairground fun, while its proximity to the city center ensures plenty of dining and shopping options. Not far away is Paignton Zoo, a paradise for animal lovers.

An insider tip: don't miss the traditional Devonshire ice cream while enjoying the beauty of the countryside.

Paignton Sands
Eastern Esplanade, Paignton TQ4 6BW

Monday - Sunday: Open 24 hours
9. Roundham Head
Experience the tranquil beauty of Roundham Head in Paignton. Nestled between Paignton Harbor and Goodrington Beach, this lush park offers cliff-top trails with breathtaking ocean views, interesting geological formations, and a tranquil Japanese garden. Keep an eye out for native seabirds or friendly grey seals - a real treasure for nature lovers. After exploring, take a leisurely stroll to nearby Paignton Pier, which boasts classic seaside amusements and charm. Don't miss a delicious Devon Cream Tea at one of the local cafes - it's a well-kept local secret.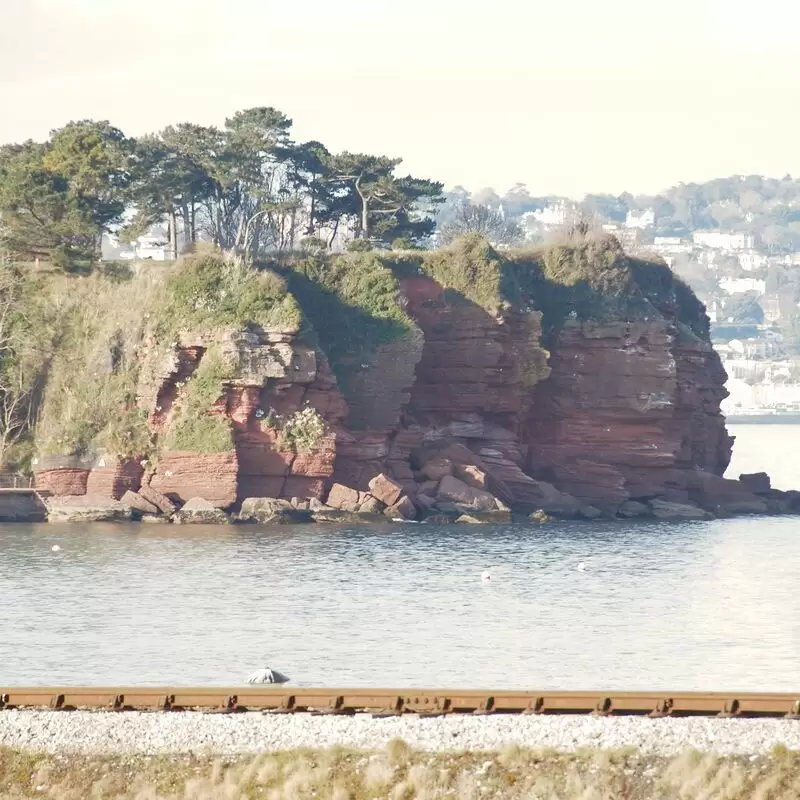 Roundham Head
Roundham, Paignton TQ4 6DD
Monday - Sunday: Open 24 hours
10. Fairy Cove
Fairy Cove enchants with its quiet, secluded atmosphere, crystal clear waters, and unique red sands reminiscent of the bygone era of the nearby Redcliffe Hotel. Peppered with captivating rock pools, it's a nirvana for explorers. As the sun sets after an idyllic day there, watch the panorama of the sea bathed in golden hues. Then visit nearby Roundham Head, a green headland with panoramic views over Torbay. And remember to pack a picnic, as there are no stores, which adds to the charm of the area.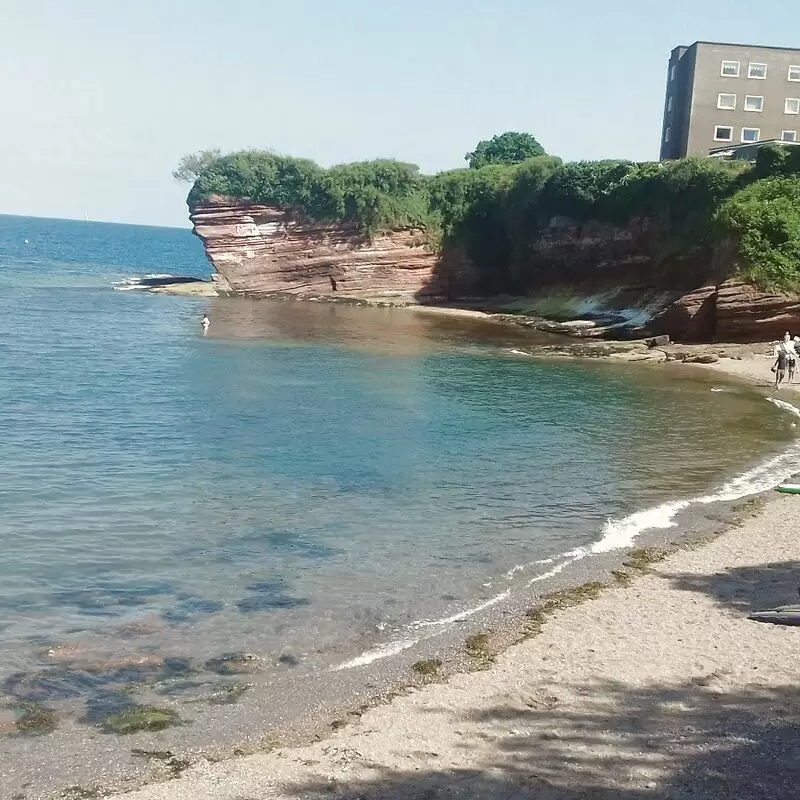 Fairy Cove
Harbour, South Quay, Paignton
Monday - Sunday: Open 24 hours
11. National Trust Compton Castle
Immerse yourself in the history of the National Trust - Compton Castle, an authentic medieval fortress set in rural tranquility. Delight in the grandeur of the Great Hall, admire the domestic details in the medieval kitchen, or explore the romantic rose and herb gardens. Take Instagram-worthy photos from the top of the tower, which offers panoramic views of Dartmoor. And hey, it's not just a castle! It was the home of explorer Sir Humphrey Gilbert, the half-brother of Sir Walter Raleigh. For more history, walk the nearly 3 miles to the magnificent Kirkham House.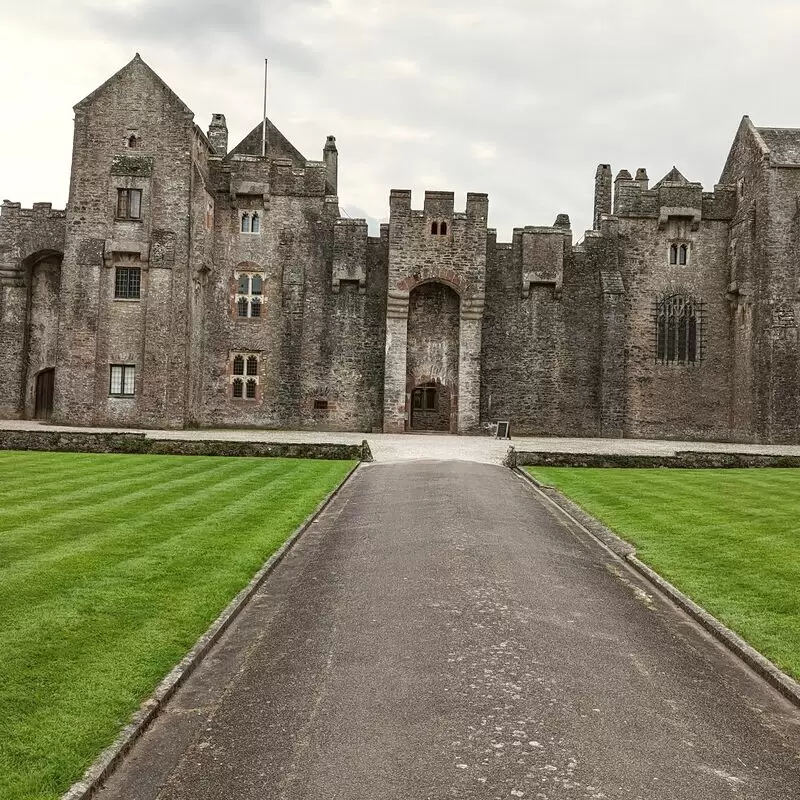 National Trust Compton Castle
Gropers Lane, Compton
Monday - Thursday: 10:30 AM – 4:00 PM
Friday - Sunday: Closed
12. Torquay's Dinosaur World
A visit to Torquay's Dinosaur World in Paignton, UK, is like going back in time millions of years ago on a Jurassic adventure. It features interactive exhibits where you can touch real fossils. Young paleontologists will be thrilled by the exciting quiz trail. This award-winning family attraction is located on the scenic Inner Harbor area. Neighboring Paignton Zoo and the nearby Living Coasts Aquarium also offer a mix of ancient and modern wildlife.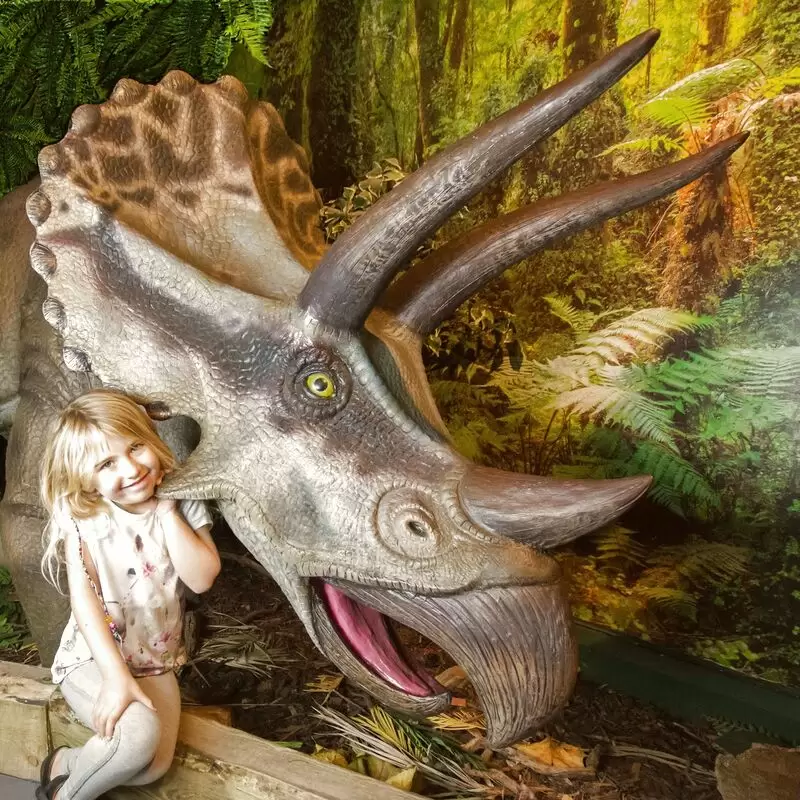 Torquay's Dinosaur World
3 Victoria Parade, Torquay
Monday - Sunday: 11:00 AM – 5:00 PM
13. Pirates Bay Adventure Golf
Look forward to Pirates Bay Adventure Golf, a pirate-themed outdoor course located right on Paignton's scenic boardwalk. Skillfully navigate the 18-hole course peppered with realistic pirate obstacles for an engaging experience for all ages. From caves with skulls to lush tropical landscapes, each hole tells a fascinating story from the age of buccaneers. And after golf? Visit nearby Paignton Pier, crowded with arcades and amusement rides. A day here is a treasure trove of fun and offers a bit of adventure for your British vacation.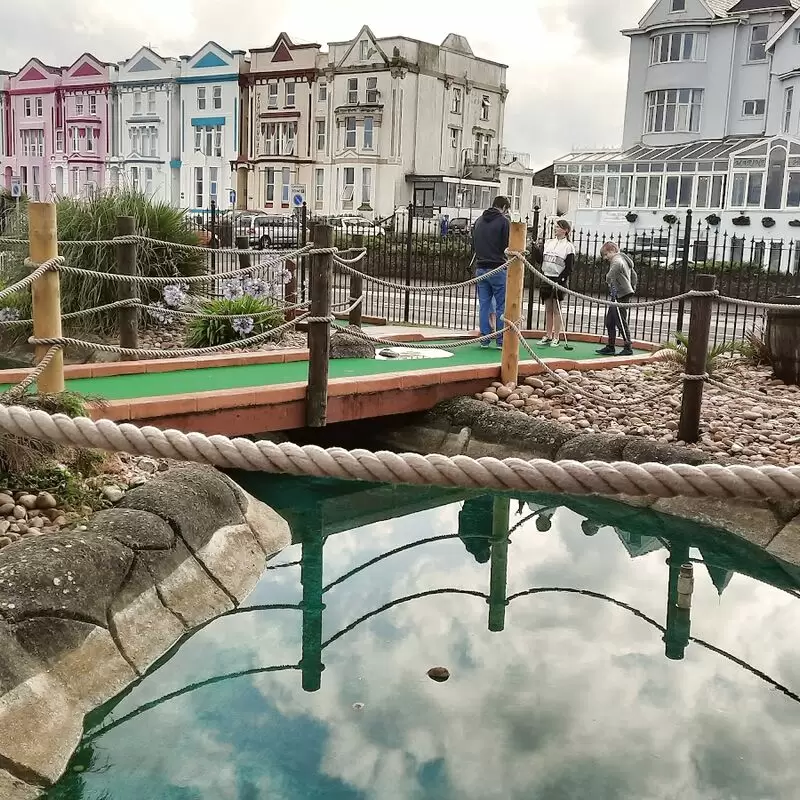 Pirates Bay Adventure Golf
Esplanade Road, Paignton
Monday - Sunday: 9:30 AM – 10:00 PM
14. Occombe Farm
Occombe Farm is a charming, eco-friendly farm that offers a fascinating glimpse into country life. Experience the joy of walking among the farm animals and exploring the lush vegetable gardens. A special treat is to discover the hidden nature trails with their enticing scents of wild flora. Also, don't miss Occombe's Farm Cafe, known for its hearty, home-cooked meals made with fresh produce from the farm. Just a stone's throw away is Cockington Country Park, a picturesque oasis that invites you to take a peaceful stroll.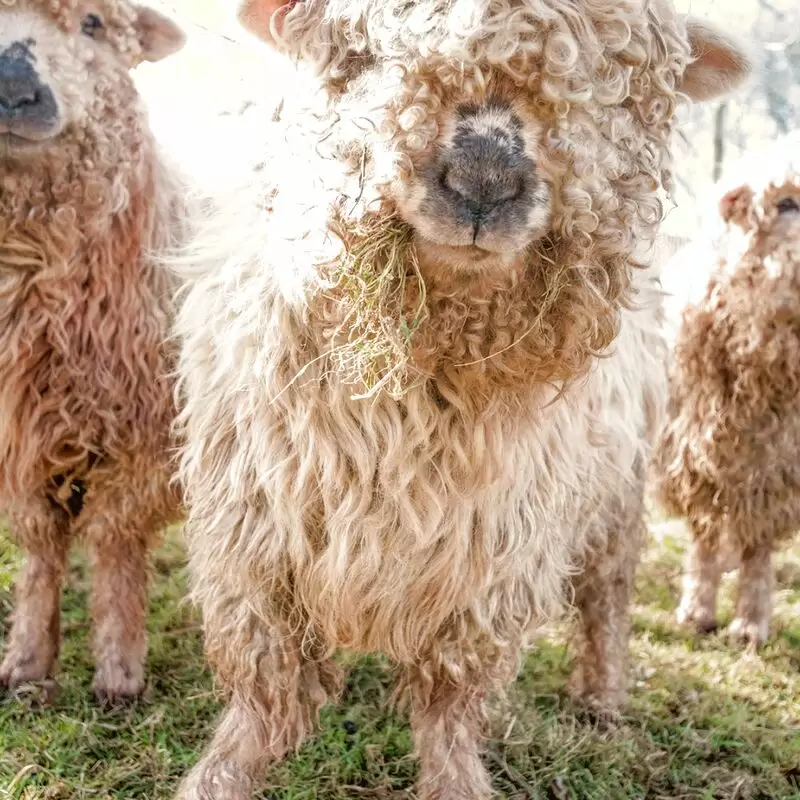 Occombe Farm
Preston Down Road, Paignton
Monday - Sunday: 10:00 AM – 5:30 PM
15. Splashdown Quaywest
Splashdown Quaywest in Paignton is the UK's largest outdoor water park, offering a day of fast-paced slides and gentle slides for the little ones. With stunning views of the English Riviera beach, it's more than just a place for water rides. Tired after a day of exciting escapades? Relax in the large subtropical indoor pool. And just a short walk away is Paignton Zoo, with its more than 2,000 animals - a doubly exciting day out!
Splashdown Quaywest
Goodrington Sands, Tanners Road, Paignton
Best Time to Visit Paignton
The best time to visit Paignton in the UK is between late spring and early autumn, from May to September. During this time, the weather is usually mild and pleasant, ideal for visiting the beach, exploring the English Riviera and taking part in local events such as the Torbay Royal Regatta.
Annual Weather in Paignton
Paignton 3-Day Forecast
Thu, 21 September
Night
54 °F
12 °C
66%
Morning
54 °F
12 °C
75%
Afternoon
60 °F
16 °C
70%
Evening
56 °F
13 °C
94%
Fri, 22 September
Night
52 °F
11 °C
76%
Morning
52 °F
11 °C
0%
Afternoon
60 °F
16 °C
75%
Evening
54 °F
12 °C
0%
Sat, 23 September
Night
51 °F
10 °C
76%
Morning
49 °F
10 °C
0%
Afternoon
58 °F
15 °C
0%
Evening
58 °F
15 °C
0%
Questions & Answers

How can I get around Paignton using public transport?

Paignton, United Kingdom, is well connected to public transportation. The main means of transport include buses and trains. Bus route 12 usually runs every 10 minutes on a route from Brixham to Torquay via Paignton. You can also use Stagecoach buses to get to other areas. Paignton station connects to the national rail network and offers direct services to major destinations such as Exeter and Plymouth. Always check the latest timetables before you travel.

Are there rules for public decorum in Paignton?

In Paignton, as in most parts of the United Kingdom, courtesy, respect, and common politeness are expected in public spaces. There are no specific local laws for public decency, but standard rules apply, such as not leaving litter, not playing music or talking too loudly, and generally not disturbing others. It is also customary to stand in orderly lines outside buses, stores, and cafes. Smoking is prohibited in enclosed public spaces and alcohol is expected to be consumed only in designated areas.

How safe is Paignton for travelers?

Paignton is generally very safe for travelers. As everywhere, it is advisable to take the usual safety precautions, such as watching out for personal belongings and avoiding lonely places after dark. The crime rate is relatively low, making the city ideal for solo travelers and families. Locals are warm and welcoming, and emergency services are reliable. Overall, Paignton offers a safe environment for explorers.

Are there any interesting local customs in Paignton?

Paignton, like many coastal towns in the UK, has a strong surfing culture and hosts annual sailing regattas. The town is also known for its colorful beach huts, which are commonly seen along the coast. Although Paignton is not unique, vacationers in the town maintain typical British coastal traditions, such as eating fish and chips on the seafront or enjoying a delicious Devon Cream Tea, where scones are spread with clotted cream before jam.

What is the most popular local cuisine that I should try?

When in Paignton, you must try the traditional British fish and chips. This dish is very special in this coastal town, because the fish is often taken freshly caught from the sea, breaded and deep-fried to a crispy golden brown. It is accompanied by French fries, which are chunky chips. Also, don't miss the Devon Cream Tea, where you can enjoy scones with clotted cream and jam with a warm cup of English tea.

How widely spoken is English in Paignton?

English is the main language in Paignton, United Kingdom, as it is in the rest of the country. The majority of the local population is native English speakers. However, since Paignton is a popular tourist destination, you may also hear a variety of other languages spoken by visitors. All important information, signage and services are provided in English.

Are there any cultural or historical sites I need to be aware of?

Absolutely. Be sure to visit the iconic Paignton Pier, a hub of activity and entertainment. Explore Oldway Mansion, a historic estate often compared to a small Buckingham Palace with its lavish interiors and beautiful gardens. Don't miss Kirkham House, a medieval home that showcases Paignton's rich past. Finally, be sure to visit Geoplay Park, where children can learn about the geographic history of the region. All of these places offer insightful and entertaining glimpses into Paignton's culture and history.

What common British etiquette should I know?

Punctuality is highly valued in the UK, so always try to arrive on time for appointments or social occasions. When addressing people, use polite language and say "please", "thank you" and "excuse me" frequently. Queuing is a very British tradition and is considered a sign of order and fairness. In a pub, it is customary to buy drinks in rounds. In restaurants, tipping is usually around 10-15%. Finally, respect personal space.

Can I swim at the beaches in Paignton?

Of course, you can swim at the beaches of Paignton. The city has beautiful sandy beaches such as Paignton Beach, Preston Sands and Goodrington Sands with calm and inviting waters that are perfect for safe swimming. Lifeguards are usually on duty during the high season. Remember to always follow local safety guidelines and conditions to have an enjoyable and safe beach experience.

Where can I rent a bicycle in Paignton?

In Paignton, you can rent a bike from Torbay Pro Cycle Hire. They offer a comprehensive selection of bikes for all ages and abilities. The staff are knowledgeable about the local cycle routes and can guide you to the best cycling routes in the area. The bike rental is located close to some of Paignton's main attractions, so you can start exploring on two wheels as soon as you rent.

Is tap water safe to drink in Paignton?

Yes, the tap water in Paignton, United Kingdom is safe to drink. The water supply in the United Kingdom is strictly regulated and regularly tested for quality and safety. It meets high international standards for drinkability. However, for those with sensitive stomachs or from countries where tap water is not normally drunk, it may be advisable to stick to bottled water for now.

Are there outdoor activities in and around Paignton?

In any case, Paignton offers a range of outdoor activities. Visitors can explore Berry Pomeroy Castle and Compton Castle, picturesque examples of regional history. They can also take scenic walks on the Dartmouth Steam Railway or bask in the beauty of Paignton Zoo Environmental Park. Those interested in water activities can head to Goodrington Sands Beach. Paignton Harbor offers boating and fishing opportunities.

Is there a popular street market in Paignton?

Yes, there is indeed a popular street market in Paignton, UK. Paignton Market is a great place for locals and tourists alike to find hidden treasures. The stalls offer a tempting selection of goods, ranging from fresh local produce to handmade items and antiques. The market is outdoors and offers a delightful, bustling atmosphere that gives visitors a real sense of the community spirit in Paignton. This shopping experience is not to be missed when visiting this charming British seaside town.

How do I tip in restaurants or bars in Paignton?

In Paignton, United Kingdom, tipping is not mandatory in restaurants and bars, although it is generally appreciated. If you have been served well, it is customary to tip around 10-15% of the bill. Some establishments add a surcharge to the bill, usually 12.5%, in which case no additional tip is expected. In bars it is not so common to tip, but you can offer to buy the bartender a drink instead of a tip.

What unique wildlife can I see in Paignton?

In Paignton, United Kingdom, you will have the opportunity to see a wide variety of marine life in Paignton Harbor. For a unique experience, visit Paignton Zoo Environmental Park with over 2,000 animals, including crocodiles, elephants, lemurs and a variety of bird species. Exotic animals can be seen at Living Coasts Torquay, home to penguins and seals. In Berry Head National Nature Reserve you can see dolphins, seals and a variety of bird species on the coast.

How can I access medical facilities in case of an emergency?

There are several medical facilities in Paignton that offer emergency services. In case of emergencies, you can dial 999 to get immediate medical help. In non-urgent cases, you can go to Torbay Hospital in the neighboring town of Torquay. There are also many other health centers and clinics in Paignton that offer outpatient services. In addition, you can contact NHS 111, an advice center for urgent but non-urgent health problems.

Are credit cards commonly accepted in Paignton?

Yes, credit cards are widely accepted in Paignton, United Kingdom. Major retailers, restaurants, hotels and attractions usually accept cards such as Visa, MasterCard and American Express. However, some small stores or market stalls may only accept cash. Therefore, it is always a good idea to have some cash on you for small transactions or emergencies. Inform your card issuer before traveling to avoid unexpected card blocking or fees.

What specialty foods or dishes is Paignton known for?

Paignton in the English county of Devon is known for its traditional British culinary delights. These include the famous Devon Cream Tea with fresh scones, clotted cream and locally made strawberry jam, a true classic of the region. In addition, Paignton's coastal location offers fresh and delicious seafood, which is a regular feature in local restaurants. The town's fish and chips, made with locally caught fish, are also popular with locals and visitors alike.

Is Wi-Fi widely available in Paignton?

Yes, Wi-Fi is available everywhere in Paignton. Most hotels, B&Bs and guesthouses offer free Wi-Fi to their guests. Cafes, pubs and restaurants often offer free Wi-Fi access as well. In addition, there are some hotspots in the city where you can use public Wi-Fi. However, the strength and speed of the connection can vary depending on the location. As a traveler, you should make sure that the connection works at your location before you arrive.

Is there local brewery or distillery in Paignton that offers tours?

Yes, there is a remarkable brewery in Paignton, the Bays Brewery. This award-winning, family-run brewery is known for producing quality beers using traditional brewing methods and local ingredients. The brewery offers tours that provide an insightful overview of the beer-making process, from raw ingredients to finished product. The tour includes a beer tasting and ends with a visit to the on-site store. An experience for any craft beer fan.

Where can I learn about the history of Paignton?

The ideal place to immerse yourself in Paignton's history is the Oldway Mansion, an impressive testament to this seaside town's rich past. For more in-depth exploration, a visit to Torquay Museum, just a short drive away, is recommended. It features exhibits on local history, including exhibits on famous resident Agatha Christie. Paignton's pier and harbor are also of historical significance, dating back to the town's origins as a fishing and tourist center.

Can I register for fishing or sailing tours in Paignton?

Absolutely! Paignton, United Kingdom, is a great place for sailing and fishing trips due to its beautiful coastline. You can make an appointment with several local tour operators like South Devon Fishing Adventures that offer offshore trips. There are also several sailing schools and charter companies like Torbay Sea School that offer courses and boat rentals for a wonderful sailing experience. Please inquire in advance for availability and take advantage of seasonal offers.

What is Paignton best known for?

Paignton is a charming seaside town on the beautiful English Riviera in Devon, United Kingdom. It is best known for its sandy beaches, charming Victorian pier and Paignton Zoo, one of the largest in the United Kingdom. The town also offers fascinating glimpses of history with its steam railroad and 500-year-old Kirkham House. The beautiful harbor and vibrant city center make Paignton a desirable destination to vacation and experience traditional British coastal life.

Are there any local festivals in Paignton?

Yes, the town of Paignton hosts several local festivals every year. The Torbay Steam Fair is a notable event that features old steam locomotives, classic vehicles and amusement rides. Another important event is the Paignton Regatta, a week-long festival of sports and entertainment. The festival is known for its fireworks, music and fun on the water. You can also visit the Paignton Festival (also known as Torbay Carnival Week), a charity event with fun activities for families.

What are some rules or customs at Paignton's beaches?

Paignton's beaches follow standard British guidelines. Beachgoers are asked to respect the natural environment, keep beaches clean and free of litter, not disturb wildlife, and not light barbecues. The use of jet skis is also prohibited. Dogs are allowed on some beaches at certain times of the year, so it is advisable to check local regulations beforehand. Public nudity and loud music are also prohibited. Safety instructions should always be followed, especially those regarding water levels.

Do I need special gear to go birdwatching in Paignton?

No special equipment is required for bird watching in Paignton, although a few items can enhance your experience. A good pair of binoculars or a spotting scope can help you better identify birds from a distance. Wear comfortable, weather-appropriate clothing and sturdy shoes for walking in varied terrain. For some enthusiasts, it is helpful to have a bird guide for identification or a journal for notes. However, one of the great joys of birding is its simplicity - all you really need is a love of nature.

Are campgrounds available near Paignton?

Yes, there are campsites near Paignton, a popular seaside resort in the UK. Some of the best options include Whitehill Country Park, with its picturesque woodland setting, and Beverley Park, with its stunning sea views. These campsites offer facilities like spacious pitches, heated pools and playgrounds. They also offer easy access to nearby beaches, making them the perfect base for a memorable family vacation.

What kind of public art installations are there in Paignton?

In Paignton, public art installations enrich the cultural flair of the city. One of the most notable works is the memorial statue near the harbor dedicated to fishermen. Geoplay Park, while primarily a playground for children, also contains art installations and information panels explaining the geology of the English Riviera. At Paignton Station, visitors are greeted with decorative mosaics that reflect the architectural heritage of the region. The colorful murals scattered throughout the town bring the walls to life and tell of the town's rich history and maritime heritage.

Where can one see performing arts or theater in Paignton?

The Palace Theatre in Paignton, United Kingdom, is known for a variety of performances and theatrical productions. The theater offers a year-round entertainment program that includes comedy, ballet, opera, tragedy and drama. It also hosts occasional concerts and musical performances. The cozy ambiance of the theater provides an intimate, personal experience that makes each performance memorable for visitors.

Are there hiking trails around Paignton suitable for beginners?

In any case, Paignton offers several walking trails that are suitable for beginners. A popular choice is the Roundham Head Cliff Path Walk, a flat circular trail with panoramic sea views. For a slightly longer hike, explore the picturesque village of Cockington on a 3-mile trail that starts at Paignton's seafront. These routes offer an easy introduction to walking and take you through the beautiful coastal scenery and tranquil Devon countryside without being overly challenging. Enjoy a peaceful day surrounded by charming landscapes at your own pace.

Feedback

I hope you found this article informative and helpful. I'm eager to improve the content and make it even more valuable for you. If you have any feedback or suggestions, I would love to hear from you.

Do you have any tips or hidden gems that you think should be added to the list? Are there any areas that you feel could use more explanation or clarification?

Your input is greatly appreciated and will help us to continue providing high-quality content that meets your needs and interests. Please feel free to share your thoughts.