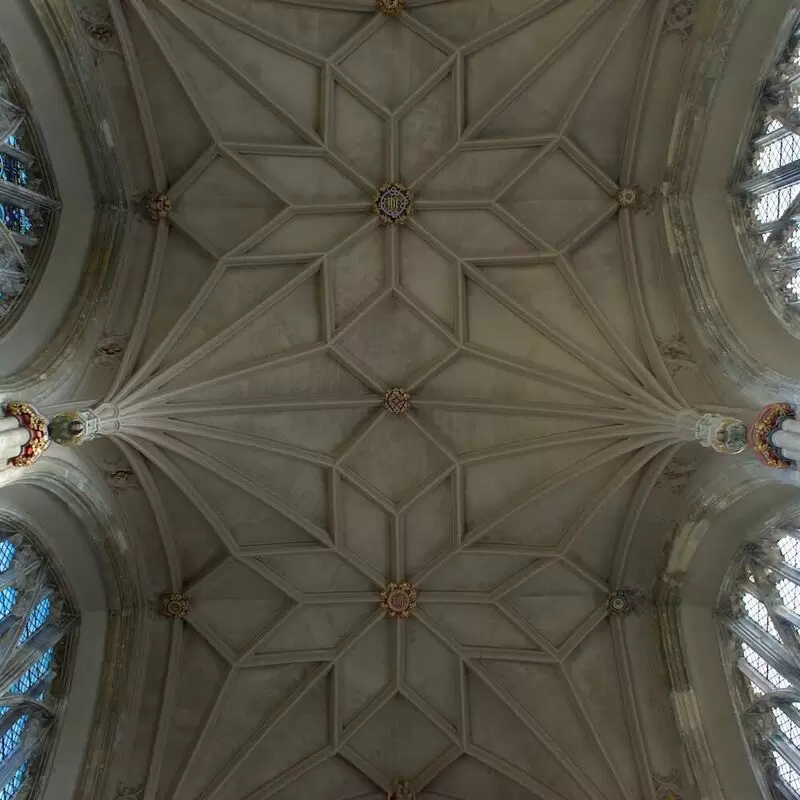 1. Winchester Cathedral
Entering Winchester Cathedral is almost like stepping back in time, a journey into the architectural opulence of the past. One of the largest cathedrals in Europe, the magnificent stonework, impressive stained glass and 15th century woodwork are breathtaking. In the crypt, you'll find the statue "Sound II" by Anthony Gormley - a poignant experience. Nearby, you'll find the final resting place of Jane Austen and Winchester City Mill, a fully functioning watermill from the Saxon era!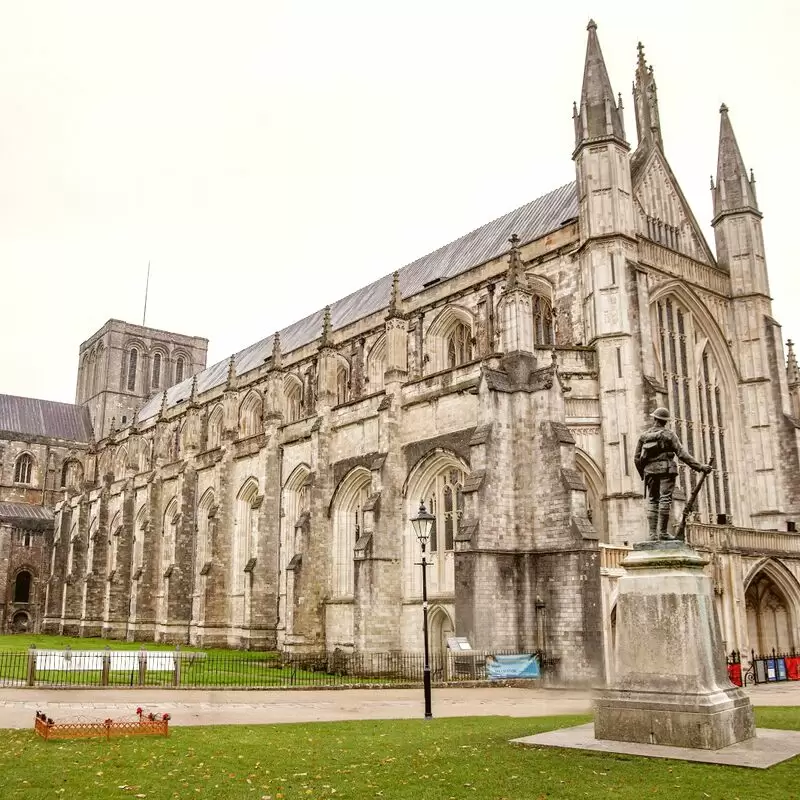 Winchester Cathedral
9 The Cl, Winchester
Monday - Saturday: 9:00 AM – 5:00 PM
Sunday: 12:00 – 3:00 PM
2. Marwell Zoo
A visit to Marwell Zoo is an unmissable experience for animal lovers! Covering over 140 hectares, you can meet 1,200 animals - a true wildlife conservation adventure. Take a ride on the eco-friendly "Road Train" for an unforgettable safari experience. Be sure to see the feeding of the big cats, which is very popular with visitors! Nearby is also the enchanting Winchester Cathedral, another historical marvel that you must visit.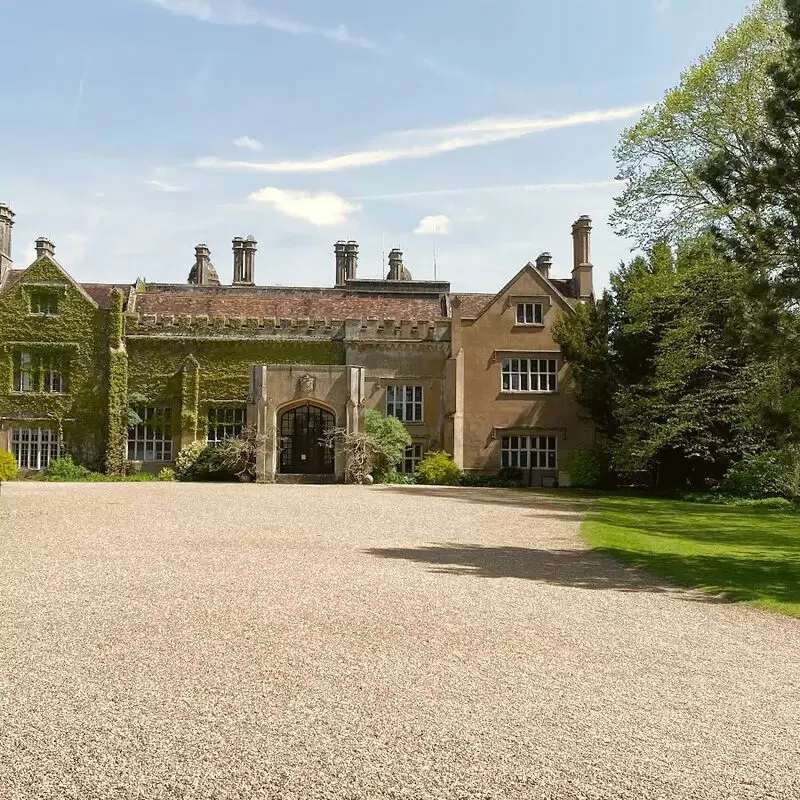 Marwell Zoo
Thompson's Lane, Colden Common, Winchester
Monday - Sunday: 10:00 AM – 5:00 PM
3. The Great Hall
Go to the heart of Winchester and explore the Great Hall, one of the finest examples of medieval architecture from the 13th century. Marvel at the legendary Round Table associated with King Arthur - a captivating sight not to be missed. Explore the vibrant city center of Winchester with its spectacular Gothic cathedral - it's just a stone's throw away. You can mingle with the locals over a classic British tea in the charming teahouses in the area. The Great Hall in Winchester offers a unique journey through history and culture!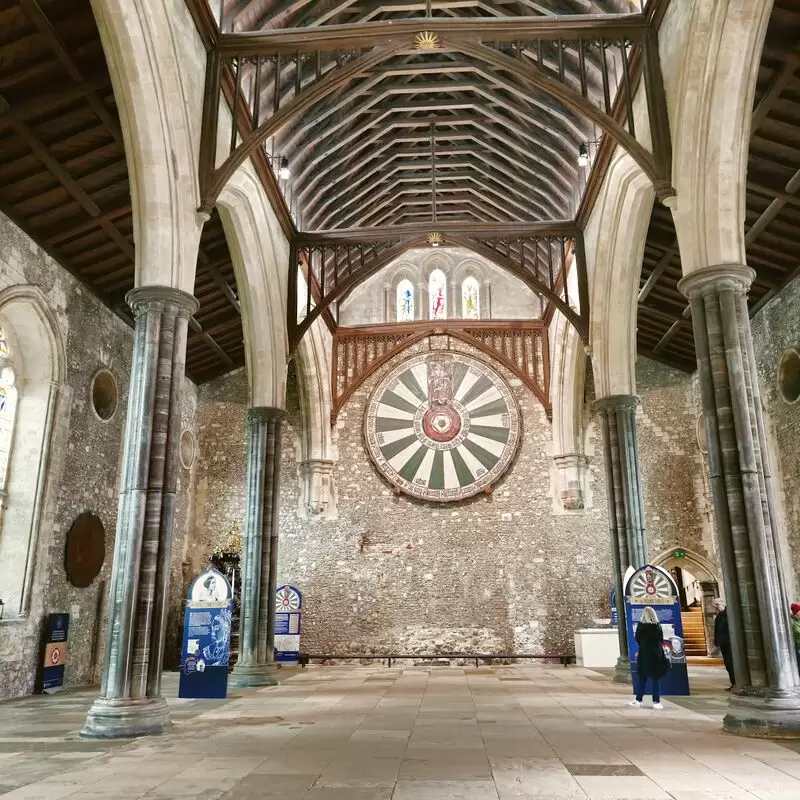 The Great Hall
The Castle, Castle Avenue, Winchester
Monday - Sunday: 10:00 AM – 5:00 PM
4. Jane Austen's House
Experience literary history at Jane Austen's House, a charming, picturesque Hampshire home where the famous author penned many classics. A popular attraction, the house not only displays Austen's handwritten letters and personal items, but also offers a rare opportunity to sit at her desk. The icing on the cake? The house is just a walk from Chawton House, her brother's Elizabethan mansion that features in her novels. End the day in the beautiful English gardens, sure to inspire passionate conversations about Austen.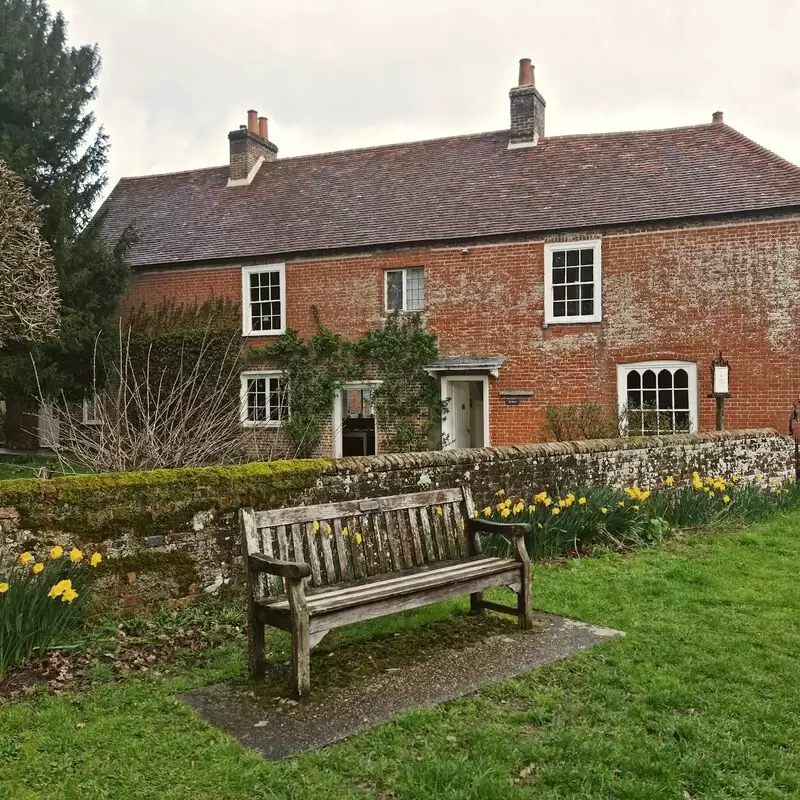 Jane Austen's House
Winchester Road, Chawton, Alton
Monday - Sunday: 10:00 AM – 5:00 PM
5. Wolvesey Castle Old Bishop's Palace)
Step back in time with a visit to Wolvesey Castle, the old bishop's palace. This place is adorned with centuries-old ruins that evoke a strong sense of bygone eras. Each stone promises a fascinating story from the past - from royal banquets to legendary battles. Nearby Winchester Cathedral, a magnificent piece of ancient architecture, makes this trip even more worthwhile, offering a comprehensive look at Winchester's significant historical wealth in a single visit.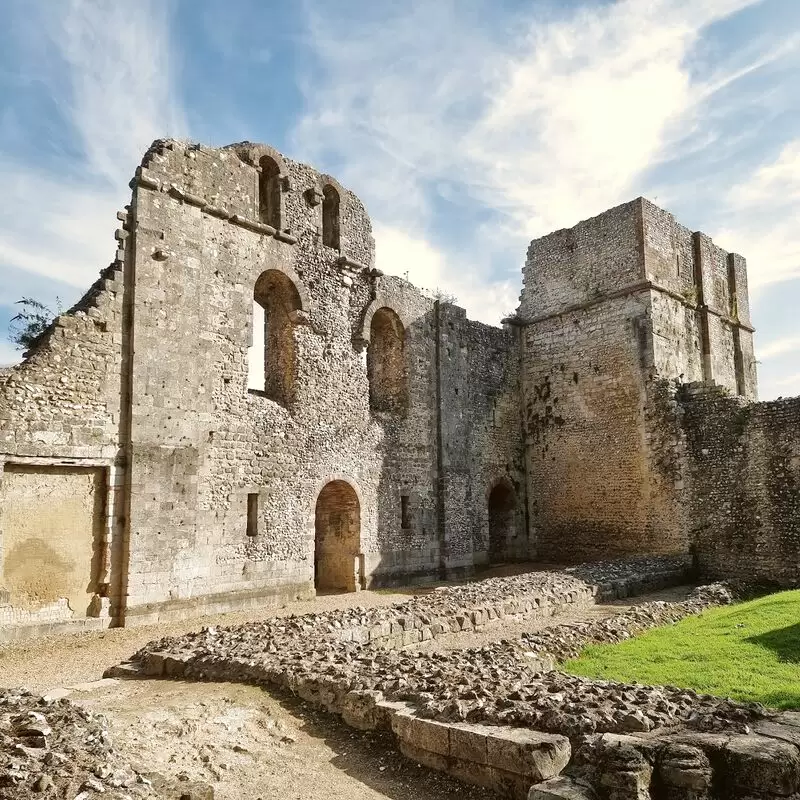 Wolvesey Castle Old Bishop's Palace)

6. National Trust Winchester City Mill
The Winchester City Mill is a must see! This working watermill dates back to at least 1086 and offers a unique glimpse into Winchester's past. Watch flour being traditionally milled, learn more about the mill's fascinating history, or simply enjoy the idyllic riverside setting. Don't miss the otter watching - yes, these adorable creatures are often seen here! Plus, the mill is just a stone's throw away from the impressive Winchester Cathedral, so you can visit two famous sights in one day!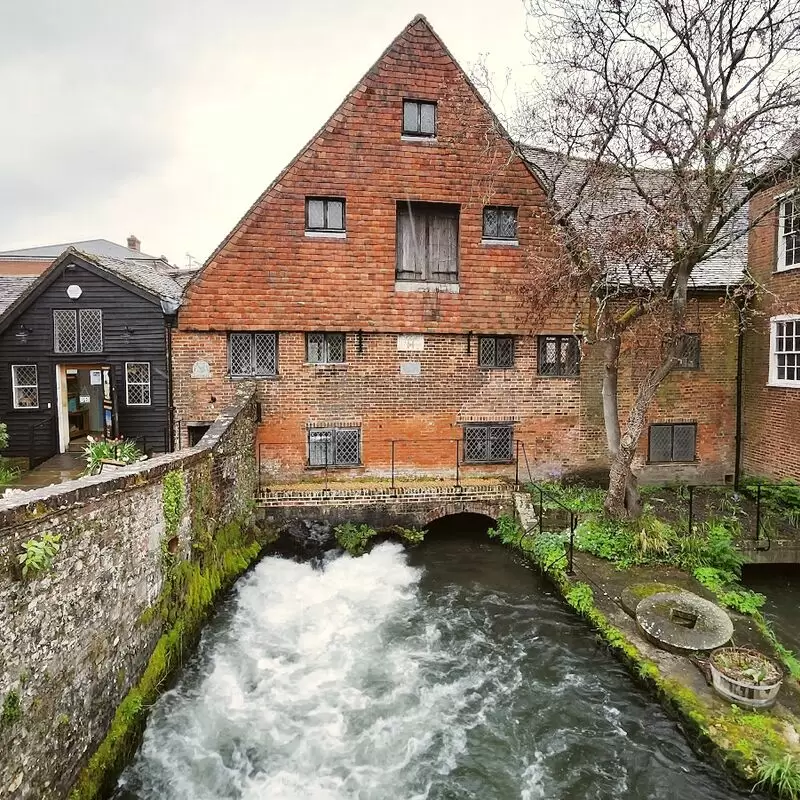 National Trust Winchester City Mill
Bridge Street, Winchester
Monday - Tuesday: Closed
Wednesday - Sunday: 10:00 AM – 4:00 PM
7. St. Catherine's Hill
St. Catherine's Hill in Winchester offers an enchanting retreat from the urban hustle and bustle. Not only is it a haven for wildlife, but it is also a site of local mythology, with a labyrinth at the top where fairies are said to dance. The panoramic view of Winchester will take your breath away! It's also just a stone's throw from the historic Hospital of St. Cross, a must-see with its traditional almshouse architecture and beautiful gardens.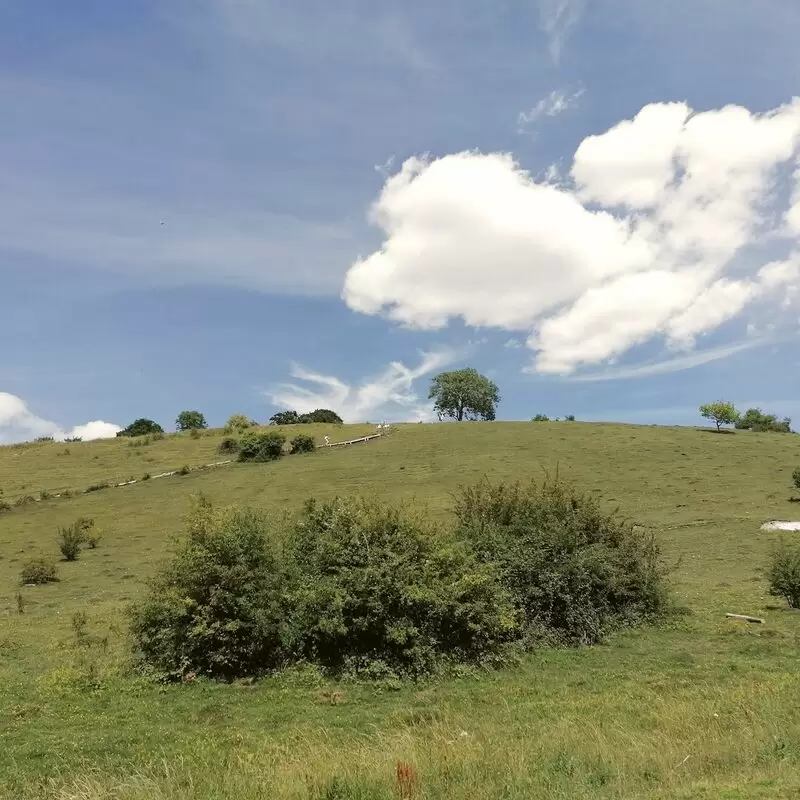 St. Catherine's Hill
Bull Drove, Winchester
Monday - Sunday: Open 24 hours
8. Old Winchester Hill
Discover the breathtaking beauty of Old Winchester Hill, a jewel in Winchester's crown that offers picturesque views, diverse wildlife and a rich history. Traverse the whispering woods, stroll the ancient Iron Age ramparts, and enjoy the quiet serenity of the nature reserve. If you are lucky, you may spot a soaring buzzard or a jubilant skylark. Nearby is the charming Meon Valley Vineyard, which offers delicious English wines for tasting. A true haven for history buffs, nature lovers and culinary explorers alike.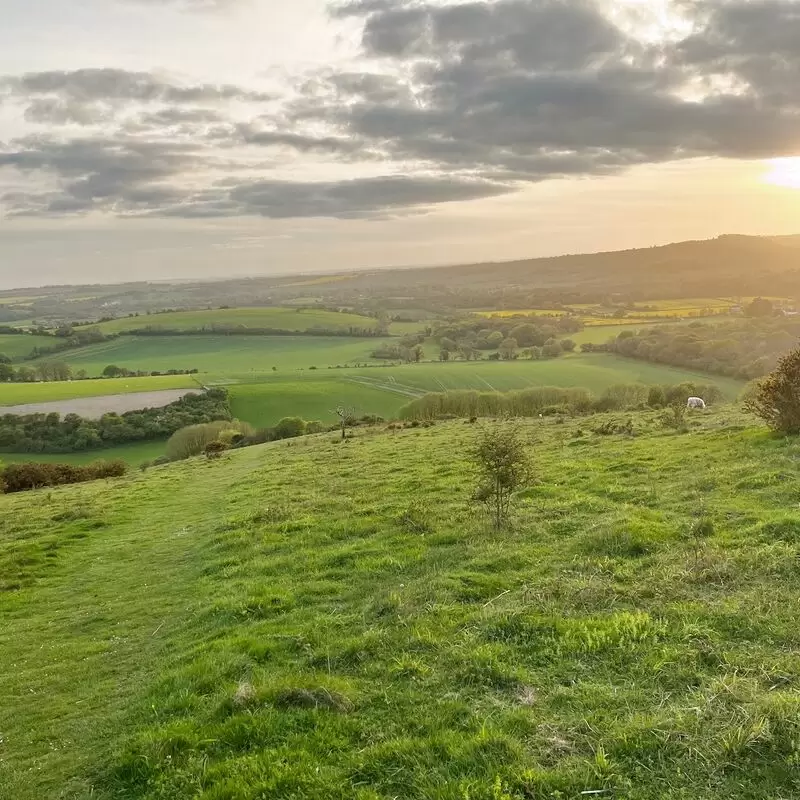 Old Winchester Hill
Warnford, Petersfield
Monday - Sunday: Open 24 hours
9. King Alfred the Great Statue
Make your way to the heart of Winchester to see the imposing statue of King Alfred the Great, a testament to the influential monarch who ruled the city in the 9th century. This royal bronze figure is not only of historical significance, but also holds an intriguing secret: the sculptor's wife modeled Alfred's face! Just a few steps away is the charming viewpoint of St. Giles Hill, perfect for etching the entire view of the city in your memory.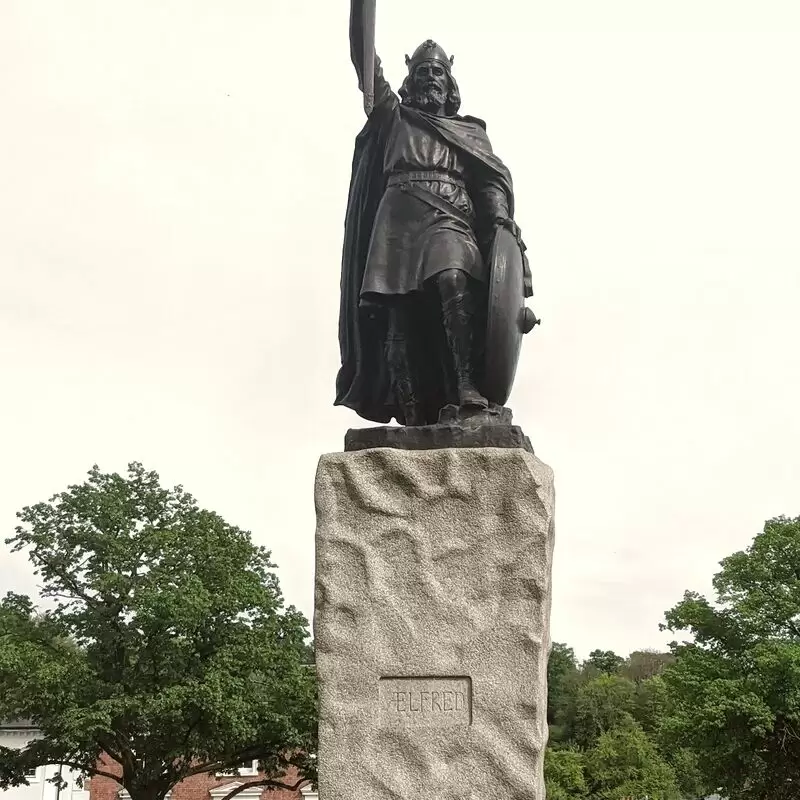 King Alfred the Great Statue
65 The Broadway, Winchester
Monday - Sunday: Open 24 hours
10. Abbey Gardens
Enjoy the tranquility of Abbey Gardens - a horticultural oasis in the heart of Winchester. Reflecting Winchester's historic charm, the gardens are home to over 100 species of plants. Highlights include the remains of the ancient walls of Wolvesey Castle and the Anne Boleyn Cup Fountain. Bring a snack for a picnic or a thoughtful book to enjoy the solitude. Just a stone's throw away is the impressive Winchester Cathedral, which adds a cultural touch to your visit. The locals' best-kept secret is the view at dusk, which is subtly lit and downright magical.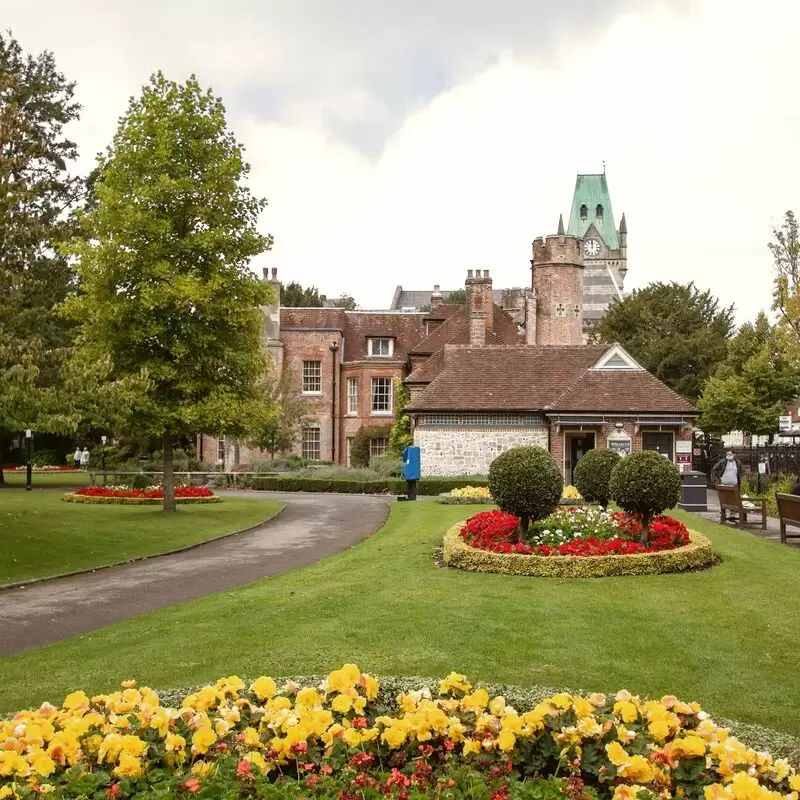 Abbey Gardens
65 The Broadway, Winchester
Monday - Sunday: Open 24 hours
11. Buttercross Monument
The attraction of the Buttercross Monument, a magnificent symbol of Winchester's rich history, is impossible to resist. Visit it and marvel at the 15th century craftsmanship, enriched with fascinating 12 proverbial sculptures. It's more than just an old marketplace, it's a true embodiment of Winchester's medieval past. Did you know that people who were not near Buttercross at bedtime were fined a penny? Just a short walk away you'll find the fascinating Guildhall, a center for arts and culture.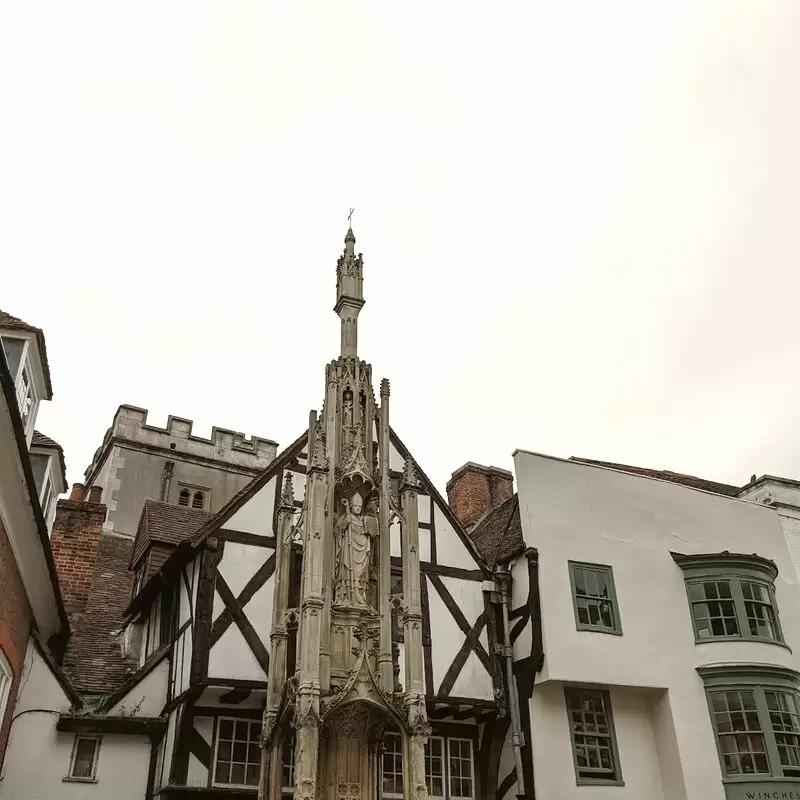 Buttercross Monument
106a High Street, Winchester
Monday - Sunday: Open 24 hours
12. Winchester Science Centre & Planetarium
Immerse yourself in the captivating world of science at Winchester Science Centre & Planetarium. Perfect for the curious, discover over 100 hands-on exhibits that inspire joy and imagination. Don't miss the UK's largest free-standing planetarium, which offers an immersive 360° experience. Tip: Try to schedule your visit for the "Live Science" shows, they are truly unforgettable. Winchester Cathedral is just a stone's throw away and is perfect for a day of exploring.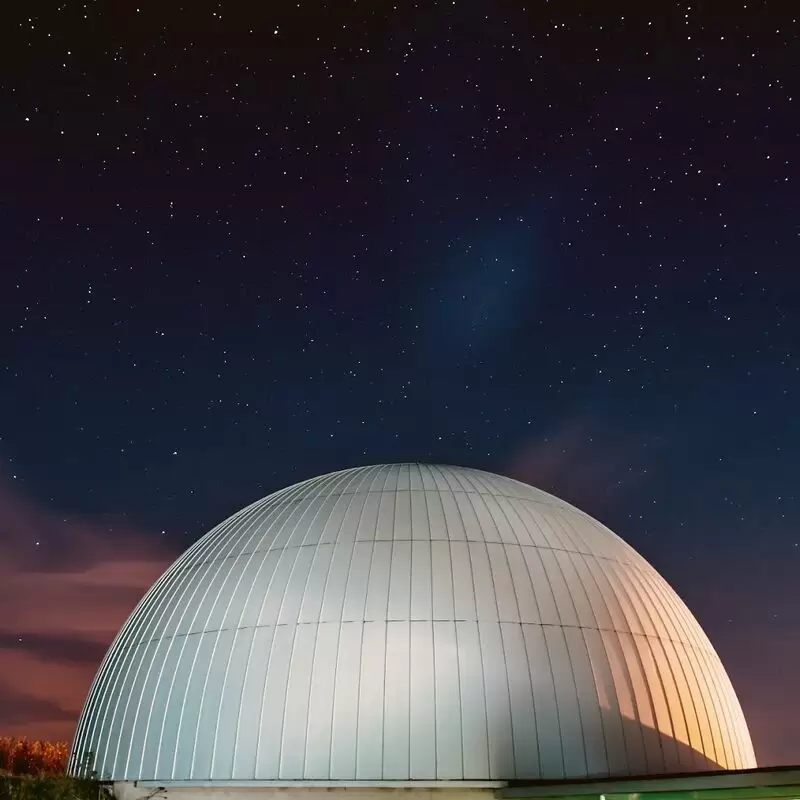 Winchester Science Centre & Planetarium
Telegraph Way, Winchester
Monday - Friday: Closed
Saturday - Sunday: 9:30 AM – 5:00 PM
13. Winchester City Museum
Immerse yourself in Winchester's rich history at the City Museum. Here, on three floors, you can trace Winchester's development from an Iron Age trading center to a Saxon powerhouse and beyond. Roman mosaics, medieval pottery and even Jane Austen's handbag are on display - a captivating journey. Just a short walk away is the legendary Winchester Cathedral, another must-see, bursting with Gothic splendor. And after your museum visit, grab a bite to eat at G.A. Black, a tea store popular with curators.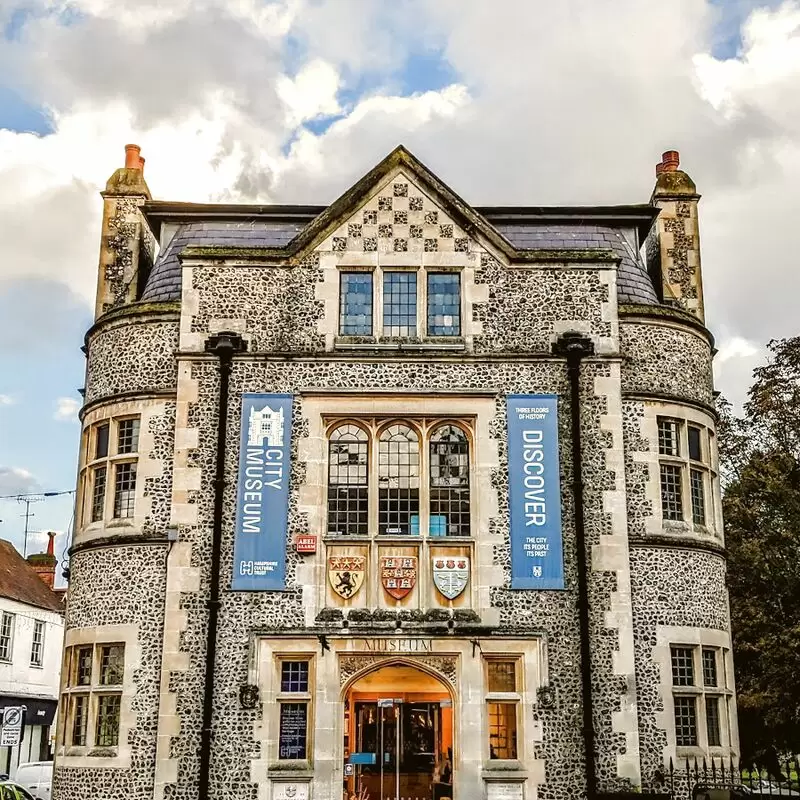 Winchester City Museum
The Square, Winchester
Monday - Saturday: 10:00 AM – 5:00 PM
Thursday - Friday: 10:00 AM – 4:00 PM
Sunday: 11:00 AM – 5:00 PM
14. Winnall Moors Nature Reserve
Winnall Moors Nature Reserve is a hidden gem nestled amidst the hustle and bustle of Winchester. With its abundant wildlife, fascinating riverscapes, and beautiful floodplains, it's a nature lover's paradise. Be sure to follow the whispered chorus of warblers to their nesting sites! And enjoy the rare sight of otters cavorting here. But the magic doesn't end there: cross a small footbridge to reach the charming, rustic St. Catherine's Hill, where you can enjoy panoramic views of the city.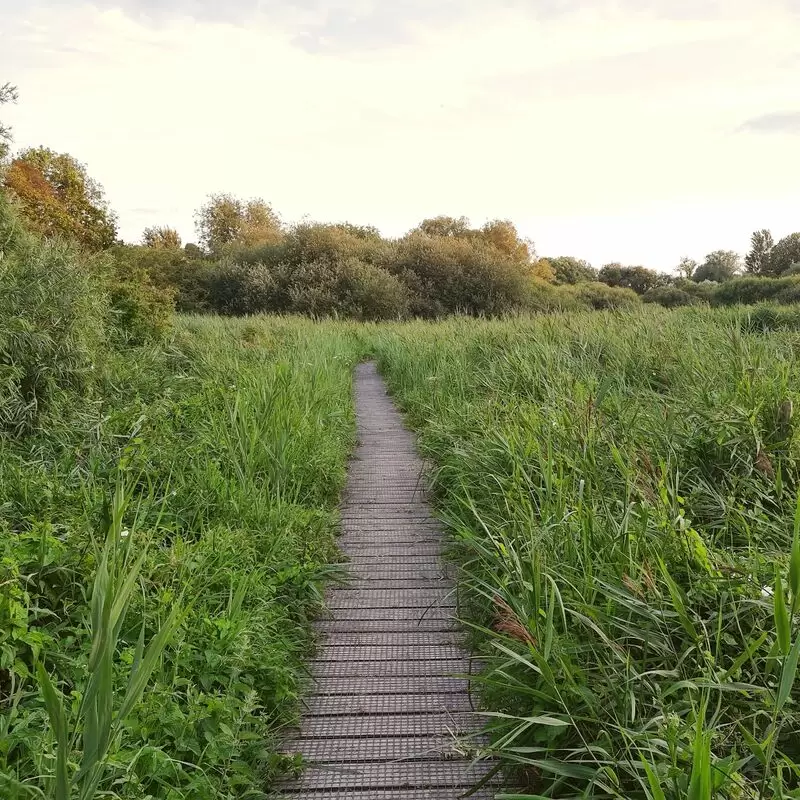 Winnall Moors Nature Reserve
Durngate Place, Winchester SO23 8DX
Monday - Sunday: Open 24 hours
15. Winchester's Military Museums
A visit to Winchester's military museums is tantamount to an exciting historical journey. Delve into the world of the King's Royal Hussars, trace the path of the Royal Hampshire Regiment, and explore the fascinating stories of the Gurkha Museum. The Gurkha Museum is not only a showcase of military might, but also a testament to courage, heroism and resilience. Don't miss the fascinating Winchester Cathedral, just a short walk from the city center. Enjoy a royal city steeped in history and eager to share its secrets with you.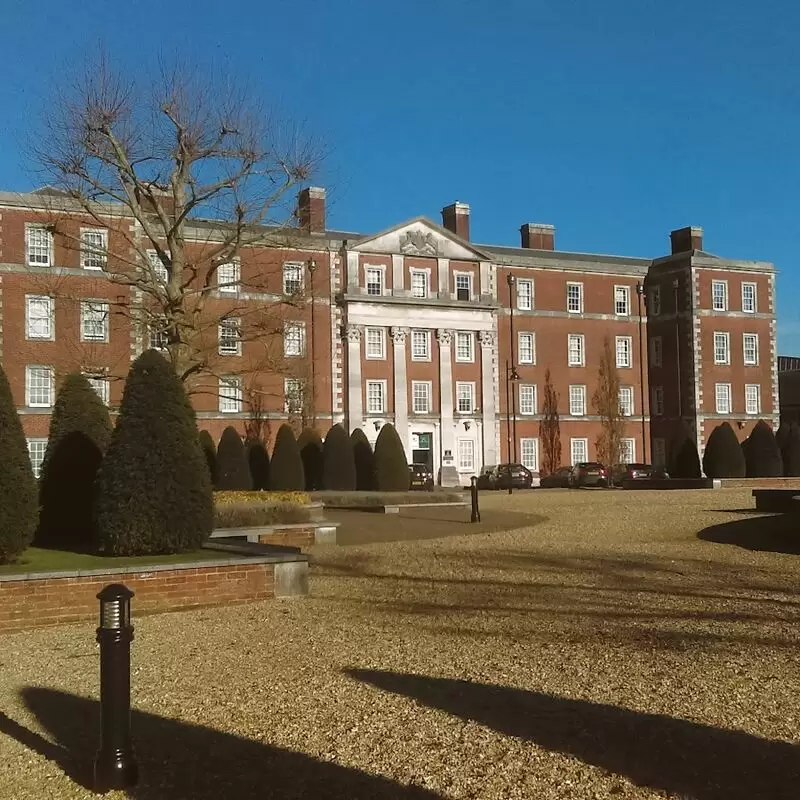 Winchester's Military Museums
Peninsula Barracks, Romsey Road, Winchester
Monday - Sunday: Closed
Tuesday - Friday: 10:00 AM – 4:00 PM
Saturday: 10:00 AM – 5:00 PM
Best Time to Visit Winchester
The best time to visit Winchester is between late spring and early fall, from May to September. During these months, the weather is usually warm and allows for enjoyable outdoor activities. This is also the time when the summer festivals take place, offering a range of cultural experiences. However, an off-season trip has its own appeal and offers fewer crowds.
Annual Weather in Winchester
Winchester 3-Day Forecast
Thu, 21 September
Night
56 °F
13 °C
0%
Morning
52 °F
11 °C
0%
Afternoon
62 °F
17 °C
63%
Evening
55 °F
13 °C
0%
Fri, 22 September
Night
52 °F
11 °C
0%
Morning
49 °F
10 °C
0%
Afternoon
60 °F
16 °C
53%
Evening
53 °F
12 °C
0%
Sat, 23 September
Night
48 °F
9 °C
0%
Morning
46 °F
8 °C
0%
Afternoon
58 °F
15 °C
0%
Evening
53 °F
11 °C
0%
Questions & Answers

What options for public transportation are there in Winchester?

Winchester offers a range of public transportation options for locals and visitors. The city is well served by a network of bus routes connecting various parts of the city and nearby towns. Winchester's train station provides easy access to other British cities with regular services. For shorter distances or to be flexible, you can also use cabs or rental bikes. Please note that the city center is quite compact and most attractions can be visited on foot.

Are there any specific local customs I should be aware of?

In Winchester, people are known for their politeness. Social graces such as saying "please" and "thank you" and not cutting in line are strictly followed. When meeting someone, a handshake is customary, and eye contact should be maintained when speaking. Punctuality is encouraged. Tipping is common, about 10-15% in restaurants if service was satisfactory. It is considered respectful to give the seat to elderly or pregnant women on public transportation. However, there are no strict local customs specific to Winchester.

What's the dominant religion in Winchester?

The predominant religion in Winchester, United Kingdom, is Christianity. The city is steeped in Christian history and is home to one of England's largest cathedrals, Winchester Cathedral. This magnificent building is a testament to the city's deeply rooted Christian heritage. Today, much of the population professes Christianity and belongs to various denominations, including Anglican, Roman Catholic and Methodist. Other religions practiced in Winchester include Islam, Hinduism, Buddhism, and Judaism, although these are significantly less common.

What language is primarily spoken?

The main language spoken in Winchester, United Kingdom, is English. As the city is part of England, English is the native and official language of the local population. Although visitors may encounter people speaking other languages due to the diverse population, English is the most common language in conversations, business, and official matters in the city.

Are credit cards widely accepted in Winchester?

Yes, most establishments in Winchester, United Kingdom, accept credit cards as their standard form of payment. This includes restaurants, hotels and stores throughout the city. It is recommended to carry a certain amount of cash for smaller vendors such as market stalls or cabs, which may not accept card payments. Also, check with your bank for foreign transaction fees when using your card abroad.

How safe is Winchester for tourists?

Winchester is considered very safe for tourists. It is a small, picturesque city in the UK known for its rich history and friendly local community. The crime rate here is generally low and it is particularly safe to travel, even at night. However, as in any other place, it is recommended to exercise the usual caution, such as protecting personal belongings. The safe and welcoming environment makes Winchester an ideal place for family trips and solo travelers.

Is tipping expected in Winchester?

Tipping is not mandatory in Winchester, United Kingdom, but it is appreciated when you experience good service. It is customary to tip 10-15% in restaurants, especially if the service is not included. Tipping cab drivers or hotel staff is encouraged but not mandatory. The culture of tipping can vary, but generally a small tip is appreciated if you want to show your appreciation for a service.

Do I need a visa to visit Winchester?

Whether you need a visa to visit Winchester, United Kingdom, depends on your nationality. Under UK immigration laws, nationals of some countries must apply for a visa before entering the UK. If you are from a country such as the United States, Canada, or Australia that does not require a visa, you can usually enter as a tourist without a visa. However, travelers from other countries may require a visa. I strongly recommend that you check with UK Visas and Immigration or your local British Embassy or Consulate for your specific requirements.

Where can I get the best views of the city?

The best view of Winchester is from the St. Giles' Hill viewpoint, which is about a ten-minute walk from the city center. Once at the top, you'll have a panoramic view of the entire city, including landmarks like Winchester Cathedral and Winchester College. Another place where you can enjoy breathtaking views is at the top of the cathedral itself, where a guided tour will take you up the tower.

Is Winchester a pedestrian-friendly city?

Yes, Winchester is indeed an extremely pedestrian-friendly city. The city center is compact and easy to explore on foot. Numerous signposts guide visitors to the various attractions, so you don't necessarily need a car. Many streets are pedestrianized, making them safer and more convenient for pedestrians. Public parks, gardens and the beautiful Itchen River are inviting for walks. The city's historic sites, stores, cafes and restaurants are all within walking distance, making Winchester an effortless city for pedestrians.

Can I rent a bicycle in Winchester?

Yes, in Winchester (United Kingdom) visitors can rent bikes to explore the city at their own pace. There are rental companies that offer a variety of options for different needs, be it mountain bikes, road bikes or even electric bikes. These rentals often include safety equipment and offer guided tours, recommendations for local bike routes, or customized cycling adventures.

What local cuisine should I try?

Winchester is known for its local Hampshire cuisine. Be sure to try the local specialty Winchester Pie, a delicious pastry filled with mutton and spices. Another must-try is Hampshire trout, caught in the famous River Test and often prepared in a creamy white wine sauce. Don't forget to try the locally made, award-winning Tunworth cheese, which has a lovely creamy texture and complex flavors. End your culinary journey with a pint of Hampshire Ale in a traditional British pub.

Are there any famous people from Winchester?

Yes, Winchester is the birthplace of many notable personalities. Colin Firth, an Oscar-winning actor known for his roles in films such as "The King's Speech," was born here. Frank Turner, a successful folk singer, and Jon Sopel, the BBC's North America editor, were also born in Winchester. The city has also been home to many famous philosophers and poets throughout history, which underlines its cultural importance.

How can I get a local SIM card?

To get a local SIM card in Winchester, United Kingdom, you can find phone stores like Vodafone, Three or EE in the city center along the High Street. Here you can buy a prepaid/pay-as-you-go SIM card. The staff will help you activate and install the SIM card in your phone. Make sure your phone is unlocked before you visit. You will need to show proof of identity (e.g. your passport) when purchasing the SIM card.

What's the history of Winchester Cathedral?

Winchester Cathedral is one of the oldest cathedrals in Europe. Its origins date back to the 7th century, when a Christian place of worship was first built on this site. Over the centuries, the cathedral was expanded and enlarged, and in the 11th century, under the influence of the Normans, it was transformed into a significant architectural masterpiece. The cathedral houses the tombs of several famous people, including Jane Austen. The cathedral is known for its remarkable Romanesque and Gothic architectural style.

How prevalent is WiFi access in the city?

WiFi access is quite widespread in the city of Winchester. Most accommodations, restaurants, cafes and stores offer free WiFi to their customers. Public facilities such as parks, libraries and the Winchester train station also offer WiFi access. However, speeds and reliability can vary. Pubs and hotels around the city center often offer the most reliable connections. When exploring the city, connectivity should generally not be a problem.

What are the common operating hours for businesses in Winchester?

Business hours in Winchester, United Kingdom are generally the same as the rest of the UK. Most stores are open from Monday to Saturday from around 9am to 5:30pm. On Sundays, stores generally have shortened hours, often opening a little later in the morning and closing in the early afternoon. Some stores, especially in the restaurant and entertainment industries, may be open into the evening hours or even 24 hours. Always check with individual businesses for exact opening hours.

How to get in touch with the tourist information center?

You can call the Winchester Tourist Information Centre on +44 (0)1962 840 500 for personal assistance. If you prefer, you can also email [email protected]. You can also visit the center in person at The Guildhall, High Street, Winchester, SO23 9GH. They offer excellent support for all your travel needs, including booking accommodation, recommending places of interest and planning itineraries.

How accessible are health care and emergency services?

Health care and emergency services are readily available in Winchester. The city has several medical centers, clinics, and the Royal Hampshire County Hospital, which provides comprehensive care. Emergency services such as police, fire, and ambulance are efficient and quick to respond. Pharmacies are well distributed throughout the city. In addition, the United Kingdom's National Health Service (NHS) provides free emergency and non-emergency medical care to all residents. For tourists, travel insurance is recommended for non-emergency medical care.

Are there regulations for smoking in the city?

Yes, smoking regulations in Winchester are in accordance with the laws of the United Kingdom. Smoking is prohibited in all enclosed public places and workplaces, including restaurants, pubs and stores. This also applies to public transportation. However, smoking is generally permitted in outdoor places, private residences, and designated smoking rooms in hotels. The use of e-cigarettes is subject to the discretion of individual establishments. For smokers, it is always advisable to look out for no-smoking signs and respect the rules.

Is tap water safe to drink in Winchester?

Yes, the tap water in Winchester, United Kingdom, is completely safe to drink. It is strictly regulated and meets strict safety regulations, so visitors and locals can enjoy it straight from the tap. It's a clean, convenient and environmentally friendly option that reduces the plastic waste of bottled water. In addition, many restaurants and cafes in Winchester are happy to refill water bottles, making it easy to stay hydrated throughout the day.

Can I go for a swim in the River Itchen?

Swimming in the Itchen River is not normally recommended due to safety concerns and environmental impacts. The river is an area of special scientific interest and is home to a variety of plants and endemic species. Instead, visitors should enjoy the scenic beauty of the river by walking along its banks, fishing with a permit, or participating in guided canoe trips.

What kind of wildlife can I see in the area?

Winchester, located in the heart of Hampshire, offers a variety of British wildlife. In the woodlands you can see foxes, badgers and various species of bats. The clear chalk streams provide a habitat for brown trout, water voles and kingfishers. Mottisfont and Farley Mount Country Park are home to several bird species, while nearby South Downs National Park is home to deer. Rare butterfly species can also be found here, especially in the summer months.

What's the average price for a meal at a local restaurant?

The price of a meal at a restaurant in Winchester, United Kingdom, can vary greatly depending on the location and the type of cuisine. However, on average, you can expect to spend around £10 to £15 for an inexpensive meal in a casual restaurant. If you're eating in a mid-range restaurant, a three-course meal can cost between £25 and £40 per person. In upscale restaurants, these prices can be significantly higher. Please note that the prices do not include drinks. It is always best to check restaurant menus in advance to estimate prices.

Are there any famous festivals or traditions in Winchester?

Yes, Winchester is known for its vibrant cultural scene. One of the highlights is the Winchester Hat Fair, an annual outdoor arts festival with a colorful mix of theater, dance, and circus performances. Equally famous is the Winchester Christmas Market, which is modeled on German Christmas markets and features wooden huts and an ice skating rink. The city also hosts the Winchester Writers' Festival, a popular event for aspiring writers to network and learn new skills. These traditions add greatly to the fascinating charm of this historic city.

Feedback

I hope you found this article informative and helpful. I'm eager to improve the content and make it even more valuable for you. If you have any feedback or suggestions, I would love to hear from you.

Do you have any tips or hidden gems that you think should be added to the list? Are there any areas that you feel could use more explanation or clarification?

Your input is greatly appreciated and will help us to continue providing high-quality content that meets your needs and interests. Please feel free to share your thoughts.