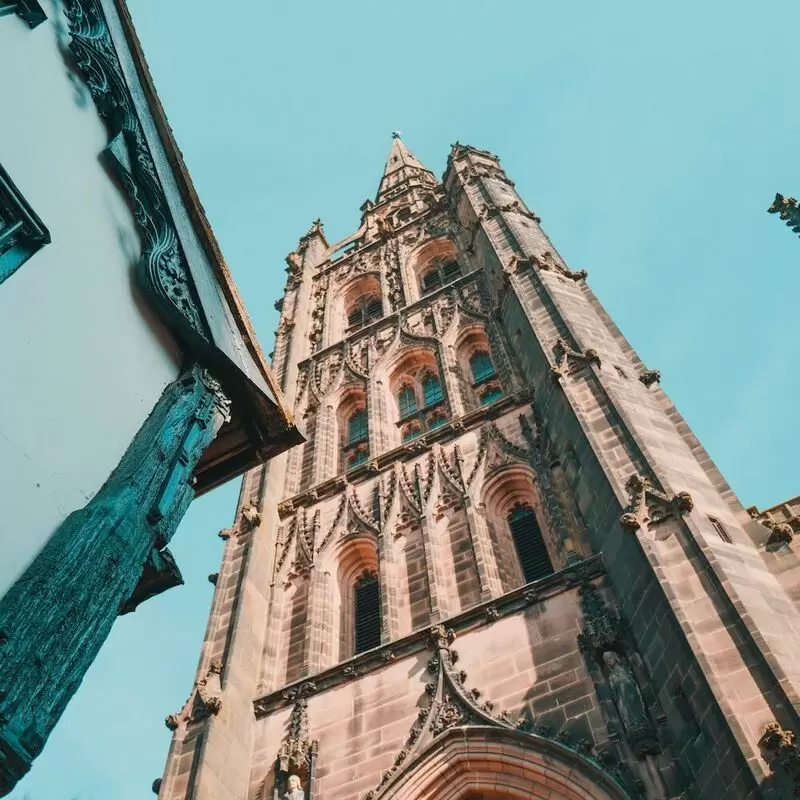 1. Coventry Transport Museum
At Coventry Transport Museum, you can take a journey through the exciting history of British vehicles. With iconic exhibits like the Thrust2, once the fastest car in the world, and the beautifully restored Daimler car made in Coventry, it amazes its visitors. A little insider detail: the museum houses over 300 bicycles, 120 motorcycles and 250 cars. For car lovers, it's a must-see. Just around the corner is Coventry Cathedral, a symbol of resurrection, rich in historical artifacts and fascinating modern art - time well spent!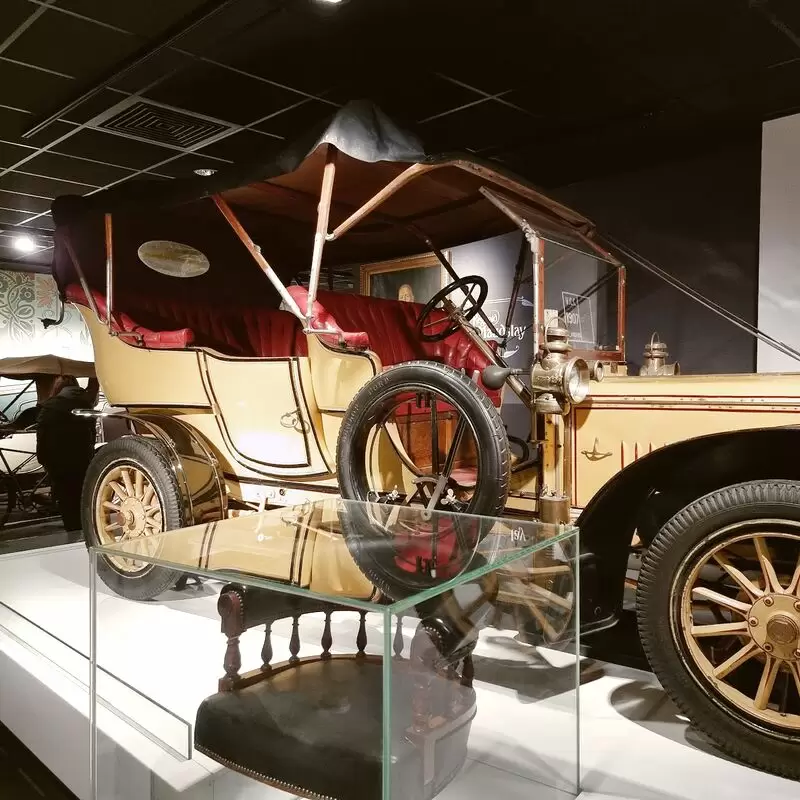 Coventry Transport Museum
Millennium Place, Hales Street, Coventry
Monday - Sunday: 10:00 AM – 5:00 PM
2. Kenilworth Castle and Elizabethan Garden

Kenilworth Castle is a must for anyone interested in history! Famous for its Elizabethan garden restored to 16th century splendor, it is a fascinating trip back in time. The Strongtower offers breathtaking views of the Warwickshire countryside - unforgettable! Afterwards, grab a bite to eat at the Stables Tearoom.

Insider tip: Don't miss Queen Elizabeth I's private chambers! Just a 15-minute drive away, explore Stoneleigh Abbey, where Jane Austen herself is said to have lived and been inspired to write her works.

Kenilworth Castle and Elizabethan Garden

3. Coventry Cathedral
When you enter Coventry, the first thing you will see are the ruins of Coventry Cathedral. The old cathedral, destroyed during World War II, and its modern counterpart are a hauntingly beautiful mix that serves as a symbol of resilience and rebirth. Unleash your inner photographer as the history-rich cathedral offers ever-changing vistas. Take a look at the fascinating Sutherland Tapestry, a true gem inside! Just a short walk away, you can also visit the Herbert Art Gallery & Museum. An absolute must-see in Coventry!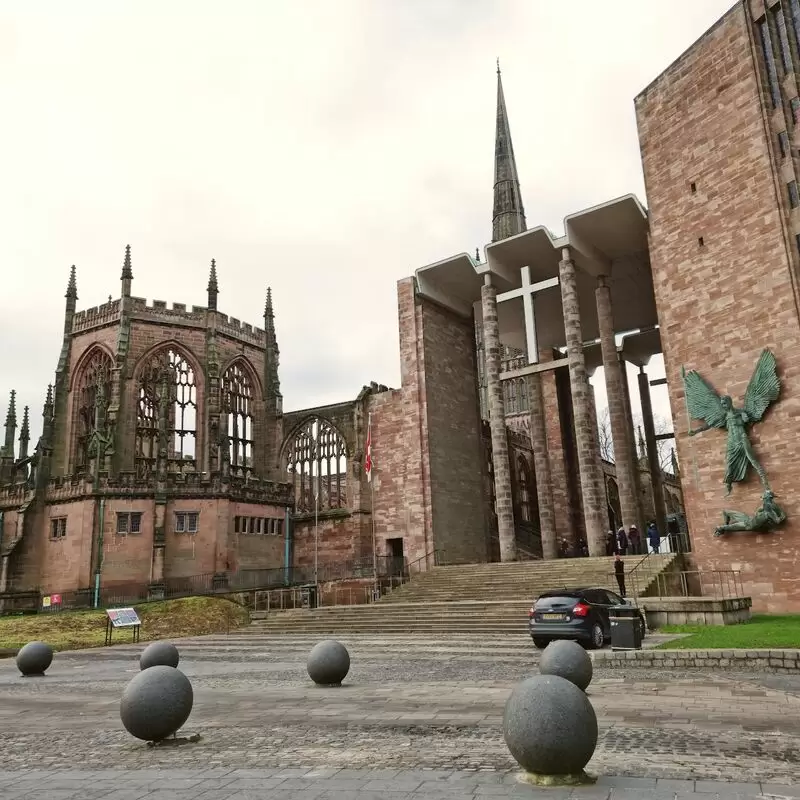 Coventry Cathedral
Priory Street, Coventry
Monday - Saturday: 10:00 AM – 4:00 PM
Sunday: 12:30 – 3:00 PM
4. War Memorial Park
Experience tranquility amidst the hustle and bustle of the city at Coventry's War Memorial Park. This sprawling green space offers pristine walking trails, manicured lawns and fascinating memorial statues that captivate history buffs. Test your athleticism on the tennis courts and golf courses, or join the locals for the annual "Godiva Festival. Indulge in traditional English scones at the park café. Fun Facts: The park was the first park in Coventry to be awarded the Green Flag. Nearby, you can visit the Herbert Art Gallery & Museum for a cultural treat.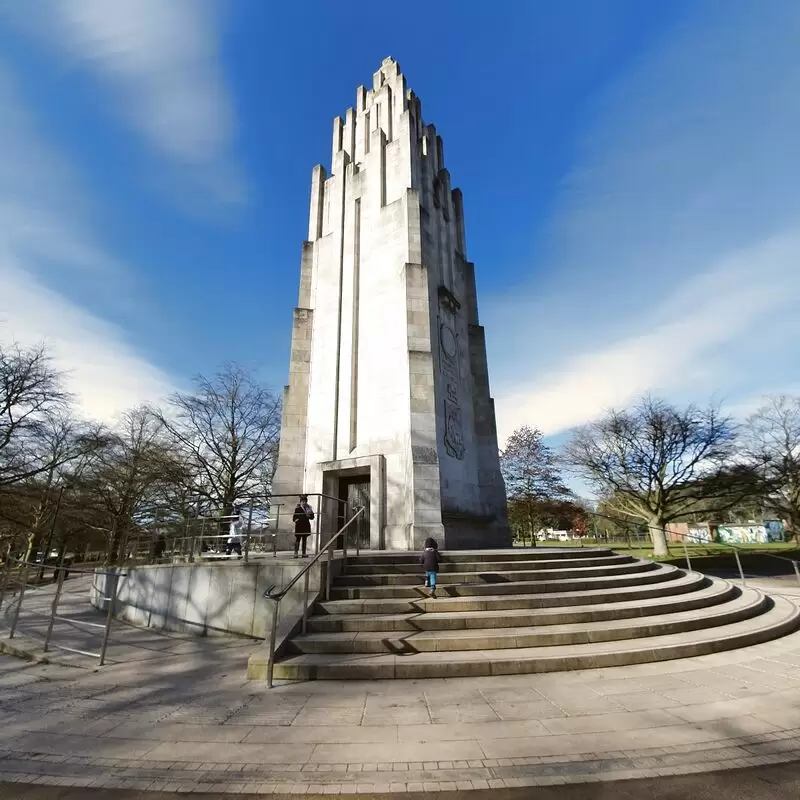 War Memorial Park
Kenilworth Road, Coventry
Monday - Sunday: Open 24 hours
5. Coombe Country Park
Coombe Country Park is a nature lover's paradise, offering 500 acres of beautiful gardens, woodlands and lakeside walks. Here you can enjoy a picnic amidst breathtaking scenery, observe lush wildlife, or immerse yourself in history at the Abbey ruins. At the Heron House, you can use hidden cameras to catch a glimpse of birdlife. Just a 17-minute drive from the city center, you can combine the trip with a visit to the Coventry Transport Museum for a varied day out.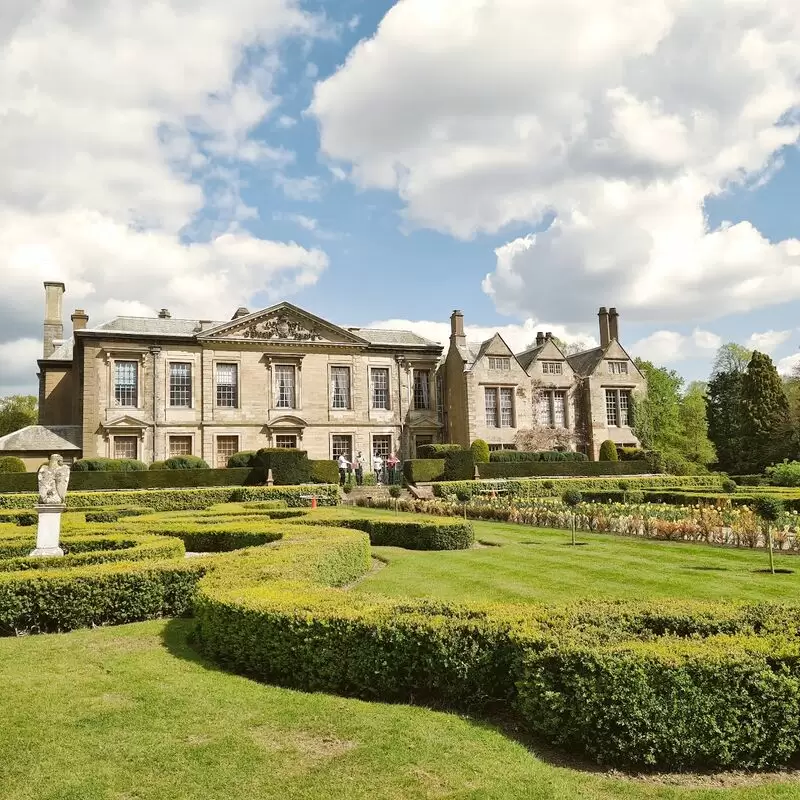 Coombe Country Park
Brinklow Road, Coventry
Monday - Sunday: 5:00 AM – 8:00 PM
6. Ryton Pools Country Park

Ryton Pools Country Park in Coventry offers an incredible 100-acre green oasis perfect for peaceful walks. Discover a rich nature reserve with four ponds, bird hides, a sensory garden and amazing butterfly meadows.

A little insider tip is the miniature train that adds whimsical charm. It's a natural paradise right on your doorstep in Coventry. Complete your experience with a visit to nearby Coombe Abbey, a stunning historic park just a short drive away.

Ryton Pools Country Park
Ryton Rd, Ryton-on-Dunsmore, Coventry

Monday - Sunday: 8:00 AM – 8:00 PM
7. Midland Air Museum
A visit to Coventry would not be complete without exploring the Midland Air Museum, an unparalleled treasure trove of aviation history. Here you can marvel at an eclectic collection of aircraft, including the legendary Vulcan bomber. Don't miss the Sir Frank Whittle Jet Heritage Centre, dedicated to the father of modern jet technology. Also nearby is Stoneleigh Abbey, an elegant country house set in pristine landscaped gardens. Discover the history and secrets of aviation in Coventry!
Midland Air Museum
Rowley Road, Coventry CV3 4FR
Monday - Sunday: 10:00 AM – 4:00 PM
8. Brandon Marsh Nature Reserve
Exploring Brandon Marsh Nature Reserve is a must for nature lovers and bird watchers in Coventry. Managed by the Warwickshire Wildlife Trust, this natural paradise is a real treat for the senses with its colorful wildflower meadows, tranquil lakes and over 220 species of birds. Special feature? An airplane crash site from World War II is hidden in this reserve! Not far from this green oasis is Coombe Abbey Park, steeped in history and another scenic spectacle for your bucket list. Enjoy both in a single day and be enchanted by the surroundings.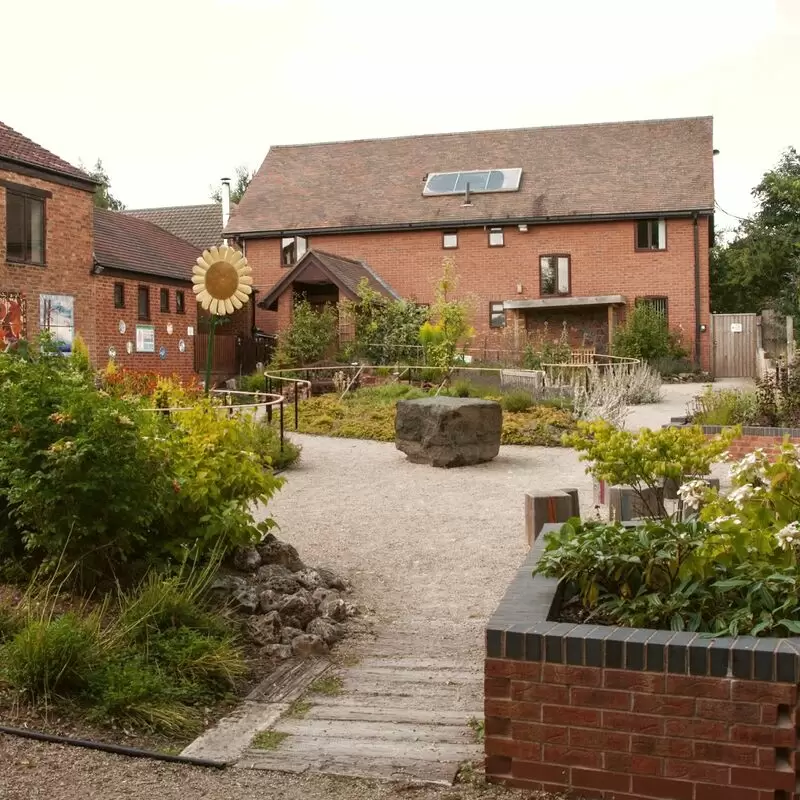 Brandon Marsh Nature Reserve
Brandon Marsh Nature Centre, Brandon Lane, Coventry
Monday - Friday: 9:30 AM – 4:00 PM
Thursday: 9:00 AM – 4:00 PM
Saturday - Sunday: 10:00 AM – 4:00 PM
9. Herbert Art Gallery & Museum
Immerse yourself in the enriching history, fascinating art and curious culture of the Herbert Art Gallery & Museum. Unleash your inner archaeologist with exhibits on prehistory, the Egyptians and local finds. The 2nd floor is full of captivating British art with works by JMW Turner. Be sure to visit the Peace and Reconciliation Gallery - a unique testament to Coventry's resilience. Just a short walk away, Coventry Cathedral, a symbol of hope and new beginnings, awaits your spirit of discovery.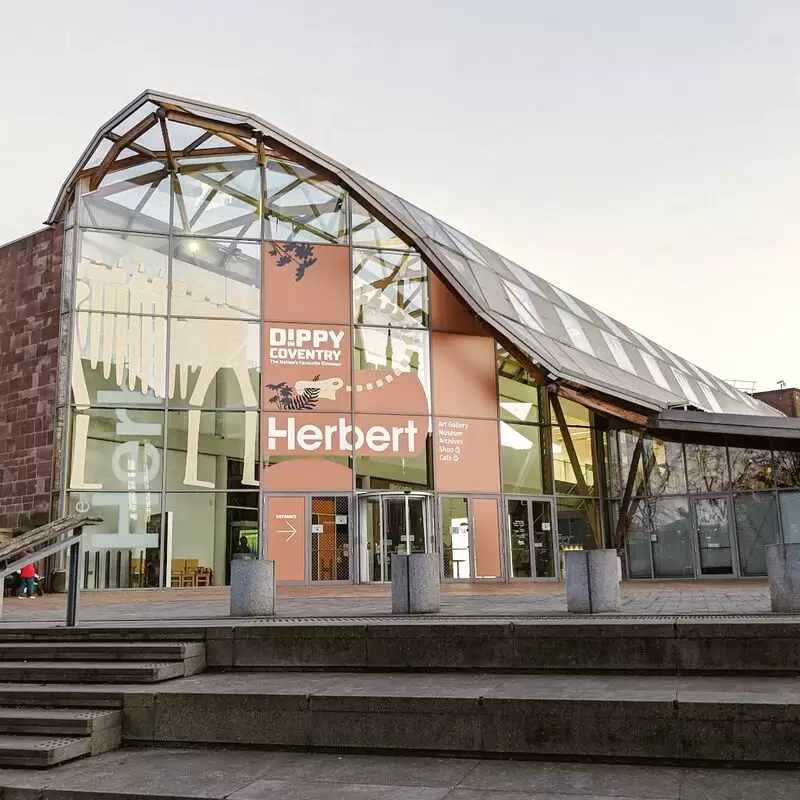 Herbert Art Gallery & Museum
Jordan Well, Coventry CV1 5QP
Monday - Saturday: 10:00 AM – 4:00 PM
Sunday: 12:00 – 4:00 PM
10. Allesley Park
Allesley Park is an emerald beauty in Coventry! With its lush 18-hole golf course, scenic walking trails, and charming wildflower meadows, it's a nature lover's paradise. Don't miss the walled garden, a hidden gem with an abundance of colorful, fragrant blooms. And guess what? It's just a stone's throw from the historic village of Allesley. Your visit wouldn't be complete without a detour to the quaint pubs and stores of this charming English village!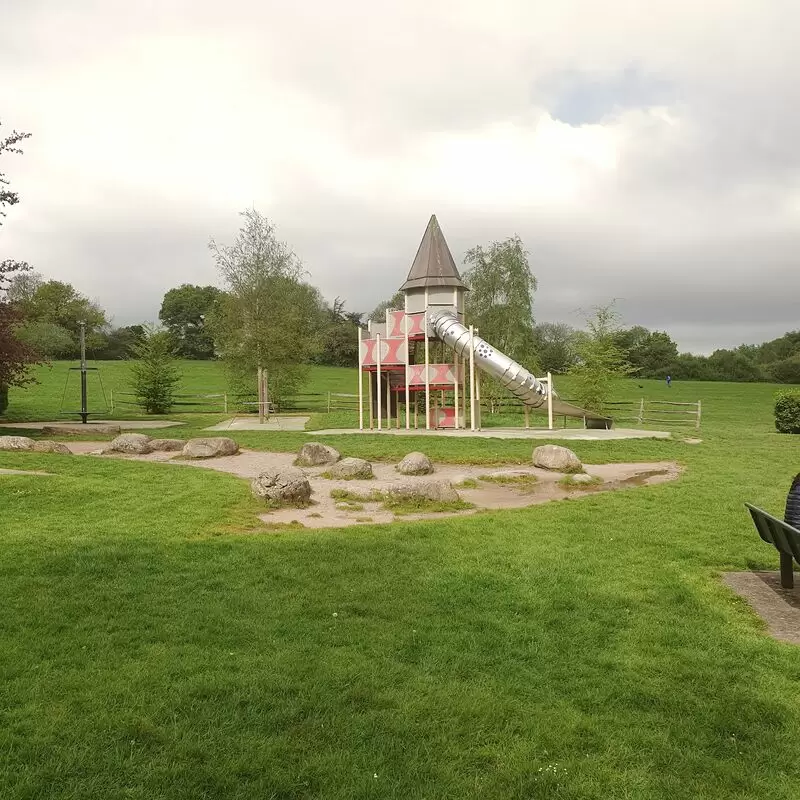 Allesley Park
Allesley Hall Drive, Coventry
Monday - Sunday: Open 24 hours
11. St Mary's Guildhall
Immerse yourself in 700 years of history at St Mary's Guildhall. Its splendor tells stories of kings, playwrights, and Shakespeare's mystery. Marvel at the stunning medieval architecture and tapestries. If you're lucky, you might see the ghost of Mary Queen of Scots! Just around the corner you'll find the magnificent Coventry Cathedral, a symbol of hope and reconciliation in post-war Britain. Your Coventry adventure is not complete without these jewels on your itinerary!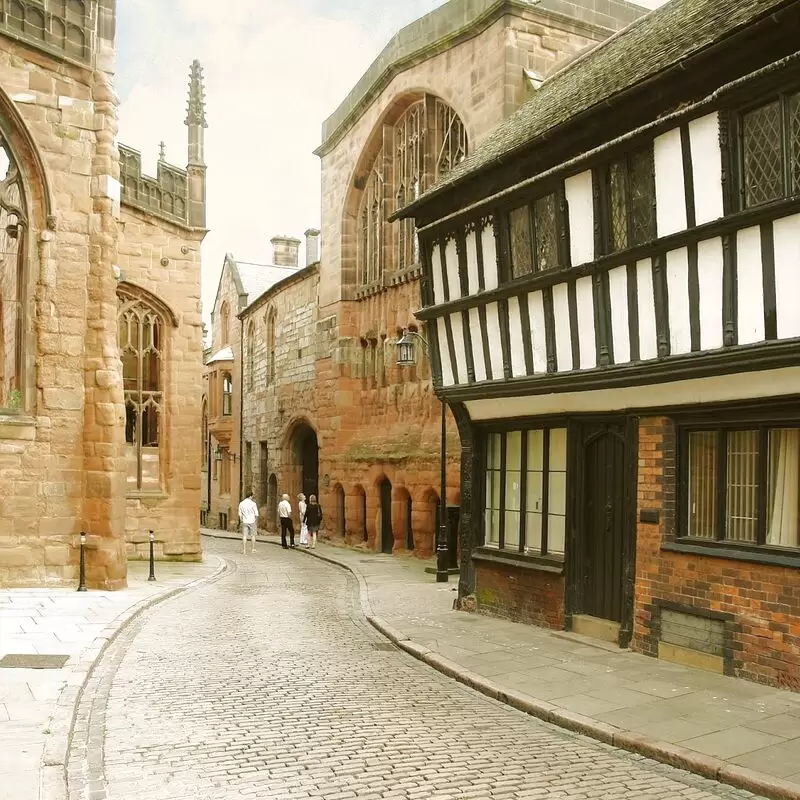 St Mary's Guildhall
Bayley Lane, Coventry
Monday - Thursday: 10:00 AM – 5:00 PM
Friday - Sunday: 10:00 AM – 4:00 PM
12. Holy Trinity Coventry
Holy Trinity Coventry, a historic gem, promises a trip back in time. In existence since the 13th century, the church offers a retreat of tranquility with its mesmerizing stained glass windows and intriguingly tranquil atmosphere. Don't miss the inspiring murals and the second tallest church tower in England. Locals often enjoy quiet moments in the peaceful gardens. Just a stone's throw away is Coventry Cathedral, an iconic symbol of overcoming bombing during World War II.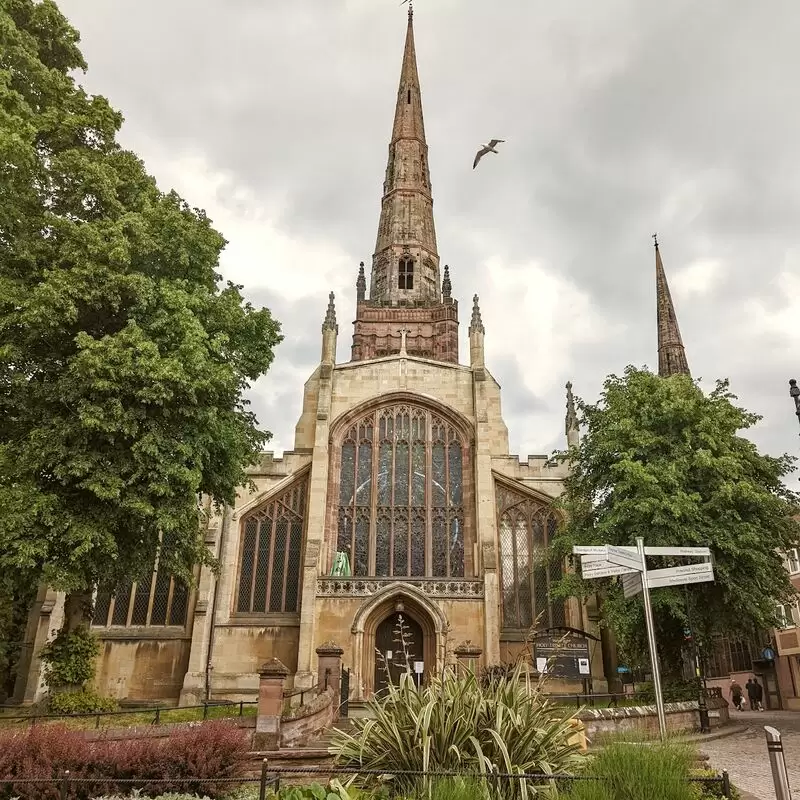 Holy Trinity Coventry
Holy Trinity Church, 5A Priory Row, Coventry
Monday - Tuesday: Closed
Wednesday - Saturday: 11:00 AM – 3:00 PM
Sunday: 9:00 AM – 6:00 PM
13. Belgrade Theatre
A centerpiece of Coventry's vibrant cultural scene, the Belgrade Theatre tantalizes tourists' hearts with captivating plays, exciting musicals and engaging children's performances. Named after Coventry's Yugoslavian sister city, it is a testament to the positive diplomatic relations of the postwar era. The historic theater has two auditoriums, the larger of which features a rare original 1950s design. Nearby, the Coventry Transport Museum and the remarkable Coventry Cathedral beckon, offering a rich insight into the city's cultural heritage. This cultural center is a must-see for theater lovers and history buffs!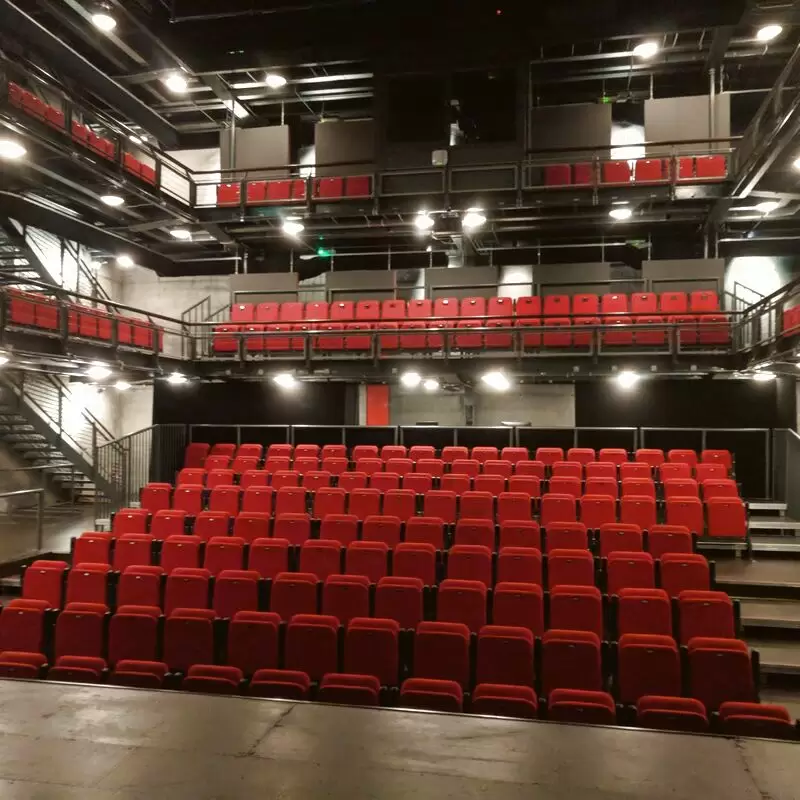 Belgrade Theatre
Belgrade Square, Corporation Street, Coventry CV1 1GS
14. Coventry Canal Basin
Stepping into Coventry Canal Basin feels like entering an unexpected oasis in the middle of the city. The maze of historic warehouses and charming cobblestone streets is teeming with independent stores, artists' studios and charming cafes. Once a center of industry, these buildings tell of Coventry's innovative past. Sit by the canal and watch the colorful, narrow boats pass by. Just a short walk away, Coventry's iconic cathedral is waiting to wow you with its moving history and stunning architecture.
Coventry Canal Basin
10a Saint Nicholas Street, Coventry
Monday - Sunday: Open 24 hours
15. Hawkesbury Junction
Make your way to Hawkesbury Junction, Coventry's hidden gem where the Oxford and Coventry canals meet. A place of quiet beauty and rich history, it was once the lifeblood of the city's industrial past. The famous landmark, the "Sutton Stop" with its distinctive split bridge, will enchant you, and the iconic engine house and cast iron aqueduct will give you a real sense of a bygone era. For avid bird watchers, it's a paradise! Just a short walk away is peaceful Longford Park, a perfect picnic spot.
Hawkesbury Junction
14 Sutton Stop, Coventry
Monday - Sunday: Open 24 hours
Best Time to Visit Coventry
The best time to visit Coventry is between late spring and early autumn, from May to September. During this time the weather is generally warm and pleasant, ideal for outdoor activities and exploring the city's historic sites, museums and parks. It should be noted, however, that it can rain at any time in the United Kingdom.
Annual Weather in Coventry
Coventry 3-Day Forecast
Wed, 27 September
Night
52 °F
11 °C
0%
Morning
52 °F
11 °C
0%
Afternoon
60 °F
15 °C
69%
Evening
55 °F
13 °C
0%
Thu, 28 September
Night
49 °F
10 °C
0%
Morning
51 °F
10 °C
0%
Afternoon
54 °F
12 °C
84%
Evening
52 °F
11 °C
0%
Fri, 29 September
Night
52 °F
11 °C
0%
Morning
49 °F
9 °C
0%
Afternoon
63 °F
17 °C
0%
Evening
55 °F
13 °C
0%
Questions & Answers

What is the history of Coventry?

Coventry in the United Kingdom has a rich and unique history. The city began as a Bronze Age settlement before quickly becoming a major regional power in the Middle Ages. The city was heavily influenced by the Industrial Revolution, establishing itself as a hub for textiles, bicycles and eventually automobiles. During the infamous Coventry Blitz in World War II, Coventry was heavily damaged, leading to a period of reconstruction that turned the city into the modern city we know today.

How safe is Coventry for tourists?

Coventry is generally a safe city for tourists. As in other British cities, there is some crime, especially petty theft and occasional pickpocketing, especially in busy places. However, the city center and popular tourist spots are well patrolled and monitored. As in all cities worldwide, caution is advised at night. Locals are known for their friendliness and are usually willing to provide assistance when needed. The police are visible, responsive and reliable. As with all travel, it is advisable to take basic personal safety precautions.

Can I use public transportation easily in Coventry?

Yes, Coventry has an efficient public transport network, including buses and trains that run throughout the city and beyond, connecting the city with major destinations in the UK. Buses run frequently and cover almost all areas of the city. The city's train station is centrally located and provides easy access to other cities such as London and Birmingham. The ticket options are varied and cater to different needs. Therefore, using public transport in Coventry is relatively easy and convenient.

What traditional food is Coventry known for?

Coventry is famous for the Coventry Godcake, a traditional British pastry. This triangular pastry filled with spiced currants dates back to the Middle Ages. It was traditionally given as a New Year's gift by godparents to their godchildren. Its unique shape is said to represent the Holy Trinity. One bite into this delicious pastry offers a taste of Coventry's rich culture and centuries-old traditions.

What is the currency in Coventry?

Coventry, located in the United Kingdom, uses the British Pound Sterling as its official currency. In financial contexts, it is often symbolized as GBP (£). It is one of the oldest currencies in the world still in use today. The pound is divided into 100 smaller units called pence. Credit and debit cards are readily accepted in Coventry, but it is always useful to have some cash on hand for smaller transactions or market stalls.

Are residents in Coventry friendly towards tourists?

Yes, the people of Coventry are generally friendly and open-minded towards tourists. They are known for their warm and accommodating attitude, which tourists find pleasant. Coventry offers a rich cultural and historical ambiance that locals are passionate about and often share with visitors. Ongoing interactions between tourists and residents are an essential part of the unique Coventry experience.

Is English widely spoken in Coventry?

Yes, English is widely spoken in Coventry, as the city is located in the heart of England. As English is the official language of the United Kingdom, all locals speak English fluently. However, due to the diverse nature of the city, many other languages can also be heard, reflecting the multicultural population. These include Punjabi and Polish, among others. However, English remains the predominant language for communication, education and business activities.

What is Coventry famous for?

Coventry, a city in the United Kingdom, is known as the center of the British car industry. Its most famous landmark is St. Michael's Cathedral, a 15th-century Gothic church that lay in ruins during World War II and symbolizes peace and reconciliation. Coventry is also known for the legend of Lady Godiva, an 11th century noblewoman who, according to legend, rode naked on a horse through the city to protest oppressive taxes.

How can I connect with locals in Coventry?

Meeting locals in Coventry can be a rewarding experience. You can visit popular pubs or cafes in the city center, where friendly locals often meet. Attending community events like the Coventry Farmers Market, participating in walking tours by clubs like the Coventry Ramblers, or volunteering with local charities are great ways to meet locals. You can also visit the Belgrade Theatre or Warwick Arts Centre to immerse yourself in the local arts scene.

Is tap water safe to drink in Coventry?

Yes, the tap water in Coventry, United Kingdom, is safe to drink. Coventry's water supply, like the rest of the United Kingdom, is subject to strict health and safety standards. The water undergoes multiple treatments to remove impurities, including filtration, disinfection and pH balancing. Although taste and hardness may vary due to regional mineral differences, tap water in Coventry is perfectly suitable for drinking. Visitors can easily drink the tap water in hotels, restaurants and public places.

Are there any local customs I need to be aware of in Coventry?

As in most parts of the United Kingdom, Coventry residents value courtesy and respect for personal space. A common custom in Coventry is to attend local soccer matches in support of Coventry City FC. The city is also known for being multicultural, so it is important to be respectful of other cultures. Embrace the local accents and lingo. Life in Coventry is not as fast-paced as in larger cities like London or Manchester, so patience is required.

What's the local cuisine like in Coventry?

Coventry, United Kingdom, offers an eclectic mix of classic British cuisine and international flavors. Local dishes often include hearty, traditional fare such as Cornish pasty and a wide selection of pies. Fish and chips are a must, as they are everywhere in the UK. There are also British favorites like roast beef and Yorkshire pudding. Coventry's diverse population also brings a variety of international cuisines, including Indian, Japanese and Italian dishes, to the local dining scene.

Are credit cards widely accepted in Coventry?

Yes, credit cards are widely accepted in Coventry, United Kingdom. Most retail stores, restaurants, cafes and other businesses accept major credit cards such as Visa, MasterCard and American Express. However, it is always a good idea to carry some cash for small purchases, especially when visiting independent retailers or market stalls. There are also ATMs throughout the city if you need to withdraw cash.

Is Coventry a pedestrian-friendly city?

Coventry is known for being pedestrian friendly. The city has a manageable city center, most of which is pedestrianized, providing a pleasant and safe environment for pedestrians. In addition, the city has numerous well-signed pedestrian paths and intersections, as well as extensive signage. In addition, Coventry's rich history and cultural attractions, such as Coventry Cathedral and the Coventry Transport Museum, are within easy walking distance for visitors.

Is it expensive to eat out in Coventry?

The cost of dining out in Coventry can vary greatly depending on budget and taste. Traditional pubs and cafes offer affordable meals, while upscale restaurants offer more expensive options. On average, a main course at a mid-range restaurant will cost around £10 to £15. Pizza or fast food chains also offer reasonably priced choices. However, as everywhere, there are luxury restaurants for those who are willing to spend a little more.

Are there any safety tips for women travelling alone in Coventry?

Coventry is generally safe for women traveling alone, but as in any urban area, common precautions should be observed. Avoid traveling alone at night in less populated areas and keep your belongings within sight. Use licensed cabs or public transportation and be aware of your surroundings. If you feel uncomfortable, go to a populated area or seek help from local authorities. Drink responsibly and never leave your drink unattended. It is important to keep a contact person at home informed of your whereabouts.

Can I get around Coventry easily without a car?

It is quite possible to explore Coventry without a car. The city has an extensive and efficient public transportation system with buses and trains that make all popular attractions accessible. The city center is also pedestrian-friendly and many attractions are within walking distance. For a more active approach, you can also rent a bicycle. In addition, cab services and Uber are widely available. The compact nature of Coventry makes it easy to get around on foot or by public transport.

Is Coventry a good city for families to visit?

Absolutely! Coventry is a fantastic city for family visits. It offers a variety of family-friendly attractions, such as the fascinating Transport Museum and the Herbert Art Gallery. For music lovers, there is also the Coventry Music Museum. Nature lovers will enjoy the beautiful War Memorial Park. The city center is pedestrian-friendly, making it safe for children. With a number of family-friendly restaurants and accommodations, Coventry is sure to be a memorable experience for the whole family.

Do I need any vaccinations before traveling to Coventry?

No special vaccinations are required for travel to Coventry, United Kingdom. However, it is recommended that all travelers have current routine vaccinations such as measles-mumps-rubella (MMR), diphtheria-tetanus-pertussis, varicella (chickenpox), polio and the annual flu shot. Remember that health recommendations are subject to change, so it is beneficial to consult with your doctor before traveling.

Is Coventry accessible for people with disabilities?

Coventry is definitely accessible for people with disabilities. Public transport, including buses and trains, are equipped with facilities for the disabled. Top attractions such as the Coventry Transport Museum and the Cathedral are also wheelchair accessible and have barrier-free entrances, elevators and toilets. In addition, services for hearing- and visually-impaired visitors are available at various locations. Detailed accessibility guides can be found online to help plan visits in advance.

What medical facilities are available in Coventry?

Coventry offers its residents and visitors several advanced medical facilities. The city is home to Coventry University Hospital, which is well-equipped and offers a range of healthcare services including specialized surgeries, emergency care, and outpatient services. For primary health care, there are numerous general practices and outpatient clinics located throughout Coventry. There are also several pharmacies where you can take medications and address minor health issues. The city also has some excellent dental clinics, physiotherapy centers and opticians.

Where can I find unique local experiences in Coventry?

Immerse yourself in Coventry's rich history by visiting the impressive St. Michael's Cathedral, a testament to resilience with its World War II remains alongside the modern structure. For a special experience, stroll through FarGo Village, Coventry's creative district, which reflects the city's vibrant artistic spirit with its local and independent stores, artists and food vendors. If you're interested in cars, wrap up an authentic day in Coventry with a visit to the Coventry Transport Museum, which explores the history of the city's automotive industry.

Can you recommend good day trips from Coventry?

From Coventry, of course, you can also take a day trip to Stratford-upon-Avon, the birthplace of William Shakespeare. Experience the town's rich history, visit the homes of Shakespeare's family or see a play by the Royal Shakespeare Company. Another good option is a visit to Warwick Castle, known for its interactive medieval exhibits that will make you feel like you've stepped back in time to the Middle Ages. In just 30 minutes you can reach Birmingham, known for its strong industrial heritage, large shopping centers and the historic Birmingham Museum & Art Gallery.

How can I navigate the city as a non-English speaker?

Finding your way around Coventry as a non-English speaker is not too difficult. The city has a well-developed public transport network, including buses and trains with multilingual signs. You can also use smartphone apps for real-time translations. The local community is diverse, and different languages are spoken, so you're likely to find someone who can help you. For important destinations like hotels or landmarks, get the names and addresses written down in English in advance.

Feedback

I hope you found this article informative and helpful. I'm eager to improve the content and make it even more valuable for you. If you have any feedback or suggestions, I would love to hear from you.

Do you have any tips or hidden gems that you think should be added to the list? Are there any areas that you feel could use more explanation or clarification?

Your input is greatly appreciated and will help us to continue providing high-quality content that meets your needs and interests. Please feel free to share your thoughts.