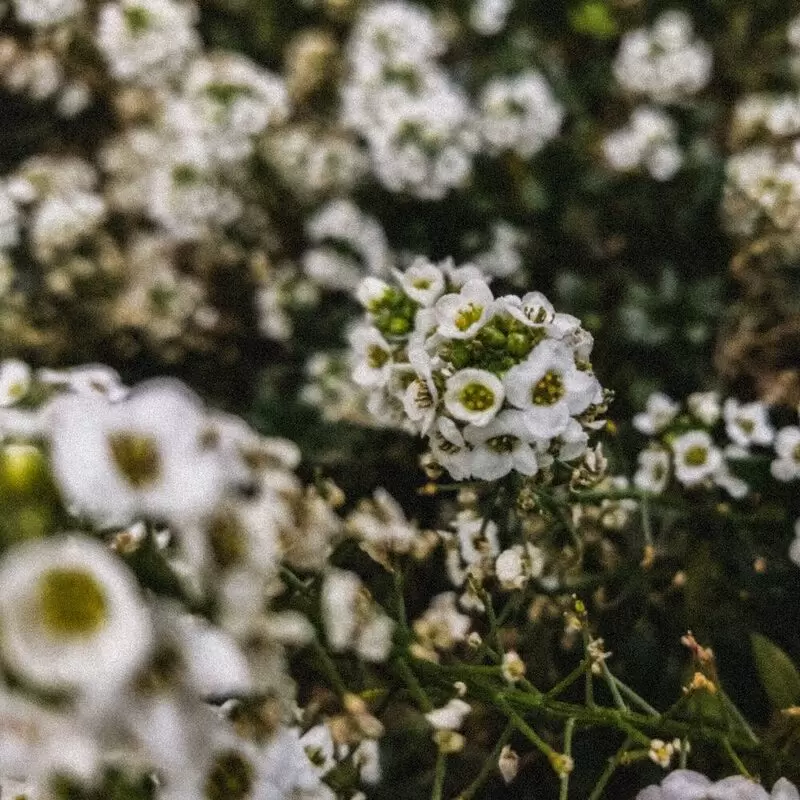 1. Nelson Mandela Capture Site
Visiting the Nelson Mandela Capture Site in Pietermaritzburg is like traveling to a historic turning point where the legendary freedom fighter was captured before his 27-year imprisonment. The site houses a remarkable steel sculpture that, when viewed from a certain angle, is a likeness of Mandela. Nearby Howick Falls, another well-known local attraction, offers breathtaking views and the opportunity to experience South African nature at its best. Don't miss the on-site museum, which tells about Mandela's life and his struggle against apartheid.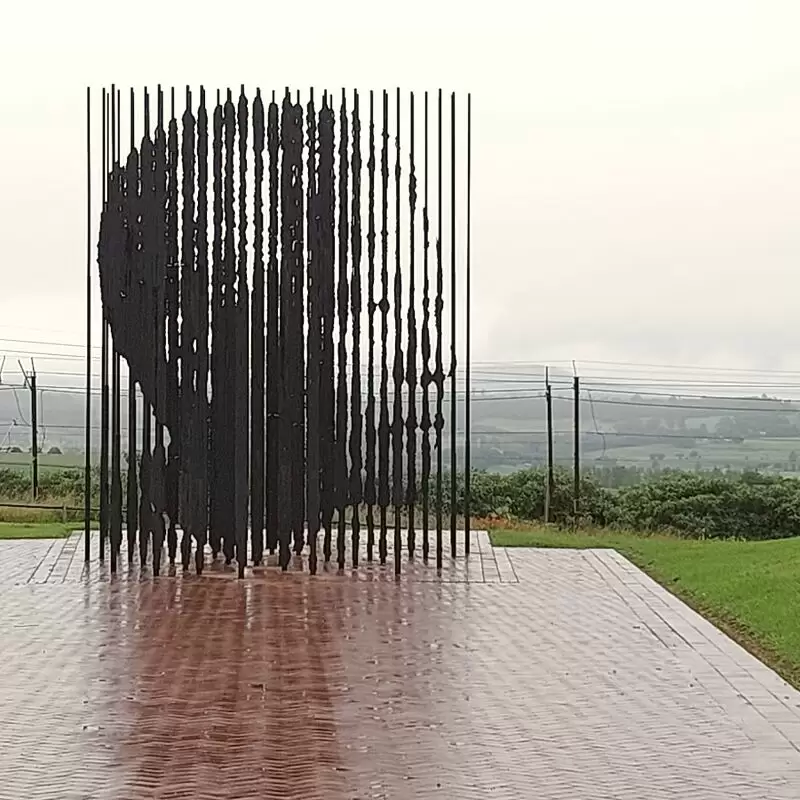 Nelson Mandela Capture Site
Mandela Capture Site, R103, Howick
Monday - Sunday: 8:30 AM – 5:00 PM
2. African Bird of Prey Sanctuary
Visit the African Bird of Prey Sanctuary and get up close and personal with the birds of prey of South Africa. Watch fascinating bird-of-prey flight displays, explore the unique Raptor Rescue Center, and meet everything from majestic eagles to mysterious owls. Plus, there's more than just birds here: located in the heart of KwaZulu-Natal, you're just a short drive from the vibrant Valley of a 1000 Hills and the lush Karkloof Nature Reserve. A visual and educational feast of rich South African birdlife awaits.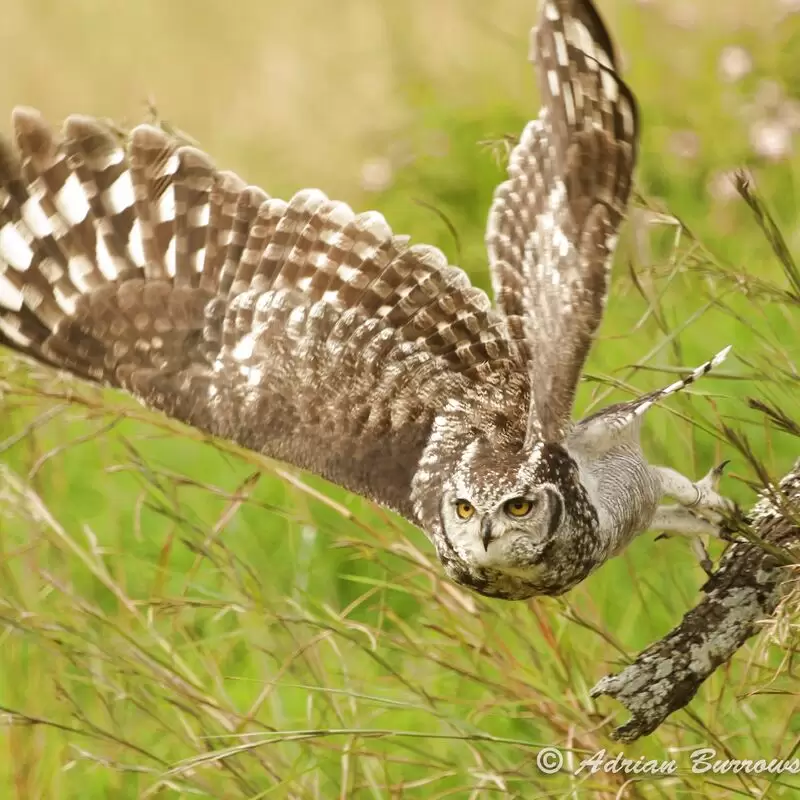 African Bird of Prey Sanctuary
Lion Park Rd, Pietermaritzburg
Monday: Closed
Tuesday - Sunday: 8:30 AM – 4:00 PM
3. KZN National Botanical Garden PMB)
Experience tranquility at KZN National Botanical Garden in Pietermaritzburg, a paradise showcasing South Africa's native flora. Stroll under 19th-century avenue trees or discover enchanting waterfalls amid lush, manicured lawns. The park is a lovely place for a picnic and features over 76 species of birds for avid birdwatchers. Fun Facts: The Botanical Garden is one of the oldest in the world, founded in 1874! After your visit, explore the captivating history of the colonial era at the nearby Macrorie House Museum.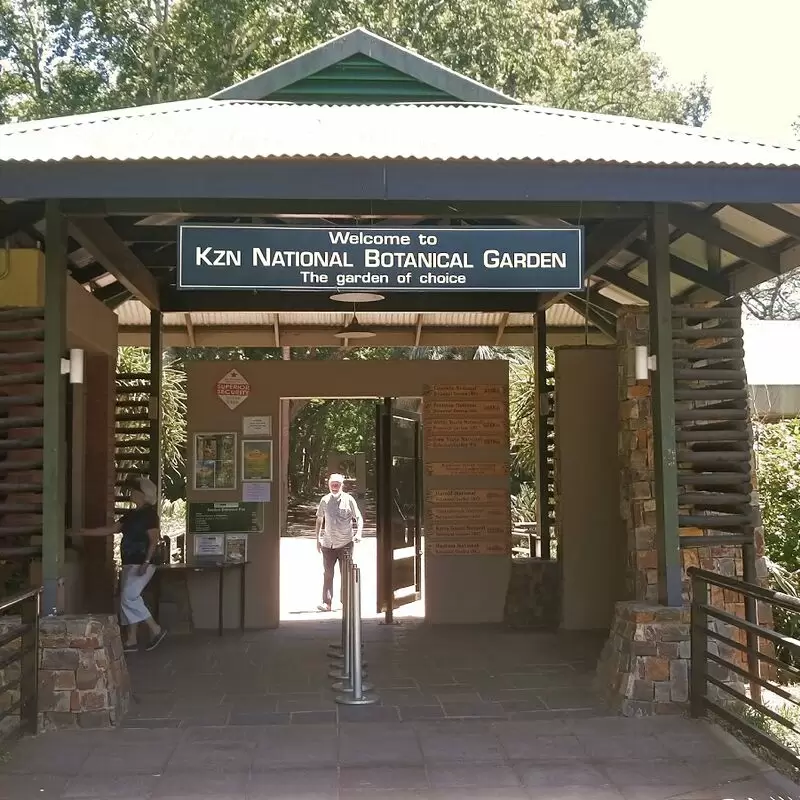 KZN National Botanical Garden PMB)
2 Zwartkop Rd, Prestbury, Pietermaritzburg
Monday - Sunday: 9:00 AM – 6:00 PM
4. Natal Zoological Gardens
Immerse yourself in the fascinating world of the Natal Zoological Gardens, home to rare and endangered species, including Bengal tigers and lemurs. The exotic bird park and picturesque bonsai garden are ideal for families. Insiders often schedule visits around feeding times for an exhilarating spectacle. Just a stone's throw away is the fascinating Tala Game Reserve, known for its diverse wildlife and the tranquil splendor of the dam that will enchant nature lovers.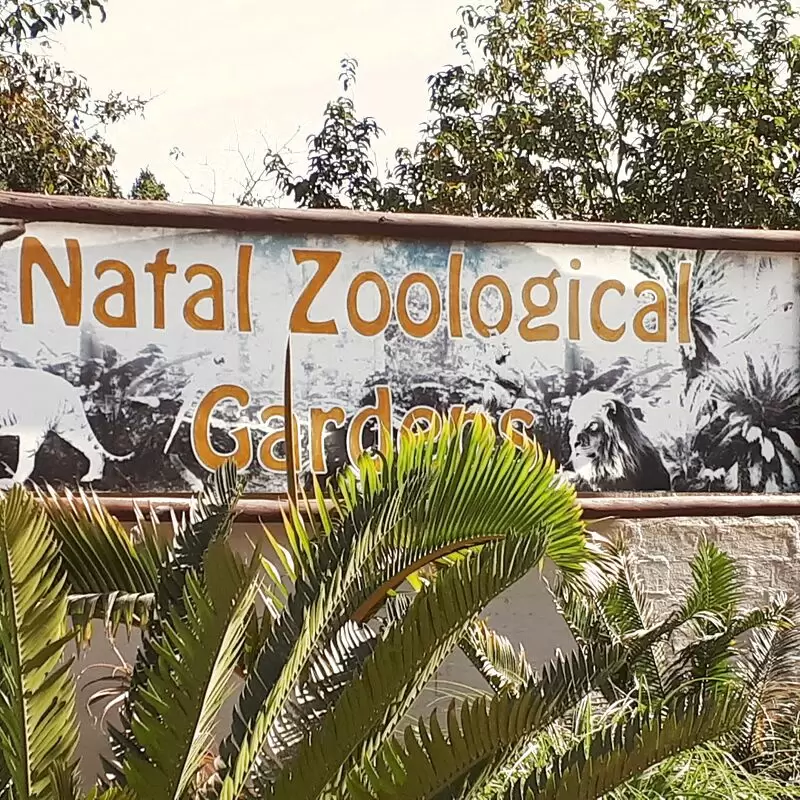 Natal Zoological Gardens
Lion Park Rd, Cato Ridge
Monday - Sunday: 9:00 AM – 4:00 PM
5. Tala Collection Game Reserve
Enjoy an authentic African experience at the Tala Collection Game Reserve. This eco-destination fills the senses with the sights, sounds and smells of the stunning African bushveld. Look out for rhinos, hippos, giraffes and more than 350 species of birds in the 3000-acre reserve. After an exciting game drive, dine at La Tala Restaurant amidst the treetops. Don't miss the Nelson Mandela Capture Site, only 25 km away, with its impressive sculptures and historical exhibits!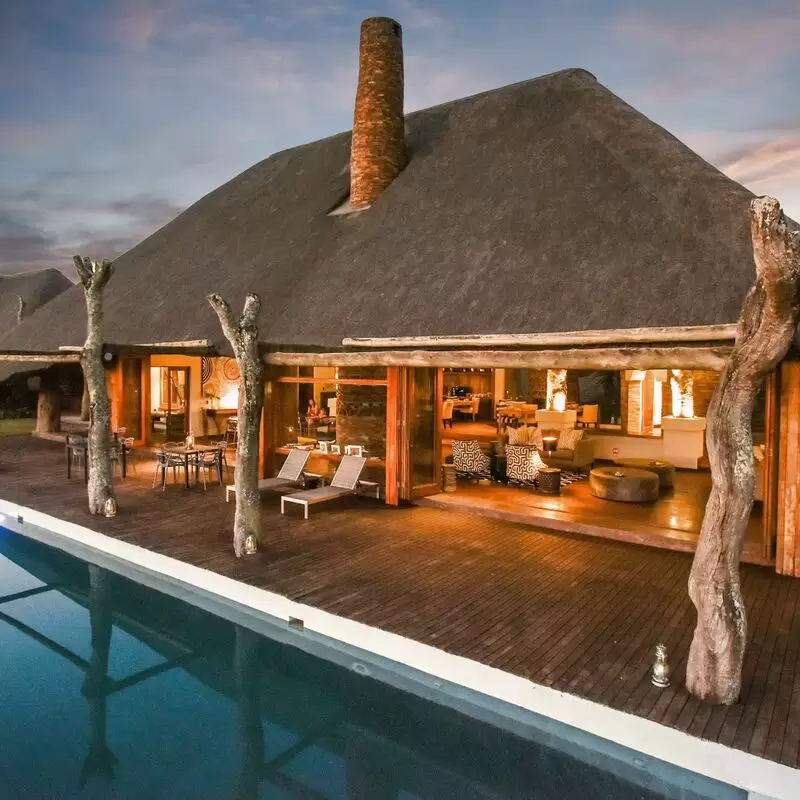 Tala Collection Game Reserve
R603 Umbumbulu Road, Camperdown, Pietermaritzburg
Monday: Closed
Tuesday - Sunday: 8:00 AM – 5:00 PM
6. Howick Falls
The majestic Howick Falls in Pietermaritzburg, South Africa, is a breathtaking natural spectacle not to be missed. The sheer drama of the water plunging 95 meters into a foaming pool is absolutely mesmerizing. Legend has it that the falls are home to Inkanyamba, a mythical snake! Just a stone's throw away, you can explore the rich cultural history at the nearby Howick Falls Hotel, a quintessentially English inn full of local stories. Your adventure doesn't stop at the waterfall. Discover more in this fascinating region.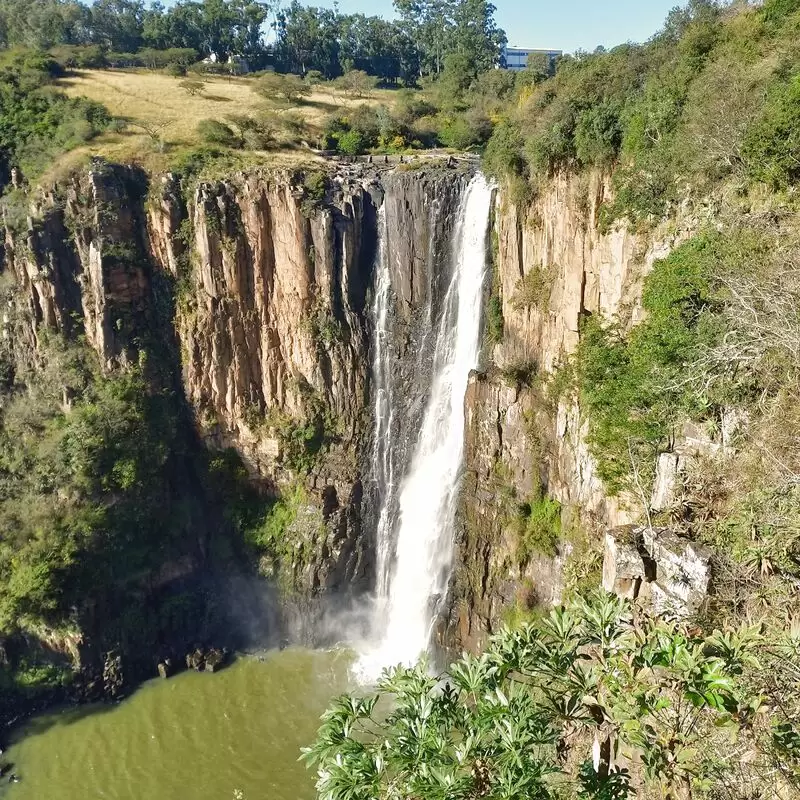 Howick Falls
Falls Dr, Howick
Monday - Sunday: 8:00 AM – 4:00 PM
7. Cumberland Nature Reserve
Cumberland Nature Reserve is a must-see in Pietermaritzburg to experience the wild African spirit. Imagine 500 acres of unspoiled beauty, pristine river valleys and magnificent cliffs. Here you can watch the endemic black eagle soaring high above you, or hike the trails and discover ancient San rock carvings. A hidden gem waiting to reward your curiosity is the stunning Blue Pig waterfall. Nearby are the Karkloof Safari Spa and the Nelson Mandela Capture Site, which offer additional historical and relaxing experiences. The trip is simply immersive and refreshing.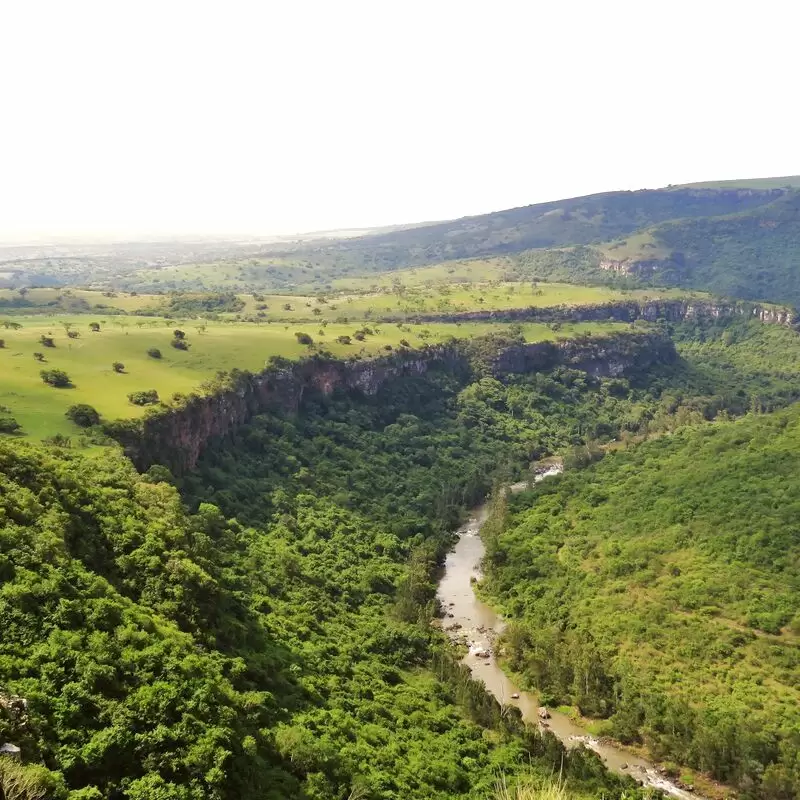 Cumberland Nature Reserve
D408 Table Mountain Rd, Bishopstowe, Pietermaritzburg
Monday - Saturday: 7:00 AM – 3:30 PM
Sunday: Closed
8. Golden Horse Casino
An exciting experience awaits you at the Golden Horse Casino in Pietermaritzburg. This popular gambling center is famous for its lively environment and enticing betting. Besides the rattle of slot machines and the excitement of the poker tables, the special attraction is that it is home to the Scottsville Racecourse, South Africa's only venue that offers both horse racing and casino gaming. Relax after some high-stakes fun at the stylish restaurants and bars. Extend your adventure with a hike through Queen Elizabeth Park, an oasis of tranquility just a 10-minute drive away!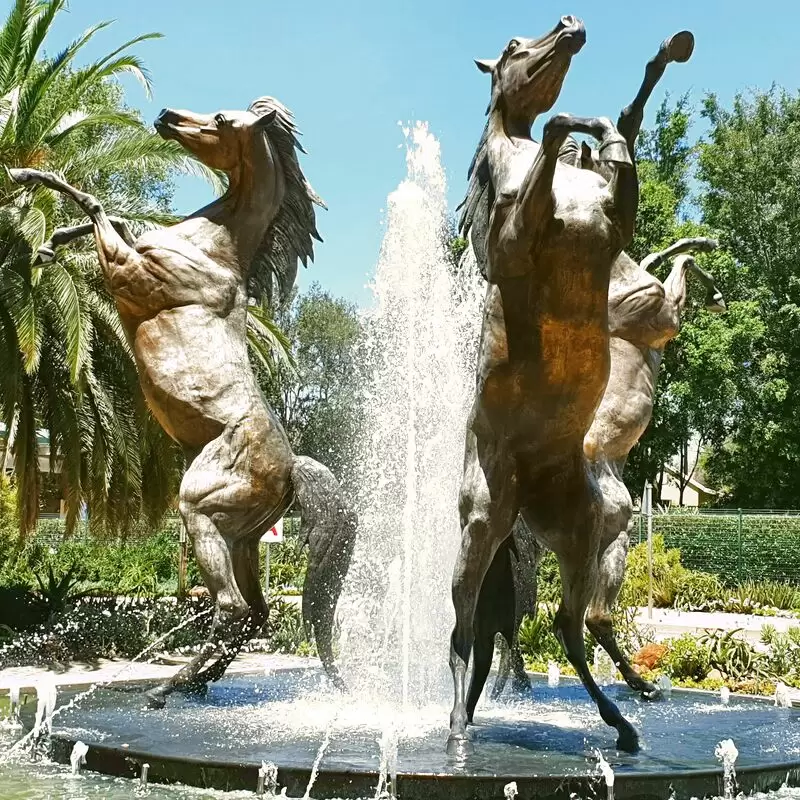 Golden Horse Casino
45 New England Rd, Scottsville, Pietermaritzburg
Monday - Sunday: 8:00 AM – 2:00 AM
Thursday - Saturday: 8:00 AM – 4:00 AM
9. Karkloof Canopy Tour
Venture on the Karkloof Canopy Tour and experience the thrill of floating through the green forests of Pietermaritzburg. Float high above the ground from one platform to the next and enjoy panoramic views of Karkloof Falls. The majestic birdlife and unique flora can be seen up close on this exciting adventure. Near Karkloof, nature lovers shouldn't miss Howick Falls, where the water cascades over the cliffs, offering a majestic display of natural forces. Both sights are a perfect excursion full of adrenaline and breathtaking landscapes.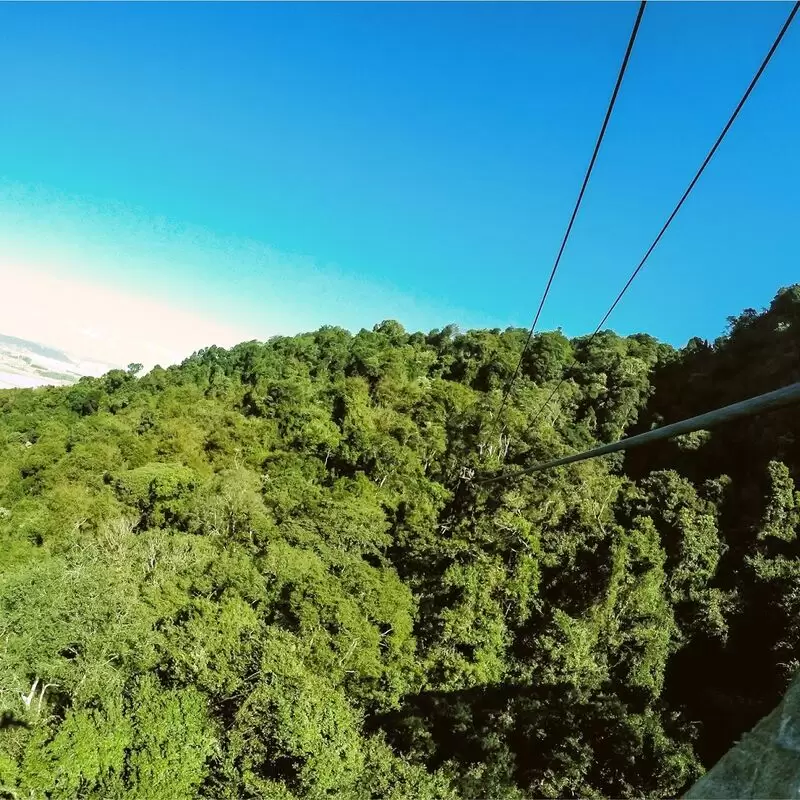 Karkloof Canopy Tour
Karkloof Rd, Howick, 3290, South Africa, Midlands
10. Cascades Lifestyle Centre
The Cascades Lifestyle Centre in Pietermaritzburg is a memorable stop on your itinerary. This great place offers a vibrant mix of boutiques, delicious restaurants, and establishments that take care of all your entertainment needs and daily requirements. A farmer's market is held here every weekend, offering local produce and handmade goods. Its location at the foot of the picturesque Town Hill provides a breathtaking backdrop. Nearby are the fascinating National Botanic Gardens, a must-see for nature lovers.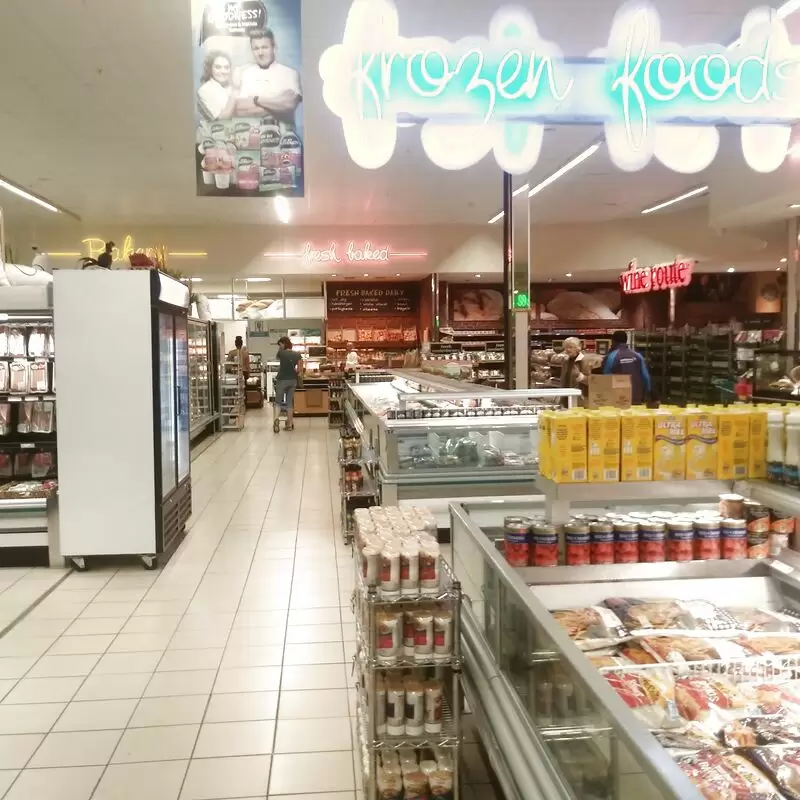 Cascades Lifestyle Centre
23 Mc Carthy Dr, Chase Valley Downs, Pietermaritzburg
Monday - Sunday: 8:00 AM – 8:00 PM
11. Hollywoodbets Scottsville Racecourse
Hollywoodbets Scottsville Racecourse" in Pietermaritzburg is an exciting exhibition of horse racing at its finest. Here you can experience live racing in a lively ambiance, combined with exquisite dining and great betting opportunities. Let your senses be intoxicated by the powerful beats of the horses' hooves, experience an adrenaline rush and maybe win your fortune. Nearby you will also find the fascinating "Queen Elizabeth Park" - a paradisiacal retreat for nature lovers. An adventure that you should definitely check off in Pietermaritzburg!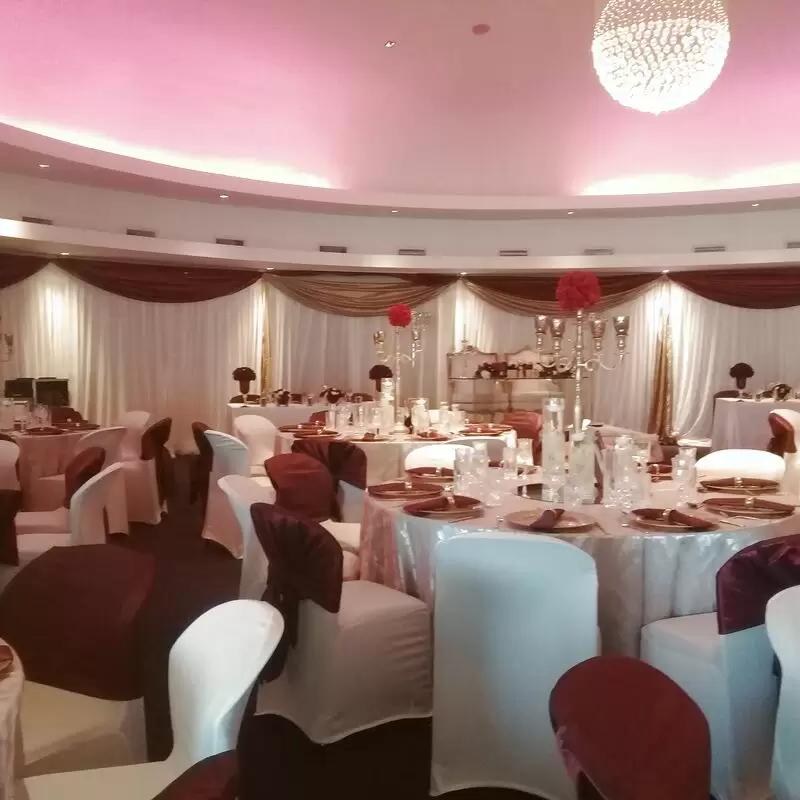 Hollywoodbets Scottsville Racecourse
45 New England Rd, Scottsville, Pietermaritzburg
Monday - Sunday: Closed
Wednesday: 11:00 AM – 5:00 PM
12. KwaZulu Natal Museum
Immerse yourself in South Africa's rich cultural and natural history at the prestigious KwaZulu-Natal Museum. Here, the stories of ancient civilizations come alive through fascinating archaeological and anthropological exhibits. One popular exhibit features life-size T-Rex and dinosaur fossils. Don't miss the beautiful recreation of a Victorian street scene. Just a short drive away, the Midlands Meander route beckons with a wealth of local arts, crafts and cuisine. This is not just a museum visit, but a trip back in time!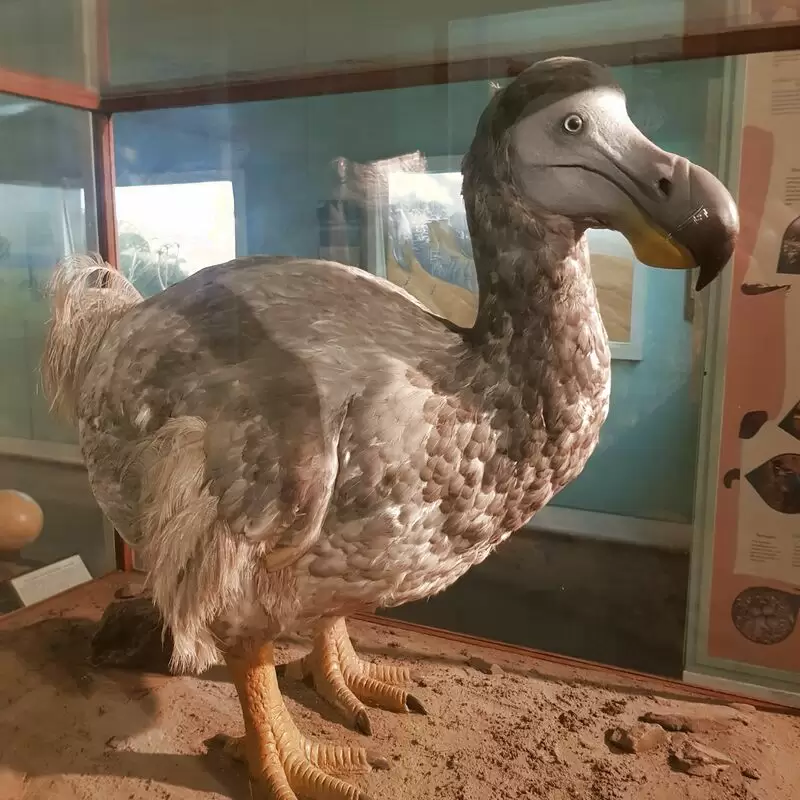 KwaZulu Natal Museum
237 Jabu Ndlovu St, Pietermaritzburg
Monday - Saturday: 9:00 AM – 4:00 PM
Sunday: 10:00 AM – 3:00 PM
13. Acacia Bush Lodge
Immerse yourself in the tranquility of nature at Acacia Bush Lodge in Pietermaritzburg. The lodge is a well-kept local secret, an unspoiled retreat that treats you to authentic South African wilderness charm. Get up close and personal with zebra and small antelope right on your doorstep. The self-catering chalets are a successful combination of rustic flair and modern comfort. Just a short drive away you can visit the Butterflies for Africa butterfly house and the breathtaking Howick Falls - a truly fulfilling South African experience.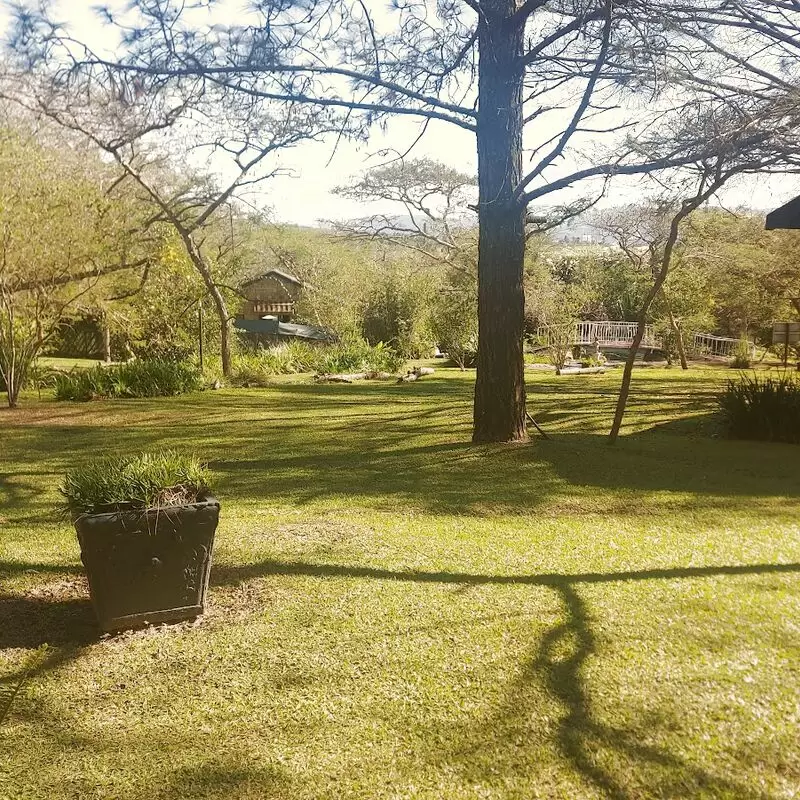 Acacia Bush Lodge
Harriet Colenso Road, Bishopstowe, Pietermaritzburg
Monday - Saturday: 7:30 AM – 4:30 PM
Sunday: 9:00 AM – 12:00 PM
14. Benvie Garden
Immerse yourself in the botanical spectacle of Benvie Garden, a 140-year-old oasis in Pietermaritzburg. A legacy of John Geekie's passion for plant ecology, this highly diverse ecosystem is home to more than 180 species of noble, exotic and native trees. In the spring, you can lose yourself in the blooming azaleas and rhododendrons. The Cloud Forest is not very well known, but you should not miss it, because it is an enchanting destination. Also visit the nearby Karkloof Forest Reserve, a good place for bird watching.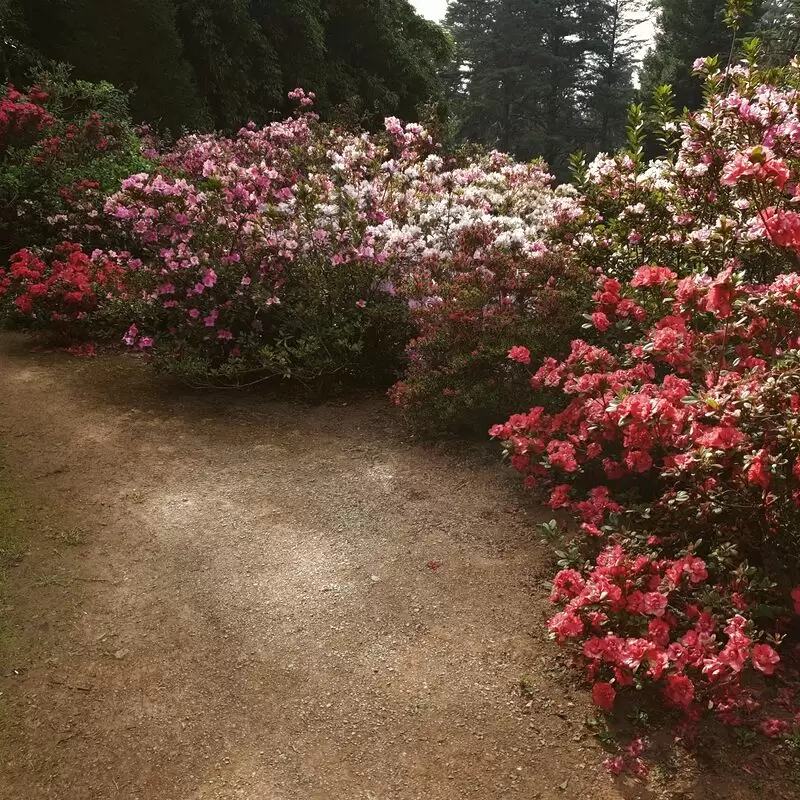 Benvie Garden
D583,, New Greytown Rd, Pietermaritzburg
Monday - Sunday: 9:00 AM – 4:00 PM
15. Karkloof Falls
Take a trip to Karkloof Falls, a spectacular sight amidst the lush surroundings of Pietermaritzburg. Experience the 105-meter waterfalls that plunge into a wide, tranquil basin. The perspective from the designated viewpoints will leave you speechless. The abundant birdlife makes the falls a birdwatcher's paradise. Don't forget that Karkloof Canopy Tours, which offers canopy tours in the surrounding forests, is just around the corner, making your visit an added pleasure. A sight not to be missed near the "City of Flowers"!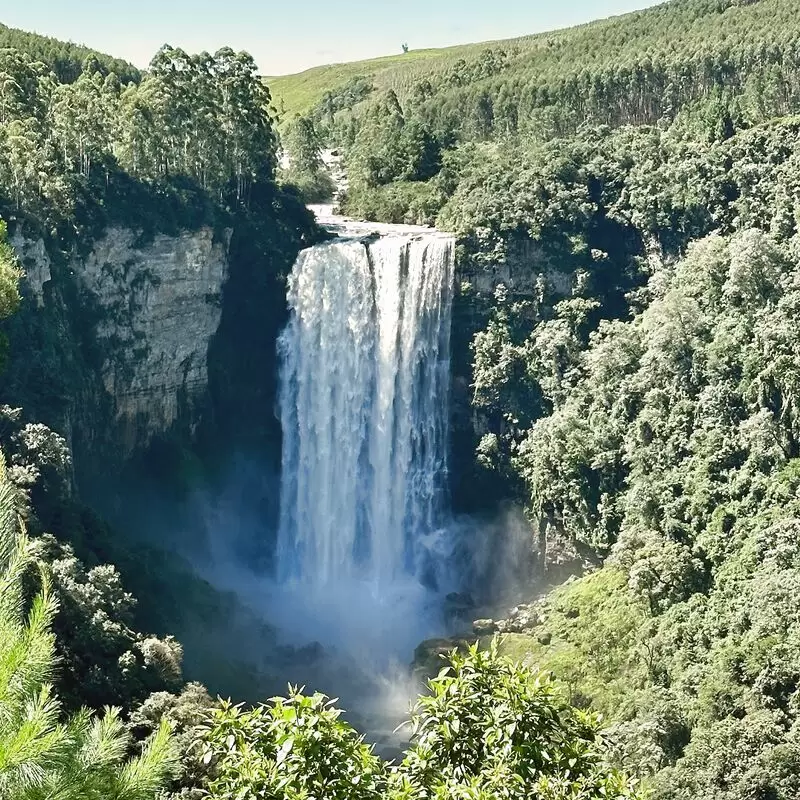 Karkloof Falls
valle, Karkloof Rd, Howick
Monday - Sunday: Open 24 hours
Best Time to Visit Pietermaritzburg
The best time to visit Pietermaritzburg, South Africa, is during the dry season from April to September. During these months the weather is milder and wildlife viewing is excellent, especially in July and August when temperatures are most pleasant.
Annual Weather in Pietermaritzburg
Pietermaritzburg 3-Day Forecast
Wed, 27 September
Night
57 °F
14 °C
72%
Morning
56 °F
13 °C
0%
Afternoon
66 °F
19 °C
0%
Evening
55 °F
13 °C
67%
Thu, 28 September
Night
55 °F
13 °C
87%
Morning
55 °F
13 °C
78%
Afternoon
68 °F
20 °C
73%
Evening
59 °F
15 °C
68%
Fri, 29 September
Night
58 °F
14 °C
55%
Morning
59 °F
15 °C
0%
Afternoon
81 °F
27 °C
0%
Evening
68 °F
20 °C
0%
Questions & Answers

What is the local cuisine like?

Local cuisine in Pietermaritzburg reflects the diverse cultures of South Africa. Traditional Zulu dishes are common, with staples such as cornmeal and vetkoek, a fried dough bread. Because of the large Indian community, the Indian influence is also strong, and curry dishes are very popular. The tastes of Africans are reflected in foods such as biltong, a type of dried cured meat. Finally, international cuisine is also popular, especially European and American.

Are there any unique customs I should be aware of?

In Pietermaritzburg, as in most parts of South Africa, it is customary to greet people politely with a handshake or a nod, even strangers. Generosity and hospitality are important values. So if you are invited into a home, it is polite to bring a small gift. It is also important to respect local traditions, especially those of the Zulu culture prevalent in Pietermaritzburg. Remember that the right hand is used for eating, handing over objects or shaking hands, as this is in line with cultural beliefs.

How safe it is to travel around Pietermaritzburg?

In Pietermaritzburg, as in many other cities, there are safe and less safe areas. The city center and tourist areas are generally safe during the day. However, it is advisable to take the usual precautions - avoid walking alone at night, keep your belongings safe, and be aware of your surroundings. Always use reliable transportation and do not display valuable items in plain sight. In some areas the danger is greater, so seek local advice and exercise caution.

What is the best form of local transportation?

The most efficient way to get around Pieterbmaritzburg is to use the local minibus cabs that run throughout the city. They are fast, relatively cheap and available almost everywhere. In addition, metered cabs are also available. For more convenience, however, travelers should consider renting a car, as the city is quite spread out. Remember to keep to the left as South Africa follows British traffic rules.

Is English widely spoken in Pietermaritzburg?

Yes, English is widely spoken in Pietermaritzburg, South Africa, as it is one of the 11 official languages of the country. Most people in the city are bilingual, and the English-speaking population uses English as a first or second language for communication, education and commerce. English is also used in signage and documentation, making it easy for English-speaking visitors to find their way around, communicate and conduct business.

Will I need any specific vaccinations before visiting?

Pietermaritzburg, South Africa, does not require any special vaccinations for entry, but it is advisable to brush up on routine vaccinations such as measles-mumps-rubella (MMR), diphtheria-tetanus-pertussis, varicella (chickenpox), polio and the annual flu shot. Vaccinations against hepatitis A and typhoid are also recommended due to the risk of transmitting these diseases through contaminated food or water. Always consult with your doctor or a travel clinic before traveling.

Are credit cards widely accepted?

Yes, credit cards are widely accepted in Pietermaritzburg, South Africa. Most restaurants, hotels and stores accept international credit cards such as Visa and Mastercard. However, small independent stores or market stalls may only accept cash. It is always advisable to carry some local currency for such cases. ATMs are also available if you wish to withdraw cash. Remember to inform your bank about your travel plans so that your card is not blocked due to unusual activities.

What is the local currency?

The local currency of Pieterbizburg, South Africa, is the South African Rand, known internationally as the ZAR. The South African Rand is the monetary unit of the whole of South Africa. There are coins in denominations of 1, 2 and 5 Rand and banknotes in denominations of 10, 20, 50, 100 and 200 Rand. It is recommended to always have small change on hand, as it is often used for tips and small purchases.

Are there any popular hikes in or around the city?

Yes, Pietermaritzburg is the gateway to the picturesque Drakensberg Mountains and offers popular hiking trails such as Giant's Castle Peak and Cathedral Peak. These trails vary in difficulty and are inviting to both casual and experienced hikers. Karkloof Falls Reserve, just a half-hour drive from Pietermaritzburg, offers gentle trails through beautiful forests that lead to an impressive waterfall. On all of these trails, visitors can enjoy the area's abundant native wildlife and breathtaking natural landscapes.

Are there local markets worth visiting?

Absolutely! You'll love exploring our city's vibrant markets. The Arts and Crafts Market at the Golden Horse Casino is a popular spot, with plenty of local arts and crafts. The Mkondeni Fresh Produce Market is also a must-see, as you'll find a wide selection of fresh fruits and vegetables. In addition, the Pietermaritzburg Farmer's Market is a wonderful place to get organic produce and support local farmers. This is a great way to experience the local culture of Pietermaritzburg.

How to deal with wildlife encounters?

Encountering wildlife in Pieterbuchmaritzburg is an exciting but challenging experience. Approach animals with quiet respect, keep a safe distance, and do not feed or provoke them. If you see dangerous animals such as snakes or large mammals, back away slowly without turning your back on them. Driving slowly can prevent accidents with animals. Always follow the instructions of local guides or park authorities to ensure both your safety and the welfare of the animals.

Is it common to tip in restaurants or taxis?

Yes, tipping is quite common in Pietermarkitzburg, South Africa. In restaurants, a tip of about 10-15% is appreciated for good service. For cabs, although it is not mandatory, drivers often round up the fare or give a little change as a tip. Please note that the amount of the tip is generally at your discretion and depends on the quality of the service provided.

Is the city pedestrian-friendly?

Pietermaritzburg, South Africa, is a pedestrianized city with many attractions within easy walking distance. Care should be taken, however, as some areas lack well-maintained pedestrian walkways. The city center is relatively pedestrian friendly, but can get quite crowded during peak hours. Walking around, visitors can enjoy old-world charm and architectural gems like City Hall and the Tatham Art Gallery under the bright South African sky.

What is the traditional dress of the city?

The traditional dress of Pietermaritzburg, as in many parts of South Africa, reflects Zulu heritage. Women often wear "isidwaba," a thick traditional skirt, or "umbhinqo," a floor-length cotton dress. They may also wear "isicholo," a traditional hat and colorful beaded accessories. Men typically wear animal skin headbands and loincloths painted with white chalk. These traditional garments are often seen at cultural events or ceremonies.

Are there any notable historical sites?

Yes, Pietermaritzburg is rich in history. City Hall, a national monument built in 1900, is reputedly the largest red brick building in the southern hemisphere. The iconic Tatham Art Gallery showcases South Africa's finest works of art. There's also the fascinating Voortrekker Museum, which features the original Voortrekker wagon, and the KwaZulu-Natal National Botanical Gardens, which showcases the region's plant life. Don't miss the Gandhi statue on Church Street - it commemorates Gandhi's political awakening.

Can I drink the tap water?

Although tap water in Pietermaritzburg, South Africa, is generally considered safe, visitors should use bottled water or ensure that tap water has been disinfected. Local water quality can vary and travelers may be more susceptible to local bacteria. Using bottled water for drinking and brushing teeth is the safest option, especially for tourists. Always check with your hotel or accommodation provider for current standards upon arrival.

How is the general cost of living?

Pietermaritzburg is a smaller city in South Africa where the cost of living is moderate compared to larger cities like Johannesburg. Housing and rental prices are quite affordable, and the cost of food, utilities, transportation and entertainment is also comparatively lower. Although household incomes vary, many can afford to live comfortably here. Like anywhere, expenses can fluctuate depending on personal lifestyle and spending habits. It is always best to plan spending according to your individual financial situation.

What are the emergency contact numbers?

In Pietermaritzburg, South Africa, there are several emergency numbers for different services. For the police, dial 10111; for the fire department, dial 0800333444. In the event of a medical emergency, you can reach the ambulance service by dialing 10177. For general emergencies, you can call the city's disaster management center toll-free number 0800039130. Remember that these numbers should only be used in emergencies and are available 24 hours a day.

Are there any specific dress codes to observe?

There is no specific dress code in Pietermaritzburg, South Africa. Travelers can usually wear casual and comfortable clothing. However, it is important to be aware of climatic differences depending on the season and dress accordingly. When visiting religious or sacred sites, more conservative dress may be required. Always respect local customs and traditions, as they can vary greatly.

Is there a popular sport in the city?

Yes, rugby is a very popular and passionately played sport in Pietermaritzburg, South Africa. Many locals regularly attend or follow matches, and youth development programs for the sport are widespread. The city is represented in a high-level national competition by the Sharks rugby team. The presence of the sport permeates the culture of the city and makes it part of the vibrant community life.

What unique flora and fauna can be spotted?

In Pietermaritzburg, you can see unique South African wildlife such as vervet monkeys, mongooses and various colorful bird species like the spectacled weaver. The region is home to lush botanical gardens teeming with rare and indigenous plants, including the giant cycad, strelitzia and natal fig. Surrounded by a subtropical highland climate, Pietermaritzburg is a nature lover's delight.

What are the medical facilities like?

Pietermaritzburg, South Africa, has a variety of high-quality medical facilities. The city is home to several world-class public and private hospitals, such as Netcare St. Anne's Hospital and Mediclinic Pietermaritzburg, which offer a wide range of services from general medicine to specialty care. There are also various clinics, pharmacies and specialized health centers. These facilities ensure that visitors to Pietermaritzburg have access to excellent healthcare.

What are useful phrases in the local language?

In Pietermaritzburg, the most commonly spoken language is Zulu. Here are some useful phrases that will help you during your stay. "Sawubona" means "hello." To ask where the toilet is, say "Ikhishi likuphi?" "Ndikhomba usizo" translates to "I need help," and "Ngiyabonga" means "Thank you." It is important to show respect and try to communicate in the local language, although English is also widely spoken.

Is the city suitable for children?

Pietermaritzburg is undoubtedly a family-friendly destination with plenty of kid-friendly attractions. From the city's impressive museums to the KwaZulu-Natal National Botanical Garden full of exotic plants, this city offers a variety of educational experiences. Opportunities to explore nature, such as at Butterflies for Africa (a tropical butterfly center) and Queen Elizabeth Park with its fascinating wildlife, also make Pietermaritzburg a kid-friendly city.

Can I use my mobile phone or do I need a SIM card?

Yes, you can use your cell phone in Pieterbizurg, South Africa; however, it is advisable to check with your service provider about international roaming charges. If you find these charges too high, you have the option of purchasing a local South African SIM card upon arrival. Most cell phones are compatible with South African networks.

Feedback

I hope you found this article informative and helpful. I'm eager to improve the content and make it even more valuable for you. If you have any feedback or suggestions, I would love to hear from you.

Do you have any tips or hidden gems that you think should be added to the list? Are there any areas that you feel could use more explanation or clarification?

Your input is greatly appreciated and will help us to continue providing high-quality content that meets your needs and interests. Please feel free to share your thoughts.