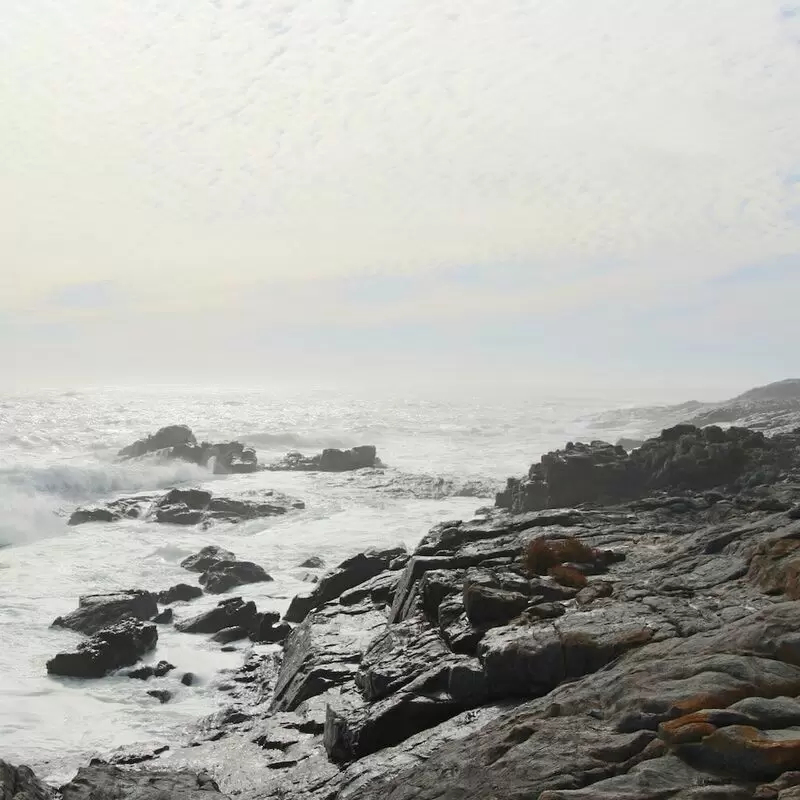 1. West Coast National Park

The West Coast National Park in Yzerfontein is a must for nature lovers. It is strategically located on the quiet coastal strip of South Africa's west coast and is home to countless species of migratory birds in its diverse habitats within its fences. Every August and September, it transforms into a carpet of colorful wildflowers - a feast for the eyes of photographers!

Insider tip: Don't miss Post Mountain, an oasis for wildlife and rare plants. Nearby, explore picturesque Darling Village with its famous Wine and Arts Street.

West Coast National Park
West Coast DC
2. Buffelsfontein Game & Nature Reserve
Buffelsfontein Game & Nature Reserve is the ideal place to immerse yourself in the untamed beauty of the African bush. Just a stone's throw from Yzerfontein, this sprawling reserve conveys the raw energy of wildlife in its natural habitat. Get your dose of adrenaline as you see lions, rhinos, giraffes and more. Don't miss the opportunity to enjoy a traditional South African braai at the reserve's restaurant, a little-known gem. The charismatic West Coast National Park is just a short drive away.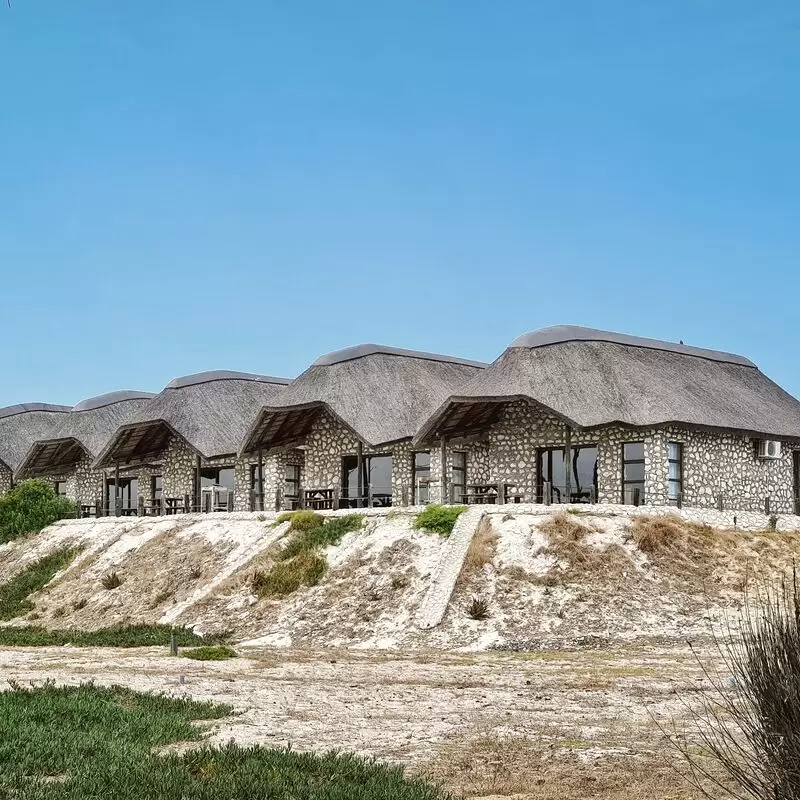 Buffelsfontein Game & Nature Reserve
R27, West Coast
Monday - Sunday: 8:00 AM – 5:00 PM
3. !Khwa ttu San Culture & Education Centre
Experience a journey into the past at the "!Khwa ttu San Culture & Education Centre". Here you will learn about the indigenous people of South Africa, the San people. Discover their ancient knowledge, skills and philosophies brought to life through engaging stories and interactive experiences. Don't miss the tractor rides that take you to fascinating animal tracks, and don't forget to stop by the restaurant that serves delicious local dishes. If you are looking for more adventures, the nearby West Coast National Park offers breathtaking views and wildlife encounters.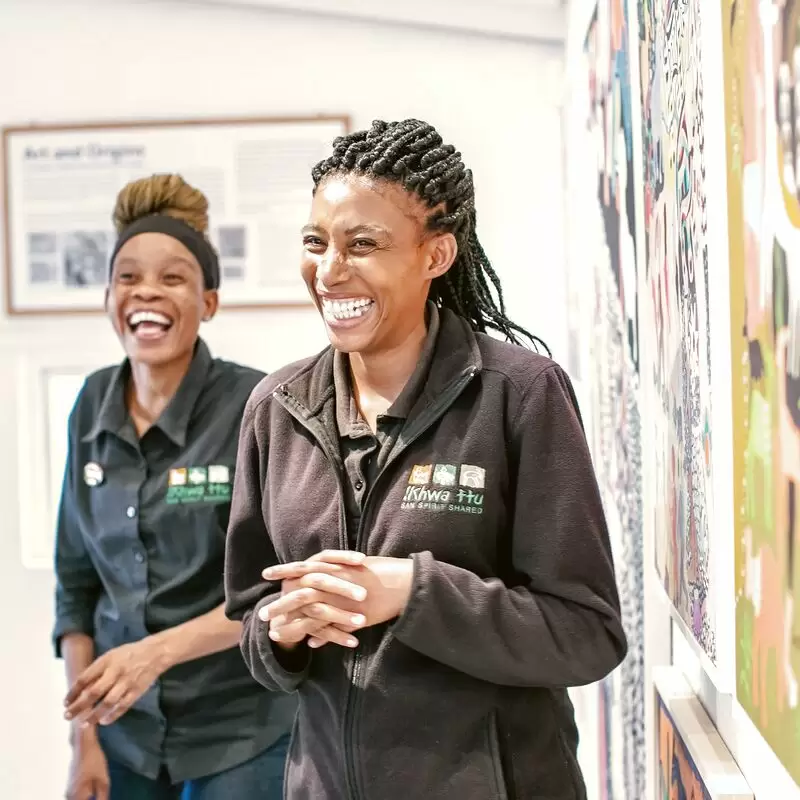 !Khwa ttu San Culture & Education Centre
West Coast Road, R27, Yzerfontein
Monday - Friday: 9:00 AM – 5:00 PM
Saturday - Sunday: 9:00 AM – 6:00 PM
4. West Coast Farm Stall
Visit the West Coast Farm Stables in Yzerfontein and experience an authentic South African farm. Enjoy local delicacies, from delicious home cooking to handmade crafts, music and art. Enjoy fresh, local farm produce. Let your kids run around on the playground. Just a stone's throw away, you'll find the intriguing beachside combo of Yzerfontein, famous for its oceanfront seafood and ideal for a day trip. This experience will immerse you in the heart and soul of South African rural culture.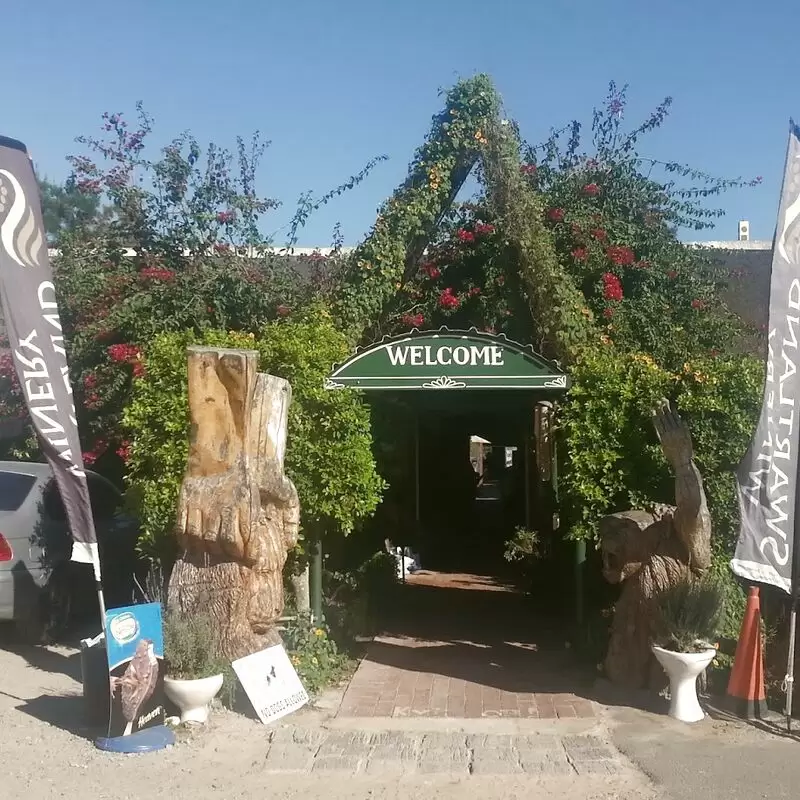 West Coast Farm Stall
R27 & R315, Yzerfontein, Cape Town
Monday - Sunday: 8:00 AM – 5:00 PM
5. !Khwa ttu Nature Reserve
Experience the mystical magic of South Africa's past at the "!Khwa ttu Nature Reserve". The perfect place to find peace, explore nature and learn about the fascinating San culture. Unleash your adventurous side with activities such as cycling and archery, or observe the picturesque wildlife. Don't miss out on sampling authentic African cuisine. Nearby, the tranquil white beaches of Yzerfontein beckon with breathtaking sunset views. A rich cultural and natural experience awaits you!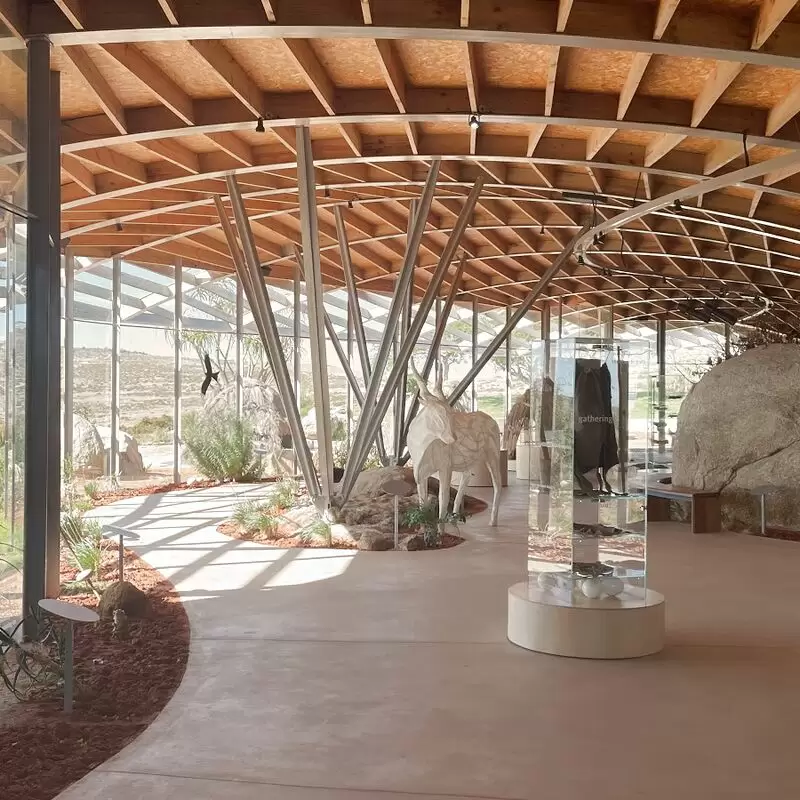 !Khwa ttu Nature Reserve
Grootwater Farm, R27, Yzerfontein
Monday - Sunday: 9:00 AM – 5:00 PM
6. Yzerfontein Beach
Travel to Yzerfontein Beach, which is a feast for the eyes with its pristine white sand coastline stretching for 16 miles. It's a paradise for water sports enthusiasts and beachgoers. If you're lucky, you can spot whales cavorting off the coast between July and December. And don't forget: The sunsets here are Instagram-worthy! Just a stone's throw away is the !Khwa ttu San Heritage Centre - a site that showcases the culture and heritage of the San people.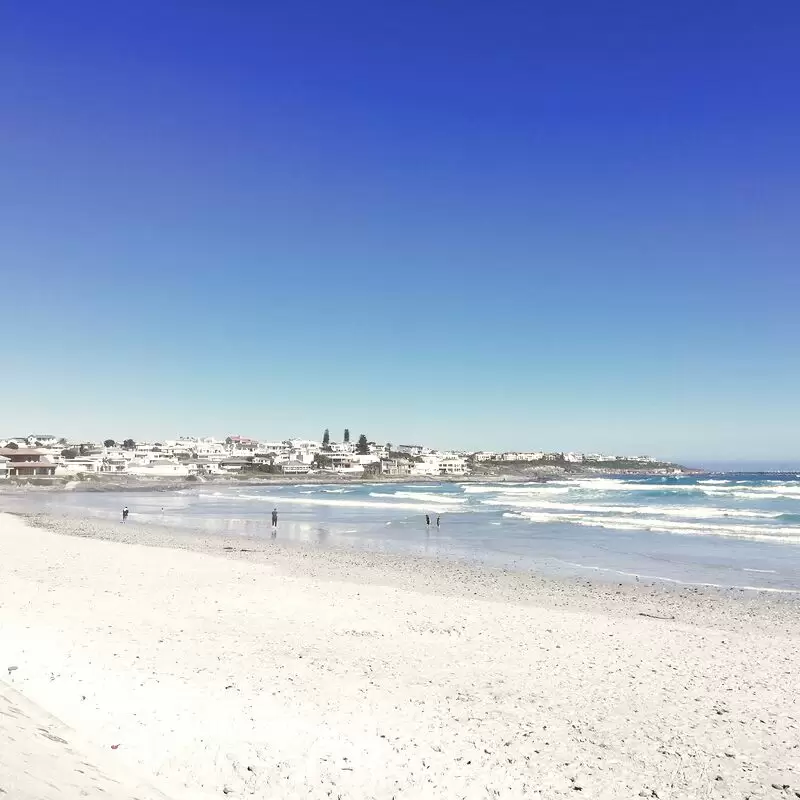 Yzerfontein Beach
Yzerfontein Beach, 22 First Ave, Yzerfontein
Monday - Sunday: Open 24 hours
7. Yzerfontein Harbour
The harbor of Yzerfontein is the heart of this charming coastal village. This is not a typical marina. It has retained its rugged authenticity as a busy fishing port. You'll be thrilled to watch the lively comings and goings of the boats. Fresh seafood is a plus here; you can often buy directly from the fishermen. During whale watching season, this is also a great place to see whales. Just a stone's throw away is 16 Mile Beach, the longest uninterrupted sandy beach in South Africa, perfect for a relaxing walk.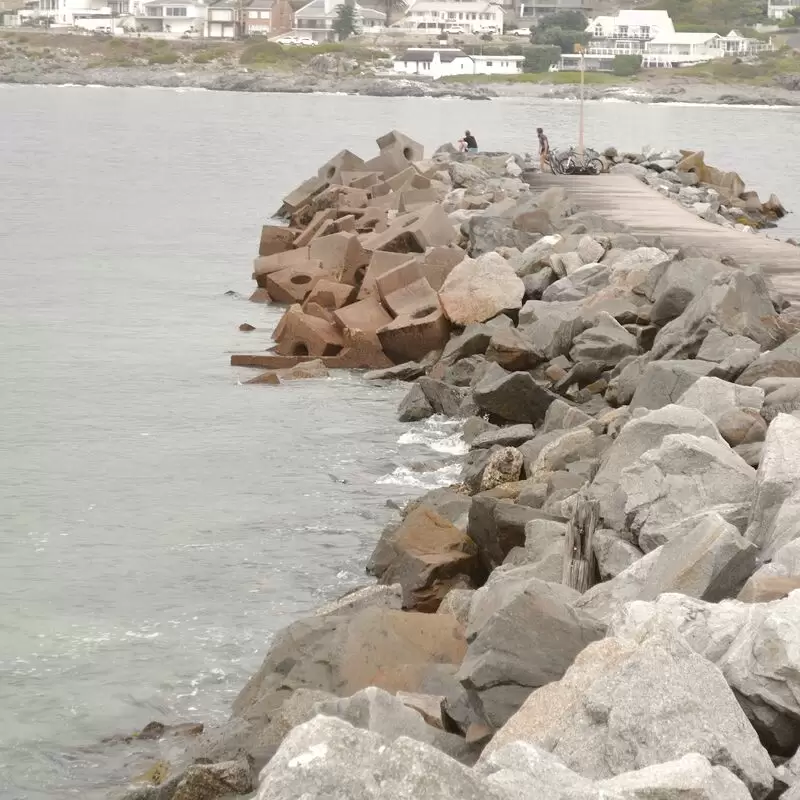 Yzerfontein Harbour
85 Main Rd, Yzerfontein, 7351
8. Strandkombuis
A visit to Strandkombuis is a must when you are in Yzerfontein! This seaside restaurant offers you the unique experience of dining right on the beach. Enjoy local cuisine prepared in traditional "potjies" while taking in the breathtaking view of the Atlantic Ocean. The Sunday buffet is very popular with the locals. Nearby, you can stroll along the Langebaan Lagoon or take a look at the unique West Coast National Park, home to enchanting fauna and flora. An authentic experience waiting to be discovered!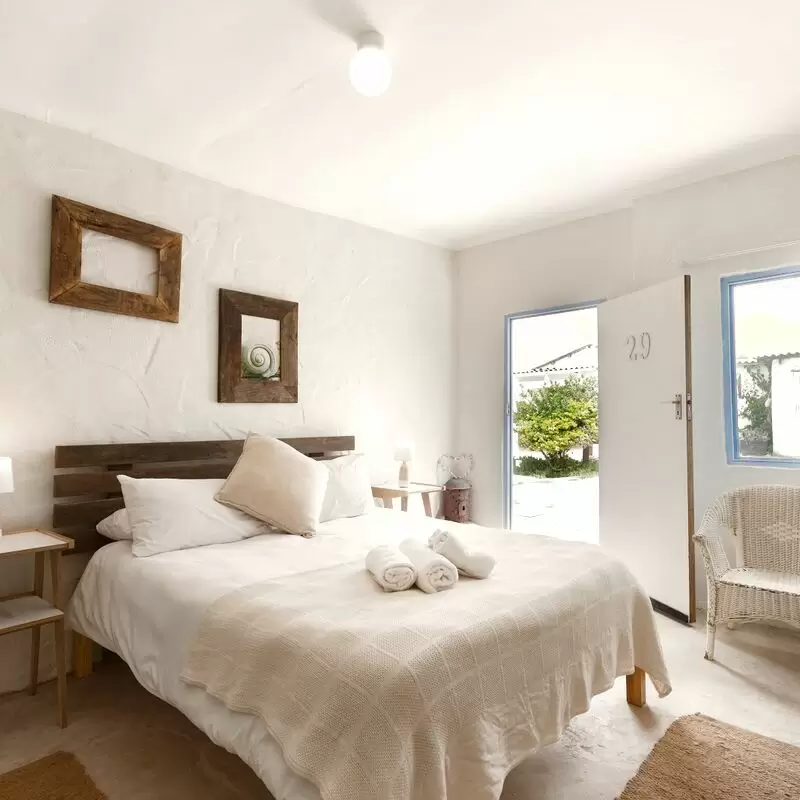 Strandkombuis
16 Mile Beach, Strandkombuis Rd, Yzerfontein
Monday - Sunday: Open 24 hours
9. Yzerfontein Caravan Park
A must-see in Yzerfontein is the Yzerfontein Caravan Park. It offers the most scenic campsites, just a stone's throw from the stunning Atlantic Ocean. Unique to Yzerfontein is the opportunity to see a variety of exotic bird species that populate the coastal bushland, making it a birdwatcher's paradise. Just a 15-minute drive away is the charming !Khwa ttu San cultural and educational center, a hidden gem that is well worth a visit and offers a captivating insight into San culture.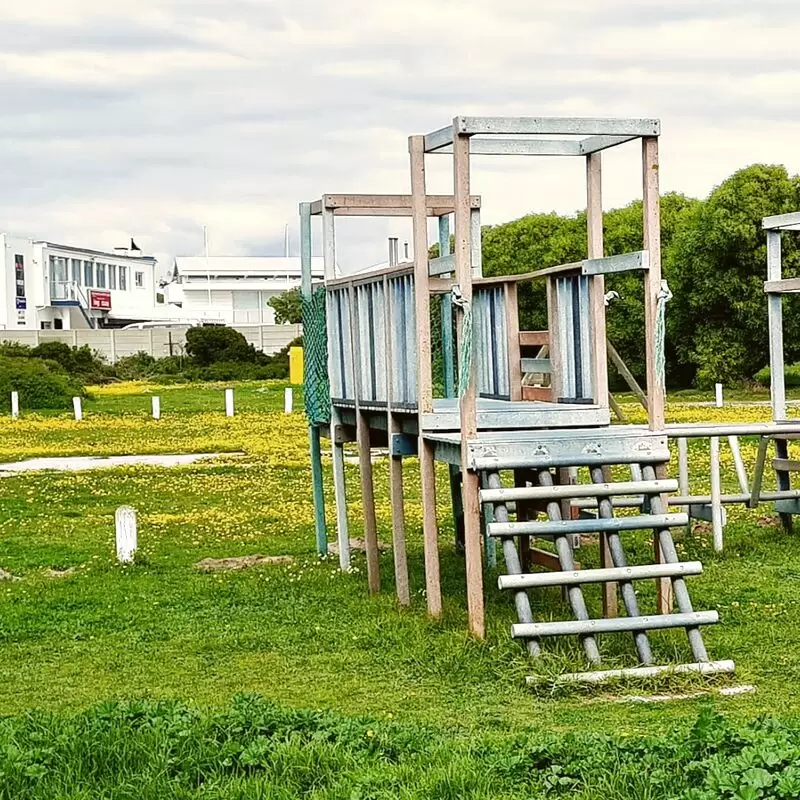 Yzerfontein Caravan Park
Park St, Yzerfontein
10. Schaap Island
A visit to Schaap Island in Yzerfontein promises an unparalleled nature experience with breathtaking ocean views and magnificent bird watching. Few people know that the underwater world, the leaping seals and the dramatic sunsets are unparalleled. Succumb to the charms of this hidden gem. A bonus? Nearby 16 Mile Beach, with its pristine sand dunes, offers a tranquil stroll along the longest uninterrupted sandy beach on the South African coast. You'll return refreshed and with incredible memories and breathtaking images.
Schaap Island
South, Atlantic Way, Ocean View, Cape Town
Monday - Sunday: Open 24 hours
11. On The Beach
Experience unparalleled coastal panoramas at "On The Beach," Yzerfontein, South Africa. Feel the invigorating breeze as you stroll along the pristine white sands. Surrounded by lush fynbos, this is also a fantastic place to admire the seasonal whale and dolphin sightings. The site is miles away from the commercial crowds and offers a truly tranquil getaway. It's also just a short drive to the magnificent West Coast National Park, an unmissable, biodiverse paradise of beautiful flora and fauna. Enjoy this hidden gem in South Africa's Wildflower Route!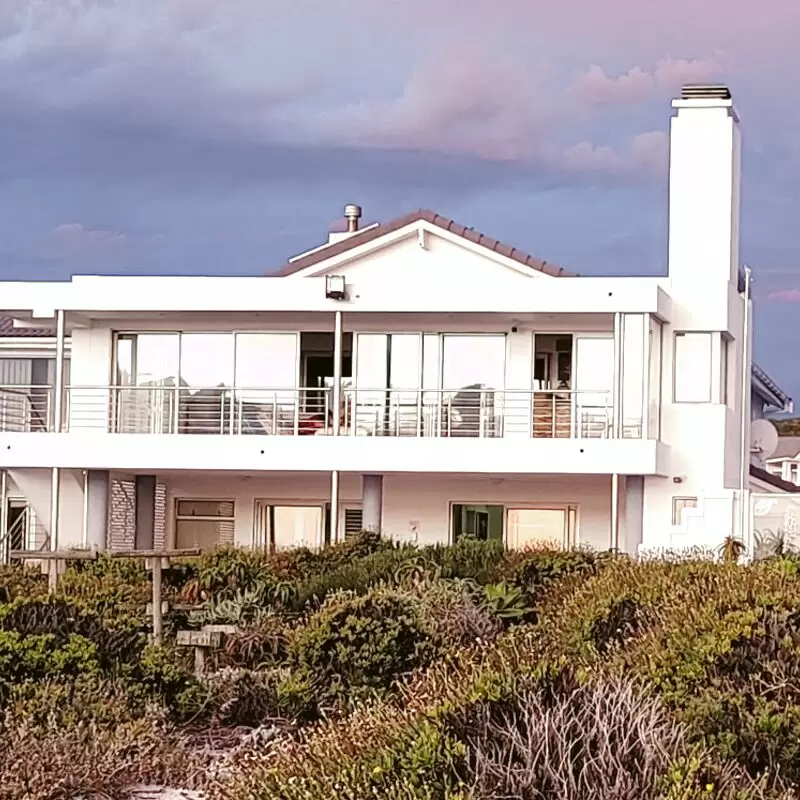 On The Beach
64 Lutie Katz Rd, Yzerfontein
12. Blombosch Farm
Feel the authentic pulse of the South African wilderness at Blombosch Farm in Yzerfontein - a true gem for nature lovers. In this vast game reserve, game drives reveal a rich variety of indigenous wildlife, including eland, bontebok and zebra. It's not just a destination, it's an adventure. Just a stone's throw away is another local treasure, Pearl Bay Beach, a pristine sandy beach known for its spectacular sunsets and playful dolphin watching.
Blombosch Farm
Main Rd, Yzerfontein
13. Mile 16 Beach Estate
Mile 16 Beach Estate in Yzerfontein is a hidden gem on the west coast of South Africa. It is a perfect place for lovers of pristine beaches, often attracting surfers, kite surfers and beach goers. You can soak up the sun on the quiet sandy beach or take a refreshing dip in the turquoise sea. And be on the lookout for the wildflower blooms that cover the beach with their bright colors. Don't miss visiting the nearby island of Dassen, known for its diverse birdlife. It is a true paradise on earth!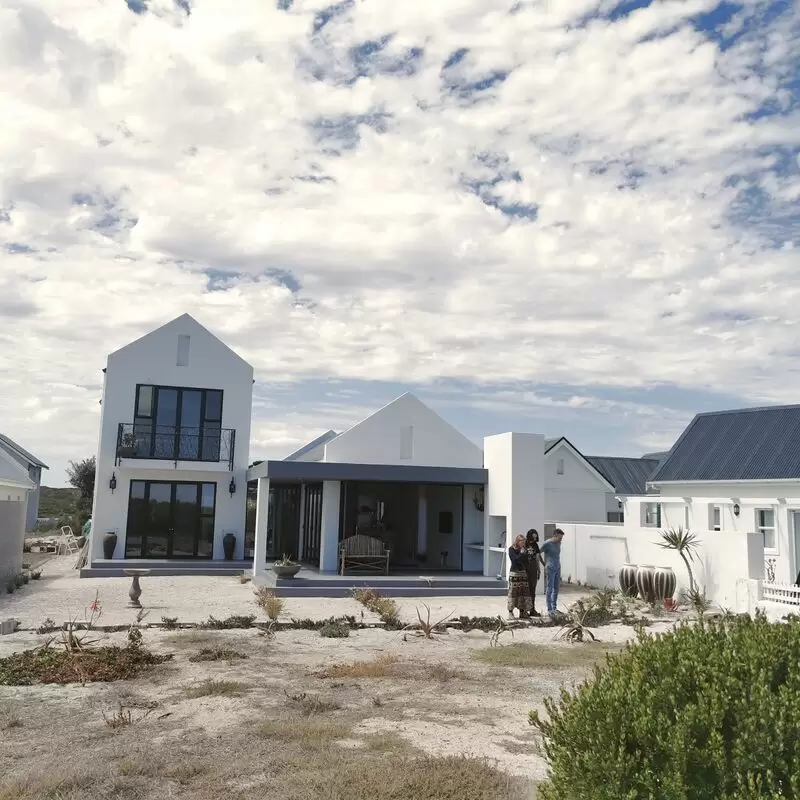 Mile 16 Beach Estate
Yzerfontein, 7351
Monday - Friday: 7:00 AM – 6:00 PM
Saturday - Sunday: Closed
14. The Olive Tree Villa

Discover the epitome of coastal vacation at The Olive Tree Villa in Yzerfontein. This luxury villa offers stunning ocean views and allows tourists to enjoy the picturesque South African coastline. Its proximity to the olive groves gives it a unique rustic charm. It is also just a stone's throw away from the famous 16 Mile Beach, making it a dream destination for beachgoers and sun worshippers.

Nearby, you can explore the Darling Wine Route to sample the local wines - an insider tip that's very popular with the locals!

The Olive Tree Villa
222 Dassen Island Dr, Yzerfontein

Monday - Sunday: 8:00 AM – 5:00 PM
15. Kaijaiki Country Inn Restaurant and Guesthouse
Kaijaiki Country Inn Restaurant and Guest House is a hidden gem in the charming fishing village of Yzerfontein, South Africa. The charming, seaside-inspired rooms will make you feel right at home. Indulge your palate with hearty breakfasts and delicious seafood specialties. Enjoy the quirky blend of old world and maritime decor. Don't miss the opportunity to explore 16 Mile Beach, one of South Africa's longest uninterrupted sandy beaches, perfect for a leisurely stroll.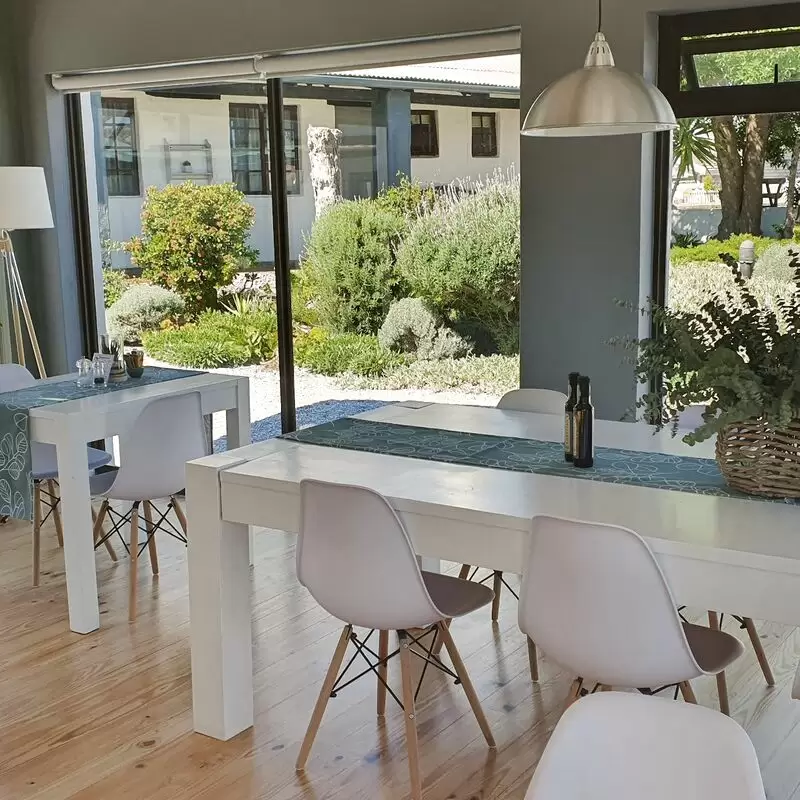 Kaijaiki Country Inn Restaurant and Guesthouse
Kaijaiki Country Inn, 36 Park St, Yzerfontein, 7351
Monday - Friday: 8:30 AM – 3:30 PM
Saturday: 8:30 AM – 2:00 PM
Sunday: 9:00 AM – 2:00 PM
16. Yzerfontein Tourism Office
Visit the Yzerfontein Tourism Office and discover the charm of an unspoiled coastal town. Get insider information on popular attractions like the !Khwa ttu San Heritage Centre and the West Coast National Park. Learn about charming gems like 16 Mile Beach, the longest uninterrupted sandy beach in South Africa, yet often overlooked. The friendly staff guarantees customized itineraries that will make your trip an unforgettable experience.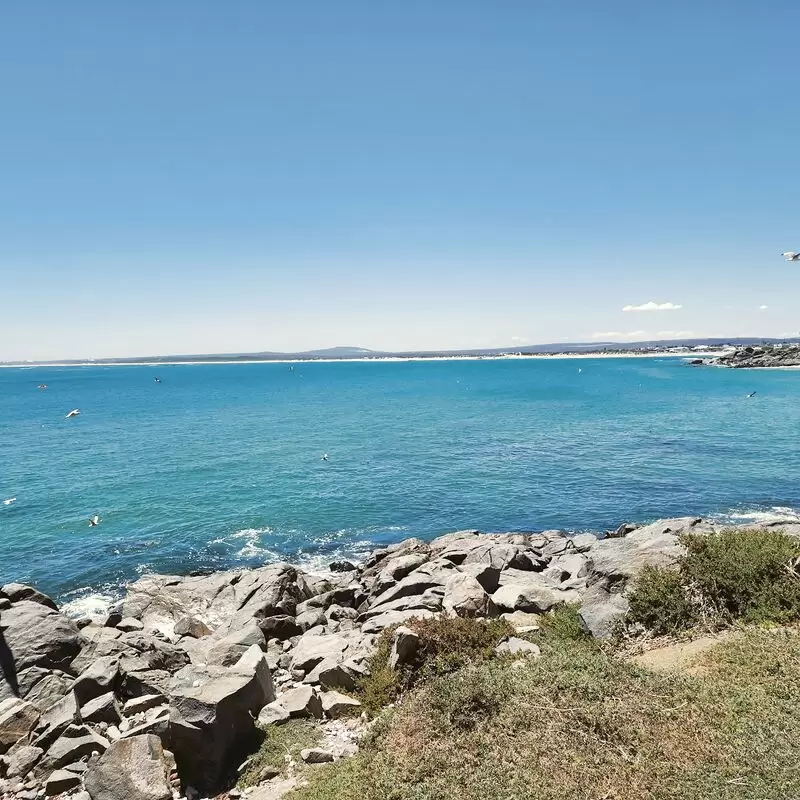 Yzerfontein Tourism Office
50 Main Rd, Yzerfontein
Monday - Thursday: 8:30 AM – 5:00 PM
Friday: 8:30 AM – 3:45 PM
Saturday - Sunday: Closed
Best Time to Visit Yzerfontein
The best time to visit Yzerfontein, South Africa, is during the summer months from December to March when the weather is warm and outdoor activities such as bird watching, hiking and beach visits are at their best. Between August and November is also the perfect time for whale watching.
Annual Weather in Yzerfontein
Yzerfontein 3-Day Forecast
Wed, 27 September
Night
55 °F
13 °C
0%
Morning
52 °F
11 °C
0%
Afternoon
66 °F
19 °C
0%
Evening
63 °F
17 °C
0%
Thu, 28 September
Night
59 °F
15 °C
0%
Morning
57 °F
14 °C
0%
Afternoon
69 °F
20 °C
0%
Evening
66 °F
19 °C
0%
Fri, 29 September
Night
61 °F
16 °C
0%
Morning
61 °F
16 °C
0%
Afternoon
65 °F
19 °C
0%
Evening
60 °F
16 °C
24%
Questions & Answers

What is the local cuisine like in Yzerfontein?

Local cuisine in Yzerfontein is heavily focused on seafood due to its coastal location. Popular dishes include catch-of-the-day, crayfish, and clam chowder, often flavored with local herbs and native wild garlic. Braai, a South African barbecue, is also common, featuring local meats such as boerewors, steaks and chicken. A typical South African dessert is the sweet and sticky malva pudding. Local wines and craft beers are also popular accompaniments to the dishes.

Is there any significant historical site in the town?

While Yzerfontein is primarily a fishing village known for its natural beauty, it is also home to the Khwa ttu San Culture and Education Centre. This unique facility is dedicated to celebrating and preserving the culture of the San people, the indigenous people of southern Africa. Visitors can delve into the past as they explore the center and gain a comprehensive understanding of the San way of life and their close relationship with the land. The center is an important resource for historical and cultural education.

Are there any rules or custom I should be aware of as a visitor?

As a visitor to Yzerfontein, South Africa, you should respect local customs and traditions. South Africans value courtesy and politeness, so always remember to greet with a warm "hello". Tipping is customary for good service, usually around 10-15%. Keep a respectful distance from wildlife in this small fishing town, including the many birds and sea creatures. Avoid litter, as South Africans are very concerned about preserving their beautiful environment. If you are invited to a local's home, it is polite to bring a small gift.

Is it safe for tourists in Yzerfontein?

Yes, Yzerfontein is generally considered safe for tourists. The peaceful coastal village offers idyllic landscapes and warm hospitality and is therefore very popular with holidaymakers. However, as with all destinations, it is recommended that visitors keep an eye on their belongings and take the usual safety precautions, especially when venturing into remote areas. Local authorities also strive to create a safe environment for all visitors.

What unique souvenirs can I bring back from Yzerfontein?

From Yzerfontein you can bring back unique souvenirs that reflect the local culture. Think local pottery, hand-woven baskets or colorful African textiles made by local artisans. Shells and local beach sand in a small jar can serve as a natural souvenir of the stunning coastline. Locally roasted coffee or South African wine from local wineries is also a good gift idea. Locally sourced and made African jewelry can be a memorable souvenir that conveys the distinctive atmosphere of Yzerfontein.

Are there any nature reserves in or around Yzerfontein?

Yes, Yzerfontein is blessed with two remarkable nature reserves nearby. One is the West Coast National Park, known for its great bird diversity and stunning wildflower displays in the spring. Secondly, there is Buffelsfontein Wildlife & Nature Reserve, where you can enjoy the beauty of the West Coast's fauna and flora, including viewing the Big Five. These reserves offer numerous activities for nature lovers and outdoor enthusiasts.

How do I commute locally in Yzerfontein?

The main means of transportation in Yzerfontein is by car. There is no public transportation in the city, so it is best to rent a car if you do not have your own. Alternatively, you can hire a cab through the local cab services. However, due to the small size of the city, it is also very pleasant and feasible to get around on foot or by bicycle.

Where can I experience local art and music?

In Yzerfontein, you can experience local art at the Yzerfontein Arts and Crafts Shop, which displays traditional South African crafts. You can marvel at contemporary artwork in the Yellow House gallery. Music lovers shouldn't miss the occasional live performances at Strandkombuis Restaurant and Beach Bar, with fantastic ocean views. You can also attend cultural events in nearby towns like Darling, which is known for its lively music and theater scene.

What is the main language spoken in Yzerfontein?

The main language spoken in Yzerfontein, South Africa, is Afrikaans. This Afrikaans-speaking fishing town has an intimate community that is largely bilingual, with many residents also fluent in English. Afrikaans, however, is the predominant language throughout the Western Cape region, which includes Yzerfontein. Nevertheless, you will find that most locals can communicate well in English, especially in the hospitality and tourism sectors.

Is Yzerfontein a family-friendly destination?

In any case, Yzerfontein offers a range of activities that make it an ideal destination for families. The coastal village invites you to have adventures in nature, such as hiking, bird watching and beach activities. Kids will love the local rock pools and whale watching opportunities. Nearby game reserves offer safaris for the whole family. Culinary experiences, local markets and cultural attractions appeal to adults as well, making Yzerfontein a comprehensive destination for family vacations.
Are there any local food markets I can explore?
How is the nightlife in Yzerfontein?
Nightlife in Yzerfontein, South Africa, is rather relaxed and quiet, perfectly mirroring the calm atmosphere during the day. While not teeming with clubs and large parties, there are some amenities such as quiet bonfires on the beach, a few charming restaurants and pubs known for their friendly atmosphere. The town is ideal for stargazing and seems to come alive with the evening chirping of local wildlife, making it a perfect place to relax after a day of exploration and adventure.
What wildlife can I expect to see around Yzerfontein?
Yzerfontein is rich in diverse wildlife. On land you can encounter small antelope, countless bird species and smaller mammals such as the Cape fox and gray mongoose. On the coast, you can spot Heaviside's dolphins, seals, penguins and, during the season, southern right whales. In addition, the surrounding West Coast National Park offers a spectacular display of wildflowers in spring, attracting numerous insects and butterflies.
Does Yzerfontein have a beach?
Yes, Yzerfontein does indeed have a beautiful beach. It is known for its clear, sparkling waters and extensive white sand beaches - a beach lover's paradise. The beach is dotted with tide pools and rock formations and is home to a variety of coastal wildlife. Water sports such as surfing and kayaking are also popular. The picturesque views and natural beauty of Yzerfontein Beach make it an absolute must-visit.
Are there adventure sports or activities available?
Yzerfontein, South Africa, offers many exciting activities for adventure seekers. You can enjoy exciting water sports like surfing and kite surfing or explore the underwater world by scuba diving. Deep sea fishing is another popular activity. On land, visitors can experience hiking trails with spectacular flora and fauna. ATV (All-Terrain Vehicle) tours also provide an adrenaline-filled exploration of the beautiful terrain.
Is there a prevalent indigenous culture in Yzerfontein?
Yes, Yzerfontein is indeed steeped in a rich cultural history with widespread indigenous cultures. The most significant is the Khoi-San culture, the first known inhabitants of the west coast of South Africa. Visitors to Yzerfontein can explore the remains of the Khoi-San past, including well-preserved rock paintings and carvings, and enjoy the influence of this ancient culture on local cuisine.
Can I rent a bike or a car in Yzerfontein?
Yes, you can rent bikes as well as cars in Yzerfontein. Various local providers offer vehicles for every type of traveler, from small cars to mountain bikes, which are perfect for exploring the scenic routes in the area. When you're traveling with a vehicle, you can conveniently visit nearby attractions like West Coast National Park. Be sure to book in advance to secure your preferred mode of transportation.
What are the medical facilities like in Yzerfontein?
In Yzerfontein, visitors can take advantage of basic medical care, as there are several general practitioners and a pharmacy. For emergencies or specialized medical care, you will need to travel to nearby towns such as Darling, where there is a 24-hour clinic. The nearest hospital is in the town of Malmesbury, about a 40-minute drive from Yzerfontein. It is advisable to have adequate travel insurance to cover medical evacuation. Remember to pack all prescribed medications before you start your trip.
Is tap water safe to drink in Yzerfontein?
Yes, South Africa is generally known for its excellent water quality, considered the third best in the world. Yzerfontein is no exception. Tap water is generally safe, as it undergoes strict controls to ensure safety and cleanliness. However, due to varying sensitivities, some people may experience mild stomach discomfort when switching to a new water source. It is always good to be on the safe side and drink bottled water whenever possible.
Are credit cards widely accepted in Yzerfontein?
In Yzerfontein, South Africa, credit cards are accepted in many places, especially in hotels, restaurants and larger stores. However, in local markets or smaller stores, cash may be the preferred or only method of payment. It is also advisable to carry some South African Rand for small expenses or for places where credit cards are not accepted. Please check with your bank for foreign transaction fees before you leave.
Is there any dress code to follow in Yzerfontein?
There is no particular dress code in Yzerfontein, South Africa. Since it is a coastal town, the general atmosphere is quite relaxed and casual. Due to the warm weather, it is appropriate to wear light, beach-appropriate clothing such as shorts, T-shirts and sandals. However, dressy casual attire is more appropriate for dinner at an upscale restaurant. Always remember to pack a hat, sunglasses and sunscreen to protect yourself from the African sun.
Are there any camping sites around Yzerfontein?
Definitely! The picturesque Yzerfontein Caravan Park is the perfect campsite, offering its visitors a panoramic view of the Atlantic Ocean. Well-maintained facilities include electricity, barbecue facilities and modern sanitary facilities. Be seduced by nature and relax to the sound of the waves. For those who prefer a more private and tranquil setting, there is the Grotto Bay Nature Reserve, which offers camping facilities amidst the breathtaking beauty of the West Coast's flora and fauna.
Can I find vegan or vegetarian food options in Yzerfontein?
Yes, Yzerfontein in South Africa offers options for vegetarians and vegans, though not in abundance. There are numerous restaurants in town where the chefs are often happy to adapt their menu to suit your dietary needs. You can find a wide variety of fresh fruits, vegetables, and grains for self-sufficiency at the markets and supermarkets. It's a great place to enjoy an abundance of natural beauty and authentic South African cuisine with a personal touch.
What is the currency used in Yzerfontein?
The official currency in Yzerfontein, as in the rest of South Africa, is the South African Rand, often referred to as ZAR. It is used for all financial transactions within the country. Banknotes come in denominations of 10, 20, 50, 100 and 200 rand, and there are also coins ranging from 1 cent to 5 rand. Foreign currencies can be exchanged at local banks or authorized exchange offices.
Are there any hiking trails around Yzerfontein?
Yzerfontein is surrounded by beautiful nature, which invites for hiking. Some notable hiking trails include the Schaapeiland Trail and the Dassen Island Penguin Walk. The former is an easy 4km walk along the coast with views of frolicking dolphins and the charming harbor. The latter is a unique experience with the opportunity to observe penguin colonies. Guided tours are recommended as they educate the hiker about the local ecosystem and wildlife. Both hikes are weather dependent and require a moderate level of fitness.
Feedback

I hope you found this article informative and helpful. I'm eager to improve the content and make it even more valuable for you. If you have any feedback or suggestions, I would love to hear from you.

Do you have any tips or hidden gems that you think should be added to the list? Are there any areas that you feel could use more explanation or clarification?

Your input is greatly appreciated and will help us to continue providing high-quality content that meets your needs and interests. Please feel free to share your thoughts.