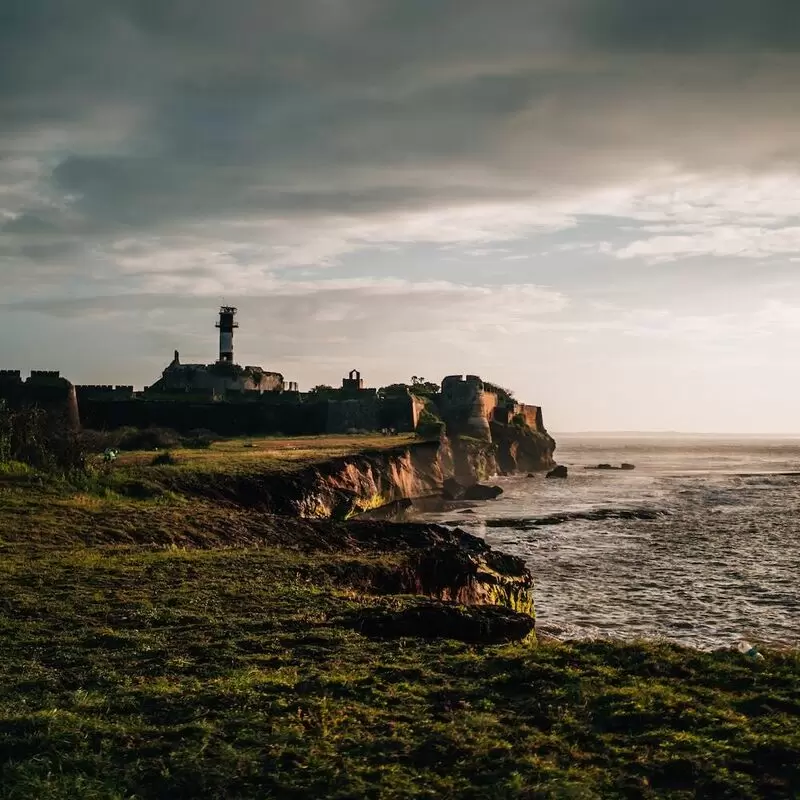 1. Diu Fort
Embark on a journey through time and visit Diu Fort, a monumental symbol of the Portuguese colonial era. The fascinating corners of this waterfront fort offer amazing sea and sunset views that photographers dream of. The impressive architecture of the fort, with its large bastions and charming cannons, speaks volumes about its glorious past. Nearby is also St. Paul's Church, an excellent example of Baroque architecture. Walking the ramparts at dusk is a truly breathtaking experience.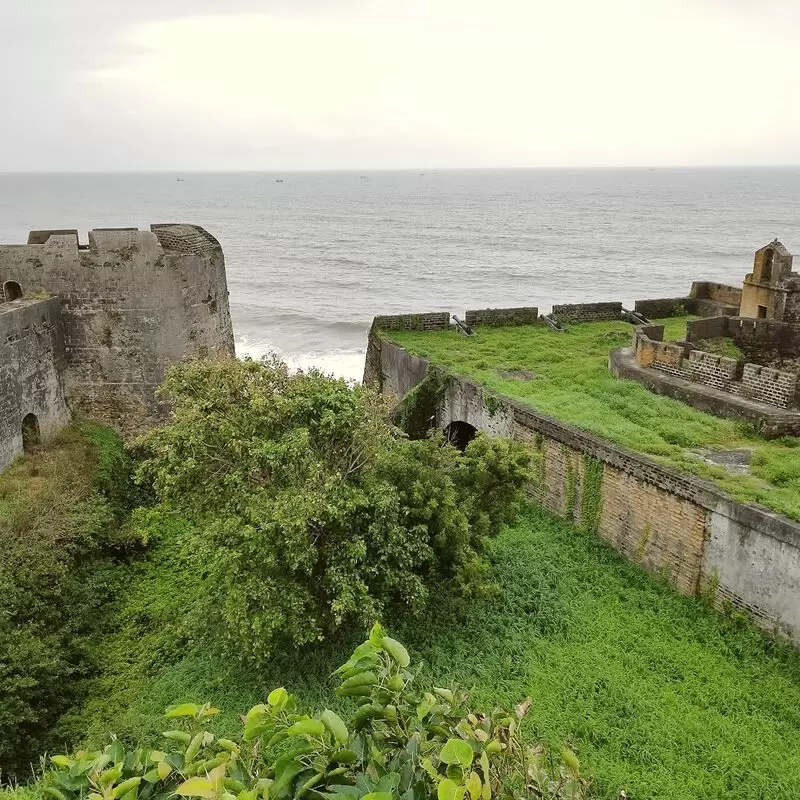 Diu Fort
Fort Road, PX7W+VFC, near to PWD Office, Diu
Monday - Sunday: 8:00 AM – 6:00 PM
2. Naida Caves
Venture into the fascinating Naida Caves, a breathtaking labyrinth created by nature itself. This mystical underground world offers a unique insight into the geology of Diu, with fascinating rock formations that recall history. According to reports, it was used as a hideout by the Portuguese. Enjoy the sunlight streaming in through the natural skylight, creating a surreal spectacle. Just a kilometer away, you can also visit the impressive Diu Fort and quiet beaches like Nagoa Beach.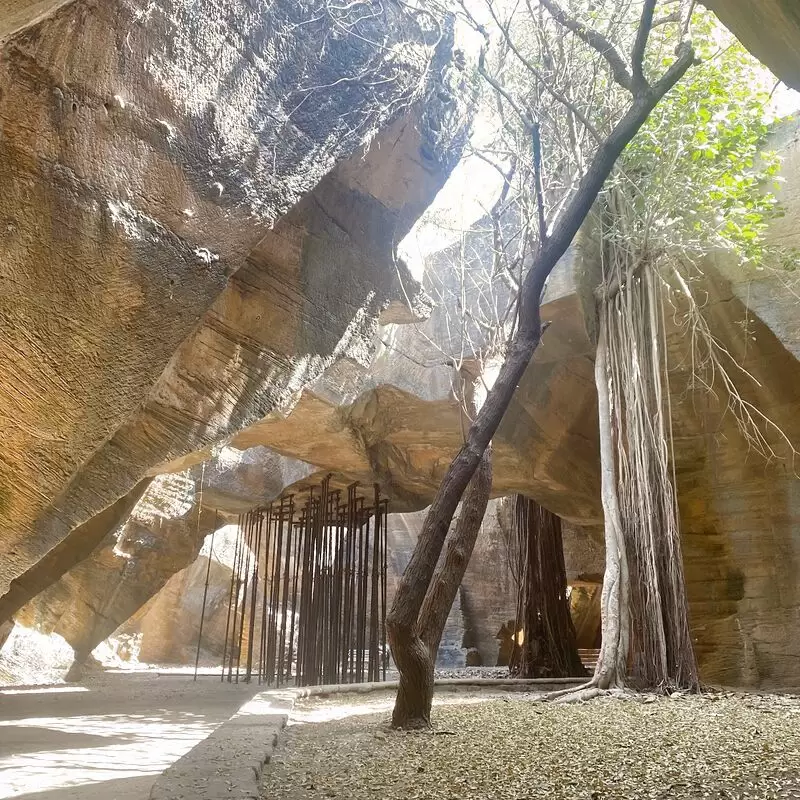 Naida Caves
PX6J+474, Diu
Monday - Sunday: Open 24 hours
3. INS Khukri Memorial
Be sure to visit the INS Khukri memorial where you will get a sense of history and honor. Remember the brave sailors of the Indian naval ship Khukri, which sank in battle during the 1971 India-Pakistan war. Feel the solemn atmosphere as you marvel at the scale model of the sunken ship in a glass case. Just a short drive away, you'll find the beautiful Naida Caves, a lesser-known anthropological wonder that features unique rock formations. Don't forget to bring your camera!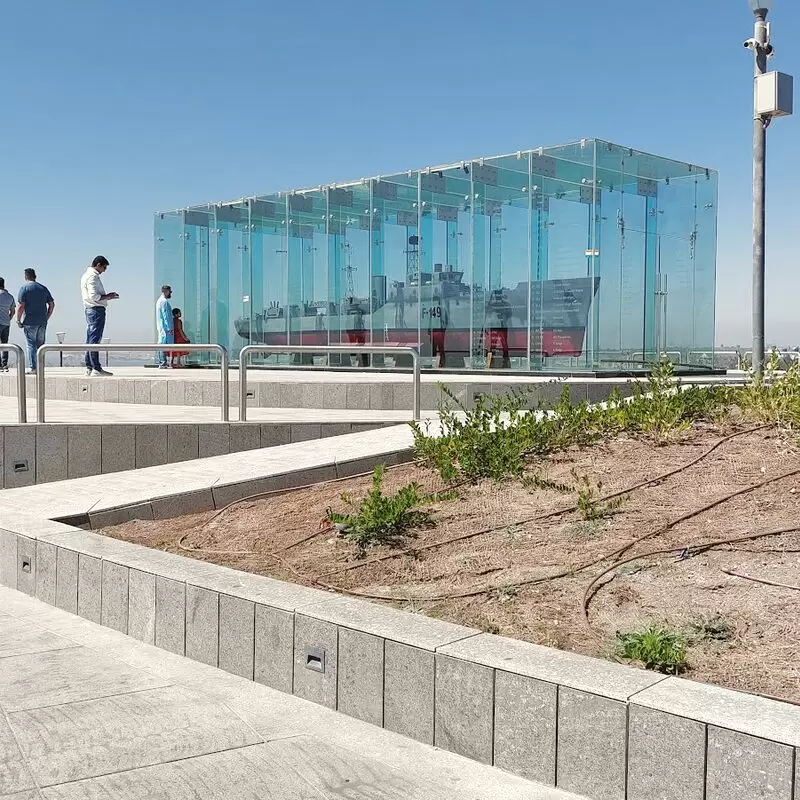 INS Khukri Memorial
PX3G+4P7, Diu
Monday - Sunday: 9:00 AM – 10:00 PM
4. Gangeshwar Mahadev
Discover divine tranquility at "Gangeshwar Mahadev", a mystical shrine dedicated to Lord Shiva. Nestled among the rocks by the sea, five lingas are washed by the waves here at high tide - a sight of pure serenity. A natural spectacle that forms a divine place of worship! Don't miss the breathtaking sunset at Chakratirth Beach and the captivating panoramic view from Sunset Point. The golden beaches and lush palm groves are a true tropical paradise, just a stone's throw from the temple.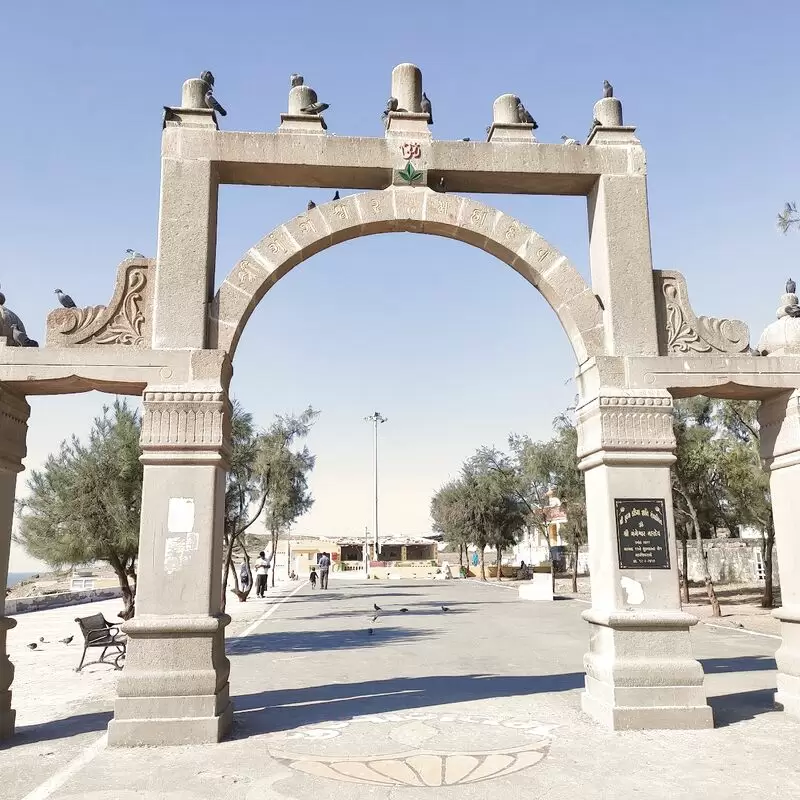 Gangeshwar Mahadev
PX44+4MV, Diu
Monday - Sunday: 6:00 AM – 9:00 PM
5. Nagoa Beach Diu
Nagoa Beach in Diu is a place of peace and relaxation. The brilliant white sand, clear blue water and tranquil palm groves offer an idyllic panorama. Engage in water sports or enjoy local cuisine in the beachfront huts. Its unique horseshoe shape makes it an unforgettable sight. Nearby, St. Paul's Church and the Diu Museum offer a cultural discovery trip well worth taking. With its enchanting charm, Nagoa Beach is the epitome of a perfect, relaxing beach getaway.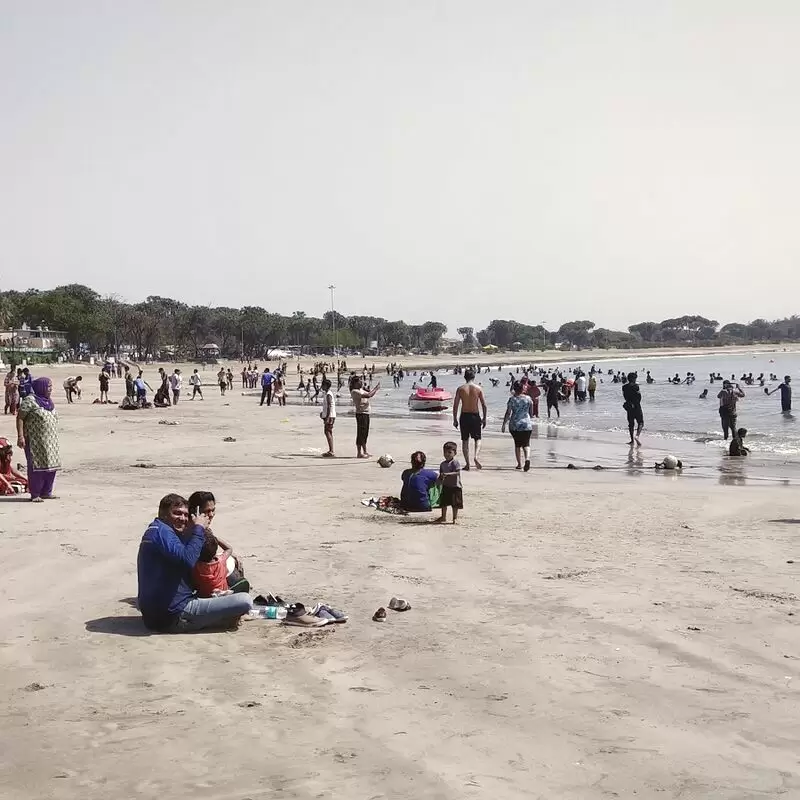 Nagoa Beach Diu
PW48+67F, Nagoa Beach Road, 362570
Monday - Sunday: 7:00 AM – 7:30 PM
6. Jalandhar Beach

Jalandhar Beach in Diu is a tranquil haven, a paradise for tourists who crave a quiet retreat away from the hustle and bustle of the city. Remote and unspoiled, it offers picturesque sunset views that beg to be captured on camera. The shallows are teeming with colorful fish, eager for marine life. Sit down, relax and enjoy the natural beauty.

Insider tip: Look for the small shrine perched on a nearby hill. Just a stone's throw away is the revered Gangeshwar Temple, which will add a spiritual touch to your trip.

Jalandhar Beach
PX5P+H2Q, Diu

Monday - Sunday: Open 24 hours
7. Nagao Beach
Nagao Beach in Diu is a fascinating blend of tranquil beauty and turbulent history. Imagine the warm sand beneath your feet as you stroll along the crescent-shaped shore, the salty sea breeze whipping through your hair. It's an idyllic spot visited by few to relax and soak up the sun. An added bonus is the Naida Caves and the ancient Gangeshwar Temple nearby, which offer fascinated explorers and history buffs a rich cultural experience found nowhere else.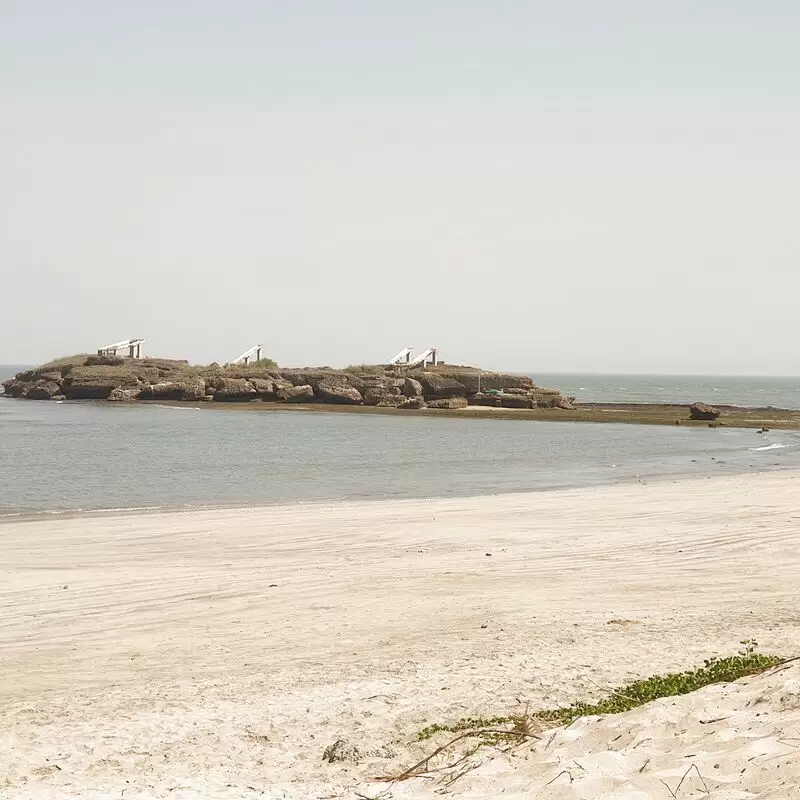 Nagao Beach
Nagao Beach, Dadra and Nagar Haveli and Daman and Diu
8. Diu Island
Exploring Diu Island is a sublime treat for the senses. This tranquil beach town captivates travelers with its Portuguese architecture and unique natural setting. Marvel at the magnificent Diu Fort and pay homage to St. Paul's Church with its Gothic-inspired architecture. Don't forget to spend a quiet evening in the Naida Caves, a natural wonder. With its lush landscape and countless birds at the Fudam Bird Sanctuary, Diu Island promises an unparalleled vacation surrounded by nature and history. Try toddy, the local liquor, for an authentic Diu experience! Just a short drive away is Gir National Park, home to the majestic Asiatic lions.
Diu Island
Diu Island, Dadra and Nagar Haveli and Daman and Diu
9. Saint Paul's Church
A visit to Saint Paul's Church in Diu is like stepping back in time to 17th century Portuguese India. Its gleaming white facade, intricate wood carvings, and stunning artistry invite deeper exploration. Be sure to discover the unique blend of Gothic and Indian styles. There are clues to the building's history in every corner. After your visit, take a short walk to nearby Diu Fort, a beautifully preserved Portuguese fortress with panoramic sea views. Explore Diu, discover timeless beauty!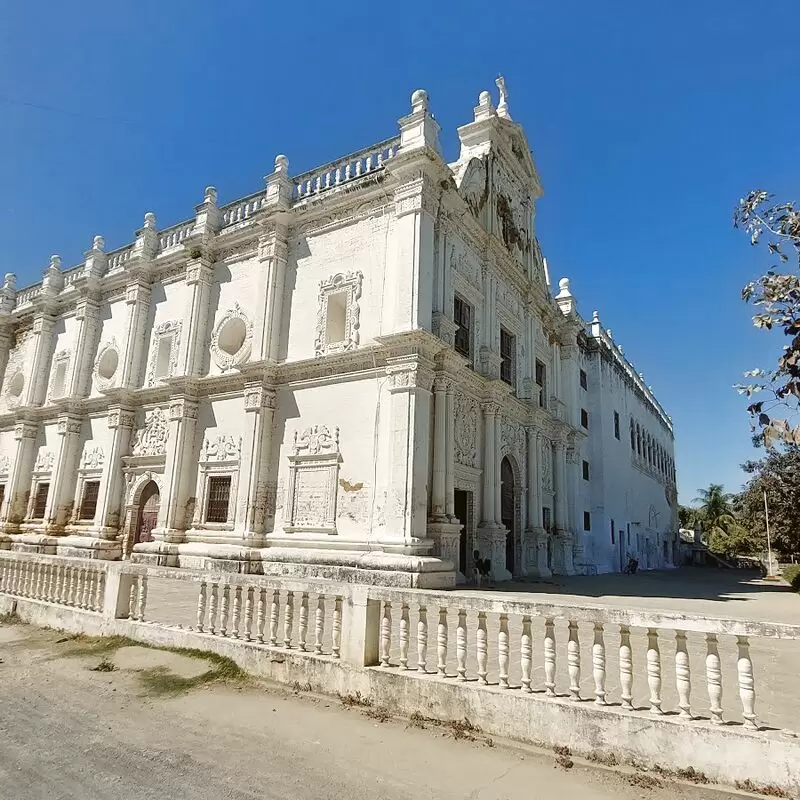 Saint Paul's Church
PX7R+W6X, Diu
10. Khodidhar Beach Sunset Point DIU
Experience serenity at Khodidhar Beach, a hidden gem in Diu. Marked by unparalleled beauty, this beach is a captivating blend of pristine azure waters and sun-kissed golden sands. The allure intensifies at Sunset Point, where the kaleidoscopic sky provides a romantic backdrop that will leave you spellbound. Enjoy your solitude away from the usual tourist routes. Nearby attractions such as Kevdi Eco Campsite offer wildlife viewing opportunities, adding to your adventurous vacation.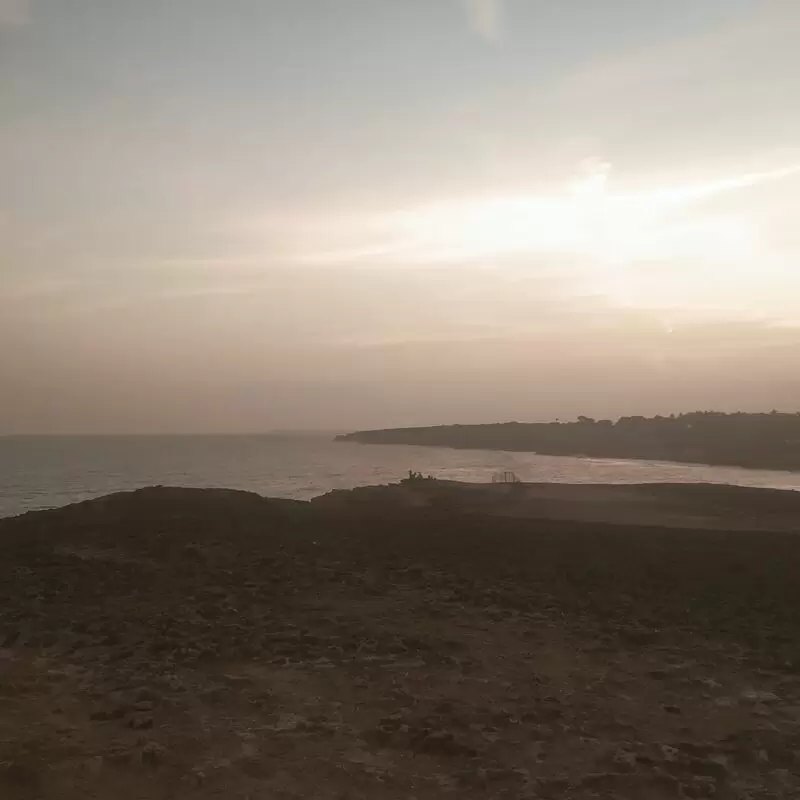 Khodidhar Beach Sunset Point DIU
PW26+QCJ, 362570
Monday - Sunday: Open 24 hours
11. Dinosaur Park

Immerse yourself in a fascinating prehistoric era at the Dinosaur Park in Diu! This park with its life-size replicas of dinosaurs is exciting for young and old alike. Feel the thrill of walking among these giants from the past - a captivating, almost surreal experience.

A little insider tip: the park is illuminated at night, which adds to its appeal! Near this park is the equally fascinating INS Khukri Memorial, where stories of naval bravery await you.

Dinosaur Park
PW6M+PJR, Diu

Monday - Saturday: Open 24 hours
Sunday: Closed
12. Tourism Office Diu

The tourist office in Diu should be your first stop on your trip. It is the starting point for exploring Diu's rich history and natural charm.

It offers insider tips, trail-less routes and well-planned itineraries. Whether it's a jeep safari, exploring an ancient fort or visiting the beach, you'll get expert advice here. Just steps away are the Naida Caves, a fascinating network of tunnels and sunlit halos perfect for an impromptu photo shoot.

Tourism Office Diu
3-355/3,Panchavati Road, near Pranami Mandir & Dena Bank, Diu

Monday - Sunday: 8:00 AM – 10:00 PM
13. Diu Fort View Point
Step back in time at Diu Fort View Point, a historic gem that offers panoramic views of the Arabian Sea that blend with the skyline and highlight the splendor of Portuguese architecture. Don't miss the enchanting sunset, which you can admire at your leisure, away from the hustle and bustle of the city! Combine this experience with a leisurely walk to the neighboring lighthouse, where maritime history mixes with breathtaking views. Watch the fishermen return with their daily catch - a routine but exciting spectacle.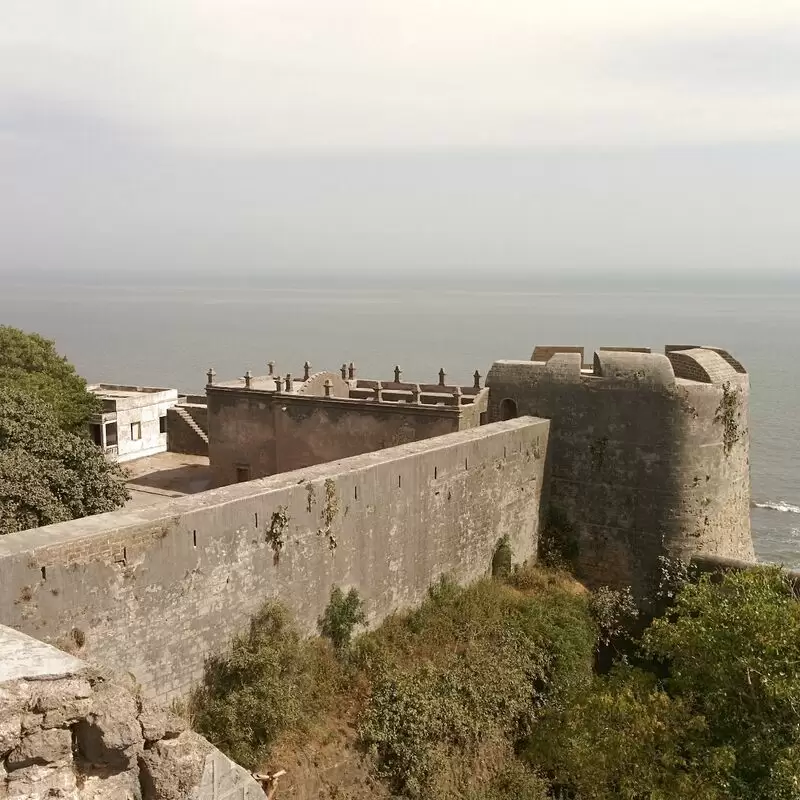 Diu Fort View Point
PX6V+JHG, Diu
Monday - Sunday: Open 24 hours
14. Chakratirth Beach
Visit Chakratirth Beach, Dui's quiet jewel! In the mood for exclusivity? Enjoy the sun-drenched landscape and the artistic shells that adorn the fine golden sand. The gentle waves are ideal for kids and adults alike to frolic. The picturesque sunset views are a true delight for vacationers. Moreover, the enchanting Sunset Point can be reached on foot via quiet roads, so you won't miss nature at its best! A visit to this secluded piece of paradise promises a relaxing vacation memory. Don't forget to take insta-worthy snapshots!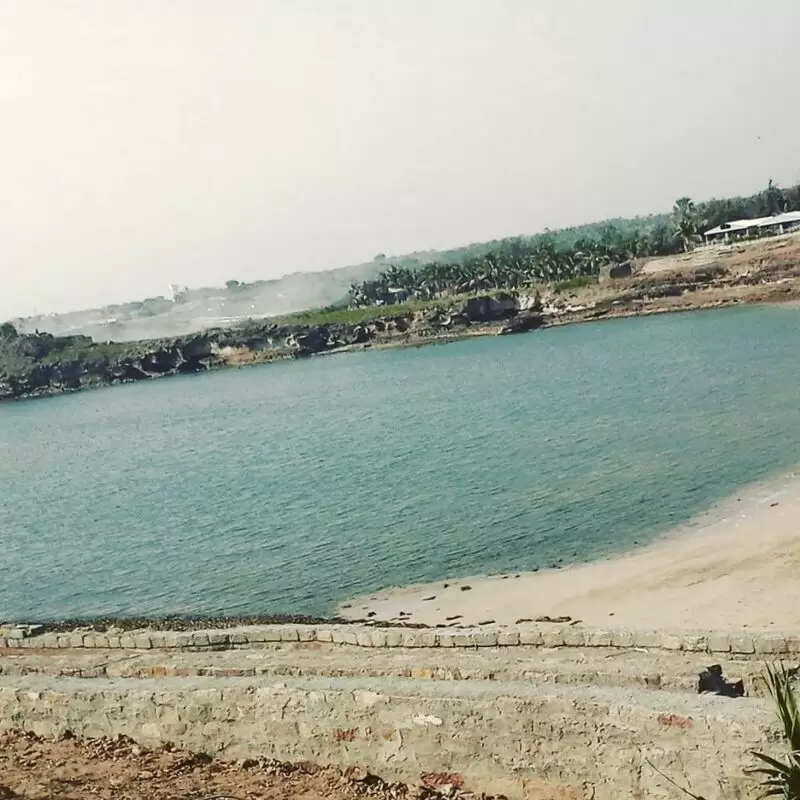 Chakratirth Beach
Khukhari, Diu
Monday - Sunday: Open 24 hours
15. Ghoghla Beach Public Park
When you visit Ghoghla Beach Public Park, you are immersed in the amazing natural beauty of Diu. One of the less commercialized areas, the pristine sandy beaches and clear turquoise waters offer true tranquility. Engage in water sports or relax with a book and feel the freedom in the air. Take a short walk to the nearby village of Ghoghla, which offers unique local delicacies and adds an authentic touch to your experience. Don't miss exploring the archaeological remains near the park for a glimpse into Diu's rich history.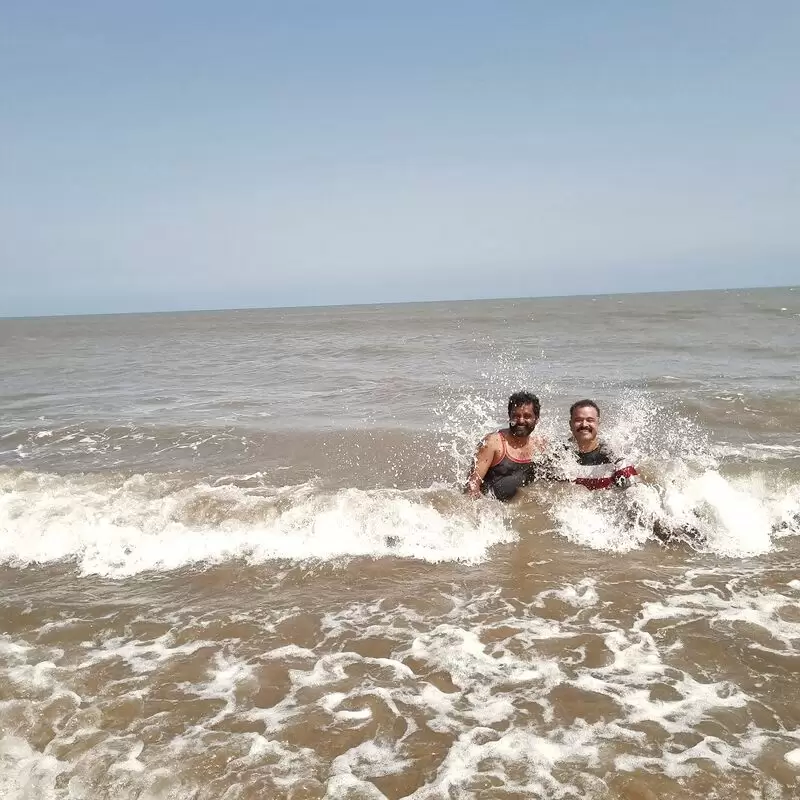 Ghoghla Beach Public Park
P2P3+WCJ, Diu-Una Rd, Ghoghola
16. Sunset Point
Immerse yourself in the enchanting tranquility of Sunset Point, a fascinating hotspot in Diu that offers a breathtaking panorama as the sun sinks into the Arabian Sea. Unlike other destinations, peace and serenity reign here. Birdwatchers can watch seagulls returning home in dramatic silhouettes against the crimson sky. There is nothing like the calming sea breeze and the enchanting play of colors at dusk. Just a short walk away, you can visit the massive Gangeshwar Temple, which stands right by the sea and conveys an ancient spiritual atmosphere.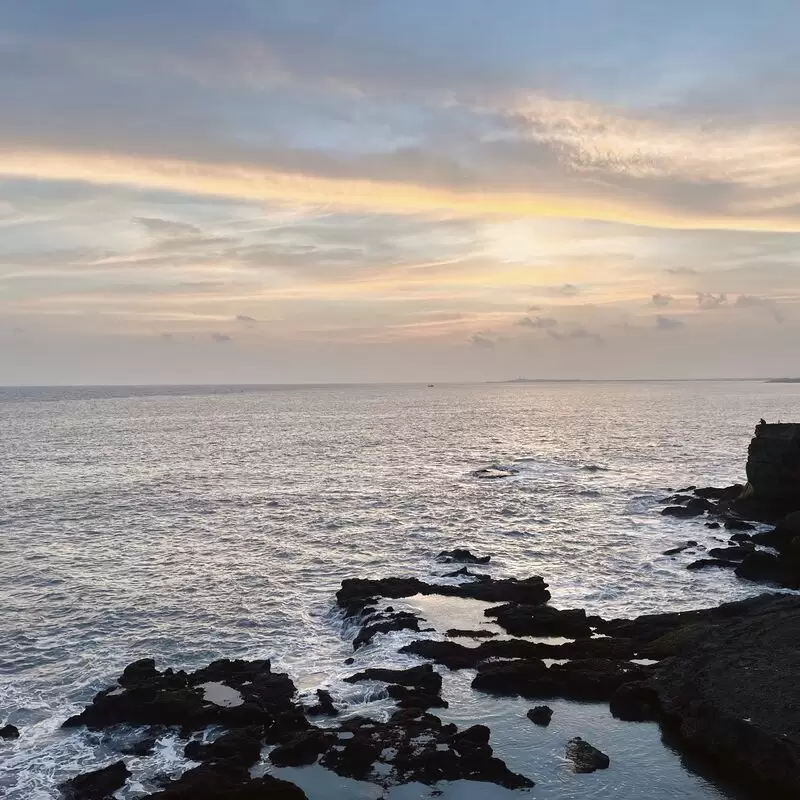 Sunset Point
DDH Beach Rd, PW22+997, Vanakbara
Monday - Sunday: Open 24 hours
17. Pani Kotha
Immerse yourself in the rich history of Diu and visit "Pani Kotha", also known as Fortim-do-Mar, a symbol of Portuguese influence on the region. This majestic seaside fort has an ingenious rainwater collection mechanism. Inside, there is also a noble ancient chapel and a lighthouse. Only about a kilometer away, you can explore Diu Fort or relax at Ghoghla Beach, making "Pani Kotha" a central location for a diverse historical experience in Diu.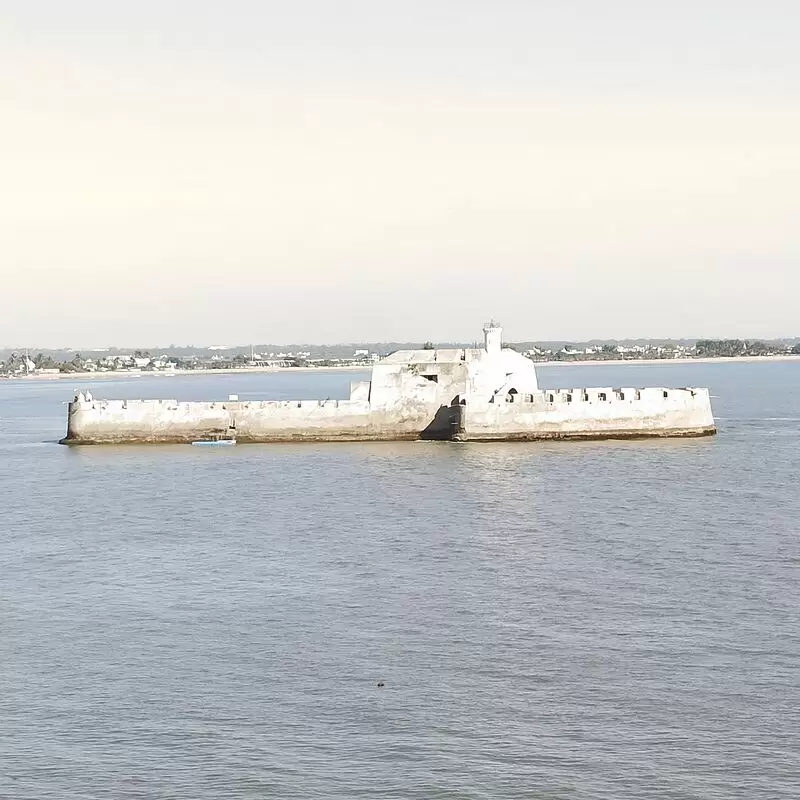 Pani Kotha
PX9W+M79, Fort Rd, Diu
Monday - Sunday: Open 24 hours
18. Diu Museum
Immerse yourself in history at the Diu Museum! The former St. Thomas Church is a marvel adorned with wood carvings and artifacts from centuries past. The evening light filtering through the stained glass windows decorated with artifacts makes for a mystical photo experience! Why not end your tour at nearby Diu Fort, just a kilometer away? It offers panoramic views of the sea and will enchant birdwatchers, photographers, and history buffs alike! It is a truly immersive journey into Diu's rich heritage.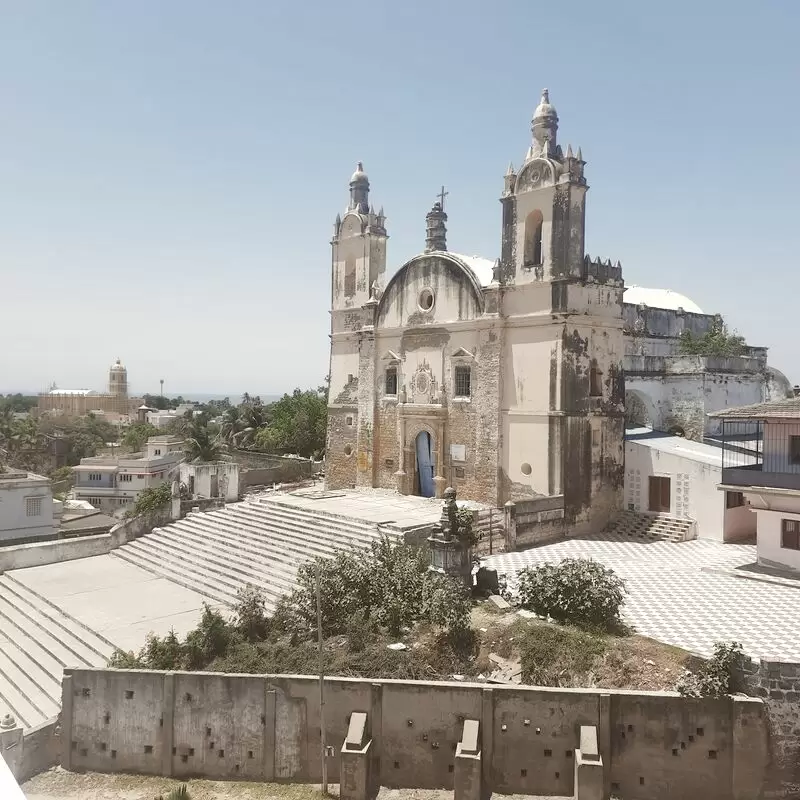 Best Time to Visit Diu
The best time to visit Diu is during the cooler months from October to March. During this time, the weather is pleasant and perfect for exploring the beach, forts and churches. The Diu Festival, held in December, is especially worth seeing for its cultural performances.
Annual Weather in Diu
Diu 3-Day Forecast
Thu, 21 September
Night
80 °F
27 °C
0%
Morning
80 °F
27 °C
58%
Afternoon
84 °F
29 °C
0%
Evening
82 °F
28 °C
0%
Fri, 22 September
Night
80 °F
27 °C
0%
Morning
80 °F
27 °C
0%
Afternoon
84 °F
29 °C
0%
Evening
82 °F
28 °C
0%
Sat, 23 September
Night
80 °F
27 °C
0%
Morning
80 °F
27 °C
0%
Afternoon
84 °F
29 °C
65%
Evening
80 °F
27 °C
61%
Questions & Answers

What languages are spoken in Diu?

In Diu, a tiny island in western India, most of the inhabitants speak mainly Gujarati. However, there are also many people who converse in Hindi. English is not widely spoken among the locals, but is understood and spoken by people working in the tourism industry. Due to the historical Portuguese influence in the region, some older residents still speak a little Portuguese.

Is it a safe destination for solo travelers?

Yes, Diu is generally considered a safe destination for solo travelers. Its quiet beaches, historic forts and Portuguese colonial architecture offer visitors a peaceful and unique experience. Its small size makes it easy to travel around, and the locals are known for their hospitality. However, as with any destination, solo travelers should take general precautions, such as avoiding secluded areas at night and learning about local customs and regulations.

Are there any dress code restrictions in Diu?

There are no special dress codes in Diu. However, it is recommended to respect the local culture and sensibility. Casual and comfortable clothing is appropriate for exploring the city or relaxing on the beaches. When visiting religious sites such as churches or temples, modest clothing is generally expected. It is always a good idea to wear a scarf or shawl to cover the shoulders. Wearing bathing suits or bikinis is acceptable on the beaches.

What are the local delicacies of Diu?

Diu boasts a unique blend of Gujarati cuisine and Portuguese cooking. One specialty is kingfish, a succulent fish dish often fried or prepared as a curry with coconut milk. Another delicacy is the "pau", a Portuguese-style roll often enjoyed with a cup of masala tea. There are also many vegetarian dishes such as "Chakri" - a spiral snack - and "Daal Bhaat Rotli" - an essential combination of lentil soup, rice and flatbread. Finally, be sure to try the local rum, made from palm juice.

How accessible is public transport in Diu?

Public transportation in Diu is easily accessible and allows for convenient exploration of this beautiful city. Buses and auto-rickshaws are common means of transportation. They run everywhere in the city and are also quite efficient. However, if you hire a private cab or a scooter for the day, the trip will be even more pleasant. The city also has a good infrastructure for cyclists. So, the means of transportation in Diu are suitable for any type of traveler. It should be noted that there is no local train service in Diu.

Are credit cards widely accepted in Diu?

Credit cards are accepted in many places in Diu, India, especially in larger hotels, restaurants and some stores. However, as Diu is a small island, some local establishments, markets and transport services may only operate with cash. It is therefore advisable to carry enough cash for small transactions or for places where card payments are not possible. It is also advisable to check in advance with certain establishments to see which payment methods are preferred there.

Is it easy to rent a vehicle in Diu?

In any case, renting a car in Diu is quite easy. You will find numerous car rental agencies that offer all types of vehicles for your needs. Whether you need a smaller car for sightseeing or a spacious one for your family, everything is readily available here. Scooters are also available for those who want to enjoy a breezy ride. All you need is a valid driver's license and you can start exploring Diu on wheels.

Can I drink tap water in Diu?

As a travel guide to Diu, India, I would recommend not drinking tap water directly. Tap water in India, including Diu, may not be purified to Western standards, which can cause health problems for foreigners. Therefore, it is advisable to drink bottled water. Make sure the seal is not broken before use to avoid contamination. If bottled water is not available, you can also boil tap water. Safety while traveling should always come first.

Are there any cultural customs I should be aware of?

Indian culture values modesty, so it is important to dress conservatively to respect local customs. Always remember to remove your shoes before entering religious places. Public displays of affection are often frowned upon. Finally, Indians greeting each other with Namaste by pressing their palms together with fingers pointing upward and bowing can also show their respect and willingness to accept their customs. However, this is not obligatory for foreigners. Indians are warm and hospitable, and if you understand their customs, your visit will be enriching.

What currency is used in Diu?

The official currency of Diu, India, is the Indian Rupee, abbreviated as INR. It is the same currency used throughout India. It comes in various denominations, including coins and paper bills. Coins are available in denominations of 1, 2, 5 and 10 rupees, while banknotes are available in denominations of 10, 20, 50, 100, 200, 500 and 2000 rupees. Please note that it is advisable to have a mixture of smaller and larger denominations to facilitate transactions.

How prevalent is English language in Diu?

The predominant languages in Diu are Gujarati and Hindi, but due to the tourism industry, English is also quite widely spoken. Most locals who work in the tourism industry can communicate well in English. In addition, street signs and restaurant menus are often in English to accommodate foreign tourists. However, English may not be as widely spoken in the less touristy, rural areas of Diu.

How can I reach Diu by air?

Diu is well connected by air to several major cities in India. The local Diu Airport has regular flights from Mumbai and other major Indian cities. Airlines such as Air India and SpiceJet offer regular flights. After landing at Diu Airport, you can hire a cab or take a bus to reach the city center. Thanks to Diu's good air connectivity, tourists can easily reach the Union Territory.

What is the population of Diu?

Diu, one of the Union Territories of India, has a relatively small population. This coastal city on the eastern end of Diu Island has a population of about 44,110, according to recent estimates. The population is diverse, with a mix of cultures, including Gujarati, Portuguese, and other Indian communities. Despite its small size, Diu is a popular tourist destination known for its rich history, beautiful beaches, and colonial architecture.

Is vegetarian food easily available in Diu?

Yes, vegetarian food is readily available in Diu. The region offers a variety of Indian vegetarian dishes, from traditional Gujarati thalis to South Indian dishes. Many restaurants and food stalls offer a wide range of vegetarian options. Considering the diverse group of visitors Diu attracts, it is also possible to find international vegetarian dishes. Whether you are a strict vegetarian or simply prefer vegan food, Diu will always have something to offer you.

What is the night life like in Diu?

Diu offers a soothing yet stimulating nightlife. The O'Coqueiro Music Garden is often the center of nightlife with live performances and groovy music. Several beach bars, such as Lion's Den and Mairoza, serve delicious food and drinks against the backdrop of the calm Arabian Sea. This low-key excitement, coupled with the tranquil surroundings, creates a delightful contrast that suits a variety of moods.

Can I find Wi-Fi connectivity easily in Diu?

While Diu is an amazingly well-preserved remnant of colonial architecture, Internet connectivity can be a bit behind the times. Wi-Fi is not widely available in public facilities, but many upscale hotels make it available to their guests. It is advisable to buy a local SIM card with sufficient data volume to ensure a reliable connection. However, this offers you the perfect opportunity to disconnect from the digital world and fully immerse yourself in the charming surroundings of Diu.

What's the situation with health and medical facilities in Diu?

Diu offers adequate medical care with several hospitals and clinics throughout the region to take care of various health issues. The government hospital provides general medical services, while other specialized visiting doctors attend to more specific needs. There are also pharmacies scattered throughout the region that provide necessary medications. However, for serious or specialized illnesses, it is recommended to visit larger cities nearby that have more extensive medical facilities.

Are there any safety or security issues?

Diu is generally considered safe for tourists, and local laws and customs are respectful of visitors. However, it is always advisable to be careful of your surroundings and personal property. Keep a low profile and avoid going to remote areas late at night. Adhere to local customs, especially at religious sites, and respect the local culture to ensure a hassle-free experience. Always have emergency phone numbers available. It is advisable to follow the local news to keep abreast of any developments.

How do I get a SIM card for my phone in Diu?

To get a SIM card in Diu, visit a local telecom provider dealer such as Airtel, Vodafone or BSNL. You will need to present your passport and a passport size photo. Fill in a form with your details and preferred phone number. Activation can take up to 24 hours. Prepaid cards are a convenient option because they are easy to top up and renew as needed. Note that some providers may offer instant activation using the e-KYC (electronic-know your customer) method.

Do I need any vaccinations before traveling to Diu?

Before visiting Diu, India, you should brush up on your routine immunizations such as measles-mumps-rubella vaccination (MMR), diphtheria-tetanus-pertussis vaccination, chickenpox vaccination, polio vaccination and your annual flu shot. Other vaccinations recommended for travelers to India include hepatitis A, typhoid and, depending on the activity, hepatitis B, Japanese encephalitis and rabies. It is best to seek advice from your doctor or a travel clinic before traveling.

How affordable is Diu for travelers on a budget?

Diu is a great destination for budget travelers. Accommodations range from budget homestays to mid-range hotels that won't put a hole in your pocket. Food is also inexpensive, with numerous local restaurants offering delicious meals at reasonable prices. Transportation is not expensive either, especially with public buses and auto rickshaws. Moreover, many tourist attractions such as Diu Fort and beaches are free to visit. So, a trip to Diu can be quite inexpensive without sacrificing any experiences.

What are some local crafts or products that Diu is known for?

Diu is known for its exquisite craftsmanship and boasts a rich tradition of making items from turtle shells, which adds a unique charm to the island's culture. The island is also known for its beautiful handmade items made from coconut shells. In addition, the local market is known for its pottery art. The local artisans know how to make wonderful artifacts out of clay. From traditional clothing to woven bamboo mats and baskets, Dinu's skill in handicrafts gives this charming seaside destination a unique cultural identity.

Is Diu child-friendly for traveling with family?

Yes, Diu is absolutely child-friendly and suitable for family vacations. This serene coastal town offers many safe and fun attractions for children. Children can enjoy the beautiful and clean beaches, especially Nagoa Beach with its calm waters and various water sports. Ancient forts and museums such as Diu Fort and the Shell Museum offer educational experiences. There is also a nocturnal zoo that is home to various species of nocturnal creatures that are particularly fascinating to children.

How common are English-speaking tour guides in Diu?

English-speaking tour guides are quite common in Diu due to its popularity as a destination that attracts visitors from all over the world. Many tour guides are bilingual or even multilingual and have a good command of the English language to adapt to international tourists. In addition, many tours are specifically designed for English speakers and offer a deep understanding of the local culture, history and sights.

Is Diu a good spot for photography enthusiasts?

Diu is indeed a fantastic destination for photography enthusiasts. The island is known for its tranquil beauty, picturesque scenery and diverse cultural influences. Visitors can take breathtaking shots of Diu's pristine beaches, well-preserved Portuguese architecture, ancient forts and beautiful churches. Diu also offers captivating seascapes and interesting inhabitants, making it an ideal location for landscape and lifestyle photography.

Feedback

I hope you found this article informative and helpful. I'm eager to improve the content and make it even more valuable for you. If you have any feedback or suggestions, I would love to hear from you.

Do you have any tips or hidden gems that you think should be added to the list? Are there any areas that you feel could use more explanation or clarification?

Your input is greatly appreciated and will help us to continue providing high-quality content that meets your needs and interests. Please feel free to share your thoughts.