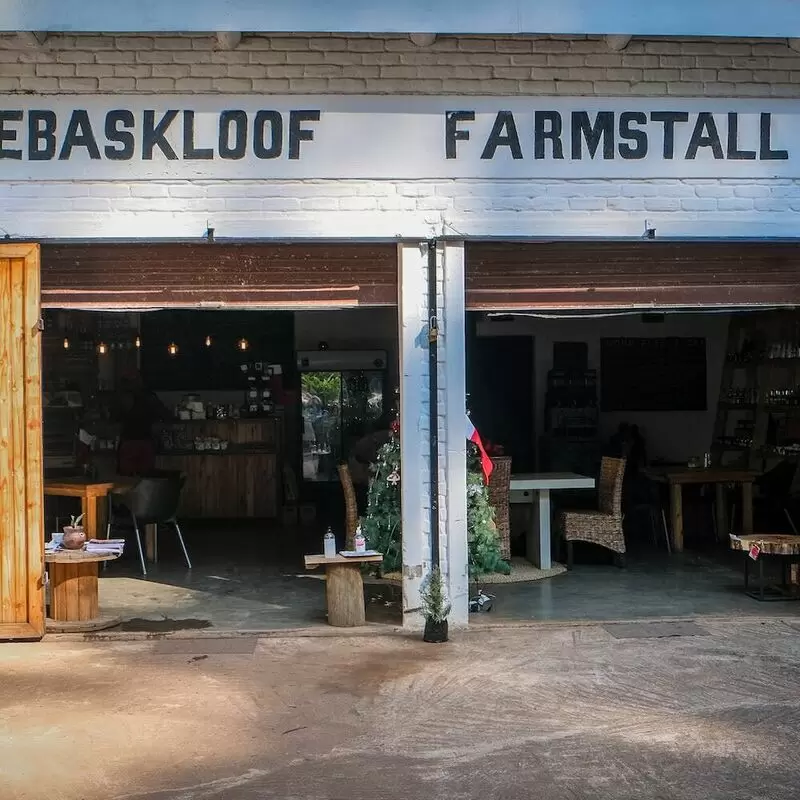 1. Woodbush Forest Reserve

A forest lover's dream, Woodbush Forest Reserve is a hidden gem in Tzaneen, home to the largest indigenous forest in Limpopo Province. The lush greenery, abundant wildlife and melodious birdsong will delight you. Enjoy hiking, mountain biking or a leisurely picnic amidst the tranquil surroundings.

An insider tip: don't miss the breathtaking Debegeni Waterfalls nearby, with their natural pools inviting you to take a refreshing dip. Drive a bit further into the Magoebaskloof where you will find the fascinating Duiwelskloof, a sight that will be etched in your memory.

Woodbush Forest Reserve
Capricorn District Municipality

Monday - Sunday: Open 24 hours
2. Debengeni Falls
The Debengeni Waterfalls are a must-see in Tzaneen. They offer a breathtaking sight as the water cascades down the diverse rock bed into a heart-shaped basin. The lush greenery of the surrounding area provides perfect picnic spots under canopied trees. Listen to the melodious songs of various bird species as you feel the cool mist on your face. The Magoebaskloof bird watching route, just a short hike away, promises an amazing bird watching experience that will make your visit to Tzaneen unforgettable.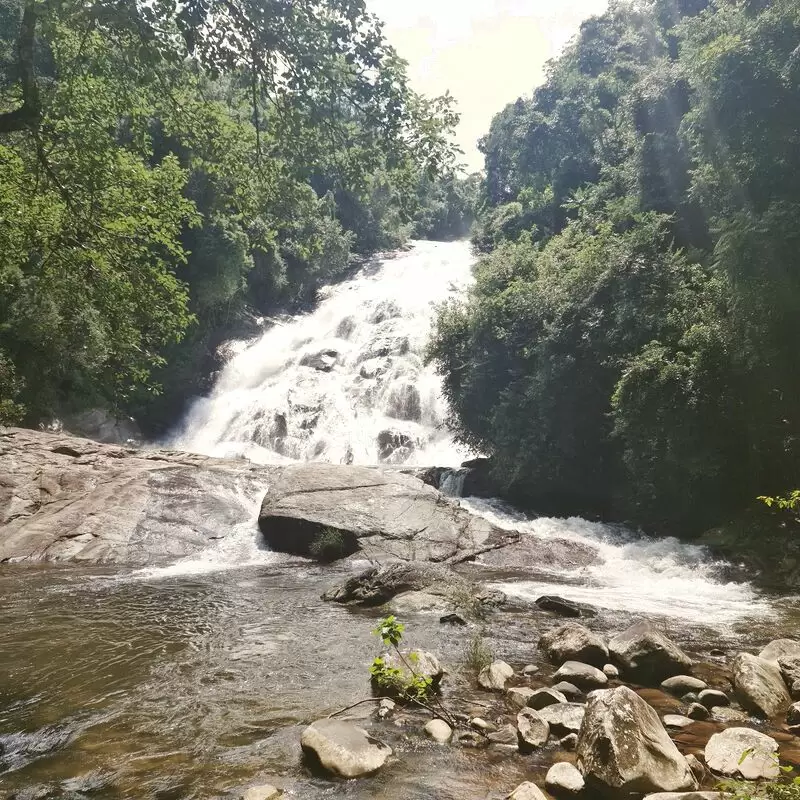 Debengeni Falls
Tzaneen
Monday - Sunday: 8:00 AM – 5:00 PM
3. Letaba River Lodge
A trip to Tzaneen is not complete without a stopover at Letaba River Lodge. Set amidst green landscapes, the lodge is a perfect retreat. The place is known for its various adventure activities that come with the meandering river. Nearby is the extraordinary Royal Oaks Butterfly Garden, home to a variety of exotic species that will delight nature lovers. Unleash your inner explorer as you bask in the distinctive South African setting!
Letaba River Lodge
26 broederstroom drift, Tzaneen
Monday - Sunday: 6:00 AM – 9:00 PM
4. Tzaneen Country Lodge
Immerse yourself in the lush tranquility of "Tzaneen Country Lodge", a hidden gem in the heart of Tzaneen. Relax in luxury, admire the abundant birdlife or explore the pristine beauty of the native forest. Adventure seekers should inquire about the thrill of nearby off-road quad biking. Just a 15-minute drive away, the breathtaking Modjadji Cycad Reserve is a must-visit. A leisurely stroll among the world's largest concentration of a single variety of cycad - an unforgettable experience!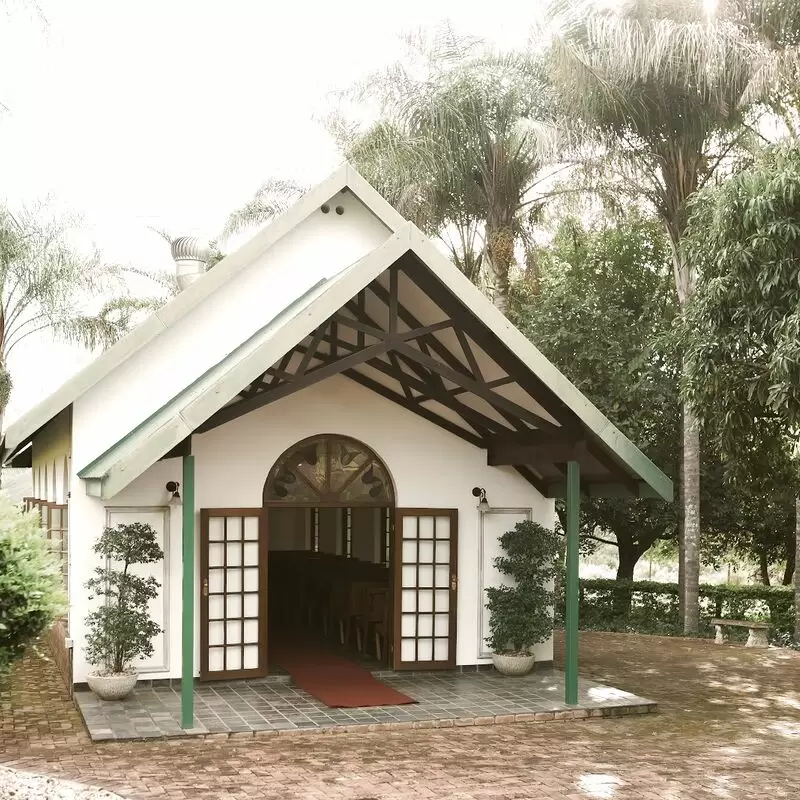 Tzaneen Country Lodge
Tarentaal 524, En Route R71, Tarentaalrand, Tzaneen
Monday - Sunday: Open 24 hours
5. Fairview Hotel Spa and Golf Resort

Perfectly nestled in the tranquility of nature, Fairview Hotel, Spa and Golf Resort in Tzaneen is much more than a luxurious resort. With its highly rated golf course, it is a golfer's dream, and with its world-class spa, it is a paradise for those seeking relaxation. Add to that delicious cuisine in an atmosphere that invites you to relax.

And just a few kilometers away are the enchanting Magoebaskloof Birders' Cottages, an insider tip and fantastic place for bird watching.

Fairview Hotel Spa and Golf Resort
Old Gravelotte Road, Limpopo, Manorvlei Farm Extention 8, Tzaneen

Monday - Sunday: 6:00 AM – 10:00 PM
6. Agatha Forest Reserve
Venture into the heart of Agatha Forest Reserve, where nature touches the soul in its purest form. Be enchanted by the kaleidoscopic flora or hunt for magnificent bird species among towering, ancient trees. Discover hidden paths that promise tranquility, or get acquainted with the ephemeral beauty at dusk. Don't miss the extraordinary views from the nearby Coach House Hotel. Take a short trip to the breathtaking Debengeni Waterfalls, just a 30-minute drive away, to make your nature excursion even more beautiful.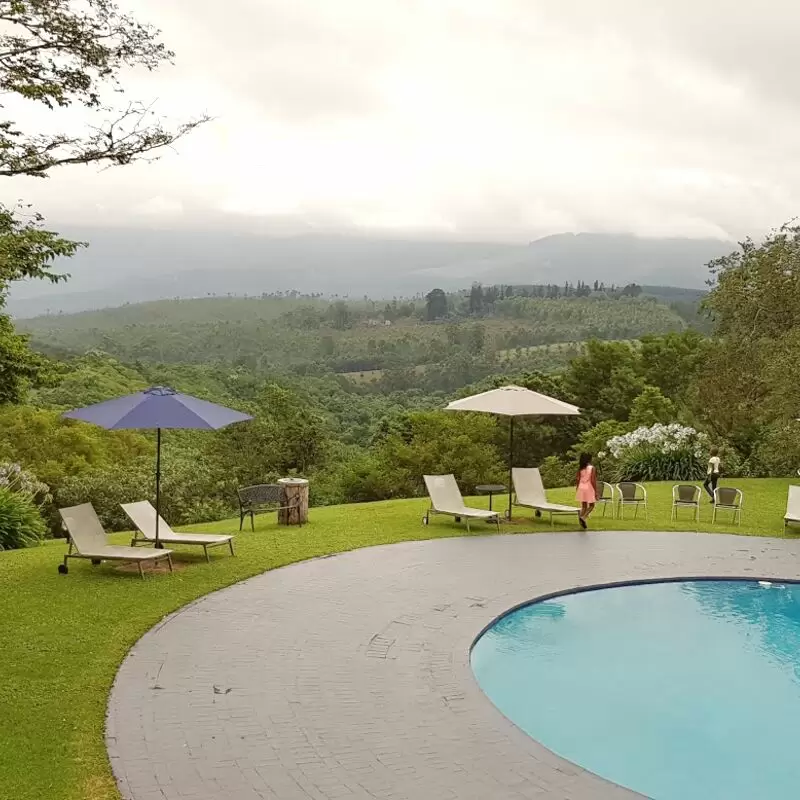 Agatha Forest Reserve
7 Kiepersol Street, Aqua Park, Tzaneen
7. Hans Merensky Nature Reserve
Take a trip into the wilderness and visit the Hans Merensky Nature Reserve in Tzaneen. It is a nature lover's paradise and is home to diverse flora and fauna, including hippos, antelopes and over 200 species of birds. On the reserve's hiking trails, you'll encounter magnificent fig trees that are home to the rare purple-crested turaco. Don't miss the magnificent view of the sunset over the dam. In addition, the nearby Modjadji Cycad Reserve and Agatha Crocodile Ranch offer more exciting exploration opportunities.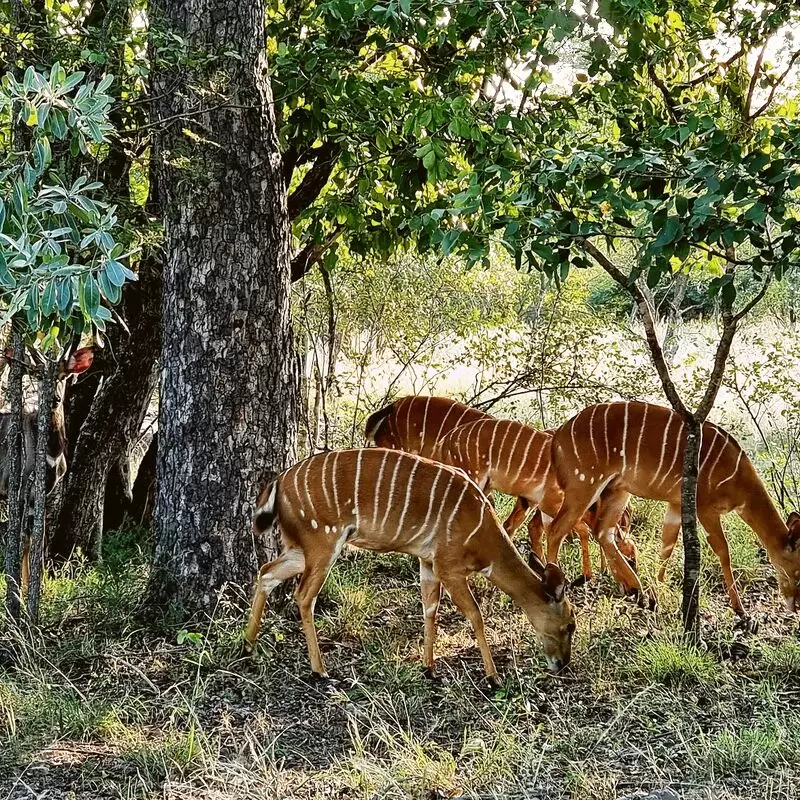 Hans Merensky Nature Reserve

8. Kings Walden Garden Manor

Immerse yourself in the historic charm of Kings Walden Garden Manor, surrounded by enchanting century-old gardens. This colonial-style manor in Tzaneen offers captivating views of the majestic Wolkberg Mountains. Experience unparalleled tranquility, dine al fresco under the starry African sky, and sample the local delicacy of crocodile steak.

An insider tip: It is only a stone's throw to the fascinating Debengeni Waterfall, which you should definitely see during your stay. Don't forget your camera, because this beautiful landscape is a photographer's dream.

Kings Walden Garden Manor
Agatha Road AH 19, Tzaneen
9. Tzaneen Earth Spa

Tzaneen Earth Spa is an oasis of tranquility tucked away in the middle of the South African wilderness. Known for its unique treatments using natural materials, it promises a holistic experience that nourishes body, mind and spirit alike.

Insider tip: Don't miss the signature mud wrap, which uses local volcanic soil for an incredible detox experience. Plus, it's just a stone's throw from the vibrant Modjadji Cycad Nature Reserve-an added bonus for nature lovers.

Tzaneen Earth Spa
Tarentaalrand, Tzaneen

Monday - Saturday: 9:00 AM – 7:00 PM
Sunday: 9:00 AM – 4:00 PM
10. Agatha Crocodile Ranch
Agatha Crocodile Ranch in Tzaneen offers an exciting and educational experience where you can get up close and personal with these prehistoric animals. Meet the more than 220 Nile crocodiles, participate in impressive feedings and learn about their conservation. Feeling adventurous? Get ready for a cage dive with these majestic predators. Just minutes away is the picturesque Debengeni Waterfall, a perfect picnic spot that will provide a serene contrast to your electrifying crocodile adventure! Plan wisely and visit both attractions in one day to enhance your Tzaneen trip!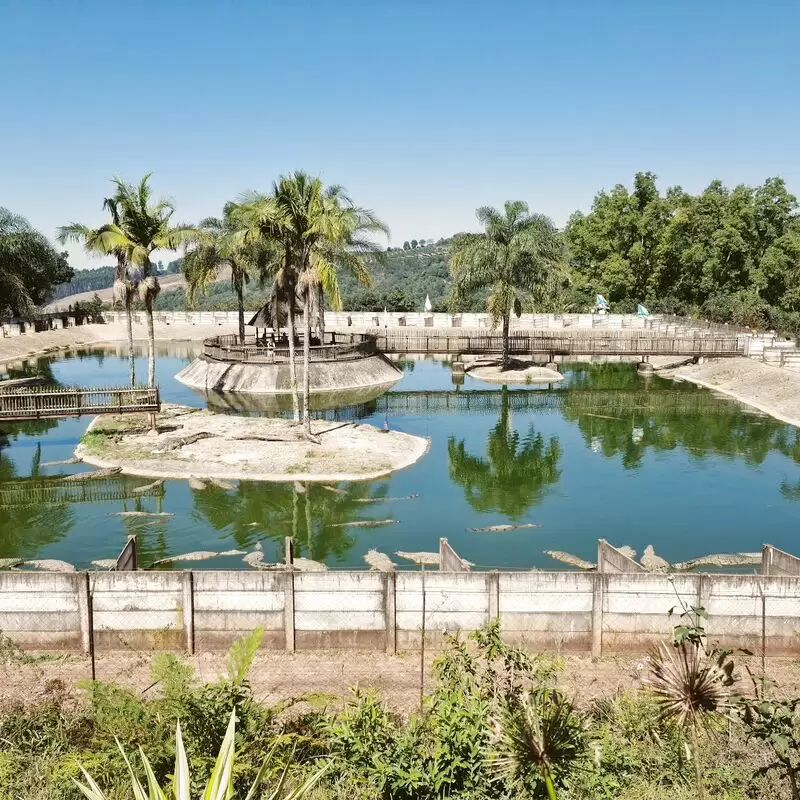 Agatha Crocodile Ranch
AB17, ROAD D523, Agatha St, Tzaneen
Monday - Sunday: 9:00 AM – 3:30 PM
11. Tzaneen Dam Wall
The Tzaneen Dam Wall is a hidden gem in Tzaneen, offering breathtaking views of the dam and the lush surrounding landscape. This man-made wonder contributes to a tranquil setting perfect for a picnic. Enjoy a peaceful walk along the dam wall or participate in exciting fishing activities. Not far away are the majestic Magoebaskloof Mountains and the beautiful Modjadji Cycad Reserve, which offers remarkable opportunities for hiking and exploring South Africa's oldest cycad forest. Definitely worth a visit!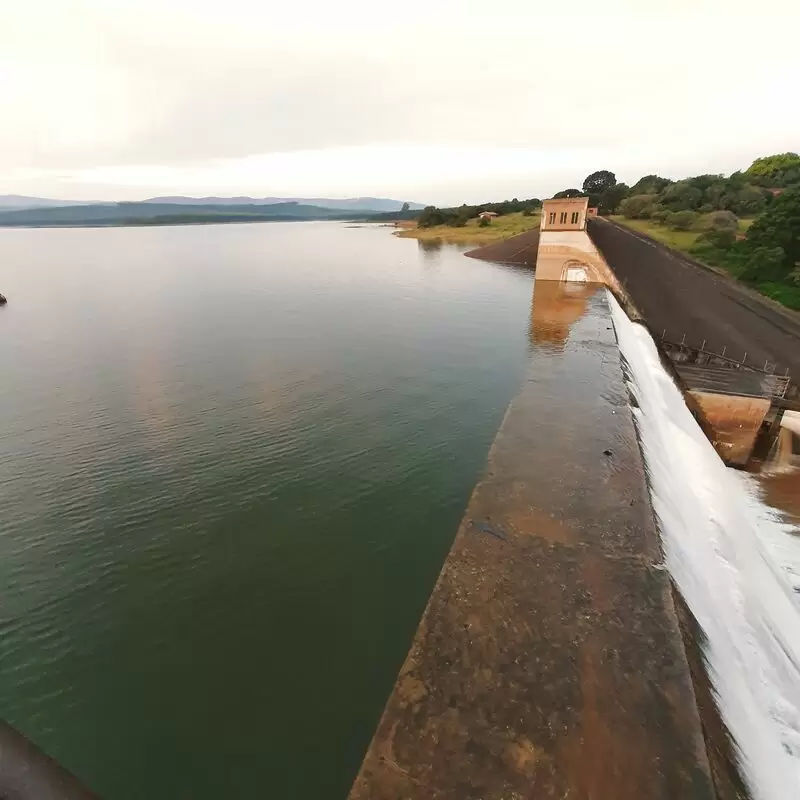 Tzaneen Dam Wall
7H Tzaneen Pl, Aqua Park, Tzaneen
12. The Bohemian Guest House Tzaneen
The Bohemian Guest House in Tzaneen is an absolute gem bathed in picturesque beauty. Art lovers will appreciate the creativity that goes into every corner of the decor. It offers tempting meals, spacious accommodations and experienced hosts who are always eager to make your stay a memorable one. Nearby are the magical Debengeni Waterfalls and the fascinating Modjadji Cycad Nature Reserve, which offer wonderful opportunities for day trips. For an adrenaline rush, you can also opt for the Magoebaskloof Canopy Tours. A truly unique experience that you should not miss!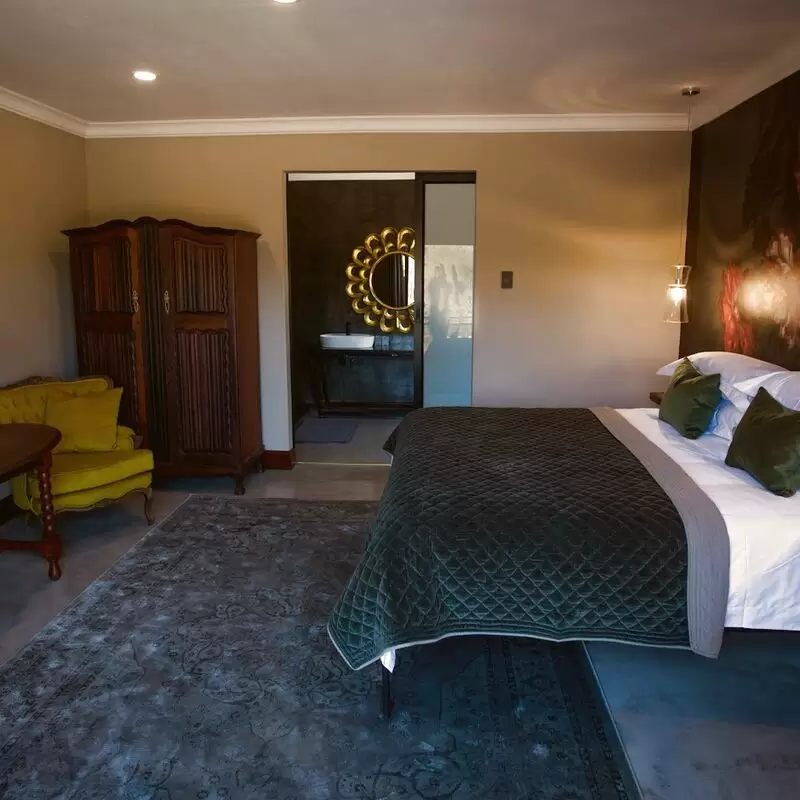 The Bohemian Guest House Tzaneen
3 Bohemia St, Arbor Park, Tzaneen
Monday - Friday: 7:00 AM – 8:00 PM
Saturday: 8:00 AM – 8:00 PM
Sunday: Closed
13. Lekgalameetse Provincial Park
Experience South Africa's hidden treasure, Lekgalameetse Provincial Park in Tzaneen, a paradise for nature lovers and bird watchers! The park is surrounded by lush scenery and features dramatic mountain ranges, breathtaking waterfalls, and diverse flora and fauna. Delight in rare bird species or try your luck at catching a glimpse of the elusive leopard! The nearby Modjadji Cycad Reserve is home to the largest concentration of cycad species in the world! A trip to Tzaneen is not complete without visiting these natural gems.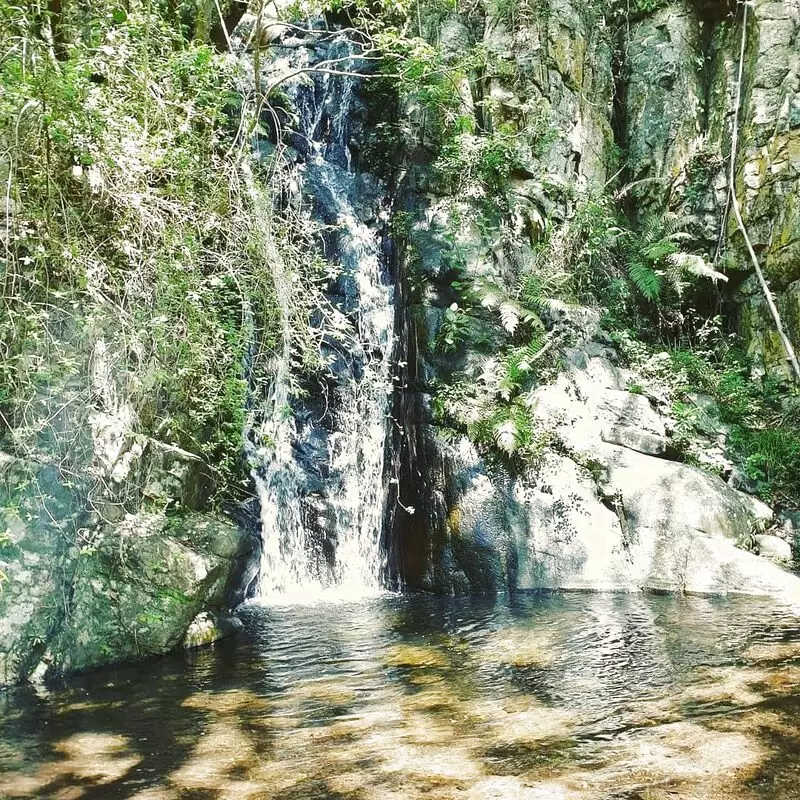 Lekgalameetse Provincial Park
Ofcolaco
14. Mhangela Tea Garden and Animal Touch Farm
Explore Mhangela Tea Garden and Animal Touch Farm in Tzaneen for an unparalleled experience. Immerse yourself in the world of tea growing, sample local dishes and get up close and personal with the farm's friendly animals. Get a unique insight into South Africa's agriculture while your children enjoy the interactive environment. Don't miss the insider's tip, a leisurely walk through the blue eucalypt forest. Nearby attractions include the lush Tzaneen Dam and the stunning Debengeni Waterfall. A perfect fusion of nature and culture!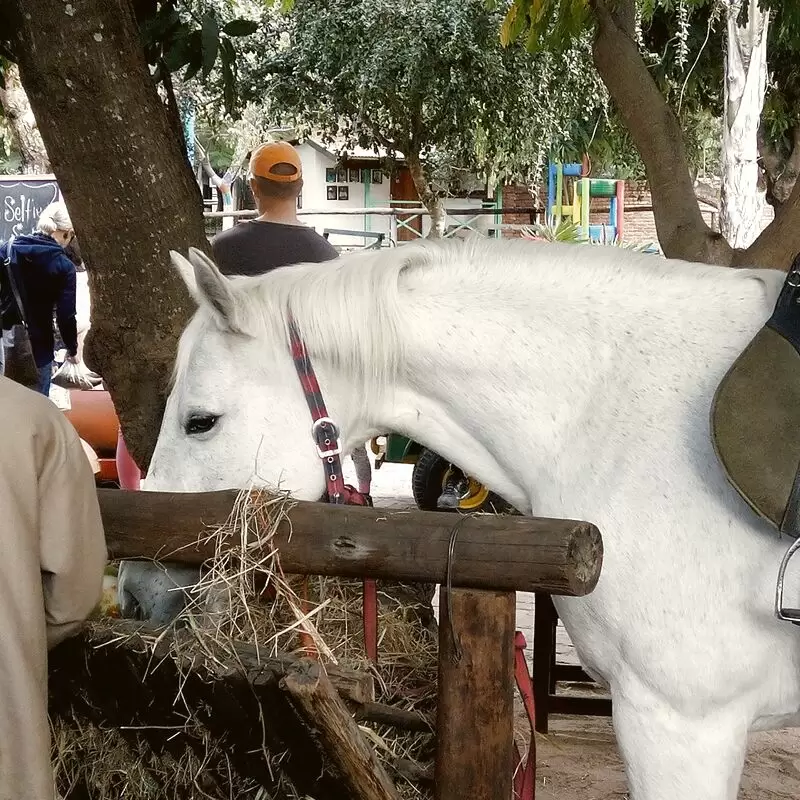 Mhangela Tea Garden and Animal Touch Farm
Farm Tarentaalrand 524, Tarentaalrand, 0859
Monday - Friday: 8:00 AM – 5:00 PM
Saturday: 8:00 AM – 4:00 PM
Sunday: 9:00 AM – 3:00 PM
15. Tzaneen Convention Centre
Known as a premier event venue, Tzaneen Convention Centre combines elegance with local beauty. Nestled in lush gardens, it offers its visitors an atmospheric ambiance. Here you can attend high-profile conferences or enjoy tranquil weddings. The ornate design reflects the cultural heritage of Tzaneen, while the surroundings convey a calming zen. Just a stone's throw away, you can explore the mesmerizing Magoebaskloof Mountains, a hidden treasure for hiking enthusiasts who love breathtaking views.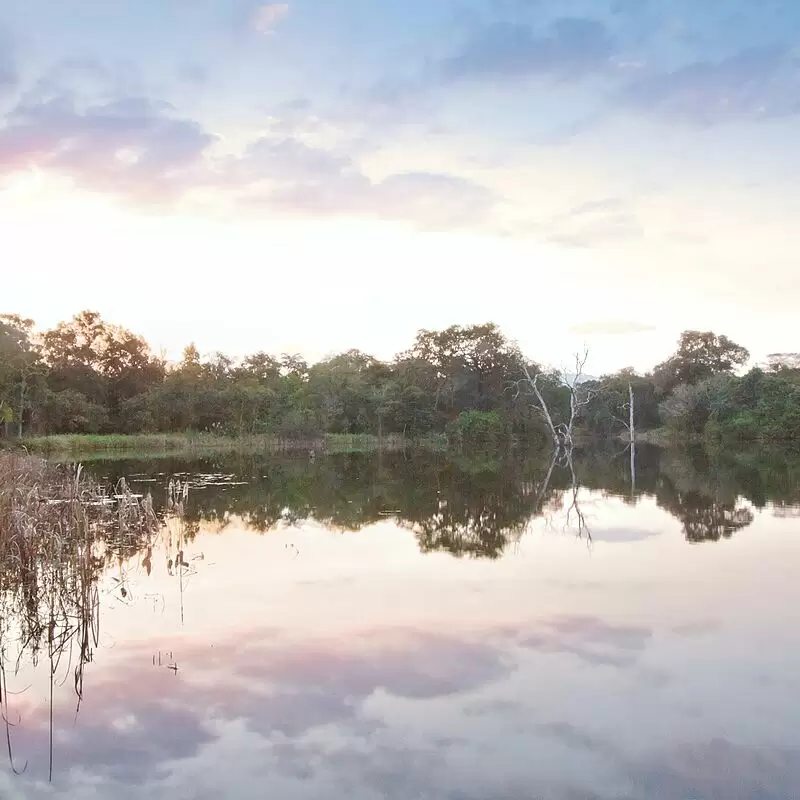 Tzaneen Convention Centre
TCC, R71, Box 1, Farm Tarentaalrand Tarentaalrand Tarentaalrand, Tzaneen
Monday - Sunday: 6:00 AM – 12:00 AM
16. Modjadji Nature Reserve
A visit to Modjadji Nature Reserve is like entering an enchanted realm. This stunning place has the world's largest concentration of a single cycad species and is a green kingdom full of botanical uniqueness. The reserve is named after the rain queen Modjadji and holds great spiritual significance for the locals, adding to its mystical aura. Nearby, be sure to visit the fascinating Debengeni Waterfalls and the charming farmers' market of Magoebaskloof.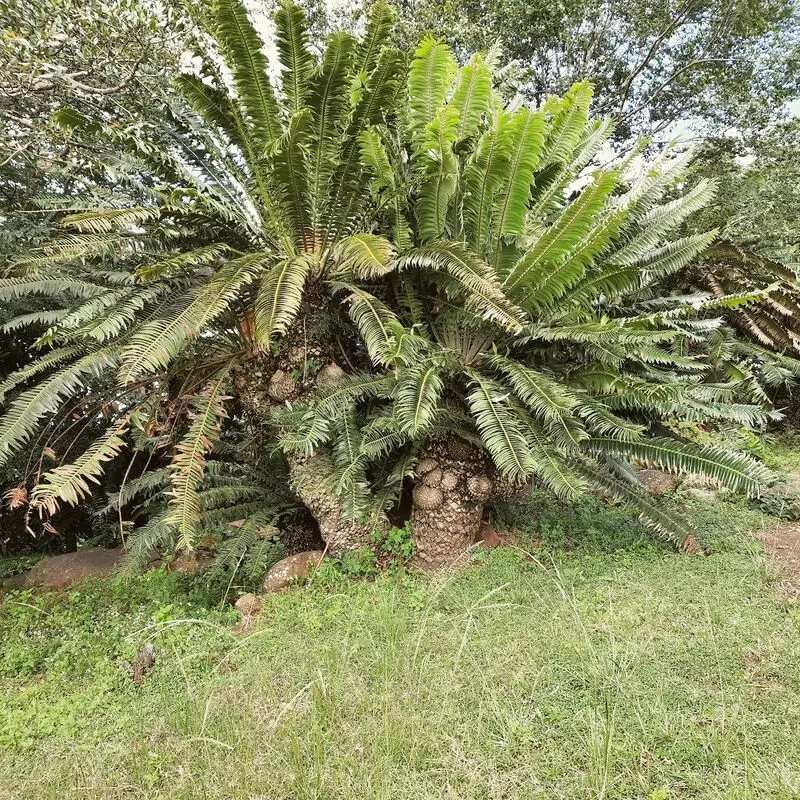 Modjadji Nature Reserve
Ga Modjadji
17. Tzaneen Showground
Venture into the heart of Limpopo Province and experience the vibrant charm of the Tzaneen Showground. With its numerous local events such as fairs, concerts and the popular annual agricultural show, it is a melting pot of local culture and innovation. Its proximity to the Debengeni Waterfall adds a touch of adventure. Discover the flair of South African talent or simply enjoy delicious local cuisine while marveling at the organized chaos - an experience worth soaking up.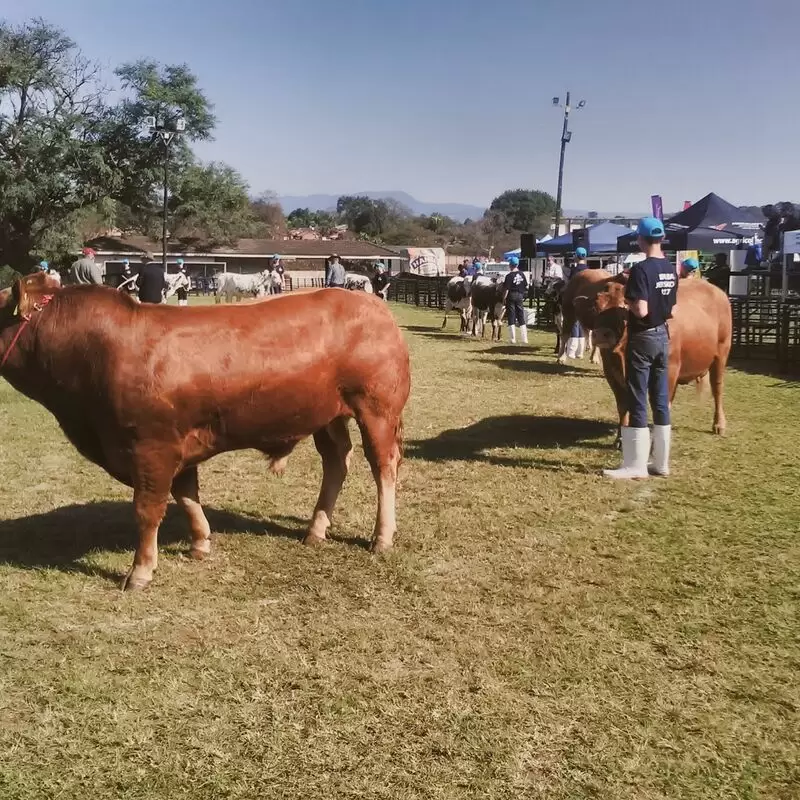 Tzaneen Showground
R71, Aqua Park, Tzaneen
Monday - Friday: 8:00 AM – 4:00 PM
Saturday - Sunday: Closed
18. Tarentilos
Tarentilos in Tzaneen offers a unique blend of tranquility and adventure. This eco-friendly, self-catering facility offers quaint, well-appointed chalets on the shores of a peaceful lake. Imagine barbecuing under the stars or taking peaceful walks through lush greenery and wildlife! Tarentilos is a hidden gem that reveals its secrets only to those who love the splendor of nature. It is also just a short drive from the stunning Modjadji Cycad Reserve, a spectacle of ancient flora that must be seen.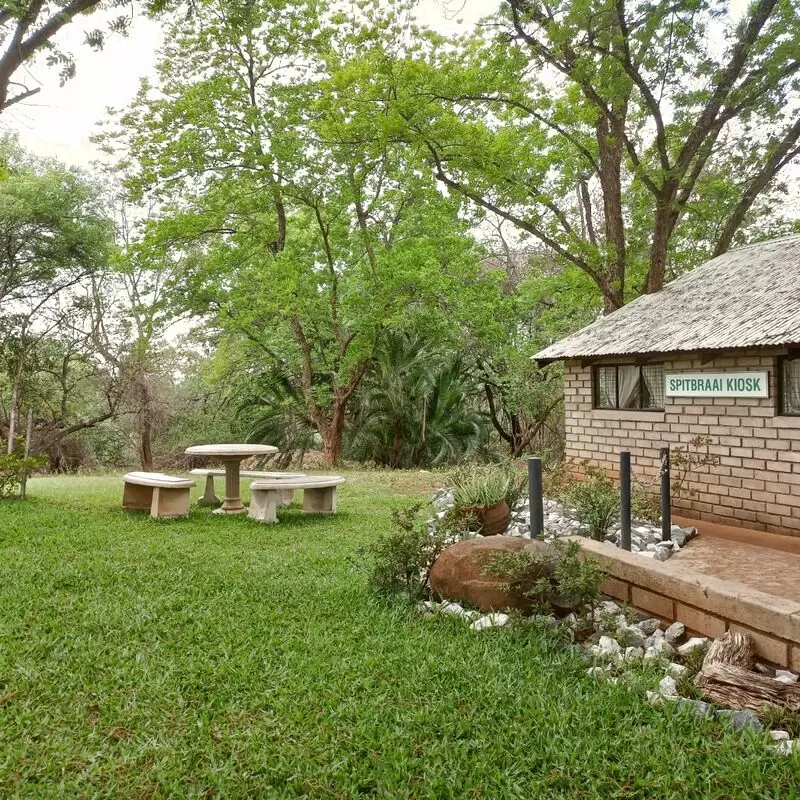 Tarentilos
25, Yamorna, Tzaneen
Monday - Sunday: 8:00 AM – 6:00 PM
Best Time to Visit Tzaneen
The best time to visit Tzaneen, South Africa, is during the dry winter months from May to September. During this time, temperatures are pleasant and rainfall is relatively low, providing optimal conditions for wildlife viewing and outdoor activities.
Annual Weather in Tzaneen
Tzaneen 3-Day Forecast
Wed, 27 September
Night
65 °F
18 °C
72%
Morning
62 °F
17 °C
71%
Afternoon
61 °F
16 °C
69%
Evening
62 °F
17 °C
67%
Thu, 28 September
Night
62 °F
17 °C
65%
Morning
62 °F
17 °C
63%
Afternoon
70 °F
21 °C
68%
Evening
70 °F
21 °C
0%
Fri, 29 September
Night
66 °F
19 °C
0%
Morning
67 °F
19 °C
0%
Afternoon
83 °F
28 °C
0%
Evening
82 °F
28 °C
0%
Questions & Answers

What is the local language spoken in Tzaneen?

The local language spoken in Tzaneen, South Africa is Tsonga, also known as Shangaan. This Bantu language is the native language of the Tsonga people, most of whom live in the Limpopo province where Tzaneen is located. However, you will also hear other South African languages spoken in Tzaneen, such as Northern Sotho (Sepedi), Zulu, and the country's official language, English.

Is it safe to travel around Tzaneen?

Yes, Tzaneen is generally considered safe for travelers. As with any destination, it is always important to take basic safety precautions, such as being aware of your surroundings, especially at night, and keeping personal belongings safe. The city is known for its friendly locals and has a lower crime rate than most major cities in South Africa. However, you should always check travel advisories before you leave.

What local dishes should I try while in Tzaneen?

While in Tzaneen, you should try boerewors, a local sausage flavored with spices and typically served at barbecues. Biltong, a cured and dried meat similar to beef sausage, is another snack you should try. For a hearty main dish, try Pap en Vleis, a combination of hearty braised meat and corn porridge. Finally, try Malva Pudding, a sweet, spongy apricot dessert often served with custard or ice cream. Each dish offers a unique taste of South African culture and tradition.

What unique cultural experiences does Tzaneen offer?

Tzaneen, set amidst the lush landscapes of South Africa, offers rich cultural experiences. There is a mix of ethnic groups here, resulting in a variety of local languages and traditions. Experience the Tsonga culture at Nyani Cultural Village with dance and drum performances. Discover the rich history at Kriger House Museum and sample local fruits at local farms. Join Sepedi communities at their festivals and discover crafts at local markets. South Africa's cultural diversity can truly be experienced firsthand here.

Do people in Tzaneen speak English?

Yes, people in Tzaneen speak English, as it is one of South Africa's 11 official languages. However, you will find that a significant number of locals also communicate in Tsonga and Northern Sotho, reflecting the rich cultural diversity of the region. Nevertheless, English is widely understood and frequently used in schools, businesses, and government offices. Although accents vary, visitors can usually communicate easily in English.

What currency is used in Tzaneen?

The currency used in Tzaneen, South Africa is the South African Rand, abbreviated as ZAR. It is the official and main currency used throughout South Africa. Financial transactions, including shopping, dining and paying for accommodations and services, are conducted in this currency. Credit cards are also widely accepted in this region. Be sure to exchange enough money for your trip to ensure smooth transactions.

How can I travel to Tzaneen from Johannesburg?

Tzaneen is located about 420 km northeast of Johannesburg. The fastest way to reach Tzaneen is by road, either by car or by long-distance bus. The journey usually takes about five hours. Please note that some roads are subject to tolls. Alternatively, you can fly to Polokwane and take a car or bus from there to Tzaneen, which takes about an hour.

What wild animals can I see near Tzaneen?

When visiting Tzaneen, you will have the opportunity to see a variety of wildlife. These include elephants, lions, leopards, buffalo and rhinos, known as the Big Five. There are also zebras, hippos, various antelope species and numerous bird species. Since Tzaneen is located near reptile parks, you may also encounter crocodiles and various species of snakes.

Are there medical facilities available in Tzaneen?

Yes, Tzaneen is equipped with medical facilities that provide health services to residents and visitors. The Tzaneen MediClinic is a modern, high-quality private hospital that provides excellent medical care. Tzaneen Provincial Hospital and Van Velden Hospital are other major healthcare facilities in the city. There are also numerous clinics, doctors' offices and pharmacies that can cater to both routine and urgent medical needs.

Are there any local customs I should be aware of?

In Tzaneen, South Africa, it is very important to show respect to your elders and everyone you meet. Don't just assume that people speak English; it is polite to ask in their native language, "Do you speak English?" The local Sotho phrase is "Na o bolela sekgowa?". It is also customary to greet people with a warm handshake, often with the left hand touching the right forearm of the other person to show sincerity and respect.

How reliable is the public transport system in Tzaneen?

Public transportation in Tzaneen consists mainly of minibus cabs and private cabs, which are often used by locals. While these options are generally reliable for traveling short distances within the city, they may not be ideal for tourists due to irregular schedules and varying fares. There is also no proper bus or train system for public transportation. Therefore, it is more advisable to use the facilities organized by tour guides or rent a private vehicle for comfort and convenience.

What type of plug and voltage is used in Tzaneen?

In Tzaneen, South Africa, the standard voltage is 230 V with a frequency of 50 Hz. The plugs and sockets commonly used are type M, which has three round pins in a triangular pattern. It is advisable that travelers bring a universal adapter if their devices do not fit this plug type or voltage level to ensure that they can properly charge and use their electronic devices.

Is the water in Tzaneen safe to drink?

Yes, the water in Tzaneen is generally safe to drink. The municipality treats all tap water and regular quality checks are carried out to ensure safety. However, it is recommended that travelers use bottled water, especially those with sensitive stomachs, as local water may contain various minerals and microbes that are not suitable for all people. In some rural areas, there may not be access to treated tap water, so bottled water is essential.

Is there an airport in Tzaneen?

Yes, there is indeed an airport in Tzaneen, South Africa. It is the Tzaneen Airport, which is frequently used by light aircraft and charter flights. The airport is relatively small and is not served by larger commercial flights. However, it provides easy access to this part of the Limpopo Province. If you are arriving by commercial flight, the nearest major airport is Polokwane International Airport, which requires an additional road trip to Tzaneen.

What do locals in Tzaneen do for fun?

Locals in Tzaneen, South Africa, enjoy a range of outdoor activities due to the area's natural beauty and excellent weather. They love visiting the nearby Tzaneen Dam for fishing and picnicking, hiking in the surrounding mountains, and exploring the area's historical sites. They also enjoy visiting local farms and orchards to buy fresh produce. Social activities revolve around local restaurants, outdoor markets and cultural festivals that celebrate the region's rich heritage.

Is it common to tip in Tzaneen?

Yes, tipping is a common practice in Tzaneen, South Africa, largely due to the culture of hospitality. Generally, guests tip 10-15% of the bill at restaurants and cafes. It is also common to tip hotel staff, tour guides and cab drivers for good service. However, the amount of tip is generally at one's discretion and locals usually tip based on the service provided. It is always appreciated as a sign of satisfaction with the services rendered.

What's the general cost of living like in Tzaneen?

Tzaneen is a fairly inexpensive city in South Africa. Residents can enjoy a decent life without spending extravagantly. The cost of housing and rent is relatively low compared to larger cities. The same is true for everyday goods such as food, transportation, restaurants and utilities. The price index may fluctuate slightly, but compared to international standards, the cost of living in Tzaneen is relatively affordable.

Do I need a Visa to visit Tzaneen?

Whether you need a visa to visit Tzaneen in South Africa depends largely on your nationality. Some nationalities are exempt from visa requirements for stays of less than 90 days. However, if your country does not have a visa waiver agreement with South Africa, you will need to apply for a visa before your trip. It is best to check with your local South African embassy or consulate for specific information.

Can I use credit cards widely in Tzaneen?

Yes, credit cards are widely accepted in Tzaneen. Established businesses such as hotels, restaurants and stores accept major credit cards such as Visa and Mastercard. However, at smaller establishments, local markets, or if you plan to venture into more rural areas, you should carry South African rand, as cash may be the only accepted payment method. Always check with individual vendors for payment options.

How's the internet connectivity in Tzaneen?

Tzaneen in South Africa generally has good Internet connectivity. The region is served by several local Internet providers offering different types of connections such as ADSL, fiber optics and mobile data. However, the speed and quality of service can vary, especially in rural or remote areas. It is advisable to inquire with accommodation providers about Internet services or take out a local mobile data plan for uninterrupted connections.

Are there any endemic flora or fauna in Tzaneen?

Tzaneen, South Africa, boasts a lush, biodiverse environment that is home to a variety of plants and animals. One of the unique species found here is the samango monkey, an endemic primate that is frequently spotted in the region's forests. As for flora, the area is known for its orchards and plantations of avocados and macadamia nuts. Tzaneen's unique mix of high rainfall and fertile soil also supports a variety of other plant species that represent South Africa's rich ecological diversity.

Do I need any specific vaccinations before travelling to Tzaneen?

While no specific vaccinations are required for Tzaneen, it is important to ensure that your routine immunizations such as measles-mumps-rubella, diphtheria-tetanus-pertussis, varicella, polio, and the annual flu shot are up to date. Due to the country's tropical location, vaccinations against hepatitis A and typhoid are also recommended for most travelers. Malaria is common in some regions of Limpopo Province, where Tzaneen is located, so antimalarials are often advised. Always consult with your doctor before traveling.

Is Tzaneen a family-friendly destination?

Tzaneen is definitely a family friendly destination. It offers a variety of activities for all ages. Children will enjoy the abundant wildlife and nature reserves, while adults can explore the local culture and historical sites. The Tzaneen area is also known for its rich fruit production and is perfect for relaxing family outings such as nature walks and fruit picking. With its mild weather and hospitable residents, Tzaneen promises an unforgettable family experience.

Are there any significant historical sites in Tzaneen?

Yes, there are numerous historical sites that reflect the diverse cultural heritage of Tzaneen. One of the most notable is the Modjadji Cycad Reserve, home to the world's largest single-species cycad forest. The reserve is closely associated with the local Balobedu tribe and its rain queen, Modjadji. Also worth seeing is the Schoemansdal Open-Air Museum, a fascinating recreation of a 19th-century Voortrekker settlement. Visitors here can see traditional houses, historic farming facilities, and craft workshops.

Is it possible to rent a car in Tzaneen?

Yes, renting a car in Tzaneen, South Africa is certainly possible and straightforward. There are several car rental agencies that offer a range of vehicles for different travel needs. It is advisable to book in advance to ensure availability. Usually, agencies require a valid driver's license, a credit card for payment and you must be over 21 years of age. Always make sure you fully understand the terms and conditions before completing the rental process.

Feedback

I hope you found this article informative and helpful. I'm eager to improve the content and make it even more valuable for you. If you have any feedback or suggestions, I would love to hear from you.

Do you have any tips or hidden gems that you think should be added to the list? Are there any areas that you feel could use more explanation or clarification?

Your input is greatly appreciated and will help us to continue providing high-quality content that meets your needs and interests. Please feel free to share your thoughts.