1. Gloucester Cathedral
Be enchanted by the breathtaking beauty of Gloucester Cathedral, which has a history of almost 1300 years. The breathtaking stained glass windows, the fascinating architecture and the whispering gallery will surely captivate you. The cathedral is also a paradise for Harry Potter fans, as some scenes were filmed here. After visiting the cathedral, be sure to explore the nearby National Waterways Museum and the idyllic Gloucester Docks, which showcase more of this city's historical riches. Don't forget to visit the cathedral's crypt, a hidden gem that is only occasionally open to the public.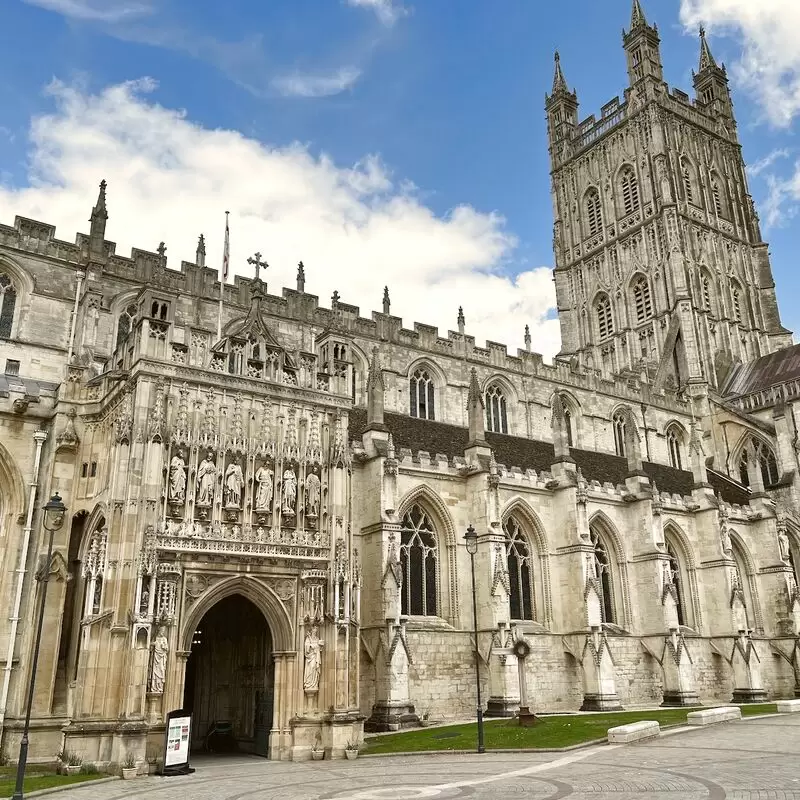 Gloucester Cathedral
12 College Green, Gloucester
2. WWT Slimbridge
WWT Slimbridge is a real treat for nature lovers. Nestled in the stunning Cotswolds countryside, it is home to an impressive collection of international waterfowl. See flamboyant flamingos and cute otters up close, and keep an eye out for elusive wildlife as you stroll through picturesque wetlands. Don't miss the legendary Bewick's Swans - Slimbridge is the only place in the UK where you can see these beautiful animals. Just a short drive away is the stunning Berkeley Castle, rich in medieval history.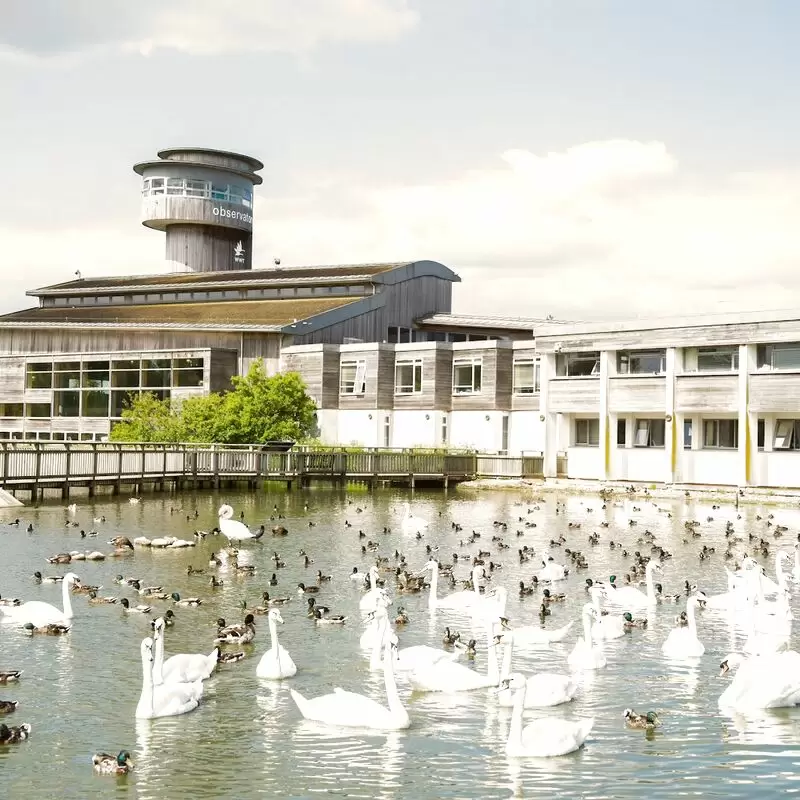 WWT Slimbridge
Bowditch, WWT
Monday - Sunday: 9:30 AM – 5:30 PM
3. Sudeley Castle
Immerse yourself in the rich past of Sudeley Castle in Gloucester, an exquisite jewel crowned with royal prestige. Experience the last residence of Queen Katherine Parr and the only private castle in England with a queen buried in its grounds. Familiarize yourself with the castle's ten award-winning gardens, which feature the rare Pink Rose, named after Katherine Parr. Don't miss the nearby Roman town of Winchcombe, a picturesque site rich in relics from Saxon history! A royal rendezvous not to be missed!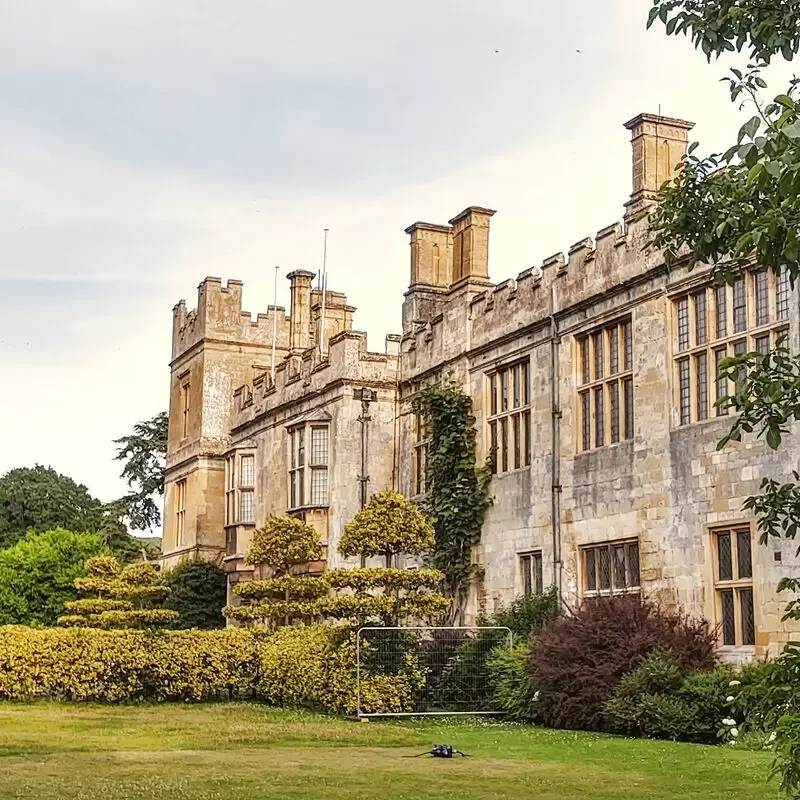 Sudeley Castle
Winchcombe, Cheltenham
Monday - Sunday: 10:00 AM – 4:00 PM
4. Puzzlewood
Discover the secret world of Puzzlewood, an enchanting woodland in Gloucester. Wander through the twisted trees and moss-covered rocks that inspired well-known fantasy landscapes in The Lord of the Rings and Star Wars. Enjoy the relaxing atmosphere while solving intriguing puzzles created by Mother Nature herself. Just a stone's throw away are the amazing Clearwell Caves, a 4,500-year-old underworld that was once an Iron Age mine. A truly unforgettable magical journey awaits you in Gloucester!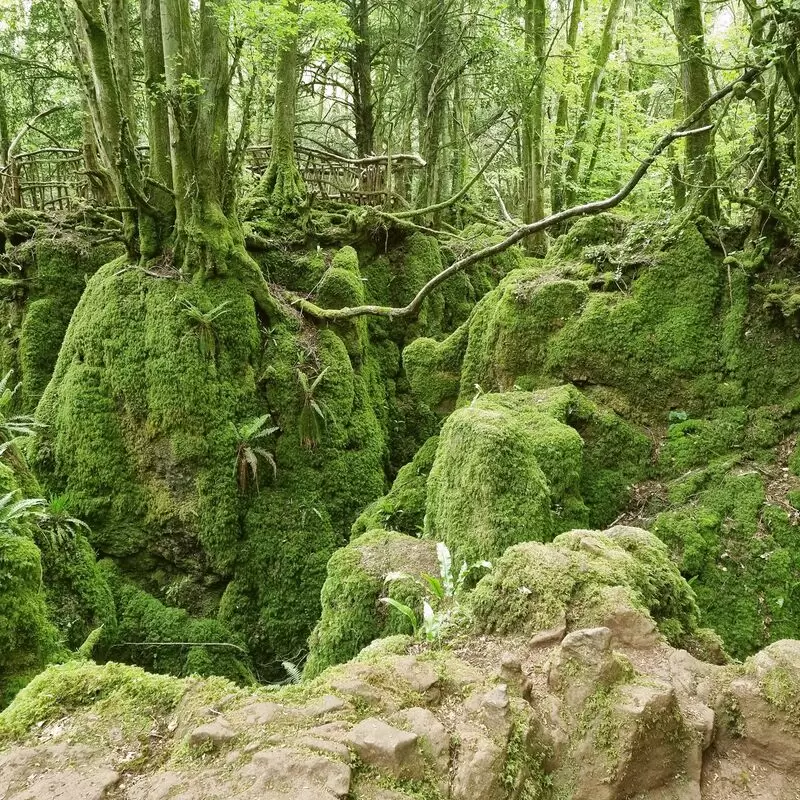 Puzzlewood
Perrygrove Road, Coleford
Monday - Sunday: 10:00 AM – 6:00 PM
5. Gloucestershire Warwickshire Steam Railway
Immerse yourself in the charm of the past with the Gloucestershire Warwickshire Steam Railway. Ride vintage steam or diesel trains through the picturesque Cotswolds countryside, stretching 14 miles between Cheltenham and Broadway. Enjoy the cozy old carriages and the sounds of the locomotives. Enjoy a delicious cream tea on board and experience the true English way of life. Nearby is the alluring Broadway Tower, which offers breathtaking views - a perfect combination to your train ride. It truly is a trip back in time!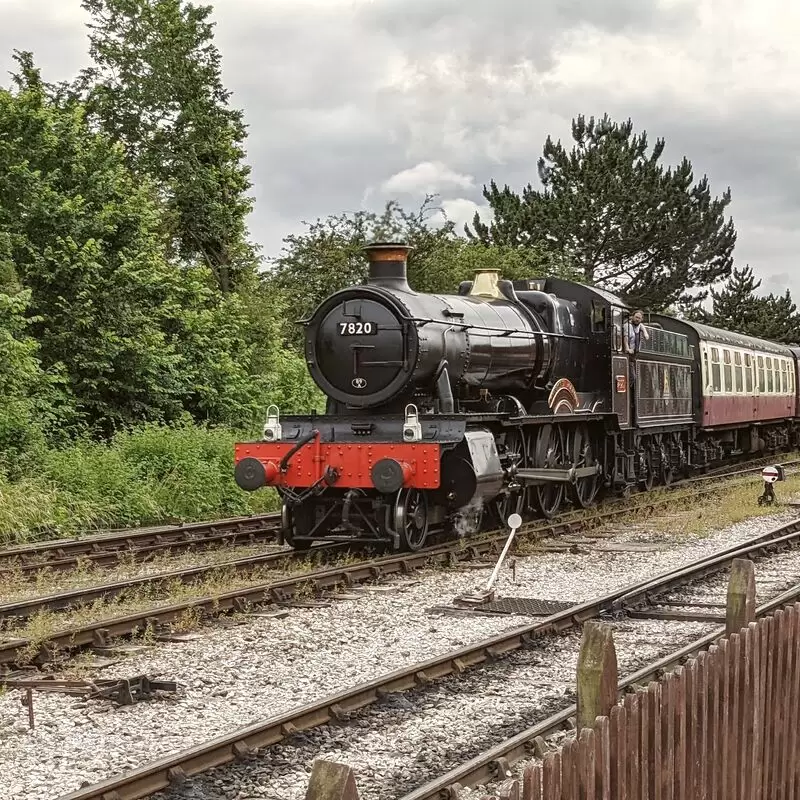 Gloucestershire Warwickshire Steam Railway
Churchward House, Winchcombe, Cheltenham
Monday - Friday: Closed
Tuesday - Sunday: 9:30 AM – 5:15 PM
6. Gloucester Docks
Step back in time at historic Gloucester Docks, a vibrant hub of attractions and activities. Marvel at the UK's largest inland port with its beautifully preserved Victorian warehouses storing exotic goods. Discover unique boutiques, fantastic restaurants and antique stores dotted along the harbor. Experience lively markets and festivals. Visit the nearby Gloucester Museum to learn more about the city's nautical past, or simply enjoy the breathtaking views with a cool drink at one of the waterfront cafes.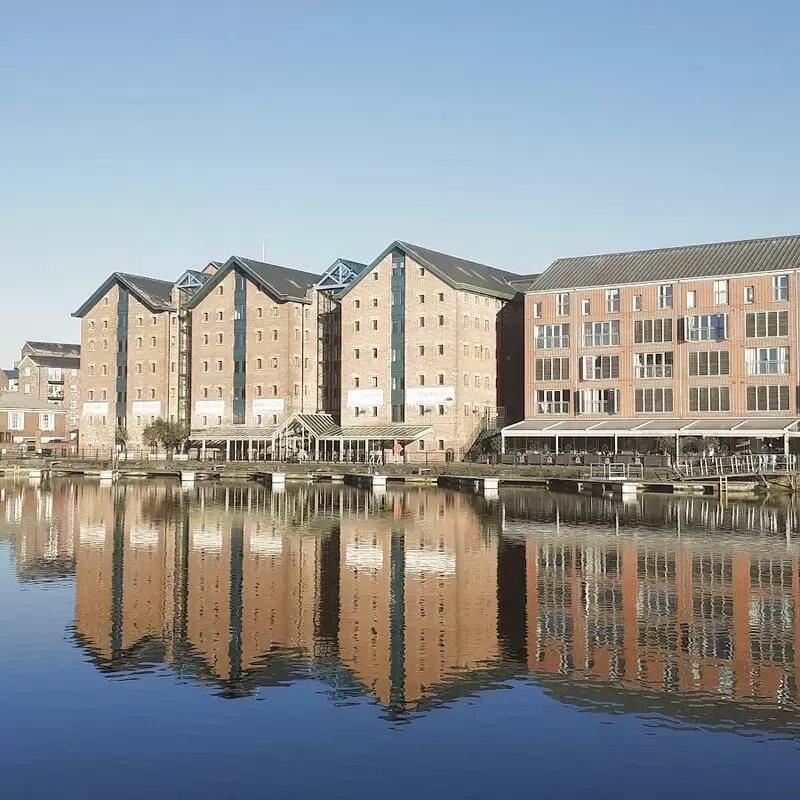 Gloucester Docks
The Docks, Gloucester
7. Robinswood Hill Country Park

Enrich your visit to Gloucester with a trip to Robinswood Hill Country Park! From the top of the hill, you'll have sweeping views of the spectacular Severn Vale and the Forest of Dean. Discover geological wonders on the hill, like traces of the sea from the Jurassic period. Local wildlife, including badgers and foxes, can be seen regularly. Nearby, you'll find the Gloucester Beekeeper's Association's interactive exhibits. If you're lucky, you can witness a sheepdog trial!

Insider tip? Rise early to witness the masterpiece of sunrise over Gloucester.

Robinswood Hill Country Park
Reservoir Road, Gloucester

Monday - Sunday: 8:30 AM – 5:00 PM
8. Gloucester Prison
Immerse yourself in history by exploring Gloucester Prison, a hauntingly fascinating site. You'll get goosebumps as you visit the cells that once housed notorious criminals. On a guided tour, you can discover eerie inscriptions etched into the ancient walls by former prisoners. It's a unique, thrilling experience unlike anything you've ever seen before. And just steps away is the impressive Gloucester Cathedral, where scenes from the Harry Potter movies were filmed. Don't forget to grab a bite to eat at one of the charming cafes nearby to round out your experience.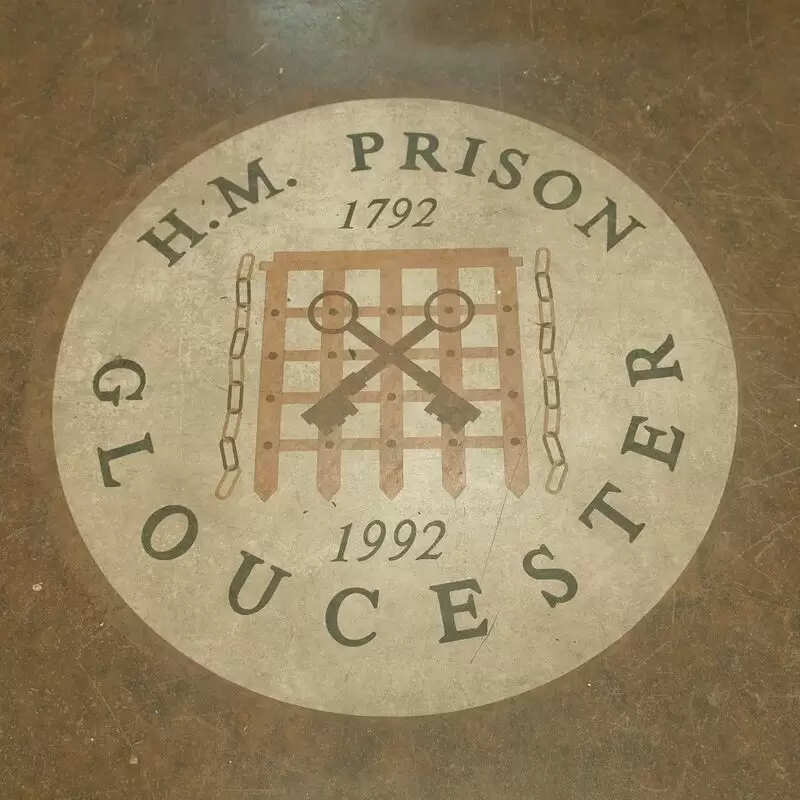 Gloucester Prison
Barrack Square, Gloucester
Monday - Sunday: 9:00 AM – 5:00 PM
9. Summit of Robinswood Hill
Elevate your Gloucester experience by climbing to the top of Robinswood Hill. You'll be rewarded with stunning panoramic views of the city of Gloucester, the River Severn, the Malvern Hills, and on a clear day, maybe even the Black Mountains. An insider's tip? Discover the markers of historic landmarks in the view. Just a short walk away is Robinswood Hill Country Park, a haven for wildlife lovers and hikers. Be sure to explore the picturesque quarry gardens and old growth forests!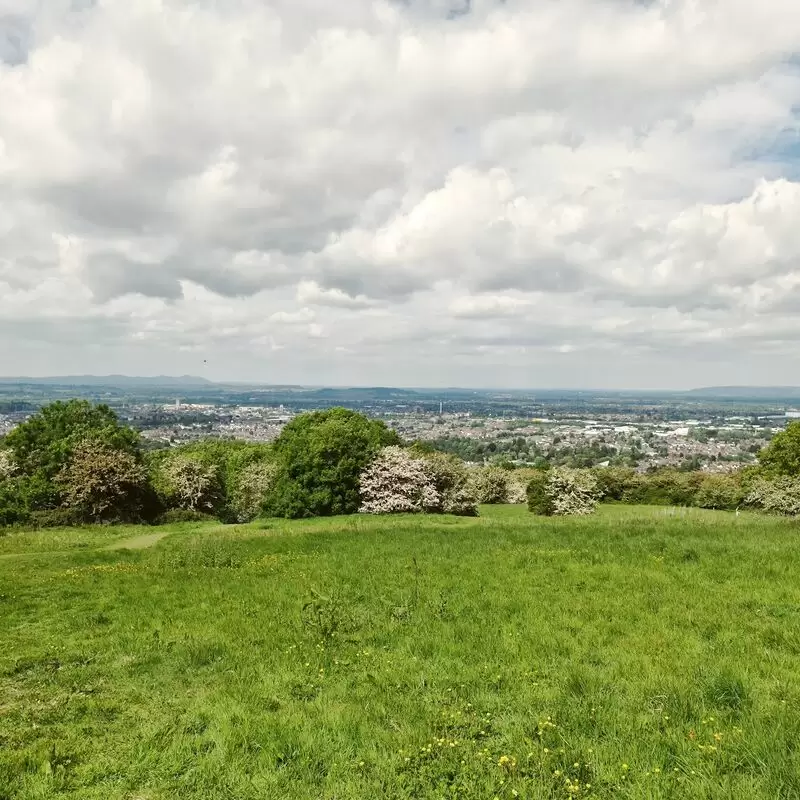 Summit of Robinswood Hill
District,, Gloucester GL4 0BH
10. Barnwood Park and Arboretum
Barnwood Park and Arboretum is an oasis of tranquility and natural beauty with spectacular tree species. The charming picturesque landscape is a photographer's paradise. Those familiar with the area rave about the breathtaking views at sunrise over the old duck pond. A few steps away, you can discover the charming remains of the old medieval Barnwood Church. After an extensive exploration, sip a delicious cup of tea at the popular café on nearby Hucclecote Meadows and soak up Gloucester's cultural atmosphere.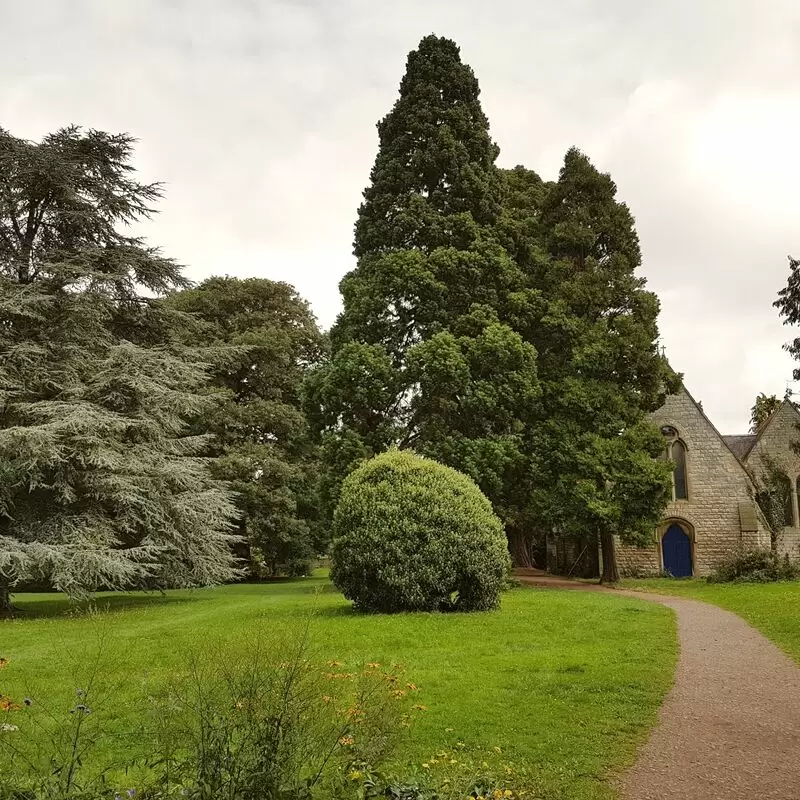 Barnwood Park and Arboretum
Church Lane, Barnwood, Gloucester
Monday - Sunday: Open 24 hours
11. Jet Age Museum
The Jet Age Museum is a hidden gem in Gloucester - a mecca for aviation enthusiasts. Immerse yourself in the fascinating world of jet aviation and be awed by vintage aircraft. Marvel at the replica of Gloucestershire's first jet aircraft, the Gloster E28. Climb into the original cockpit and feel the rush! And remember, it's not just about looking. You're just a 10-minute drive from Robinswood Hill Country Park, where you can take a detour into nature!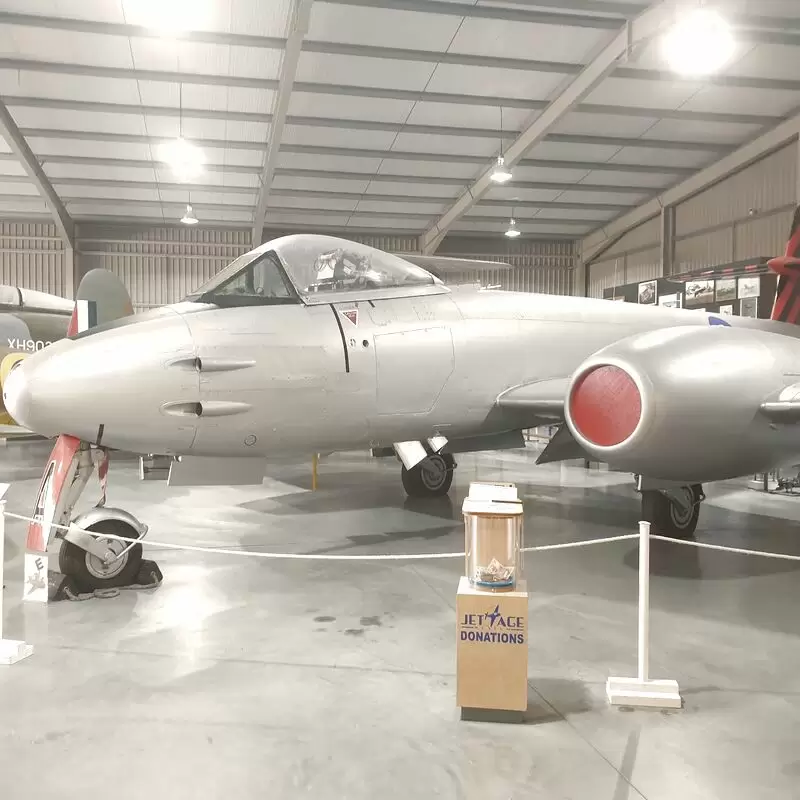 Jet Age Museum
Meteor Business Park, Cheltenham Road East, Gloucester
Monday - Friday: Closed
Saturday - Sunday: 10:00 AM – 4:00 PM
12. Nature in Art

Nature in Art" is an absolute gem in Gloucester that art and nature lovers should not miss. Housed in an elegant Georgian mansion, it is the world's first museum and art gallery dedicated to beautiful, decorative and applied art inspired by nature. Each room presents a new way of artistically interpreting the natural world, making it a fascinating experience.

Insider tip: Be on the lookout for the stunning trout sculpture in the pond. Just a stone's throw away, you can also visit the Slimbridge Wetland Centre, which offers a complete stay in nature experience.

Nature in Art
Wallsworth Hall, Gloucester

Monday: Closed
Tuesday - Sunday: 10:00 AM – 5:00 PM
13. Llanthony Secunda Priory
Immerse yourself in English history at Llanthony Secunda Priory, a tranquil oasis in Gloucester. Once a retreat for royalty, this restored medieval monastery takes you back in time with its centuries-old ruins and lush gardens. Don't miss the tranquil waterfront Lady Margaret's Walk, a lesser-known gem. Just a stone's throw away are the Gloucester Docks, where you can delve even further into the city's history.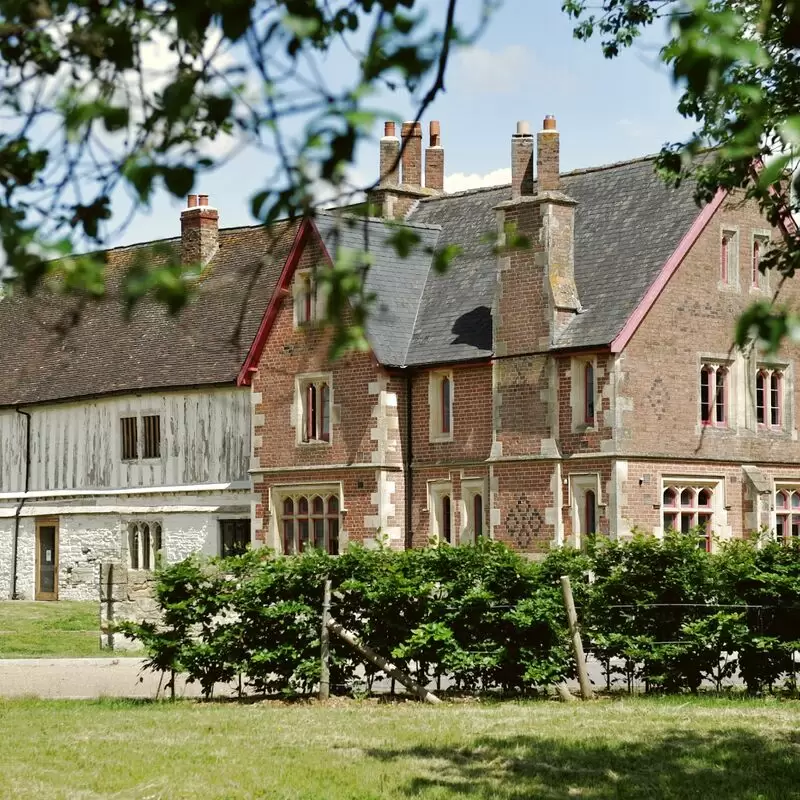 Llanthony Secunda Priory
Priory Junction, Gloucester GL2 5FA
Monday - Friday: 9:30 AM – 5:00 PM
Saturday - Sunday: Closed
14. Gloucester War Memorial
A symbol of history and respect for fallen heroes, the Gloucester War Memorial is a must-see during your visit to Gloucester. Located on Spa Road, it invites reflection with its radiant backdrop of the city's cathedral. Due to its hidden location amidst lush greenery, it exudes an air of mystique and offers an unexpectedly tranquil sanctuary. The nearby manicured Spa Gardens are ideal for leisurely strolls. The amazing Gloucester Cathedral, where scenes from Harry Potter were filmed, is also just a short walk away!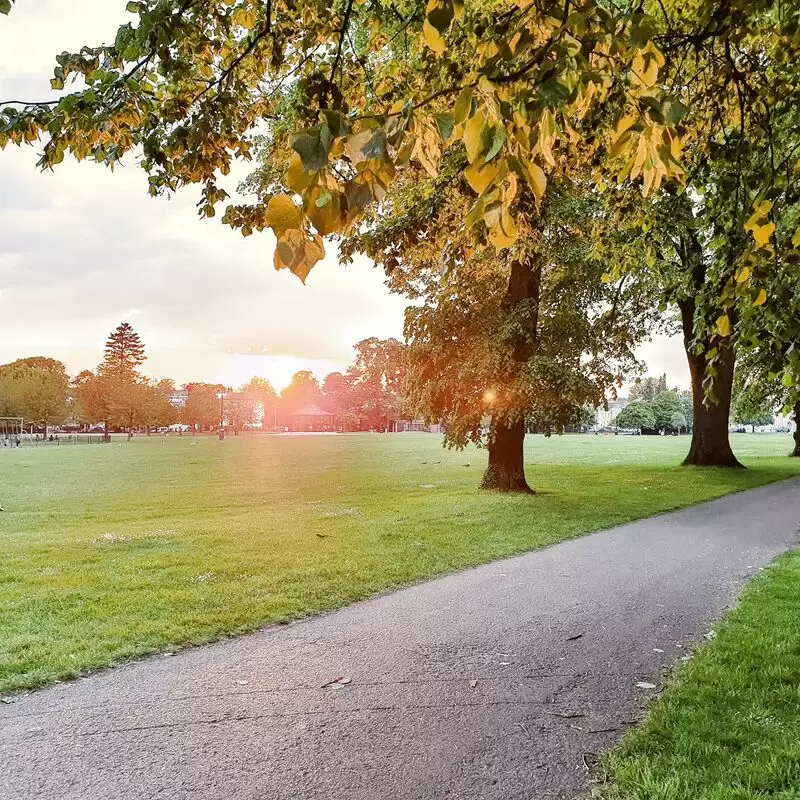 Gloucester War Memorial
Trier Way, Gloucester
Monday - Sunday: Open 24 hours
15. Museum Of Gloucester
Experience centuries of history at the Museum of Gloucester, where the city's rich past is beautifully presented. You'll discover remains of Gloucester's Roman roots, tour the exquisitely preserved medieval monk's kitchen, and catch sight of a dinosaur! Be fascinated by the Iron Age hare, a national treasure. Right next door, you can visit the stunning Gloucester Cathedral, which will deepen your understanding of this historic city. You'll be immersed in history and leave with countless stories in your luggage.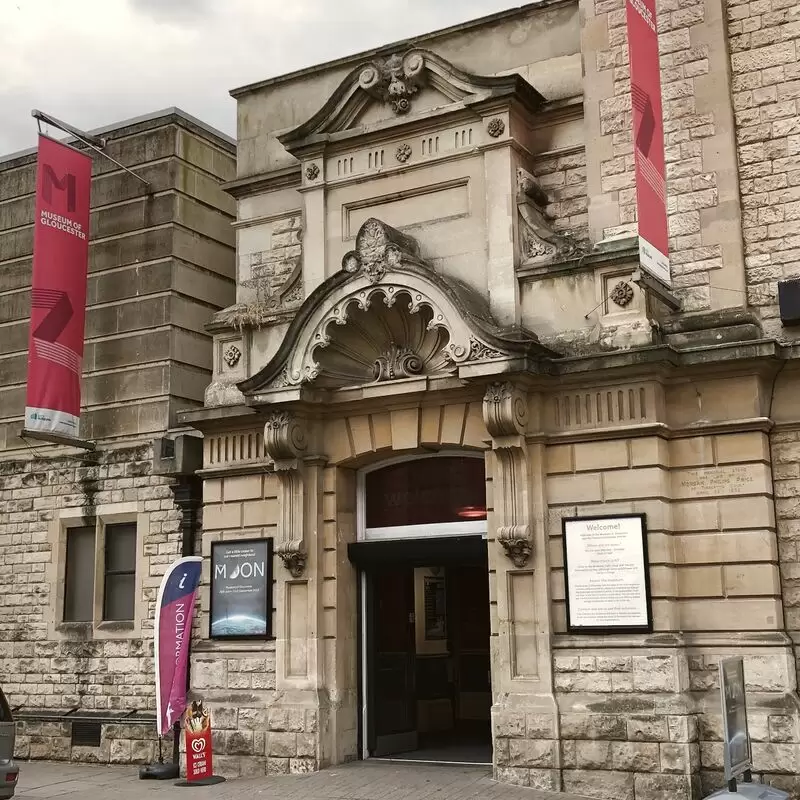 Museum Of Gloucester
Brunswick Road, Gloucester GL1 1HP
Monday: Closed
Tuesday - Saturday: 10:00 AM – 5:00 PM
Sunday: 11:00 AM – 4:00 PM
16. National Waterways Museum Gloucester
The National Waterways Museum Gloucester is a hidden gem that immerses you in Britain's rich maritime history. A series of floating exhibits, hands-on demonstrations, and fascinating artifacts illustrate the world of British waterways. It's not just a museum, but a floating extravaganza in the historic docks of Gloucester, offering an extraordinary journey in a Victorian warehouse. With Gloucester Cathedral just a short walk away, you can see even more sights in a day. Make stops at cafes along the way to sample the local gastronomy.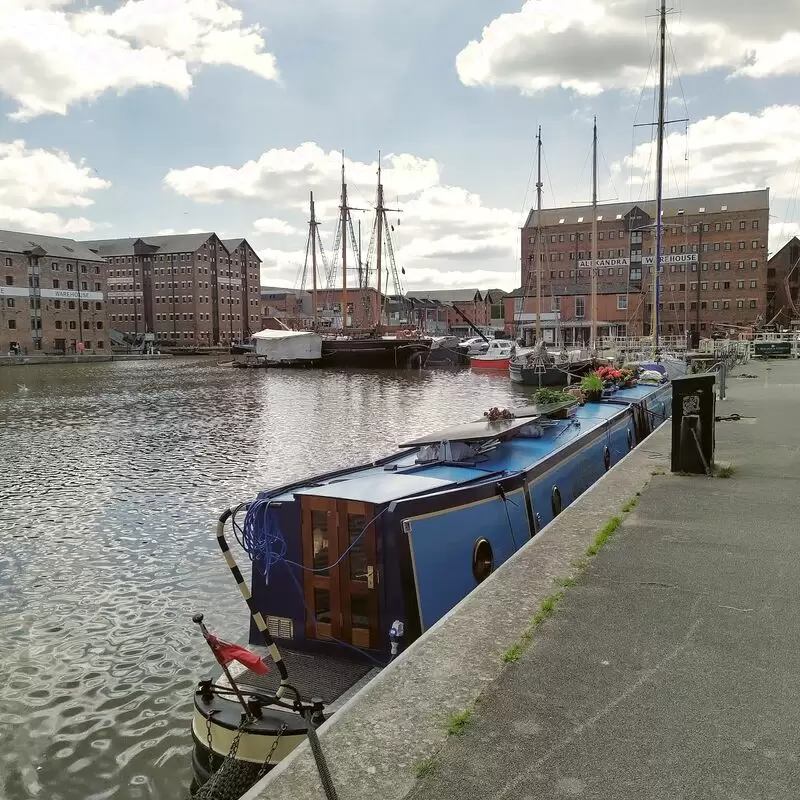 National Waterways Museum Gloucester
Llanthony Warehouse, The Docks, Gloucester
Monday - Sunday: Closed
Tuesday - Saturday: 10:00 AM – 4:00 PM
17. Soldiers of Gloucestershire Museum

The Soldiers of Gloucestershire Museum, a landmark of shining history tucked away in the docklands of Gloucester, is a must-see! From personal letters to authentic uniforms, it offers a vivid glimpse into the lives of Gloucestershire soldiers who fought in Britain's great conflicts.

An insider tip: visit the WWII section, where you can experience a realistic bomb shelter. Just around the corner, you can visit the Gloucester Waterways Museum for a refreshing look at the coastline.

Soldiers of Gloucestershire Museum
Custom House the Docks, 31 Commercial Road, The Docks, Gloucester

Monday - Tuesday: Closed
Wednesday - Saturday: 10:00 AM – 4:00 PM
Sunday: 11:00 AM – 5:00 PM
18. Blackfriars Priory
Immerse yourself in the history of Blackfriars Priory, one of the best-preserved medieval Dominican priory in Britain. Explore the ornate rood screen, cloisters and authentic carved oak doors dating back to 1239, and enjoy the tranquility of the fragrant herb garden. Just around the corner are the stunning Gloucester Cathedral and the fascinating Gloucester Docks, which offer a wealth of cultural activities. This lesser known treasure is a must for history buffs!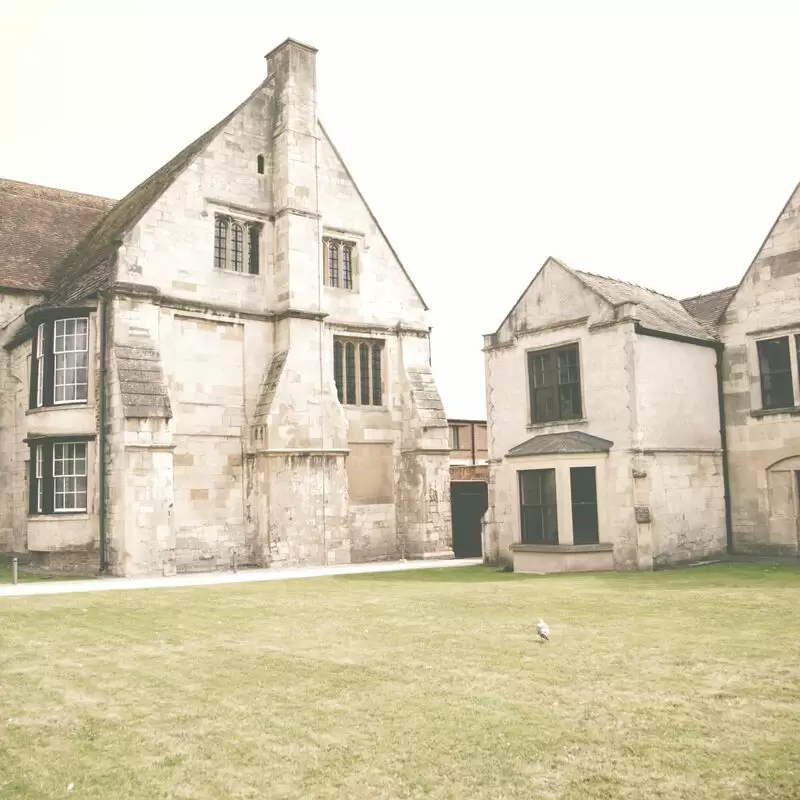 Blackfriars Priory
Blackfriars Priory, Ladybellegate Street, Gloucester
Monday - Sunday: 10:00 AM – 3:00 PM
Wednesday - Saturday: Closed
Best Time to Visit Gloucester
The best time to visit Gloucester is between May and September, when temperatures are warmer and the city's popular festivals, including the Tall Ships Festival and the Gloucester Rhythm & Blues Festival, take place. In addition, the stunning Cotswolds region is at its most beautiful during this time.
Annual Weather in Gloucester
Gloucester 3-Day Forecast
Wed, 27 September
Night
51 °F
11 °C
0%
Morning
52 °F
11 °C
0%
Afternoon
61 °F
16 °C
69%
Evening
54 °F
12 °C
0%
Thu, 28 September
Night
48 °F
9 °C
0%
Morning
51 °F
11 °C
63%
Afternoon
54 °F
12 °C
74%
Evening
53 °F
12 °C
0%
Fri, 29 September
Night
51 °F
11 °C
0%
Morning
48 °F
9 °C
0%
Afternoon
62 °F
17 °C
72%
Evening
54 °F
12 °C
0%
Questions & Answers

"What is the local cuisine like in Gloucester?

Gloucester's local cuisine is heavily influenced by its British heritage. Typical dishes include the famous Gloucester Old Spot pig, often prepared in hearty roasts or stews and served with root vegetables and potatoes. Seafood also takes center stage, nourished by the nearby Severn Estuary. Not to be forgotten is the classic Gloucester cheese, rich, creamy and full-bodied. A wide selection of traditional English pastries, puddings and fine beers are also part of the city's culinary offerings, ensuring that you can embark on a leisurely, tasty gastronomic journey.

"Is Gloucester a safe city to visit?

Yes, Gloucester is generally a safe city to visit. Like anywhere, some areas are safer than others. Tourist areas such as Gloucester Cathedral, Gloucester Docks, and the city center are very safe. Local police patrol constantly, and surveillance cameras are widely available. Be sure to take the usual precautions you would in any city, such as not leaving your personal belongings unattended, walking in well-lit areas at night, and staying alert.

"What is the historical significance of Gloucester?

Gloucester occupies an important place in the history of England due to its strong Roman foundations. The strategically located port made the city an important trade and transportation hub. Gloucester Cathedral, which houses the tomb of King Edward II, is a place of great religious and architectural significance. During the English Civil War, the city played an important role, with the successful resistance to royalist troops at the Siege of Gloucester highlighting its significance.

"What are common phrases in the local dialect?

In Gloucester, you might hear phrases in the local dialect like "Gert lush!" to express your appreciation for something or someone that is truly amazing. "Where's 'ee to?" translates to "Where is he/she?" while "Oh, he's all gone down the banks" means "He's not well." Another fun phrase you'll hear often is "Ar ya gittin' on?" which means "How are you?". This will give you a wonderful impression of the quirky dialect in Gloucester.

"Do locals speak any other languages other than English?

The main language in Gloucester, United Kingdom, is English, but due to the diverse population, residents also speak other languages such as Polish, Punjabi and Urdu. The city is quite multicultural and is inhabited by communities of different nationalities. However, English remains the main language of communication, so visitors should not have any major language barriers during their stay.

"How efficient is public transport in Gloucester?

Public transport in Gloucester is quite efficient. The city has an extensive bus network that serves not only the city center, but also the outlying areas. Gloucester's train station provides good rail connections to larger cities. While the public transportation network is not as extensive as in larger cities, it is very reliable, runs frequently, and serves its purpose well for a city of its size. However, there can be congestion at peak times, so you should plan accordingly. Public transportation is a practical and sustainable option for getting around the city.

"Are there any local customs or traditions I should be aware of?

While Gloucester does not have any particular customs that differ significantly from the rest of the UK, politeness and manners are highly valued. Expect to hear and use "please," "thank you," and "excuse me" frequently. Queuing is a common practice and it is considered rude to skip the line. The city is home to Gloucester Cathedral, so it is customary to be quiet and respectful when visiting religious sites. Try the traditional dishes of the city: Gloucester Old Spot Pork and Double Gloucester Cheese - it is always worth trying the local cuisine.

"Where can I find authentic British food in Gloucester?

In Gloucester, The Comfy Pew is a popular pub where you can enjoy traditional British dishes. Located by Gloucester's beautiful cathedral, this cozy restaurant offers dishes like fish and chips, steak and ale pie, and sticky toffee pudding. For upscale British cuisine, you should visit So Thai. Although Thai at its core, it offers an excellent fusion menu that uses local Gloucestershire ingredients and reflects the English love of international cuisine. Both venues pride themselves on serving fine, local produce in an authentic atmosphere.

"What are Gloucester's local festivals?

Gloucester is home to a variety of interesting local festivals. The Gloucester Rhythm & Blues Festival features musicians from around the UK, while the Gloucester Quays Food Festival focuses on artisan delicacies. For literature lovers, the Gloucester History Festival features historical lectures and performances. The city celebrates its agricultural heritage at the annual Gloucester Cheese Rolling, where daring participants chase a wheel of cheese downhill. The Gloucester Tall Ships Festival is a visual treat with majestic ships cruising the docks. Each event offers a unique glimpse into Gloucester's rich culture and tradition.

"How do I get around the city?

Gloucester offers several travel options for visitors. The main means of transportation are buses and cabs, which efficiently connect the entire city. Those who want to explore the city on two wheels can also rent bicycles. The city center is quite compact, so it is easy to get around on foot. There are also numerous car rental agencies for tourists who prefer to drive themselves. Navigating Gloucester is fairly easy, both for first-time visitors and regular visitors.

"Where can I get information on guided city tours?

In Gloucester, guided city tours are a fantastic way to explore the city's rich history and culture. The Gloucester Tourist Information Centre on Southgate Street is a great place to start. Here you'll find a variety of city tours, ranging from historic Gloucester Cathedral to the picturesque Gloucester Docks. Each tour is led by knowledgeable guides who share fascinating stories and facts about the city. Many tours take place throughout the year and offer different perspectives and insights.

"What is the best way to reach Gloucester from London?

Gloucester is most conveniently reached by train from London. Direct trains run from London Paddington to Gloucester and take about 2 hours 30 minutes. By car, the journey via the M4 and M5 freeways takes between 2 hours 30 minutes and 3 hours, depending on traffic. Buses also run from Victoria Coach Station to Gloucester, but generally take longer than the train or car.

"What are the usual working hours of shops and restaurants?

Typically, stores in Gloucester are open from 9:00 am to 5:30 pm on weekdays and Saturdays, with most major retail stores open until 8:00 pm. On Sundays, larger stores may be open from 10:00 am to 4:00 pm. Restaurants are often open between 12:00 and 15:00 for lunch and between 18:00 and 22:00 for dinner. Fast food restaurants and some pubs may extend their opening hours into the night.

"What kind of wildlife can I expect to see in Gloucester?

In Gloucester, you can discover a variety of wildlife that is common in the region. The picturesque landscapes are home to numerous bird species such as herons, kingfishers and swans. The tranquil waterways attract otters and voles, while the extensive woodlands are home to deer, foxes and badgers. Look out for hedgehogs and squirrels, which are regular visitors to the city. The local parks and gardens are also home to numerous butterflies and bees, which add a colorful touch to nature.

"Are there local hiking or walking trails?

Gloucester offers a variety of walking and hiking trails through the scenic countryside and to historic sites. The Gloucestershire Way is a popular route that stretches over 100 miles from Chepstow to Tewkesbury and showcases the natural beauty of the Forest of Dean. The Cotswold Way offers over 100 miles of idyllic scenery. The Severn Way is the longest river walk in England and winds through Gloucester. For a shorter walk full of history, take the self-guided walking tour of Gloucester city center, which showcases the city's rich heritage.

"Is there any dress code in religious buildings?

In Gloucester religious buildings, visitors are generally expected to dress modestly out of respect. While there is no strict dress code, it is considered appropriate to cover the shoulders and wear clothing that is at least knee length. Hats should be removed unless required for religious reasons. Remember that these sites are not only historical landmarks, but also active places of worship. Therefore, it is critical to maintain decorum and sensitivity to local customs and traditions. All visitors are urged to observe these guidelines.

"How is the nightlife in Gloucester?

Gloucester's nightlife offers a variety of options for every taste. The city center is teeming with traditional British pubs, elegant wine bars, and lively clubs. Lovers of live music will appreciate the local bands. For those who want to take it a little easier, several theaters offer an evening of theater or comedy. From dusk to dawn, life pulsates in the city, which offers a welcoming atmosphere for residents and visitors alike. Gloucester's nightlife guarantees a memorable evening for all.

"Does Gloucester have a LGBTQ+ scene?

Yes, Gloucester has a welcoming and active LGBTQ+ community. The city hosts Gloucestershire Pride every year, a festival that demonstrates love, acceptance, and unity. Throughout the year, there are numerous LGBTQ+ friendly venues such as bars, clubs, and restaurants that cater to the community. The city also has support services and community groups that address LGBTQ+ issues and create safe spaces for Gloucester's diverse population.

"Where can I see local art in Gloucester?

You can discover local art in Gloucester at the Gloucester City Museum & Art Gallery, which houses a fascinating collection of local art, history and archaeology. You can also discover local talent at Artspace Cinderford, an arts center that offers workshops and exhibitions. In addition, the Gloucestershire Guild of Craftsmen regularly exhibits the work of some of the region's finest artists and craftsmen. The town is also home to numerous murals and street art waiting to be discovered around every corner.

"Can I rent a bike in Gloucester?

Yes, Gloucester is a beautiful city to explore by bike, and there are indeed bike rental services available. Companies like Gloucester Bikes and Trikes offer a variety of transportation options, including bicycles, for rent. You can enjoy a ride through the historic city center, cycle along the scenic Gloucester and Sharpness Canal, or take a trip to the beautiful Cotswolds. This way, you can enjoy the sights of the city at your own pace. Remember to book in advance, especially in the summer.

Feedback

I hope you found this article informative and helpful. I'm eager to improve the content and make it even more valuable for you. If you have any feedback or suggestions, I would love to hear from you.

Do you have any tips or hidden gems that you think should be added to the list? Are there any areas that you feel could use more explanation or clarification?

Your input is greatly appreciated and will help us to continue providing high-quality content that meets your needs and interests. Please feel free to share your thoughts.