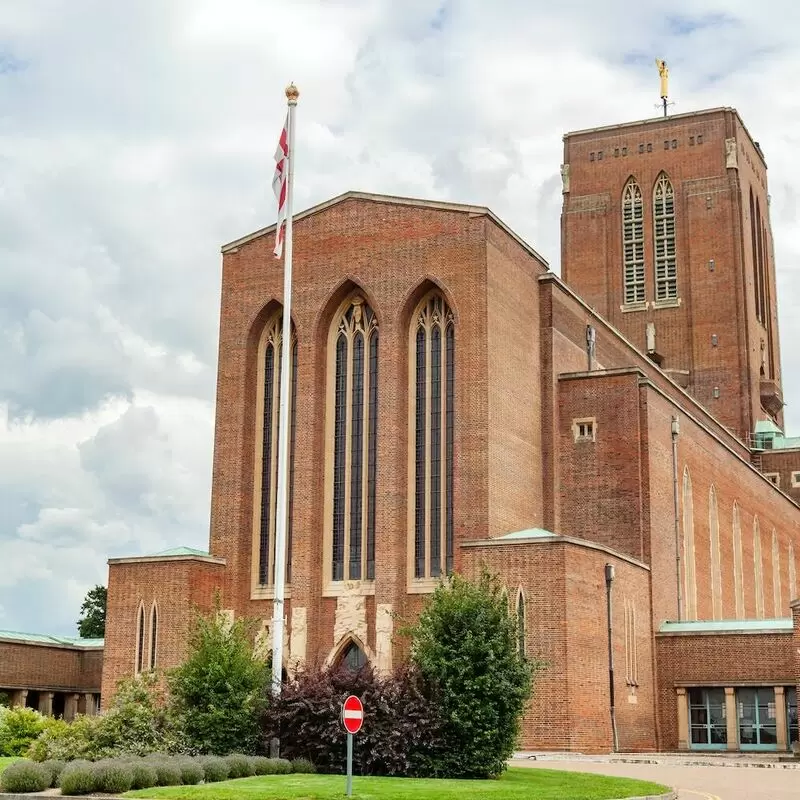 1. Guildford Castle
Enjoy the fascination of Guildford Castle, a truly iconic piece of England's medieval history. It's not just about visiting the castle - climb the tower and enjoy the panoramic view over Guildford. Don't miss the beautifully landscaped castle gardens. They are a well-kept local secret and perfect for a quiet afternoon stroll. Just a stone's throw away is Guildford House Gallery, which offers an eclectic mix of art exhibitions. A real treat for history and art lovers!
Guildford Castle
Castle Street, Guildford
Monday - Sunday: Closed
Wednesday - Saturday: 12:00 – 4:00 PM
2. National Trust Hatchlands Park
Experience the splendor of Georgian England at the National Trust - Hatchlands Park. This remarkably well-preserved estate offers a glimpse of times gone by with stunning architecture, an impressive art collection and beautifully landscaped gardens. Immerse yourself in history as you walk along a cobblestone path once walked by Jane Austen! Special Features: Seasonal Flora. And as an added bonus, Winkworth Arboretum, full of botanical beauty, is just a short drive away!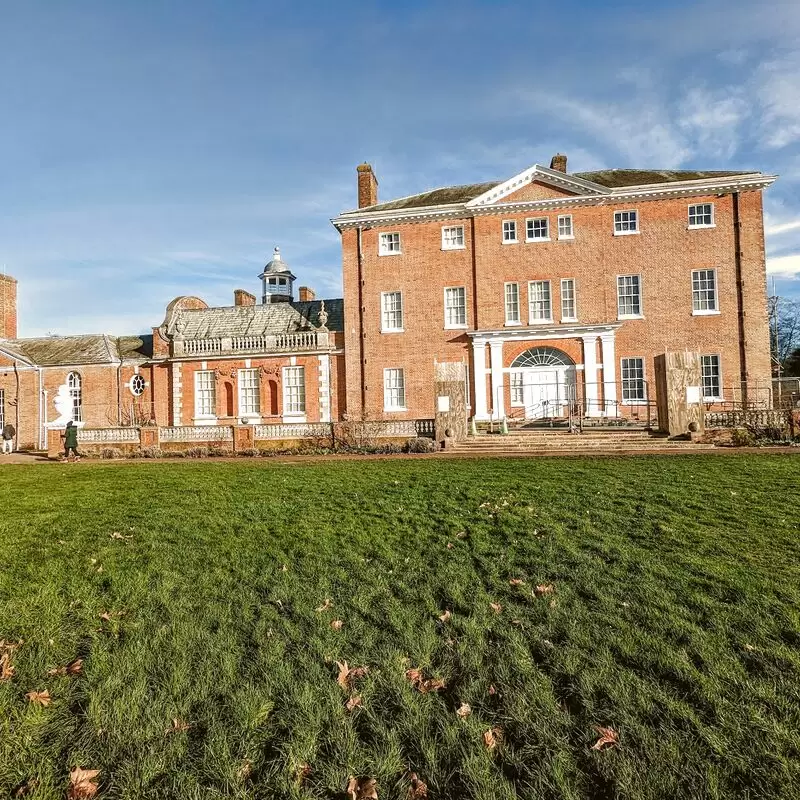 National Trust Hatchlands Park
East Clandon, Guildford
Monday - Sunday: 10:00 AM – 4:00 PM
3. Newlands Corner
Escape the hustle and bustle of city life at Newlands Corner in Guildford! This nature reserve offers stunning views of the beautiful Surrey Hills. Enjoy a hearty brunch at the nearby café, stroll the trails, and even discover a location from the movie War of the Worlds. Just a stone's throw away, you can explore the Albury Organic Vineyard and sample delicious English wines. Newlands Corner - where nature sparks inspiration!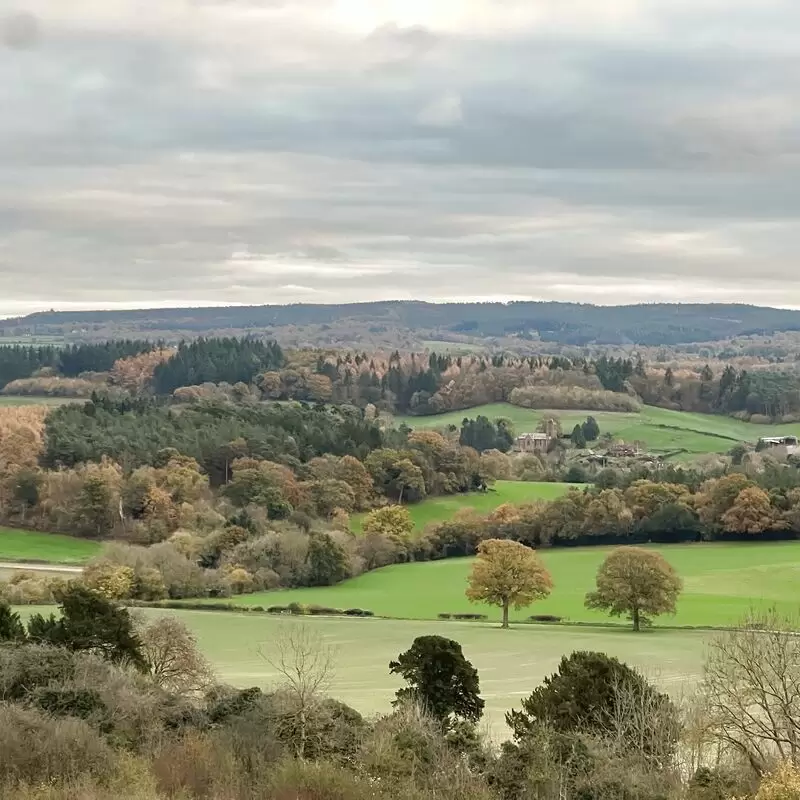 4. Stoke Park
Stoke Park in Guildford is an absolute must-see, offering a wonderful retreat from city life. The sprawling park, with its manicured gardens, bubbling ponds, and colorful flowers, offers unparalleled peace and serenity. In addition, the Music Pavilion is known for its festivals and concerts, where melodies resound in the open air. Don't miss the little-known Sculpture Garden with its unique works of art. After a stroll, you can further frolic or relax at the Guildford Spectrum, an all-in-one leisure complex just a stone's throw away.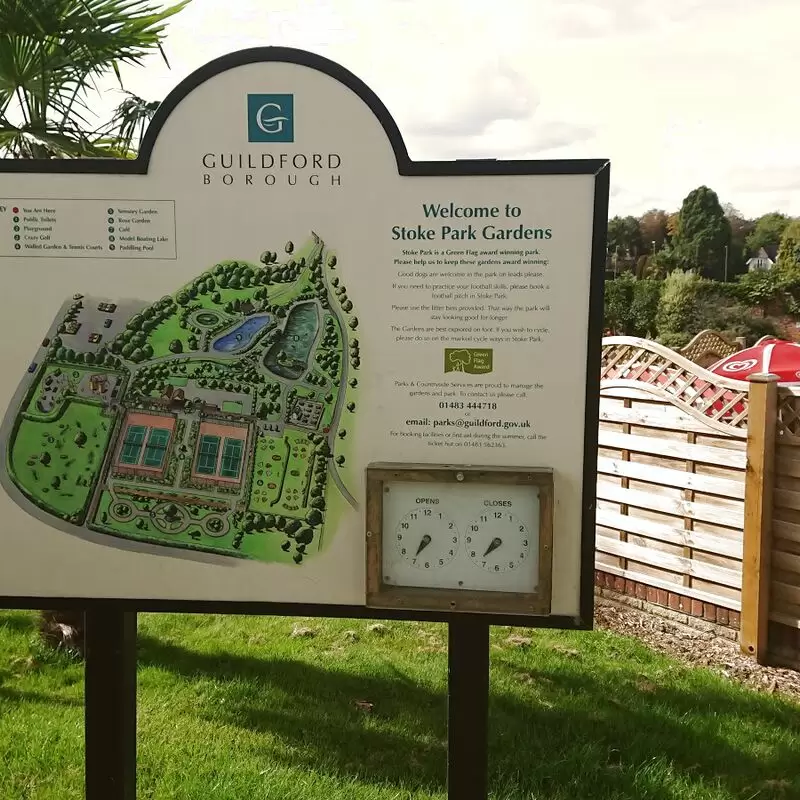 Stoke Park
Nightingale Road, Guildford GU1 1ER
Monday - Sunday: Open 24 hours
5. Loseley Park
Immerse yourself in the history of Loseley Park, a shining jewel in Guildford. It's a 16th-century manor house with royal connections and magnificent artwork. Stroll through the elegant gardens, which exude tranquility, and unwind. Don't miss the White and Wild Garden, a secret among locals, teeming with seasonal flowers. Just a short drive away is the Yvonne Arnaud Theatre, known for its world-class contemporary performances. Loseley Park is a must-see experience of heritage and natural beauty.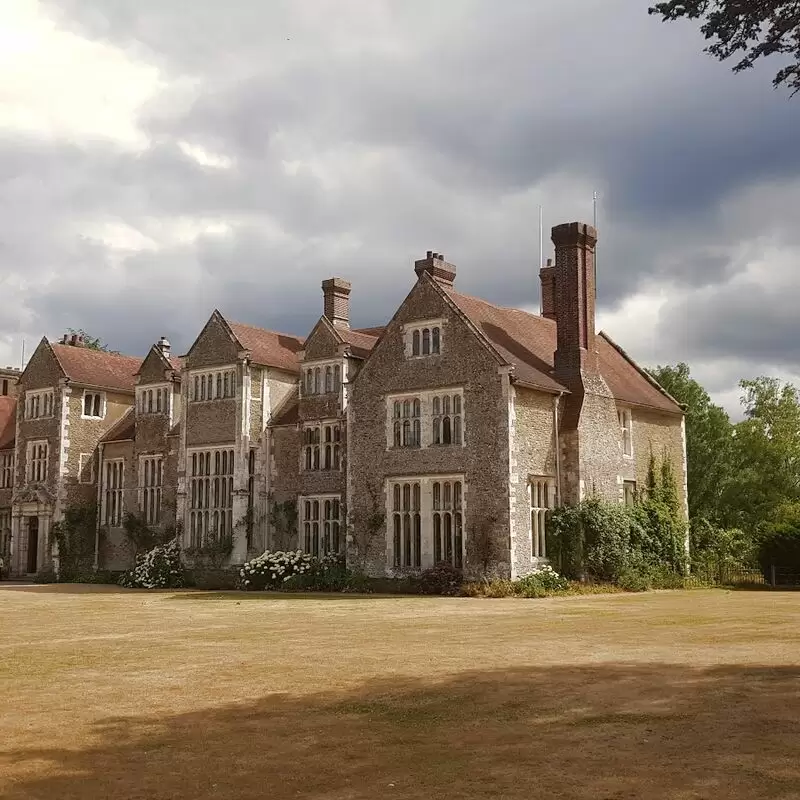 Loseley Park
Guildford
Monday - Sunday: 10:30 AM – 4:00 PM
Friday - Saturday: Closed
6. Guildford Cathedral

Take a trip down memory lane and visit Guildford Cathedral, a magnificent masterpiece of modern Gothic architecture that graces the Surrey skyline. This 20th-century cathedral offers stunning views from Stag Hill, which is perfect for a picnic in the countryside.

Insider tip: As you leave the cathedral, look out for the angel's trumpet - it's something truly remarkable. If you have time, you can visit another historical gem: Guildford Castle, which is just a mile away and offers an experience steeped in history.

Guildford Cathedral
Stag Hill, Guildford

Monday - Saturday: 8:30 AM – 4:30 PM
Sunday: 1:30 – 3:30 PM
7. Watts Gallery Artists' Village
Venture into the heart of the English countryside and explore the incomparable Watts Gallery - Artists' Village. This hidden gem is a unique cultural destination that breathes life into Victorian art and houses works by famed artist G.F. Watts. Escape the crowds and discover the fascinating history behind Watts Chapel's Arts and Crafts design. There's also a Tea Shop serving delicious artisan food. Pack a picnic and immerse yourself in the tranquil woodland setting! Nearby, you'll find charming Loseley Park, which invites further exploration.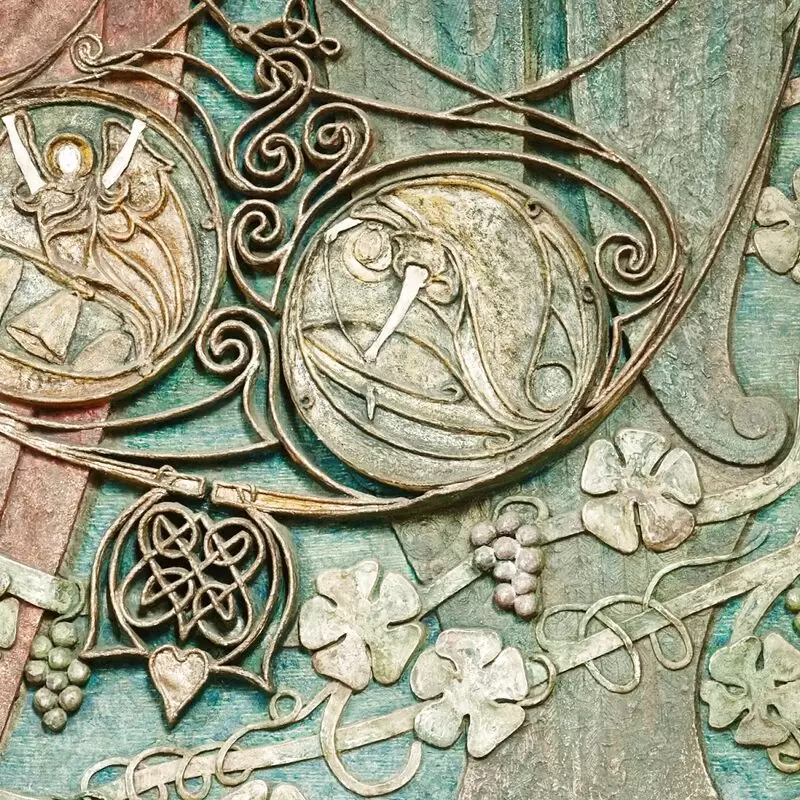 Watts Gallery Artists' Village
Down Lane, Guildford
Monday - Sunday: 10:30 AM – 5:00 PM
8. Pewley Down
Visit Pewley Down, a breathtaking experience that is part of the North Downs Way National Trail. It offers mesmerizing panoramic views of the town of Guildford, making it a must-see. Known by locals for its diverse wildlife and chalk grasslands, it offers a sublime nature retreat. Satisfy your historical curiosity at the War Memorial and "Pewley Hill Fort," which dates back to the Iron Age. Historic Guildford Castle and the lively High Street are just a short walk away.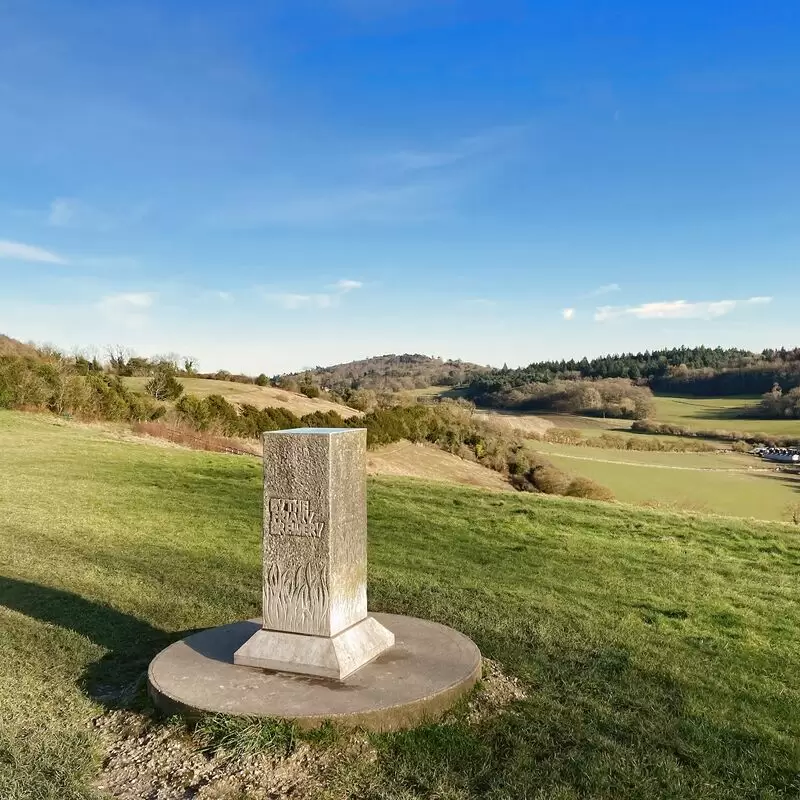 Pewley Down
Guildford GU1 3TP
Monday - Sunday: Open 24 hours
9. Whitmoor Common
Whitmoor Common is a beautiful nature reserve in Guildford known for its picturesque scenery. It is a haven for wildlife lovers and is home to numerous bird species, including nightjars and Dartford warblers! Traverse the extensive network of trails and soak up the aura of tranquil woodlands and beautiful wildflowers. And don't miss the heathland of Whitmoor, which is quite a sight to behold at sunset! Also just a short drive away is Worplesdon, a charming, picturesque village that highlights the rustic beauty of Surrey.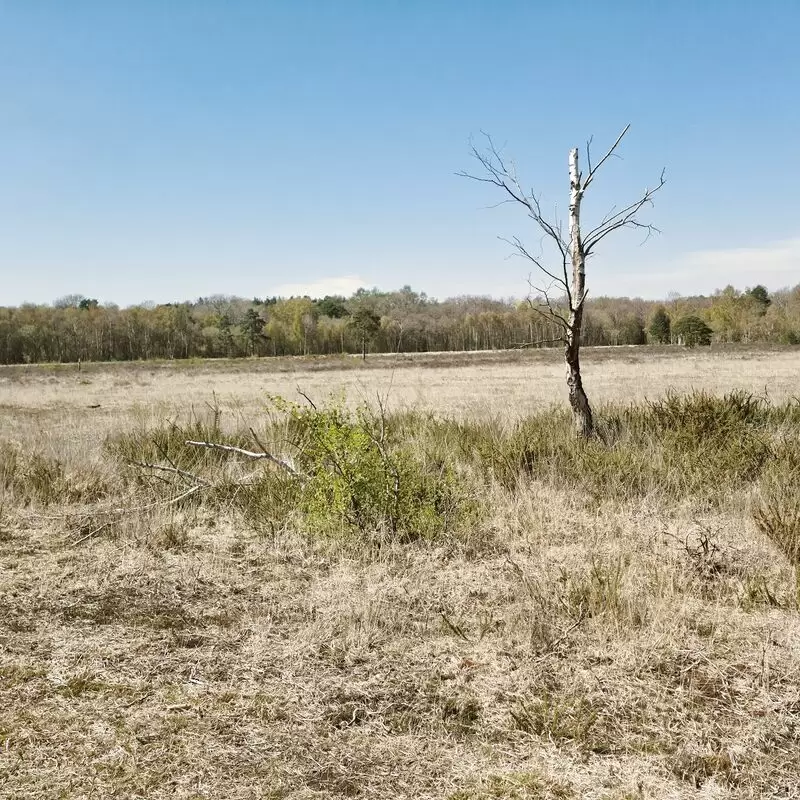 Whitmoor Common
Worplesdon, Guildford, Jacobs Well, Guildford
Monday - Sunday: Open 24 hours
10. National Trust Clandon Park
Visit the National Trust - Clandon Park and admire a Palladian mansion from the 18th century. Partially destroyed by fire, the house offers a unique insight into the restoration work in real time. The expansive gardens are in full bloom and make for lovely strolls. Don't forget to explore the historic Dutch Garden. Nearby is Hatchlands Park, another beautiful property featuring a fantastic collection of National Trust keyboard instruments and woodland walks.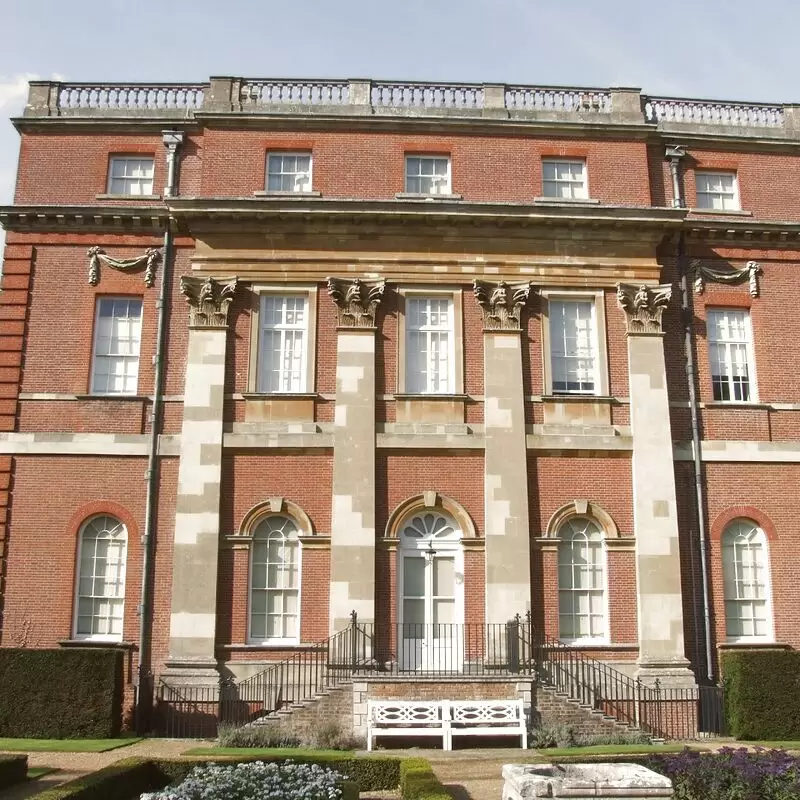 National Trust Clandon Park
West Clandon, Guildford
Monday - Sunday: 11:00 AM – 4:00 PM
11. Watts Chapel
A visit to Watts Chapel is a must when in Guildford. This charming Grade II* listed chapel is an exquisite work of art, decorated with terracotta, intricate carvings and inscriptions, all created by Mary Watts, wife of the famous Victorian painter G.F. Watts. You will be fascinated by the mix of Art Nouveau, Celtic, Romanesque and Egyptian influences. Just a short walk away, you can continue your artistic journey at the Watts Gallery & Artists' Village, a hidden gem that reflects the same artistry.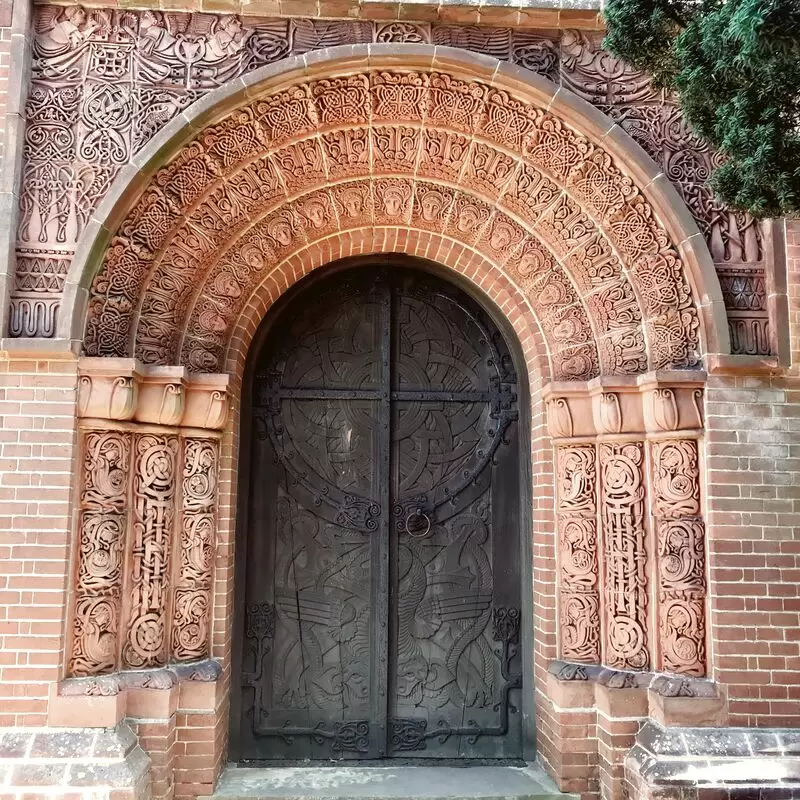 Watts Chapel
Down Lane, Compton, Guildford
Monday - Saturday: 10:00 AM – 5:00 PM
Sunday: 10:00 AM – 4:00 PM
12. Chantry Wood
Explore the glorious tranquility of Chantry Wood, one of Guildford's idyllic hidden gems. This expansive woodland offers tranquil walks with unique flora and fauna that provide a colorful spectacle all year round. Look out for the ancient yew trees - they are typical of the Surrey countryside. Breathe in the fresh, pine-scented air and admire the panoramic views from nearby St. Martha's Hill. Also, don't miss the medieval ruins of St. Catherine's Chapel, just a stone's throw from the forest.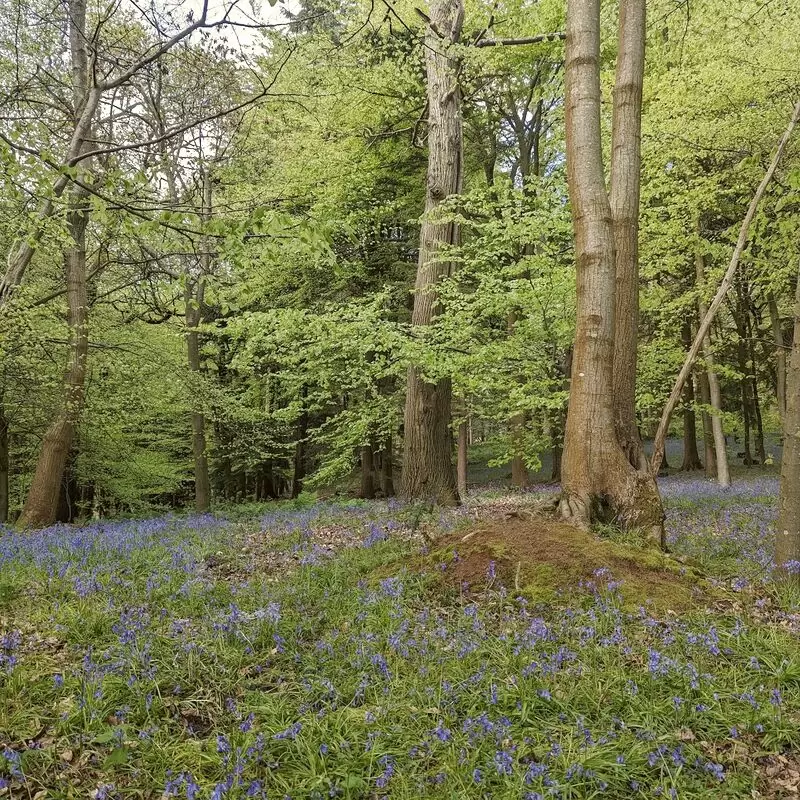 Chantry Wood
Guildford GU4 8PZ
Monday - Sunday: Open 24 hours
13. Chilworth Gunpowder Mills
Discover a significant part of Guildford's rich past at Chilworth Gunpowder Mills. Once the heart of the British gunpowder industry, the site is now a fascinating open-air museum. Walk the historic trails, marvel at the remains of the mysterious machinery, and explore the unique, moss-covered ruins. It's a must-see for anyone interested in history. Just a short walk away, the beautiful St. Martha's Church sits atop a hill and offers breathtaking views of the countryside. Be sure to wear sturdy shoes for the walk!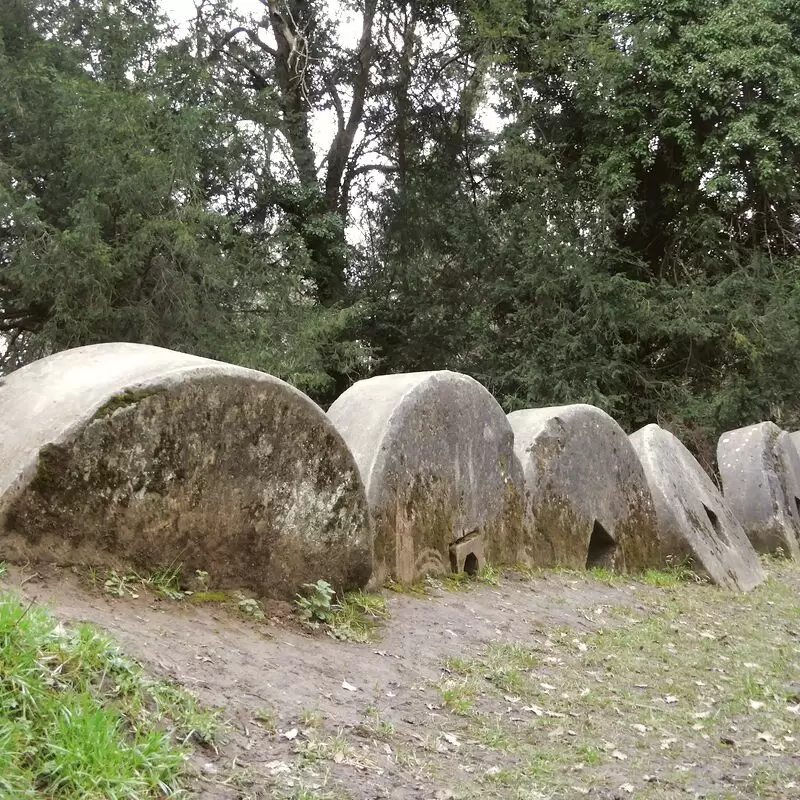 Chilworth Gunpowder Mills
Chilworth, Guildford
Monday - Sunday: Open 24 hours
14. Riverside Nature Reserve
Experience the tranquility of Guildford at Riverside Nature Reserve, a hidden gem where nature thrives. Relax with a leisurely stroll through the lush greenery and observe a variety of wildlife amid the blooming plants. Feel the serenity of the gently flowing River Wey as you enjoy a picnic in a quiet spot. Less than a mile away, the Yvonne Arnaud Theatre adds another layer to your Guildford visit with its captivating performances!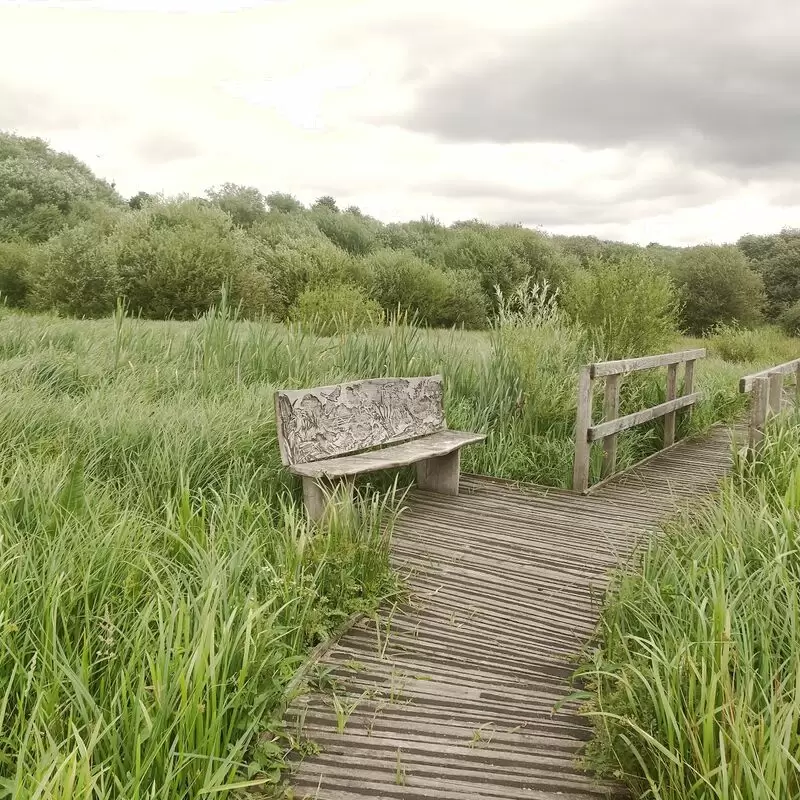 Riverside Nature Reserve
Bowers Lane, Guildford
Monday - Sunday: Open 24 hours
15. AirHop Trampoline Park Guildford
Looking for high-energy fun? AirHop Trampoline Park makes Guildford shake! With over 50 interconnected trampolines, an obstacle course, and a dodgeball zone, it's the perfect destination for adrenaline junkies. Visitors rave about the exciting Under-5's Session - a lesser-known highlight where the youngest visitors have the park to themselves. Just minutes away, you can end the day with a quiet stroll in Stoke Park, Guildford's green oasis, to wind down after the thrills!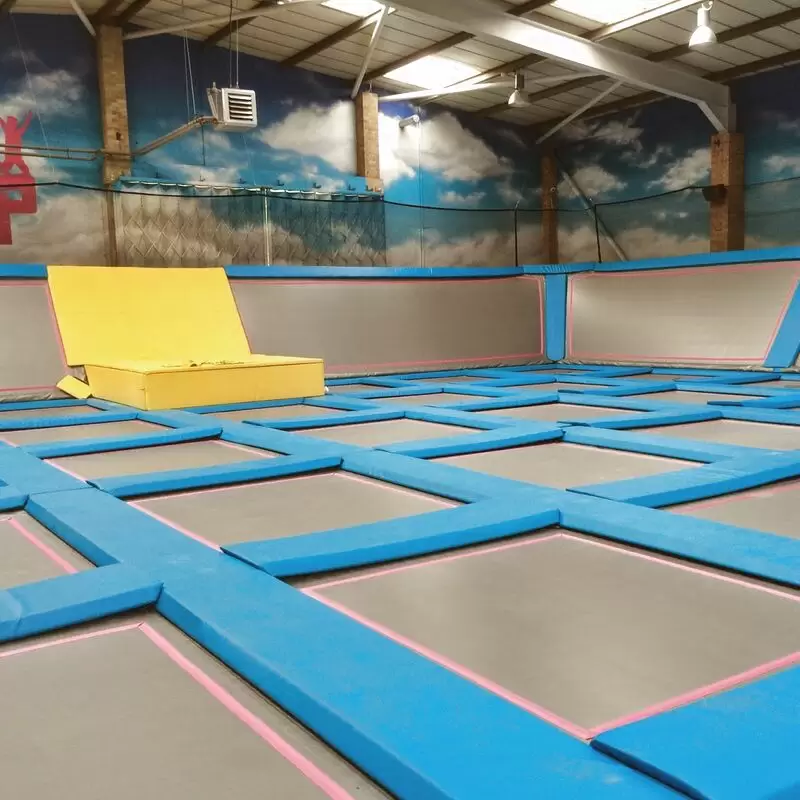 AirHop Trampoline Park Guildford
10 Midleton Industrial Estate Road, Guildford
Monday: 10:00 AM – 7:00 PM
Tuesday - Thursday: 4:00 – 7:00 PM
Friday: 10:00 AM – 8:00 PM
Saturday: 9:00 AM – 8:00 PM
Sunday: 9:00 AM – 6:00 PM
16. The Mount

The Mount in Guildford offers panoramic views of the picturesque town, the surrounding countryside, and even as far as the North Downs. As part of the town's 18th-century walls, it is steeped in history. Century. The path leading up to the Mount is ideal for leisurely strolls and with its beautiful flora, it is a nature lover's paradise. Nearby is the historic Guildford Castle, which is ideal for a joint visit.

Insider tip: Don't miss the sunset from here - a heavenly experience!

The Mount
106 The Mount, Guildford

Monday - Sunday: Open 24 hours
17. Millmead Lock
Embark on a charming adventure to Millmead Lock, Guildford's premier place of peace and beauty. This picturesque lock provides an idyllic setting to admire river boats, feed ducks, and gaze at the beautiful River Wey. Just a stone's throw away is Guildford Castle, which offers magnificent views of the town. And for the completely indecisive: Look out for local artists for inspiration amid the countryside. Immerse yourself in tranquility, culture and heritage - all in one place!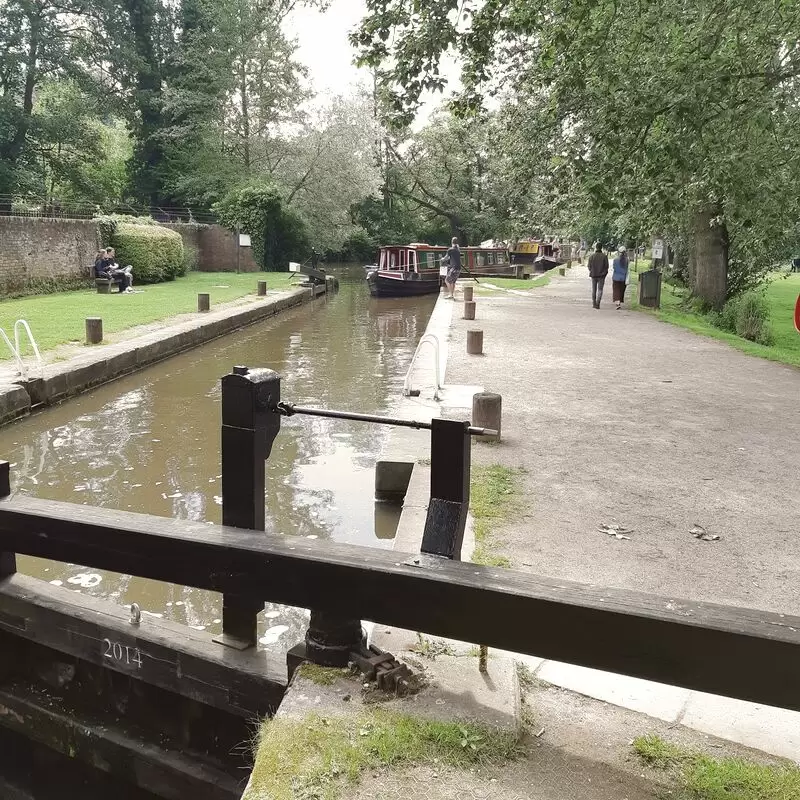 Millmead Lock
Guildford
Monday - Sunday: Open 24 hours
18. Wild Wood Adventure
Thrilling, exciting and heart-pounding, a visit to Wild Wood Adventure in Guildford is a must. Suspended high in the trees, it's one of the UK's most exciting treetop adventures with a unique mix of ziplines, rope swings and challenging obstacles. Enjoy the atmosphere of the dense forest peppered with laughter, screams and natural beauty. Want more? Explore the nearby waterways of the River Wey and discover the peaceful side of this bustling city.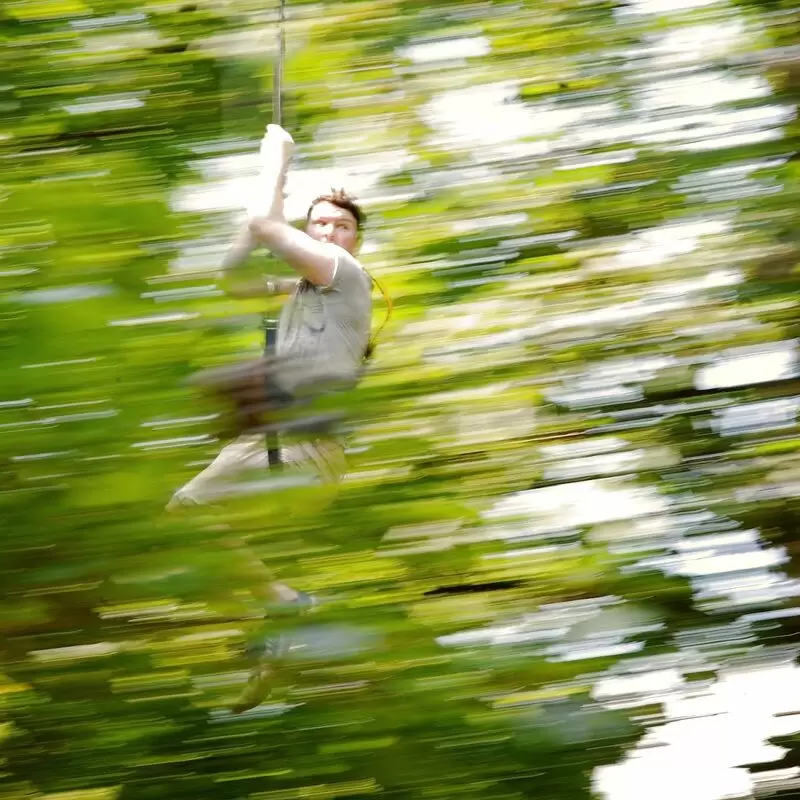 Wild Wood Adventure
Lido Road, Guildford
Monday - Friday: 9:00 AM – 6:00 PM
Saturday - Sunday: 10:00 AM – 6:00 PM
Best Time to Visit Guildford
The best time to visit Guildford, UK, is between May and September, when the weather is warmer and drier. This period is perfect for sightseeing, exploring the local nature and participating in various outdoor events that take place during the summer months.
Annual Weather in Guildford
Guildford 3-Day Forecast
Wed, 27 September
Night
55 °F
13 °C
0%
Morning
55 °F
13 °C
0%
Afternoon
62 °F
17 °C
68%
Evening
60 °F
16 °C
0%
Thu, 28 September
Night
50 °F
10 °C
0%
Morning
52 °F
11 °C
62%
Afternoon
55 °F
13 °C
60%
Evening
54 °F
12 °C
0%
Fri, 29 September
Night
51 °F
11 °C
0%
Morning
49 °F
10 °C
0%
Afternoon
62 °F
17 °C
0%
Evening
56 °F
14 °C
0%
Questions & Answers

What is the local cuisine like in Guildford?

Guildford, in the heart of Surrey, offers gastronomic delights that are very English at heart. These include a traditional Sunday roast with all the trimmings, fish and chips, and afternoon tea with scones, clotted cream, and strawberry jam. You can also enjoy pub classics like Ploughman's Lunch or Shepherd's Pie. Surrey is famous for its local produce and also offers fresh fruit, dairy products and meat for on-farm experiences. The county's wines and beers enhance the local culinary scene.

What is the preferred mode of transportation within the city?

In Guildford, United Kingdom, the preferred method of transportation is a combination of walking and using public transportation. The town center is easy to explore on foot, and many major attractions are within walking distance. For longer distances, the city offers a well-developed bus and train network that is reliable and efficient. Buses and trains also provide good connections to surrounding cities, rural areas, and major cities like London. Cabs and ride service apps such as Uber are also available.

Are there any peculiar local customs or norms I should be aware of?

Guildford in the UK, while quite modern and cosmopolitan, is still quintessentially British, with customs and manners in keeping with the rest of the UK. Standard British manners apply, such as waiting in line politely, not being too loud in public, and generally having good manners. It is customary to say "please" and "thank you" in stores or restaurants. Pubs are an integral part of social life. Always let people off the train before attempting to board a train or bus. Tipping is generally expected in restaurants, usually about 10-15% of the bill.

Is the city pedestrian-friendly?

Yes, Guildford is very pedestrian friendly. The town center is compact and mostly flat, making it easy to explore on foot. There are numerous well-maintained paths, pedestrian walkways and footbridges, especially around the shopping district and historic landmarks. In addition, Guildford has several scenic riverside walks. However, some areas outside the town center can be hilly, so an intermediate level of fitness is required for walking.

How to reach Guildford from London?

Guildford is easily accessible from London by various modes of transport. By road, you can drive directly to Guildford from central London via the A3 freeway. Trains are also an efficient option; the journey from London Waterloo station usually takes about 40 minutes. Buses, mainly from National Express, connect the two places but take a bit longer. Finally, you can also hire a cab, which will give you a more flexible and comfortable trip.

What are some of the popular neighbourhoods to explore?

Guildford, known as the county town of Surrey, offers a unique blend of old and new. The historic High Street invites you to a classic village experience with its cobbled streets lined with numerous independent stores and boutiques. Also visit charming Charlotteville, a quiet neighborhood of Victorian homes. Stoke Park, with its manicured gardens, is a relaxing break from city life. Finally, Guildford town center offers a thriving arts scene, shopping, and refined dining options.

What type of clothing should I pack?

Guildford, located in the southern part of England, has a temperate climate. Therefore, several layers are necessary to adapt to the changeable weather. Pack a waterproof jacket or umbrella for sudden showers. In warmer months, wear light clothing such as short-sleeved tops, while in colder months, pack warm sweaters and coats. Comfortable shoes are essential for walking around the city. Gloves, scarves and hats are beneficial when visiting in winter. Don't forget to bring a swimsuit for the hotel pools or local beaches.

How safe is Guildford for solo travelers?

Guildford is generally considered a safe place for solo travelers. The crime rate is relatively low compared to other parts of the UK. However, as with any other place, it is always advisable to take the usual precautions, such as avoiding dimly lit, secluded areas at night and not leaving personal belongings unattended. Locals are friendly, and there are numerous tourist-friendly facilities such as well-lit pedestrian walkways, good public transportation, and tourist information centers.

Is free Wi-Fi widely available?

Yes, free Wi-Fi is quite common in Guildford, United Kingdom. Many public places like parks, libraries and museums offer free Wi-Fi. This service is also popular in many cafes, restaurants and shopping centers in the town. Most hotels and guesthouses in the area also offer this feature to their guests. However, the speed and reliability of the connection can vary depending on the location.

Can I drink tap water in Guildford?

You can safely drink the tap water in Guildford, United Kingdom. The water quality is very high and is regularly monitored to ensure that safety standards are met. Not only is it safe, but it is also environmentally friendly to fill up a reusable water bottle from the tap instead of buying bottled water. The taste of tap water can vary depending on where you are in the country, but in Guildford it is usually fresh and refreshing.

How can I navigate the city without speaking English?

Guildford is quite visitor-friendly and has clear signage and maps scattered throughout the town. Traffic apps like Google Maps or Citymapper can show you the way, as they offer multiple language options. Many locals are also familiar with other languages, so don't hesitate to ask for help. Also, try to learn a few basic English phrases, as this will help you. An offline translation app might be your best help.

What's the common etiquette in pubs and restaurants?

In Guildford, similar to the rest of the UK, it is common to wait your turn at the bar in pubs and order drinks. Patrons often buy rounds, each paying for a round of drinks in turn. When dining in a restaurant, it is customary to wear smart casual clothes, and it is polite to tip 10-15% of the bill. The British tend to respect personal space and stand neatly in line, so avoid getting in line.

How to find emergency services in Guildford?

For emergencies in Guildford, dial 999 to reach the fire, police or ambulance services immediately. For non-emergency police assistance, dial 101. The Royal Surrey County Hospital provides emergency medical care and is located on Egerton Road. A 24-hour pharmacy can be found at Boots on High Street. Urgent dental care is available at Guildford Dental Practice. These facilities will keep you healthy and safe during your stay in Guildford.

Does Guildford have a nightlife?

Yes! Guildford has an exciting and varied nightlife. There are several traditional British pubs, dynamic bars with live music, and stylish nightclubs for the party crowd. The town also offers a range of evening entertainment options, including theater and comedy nights at the Yvonne Arnaud Theatre and G Live. Whatever your preference, Guildford is sure to provide you with a memorable evening.

Can I use my credit card everywhere?

Yes, most places in Guildford accept credit cards, including hotels, restaurants, stores and transport services such as cabs. However, there may be some small stores or market stalls that only accept cash. It is always a good idea to carry some cash with you to be prepared for such cases. Also, make sure that your bank does not charge fees for foreign transactions.

Are there services for those with mobility issues?

Yes, Guildford offers a variety of services for people with mobility issues. The town has accessible public areas, wheelchair accessible transportation, and cabs with wheelchair ramps. There are also wheelchair-accessible routes for many of the town's major attractions, including Guildford Castle and the town center. Several hotels and restaurants also cater to guests with mobility issues to ensure an inclusive and comfortable visit.

What's the procedure for tipping in restaurants and cafes?

Tipping in Guildford, United Kingdom is generally discretionary. In restaurants, it is customary to tip about 10-15% of the total bill. Some establishments charge a service fee (usually 12.5%), in which case you do not need to tip extra. In cafes, tipping is not as common, but leaving change or rounding up to the nearest pound is appreciated. Always remember that tipping should be based on the quality of service.

Is health care service accessible to visitors?

Yes, the United Kingdom offers health services that are accessible to visitors. Emergency treatment in accident and emergency departments is free to all. However, charges may apply for further treatment. Visitors from EU countries have a European Health Insurance Card (EHIC), while visitors from countries with a bilateral health agreement can also receive certain treatments free of charge. Others should seek appropriate insurance coverage before visiting. Private health services are also available in Guildford for a fee.

How many days should I plan to stay in Guildford?

A visit to Guildford can ideally be accomplished in 2-3 days. On the first day you can explore Guildford Castle, Guildford House Gallery and the High Street. On the second day, you can explore the rural charm of Stoke Park or the Surrey Hills AONB. If you have a third day available, you can treat yourself to a performance at the Yvonne Arnaud Theatre or visit neighboring attractions such as the RHS Garden Wisley or the historic town of Woking.

Where can I have the best English tea in Guildford?

In the heart of Guildford, you'll find The Tea Terrace. Famous for its traditional English tea and charming antique-inspired decor, it offers an exceptional high tea experience. With a selection of loose teas and delicious pastries, it offers an authentic British tea atmosphere. Located high up, the restaurant offers stunning views of Guildford, making your tea break a unique and tranquil experience. Don't forget to try the scones with clotted cream - a real treat!

What safety measurements do I need to adhere to during COVID-19?

As a visitor to Guildford, the same safety measures apply as anywhere in the United Kingdom. Wear masks in public areas, keep a safe distance of at least 2 meters whenever possible, and wash or disinfect your hands regularly. Be sure to follow the instructions posted in public places and venues to ensure maximum safety. Also, isolate yourself if you show symptoms of COVID-19 and get tested immediately. Remember to be considerate of the health and safety of the local community during your visit.

Can I visit nearby cities or towns from Guildford in a day?

Absolutely! Guildford is conveniently located for day trips to a variety of delightful British destinations. The historic royal city of Windsor, with its magnificent castle, is less than an hour's drive away. The vibrant capital city of London is just 40 minutes away by train. You may also want to explore the quintessentially English countryside of the Surrey Hills, an area of outstanding natural beauty. Brighton, with its vibrant beach culture, is just over an hour away by train.

Are public restrooms readily available?

Public toilets are available in Guildford, although they are not as numerous compared to larger towns. You will find facilities in key locations such as the town center, larger parks, and public buildings such as the library and Guildford Borough Council offices. Some shopping centers also have facilities. Note that a small fee may be charged to use some of these facilities. It is always a good idea to plan ahead and know where these restrooms are located when exploring the area.

What are the rules for smoking in public?

In Guildford, United Kingdom, smoking is prohibited in all enclosed public places and workplaces. This includes bars, restaurants, stores, shopping centers, offices and other enclosed work areas. Smoking is also prohibited in vehicles where persons under the age of 18 are present. There are designated outdoor smoking areas where smoking may be allowed. However, if you are unsure, it is always better to ask someone or just avoid it. Remember to always dispose of your cigarette butts properly to maintain the cleanliness of the city.

Is the city suitable for children or elderly tourists?

Yes, Guildford is definitely suitable for both children and older tourists. The town offers attractions such as Guildford Castle with its tranquil gardens that are easy to find even for older people. Spectrum Leisure Centre is ideal for children with its swimming pools and ice skating rink. There are numerous parks, child-friendly museums, and leisurely walks along the river for everyone to enjoy. Public transportation in Guildford is also efficient and senior-friendly.

Feedback

I hope you found this article informative and helpful. I'm eager to improve the content and make it even more valuable for you. If you have any feedback or suggestions, I would love to hear from you.

Do you have any tips or hidden gems that you think should be added to the list? Are there any areas that you feel could use more explanation or clarification?

Your input is greatly appreciated and will help us to continue providing high-quality content that meets your needs and interests. Please feel free to share your thoughts.