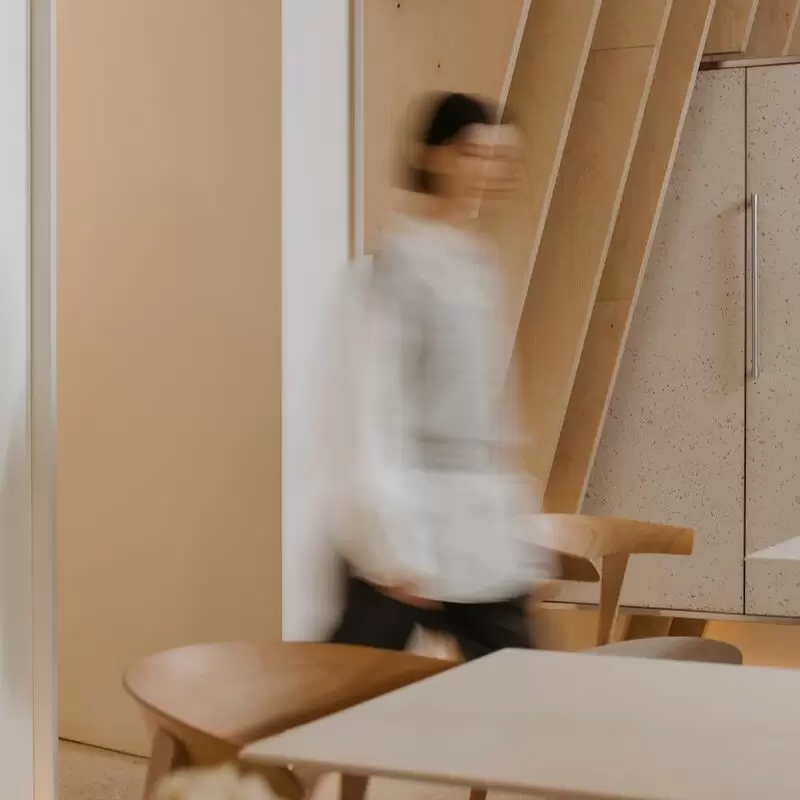 1. Bourke's Luck Potholes
Bourke's Luck Potholes are an extraordinary natural phenomenon that no visitor should miss. This geological wonder features fascinating rock formations created by thousands of years of water erosion. Winding scenic hiking trails allow you to admire this amazing spectacle from different angles, promising numerous photo opportunities. Don't miss the unique whirlpools on the rocks that reflect the power of the river. Nearby you will find the magnificent Blyde River Canyon and the Three Rondavels, which invite you to explore further.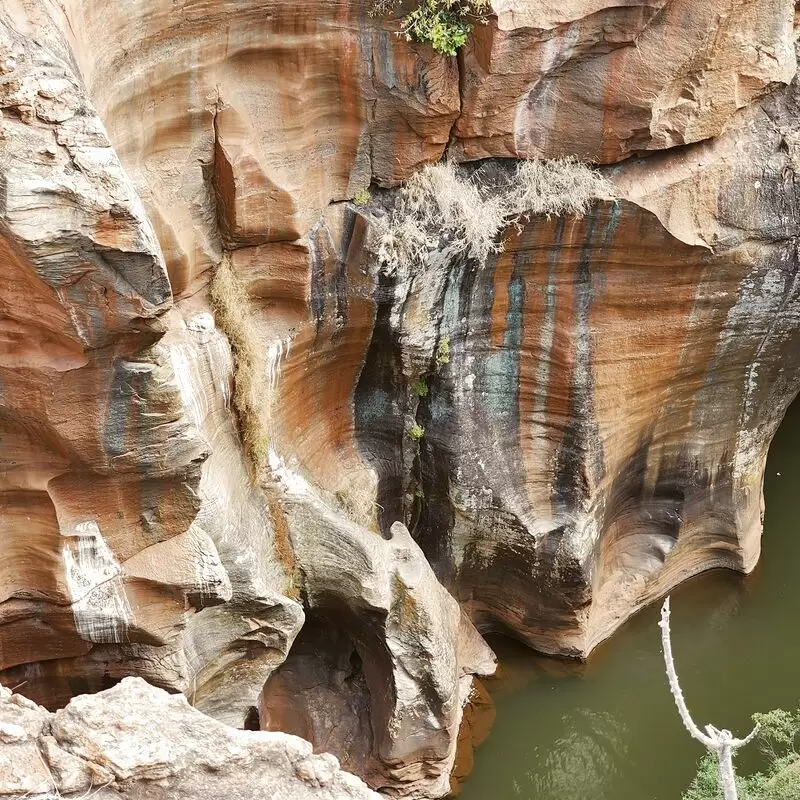 Bourke's Luck Potholes
Blyde River Canyon Nature Reserve, Moremela
Monday - Sunday: 7:00 AM – 5:00 PM
2. Graskop Gorge Lift Co.

Unleash your thrills at the Graskop Gorge Lift Co. in Sabie. The thrilling glass elevator ride takes you into a magical subtropical rainforest that is home to fascinating wildlife and native plants. Treasures await you on the enchanting boardwalk. The Graskop Lift is an unparalleled experience and is located near the world-famous Panorama Route, which features waterfalls and remarkable viewpoints.

An insider tip: stop by the curio store to buy handmade souvenirs from the region.

Graskop Gorge Lift Co.
R533 Graskop Gorge, Graskop

Monday - Sunday: 8:30 AM – 6:00 PM
3. God s Window
From an altitude of almost 2000 meters, God's Window offers its visitors a breathtaking panoramic view of canyons, rock formations and the seemingly endless Lowveld. The place is surrounded by lush subtropical vegetation, which makes it a paradise for botany lovers. The best time to visit is at sunrise or sunset, when the view turns into a spectacular display of colors. After visiting God's Window, it is only a short drive to the famous Bourke's Luck Potholes, another geological wonder to explore.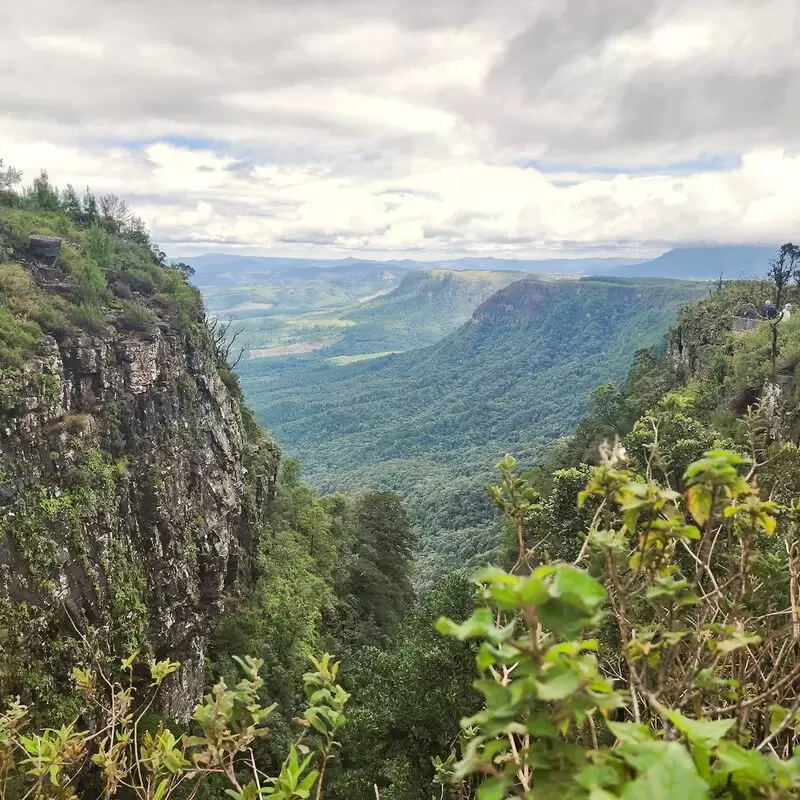 God s Window
R543, Ehlanzeni
Monday - Sunday: 7:00 AM – 5:00 PM
4. Sudwala Caves
Awaken your spirit of adventure at Sudwala Caves, Sabie's majestic natural wonder that dates back 240 million years. Marvel at the breathtaking stalactite and stalagmite formations as you wander through the ancient passageways. Delve into the mystery of the "Screaming Monster" cave formation. Whisper a secret in the lowest chamber, "Samson's Chamber," for a mystical acoustic experience. Nearby, the Dinosaur Park and Butterfly Center offer more enchanting experiences for all ages. Enjoy this unique geological gem hidden in the folds of the magnificent South African landscape.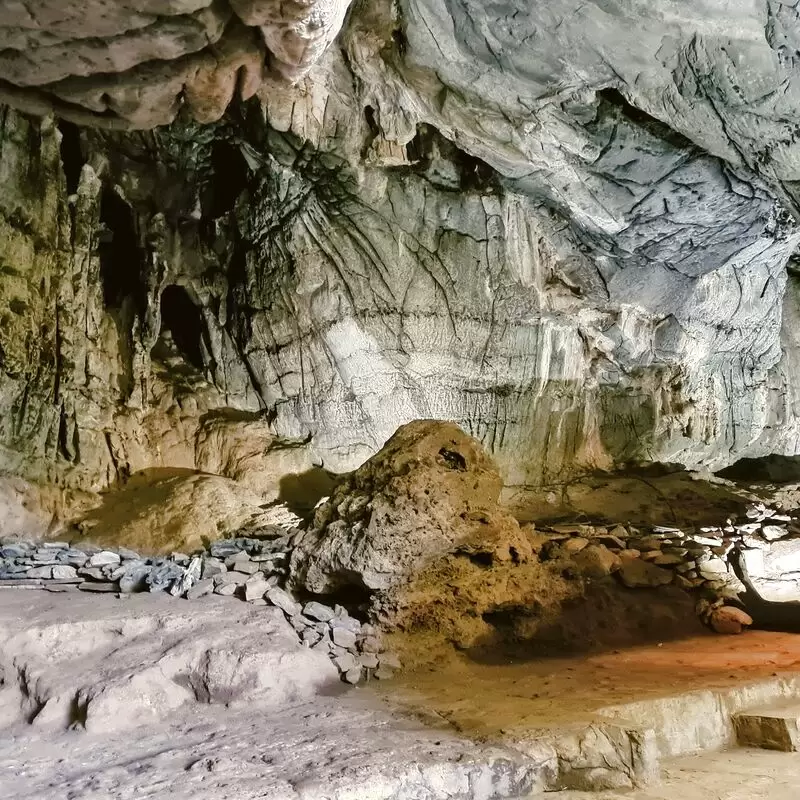 Sudwala Caves
R539, Nelspruit
Monday - Sunday: 8:30 AM – 4:30 PM
5. Sabi Sand Nature Reserve
Experience the untamed wilderness at Sabi Sand Nature Reserve. Nestled in Sabie, South Africa, it is a wildlife paradise teeming with the Big Five and a variety of bird species. Open safari vehicles allow you to get up close and personal with the wildlife, which promises to be an exciting experience. Pro-tip: Bring binoculars to get a close look at the animals. Also, the proximity to the world famous Kruger National Park offers the opportunity to enjoy two phenomenal safari experiences in one trip.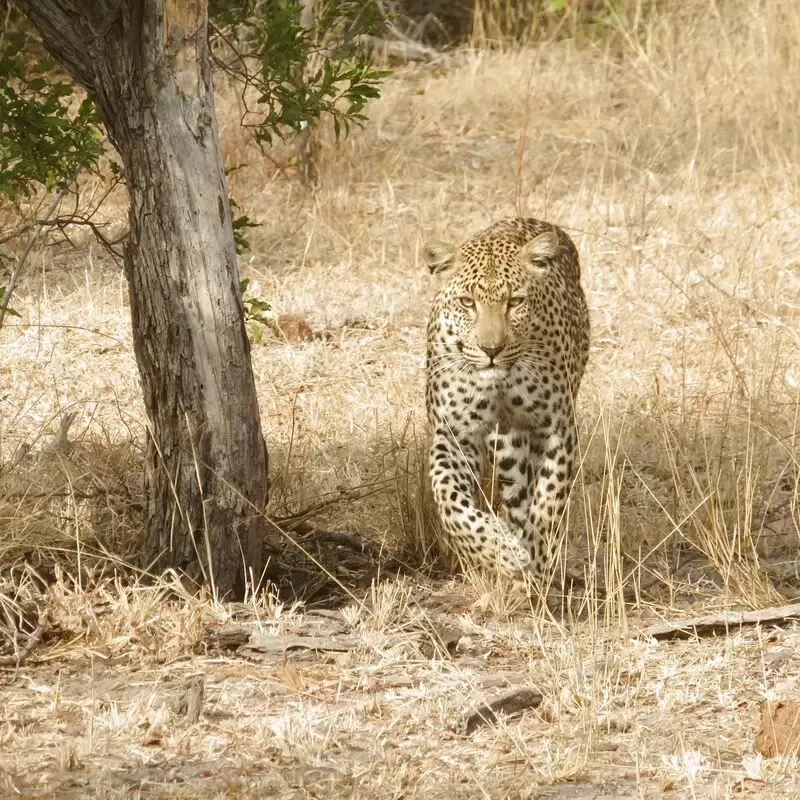 6. Lone Creek Falls
A visit to Lone Creek Falls is a must when visiting Sabie, South Africa. The waterfall, which plunges over a remarkable height of 68 meters into a fabulous pool, is simply breathtaking. Not only can you admire its natural beauty, but you can also take a refreshing dip in the pool. Don't miss the path that leads behind the waterfall; the view from there is simply breathtaking. Nearby is also the Kruisfontein Forest, a paradise for nature lovers and bird watchers.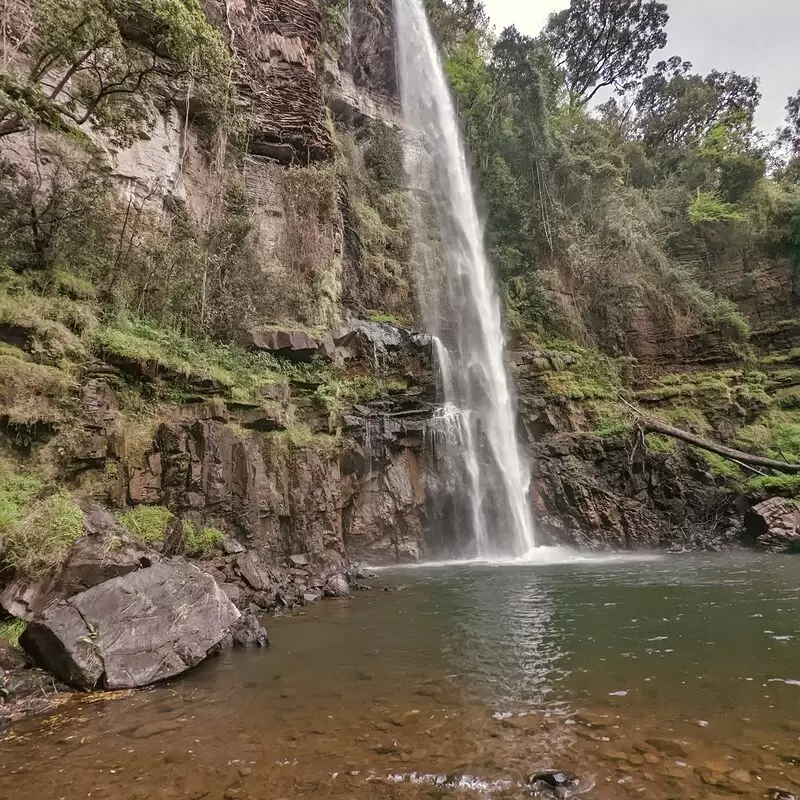 7. The Pinnacle Rock
Venture into the heart of Sabie and discover "The Pinnacle Rock", a remarkable creation of nature that rises majestically from the earth. Sculpted by time and the elements, it is a photographer's paradise and offers mesmerizing views of the surrounding lush green vegetation. Discover the local legend of the "Rain Queen" associated with this site, adding a mystical touch to your visit. And just a short drive away, another visual treat for nature lovers awaits you with Mac Mac Falls.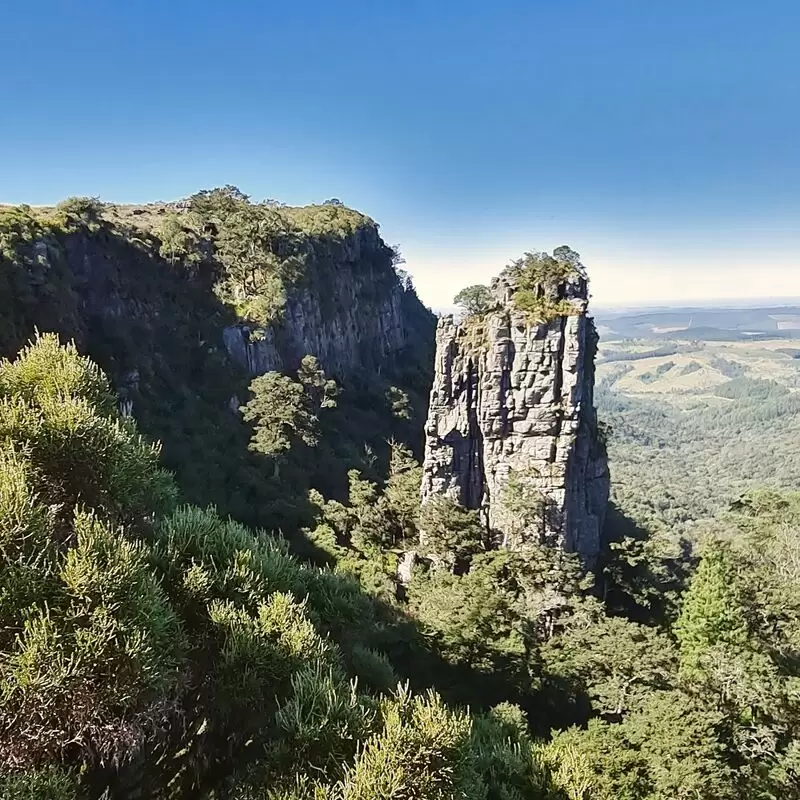 The Pinnacle Rock
R534
Monday - Sunday: 7:00 AM – 5:00 PM
8. Mac Mac Falls

Nestled in the natural beauty of Sabie, Mac Mac Falls offers a breathtaking view of two must-see waterfalls. Watch as the water plunges into a 70-meter deep gorge, creating an awe-inspiring spectacle. Just a short walk away are the Mac Mac Pools - perfect for a refreshing swim after sightseeing.

Insider tip: Early mornings offer magical, misty views. Explore the nearby historic gold mining town of Pilgrim's Rest for a glimpse into South Africa's rich history.
9. Merry Pebbles Resort
A visit to Merry Pebbles Resort in Sabie is a real treat for the senses! Nestled in the beauty of lush greenery, the resort offers a variety of outdoor activities such as fishing, swimming and mini golf that will bring you closer to nature. The soothing music of the Sabie River, which flows right through the resort, creates a perfect atmosphere. Don't miss the mesmerizing Bridal Veil Falls, a scenic masterpiece just a few meters away. Believe us, you will be fascinated!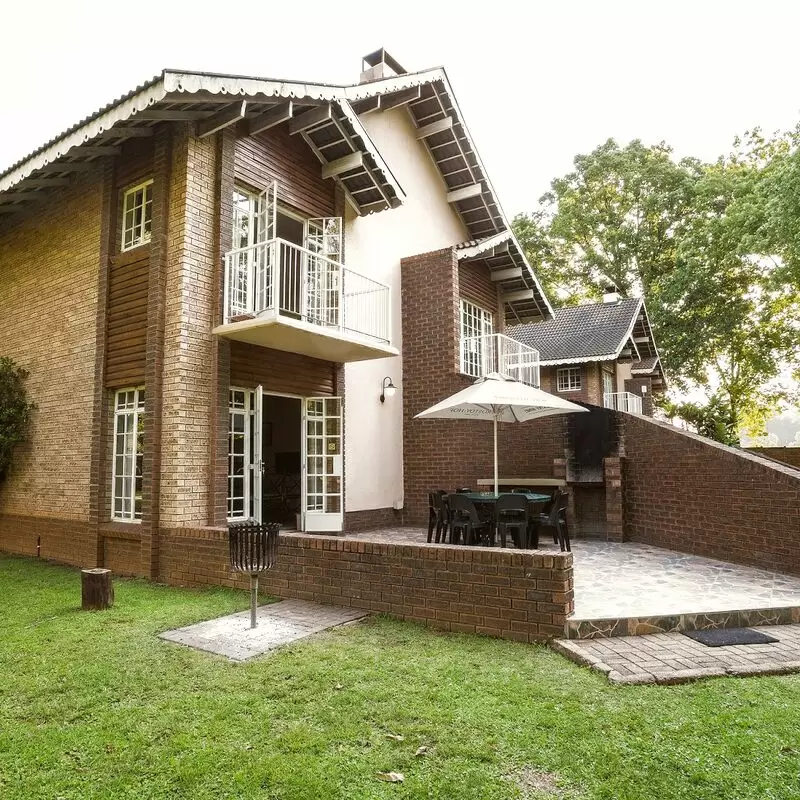 Merry Pebbles Resort
Ou Lydenburg Rd, Mpumalanga, Sabie
Monday - Saturday: 8:00 AM – 9:00 PM
Sunday: 8:00 AM – 8:00 PM
10. Perry's Bridge Reptile Park
Perry's Bridge Reptile Park is an exciting place to see Africa's most exotic and fearsome reptiles. See spectacular species of snakes, chameleons and lizards and get up close and personal with the monstrous Nile crocodiles in a safe environment. The park also allows you to touch certain creatures for an added thrill of adventure. Just a 15-minute drive away is the stunning Hazyview Elephant Sanctuary, the perfect stopover for animal lovers. Don't forget to try the local delicacy "Boerewors" at a nearby restaurant for an authentic South African experience!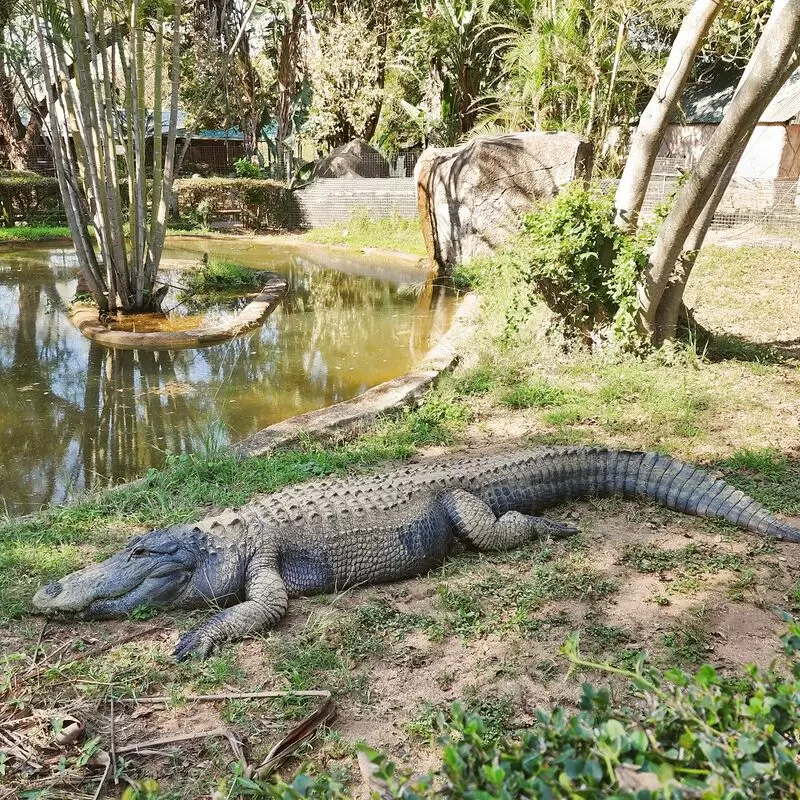 Perry's Bridge Reptile Park
R536, Hazyview, 1242
Monday - Sunday: 10:00 AM – 5:00 PM
11. Mac Mac Pools

Visit the Mac Mac Pools in Sabie and experience a pristine rendezvous with nature. Set amidst lush greenery, these crystal clear natural pools cascade down from beautiful terraces and are the perfect place for a picnic. Enjoy your swim amid melodious birdsong.

An insider tip: bring your grill for an unforgettable picnic. Nearby, just a short drive away, the magnificent Mac Mac Falls with its 65m twin waterfall are waiting to take your breath away.

Mac Mac Pools


Monday - Sunday: 8:00 AM – 5:00 PM
12. Horse Shoe Falls

The "Horse Shoe Falls" in Sabie is an enchanting destination that offers a lot of tranquility amidst the grandiose nature. Experience the majestic waterfall that winds in a perfect horseshoe shape and contributes to a panorama that will take your breath away.

An insider tip: visit the waterfall during the rainy season, when it is spectacularly full! Nearby, you can also explore the mystical beauty of "Lone Creek Falls," just a short drive away for another dose of nature's artistry. Come and be enchanted by the timeless beauty of Sabie's waterfalls!

Horse Shoe Falls


Monday - Sunday: 9:00 AM – 5:00 PM
13. Sabie Falls

Sabie Falls are not just a waterfall like any other, they are a symphony of nature, a magnificent spectacle shrouded in mist and mystery. Located on the outskirts of the city, they offer an easy, exciting adventure.

An insider tip is to visit after rains, when the falls are at their most impressive. Nearby are the enchanting Forest Falls, a shorter, wider waterfall set amid lush, otherworldly-looking foliage. A tour of Sabie would not be complete without these two extraordinary experiences.

Sabie Falls
Main Rd, Sabie, 1260

Monday - Sunday: 8:00 AM – 5:00 PM
14. Sabie Star Chalets

Sabie Star Chalets offer the opportunity to immerse yourself in the picturesque beauty of nature. You will stay in chalets at the foot of a towering mountain range with spectacular views. The chalets are located right next to the stream and offer a soothing soundscape with gurgling water.

As an insider tip, bring binoculars to possibly spot birds. Nearby is the majestic Sabie Waterfalls Route, a series of five waterfalls - a breathtaking sight not to be missed on any tour to Sabie.

Sabie Star Chalets
R536, Portion 2 Farm, Rietfontein JT193, Sabie

Monday - Sunday: 7:30 AM – 8:00 PM
15. Bridal Veil Falls
Be enchanted by the pristine beauty of Bridal Veil Falls in Sabie! A quick but exhilarating 30-minute walk will take you to this enchanting waterfall that cascades over a 70-meter cliff resembling a bridal veil. Listen to the enchanting chirping of the local birds - they are your authentic African symphony. A well-kept secret - arrive early to have the place all to yourself. During your stay, also explore nearby Forest Falls to add to your waterfall love story.
16. Mariepskop
When it comes to breathtaking views, Mariepskop in Sabie is unbeatable. It is the third highest point in the Drakensberg and offers panoramic views of impressive landscapes. With over 140 species of birds spotted here, the drive to the summit is a true treasure for birdwatchers and an adventurous journey itself. Nearby Vanwyksdrif is a hiker's paradise with trails leading to enchanting waterfalls, and for a quieter day, the famous God's Window is just 30 minutes away.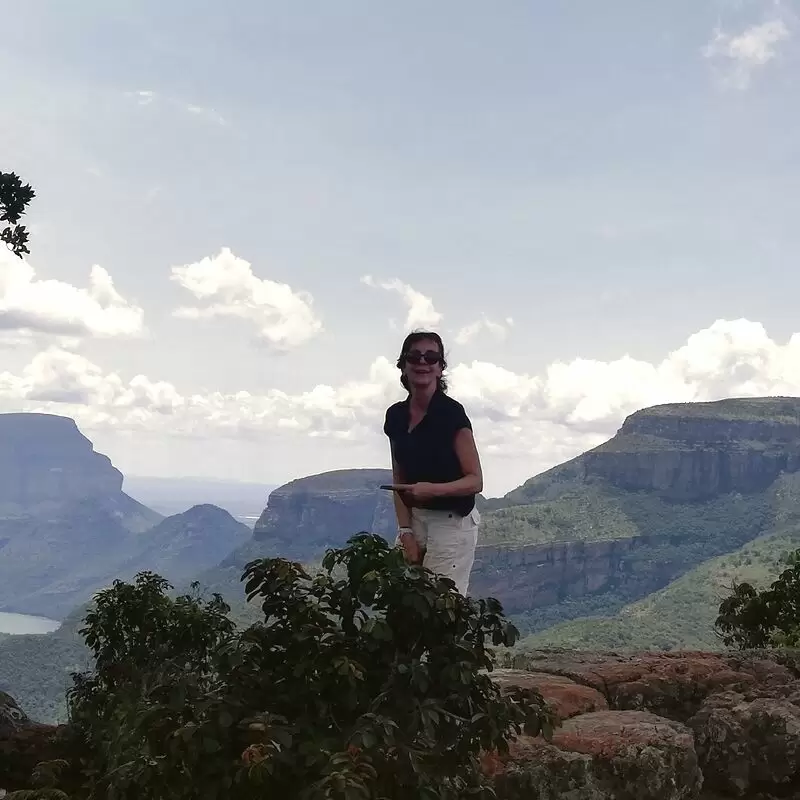 Mariepskop
Hoedspruit
Monday - Sunday: 8:00 AM – 4:00 PM
17. Skyway Trails
Discover the thrill of the Skyway Trails in Sabie, an adventurer's paradise. Experience unique treetop adventures with the Aerial Cable Trail, a thrilling two-hour journey through native forests. Or take on the challenge of the Tree Climbing Adventure, a hidden gem that offers breathtaking views of the Drakensberg Cliff. Just a stone's throw away are the majestic must-see Mac Mac Falls. Be enchanted by the magic of Sabie, where nature awaits you in all its glory.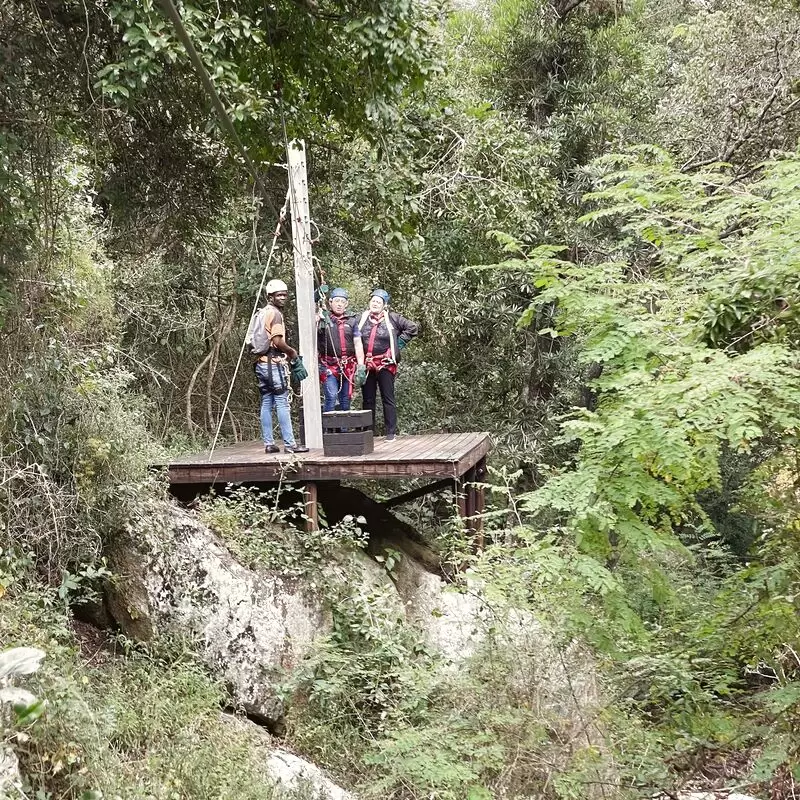 Skyway Trails
Perry's Bridge Trading Post, Cnr Main Rd Hazyview and Sabie Rd, Hazyview
Monday - Sunday: 8:00 AM – 5:00 PM
18. Induna Adventures Hazyview
Experience the thrill and exhilaration of Induna Adventures Hazyview, the ultimate adventure destination set amid South Africa's breathtaking scenery. From white water rafting to quad biking to ziplining amidst a picturesque setting, it's an adrenaline junkie's dream. Keep your eyes peeled for the abundant local wildlife that makes it all the more exciting. Not far away, the majestic beauty of the Kruger National Park awaits you for an exciting safari adventure. Don't forget to try the local delicacy "Boerewors" which is guaranteed to make you feel part of the vibrant local culture.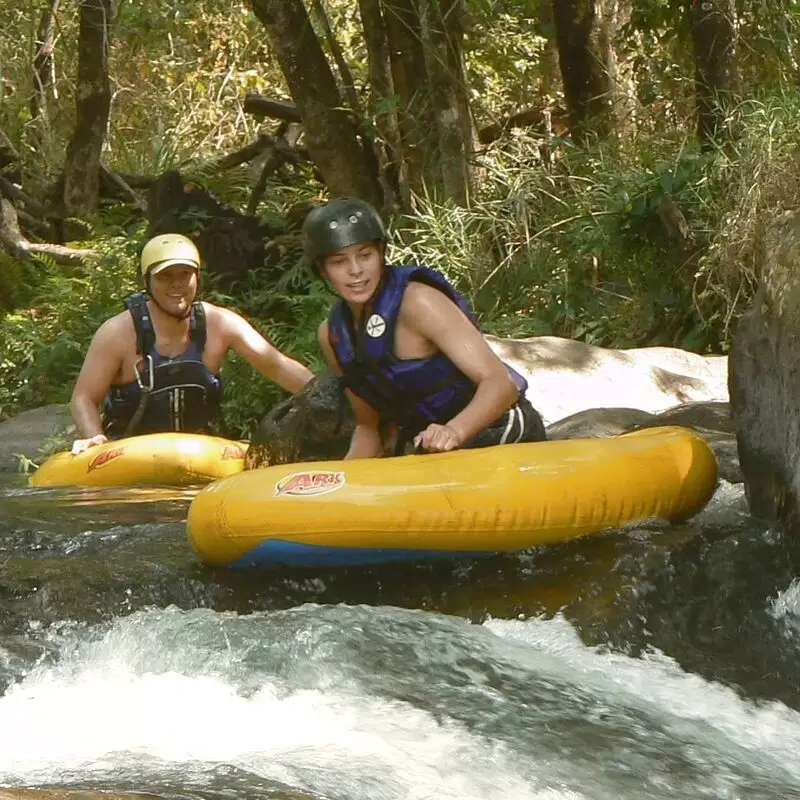 Induna Adventures Hazyview
Sabie Rd R536, Hazyview
Monday - Sunday: 8:00 AM – 5:00 PM
Best Time to Visit Sabie
The best time to visit Sabie, South Africa, is from May to October when the weather is dry and cooler. During this time the weather is perfect for wildlife viewing and exploring the beautiful mountain trails and waterfalls.
Annual Weather in Sabie
Sabie 3-Day Forecast
Wed, 27 September
Night
51 °F
11 °C
73%
Morning
50 °F
10 °C
61%
Afternoon
52 °F
11 °C
69%
Evening
53 °F
12 °C
67%
Thu, 28 September
Night
53 °F
12 °C
65%
Morning
52 °F
11 °C
80%
Afternoon
63 °F
17 °C
89%
Evening
60 °F
16 °C
87%
Fri, 29 September
Night
54 °F
12 °C
0%
Morning
56 °F
13 °C
0%
Afternoon
76 °F
24 °C
0%
Evening
71 °F
22 °C
0%
Questions & Answers

What type of clothing should I pack?

For a visit to Sabie, South Africa, you should pack a mix of outdoor and casual clothing. Given Sabie's temperate climate, pack light layers of clothing for warmer days and a few warmer garments for cool evenings. The city is known for its outdoor activities, so sturdy, comfortable shoes and outdoor clothing such as hats, sunscreen and insect repellent will come in handy. Don't forget to pack swimwear and a good waterproof jacket for visiting waterfalls and rivers.

Are there any local customs I should be aware of?

In Sabie, South Africa, it is customary to greet people with a firm handshake and maintain eye contact. Tipping for good service is common, with 10 to 15% considered standard. It is also important to respect the different languages and cultures of the locals, such as Shangaan, Zulu and Afrikaans speakers. Traditional dances or ceremonies may require certain standards of behavior or dress, so be sure to comply with your hosts' requests.

What is the local cuisine like in Sabie?

Local cuisine in Sabie reflects a rich mix of African, Dutch and Portuguese influences. Traditional dishes often include game meat and corn, especially in staples such as "boerewors" (a type of sausage) and "pap" (corn porridge). Due to the country's extensive coastline, seafood is also on the table, with peri-peri shrimp being very popular. For dessert, don't miss "malva pudding," a sweet, spongy apricot dish often served with vanilla custard or ice cream.

Can English language be widely understood in Sabie?

Yes, English is widely understood in Sabie, South Africa. Although Afrikaans is the main language spoken in the region, English is one of South Africa's 11 official languages and is spoken and understood in most urban and tourist areas. Many locals, businesses, hotels and restaurants are bilingual, if not multilingual, making communication easier for English-speaking tourists.

What is the currency of South Africa and where can I exchange money?

The currency of South Africa is the South African Rand (ZAR). You can exchange your currency for Rand at various places including commercial banks, authorized money exchange bureaus and major hotels in Sabie. It is advisable to exchange money at official establishments to ensure safety and fair rates. Remember that it is generally better to buy a smaller amount first and then withdraw additional amounts from ATMs as needed.

Is tap water safe to drink in Sabie?

Although tap water in Sabie, South Africa, is treated to ensure safety, travelers from abroad may not be accustomed to the local water. It may contain various minerals and microorganisms that can cause stomach upset in some people. For this reason, visitors are often advised to drink bottled water or use purification tablets or filters for tap water, especially if you have a sensitive stomach. When drinking water in unfamiliar places, safety should always come first.

How safe is Sabie for tourists?

Sabie generally enjoys a reputation as a safe destination in South Africa. The town and surrounding areas have a low crime rate, especially when it comes to violent crime. However, as with any other tourist destination, it is always advisable to take general safety precautions. These include avoiding secluded areas at night, keeping personal belongings safe, and paying attention to your surroundings. Always respect local customs and regulations to have a peaceful and enjoyable stay.

Is Sabie suitable for family vacation?

Sabie, South Africa, is definitely an excellent choice for a family vacation. The town is surrounded by one of the largest man-made forests in the world, making it an idyllic place for hikers and nature lovers. Families can also visit the numerous waterfalls surrounding Sabie or explore the history of the gold rush at old mine sites. In addition, its proximity to the Kruger National Park offers a rare opportunity to experience a safari adventure.

What local transport options are available in Sabie?

In Sabie, South Africa, the main means of transportation are private cab services and car rentals. Cab services offer convenient door-to-door service, and car rentals allow visitors to explore the city at their own pace. For those who want to experience the local culture, minibus cabs are also an option. These minibuses are often used by locals and offer a unique, if sometimes crowded, way to explore the city and surrounding areas. Cycling is also a popular option for short distances.

Will my mobile phone work in Sabie?

Yes, your cell phone should work in Sabie, South Africa, as long as it is a GSM phone and supports international roaming. Sabie is covered by several network operators such as Vodacom, MTN and Cell C, which offer a good signal. However, to avoid high roaming charges, you should buy a local SIM card when you arrive.

What healthcare facilities are accessible in Sabie?

Sabie offers several health services for residents and visitors. The main facility is Sabie Hospital, a government institution that provides general medical services and emergency care. There are also numerous pharmacies in the city. For specialized medical treatment, Nelspruit, which is about an hour's drive from Sabie, offers a wider range of health facilities, including private hospitals and specialty clinics.

Is it required to tip in restaurants or cafes in Sabie?

Yes, tipping at restaurants or cafes in Sabie, South Africa is common and generally appreciated. It is customary to tip around 10-15% of the total bill, especially if you have been well served. However, it is always optional and should reflect the quality of service received. Don't forget to check your bill, as some establishments charge a service fee.

How can I respect local culture during my stay in Sabie?

While in Sabie, embrace the local culture by learning a few phrases in the local Zulu or Tsonga languages as a sign of respect. Dress modestly, especially when visiting rural areas or religious sites. Remember to ask permission before taking photos or entering traditional homesteads. Also respect local customs, such as greeting people with a smile and a nod or handshake, and don't forget to tip service staff appropriately. It is equally important to support local businesses by purchasing their goods and services.

How common is credit card acceptance in Sabie?

In Sabie, South Africa, credit cards are accepted at most hotels, restaurants and larger stores. However, it is advisable to carry some cash for open-air markets, smaller boutiques or local merchants that may not accept cards. Visa and MasterCard are usually the most widely accepted, while Discover and American Express may be less accepted. It is always a good idea to check with your bank about any foreign transaction fees before traveling.

Are there any prevalent local scams to watch out for in Sabie?

Although Sabie is generally a safe destination, visitors should be vigilant as in any other place. Common scams include inflated cab fares, especially for tourists, and street vendors selling counterfeit or overpriced goods. Avoid any wildlife interaction providers or tours without proper documentation, as they are likely illegal and harmful to wildlife. Always check with established, reputable tour operators and transportation services to ensure a safe and enjoyable trip.

Can I rent a car in Sabie?

Yes, you can absolutely rent a car in Sabie, South Africa. Although it is a small town, there are several car rental agencies in Sabie that offer a range of vehicles to meet your travel needs. This service offers you the flexibility to explore Sabie and its beautiful surroundings at your own pace. It is advisable to book your car rental in advance to ensure availability.

How is nightlife in Sabie?

Nightlife in Sabie is rather relaxed compared to the busy South African cities. There are no nightclubs, but there is a welcoming, rustic charm. You can relax in cozy restaurants or pubs with hearty meals and a selection of local drinks. The emphasis here is on relaxation, enjoying the local culture and the natural beauty of the panorama under the starry African sky.

Are bugs or insects a problem in Sabie?

In Sabie, South Africa, insects and vermin are not considered a major problem for visitors. As in any natural environment, there are a variety of insects, but they generally do not interfere with daily activities or the tourist experience. However, mosquitoes may be more prevalent during the summer months. Therefore, it is advisable to use insect repellent and take the necessary precautions to avoid mosquito-borne diseases such as malaria.

What is the bathroom etiquette in Sabie?

In Sabie, South Africa, toilet etiquette is similar to many Western countries. Always knock before entering, pay attention to cleanliness, flush after use, and wash your hands. Toilet paper is flushed down the toilet unless a sign indicates otherwise. It is common to find both western-style toilets and squat toilets, especially in more rural areas. Privacy is highly valued, so avoid talking in the restroom. Always stick to the queues and wait patiently for your turn.

What kind of power plugs and sockets are used in Sabie?

In Sabie, South Africa, the sockets and plugs are type D, M and N. The standard voltage is 230 V and the standard frequency is 50 Hz. Please note that you may need a voltage converter or plug adapter if your appliances do not match the electrical system in Sabie. We recommend that you check the plug type, voltage and frequency of your device before traveling.

Can I drink alcohol in public in Sabie?

In Sabie, South Africa, consuming alcohol in public is generally frowned upon and may possibly result in legal consequences. It is best to consume alcohol in licensed establishments such as restaurants, bars or in the privacy of your accommodation. To ensure a safe and enjoyable stay, respect local customs and laws at all times. Familiarize yourself with specific local laws and policies regarding alcohol consumption before your trip.

What hiking opportunities are there in Sabie area?

Sabie, South Africa, is a hiker's paradise. Enticing trails like the Forest Falls Nature Walk envelop you in a green spectacle, while the challenging Fanie Botha Trail takes you past dazzling waterfalls. Or stride along the Loerie Trail, where you can spot the elusive bird. Whether you're looking for a quiet stroll or a sweaty sprint, Sabie's varied routes guarantee that every hiker will get their money's worth and end up enchanted.

Are there any rules about photography in Sabie?

There are no strict rules for photography in Sabie, South Africa. You are generally free to capture the beauty of this picturesque region. However, as everywhere else, it is considered respectful to ask permission before photographing people or private property. Also be aware of cultural sensitivities when exploring local communities. When visiting protected areas or national parks, follow the guidelines, especially regarding wildlife and nature photography.

Are there any clothing restrictions at religious sites in Sabie?

In Sabie, South Africa, most religious sites, such as churches and shrines, expect visitors to be modestly dressed. Revealing clothing, shorts or sleeveless tops are generally discouraged. While there are no strict dress codes as in other countries, out of respect for the local culture, visitors are advised to cover their shoulders and knees when entering religious sites. It is always advisable to check or ask beforehand if you are unsure about the dress code in certain places.

Can I volunteer while I visit Sabie?

Absolutely! Sabie, South Africa, offers several volunteer opportunities for tourists. You can participate in local community development projects or contribute to wildlife conservation. These experiences not only give you the opportunity to give back, but also give you a deeper understanding of the region, its people and its unique biodiversity. However, it is recommended that you coordinate with reputable volunteer organizations to ensure safe and ethical volunteering.

Feedback

I hope you found this article informative and helpful. I'm eager to improve the content and make it even more valuable for you. If you have any feedback or suggestions, I would love to hear from you.

Do you have any tips or hidden gems that you think should be added to the list? Are there any areas that you feel could use more explanation or clarification?

Your input is greatly appreciated and will help us to continue providing high-quality content that meets your needs and interests. Please feel free to share your thoughts.